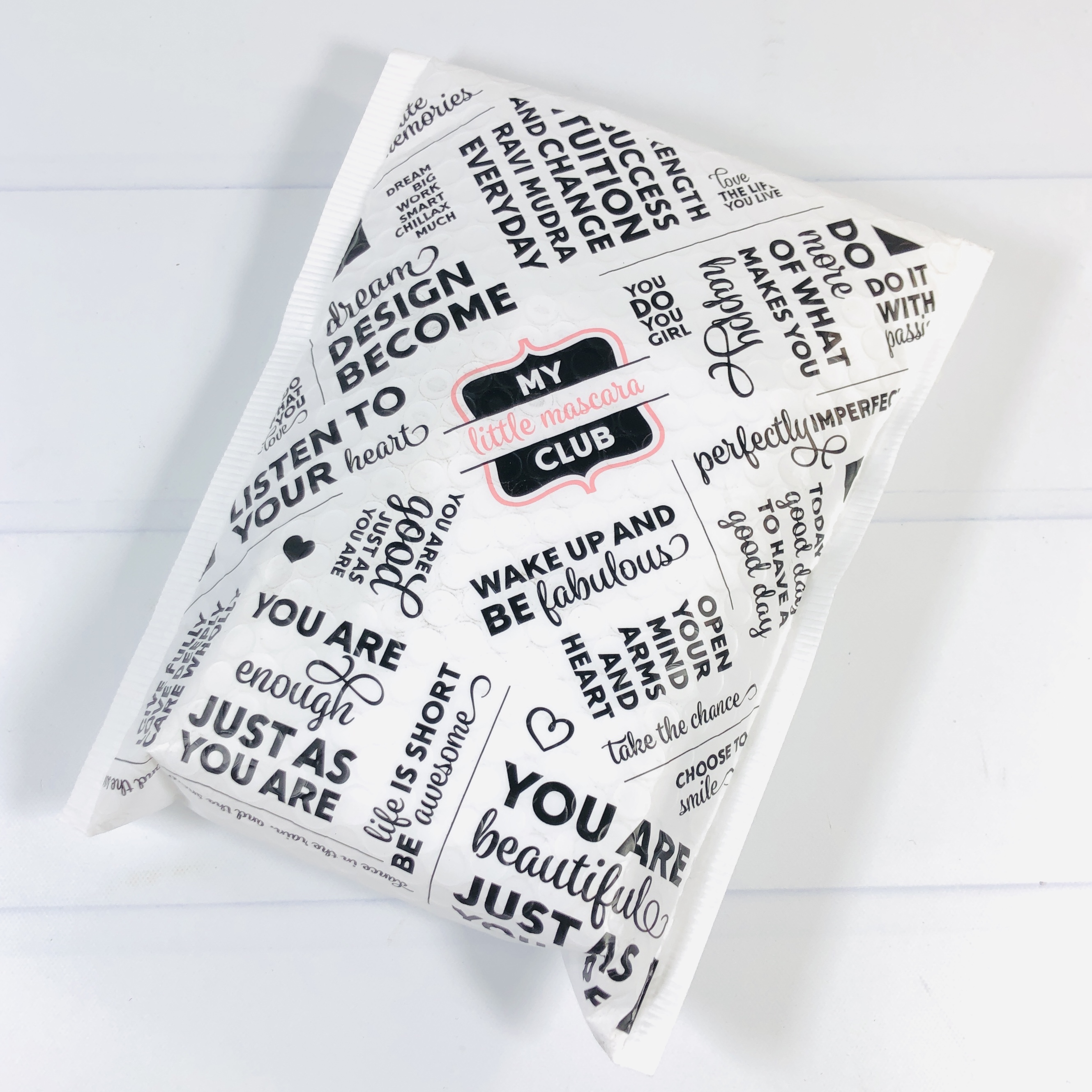 My Little Mascara Club is a subscription service that sends a new mascara and a couple of other goodies every 30, 45, or 60 days. Right now they offer a mascara that is meant to lengthen and define lashes while a volume and curling mascara offering is coming soon. Club members also receive extra goodies in each shipment.
Our original LENGTH + DEFINITION formula creates a classic elegance you'll love; long, full lashes for a natural everyday look.
DEAL: Use code FIRST15 and get your first box for just $15!
Everything in my box! This is my very first time trying My Little Mascara Club.
A sheet with application tips was included. I watched a little video on the website and discovered that the mascara should also be applied to the tops of the lases, which I have never done before. You can set this subscription up to deliver on your terms, depending on how much mascara you wear. Mascara is of course supposed to be trashed 3 months after opening. Keep that bacteria away from your peepers.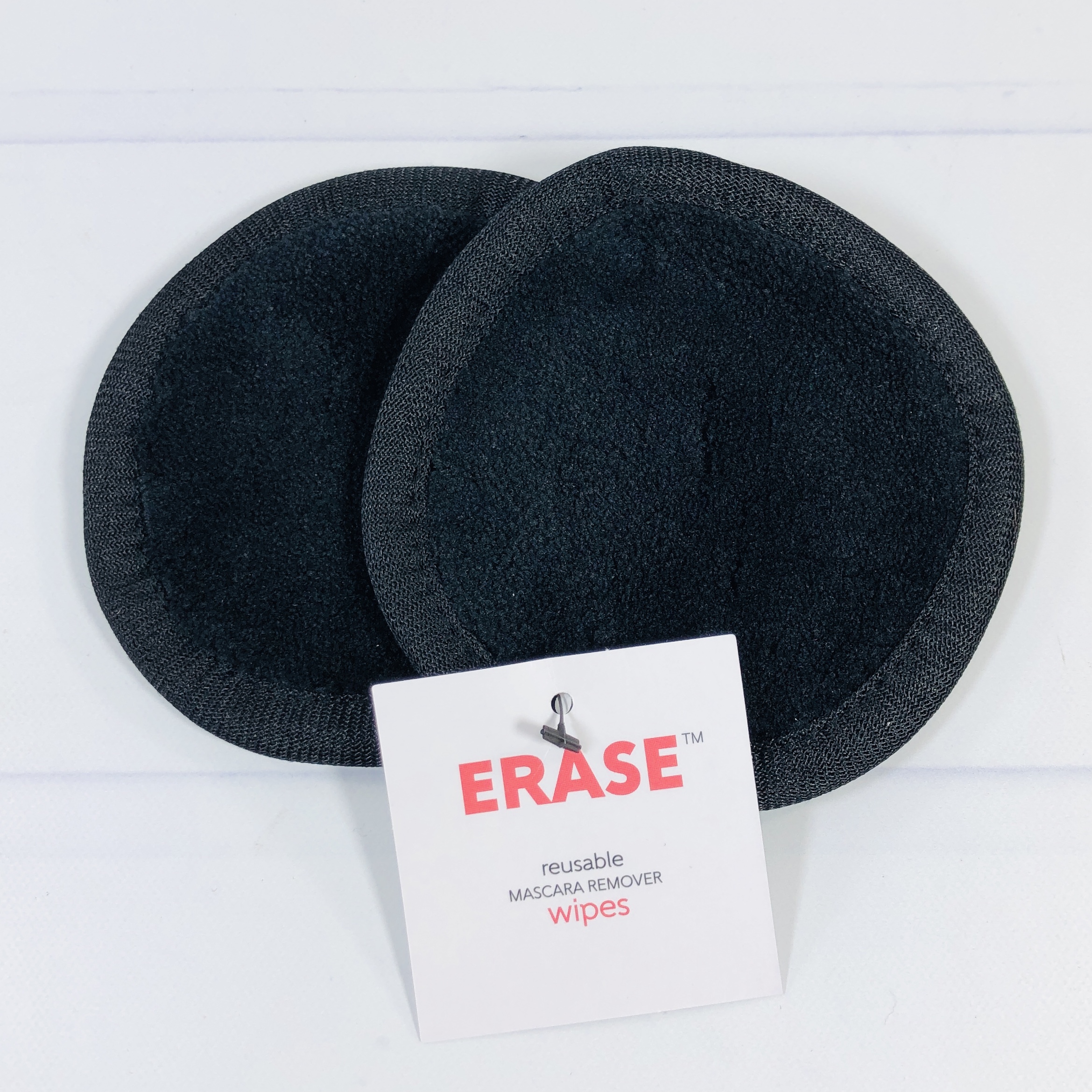 ERASE: Reusable Mascara Remover Wipes ($10) I love makeup remover wipes, they keep my washcloths from looking dirty, even after I wash them with bleach. These are like little miracle pads.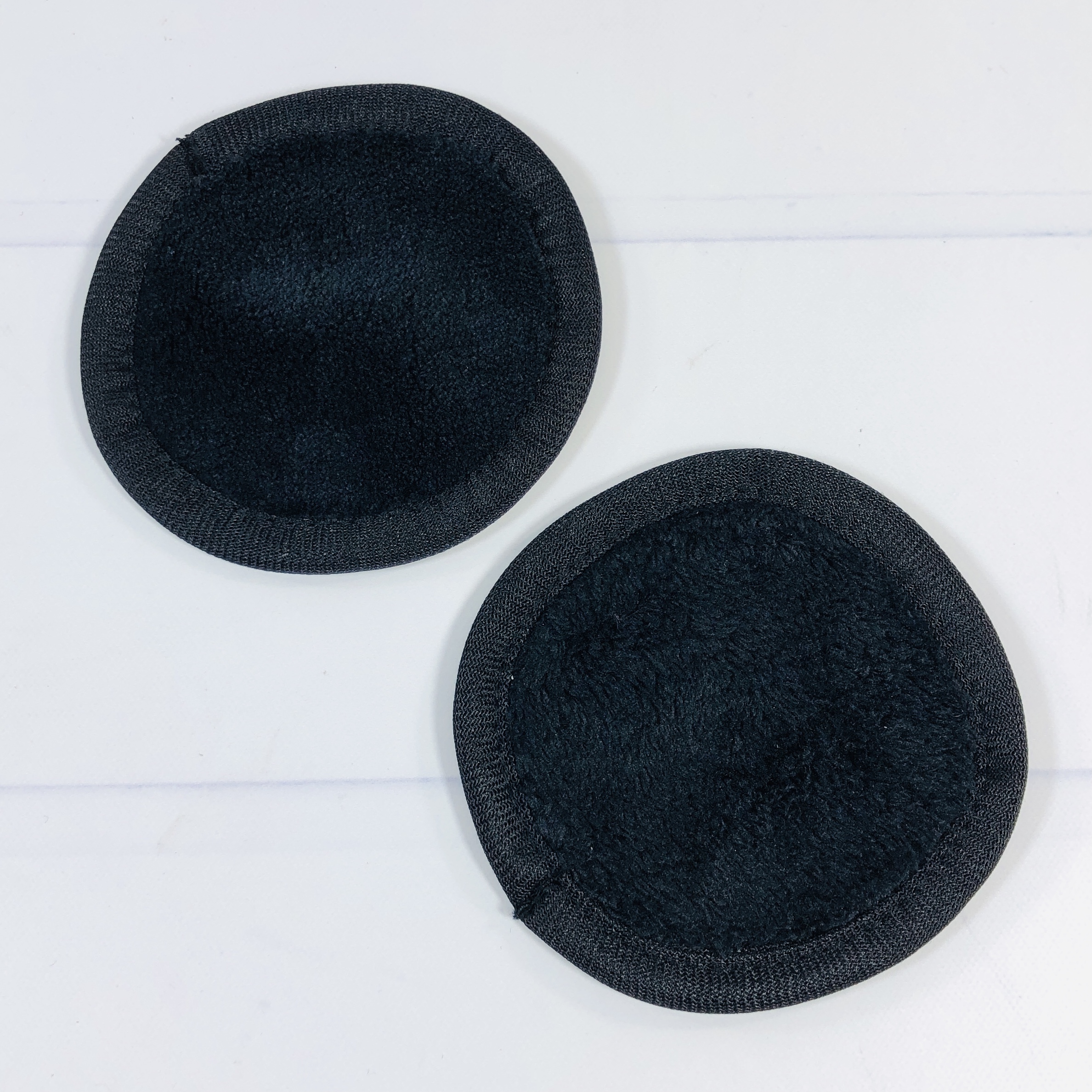 At the end of the day, we are going to remove that mascara along with eyeshadow and liner. I received two reusable fabric wipes, which are pretty popular these days because they save tons of disposable face wipes, not to mention my washcloths.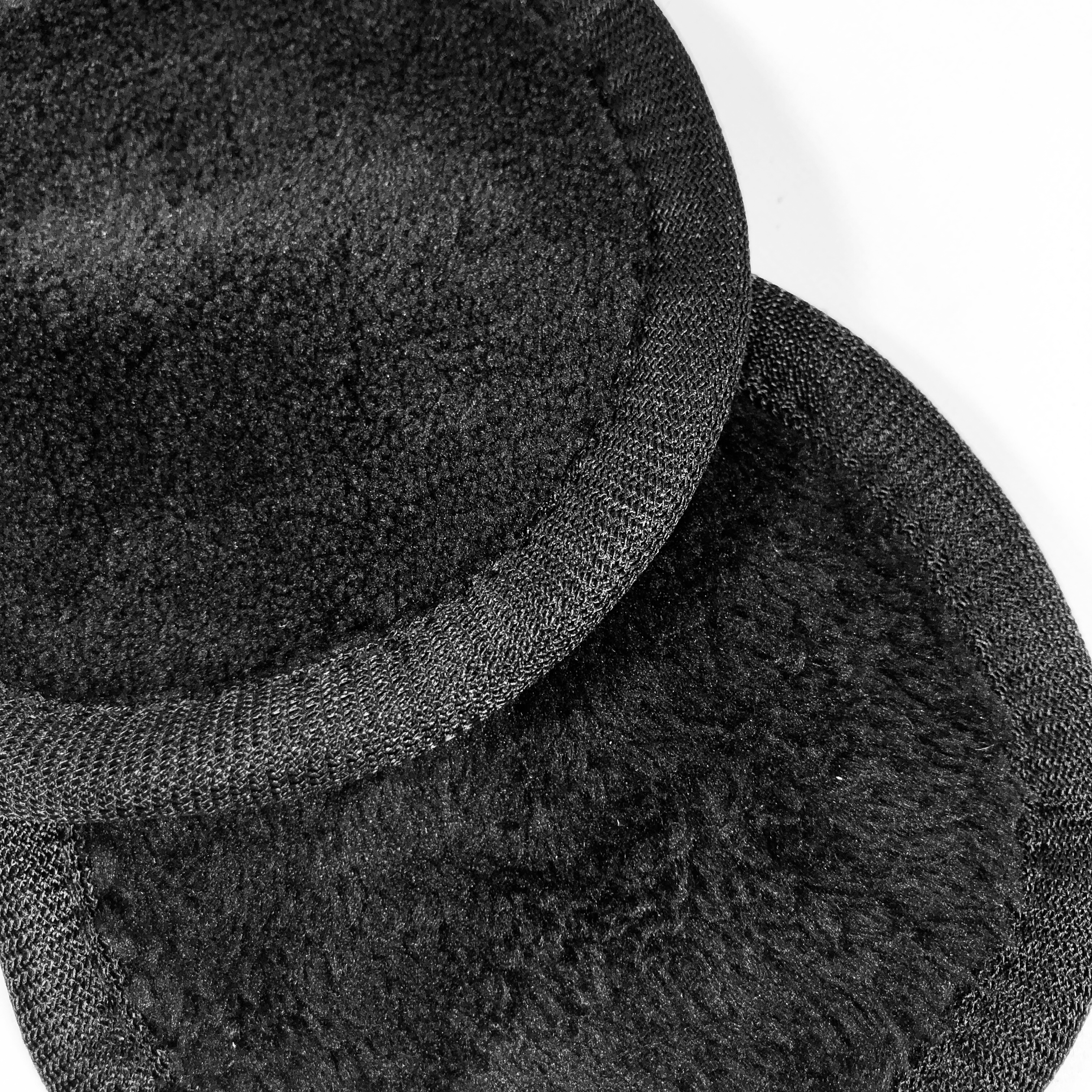 Here you can see that the texture is different on each side. I use both sides. Make sure to wet the cloth before using, warm water works best. You can also apply makeup remover (shown later in the review) but I always use a small round cotton pad to make sure all of the makeup is gone, and I can't tell that from a black wipe.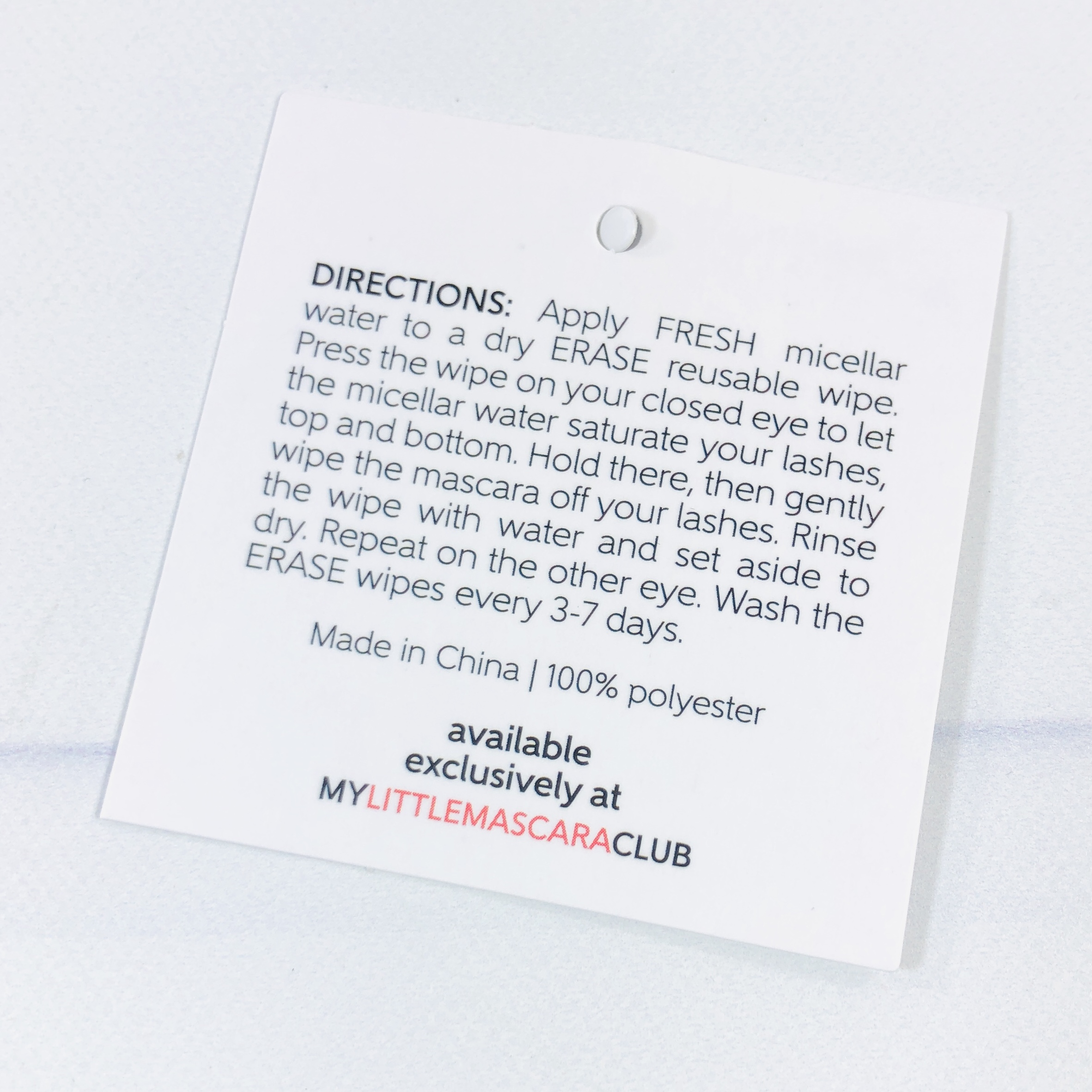 Here's a bit more info on instructions. You can also use these to remove face makeup and although it says to wash every 3-7 days, I use them once, and then into the laundry they go.
Members receive an extra each month.
I found a Fortune Cookie in my box!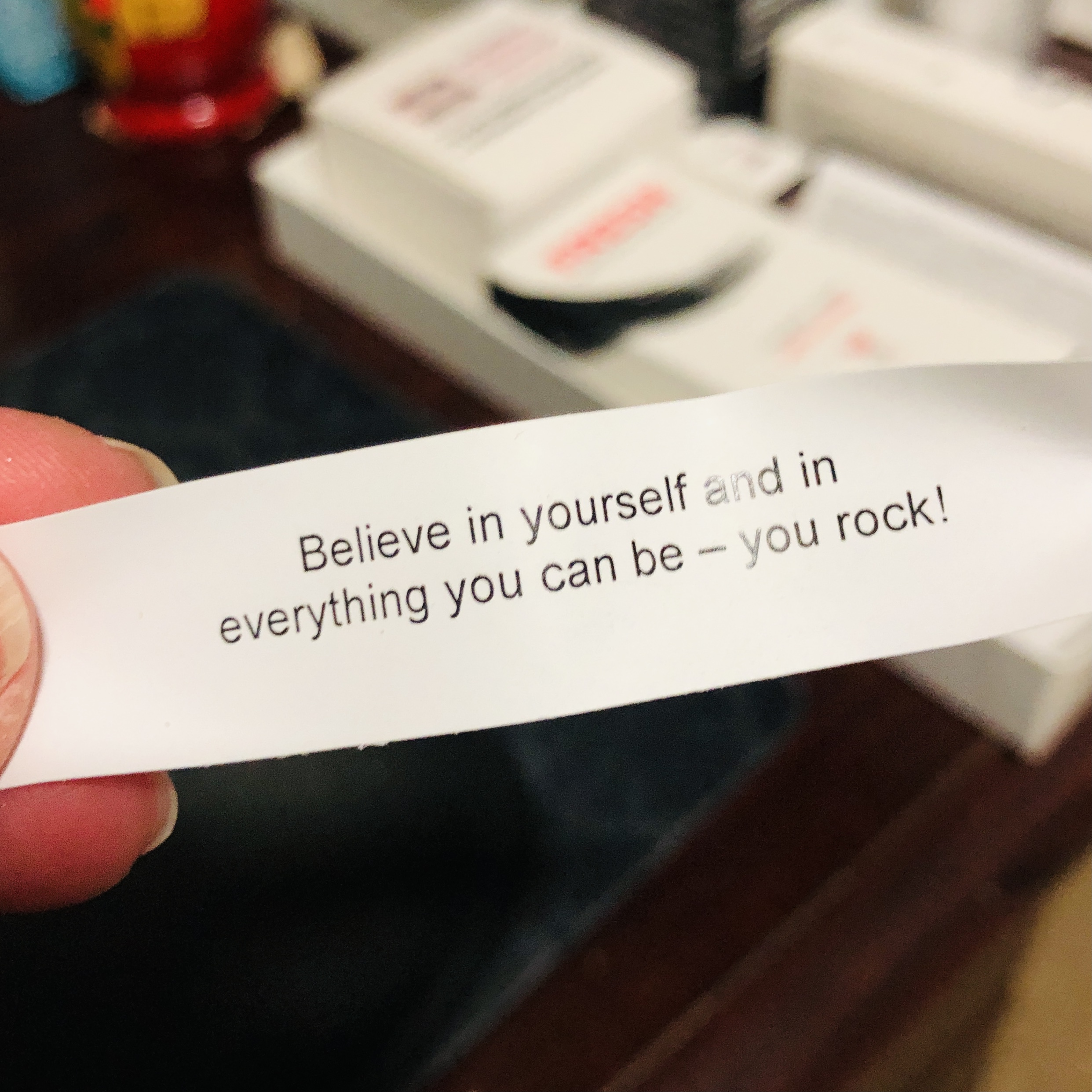 What an uplifting message! Plus, it made for a tasty treat.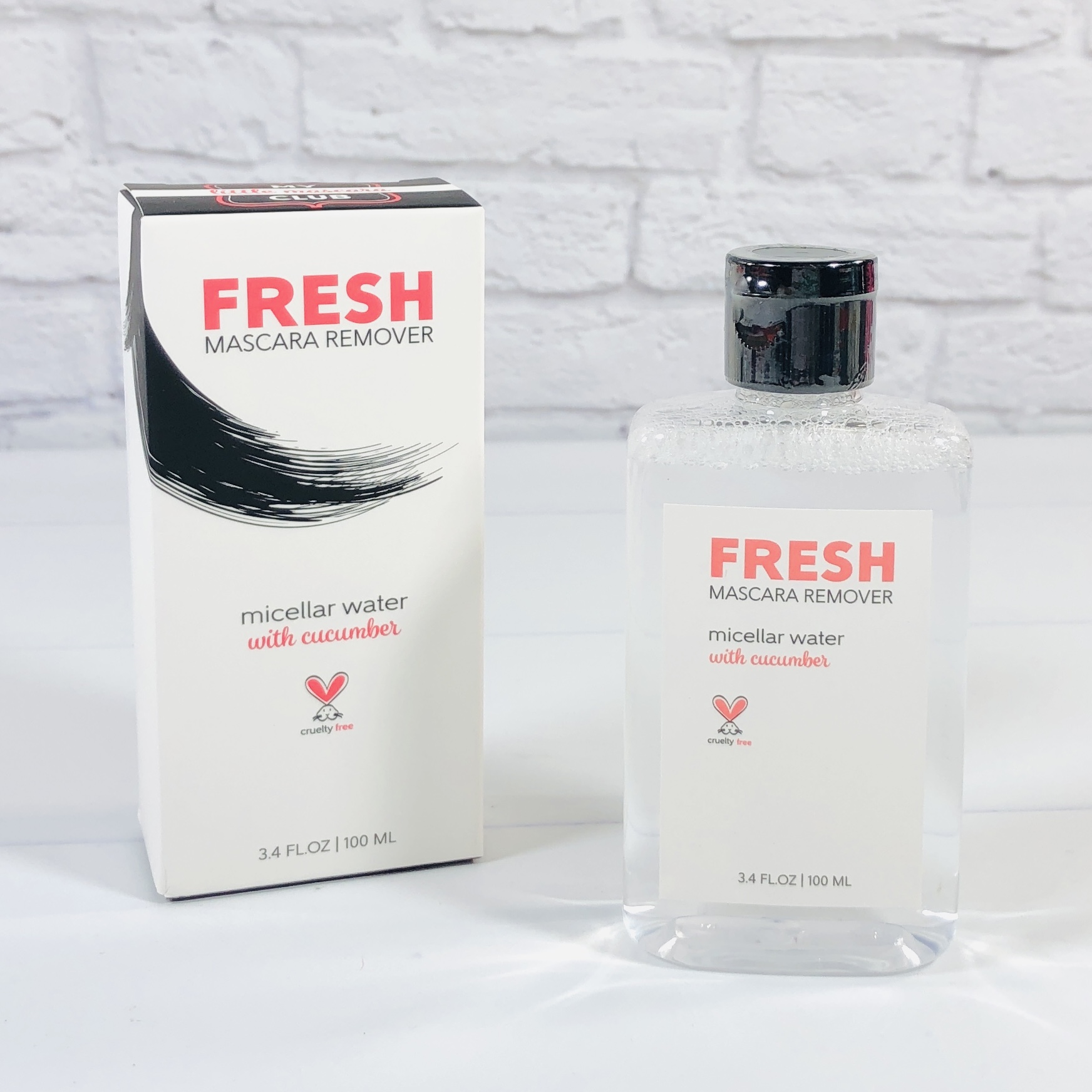 Fresh Mascara Remover Micellar Water With Cucumber ($15) A TSA-approved size bottle of micellar water helps me remove my makeup at the end of the day.
Ingredients include water, glycerin, and cucumber water. You can squirt it onto the reusable pads or use it with a disposable cotton pad. I tried it both ways and preferred it on the cotton pad, again, so I can make sure all traces of makeup are gone.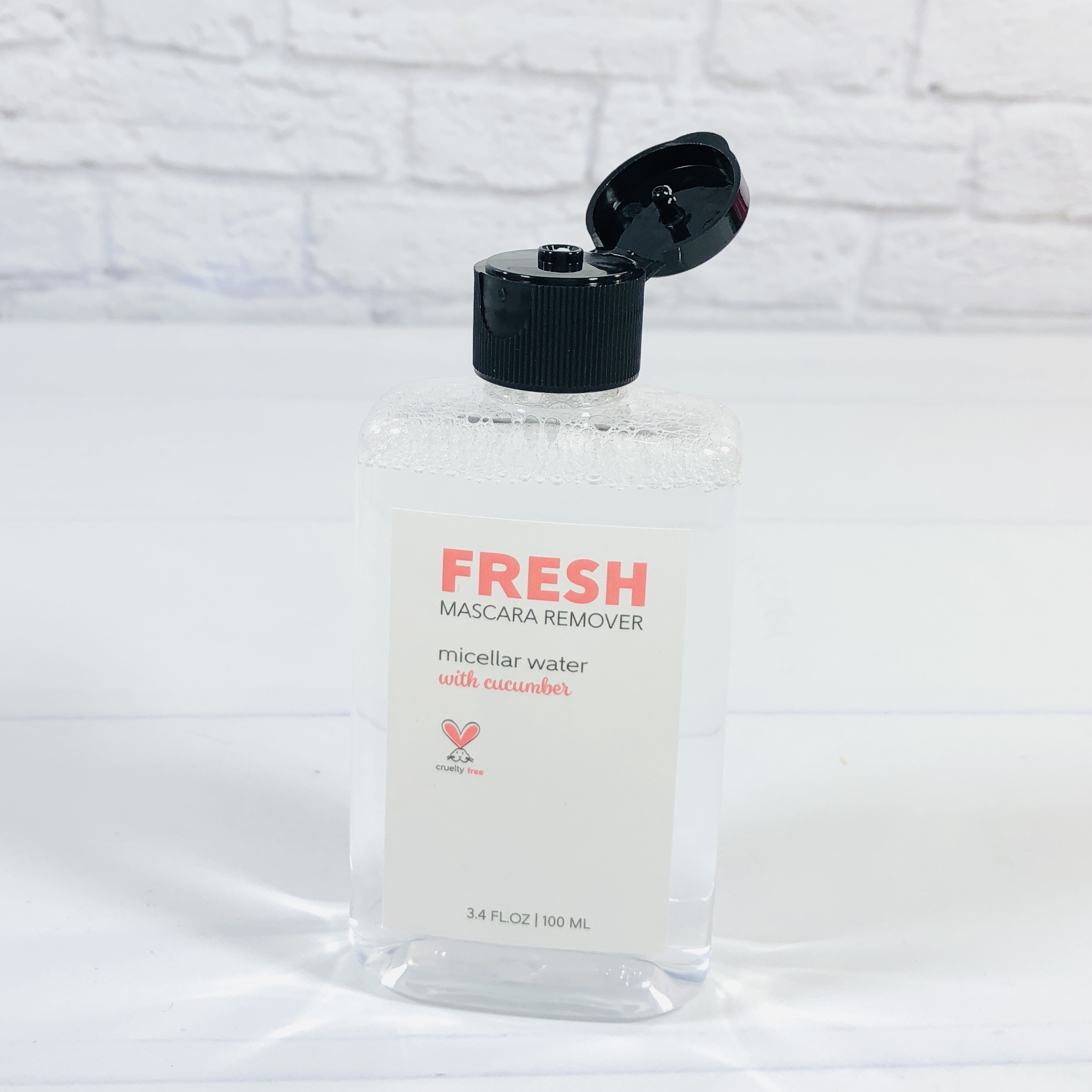 It smells like cucumbers (although that is because it has perfume) and didn't irritate my eyes. I thought it felt a little soapy, while my regular micellar water does not.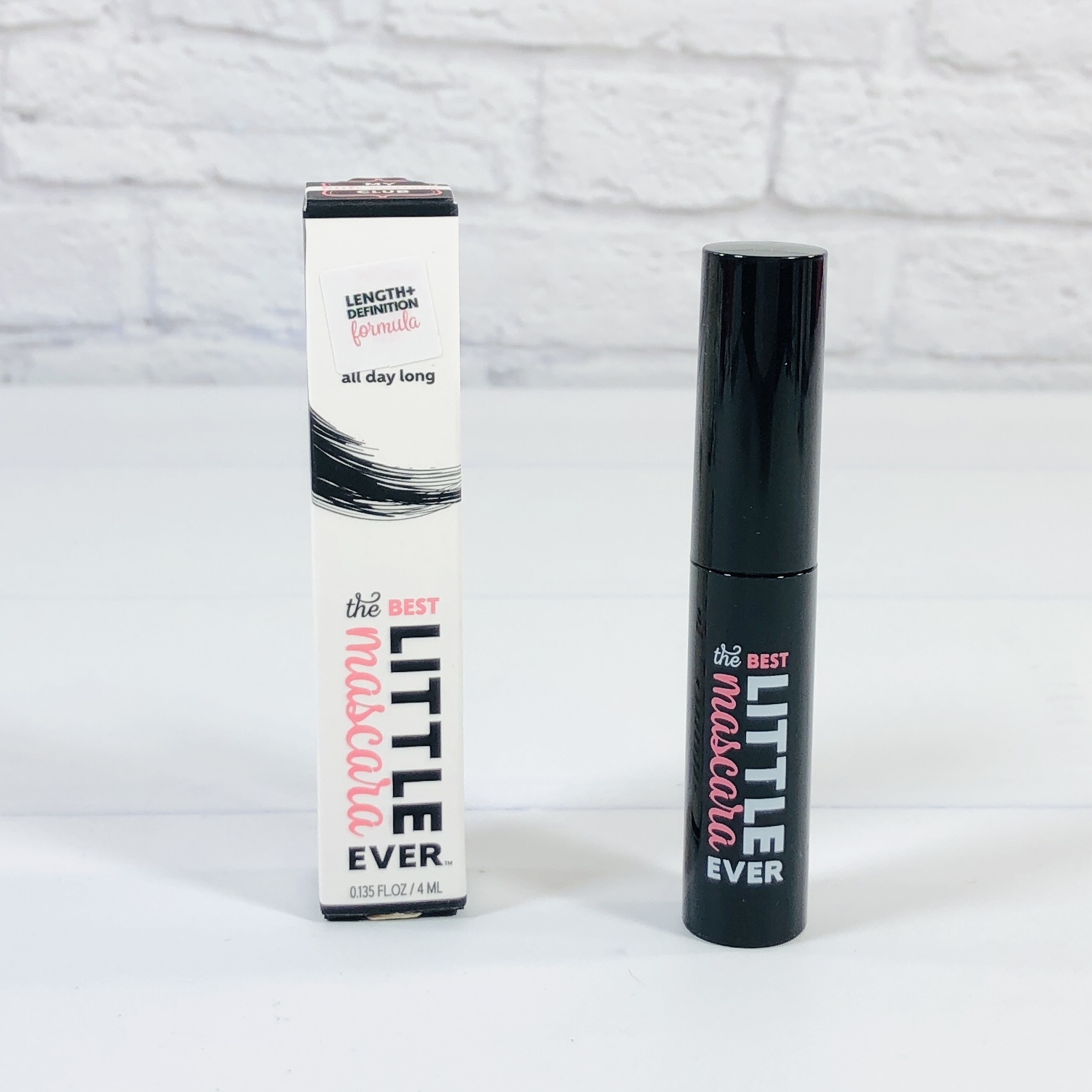 The Best Little Mascara Ever: Length + Definition Formula ($21) The star of this club is of course, a mini mascara! 
Our original LENGTH + DEFINITION formula has incredible staying power. It is smear proof, sweat proof, smudge proof and budge proof, yet removes with just water. It's like magic, we know!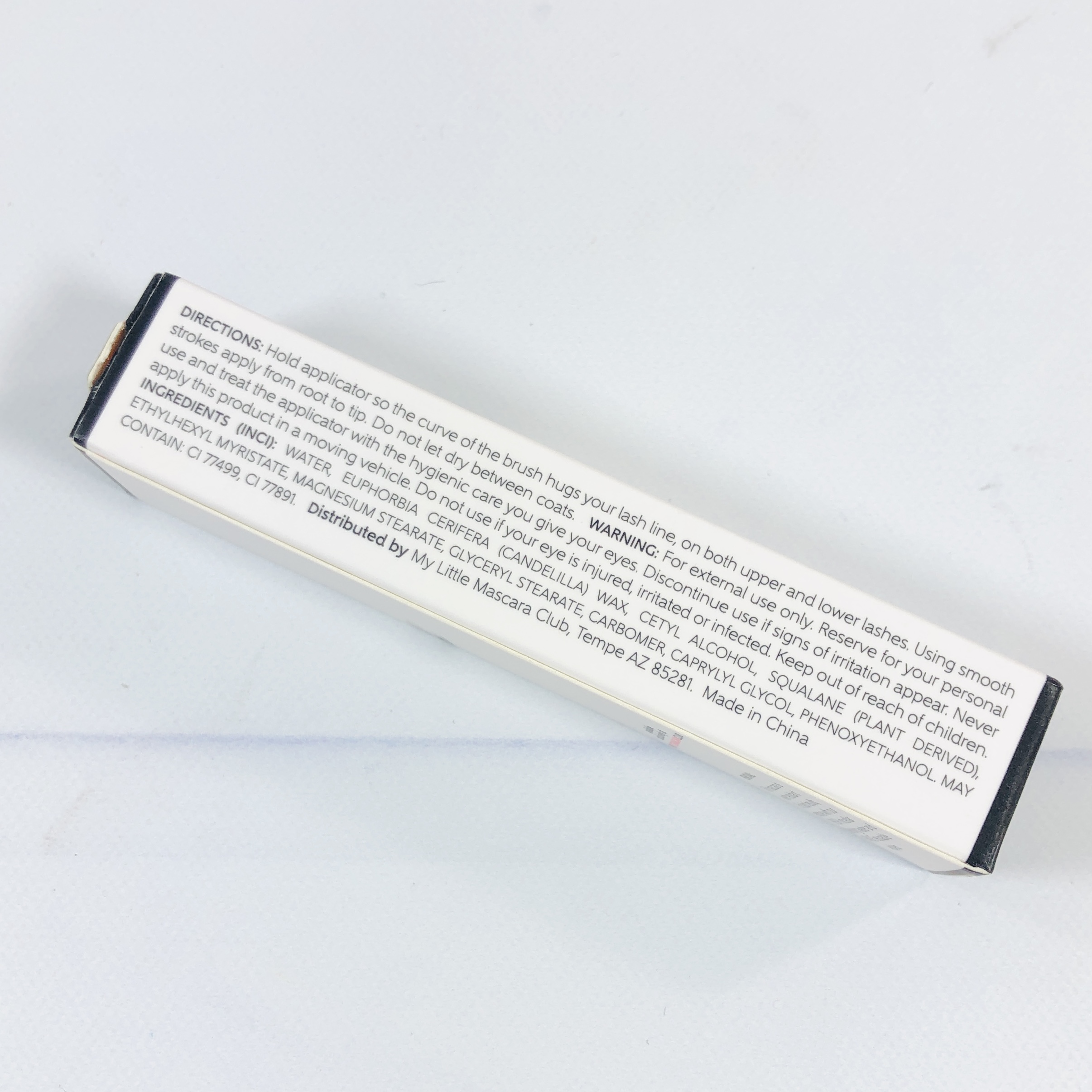 Ingredients were listed and like the other items in this subscription, it is vegan and cruelty-free.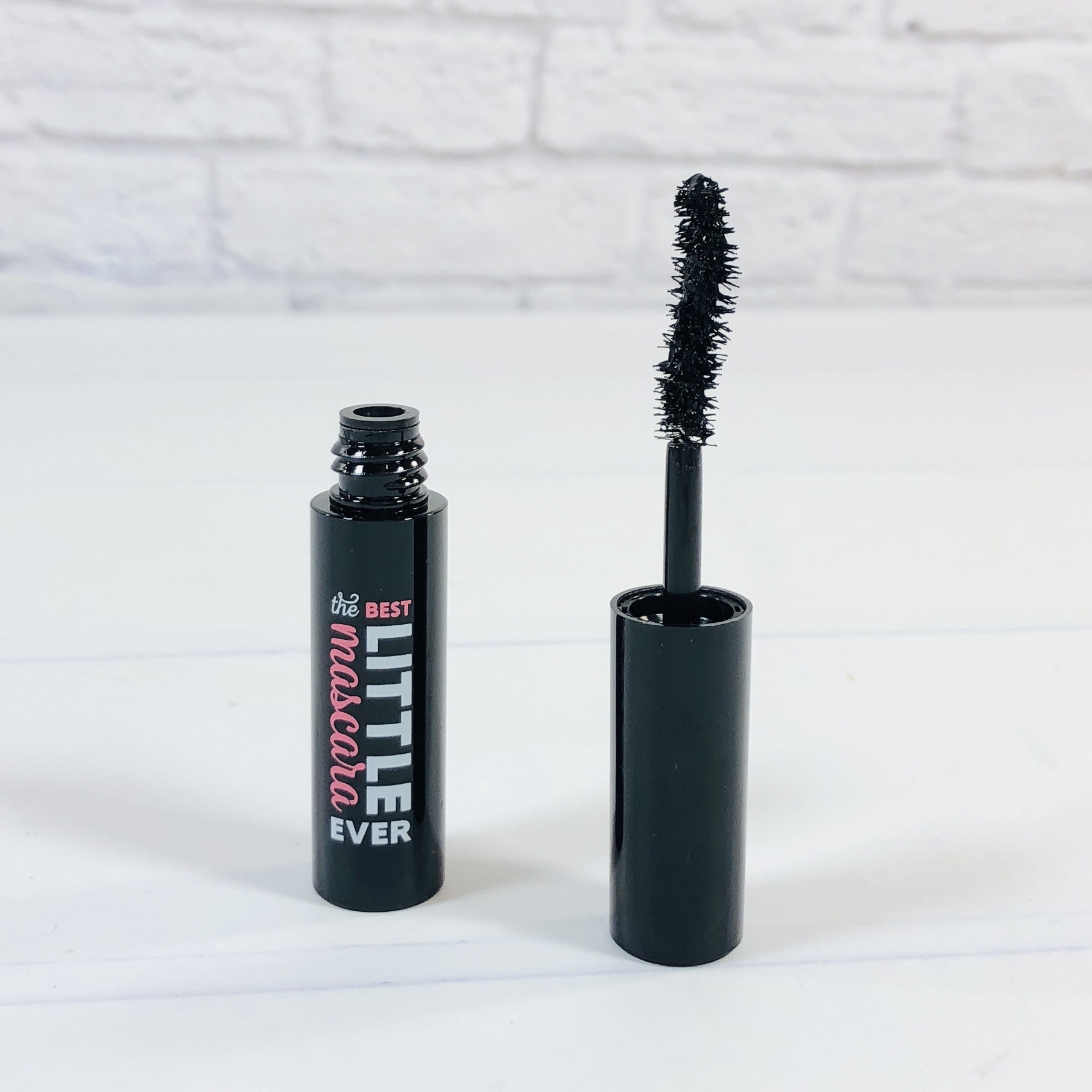 The wand is unique and has an interesting twist to it, literally. It is designed to hug the lashes and get every hair coated.
I followed the instructions as per the video and thought that using it on the top of my lashes is a good technique, no matter the brand. There were no smudges and my lashes looked pretty good. I used the wipes shown earlier with just water and when I went over them with a micellar-soaked cotton pad I didn't notice a whole lot left over so I think the claims that it is removable with water are not too exaggerated.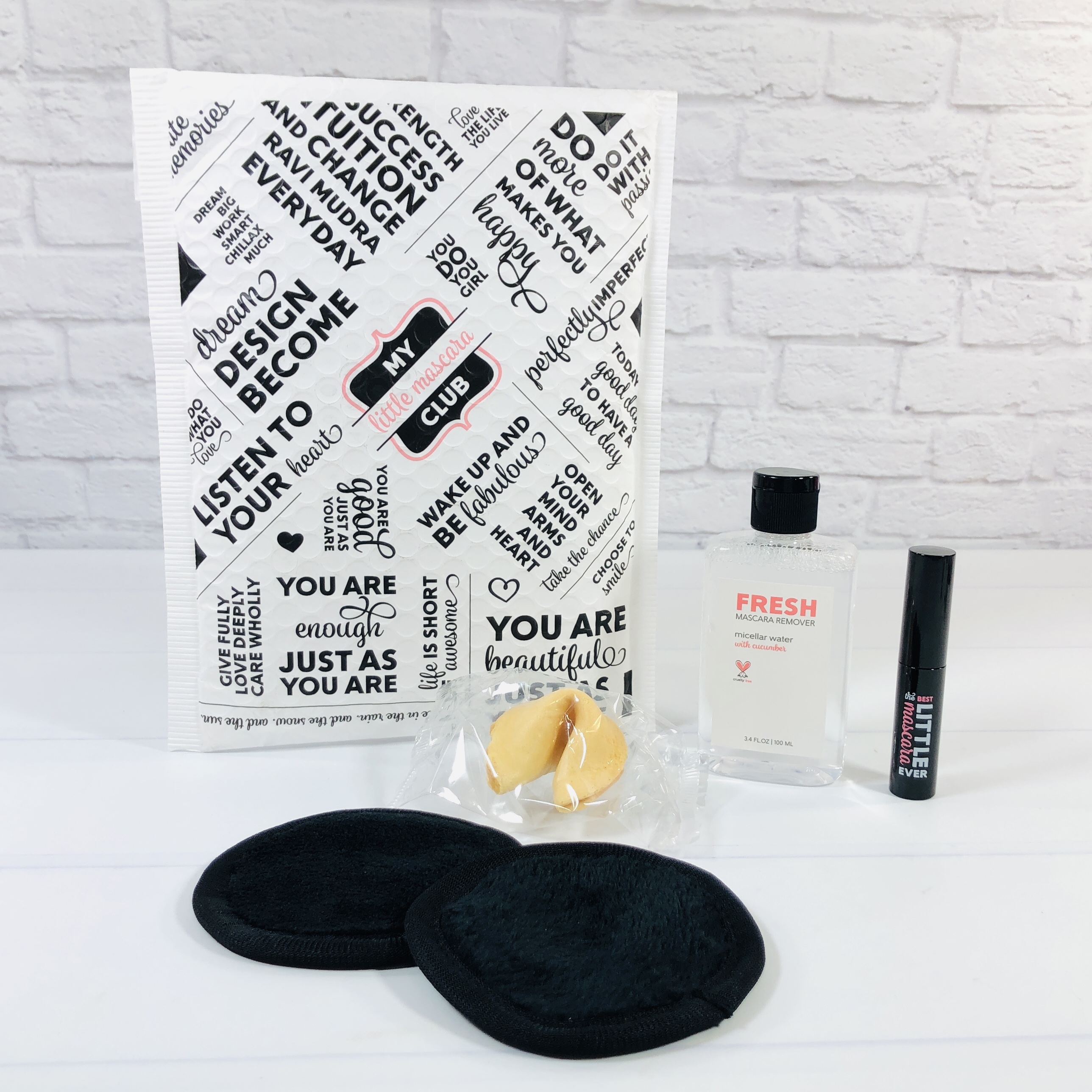 I enjoyed trying My Little Mascara Club! I think it's important to discard my mascaras on a regular schedule, and even have a reminder on my phone set to go off every three months! My Little Mascara Club will send a fresh mascara and the stuff you need to remove it in a timely manner so you always have some fresh products on hand. I didn't experience any irritation with any of the products, and I appreciated that it was all vegan and cruelty-free. It all worked well too, no smudges from the mascara, and the pads and micellar water took it all off at the end of the day.
What do you think of My Little Mascara Club?