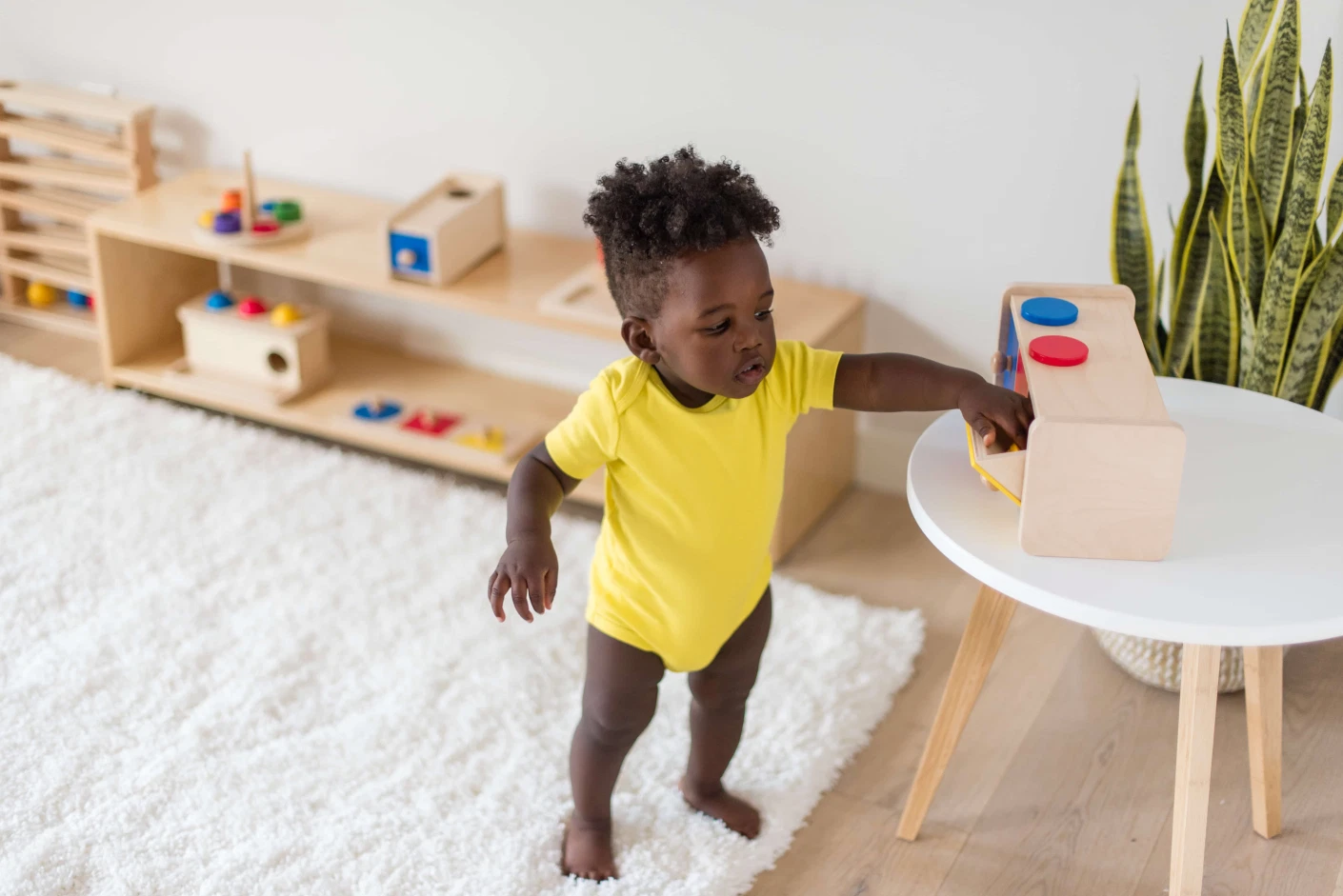 Monti Kids subscription for kids Montessori developmental toys and play kits subscription has a giant year end sale!
The Only Toys You'll Need, Delivered – with Personal Coaching from Child Development Experts
Save 20% on all Monti Kids levels – buy more save more! Just use this link and the coupon code FLASH20 at checkout.
Monti Kids subscription for kids 0 to 3 is $297 + FREE shipping every 3 months, and comes in 8 levels that includes 6+ Montessori toys, online videos, guides, and more!
Here's how it works:

Authentic Montessori Toys Every 3 months receive the right Montessori toys for your child's developmental stage, proven by 100+ years of use in classrooms.
Guidance for Parents We distill all the child development tips and research you need into short videos and articles, delivered to your inbox at just the right time.
Personalized Support Access on-demand personalized support, classes, and our private community moderated by Montessori and Child Development experts.
Here's a peek at what you will get on each developmental level: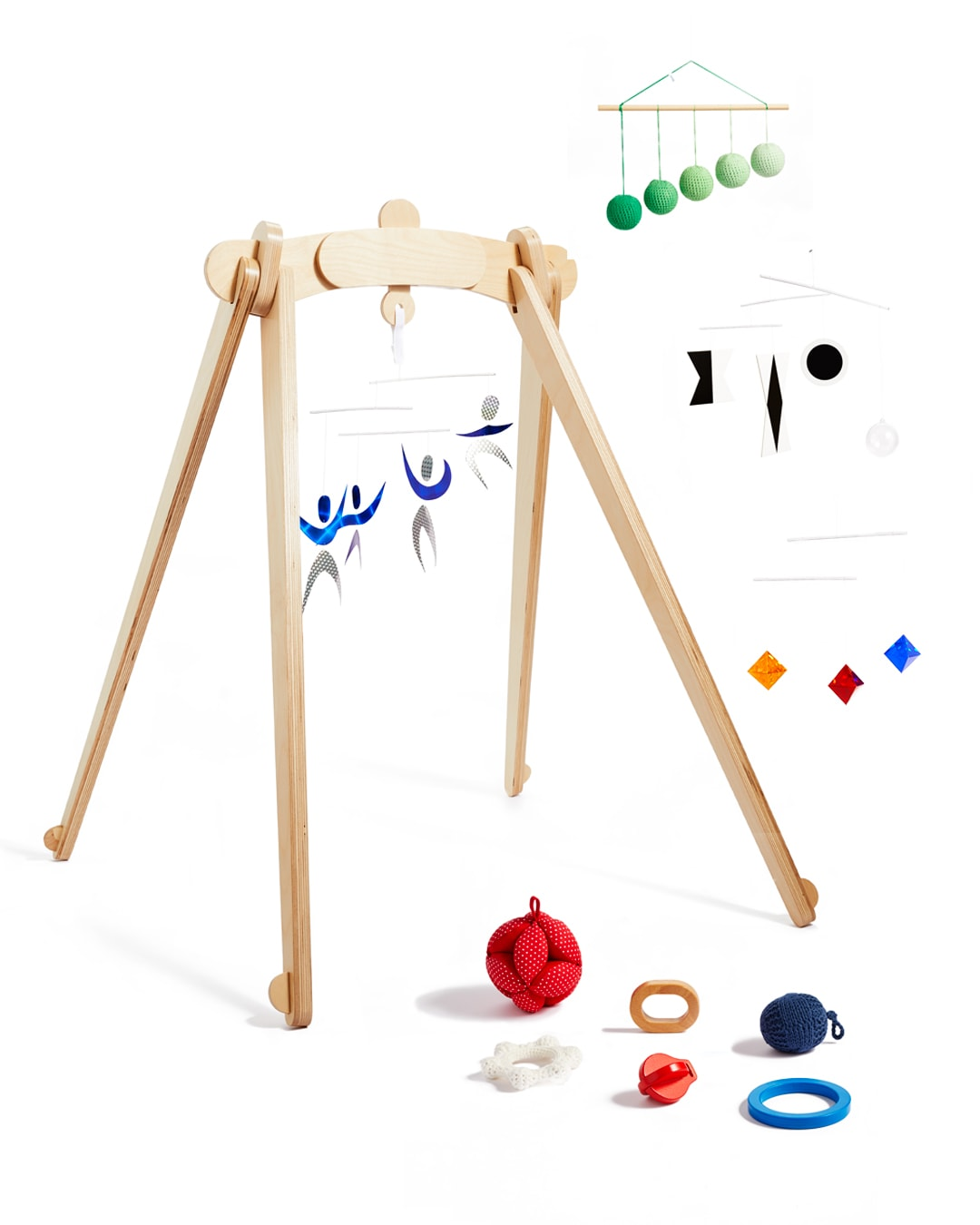 Level 1 for 0-3.5 months old
Level 1 nurtures your child's visual skills, motor development, concentration, physical coordination, body awareness, and strength right from birth.
Includes:
An adjustable wooden Activity Gym designed to hang Montessori mobiles and toys at the perfect height to engage your baby.
4 classic Montessori mobiles to develop your baby's visual skills and focus.
4 reaching, grasping and kicking toys to build strength & motor skills.
Two rattles sized perfectly for your baby's hands.
Level 2 for 4 – 6.5 months old
Level 2 helps your child gain control and mastery of their hands and core.
Includes:
The Wooden Book for early language and literacy learning.
Nine unique rattles that strengthen your baby's grasp, hand-eye coordination, and body control.
A set of 24 wooden blocks of different shapes, sized for your baby to grasp, that help develop spatial awareness.
The Dining Set, which encourages confident and independent eating.
Level 3 for 7 – 10.5 months old
Level 3 supports your child's developing mobility while they build cognitive skills.
Includes:
A Spinning Drum that develops hand-eye coordination and builds strength.
A colorful and rhythmic Rolling Drum that inspires curiosity and movement.
A basket of four balls with varying textures, weights, and rolling speeds.
The Object Permanence Box, a great problem-solving challenge.
A Monti Kids Rocking Stacker, designed for your baby's little fingers to grasp.
A set of 3 Shape Fitting Puzzles in egg, cube, and spherical shapes.
Level 4 for 11 – 13.5 months old
Level 4 encourages your baby to experiment with cause and effect to boost their memory, and problem-solving skills.
Includes:
The Object Permanence Box 2, building on skills from Level 3, with an added challenge.
The Push Balls Set, which strengthens your child's fingers and palms.
The Stable Stacker, which builds precision and motor skills.
A set of 4 First Puzzles, each with 1 shape, which develops early STEM skills.
The Peg Box, which advances fine motor skills and shape discrimination.
The Tracker, which builds visual tracking skills critical for preschool reading.
Level 5 for 14 – 17.5 months old
Level 5 explores mathematical relationships and challenges early walkers.
Includes:
The Duck Pull Toy, which develops control, balance and coordination.
The Multi-Shape Puzzles, which provide a new spatial reasoning challenge.
The Curved Dowel, which develops wrist strength and dexterity.
The Box with Bins, which builds working memory, and fine and gross motor skills.
The Coin Box, which offers hands-on experience with geometry.
The Mailbox, which teaches early geometric concepts and new vocabulary.
Level 6 for 18 – 22.5 months old
Level 6 encourages problem solving and tactile experimentation as your child learns to imagine and execute plans.
Includes:
The Shapes on Pegs, which encourage spatial reasoning with 9 geometric solids.
The Bolt Board, which builds strength, dexterity, and perseverance.
The Language Set, a classic Montessori activity used to introduce new vocabulary.
The Motor Planning Box, which encourages problem solving and builds strength.
The Bead Stringing Set, which encourages creativity, precision, and coordination.
The Sorting Set, which engages the tactile sense to classify shapes and textures.
Level 7 for 23 – 28 months old
Level 7 helps your child gain control and mastery of their hands and core.
Includes:
The Push Toy, which adds an extra challenge for walkers.
The Dressing Frames, which move from hook-and-loop to snaps, to buttons.
The Cylinder Drop, which encourages repetition and size discrimination.
The Baking Set, a perfect platform for exploring STEM, literacy, and life skills!
The Ring Slide, which gives your child practice with predicting consequences.
The Lacing Activity, which encourages precision and patience.
Level 8 for 29 – 36 months old
Level 8 exercises your child's executive function, which is among the greatest predictors of success in school and life.
Includes:
The Peg Board, which develops spatial reasoning and math skills.
The Fabric Winder, which builds wrist strength and function.
The Fraction Circles, which provide concrete experience with mathematical concepts.
The Gluing Set, which teaches the basic skills your child needs to create artwork.
Three Mystery Bags, each with a specific theme, which build memory skills and encourage tactile exploration.
What do you think of Monti Kids?