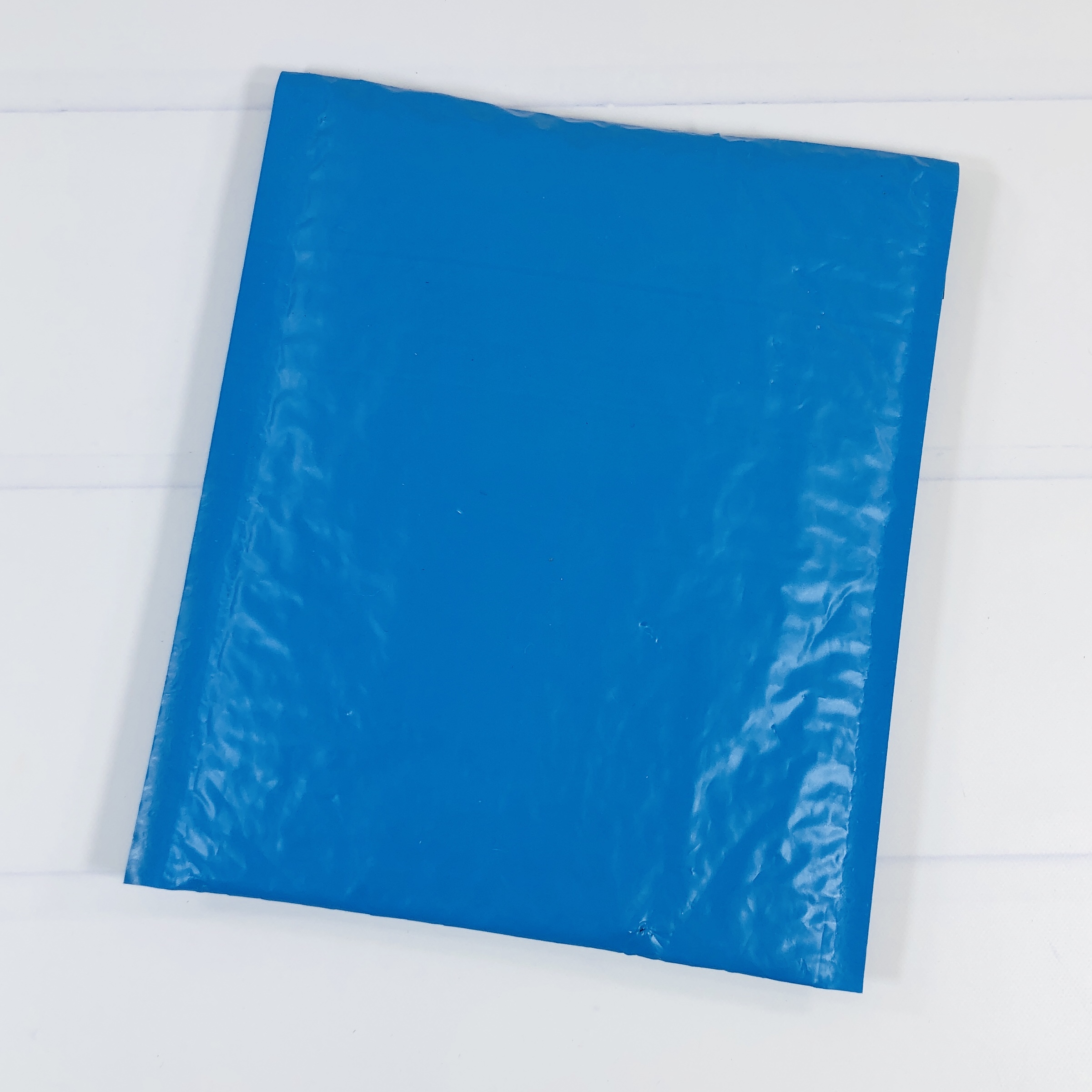 mintMONGOOSE is a monthly subscription box containing 3 carefully selected jewelry pieces, delivered to your mailbox! Once you sign up for the basic subscription, you can add other pieces if you like. mintMONGOOSE is $16.99 a month for 3 pieces of jewelry. You can customize to your color preference: Silver, Gold, Rose Gold, or Surprise Me! You can choose whether or not to receive earrings; if you skip earrings, a surprise piece will come instead. Want a ring, a bonus pair of earrings, or a t-shirt? You can do a one-time add-on or make it a monthly thing if you prefer.
At mintMONGOOSE, we believe the jewelry you wear should mean something. That's why our CEO pulls inspiration from the simple life she lives with her kiddos + customer inspiration to craft meaningful sets. We deliver exclusive pieces you can't find anywhere else, delivered right to your door — a delightfully affordable and convenient solution to the costly and time-consuming store-bought alternative.
HOLIDAY DEAL: Join the mintMONGOOSE jewelry club and get 70% off and Free Shipping on your first jewelry set! Plus join now and get a FREE Ring! Use this link and coupon code CACTUS70 at checkout. This deal is just $5.10 shipped!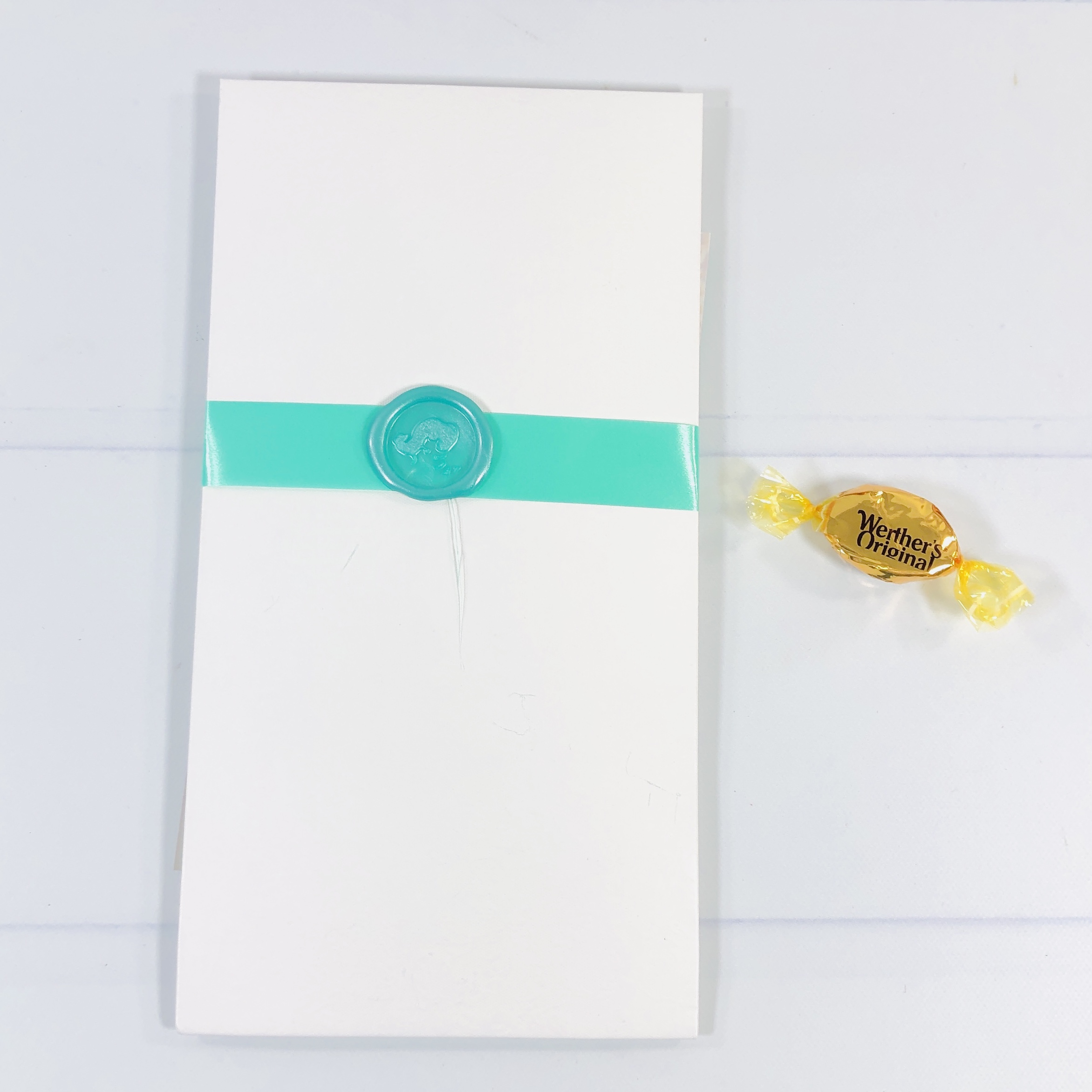 Inside I found a sturdy packing envelope and a candy. The packing envelope had a ribbon that was sealed with wax. It has a mongoose in the middle!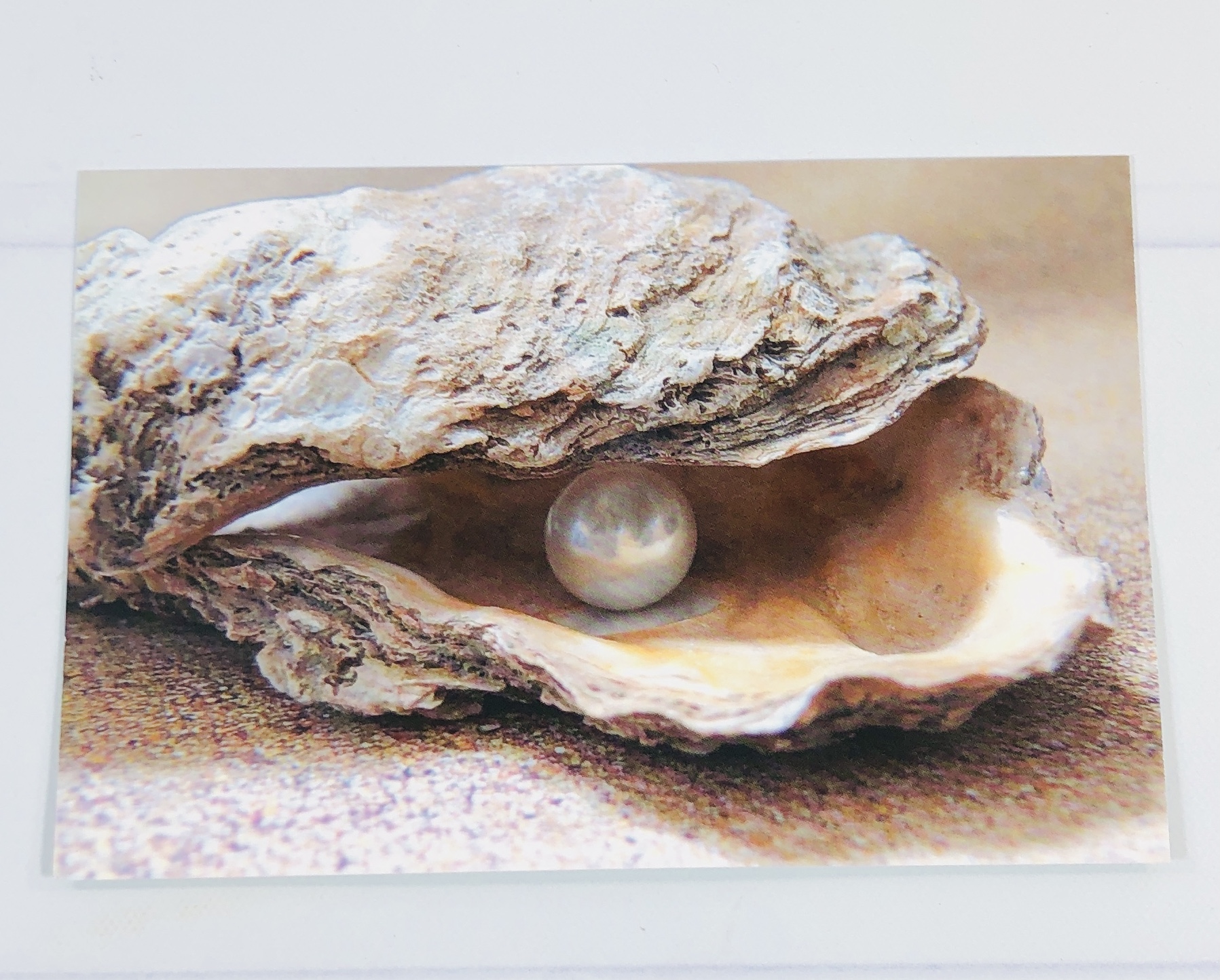 I found a postcard-sized insert with an oyster shell and pearl. I usually prop these cards on my desk as art!
The back of the card discussed the inspiration for this month's products. The material is inspired by pearls, although it is made of shell.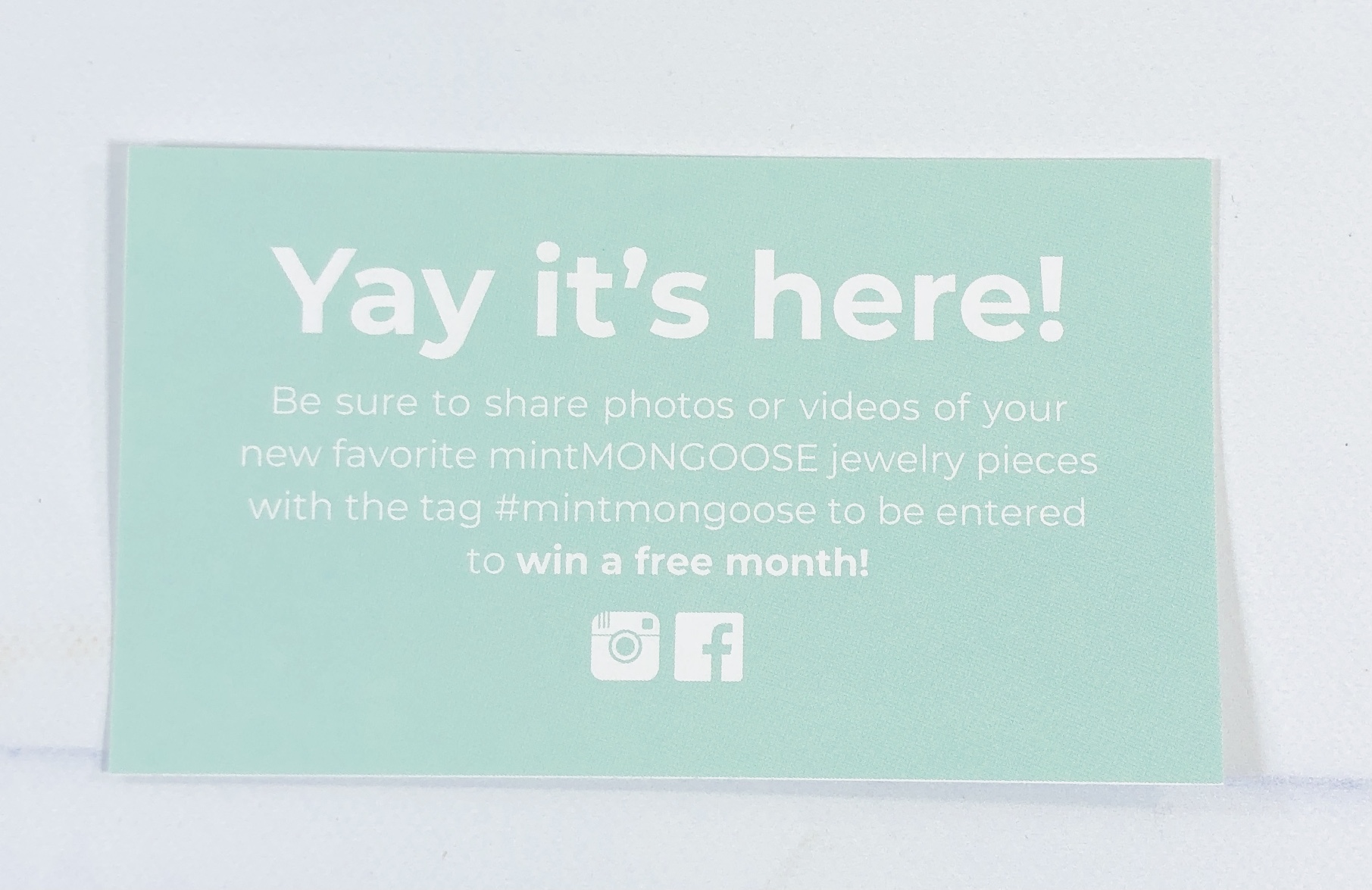 I found a second card, business sized this time. Share pics of your pieces on social media and maybe you can win a free month!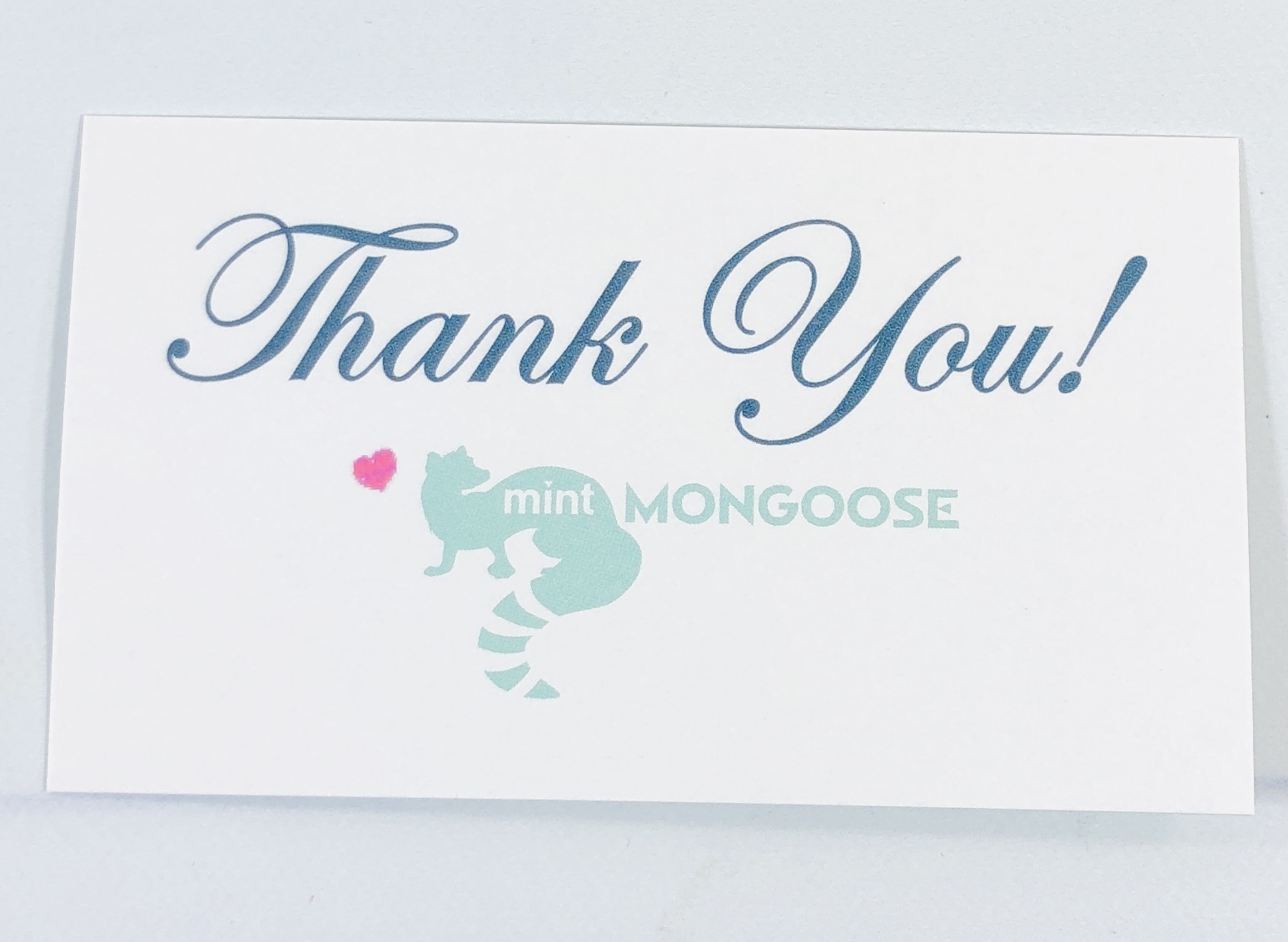 The back said thank you.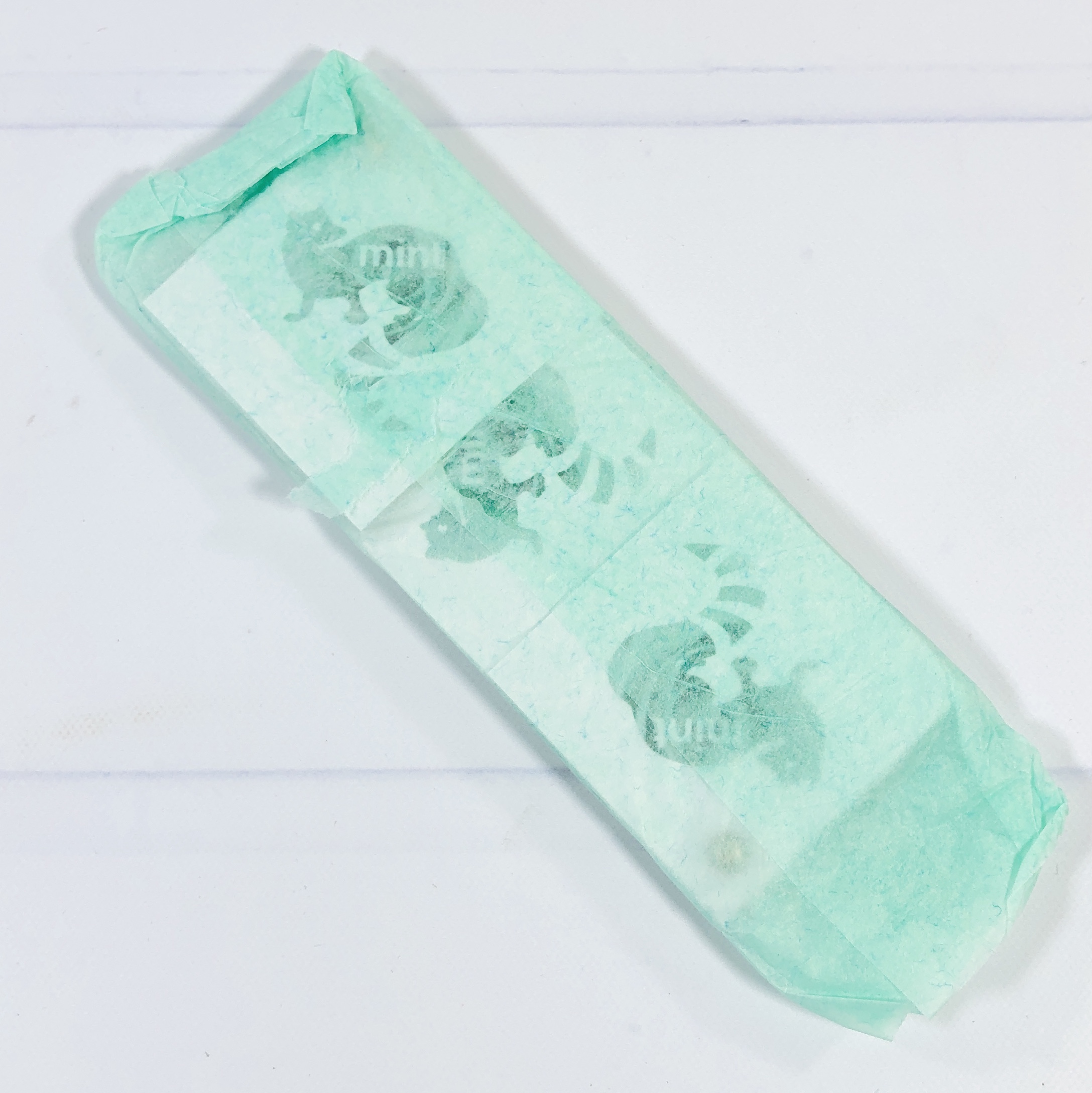 My items were in sea foam green tissue paper.
Each item came in its own wrapper. Buy $40 worth of jewelry in the online shop and get your next box free!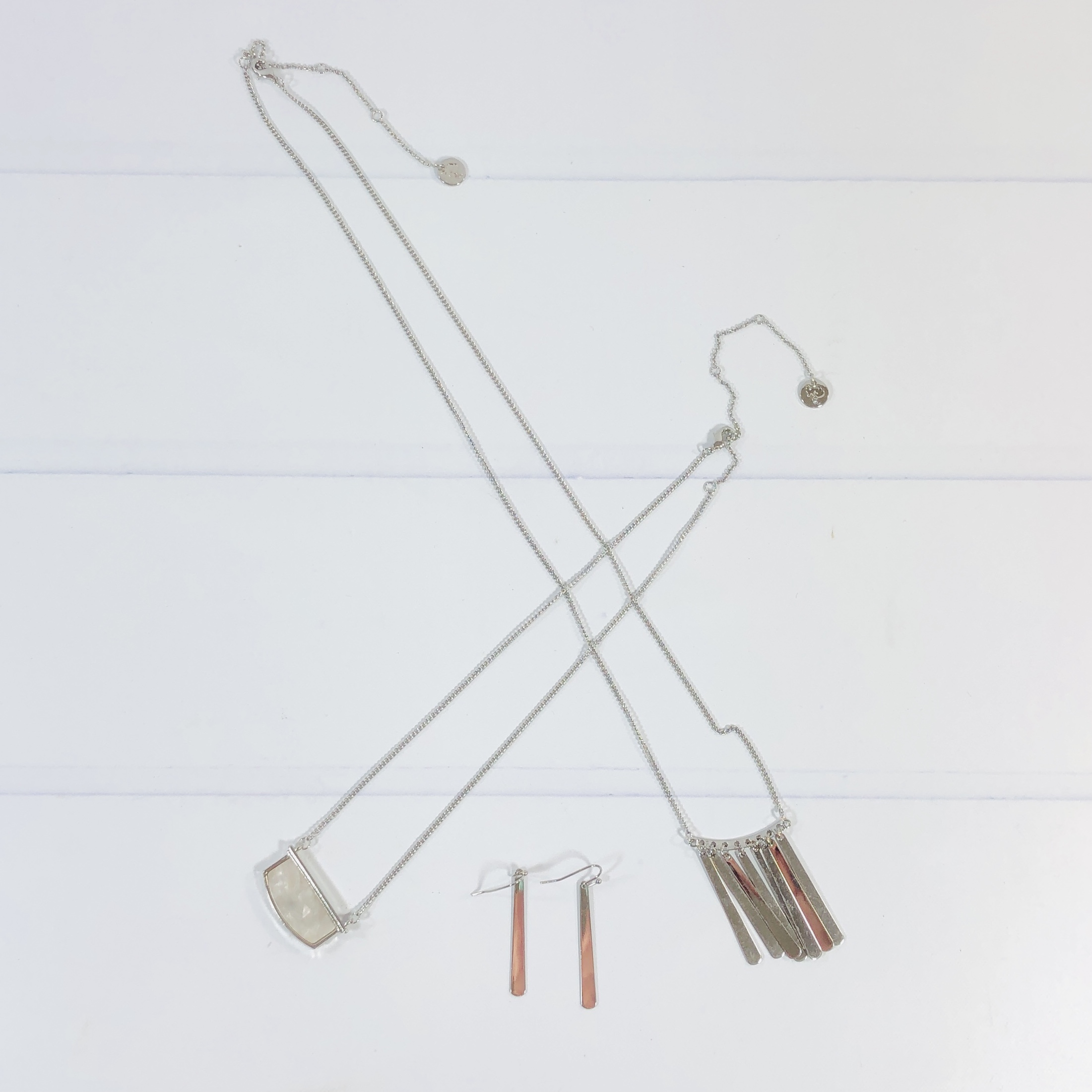 Here are my three pieces.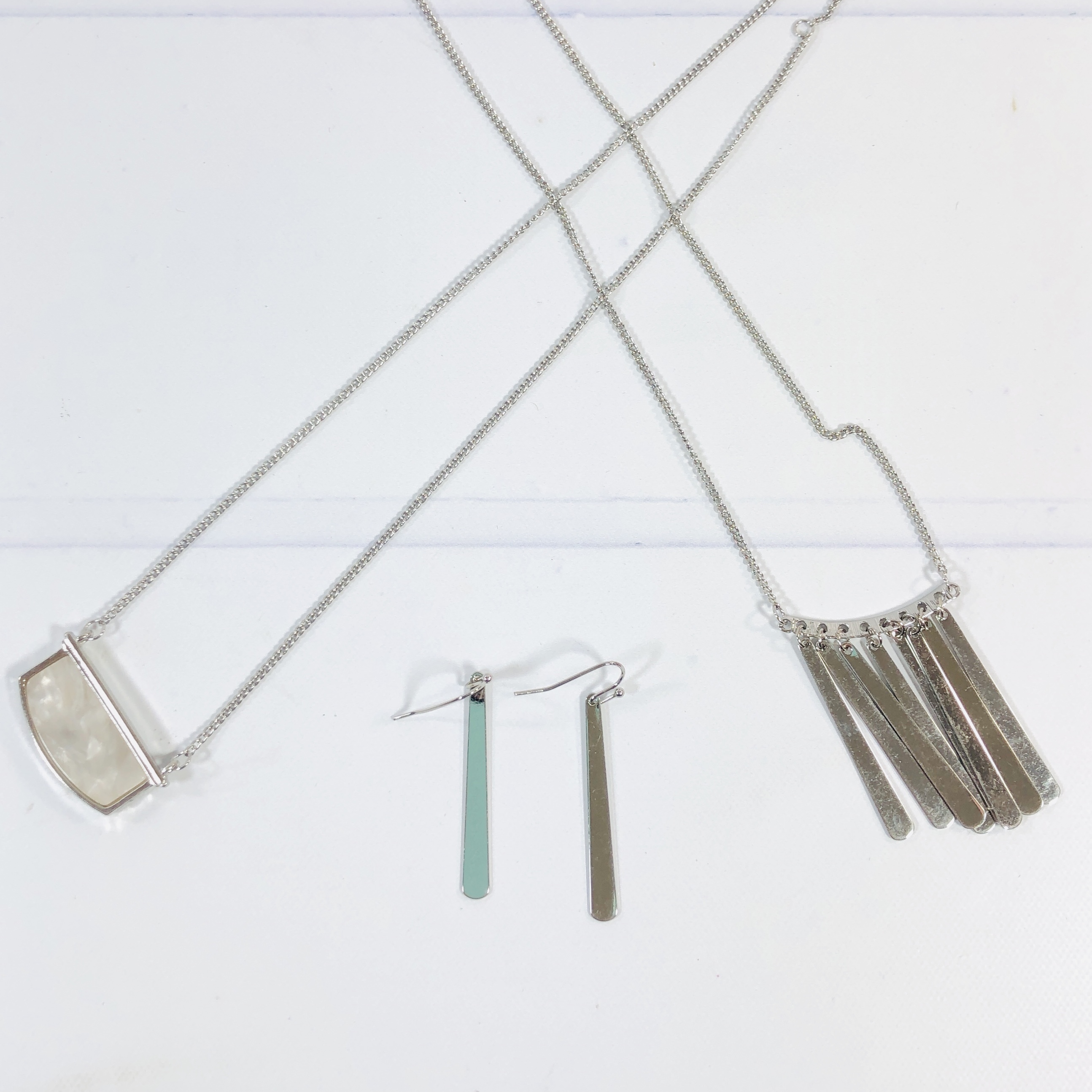 Everything in my box!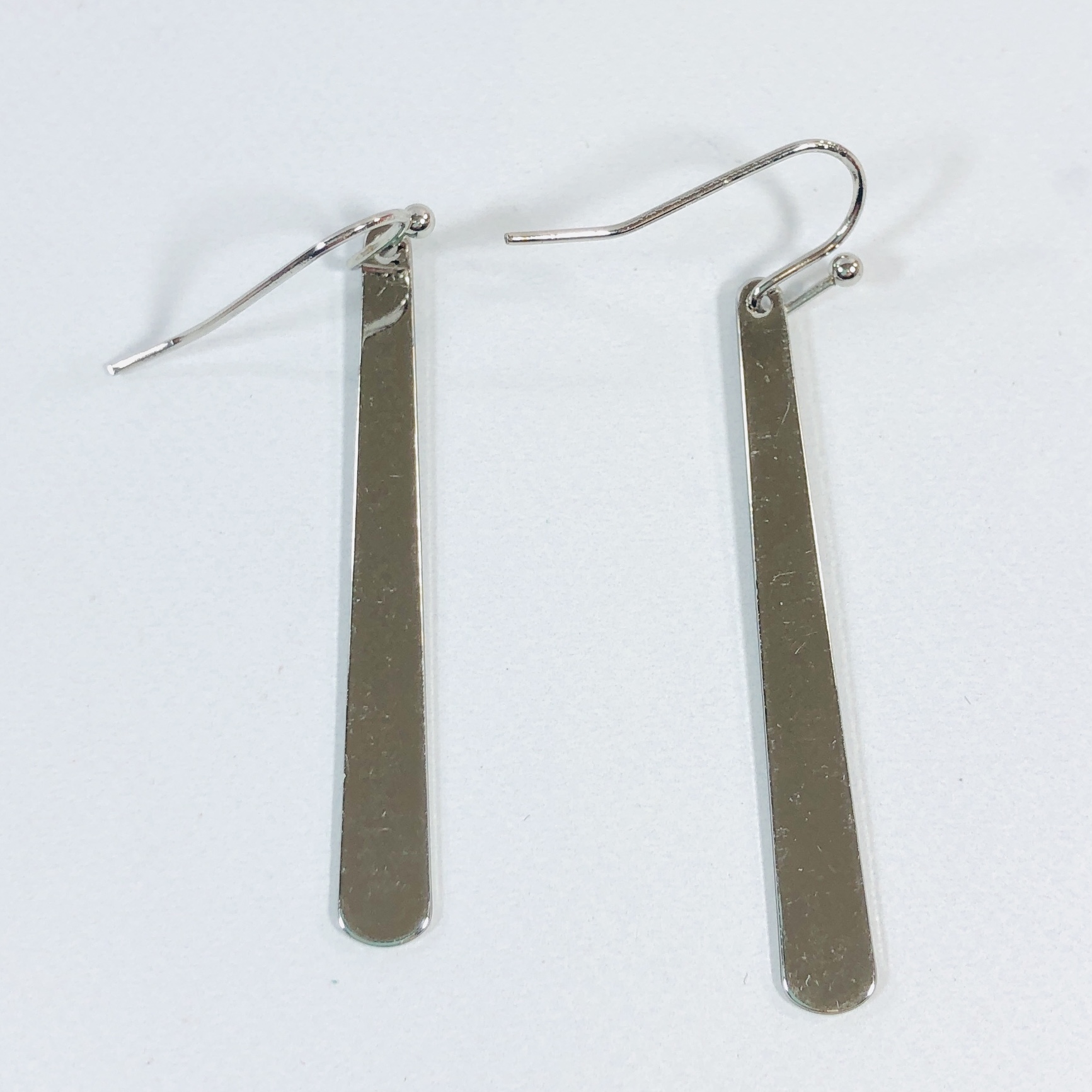 Drop Earrings The earrings for the month are a simple drop style. They match one of the necklaces.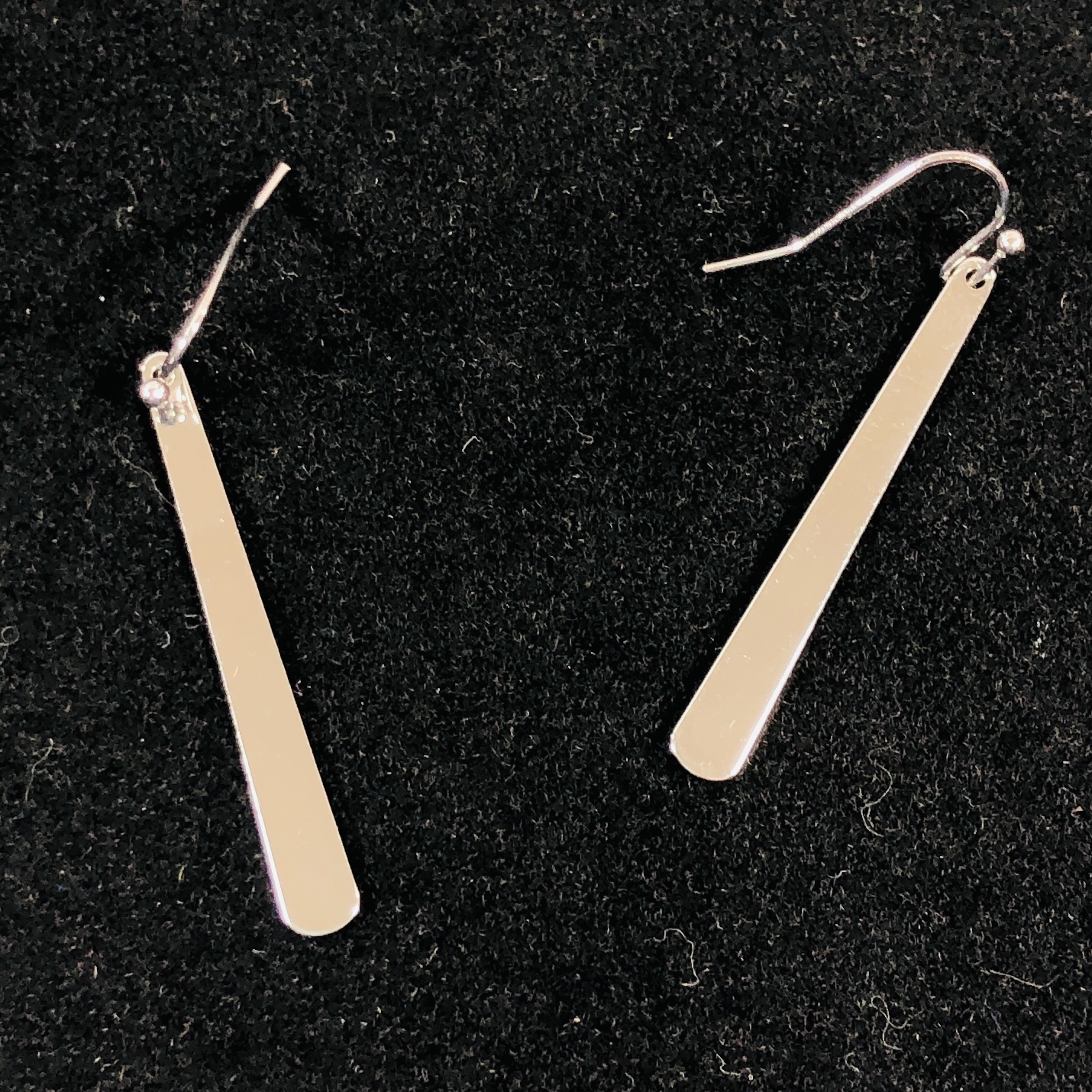 The bar is 1.5″ long and the earrings feel lightweight. They are silver toned and simple yet classic.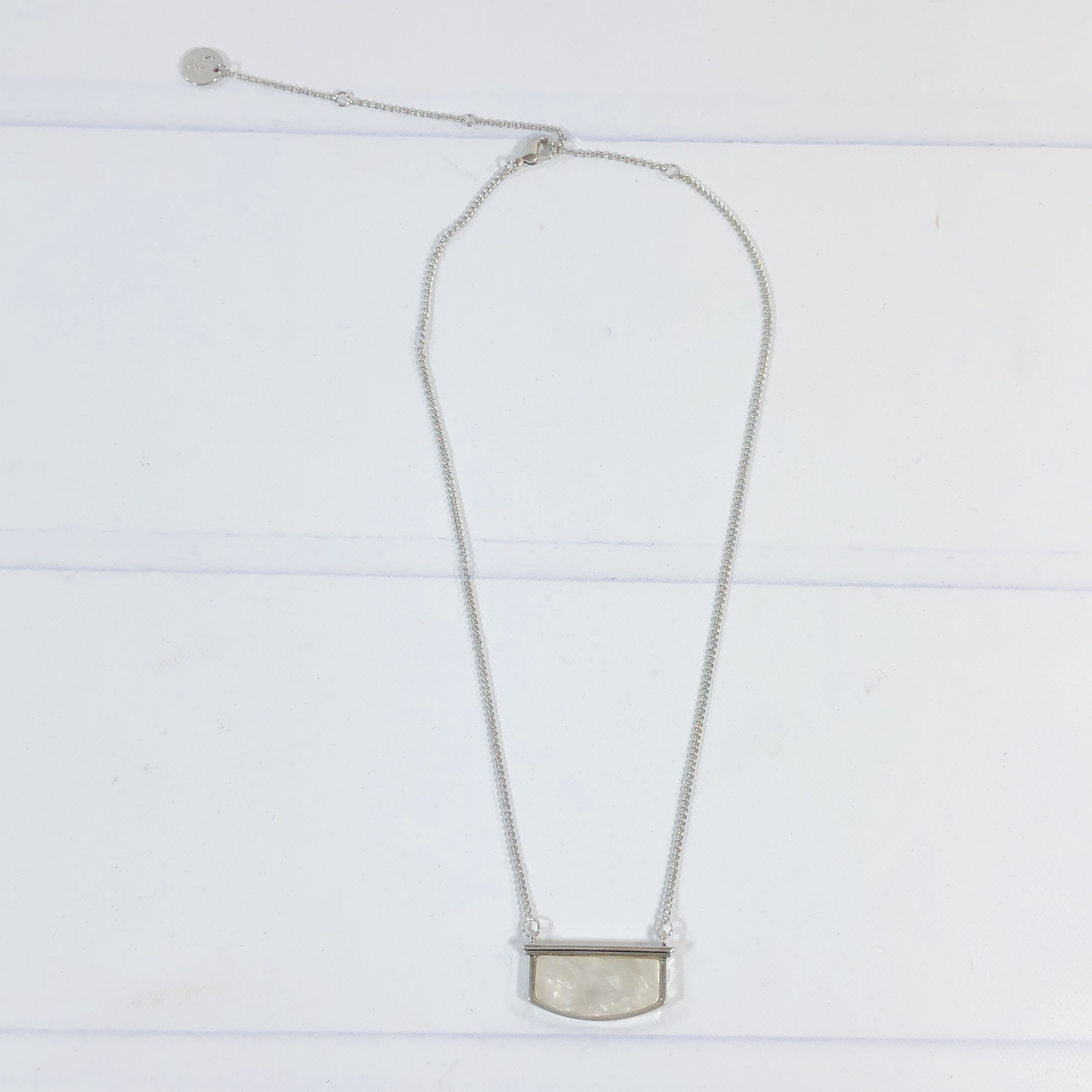 Shell Necklace The necklace has a shell inlay that gives it a pearlescent finish.
The necklace is about 16.5″ long, or 21″ including the extender. The extender is attached and not removable.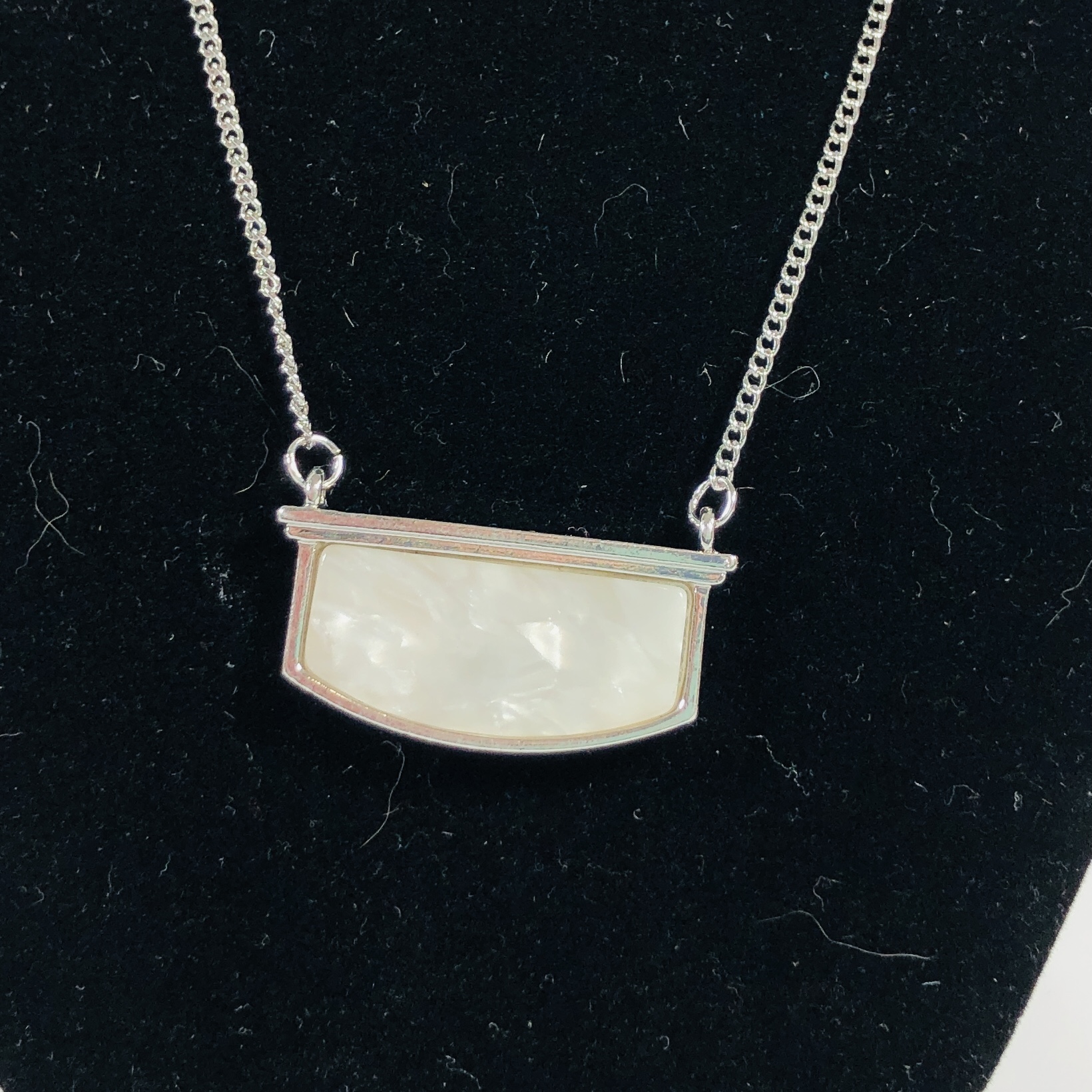 Super pretty!
Dangle Necklace The second necklace is much longer and can be combined with the previous one.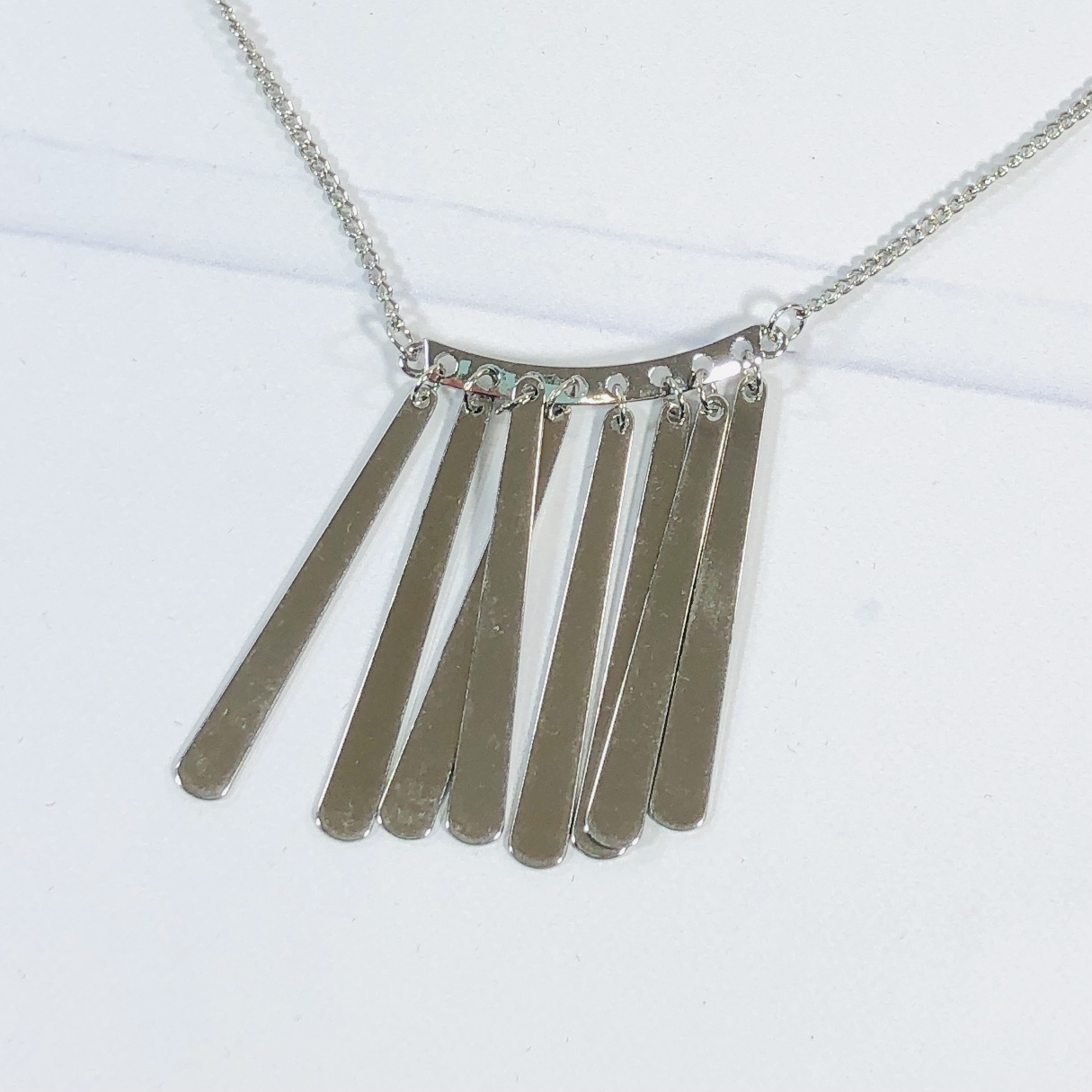 It has 8 bars that hang down and that match the earrings.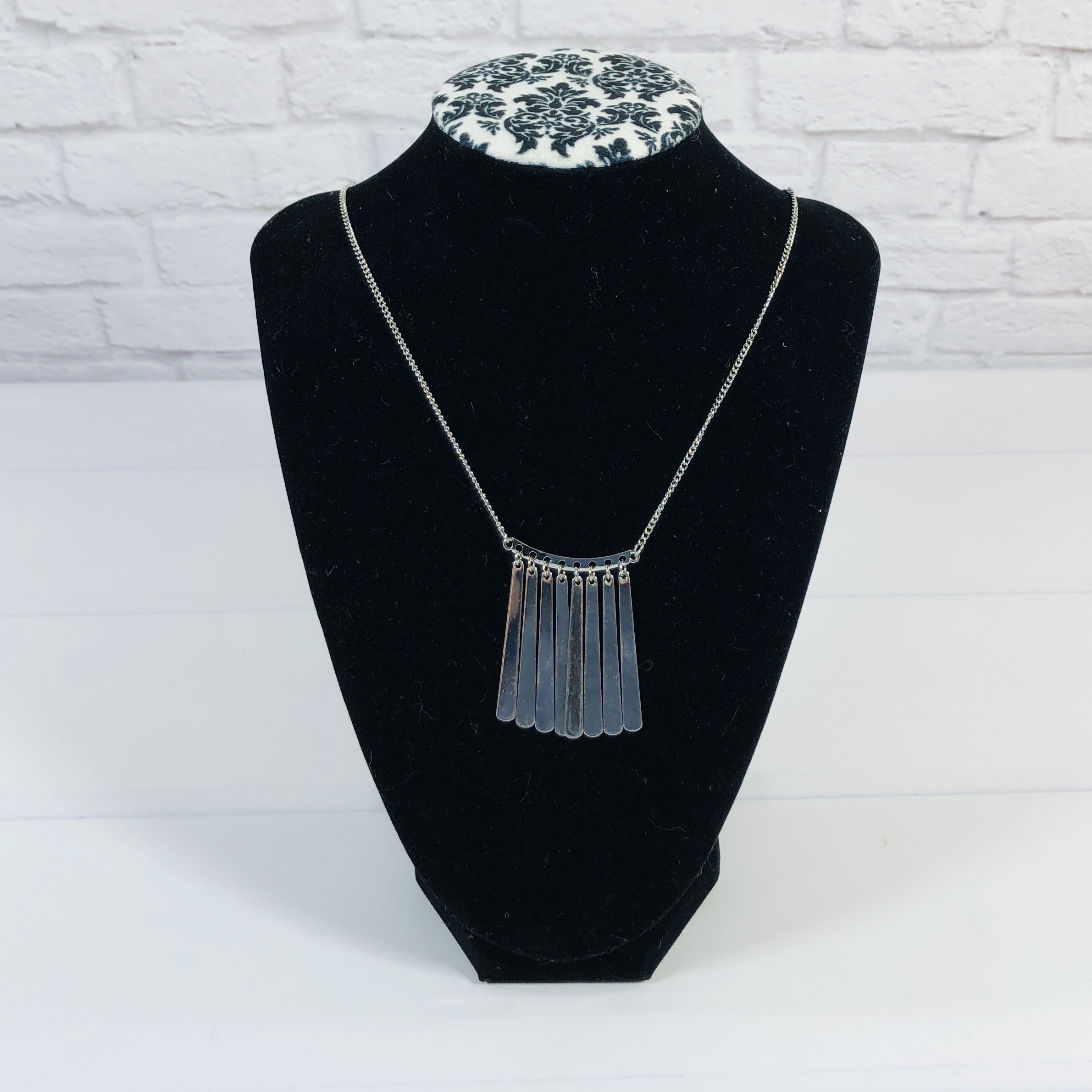 The necklace is 27″ long, 31.5″ with the extender.
I think the pieces in my November mintMONGOOSE Box are beautiful! I love the layered look of both necklaces and the earrings match perfectly. I can wear one necklace at a time or both and that gives me lots of different options to choose from when getting accessorized for the day. This subscription is also evolving, and now gives you the option to add another pair of earrings, a ring, a t-shirt, or some combo of all three if desired. Plus you can choose your metal colors or go with Surprise Me!
What do you think of the mintMONGOOSE box?