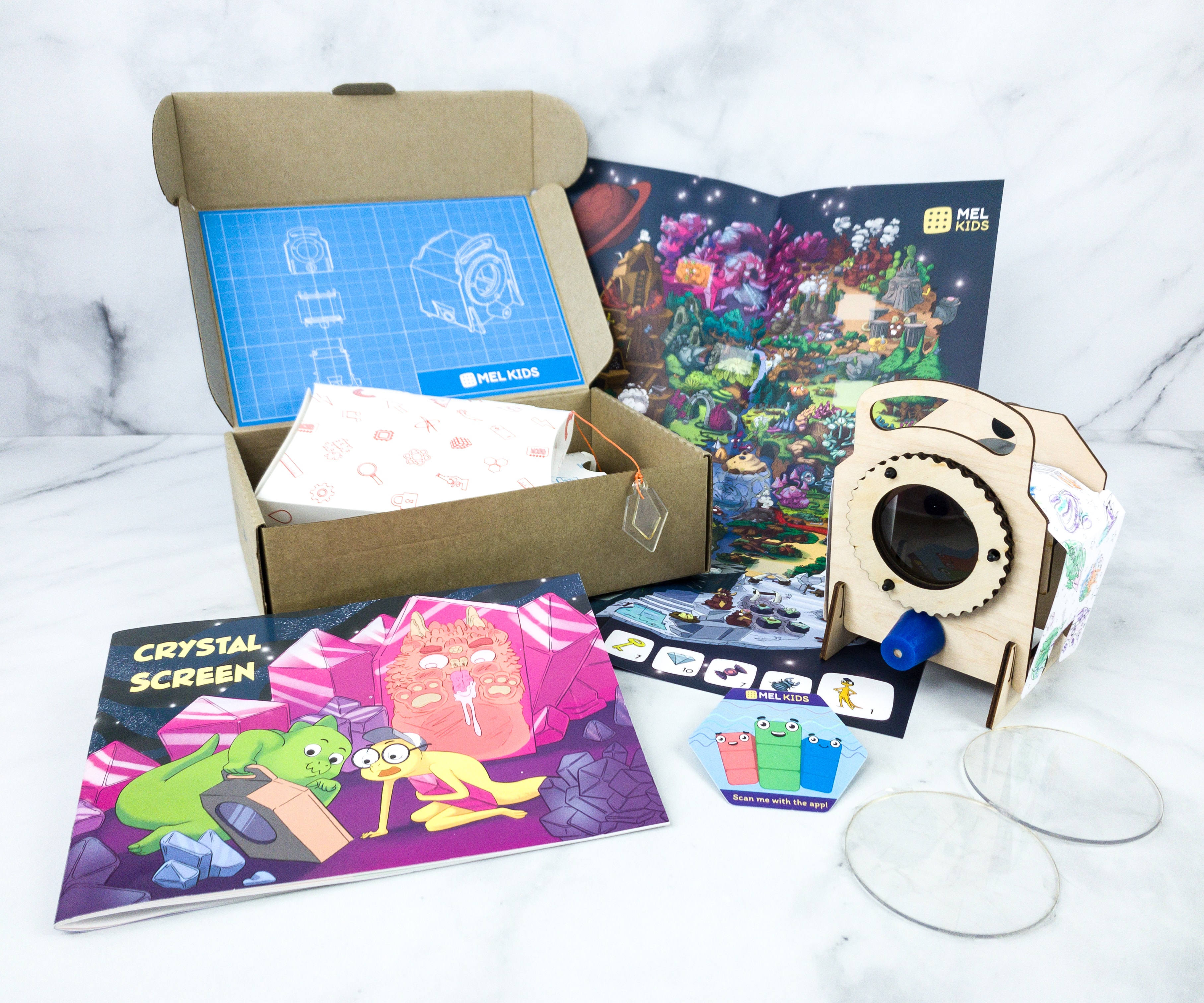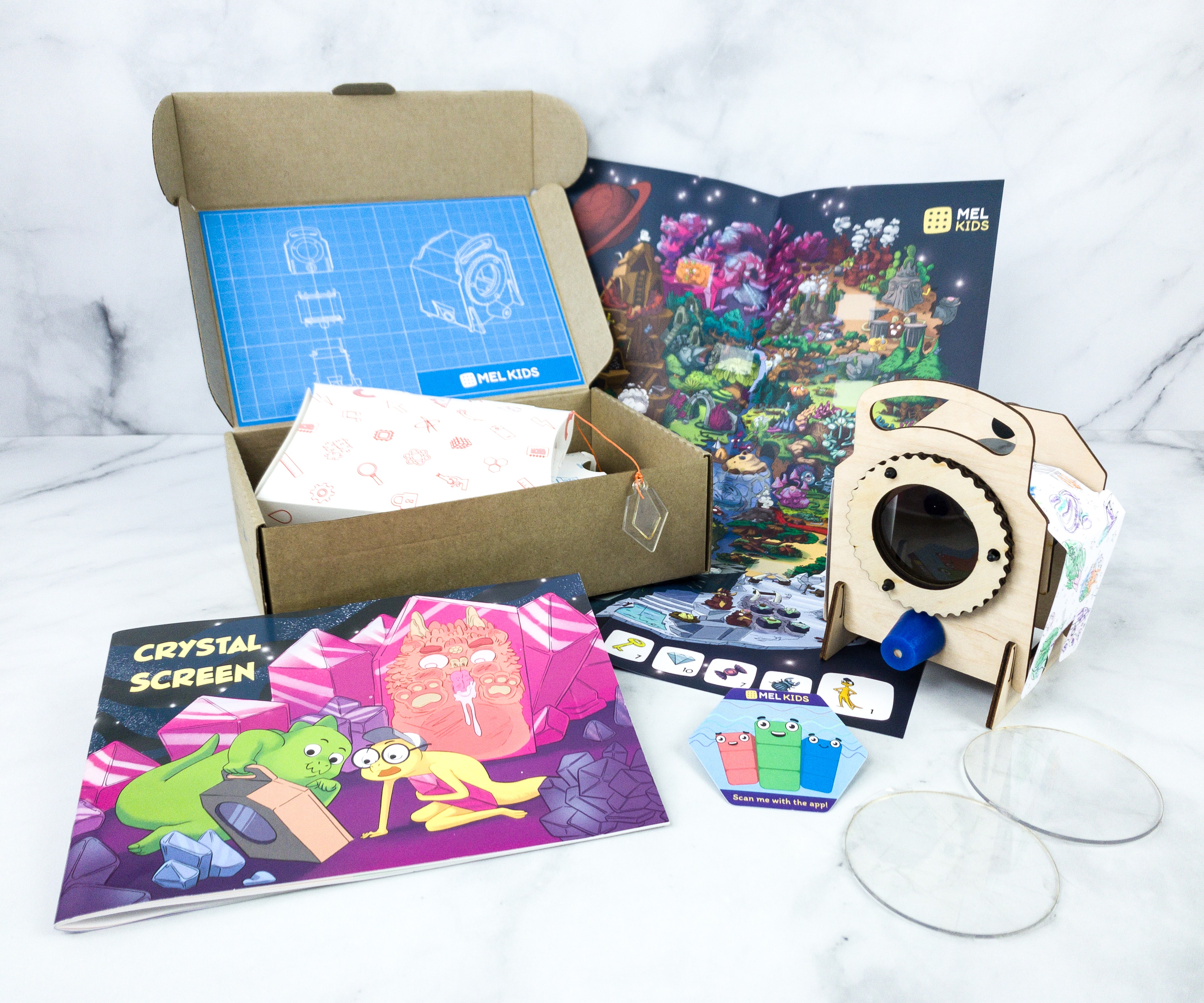 MEL Science Kids has a deal that's only good for TONIGHT!
Get your first box FREE! Just pay $15 express shipping! No coupon or promo code needed – use this link to grab the deal!
Check out our reviews of Mel Kids to find out more about the experiments we've done! The first box we received is CRYSTAL SCREEN – and it was so much fun! We've reviewed multiple other boxes – both our 6 year old and our 9 year old love this fun and engaging science subscription!
MEL Science Kids is designed for kids 5 to 10 years old! This kids STEM subscription is $34.90 per month + FREE shipping, and will include a supplementary AR lesson!
Science through storytelling!

Embark on a series of adventures with the adorable Zac and Newt — courageous explorers of a faraway planet!

What's inside

10+ exciting projects in one subscription! Each monthly kit contains a science-themed project and a compelling visual explanation of the underlying scientific principles.
Here are some MEL Science Kids projects:
Crystal Screen
With the "Crystal Screen" set, kids will:
assemble a model of a real LCD screen
observe how light changes when passing through a transparent object
create an image visible only through their screen
Kids will learn:
the nature of light
what a polarizer is and how it works
where polarizers are used in everyday life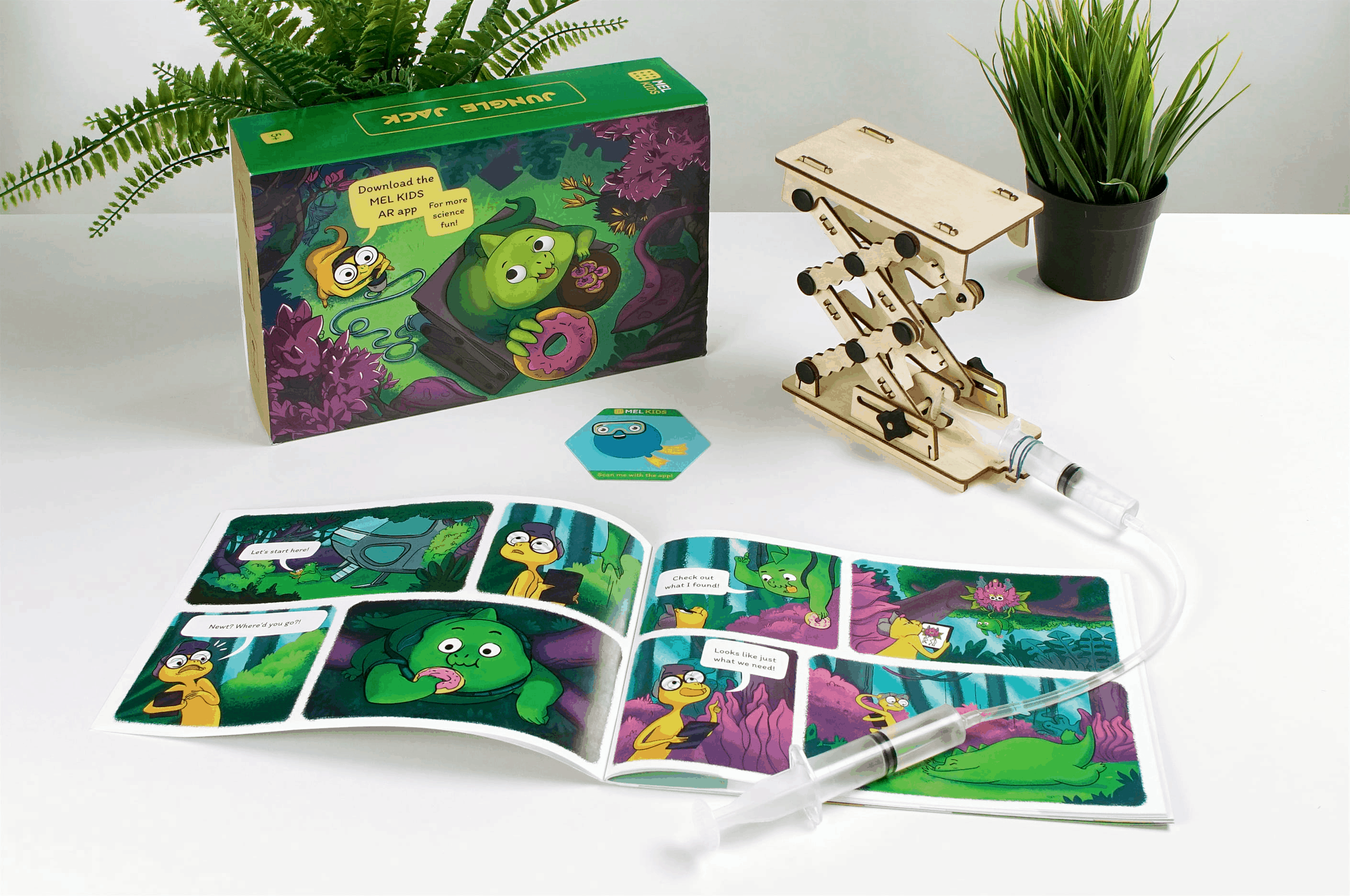 Jungle Jack 
With the "Jungle Jack" set, kids will:
assemble a model of a real jack lift
explore how a scissors mechanism works
build a simple hydraulics system
Kids will learn:
states of matter
how a hydraulics system works
where hydraulics systems are used in everyday life
Cave Sound
With the "Cave Sound" set, kids will:
assemble a model of a real music box
explore the nature of sound
compose their own melodies
Kids will learn:
how sound is created
unexpected uses of sound
the difference between "loud" and "quiet," "high-pitched" and "low-pitched"