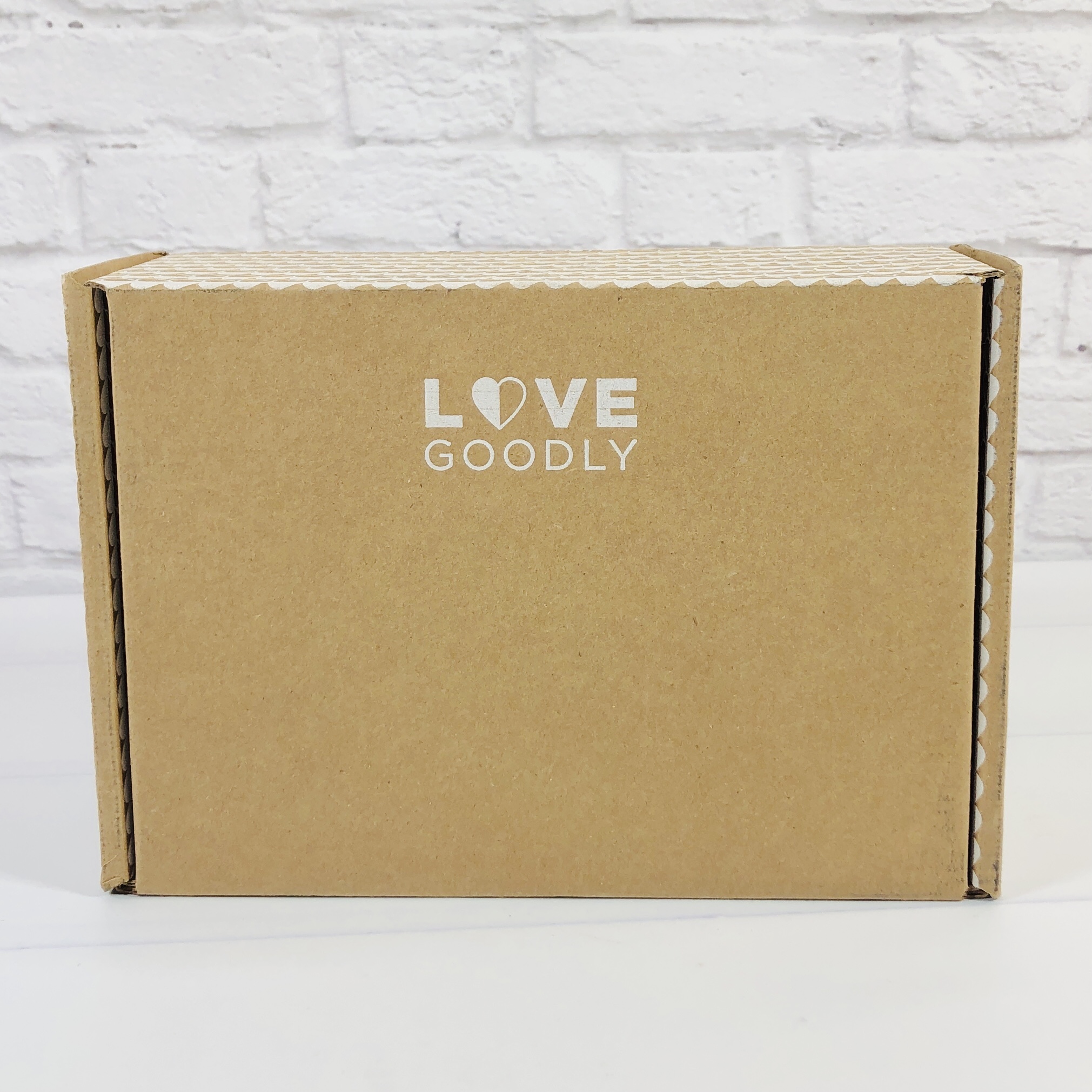 LOVE GOODLY is a bimonthly subscription box that sends vegan, nontoxic, and cruelty-free beauty, skincare, and lifestyle products. There are two levels to choose from: The Essential Box ($34.95) has 4-5 items with a value of $75+; The VIP Box ($48.95) has those same items plus one extra, for a total value of $105+.
This is a review of the VIP Box. All of the items are the same as the Essential box, with the addition of an eyeshadow palette.
Our box primarily focuses on a mix of beauty and skincare products, but there is a chance of a lifestyle mix of items such as healthy snack, eco-style accessories, jewelry, wellness items, etc. There may also be some boxes that will focus more on skincare or beauty or even one amazing vegan, nontoxic, and cruelty-free brand!
DEAL: Use this link and coupon code TRYLOVE for 20% off the first box in a subscription (save $6.99 on Essential, $9.79 on VIP!)
You can gift this box as a one-time purchase, gift a subscription, and if you purchase any 3 or more gift boxes or gift bundle receive 20% off with coupon code LOVEHOLIDAY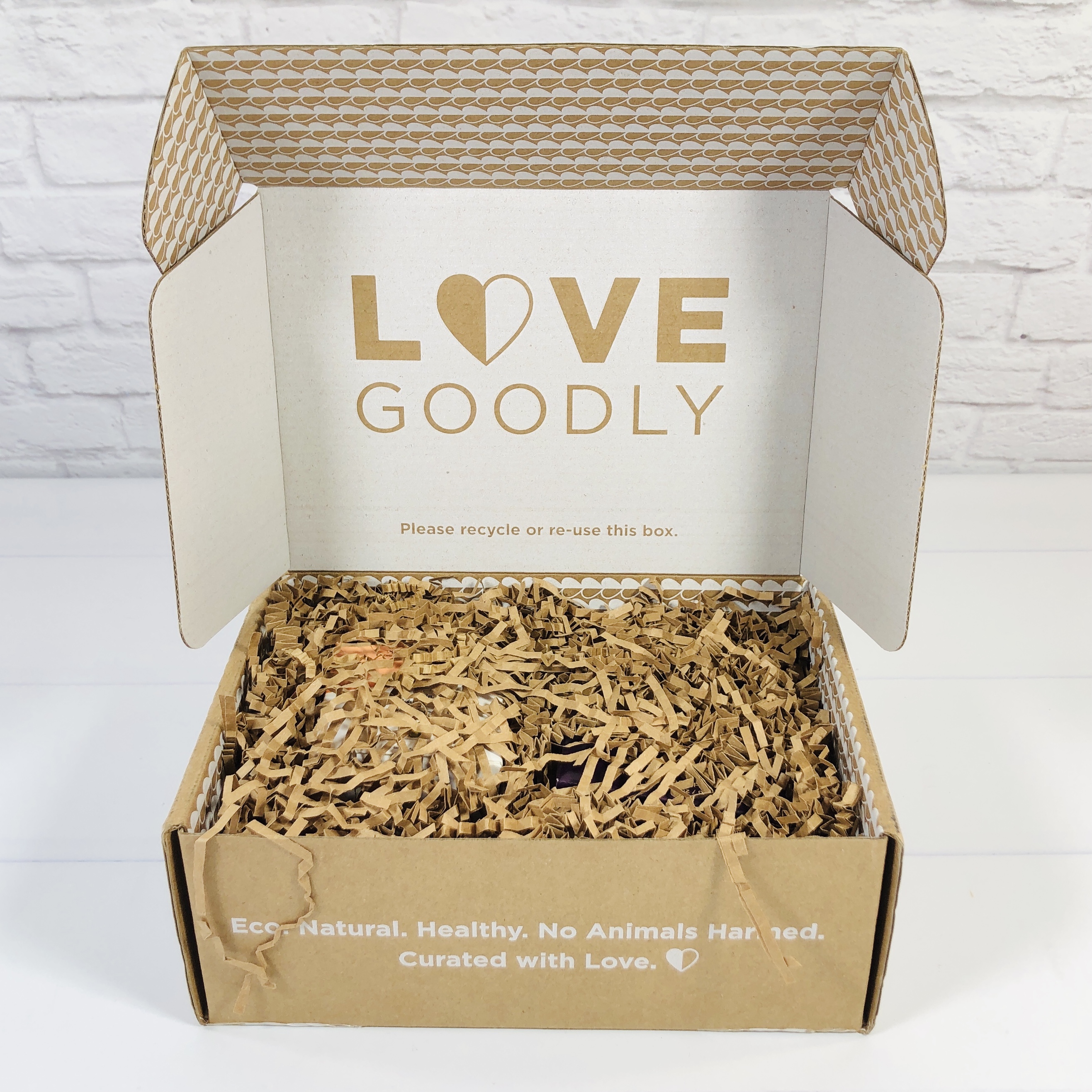 The items were cushioned with shredded paper squiggles.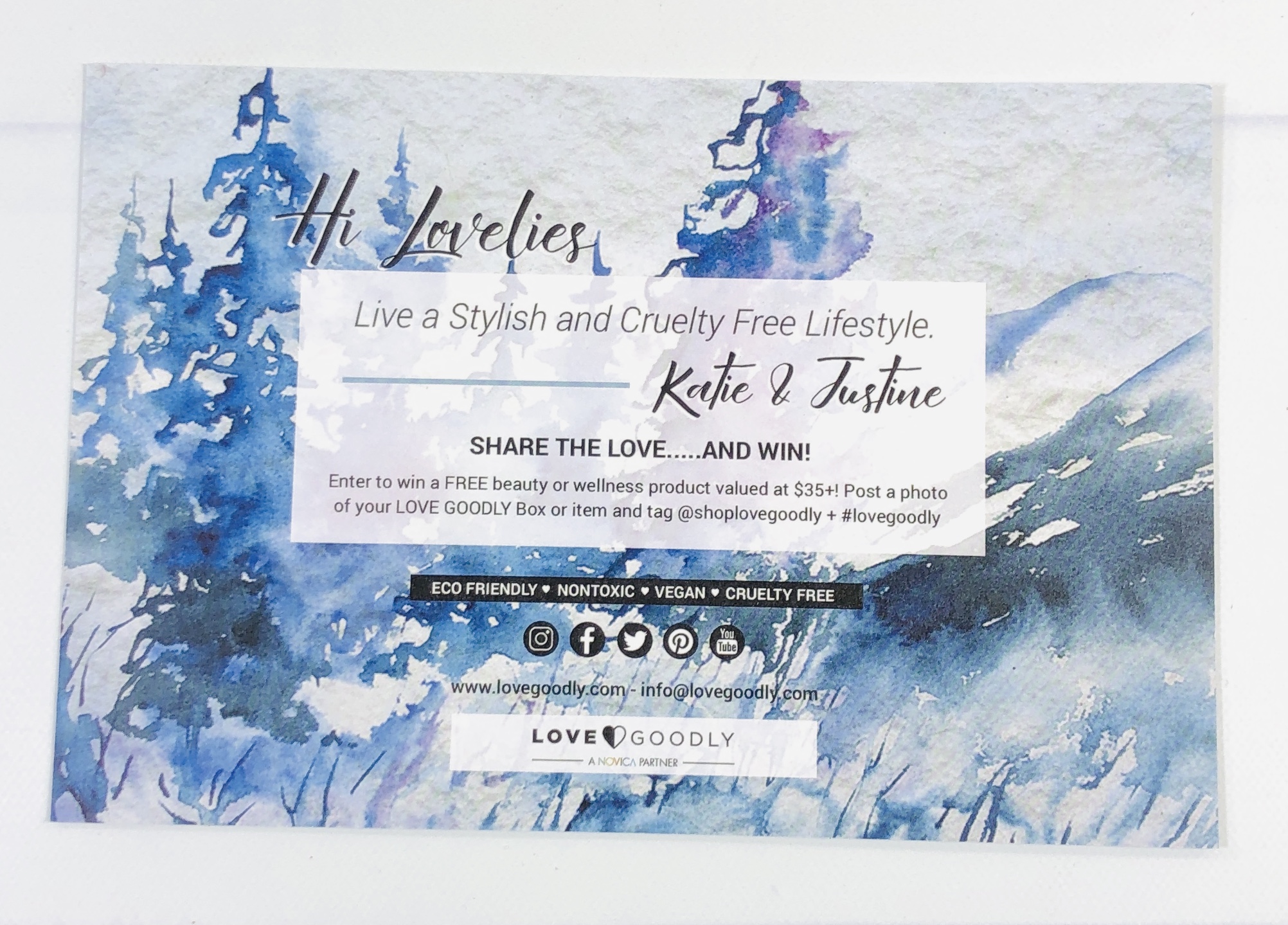 I received two cards. The first card tells me how subscribers can win a free product and lists their social media websites.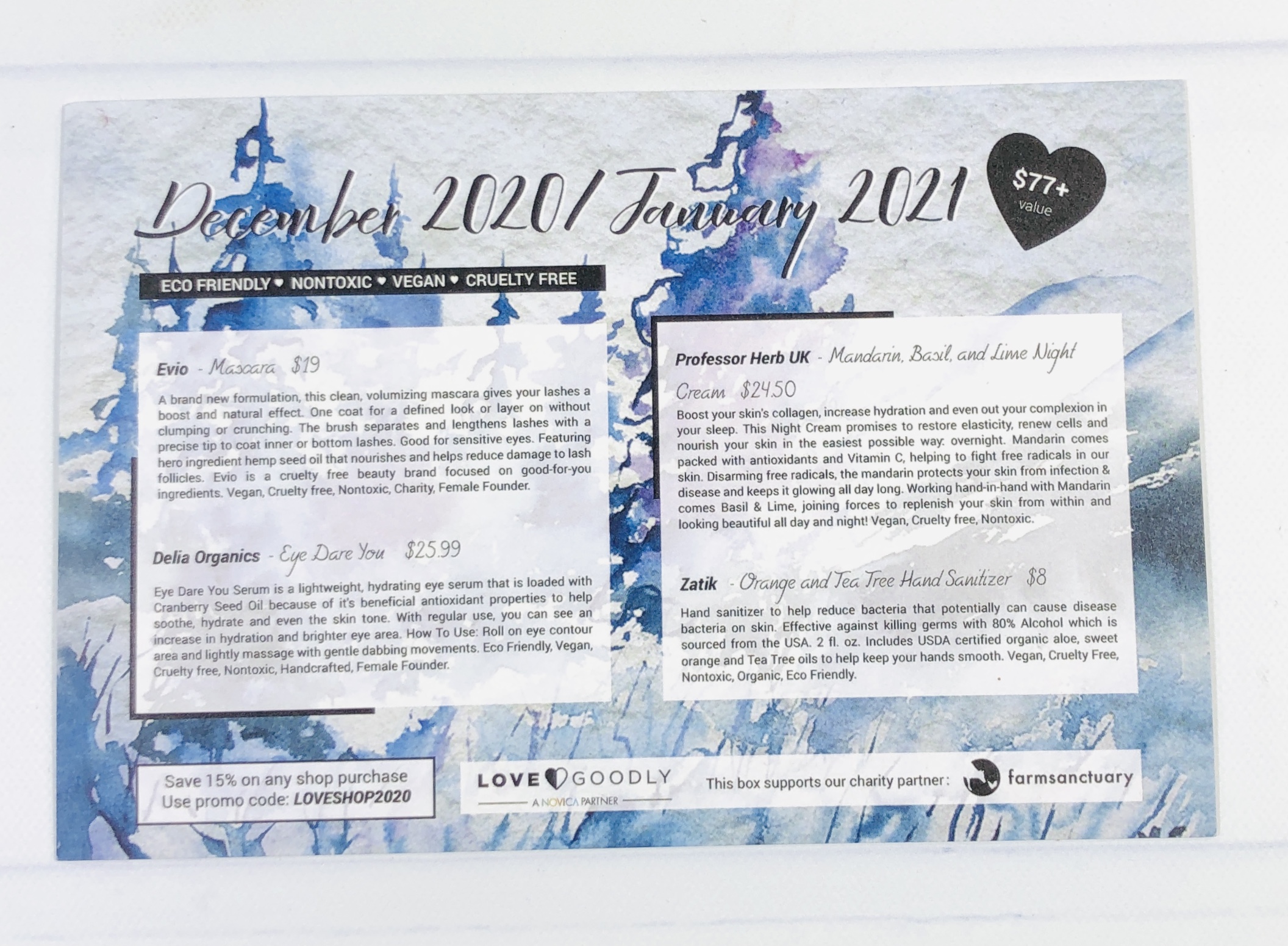 The back listed the items in this shipment along with a description. There's also a discount code for online shop purchases.
VIP members get all of the above plus an extra item, which is shown on the second card.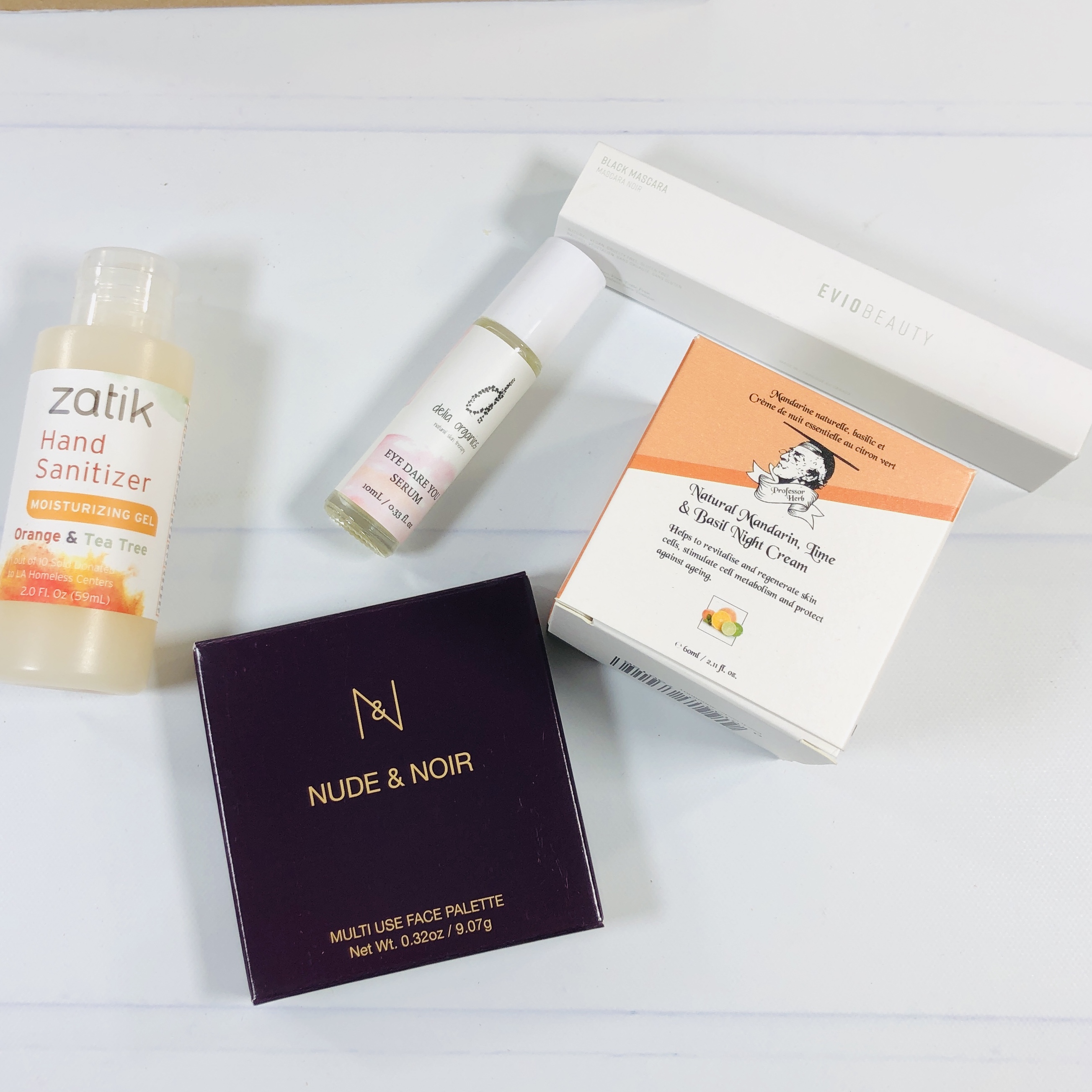 Some of the items came in their original boxes.
This is my first time ever reviewing Love Goodly and I am reviewing the VIP Box!
Everything in my box!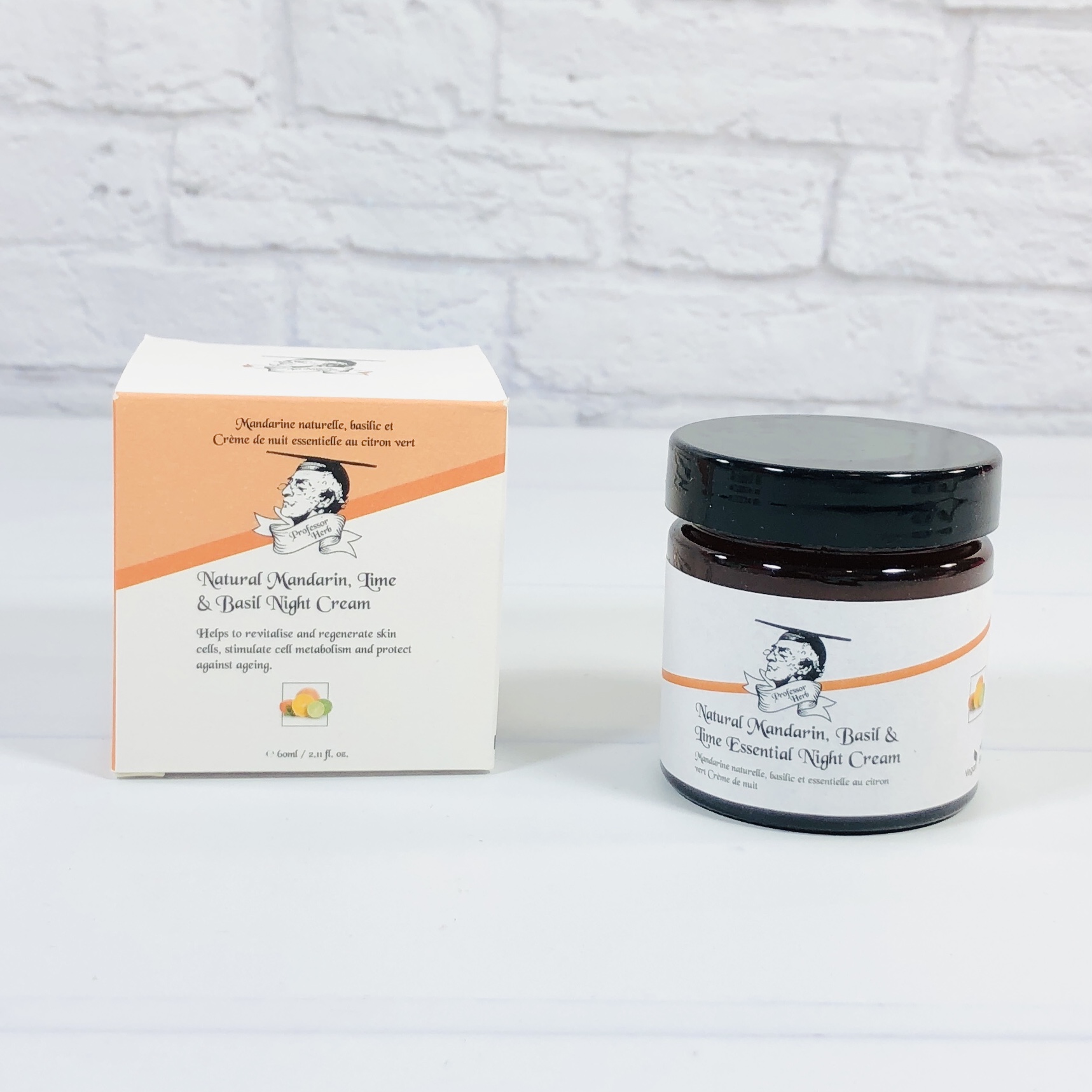 Professor Herb UK – Mandarin, Basil, and Lime Night Cream (£18.99, about $25.34 USD) A night cream starts us off this month! The brand is new to me and made in the UK.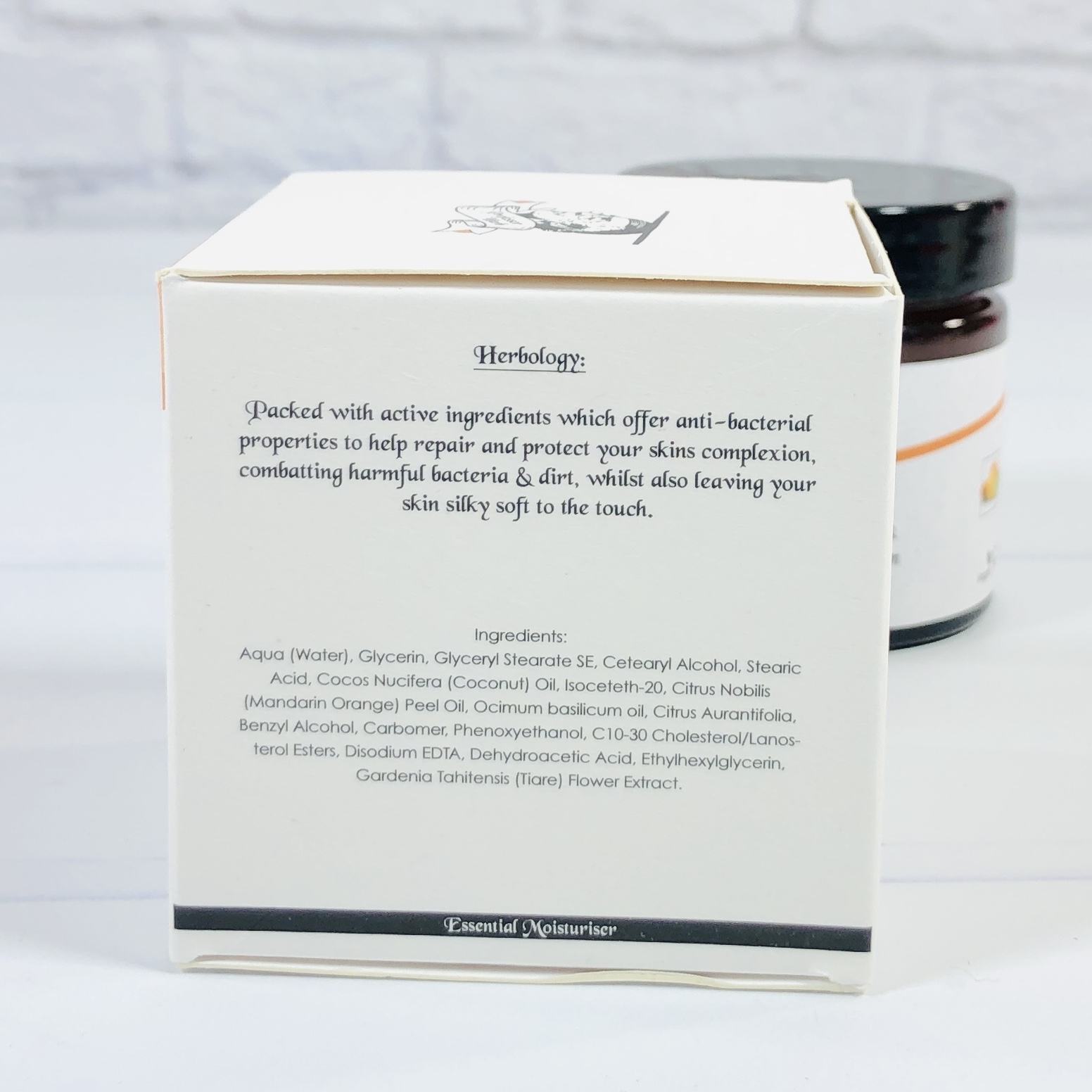 The product is supposed to moisturize the face while fighting off bacteria with ingredients like basil and citrus oils.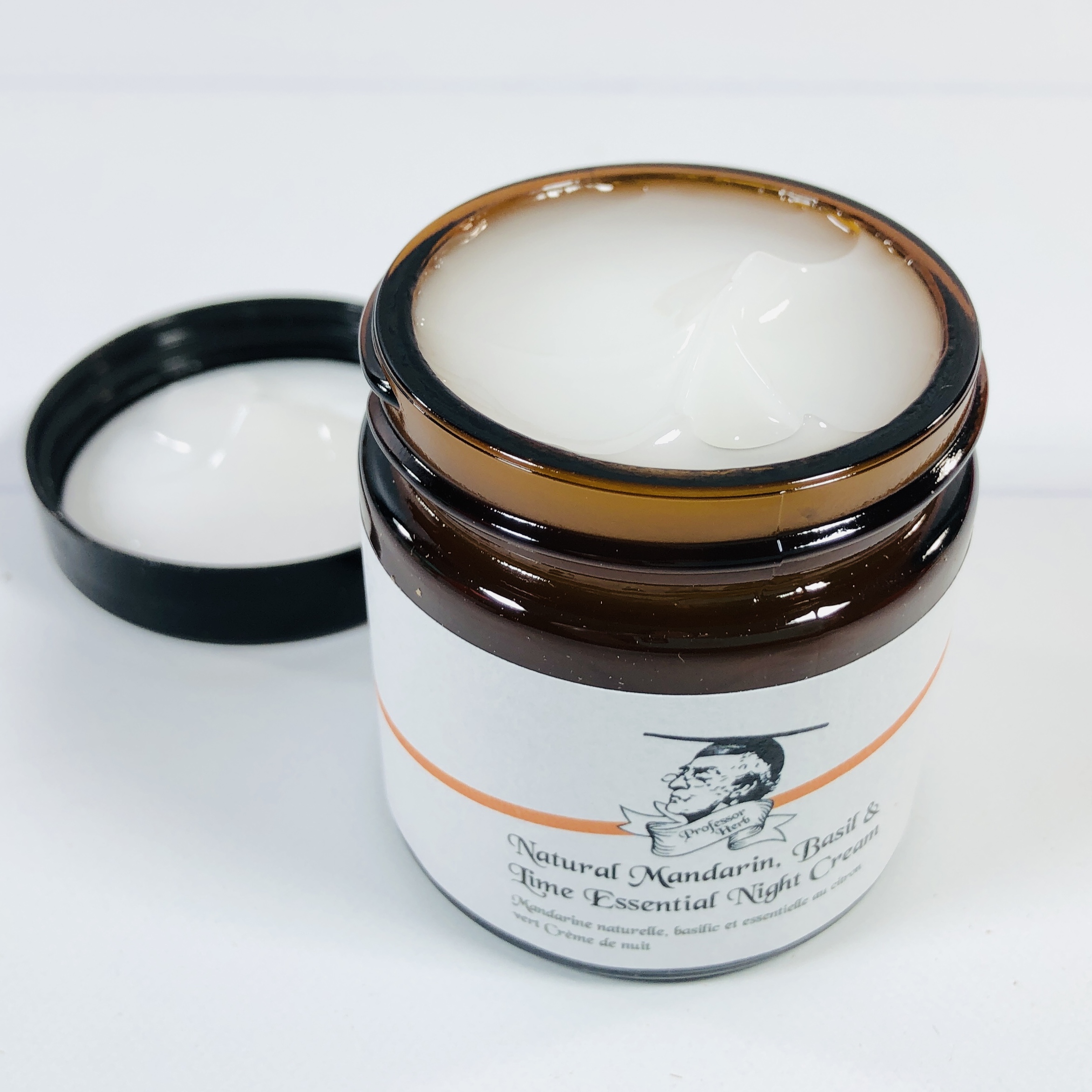 The gel is non-sticky once dry and has a pleasant herbal citrus scent. I think this may be best for acne-prone or oily skin, while drier skin types may need an additional oil or cream over top.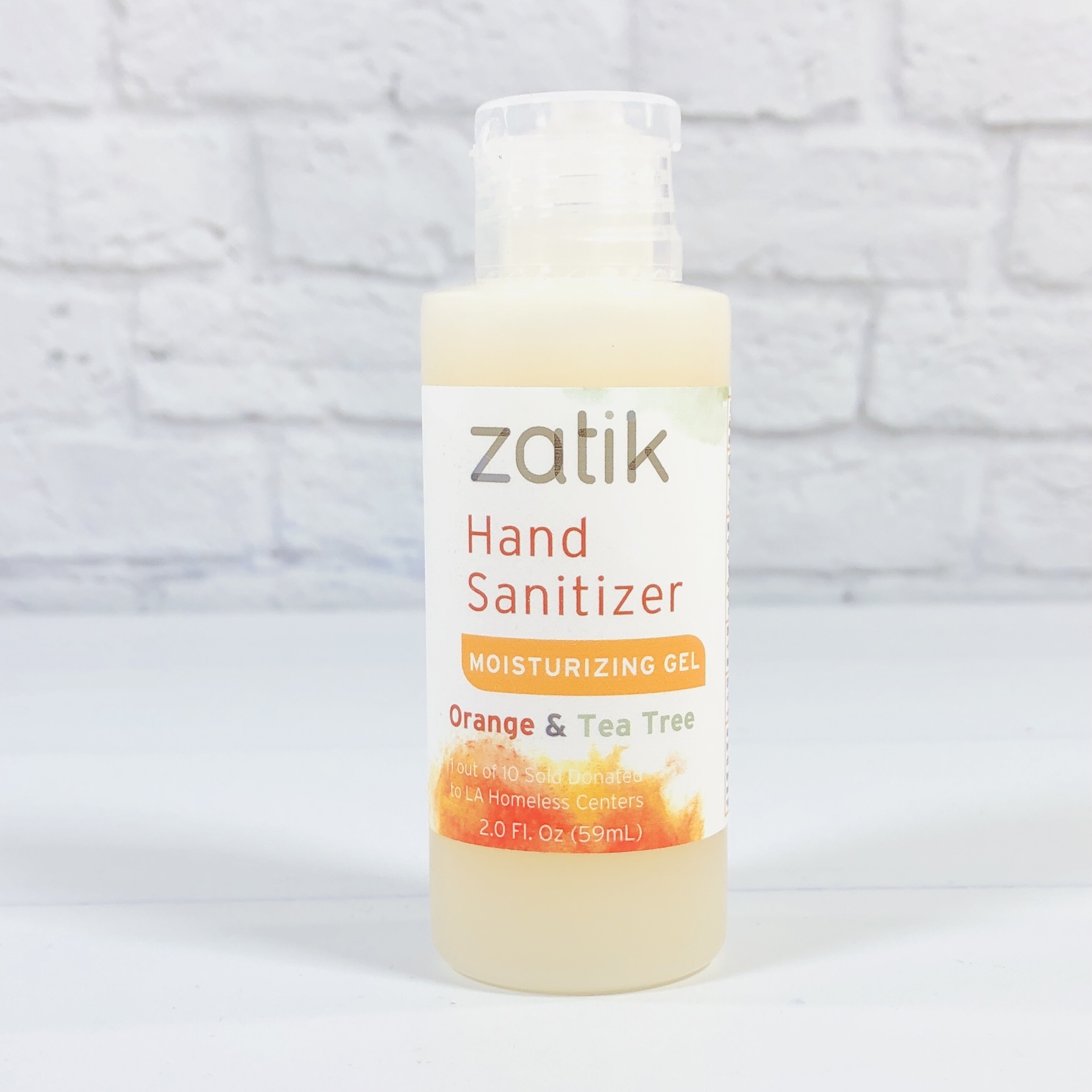 Zatik – Orange & Tea Tree Hand Sanitizer ($8) Hand sanitizer is a must carry not only in our COVID times but even before that. I always have some in my purse and even preschoolers carry it in their backpacks.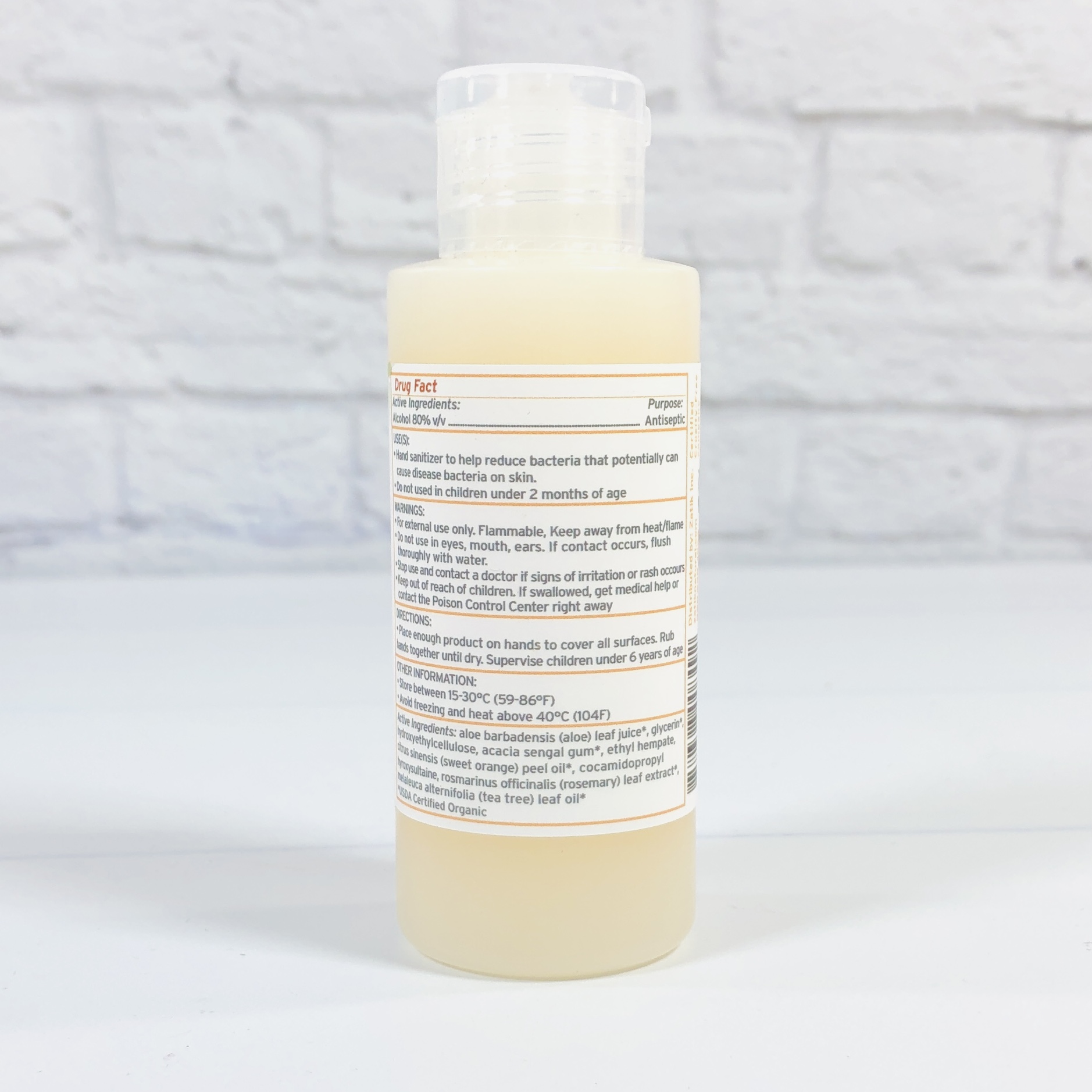 Alcohol is the first ingredient here and it is enough to give me a cough, don't smell your hands until they dry! It comes out as a gel and feels tacky at first but by the time it dries, hands just feel clean and have a lovely natural orange scent.
Delia Organics – Eye Dare You Eye Serum ($25.99) A roll on eye serum makes application super easy!
The ingredients are all natural oils from cranberry seeds, sweet almonds, jojoba, and avocado. The cranberry seed oil has antioxidants and this oil is supposed to brighten the area in the long run.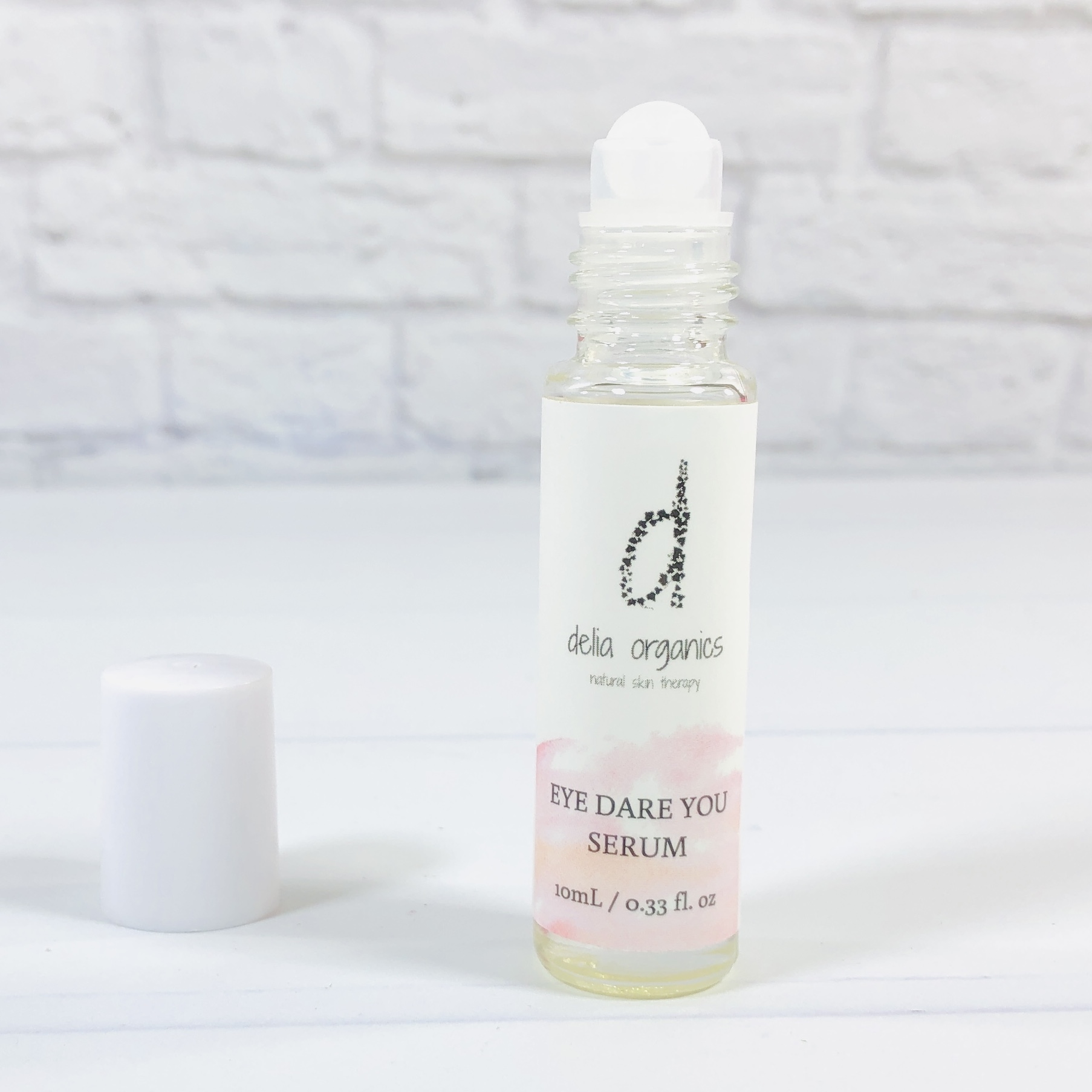 Roll it around and under the eye and gently pat in with your finger. It doesn't have any scent really, and that's a good thing! It felt very emollient and left the area feeling hydrated
EVIO – Clean Mascara ($19) I love trying clean beauty brands and this is a fairly new-to-me brand!
The mascara has hemp oil and glycerin and is meant to volumize the lashes without being clumpy or crunchy.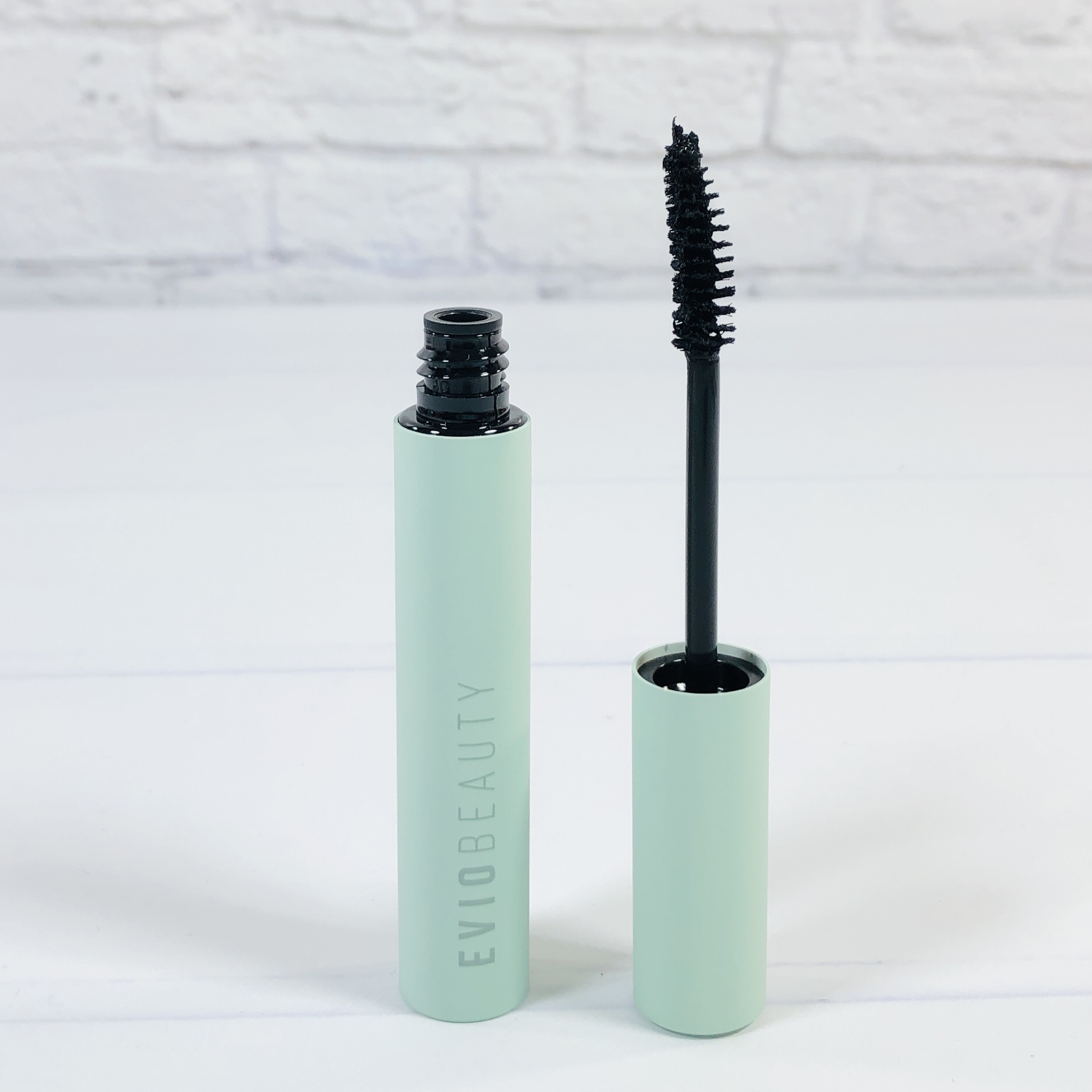 The formula is drier than some I've tried but it didn't clump! I definitely noticed some volumizing but no one will ever think I'm wearing falsies. I liked it, and there was no smearing or raccoon eyes either.
NOTE: The next item is in the VIP Box only!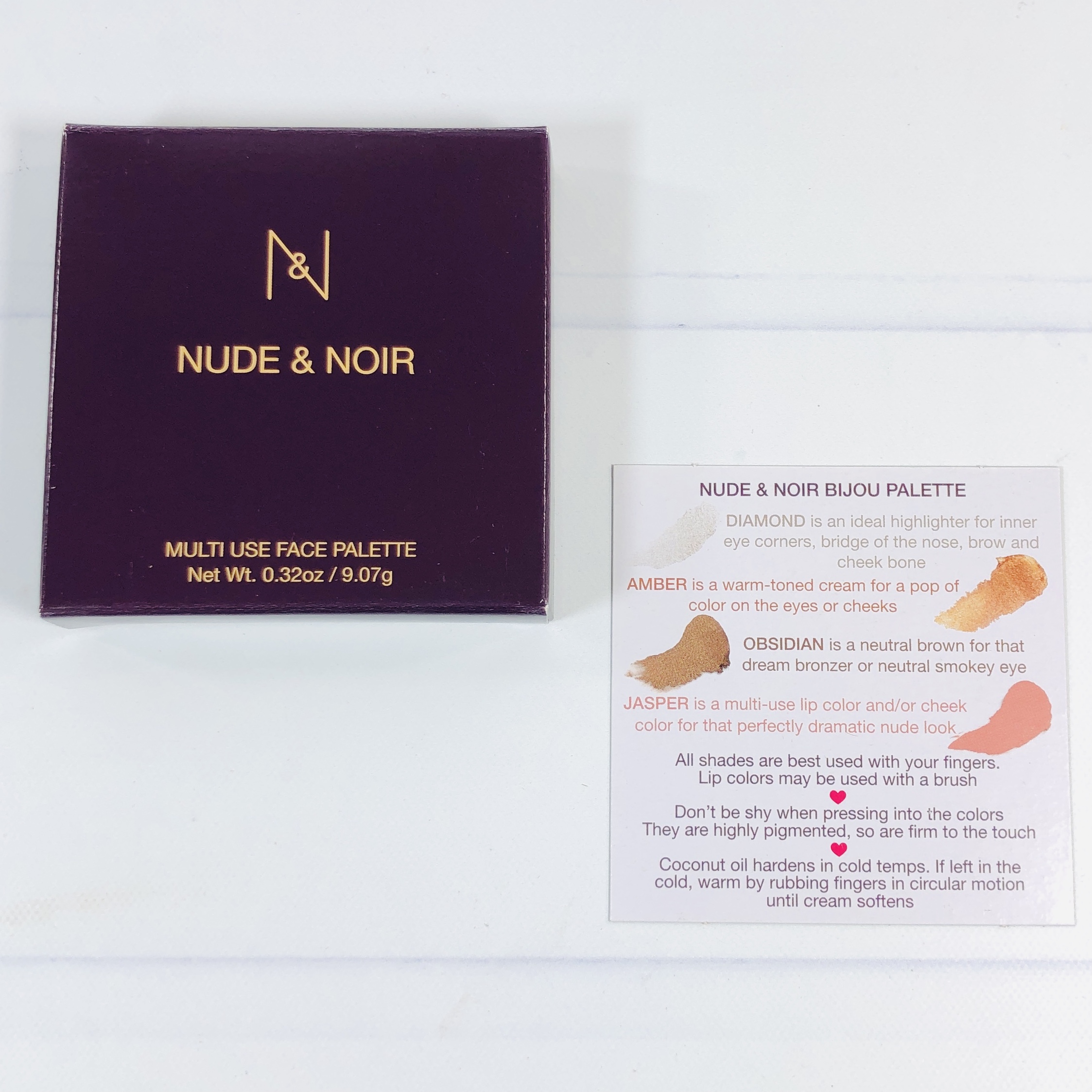 Nude & Noir Bijou Palette ($36) This brand IS new-to-me and it's a multi-use palette! It came with a card that tells us where each color can be worn and also reminds us that it's got a base of coconut oil and the warmth from fingers helps soften it for use.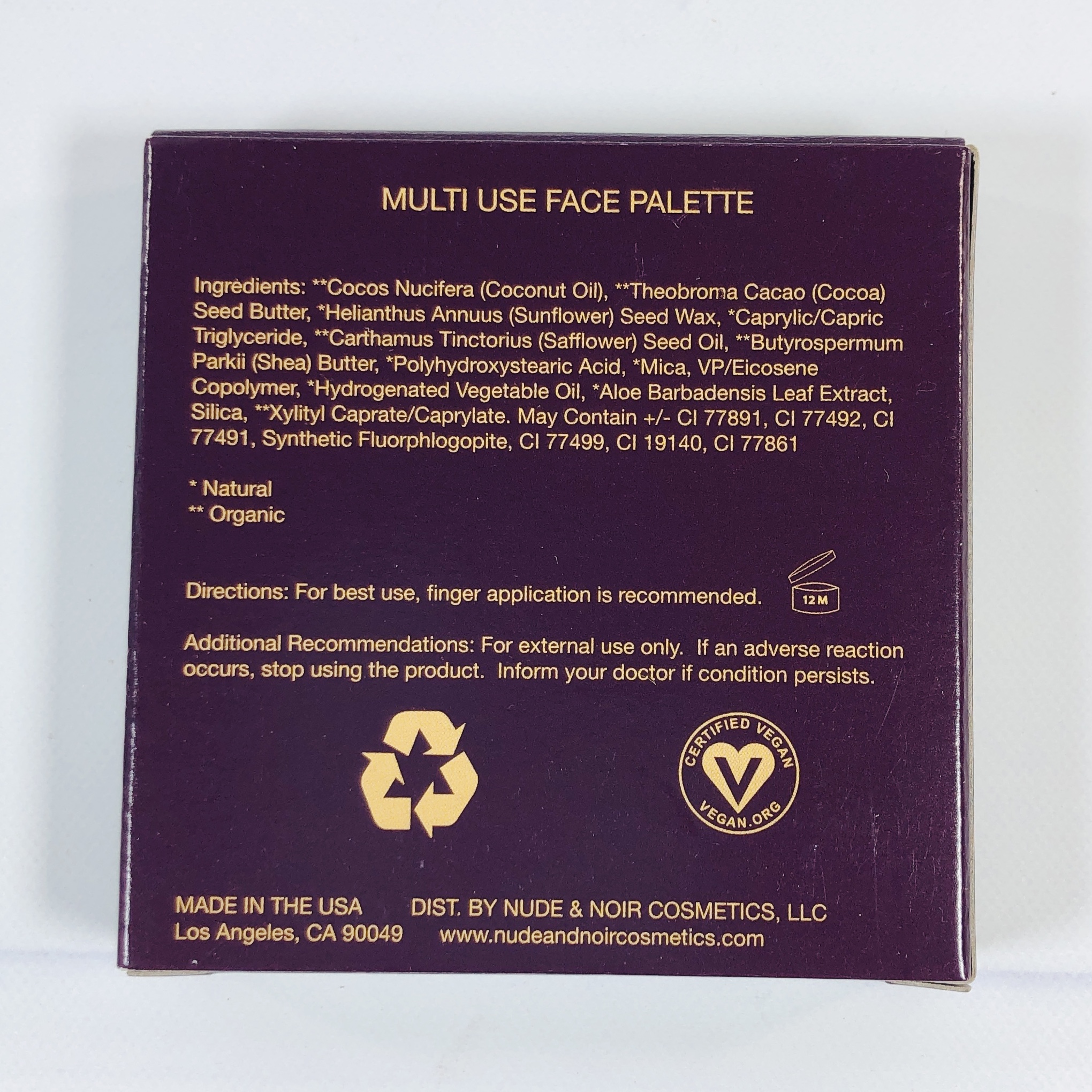 Here's the other ingredients, which include shea and cocoa butters.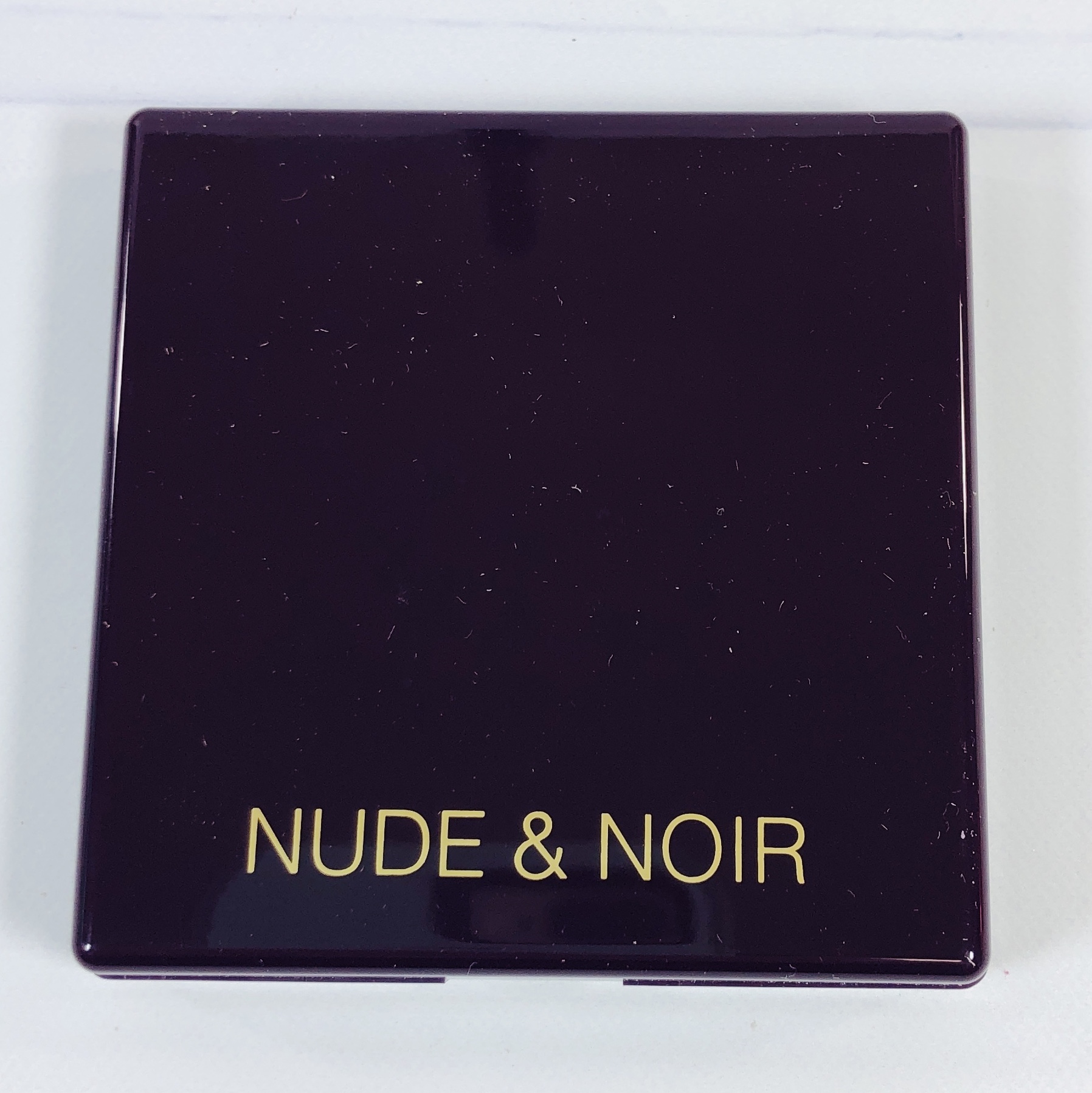 The palette case is burgundy.
The shades are on the warm side and this is perfect for that no-makeup look.
The top left (Diamond) is highlighter; top right (Amber) can be used on the eyes or cheeks; bottom left (Obsidian) can be used as bronzer or shadow; and bottom right (Jasper) is for cheeks and lips. I am loving this palette! The highlighter looks great on my nose, I blended Amber and Jasper for my lips, used Amber and Obsidian for my eyes. I just needed liner and mascara and that was a complete look. Super easy and I liked the results.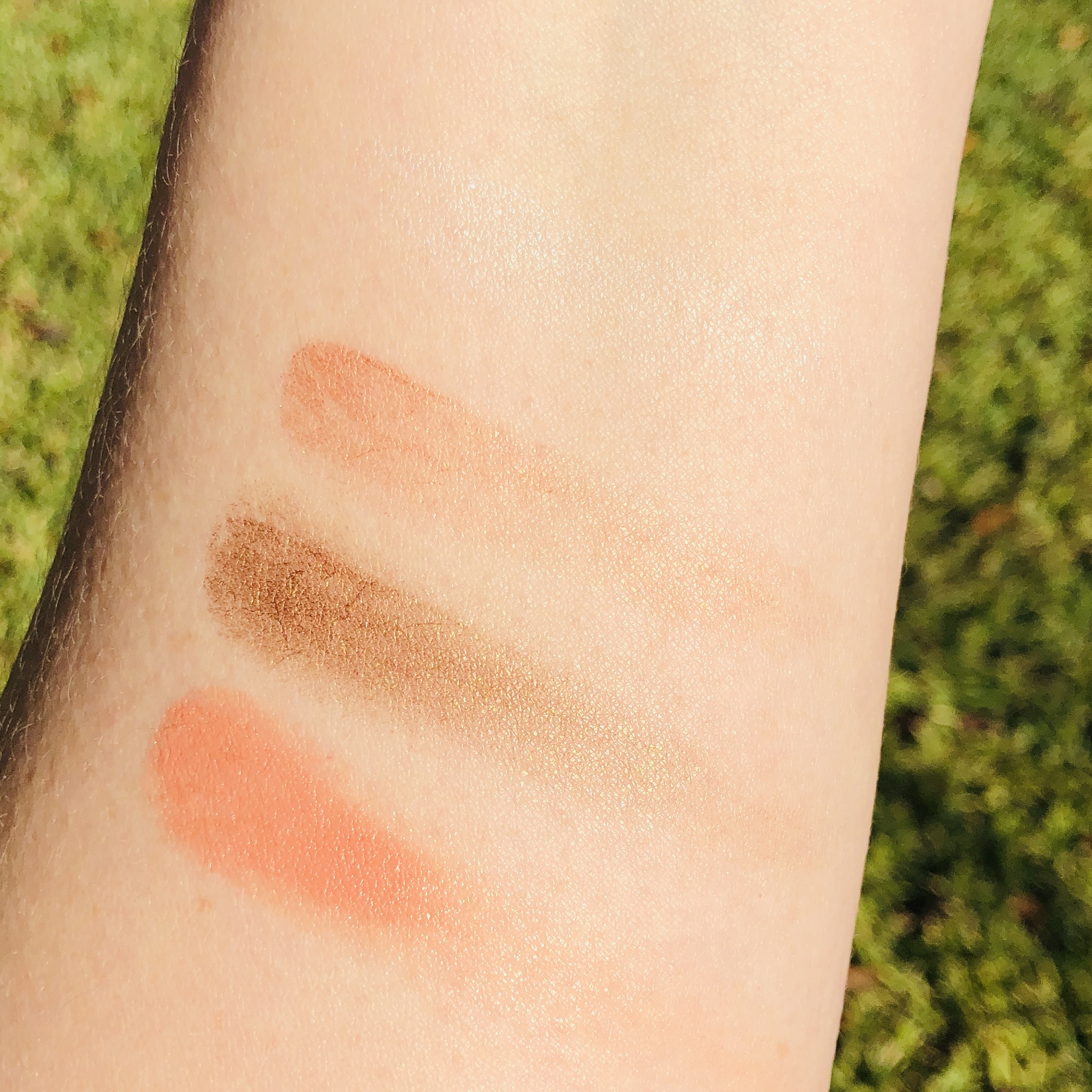 Here are the products swatched on my arm. From top: Diamond, Amber, Obsidian, and Jasper.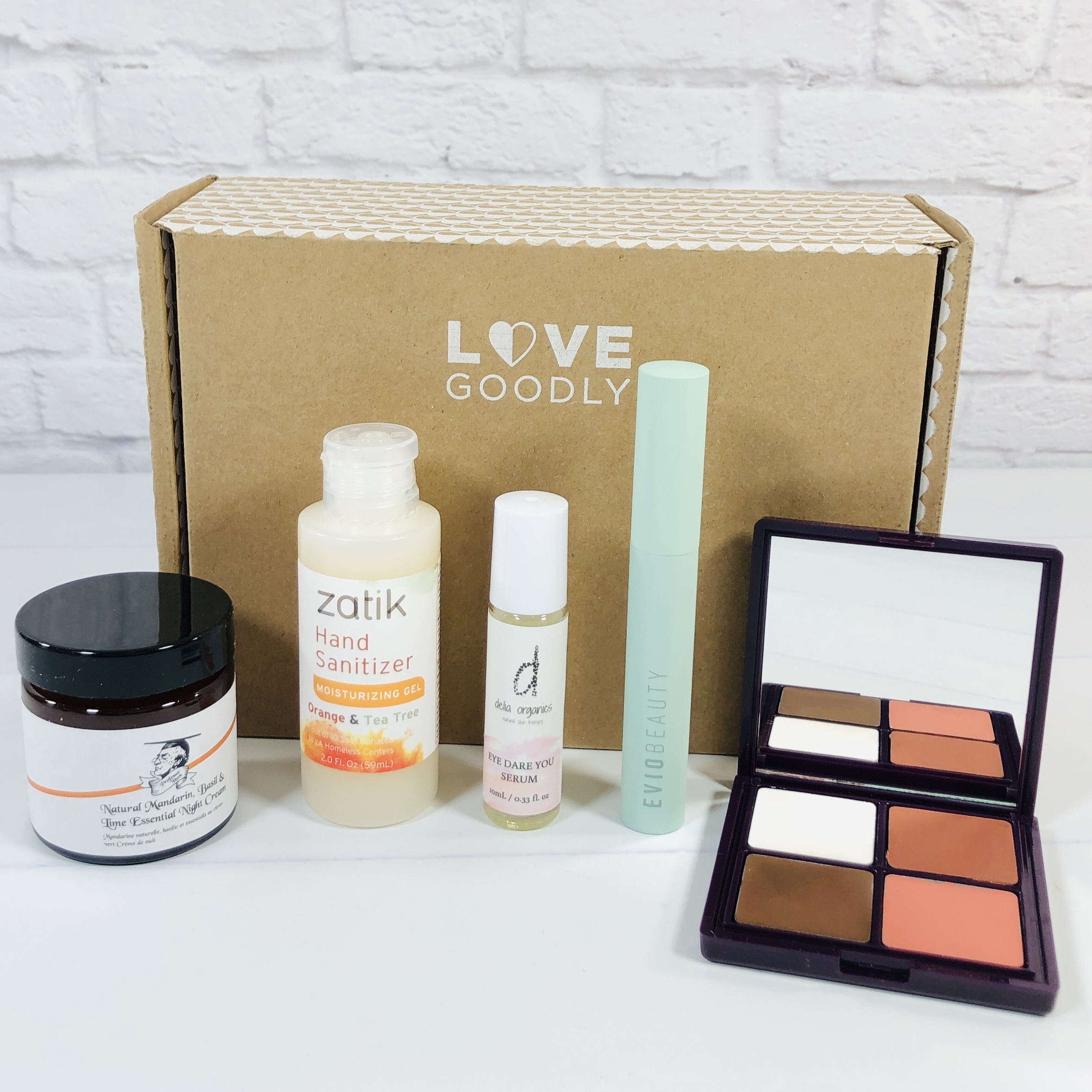 I was thrilled with my first Love Goodly box! I am loving the two makeup items so far! The palette's colors work well for me and the mascara helped my lashes look longer. We go through a lot of hand sanitizer so it was fun to get one that smells fresh and clean. The face moisturizer also smells good and the eye oil is just what my peepers need and I appreciate that it is fragrance-free. The value for the Essential Box is around $78.33 and the value for the VIP Box is $114.33!
What do you think of the Love Goodly box?