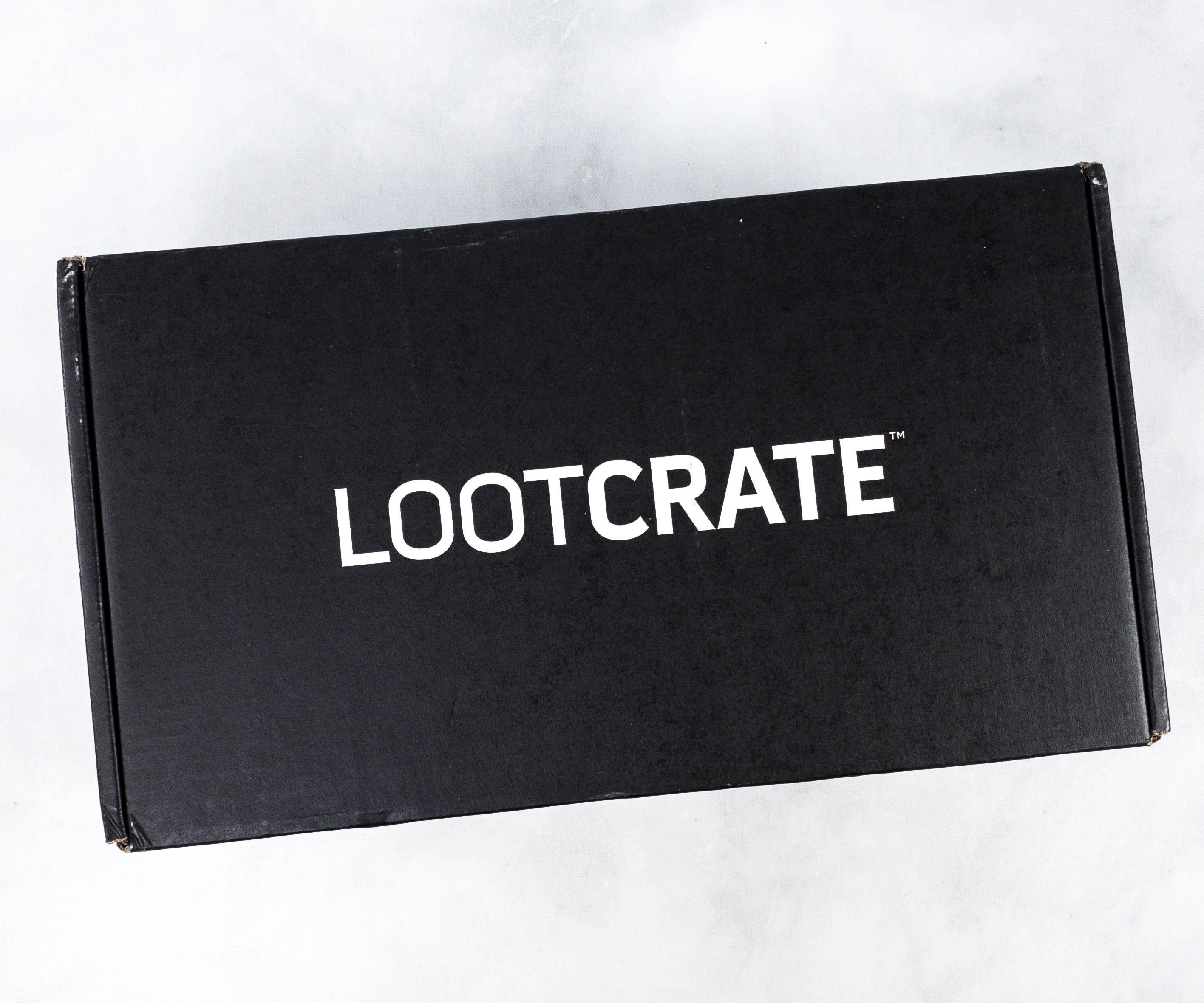 Loot Crate is the original nerd subscription box for geeks & gamers. Every month you'll get awesome, mostly exclusive geeky pop culture items curated around a theme for $21.99 per month, shipped.
DEAL: Save 15% on any subscription plan when you use this link and coupon code HELLOSUBSCRIPTION15.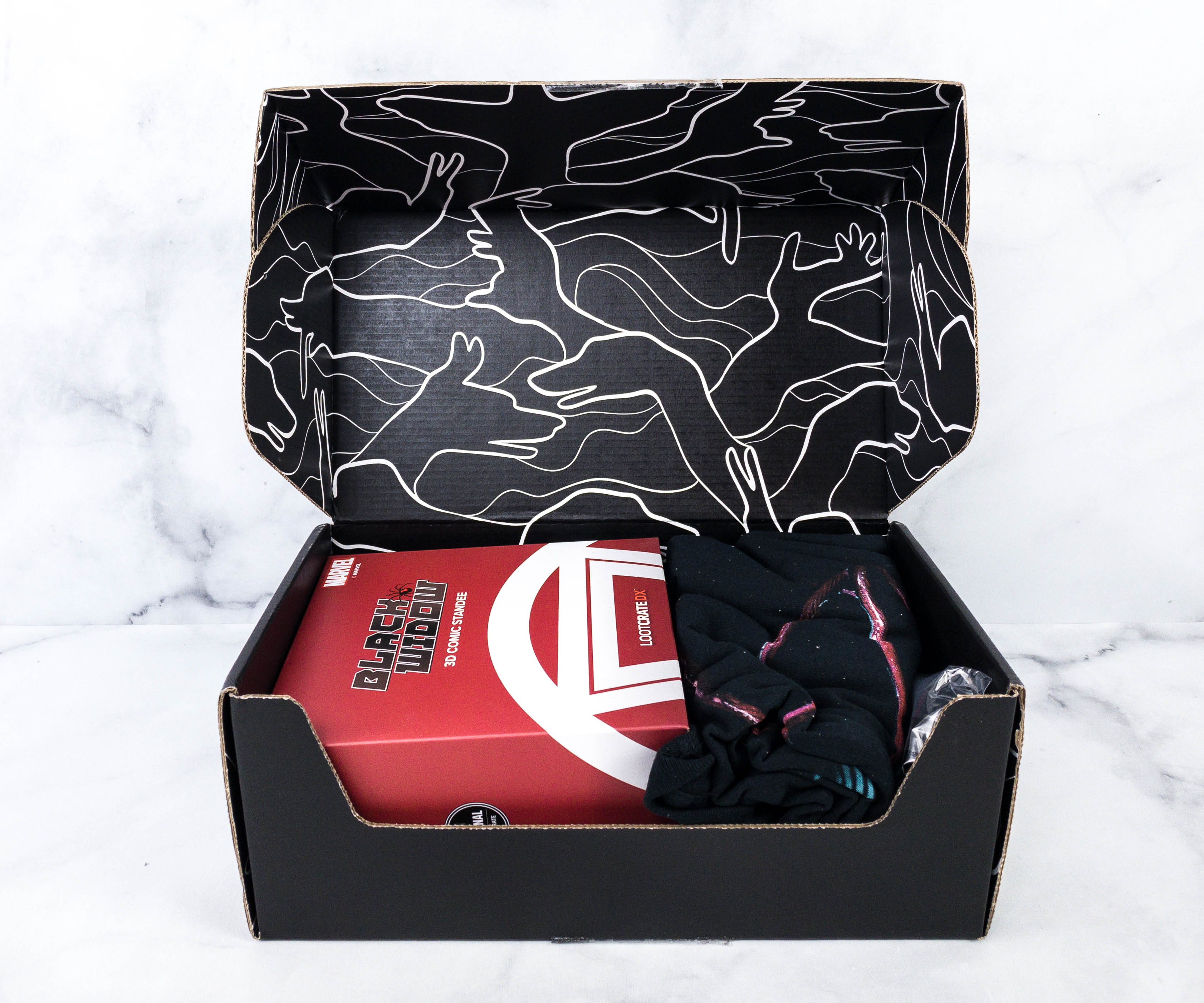 The items came in a black box with Loot Crate branding.
Some of the items came in their original packaging.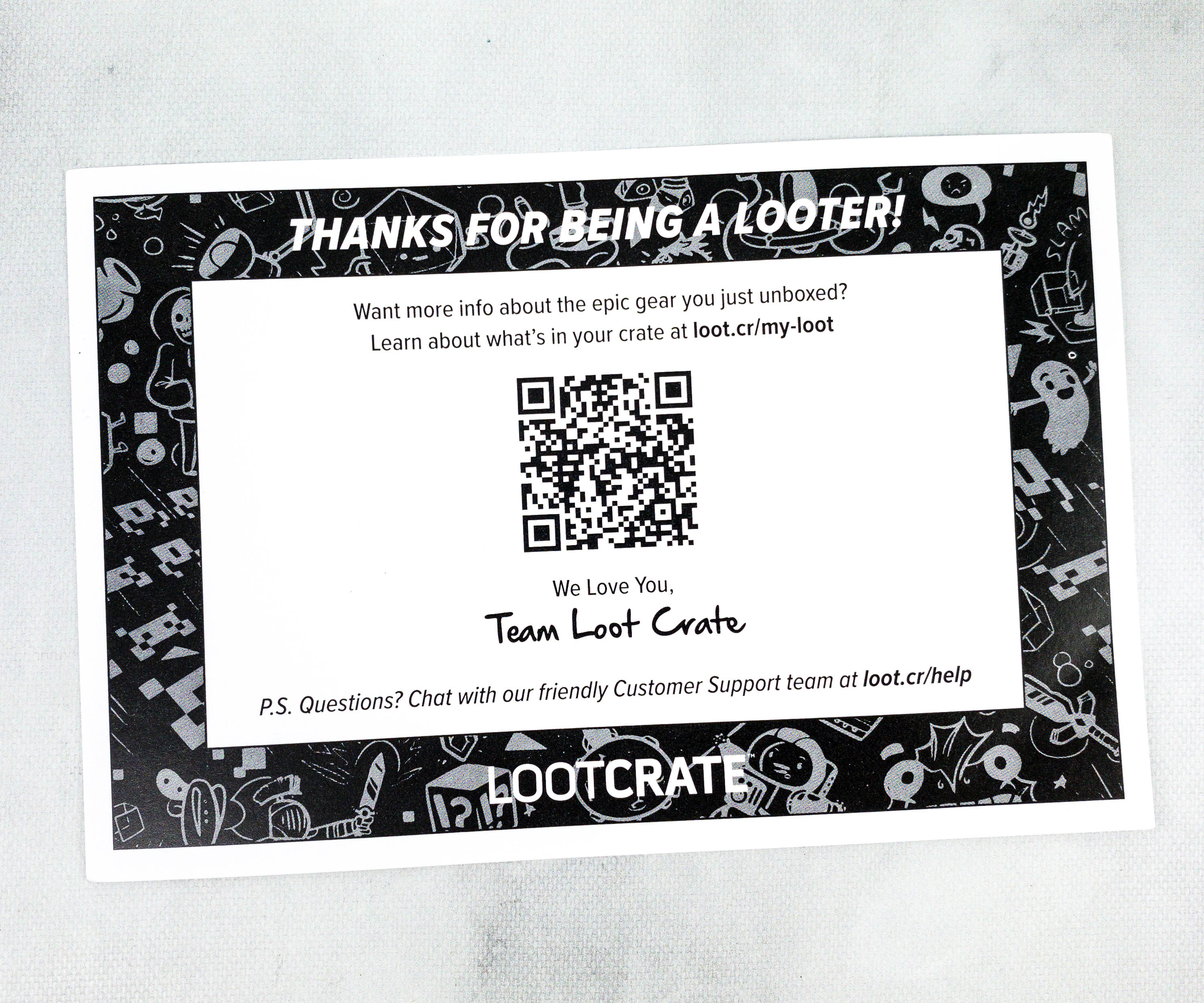 There's an included card that has a QR code in it that will take you to the box's virtual insert. The theme for this month is SHADOWS.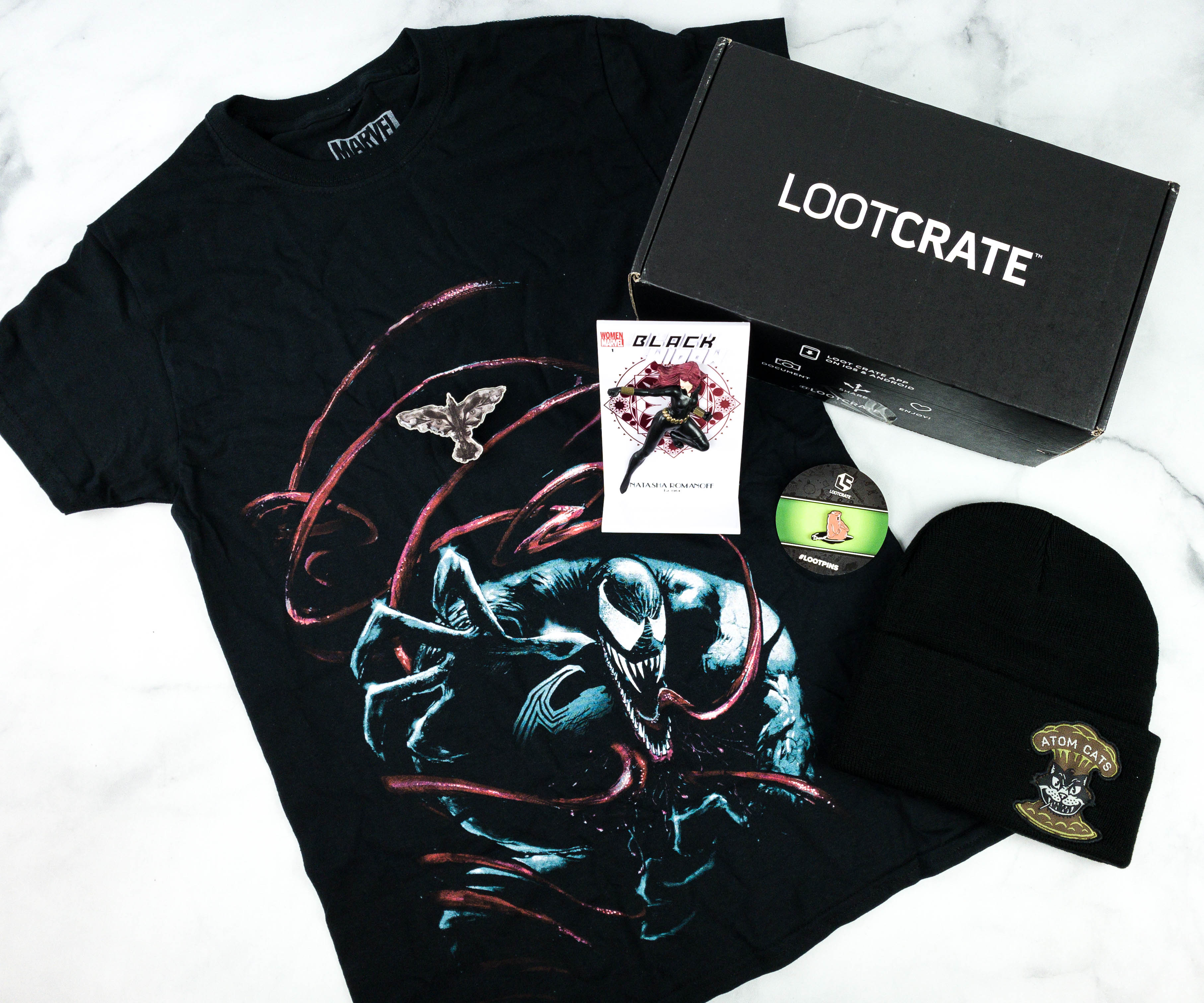 Everything inside my October 2020 Loot Crate!
Shadows Pin. This month's featured pin features a mole with a scared look on its face!
The details of this pin are nice. It also has a cute character illustration and the expression is funny!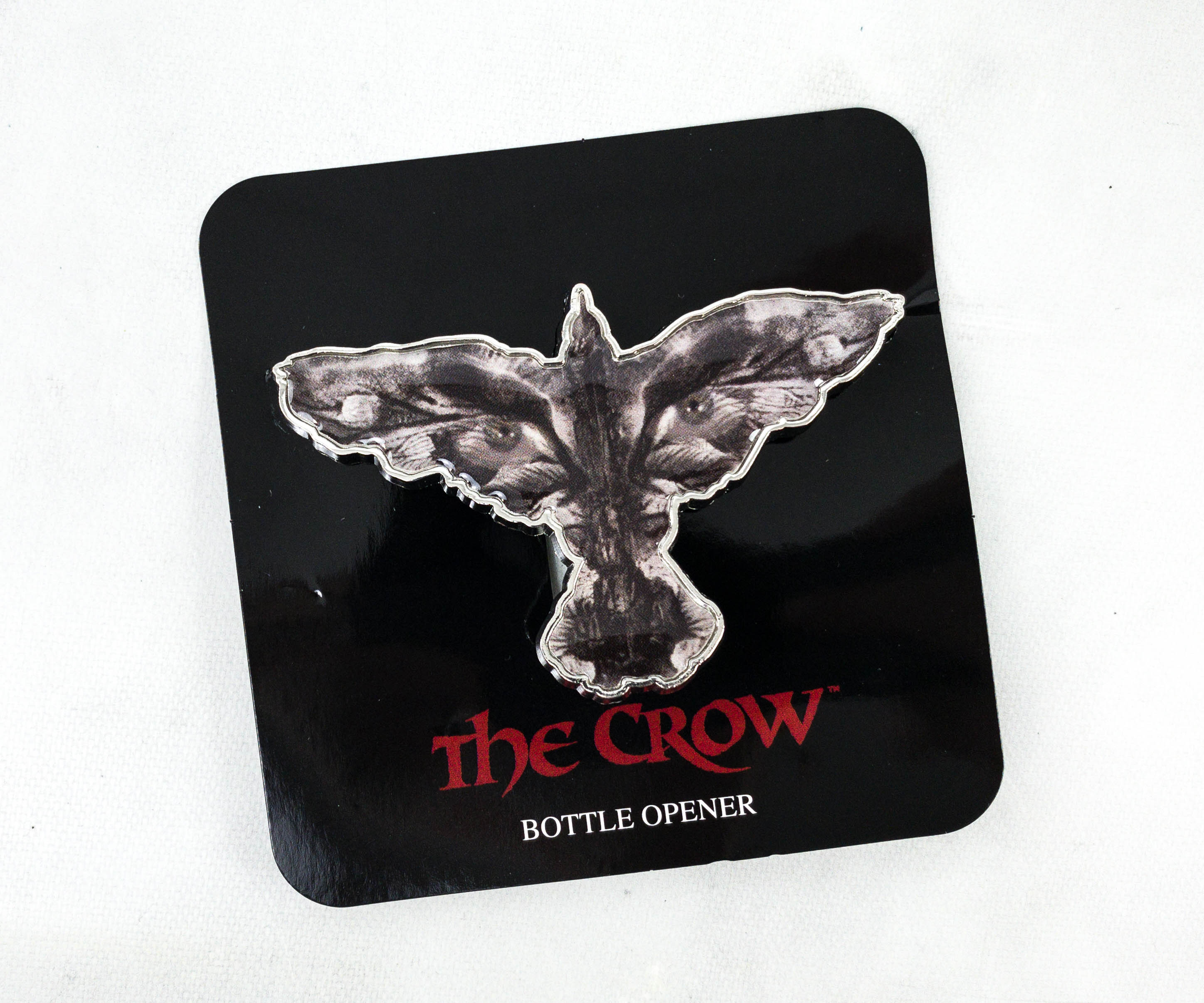 The Crow Bottle Opener. This bottle opener's design is inspired by the 1994 film The Crow.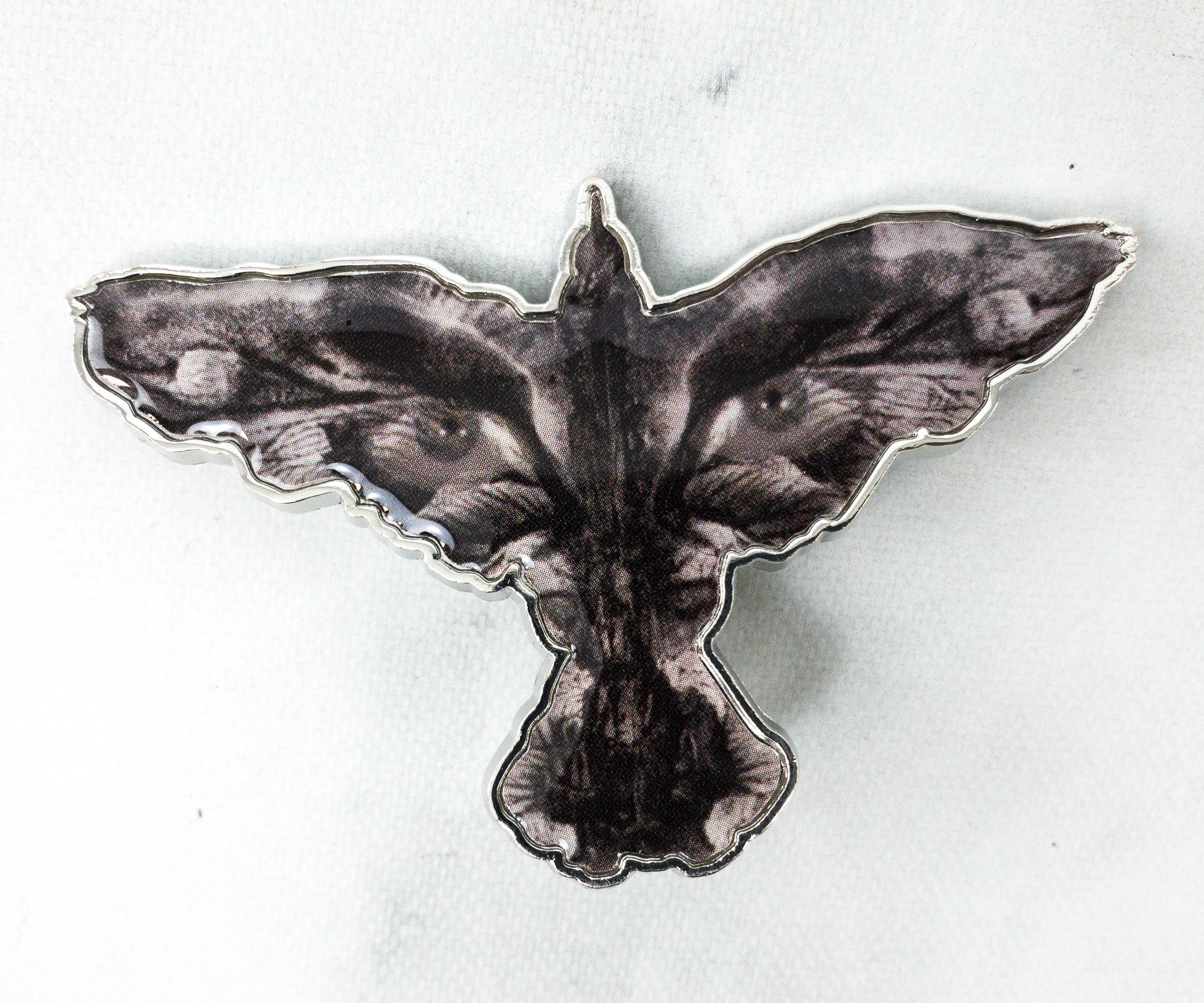 The shape resembles a flying crow. The eyes on its wings look like Brandon Lee's, the actor who appeared in the film.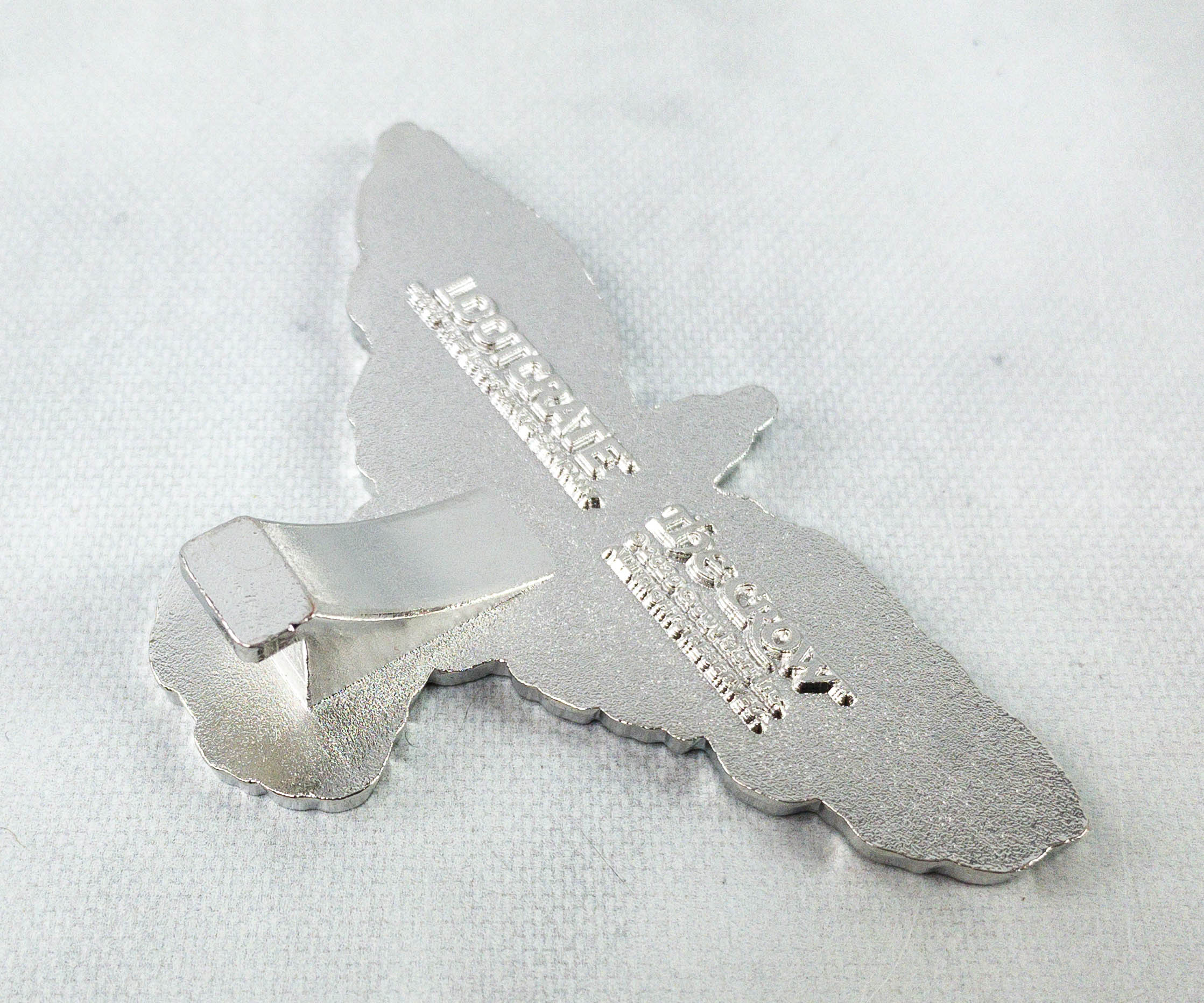 I can use the back part to open the bottles while showing off its beautiful design.
Fallout Beanie. This beanie has a logo of the Atom Cats faction, which includes a head of a black cat and an image of an explosion at the back. This wearable is perfect to wear in winter!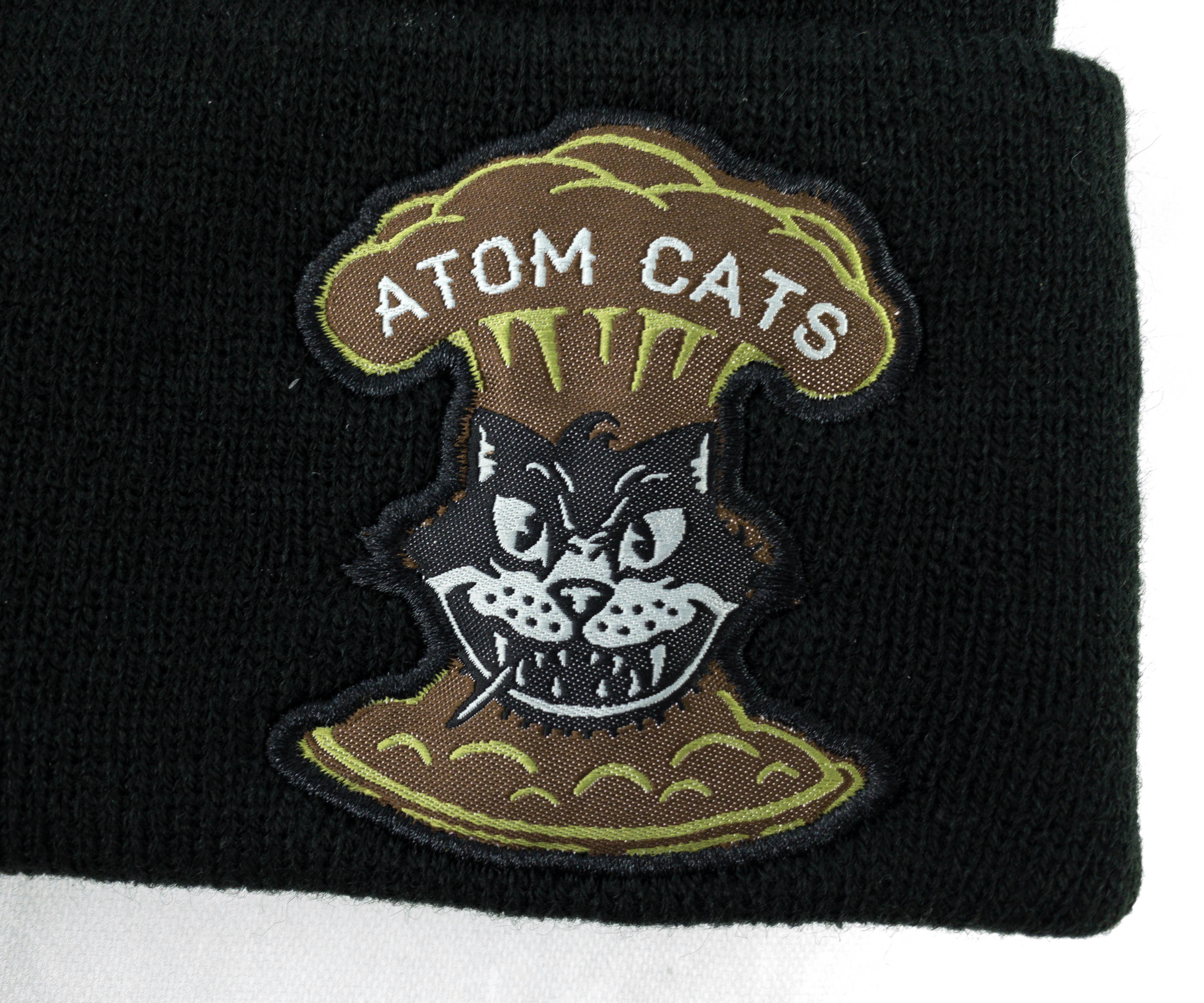 Atom Cats is a minor faction in Fallout 4 dedicated to using power armor. They use leather outfits and hotrod themed paint job on their power armors.
Venom T-Shirt. It's a nice black shirt with a Venom print on it. The color of the fabric suits the design as this character always lurks in the darkness.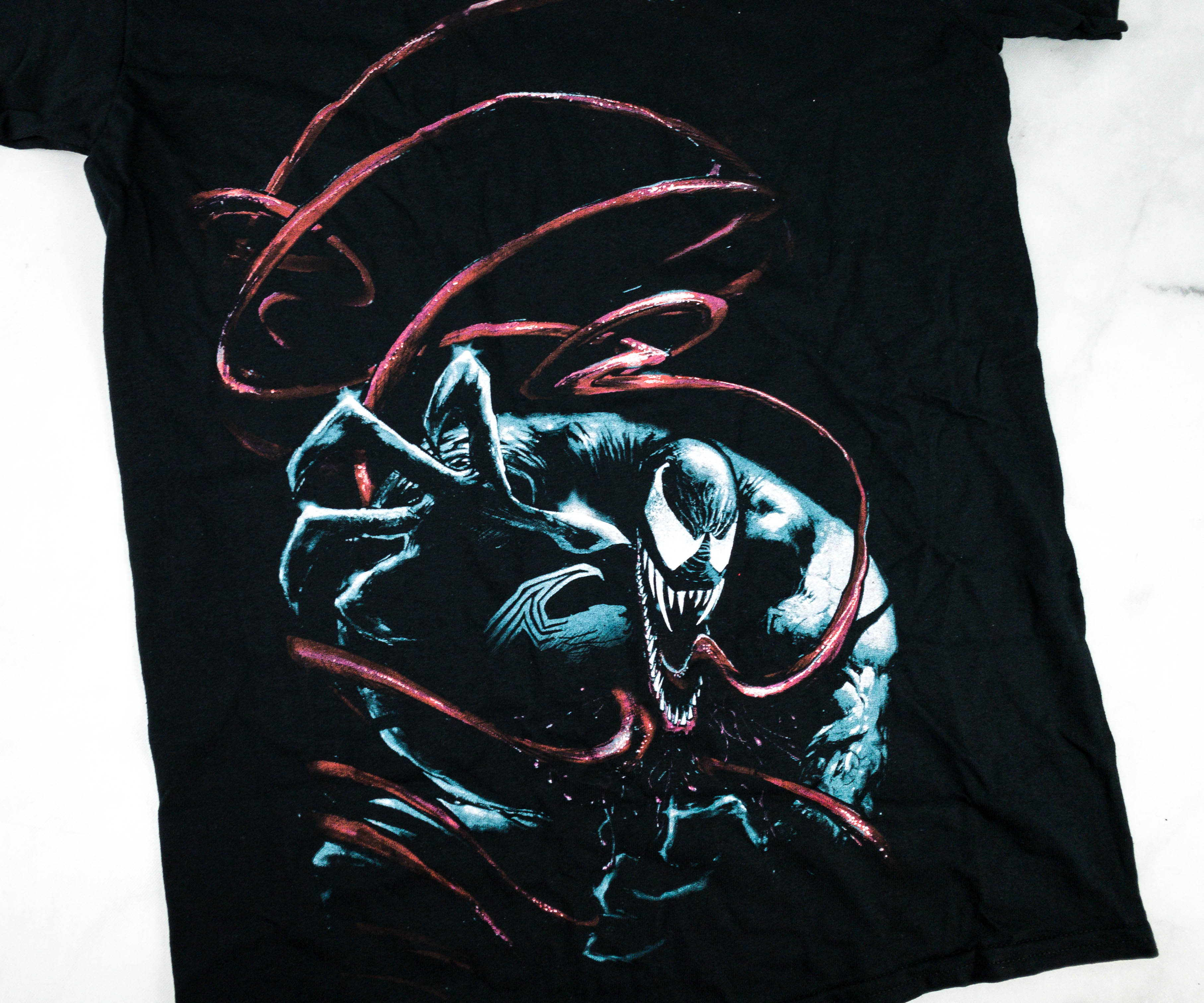 For those who are not familiar, Venom was created when Eddie Brock, a journalist had an unexpected encounter with a symbiotic alien that eventually merged with him.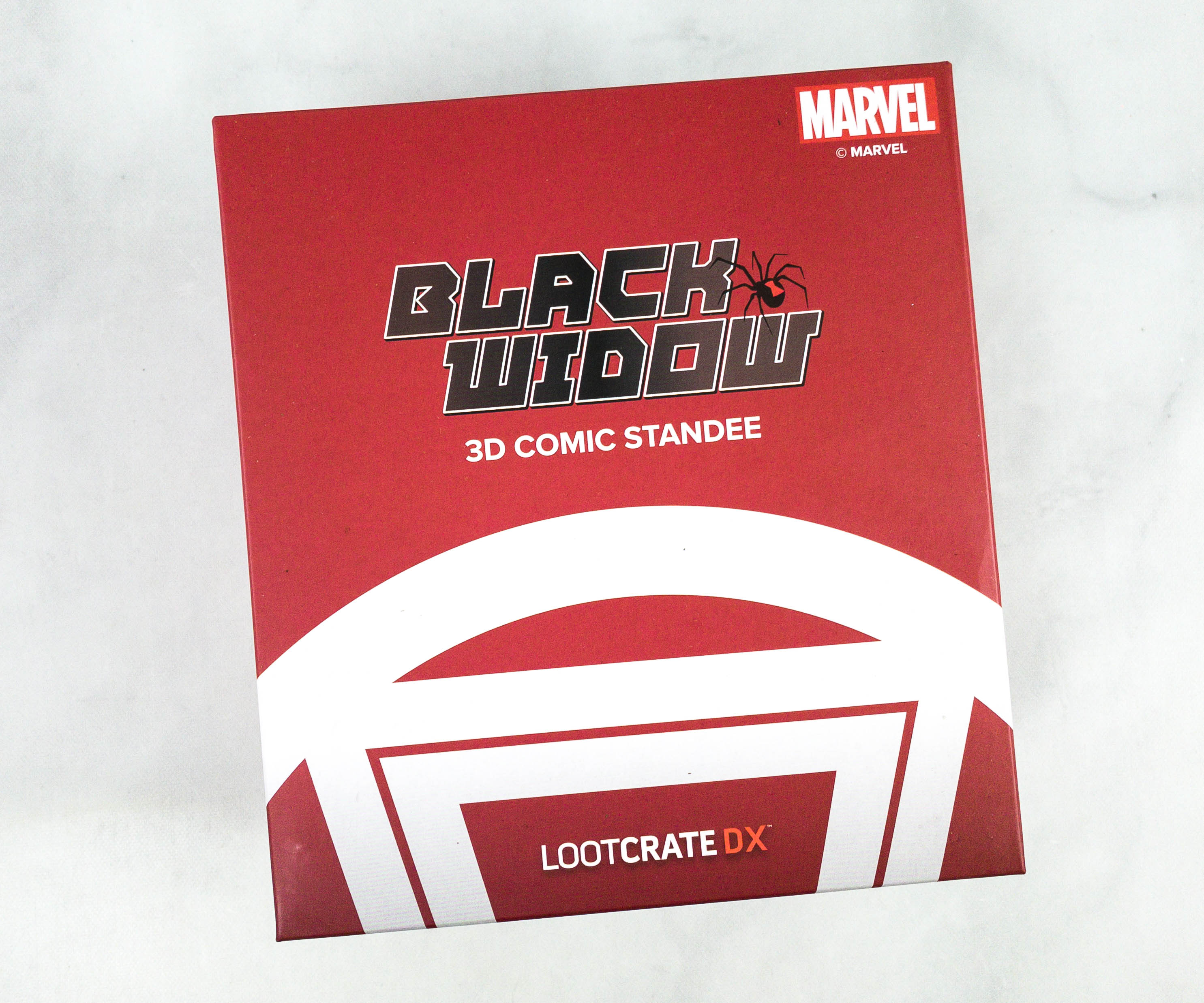 Black Widow Standee. I also receive a figure in this month's box and it features Natasha Romanoff, also known as Black Widow. The red box looks good and has a minimal design on it.
This standee firmly stands on its own. I like the pose that they chose to represent the character.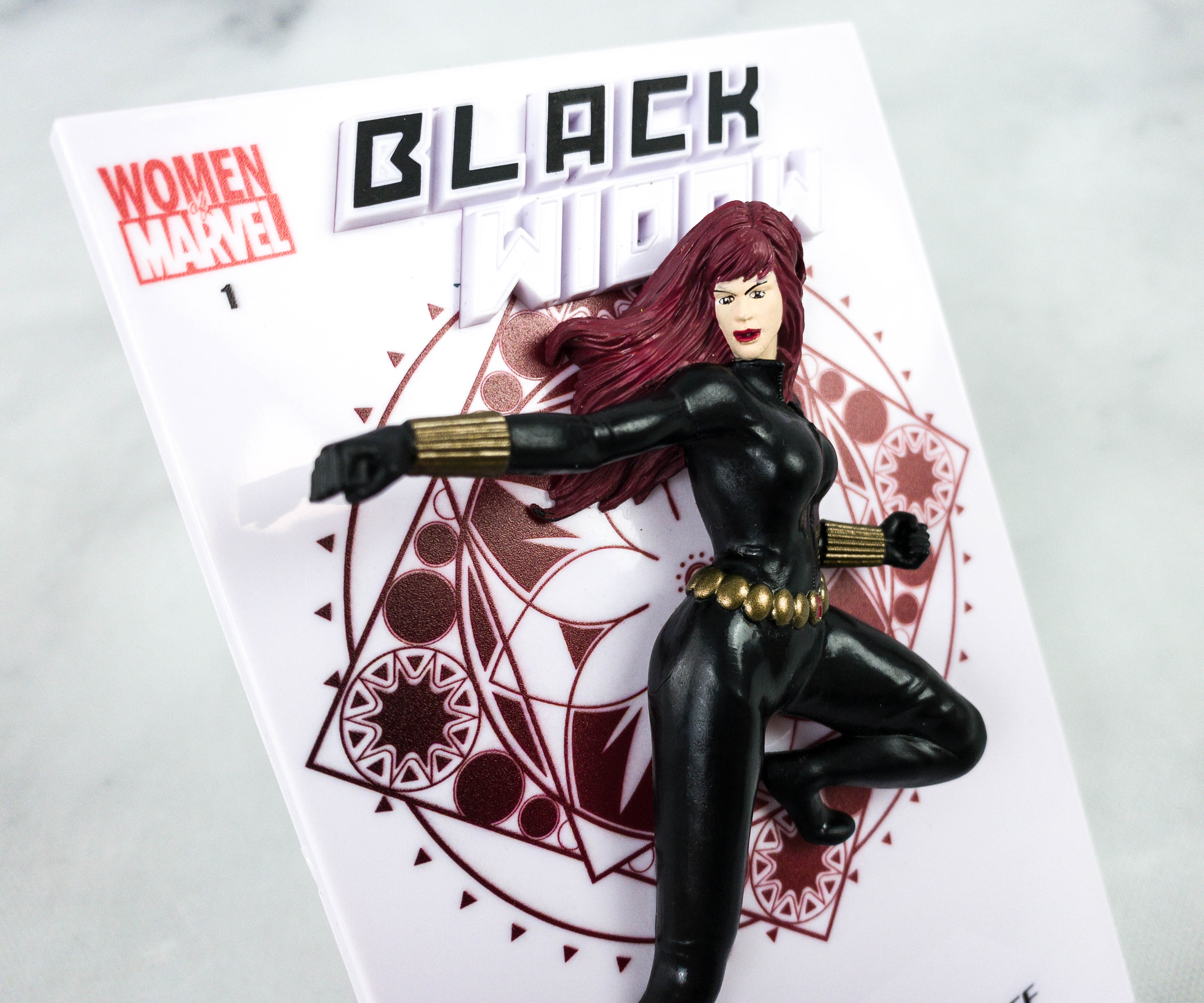 There are some flaws in its details but the overall appearance is nice. The materials used were nice and are a good addition to my collection.
It's another great box from Loot Crate! This month's theme is unique and they made the perfect character and item choices to represent it. My favorite is the Venom shirt because Venom is one of my favorite characters in Marvel. As always, he looks like a total badass on the print. The shirt fits nicely and even the material is good. The collectible pin and the figure are also nice inclusions. All in all, this is definitely a perfect subscription for all the geeks out there!
What did you think of this month's Loot Crate?