MEL Physics box and MEL Science Kids have amazing Cyber Monday deals that end tonight! And while we originally told you the shipping was $5, they've dropped it to 99¢!
Get your first box FREE! – use this link to get Mel Physics and this link for MEL Science Kids .
You'll pay 99¢ for the shipping. Deal ends 12/2. Second month charge occurs 12/17.
These kids STEM subscriptions are normally $34.90 per month + FREE shipping, and will include a supplementary AR (augmented reality) lesson and LIVE lessons too. They each have their own apps so kids can follow along.
Check out our reviews of Mel Physics to find out more about the experiments in that box, which focus on physics and physical science – so far we've covered polarized light, hydrophobicity, and optics. Our older kids love this one, but it's also good to do as a family, and not messy. It's designed for ages 8–14+.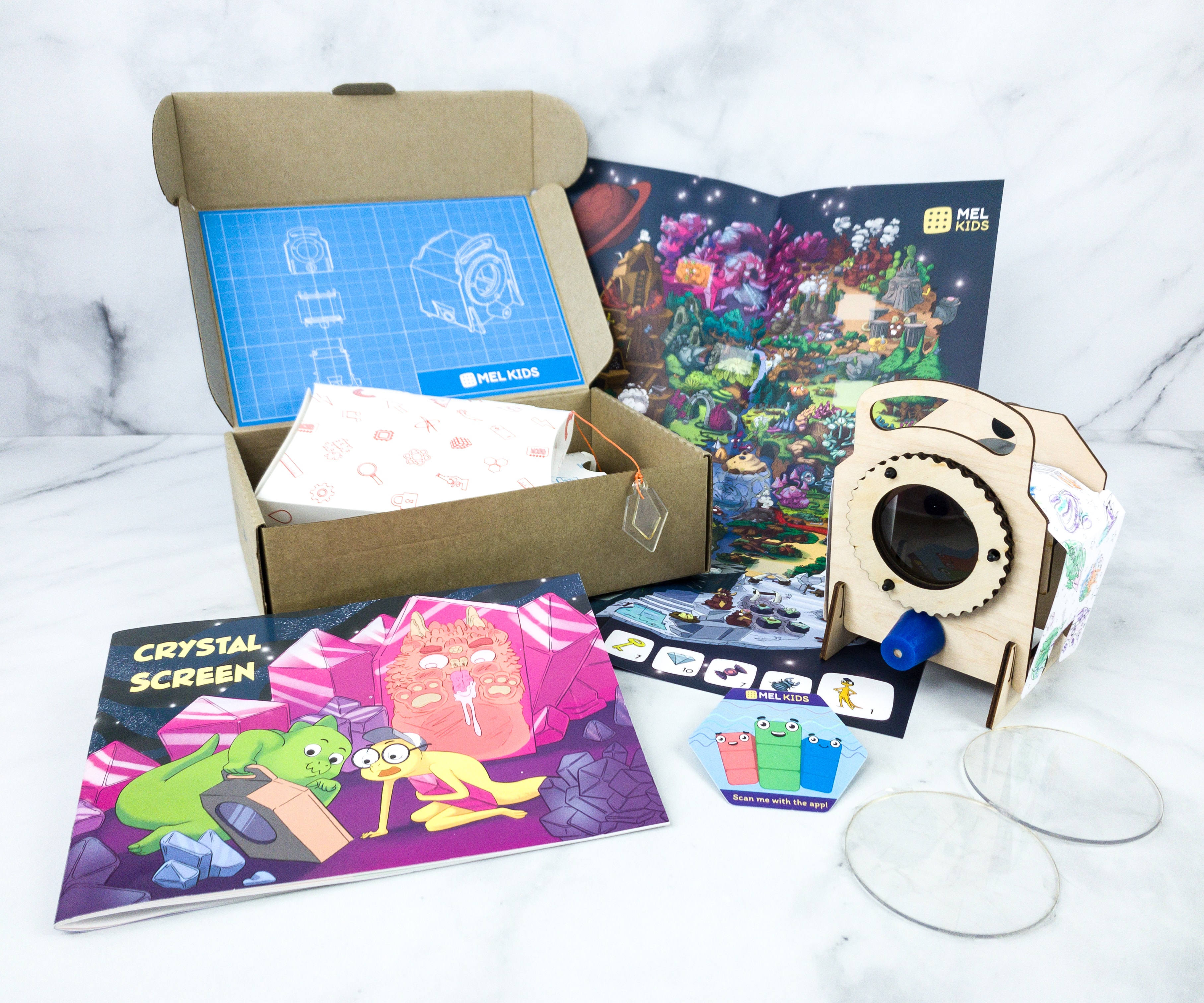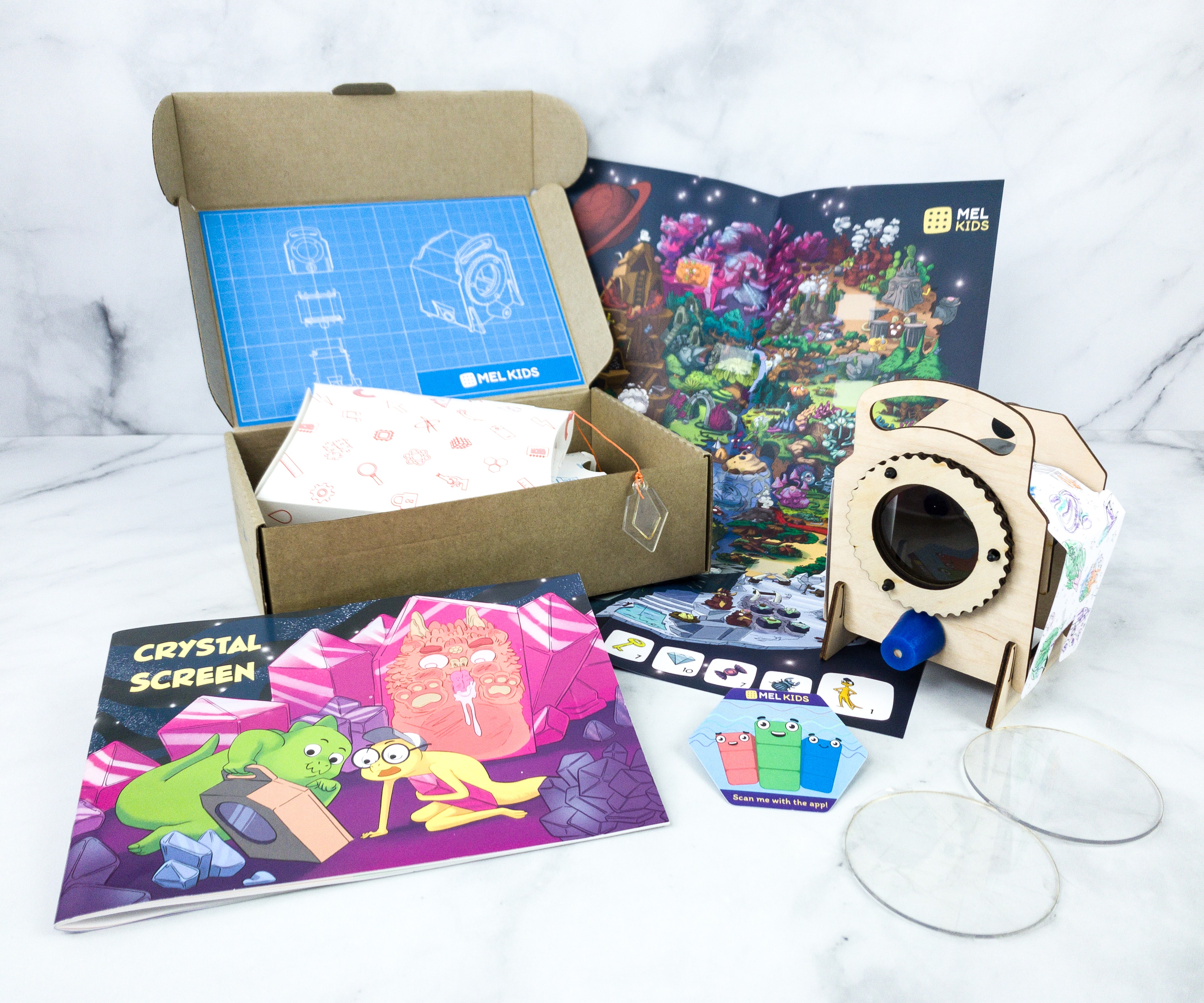 Check out our reviews of Mel Kids to find out more about the science through storytelling style! The first box we received is CRYSTAL SCREEN – and it was so much fun! We've reviewed multiple other boxes – both our 6 year old and our 9 year old love this fun and engaging science subscription! MEL Science Kids is designed for kids 5 to 10 years old!
MEL Chemistry also has a deal, but it's not a first box free deal (still great, and we still recommend it!) – Get the annual plan for 3 FREE MONTHS, or the 9 month plan for 1 month FREE! Just use this link for that deal! This subscription comes with a whole starter kit of experiment supplies that you'll use again and again with each month's activities. We've reviewed Mel Chemistry, too. This is the subscription to get if you've been wanting to get the kids a chemistry set. We love the guided activities!