Konnect Kraze by AuTKonnect is a quarterly subscription box for children with autism and special needs, created by a speech pathologist. Each box 7-9 items which include speech/language activities, sensory toys/tools, and other resources that help improve your child's quality of life and make it easier for you and the whole family to have fun at home! The box is $64.95 per quarter.
All the items arrived in a sturdy blue box with #KonnectKraze branding.
Most of the items came in their original packaging and are surrounded by colorful squiggles.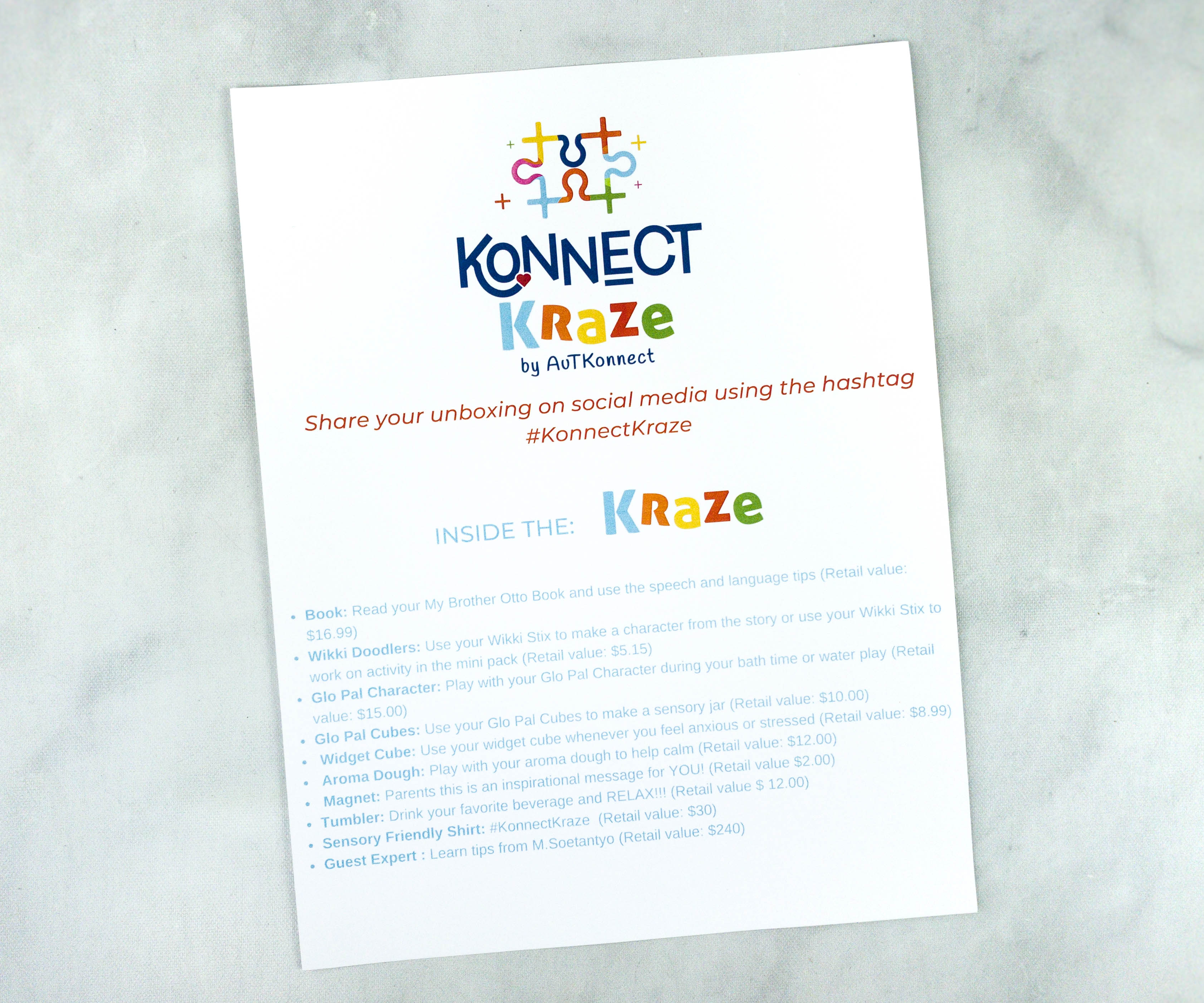 The box also includes a card that contains all the information about the items, their details, and price.
Everything in my box!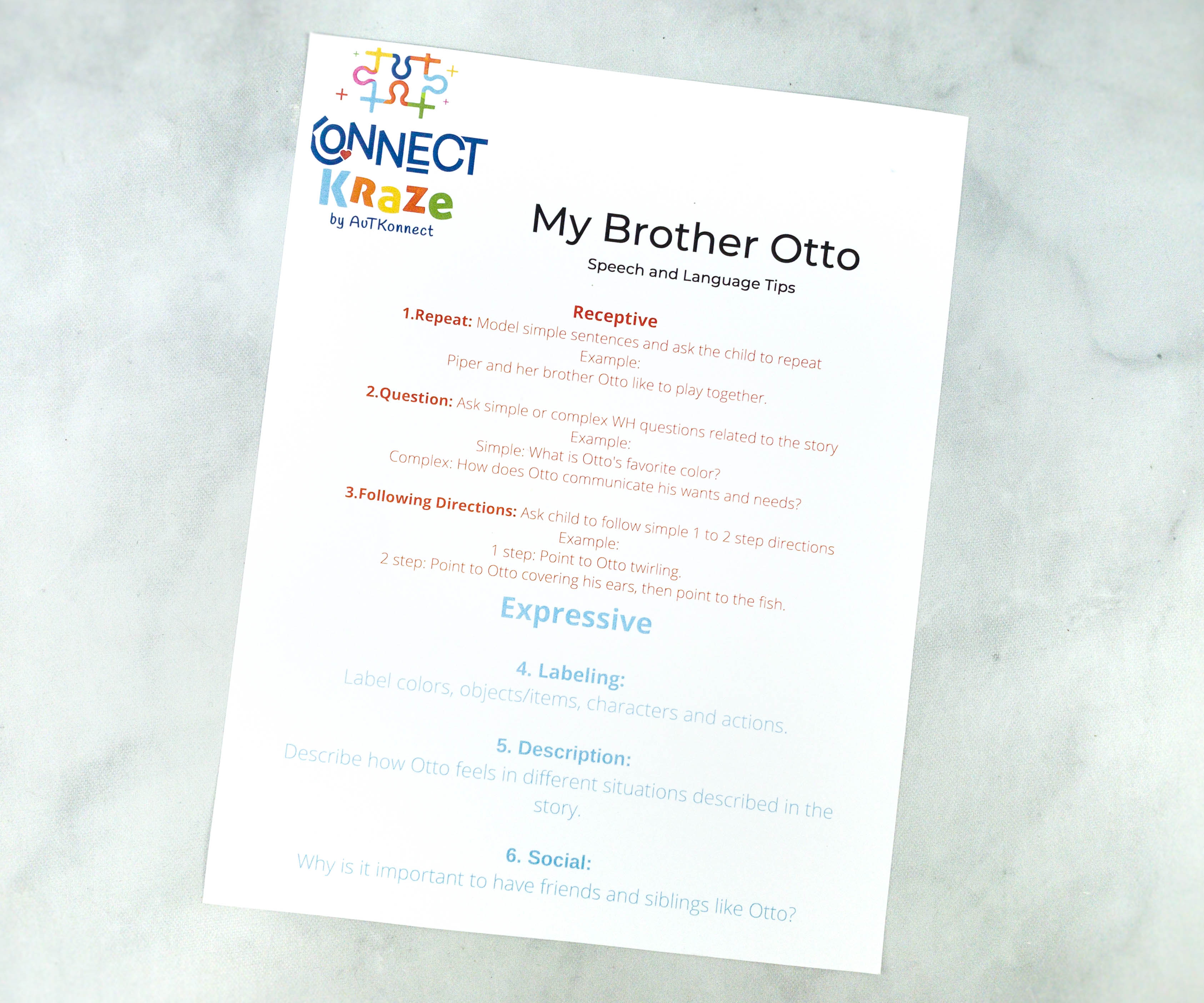 The first item is a book entitled My Brother Otto by Meg Raby. This book comes with an exclusive Konnect Kraze card that contains speech and language tips.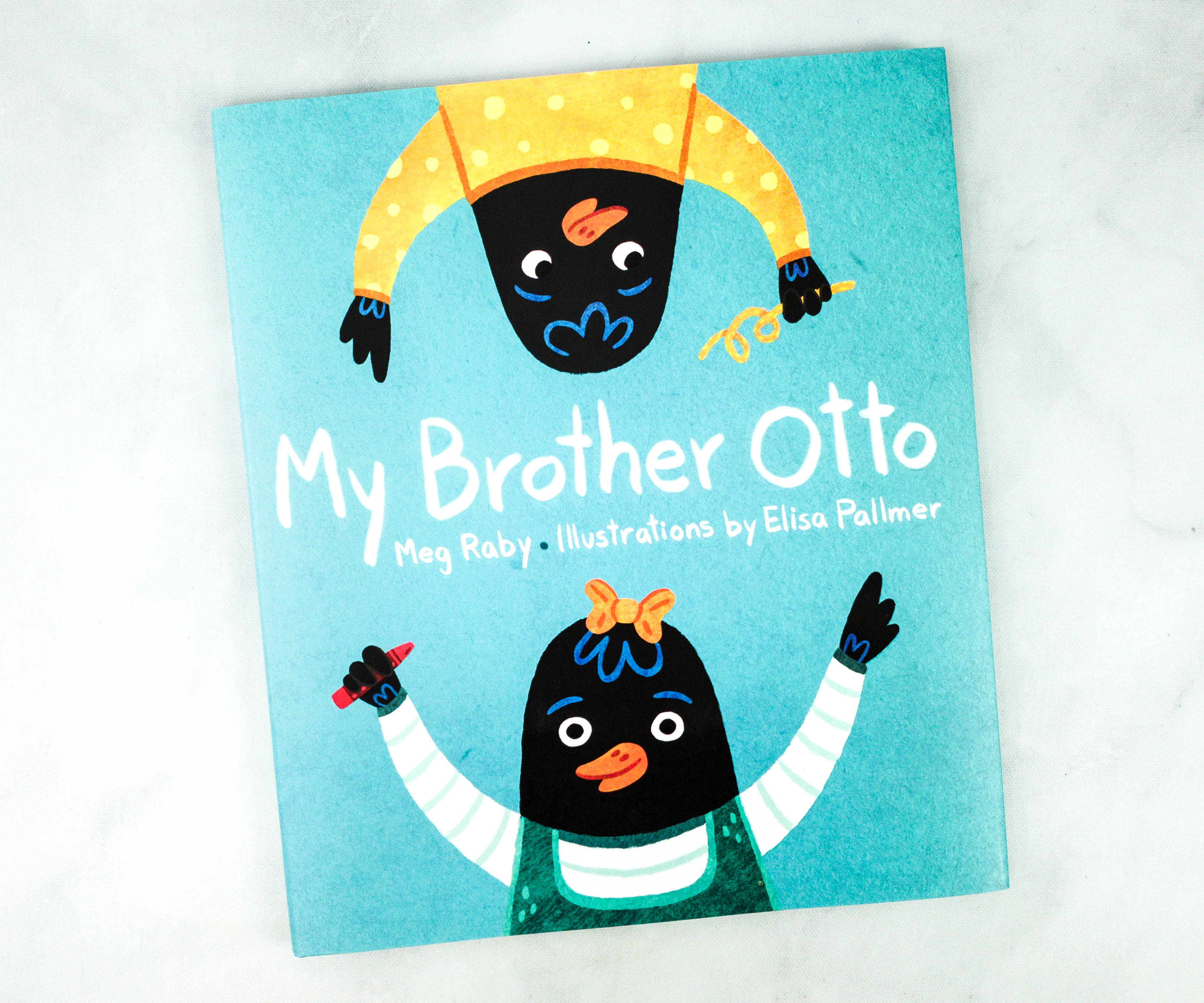 My Brother Otto by Meg Raby ($16.99)
This engaging picture book shows everyday life with little crow siblings when one of them is on the autism spectrum.

My Brother Otto is a child-friendly, endearing, and fun picture book for children about the love, acceptance, and understanding a sister, Piper, has for her little brother Otto, who is on the autism spectrum. The book provides explanations for Otto's differences and quirkiness in an easy-to-understand language, and highlights Otto's desires for adventure and love―just like his peers. To be more specific, My Brother Otto is a sweet story about a sister and a brother who engage in common, everyday experiences in their own unique way with the idea that kindness and understanding always win!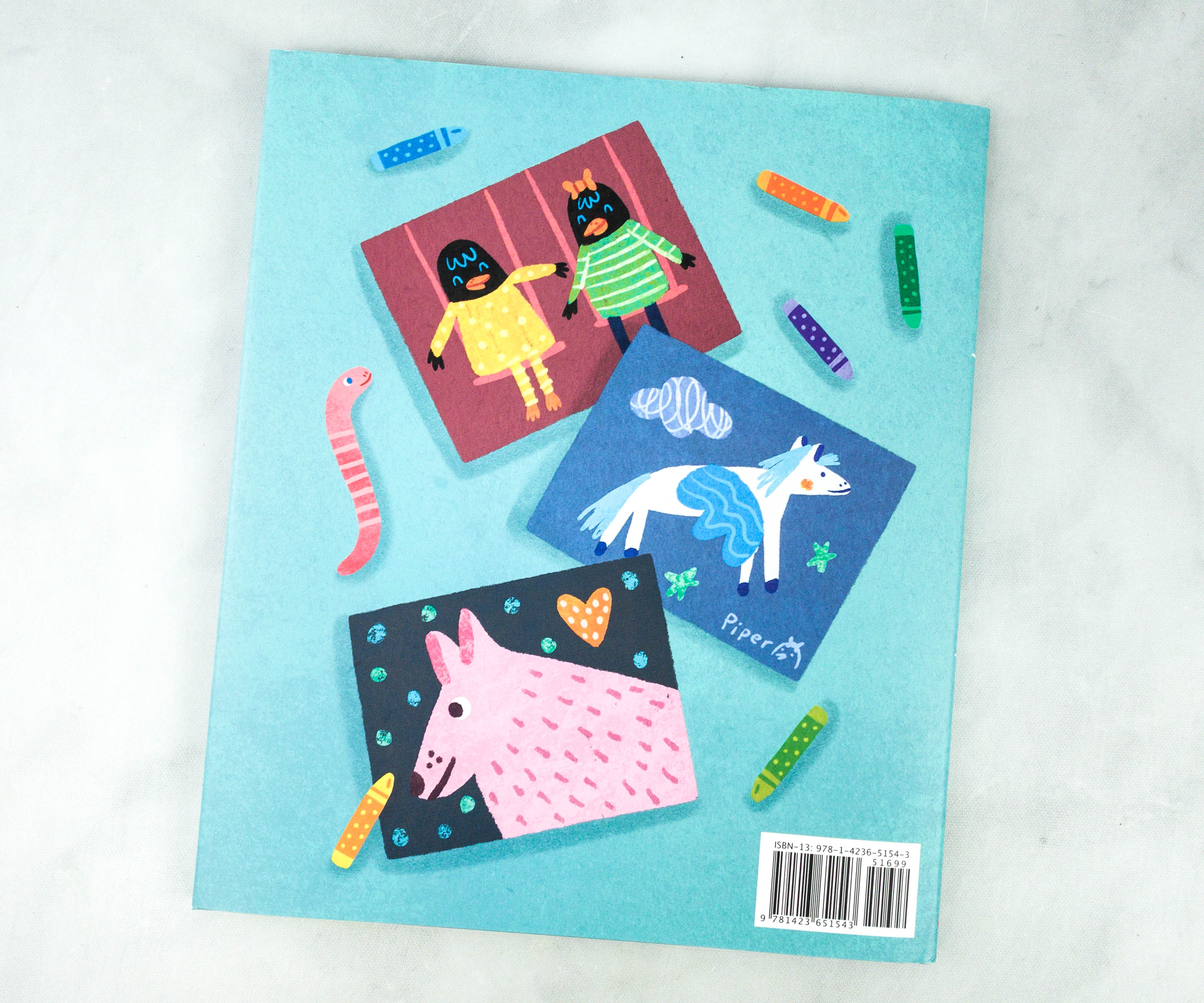 The book cover features cute illustrations of the story's main characters!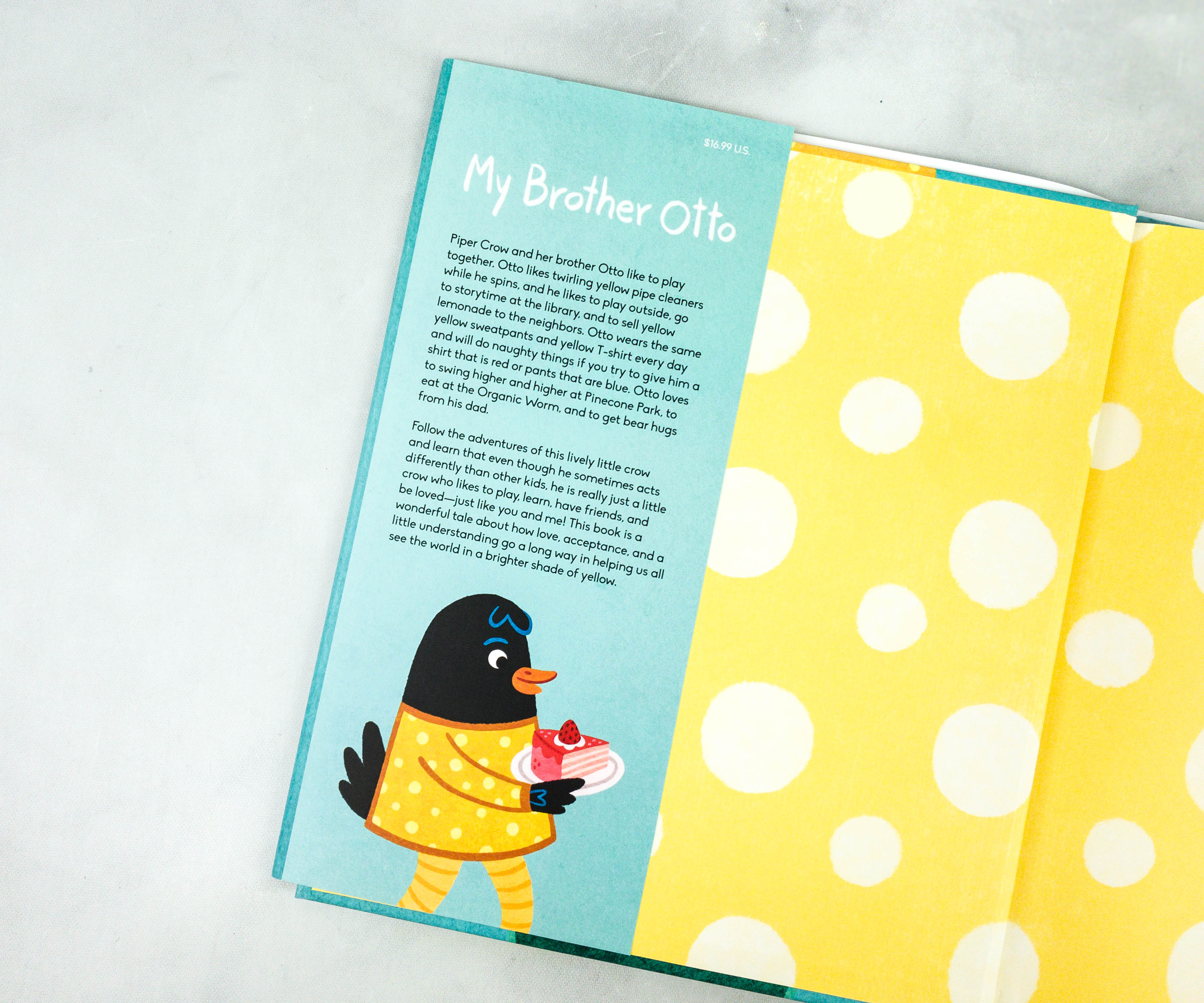 It's a 32-page, hardbound book designed for pre-school to kindergarten level.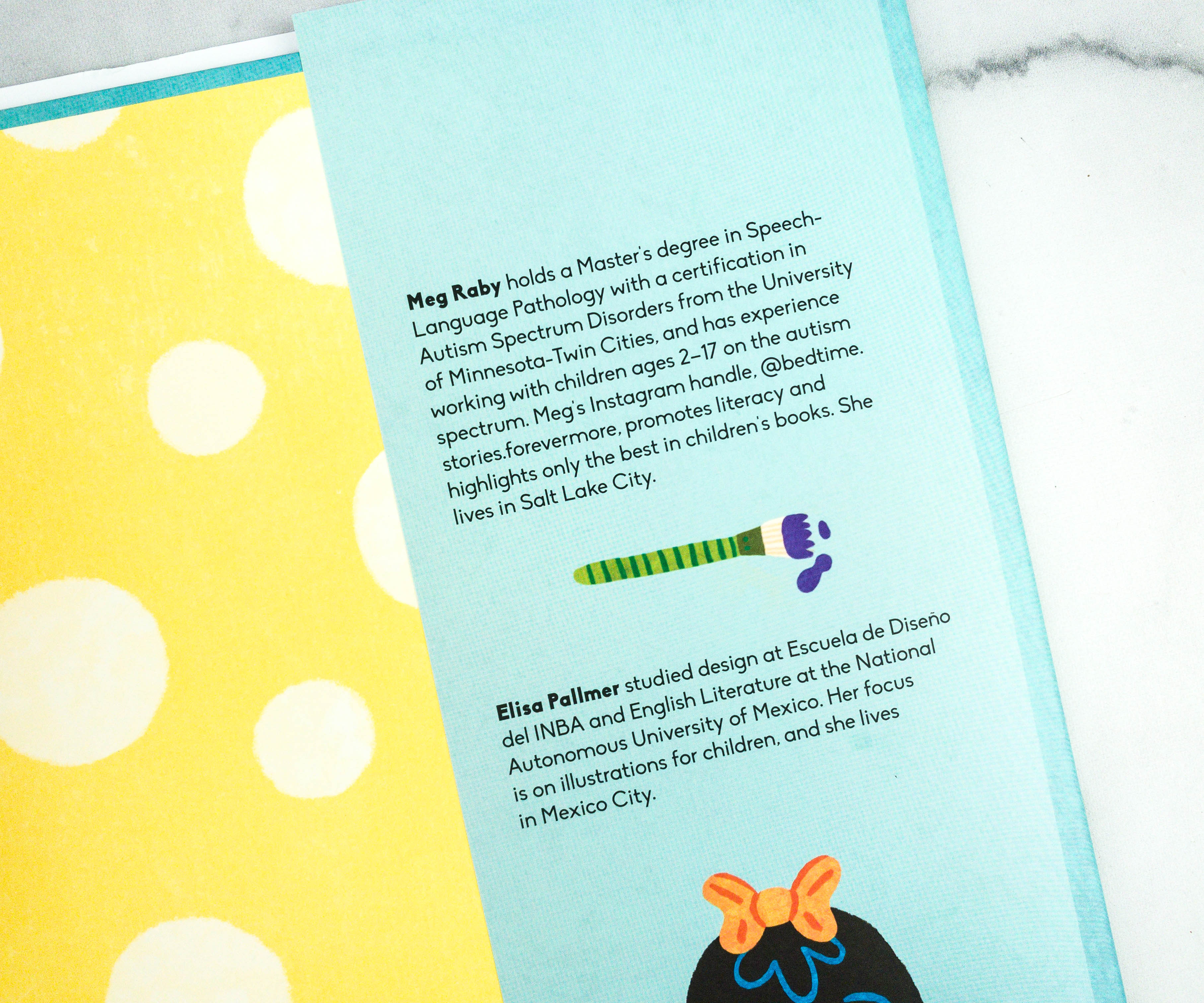 This flap features information about the author and the illustrator of this wonderful book.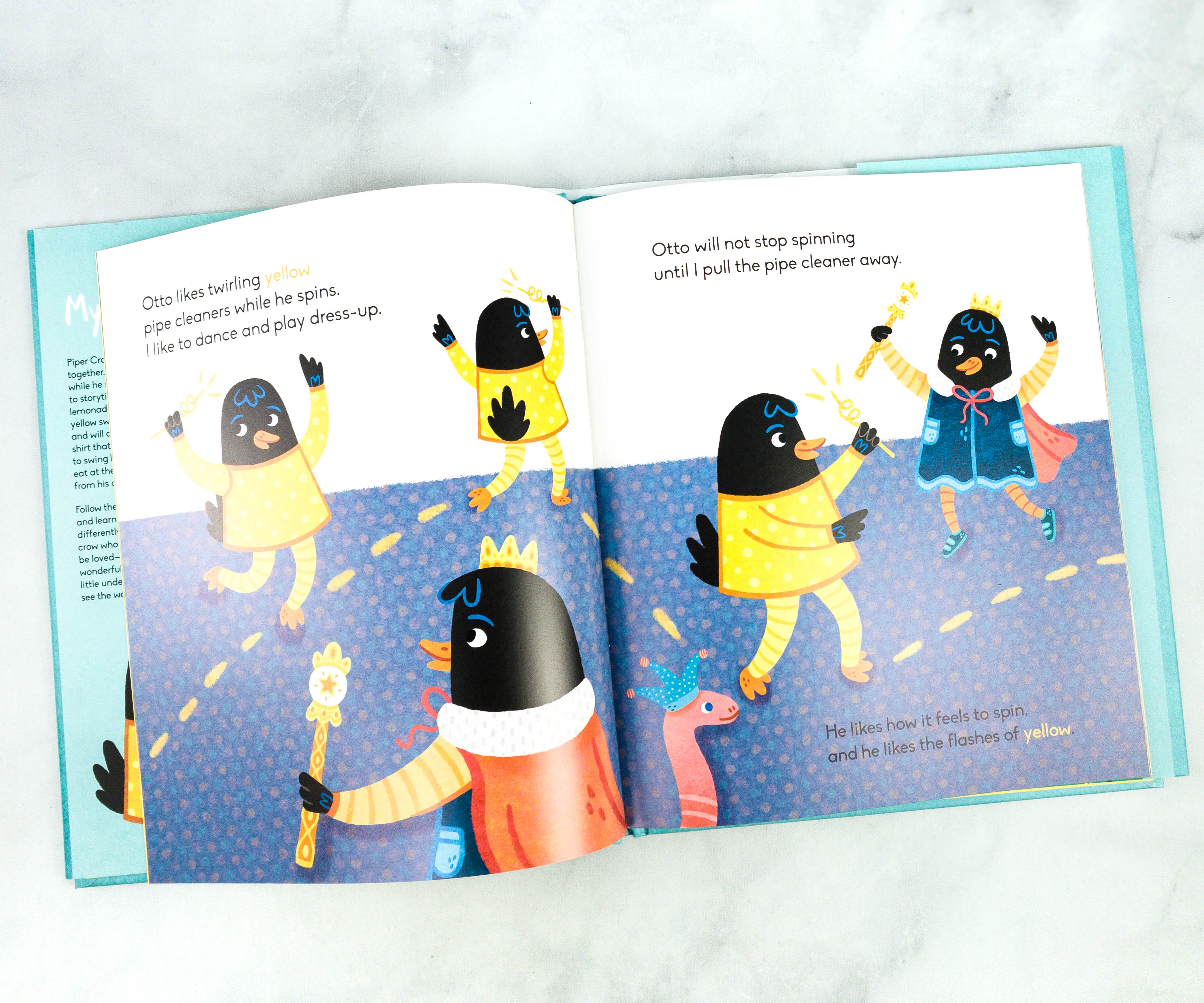 The story is about the two crow siblings, Otto and Piper, and how they show their love and care for each other with one of them experiencing an autism spectrum.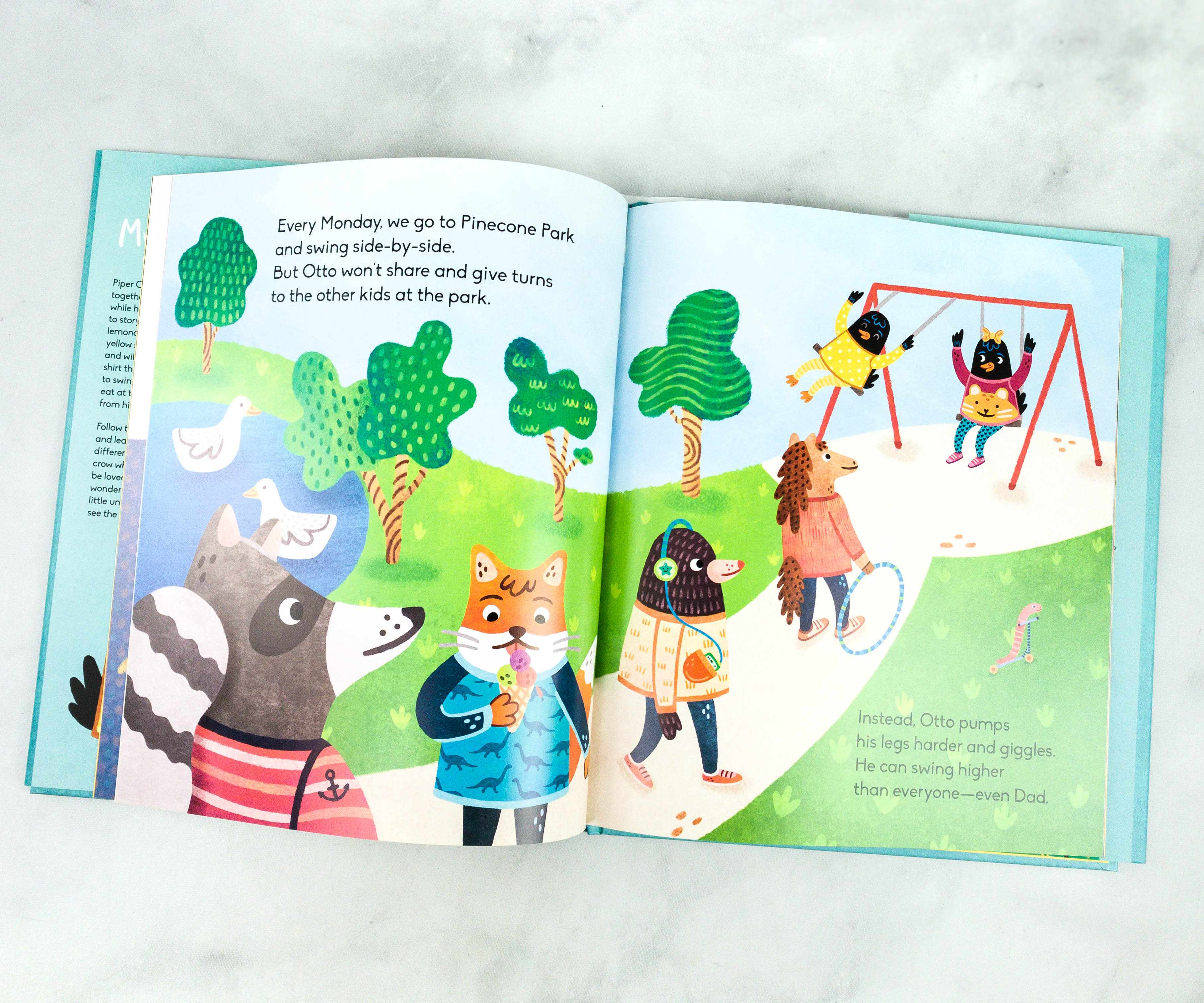 This shows how love, acceptance, and understanding will help a person with special needs to see the world just like we all do. It's a sweet little story for kids!
Guest Expert ($240) This card contains exclusive access to a webinar about Redifining Autism made by Maisie Soetantyo, the founder of the Autism Career Pathways.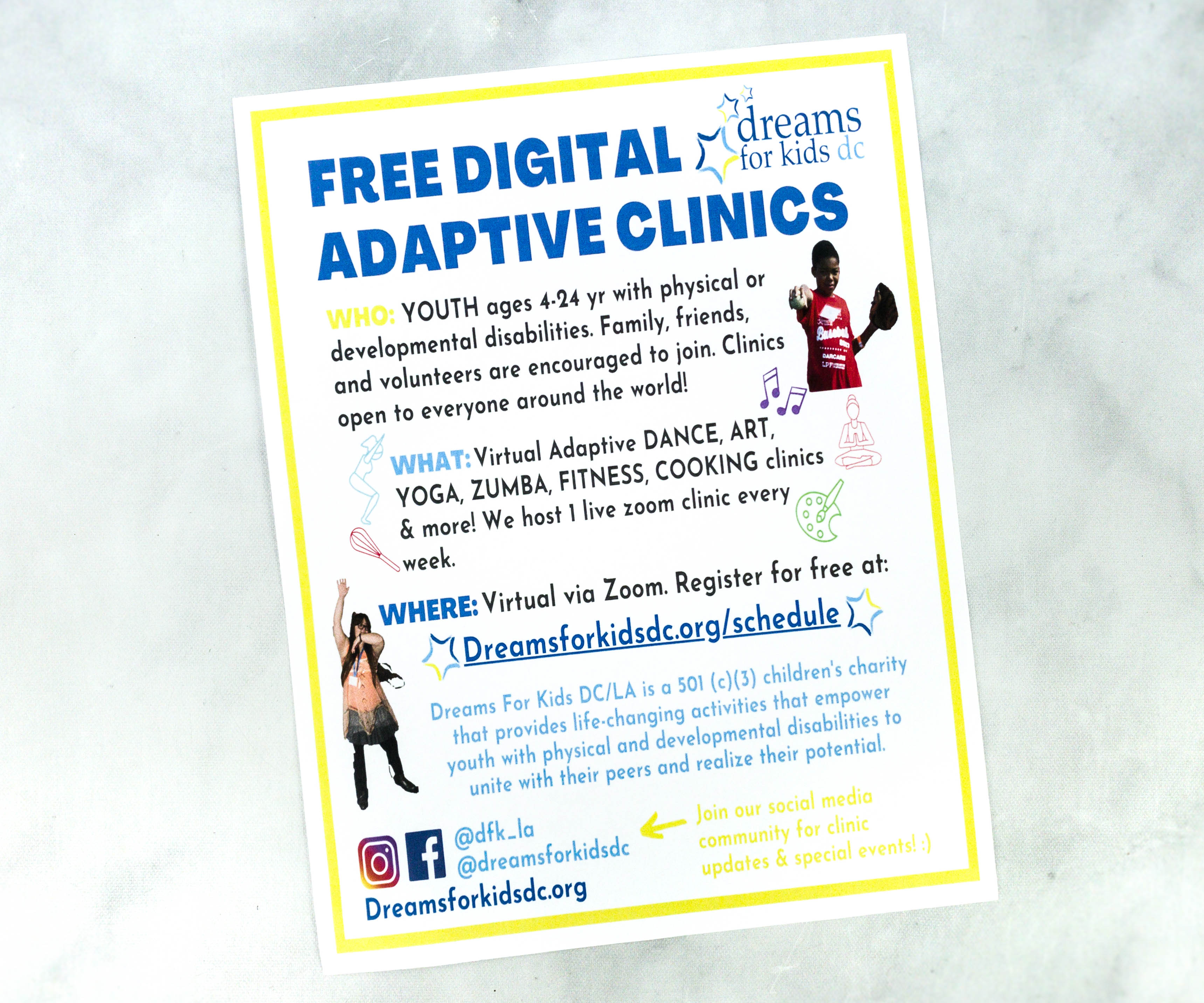 You can join to their virtual adaptive dance, art, yoga, zumba, and more by registering for free on the provided link. You can also join their social media community for more updates!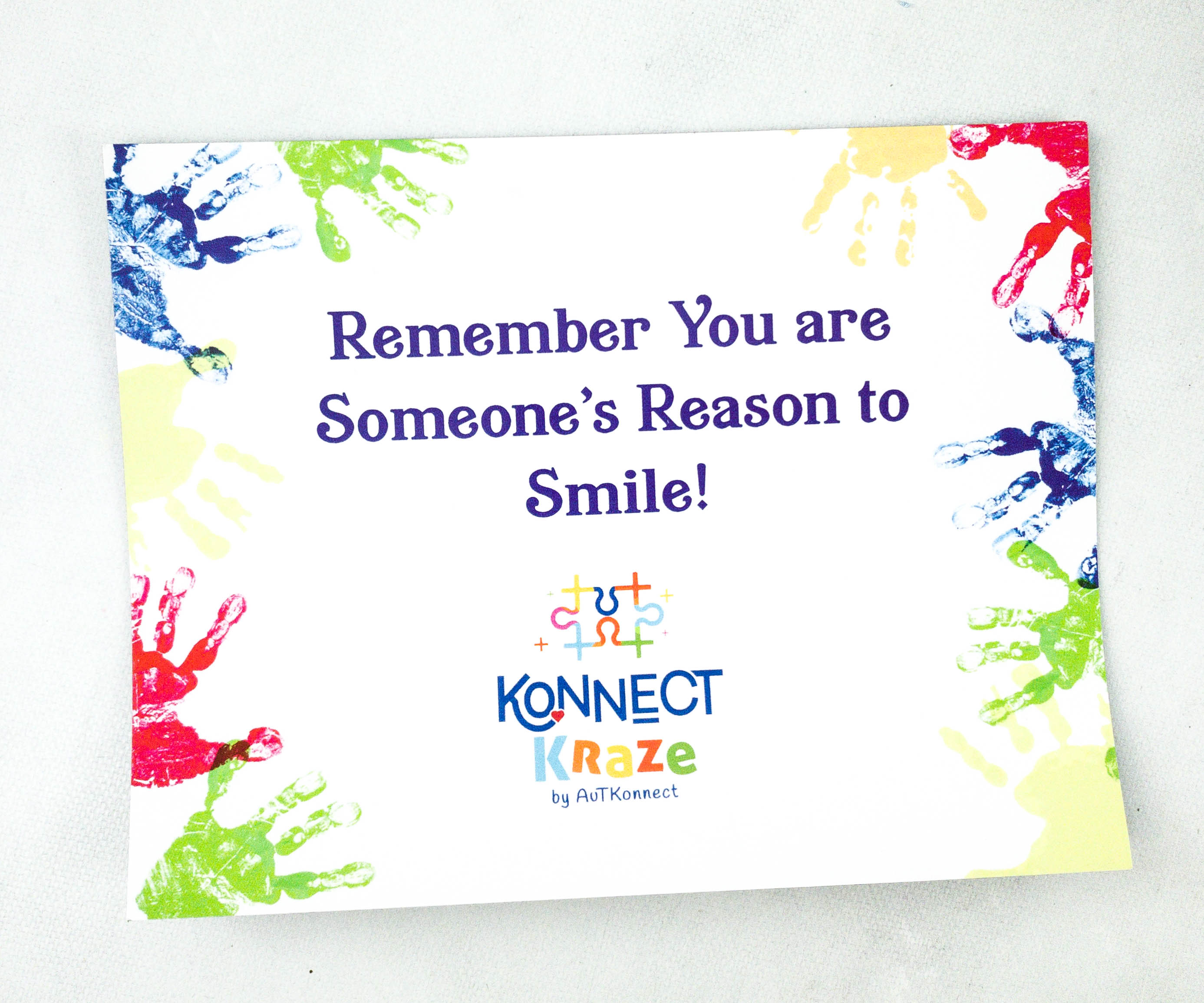 Magnet ($2) This magnet reminds kids to be good to everyone because they might be someone's reason to be happy and to smile!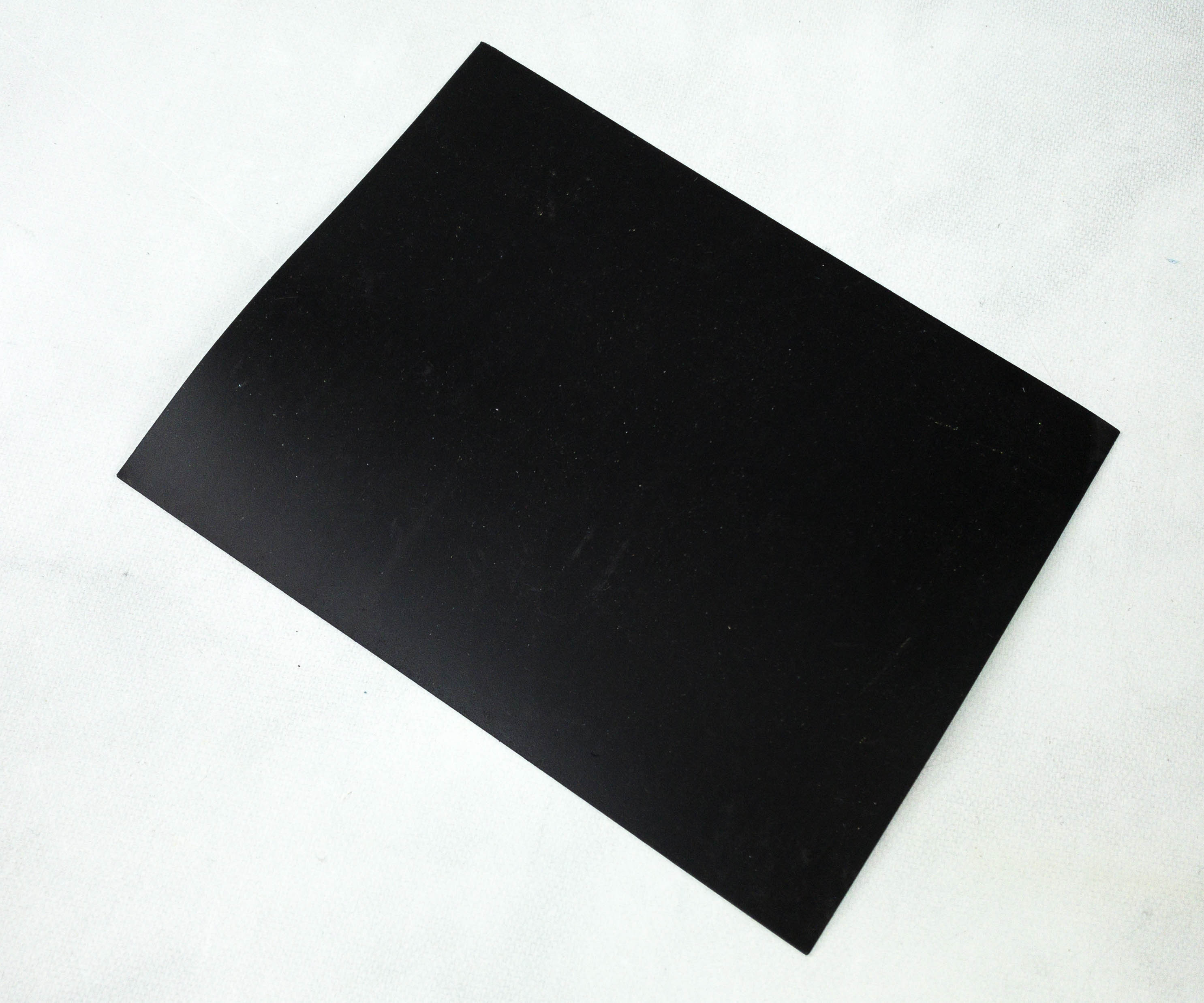 The back is plain black. You can easily stick it on any flat metal surface!
Sensory Friendly Shirt ($30) The box also includes a TAGLESS (so thoughtful for those with sensory needs!) t-shirt made from soft and lightweight fabric. It has a washed gray base color.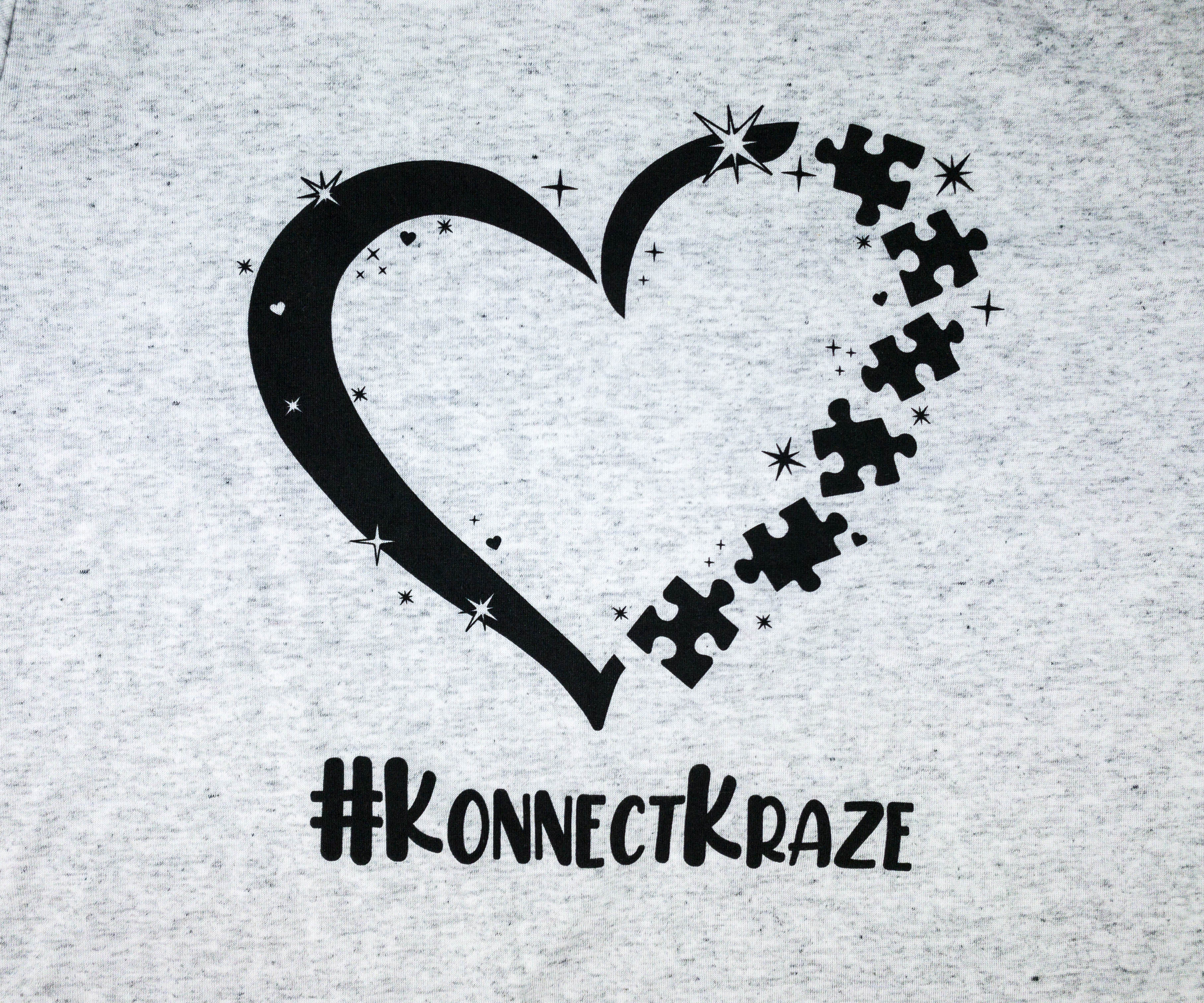 The tee also features a heart-shaped print with the other half made from puzzle pieces. It's a simple yet meaningful design!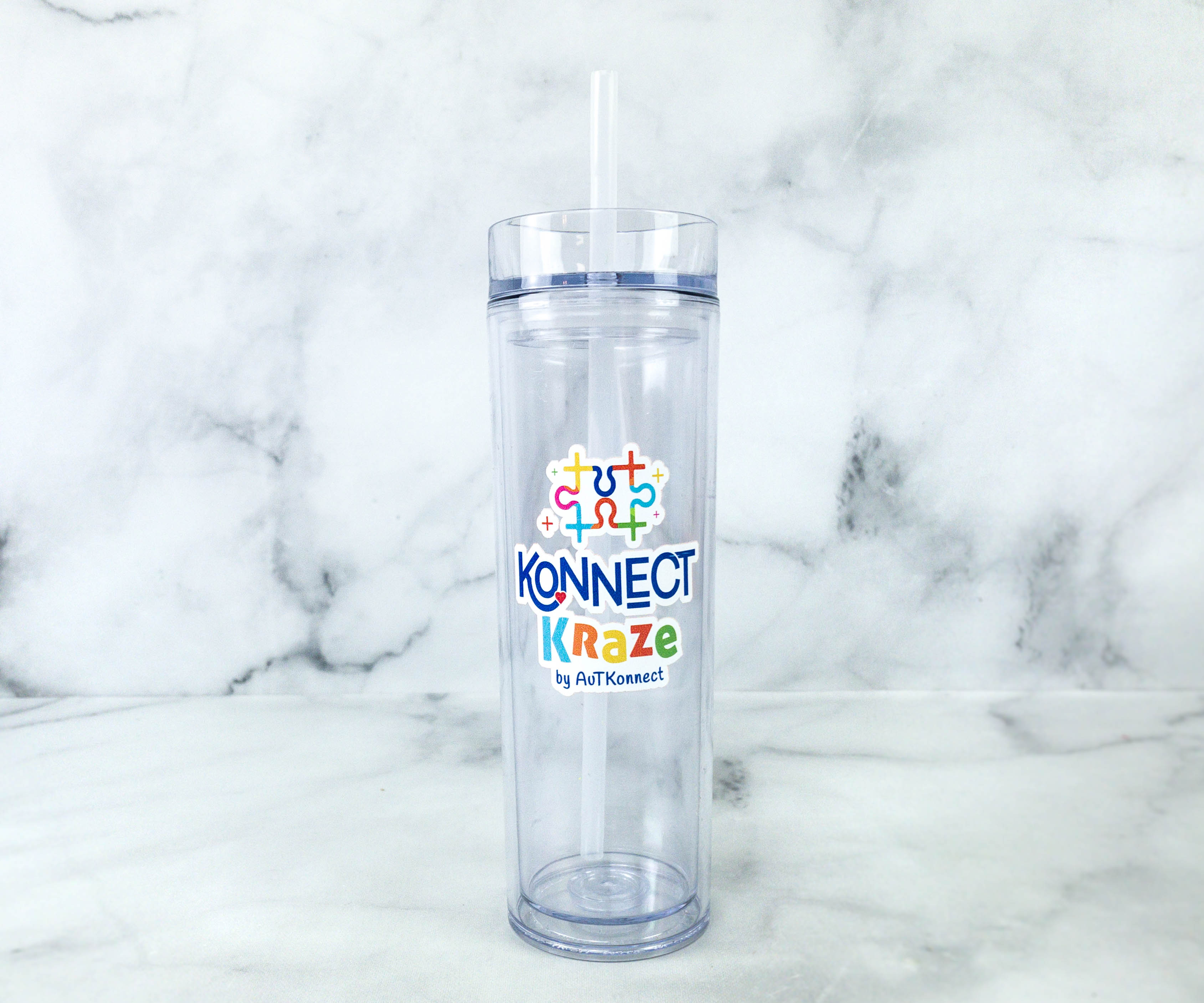 Tumbler ($12) Another exclusive item from Konnect Kraze is this clear tumbler. It comes with a plastic straw and cover.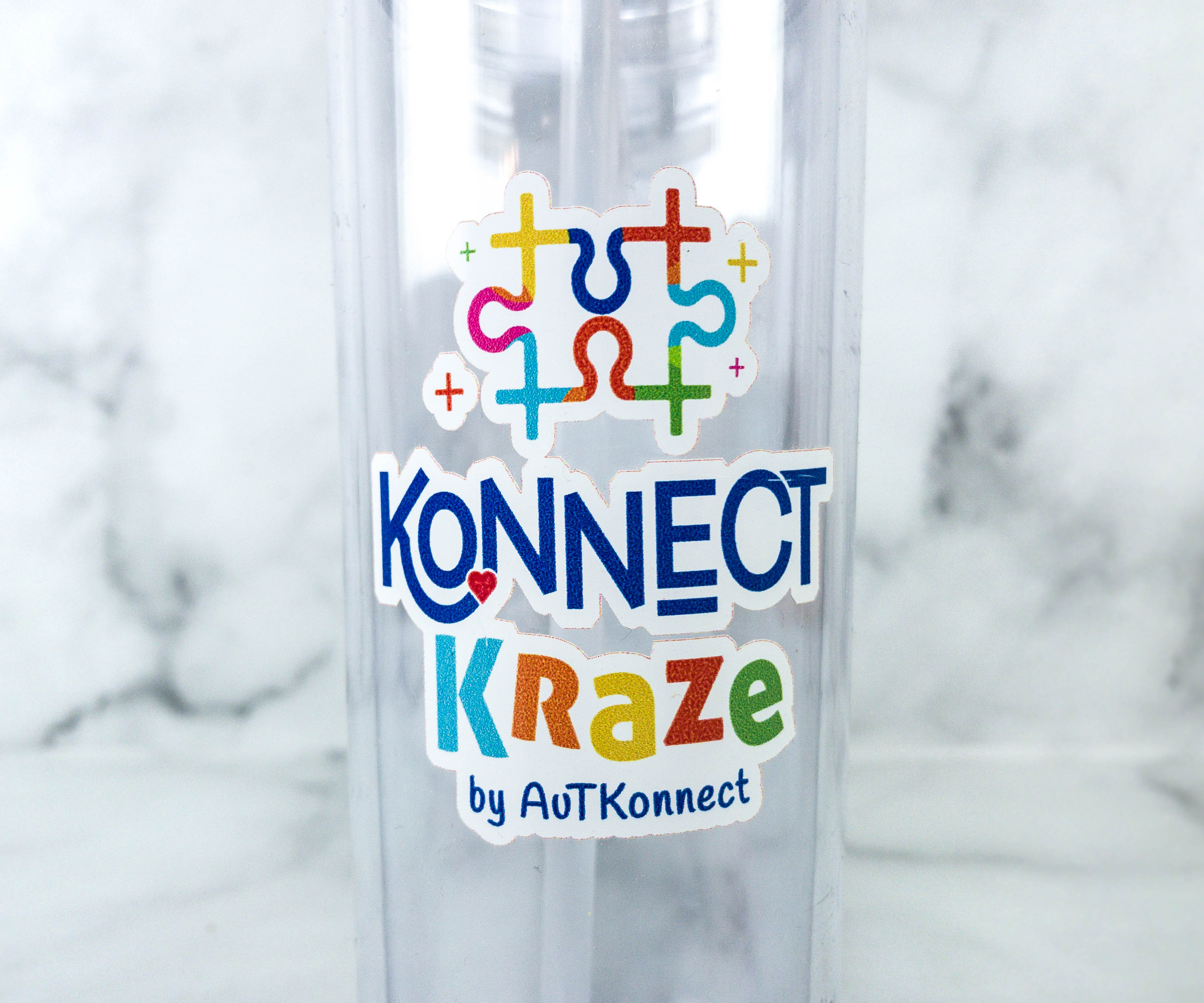 Printed on this side of the tumbler is the Konnect Kraze logo.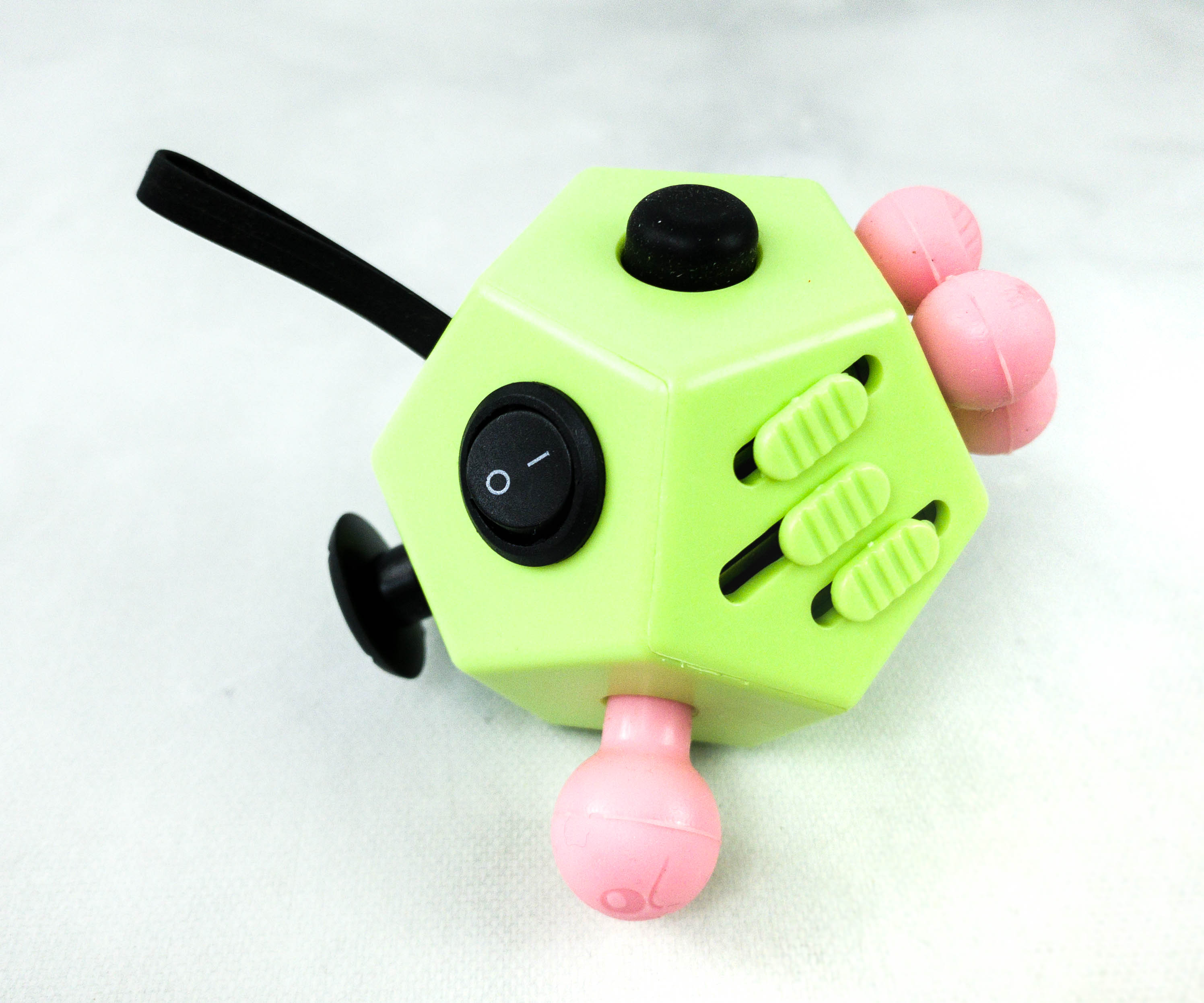 Widget Cube ($8.99) It's a 12-sided fidget toy made from plastic and rubber materials. This is designed to increase concentration and focus, and also for aiding anxiety, stress, ASD, ADHD, SPD, AD, OCD, and more.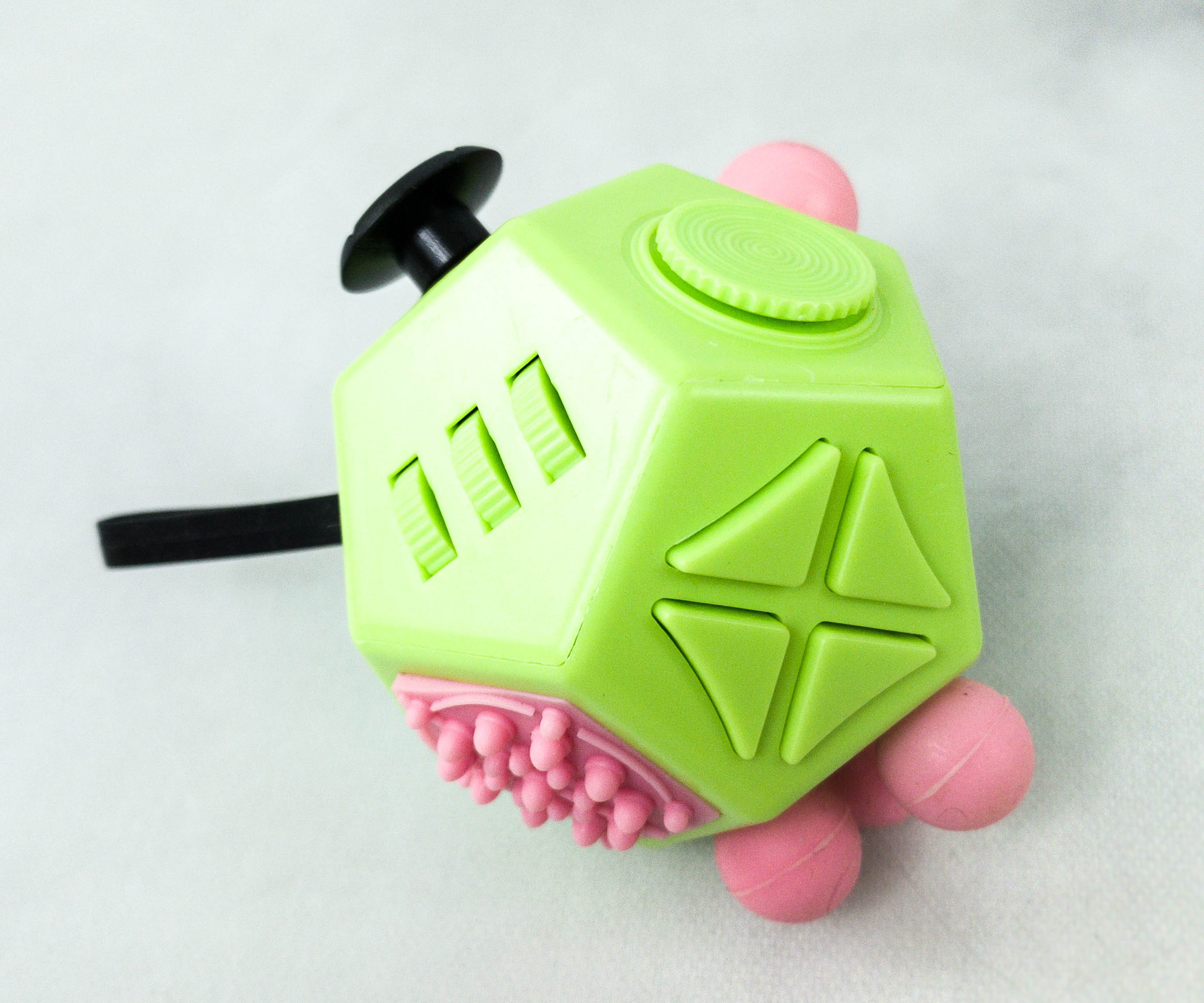 Each side of the fidget features a different function such as clicking, gliding, flipping, scrolling, and dialing.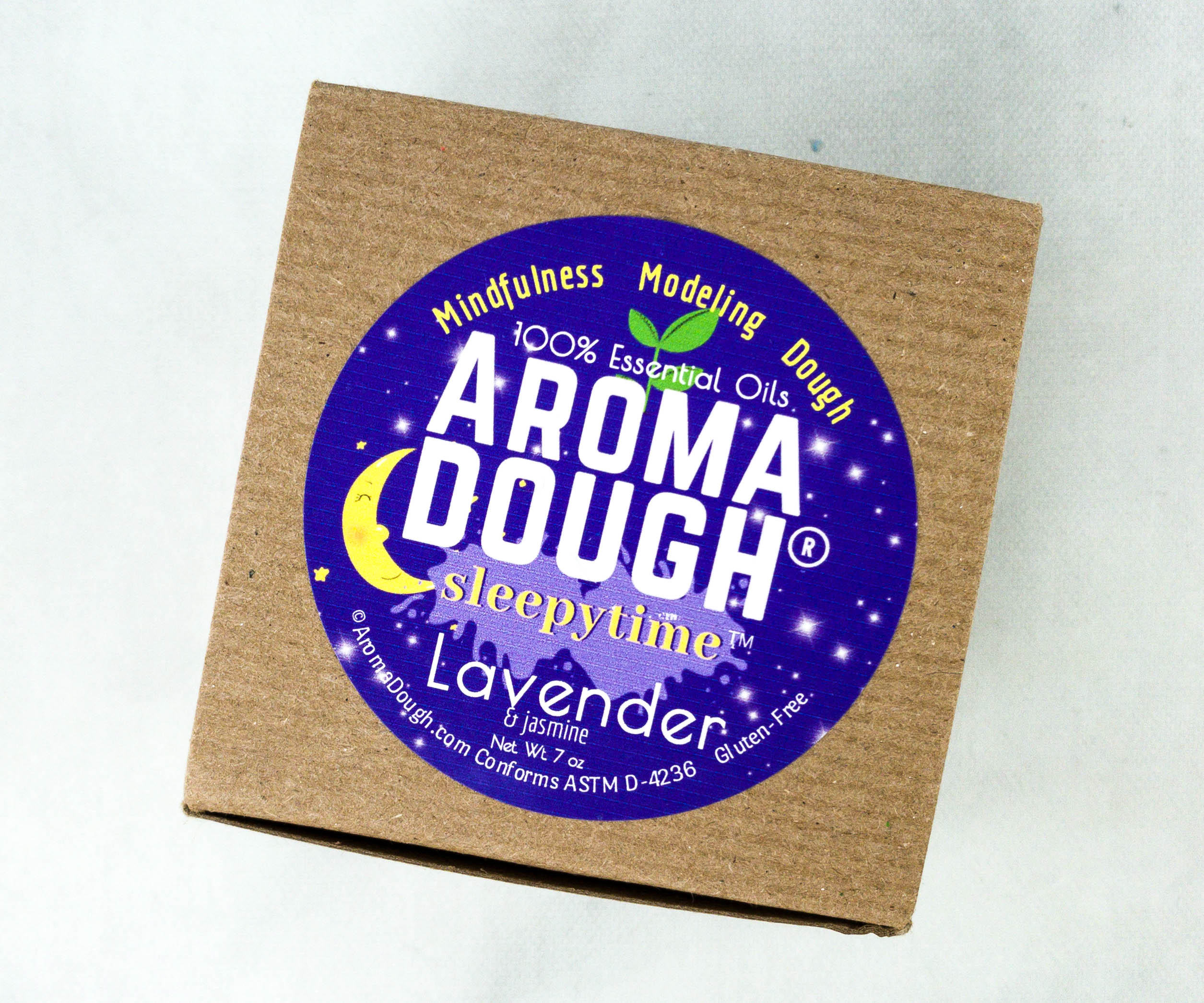 Aroma Dough ($12.99) It's a specially designed modeling dough made from organic, wheat-free rice flour, sodium, water, moisturizing oils, and natural lavender aroma.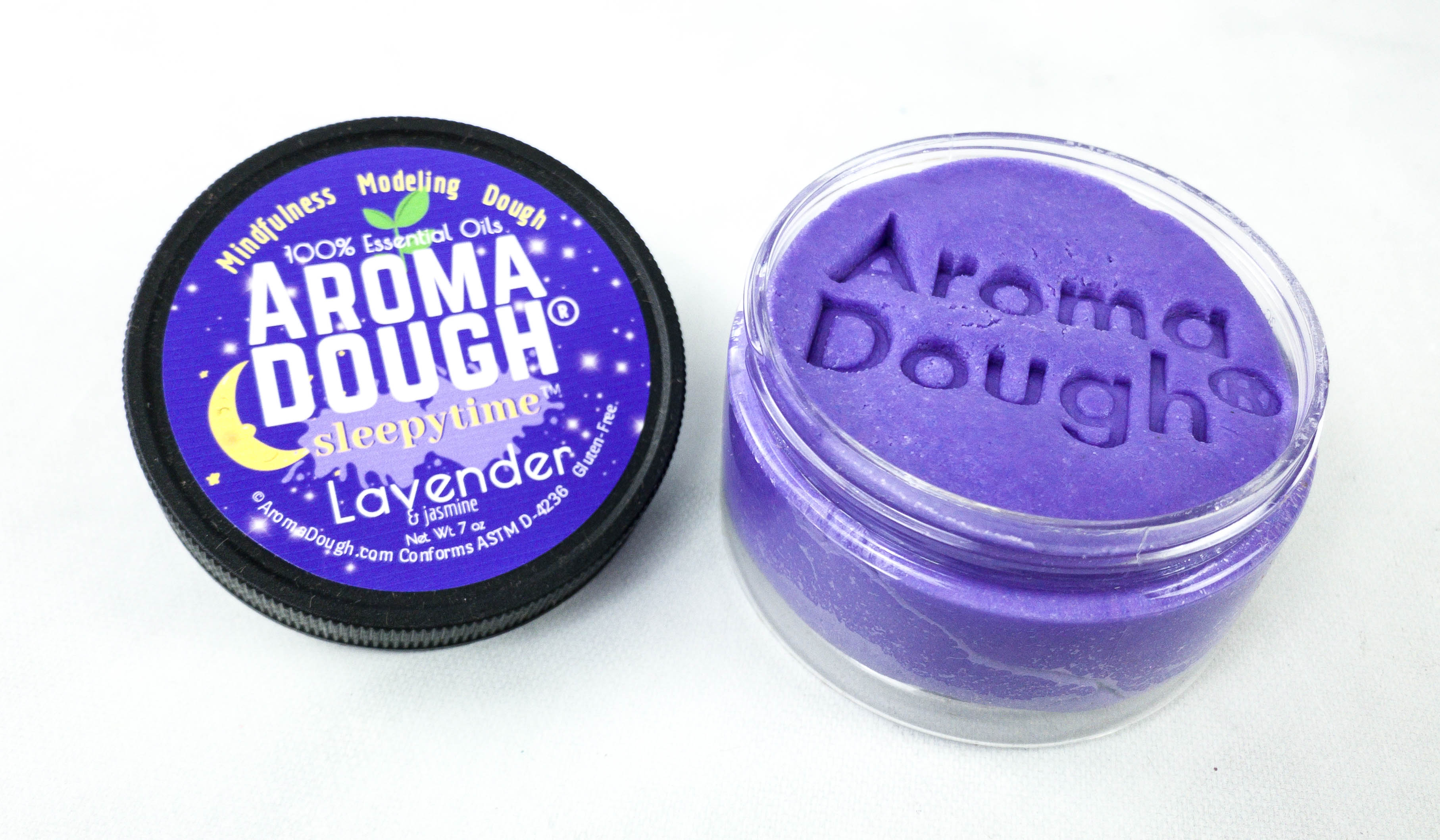 This aromatherapy play dough is ideal for children and kids who are suffering from celiac disease, autism, and ADHD. It washes easily from carpet and clothing so clean up wouldn't be a problem.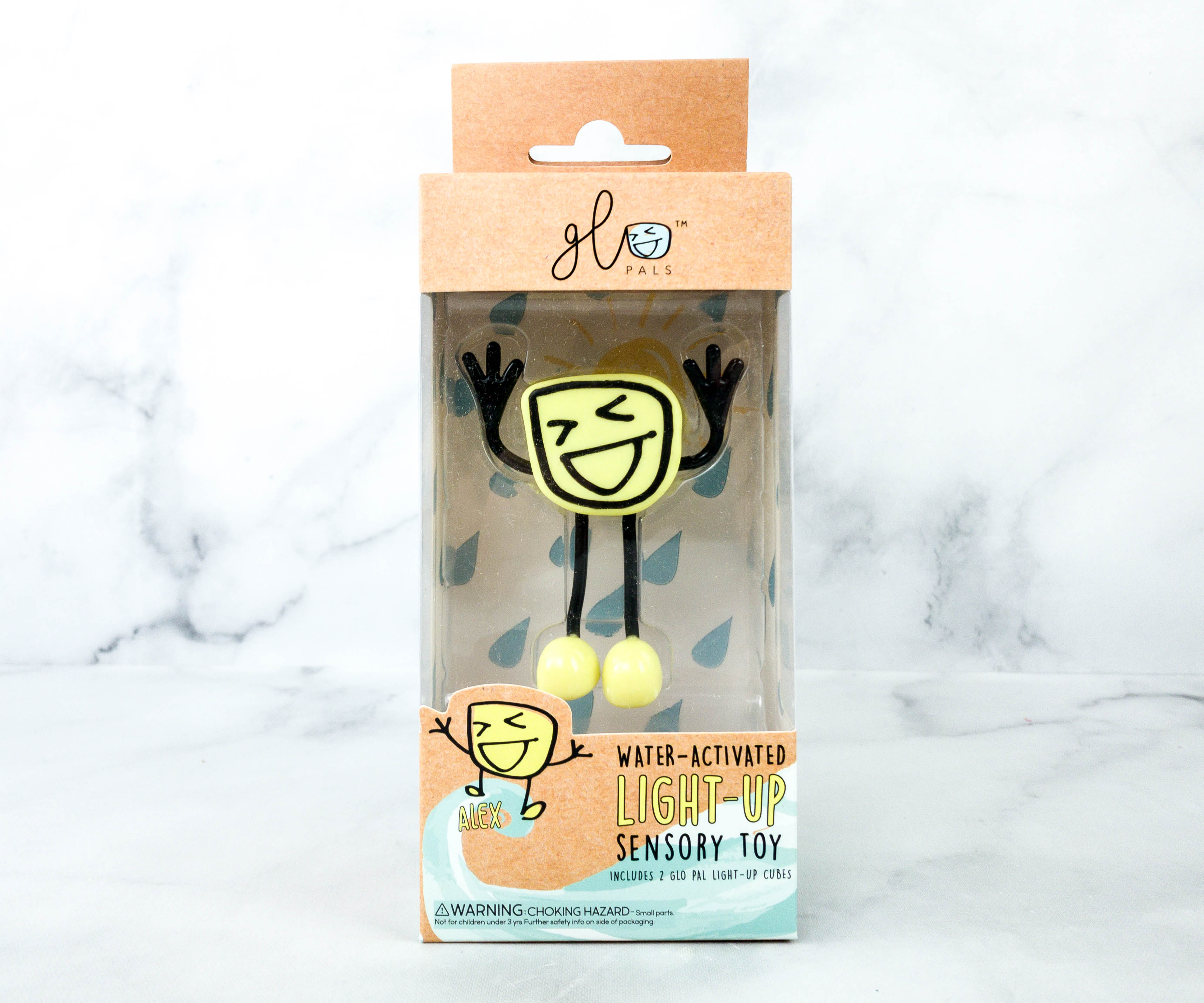 Glo Pal Character – Alex ($15) Glo-Pal is a liquid-activated, light-up sensory toy. It glows up whenever submerged or put into any liquid.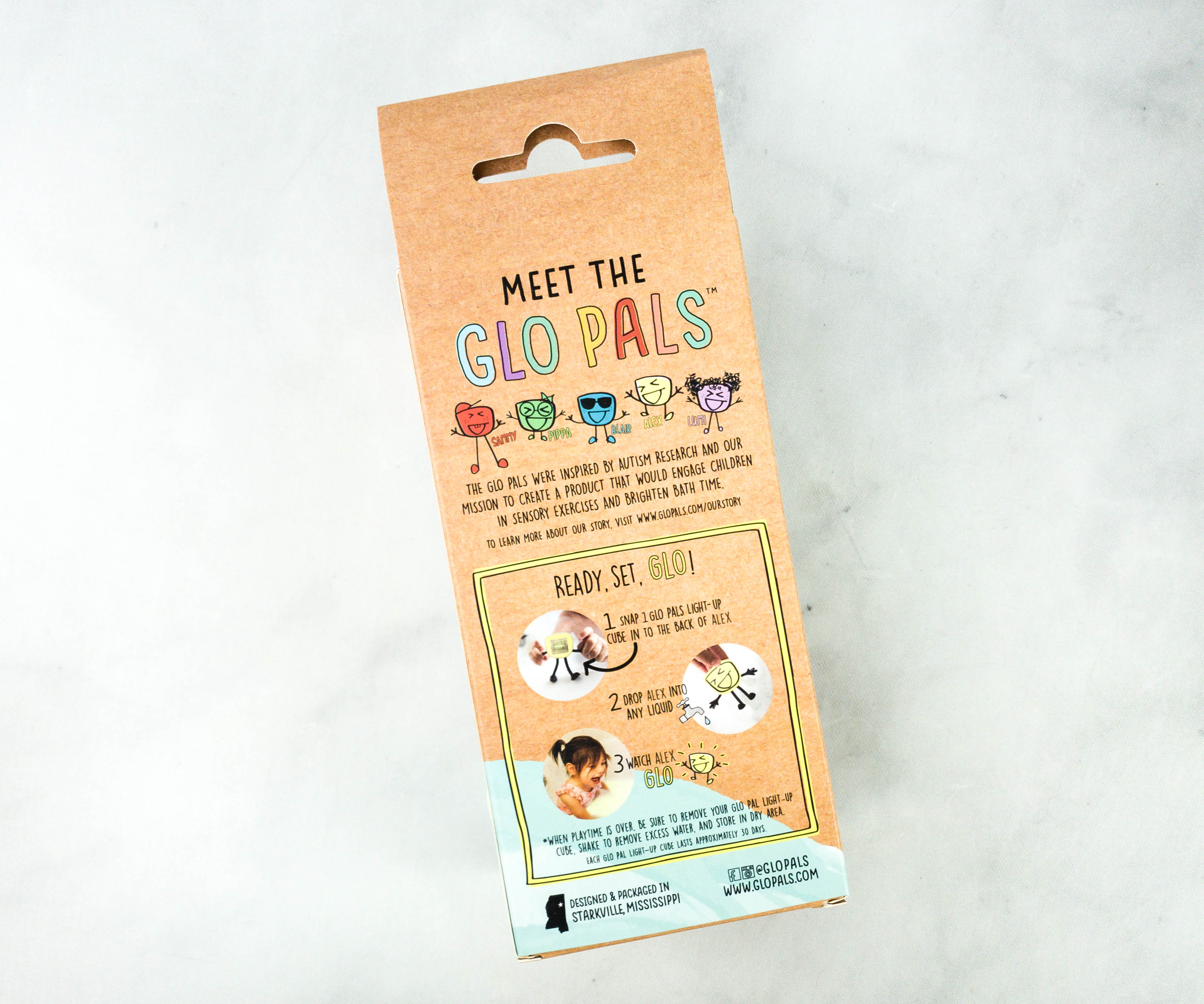 The back of the container features all the information you need to know about the toy, including all 5 variations and the direction for use.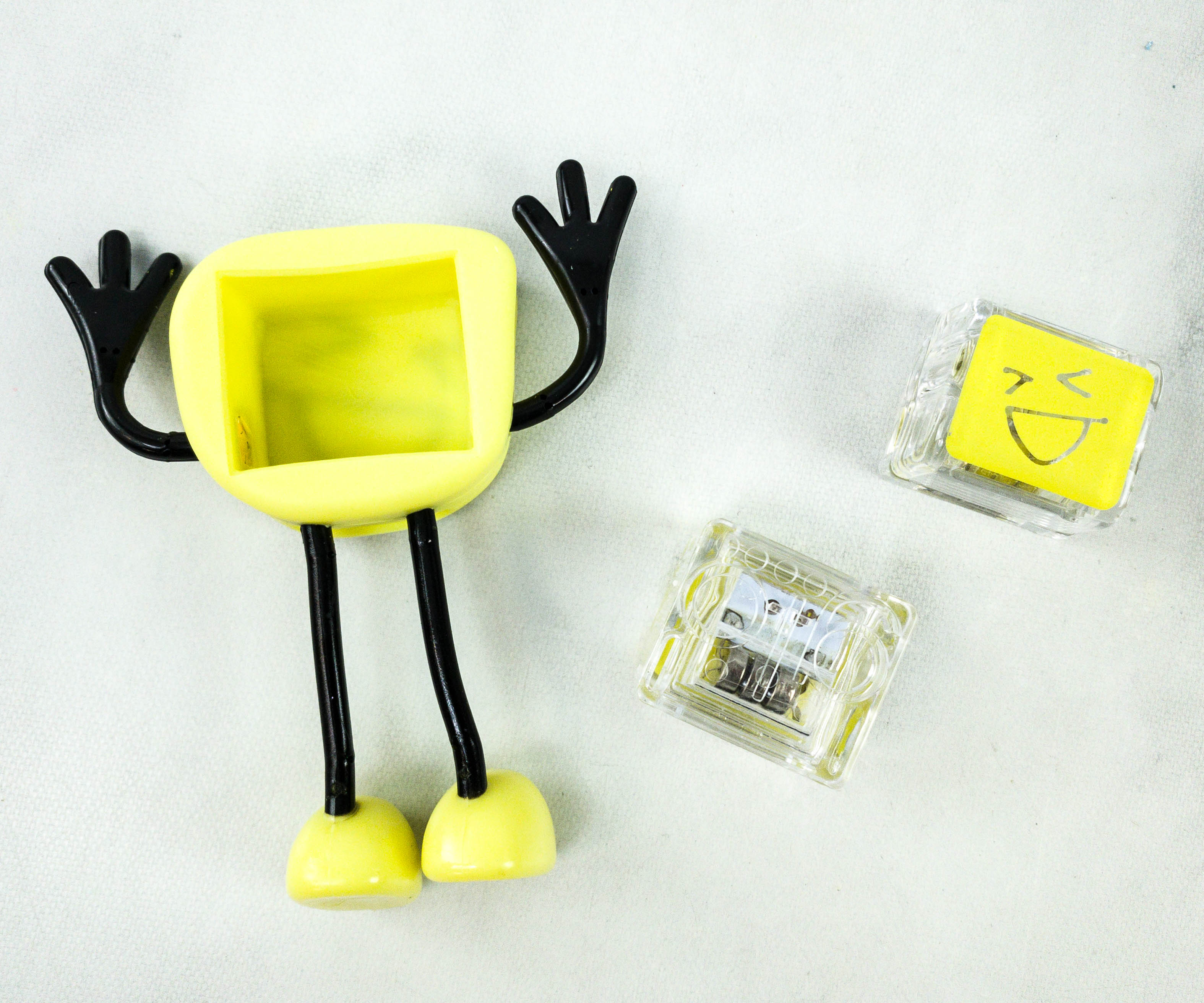 The kit includes 1 Glo Pal character, which is Alex, and 2 Glo Pal light-up cubes.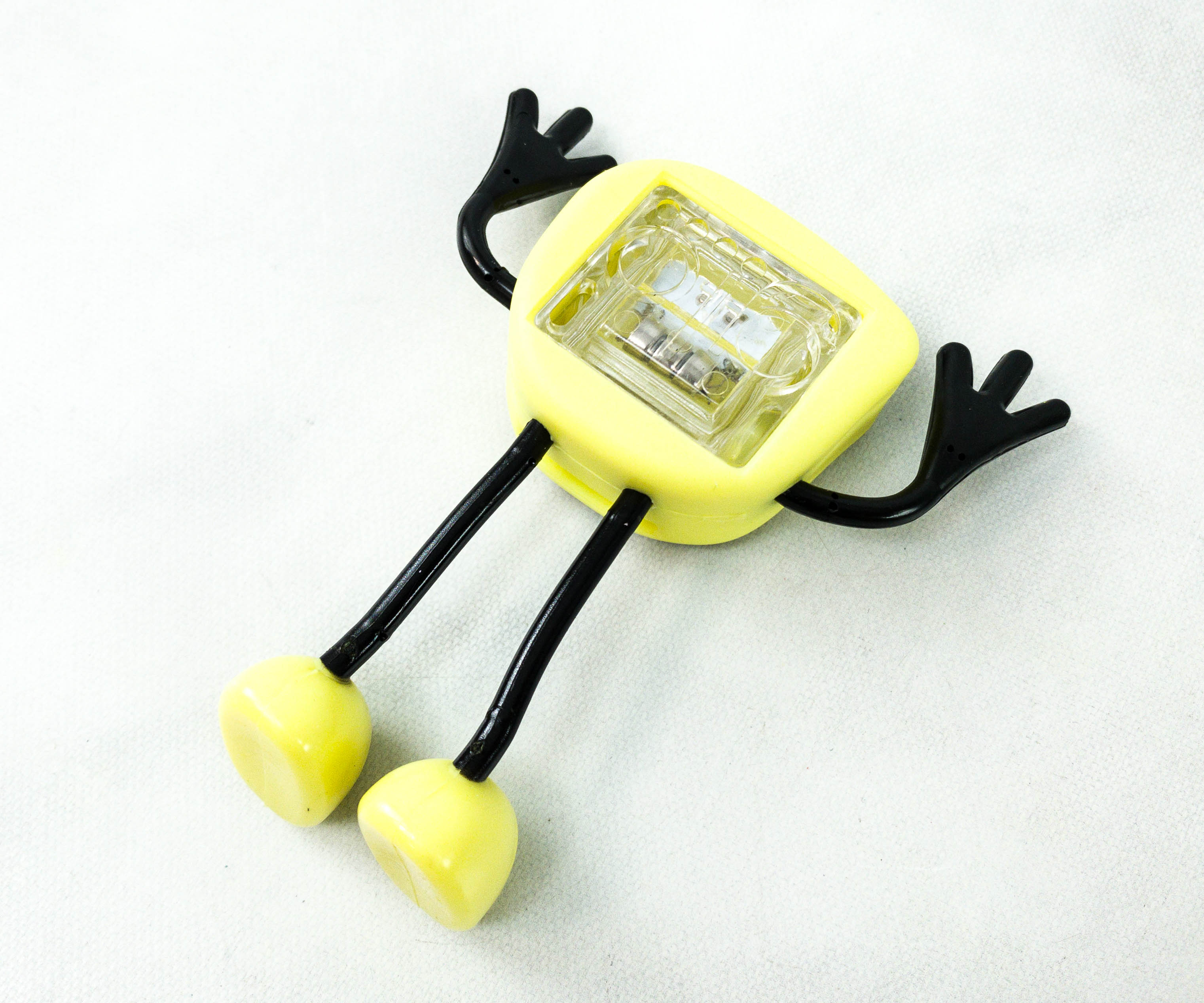 It's so easy to use, all you just need to do is insert your light-up cube into the back of the toy.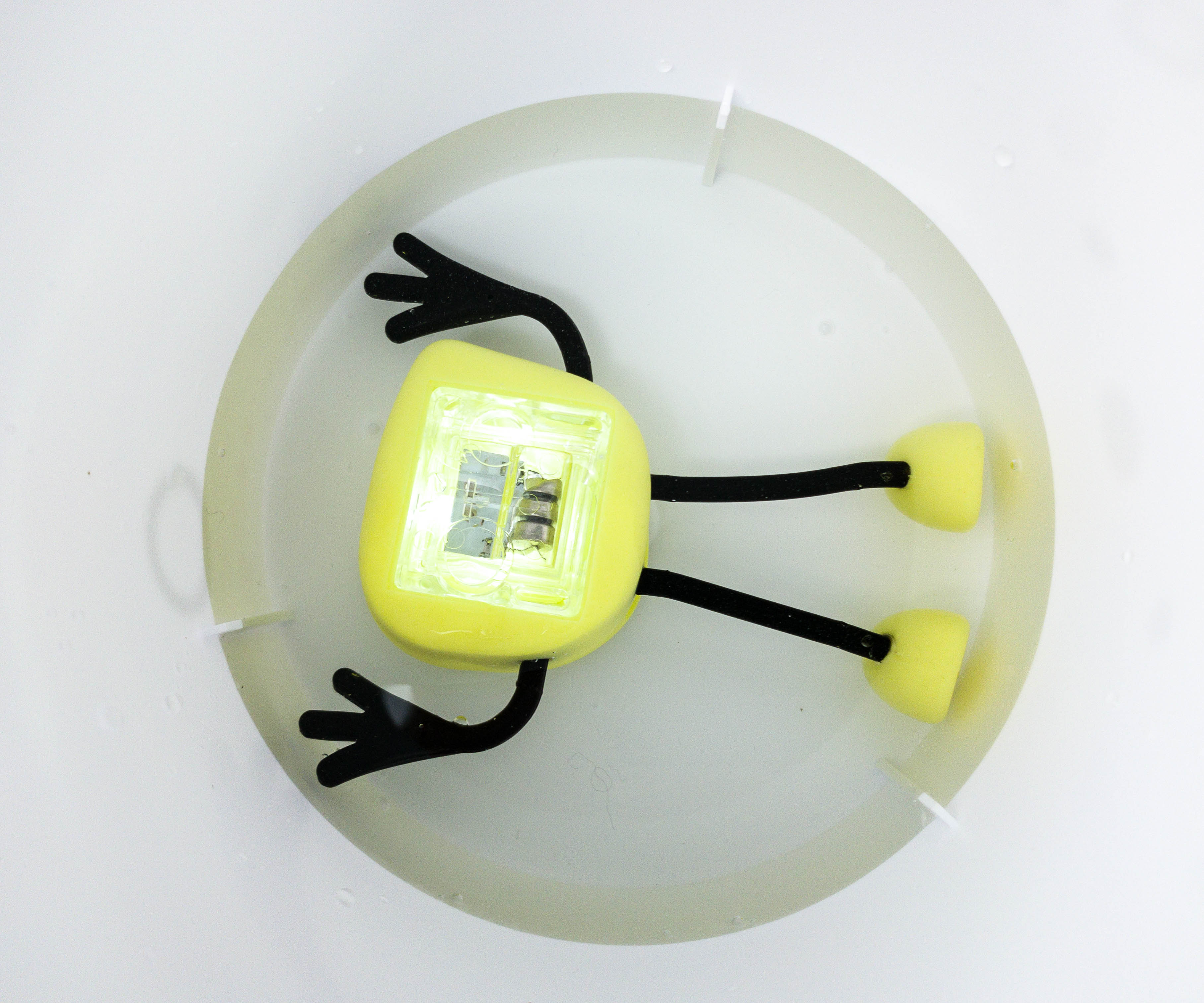 Then, submerge the cube in a cup of water!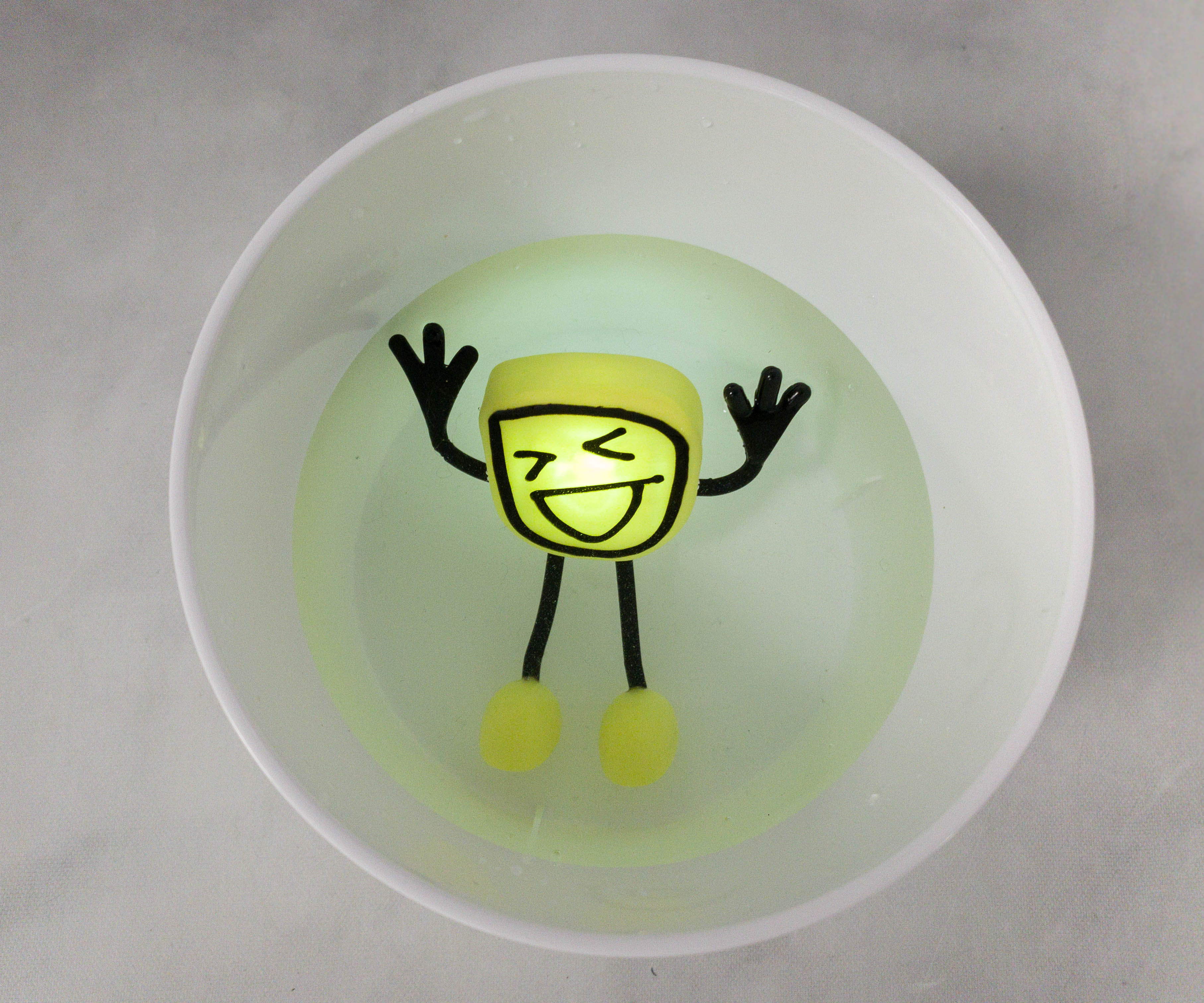 Once submerged in the water, the Glo-Pal will immediately light up.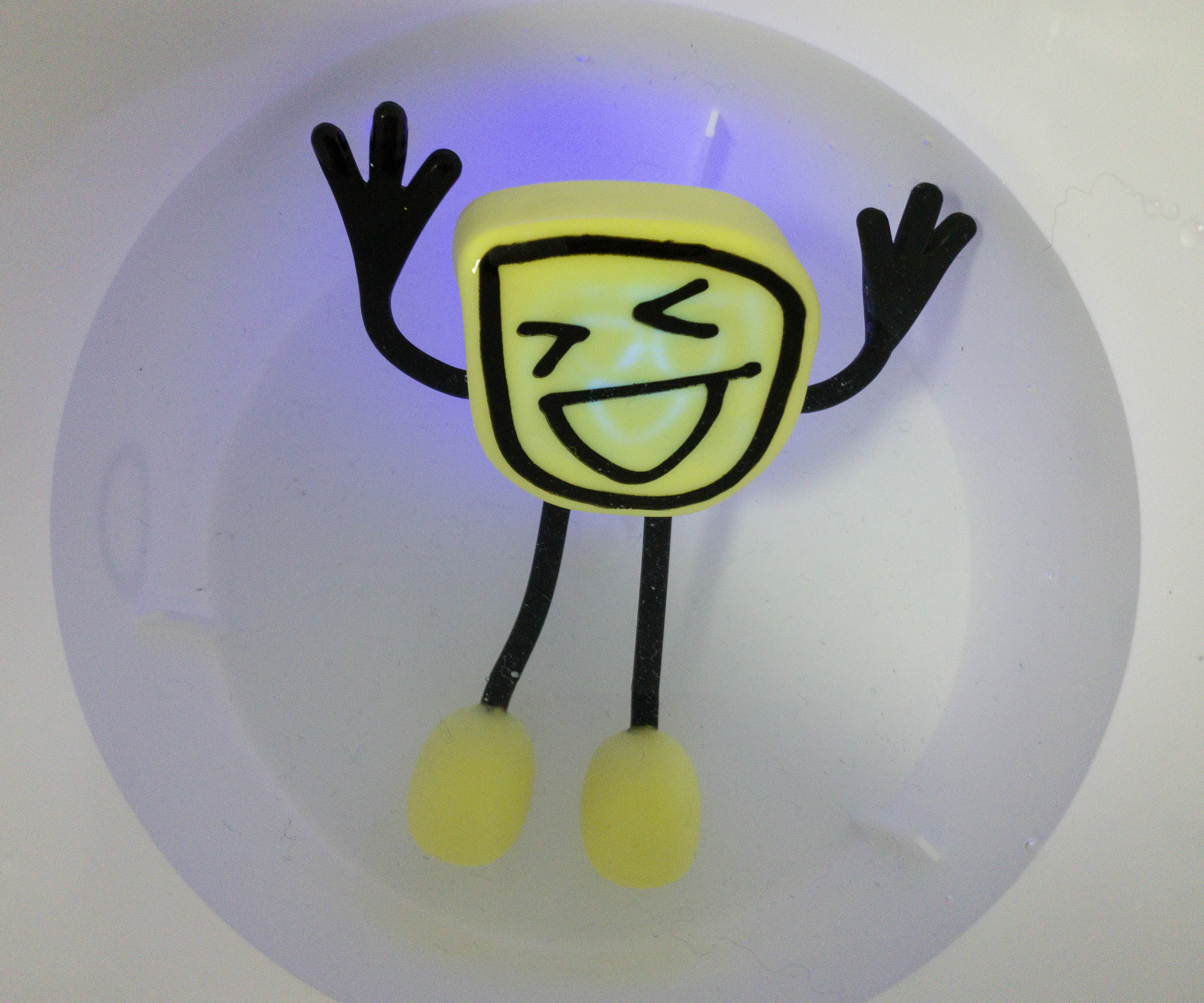 You can also change the color of the light. All you just need to do is get your Glo-Pal toy, switch the light-up cube, and submerge it back to the water. Here, the yellow light turned to blue!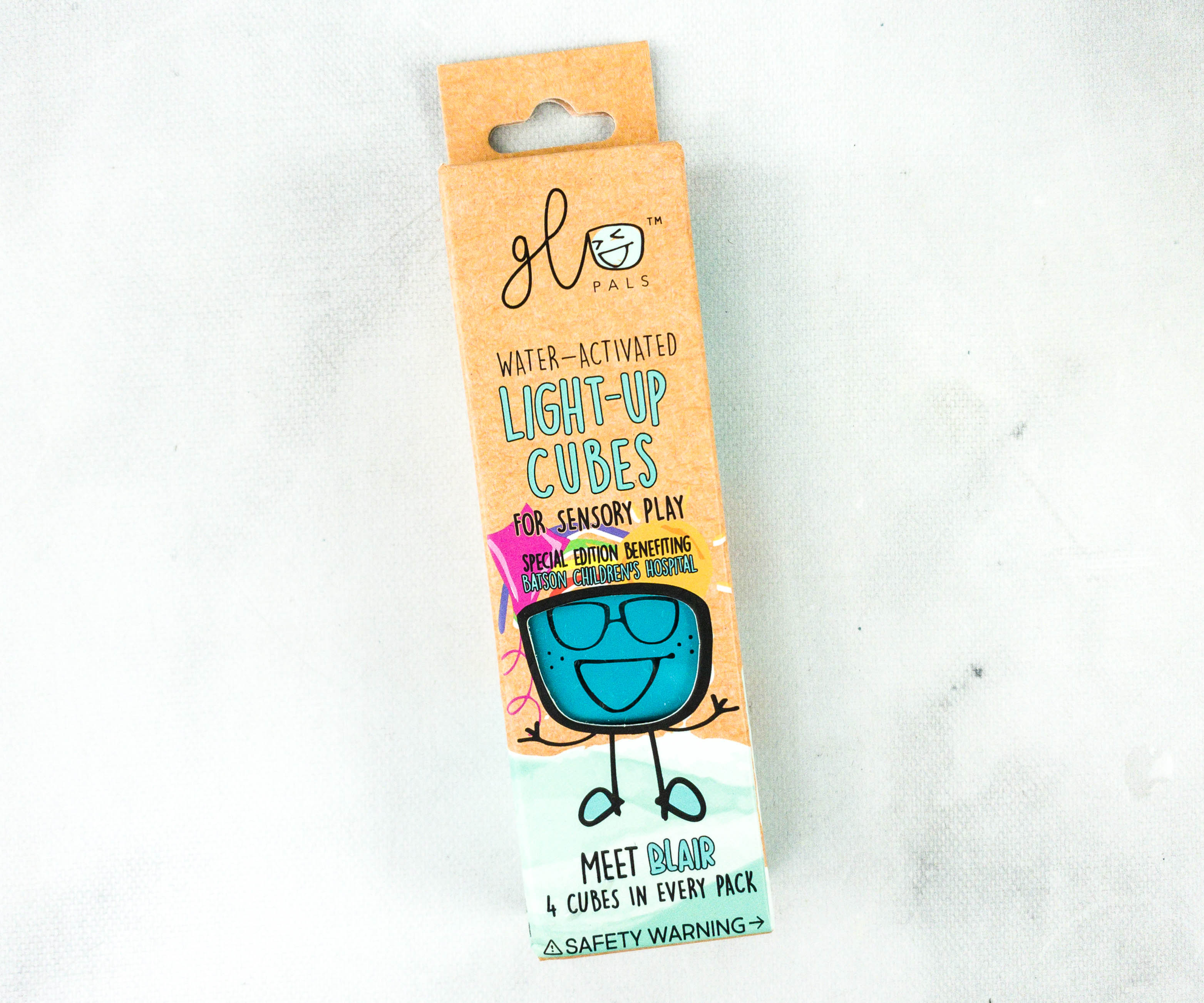 Glo Pal Cubes ($10) To provide more options for your Glo-Pal toy, they also sent a box full of Light-Up Cubes!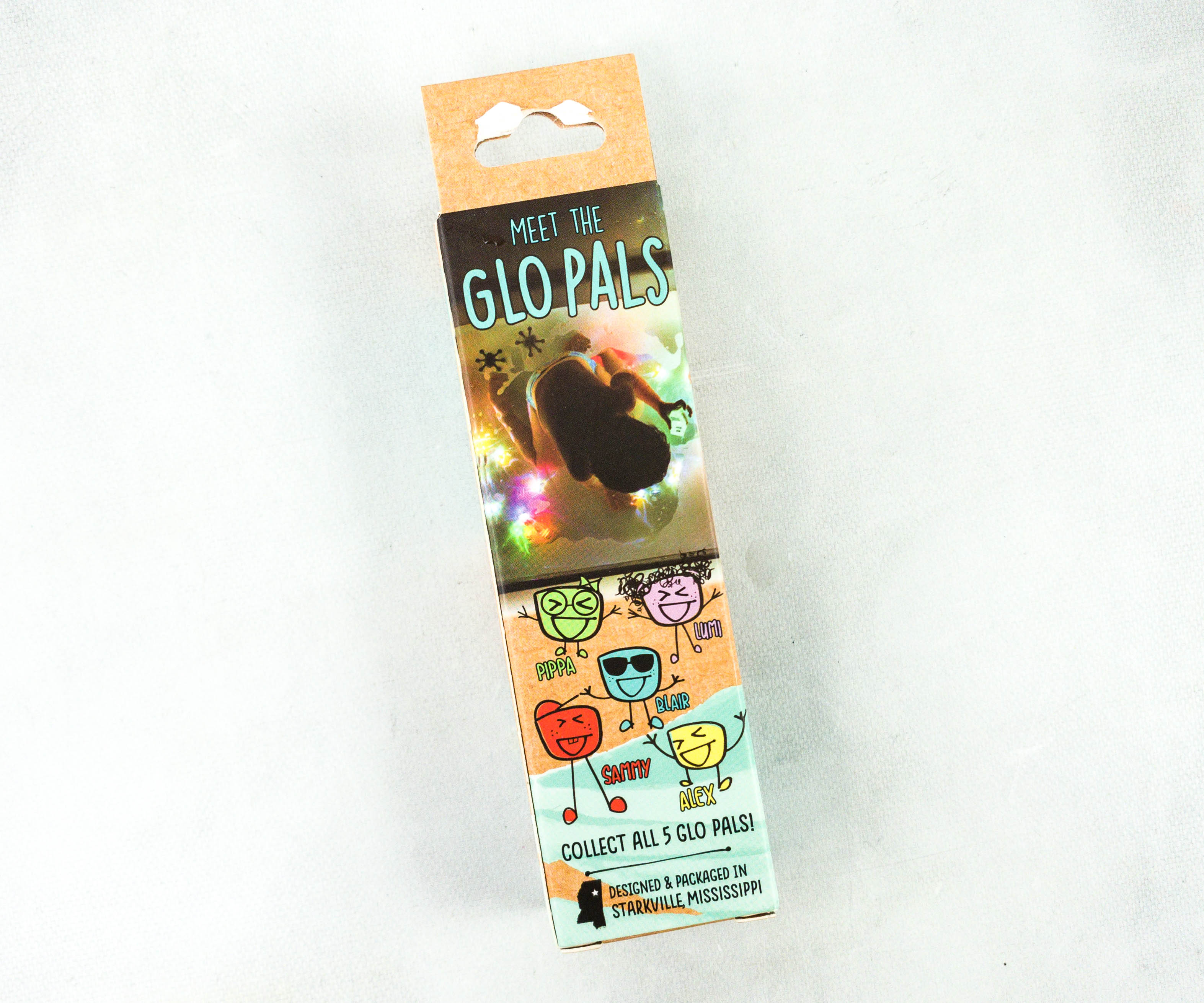 Glo-Pal cubes are available in five different designs, including Pippa, Lumi, Sammy, Blair, and our yellow Glo-Pal toy Alex!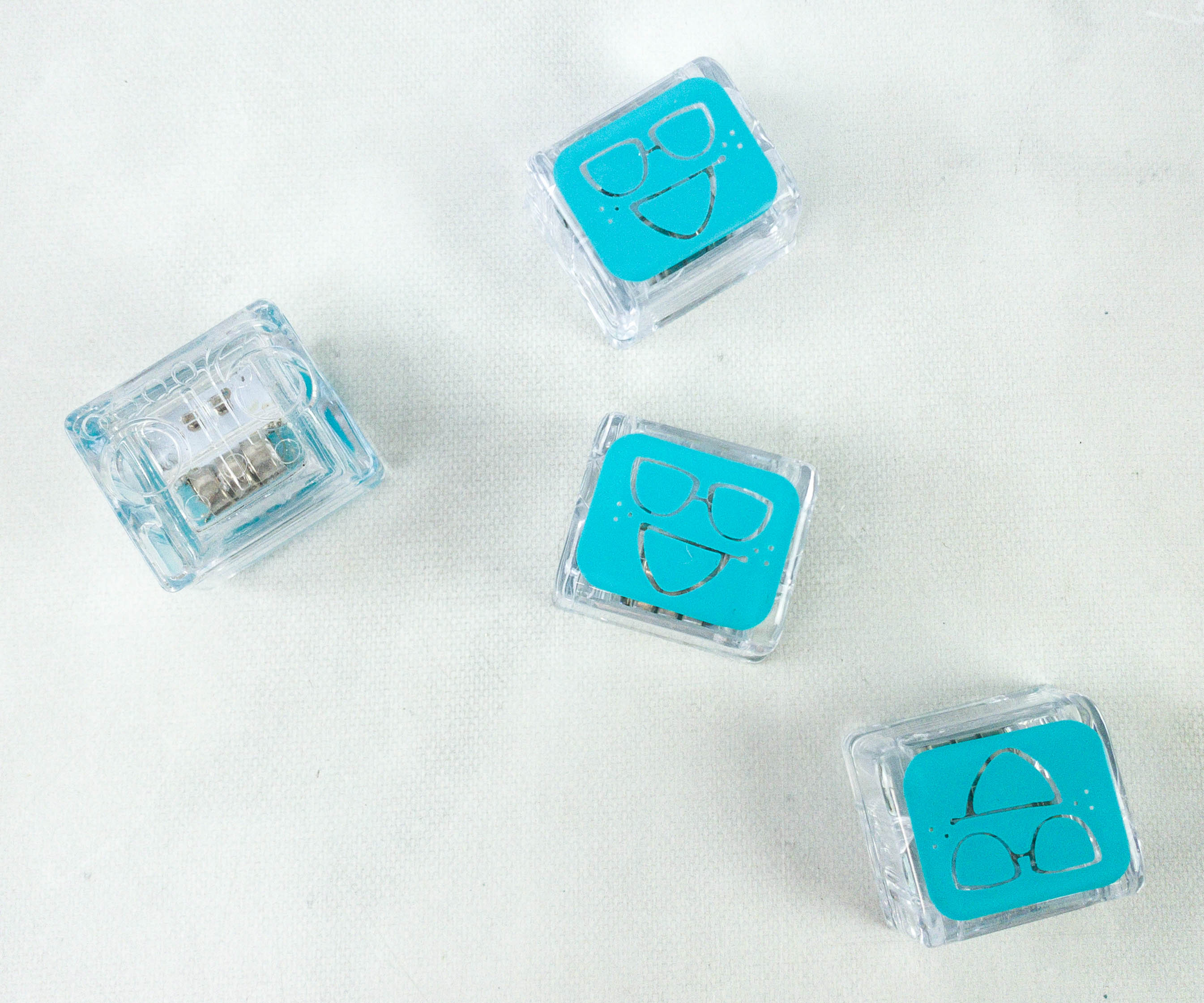 Inside the box are four additional light-up cubes, and it looks like we received the blue light-up cube named Blair! So cute!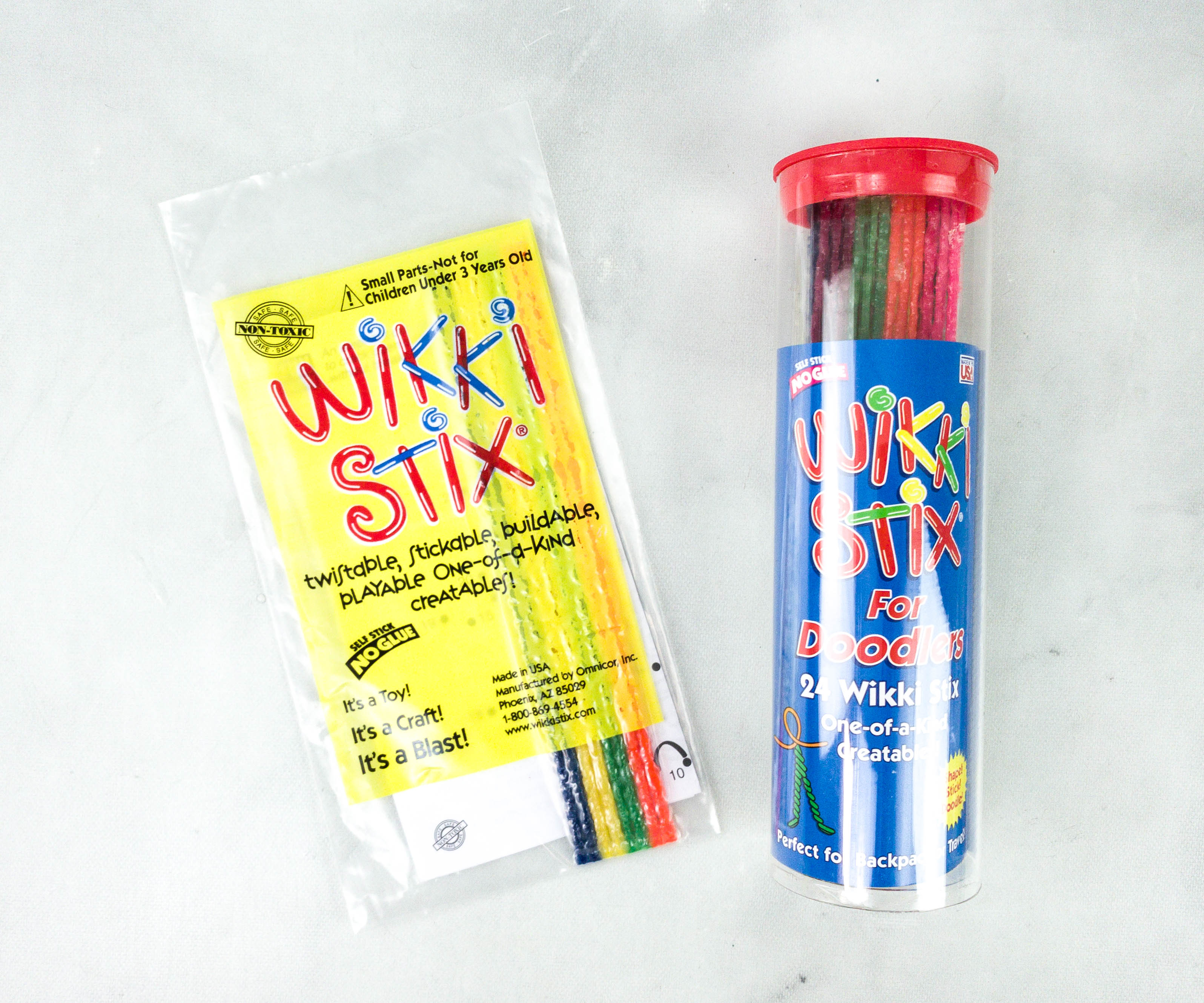 Wiki Stix for Doodlers ($5.15)  Wiki Stix is a unique sensory toy made from non-toxic materials. They feature a self-sticking property and they can be used by children above 3 years old to build, create, and play.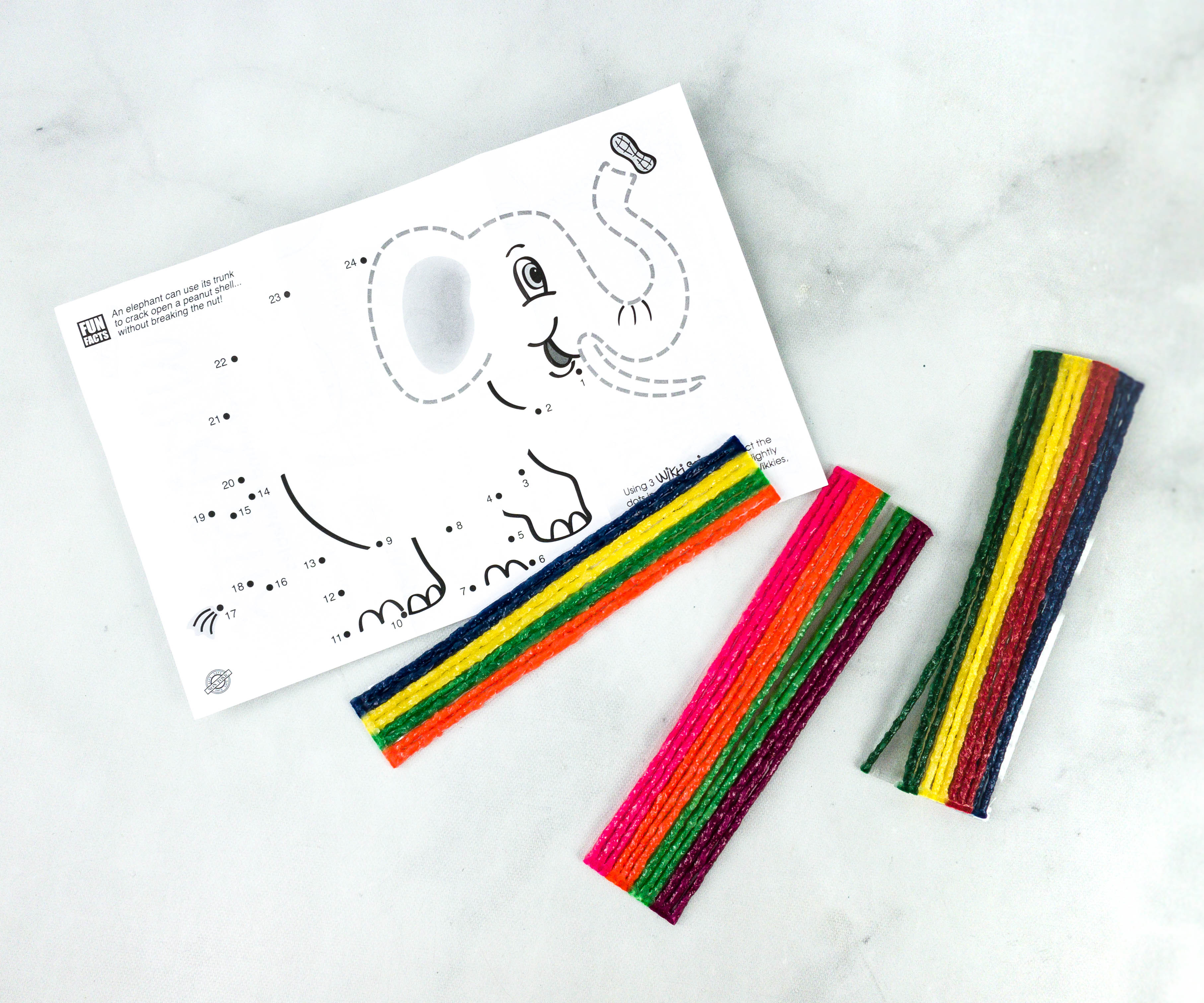 Here's a look at all the 24 colorful pieces of Wiki Stix. There's also a connect-the-dot activity sheet that kids can work on using the sticks. This is the perfect toy to help kids get creative!
It's great to have a subscription that understands the wants and needs of kids with autism, and Konnect Kraze is exactly that. This is their first box and it's quite promising. The selection of high-quality sensory toys proves just proves how much thought they put into the curation. They even added exclusive items like the shirt and the tumbler to make it more fun. Of course, I also appreciate that they're giving access to webinars as it would be a great help for parents of children with special needs!
What do you think of the Konnect Kraze box?