KONG Box dog toy subscription has a new deal this holiday!
Spread holiday cheer with our best box of the year! With a paw-shaped stocking, Santa toy, training tips, delicious KONG recipes and tasty treats, KONG Box will make every dog's holiday.
Get FREE Paw-Shaped Stocking & Santa Toy with your first box! Deal applies automatically, just use this link to subscribe.
The regular price for this subscription is $39.95 + FREE Shipping, and includes a variety of dog toys – teething, boredom, separation anxiety, and a lot more!
Check out our KONG Box review here to find out more about this subscription!
Here's how it works: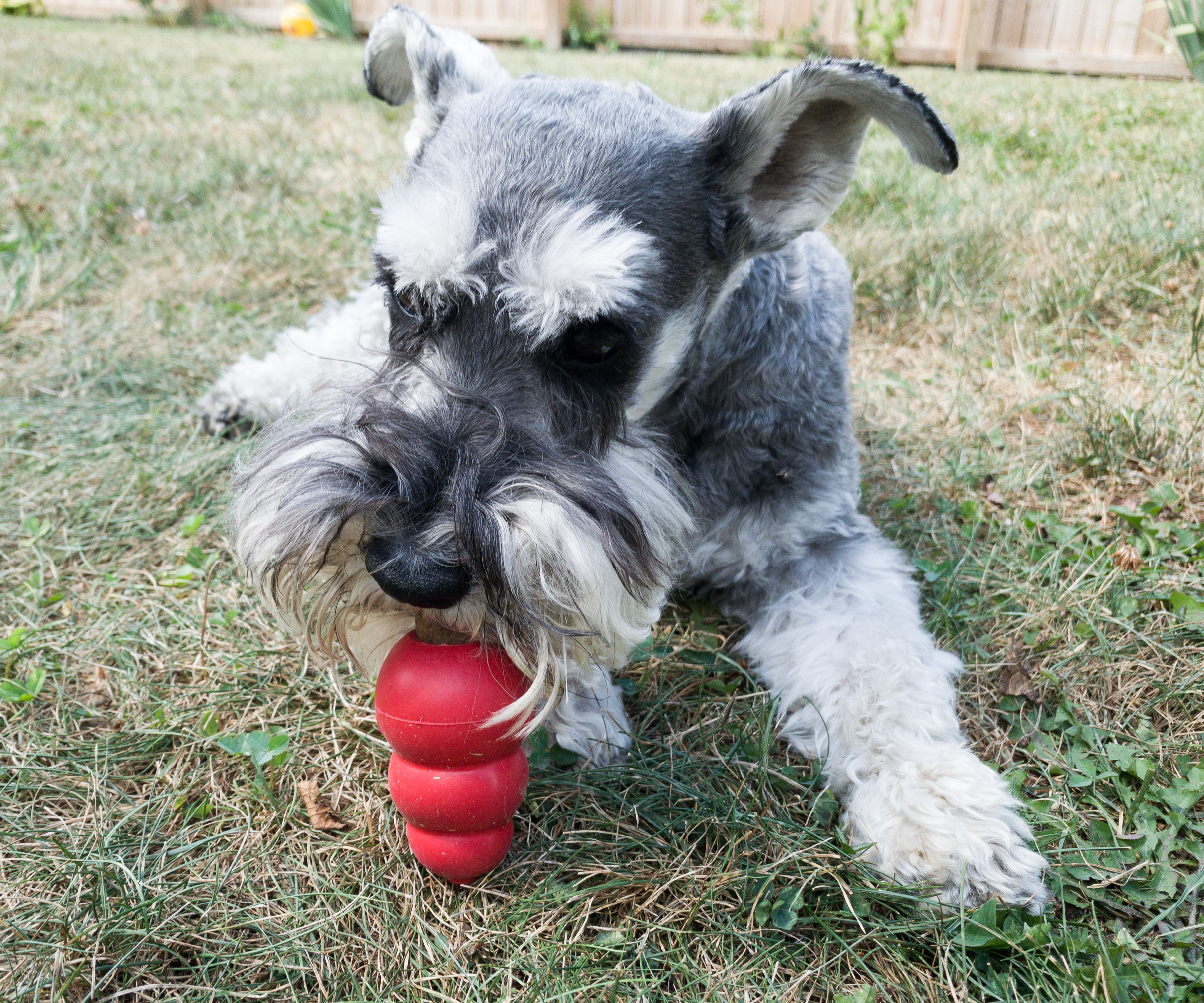 STEP 1 Create your dog profile – Starting at $29.95/box. Subscribe Monthly and Save. Valued at over $40!
STEP 2 Choose delivery frequency – FREE SHIPPING inside the contiguous 48 United States.
STEP 3 Happiness Delivered – Dog and Person won't comprehend how they survived, thrived and played before Kong Box.
And here's what your dogs will get:
KONG CLASSIC – Every dog needs the iconic KONG Classic… That's why we ship one with every first purchase!
1 KONG TRAINING TOY – KONG's rubberline toys extend far beyond the KONG Classic. Manufactured in Golden Colorado, USA
1 PERSONALITY TOY – Your furry friend has their own unique personality and needs, which is why we include a toy that is hand-picked, just for them!
2 KONG RECIPES & TIPS – Let your dog feel like he is eating at a 5 star restaurant. We include an easy-to-make recipe with every KONG Box. Every box ships with personality tips based on your dog's personality profile.
3 KONG TREATS – KONG toys are designed to be used with KONG Treats. 3 unique treats in every box
What do you think of KONG Box?