BookCase.Club now has a subscription for children of all ages – the Kids BookCase Club! Starting at $9.99 each month, you'll get a monthly shipment of handpicked books that you and your kids will surely love. Each BCCKids case comes with three handpicked children's books, chosen to ignite the imagination and inspire creativity.
You can customize the subscription depending on your child's gender and age range. Available age categories are newborn to 2 years old, 2 to 4 years old, 5 to 6 years old, 7-8 years old, and pre-teen.
This is the review of the 5-6 years old box!
DEAL: Save 50% on your first month! Use coupon code HELLOSUB501M. OR Get 10% off your entire order! Use coupon code HELLOSUB10.
The interior of the box cover encourages us to take pictures of the box and share them online using #BCCUNBOXING.
The books were wrapped in tissue paper with Kids Bookcase Club branding.
Everything in my box!
Princess Kitty by Steve Metzger ($16.54)
Princess Kitty is in for a royal treat! Her palace attendants are throwing a surprise party in her honor. At least, that's what she thinks! There will be games, presents, cake, and more. But when the guests start arriving, no one is paying attention to the kitty of honor! What's a princess to do?

From award-winning children's book author Steve Metzger, and accompanied by colorful, vibrant illustrations by Ella Okstad, comes Princess Kitty, a sweet and silly story about a kitty who learns to share the spotlight.

Perfect for fans of They All Saw a Cat and Bad Kitty!
This picture book is ideal for cat lovers!
The story synopsis is printed on the inside flap of the book.
The story is told from the cat's point of view and she thinks that the world revolves around her. The texts are pretty small, which could be a downside for beginning readers, but the vocabulary used is appropriate for preschoolers.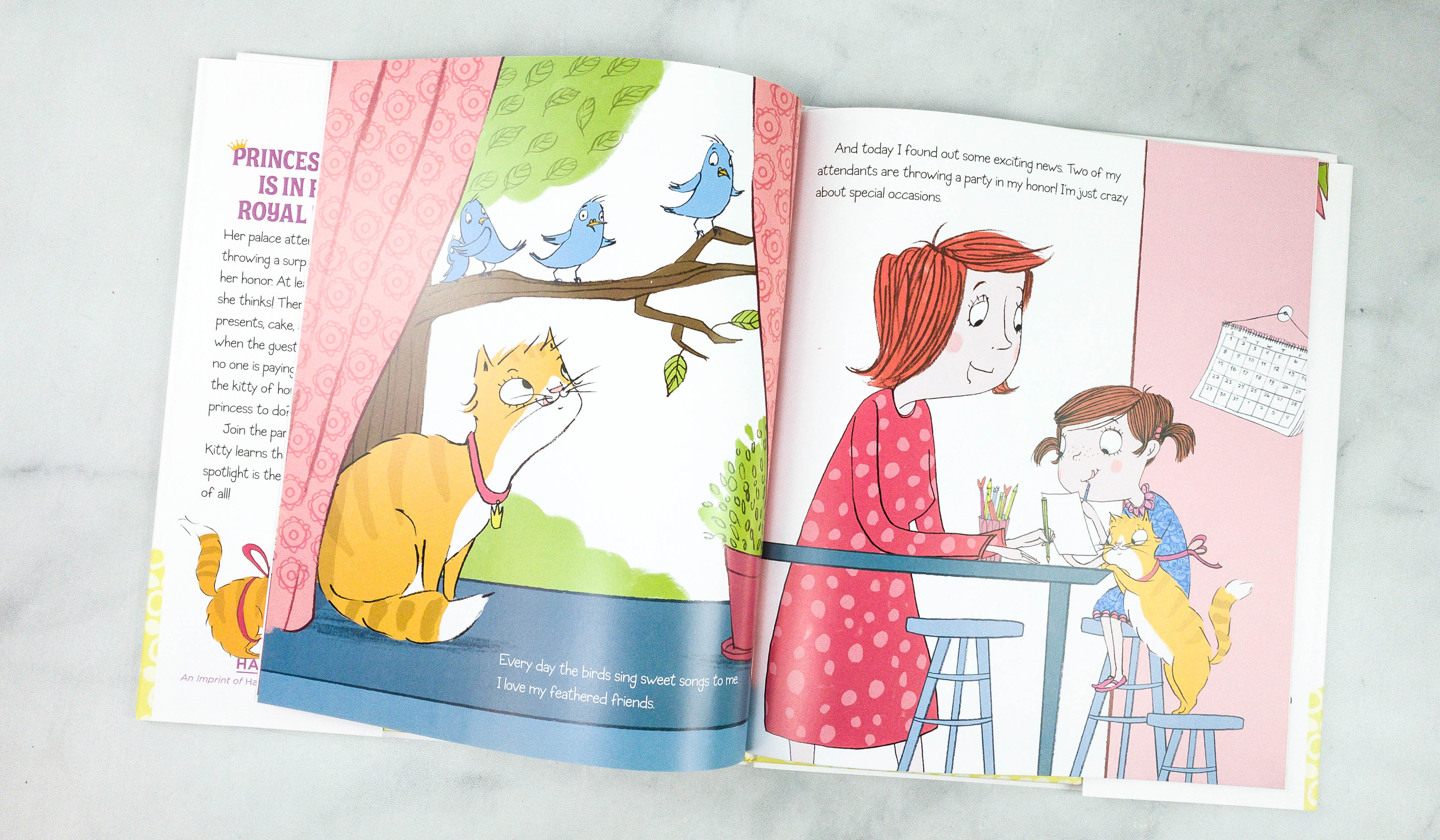 The colorful drawings match the story's humor well.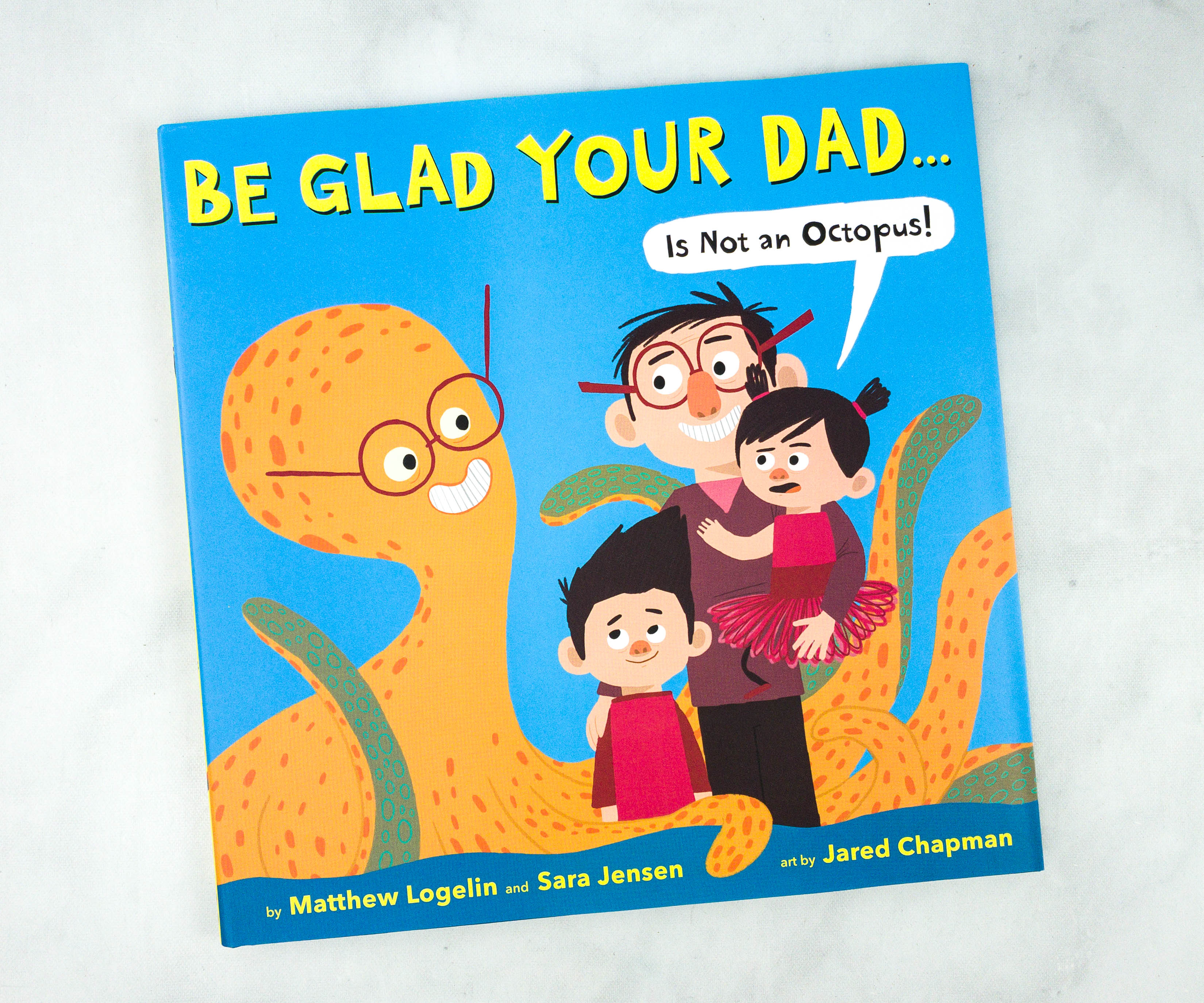 Be Glad Your Dad… Is Not An Octopus! by Matthew Logelin and Sara Jensen ($14.99)
Be glad your dad is not a dog, because he would lick your face to say hello!

Most of the time, you're glad your dad is your dad, until he gets grouchy, bossy, or just totally gross. Then you wish you could swap him for something else. But be careful what you wish for, because it could be way worse….

In this silly what-if story, kids will roar with laughter at the misadventures of a monkey dad, an alligator dad, a whale dad, and even a unicorn dad! But nothing can replace the dads who love them more than anything in the whole wide world.

Be sure to check out the fun facts about the animals in the story in the back of the book!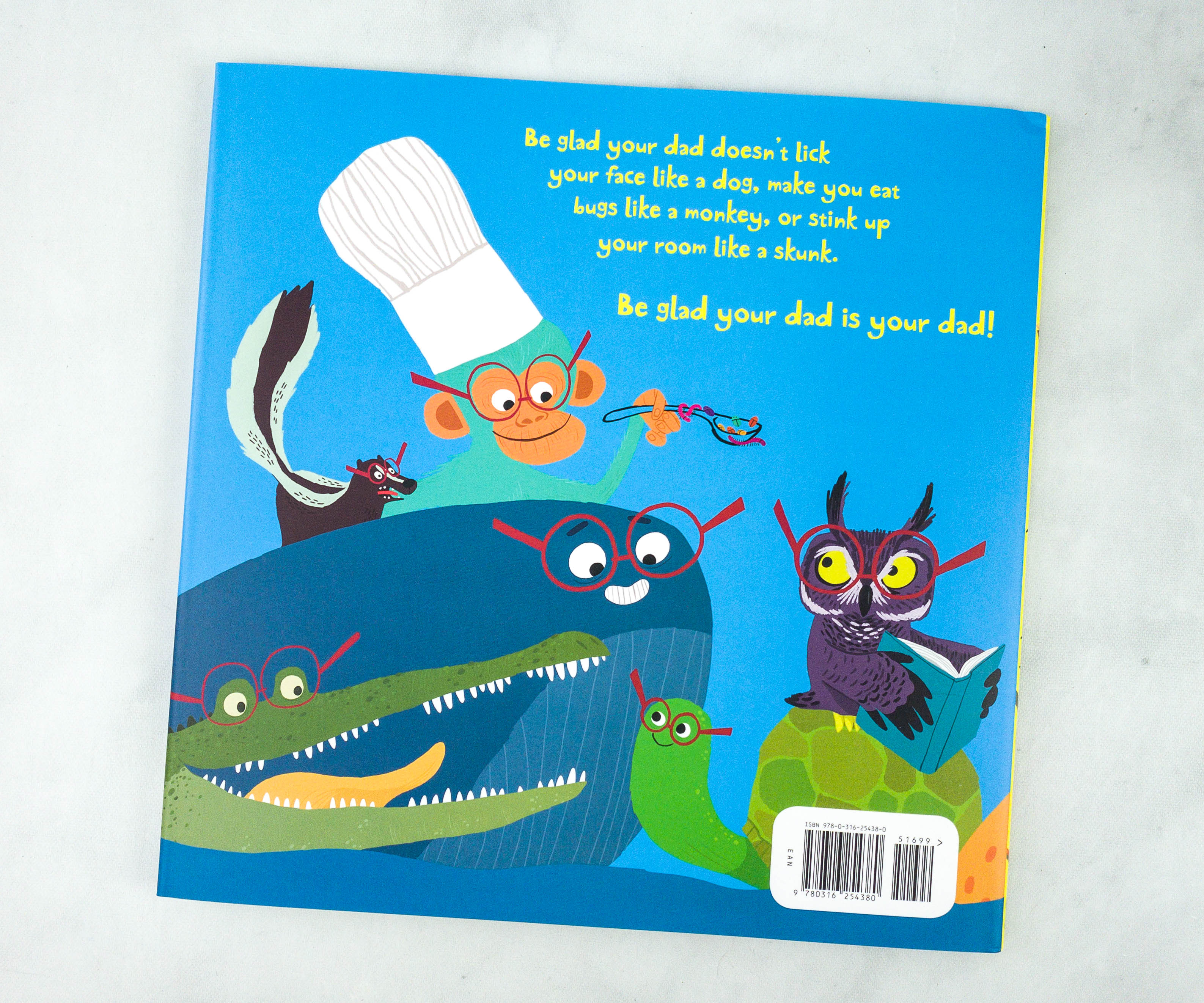 This is such a quirky story about kids imagining their dads as different animals.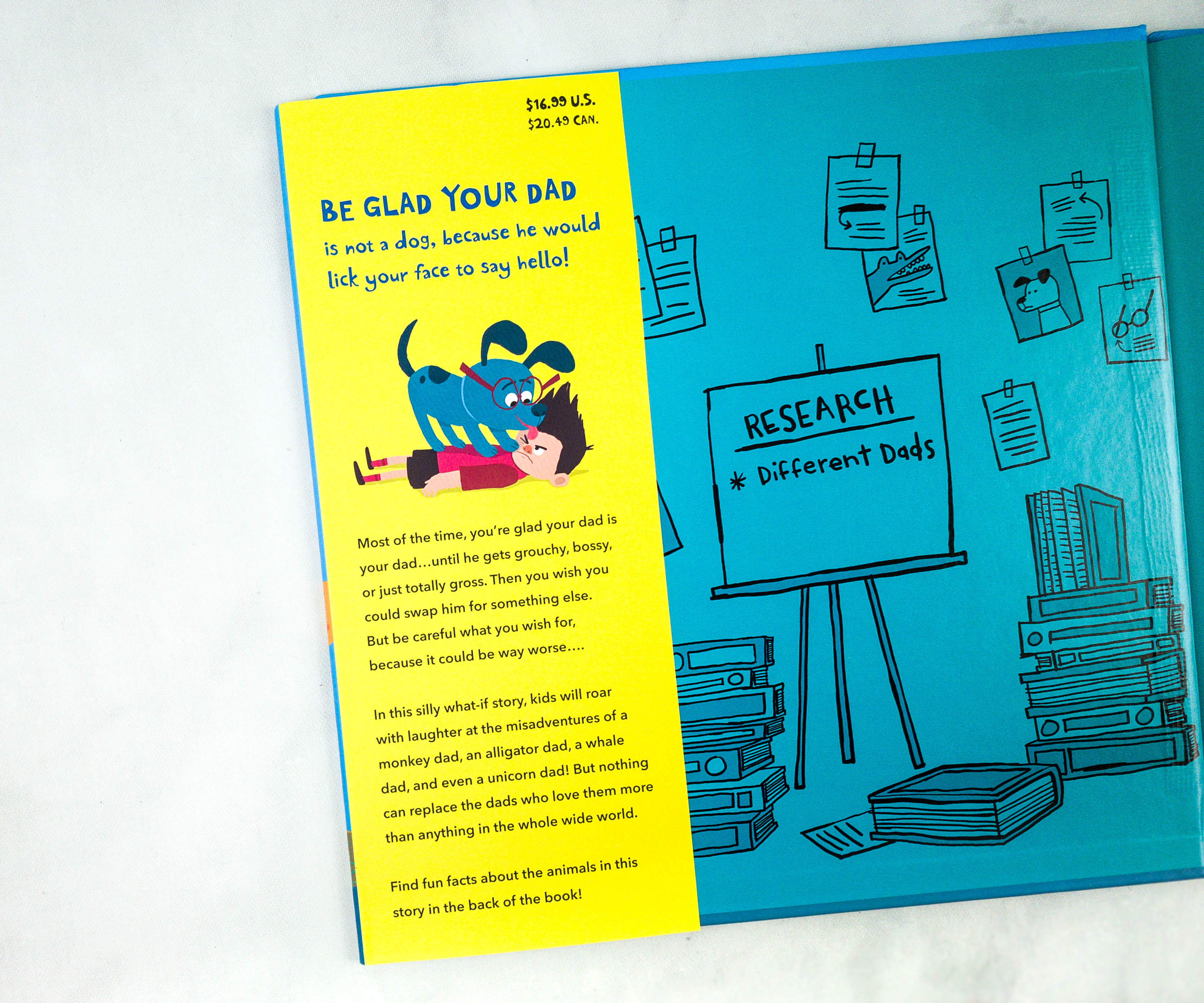 Aside from the engaging story, the book also includes fun facts about the mentioned animals.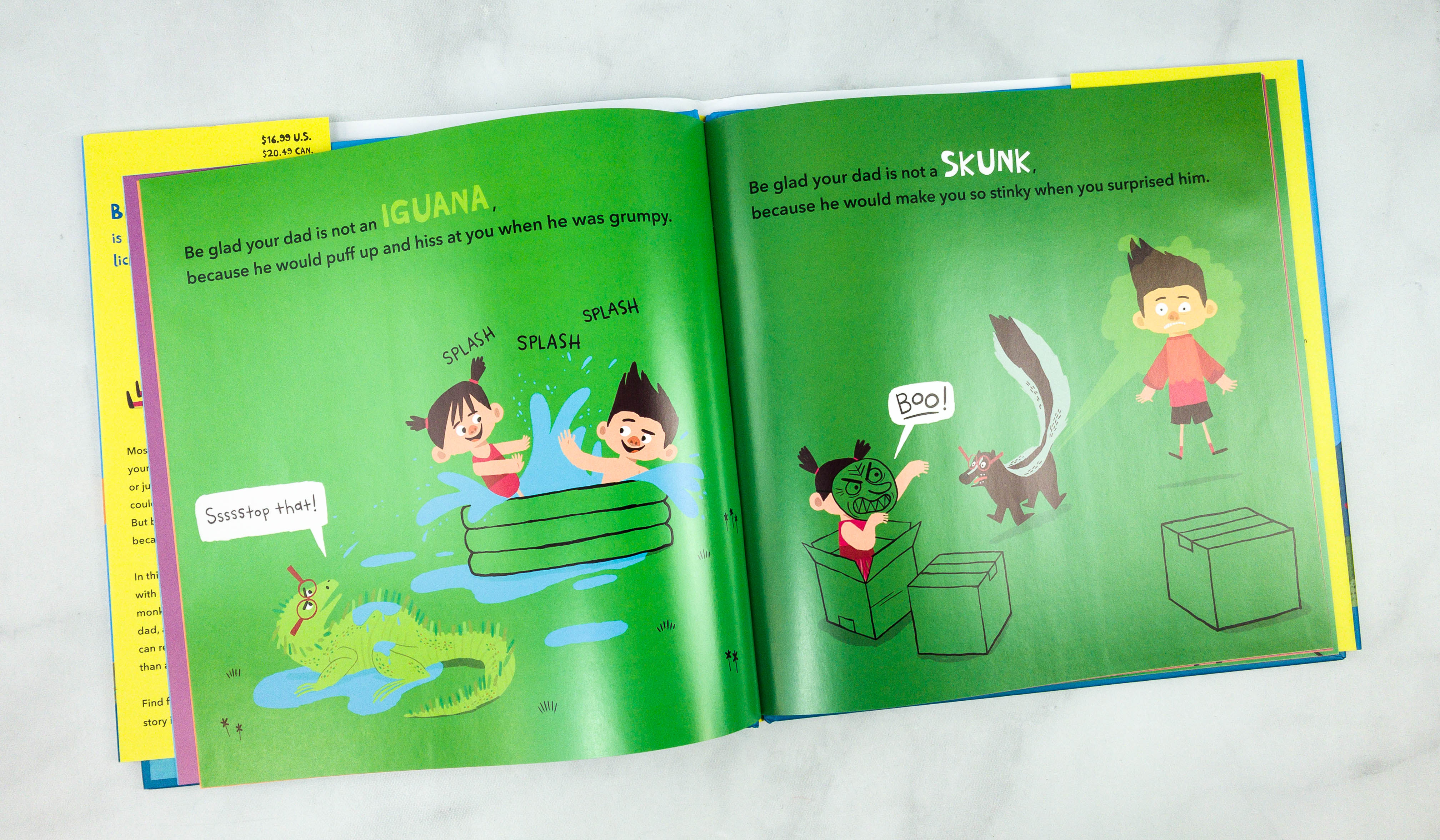 The full-color illustrations are fun and vibrant, my kids can't get enough of them.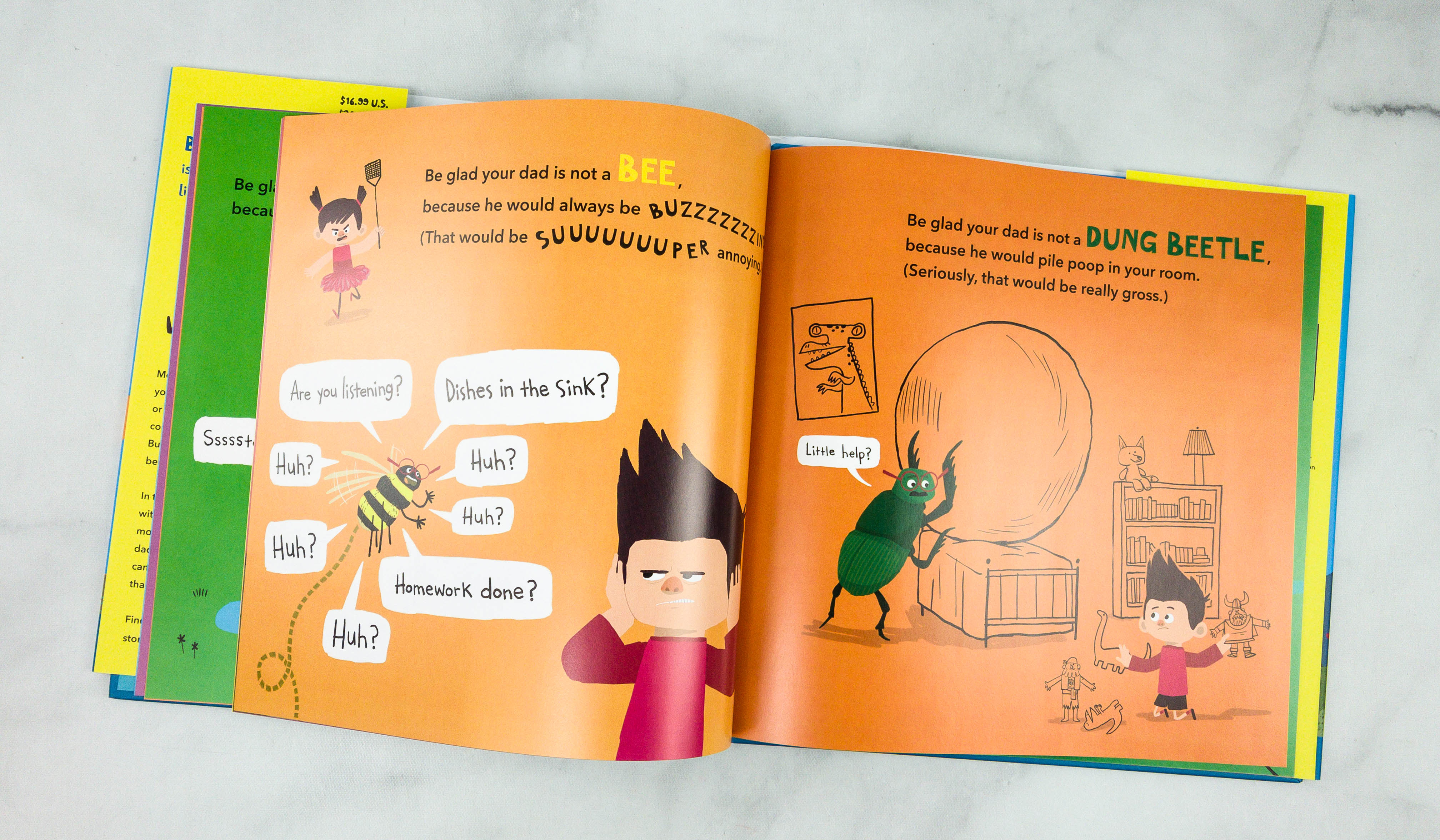 They used different fonts to emphasize words and animal sounds. There are also dialogue boxes that make the story more fun!
Elbert: The Curious Clock Tower Bear by Andrew Prahin ($14.60)
An inquisitive bear discovers the wonders of the world around him in this utterly charming picture book that celebrates curiosity, asking questions, and being true to yourself.

Unlike the other mechanical bears in the village clock tower, Elbert can't help but notice all the marvelous things around him–snow falling in winter, fireworks in the night sky, the magnificent stag standing in the cobbled street below. But when Elbert's growing curiosity threatens to disrupt the orderly life of the clock tower, the other bears decide Elbert must go. What's a small bear with a big curiosity to do? Explore, of course! And maybe even find a way to spread his inquisitive spirit. Here's the perfect book for readers young and old who believe that staying curious is more important than following the rules.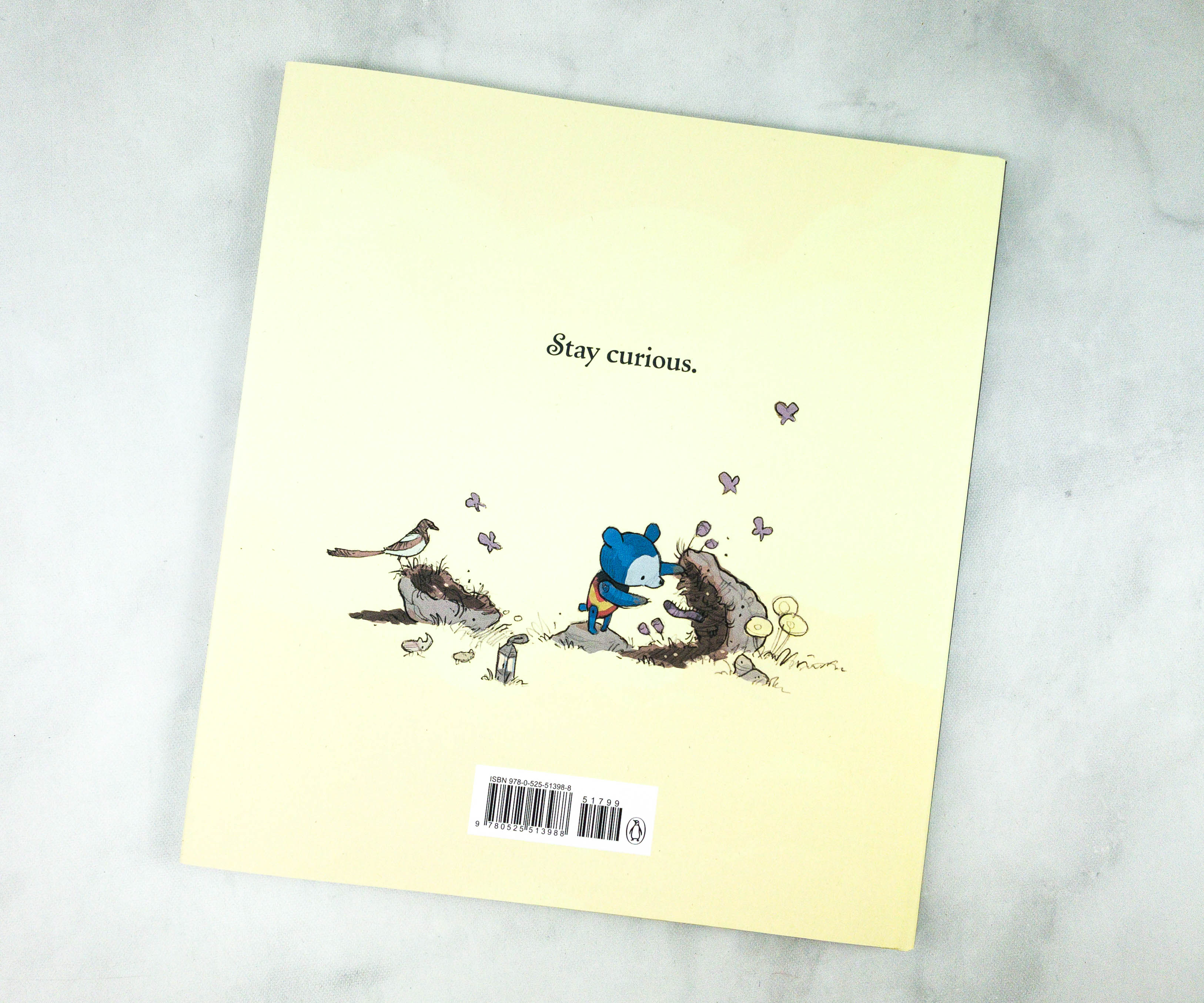 This is definitely a relatable story for the curious kids!
It's about a mechanical bear who always notices the things around him, which makes him totally different from other bears of his kind.
This is such a sweet story accompanied by charming illustrations!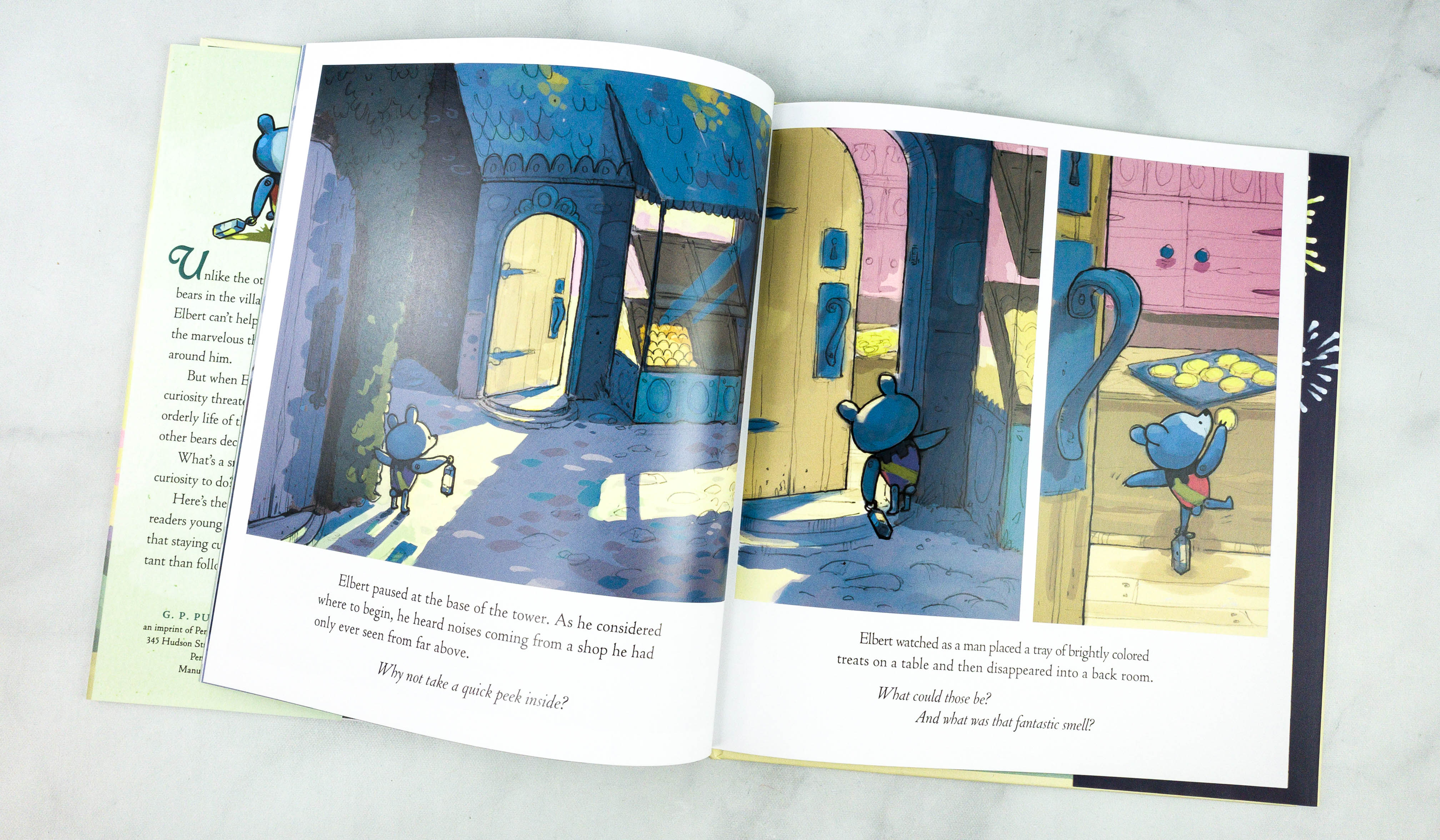 This book has relatively longer sentences compared to the other two books. It also has a nice range of vocabulary words!
BookCase Club always sends nice books that appeal to my kids! This month, the box includes three books featuring animals as the main characters. My kids' favorite is the book about the animal dads! It's not just funny, it also includes trivia about the featured animals. All three books have wonderful illustrations and ideal for reading beginners as well. For parents who want to encourage their kids to read, this is a good subscription to try. It also makes a nice way to collect high-quality books for your kids' home library!
Are you getting Kids BookCase Club?