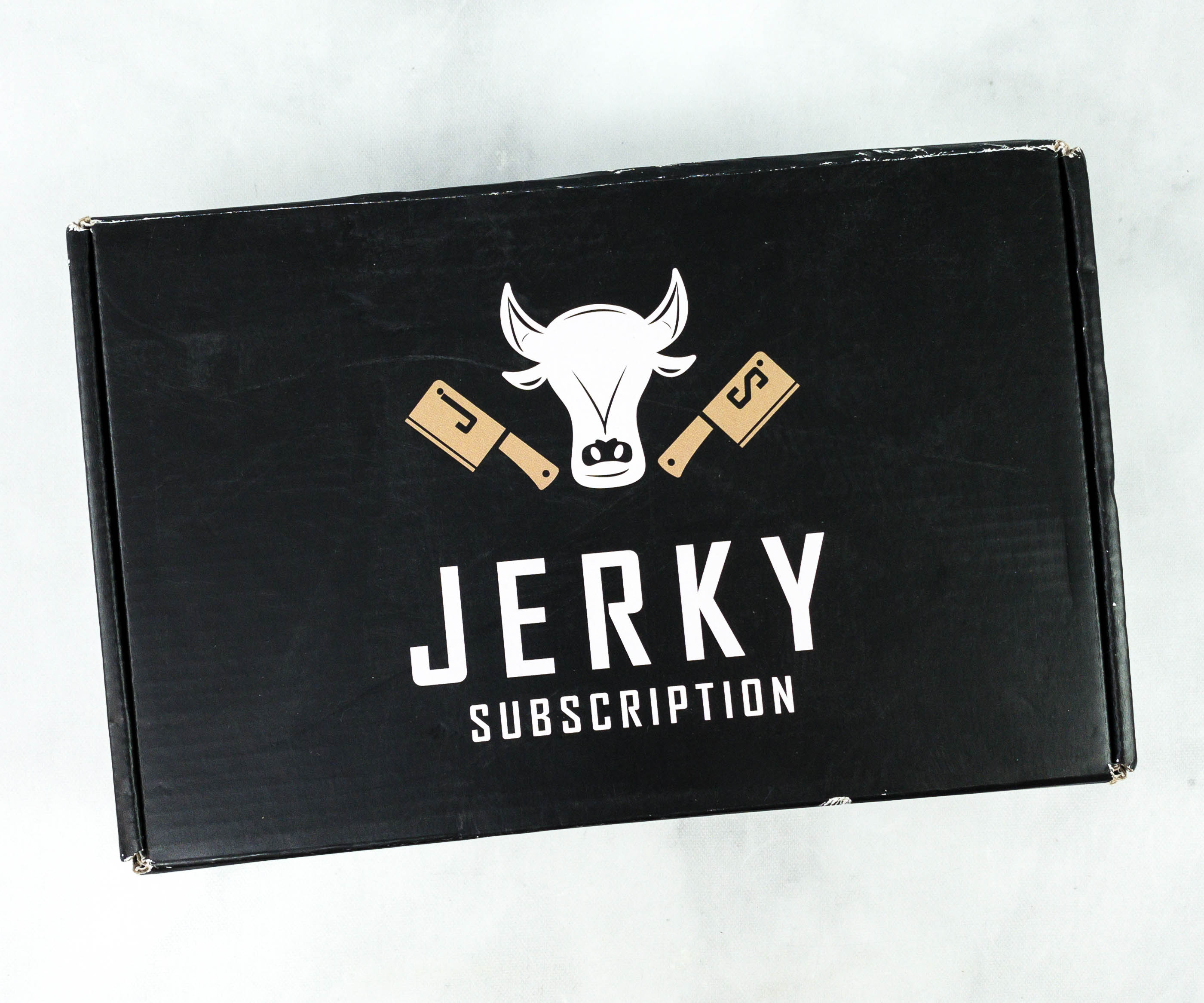 Jerky Subscription is a craft beef jerky of the month club that delivers new jerky brands and hard to find jerky flavors straight to your door. They promise that everything they send is minimally processed, minimally preserved, and contains less than 5g of sugar per serving. It's ideal for paleo, CrossFit, keto, and low-carb dieters! The monthly subscription costs $20 for 2 bags, $32 for 4 bags, $45 for 6 bags, and $56 for 8 bags.
This is the review of the Jerky Subscription new member box.
DEAL: Get 10% off on your first month! Use coupon code HELLOSUBSCRIPTION.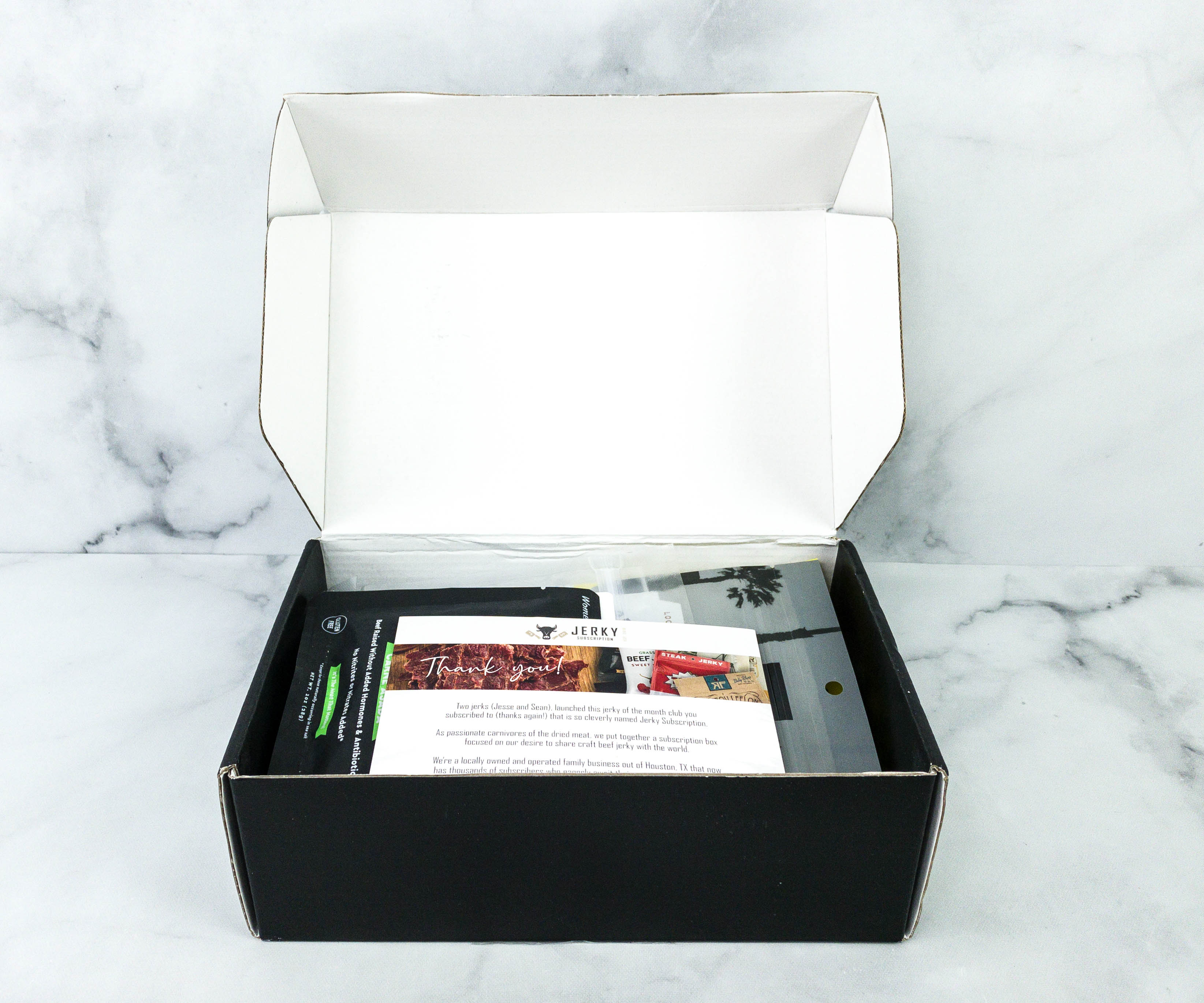 I'm so excited to finally open this box!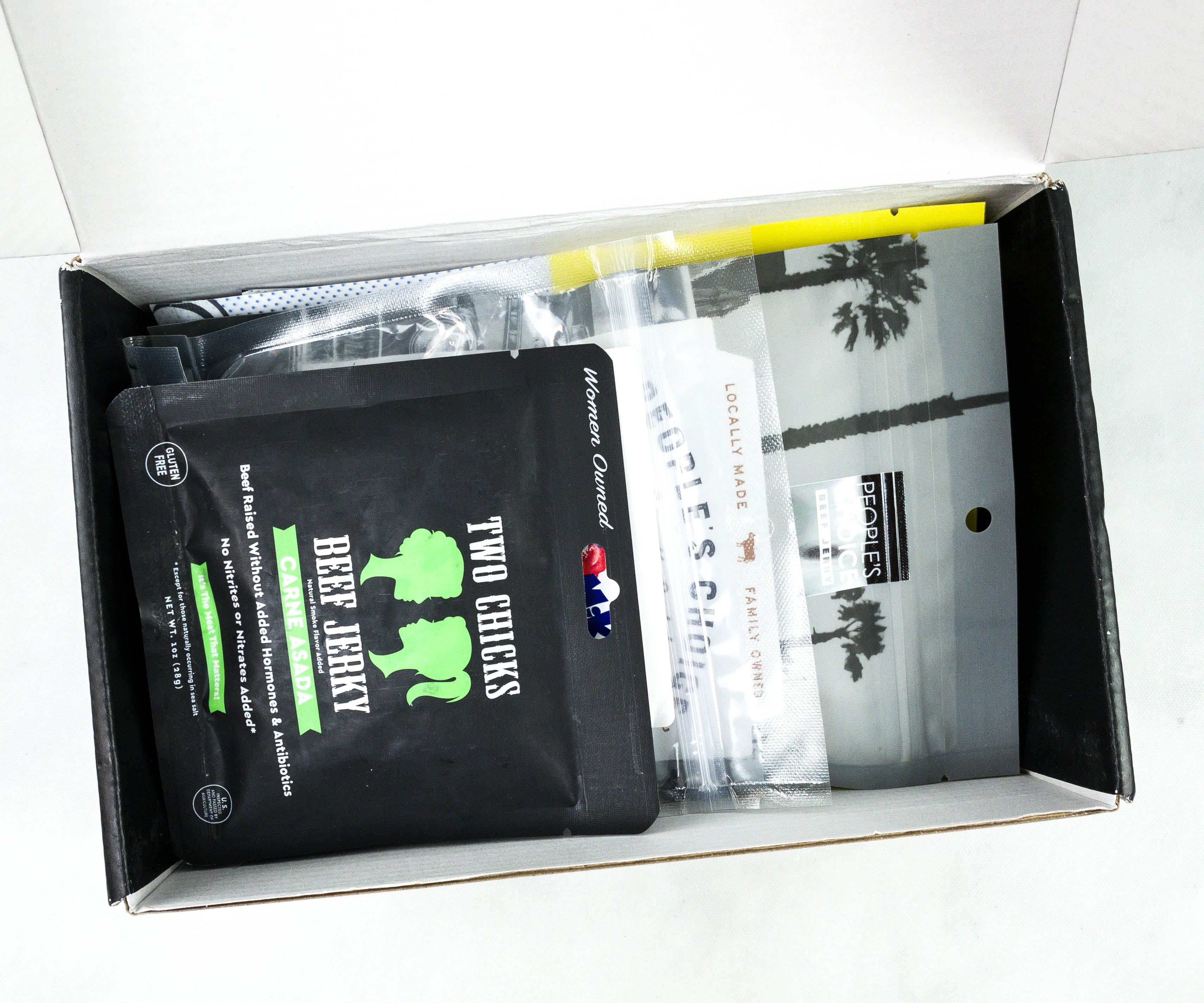 The box is jampacked! There are no fillers, just pure jerky goodness!
The box includes an information card.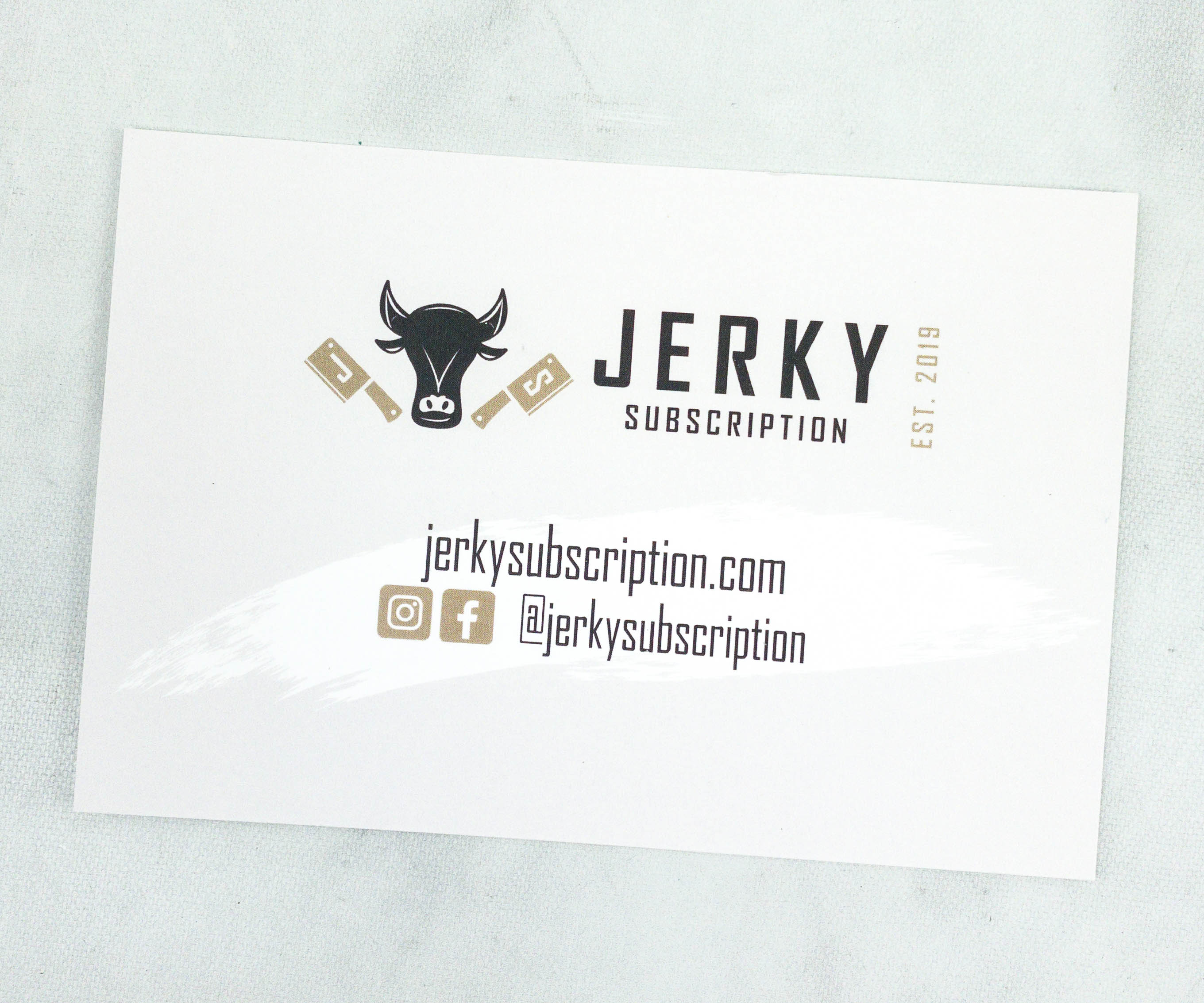 The back of the card lists all the social media handles of the subscription.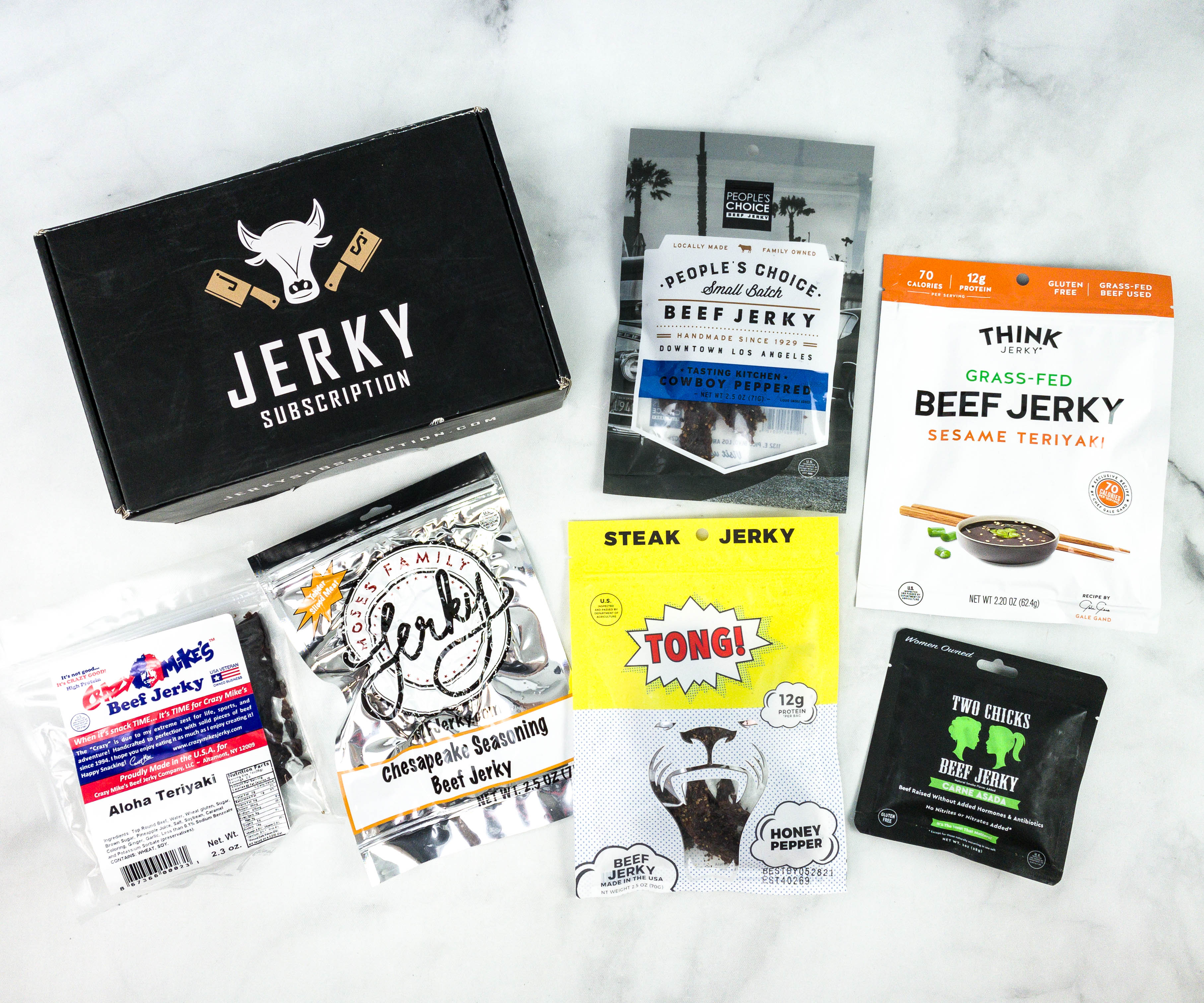 Everything in my box!
People's Choice Small Batch Beef Jerky Cowboy Peppered ($5.99) Made with premium beef from the USA, this jerky comes in thick cuts, just like a steak!
According to the label, this jerky recipe has been around since 1929! It's also produced in small batches to ensure its quality.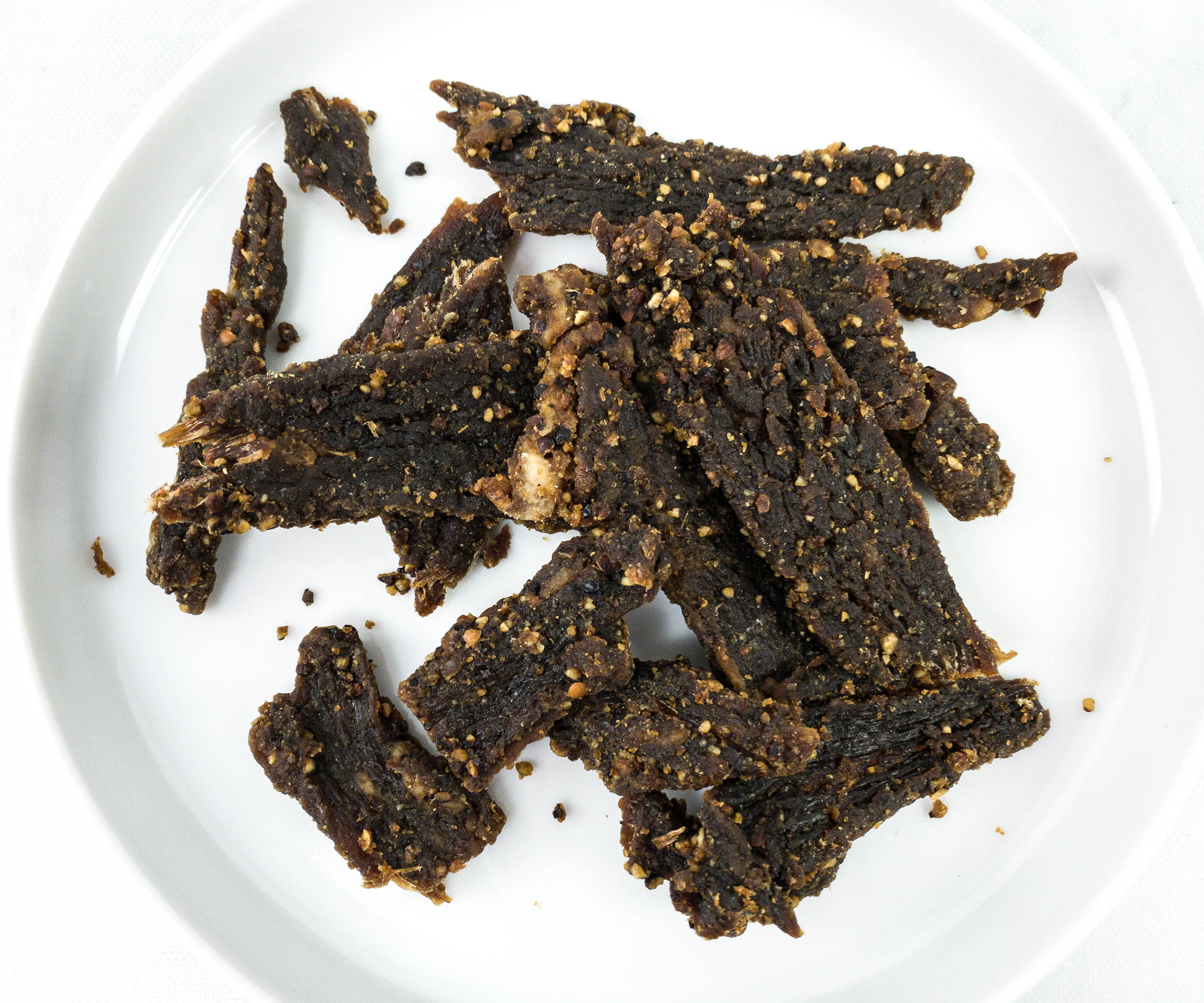 It has a rich taste of black pepper combined with a hint of sweetness and rich Worcestershire taste. Each cut is really bursting with flavors!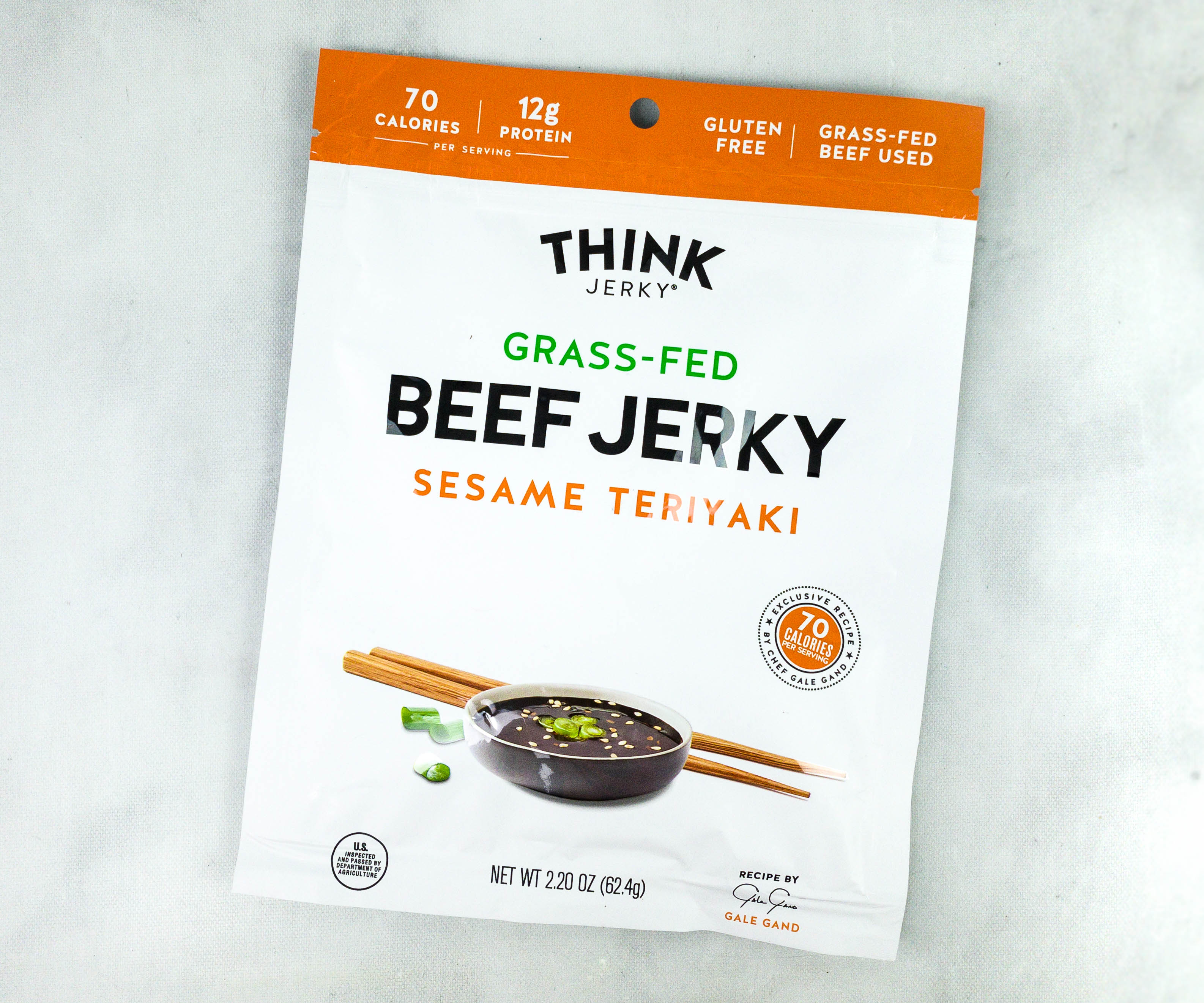 Think Jerky Grass-Fed Beef Jerky Sesame Teriyaki ($6.25) There's also a pack of Asian inspired jerky in my box! This has a delicious teriyaki flavor that I really loved. It's made from 100% grass-fed beef and it's also gluten free.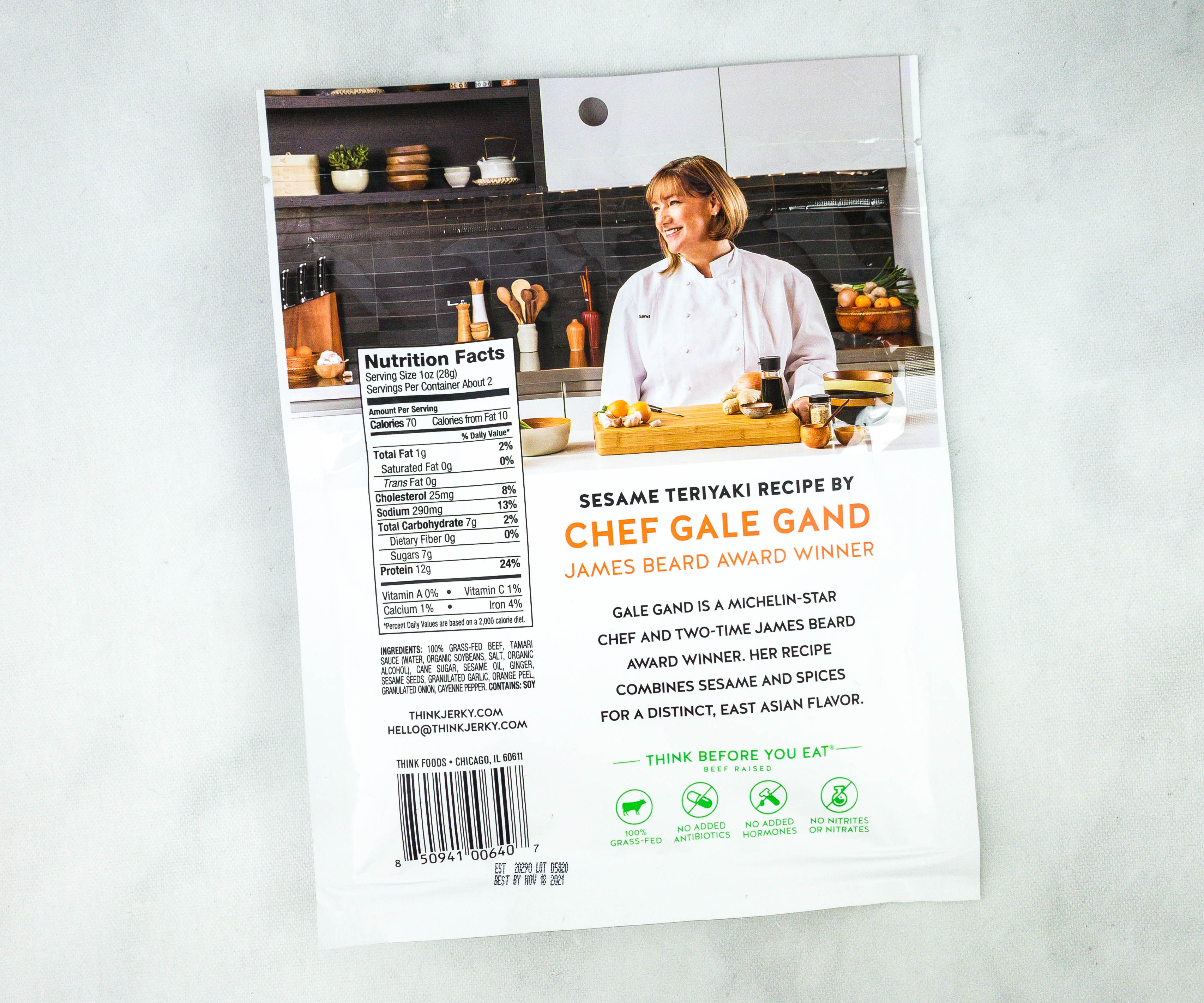 The recipe is from Chef Gale Gand, a Michelin-star chef and a two-time James Beard award winner.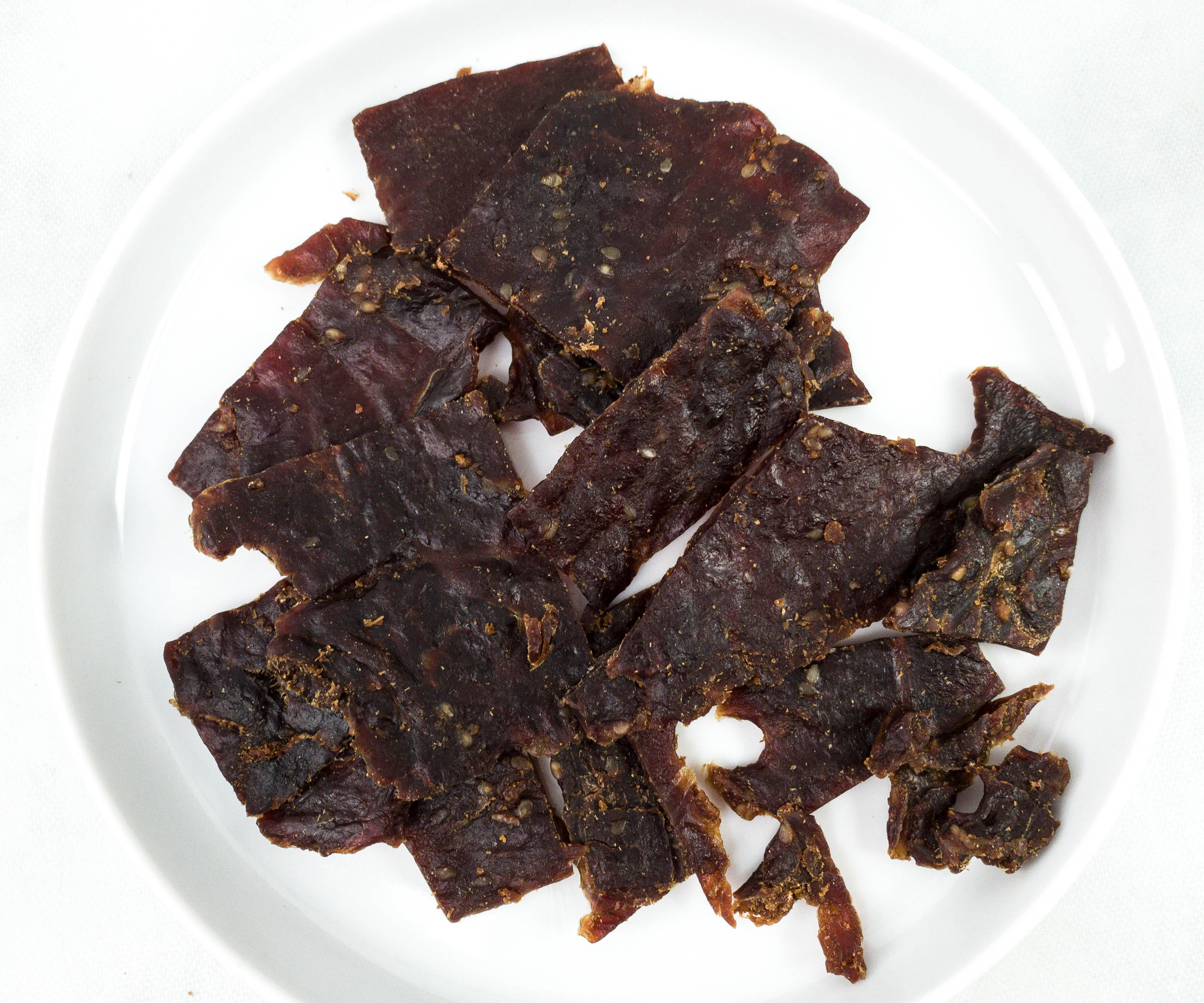 This jerky has big cuts and they weren't too tough. As for the taste, each piece has a nice balance of sweet and tangy flavor.
Steak Jerky Tong Honey Pepper ($6.99) A blend of sweet honey, teriyaki sauce, and cracked black pepper were used to add flavor to this pack of jerky!
According to the label, each serving contains a healthy amount of 50 calories.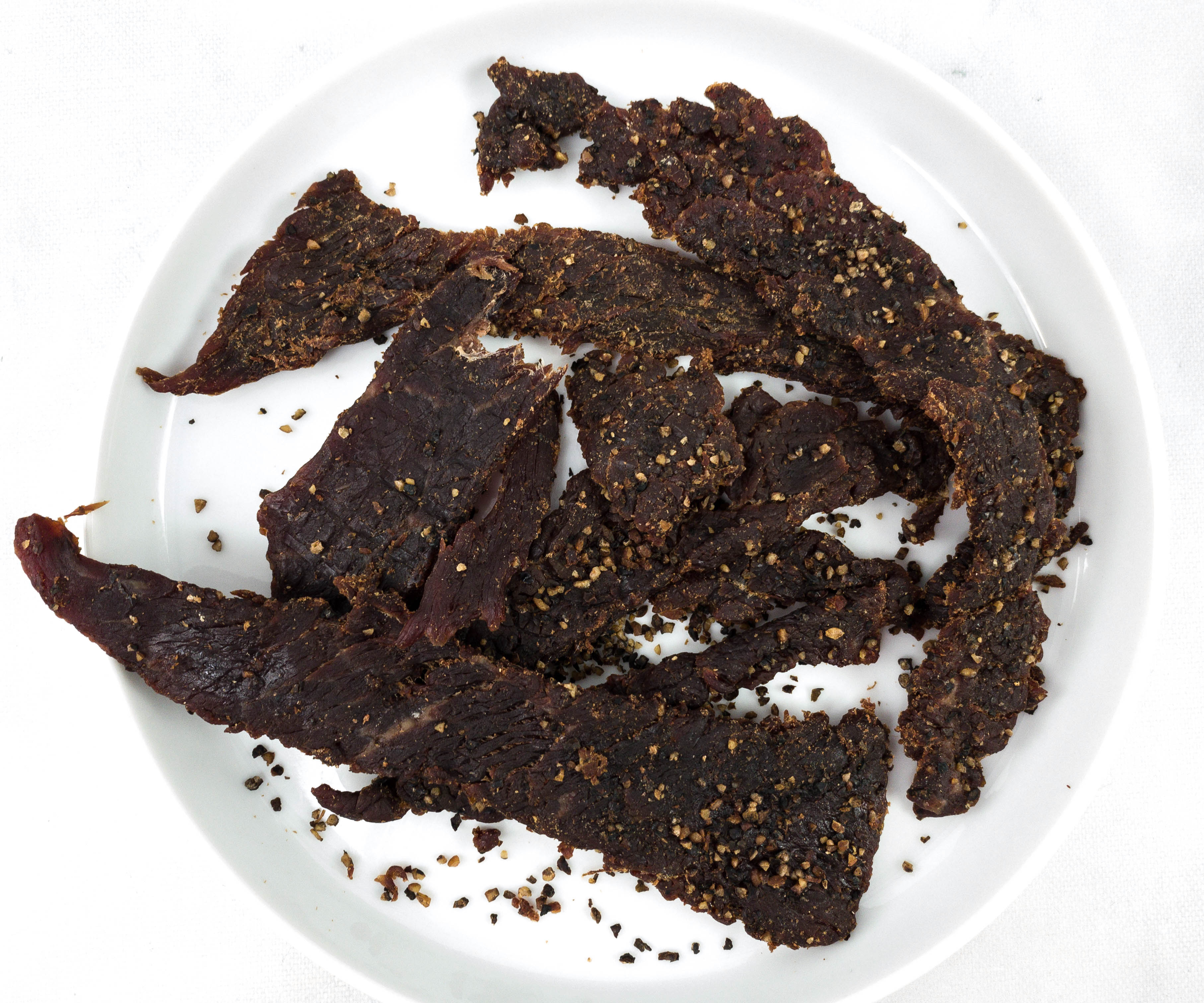 They are made from brisket, one of the 9 primal cuts of beef. This jerky is tender and flavorful, resulting in a great combination of texture and taste.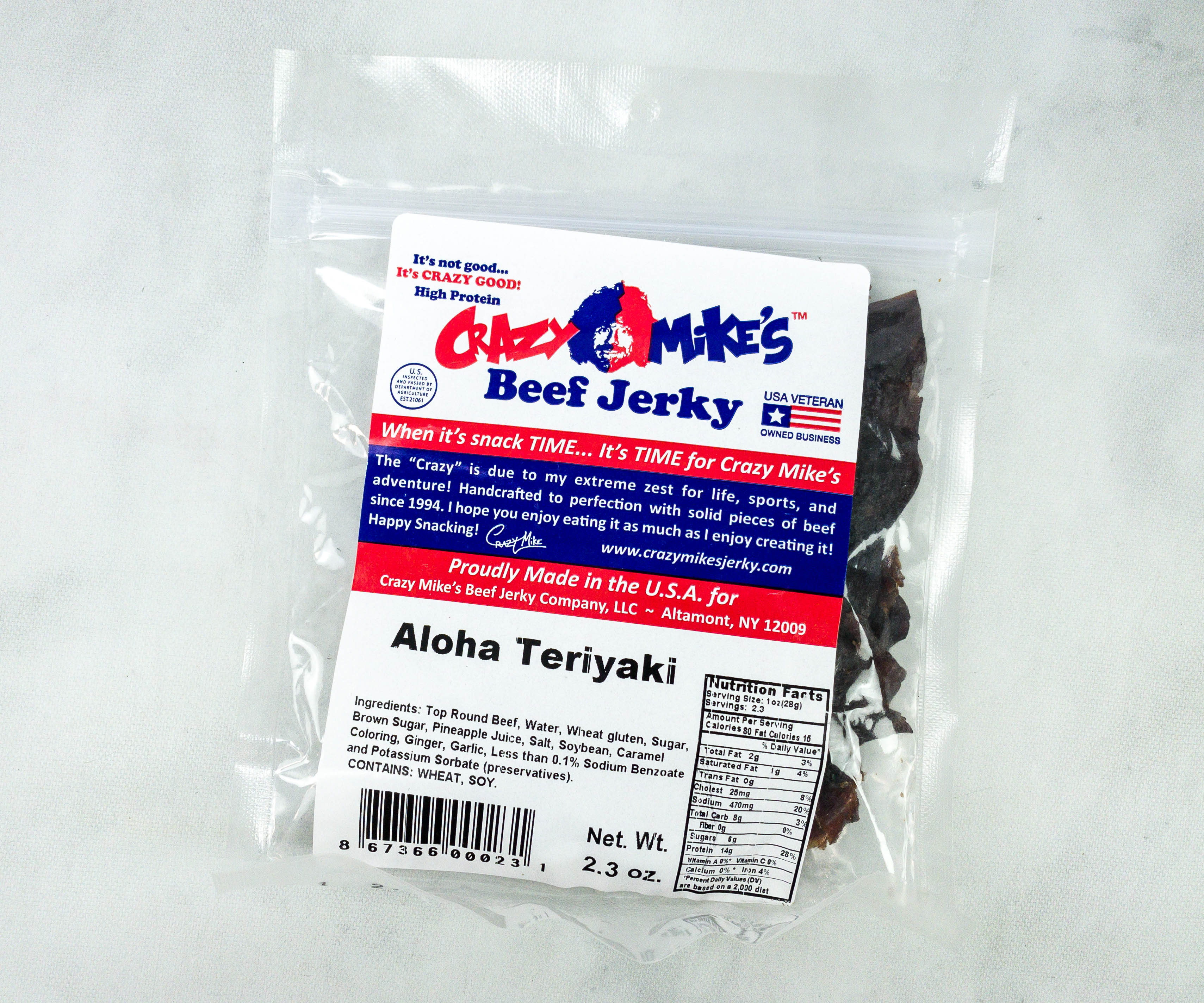 Crazy Mike's Beef Jerky Aloha Teriyaki ($6.47) The next pack of jerky is from a USA veteran-owned business. It's made with top round beef!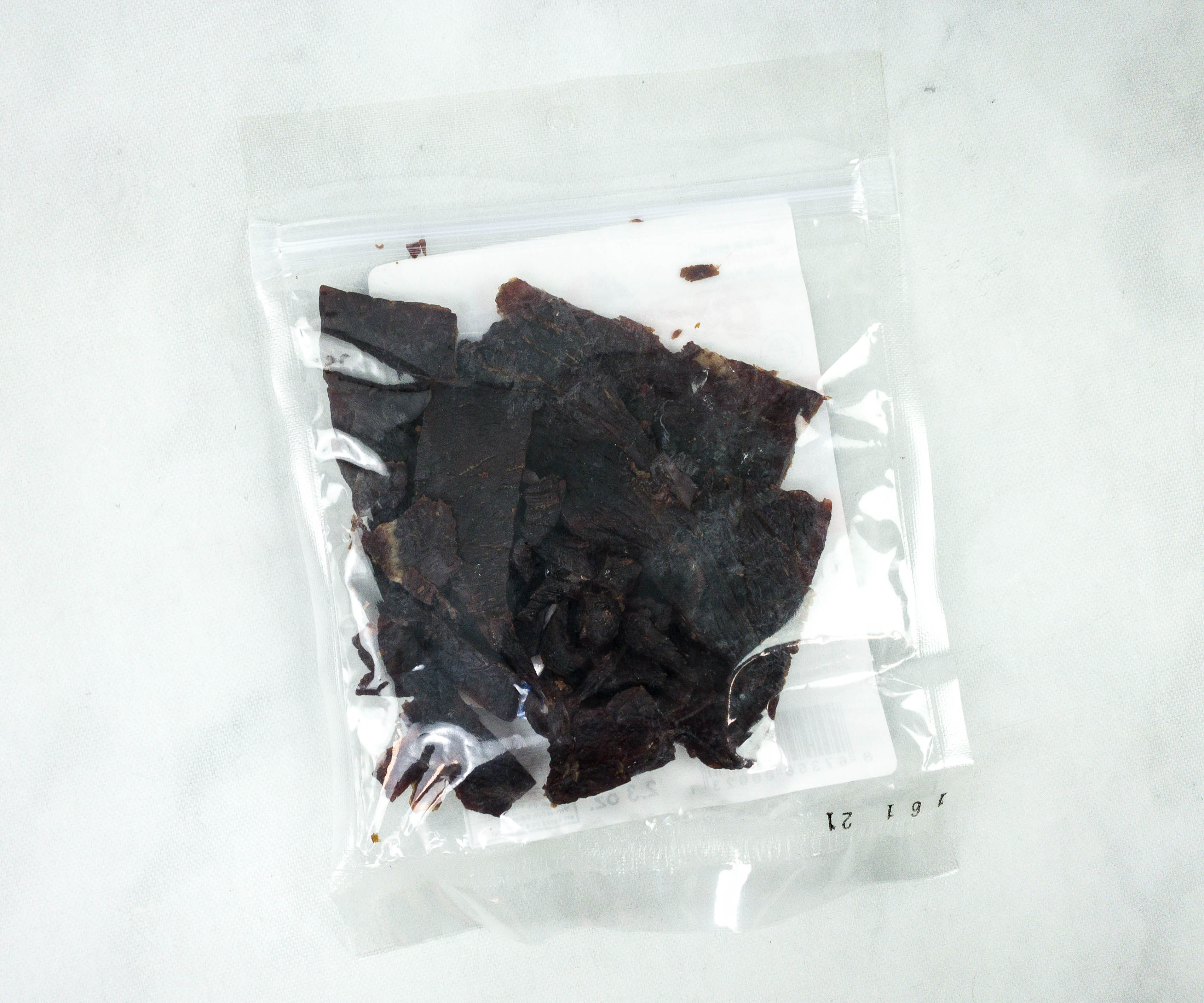 It comes in a transparent and resealable pack that shows us the real deal!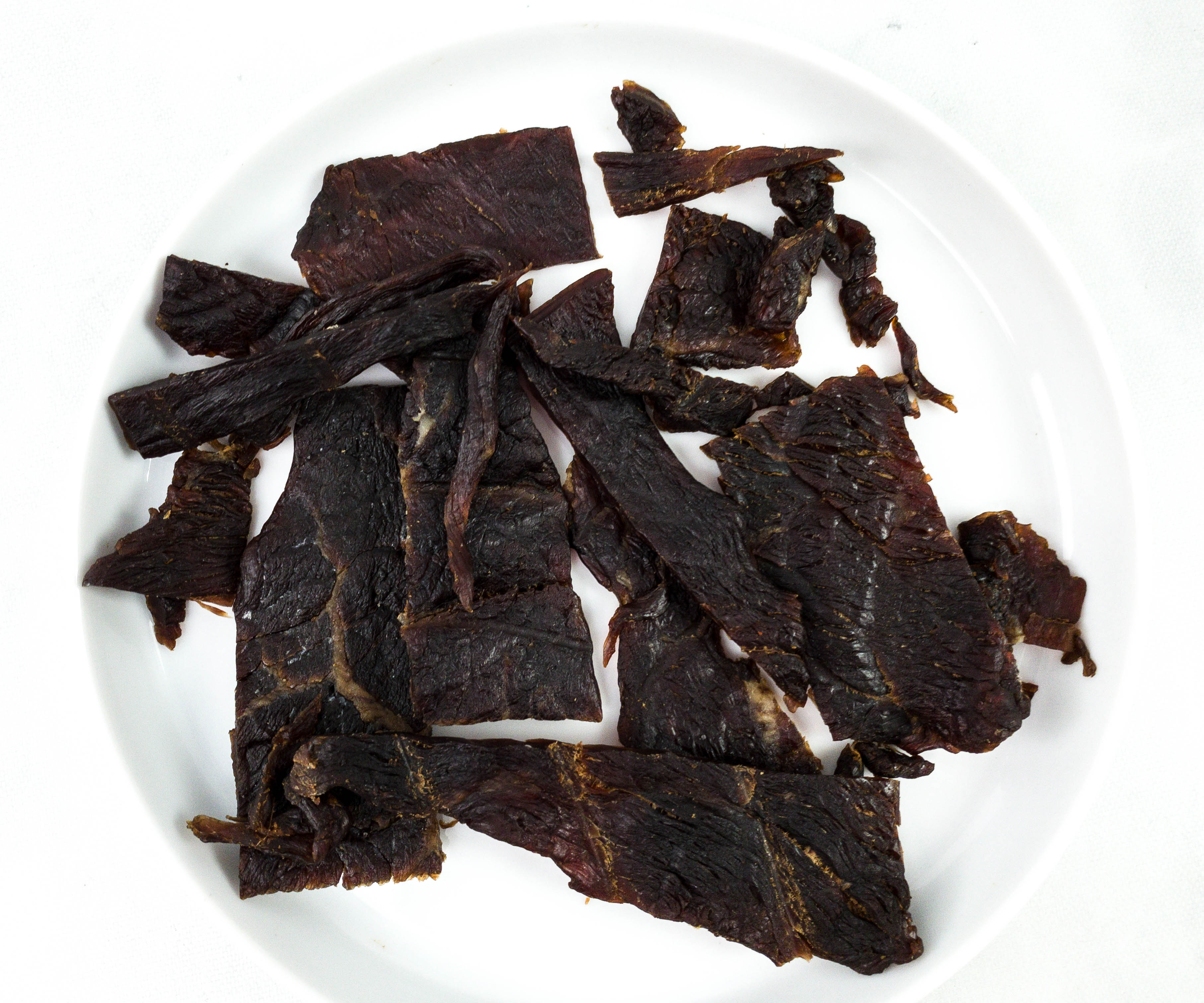 They used some brown sugar and pineapple juice to add sweetness to its teriyaki flavor. Also, it was perfectly cooked as it has a nice texture and it wasn't crumbly at all.
Moses Family Jerky Chesapeake Seasoning Beef Jerky ($7.50) Made with quality ingredients using a family recipe, this beef jerky is flavorful and tender that I can't stop with just a single piece!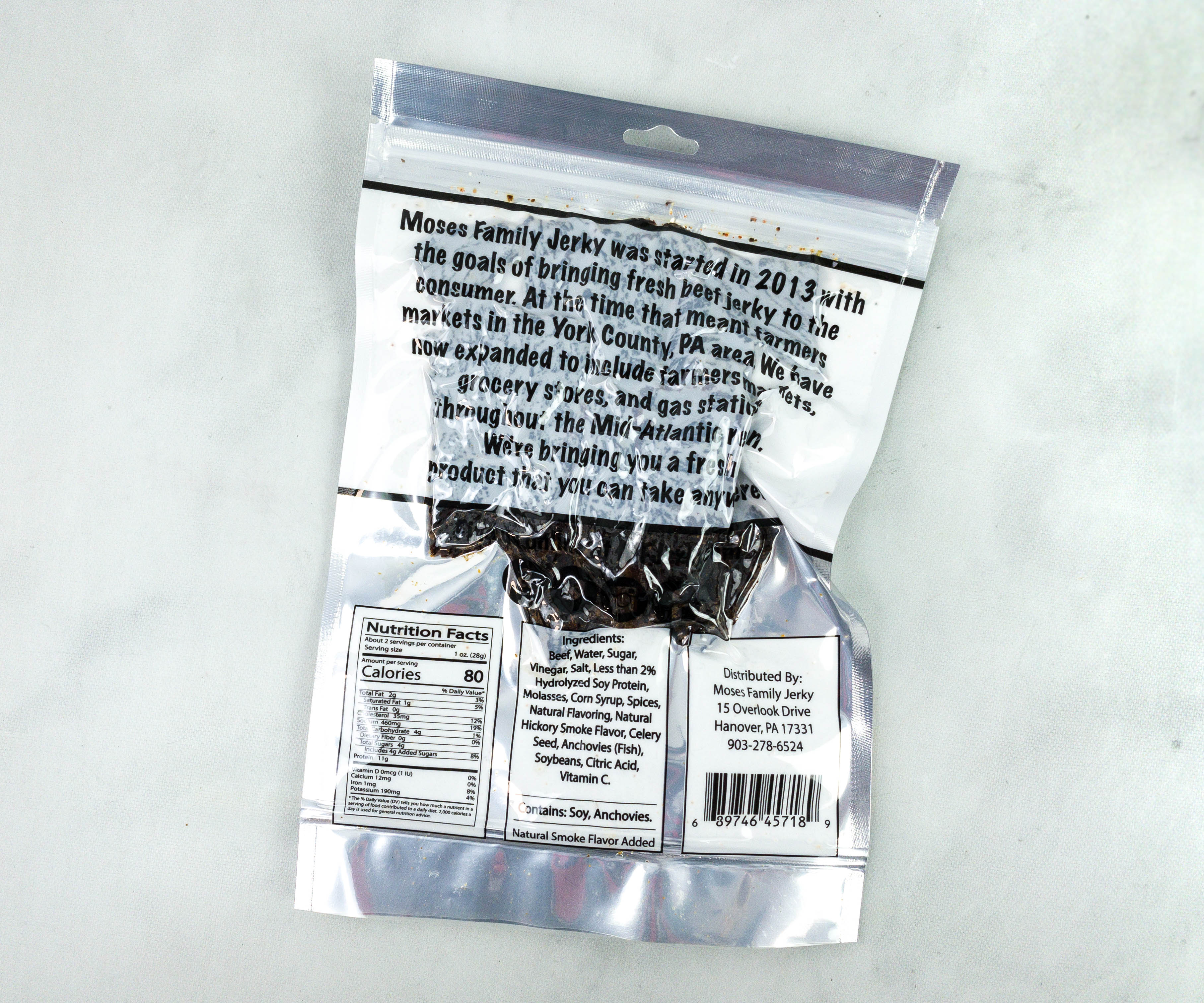 The pack is vacuumed sealed and resealable as well!
They marinated the meats for a number of days and slow-smoked them to produce a unique and premium texture and taste.
Two Chicks Beef Jerky Carne Asada ($4) This carne asada beef jerky was achieved by combining cilantro, orange juice, lime, jalapeños, cumin, garlic, and tomato sauce. The beef slices were marinated and cooked to perfection until all the flavors are infused into the meat.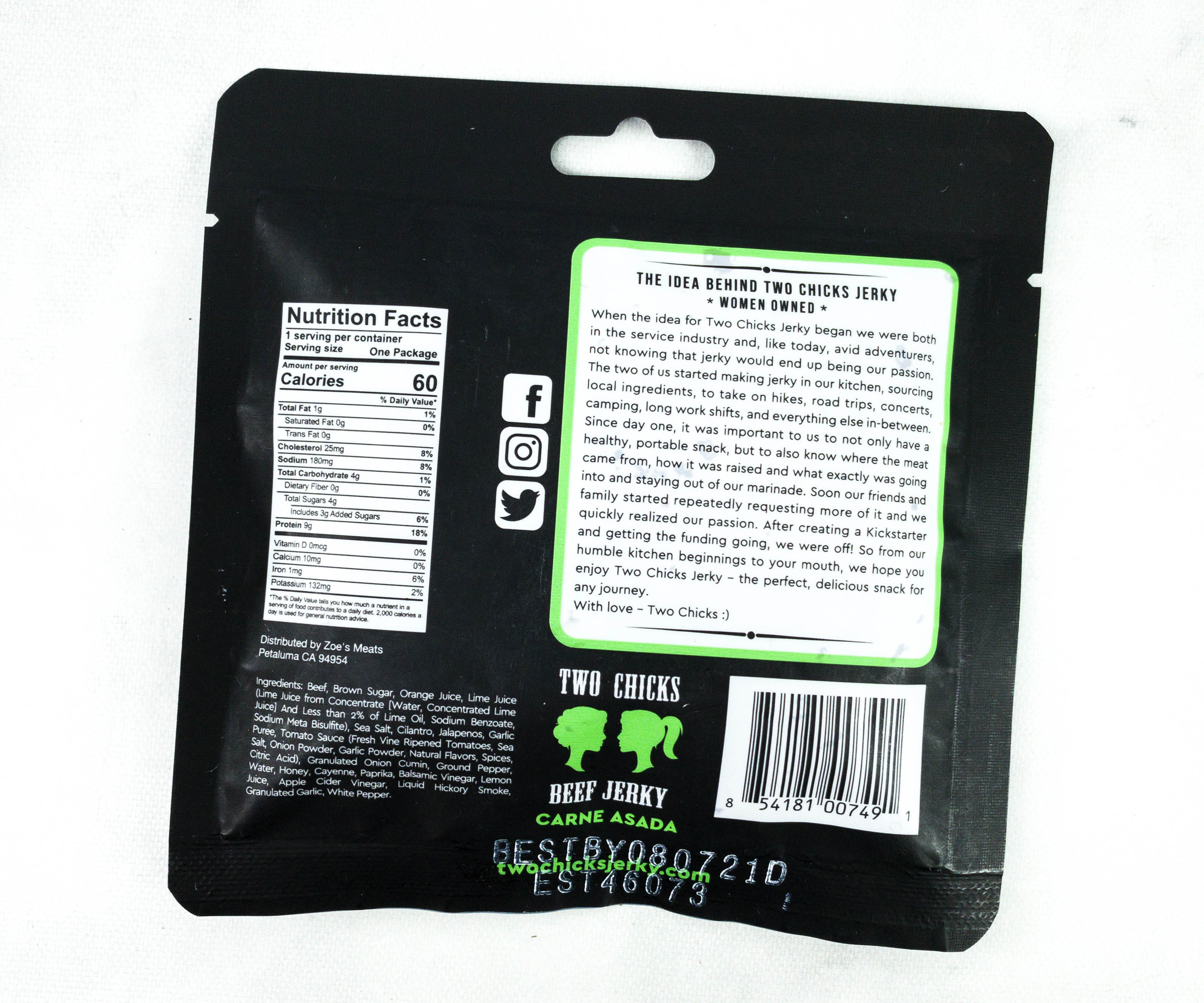 It's a creation of two women who were formerly working in the service industry. It was initially intended for personal consumption but became a business when friends and family repeatedly requested them to make more of it.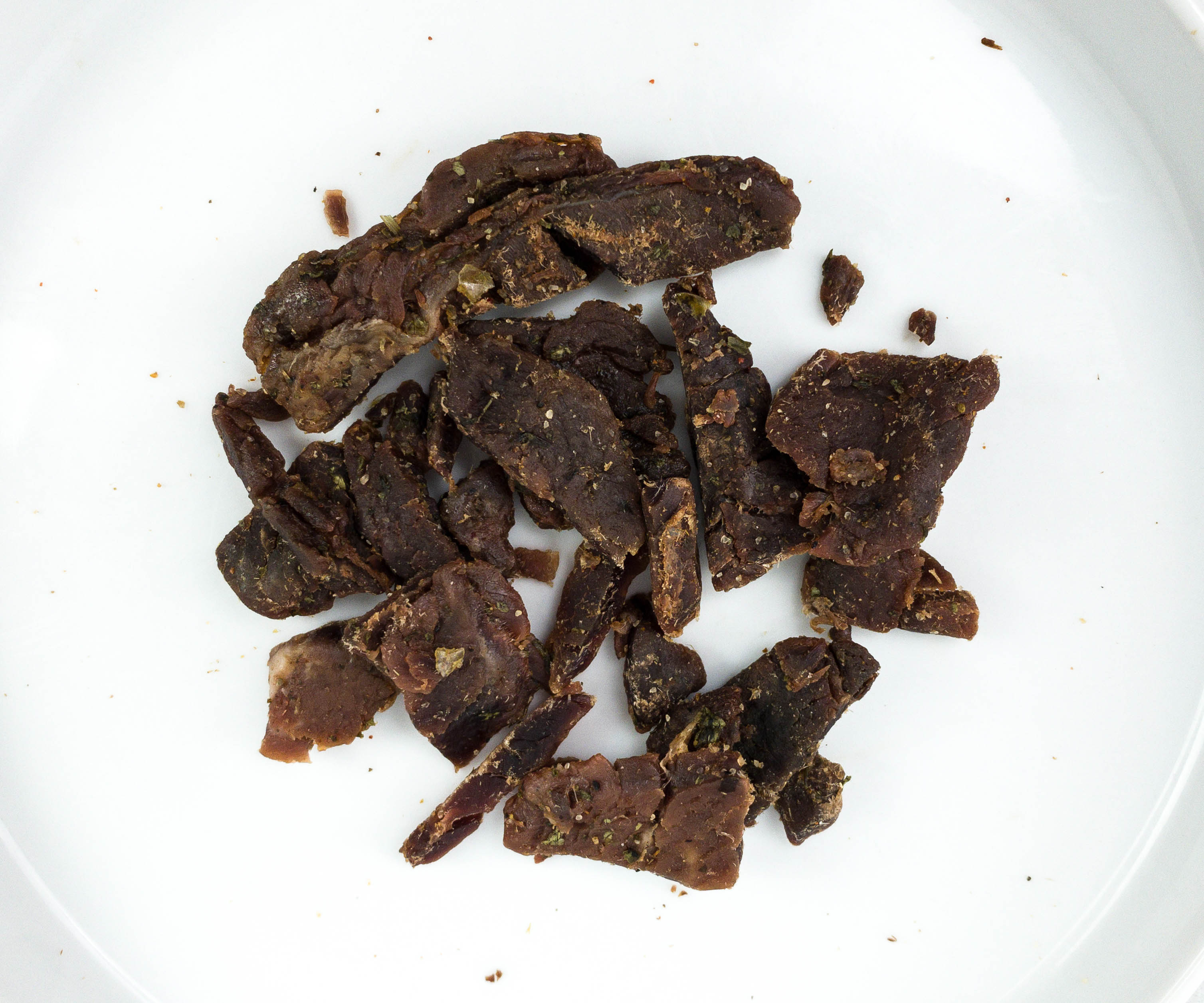 The jerky was perfectly tender! It has smaller pieces compared to the other jerky packs in this box but the delicious flavors definitely made up for it.
The new member box from Jerky Subscription is good! They provided a great collection of beef jerkies and my whole family loved it! Each brand offers a unique taste and some of them are even family recipes that have been passed down to different generations. My favorite in this box is definitely the carne asada jerky, as it's one of the richest and most flavorful beef jerkies that I have tasted. Whether you love snacking on beef jerky or you just need a protein-rich snack, this subscription is a perfect way of trying out new jerky brands and flavors!
What do you think of this month's box?