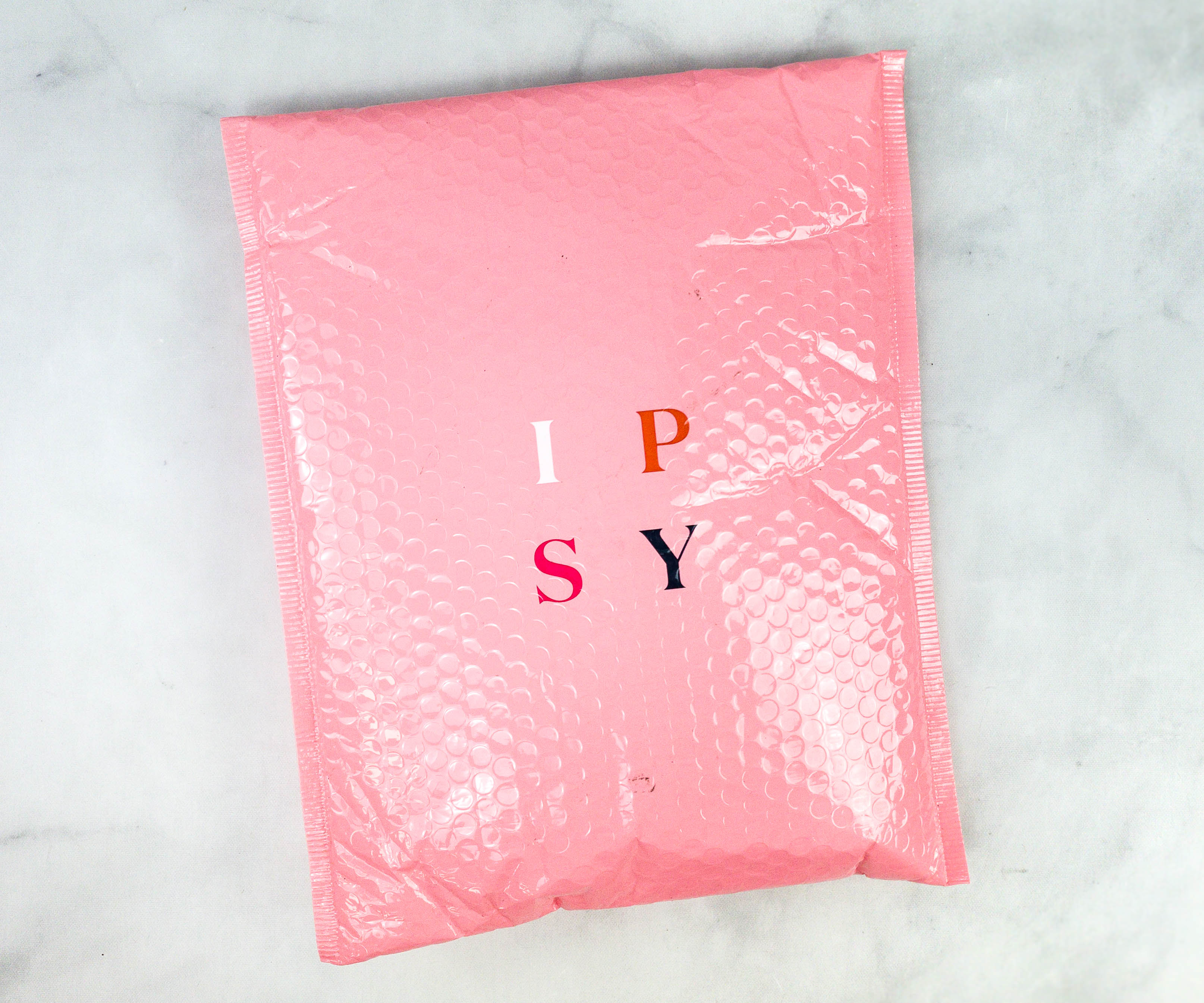 Ipsy Glambag Plus is the upgraded version of the monthly Ipsy Glam Bag. For $25 a month, it contains 5 full-size products from brands you love, plus a deluxe makeup bag with every shipment. The promised value of each box is $120 worth of products. It will contain variations, but there are far fewer compared to the regular Ipsy Glam Bag. Be sure to continue to rate and review your bag to help personalize it to your needs. Check out our Ipsy Glam Bag Plus explainer to find out every detail of this subscription!
Ipsy Glambag Plus subscribers will be choosing three items for their bag, not just 1! See the details here, but note – the dates have now been changed to the 2nd & 3rd of the month!
The items came in a red, textured drawstring pouch.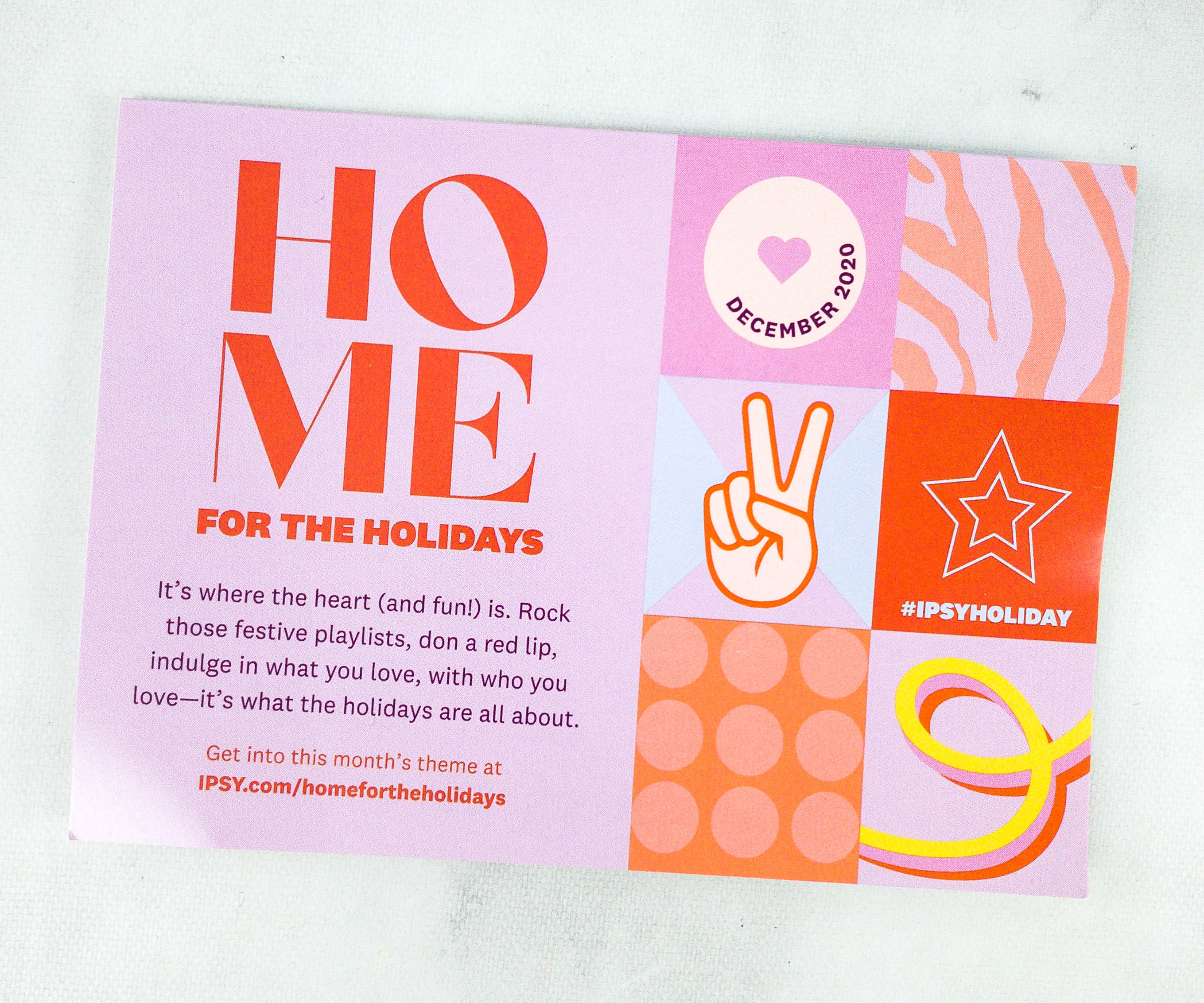 This month's theme is HOME FOR THE HOLIDAYS.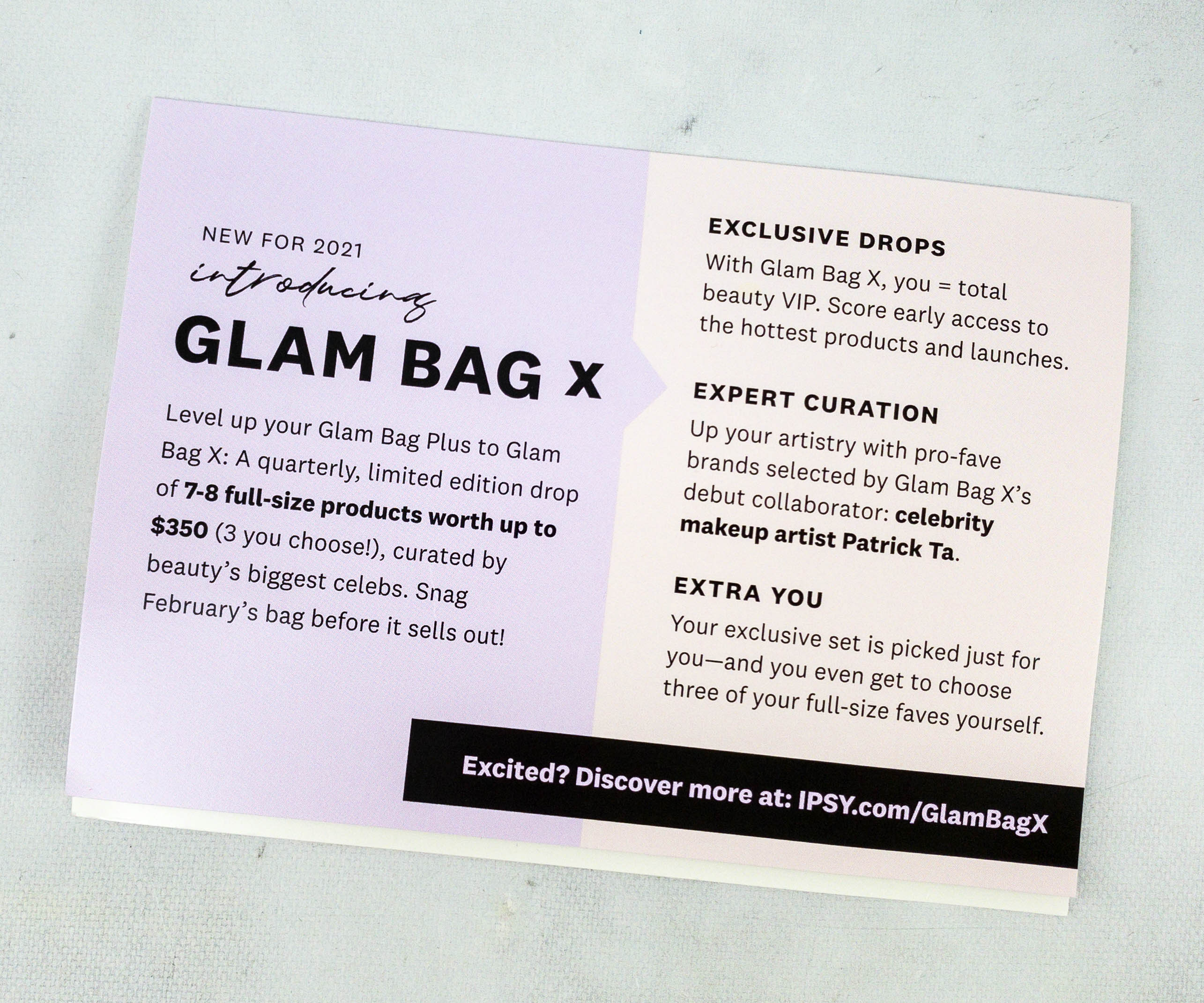 At the back, they introduce us to Ipsy Glam Bag X!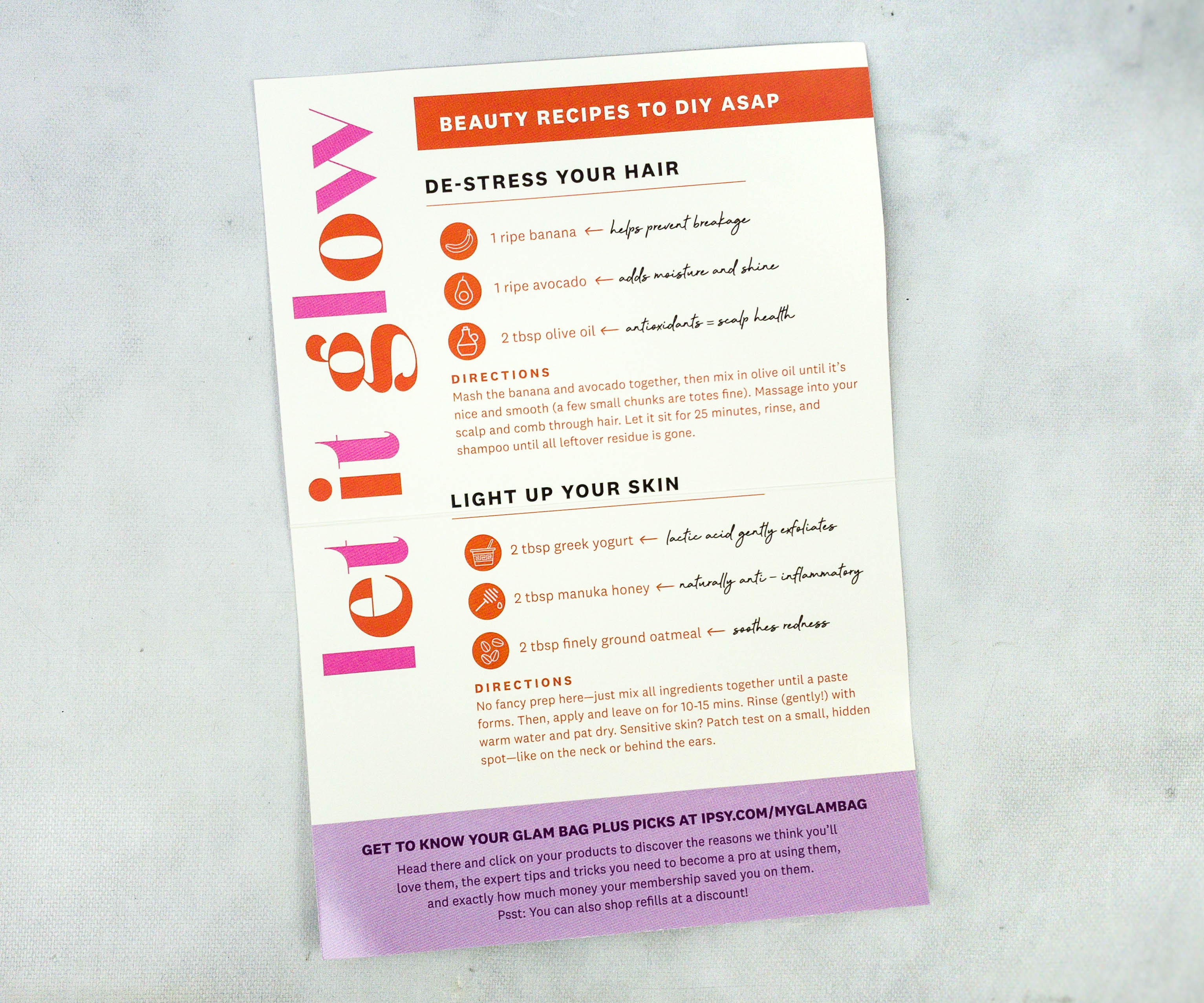 Inside the card are some DIY beauty recipes and a link to where you can check product descriptions and expert tips and tricks.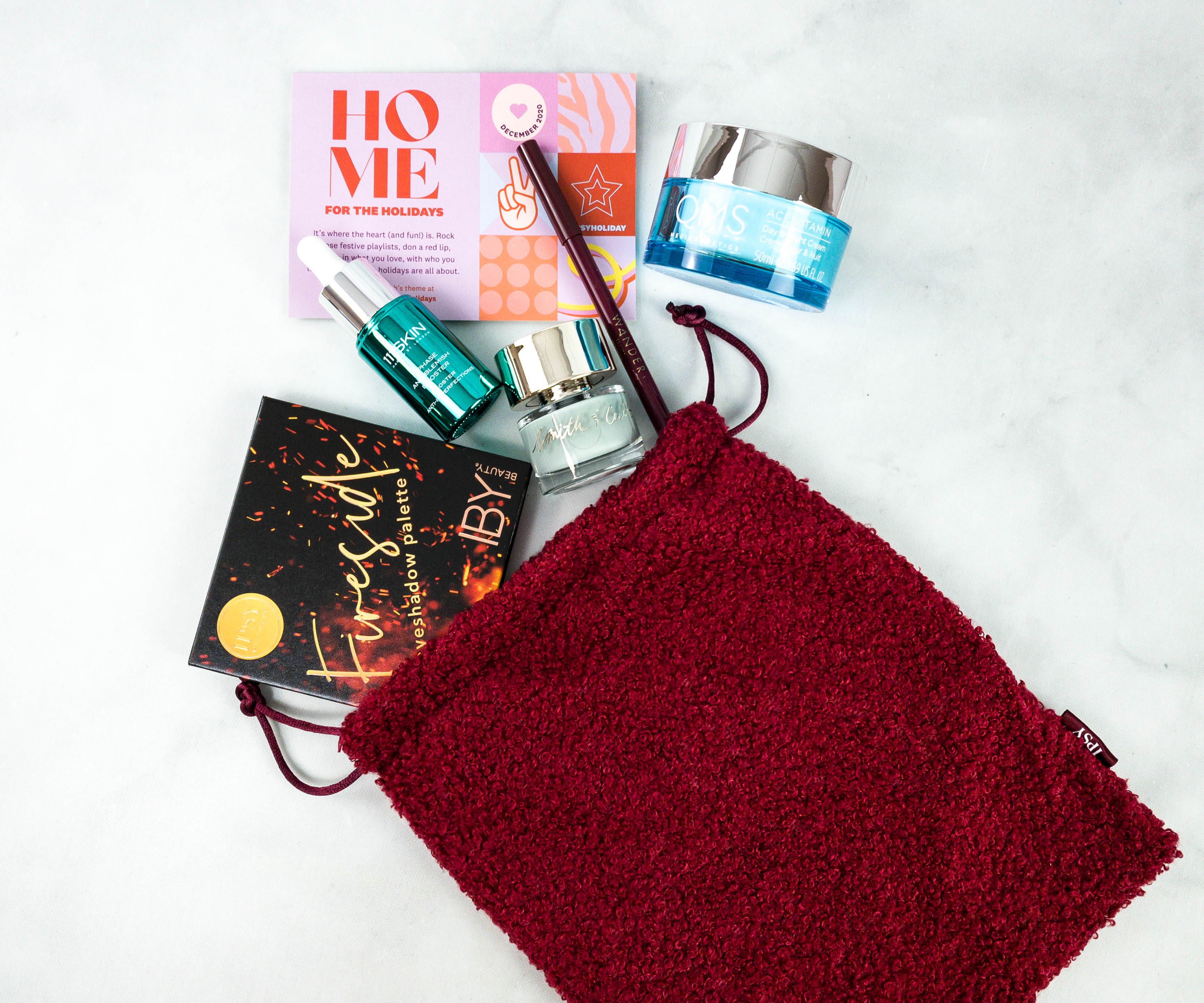 I'm so excited to see all the items!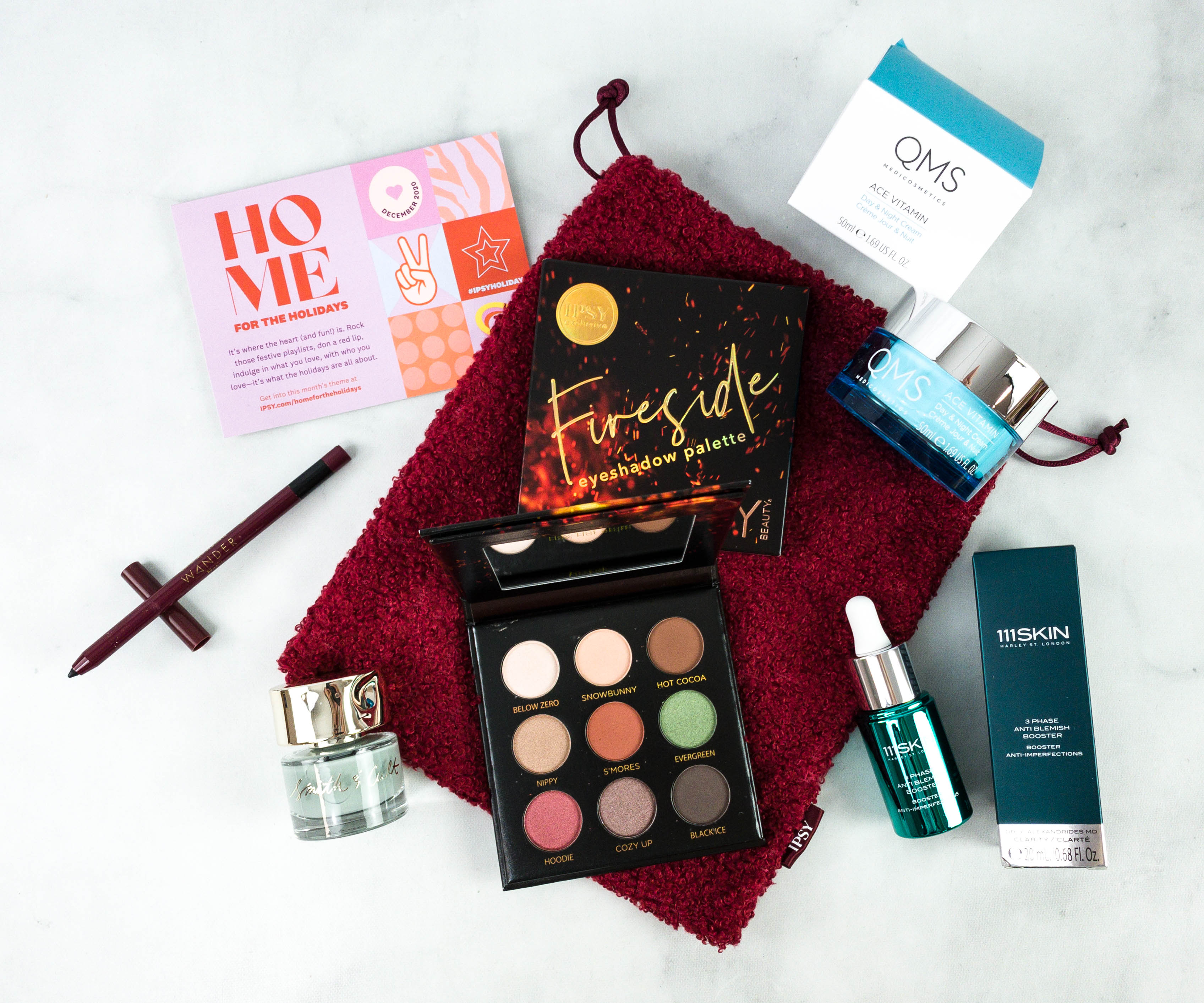 Everything in the box!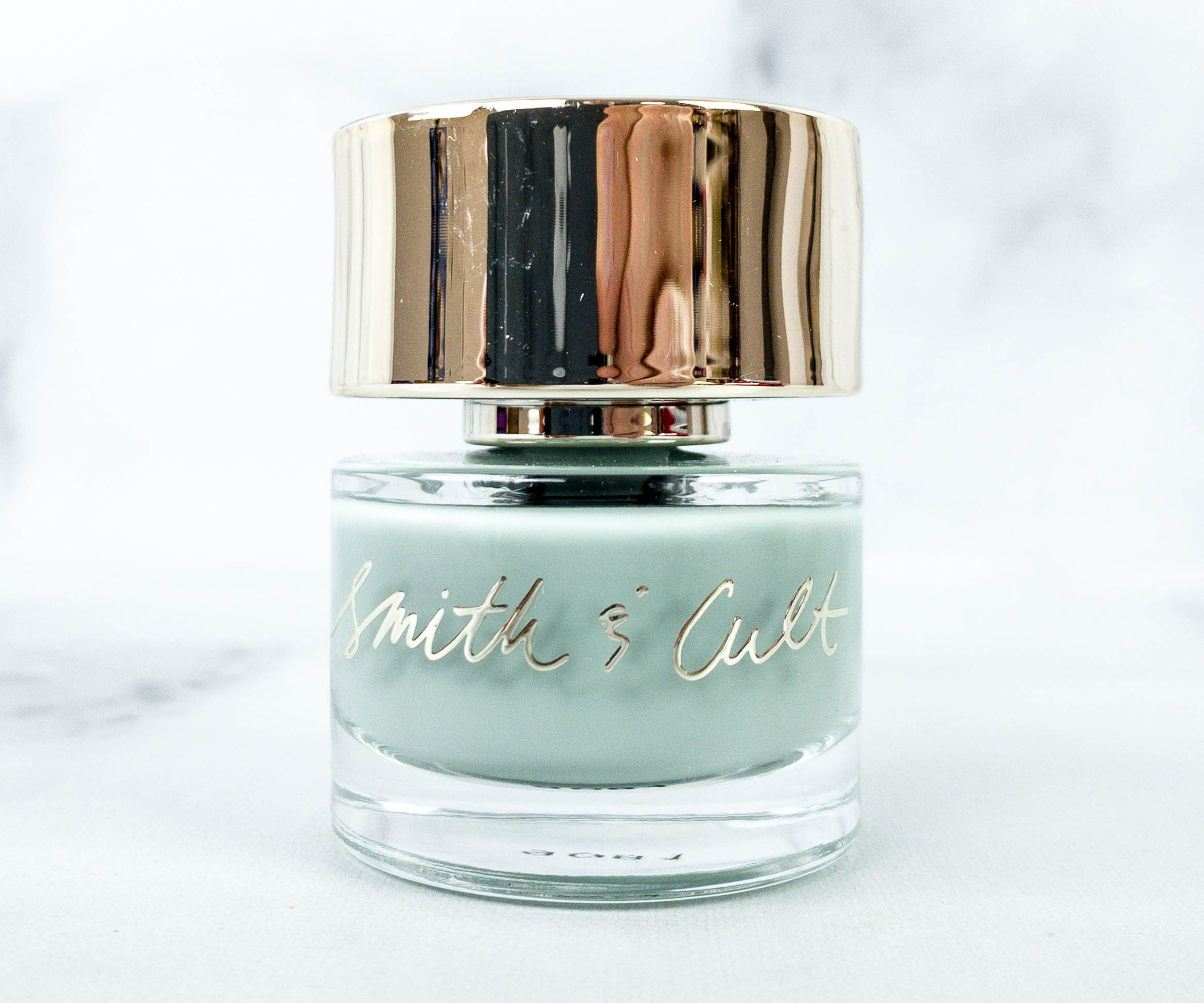 Smith & Cult Nail Lacquer in Bitter Cashmere Daydream ($18) It's a mint-colored nail polish! I like its icy vibe that suits winter perfectly.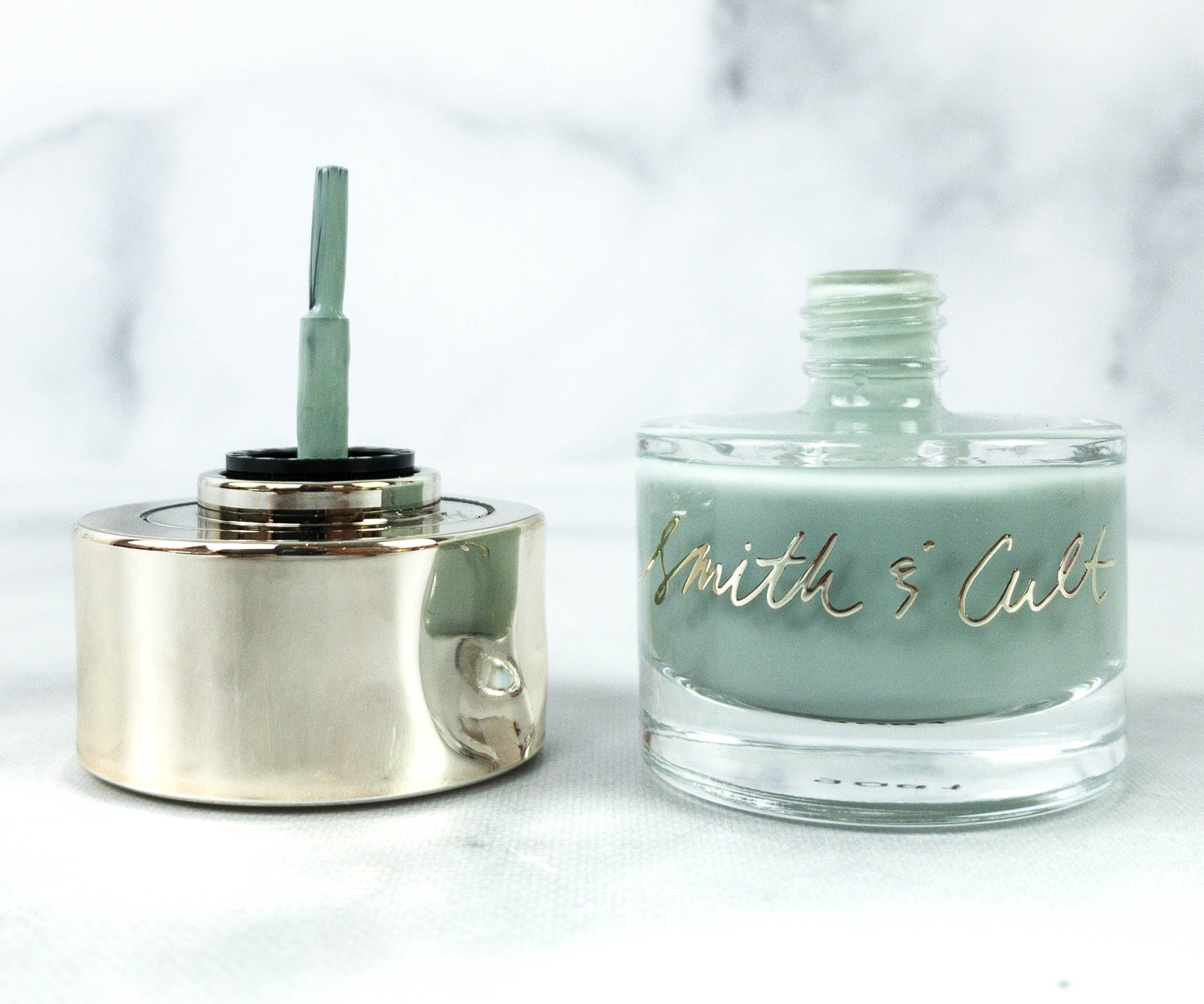 The formula is vegan and cruelty-free. It's also formulated to be chip-resistant! This needs at least 3-4 coats in order to achieve full opacity but you can also use this as a base for a clear glitter-filled polish so you can get a more festive look.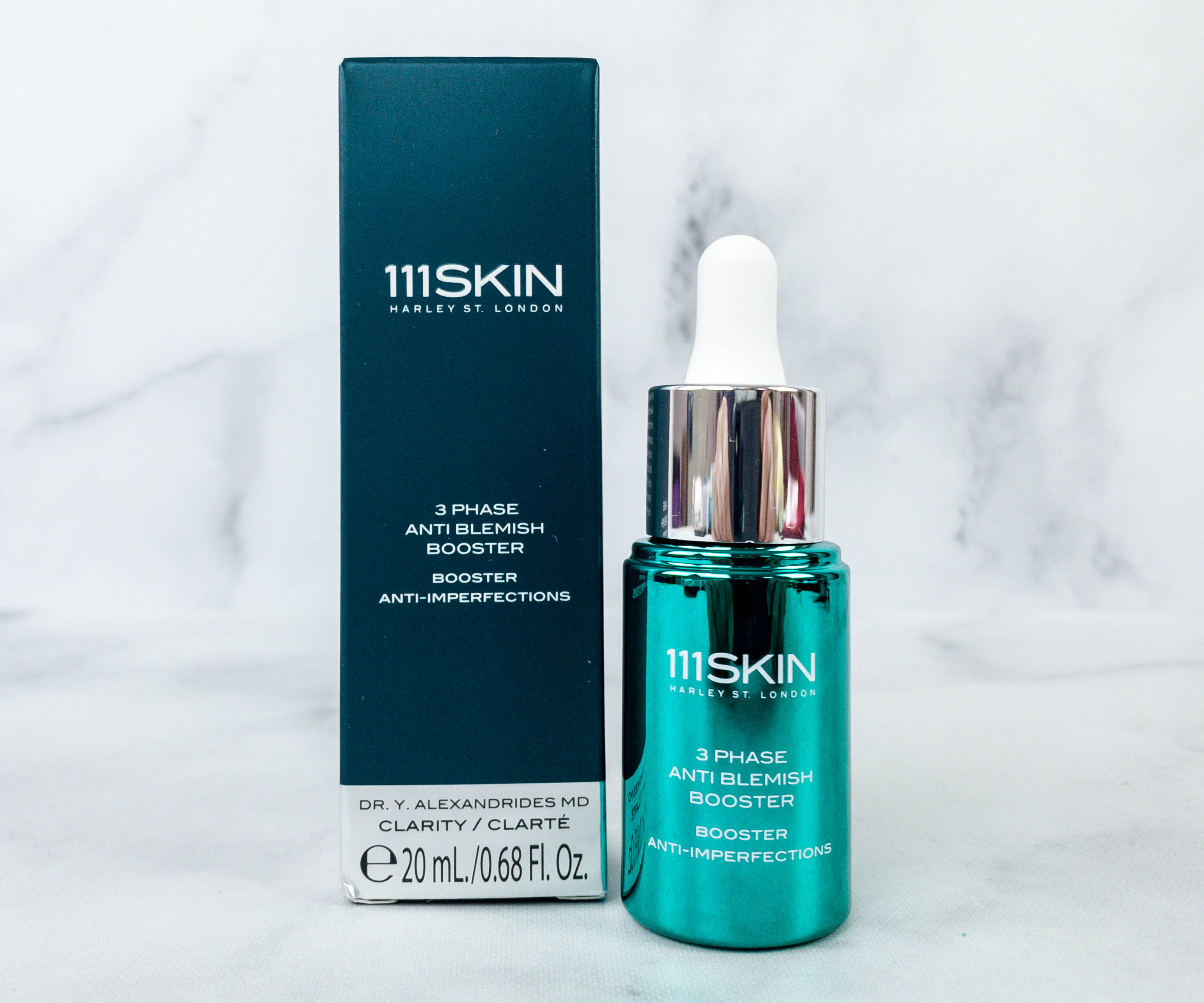 111Skin 3 Phase Anti Blemish Booster ($135) Clearer complexion and well-hydrated skin are just some of the promised benefits of this serum. It's formulated with a blend of active ingredients, including salicylic acid and sodium ascorbyl phosphate, that work together in minimizing pores, preventing blemishes, and regulating the skin's sebum production. You can either apply it directly on your skin or mix with your favorite moisturizer, serum, or even foundation.
QMS ACE Vitamin Day & Night Cream ($79.34) This day and night cream came in a gorgeous blue tub. Ingredients include antioxidant-rich honeysuckle flower extract and moisturizing sunflower seed oil!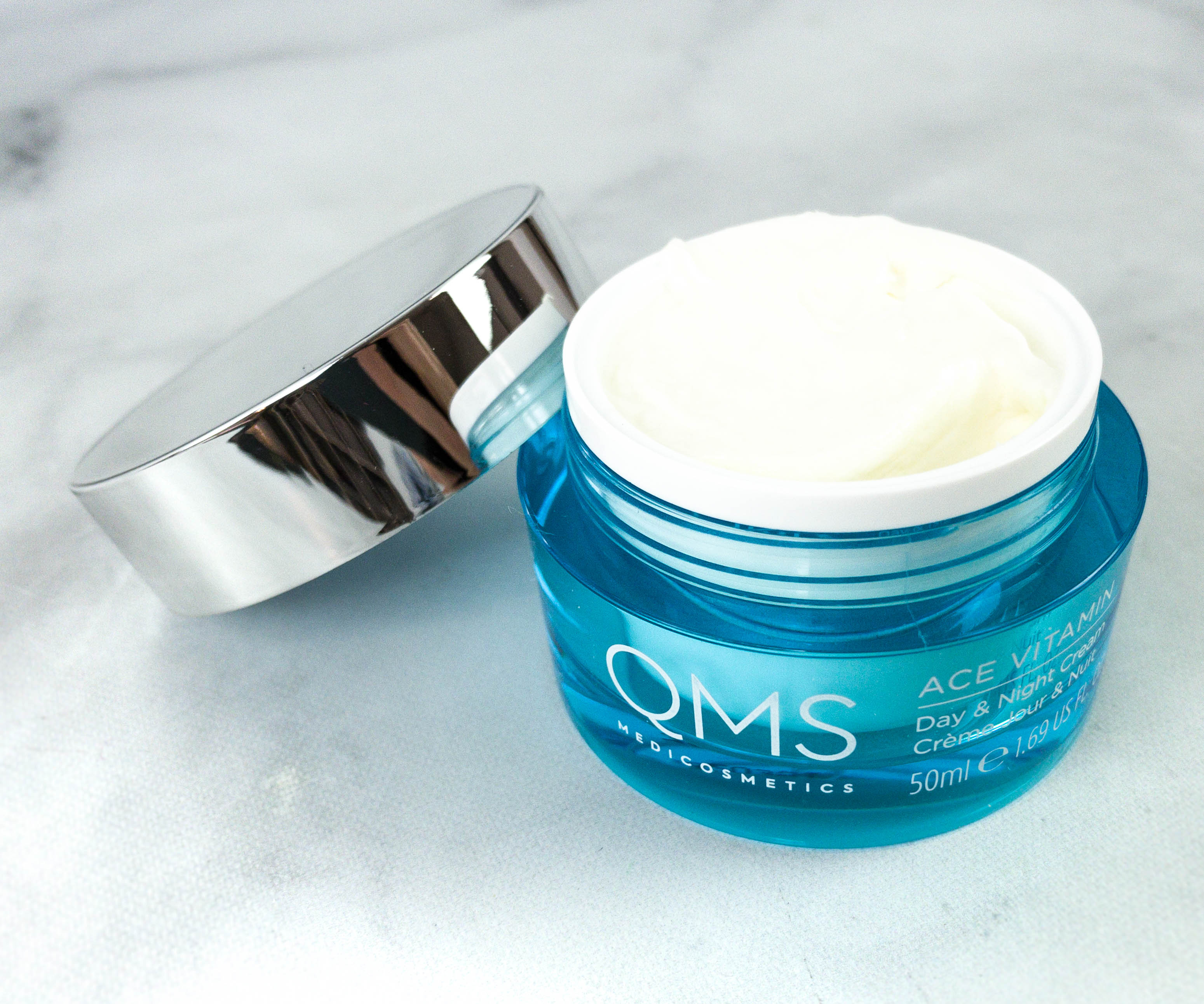 The cream provides intense hydration and also claims to help improve fine lines and wrinkles as well as reduce dark circles and puffiness. A little of it goes a long way. My face didn't feel greasy after putting it on, so I like it.
The above 3 items were my choice items (blue speaks to me). Below what was chosen for me: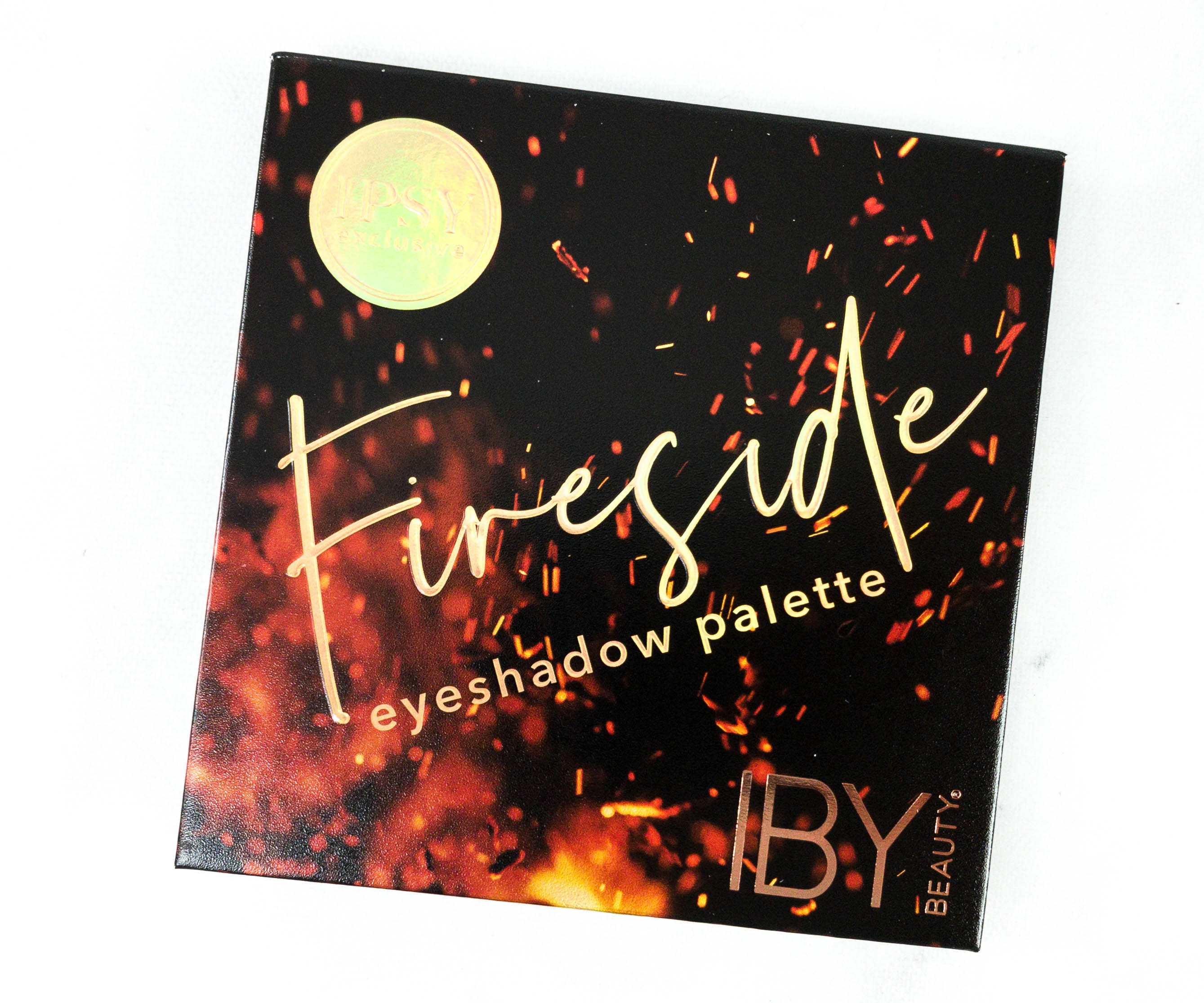 IBY Beauty Fireside Eye Shadow Palette – SIMILAR ($20) The holidays are a great time to experiment with eyeshadow colors! My bag includes a palette with 9 shades, which is a nice mix of mattes and shimmers.
The back of the packaging lists the shade names, as well as the ingredients.
Because the palette's name is Fireside, I expected warm and red shades but the colors here aren't bad either. They're well-pigmented and easy to blend.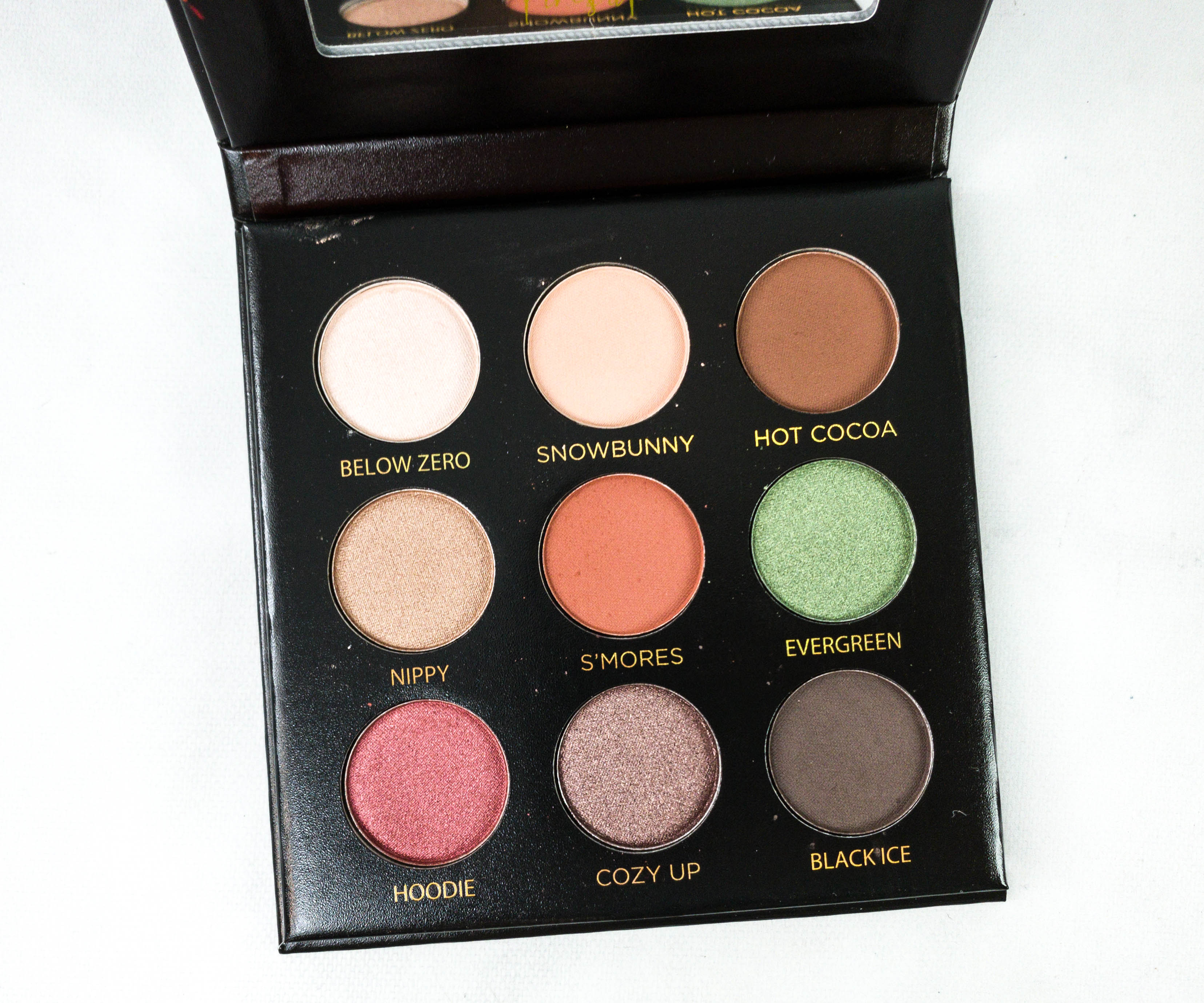 The palette includes neutral shades that can be used on a daily basis, as well as shades pops of color like pink and green which are great for special occasions.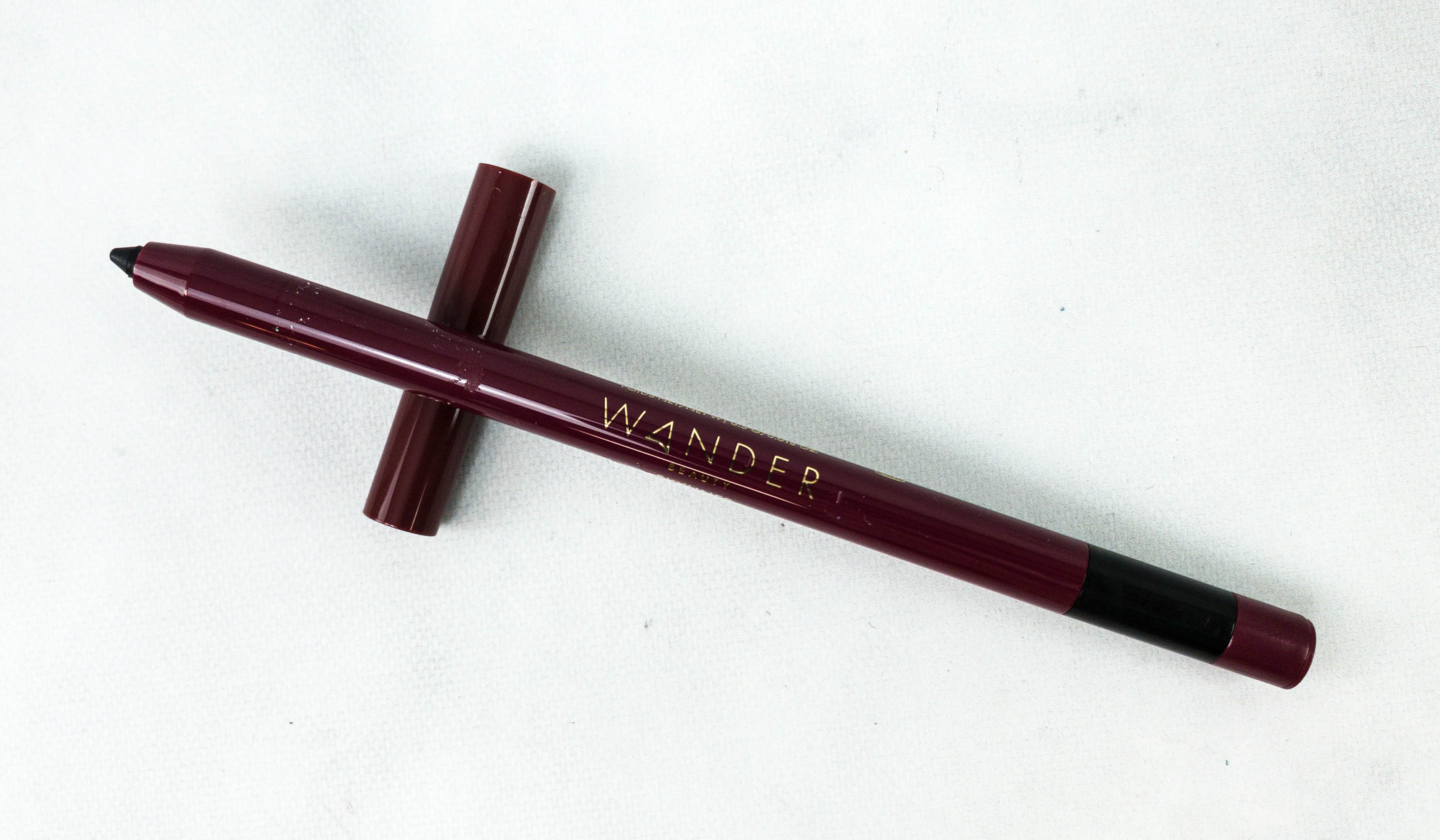 Wander Beauty Skyliner Automatic Gel Eyeliner ($21) The color pay-off of this eyeliner is seriously amazing! I like how it glides smoothly and doesn't tug even when using it on my lower lash line. I also like that the formula contains olive fruit oil and jojoba oil that helps soothe and protect the skin!
For some reason, I also got the regular Ipsy bag, maybe as a bonus?
This month's bag is simple yet it has that elegant look and feel. The faux leather texture gives it that classic vibe and there's also a subtle metallic sheen on it.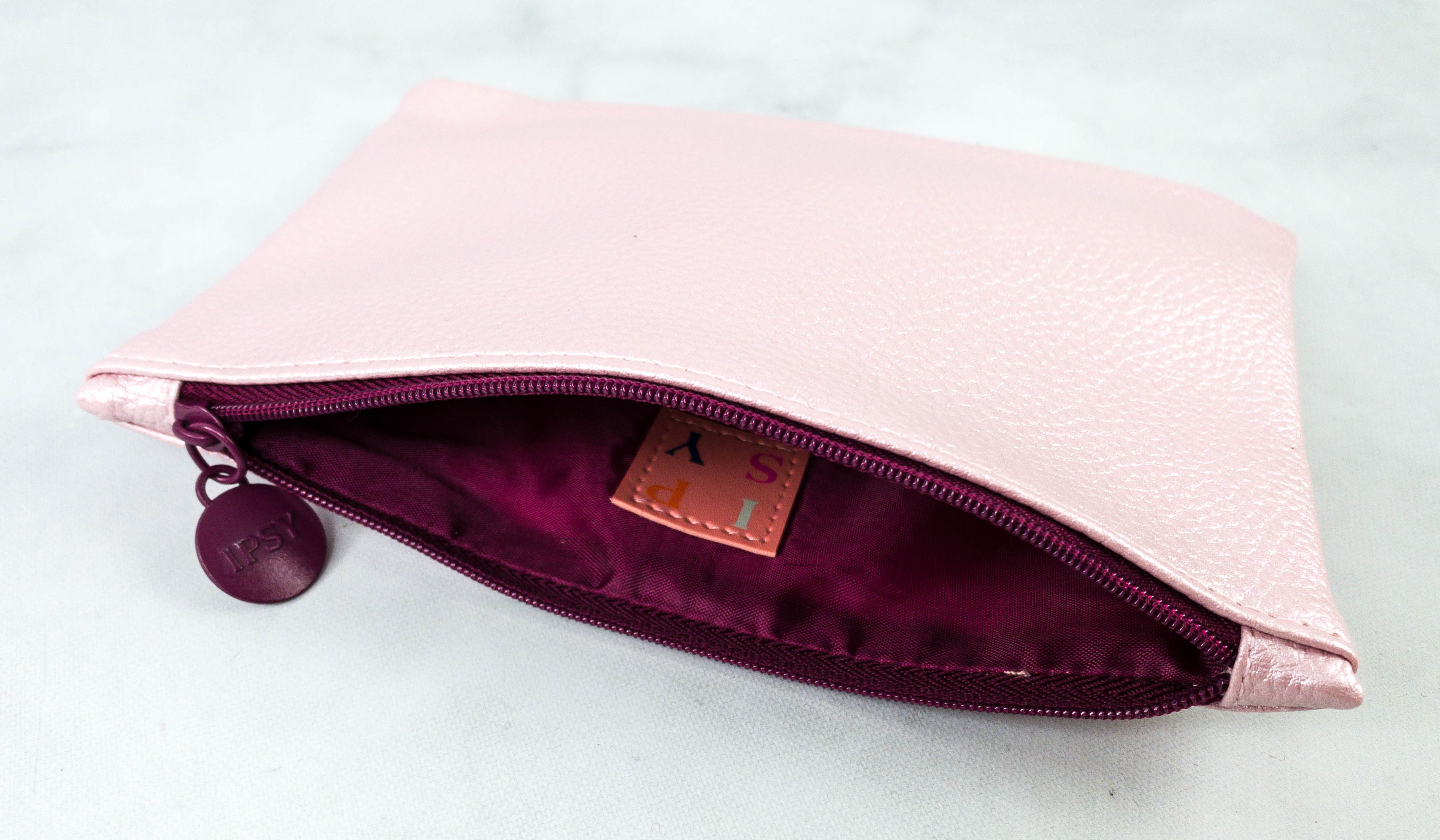 The inside is lined with a maroon-colored fabric that is the same color as the zipper and the zipper pull. I think the dark-colored accent and interior compliment the baby pink exterior and balance out the whole look! It was nice to get this!
I received $273 worth of products this month and I only had to pay a fraction of the price! If that isn't a good deal, I honestly don't know what is! Another thing I'm happy about is that the items I received are products that I can really use regularly. My favorite is the cream because it makes my skin feel soft and smooth. I can use it in the morning and not worry about my face getting all greasy. When applied in the evening, it soothes my skin after a long day of being exposed to environmental aggressors! I also like the blemish booster. It has a gentle formula and it helps in preventing breakouts. Overall, this jampacked IPSY GlamBag Plus exceeded my expectations and I'm happy! I love that they don't skimp on the items and they make sure we get the best value for our money!
What do you think of this month's Ipsy Glambag Plus?