Inku Crate is a monthly paper and stationery subscription box from Japan Crate. You can get the box for $35.95 per month, and there's also an option to get a 3-month, 6-month, or 12-month prepaid subscription. Each month, the box includes a selection of 6-8 Japanese stationery items like notebooks, planners,  pencils, pens, markers, stickers, office supplies, and even origami paper and other fun accessories.
DEAL: Get $3 off on your first box! Use this link and coupon code HELLO.
Everything fits in this small box!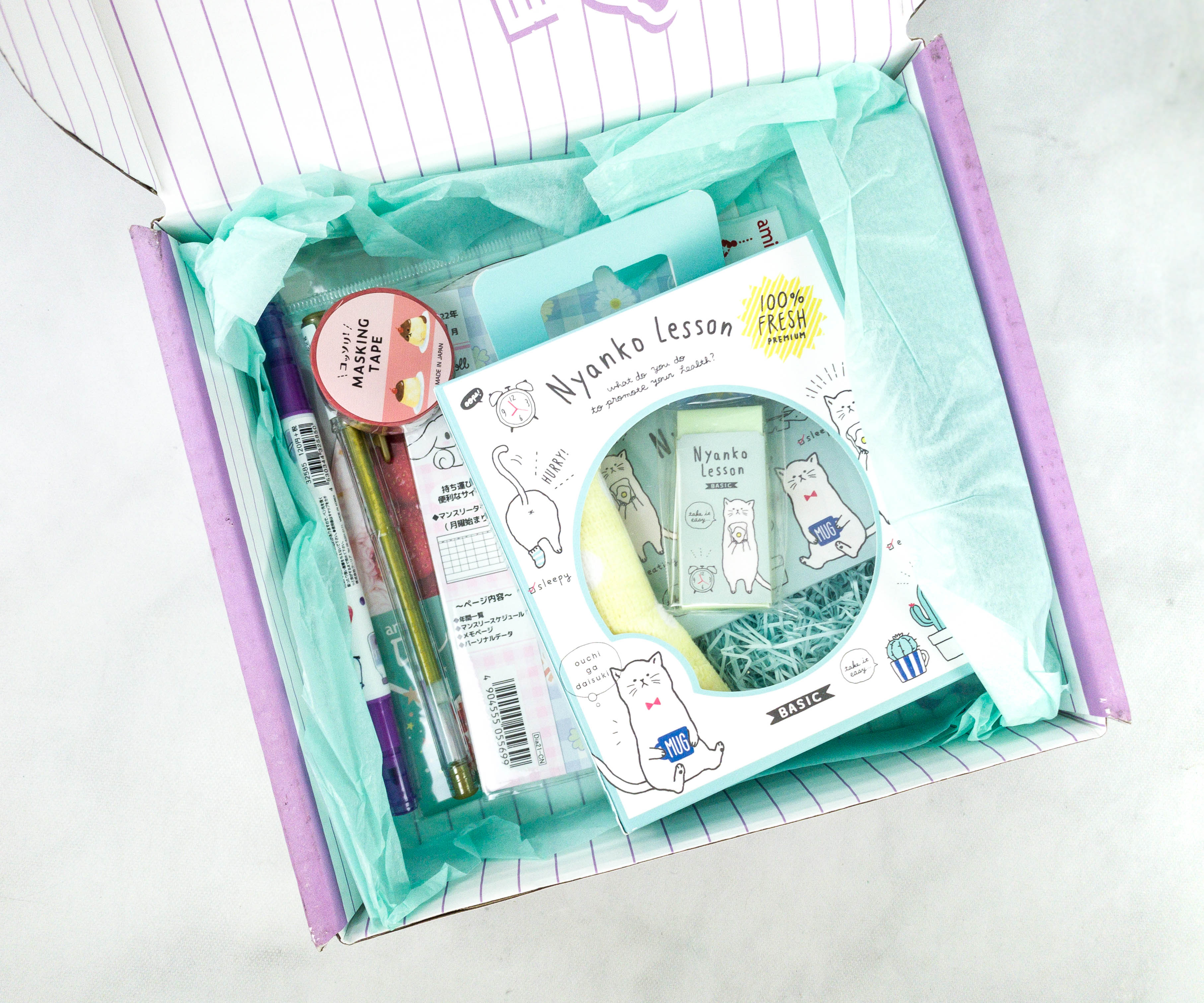 The items were wrapped in tissue paper.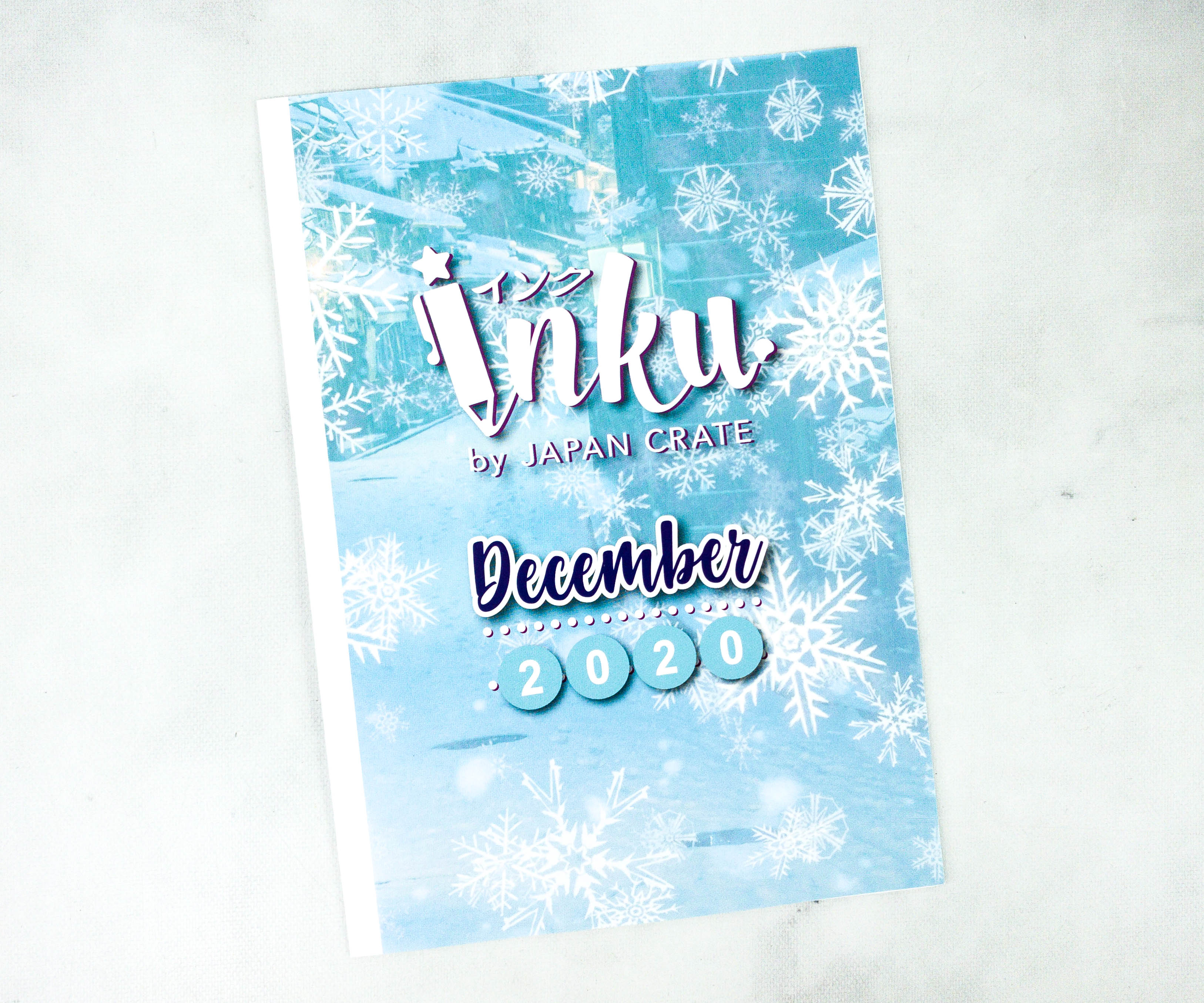 The box also includes a booklet.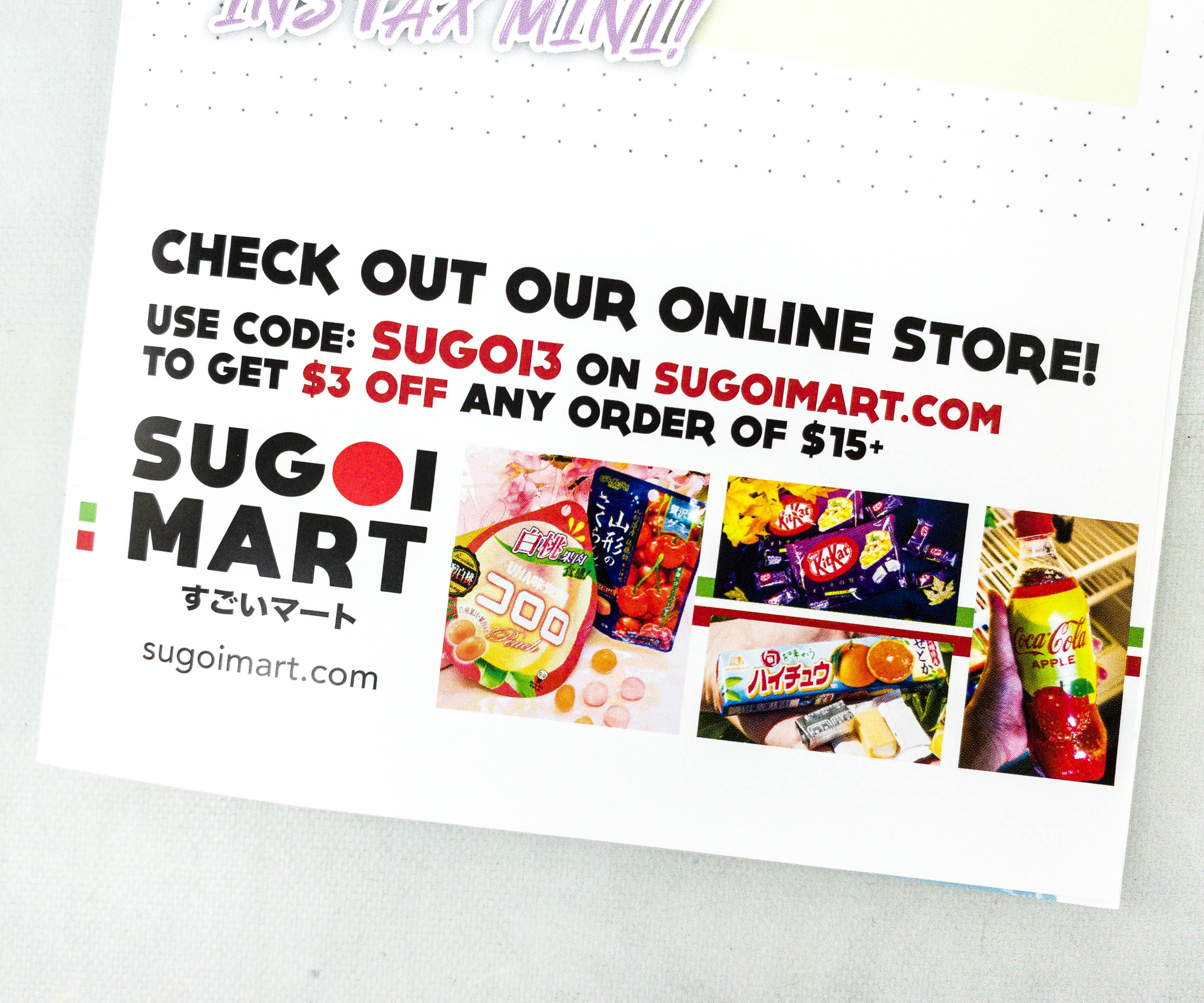 They also included an ad for Sugoi Mart!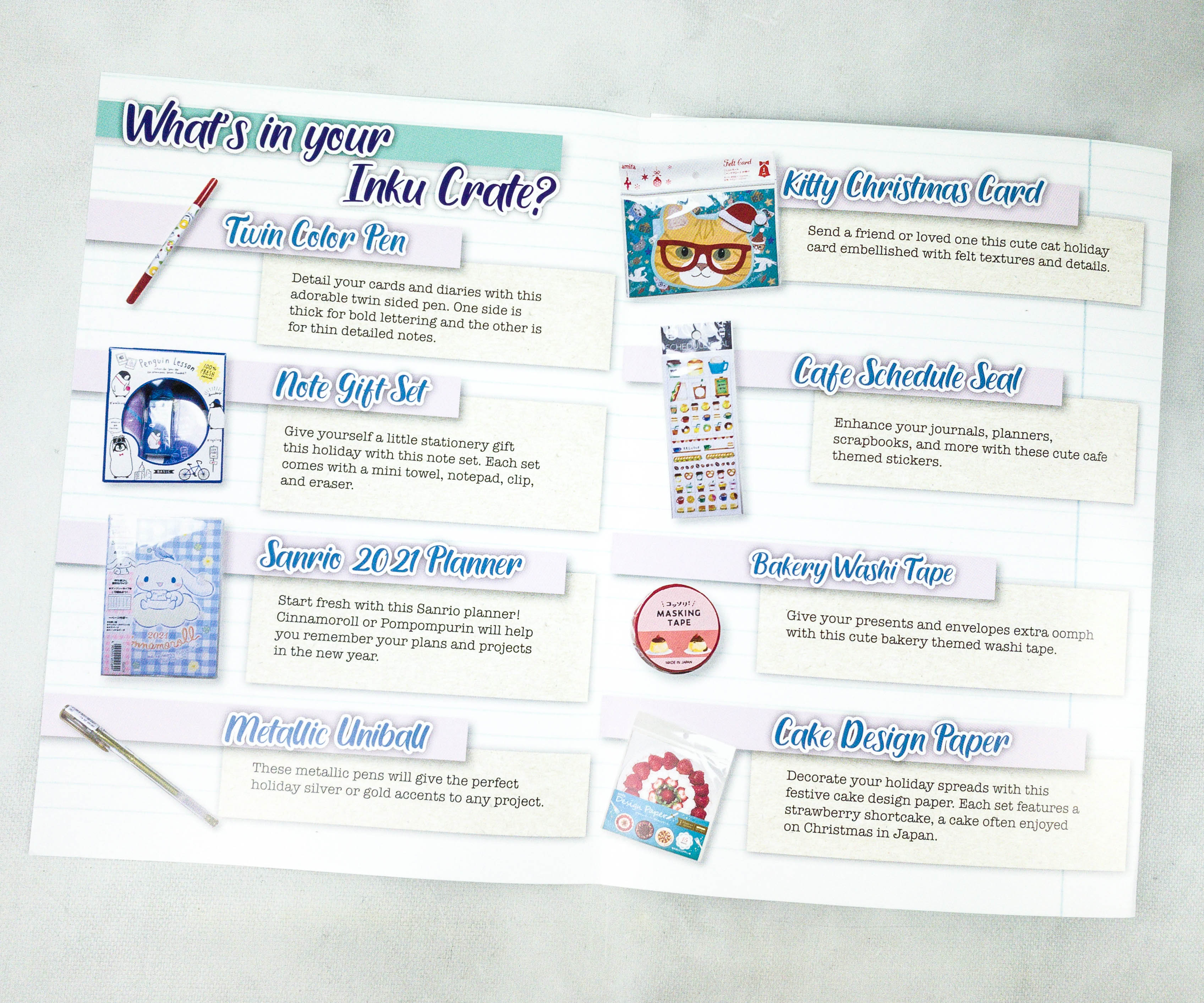 Inside the booklet, there's a list of all the items in the box, plus some brief descriptions for each of them.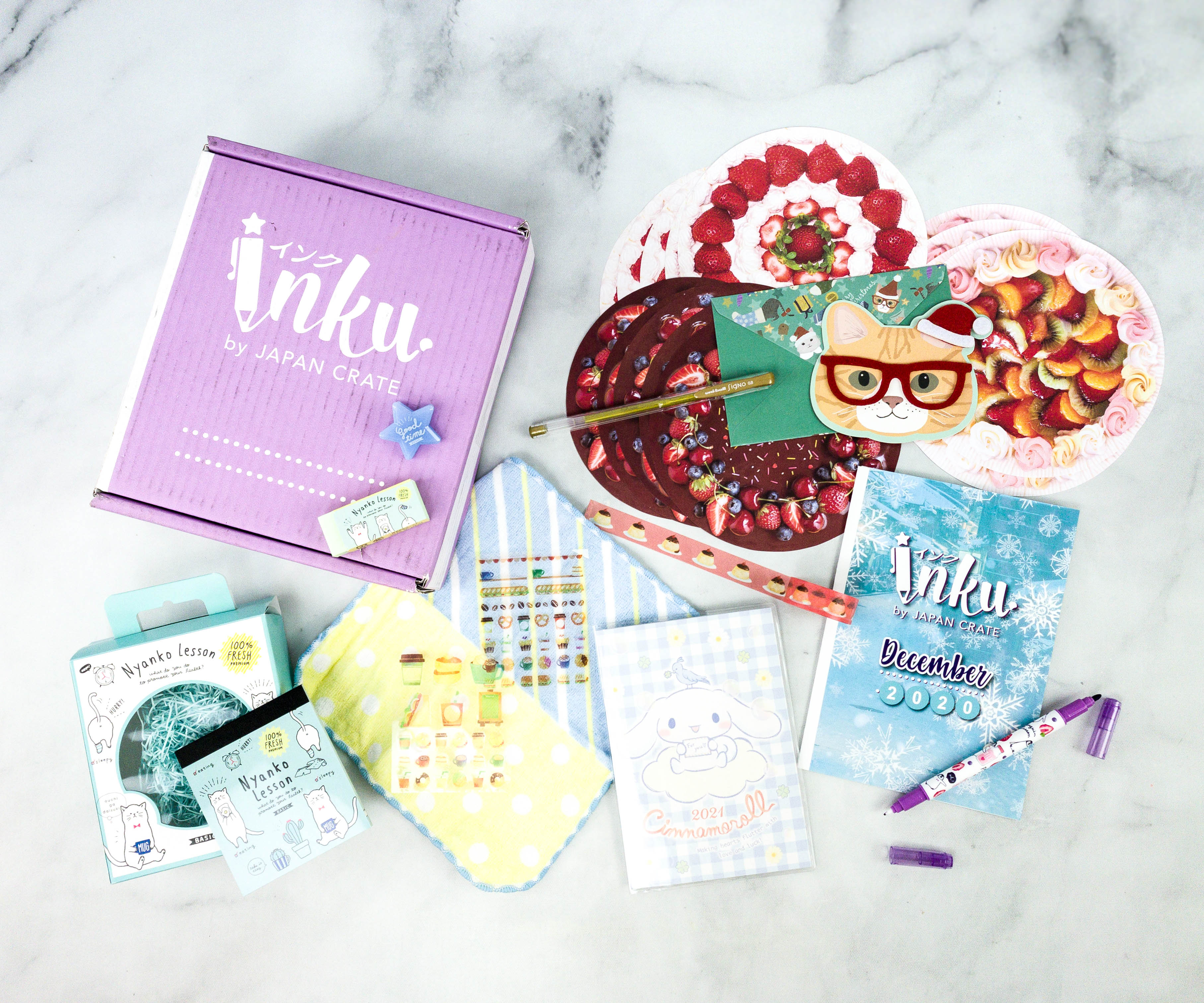 Everything in my box!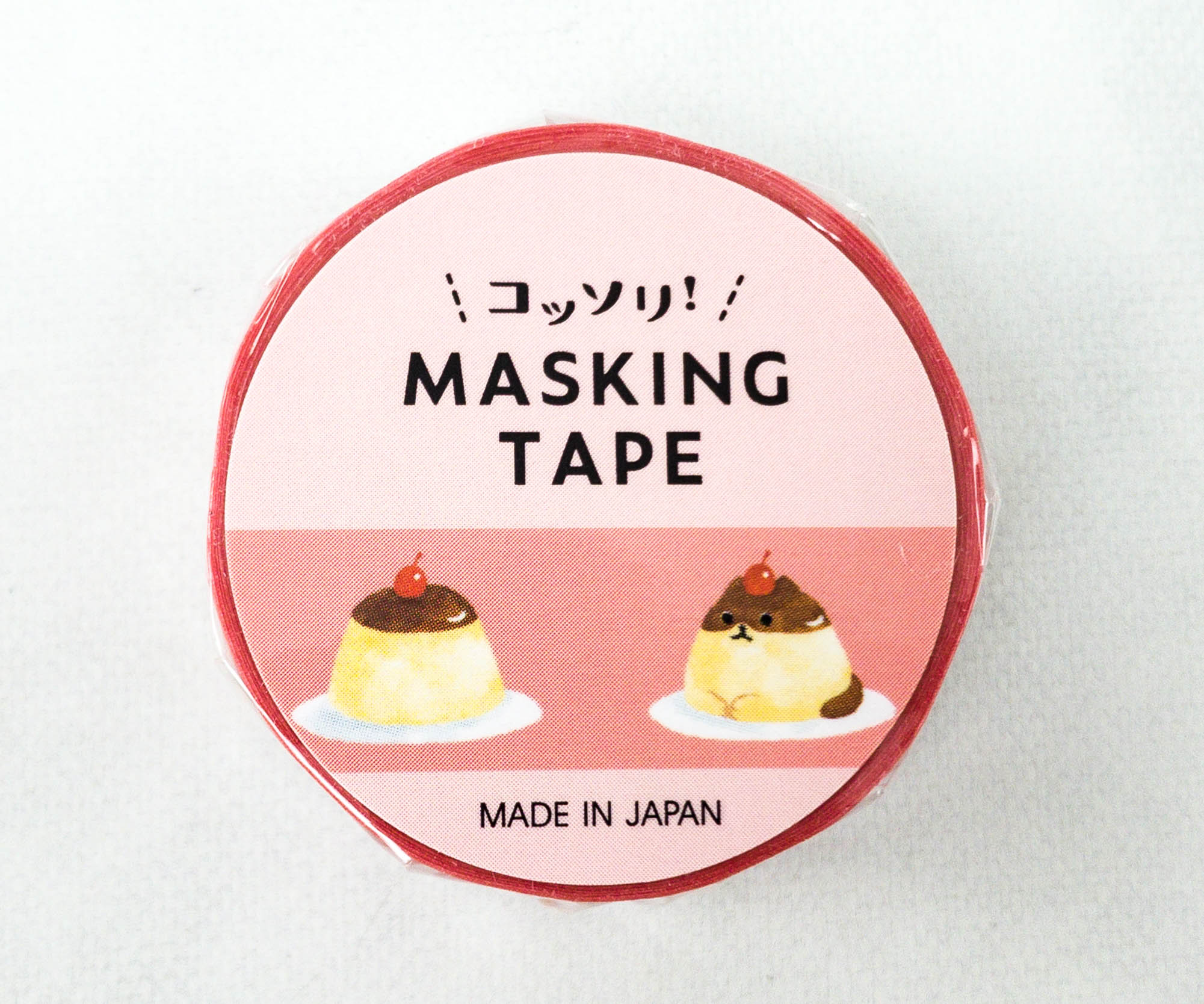 Bakery Washi Tape. Whether for securing gifts or designing your holiday journal spred, this bakery-themed washi tape is perfect!
The washi tape features pudding and a dog disguised as a pudding. How cute!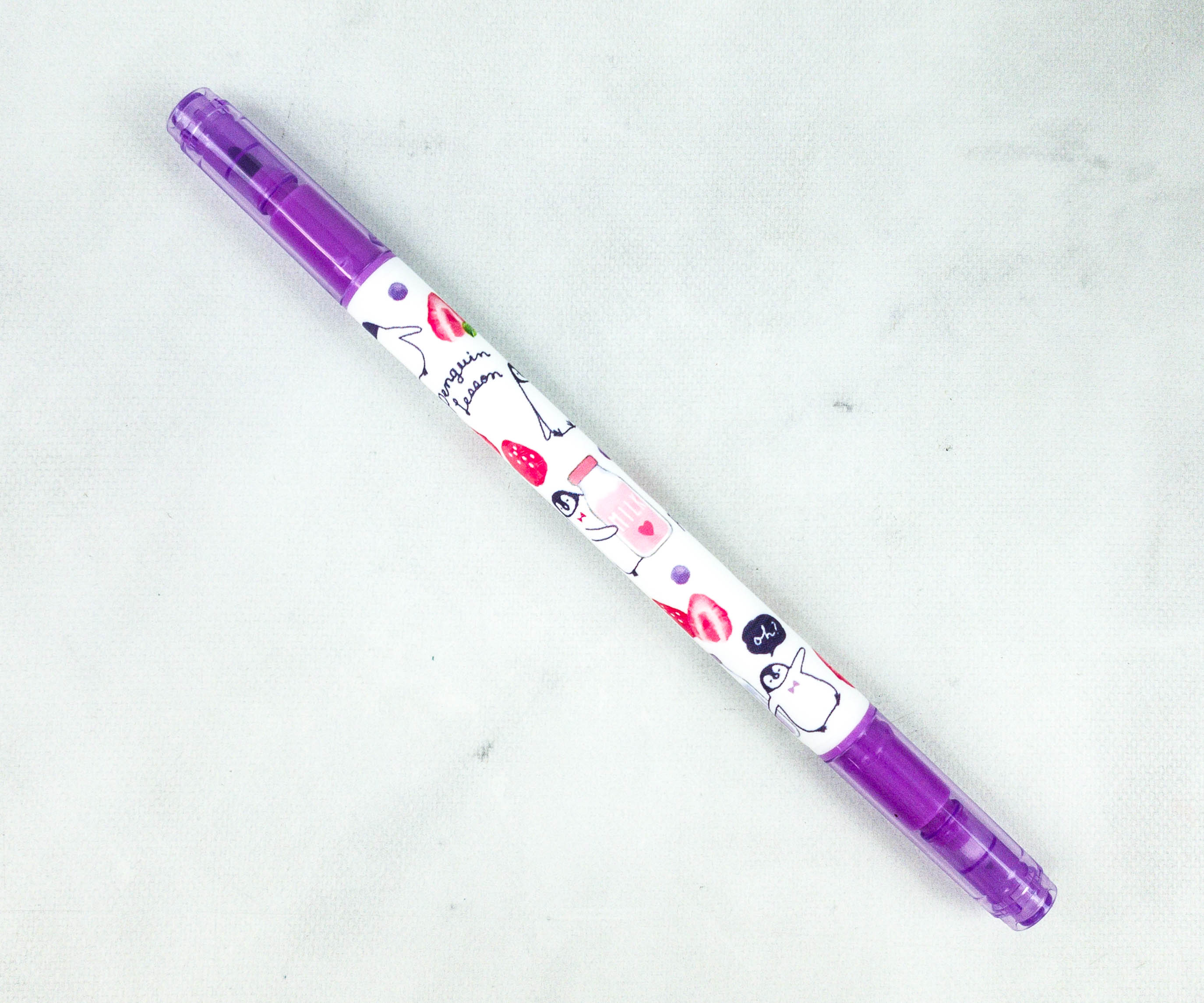 Twin Color Pen. Here's another useful item for journaling, a double-sided pen. The pen's body features cute penguins and strawberries!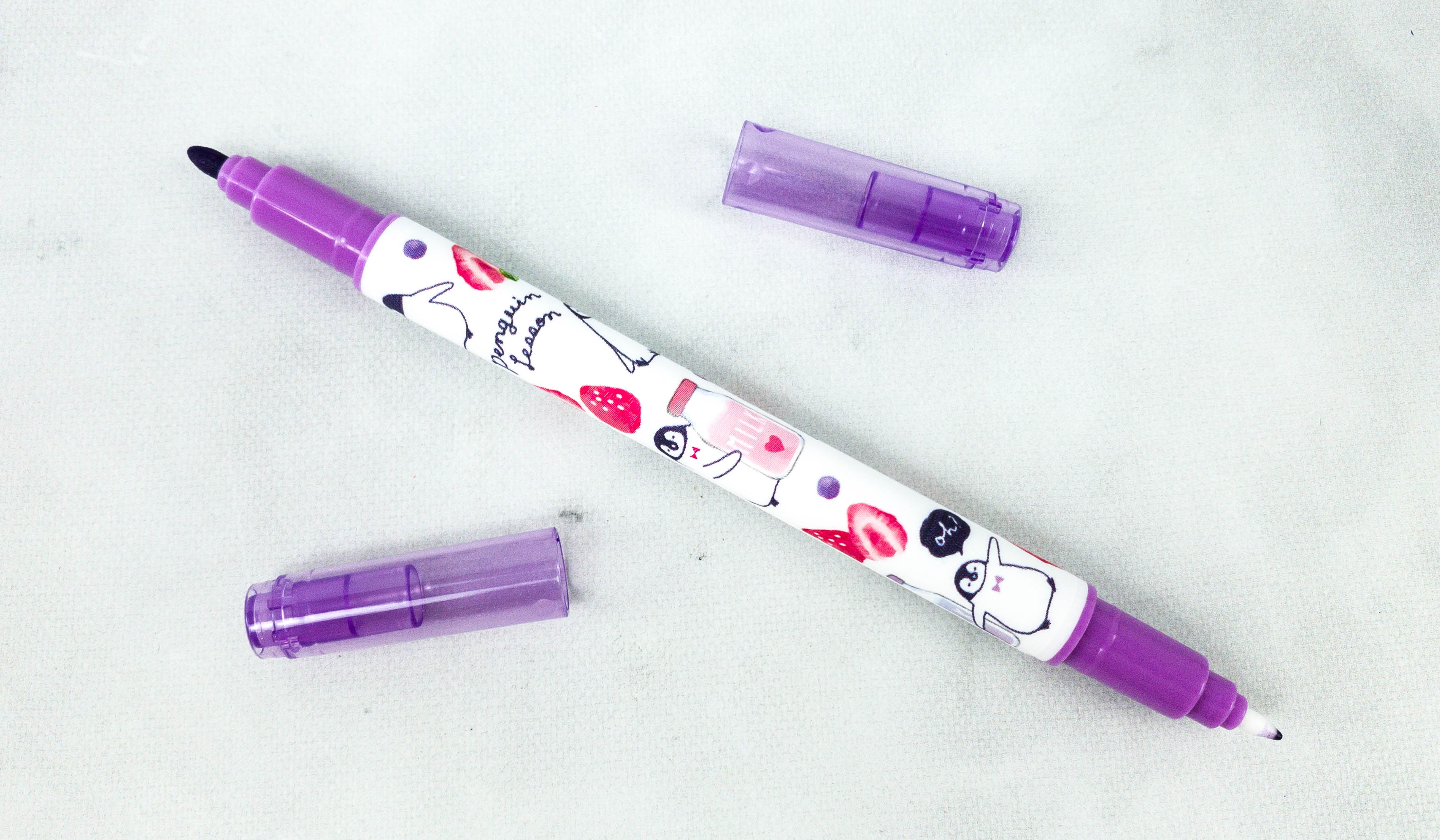 I received the pen in purple! One side has a thick tip ideal for lettering, while the other has a thin tip for adding details.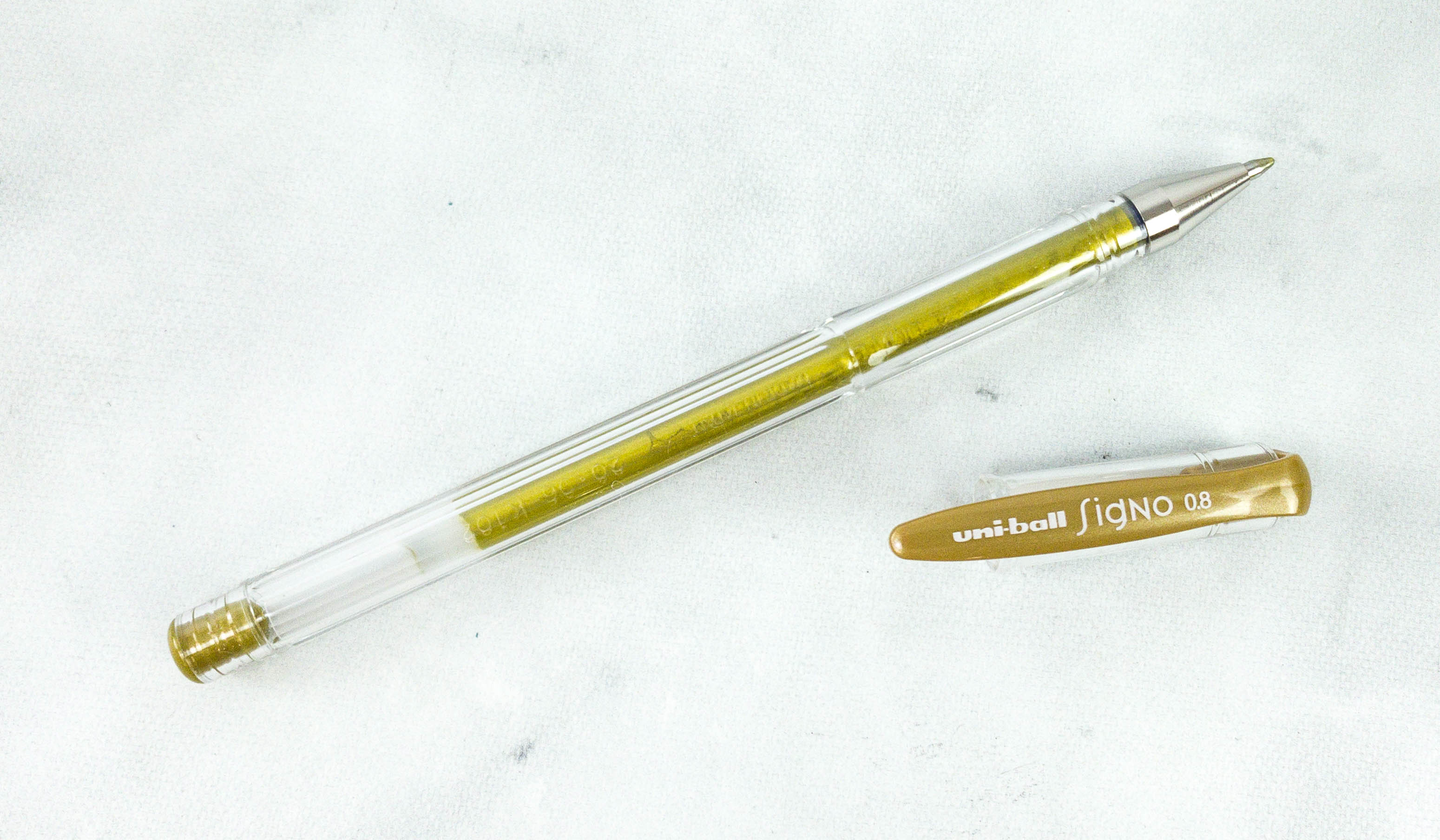 Metallic Uniball Pen. Subscribers will get the pen in either silver or gold! I received the gold one and I love that it writes smoothly on paper plus it dries easily. I'm excited to use this to add a touch of sparkle to gift cards, tags, and more!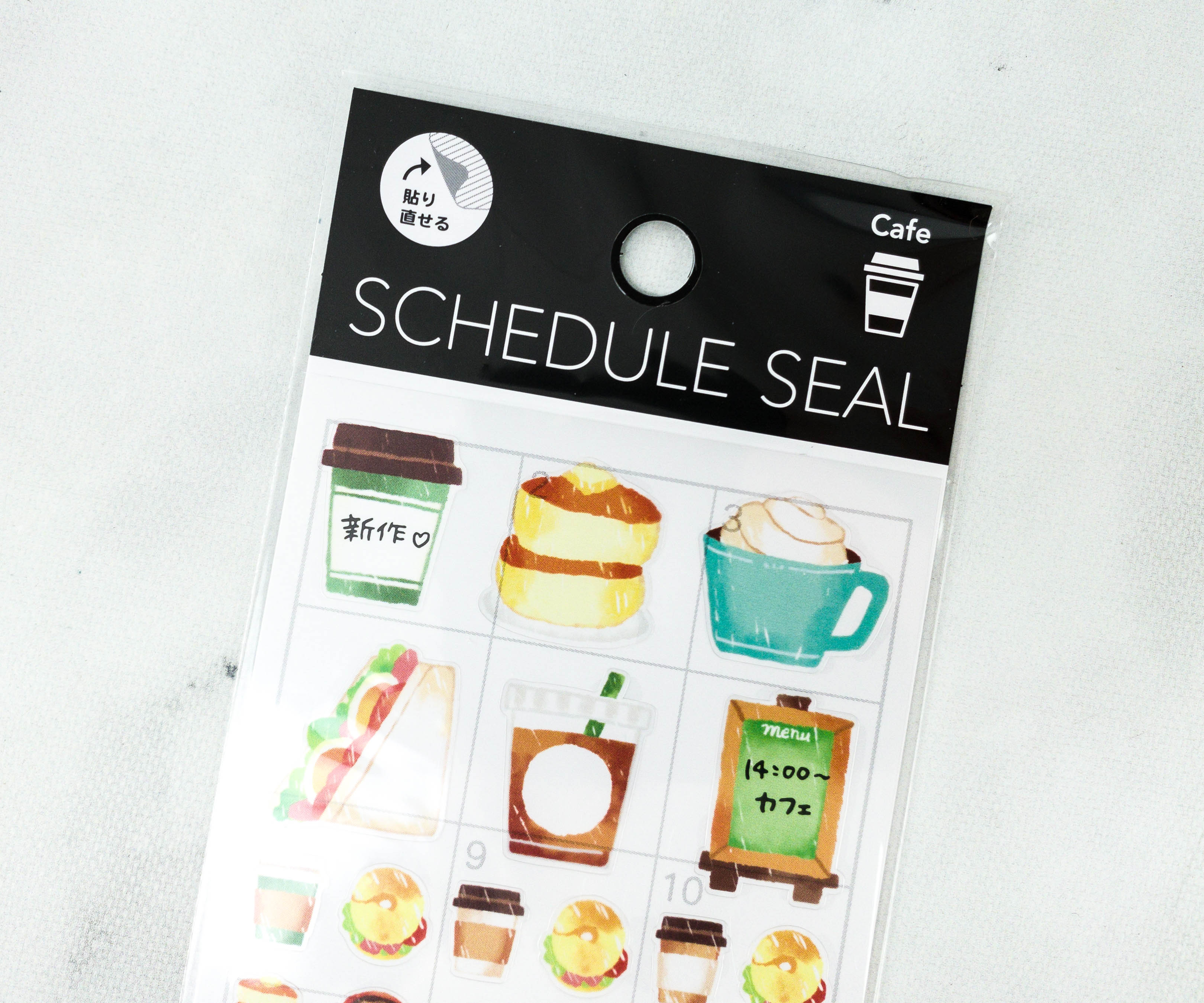 Cafe Schedule Stickers. These sticker sheets are cafe-themed, and they are ideal for decorating journals or planners.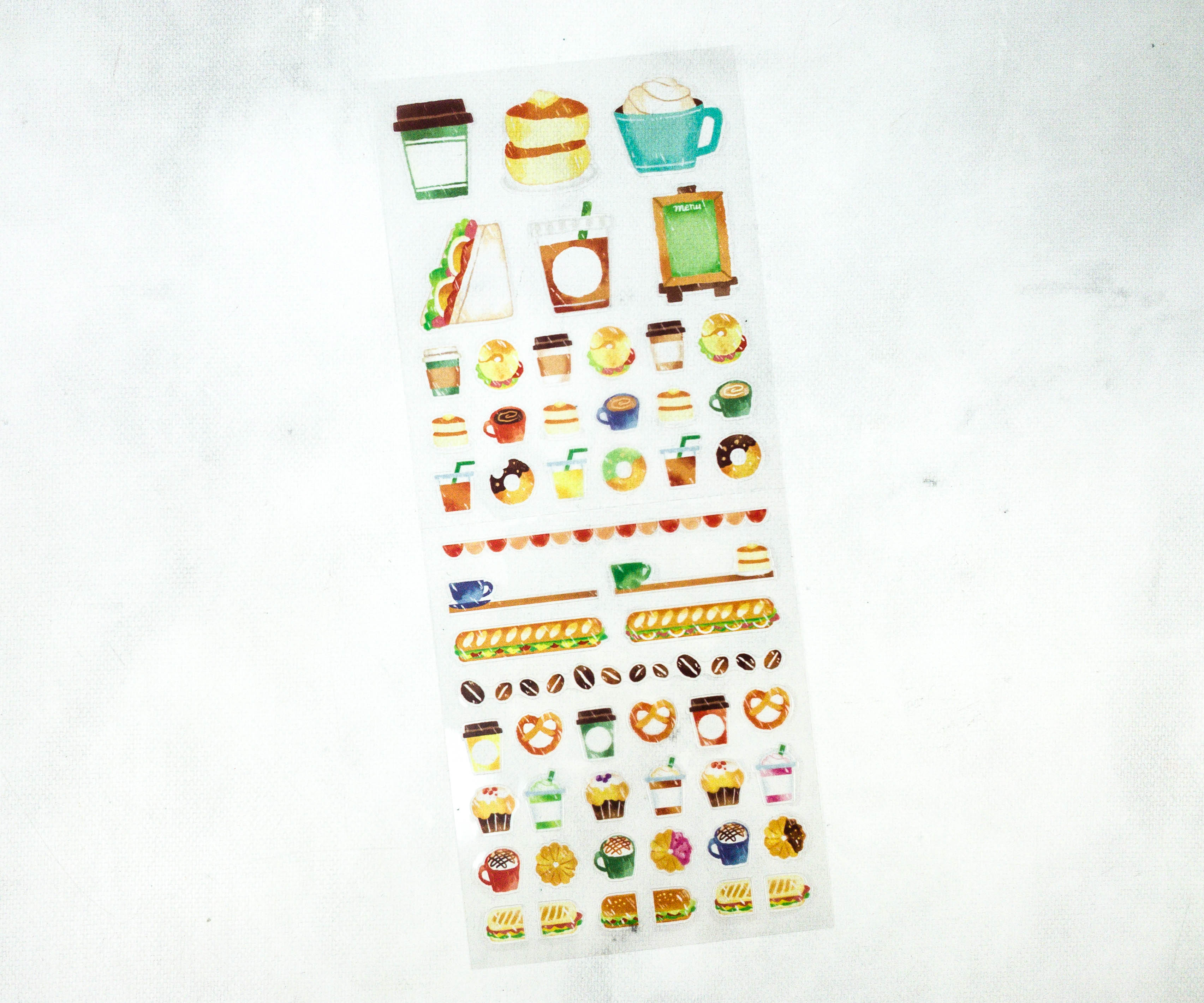 They are mostly food items you can commonly find in a Japanese cafe. My favorite stickers from these sheets are the sandwiches and pretzels! They're so kawaii!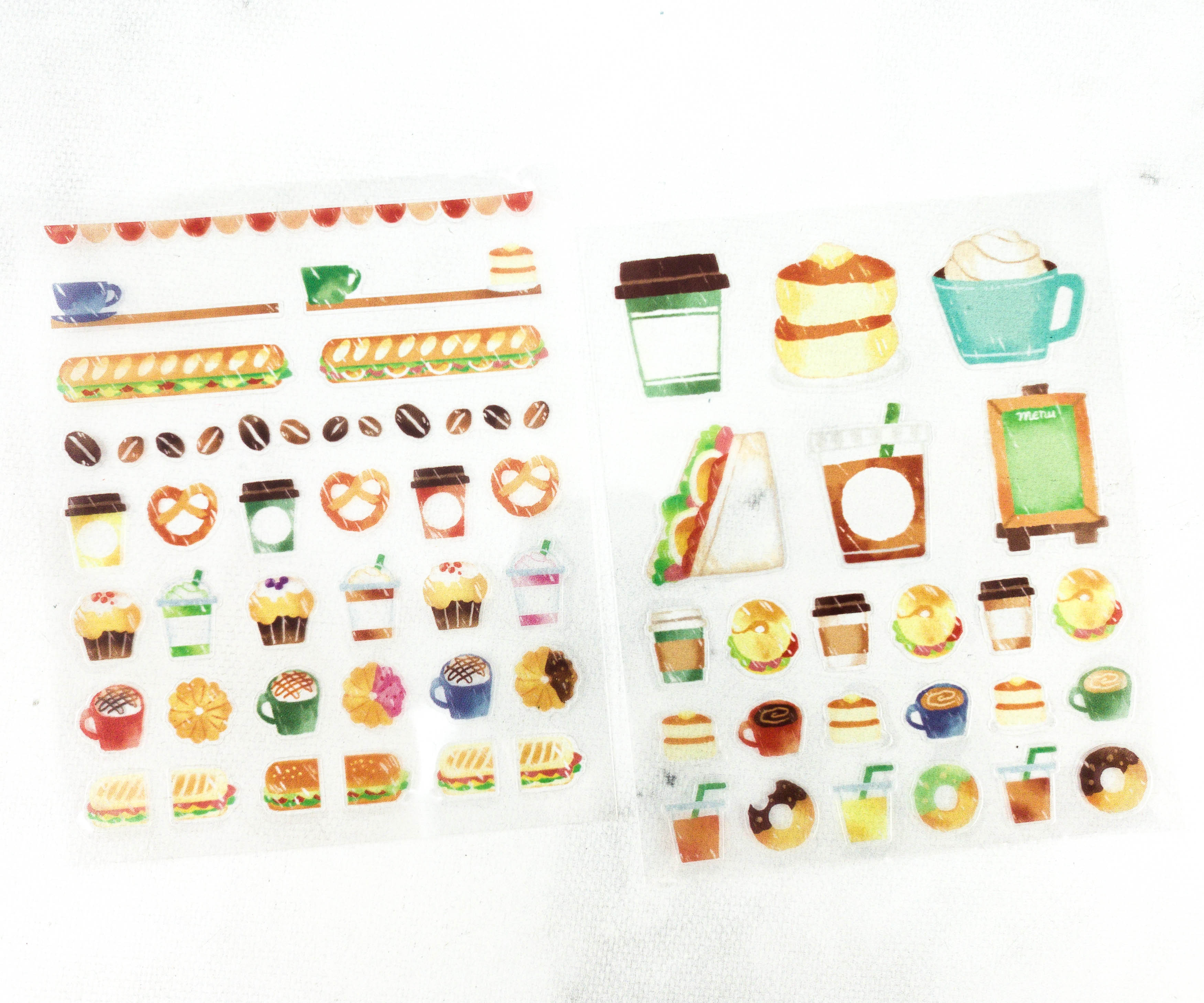 Here's a closer look at the stickers. I love the watercolor designs!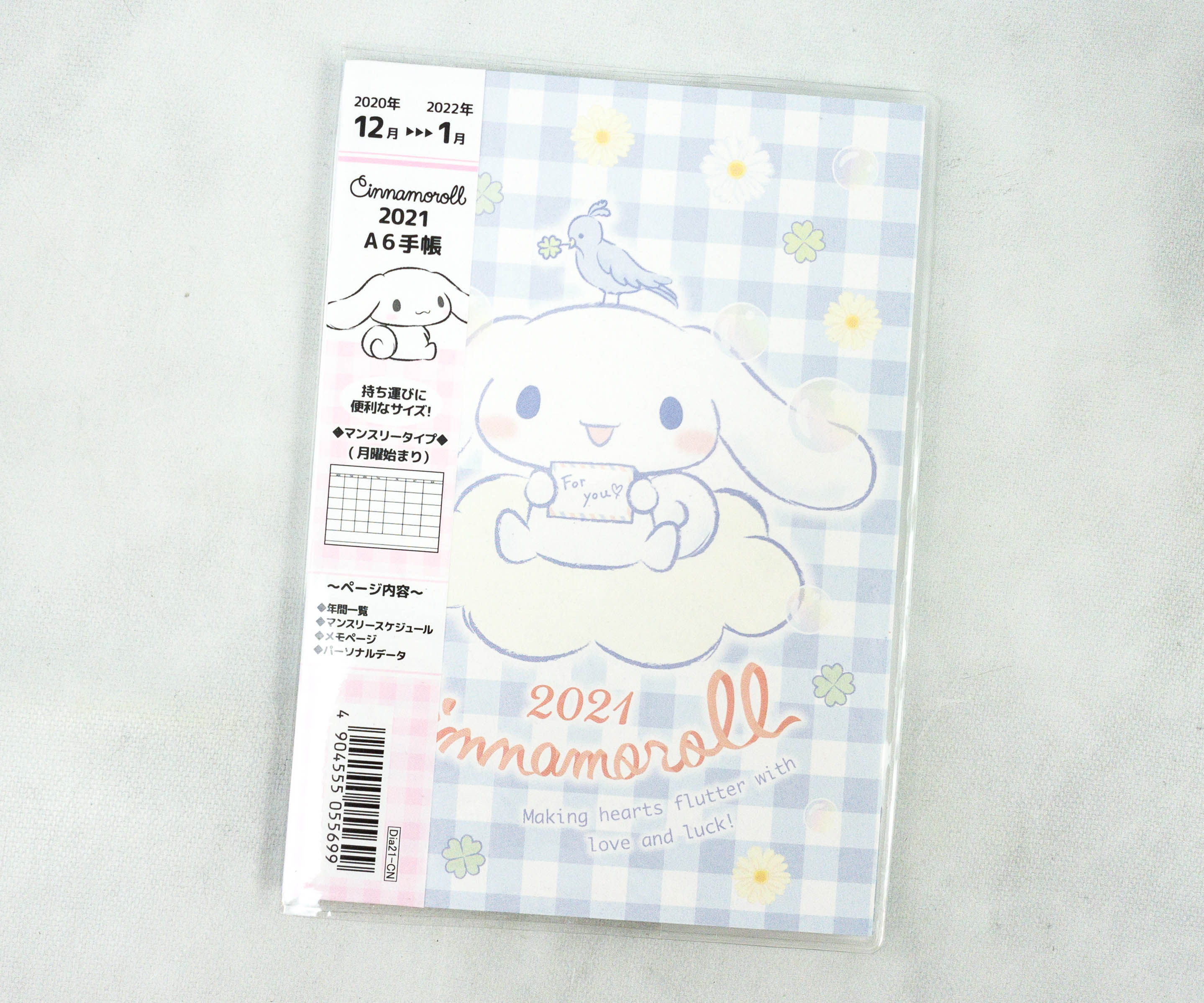 Sanrio 2021 Planner. To help us start the new year in a fun way, they included this cute 2021 planner featuring Sanrio's Cinnamoroll on the cover!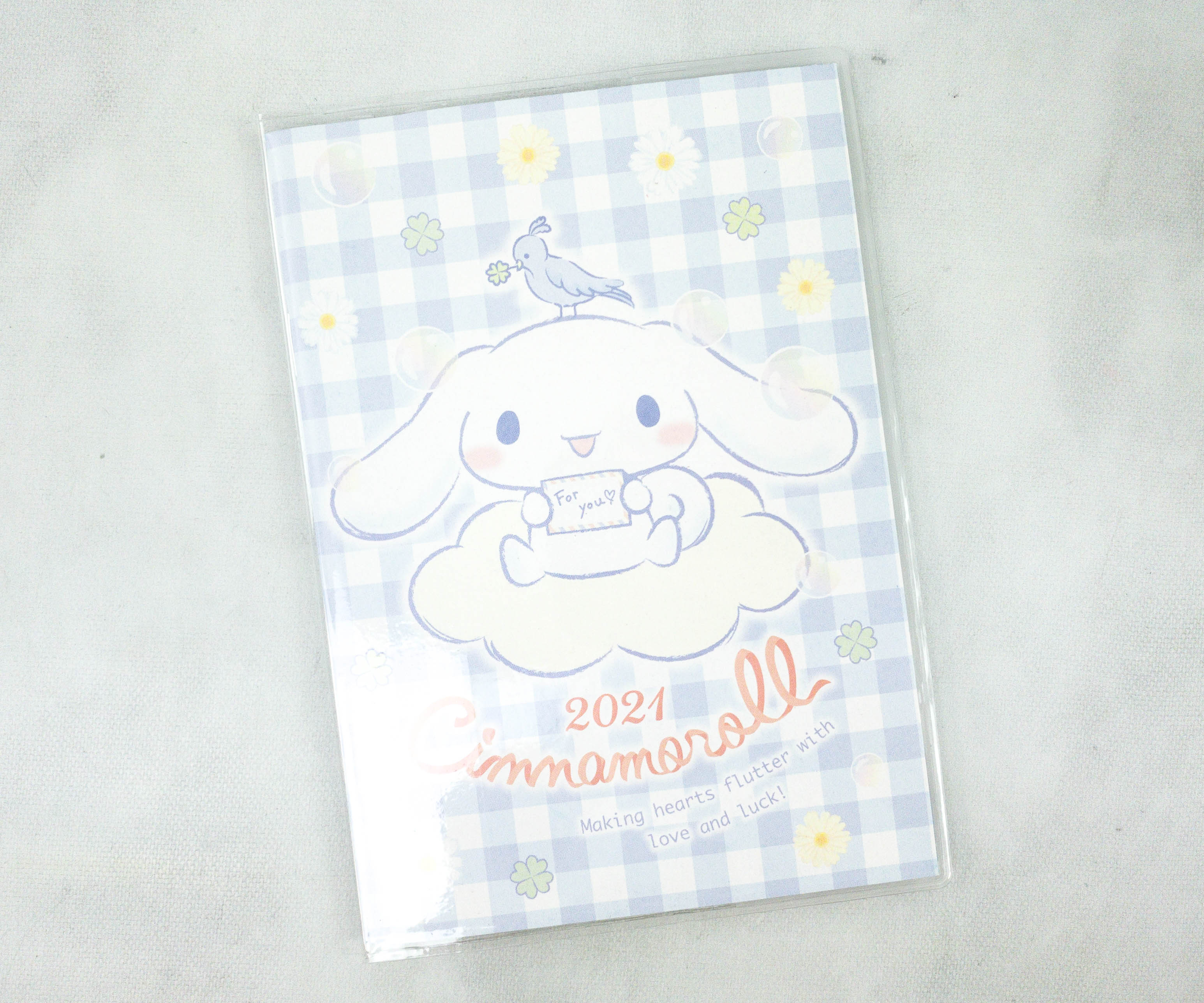 I'm loving the pastel colors! They look so easy on the eyes.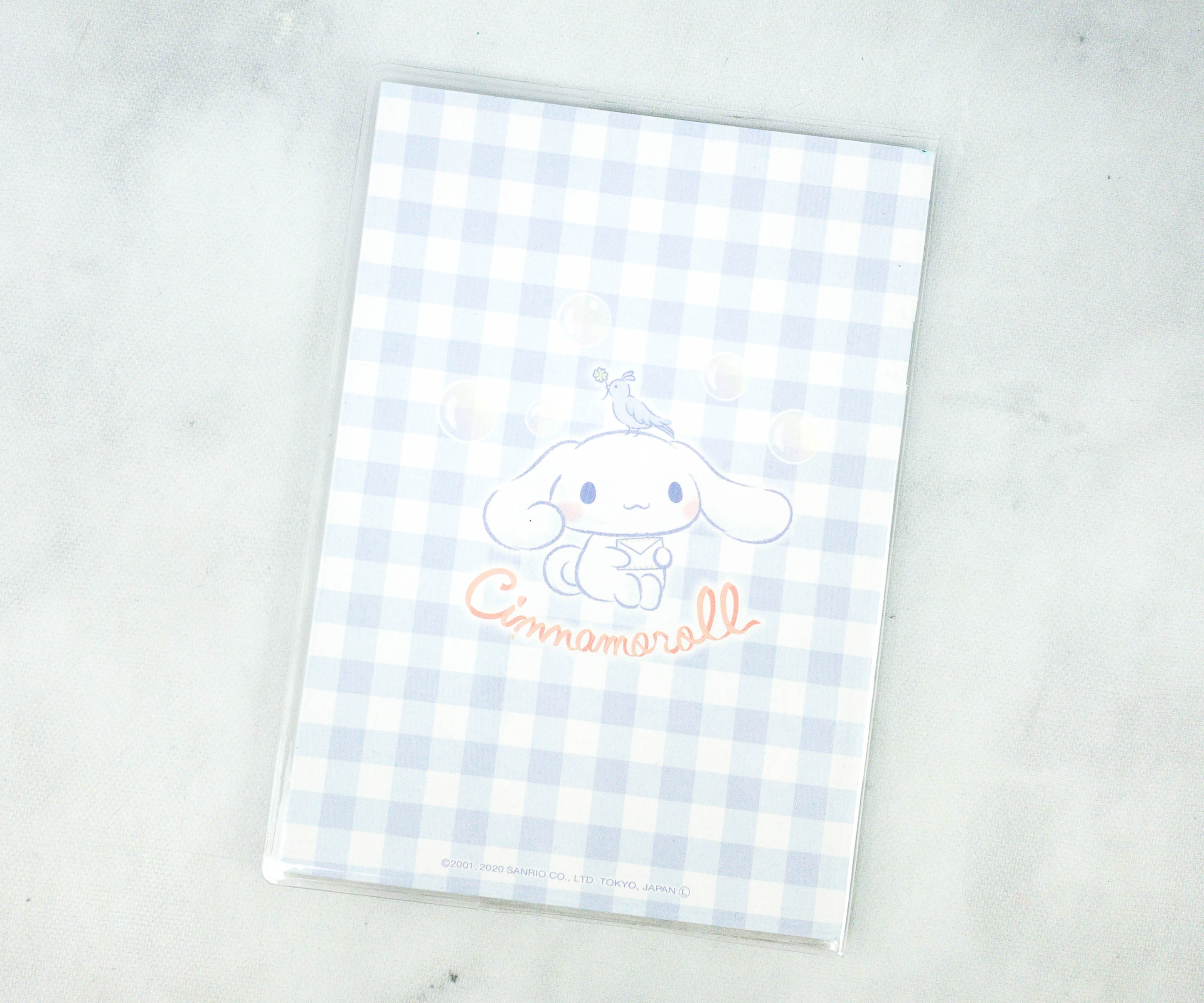 The back also features a Cinnamoroll illustration.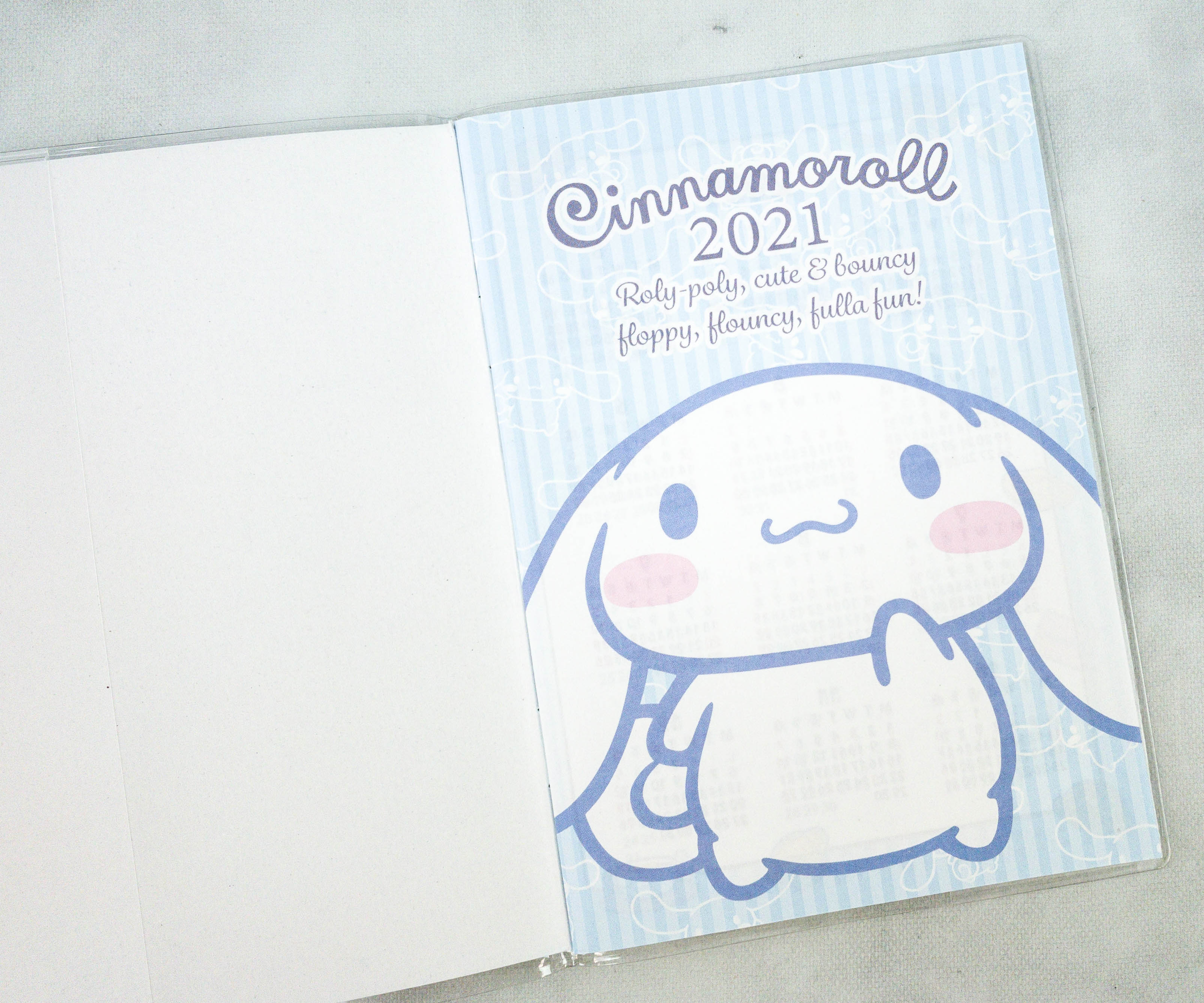 The paper has a nice quality. It's smooth, so it's nice to write on.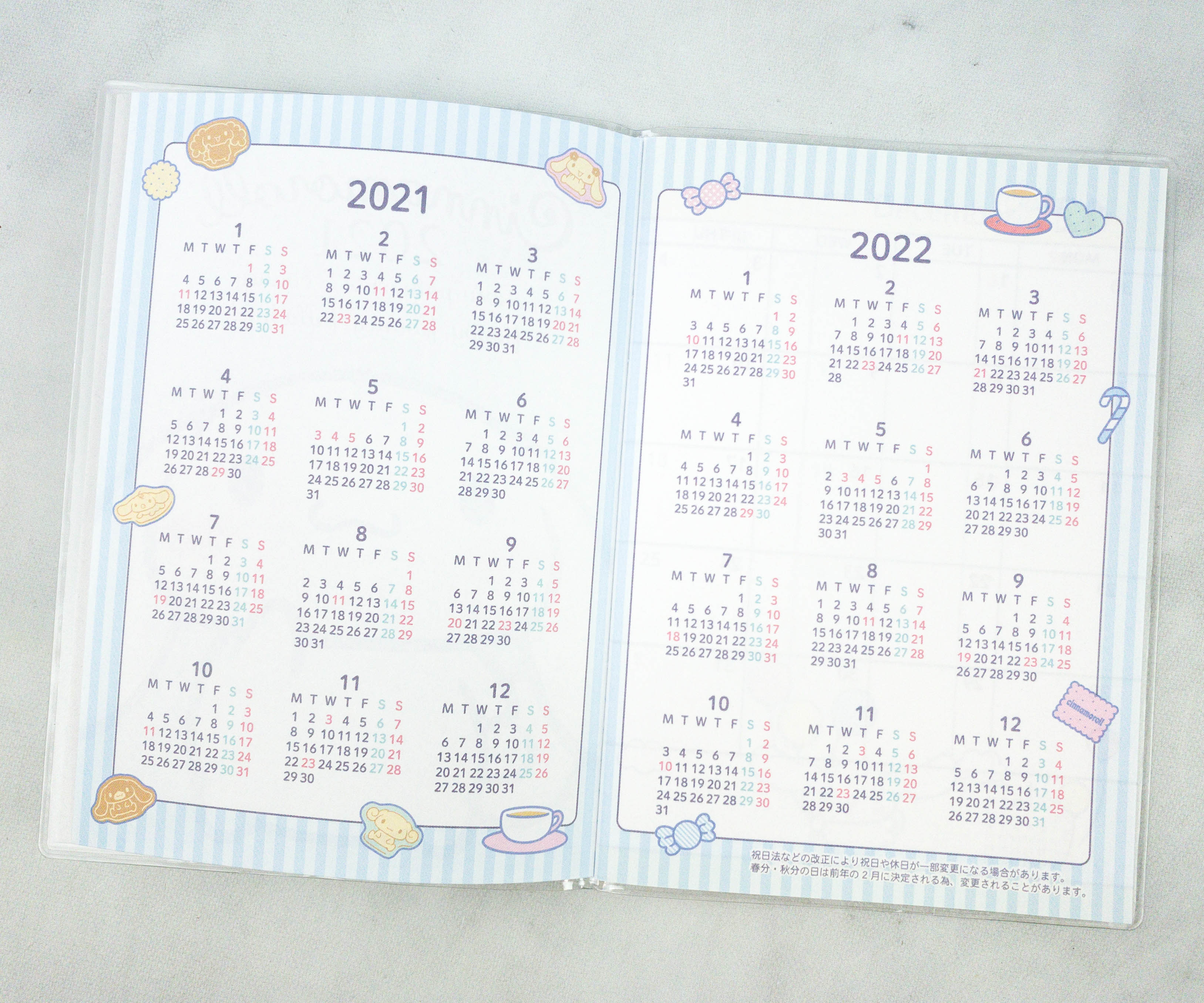 It has a calendar not just for 2021 but also for 2022!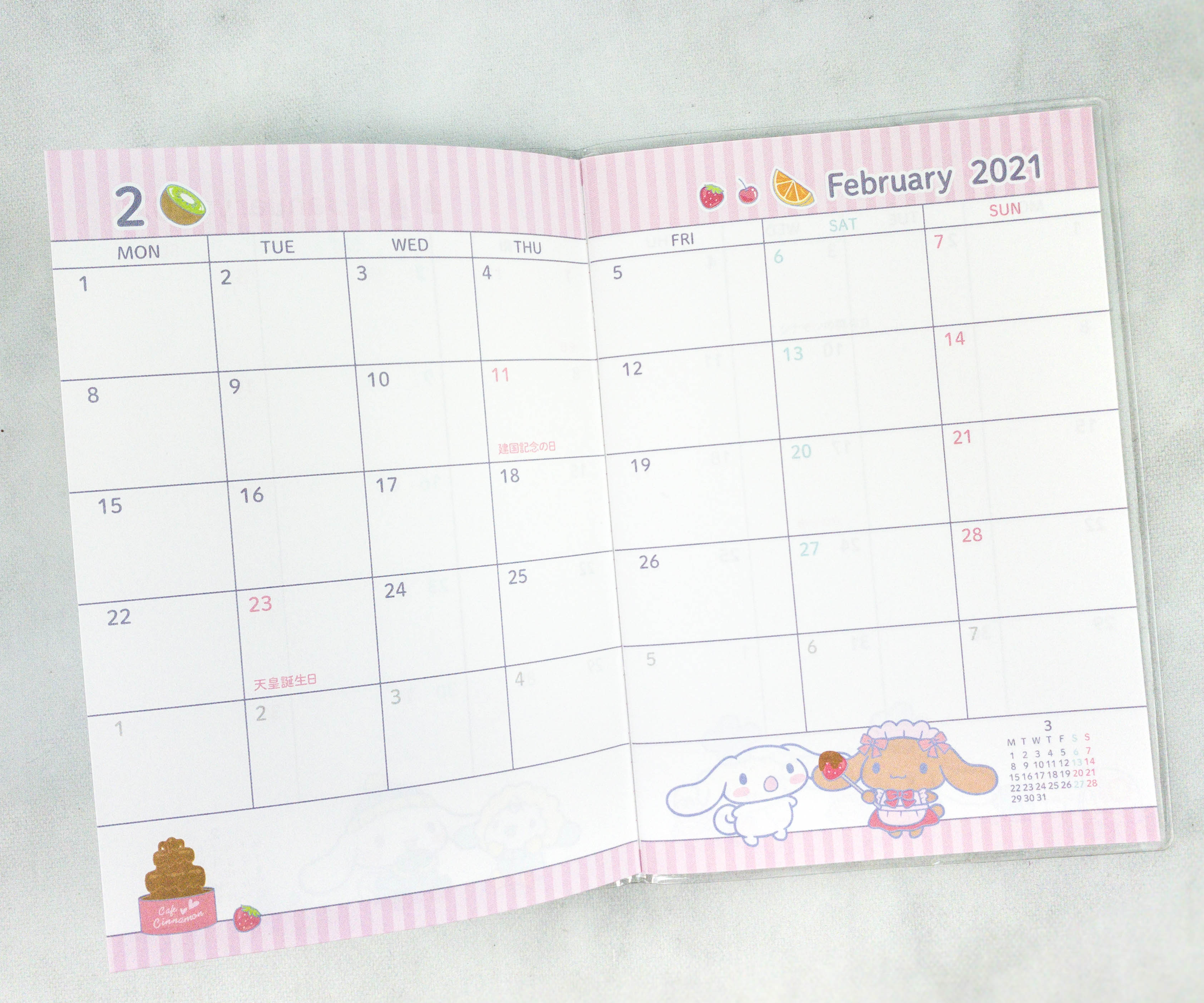 Here's how the monthly spread looks like! There's a small space where you can jot down important events or tasks.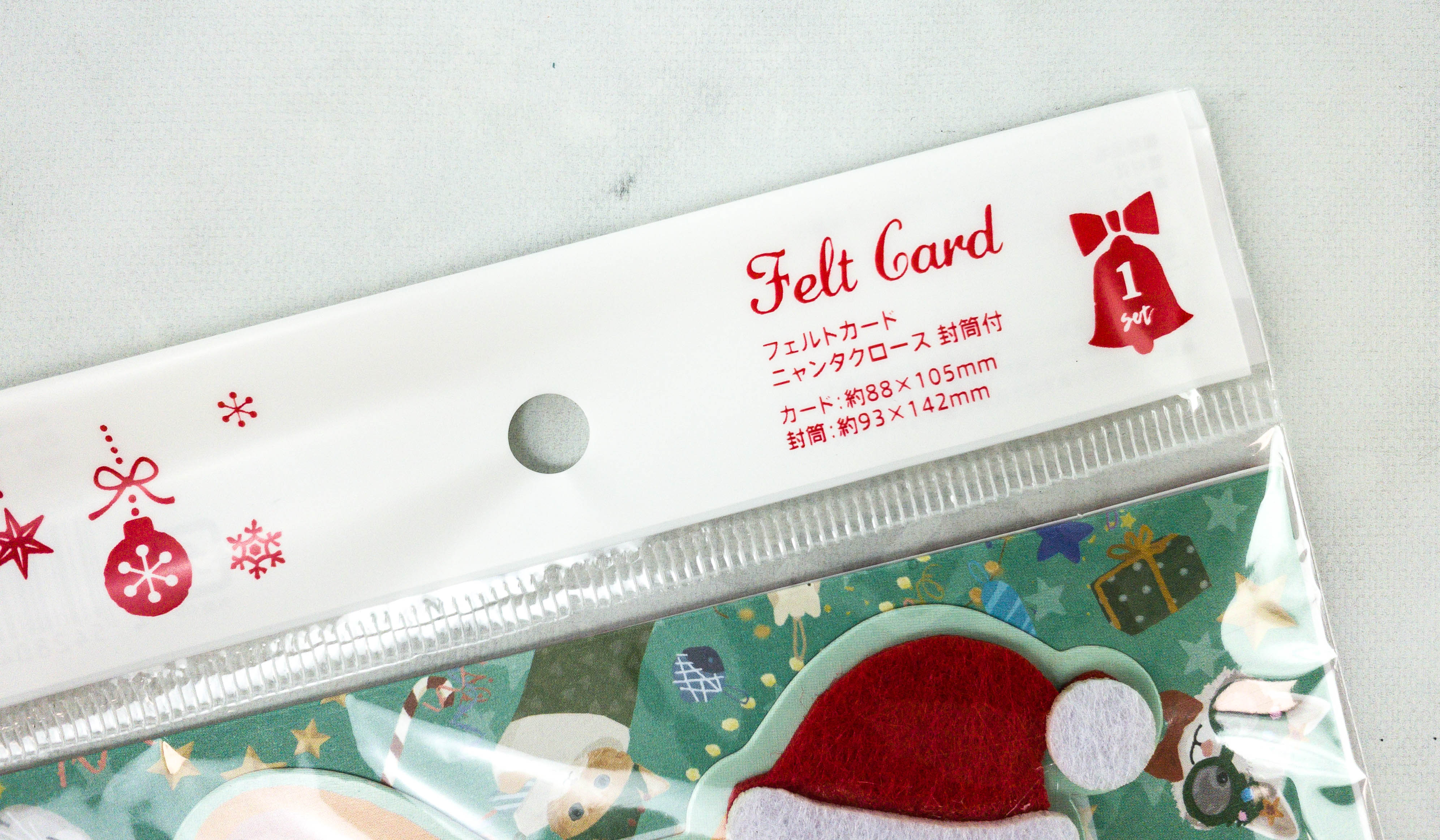 Cat Holiday Card. This is such a cute holiday card that I can send to a cat-loving friend!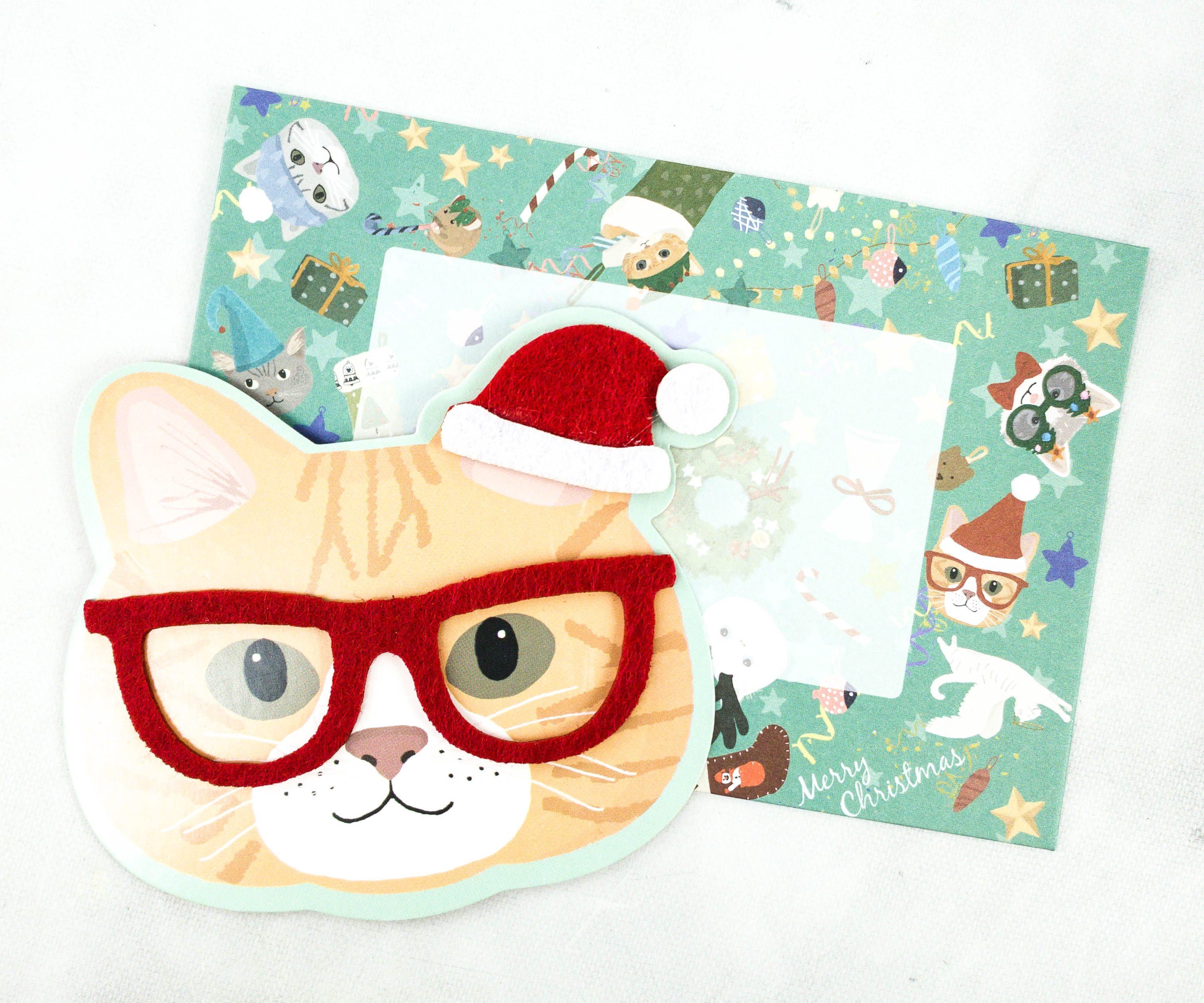 The card features a cat head, and it's even wearing red glasses and a red hat made with felt!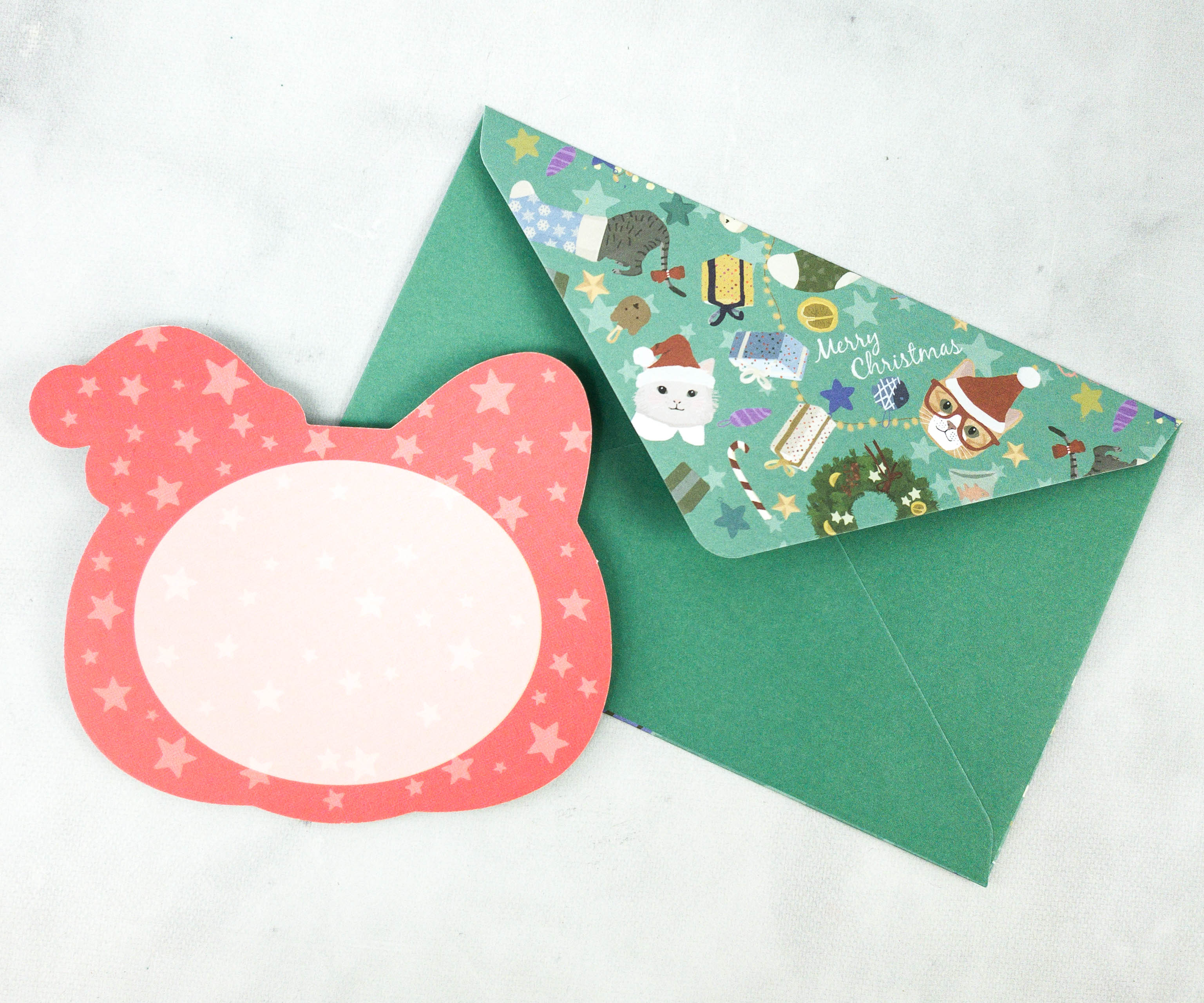 The back has a blank space where you can write your holiday message. Of course, it also comes with an envelope, so you can send it right away.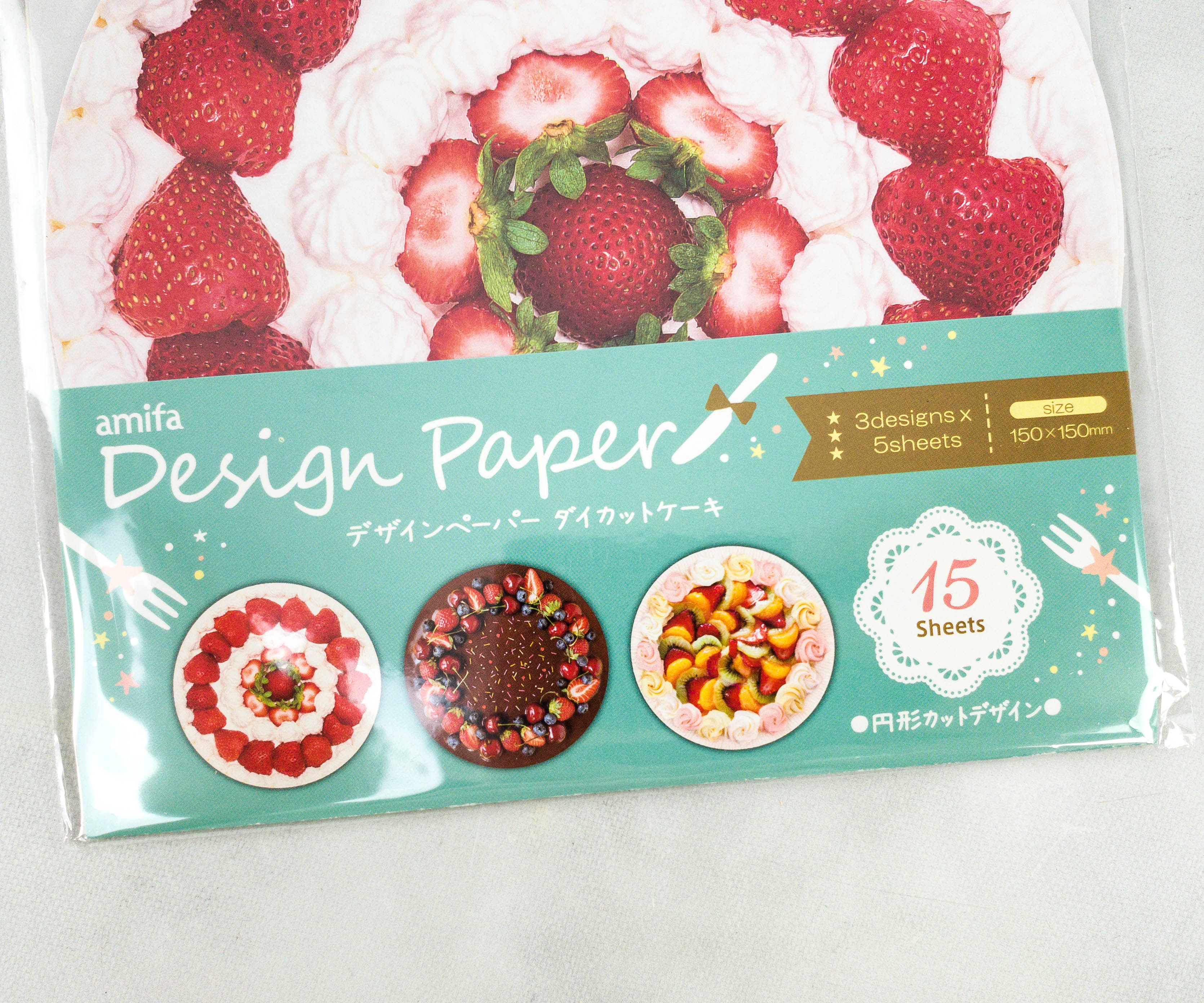 Cake Design Paper. Still in line with the cafe theme, here are paper sheets featuring different cakes! They look scrumptious!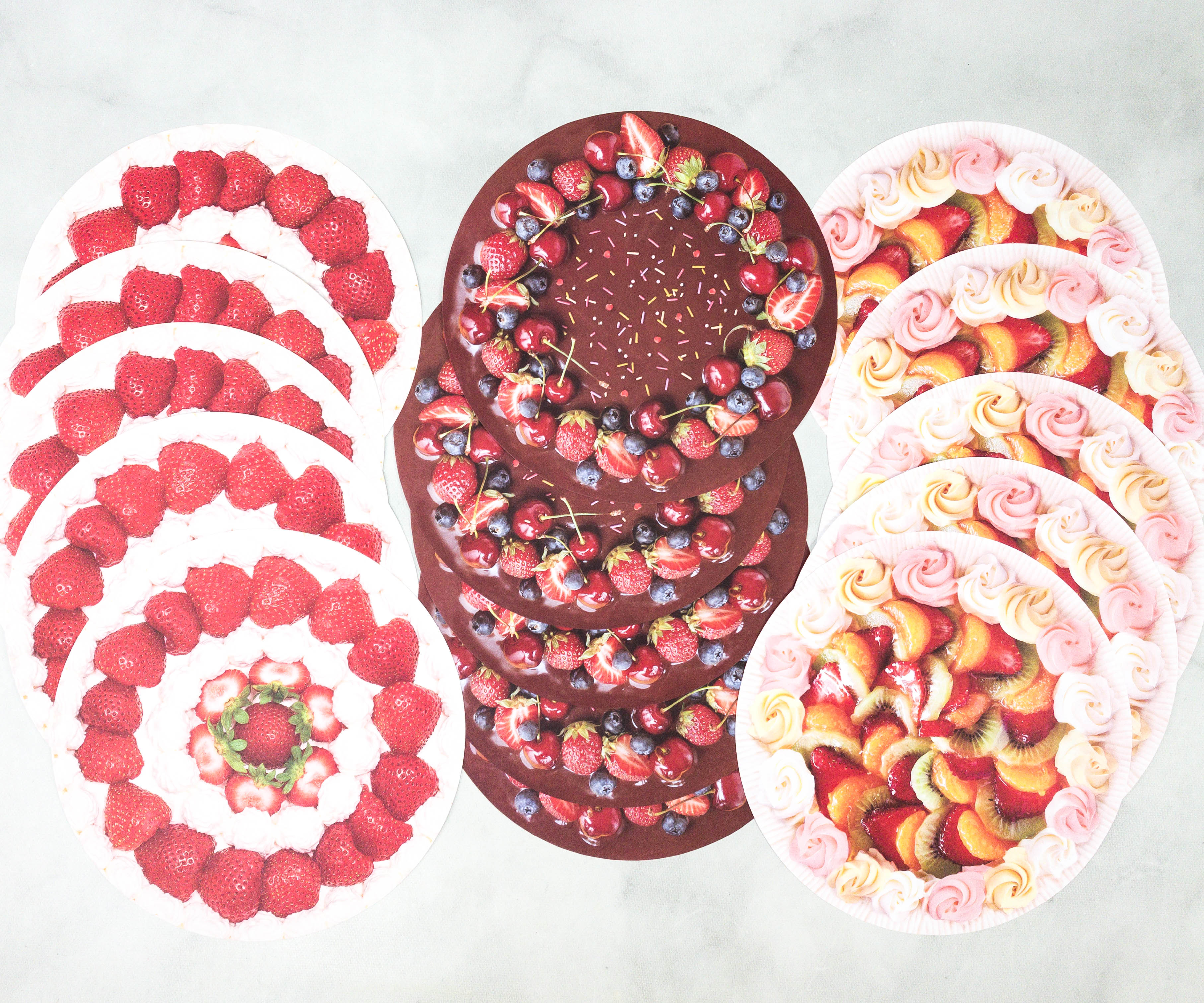 There are 3 designs with 5 pieces for each design, so that's a total of 15 cake inspired decorative sheets. These are nice to use for holiday spreads!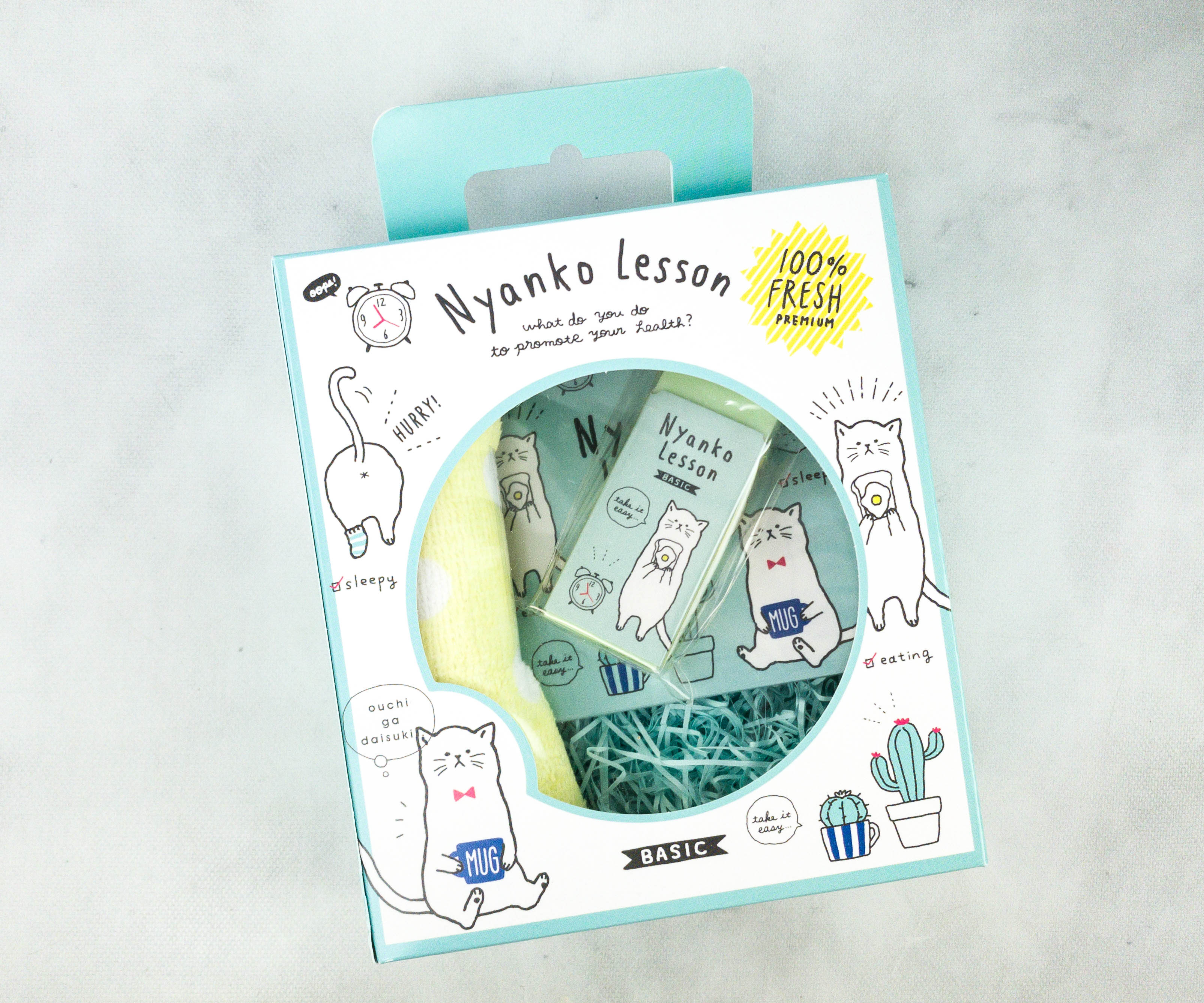 4-in-1 Note Gift Set. This is a kawaii stationery set and subscribers may receive it in different designs. Mine features a cat!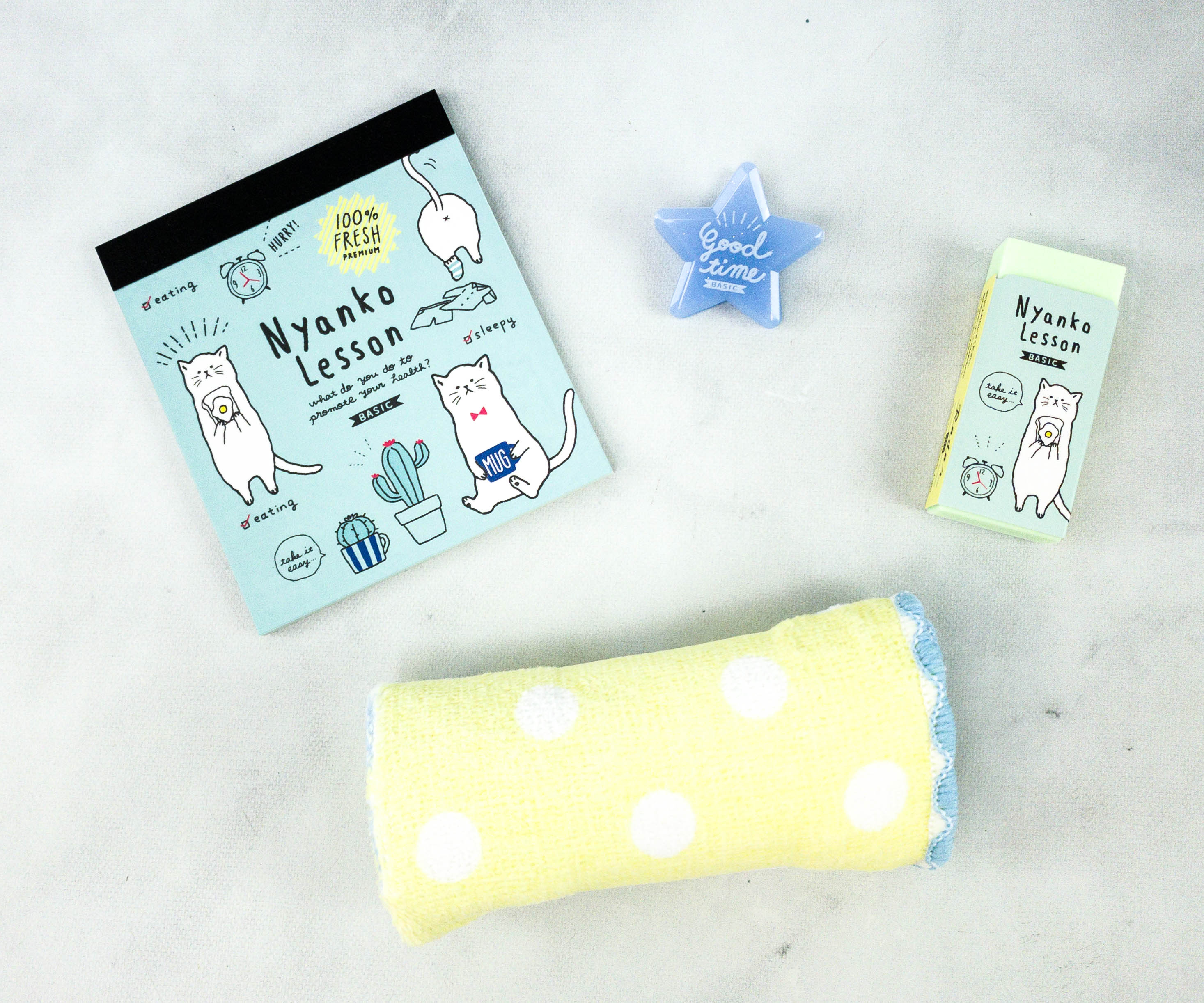 The set is composed of a mini towel, notepad, clip, and eraser.
The eraser is big! It comes in a very subtle mint green color.
The clip is in blue, and I can use it for keeping papers or receipts in one place.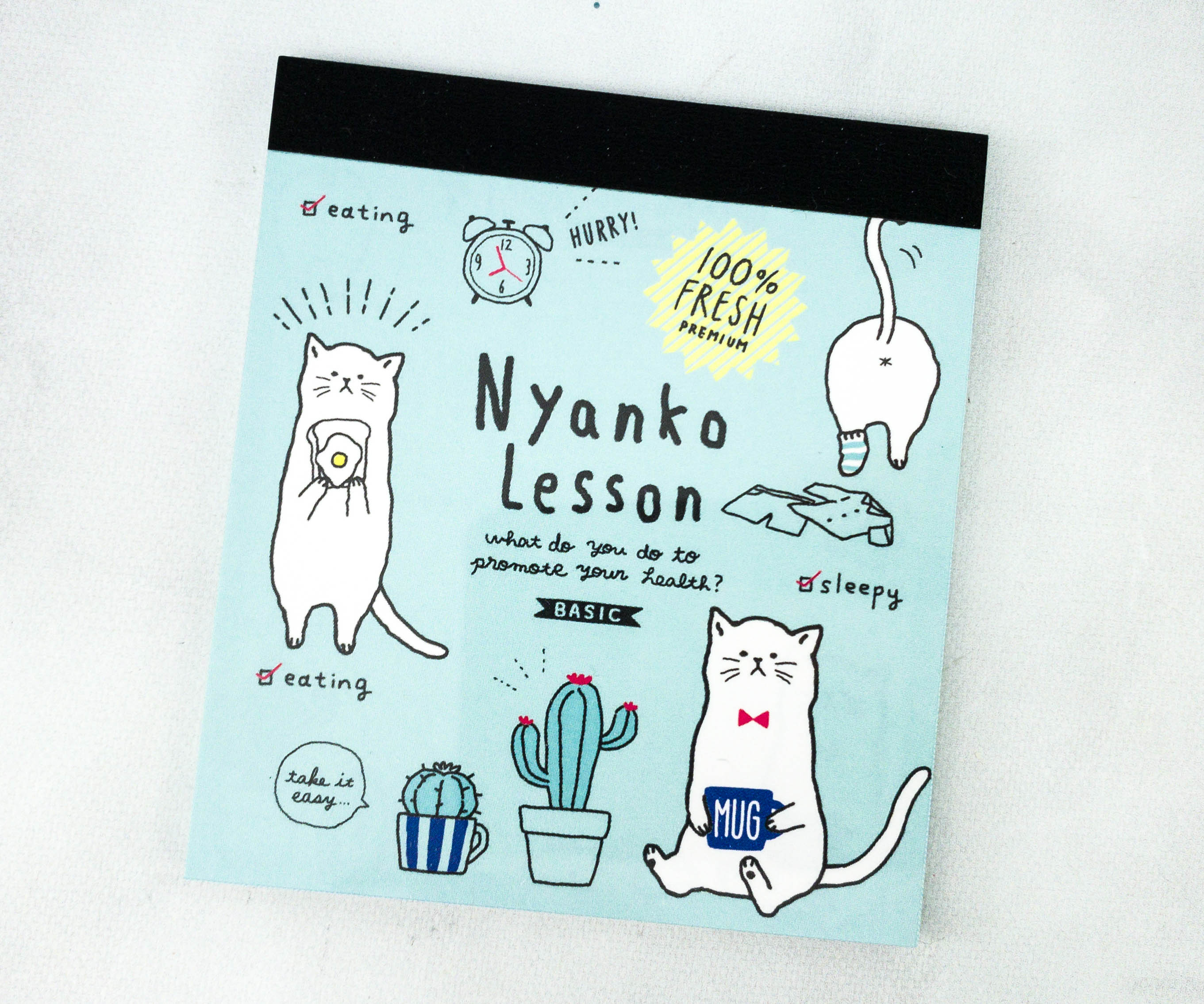 The notepad's cover features the white cat doing different things such as eating and holding a mug.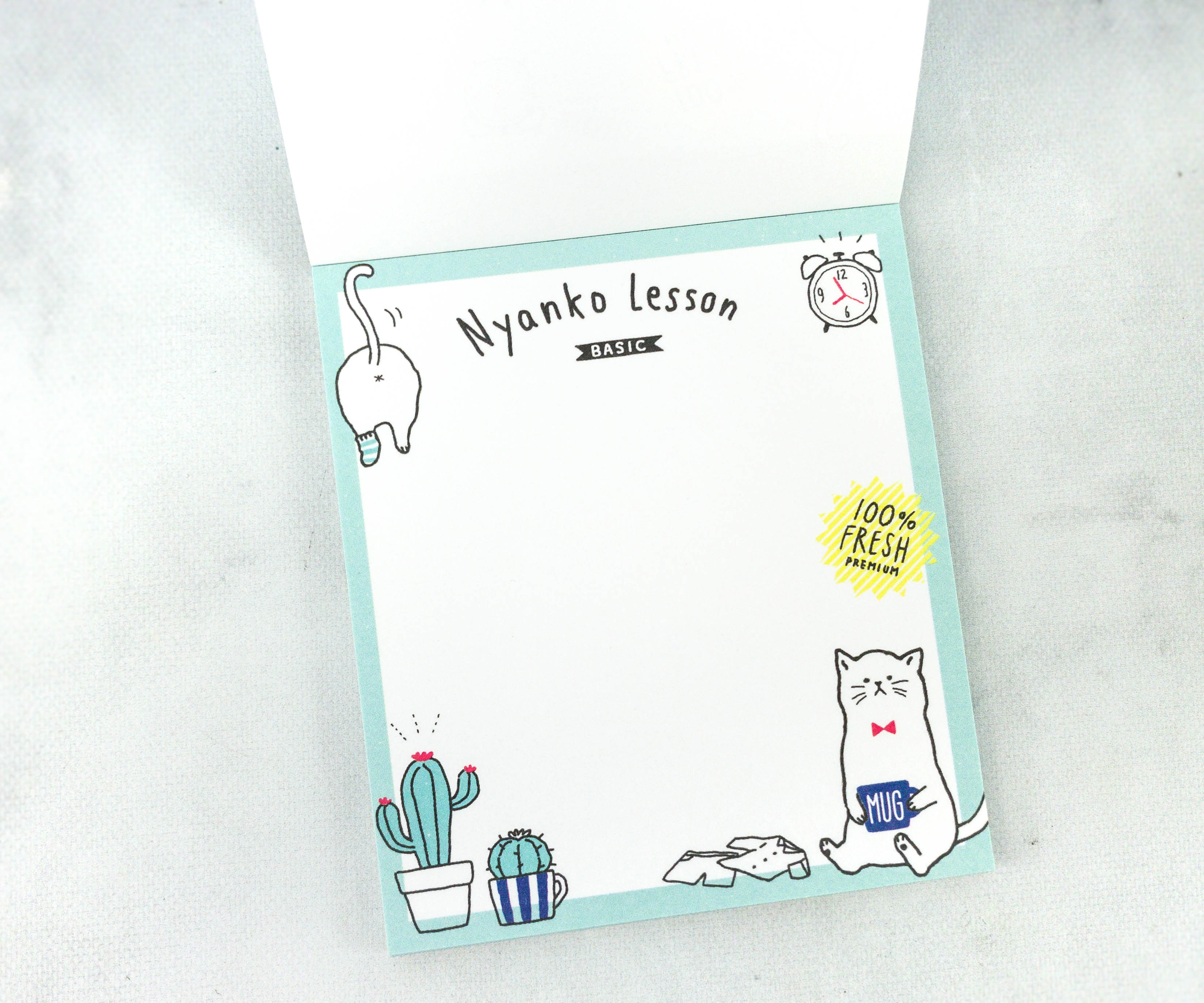 The paper itself features a similar design plus a mint green border. This is nice for everyday note-taking!
Lastly, here's the mini towel! It's small, so I can easily put it in my pocket or my bag's pocket!
When it comes to cute stationery items, Inku Crate never disappoints. This month, I received a bunch of cafe-themed stationery and other useful items I can use for daily notetaking and journaling. My favorite is the 2021 planner featuring Cinnamoroll! It's really handy, and I like the monthly pages which easily gives me an overview of my monthly tasks and other important events. The pens I received in this box are also lovely! If you're a stationery junkie like me, this subscription is a great way to get your hands on the best stationery items from Japan.
What do you think of Inku Crate?
Visit Inku Crate by Japan Crate to subscribe or find out more!