GLOSSYBOX is a monthly beauty subscription box with at least 5 luxury samples – many full sizes – per month for $21.
This is the review of the Black Friday Limited Edition Box. It comes with 11 specially curated products. It was $30 for subscribers and $25 for non-subscribers. It's now sold out.
Everything arrived in a sturdy galaxy-themed box that has the GLOSSYBOX logo in front.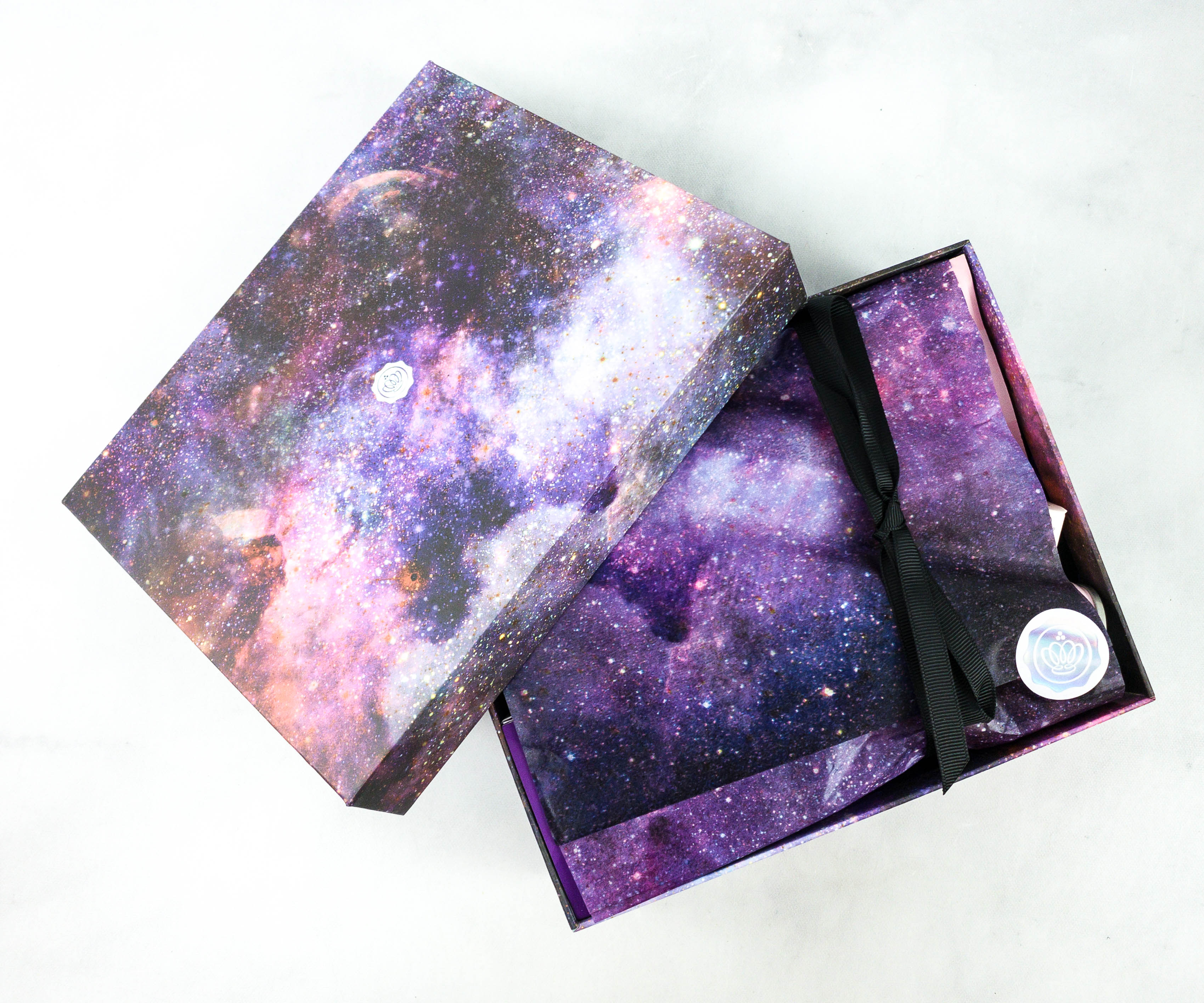 The items were packed inside a galaxy-themed wrapping paper and sealed with a black ribbon along with a holographic GLOSSYBOX logo sticker.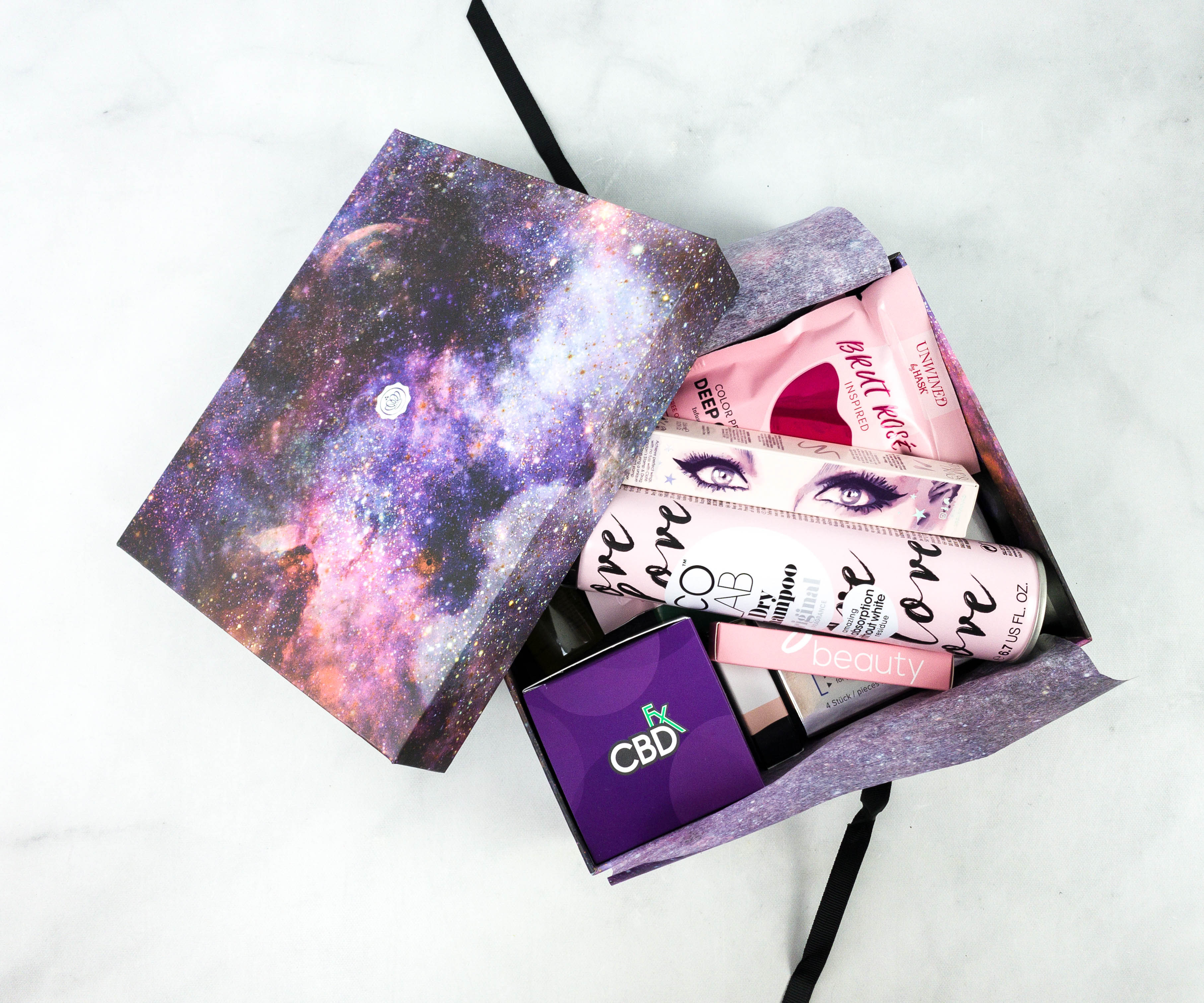 The box is full to the brim!
It also comes with a booklet that contains everything we need to know about this limited edition box.
They even gave us a sneak peek of what to expect in the 2020 Holiday Limited Edition Box!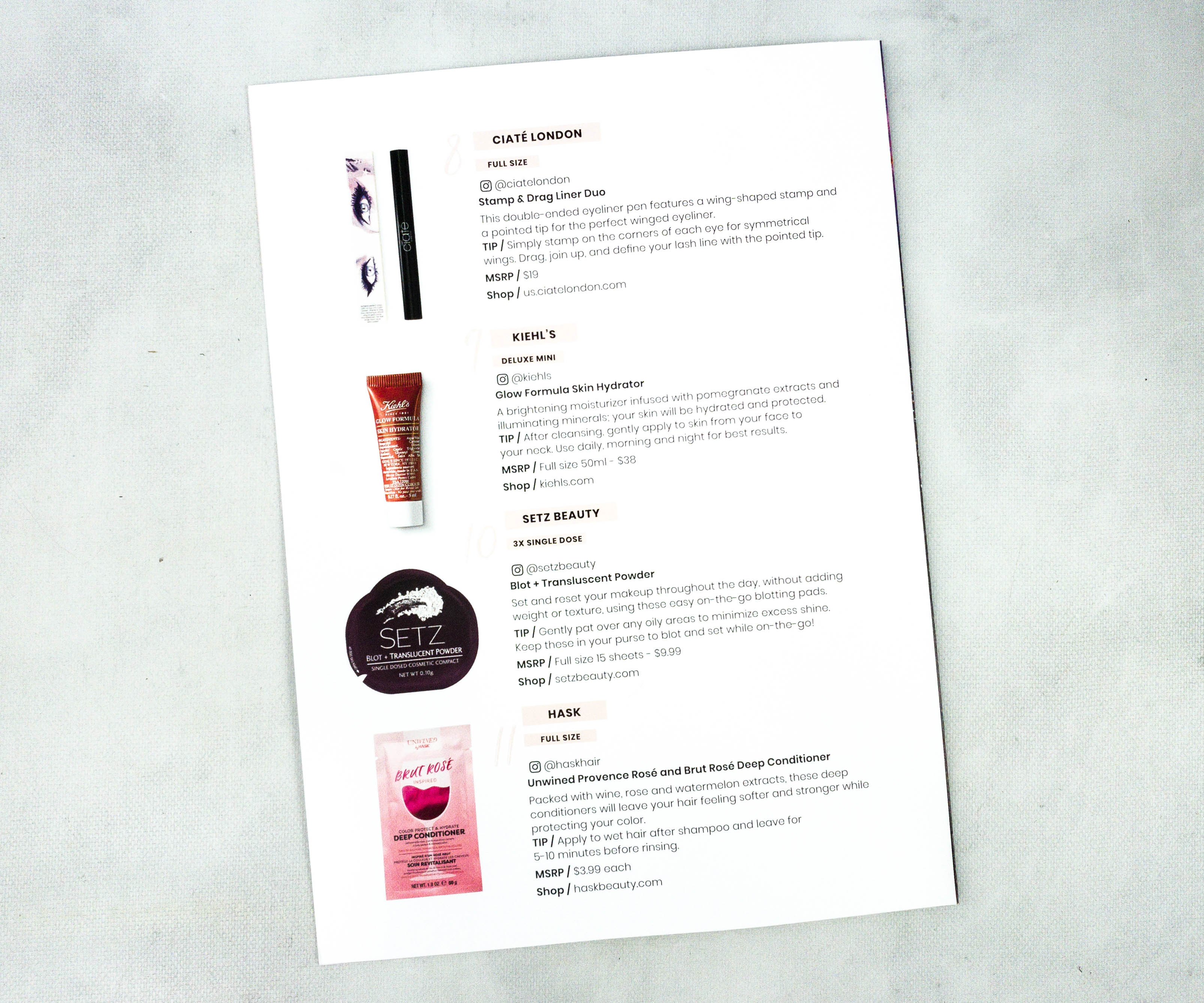 The booklet lists all the items included inside the box. There's also a brief description and a usage tip for each.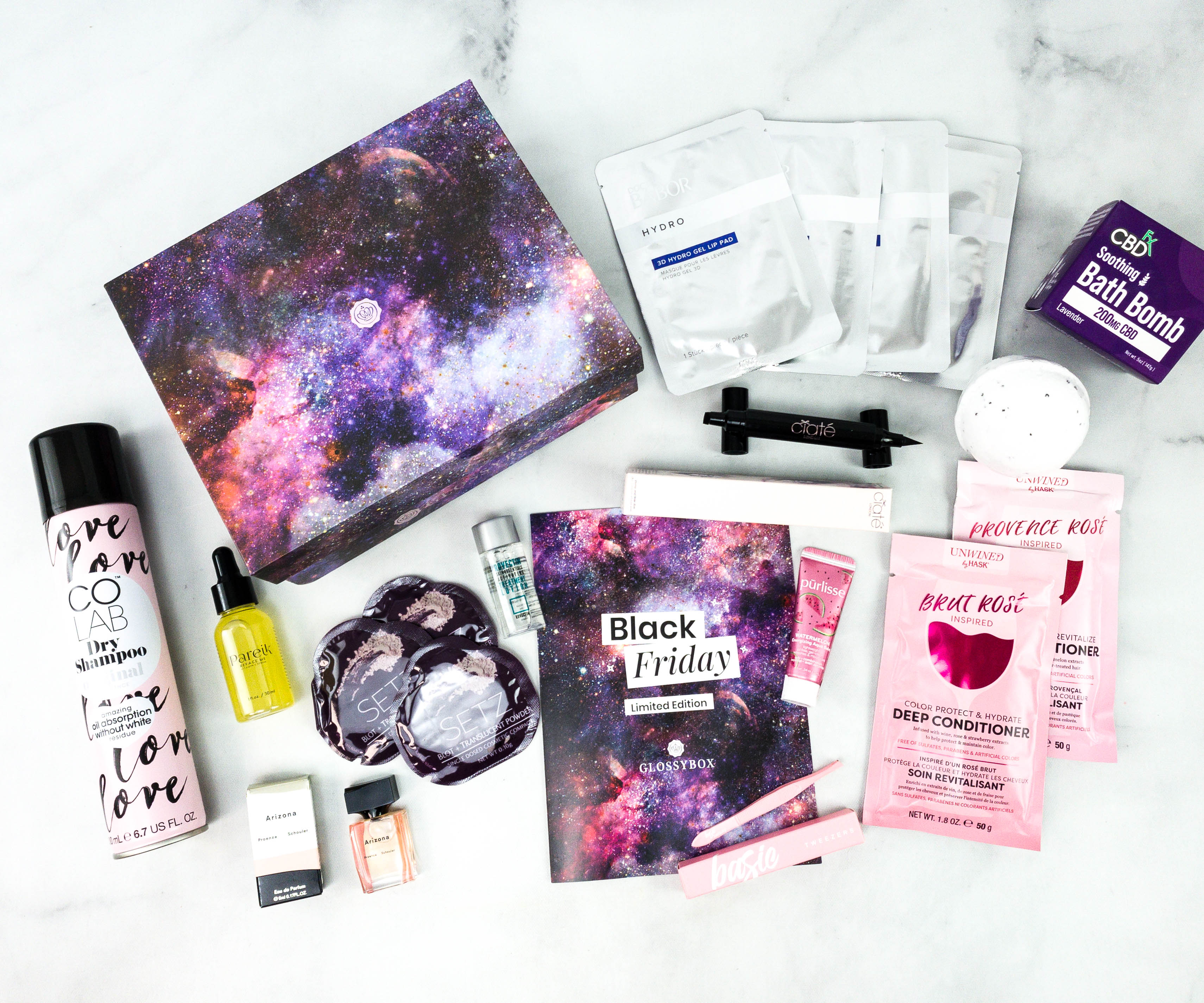 Everything in my Black Friday Limited Edition Box!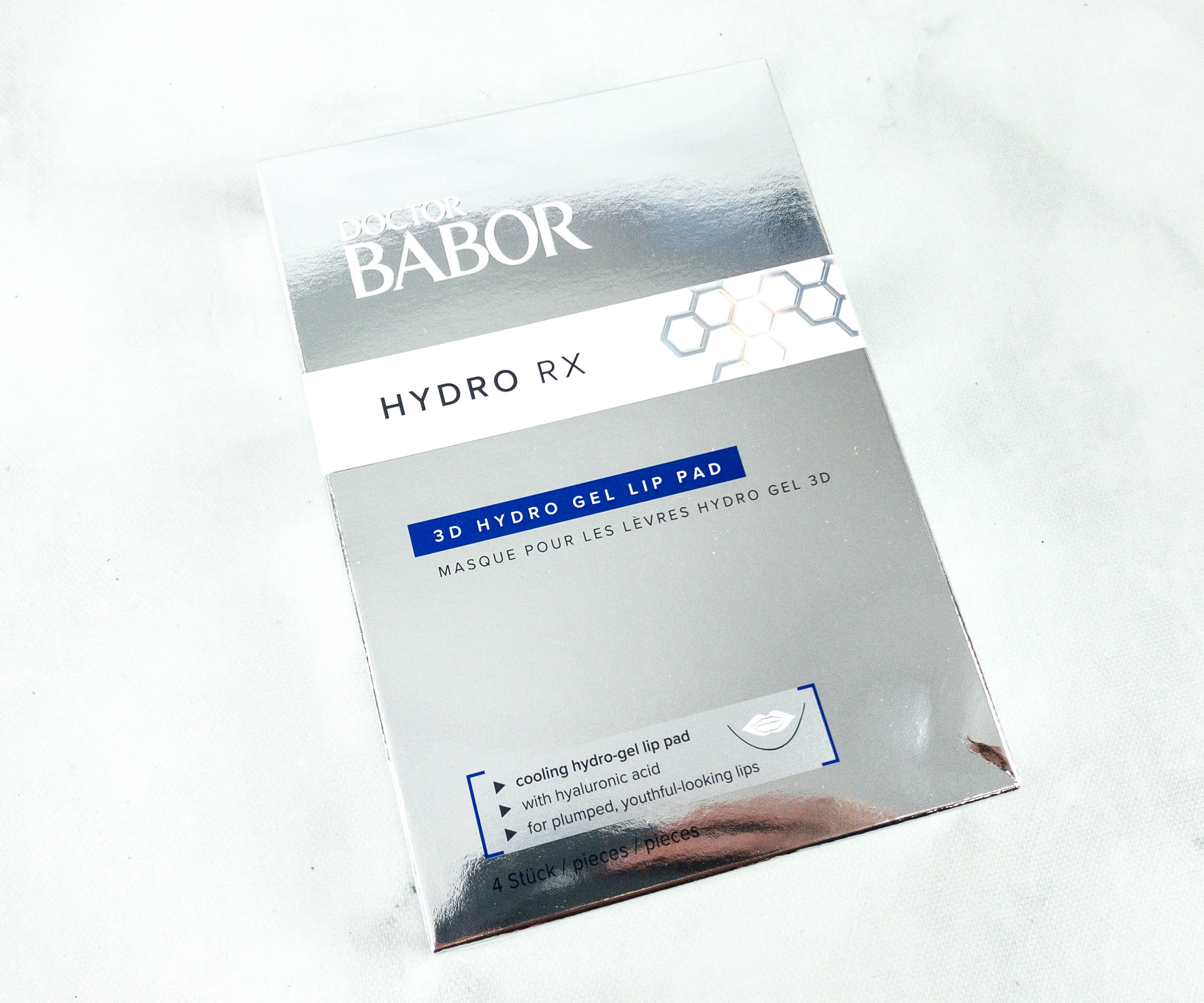 BABOR Hydro RX 3D Hydro Gel Lip Pads ($14.50) Featuring a unique 3D hydro-gel design, this lip mask adapts perfectly to just about any lip shape!
It soothes and hydrates the lips while boosting them with hyaluronic acid to make them look plump. I also like the cooling effect that gives a slight tingling sensation!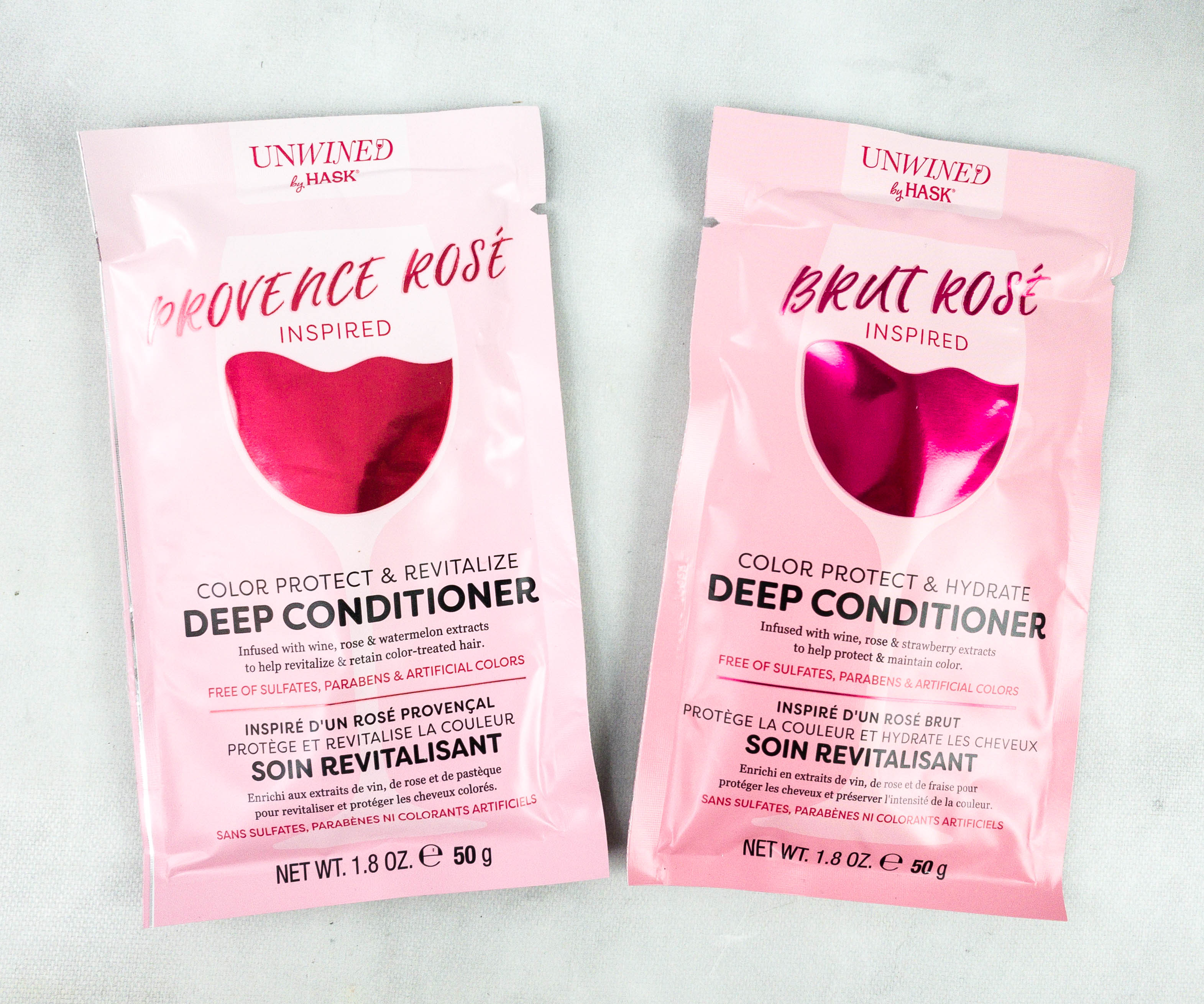 Unwined by Hask Color Protection Deep Conditioner in Provence Rosé ($.50) and Brut Rosé ($.50) These hair conditioners leave the hair soft and smooth, as they nourish each strand without stripping off natural oils and moisture. It can be used on colored hair, so no worries about fading! I received two different variants of the same product and they both smell good.
Setz Blot + Translucent Powder ($2.39) It's a single-dose translucent powder that can be used to set make-up or simply refresh and mattify the face. I received 3 small packets and I find them really convenient especially when I'm on the go. Now, I don't need to bring the whole translucent powder bottle/tub with me on trips!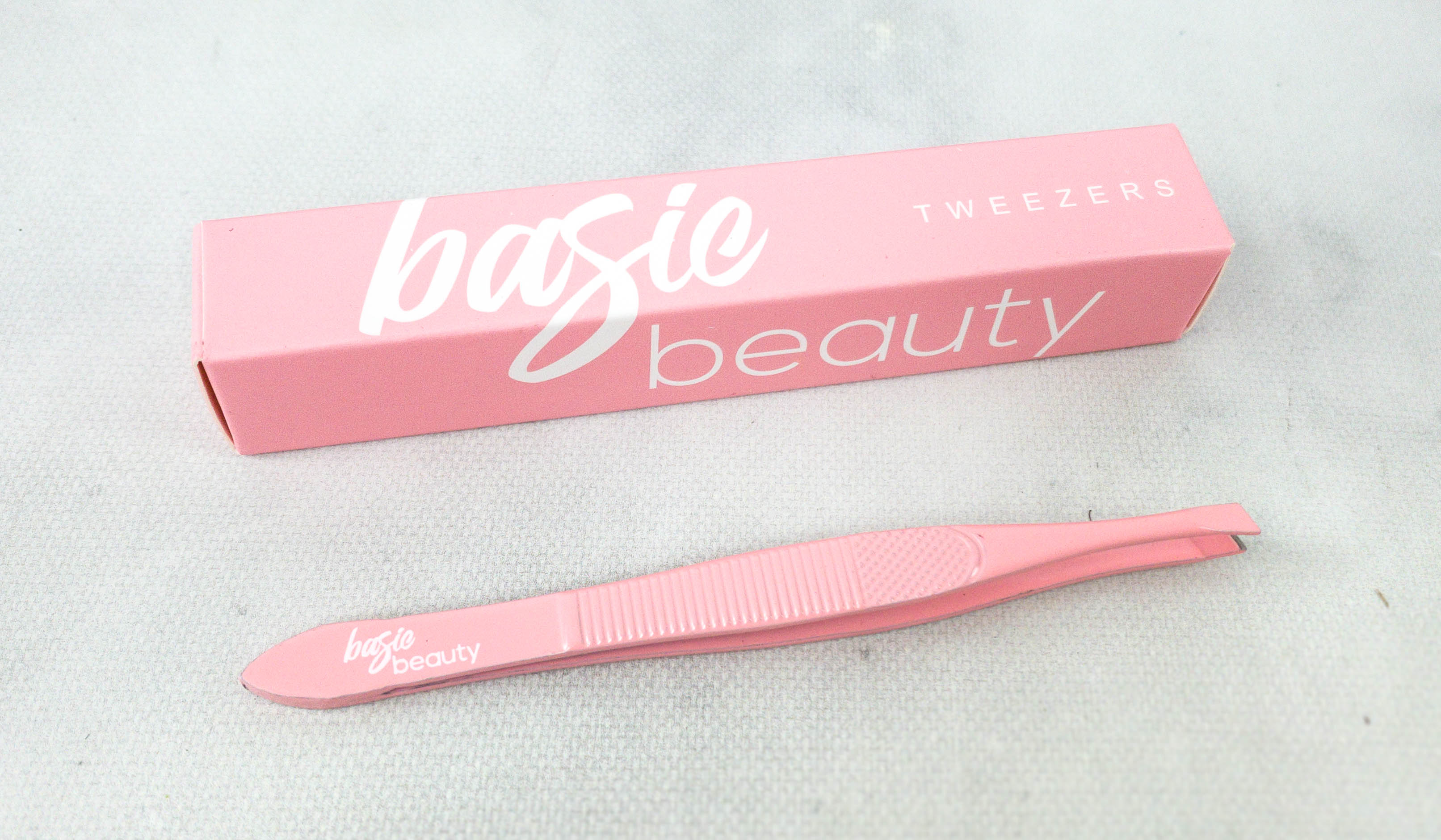 Basic Beauty Tweezers ($20) They also included this cute pink tweezer that came in its original box packaging. I love the aesthetic of this piece. It's travel-friendly as well! Not the highest quality, but they work! I love getting tweezers in a box, though I don't really think these are worth $20.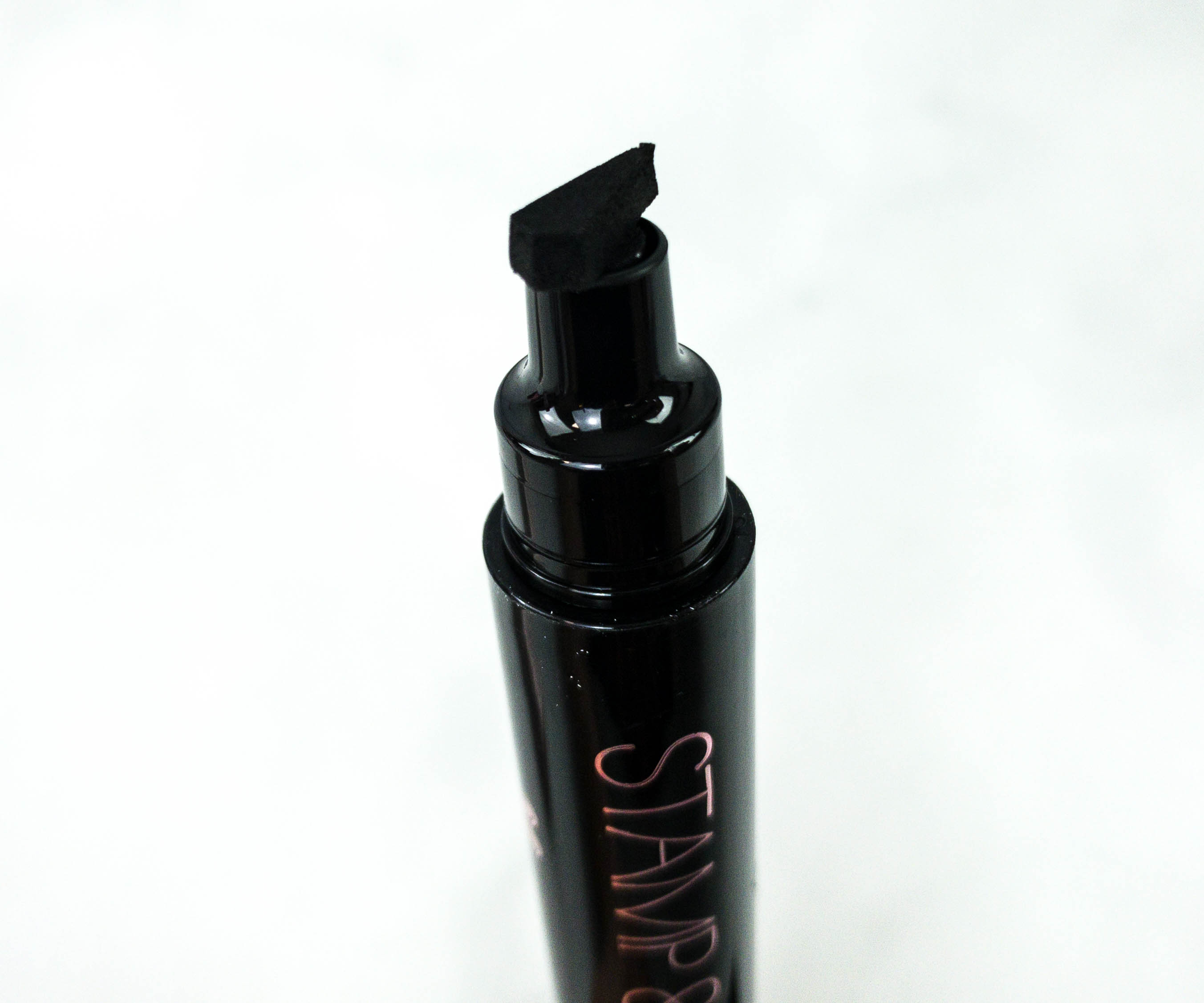 Ciate London Stamp and Drag Eyeliner Duo ($13.30) To create the perfect winged liner, they included this liquid eyeliner duo in the box!
One side features a stamp that you can use as a guide when creating a cat eye, while the other side has a fine tip that you can use to complete the look and make sure that the edge is extra pointy!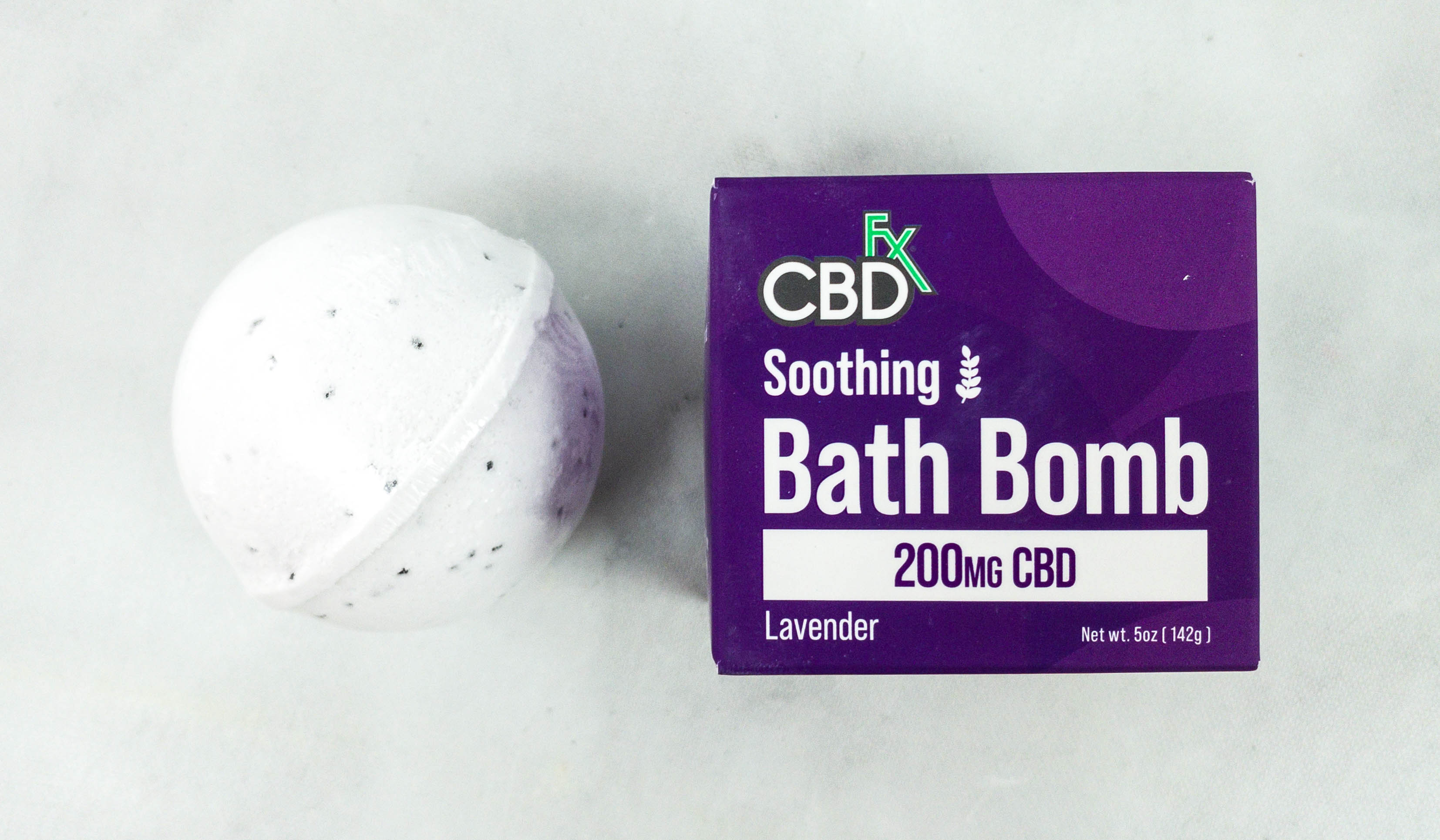 CBDFX Bath Bomb ($10.67) This CBD infused bath bomb has a lavender scent. It soothes the body, so it's perfect to add to my bath after a long and tiring day. It also helps the mind relax!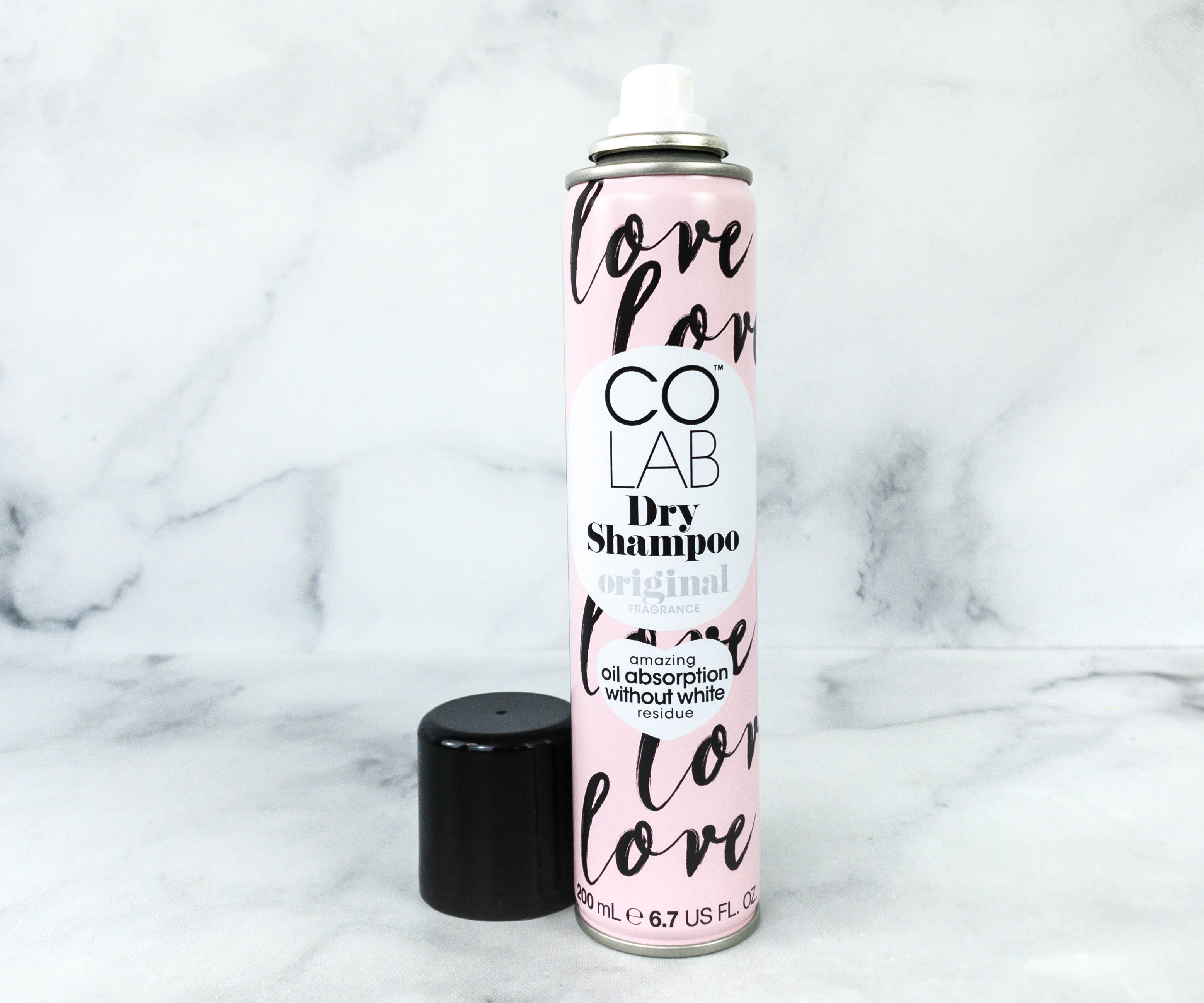 Colab Dry Shampoo ($4) This dry shampoo instantly refreshes my hair with just a few spritzes! I like that it absorbs the excess oils without leaving a white cast. It smells amazing as well! Scent notes include bergamot, rose, musk, and magnolia.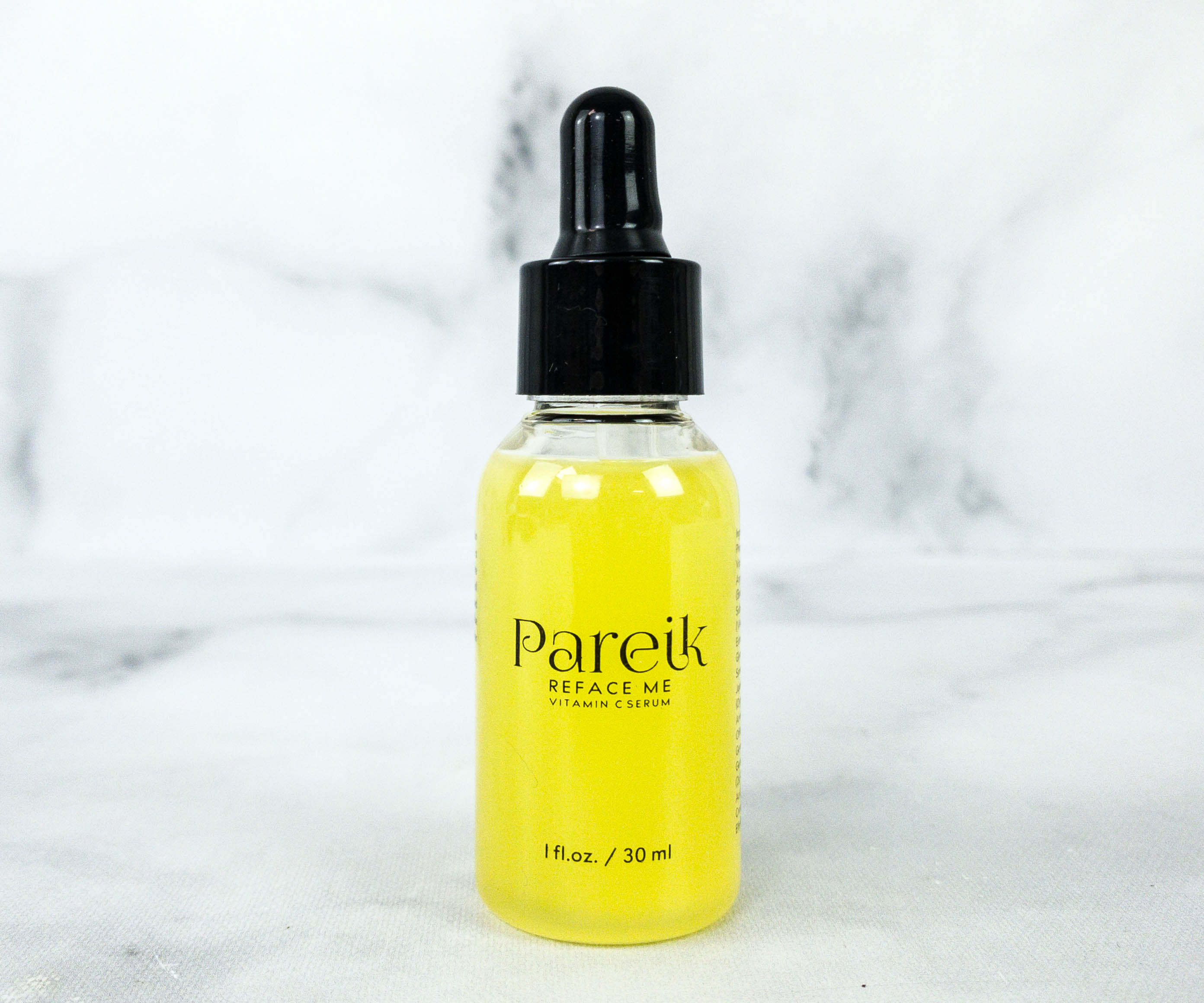 Pareik Skin Co Reface Me Vitamin C Serum ($7) Formulated with antioxidants, this serum helps brighten the skin and protect it from free radicals and UV damage. The formula is gentle and can be used on a daily basis. It gets easily absorbed by the skin and it's hydrating as well!
Purlisse Watermelon Energizing Aqua Balm ($4.80) I love this moisturizer and I'm always excited to receive it! Not only does it smell good but it also moisturizes my skin well without leaving a tacky feeling. The formula is lightweight and its great for just about any skin type! It's infused with watermelon, and it's rich in vitamins A, C, and E that help keep the skin in its best condition. Another thing I like about it is that it can be worn under makeup!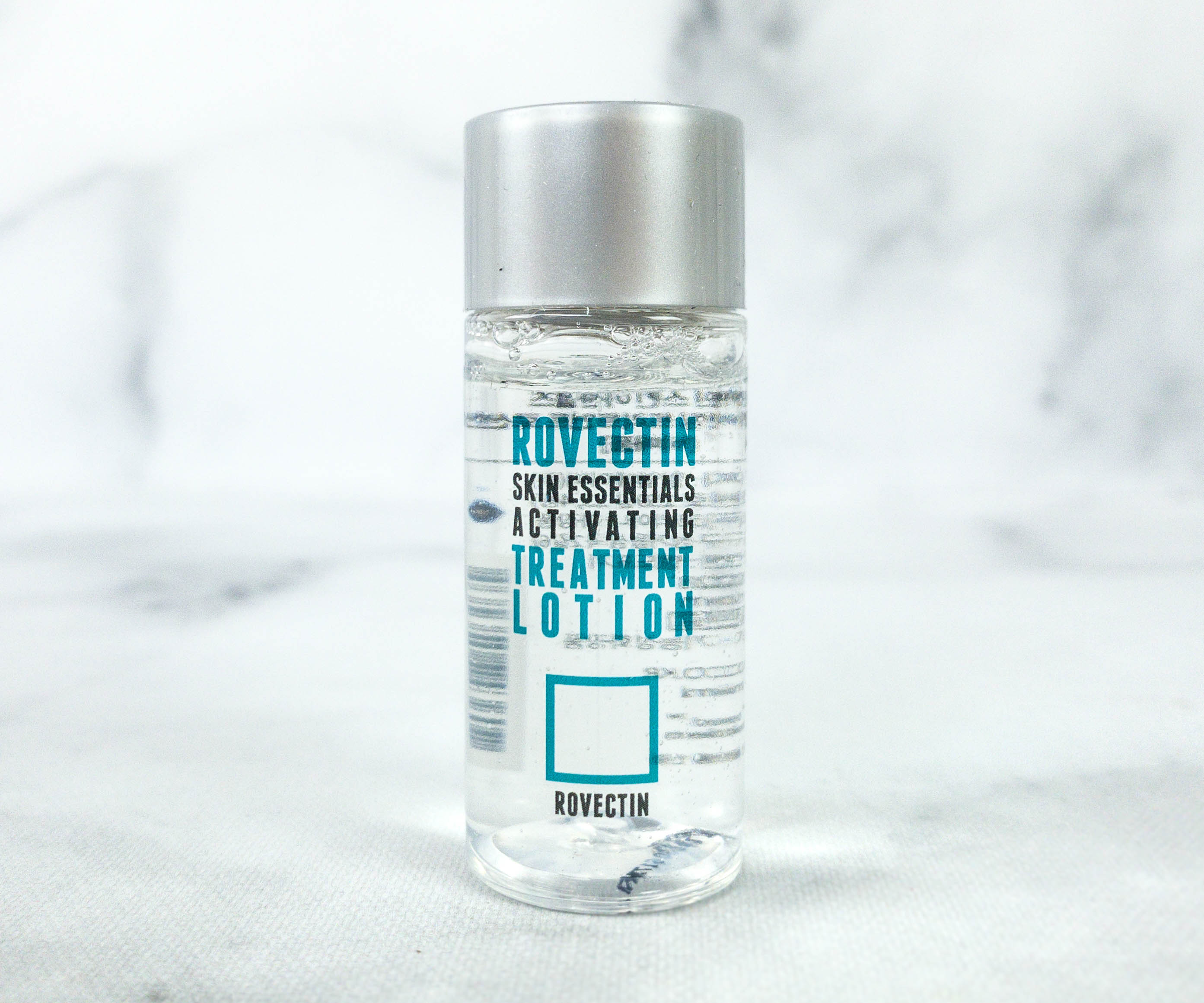 Rovectin Activating Treatment Lotion ($2.41) This treatment lotion is a toner and an essence in one. It helps the skin look more supple and hydrated while improving skin texture and even reducing the appearance of fine lines and wrinkles. It's also formulated with caffeine which helps reduce puffiness on the under-eye area!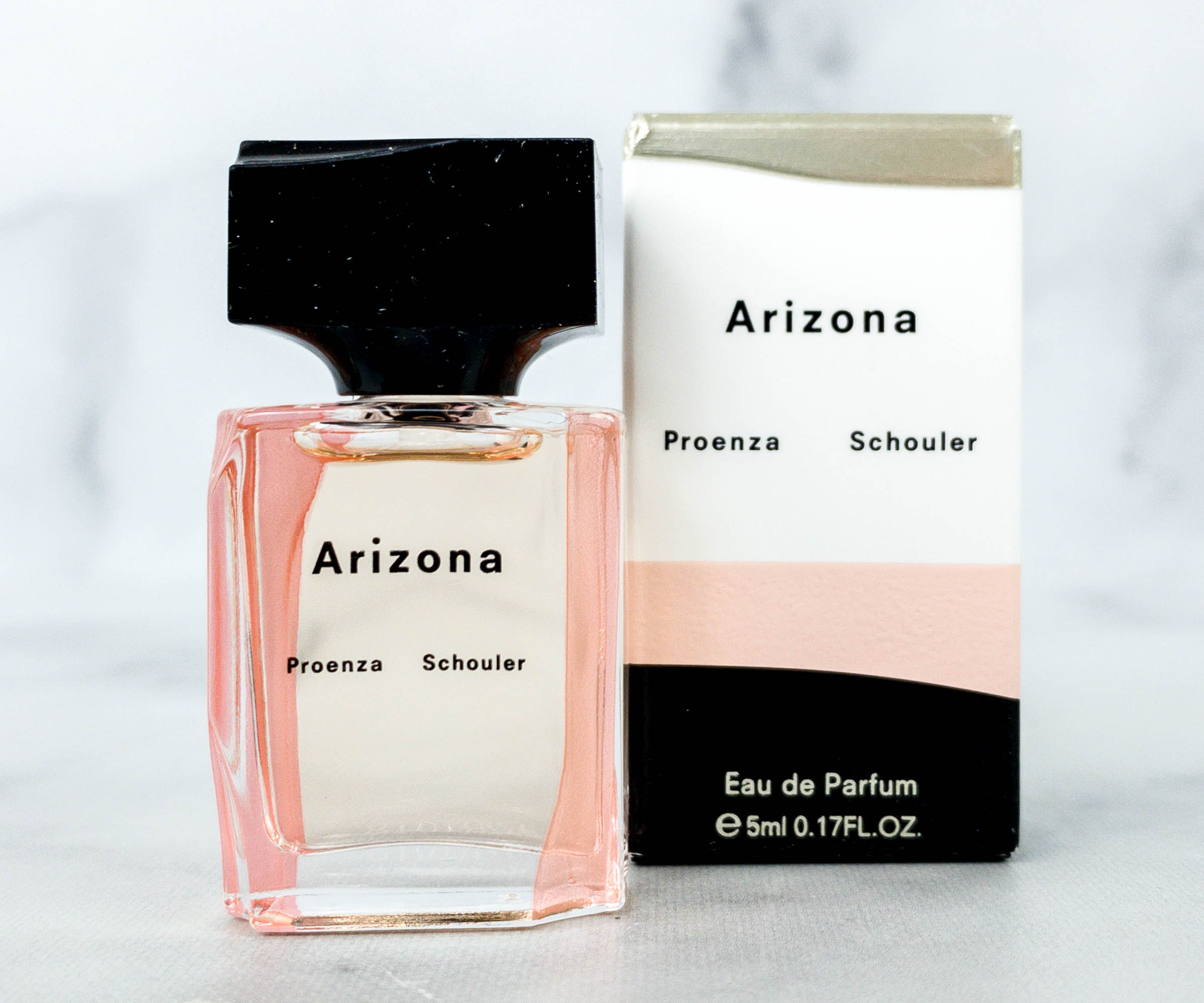 Proenza Schouler Arizona EDP ($10) This perfume has a nice mix of floral, woody, and musky notes. It's long-lasting, with a moderate sillage. The packaging looks really awesome and has that old school vibe to it!
This limited edition box was gorgeous! The box design itself looks like something straight out of a dream. The contents did not disappoint either! I received about $90 worth of products, which is way more than the price of the box. I really liked the single-use translucent powders but my favorite in the box is the toner and essence in one. It's perfect for my skin type, I love how hydrating it is! All the other items are actually pretty useful. There's even a perfume to top off the curation. I'm always excited whenever GLOSSYBOX releases a new limited edition box. These boxes are always well-thought-out and aside from the great items, and I think this was one of the best ones, considering the amount and variety of products and the big Black Friday discounts!
What did you think of this Limited Edition GLOSSYBOX?