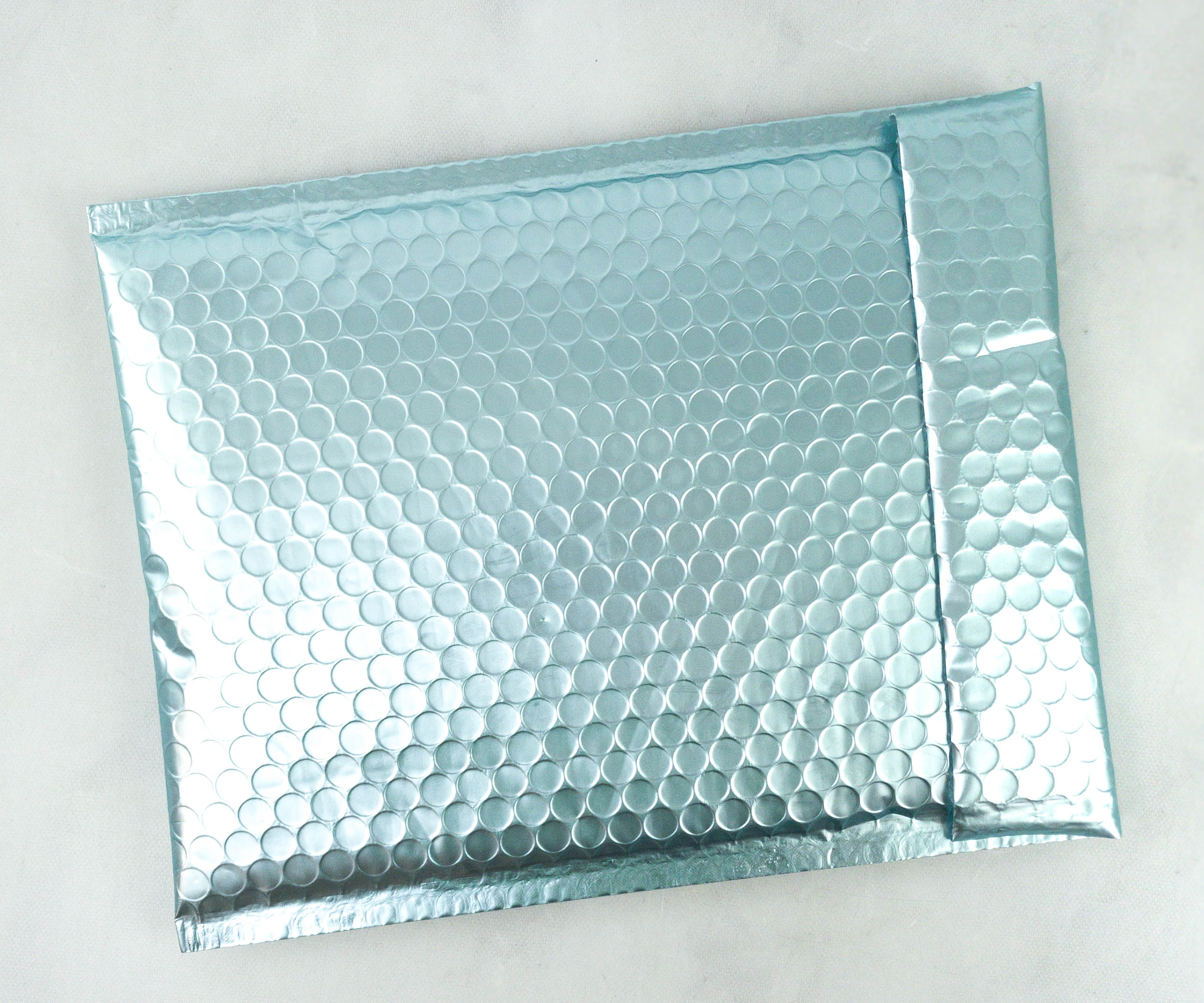 Glamour Jewelry Box is a monthly jewelry subscription. Each box includes 3 trendy boutique pieces, which may include necklaces, rings, bracelets, or earrings. The best thing is that they're all for you to keep! Boxes start at $29.95, with a promised retail value of $75+!
DEAL: Get 10% off your first box! Use coupon code CJ10.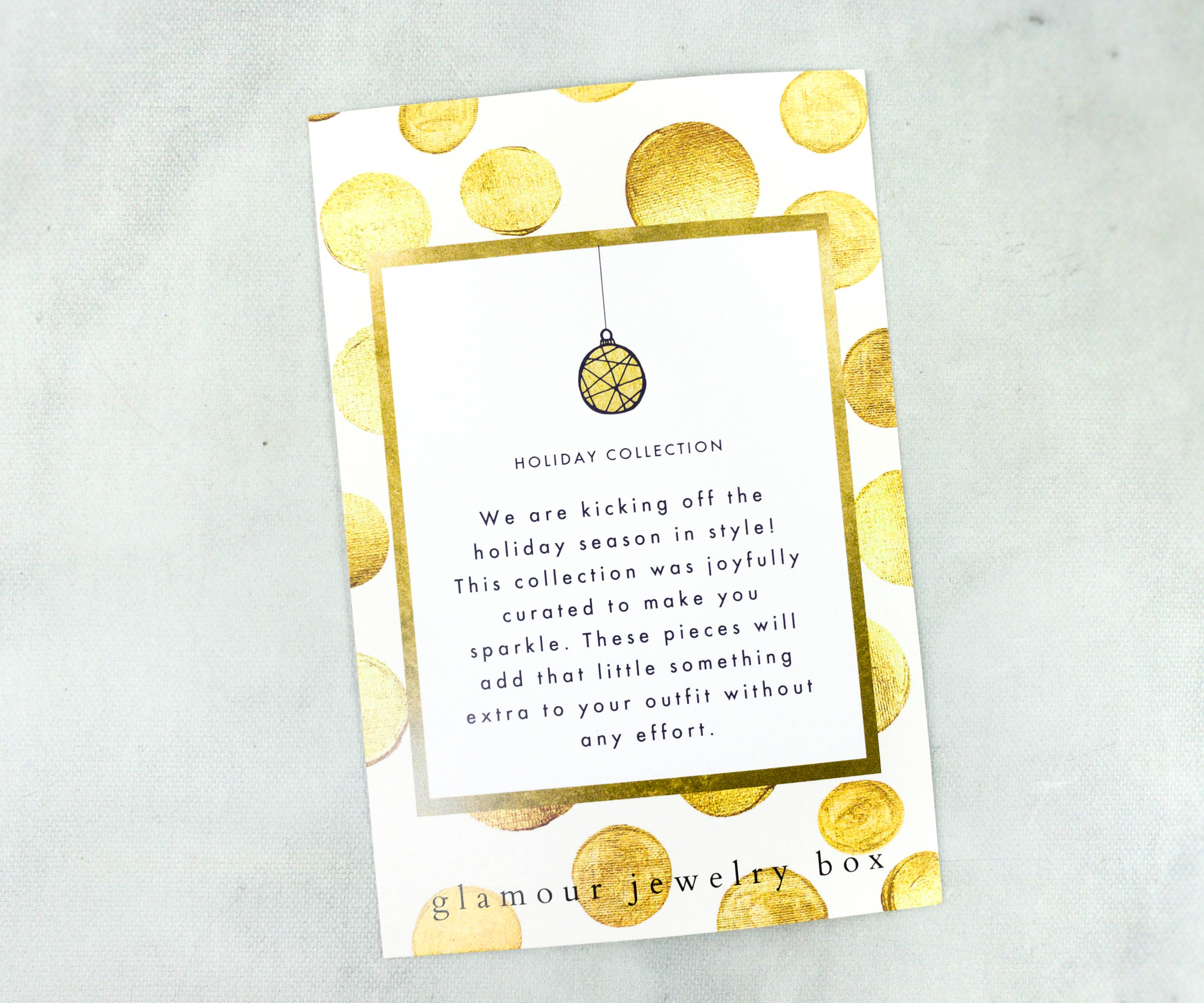 The package came in a padded mailer. There's also a card from Glamour Jewelry Box.
Inside, the items are placed in a drawstring pouch. This month's theme is THE HOLIDAY COLLECTION!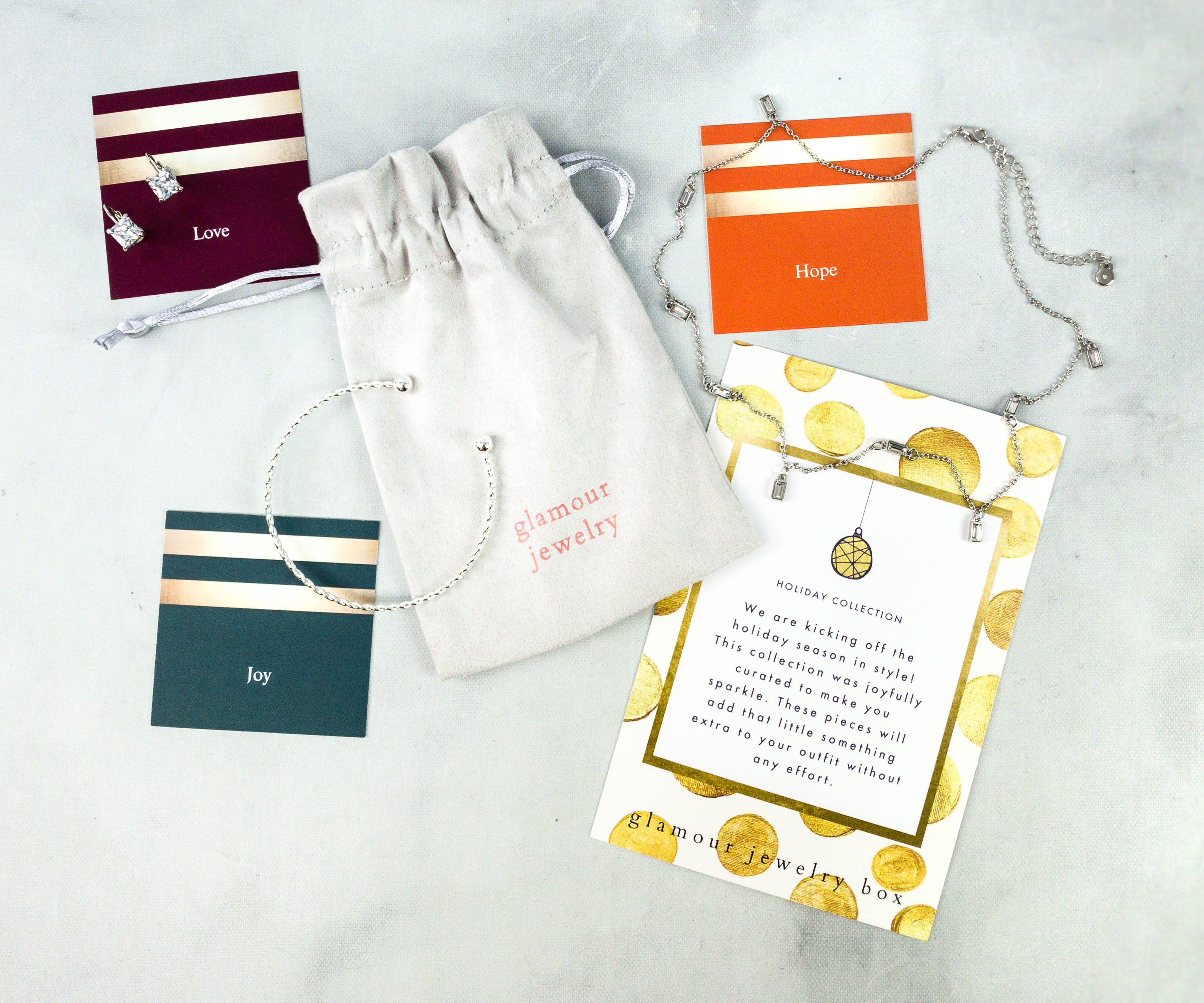 Everything I received this month!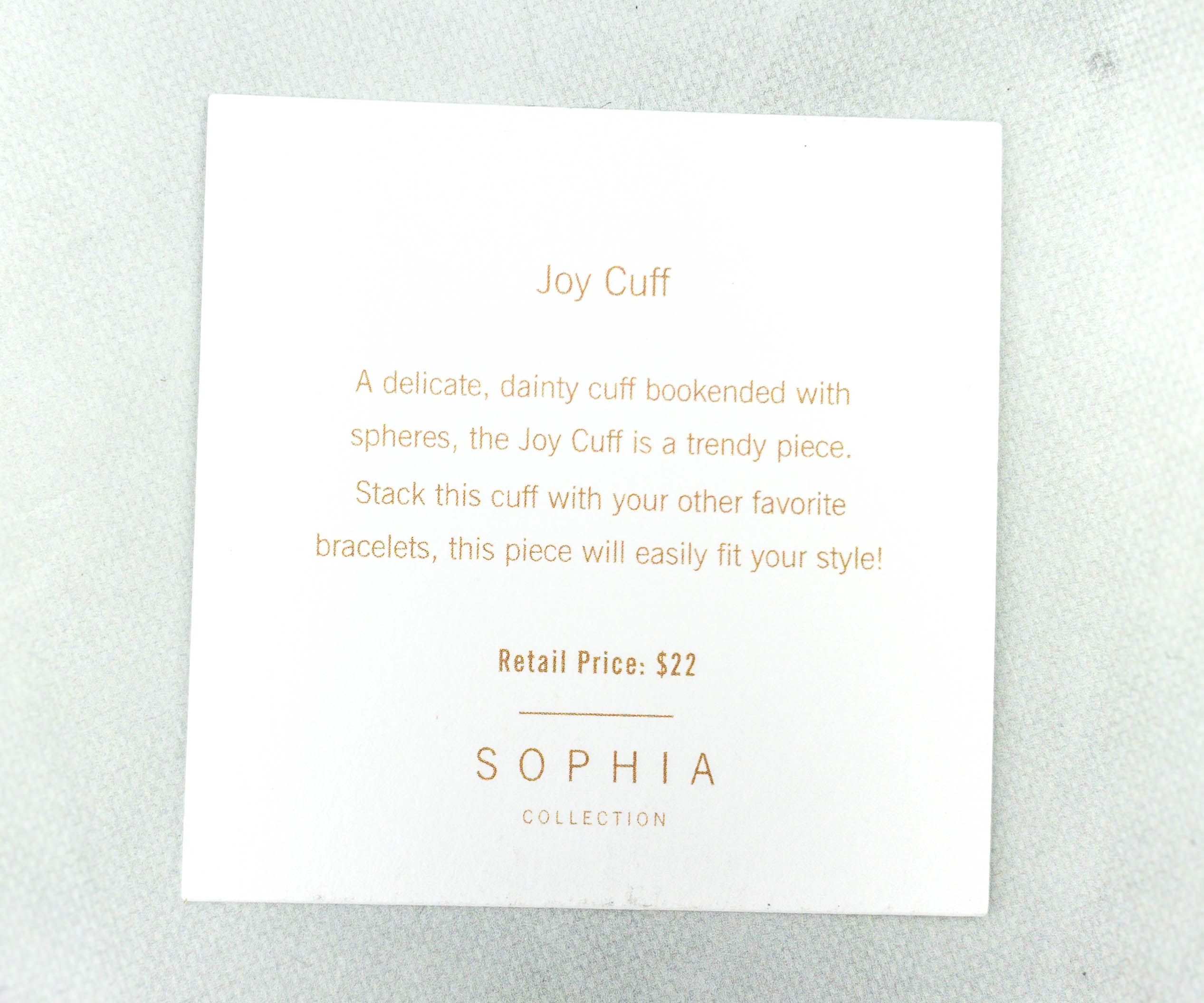 Sophia Collection Joy Cuff ($22)
A delicate, dainty cuff bookended with spheres, the Joy Cuff is a trendy piece. Stack this cuff with your other favorite bracelets, this piece will easily fit your style!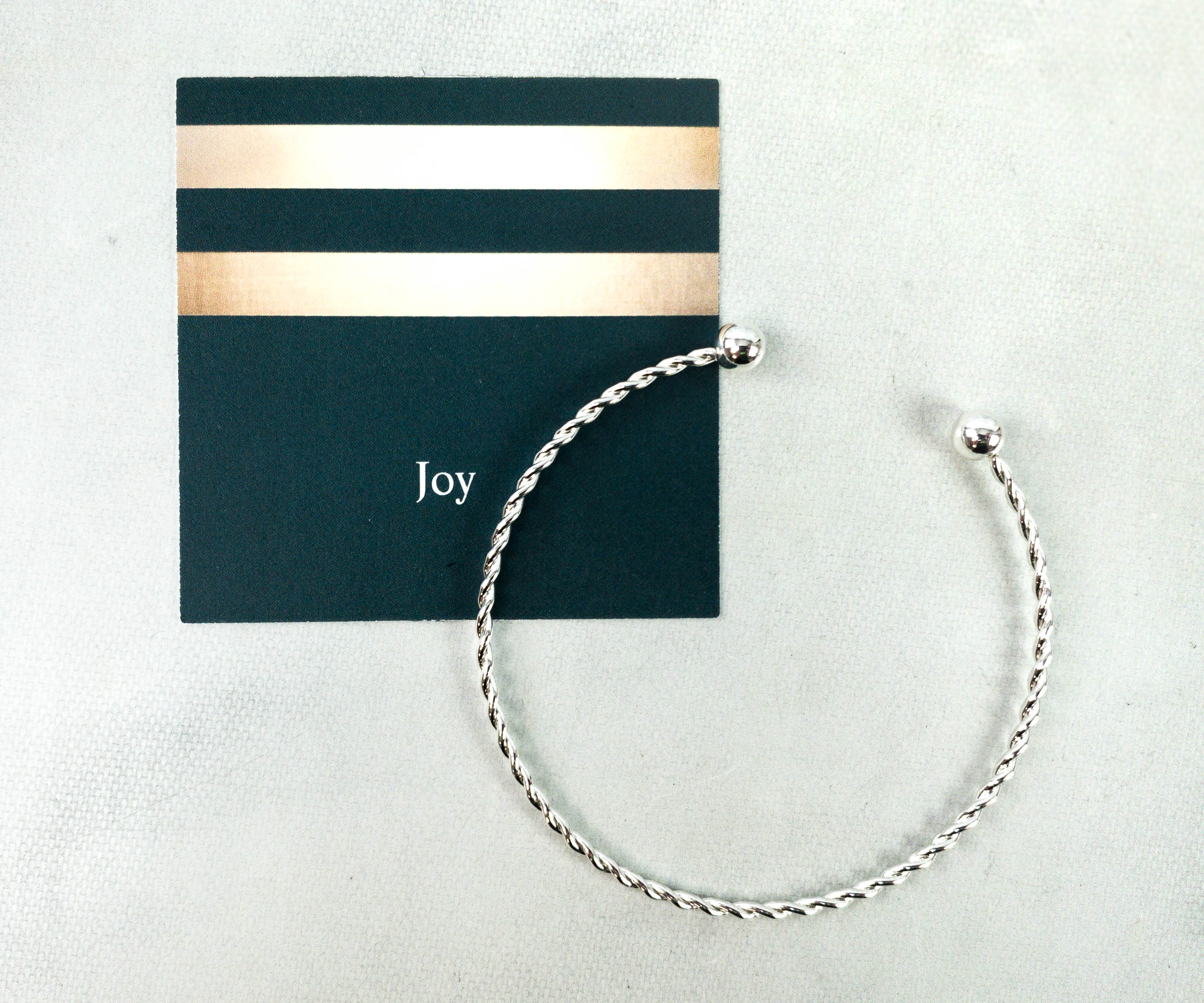 The simplicity of this bangle is what sets it apart from others. It's dainty but it gives a statement. I love the twisted detailing on this piece because it gives a delicate, flowing feel to the whole look!
You can wear this alone or pair it up with a few more bangles and bracelets! Either way, it will look really great!
Ashland Ave. Collection Love Earrings ($26)
These earrings are classic and shine beautifully. The Love Earrings are a simple set of dangle studs, and effortless pick when you're getting ready for the day or an evening out!
True to the description, this pair really has that classic elegance to it!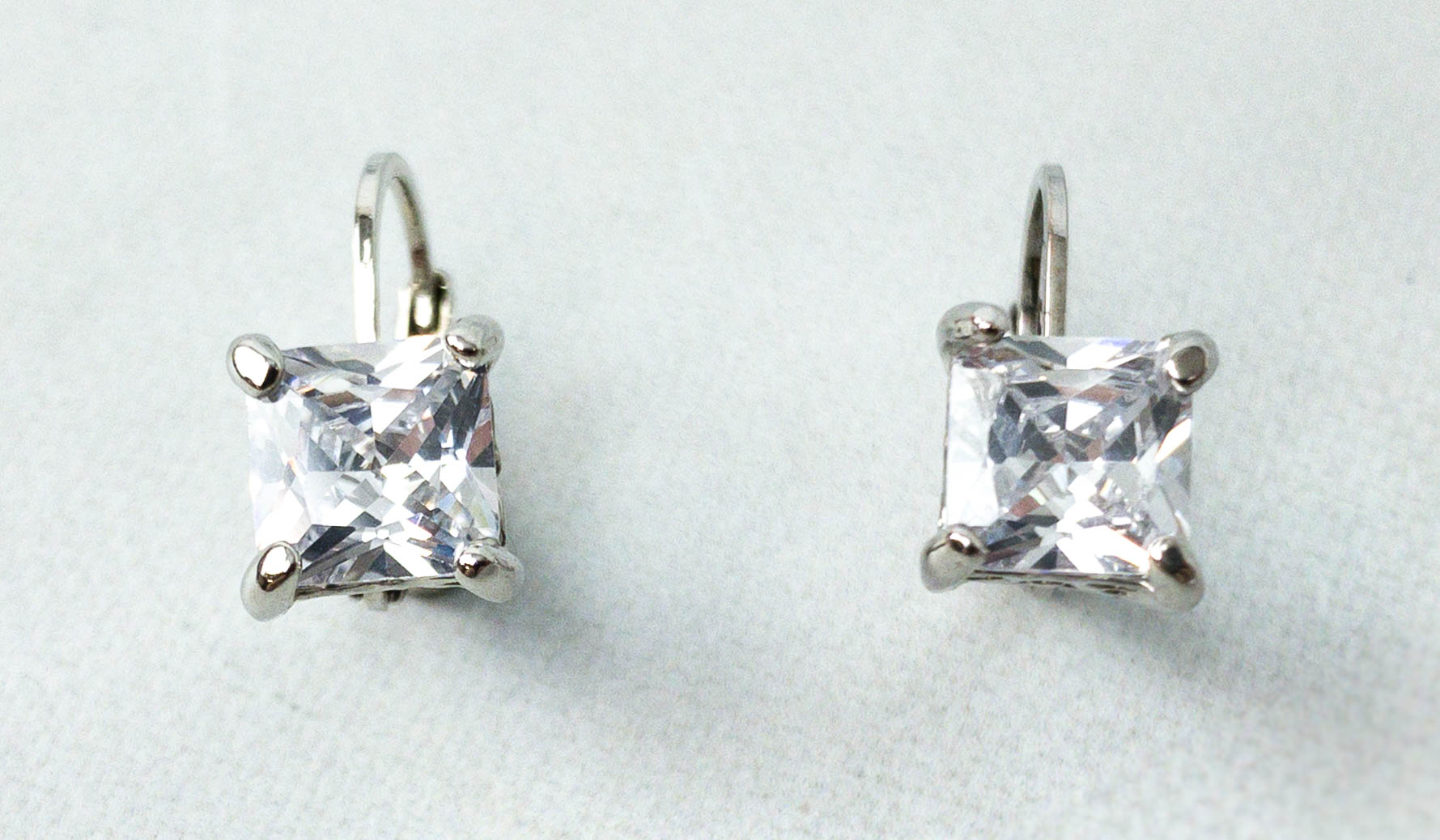 I love that each gem captures attention without being too much. This piece is something you can wear to just about any occasion and it will also look great with any outfit!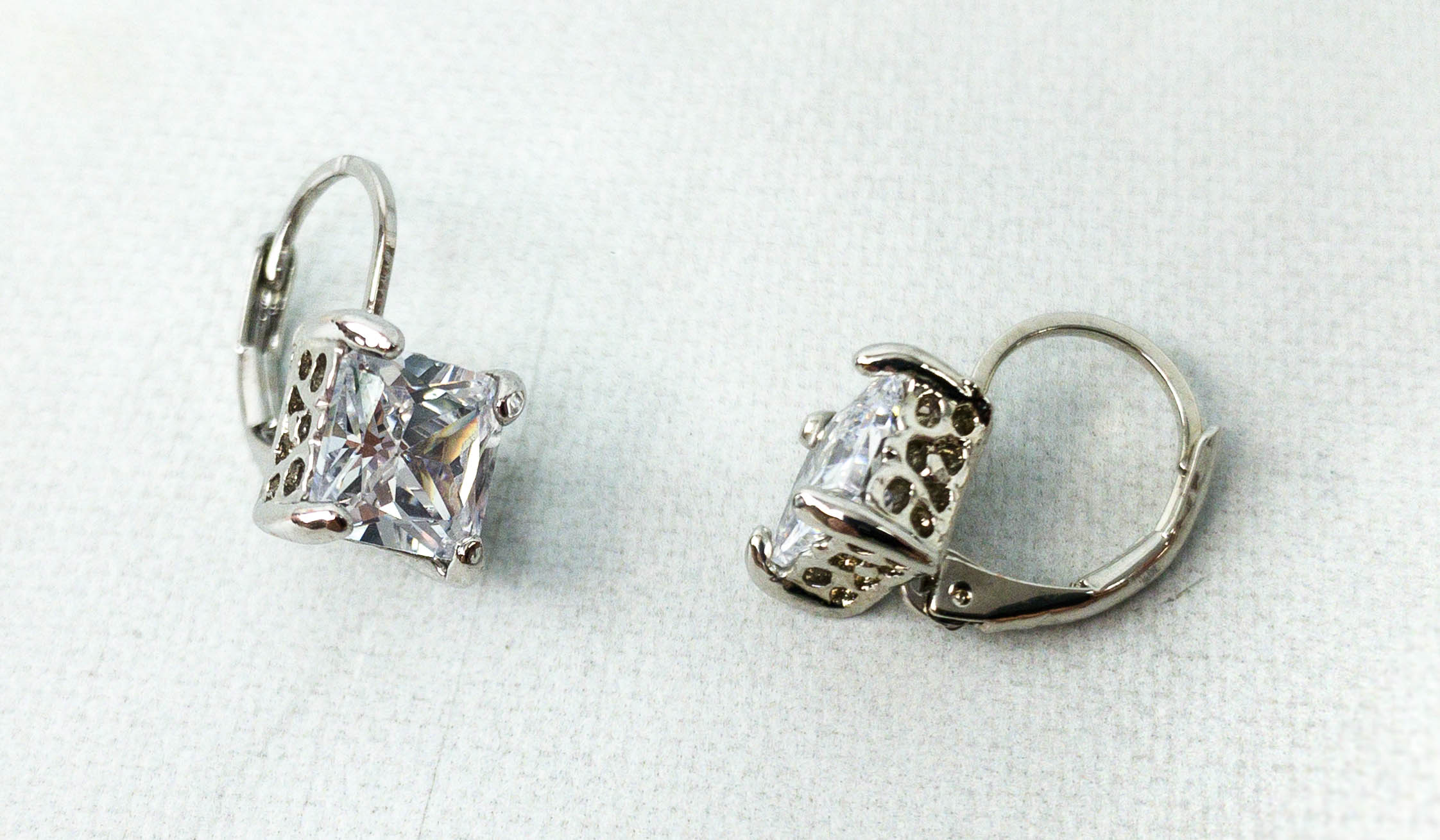 I like how it dangles a little bit. It has that soft movement that adds more charm to this timeless piece!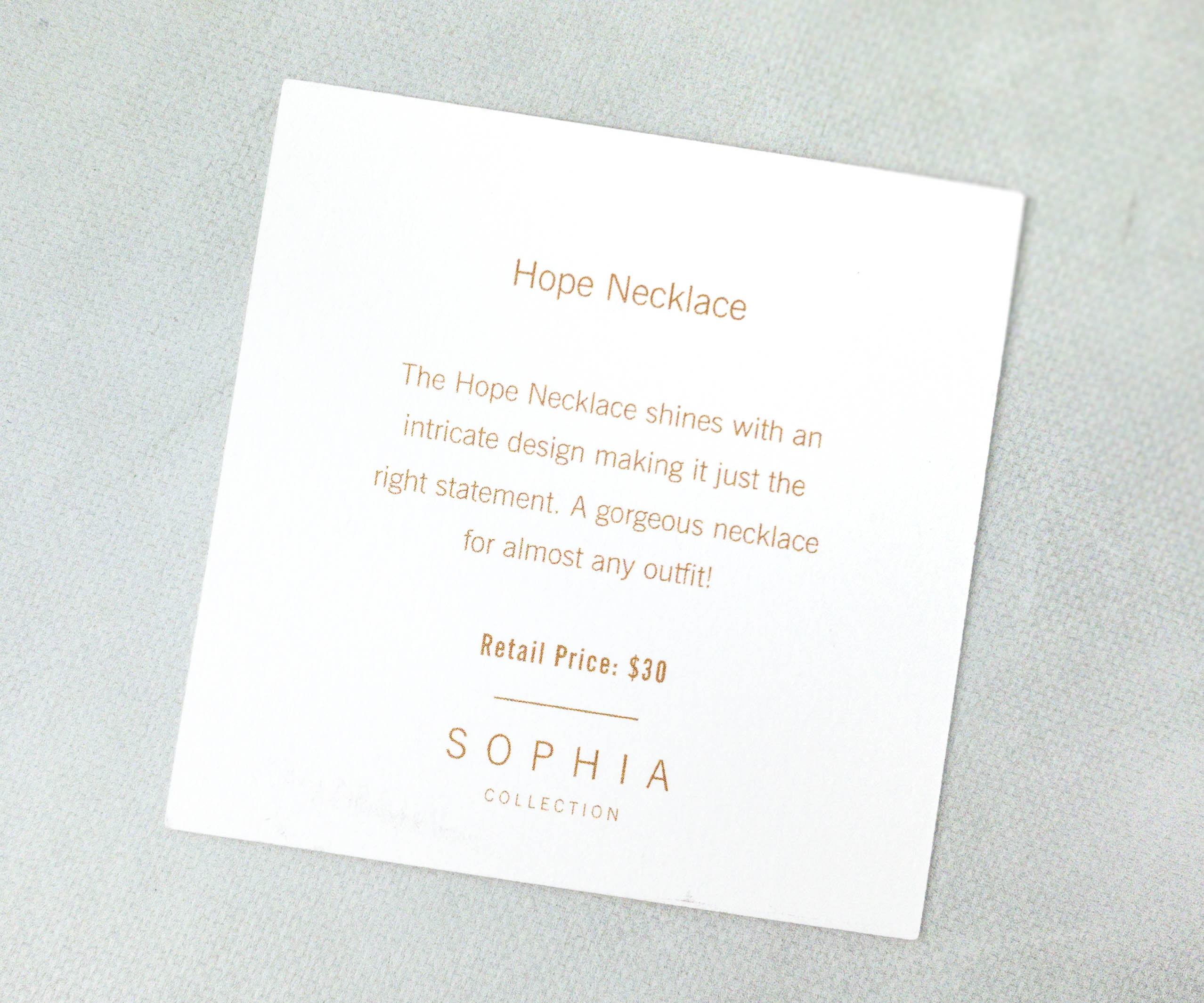 Sophia Collection Hope Necklace ($30)
The Hope Necklace shines with an intricate design making it just the right statement. A gorgeous necklace for almost any outfit!
This month is all about simple beauty as this last piece also shares the same charm! It's a dainty necklace that will look good on just about anything and just about anywhere.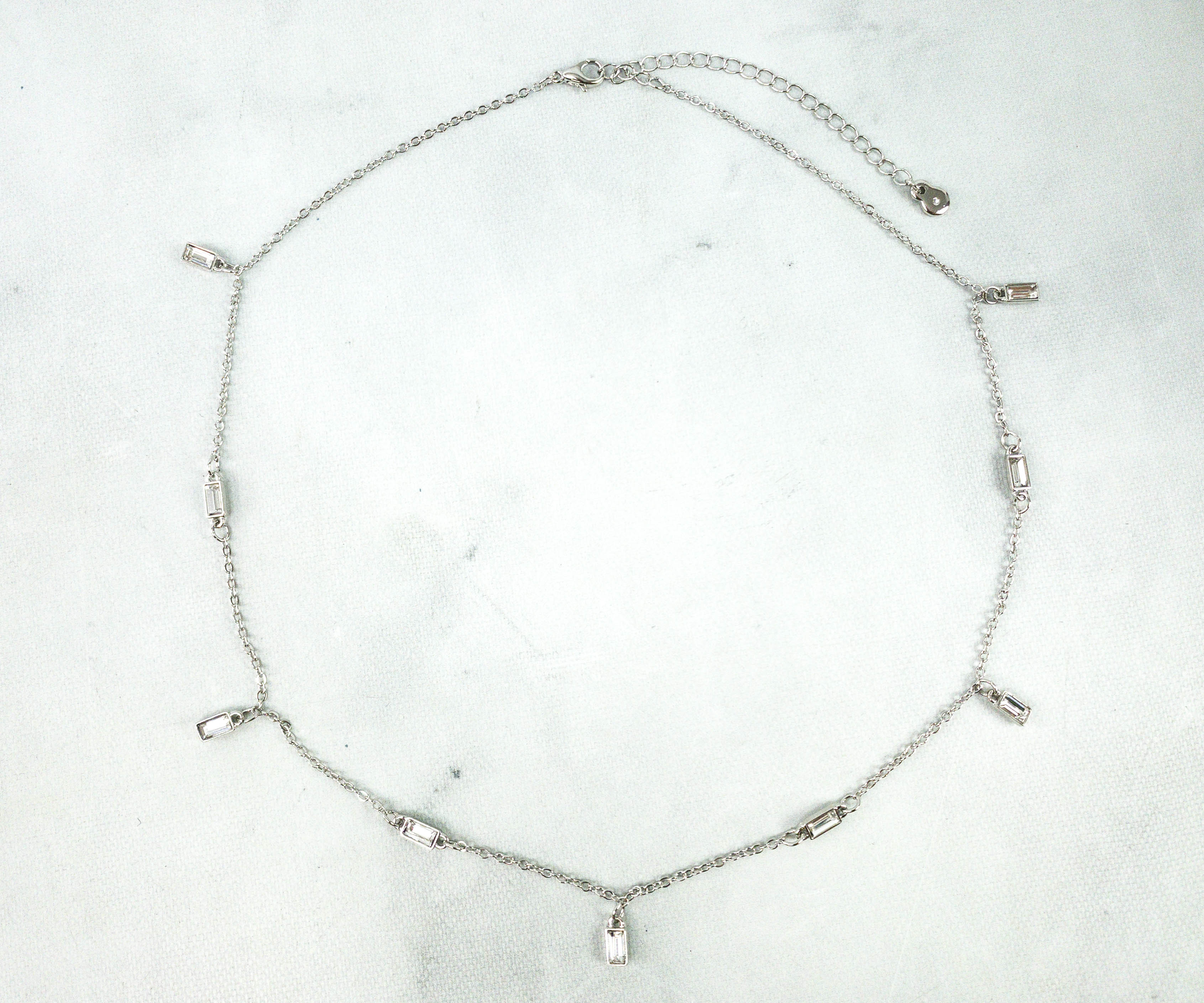 The silver chain holds perfectly spaced out gems with alternating horizontal and vertical positioning. I like it because it's effortless yet it looks stunning!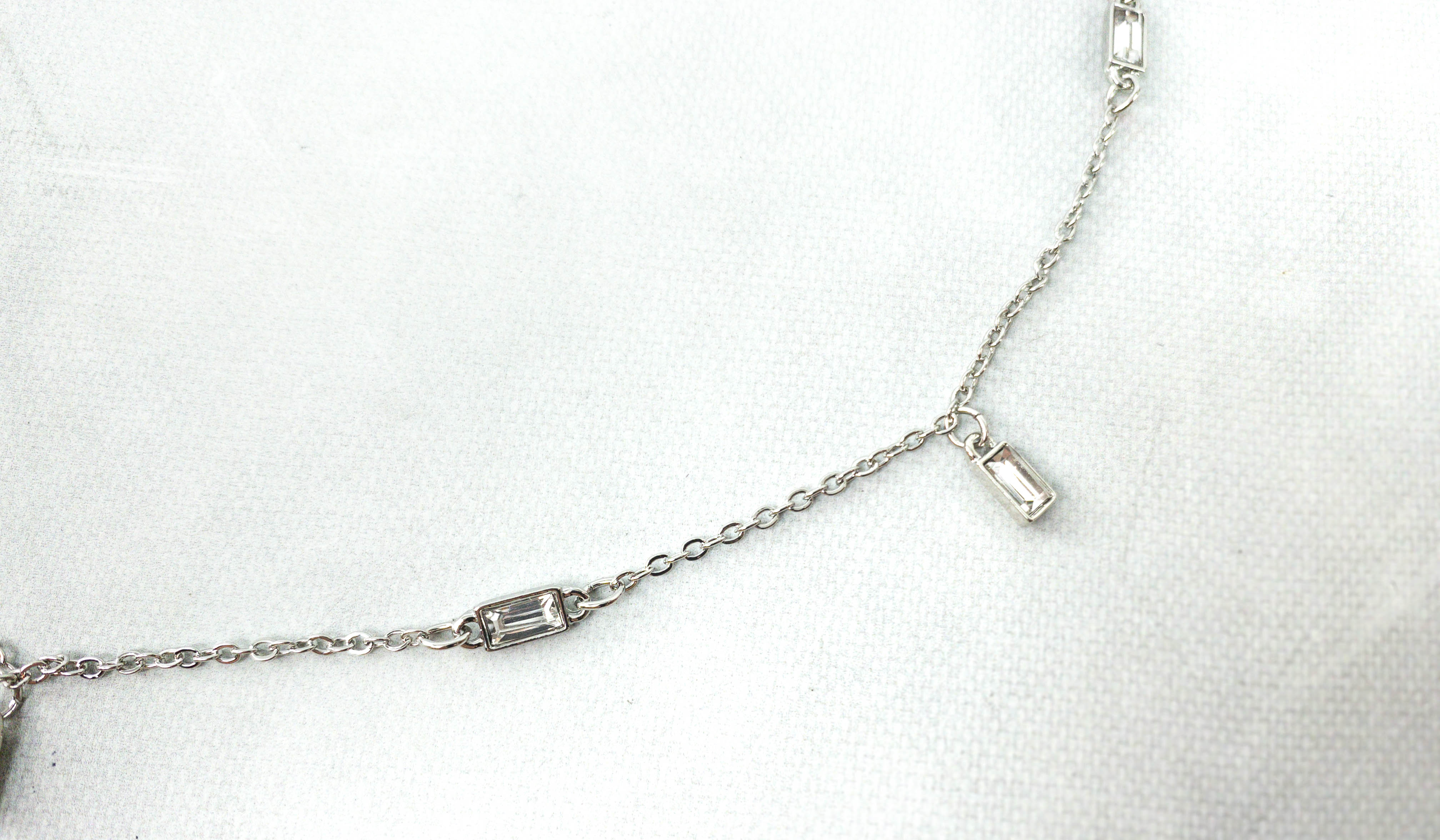 Each gem reflects the light beautifully. I like wearing this as it is but if you're up for something more, you can pair and layer it up!
This month's Glamour Jewelry Box showed us that some accessories don't need to be extravagant to stand out. The necklace, earrings, and cuff I received all have a classic look that suits most occasions. They are easy to mix and match with other pieces in my collection as well. My favorite accessory this month is the earrings. They're elegant and I love that I can wear them even in online meetings! Whether you collect accessories or you need to glam up while working from home, this subscription is a great way to build a jewelry collection. They send lovely pieces each month, plus the retail value always exceeds the price of the box!
Have you tried Glamour Jewelry Box yet? What do you think of this month's box?