The FRIENDS subscription box is an official quarterly subscription made especially for F.R.I.E.N.D.S fans. Each box costs $39.99. It contains 6-8 exclusive items and may include officially licensed collectibles, apparel, and accessories based on your favorite F.R.I.E.N.D.S characters and episodes.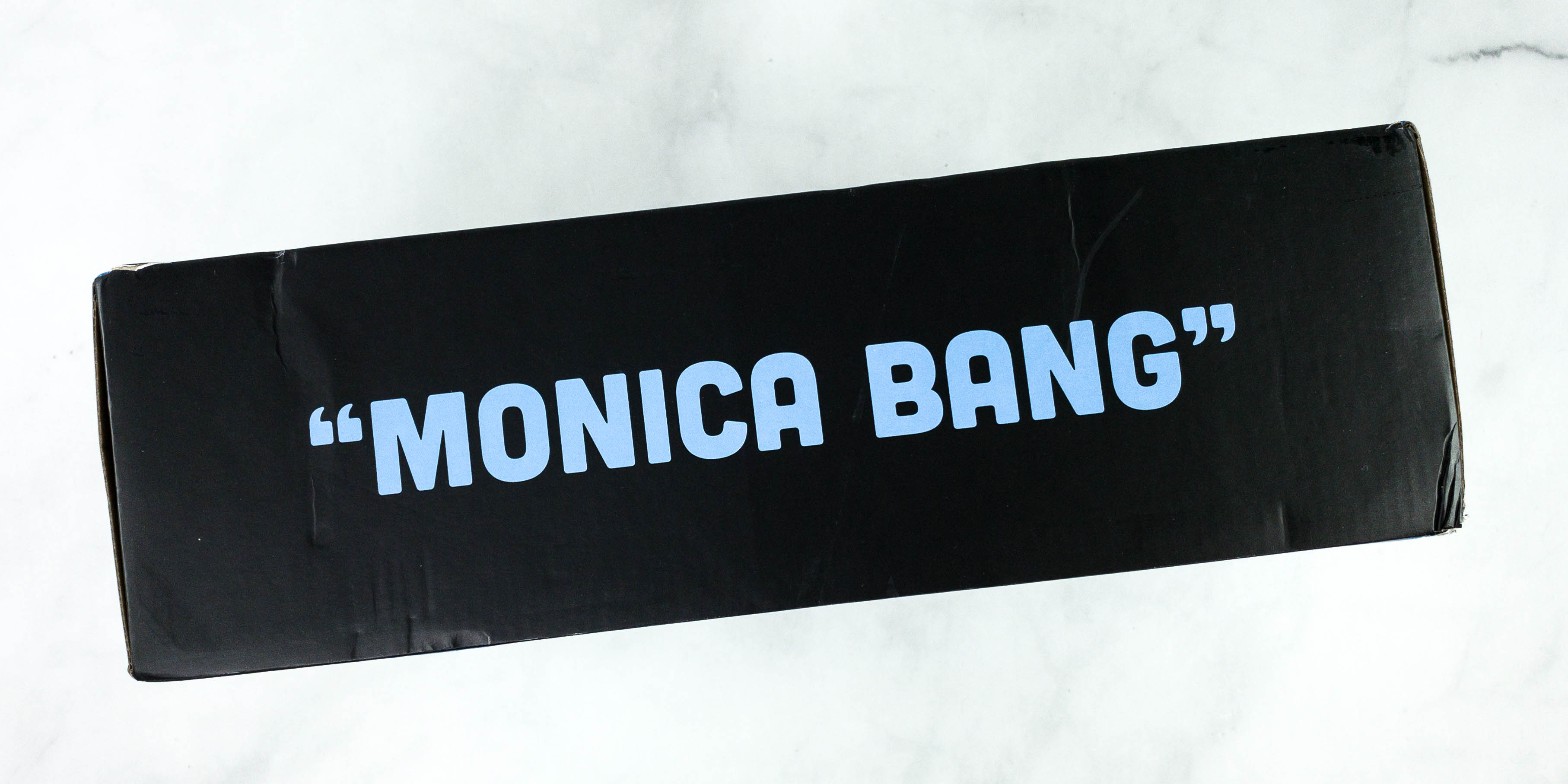 Monica bang! It reminded me of that episode in Season 3 when Monica and Rachel took care of Ben and then he kept saying "Monica bang!" afterward.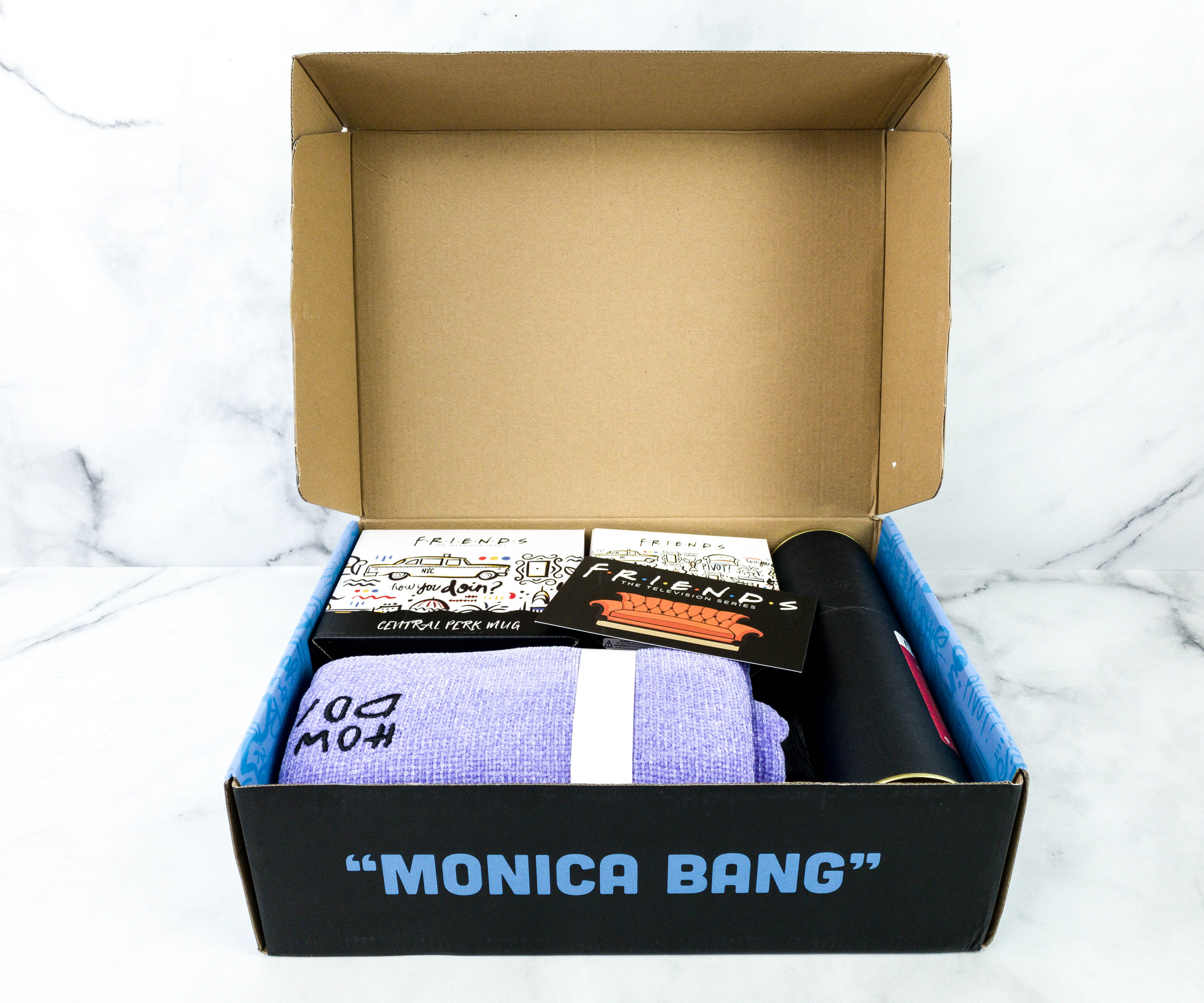 I'm excited because the box is full to the brim!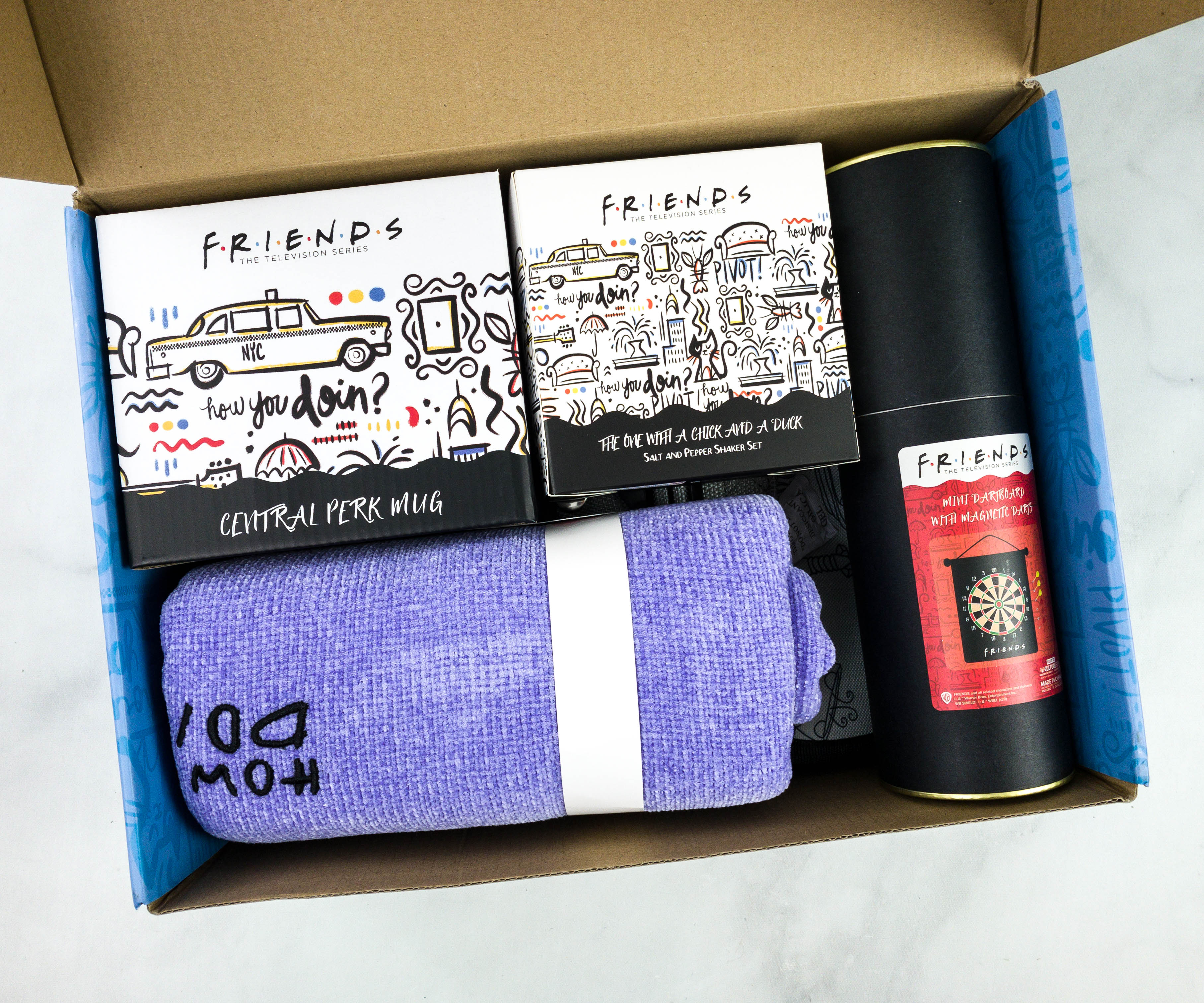 The items were securely packed. Some of them came in their original boxes.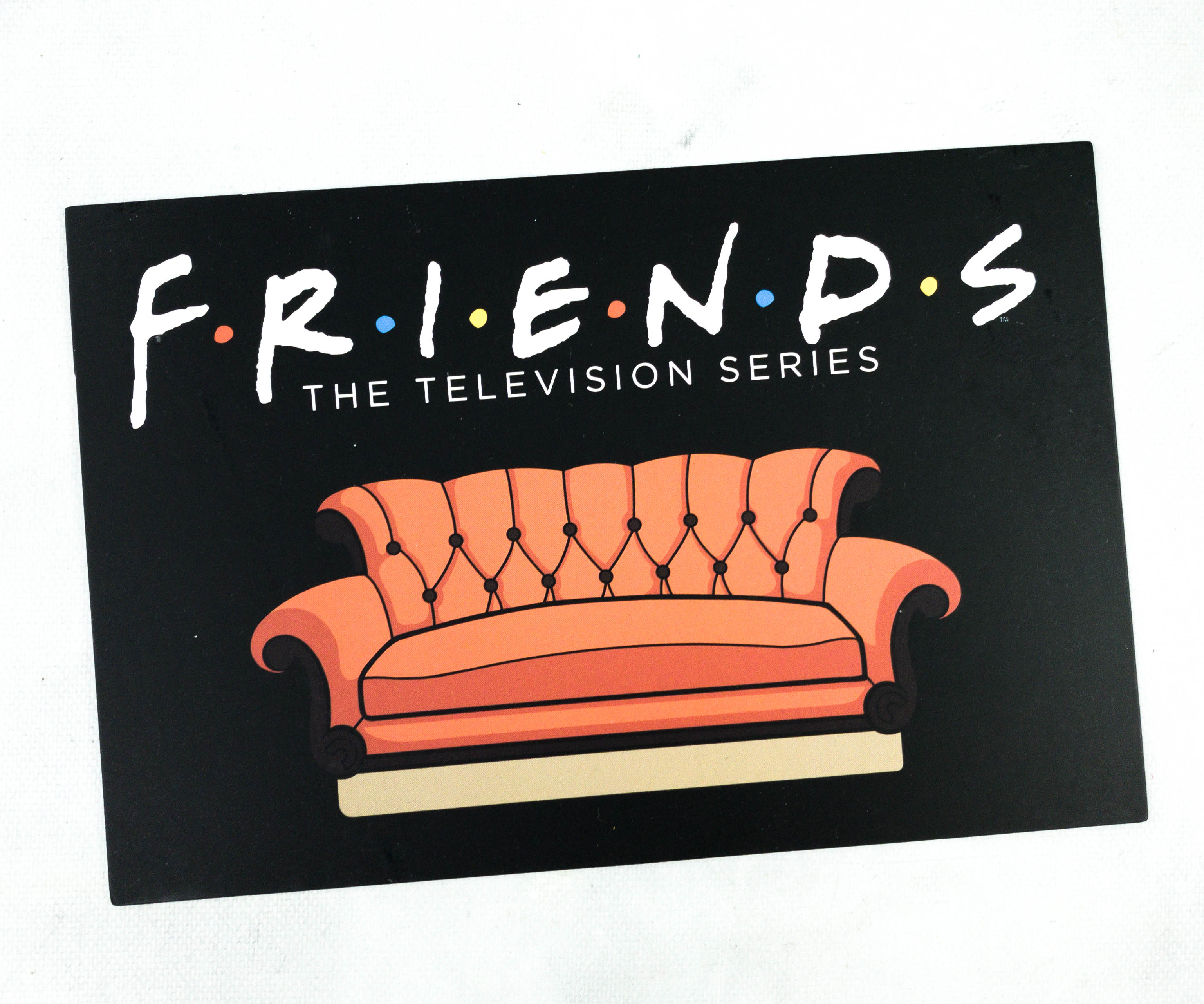 The box also includes an information card with the F.R.I.E.N.D.S logo as well as an illustration of the orange couch from the show.
At the back, it shows all the items included in the curation.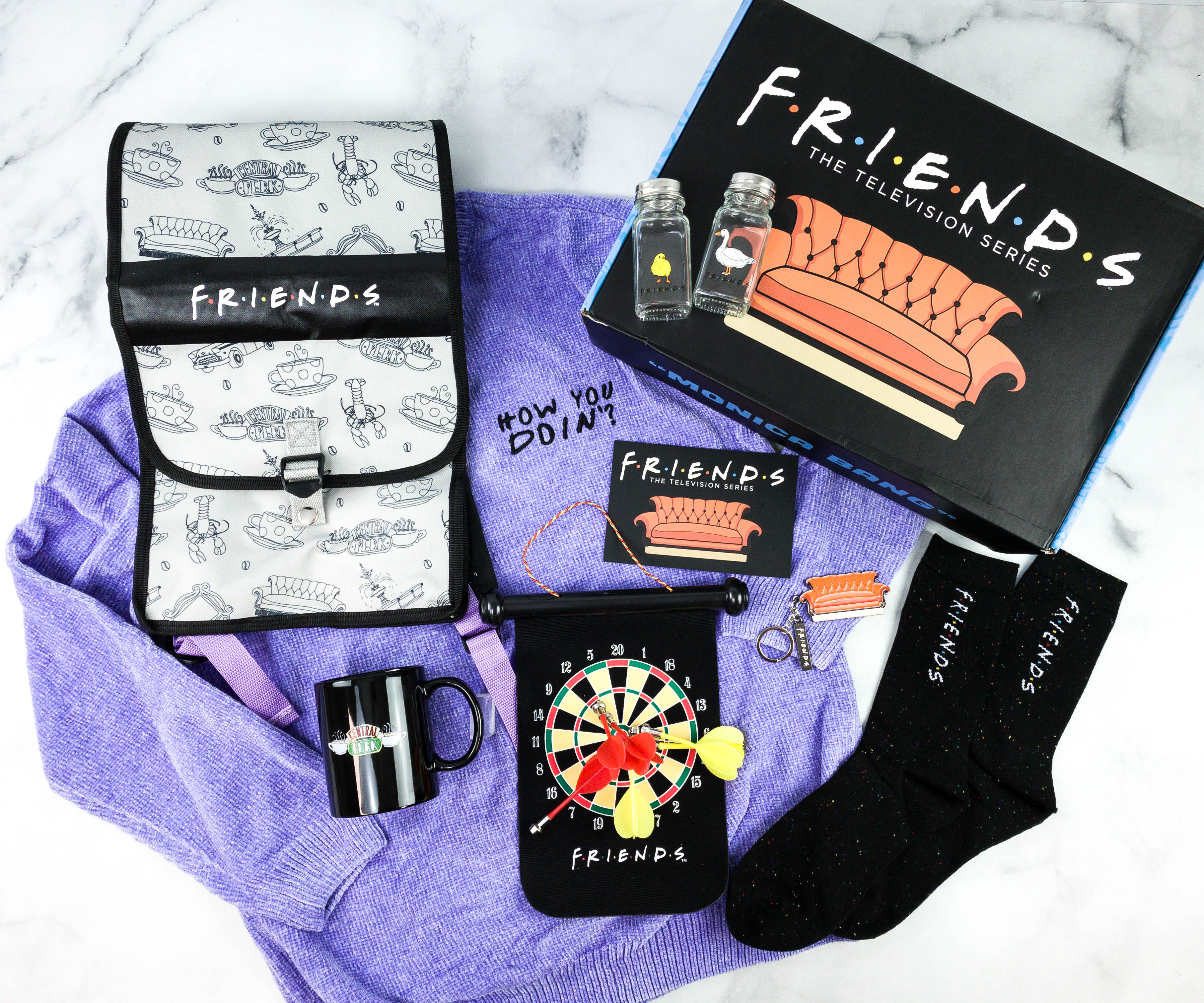 Everything in my Fall 2020 box!
Friends Couch Keychain. First up is a cute keychain featuring the famous orange couch on the show!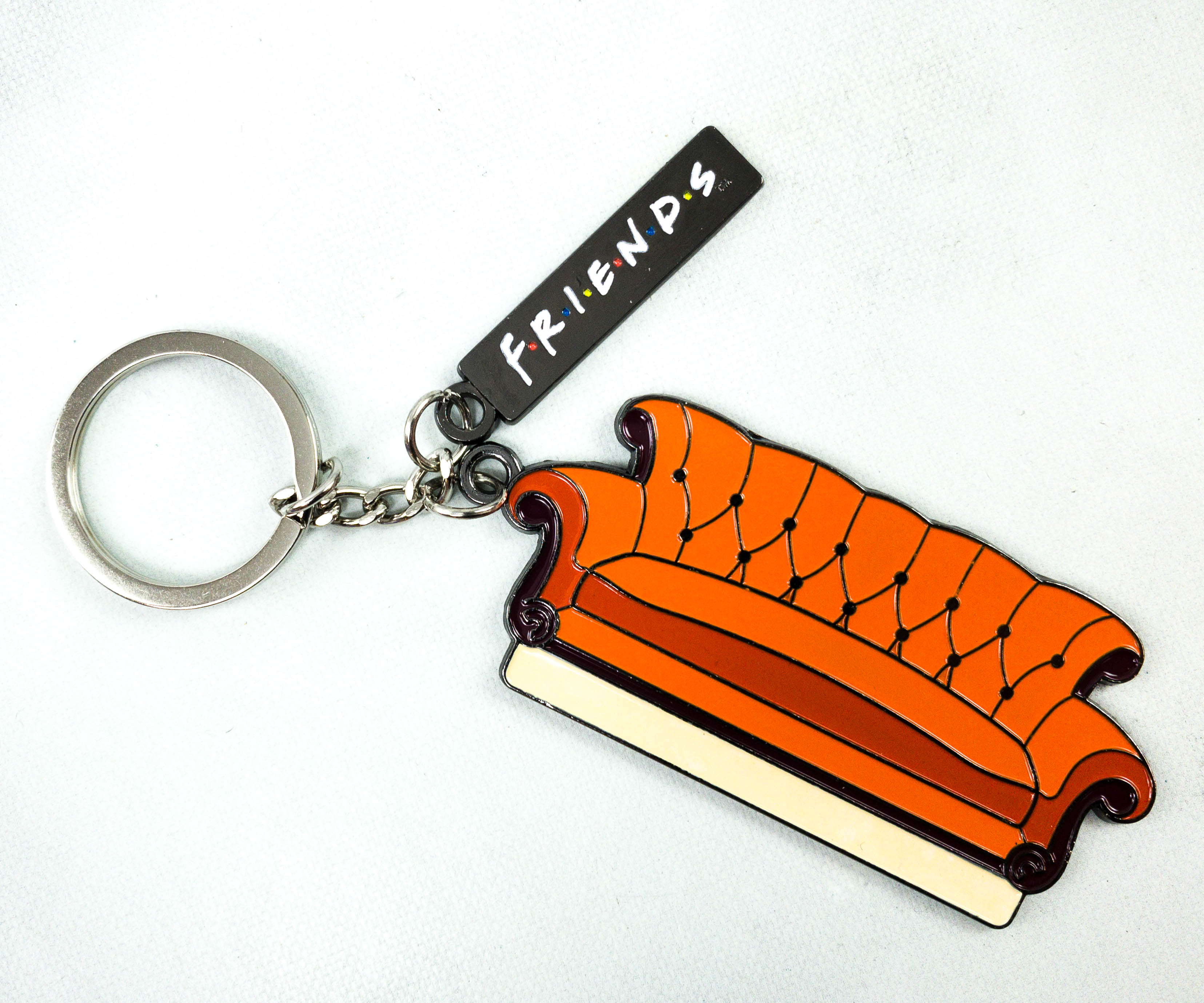 There's also the F.R.I.E.N.D.S logo, plus a key ring that makes it easy to attach with keys or even to a bag or pouch. I think it's great and is a simple way to celebrate being a fan of the show!
Crew Socks. It's a pair of one-size-fits-most socks in crew cut!
According to the tag, these socks are made with 53% polyester, 26% rayon, 17% cotton, 2% spandex, and 2% nylon.
The design is pretty simple. It's black with multi-colored specs all over! I also like its length, it's just enough to keep my feet warm and cozy.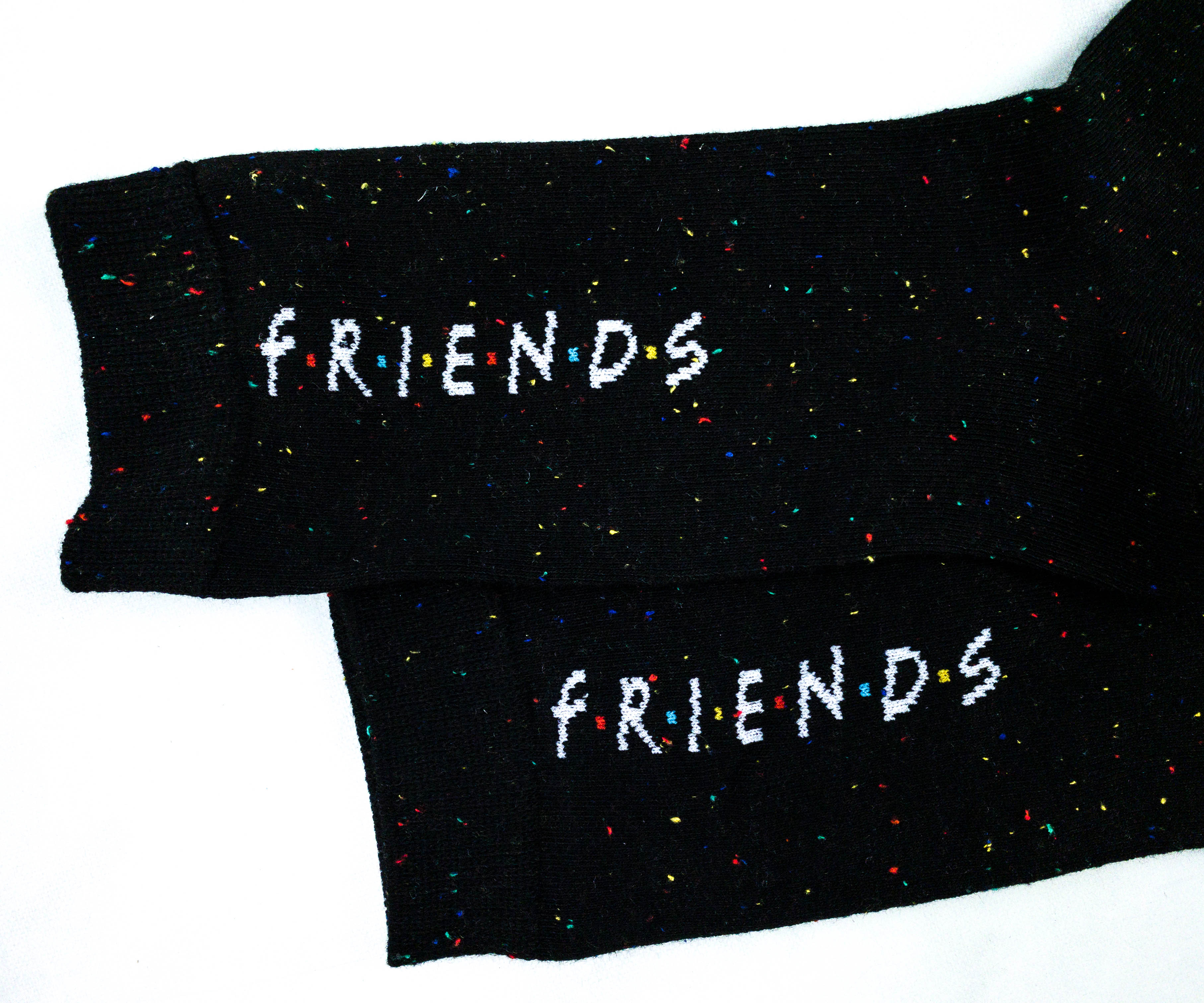 Each sock also has the F.R.I.E.N.D.S logo!
Fold-Up Backpack. This is such a handy backpack that can be folded up when not in use!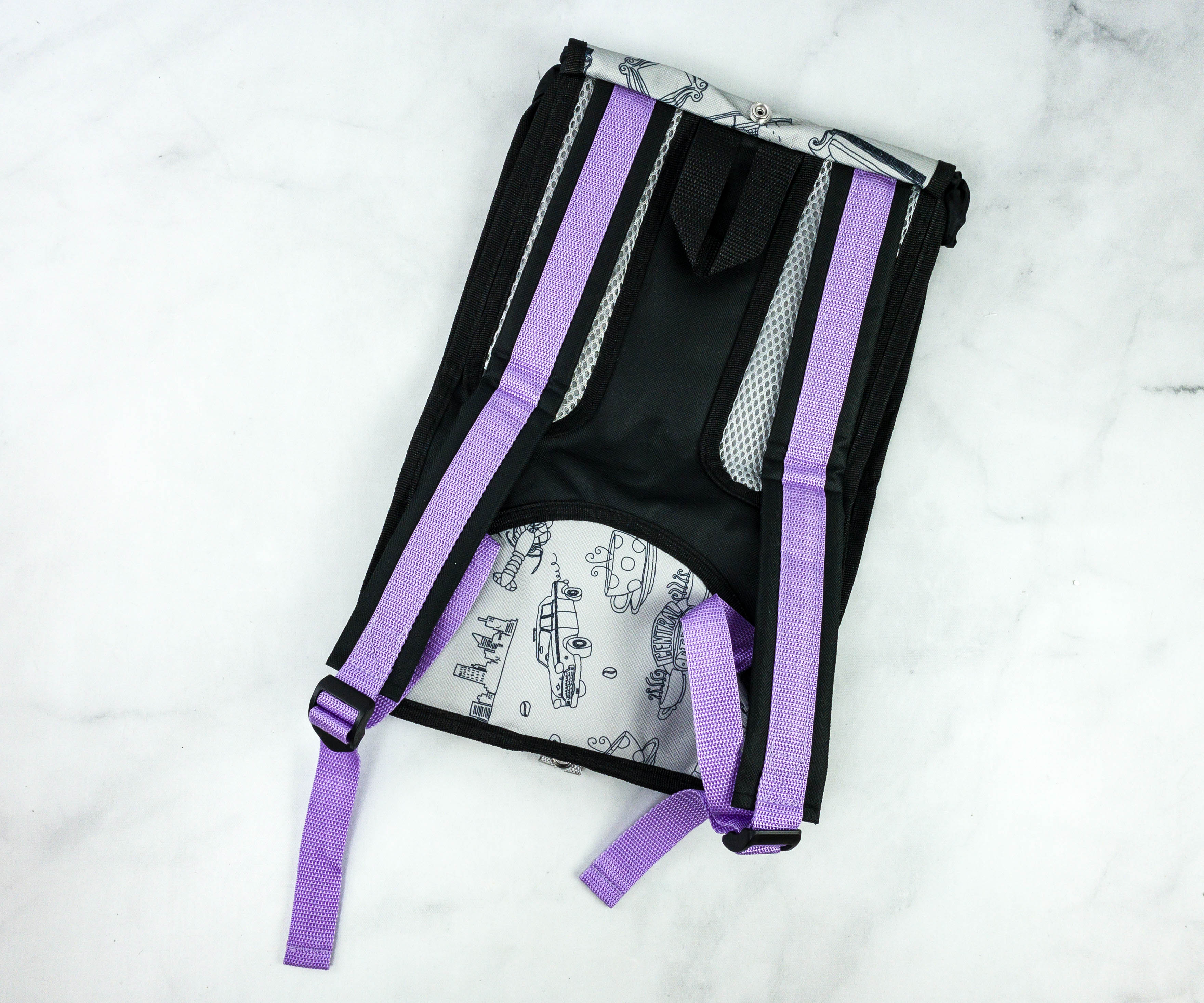 You just have to unbutton it to reveal the whole bag. I like the purple and black color scheme! The straps are not too thin and not too thick either.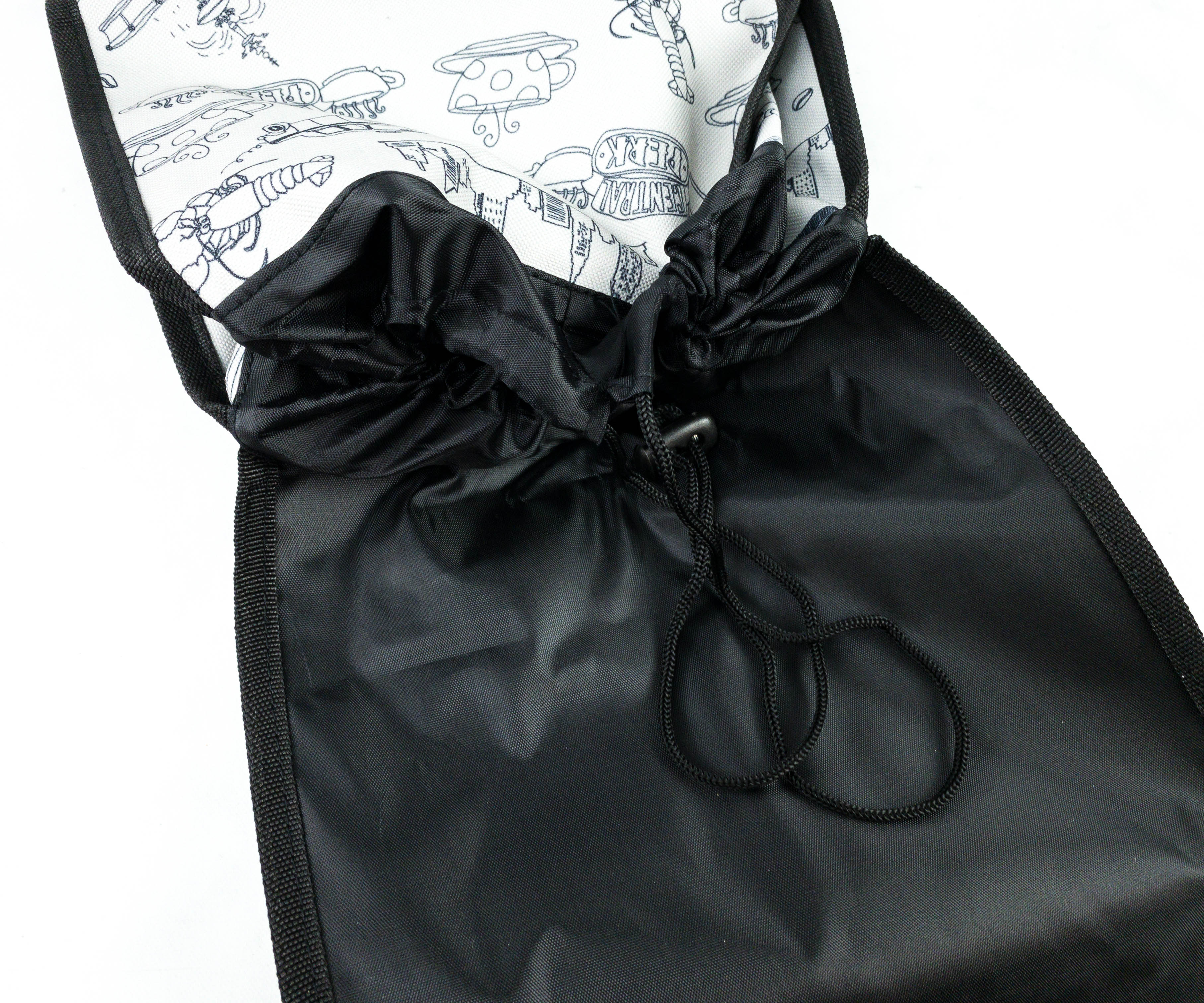 There is a drawstring on the opening to make sure all the items you put inside stays safe.
Once again, it features the F.R.I.E.N.D.S logo in front. The canvass is gray with illustrations of iconic items from the show like the couch, fountain, and even the Central Perk logo!
"How You Doin?" Sweater. This purple sweater is a perfect clothing piece for fall and winter!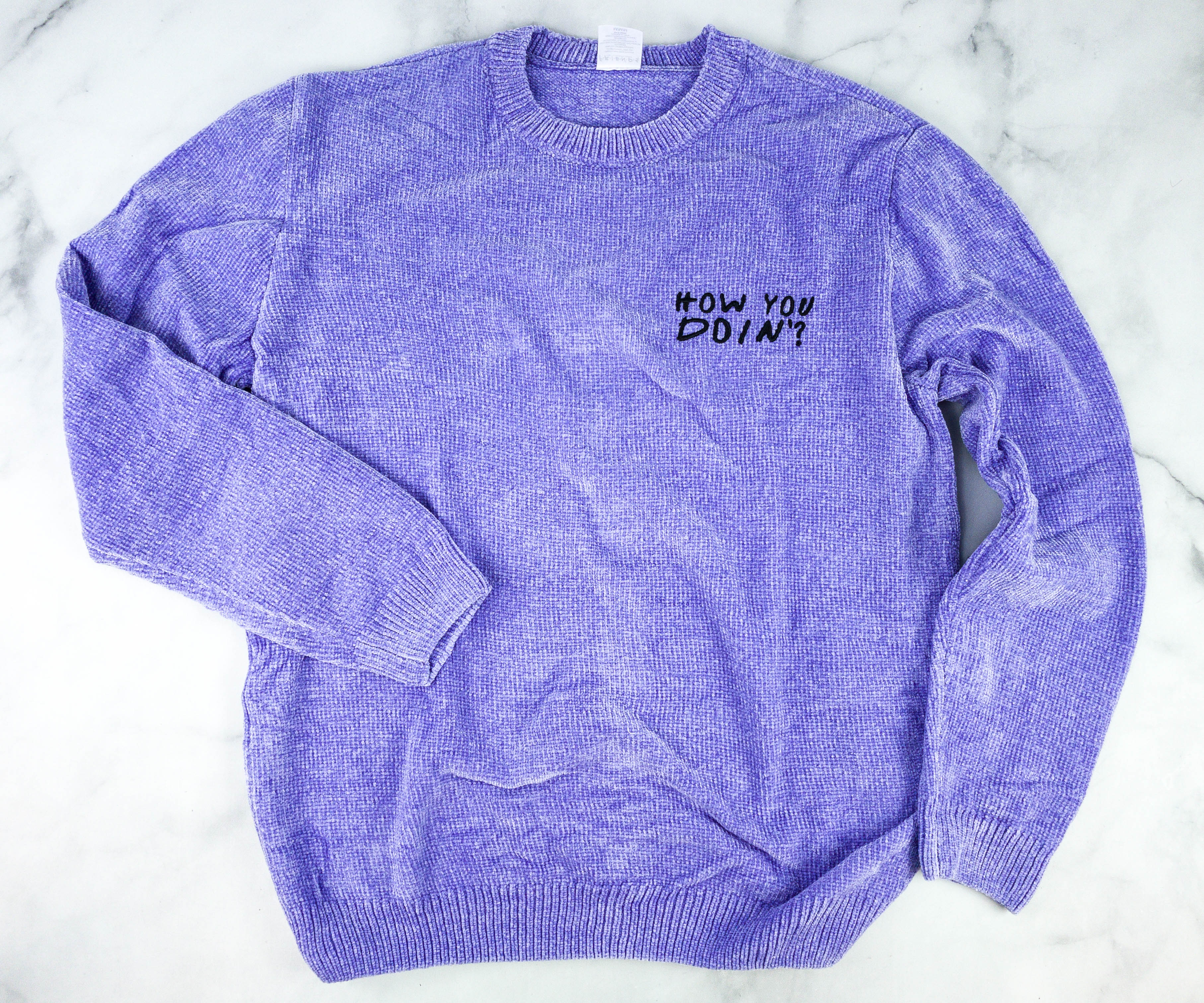 I like the cuffs of the hem and arms because they give a better silhouette. The material they used is also good, it's soft and comfortable on the skin.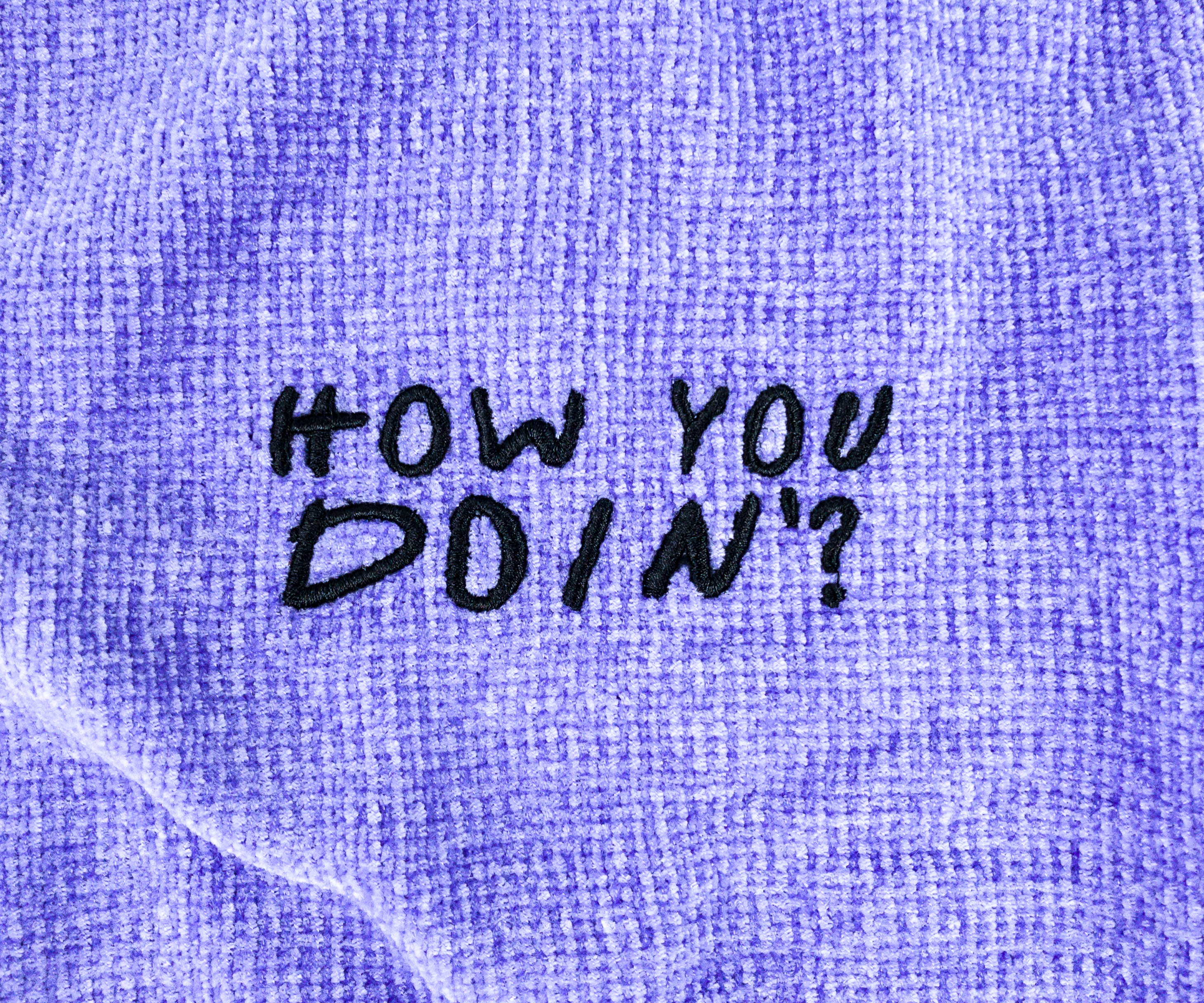 Of course, my favorite part of this item is that they embroidered Joey's signature catch-phrase "How you doin'?" on it!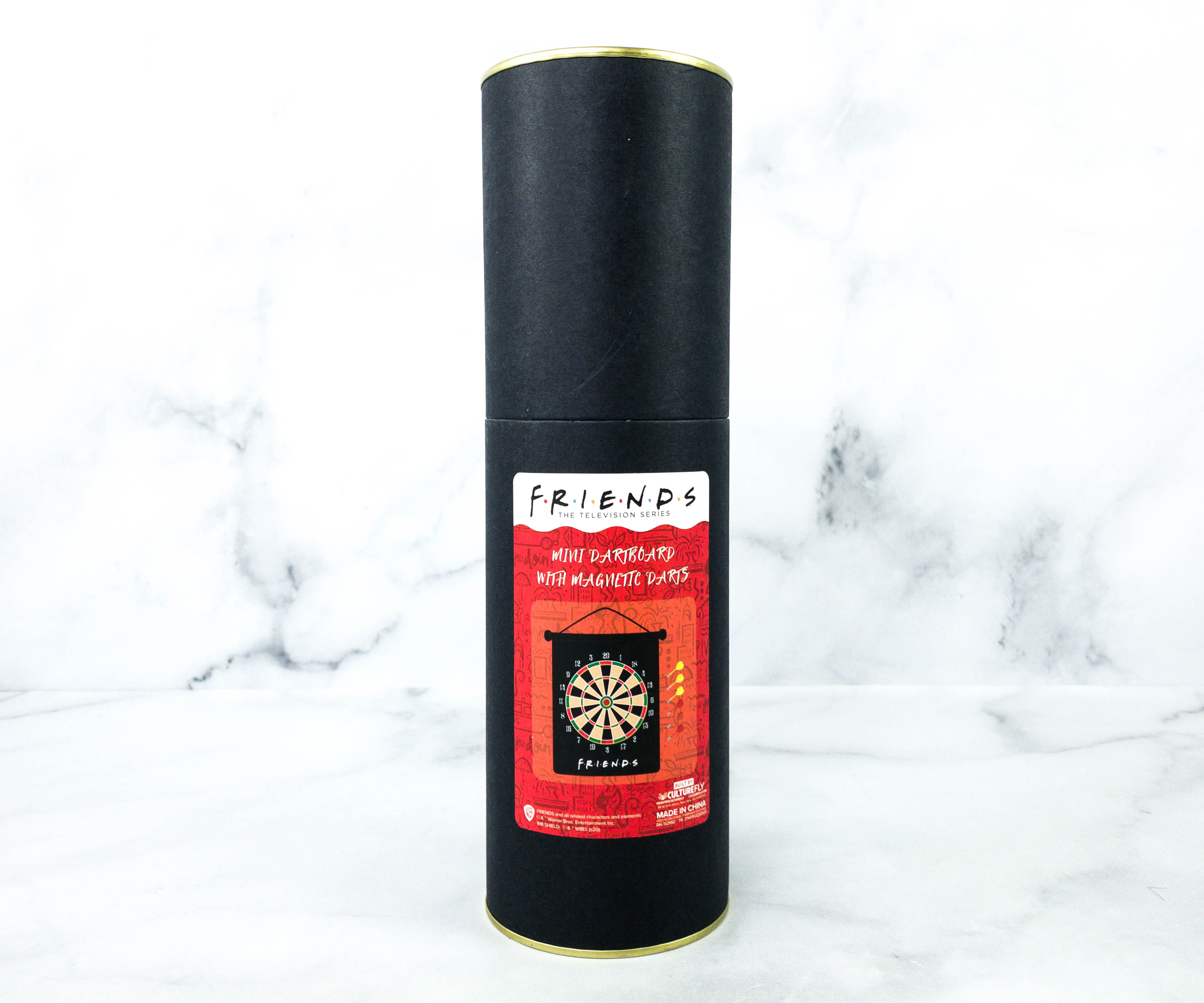 Mini Dart Board. To make game nights more fun, they also included a mini-game in the box. It came in a tube container so you can play it anywhere!
The game pieces were neatly tucked inside. They're also easy to clean up and put back so this is really convenient to bring when travelling!
It somehow reminds me of the dartboard in Joey and Chandler's apartment, except that this one is smaller and not really round. It also has a string that allows you to hang it on a wall.
The board has the F.R.I.E.N.D.S logo. There are also 6 pieces of darts, 3 of each color for you to play with a friend!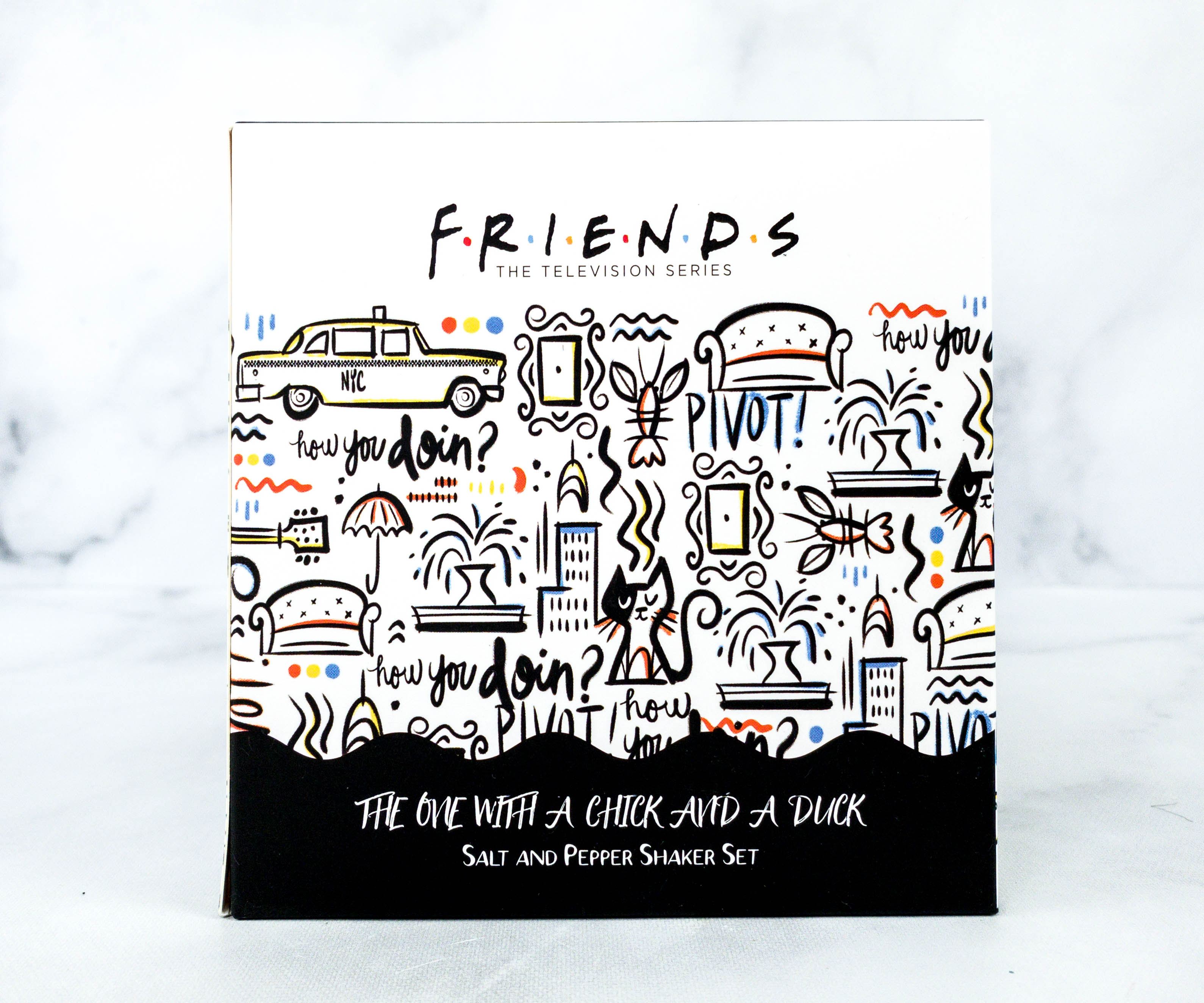 Duck & Chicken Salt and Pepper Shakers. The salt and pepper shakers were packed in their own box with F.R.I.E.N.D.S. branding!
These shakers feature the chick and duck from Episode 21 of Season 3, which Joey and Chandler loved and taken care of!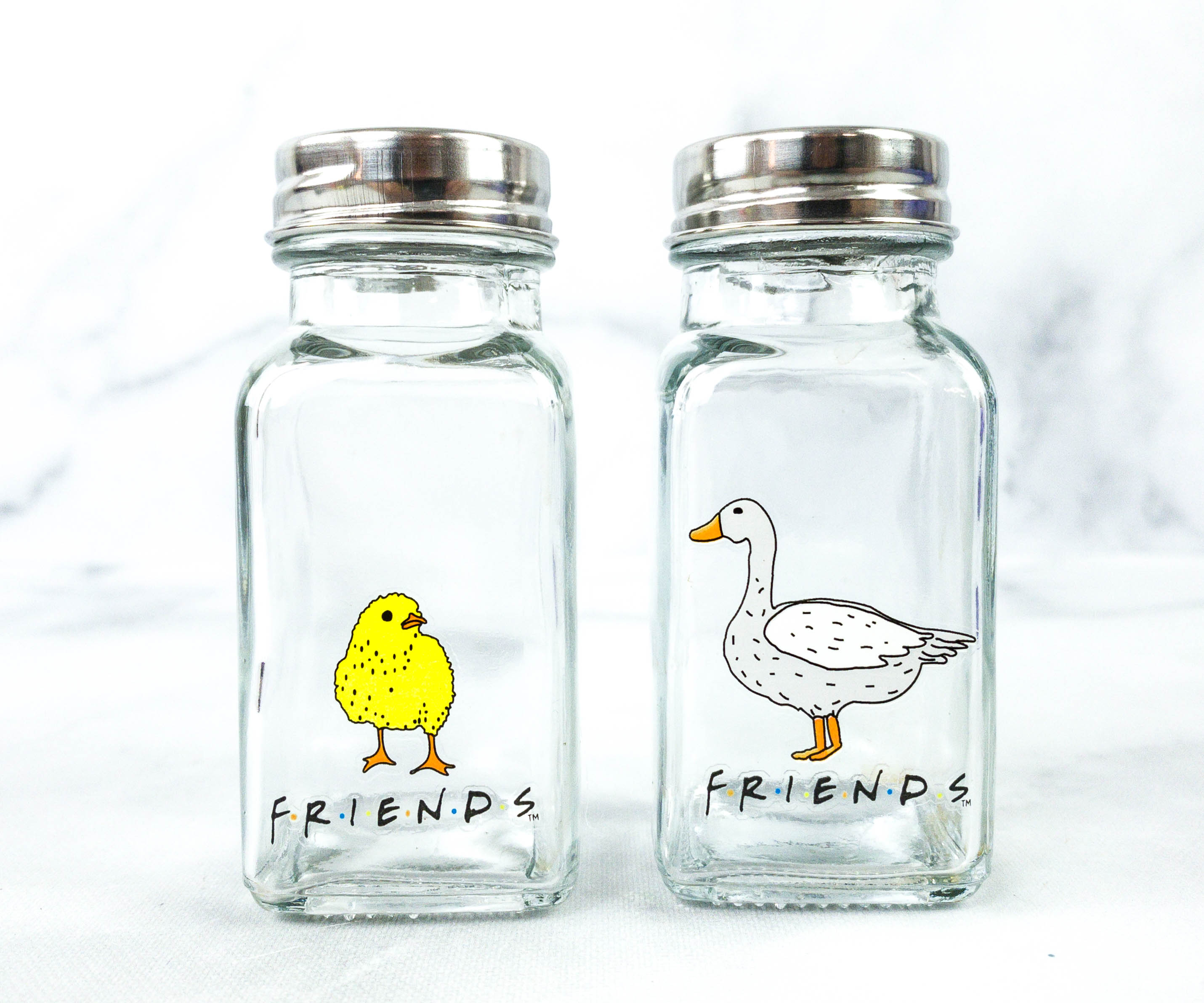 These are seriously so adorable!
The shakers are pretty good. The bottles are transparent which I like because it's easier to spot if we need to refill them.
Central Perk Mug. It's time to enjoy hot fall drinks, and I'm glad they included a mug in the box for it. The mug also came in its own box.
Of course, the mug is Central Perk-themed. Having this at home makes me feel like I'm having a drink at the iconic coffee shop as well!
It's a simple black mug with the Central Perk logo on one side.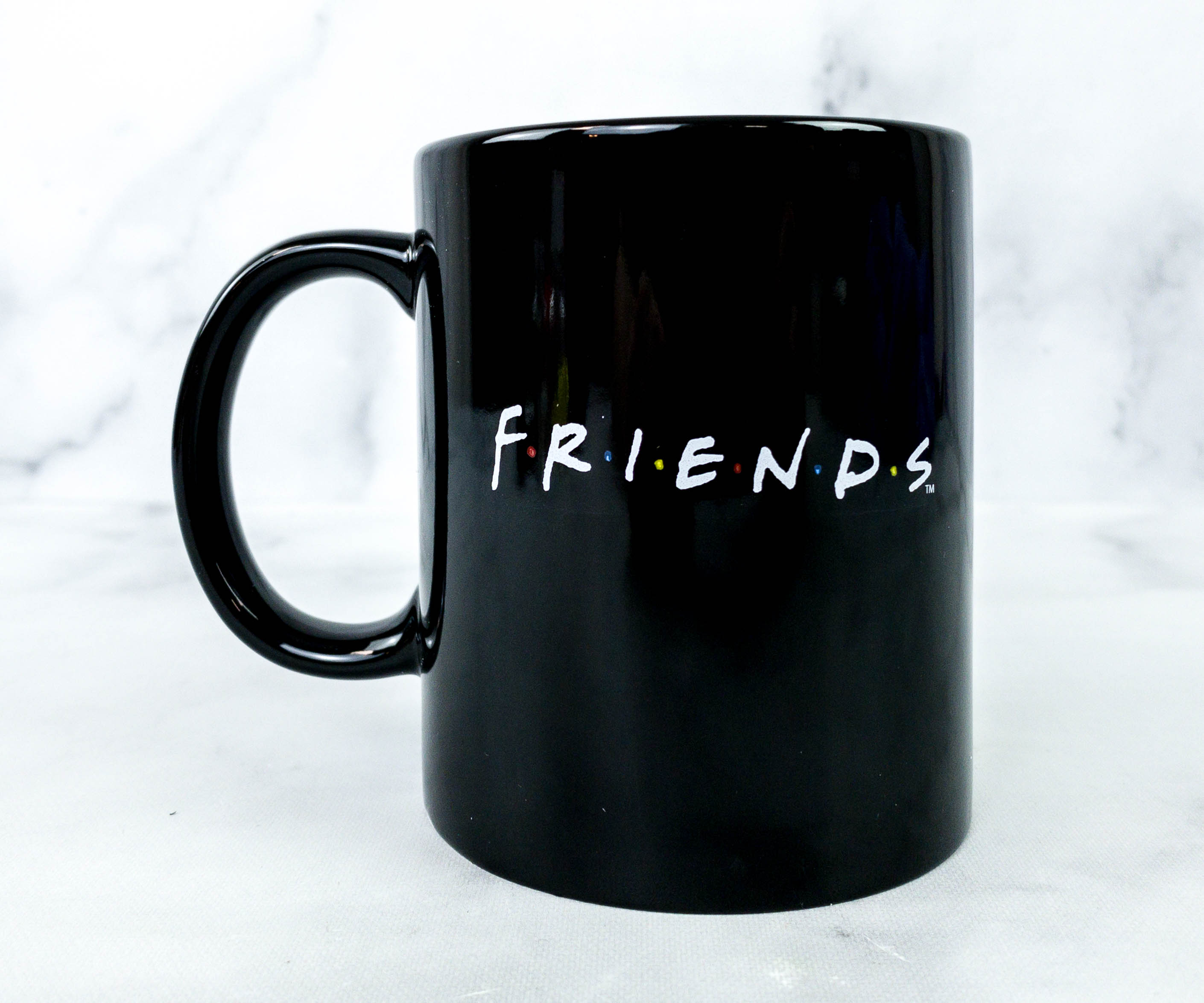 On the other side is the F.R.I.E.N.D.S logo!
As a longtime F.R.I.E.N.D.S. fan, I really enjoyed this box! It includes a lot of fun merchandise and other nostalgic collectibles from the show, including items for personal use and items that I can actually use at home. My favorite item is the sweatshirt because I love the color and also because it's a perfect clothing piece for fall and even for winter. The show reference is also not over the top, so you can wear it anywhere. The Central Perk mug is another nice merch to have. I enjoy my favorite fall drink in it while I watch some re-runs! If you're a F.R.I.E.N.D.S. collector or simply a fan, you will enjoy this subscription that ships awesome merch 4 times a year!
Are you getting the FRIENDS Subscription Box?