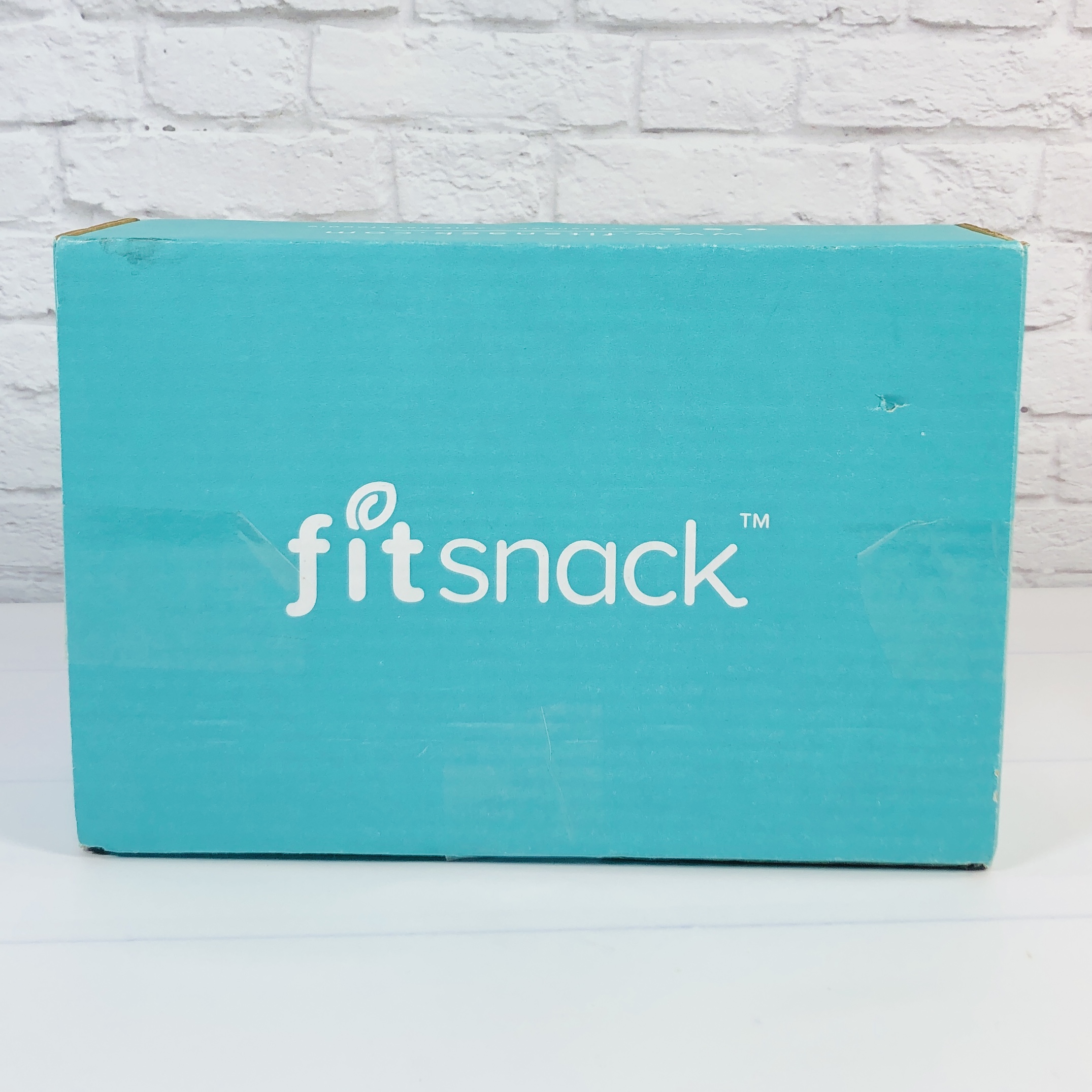 Fit Snack is a monthly subscription box delivering healthy nutritious snacks directly to your door. Fit Snack is $28.90 a month and the price drops with longer subscription terms. Fit Snack curates its boxes according to the following criteria:
Each product always containing two or more of the following: GMO-free, high in protein, low in sugar, gluten-free, organic, raw, vegan, and all-natural.
Plus, we add in bonus items such as energy boosters, nutritional supplements, or refreshing beverages.
If you sign up for a 6 month or 1-year plan, you will receive exclusive fitness inspired bonus items.
DEAL: Save $3 on your first box! No coupon code needed, just visit and subscribe.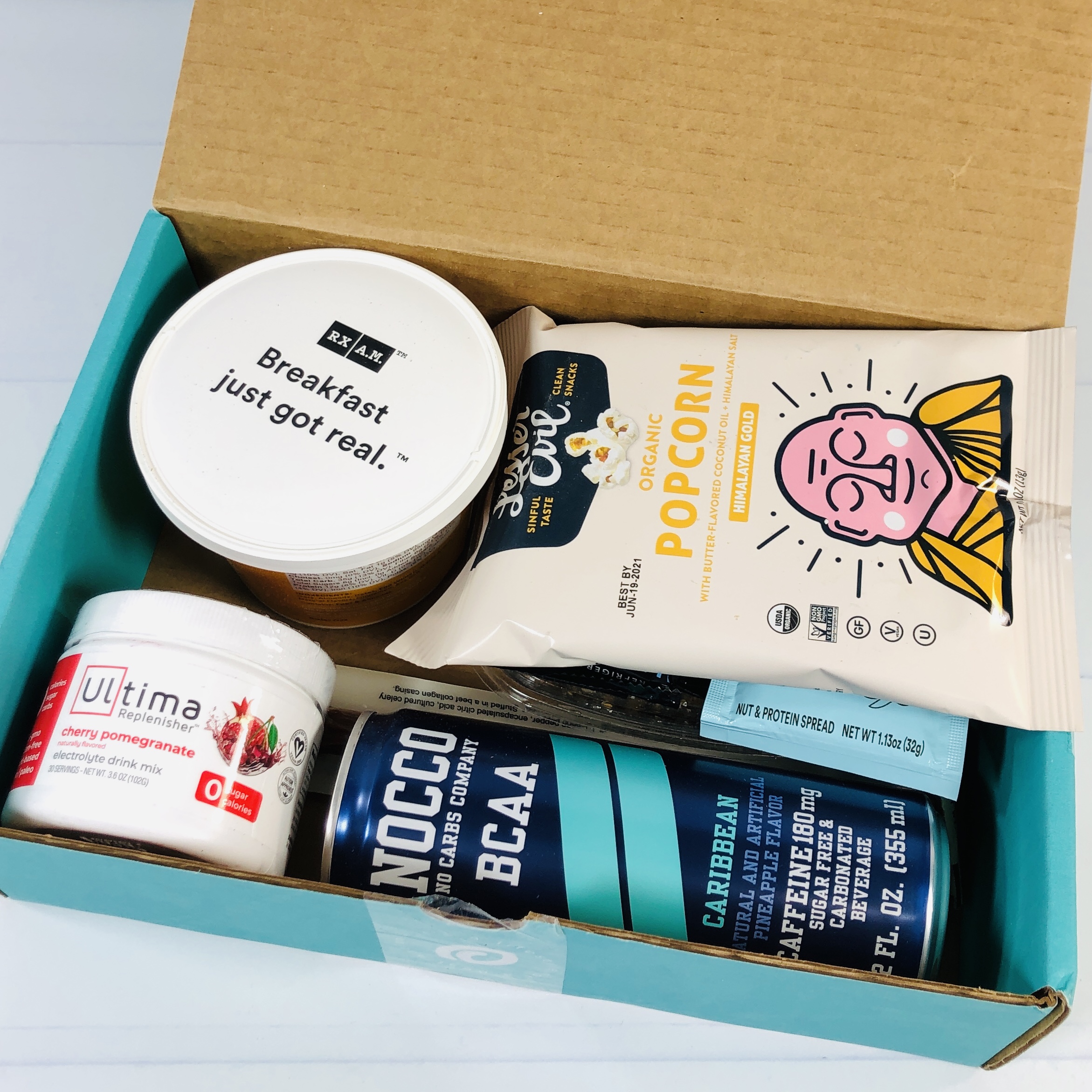 This is my first time trying Fit Snack!
I received a mini booklet. The front gave me some nutrition tips.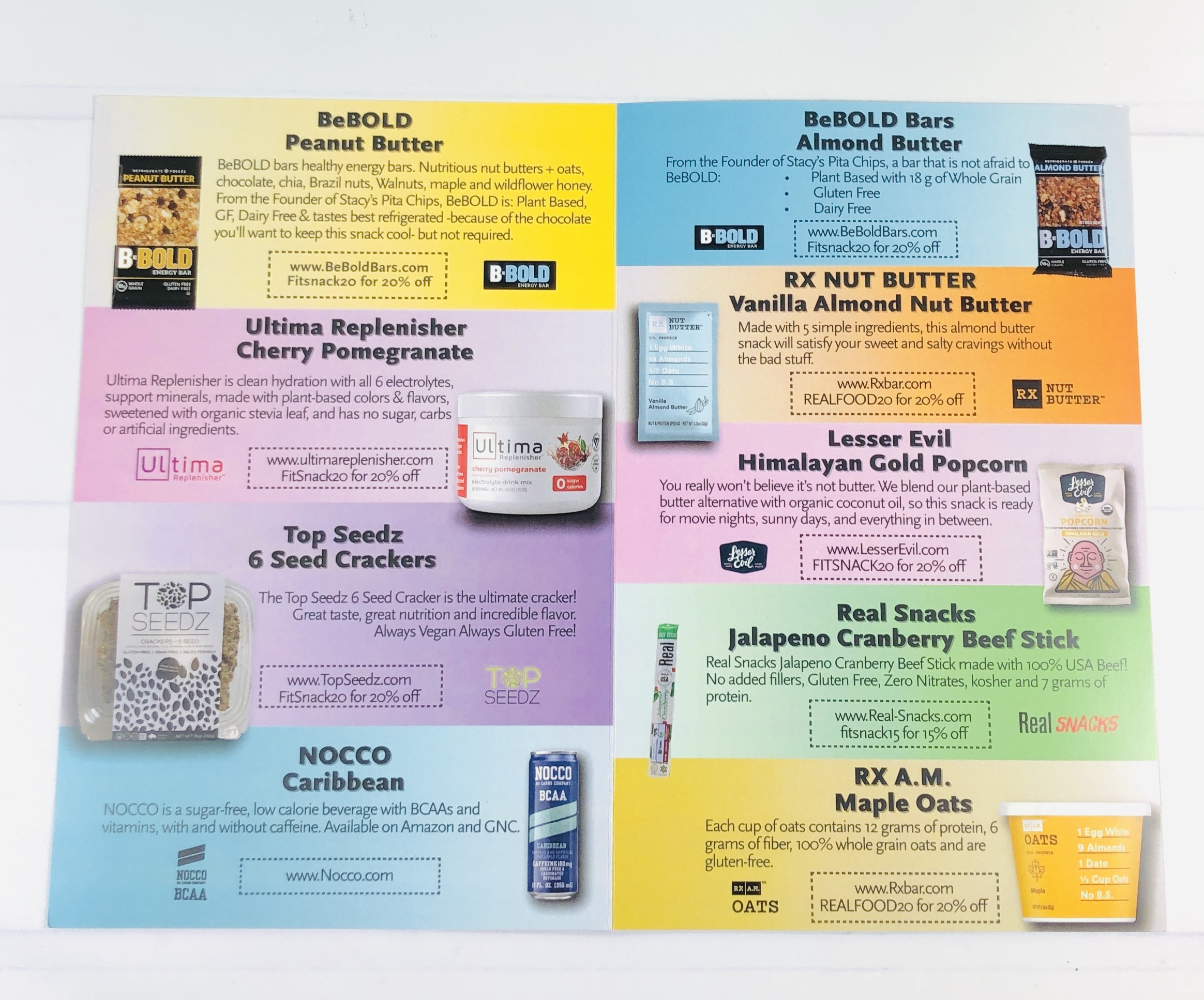 Inside the booklet I found a list of my snacks, a description, and a website where I can find more snacks and info. Most of the featured brands also had a coupon code!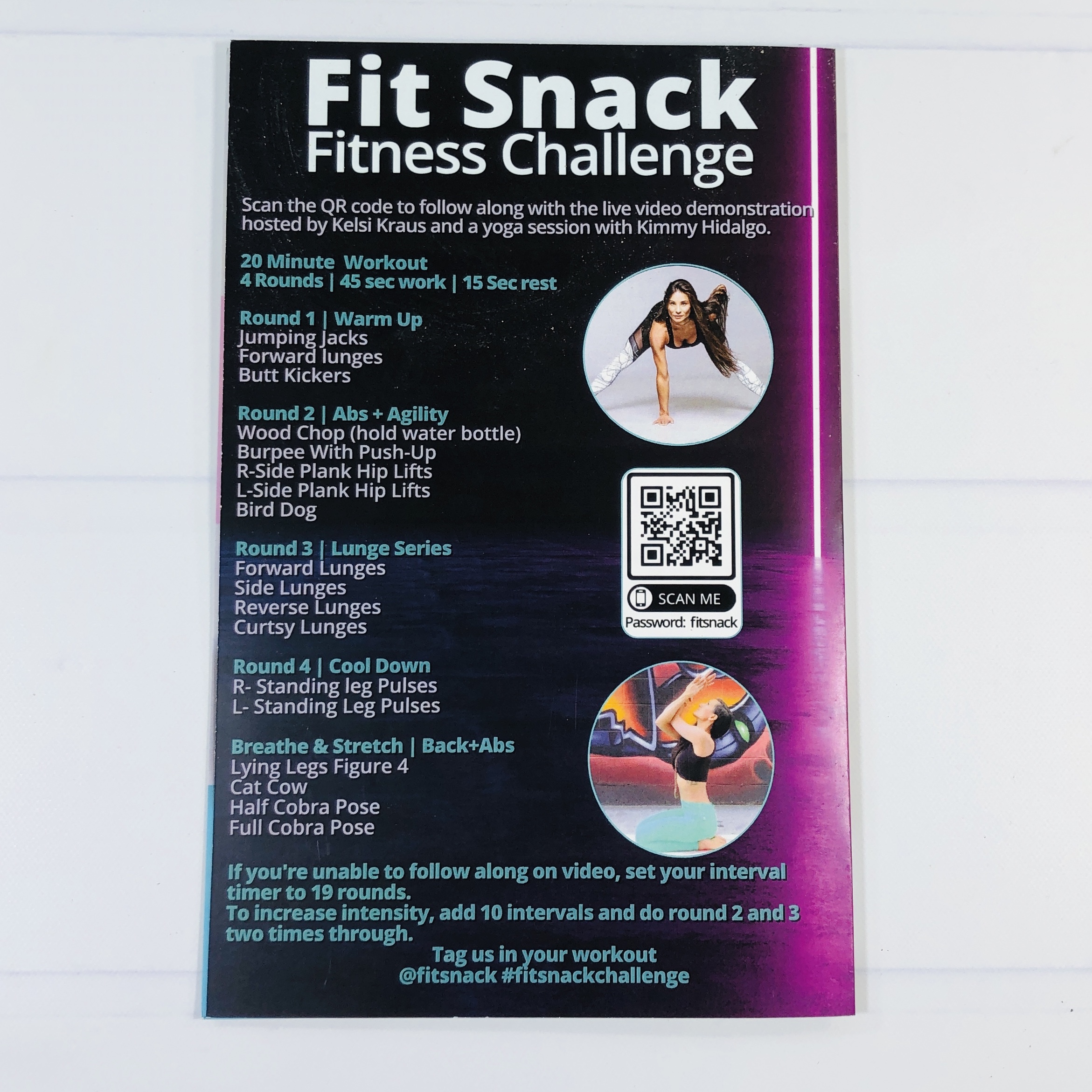 On the back of the box, we have our Fitness Challenge / 20 minute workout. There's also a QR code to watch the live video demonstration of the workout, as well as a yoga session.
Everything in the box!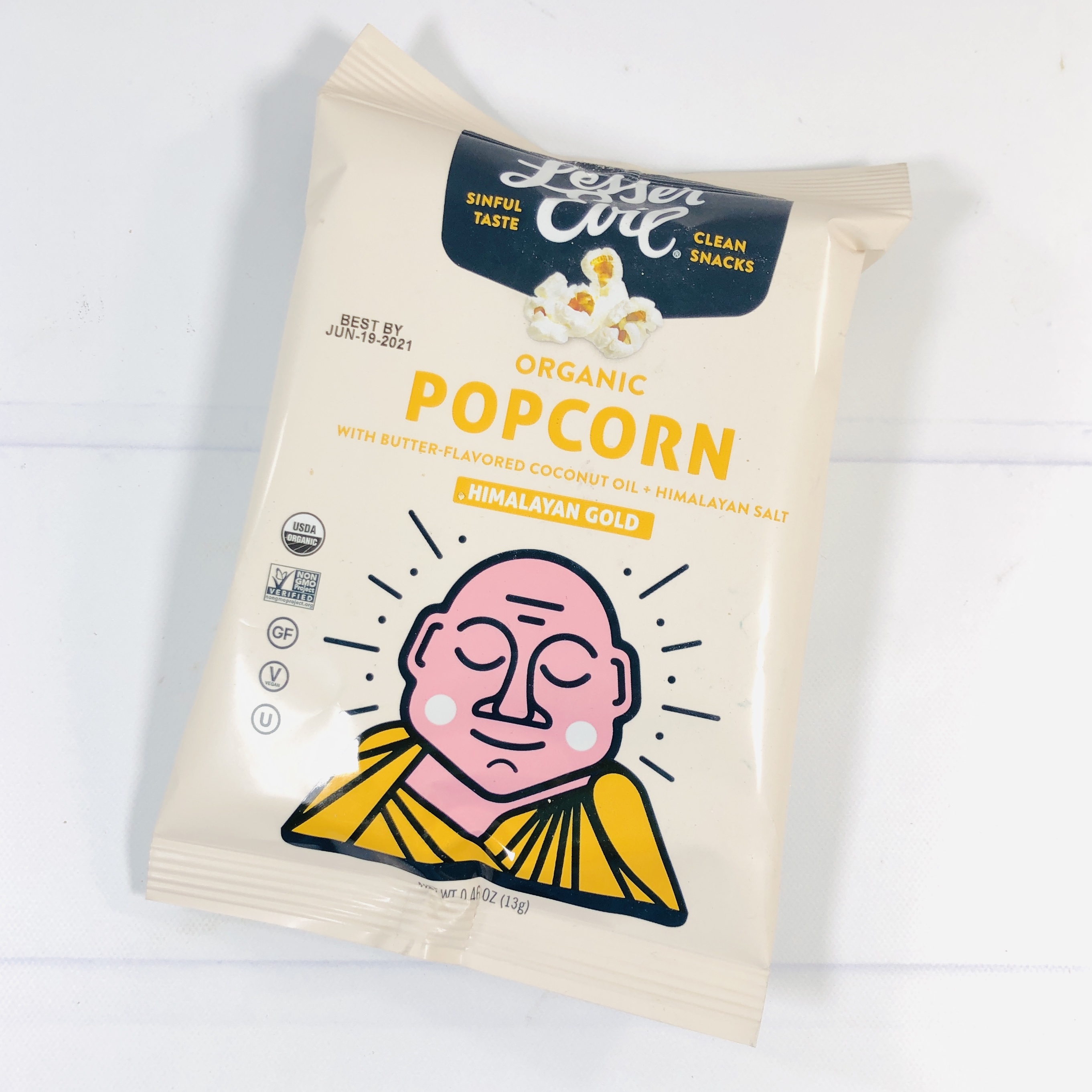 Lesser Evil Himalayan Gold Popcorn I don't know how they managed to get this to taste so fresh and buttery but they did! The coconut oil is butter-flavored and the popcorn tastes like it was just made a few minutes before I ate it.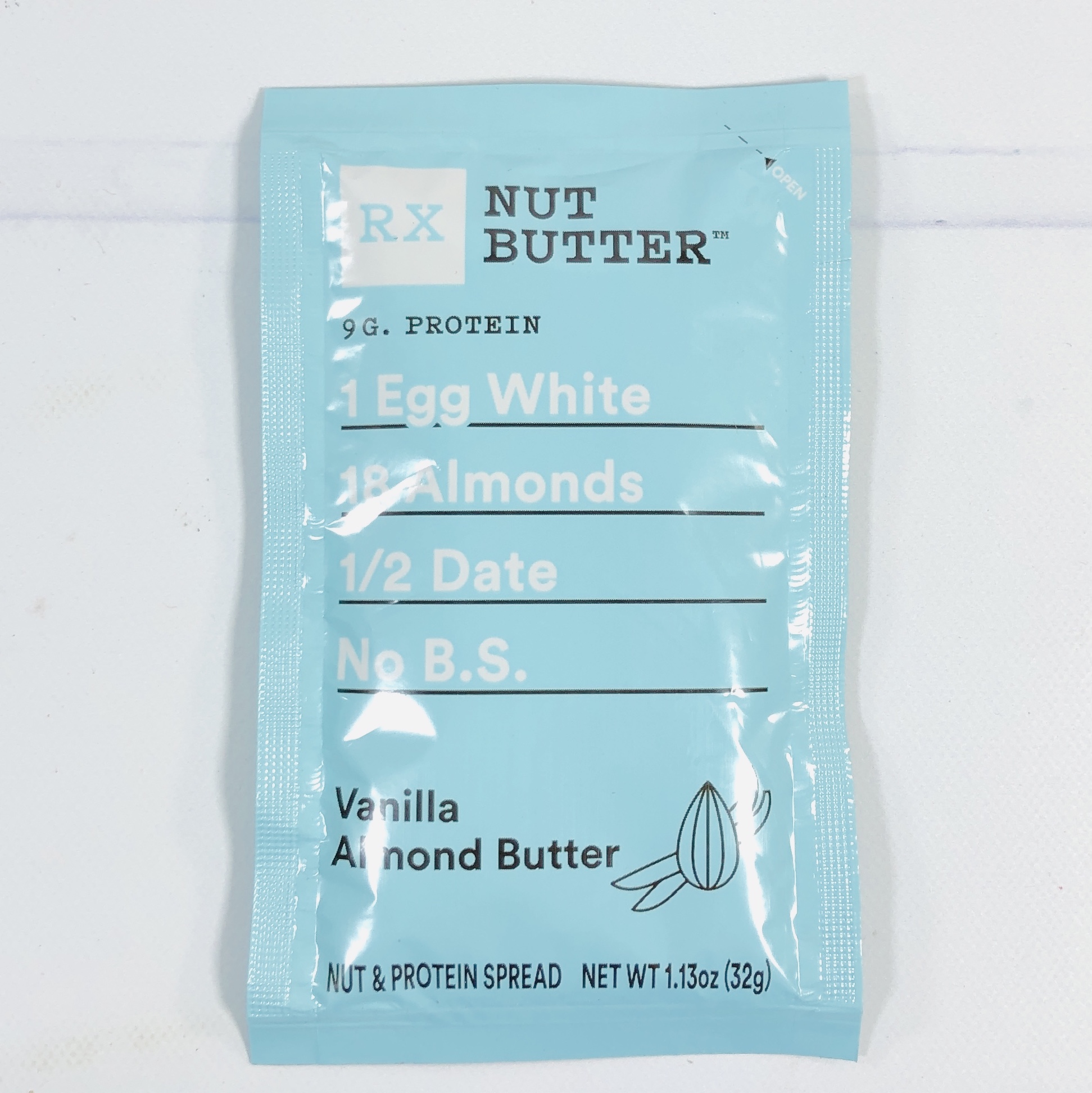 RX Nut Butter Vanilla Almond Butter ($2.53) Just a reminder, knead this packet well before opening or some of it will remain along the edges of the pack. This is a nut butter with a few extra ingredients, like egg whites, dates, and coconut oil. They suggest putting it on toast, serving with fruit or celery sticks, but I just ate it out of the pack. It reminded me of cookie batter, super decadent.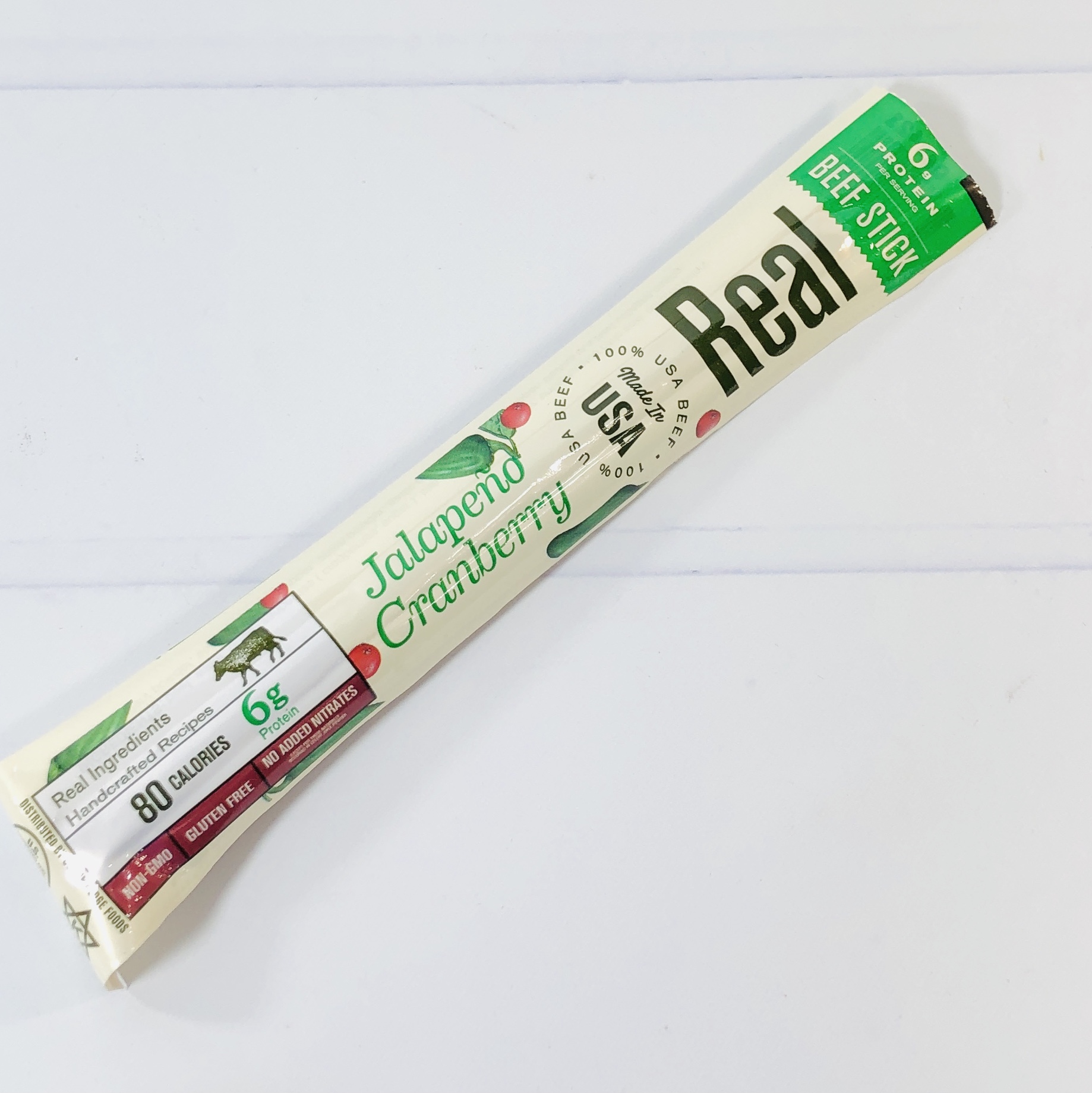 Real Snacks Jalapeño Cranberry Beef Stick ($1.12) I'm not normally a meat stick person but no one was here to try it so I gave it a go. The outside has a beef collagen casing which was at times hard to chew, but the surprising thing was that the inside was soft, like potted meat, as opposed to jerky. I think the jalapeno cranberry flavor was good, there were some spicy pockets of flavor but overall it was pretty tasty and not too sweet.
NOCCO BCAA Caribbean Carbonated Drink ($2.50) is an energy drink that is sweetened with sucralose and contains BCAA, or branched-chained amino acids. They are supposed to increase muscle growth, reduce muscle soreness, and do other muscly things. If you are a weight lifter who needs that supplementation then this might be a benefit, but it comes with 180mg of caffeine, which may be too high for those who are sensitive and this drink isn't meant for those under 18, or women who are pregnant or nursing. The flavor was like pineapple candy and the drink is fizzy.
RX A.M. Maple Oats ($2.69) I eat oatmeal all year round so it's nice to have a simple one to take on the go, since you just have to add hot water, stir, and let sit for 2 minutes.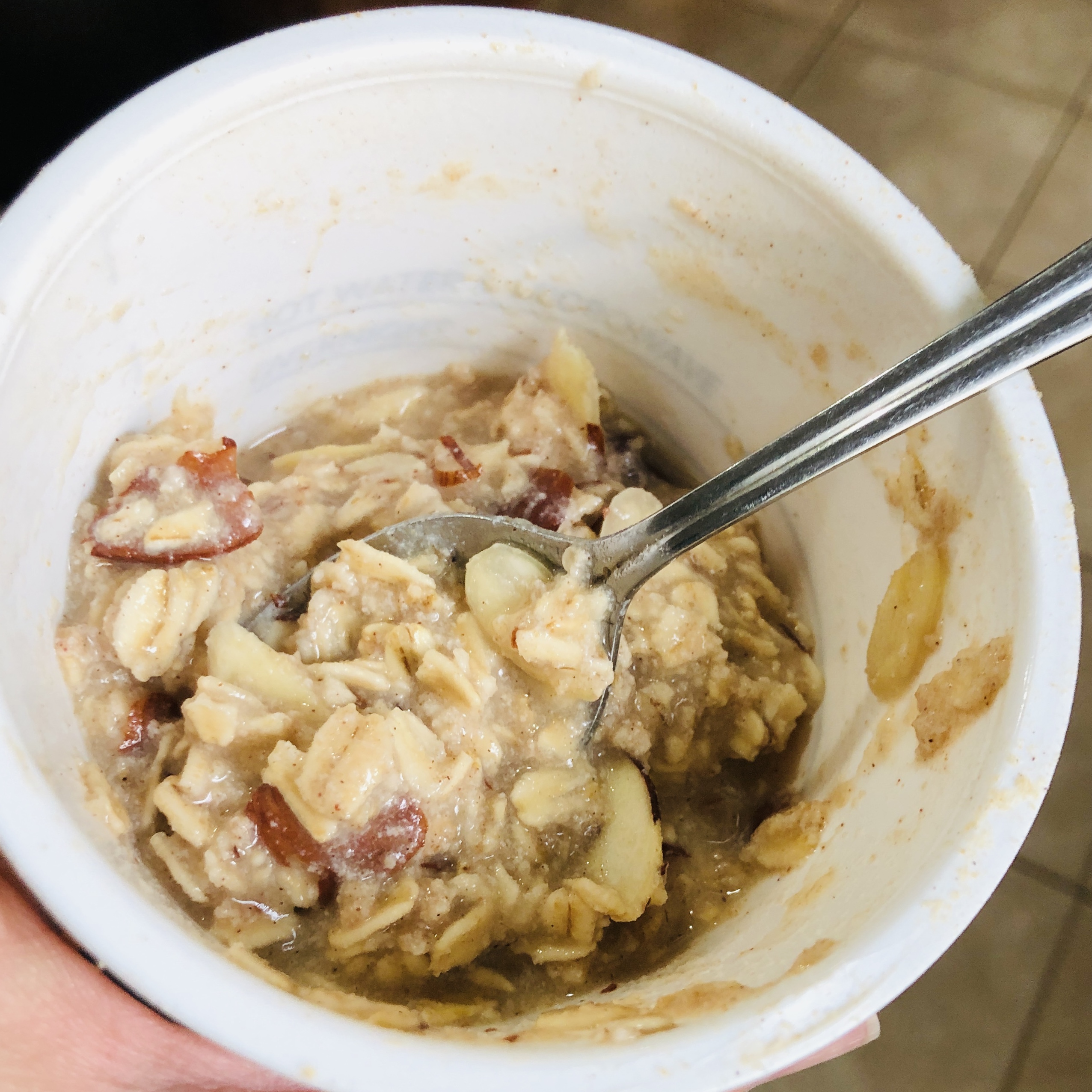 I usually make oatmeal with milk so I added a splash before eating but the flavor was good and perfect for the season. I especially liked the almonds and this kept me full until lunchtime.
Ultima Replenisher Cherry Pomegranate ($20.99) is a drink mix that you stir into water and voila, you have an electrolyte replacement. While the soda shown earlier wasn't for kids, this one can be given to youth because it is caffeine-free and is sweetened with stevia instead of sugar. It has 6% of the DV for potassium, plus vitamin C, magnesium, and zinc. I like the fruity flavor and although I'm not big on stevia, I liked this, both for the minerals and the flavor. Plus, there's enough to make 30 servings in here!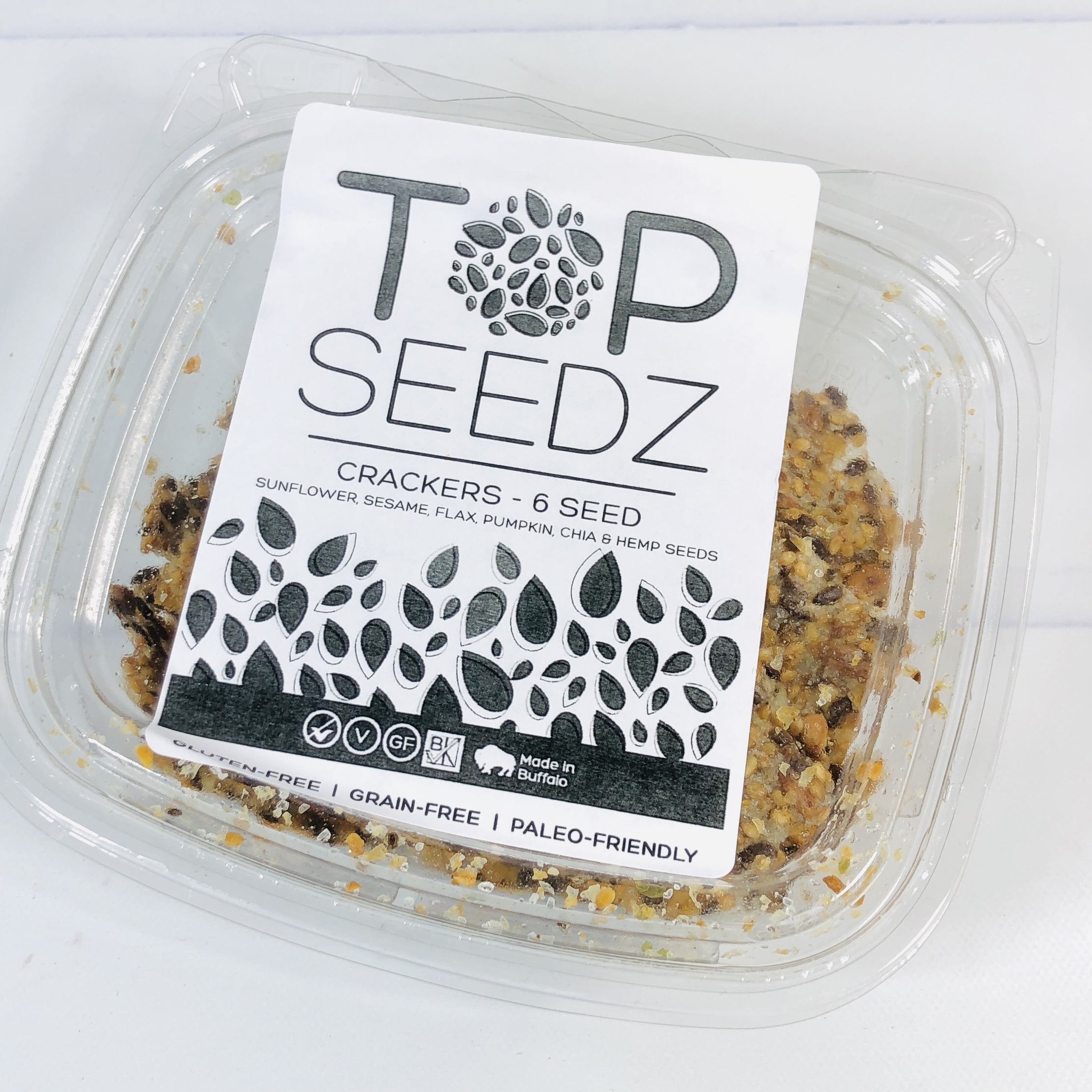 Top Seedz 6 Seed Crackers ($7.99) Top Seedz are so amazing, and this one is made with six seeds, plus olive oil, arrowroot, and sea salt. The seedz are pumpkin, flax, chia, hemp, sunflower, and sesame and it tastes like eating roasted pumpkin and sunflower seeds. Super tasty.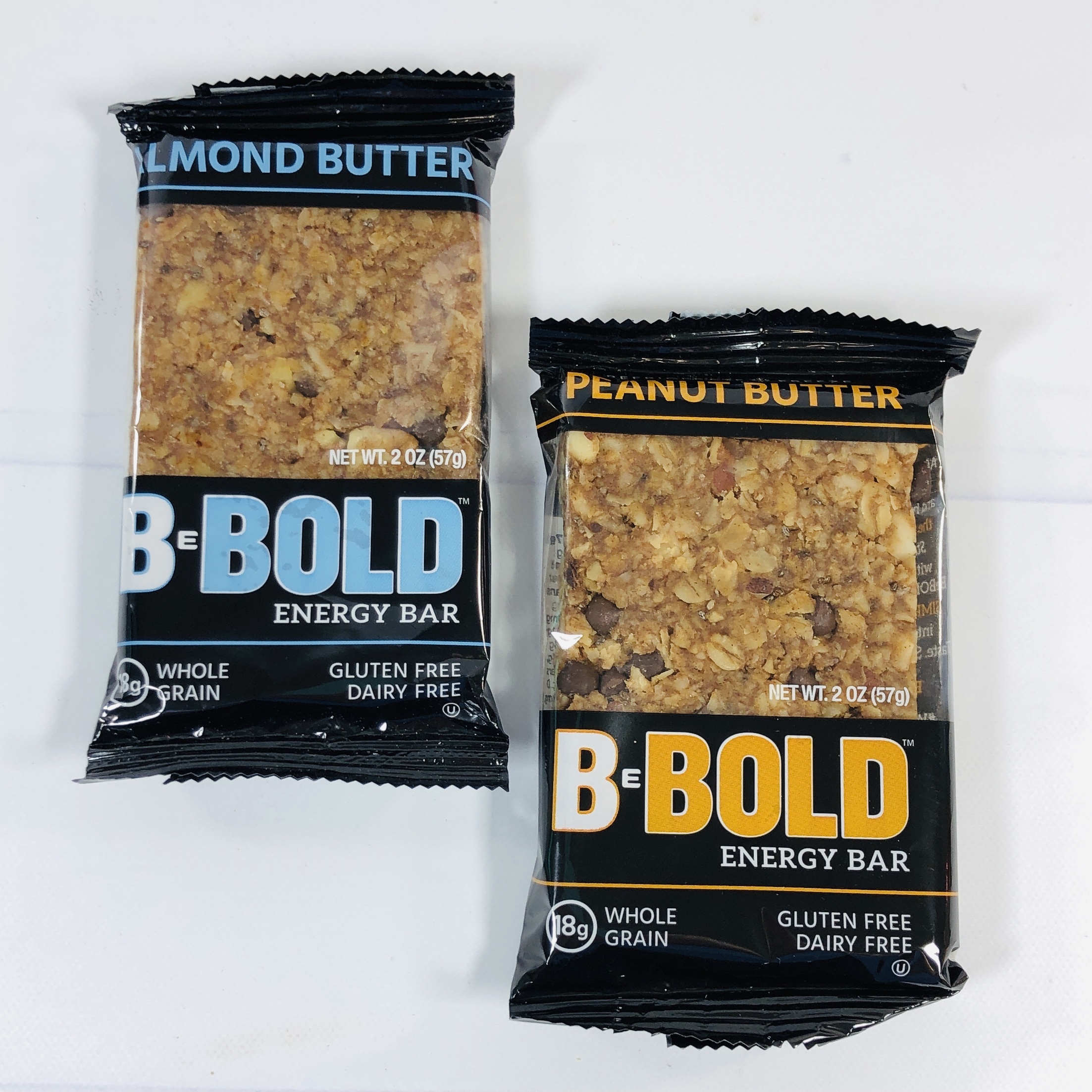 BeBOLD Bars Almond Butter and Peanut Butter ($7) Oh my gosh, this is soooo goooood! I tried the Peanut Butter version for breakfast and it reminded me of those no bake chocolate oatmeal cookies. It's soft and there was some crunch from the nuts but nothing tooth shattering. The flavor was very sweet and the amount of chocolate was perfect. Made with oats, honey, nuts, chia seeds, and either almond or peanut butter.
My November FitSnack box was fully of interesting and tasty snacks! I discovered a breakfast treat, some amazing bars that taste like cookies, and some drinks that doubled as supplements. The popcorn is my new favorite and those crackers are long gone. I enjoyed the variety and flavors, it was all good!
What do you think of this month's box?