Factor_ (formerly Factor 75) has launched their seasonal menu items for Winter!
DEAL: Get $25 off your first week when you use the coupon code FACTOR2020. Want longer subscriptions? Get $50 off your first TWO weeks with coupon code FACTOR50 OR get $90 off your first THREE weeks with coupon code FIRSTFACTOR90.
See our Factor_ review to find out more about this totally healthy and DELICIOUS prepared meal subscription service!
Here's what you can get this Winter: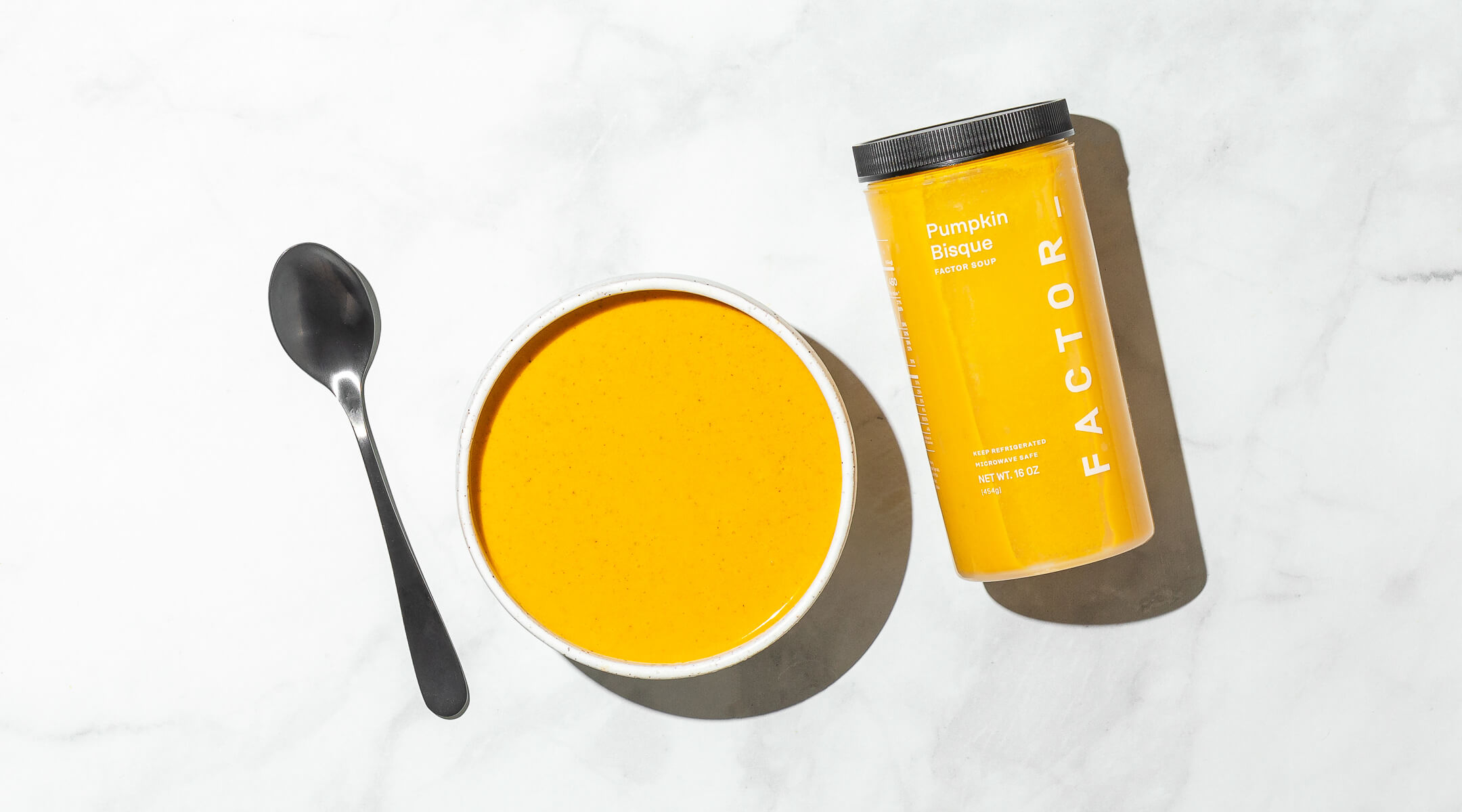 Pumpkin Bisque Soup
Our Pumpkin Bisque Soup is the perfect choice for a chilly autumn day. We start with fresh pumpkin that is blended with heavy cream, whole milk and unsalted butter for a velvety-smooth texture. Then, we add onions, apple cider vinegar and maple syrup for full-bodied flavor and a touch of sweetness. Lastly, we mix in warm spices of sage, cinnamon, nutmeg, ginger and allspice. Nutritionally, this soup is an excellent source of vitamin A and calcium!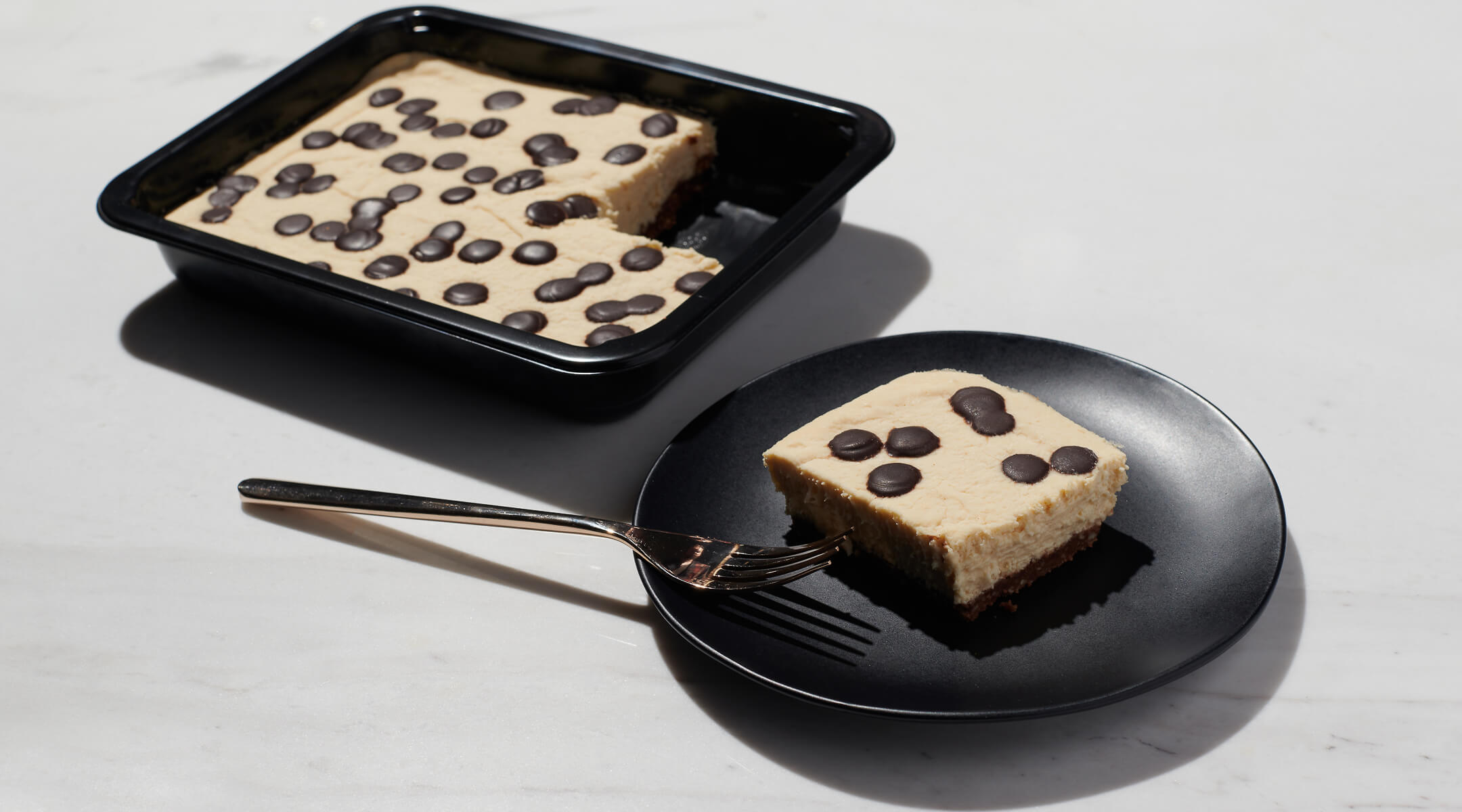 Keto Cheesecake
Peppermint Dark Chocolate Festive and full of flavor, our Peppermint Dark Chocolate Cheesecake is sure to satisfy your sweet holiday cravings without the added sugar! We start by making our creamy filling with peppermint oil, cream cheese, sour cream, cage-free eggs and monk fruit sweetener with erythritol. Then, our buttery crust is made with cocoa powder, almond flour and unsalted butter. Lastly, we top the cheesecake with cocoa liquor drops. With only 4 grams of net carbs, this is the ultimate keto-friendly dessert!
Keto Truffles
Peppermint Snowball Our Peppermint Snowball Truffles are bursting with holiday flavors and perfect as a low-carb, keto-friendly treat! To start, ultra-rich, single origin cocoa butter is blended with cream cheese, sweetened with monk fruit and erythritol and flavored with vanilla. Then, we add peppermint oil, raw cacao nibs and a pinch of salt. For the finishing touch, the truffles are rolled in unsweetened shredded coconut. With only 2 grams of net carbs, they're sure to be your go-to keto-friendly dessert!
This subscription focuses on nutrition, and has options available that fit with paleo, keto, and gluten-free diets!
Here's how it works:
Every meal arrives prepared to heat and eat in minutes! Just pop them in the microwave or oven for 5 minutes or less, and presto – your food is served!
Here are the plans:
4 meals/week: $60
8 meals/week: $99
12 meals/week: $138
Our in-house dietitians work with our chefs to create food that is flavorful and easy without sacrificing nutrition. And every Factor subscriber gets a complimentary 20-minute nutrition consultation to help achieve real results.
And here's a look at the current menu:
They also offer premium selections!
What do you think about Factor_?