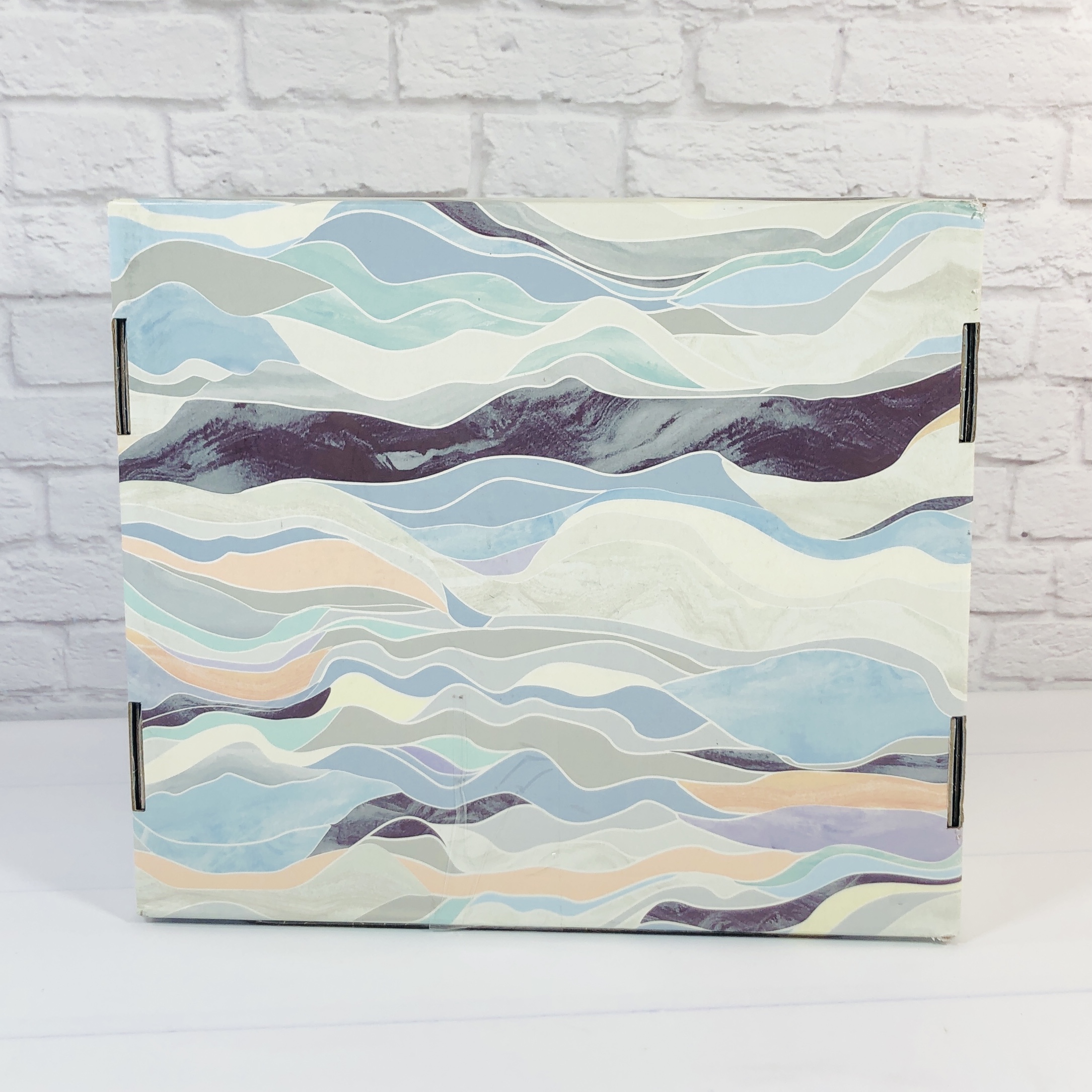 Erin Condren's Seasonal Surprise Box is a quarterly planner accessories and stationery box featuring early access items, popular accessories, and exclusive surprises from Erin Condren. This box isn't available by subscription; you must purchase each box individually. This box usually sells out quickly but click here and tap that blue bell to get notified when the next box becomes available! The box is $40 and includes free shipping to the US.
Our Seasonal Surprise Box is a hand-picked assortment of sneak peeks, exclusives, and best-selling items in a beautiful, reversible, giftable box. This is a special edition, can't-miss collection bursting with wonderful winter surprises!
DEAL: FYI – if you use this referral link to register for the site, you'll get a $10 coupon code emailed to you. It may not work on the box purchase. You can use it on pretty much anything on the site.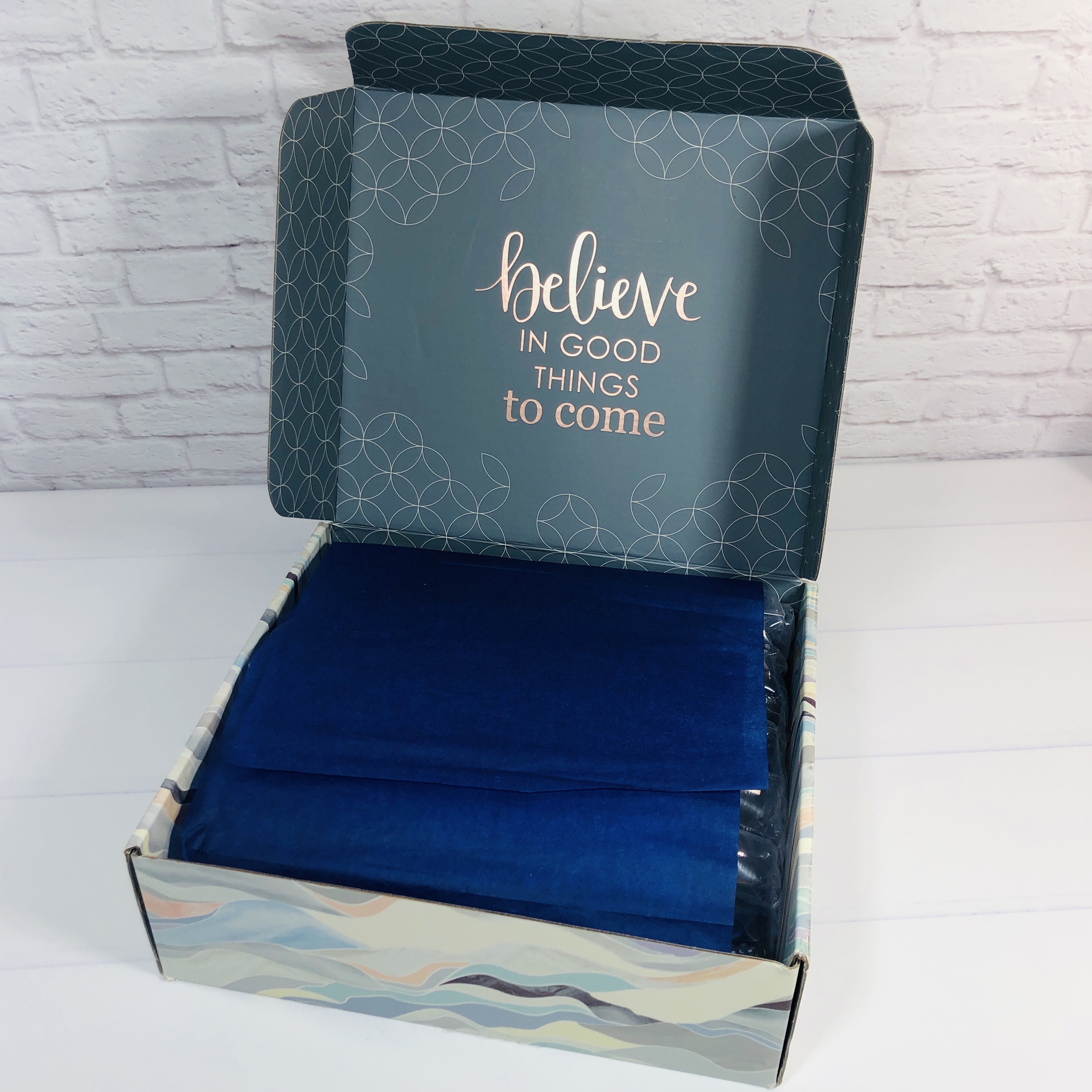 The inside of the box has an inspirational saying printed in silver metallic. You can turn the box inside out and have the saying on the outside if you would like to use it for storage (see last photo)! The items were wrapped in tissue paper and bubble wrap and arrived in perfect condition.
First peek!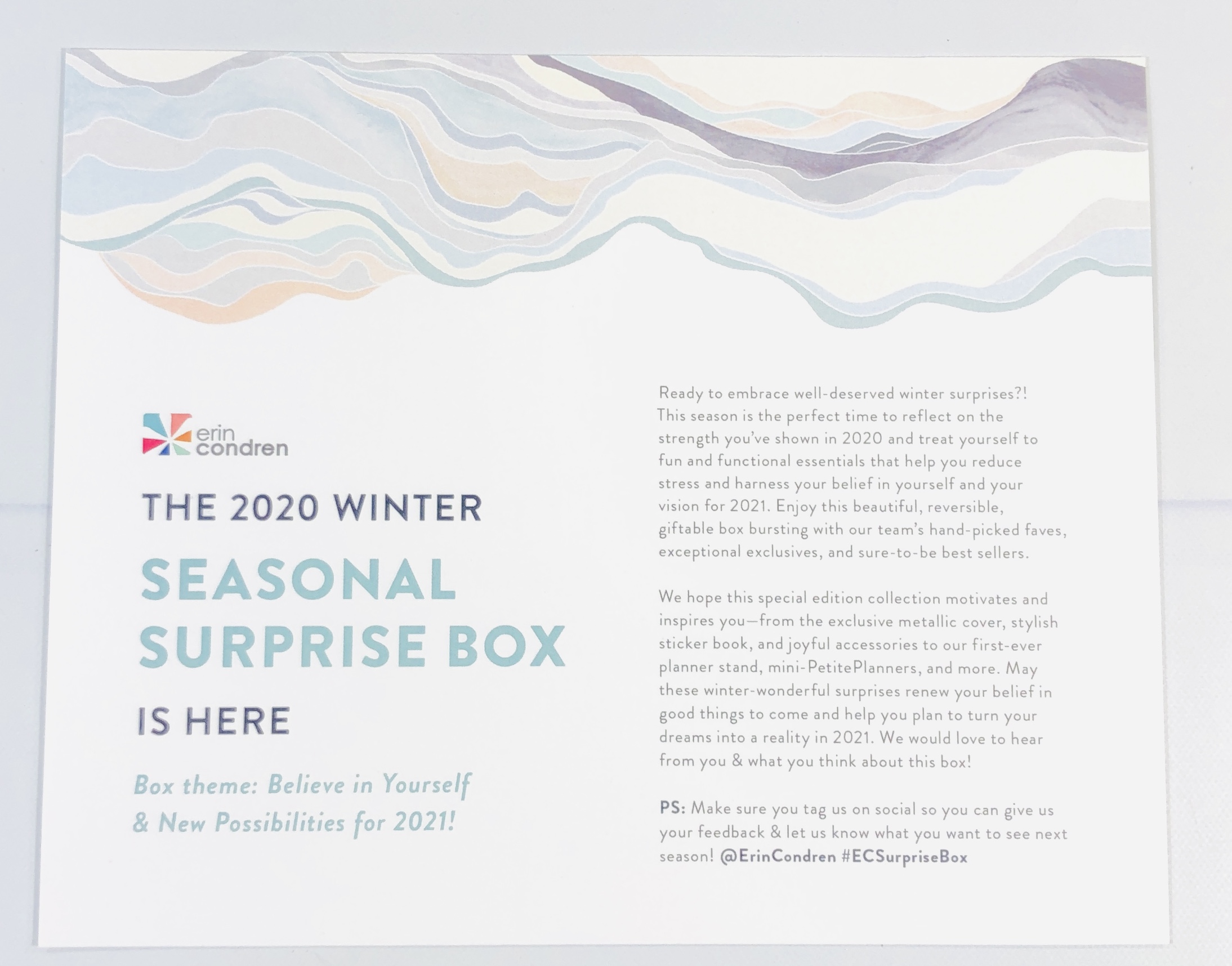 The theme for the Winter 2020 Box is Believe in Yourself & New Possibilities for 2021!
The information card gives a picture list of all the items included. Some of the items may be available at Erin Condren retail locations, some may be coming soon, and others are exclusive to the box.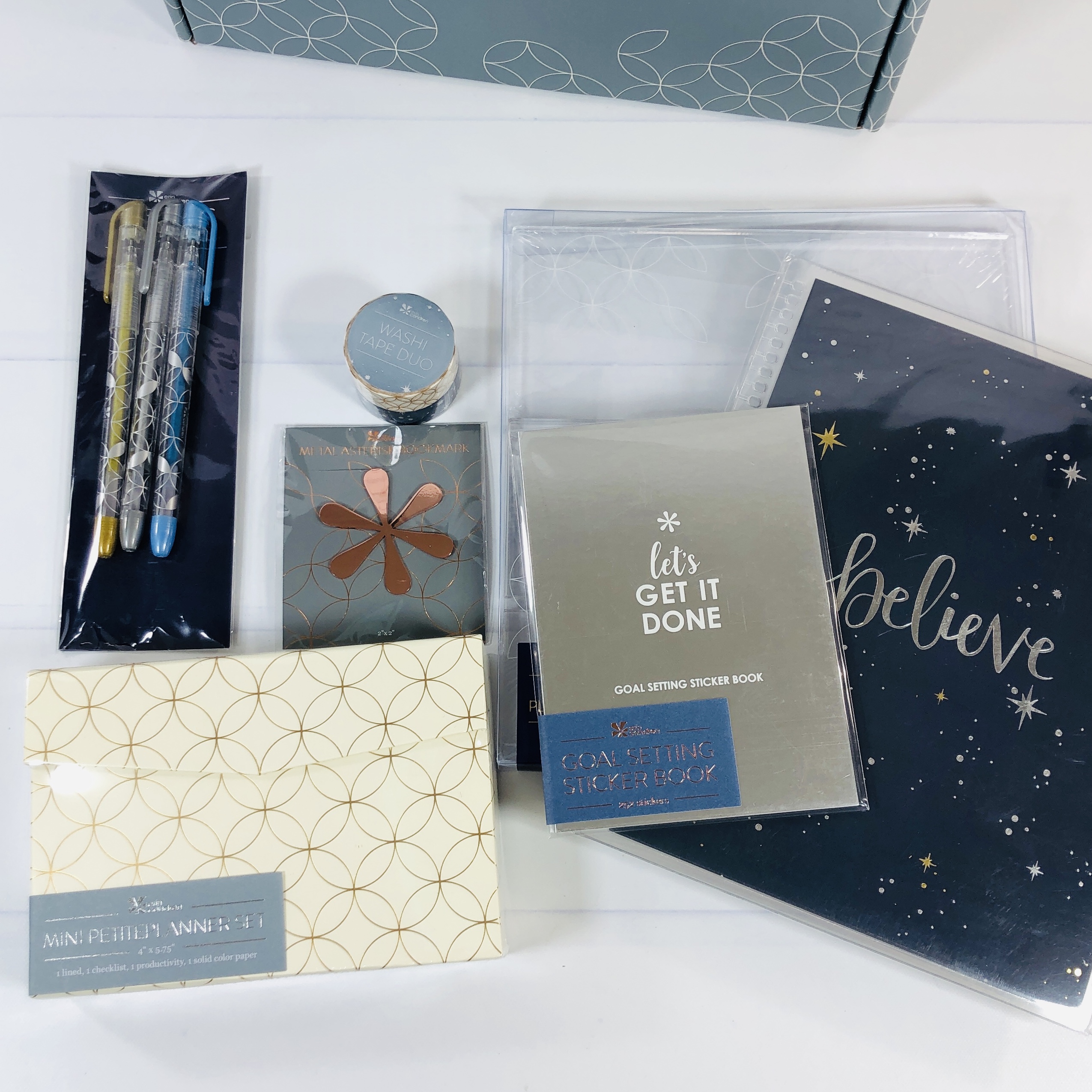 Everything in my box!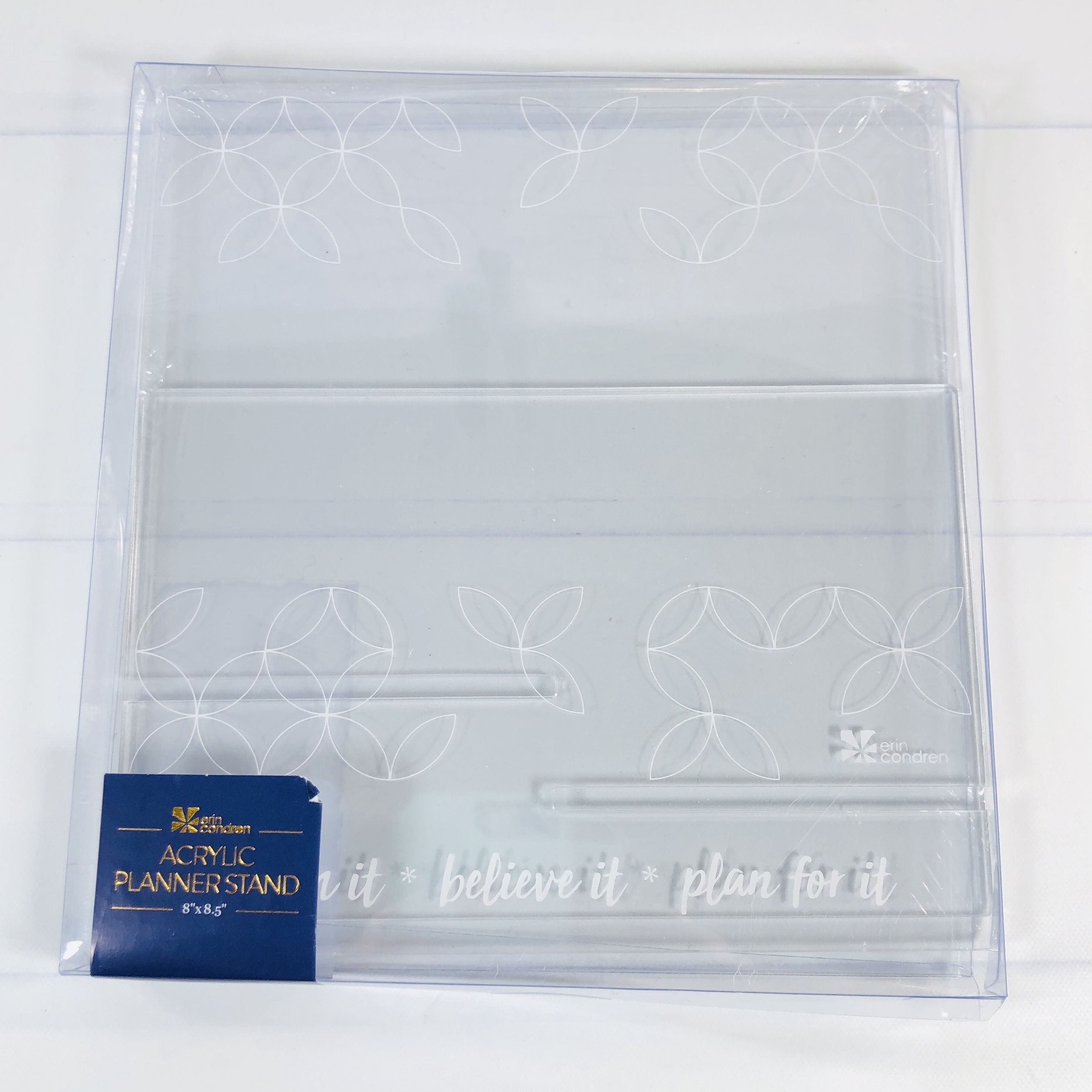 Acrylic Planner Stand ($24) is an exclusive item for this box. I linked to something similar but it isn't as big as this new stand.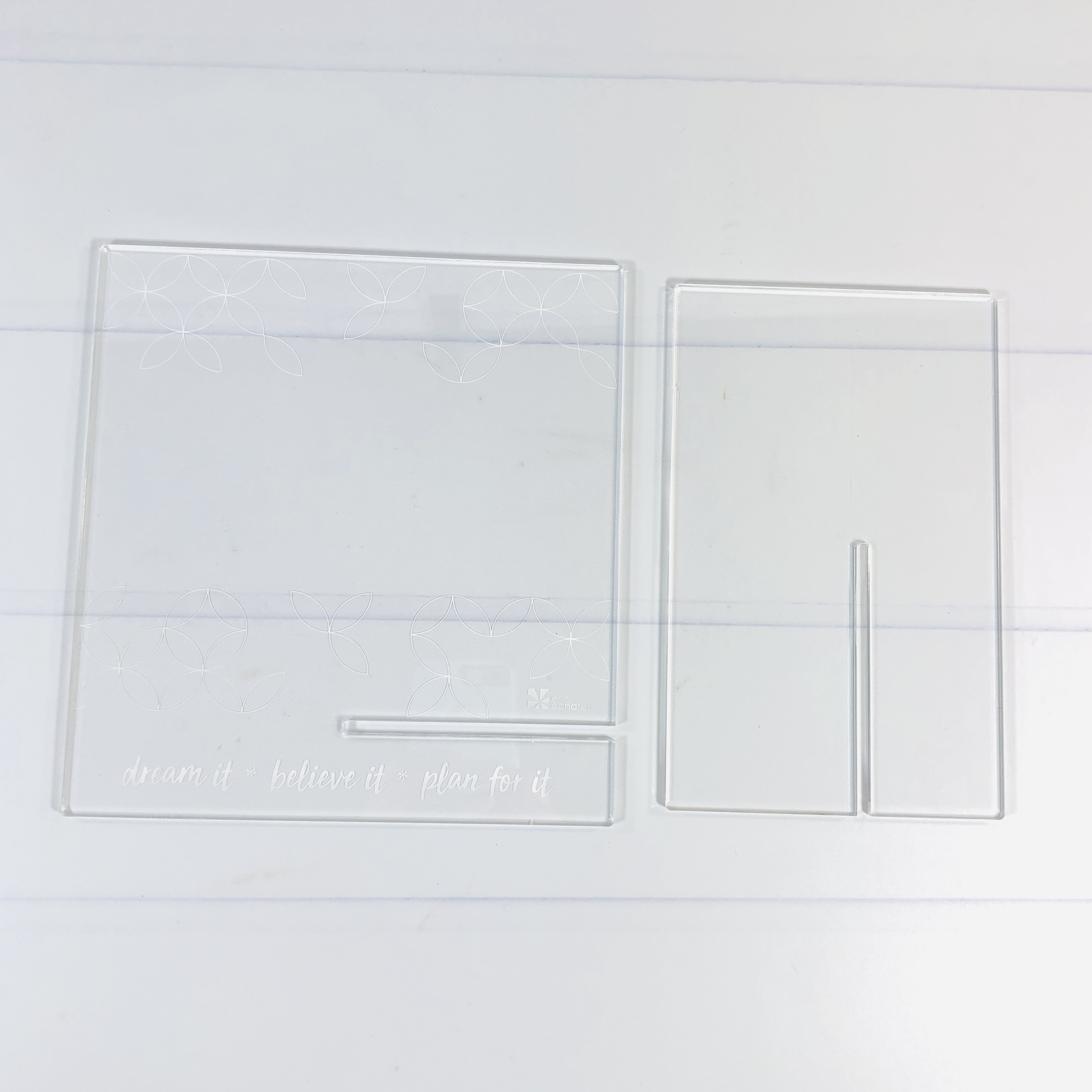 It's two pieces of acrylic and you just slide the smaller piece onto the larger one and voila, a stand!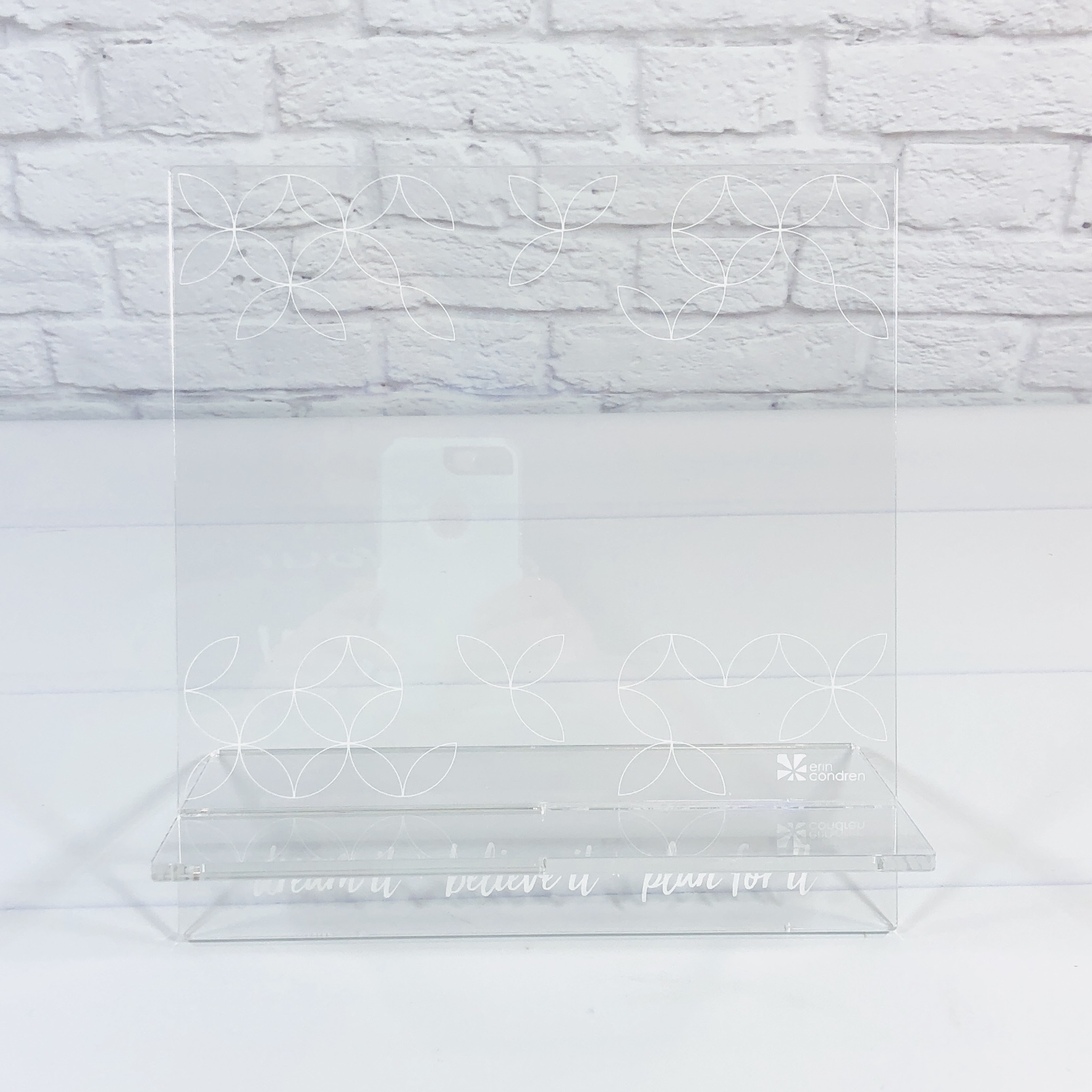 It has the Erin Condren Mid Century Circles design in white and also says "dream it * believe it * plan for it".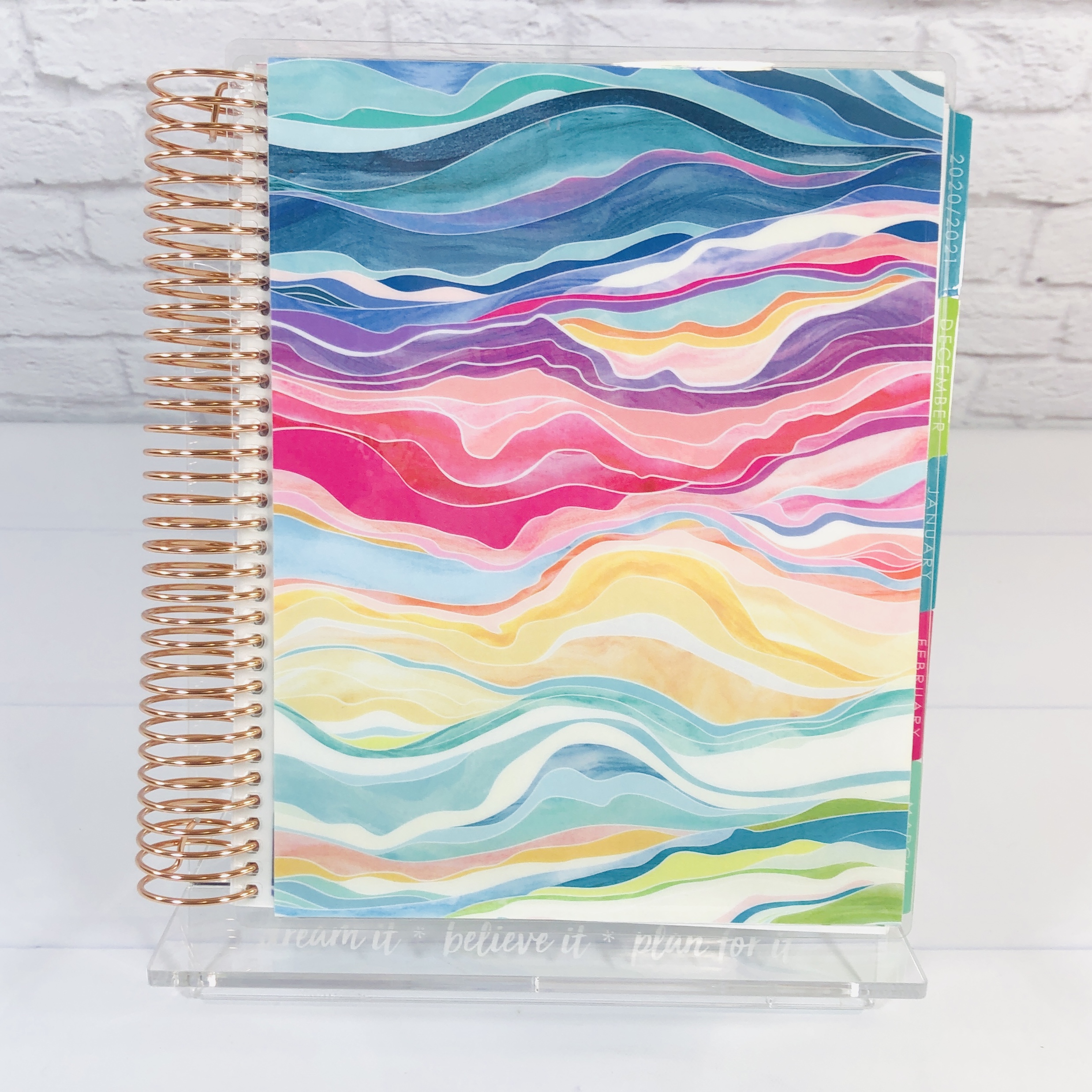 Here's my planner on the stand!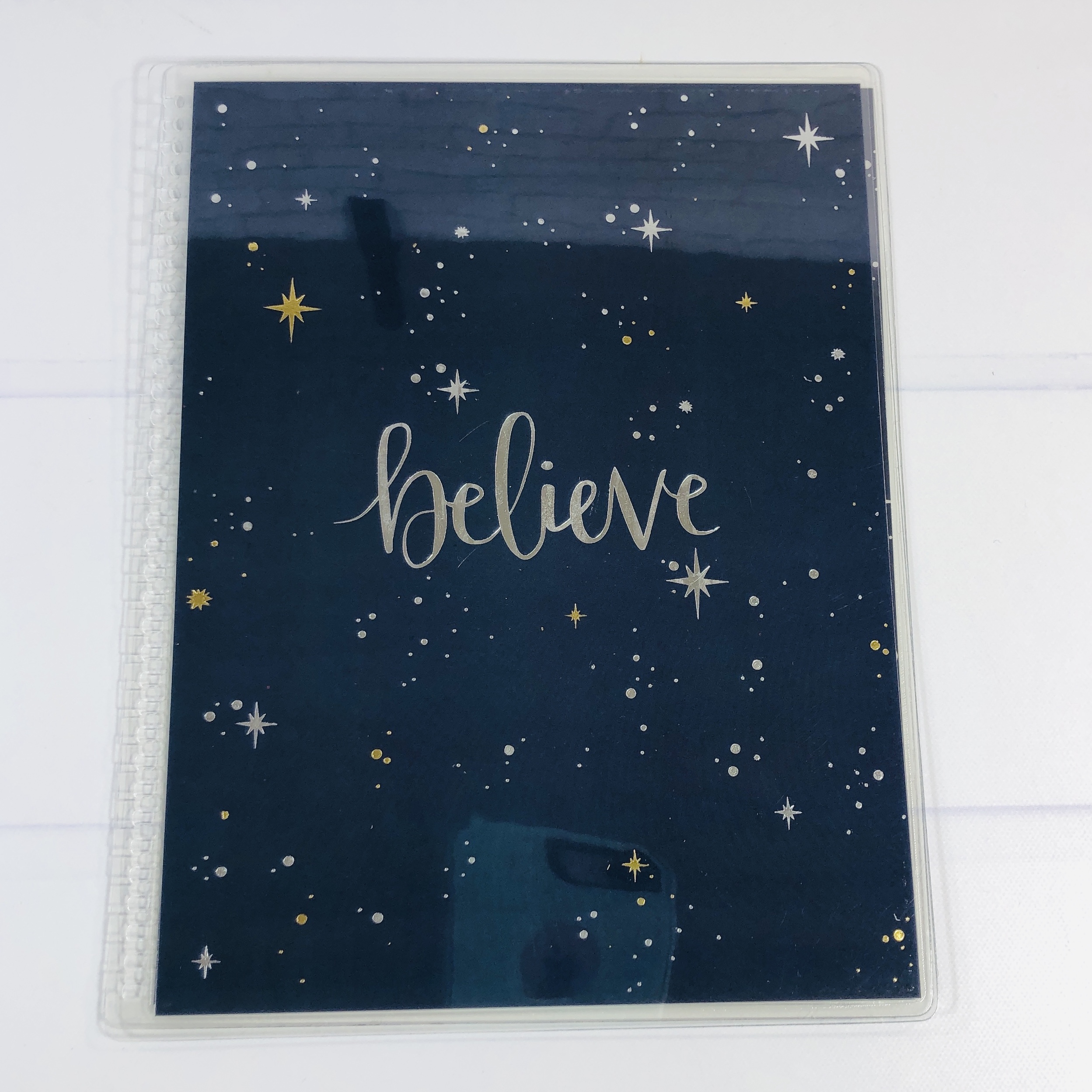 Metallic Interchangeable Cover ($13) is another exclusive item! No matter which cover you choose for your Erin Condren coiled LifePlanner, you can change it out in a matter of seconds! You can find all kinds of covers on the EC website, but this cover isn't available.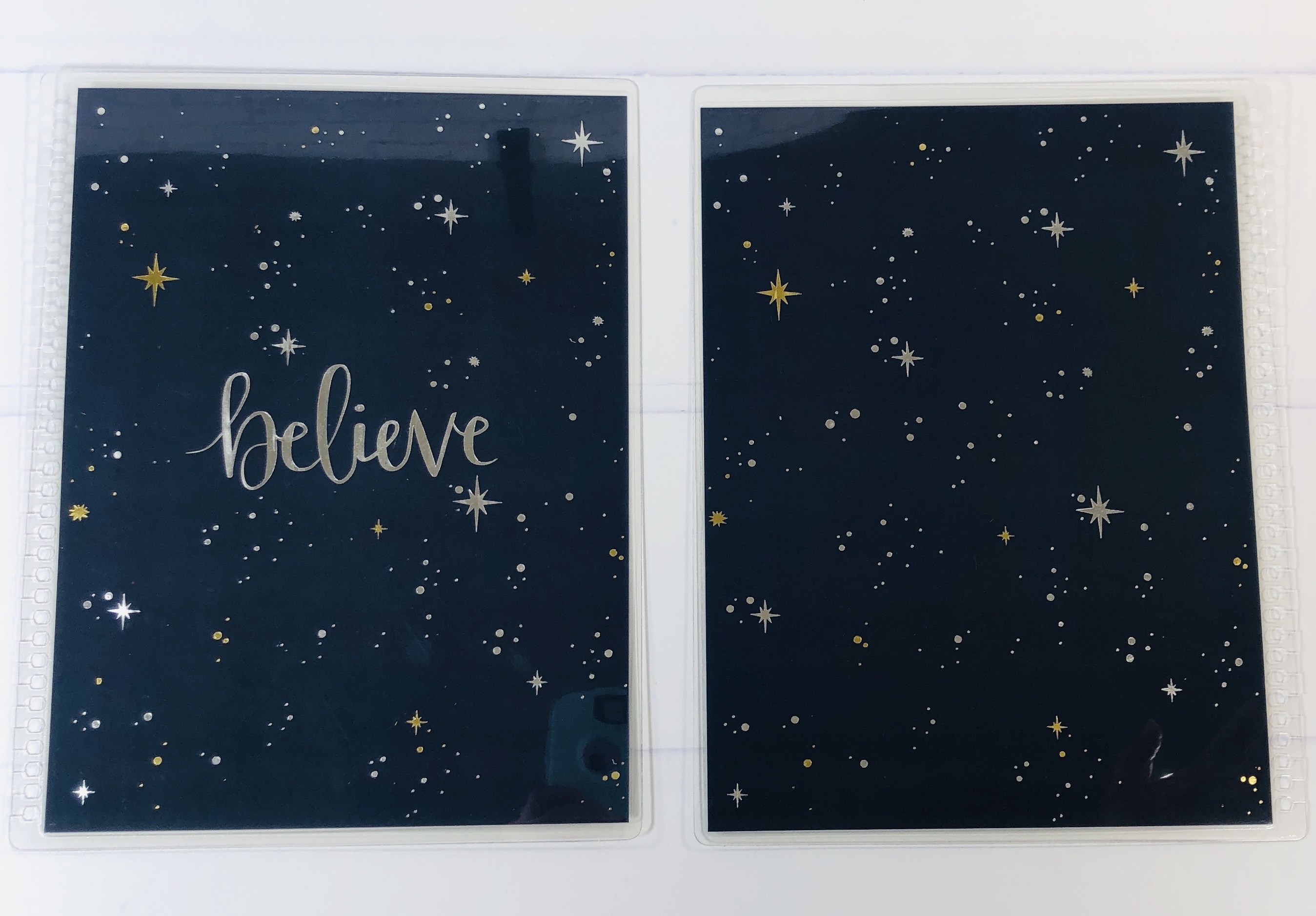 Here are the front and back. It says "believe" in silver metallic and the stars and dots are in silver and gold metallic.
Here are the insides of the covers. You can jot notes and lists in wet erase markers and then wipe them off!
Mini PetitePlanner Set ($24) is a sneak peek so it should be in the Erin Condren shop eventually!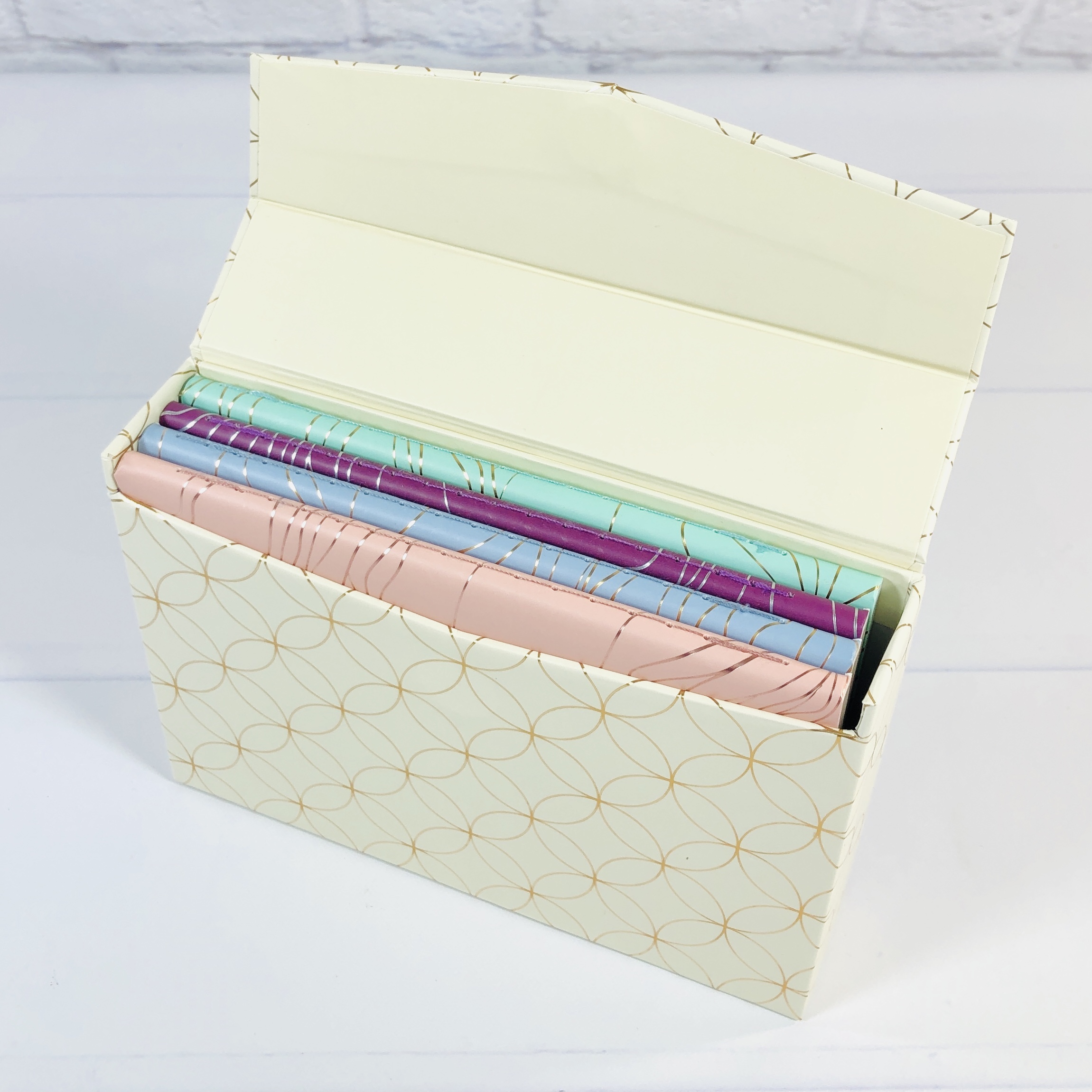 The planners come in a box that has a hidden magnetic closure and is in cream with gold metallic Mid Century Circles.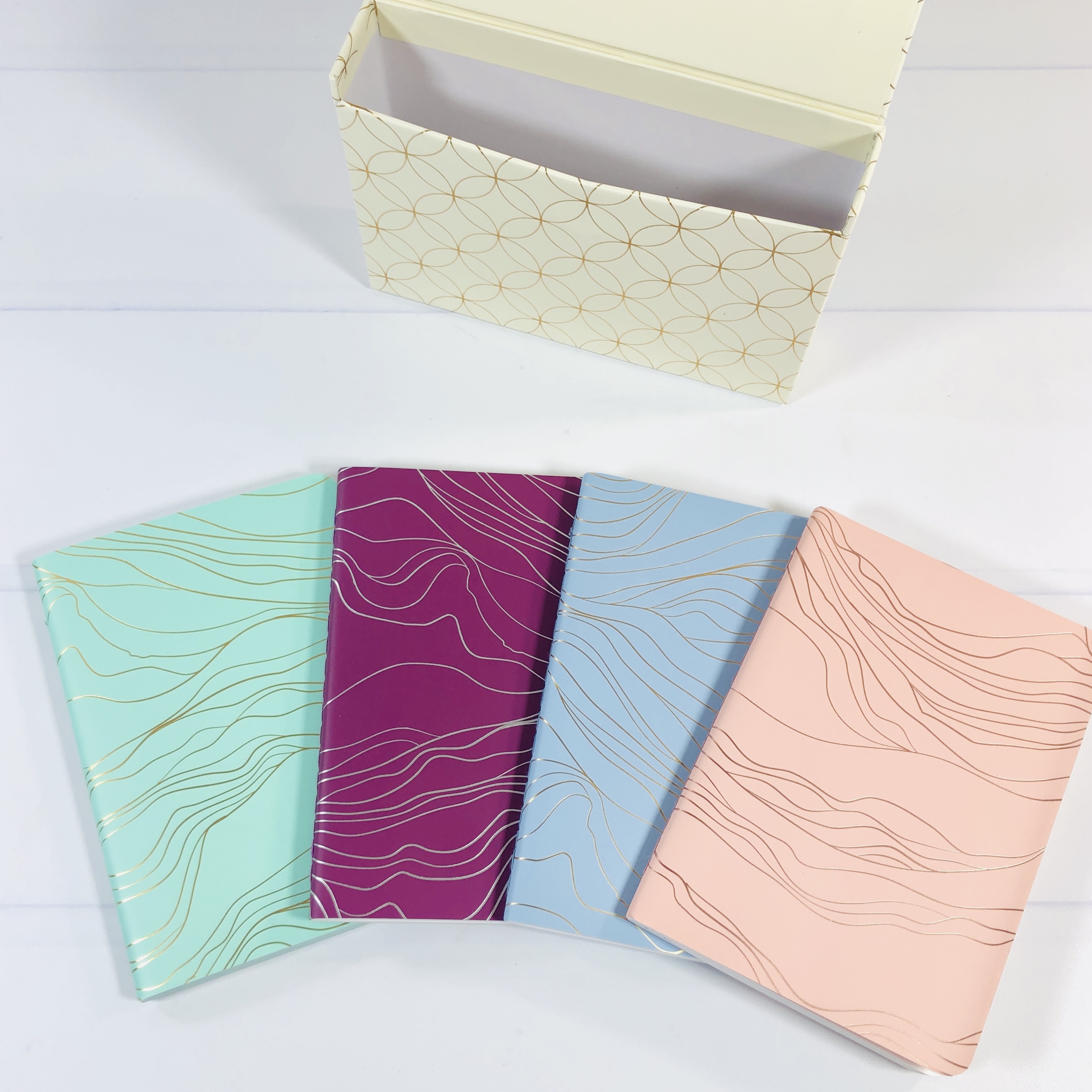 There are 4 mini planners inside. They are 4″ x 5.75″. It looks like the Layers design on the covers and the metallic colors vary.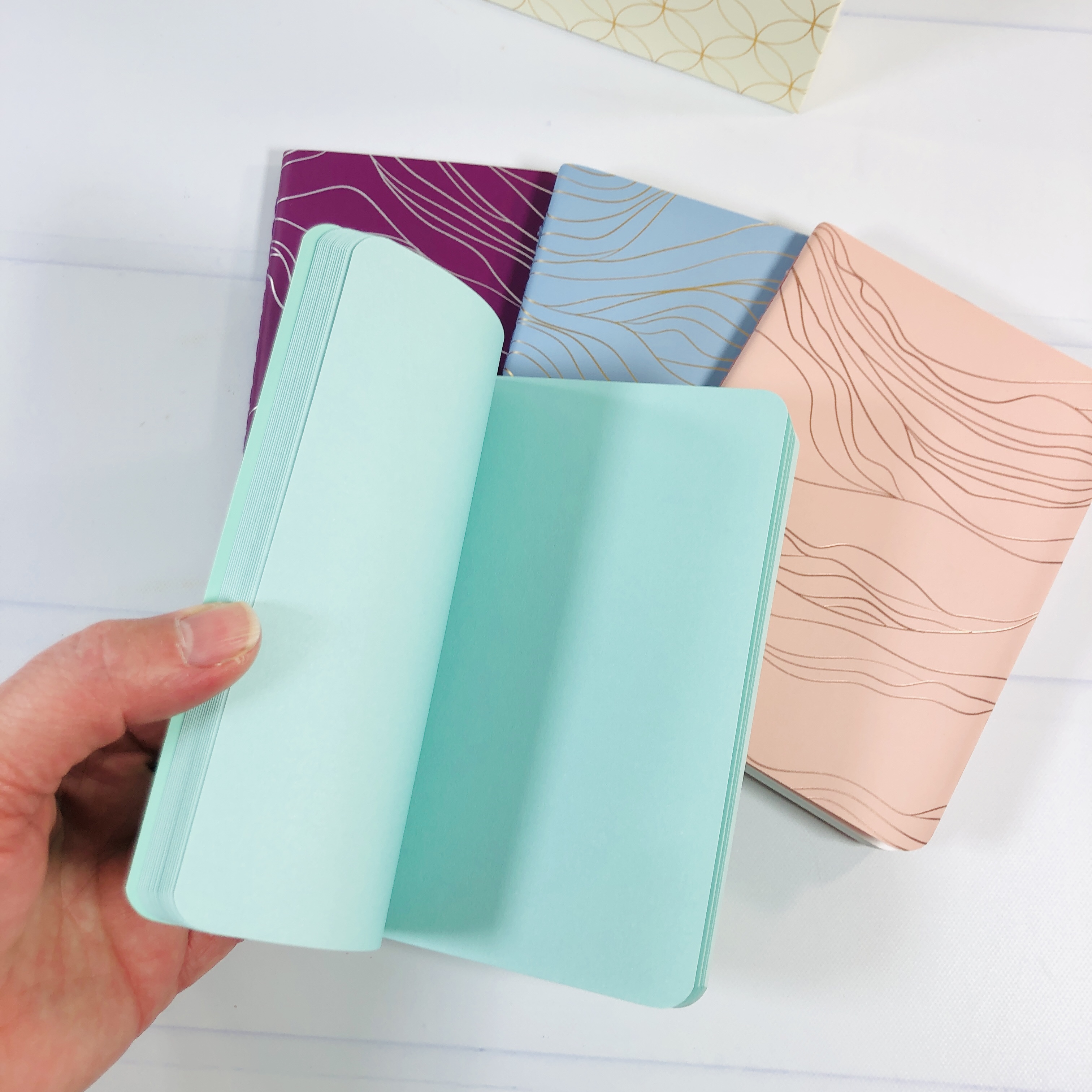 The seafoam planner has unlined pages, but they are colorful!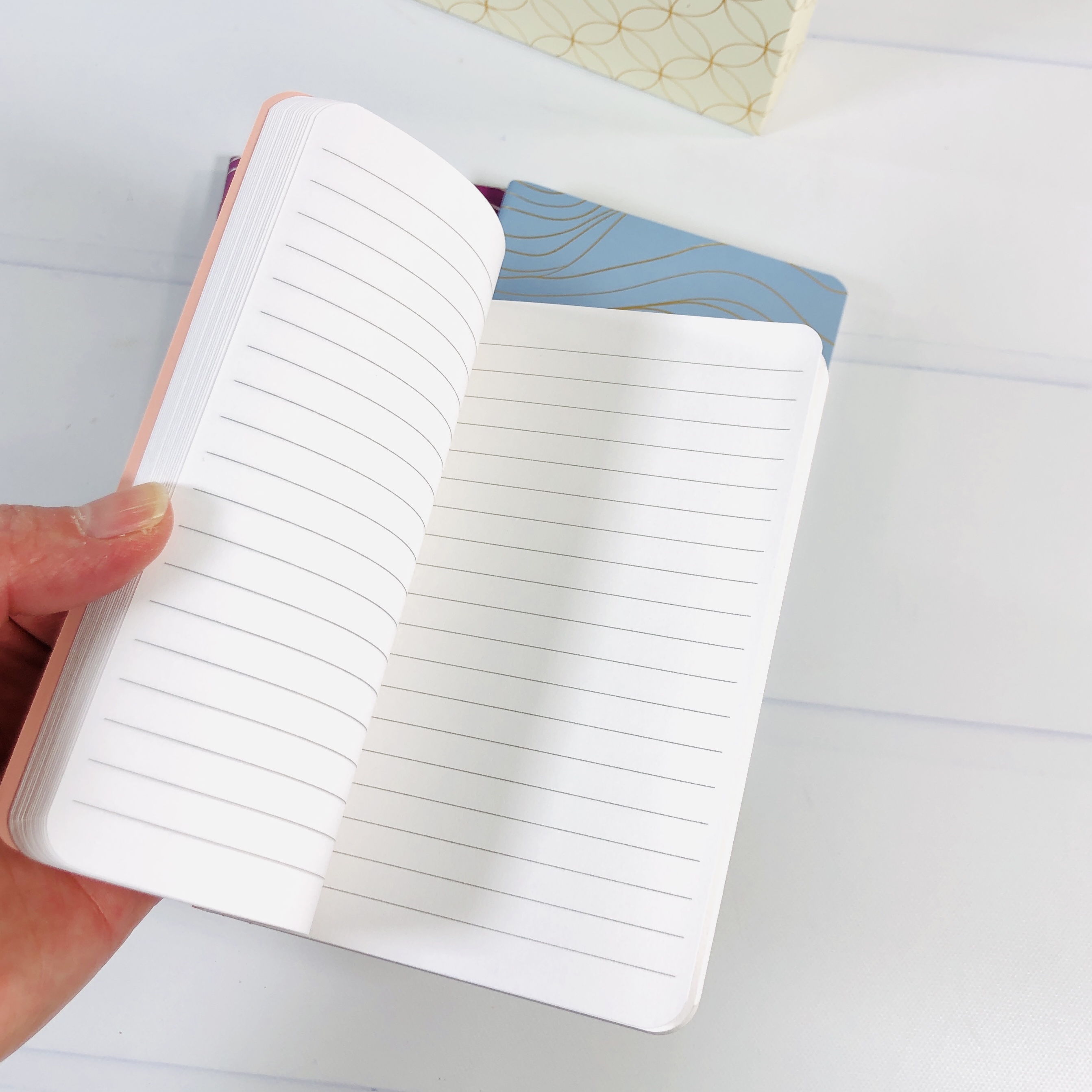 The peachy pink one has lined pages.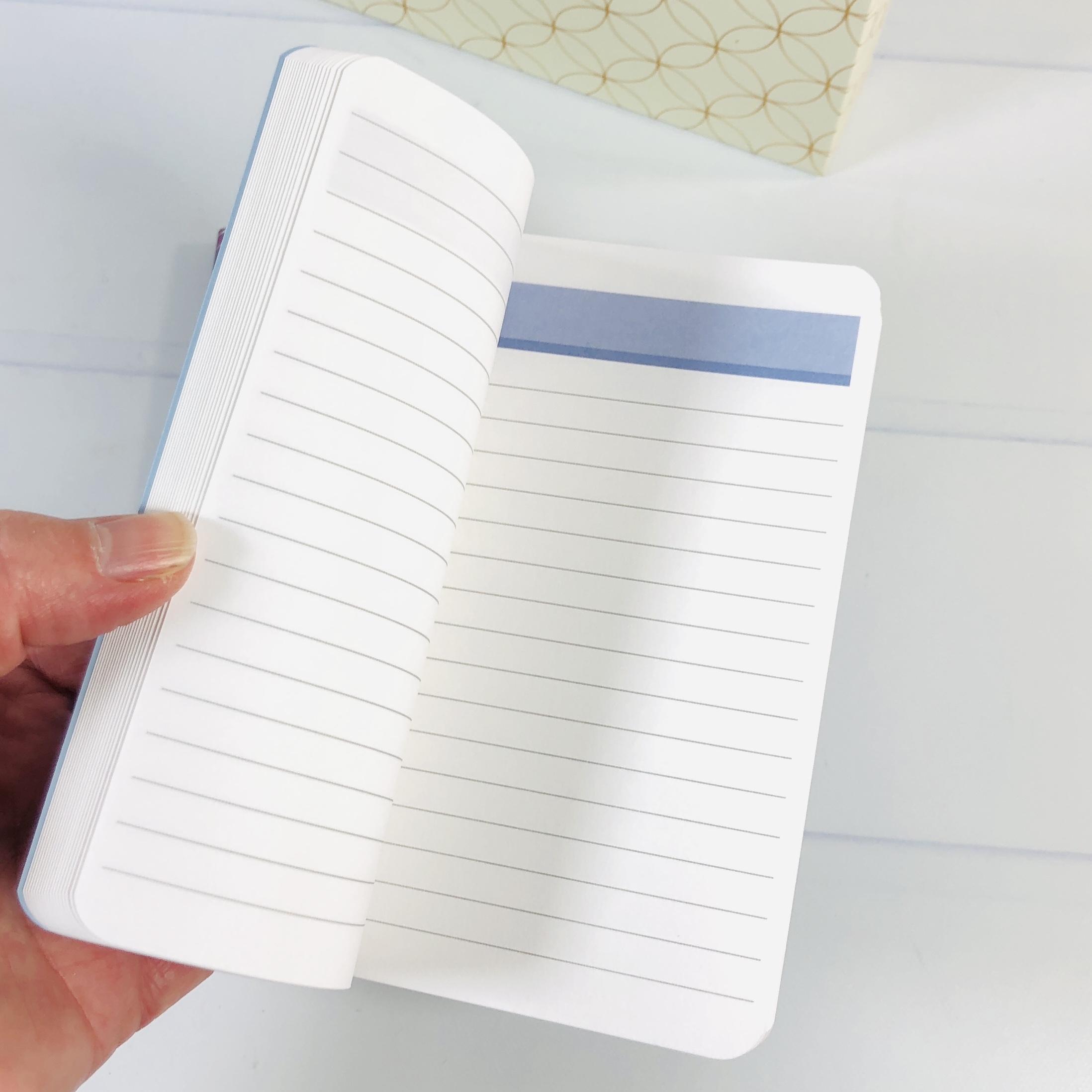 The blue planner has productivity pages.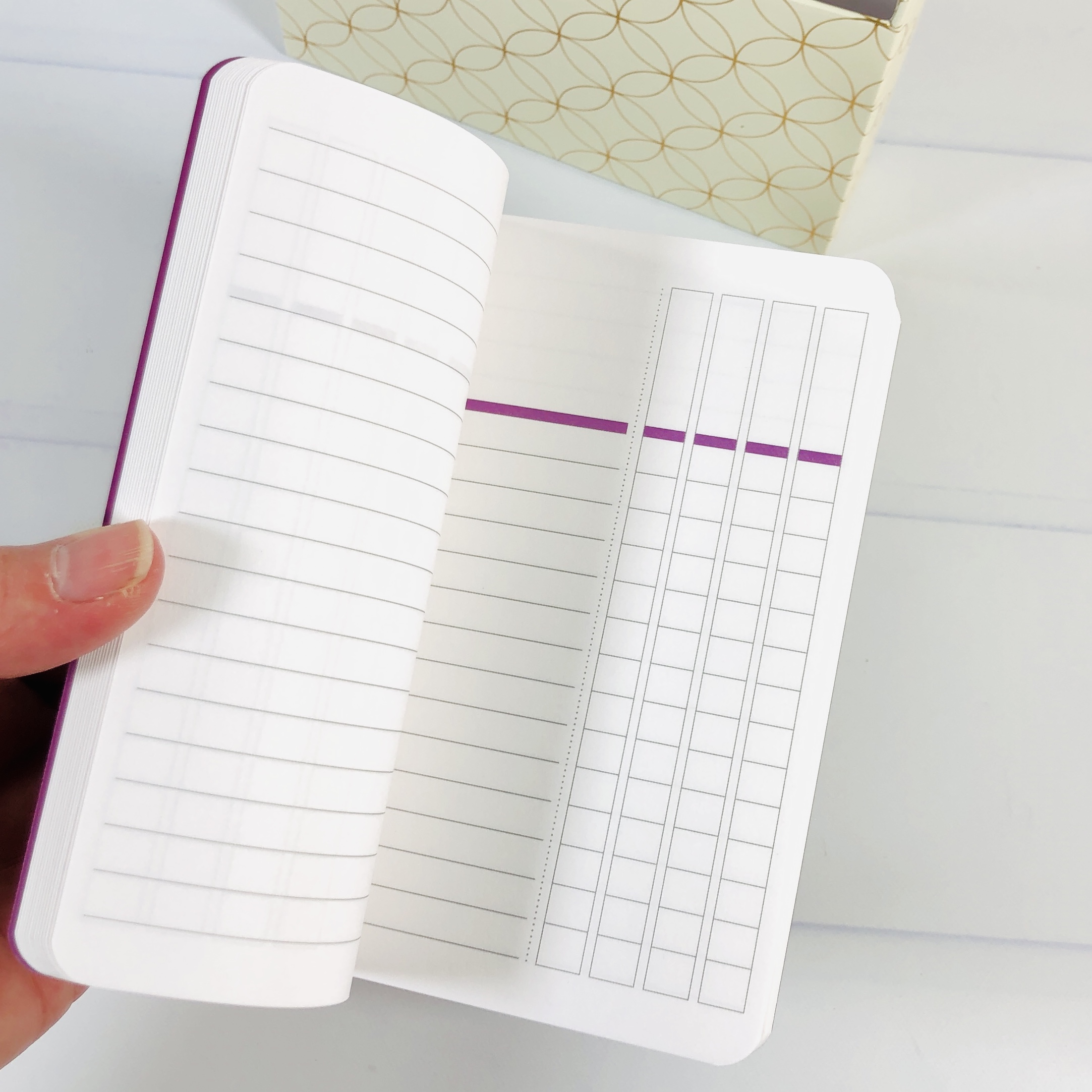 The maroon booklet has checklists.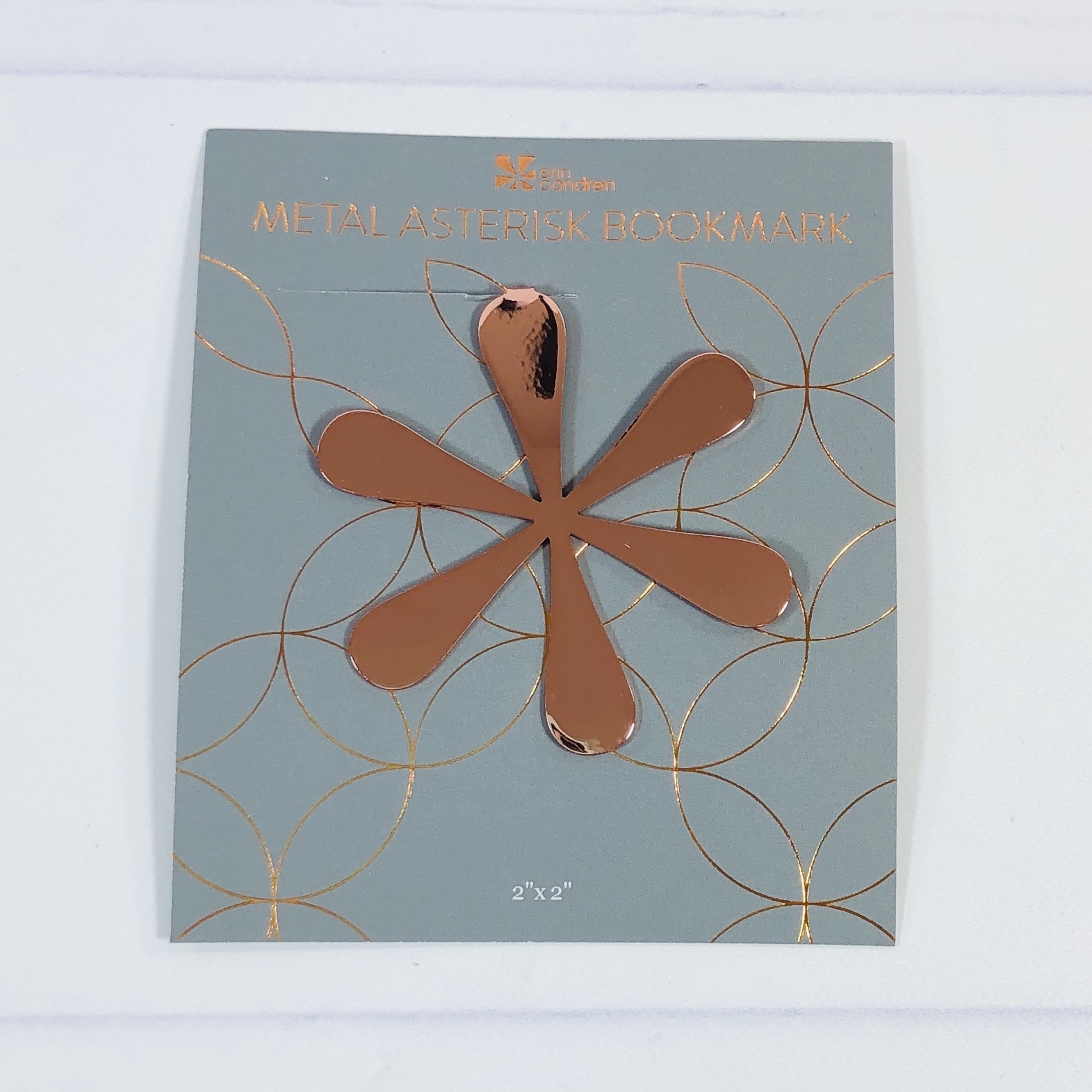 Asterisk Metal Page Marker ($4) is exclusive to this box!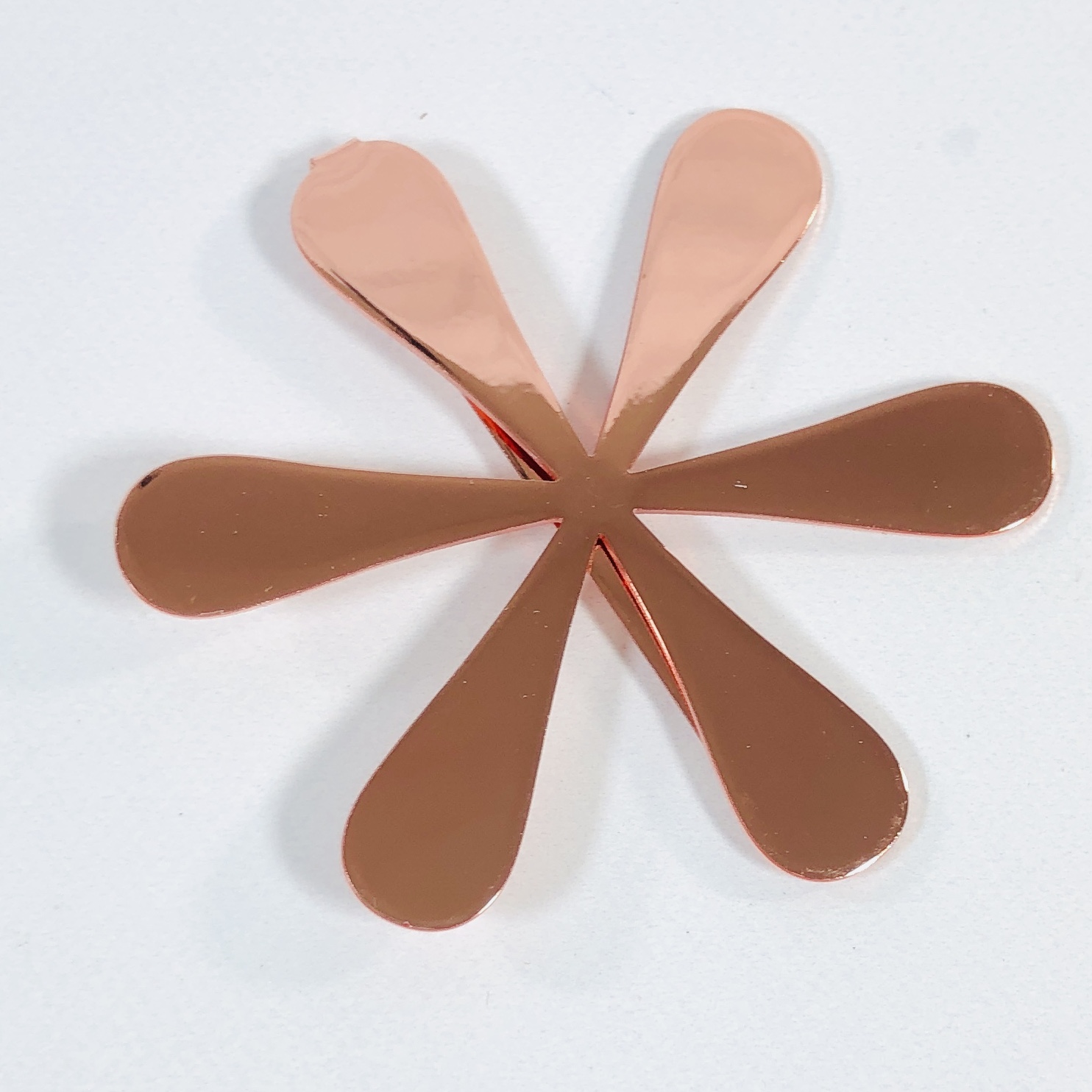 It's 2″ x 2″ and is a shiny rose gold shade. Use it in your planner or as a bookmark.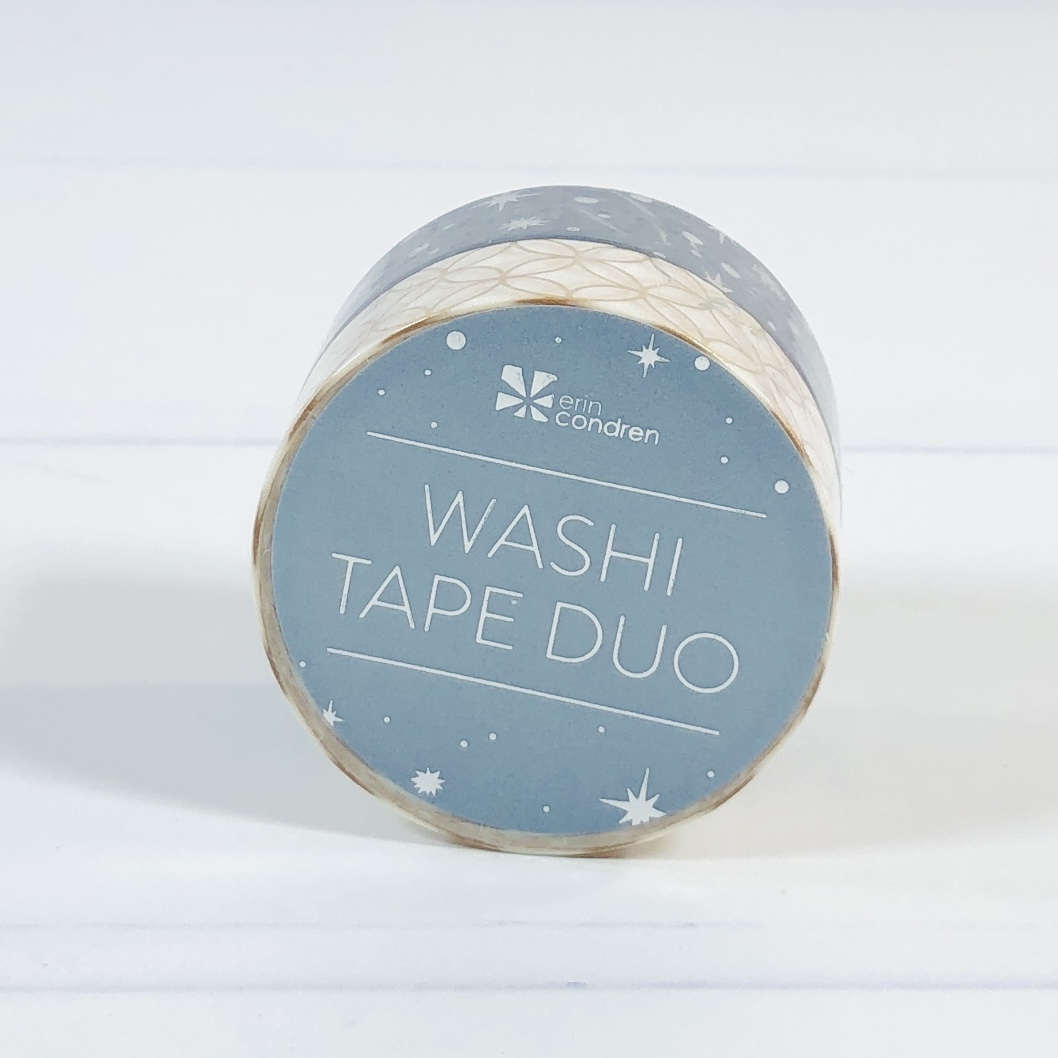 Washi Tape Duo ($5.50) The design on this duo is exclusive to this box but I have linked to similar items.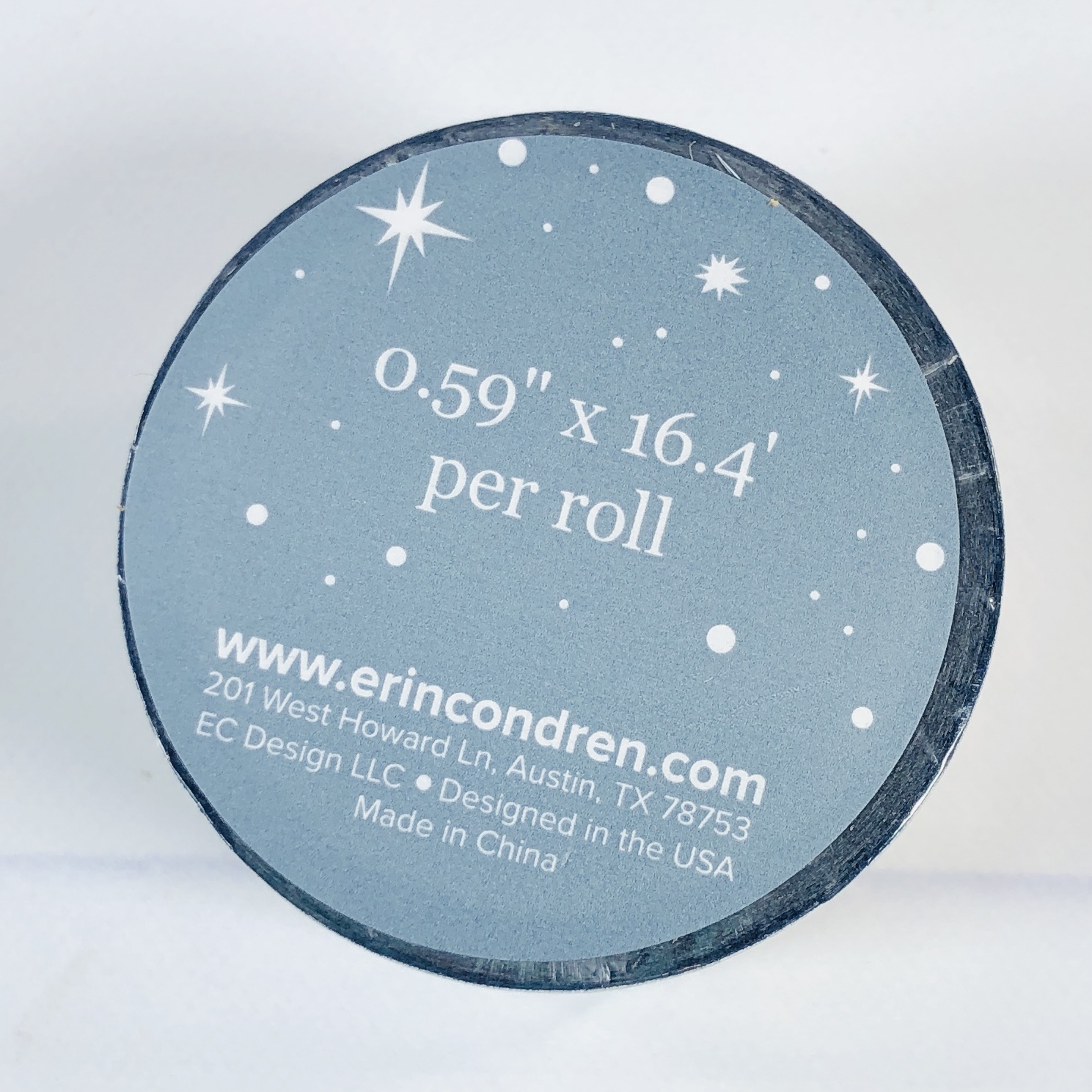 Each roll is 0.59″ x 16.4′.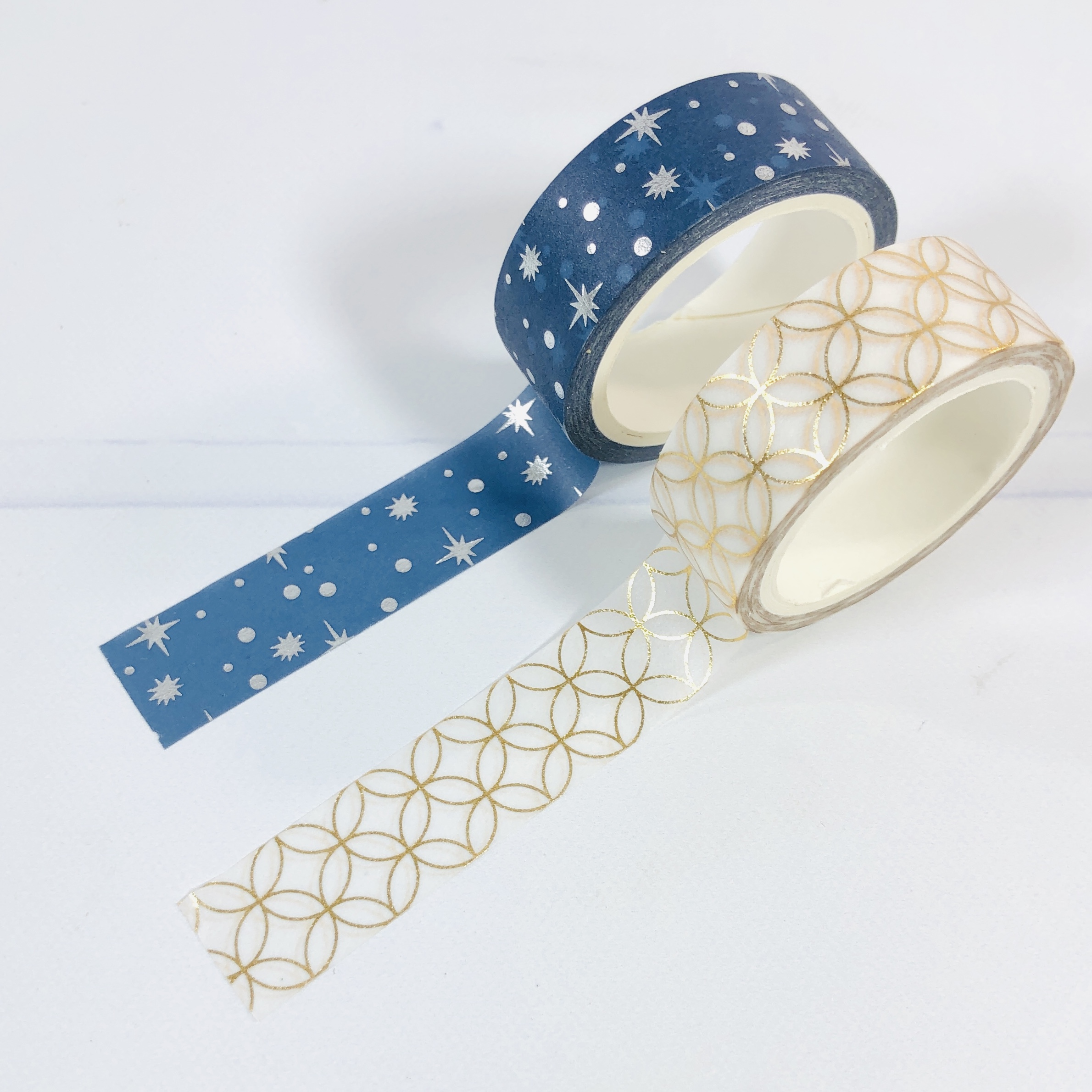 One roll is dark blue with silver metallic stars and the other roll is white with gold metallic Mid Century Circles.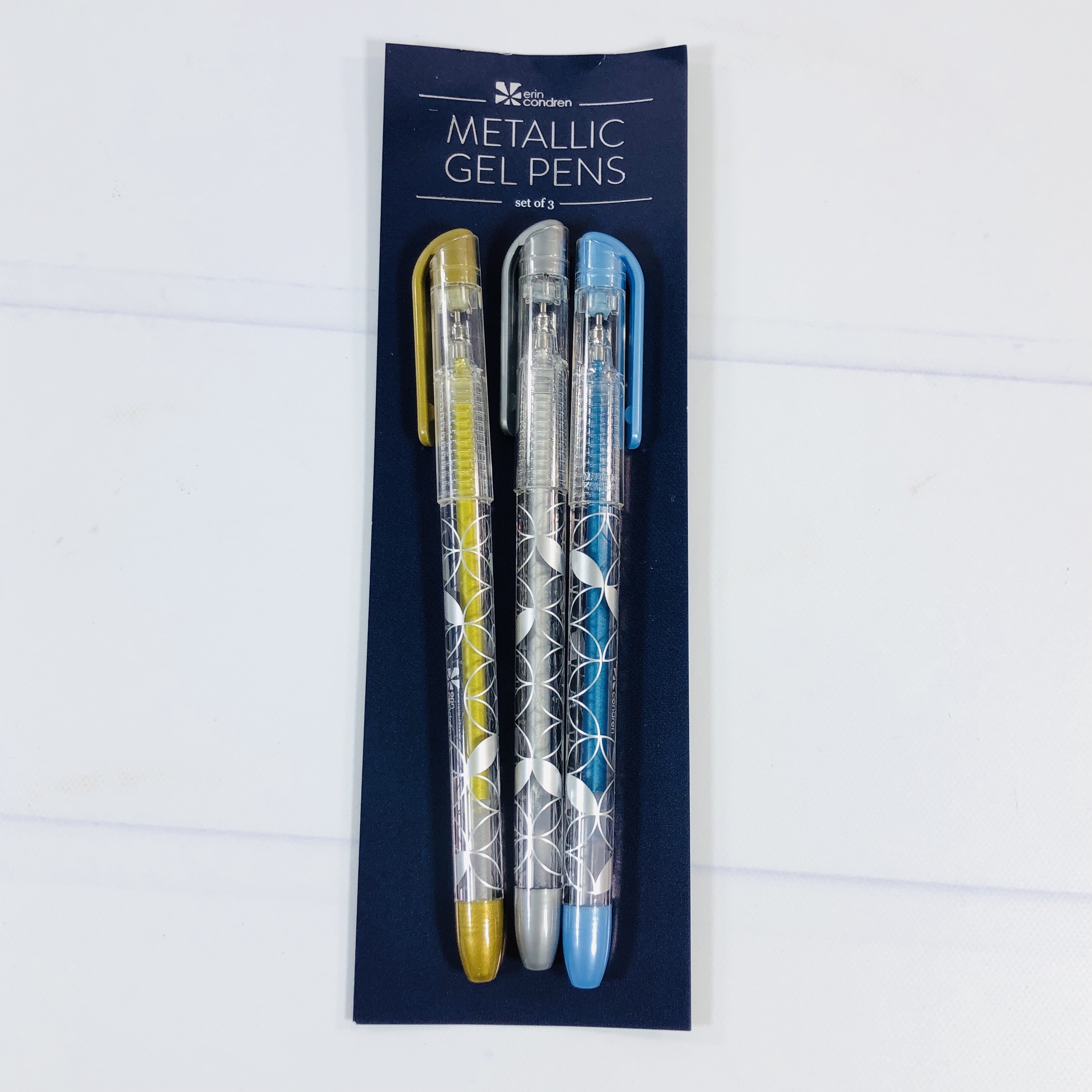 Gel Pen Trio ($6.50) is a sneak peek, so check the EC website, it should show up eventually.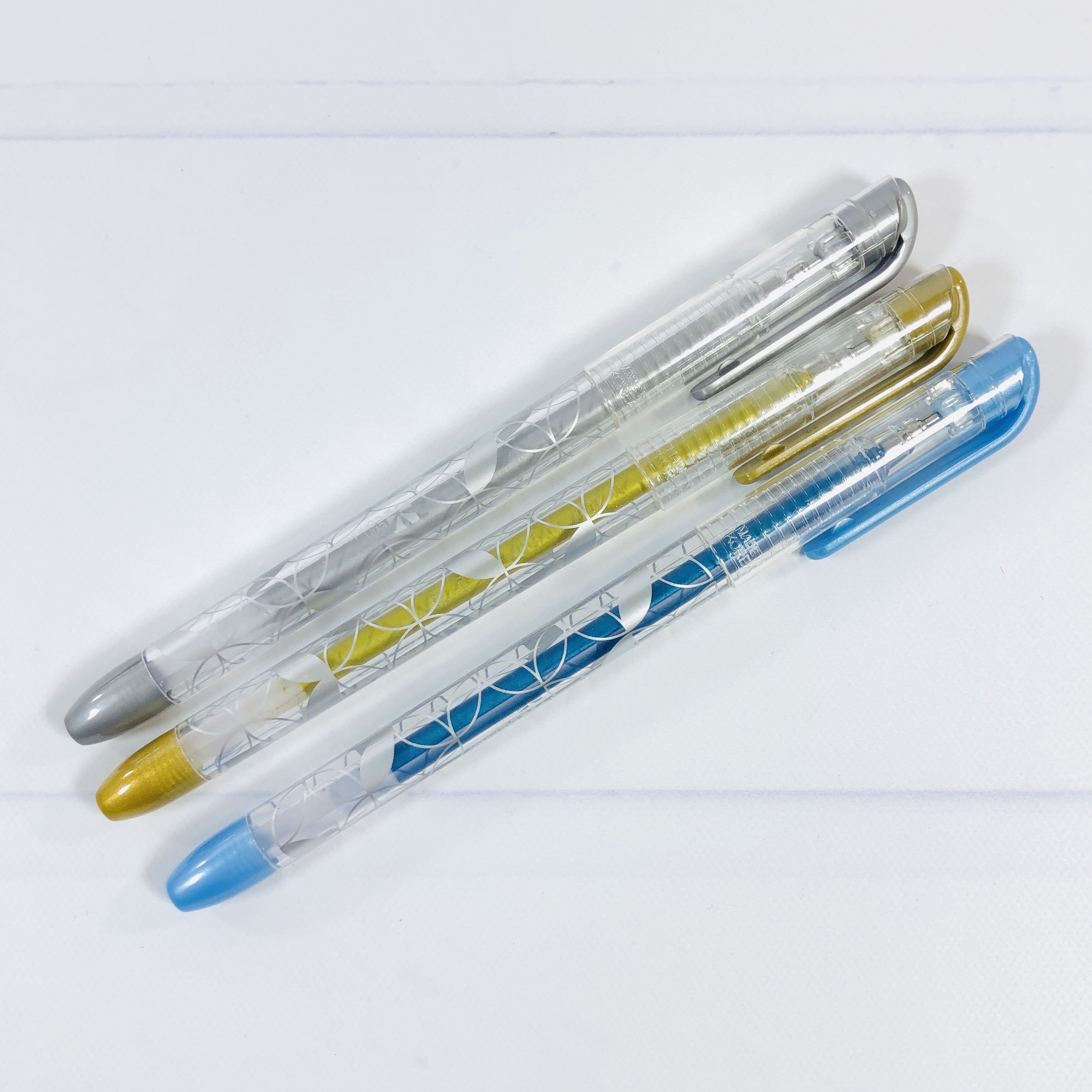 The pens write in metallic ink! There's blue, gold, and silver.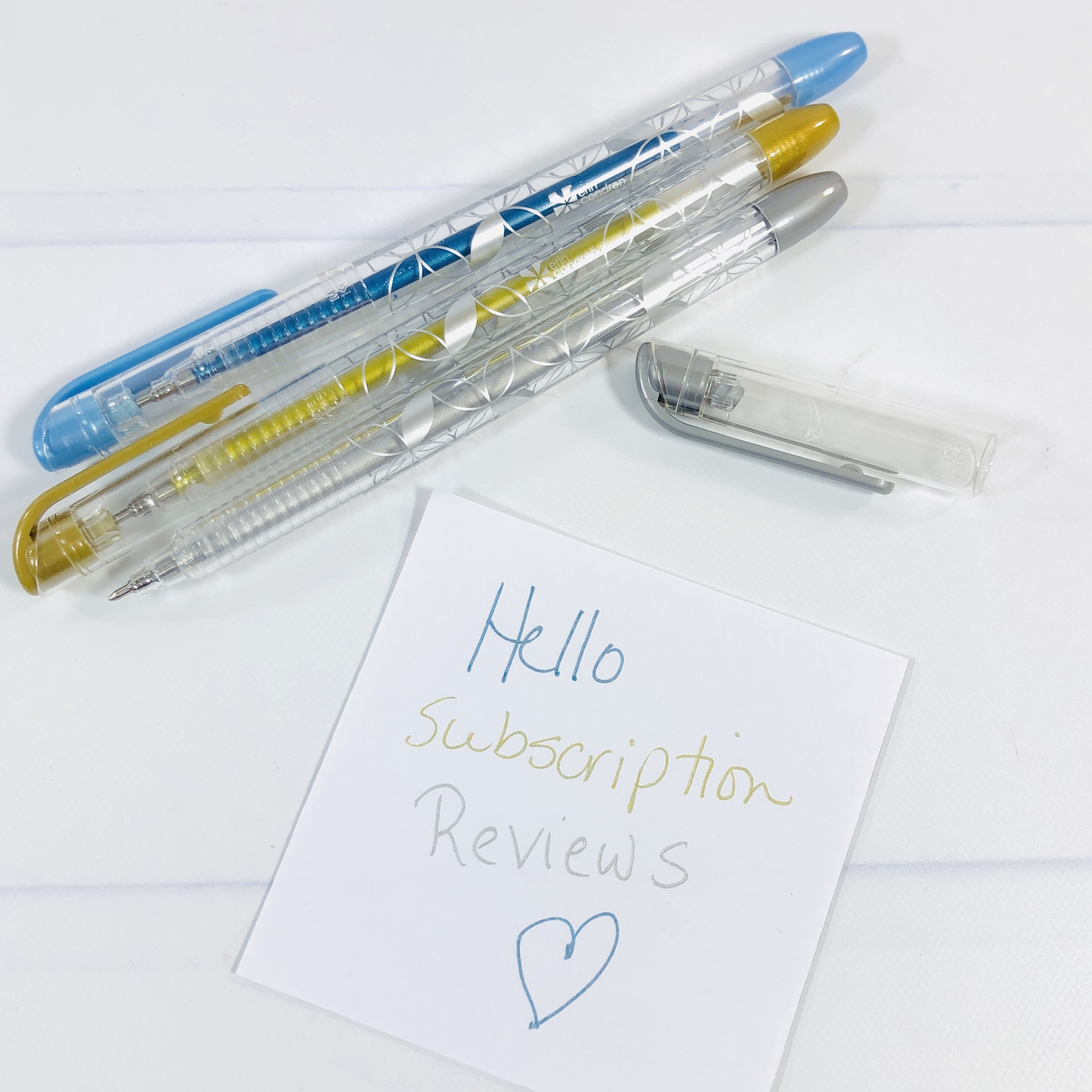 The tips are pretty fine.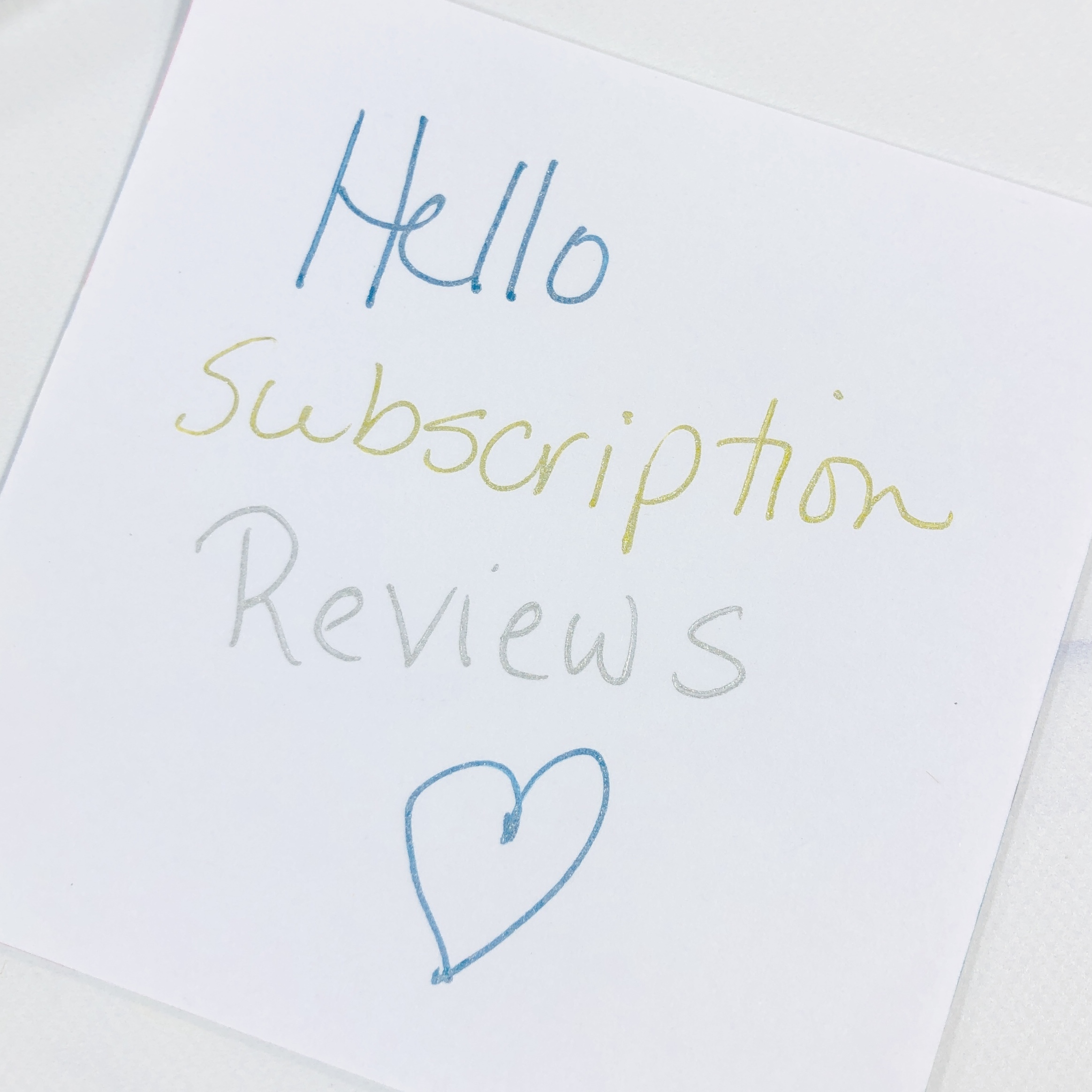 So pretty, perfect for writing in the planner or addressing holiday cards!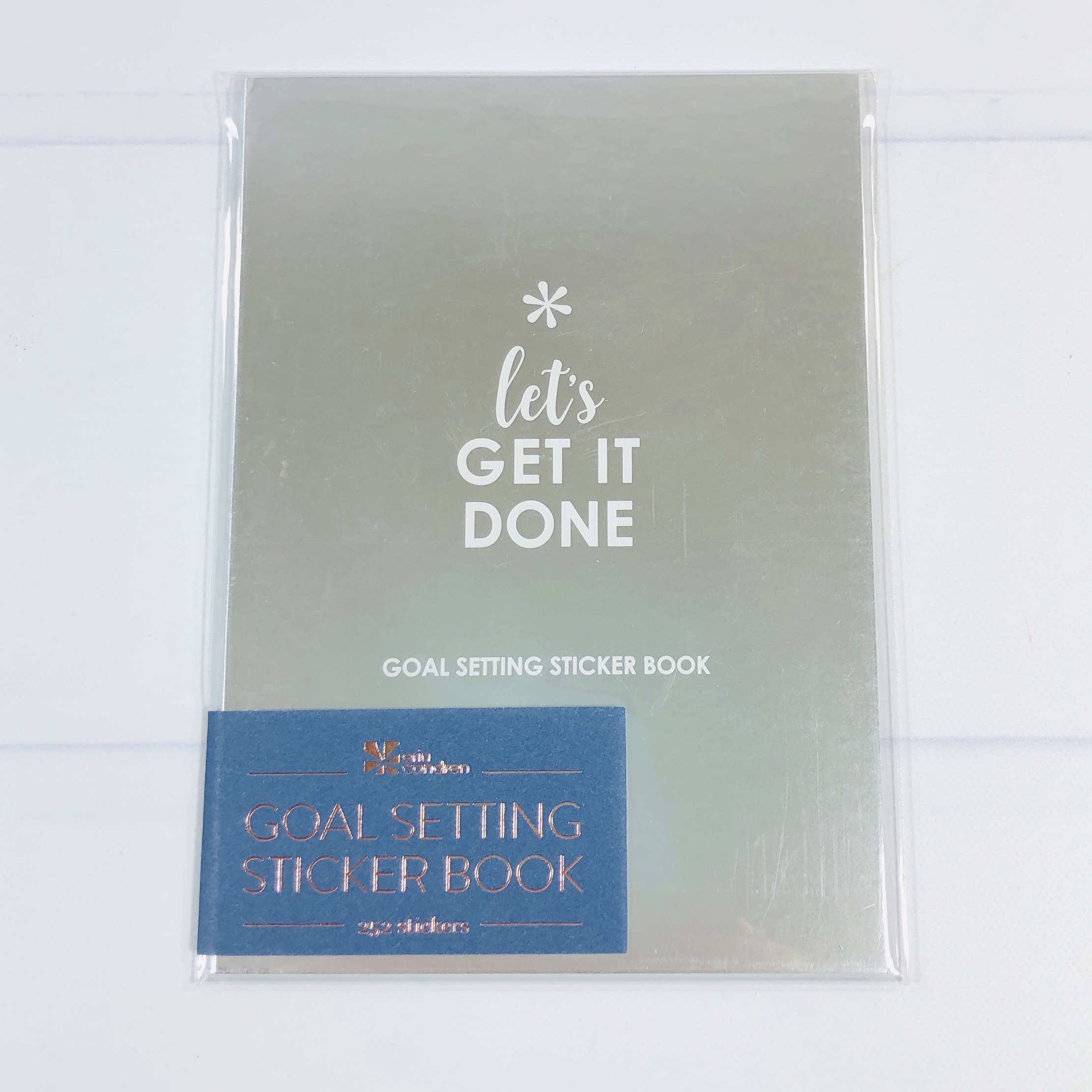 Mini Sticker Book ($8.50) is an exclusive item with 252 stickers.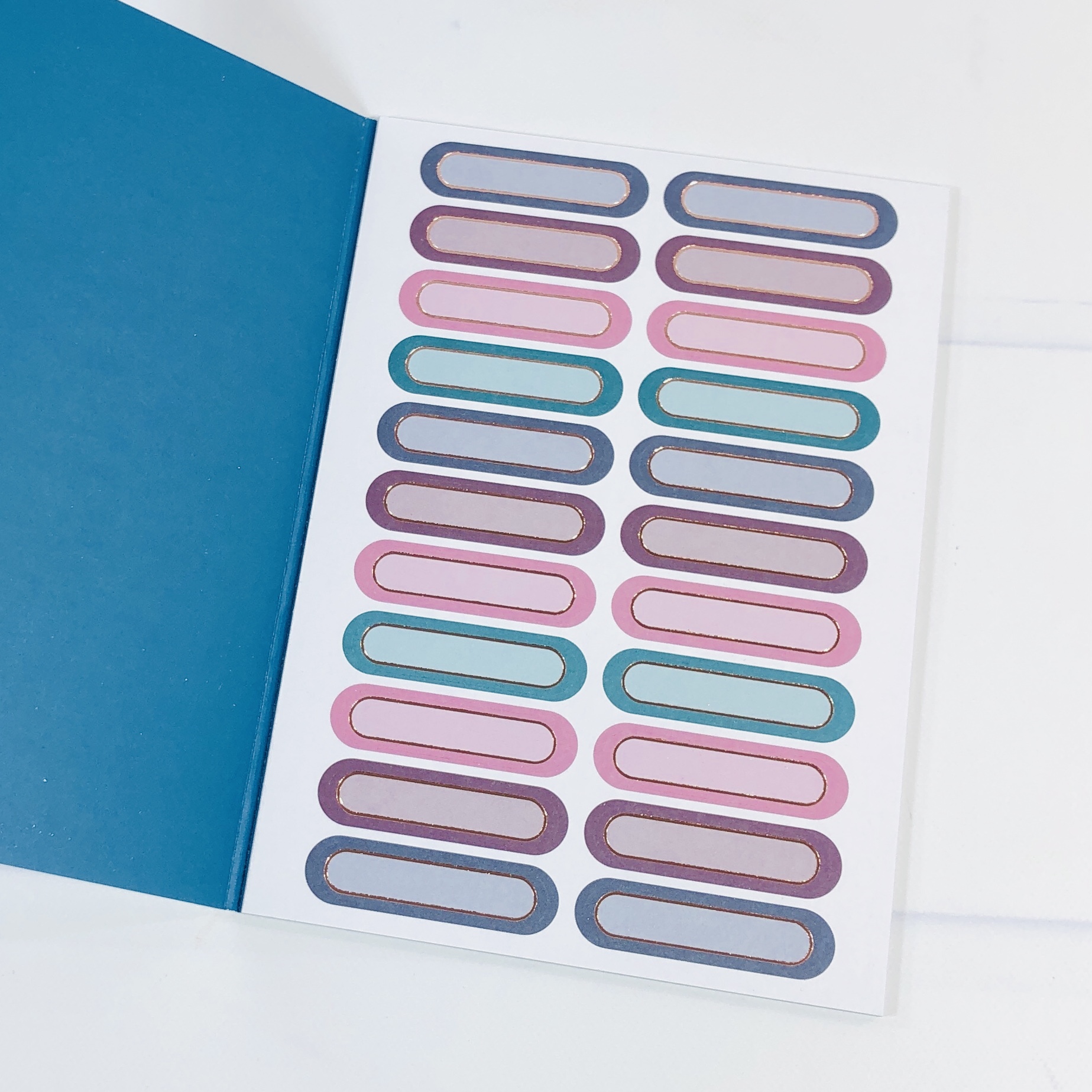 They are in a palette of blues, pinks, greens, and purples.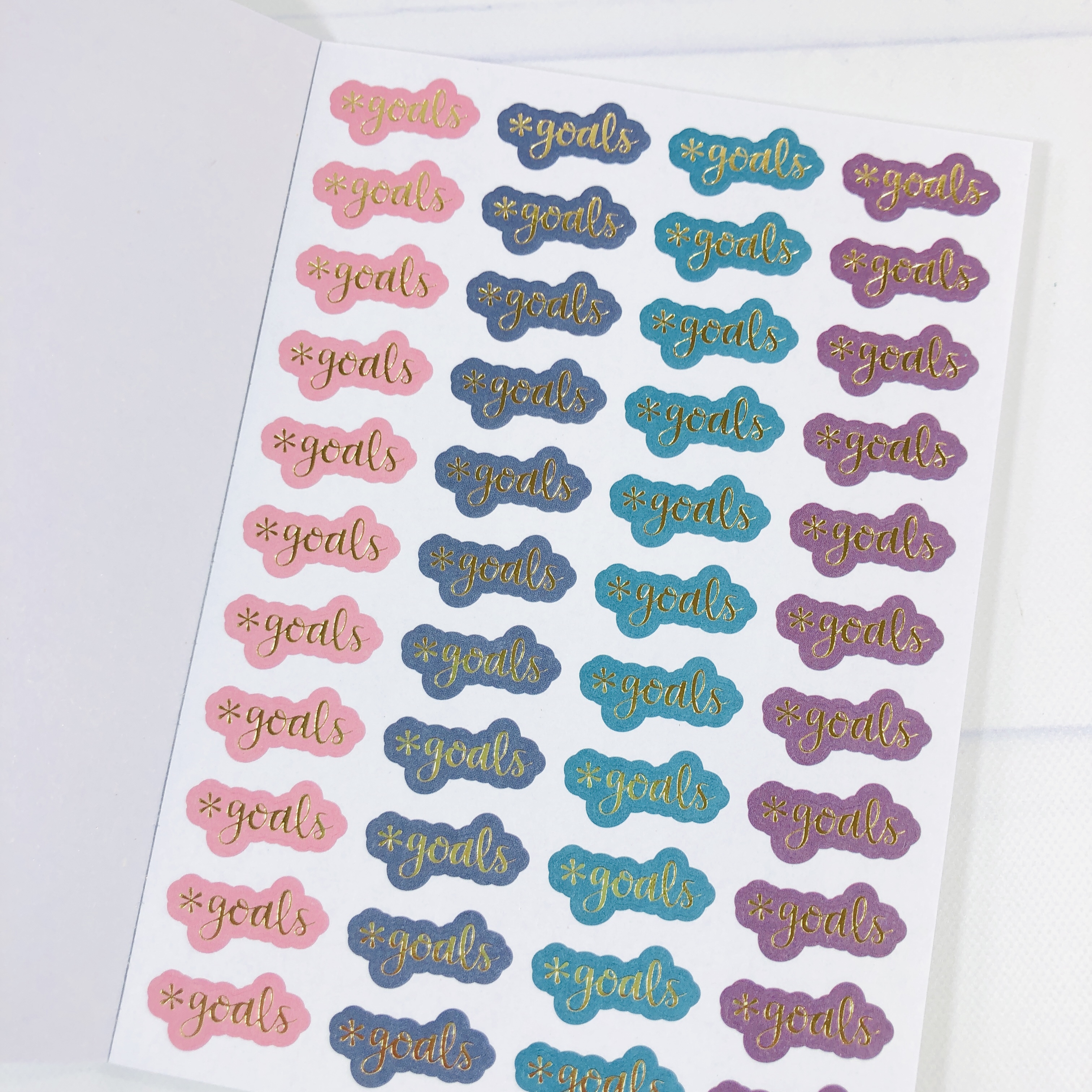 These are smaller stickers, perfect for using in the planner.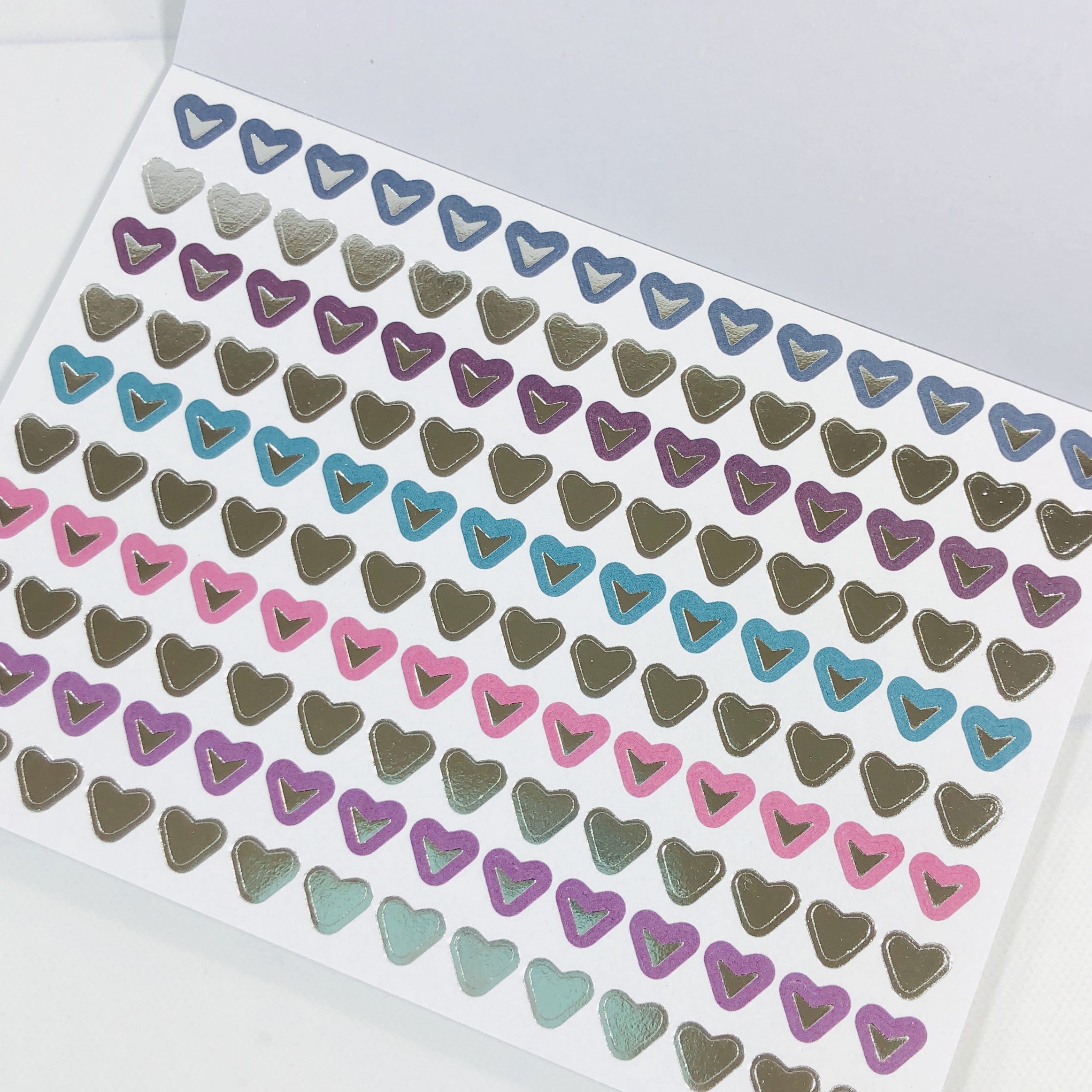 All of the stickers have metallic accents.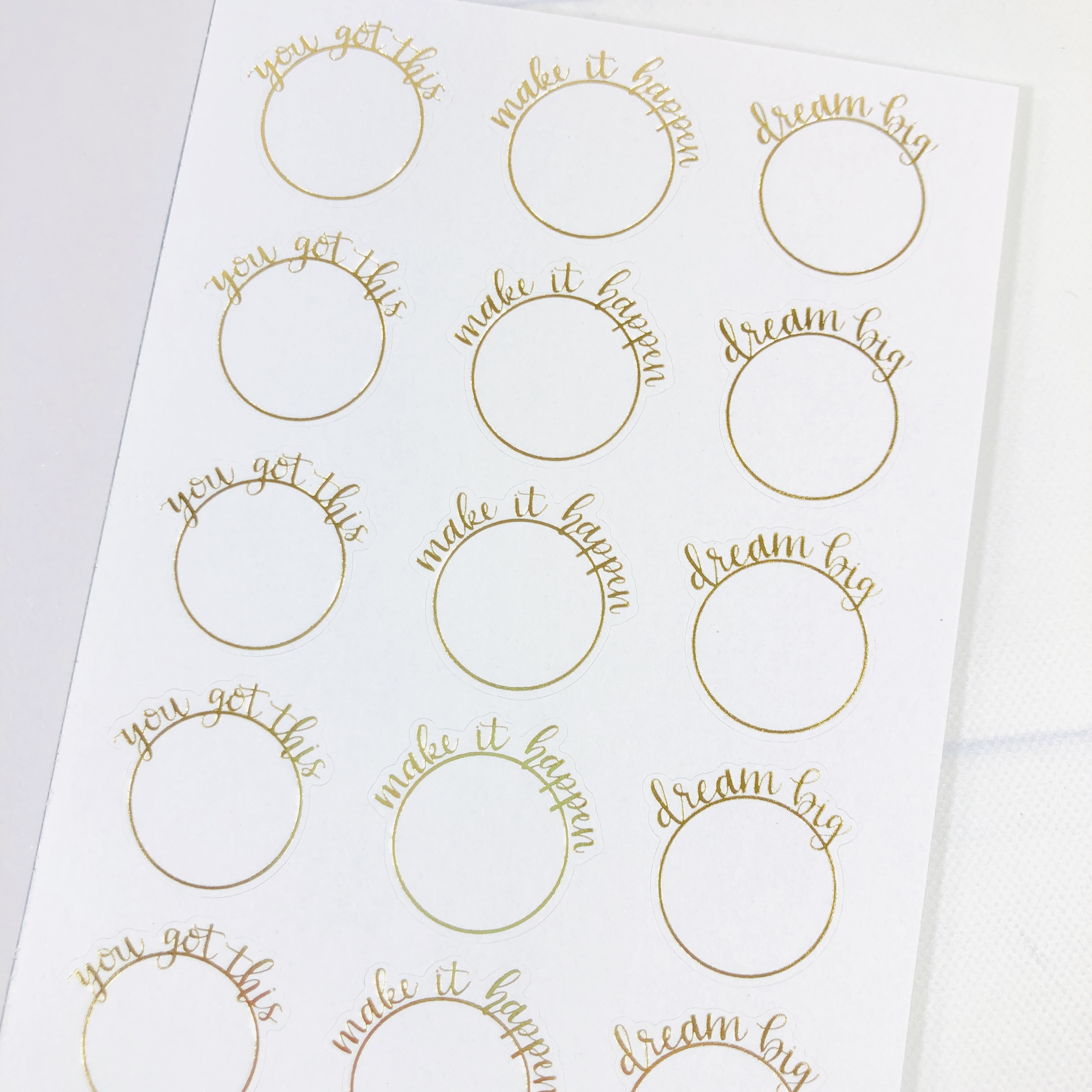 There are 6 sheets total.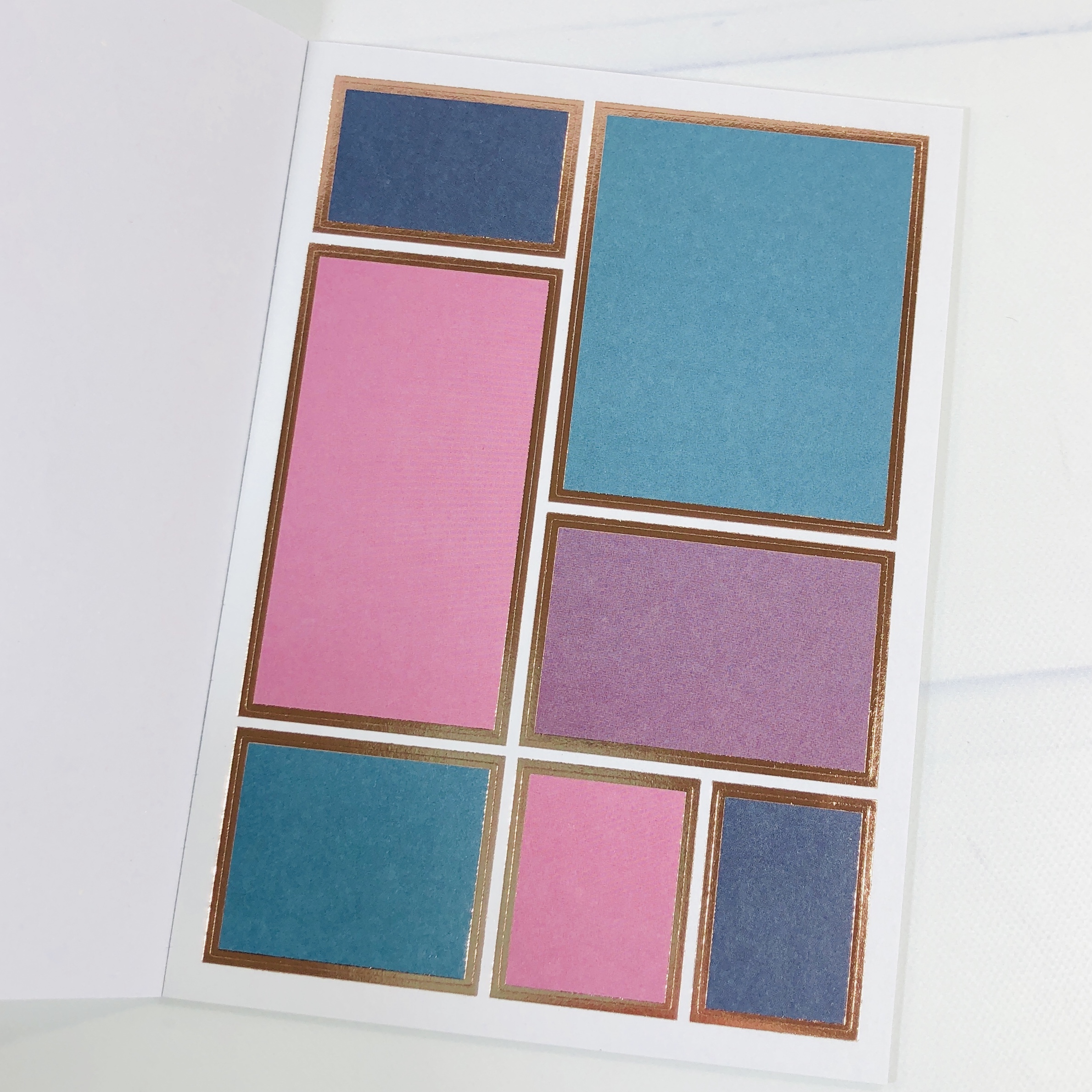 They are for all kinds of uses.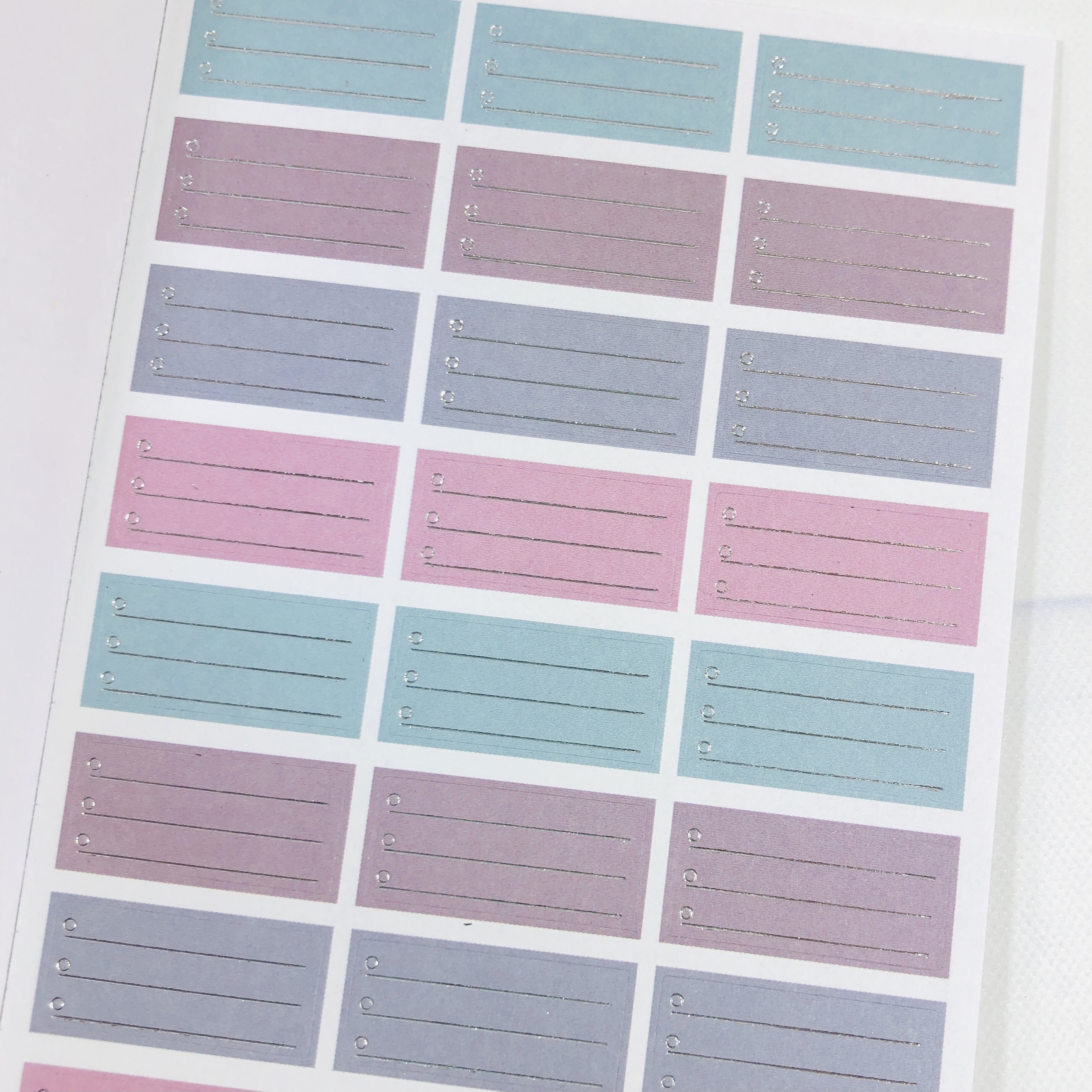 The stickers always make my planner look pretty, but of course they are functional too.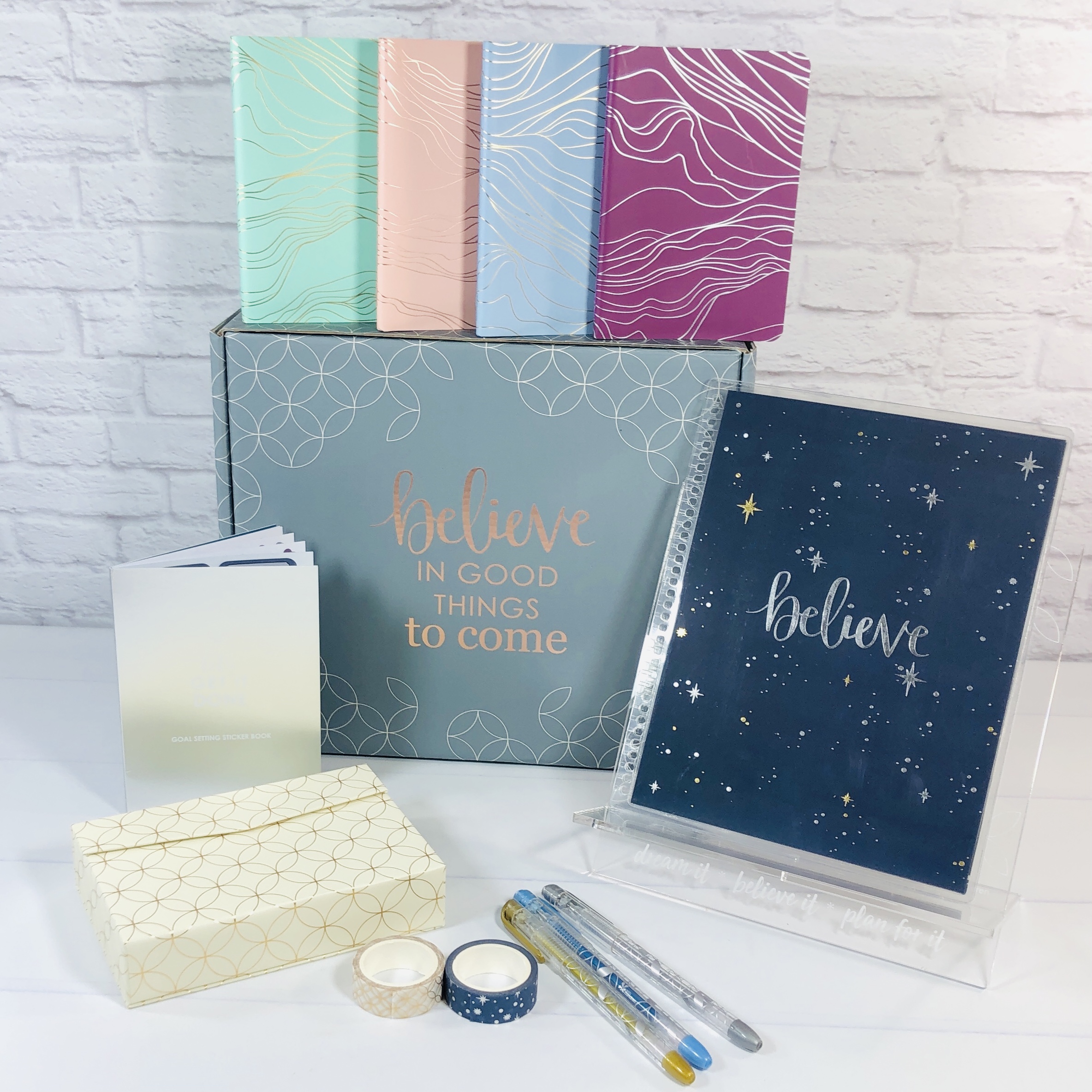 I am ready to embrace the new year with my Erin Condren LifePlanner and now I have some new accessories to help spruce up my planner while increasing productivity! I think there is a good assortment of new and exclusive items in this box, and they went well together. The pens will be a fun way to add some sparkle and the mini PetitePlanners are able to be kept corralled in their holder. I am a huge fan of EC stickers and the washi tape is so pretty too. The interchangeable covers will look so pretty during this time of year and with the holder I will know where my planner is at all times. Keep in mind that this box is sold out but make sure to sign up for a notification when the next box becomes available!
What did you think of the box?
Visit Erin Condren Seasonal Surprise Box to subscribe or find out more!