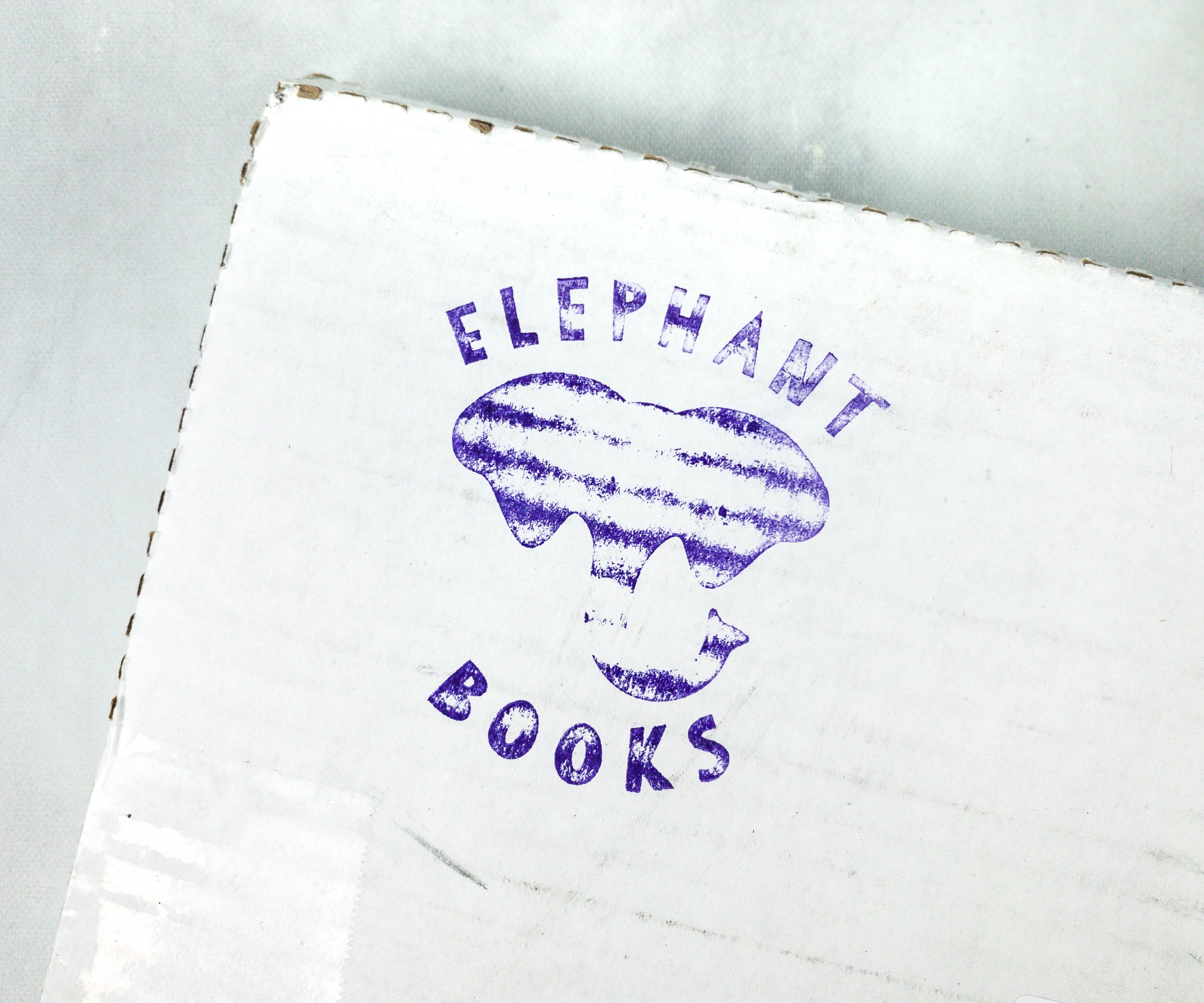 Elephant Books is a monthly book club subscription for kids that delivers brand new, hardcover children's books to your door monthly. Each package will contain 2-3 recently published hardcover children's books, and sometimes they also throw in a few extras to enhance the kids' reading experience. They currently offer two kinds of subscriptions: the Picture Book Package ($17.99 + shipping) and the Board Book Package ($17.99 + shipping).
This is the review of the Picture Book Package.
DEAL: Get 20% off your first box! Use coupon code HELLO.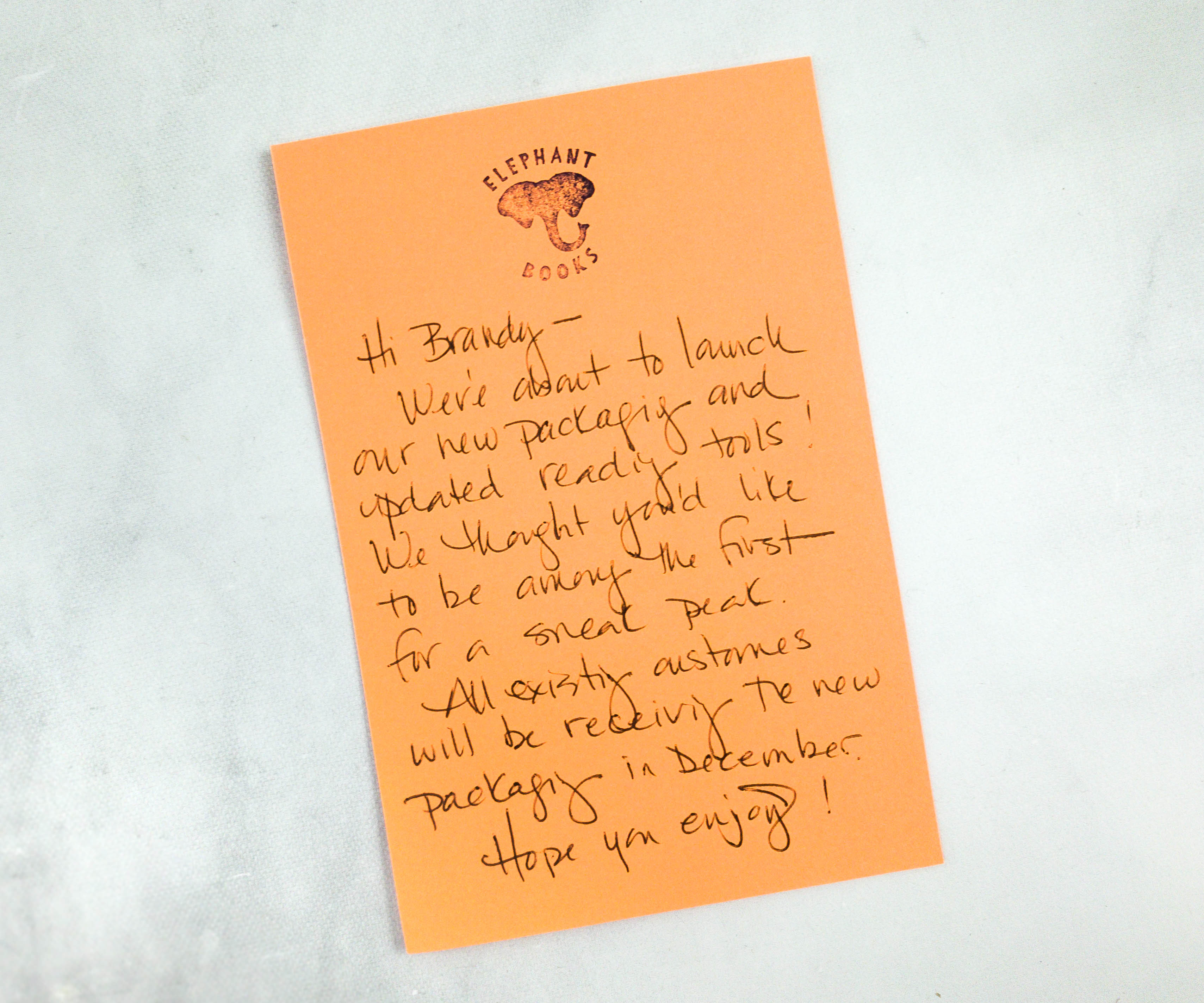 There's a note informing us of Elephant Books' new packaging! Existing subscribers will receive the books in this new packaging starting in December.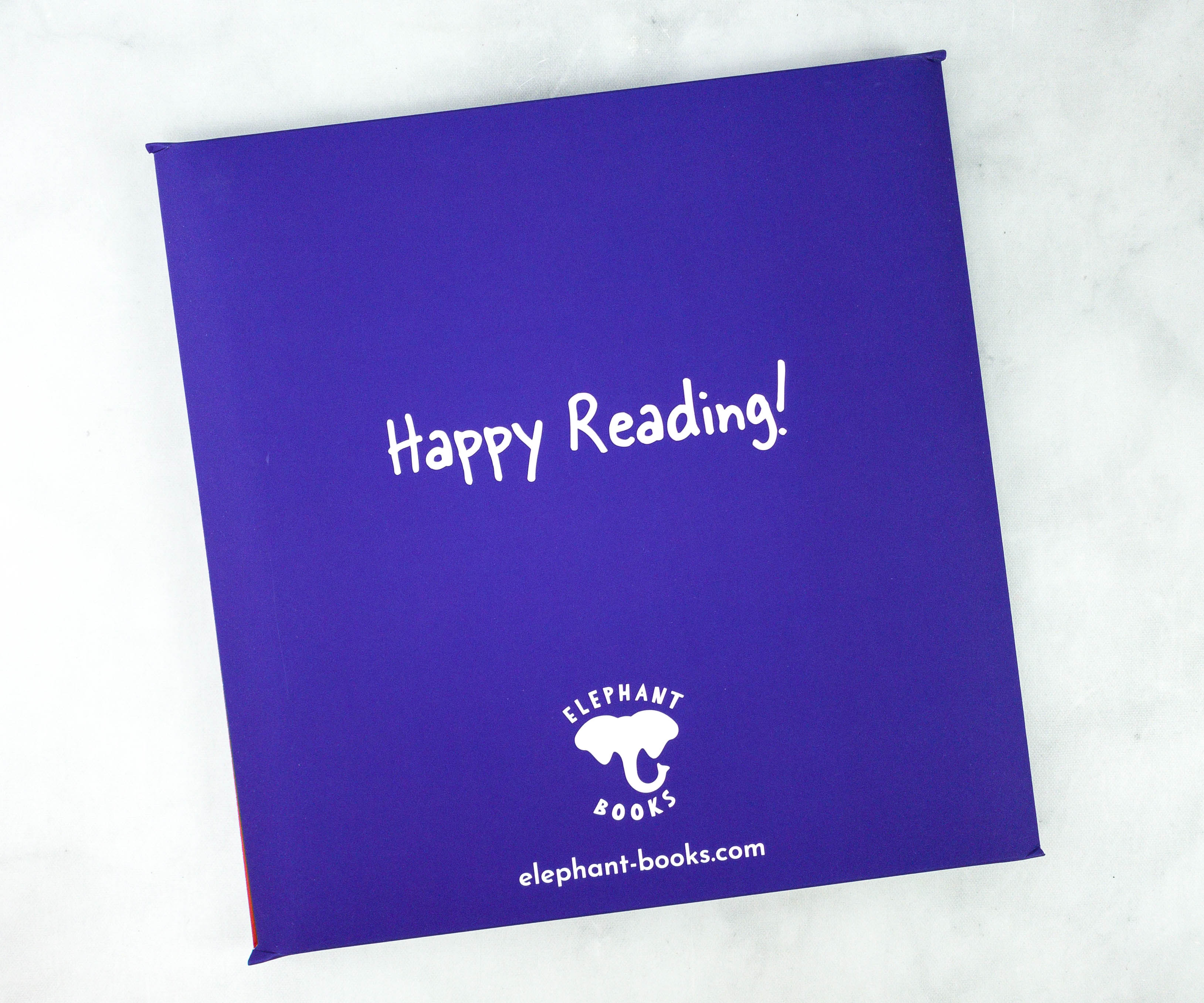 No more kraft paper! The new packaging is a blue cardboard, thick enough to protect the books inside.
There's also an elephant silhouette on the other side.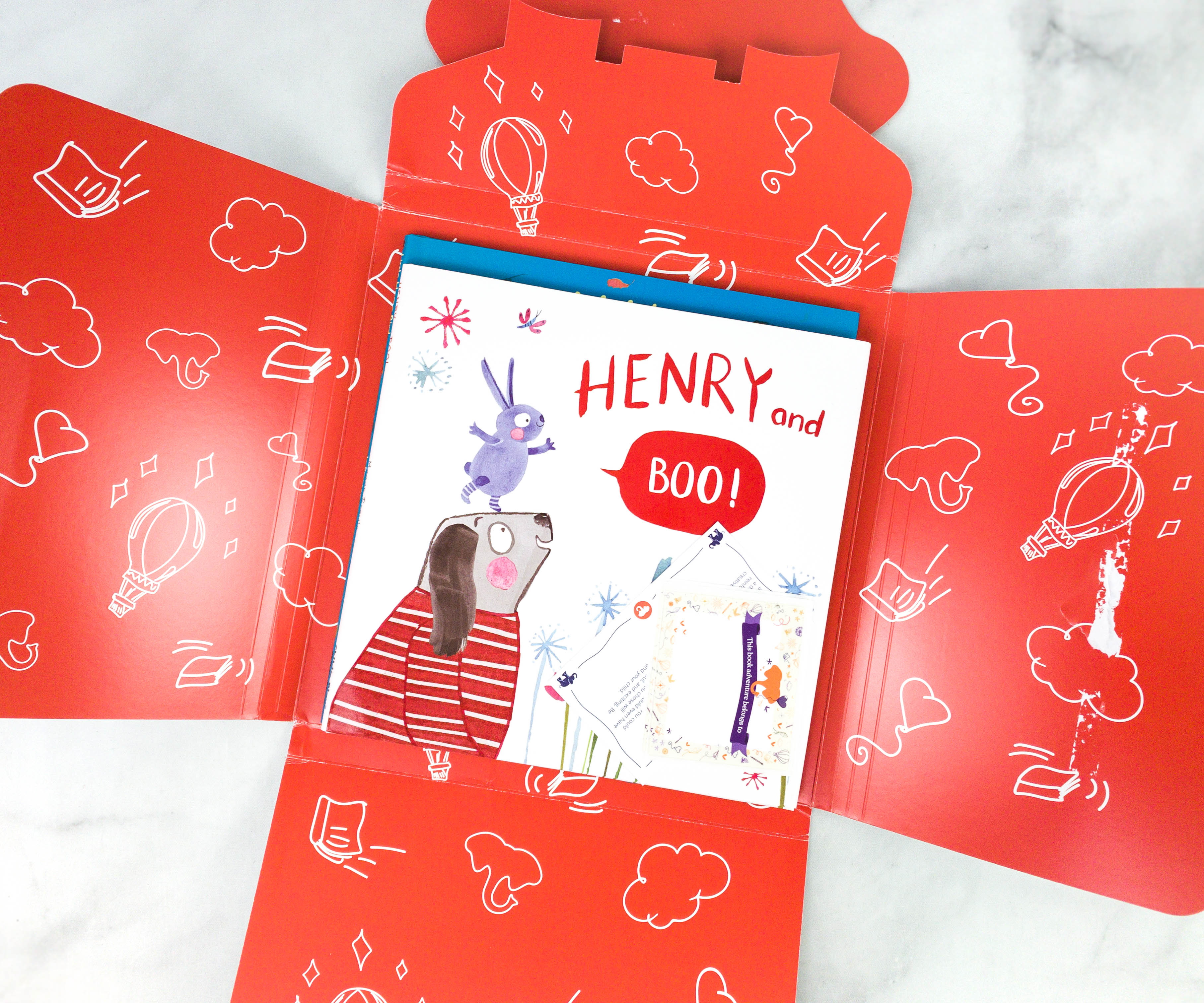 It has four flaps, and it's more like an envelope than a box. It's still fun to open though!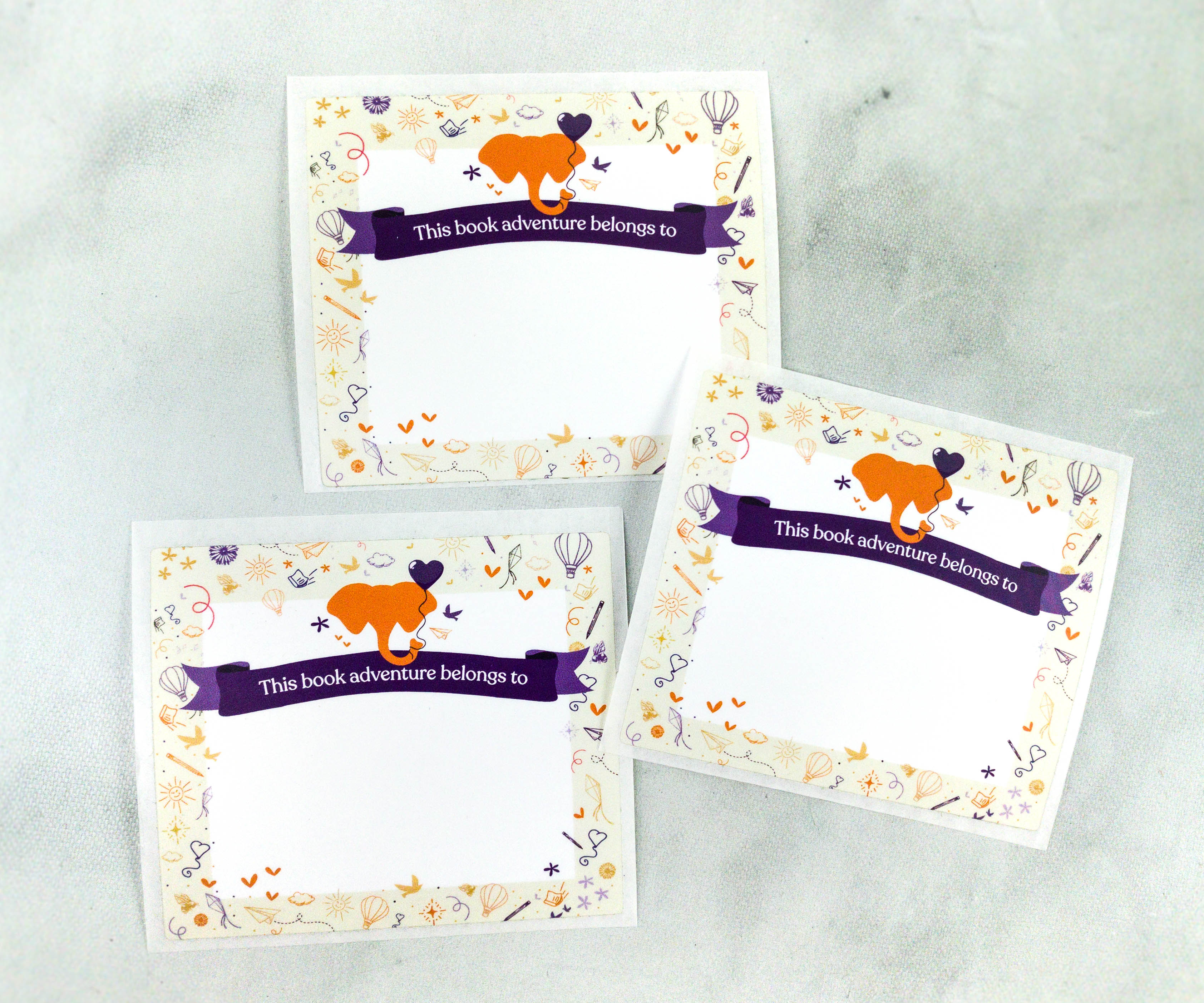 Also included are three sticker tags for books, where kids can write their names.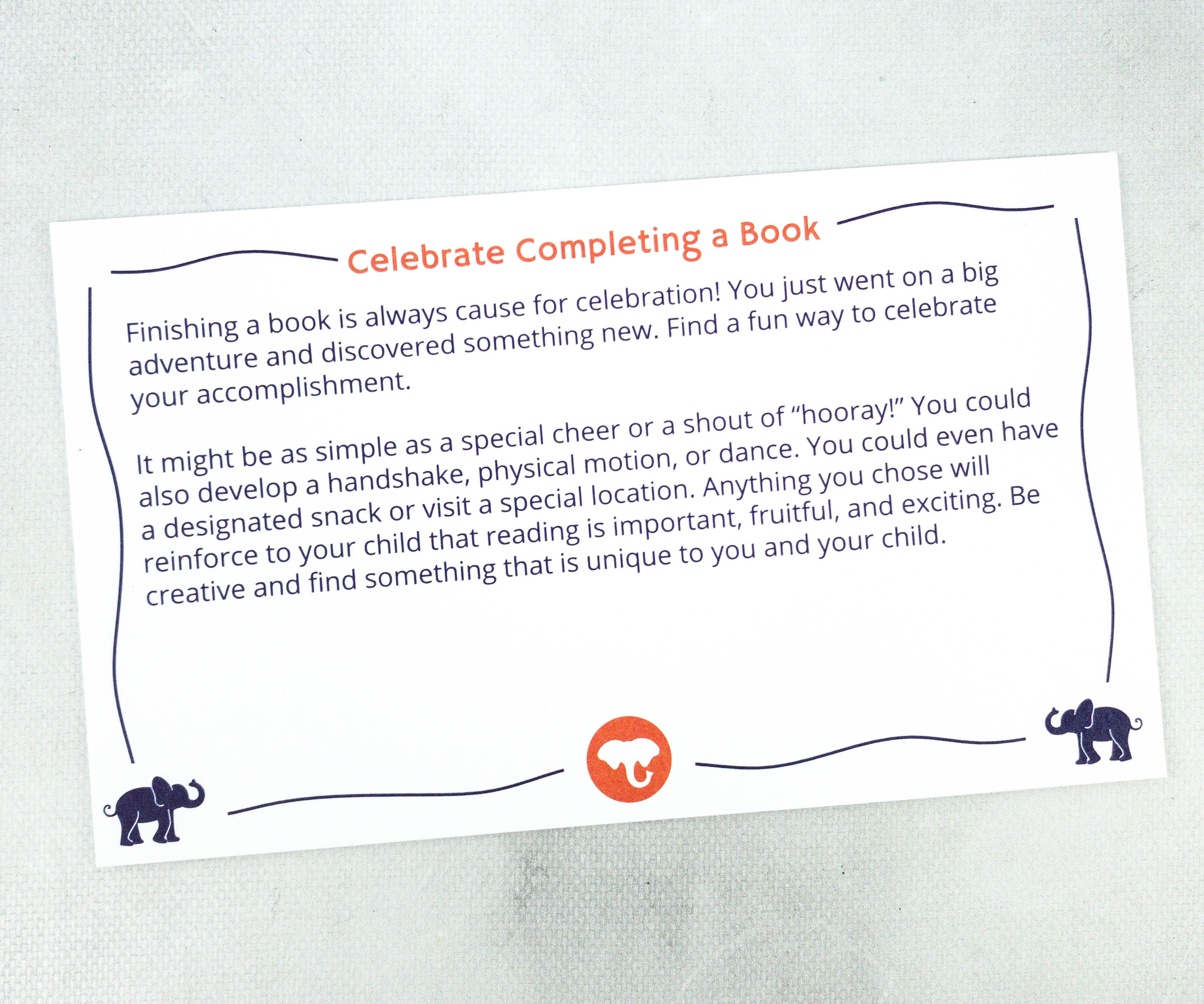 Another card discusses how to celebrate completing a book!
Everything in my box!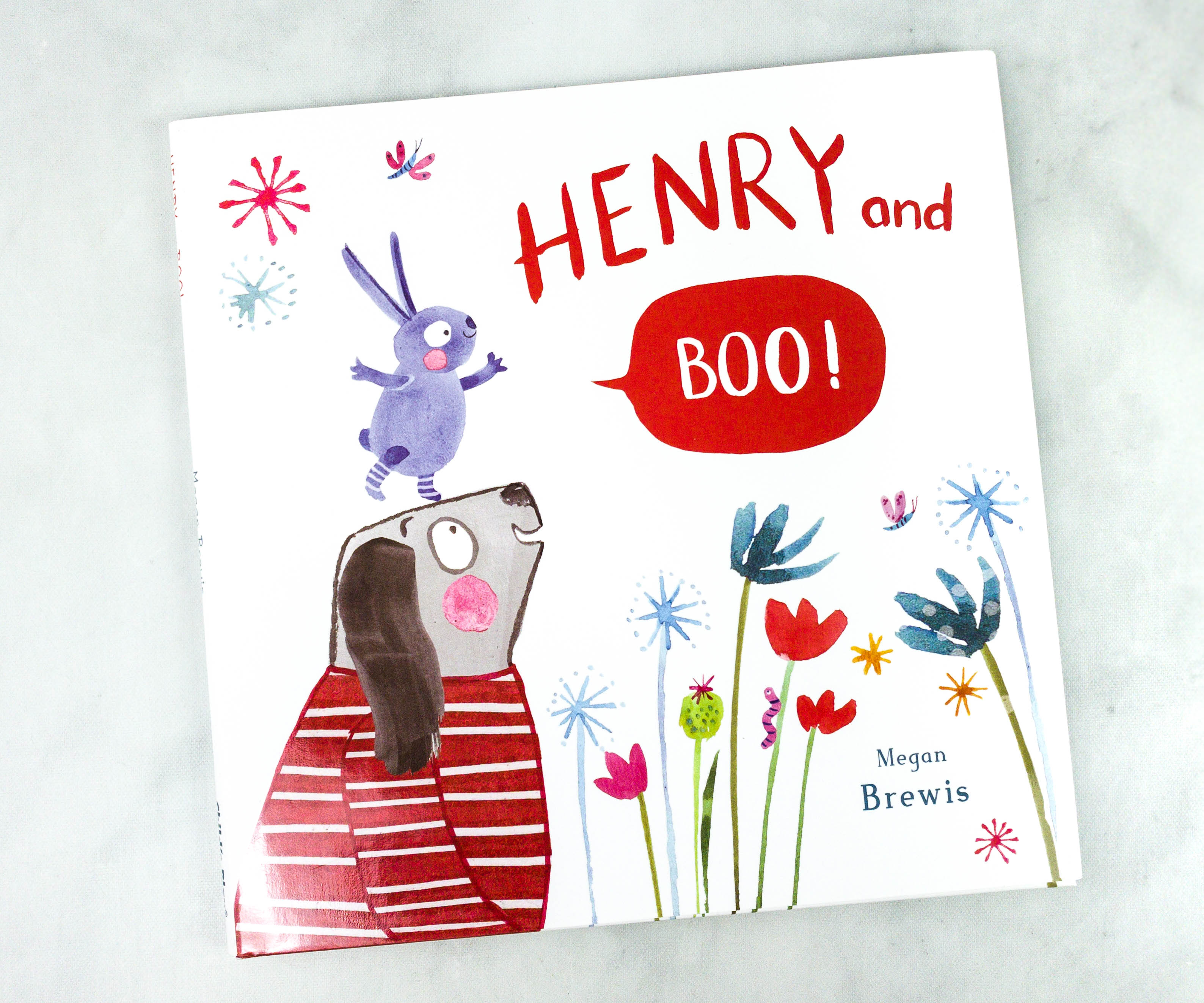 Henry and Boo by Megan Brewis ($7.55)
Henry isn't happy when an uninvited guest suddenly interrupts his tea break. And he is less than thrilled when the little creature decides to stay – along with its annoying habit.

With the unwelcome visitor getting under his feet all day, it s easy for Henry to miss the signs that a dangerous and hungry bear has been seen in the area. How can he avoid being the next victim?

A charming story about friendship, tolerance and unexpected consequences, with a compelling refrain that all readers will want to join.
My kids love books that tackle friendships and this one is no exception!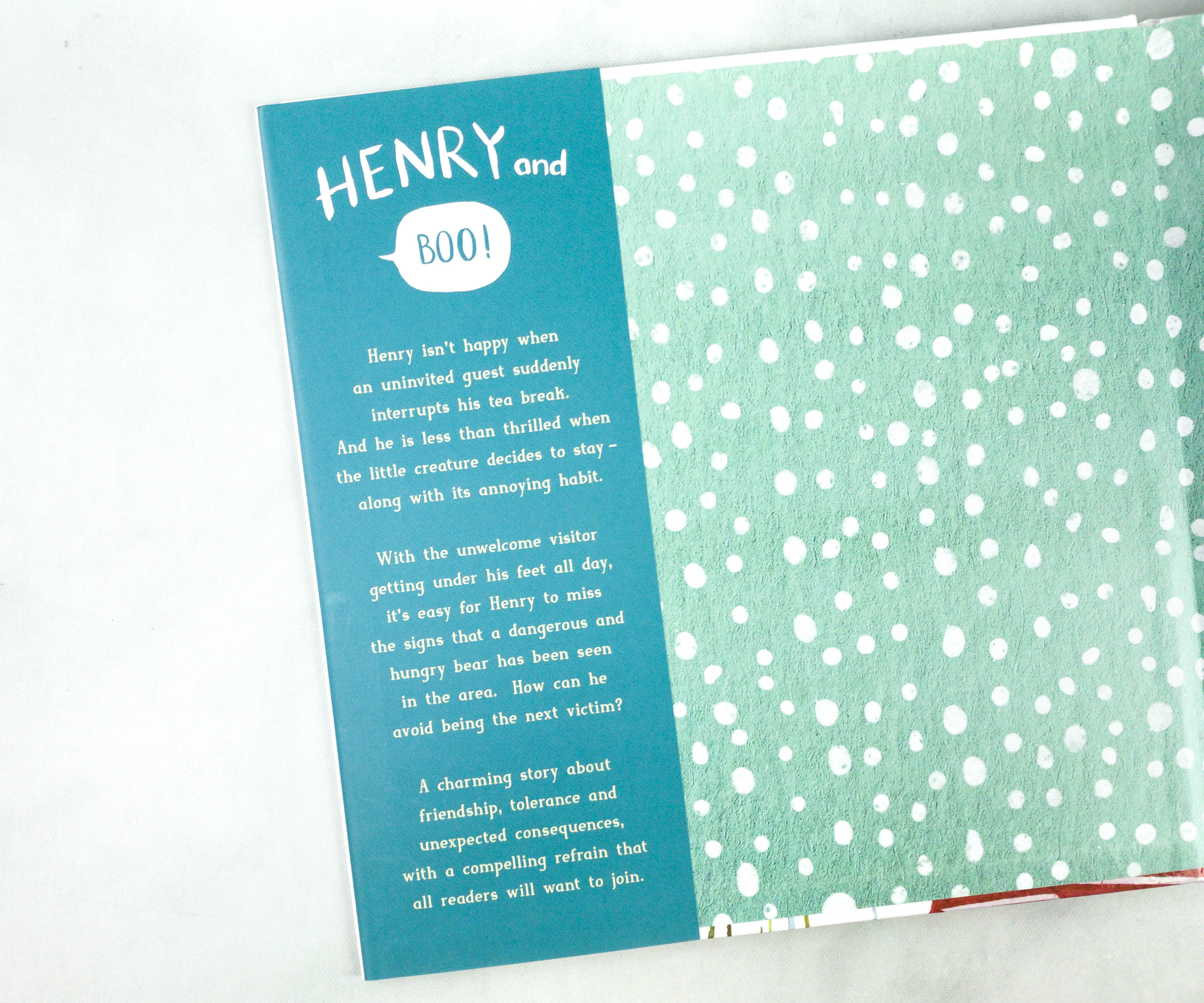 Both the back cover and the flap of the dust jacket contains the story synopsis. The endpaper is in mint green with white polka dots all over.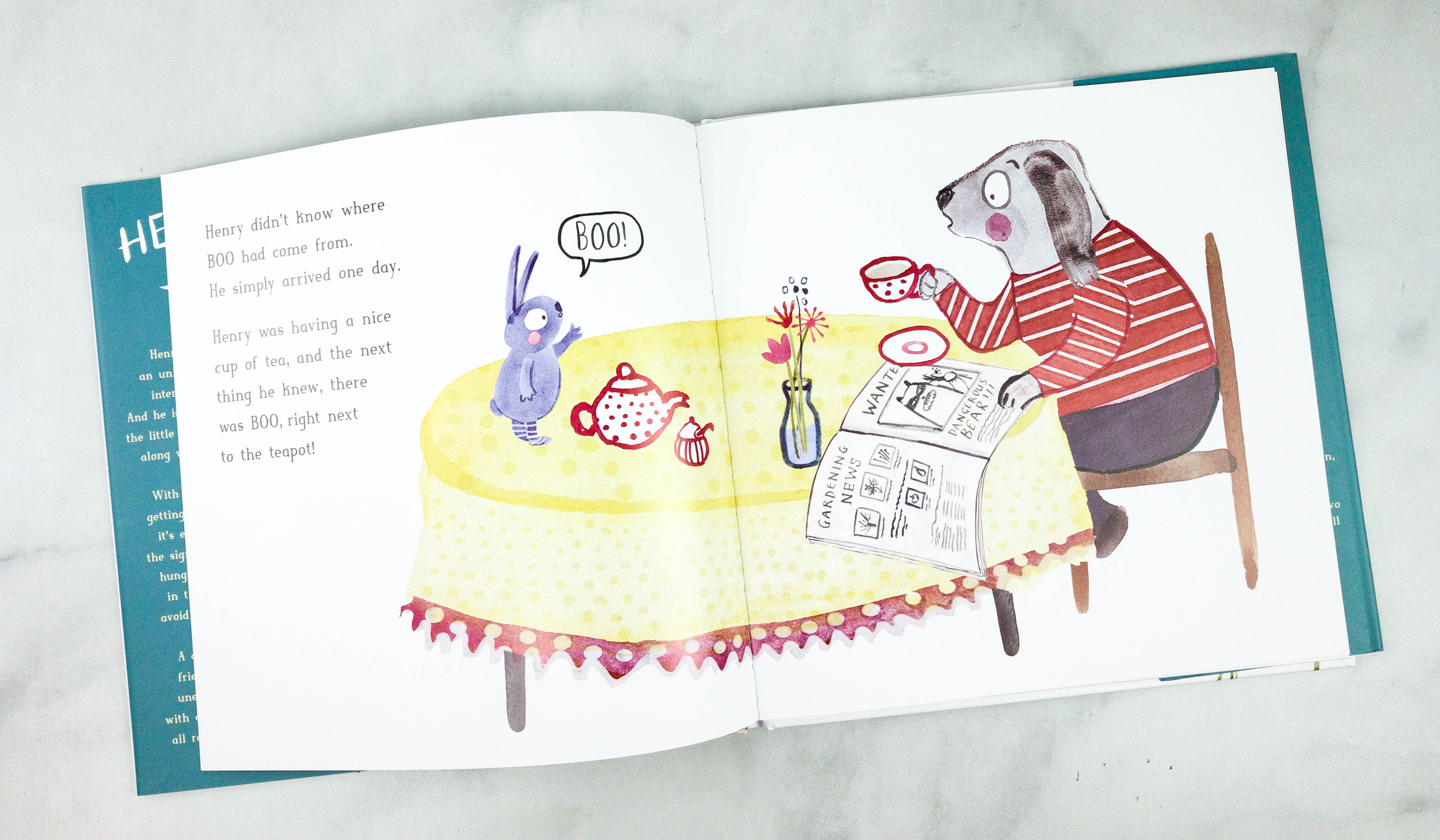 This is such a light and easy read, making it an ideal bedtime book for kids.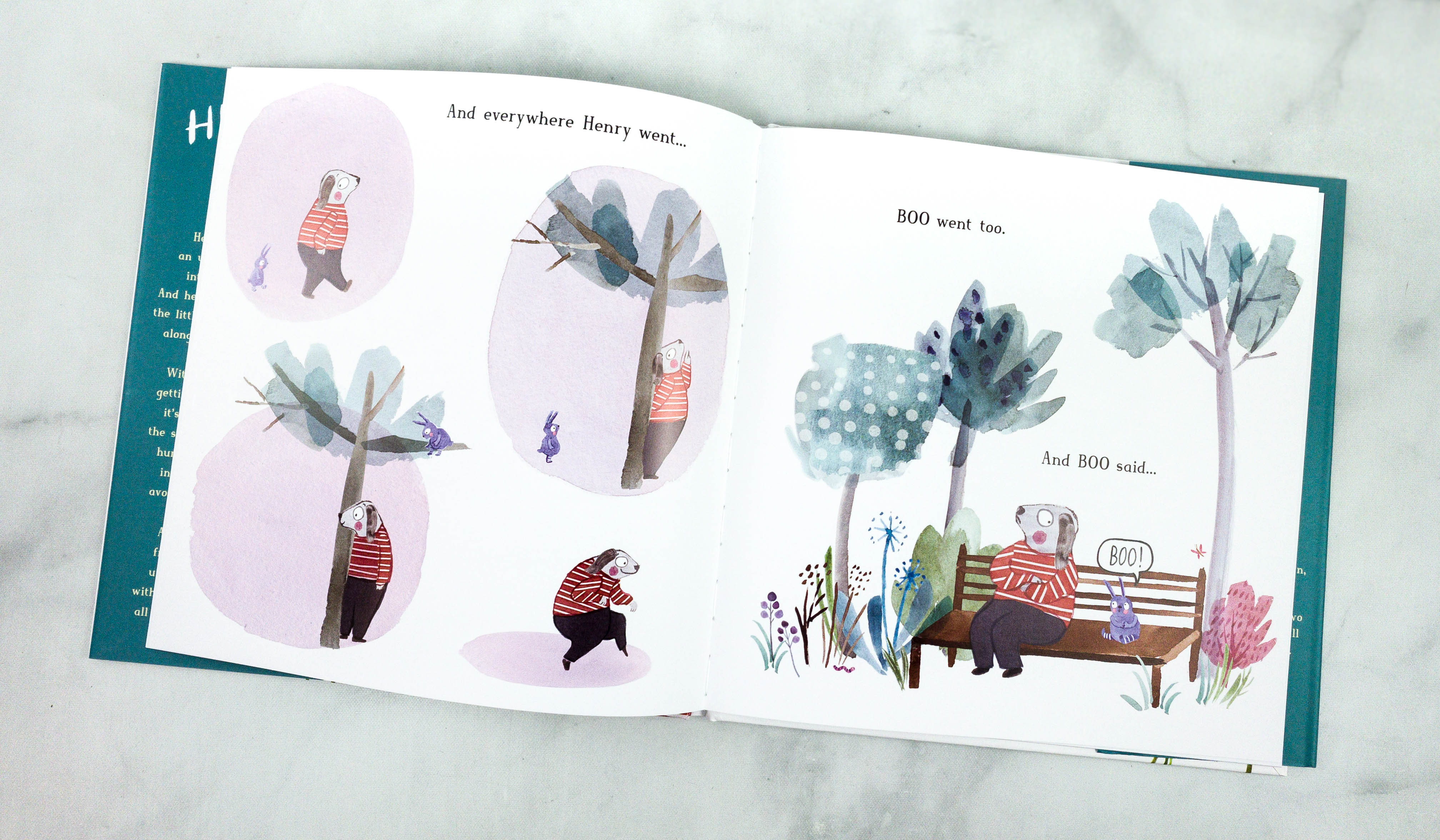 The watercolor illustrations are just so adorable. They match the story really well!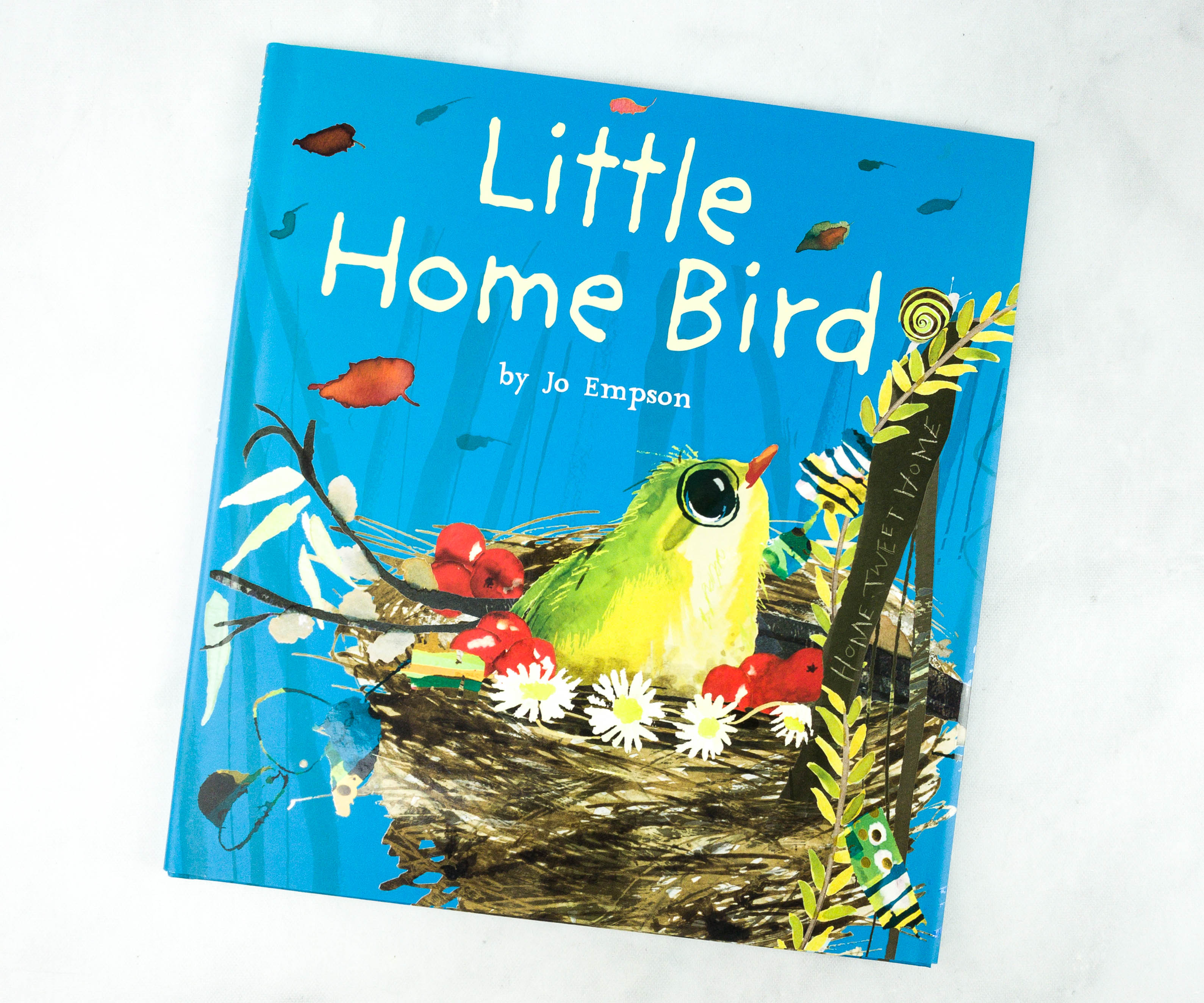 Little Home Bird by Jo Empson ($6.70)
Little Bird loves everything about his home. He's surrounded by his favourite branch, his favourite food, his favourite view and his favourite music. Why on earth would he ever want to change, even when his brother tells him that they must? Discover how Little Bird ends up finding happiness in his new home from home in this beautifully illustrated picture book. Perfect for all children who love home, however many they may have.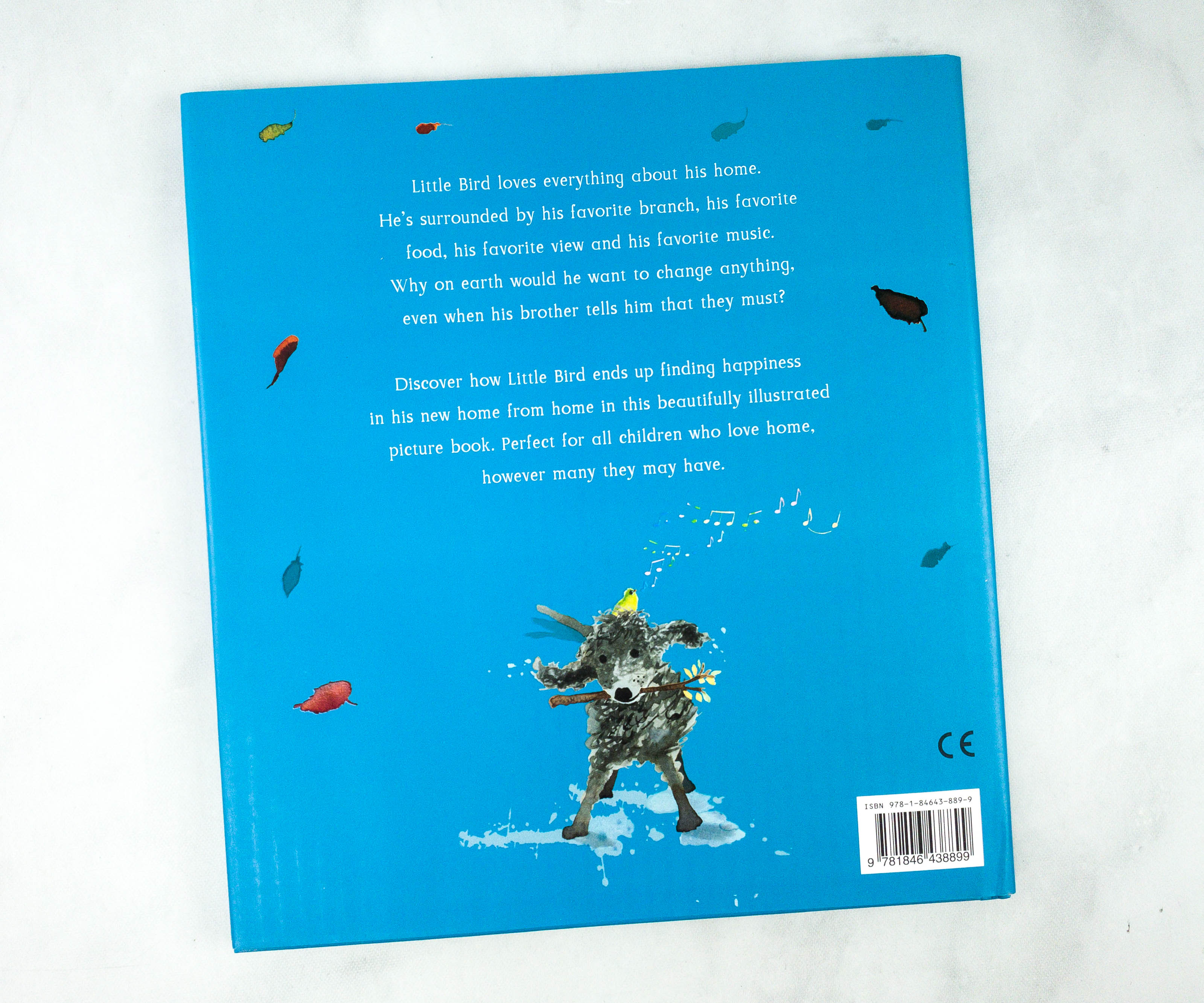 The front cover features a bird in its nest, and the back cover features a dog with the bird on its head. So adorable!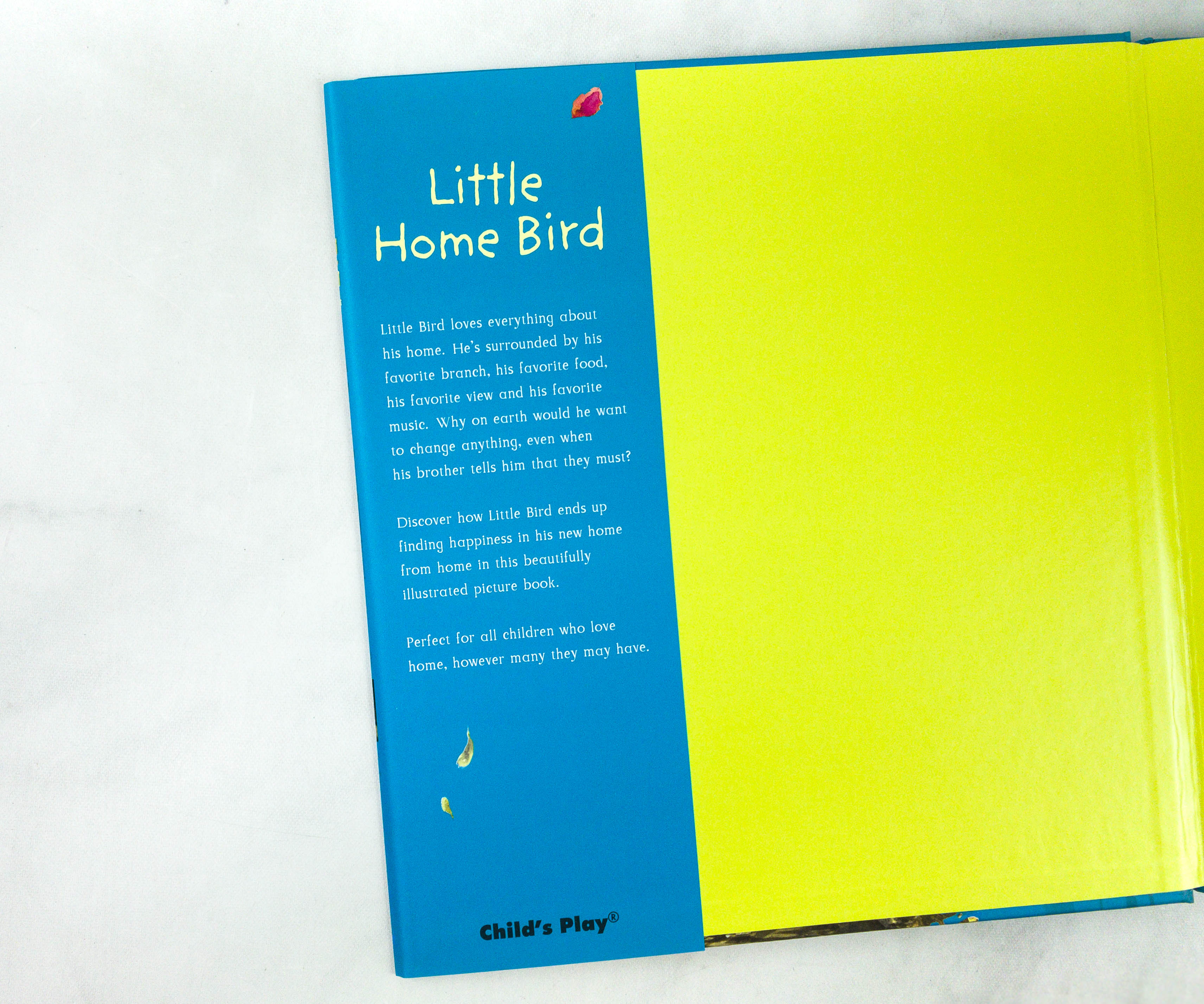 This story teaches kids about the meaning of home and also tackles migration.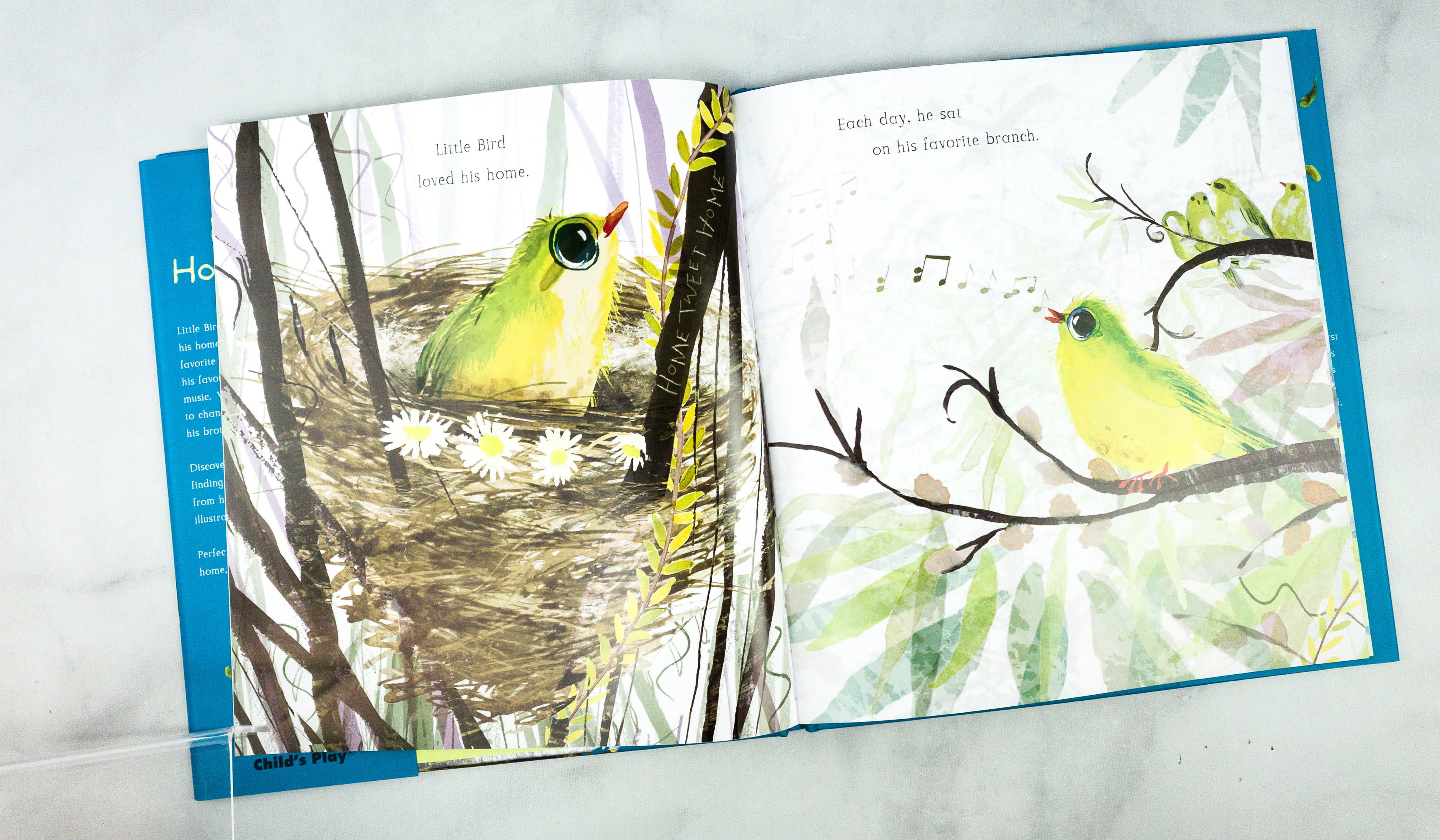 My kids were in awe of the well-detailed illustrations. They've re-read this just to see the pretty birds all over again!
The sentences are longer than the first book's, but they're still easy to follow.
This month's new picture books from Elephant Books are a hit with my kids! One is about an unlikely friendship and the other is a heartwarming tale about having a home. Aside from new vocabulary words and charming illustrations, these books even offer life lessons and start wonderful conversations! They are surely worth adding to my kids' book collection! If you also have young bookworms at home, this is a good subscription to consider. The books will be sent straight to your door, so no need to go from one bookstore to another in search of the perfect read for kids!
What do you think of this month's box?