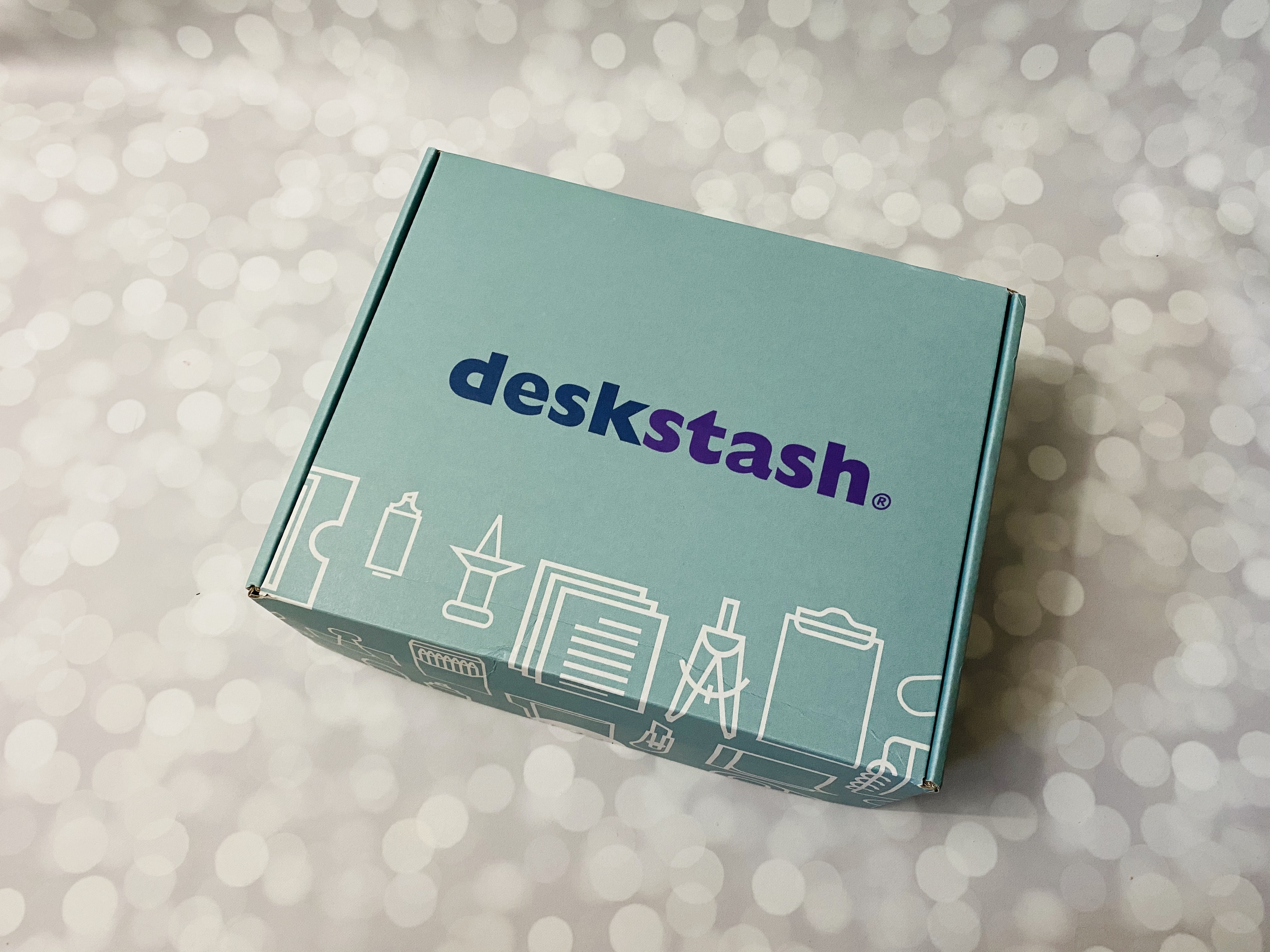 Desk Stash is a quarterly subscription box to level up your workspace with fun, creative, and unique products. Whether it's at the office, the classroom, or just to keep around the house, they curate a selection of funky but functional products. The box ships every three months. You can pay quarterly for $45 USD or annually (four boxes) for $170. They currently only ship to the US.
DEAL: Get 10% off your first quarterly or annual subscription box! Use coupon code HELLO10.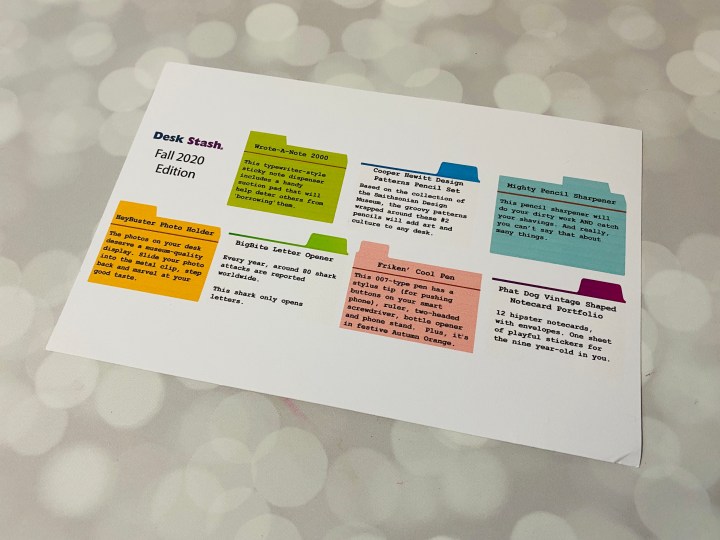 First look! This is the Fall 2020 box!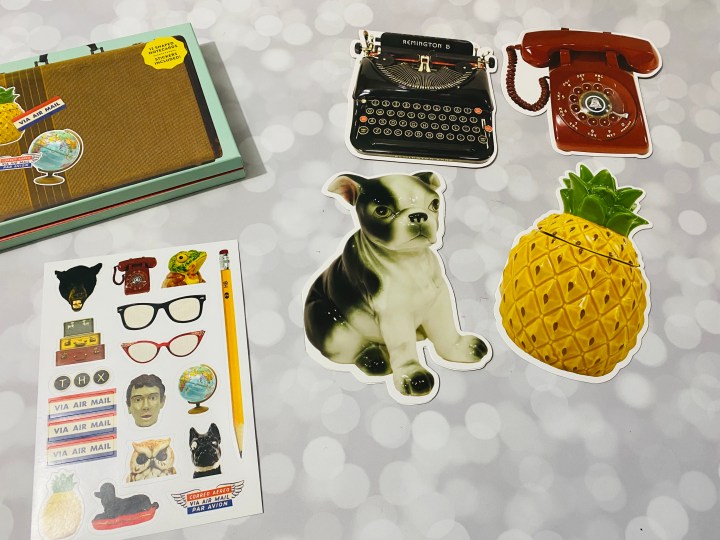 Vintage Notecard Set — This is a set of super cute and creative notecards in four designs: typewriter, telephone, doggo, and pineapple. Along with the cards are coordinating stickers (I love the T H X spelled out in typewriter keys!) and envelopes. The cards are blank inside so you can add whatever message you like. I have been penning a lot of cards and notes to friends lately due to COVID, so I can't wait to surprise them with a quirky card like this! The designer is Galison, who I'm actually familiar with as I love their jigsaw puzzles!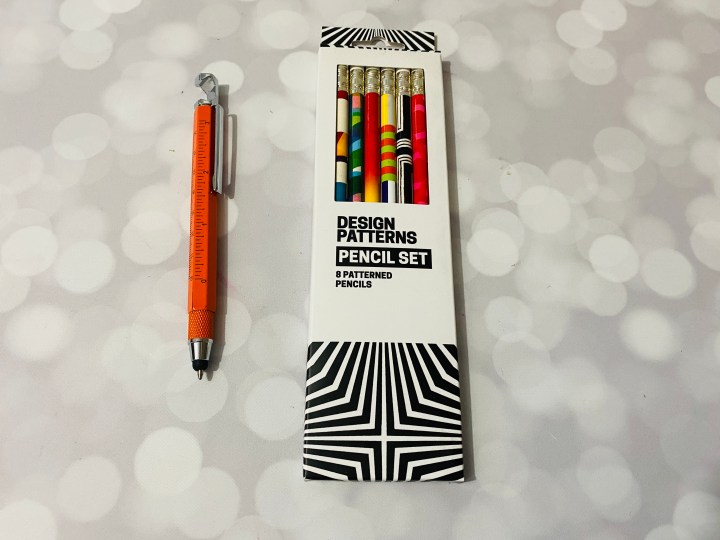 Multi-Pen — I love a good pen, especially one that can multitask along with me. This is a nicely weighted bright orange pen with a bunch of bonus features. When retracted, the tip is a soft stylus to use with tablets and other screen devices. The body of the pen itself is a ruler, and there's a bottle opener and phone stand on the end. It also writes smoothly and is comfortable to hold due to the hexagonal shape.
Design Pattern Pencils — Based on art from the Smithsonian, these pencils are bright and cheerful. I use pencils more frequently now that I'm studying Japanese, so I definitely can never have too many. The pencils are an HB/#2 lead, so great for everyday use such as writing.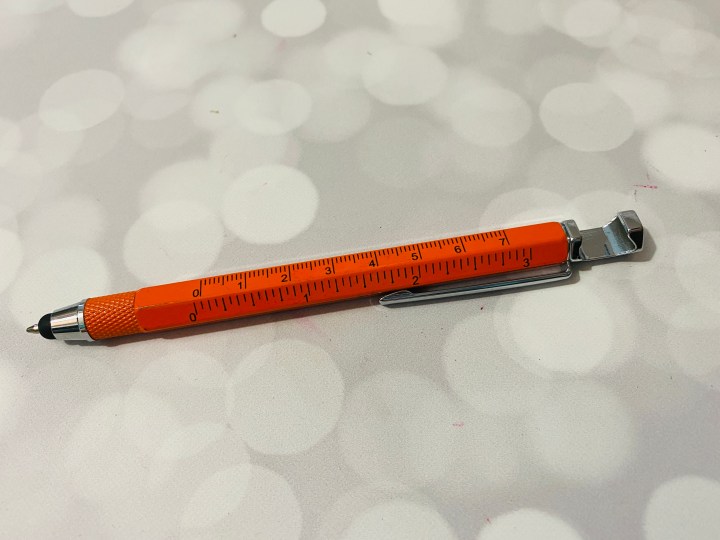 Here's another glamour shot of that magical pen… I love how funky it is!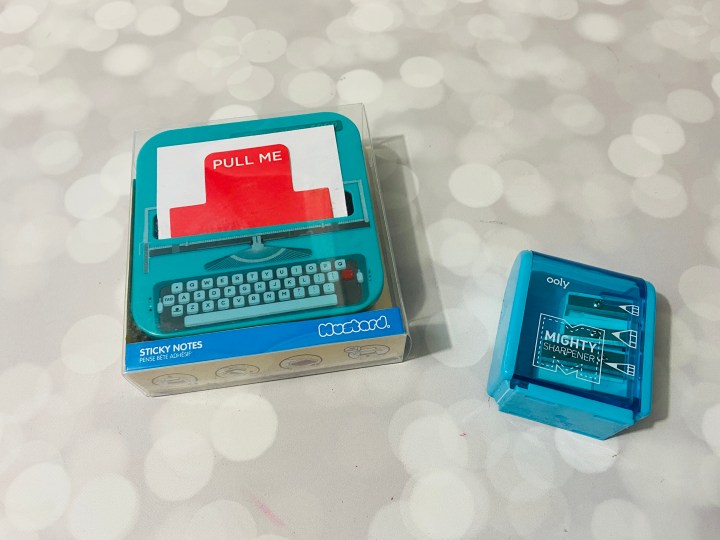 Typewriter Sticky Notes — Desk Stash is keeping my sticky note game strong, as they always include a fun variety in their box. I really love the design of this one, with the sticky notes mimicking the motion of paper coming out of a typewriter.
Might Sharpener — To go with my new pencils is a pencil sharpener that can accomodate a variety of pencil sizes and shapes. I won't lie, I've already found my ride or die pencil sharpener (a 2-step sharpener from Europe, absolutely life-changing) but it's always good to have a backup or two just in case.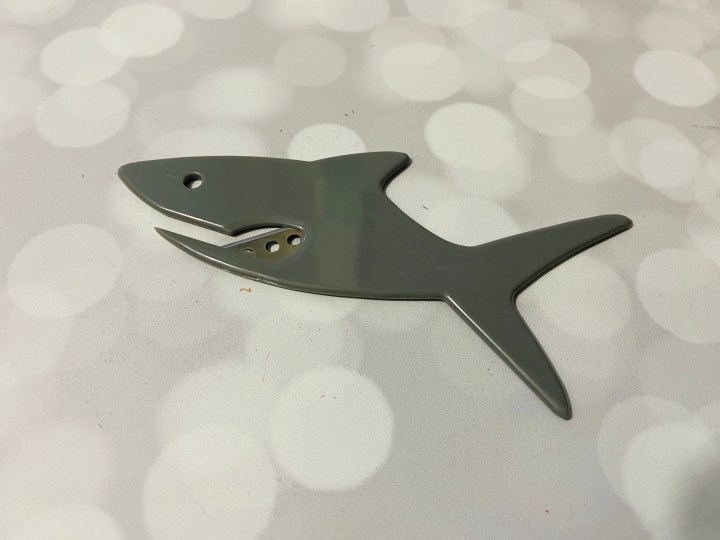 Shark Letter Opener — Is it weird that as a 35-year-old adult, I've never owned a letter opener before? I always go at it ham-fisted and rip open my envelopes… this is a much more enjoyable tool to use!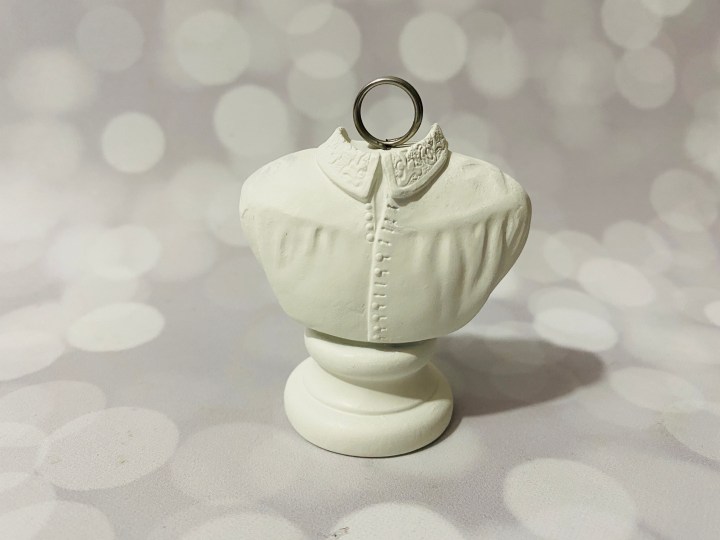 Bust Photo Frame — I was really pleased with the quality of this quirky photo holder. It's solid and heavy, feeling like it is in fact made of some kind of fancy plaster or marble-like those famous busts. It's such a cute idea!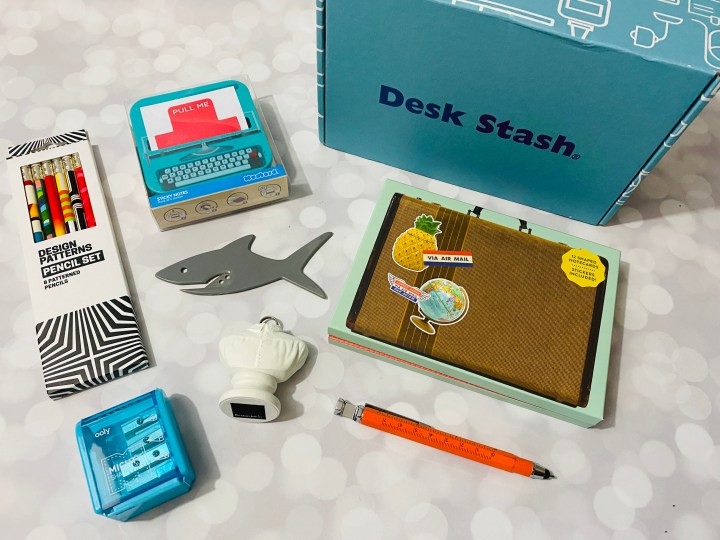 Desk Stash always packs so much fun into their box. Everything is functional and serves its purpose, but the added cheer and colour they include brings it above other stationery collections. My pencil case is always happy after I unbox the latest Desk Stash, and this would be such a great box for a student, a teacher, or anyone really. Who doesn't need pens or sticky notes?! The Fall box was so much fun to open and I love that I'll get so much use out of everything.
What do you think of this subscription?