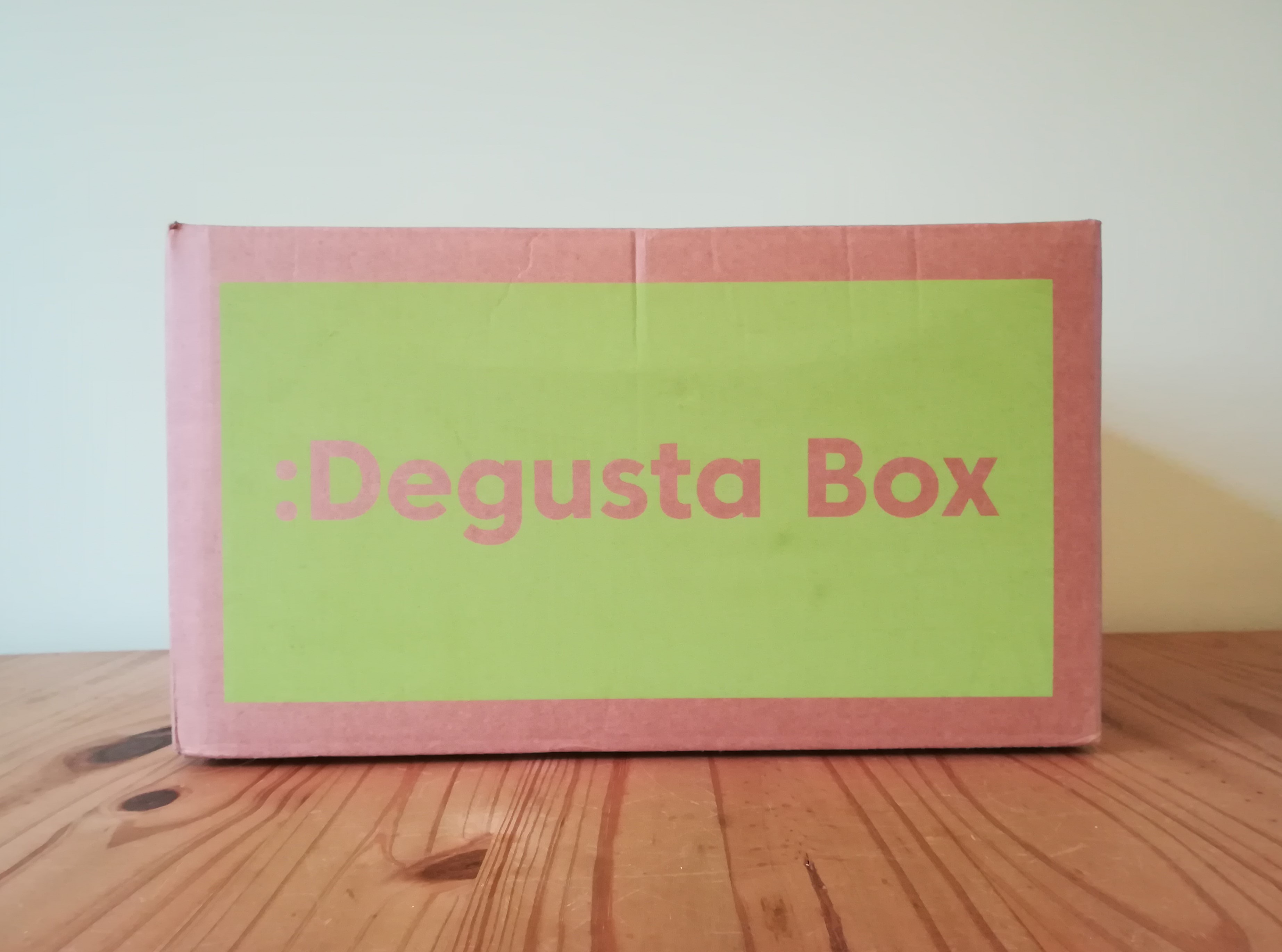 DegustaBox UK is a monthly subscription box that brings your favorite food and snacks to your doorstep. The subscription costs £12.99 per month and you'll get a box filled with 10-15 products and goodies! This box is always full of so many new things to try.
DEAL: Get your £5 off your first box, plus get free bonus item and delivery! Use coupon code HELLOSUBSCRIPTION18.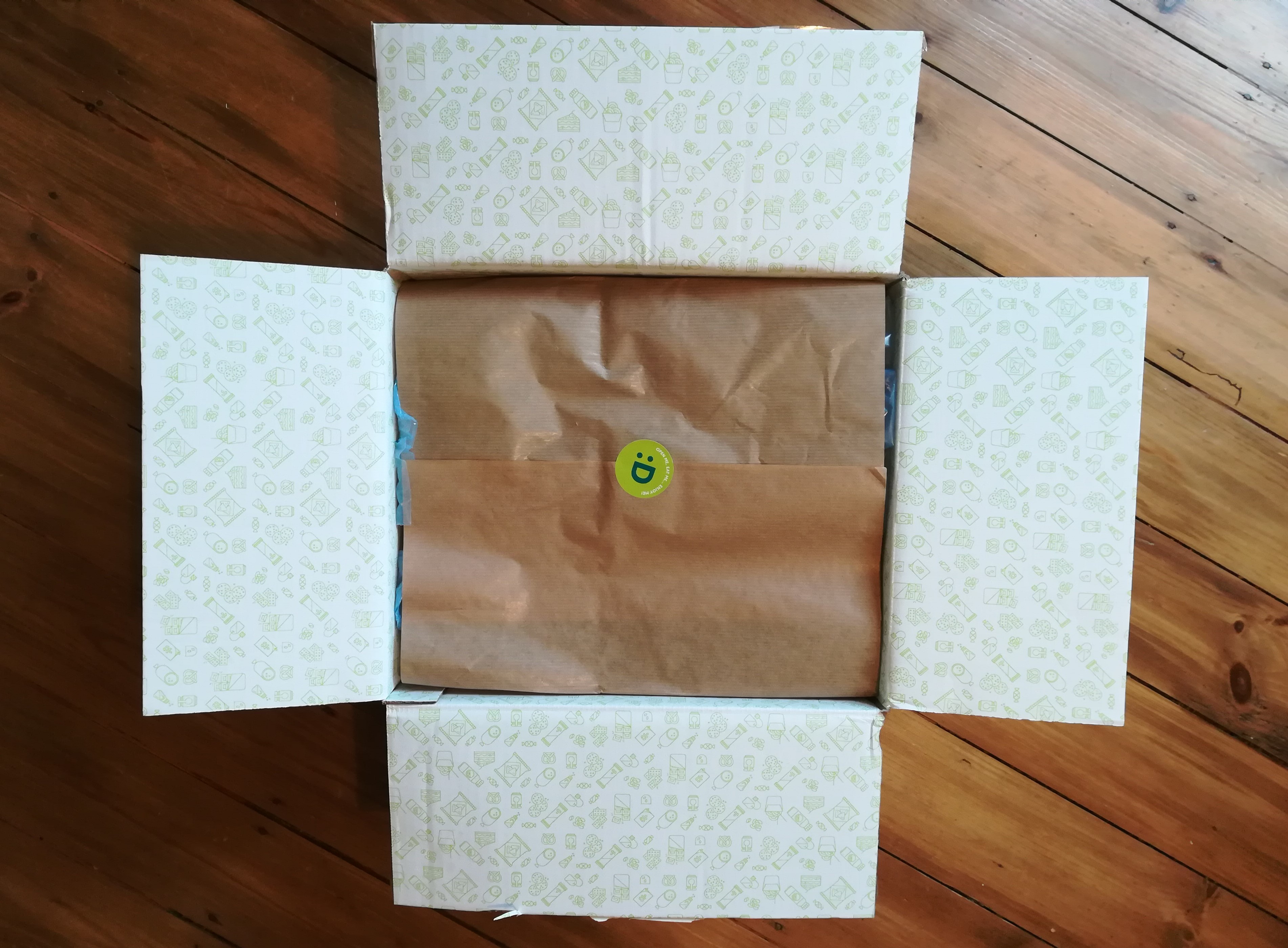 The box has a bold lime green graphic while the inside has cute little images of snack items. Plastic wrap and butcher paper keep all the contents safe.
Here are all the products in October's box.
October's box has a Movie Night & Halloween theme, of course.
Malteser's Instant Hot Chocolate (£2.59) is a cocoa and malt flavoured drink mix.  I prepared this with Jersey milk rather than water as suggested, and it was delicious.  I really enjoyed the added malt flavour and definitely recommend this as an alternative to plain hot chocolate mixes.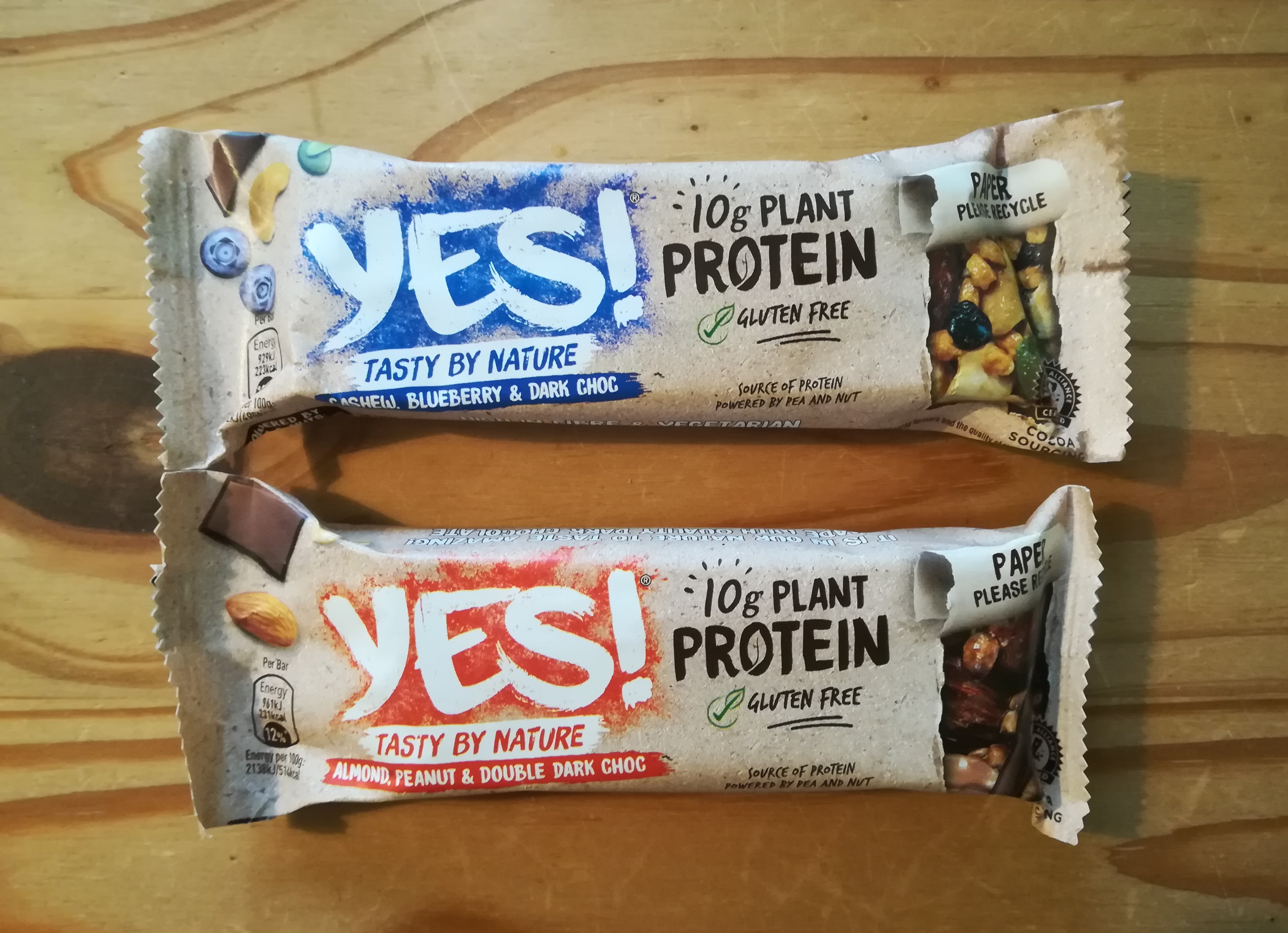 The product of the month is YES! protein bars (£1.59).  I received two bars: Almond, Peanut & Double Dark Chocolate and Cashew, Blueberry and Dark Chocolate.  YES! bars have 10g of plant protein, are gluten free and come in recyclable packaging.  Most importantly, they are super tasty.  I've tried several flavours of YES! bars and they are all great, loaded with nuts and chocolate, making a satisfying and healthy snack.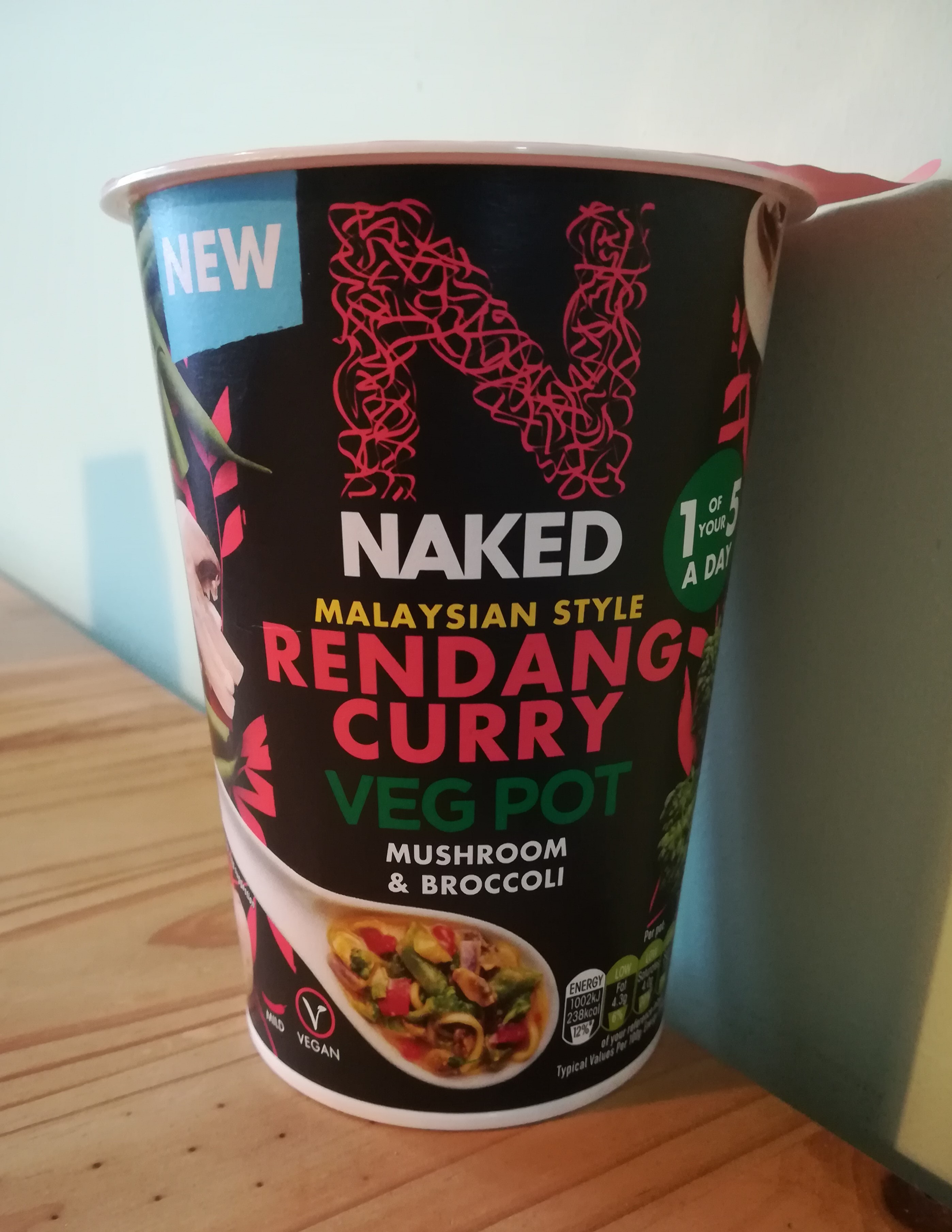 Naked Malaysian Rendang Veg Pot (£1.50) are 100% plant based noodle pots.  These make a really quick and easy lunch, with more interesting flavours than your average noodle pot.  I much prefer the flavour of the Naked 5 Minute Noodles for the hob which I received in a previous box – I've since bought several packets of those – but the pots are a good option when convenience is a big factor.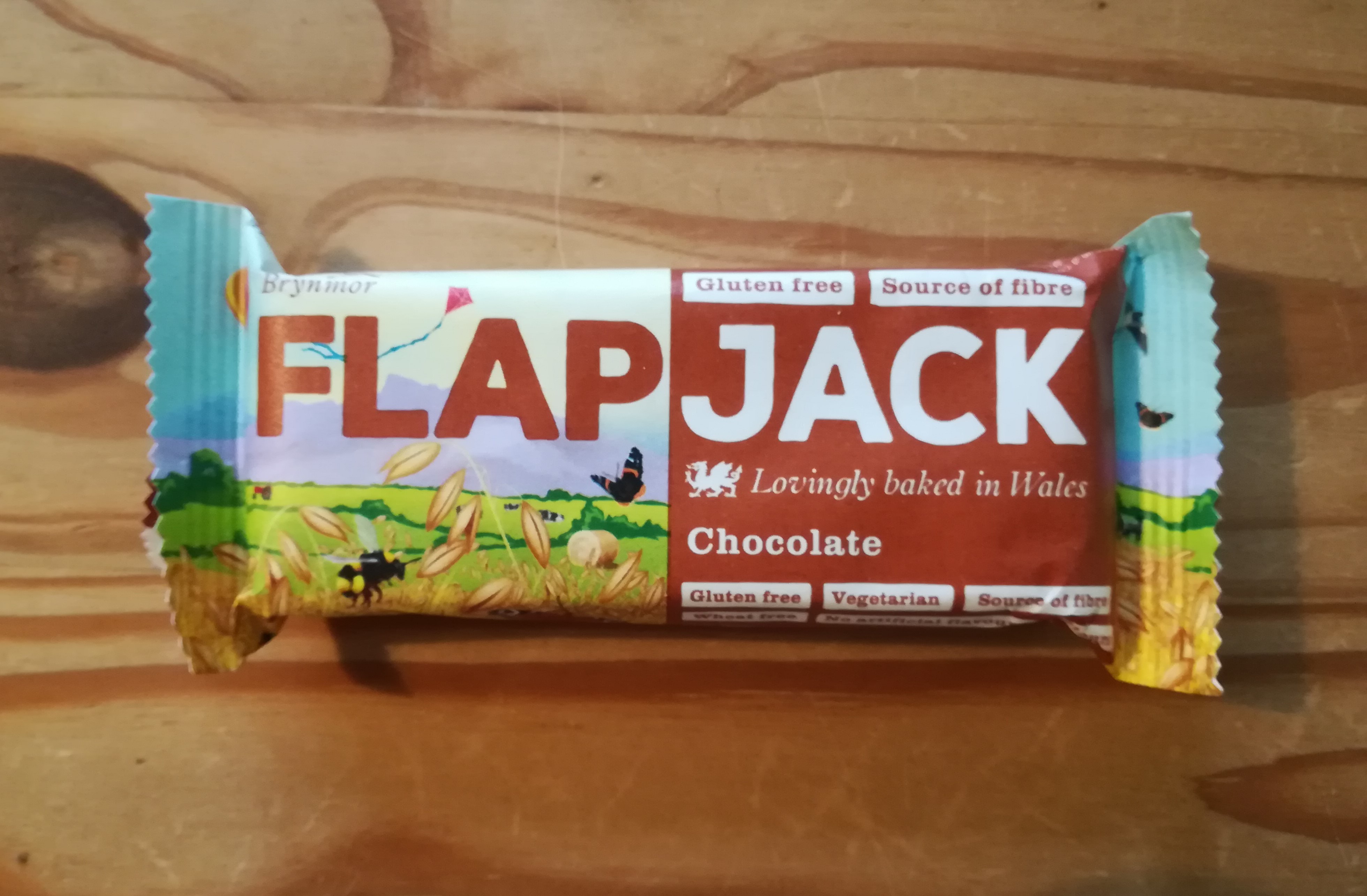 Brynmor Chocolate Flapjack (£1.29) is a total treat – a hearty, sweet flapjack topped with a thin layer of chocolate.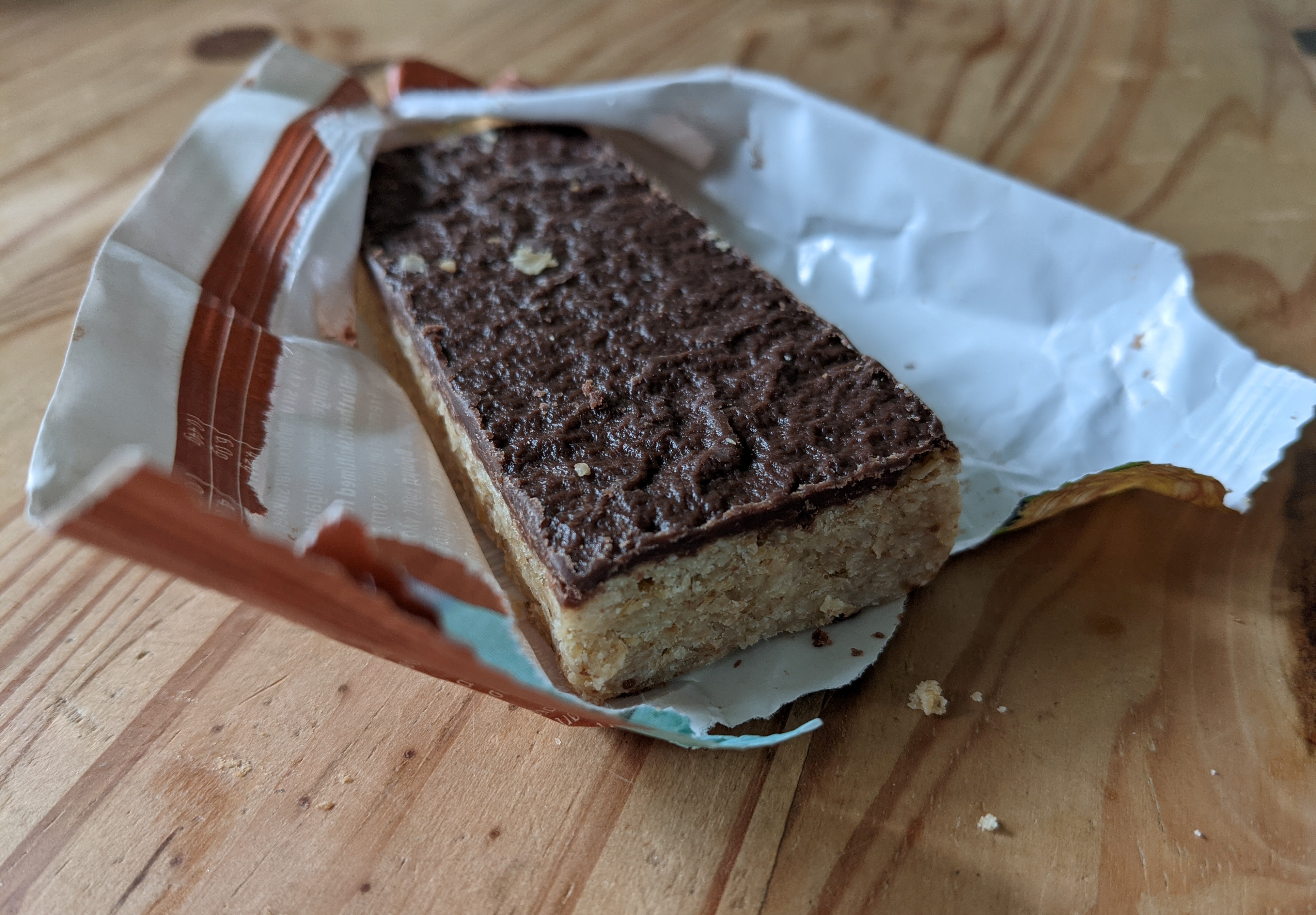 I was alittle disappointed to find the whole flapjack wasn't chocolate flavoured, but it was still really delicious.  These are definitely an indulgence, with 370 kcal per bar, but they are worth it as an occasional treat.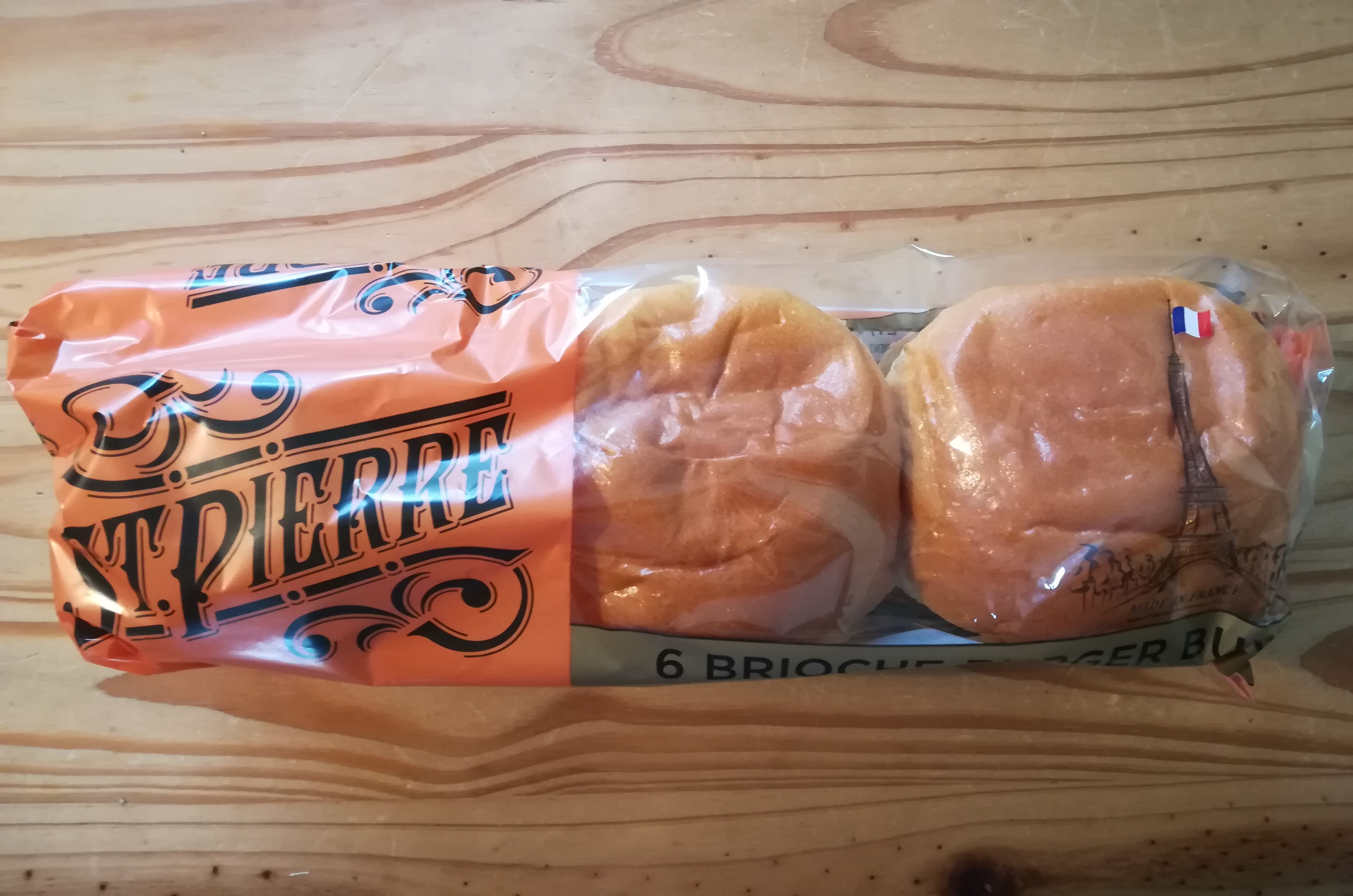 Each box includes a pack of 6 St Pierre Brioche Burger Buns (£2).  My husband ate all of these – he said they were good and on par with other good quality brioche buns we've bought.
The box includes a voucher for Scarestrings Strawberry Yollies (£2), which are yogurt on a stick.  Unfortunately I cannot comment on the taste of these, as I haven't made it to a large supermarket to redeem my voucher.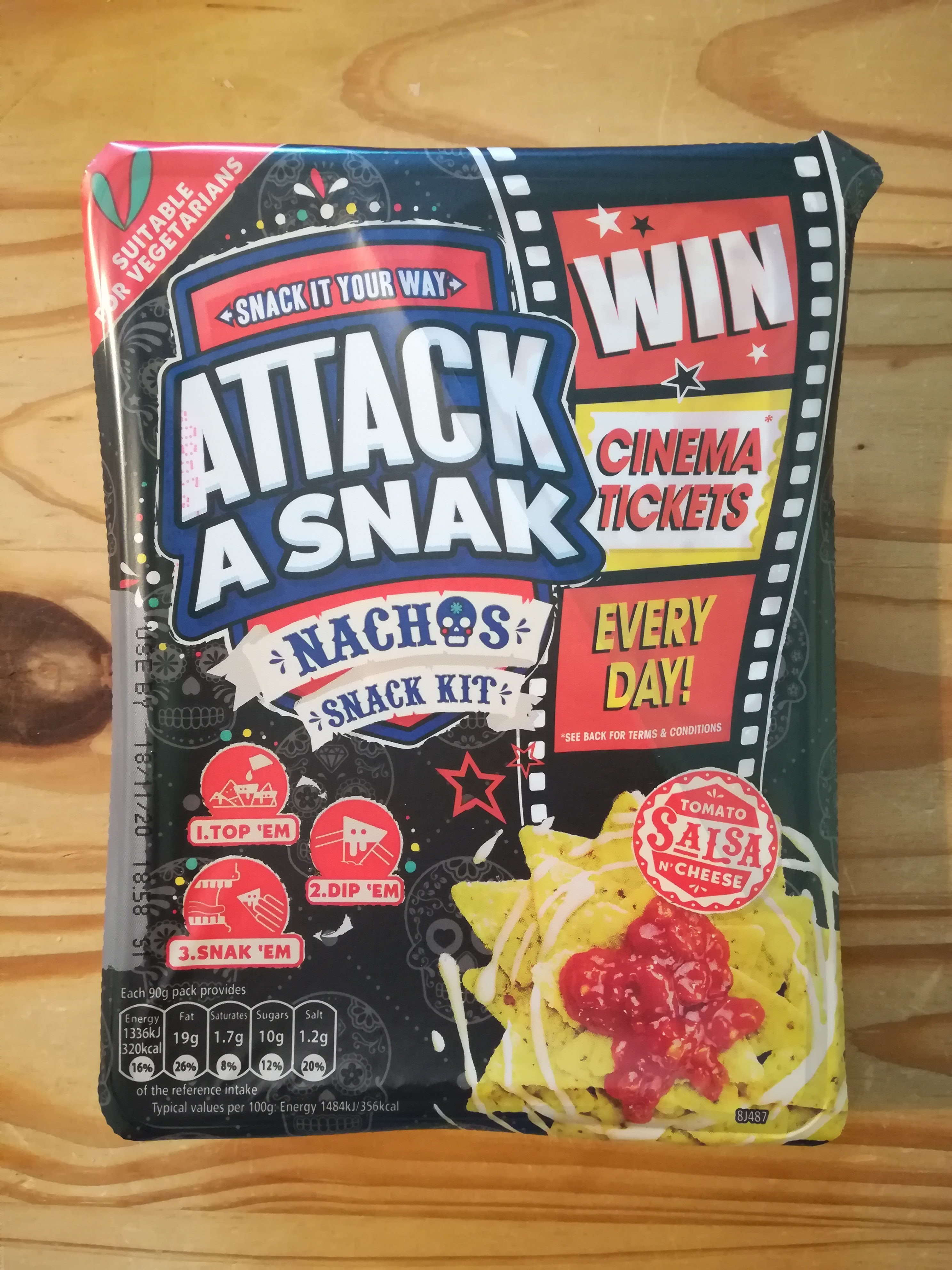 Attack a Snak Original Nachos (£1.50) contain mini tortilla chips, a pot of salsa and a packet of cheese sauce.  This product has a short shelf life, and unfortunately by the time I got around to trying it the chips were stale.  If eaten when fresh, it makes a good and portable snack when you fancy something more interactive than a bag of crisps.
Reese's Peanut Butter Minis (£1.50) are bitesize, unwrapped versions of the classic candy.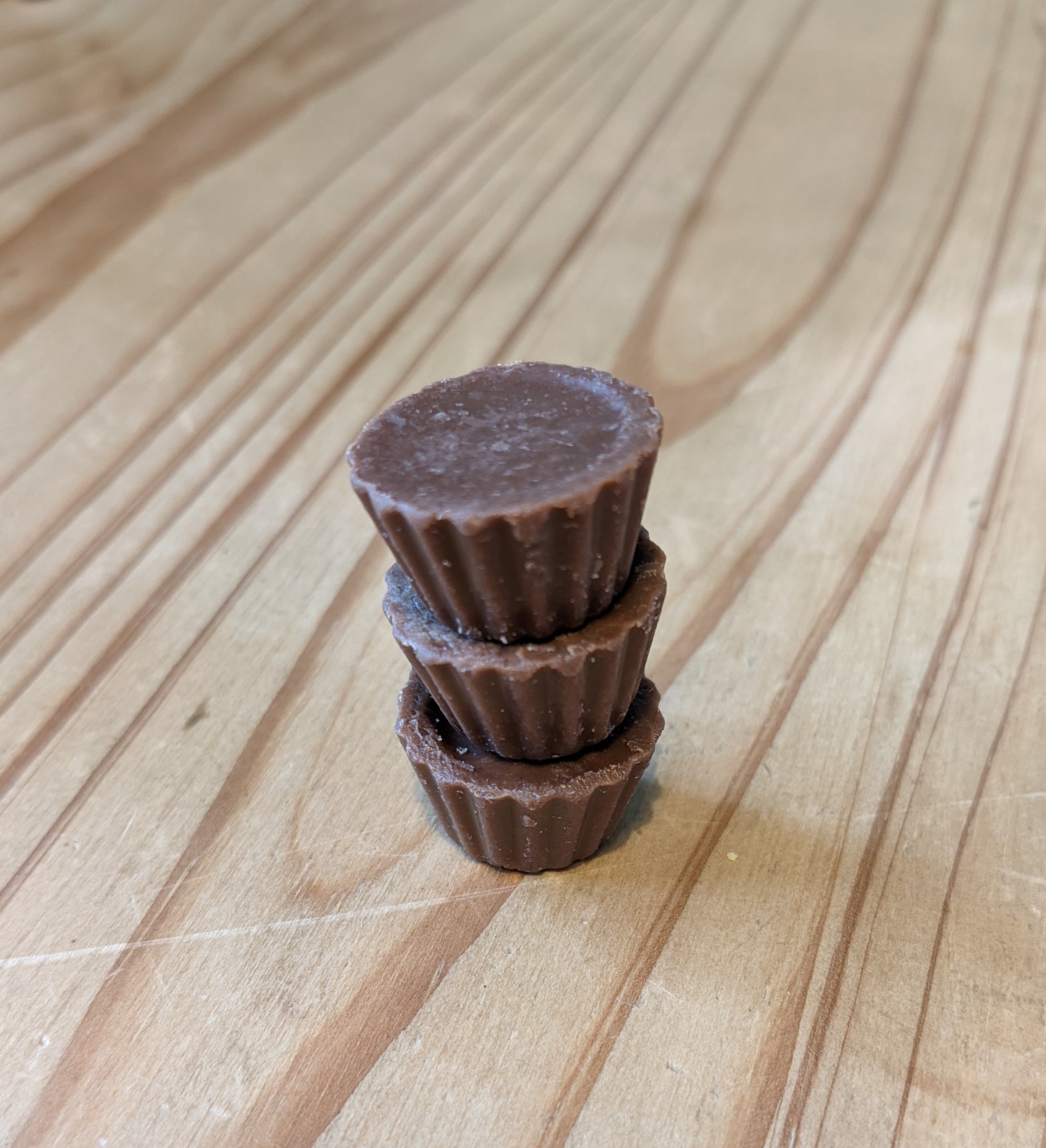 Reese's cups have always been my favourite Halloween candy so I was delighted to see this mini version in October's box.  It's a real struggle not to eat the whole bag!
Olly's Pretzel Thins (£1) are wafer thin, oven baked pretzels.  I received little bags of Salted Original and Multi-seed Sesame flavours.  Both of these were amazing – I loved how crispy and perfectly seasoned both flavours were and I  actually prefer them to regular pretzels.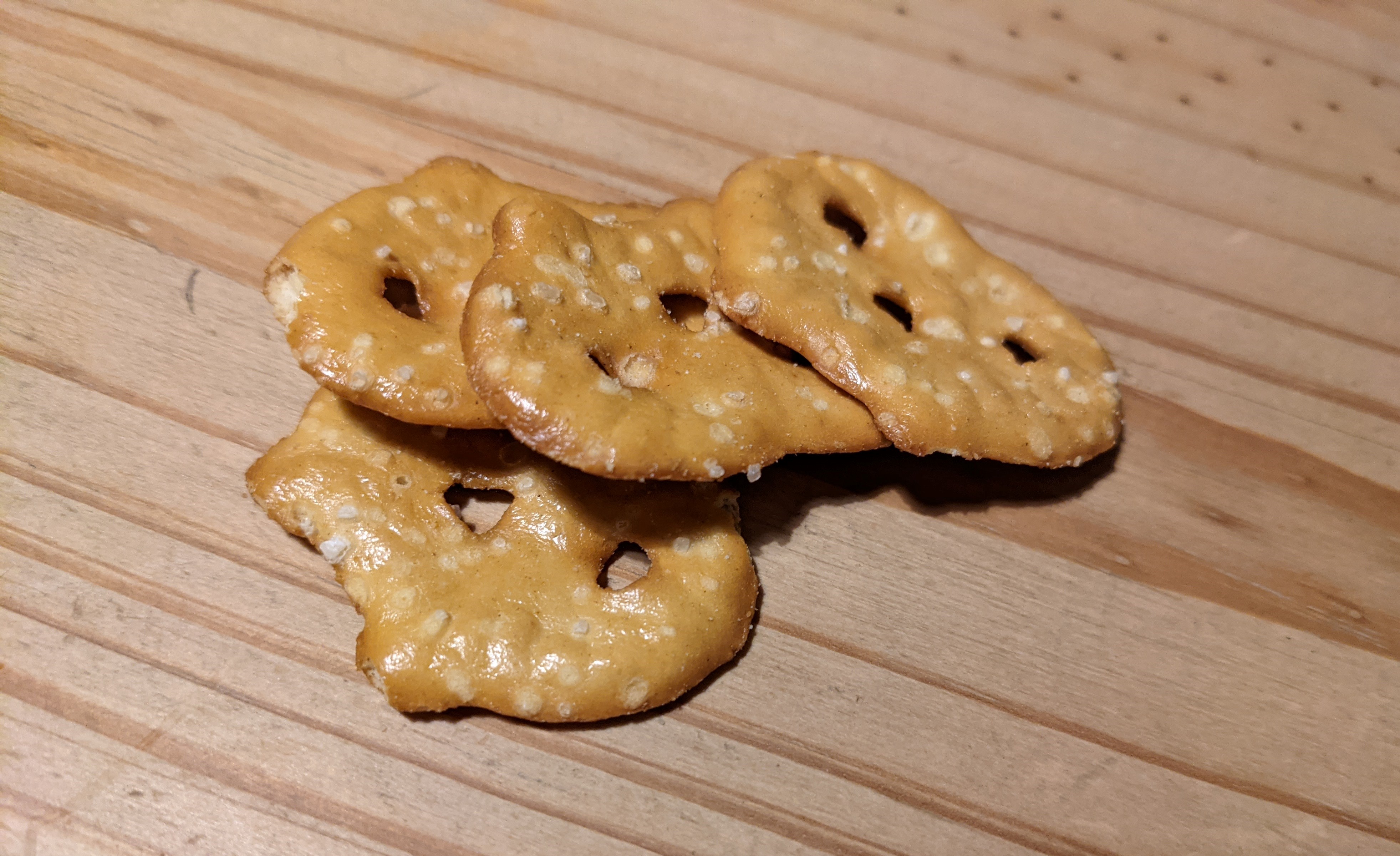 The original version had just the right amount of salt while the multi-seed had a really nice complex flavour from the black and white sesame seeds.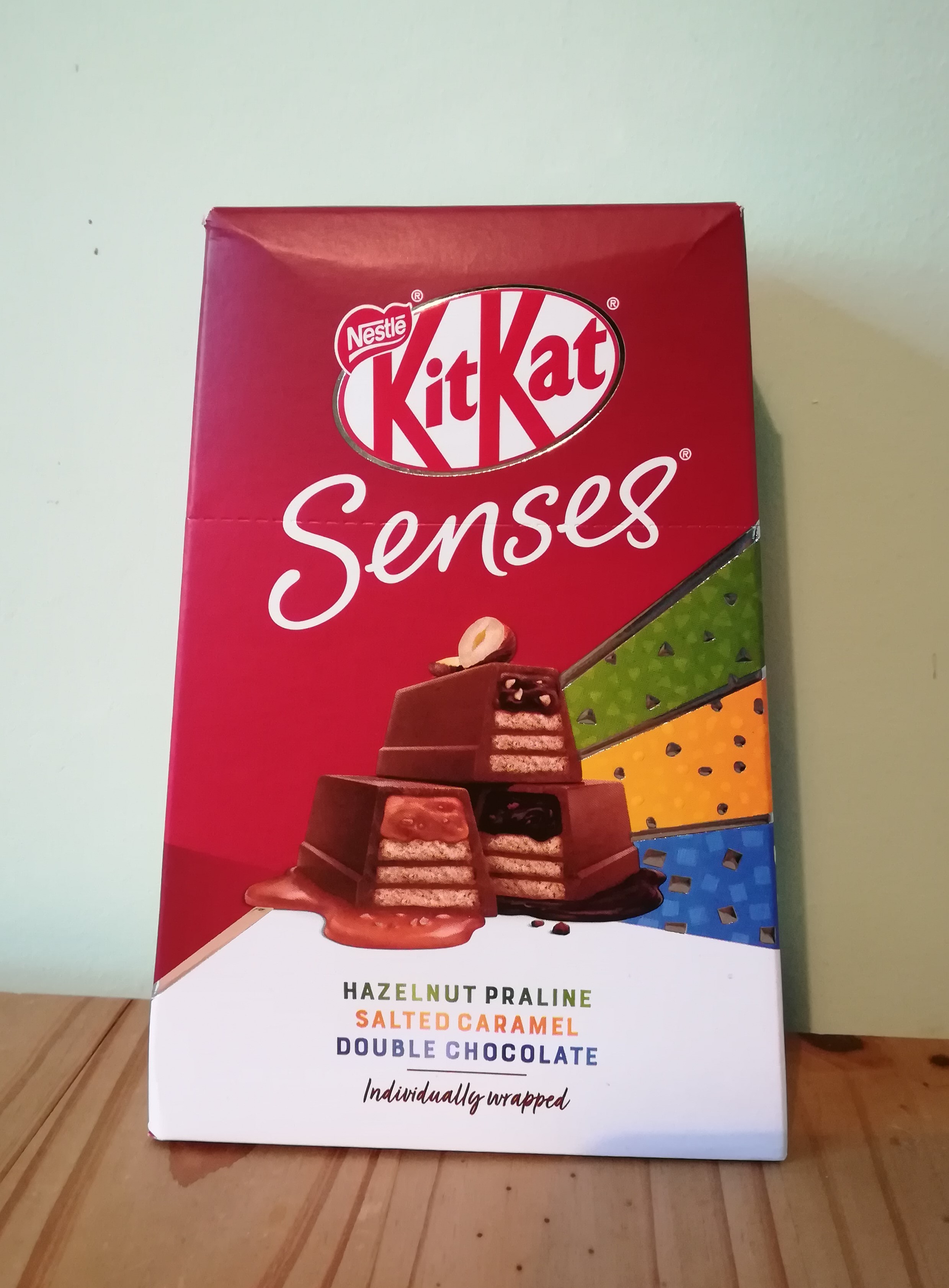 KitKat Senses Chocolate Selection Gift Box 240g (£5) contains individually wrapped Salted Caramel, Double Chocolate and Hazelnut Praline flavoured KitKats.  These are all really nice, gussied up versions of KitKats.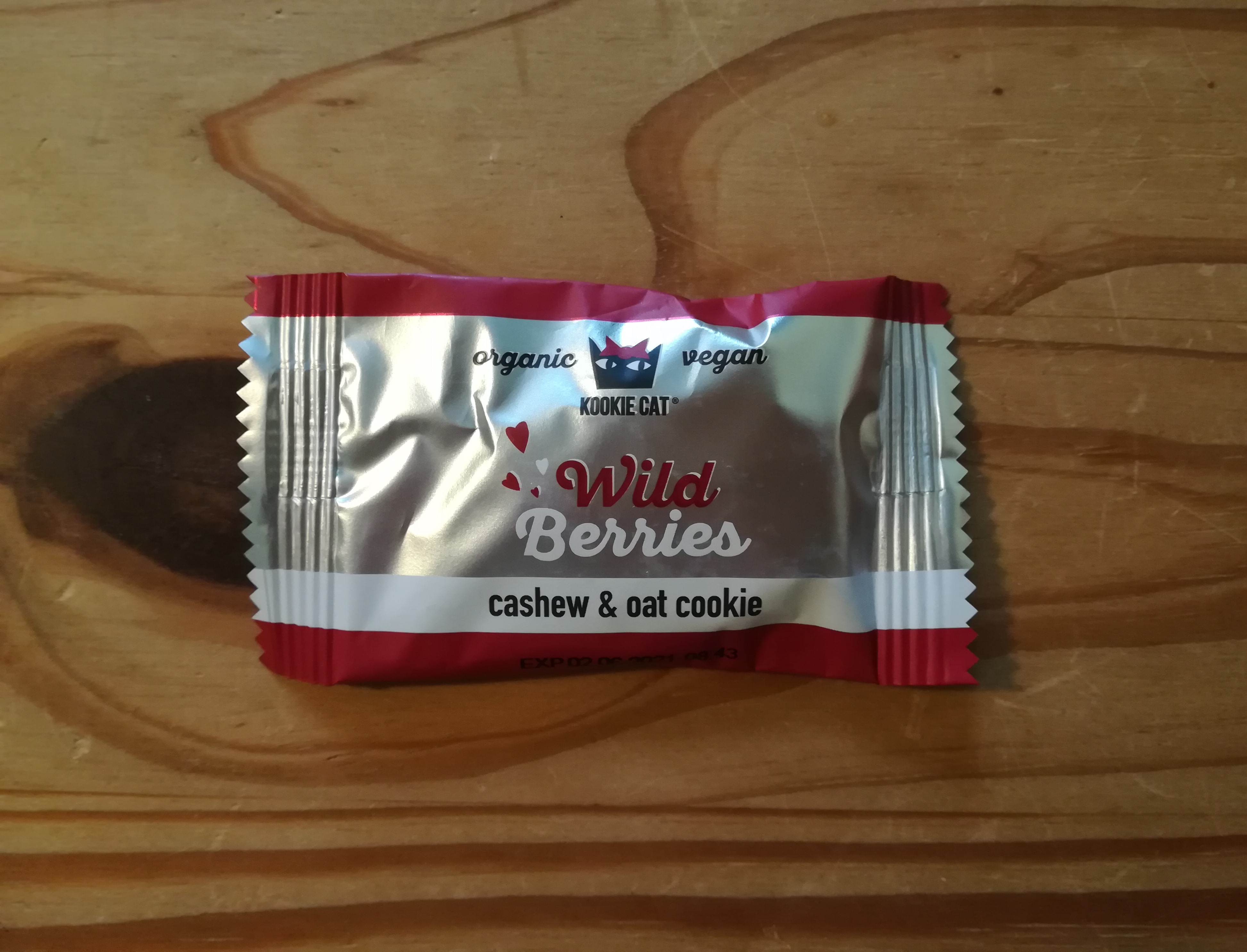 Each box includes a free gift of a Kookie Cat Wild Berries cookie.  This an organic, vegan cookie made with cashew, oats and lingonberries.
This tastes healthy, a tiny bit sour, not too sweet and nothing like a normal cookie.  I can't say I'm a fan.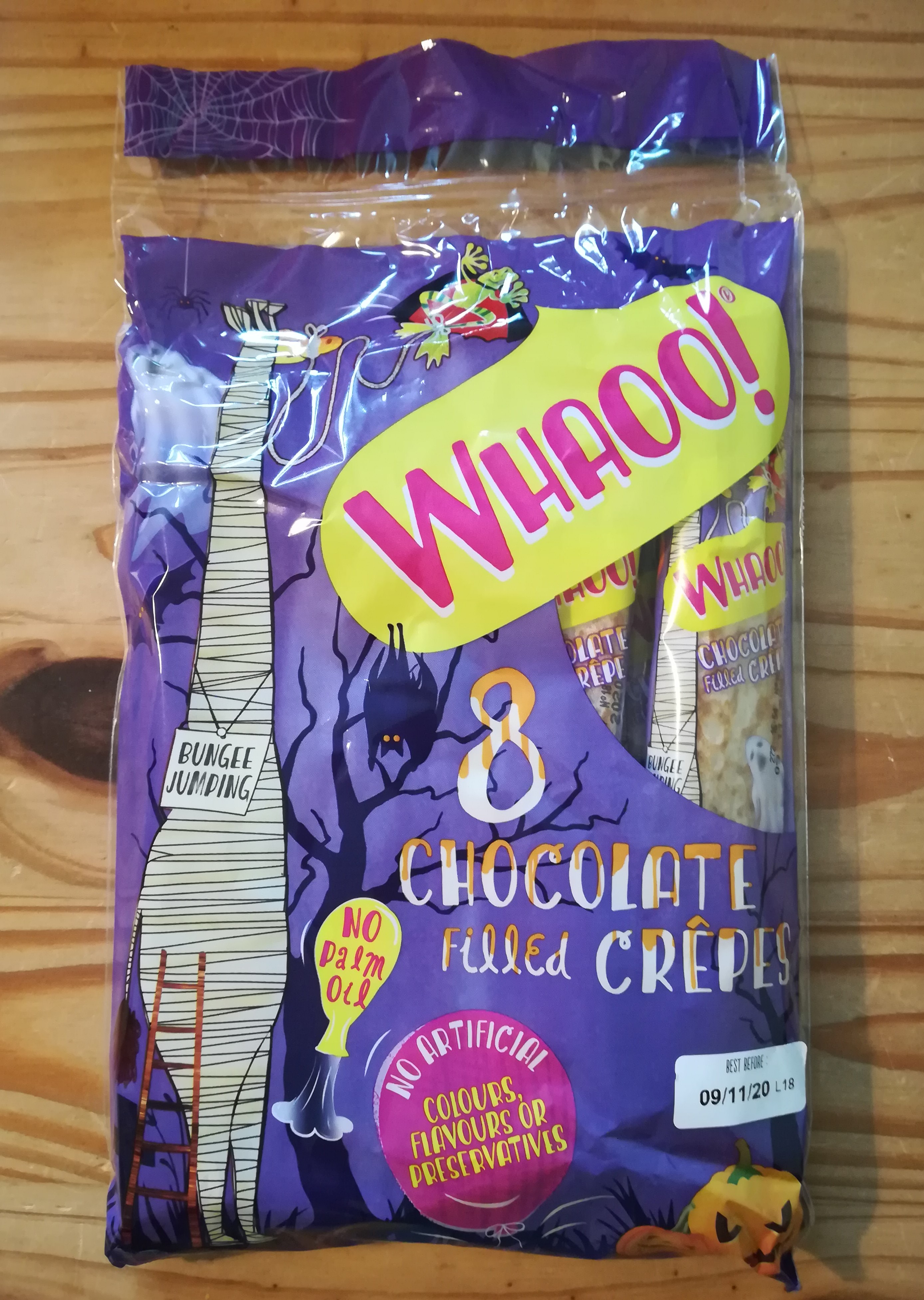 Whaoo! Chocolate Filled Crepes (£1.75) are rolled crepes filled with a thick chocolate spread.  Each individually wrapped crepe can be heated in the microwave for a warm, gooey treat.  These were pretty good, the chocolate filling is really sweet, but overall really tasty.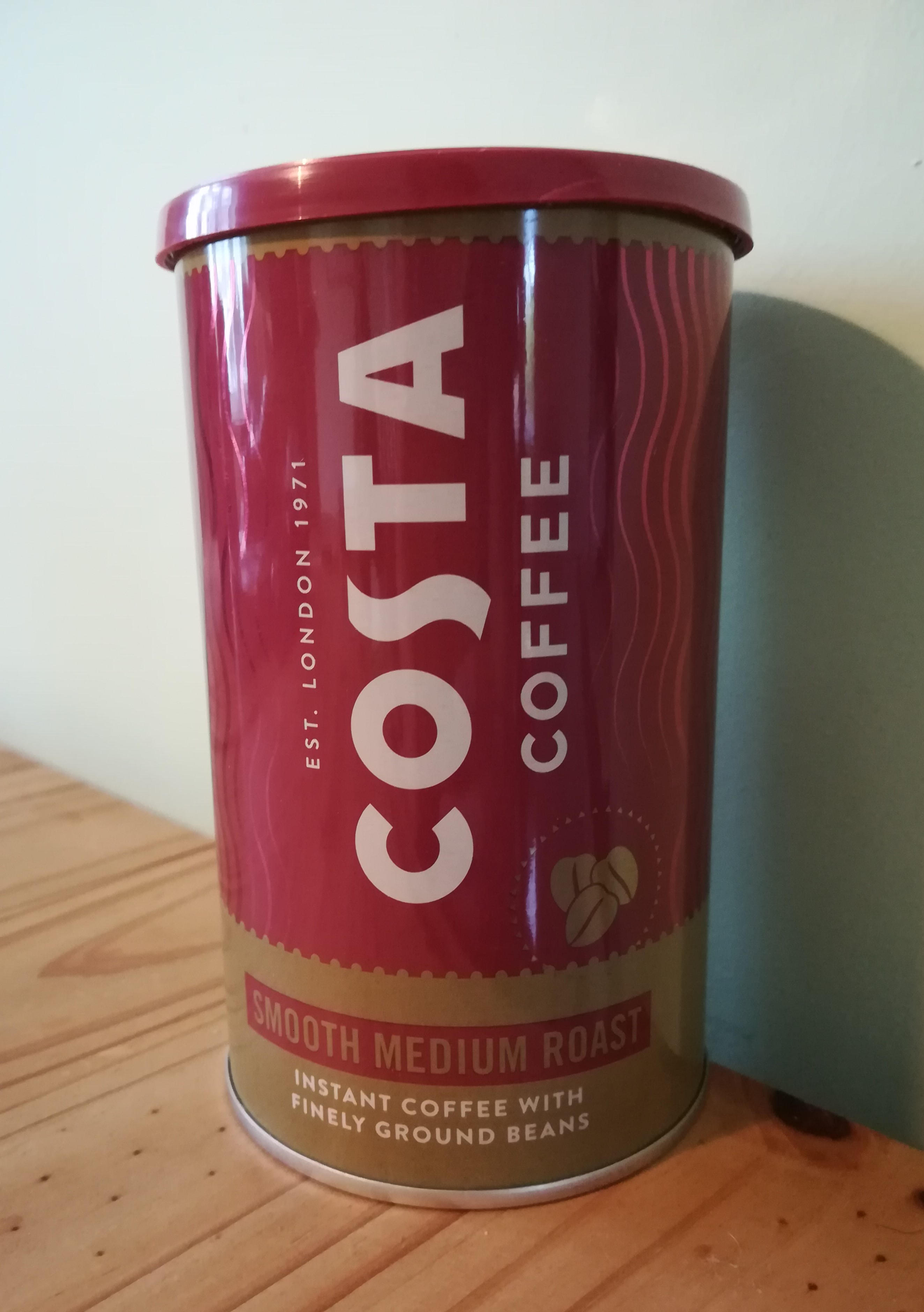 Costa Instant Coffee (£5.50) combines both Arabica and Robusta beans for a smooth taste.  A super fast way to get a taste of Costa Coffee at home.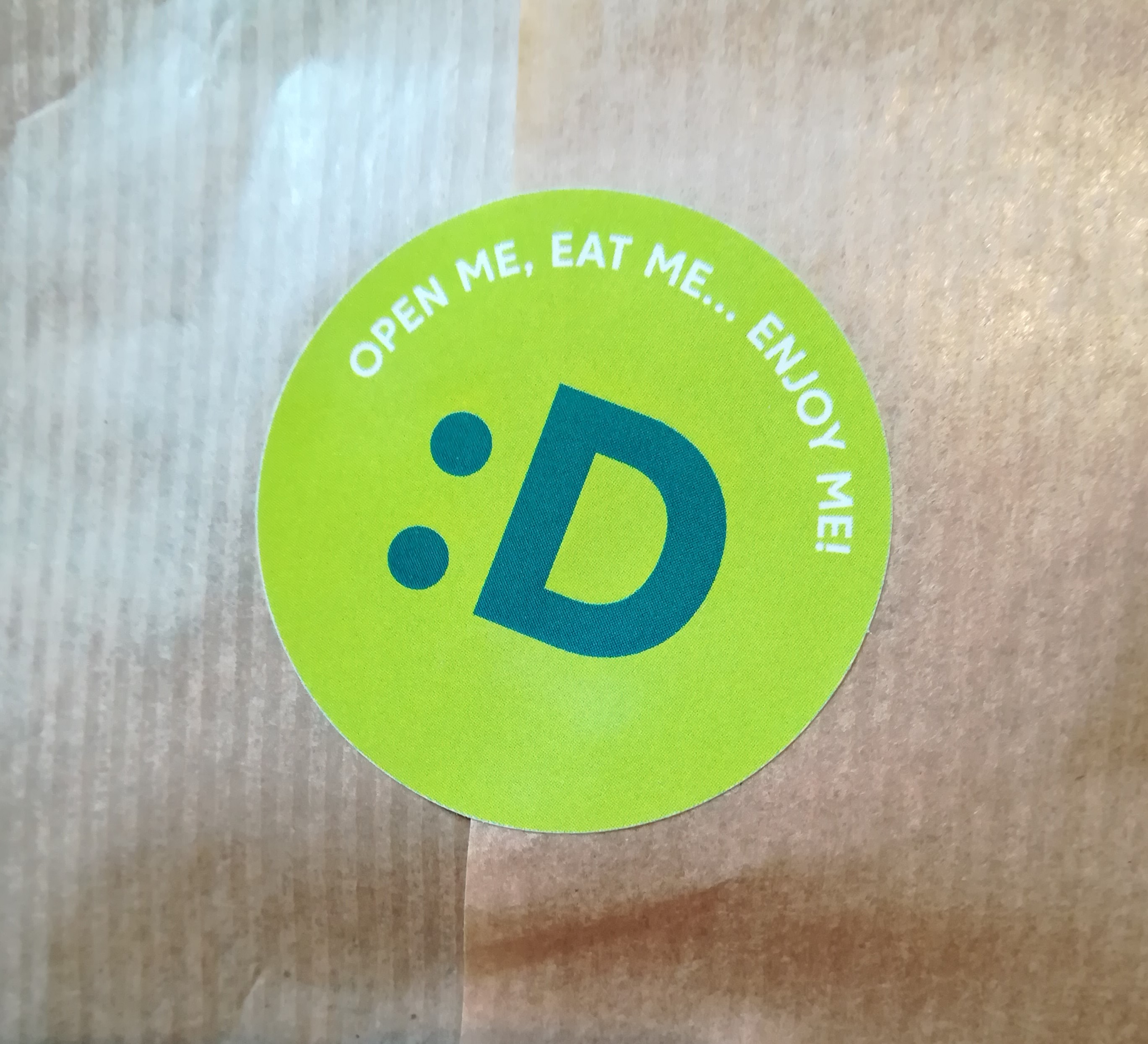 I enjoyed trying the products in October's box.  My favourites were the Brynmor Flapjack, Reese's Mini Cups and Ollie's Pretzel Thins.
Have you tried DegustaBox UK?