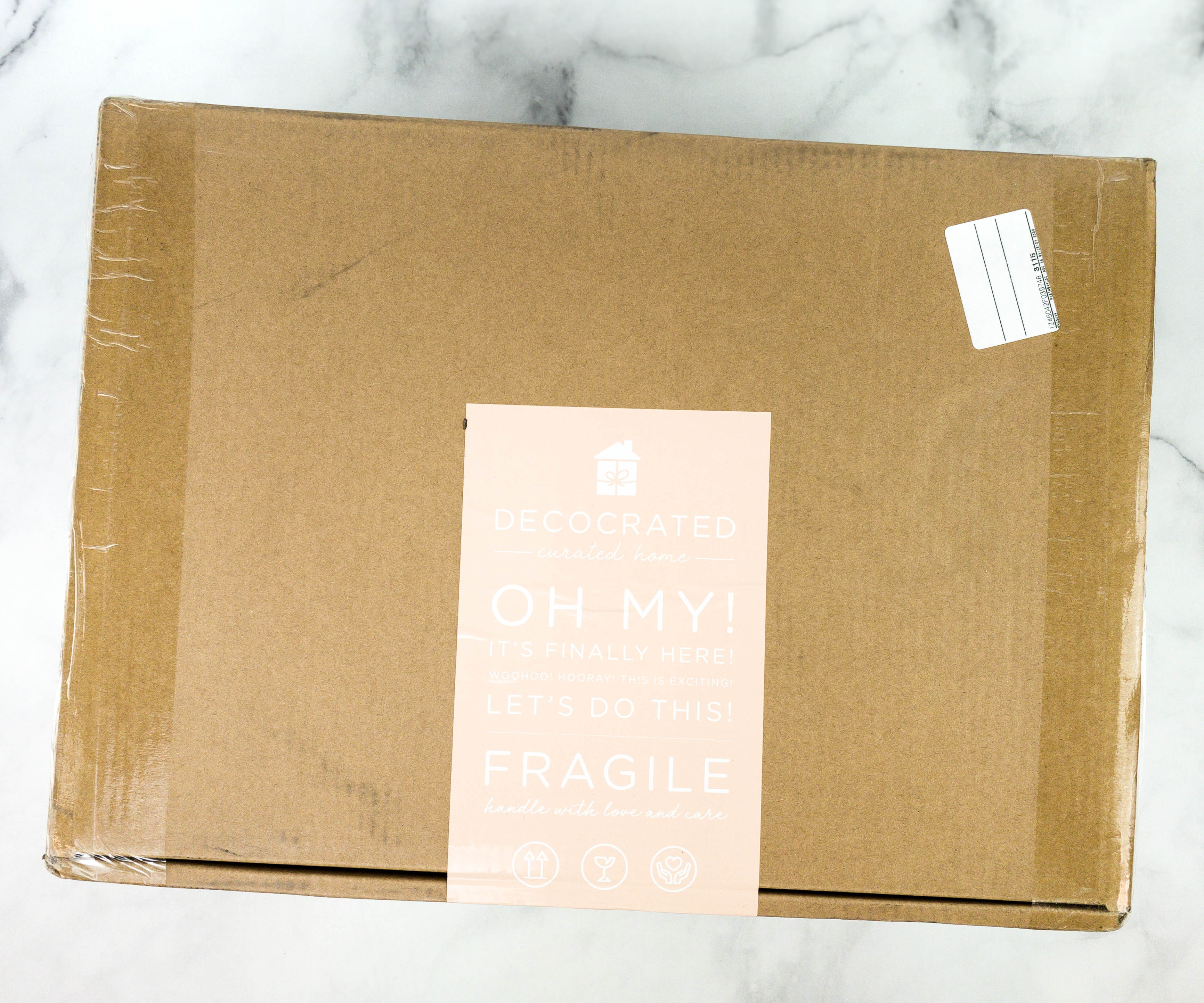 Decocrated is a quarterly subscription that sends beautiful home decor! Shipping every 3 months, each box will include a handpicked selection of home decor based on the season to keep your place feeling fresh, as well as items that work with the pieces you already own and love. The idea is that at the end of a year's subscription you will have a whole-home collection that works together to help you look like a seasoned decorator. Each Decocrated box is $79 and you can save 10% by signing up for a whole year of subscription.
DEAL: Get $15 off on quarterly or annual subscriptions! Use coupon code HELLOSUB15 at checkout.
HOLIDAY DEAL: Get $20 off on any subscription, including a gift plan! Use this link and use our coupon code HELLO20OFF at checkout.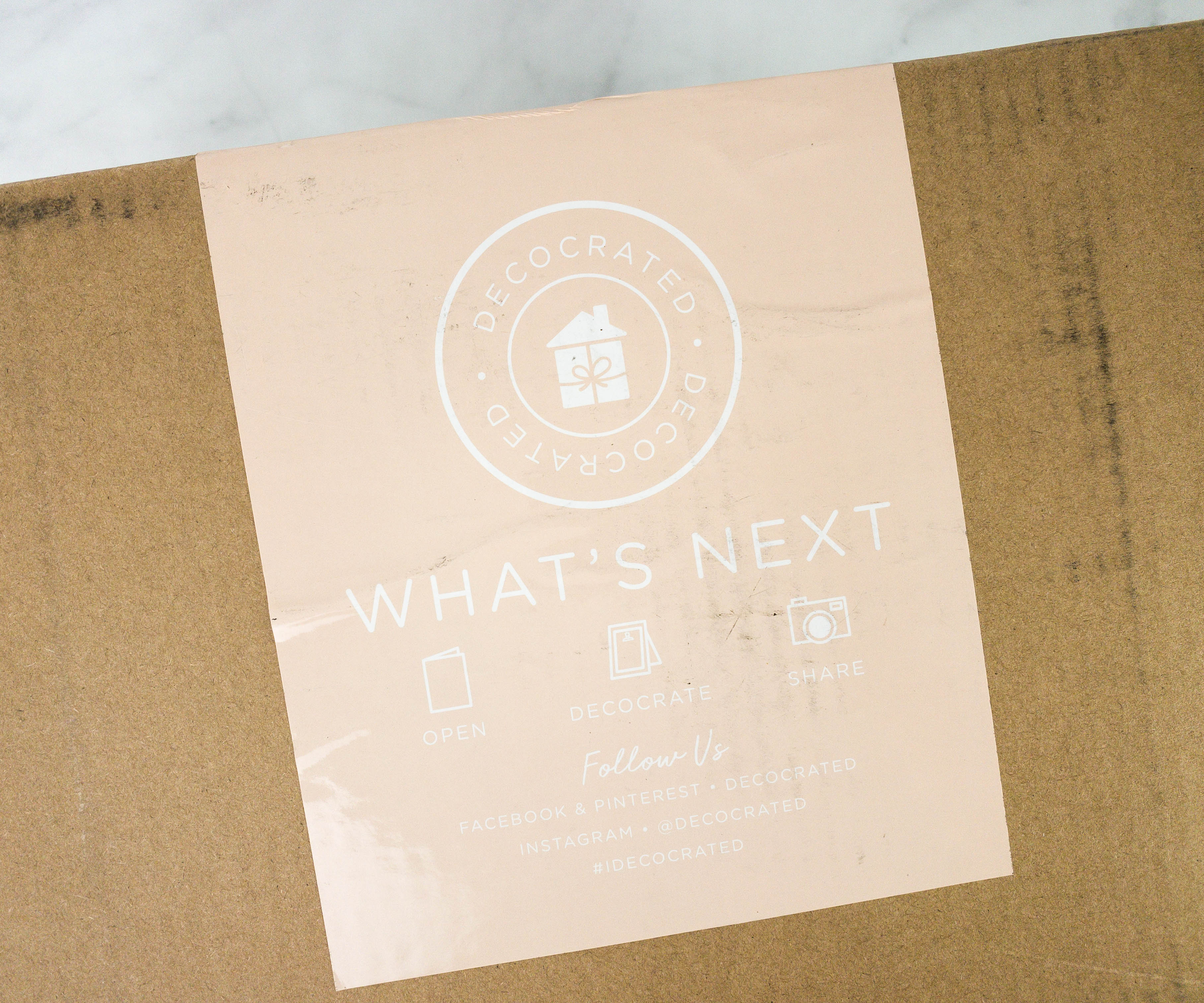 The box is huge and heavy.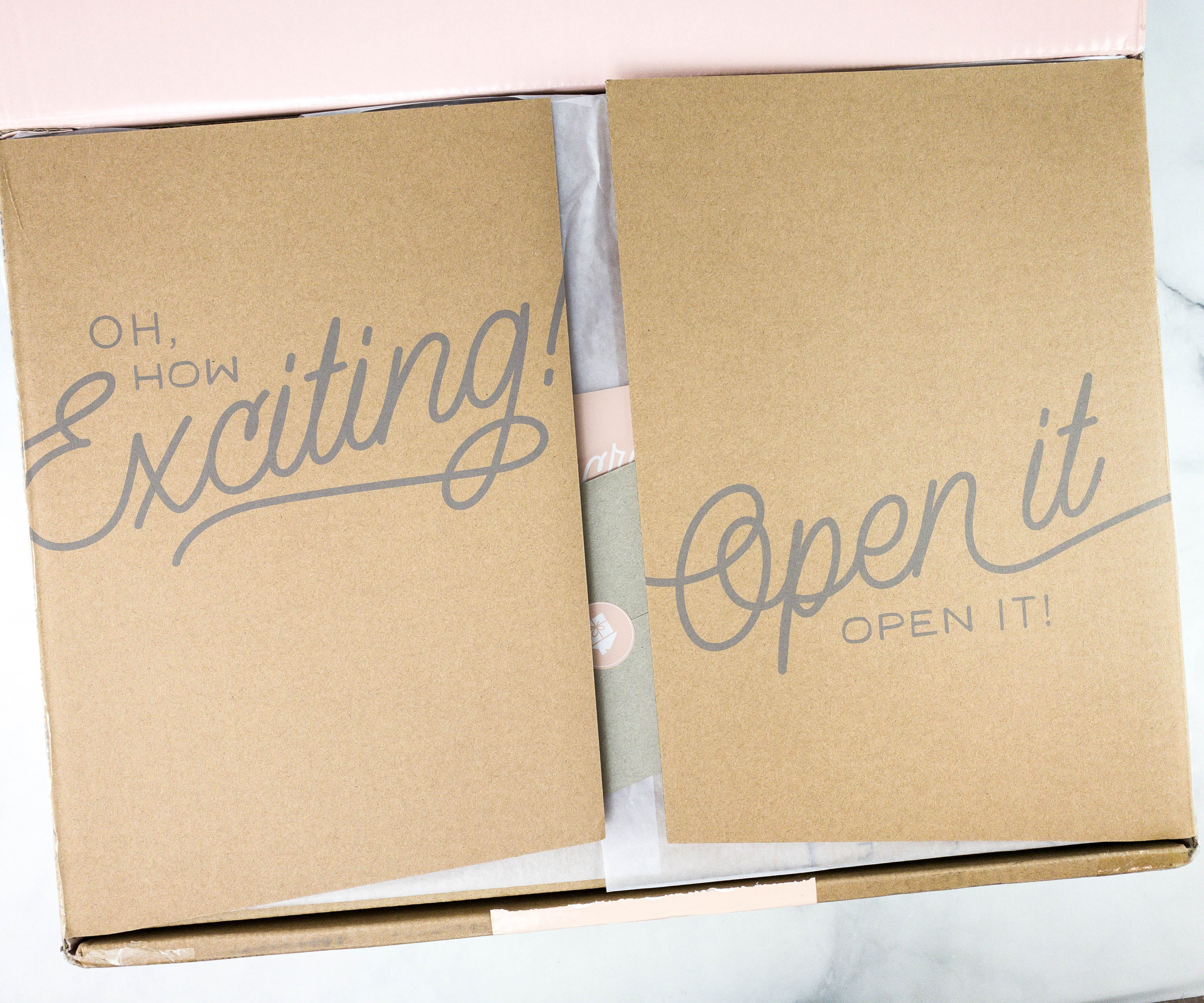 Everything is covered in tissue paper and sealed with a nice sticker.
It's the WINTER 2020 box!
Also included in the box is an envelope.
The booklet is back this quarter.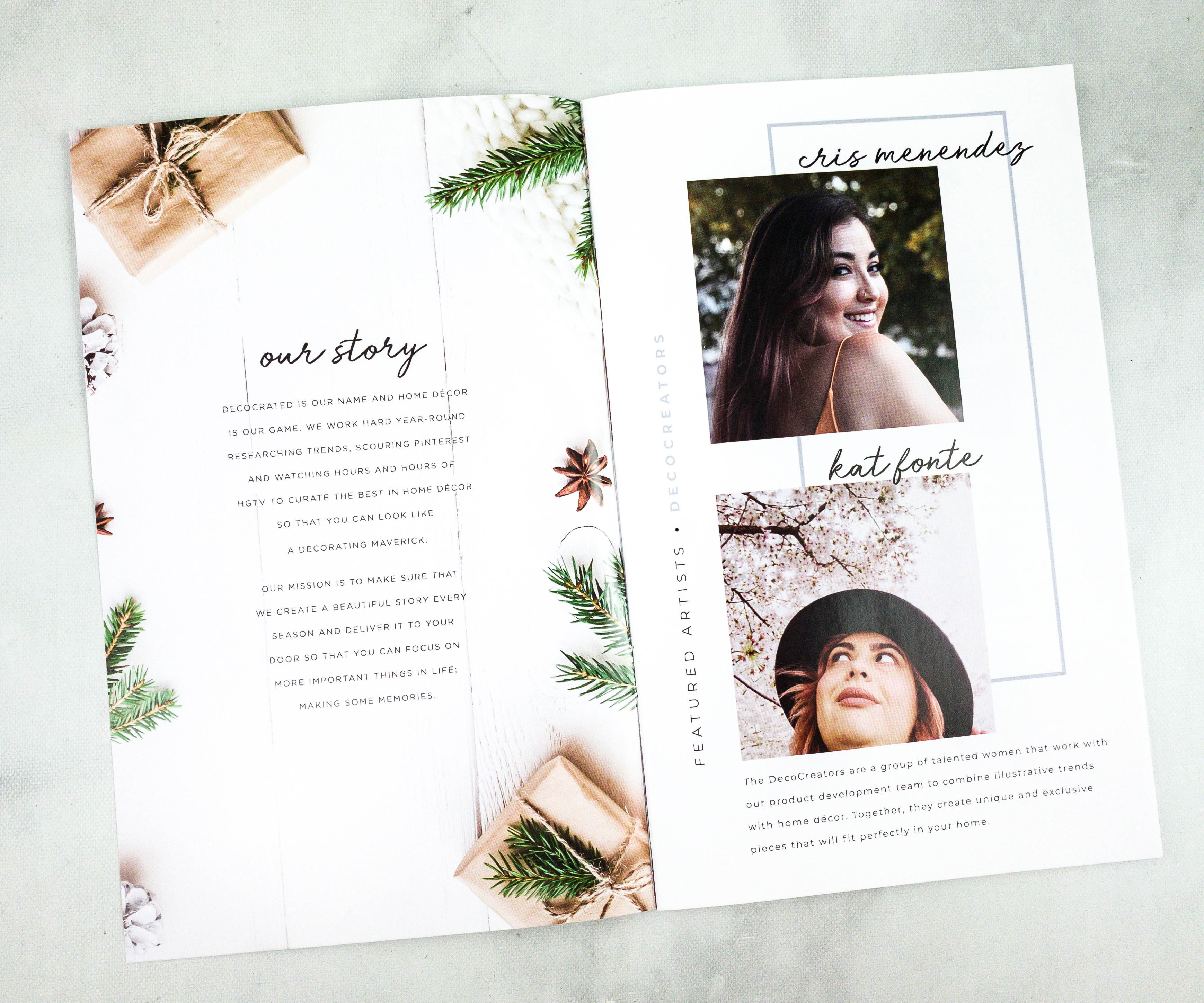 It gives us more ideas on how to decorate our home for Winter!
There's a style sheet, plus photos of the key pieces!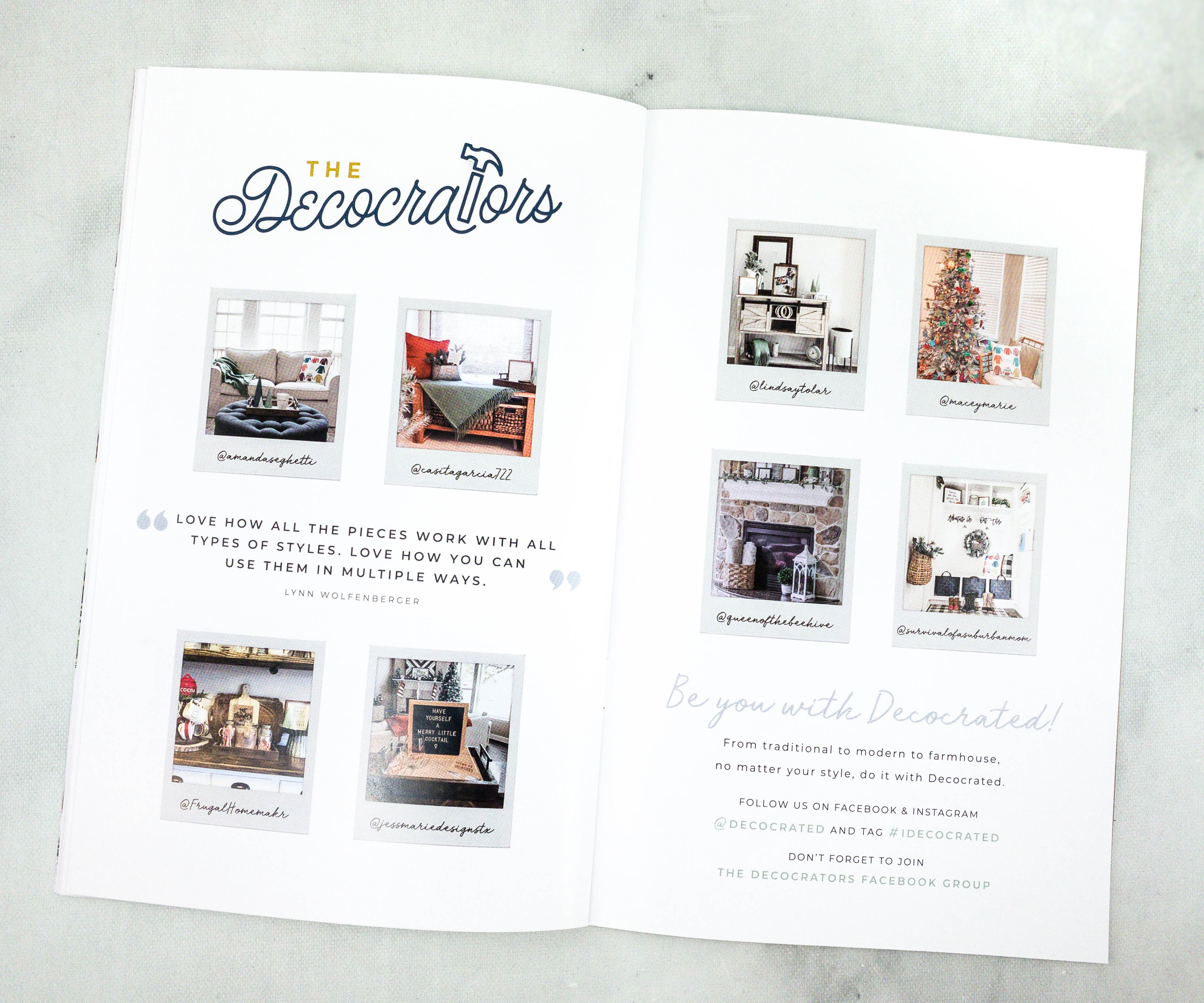 This part of the booklet features more photo inspirations from subscribers!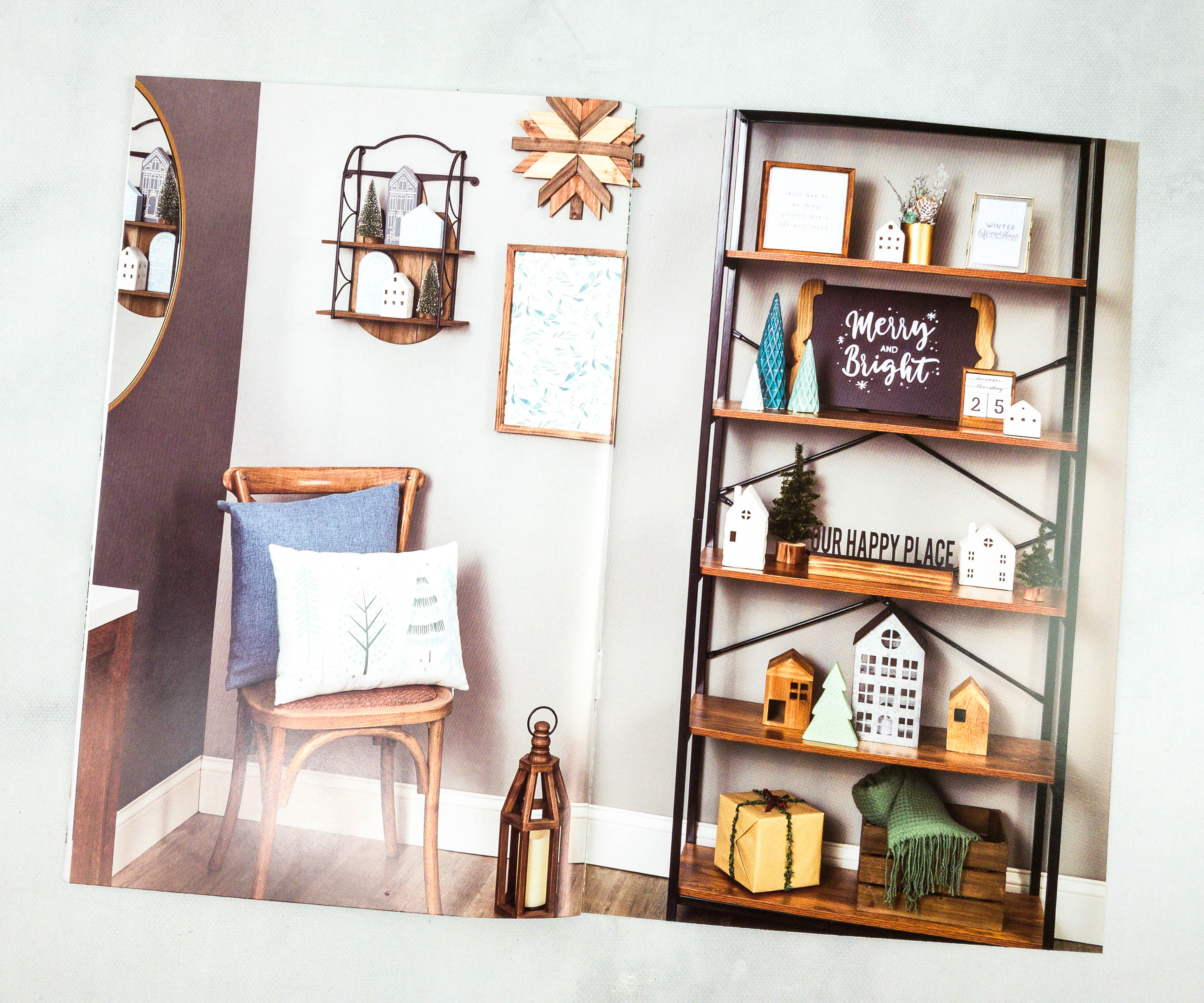 This spread shows how you can incorporate the pieces from this box into your existing home set-up!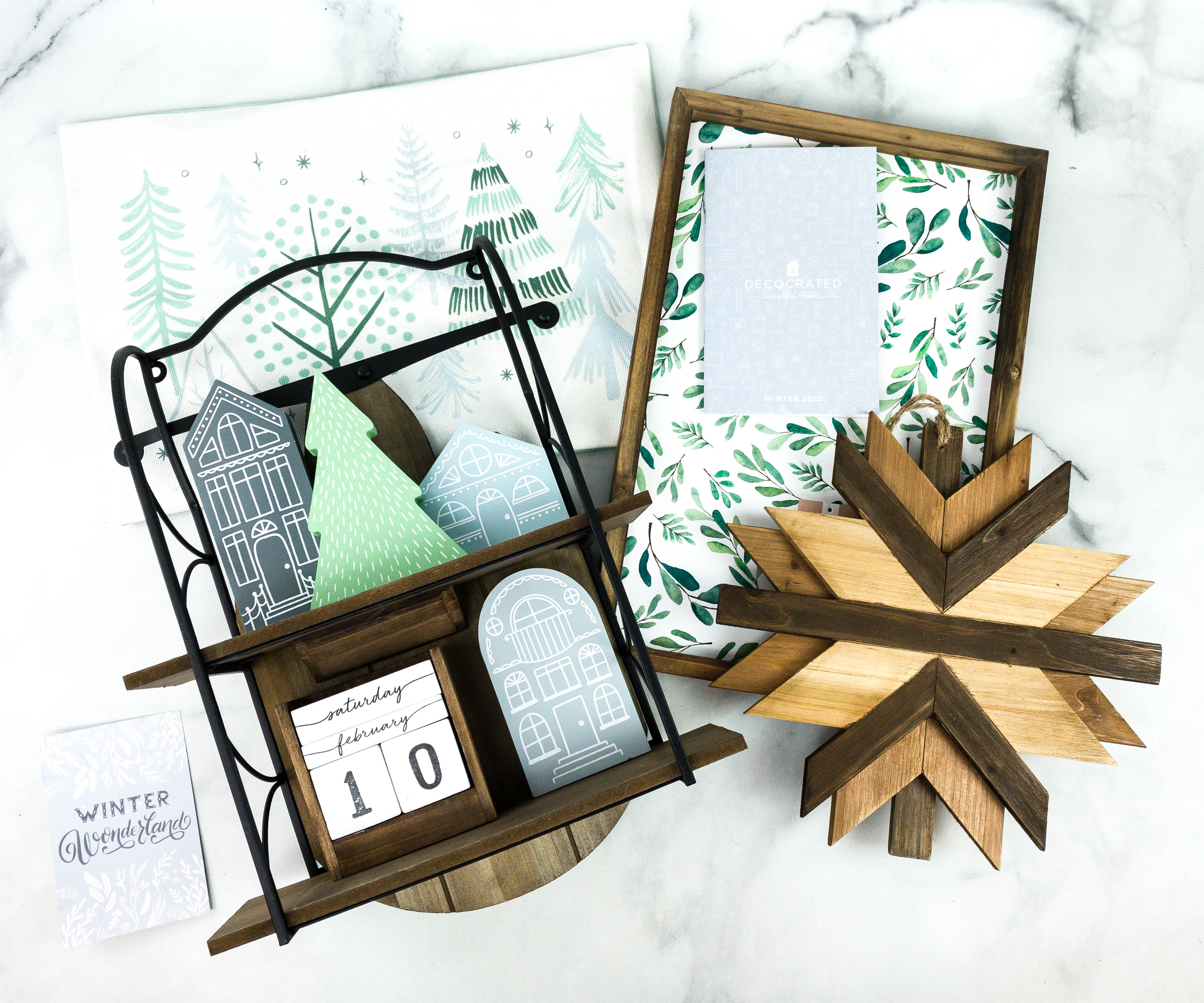 Everything in my box!
Winter Wonderland Art Print. Every box includes a double-sided art print! You can either hang it on a wall or display it on your desk.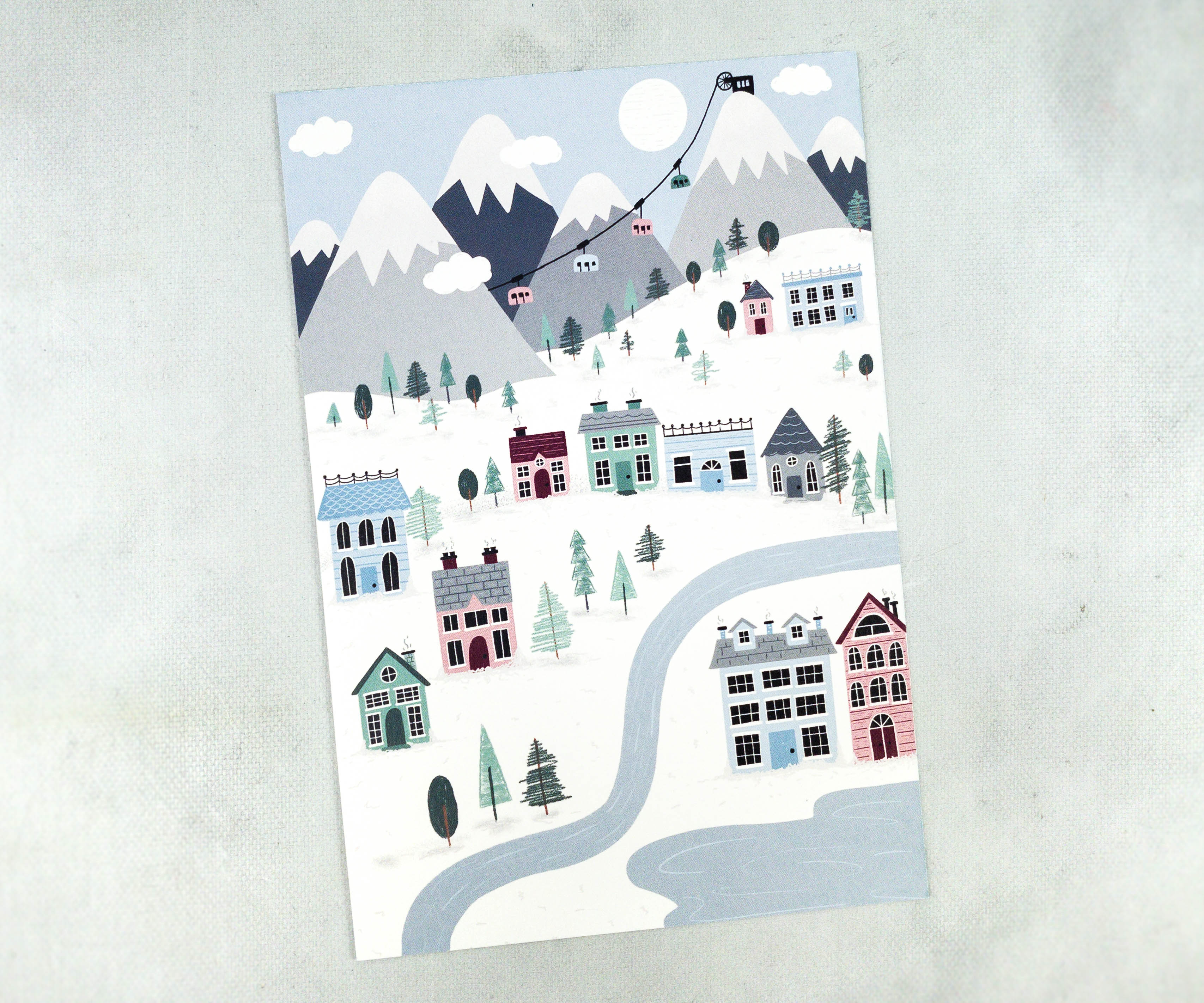 One side of the print features a snowy village with pretty houses and trees. There are also mountains and cable cars!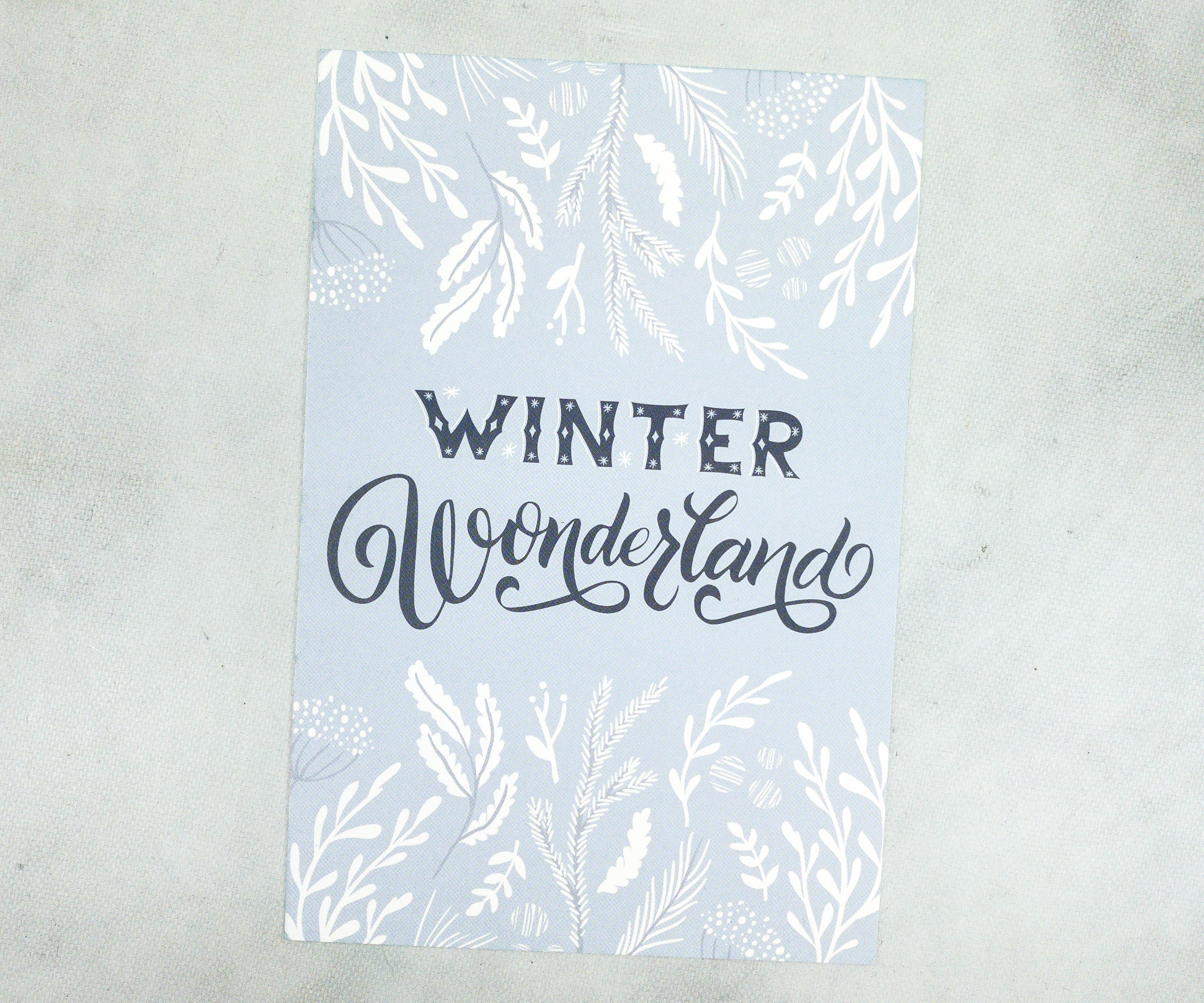 On the other side is a pretty lettering that says Winter Wonderland!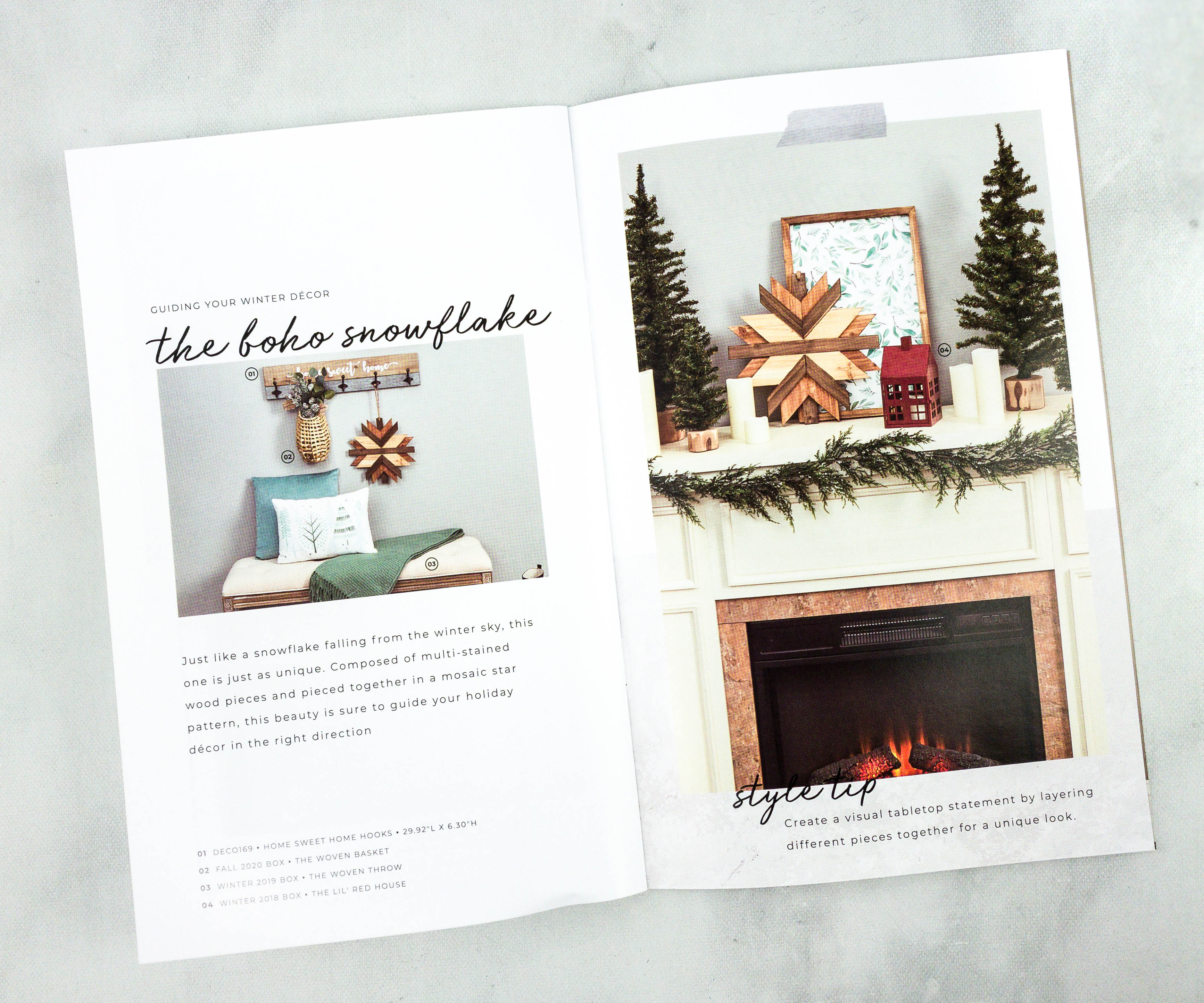 Boho Snowflake. This unique holiday decor is made with wood and shaped like a snowflake!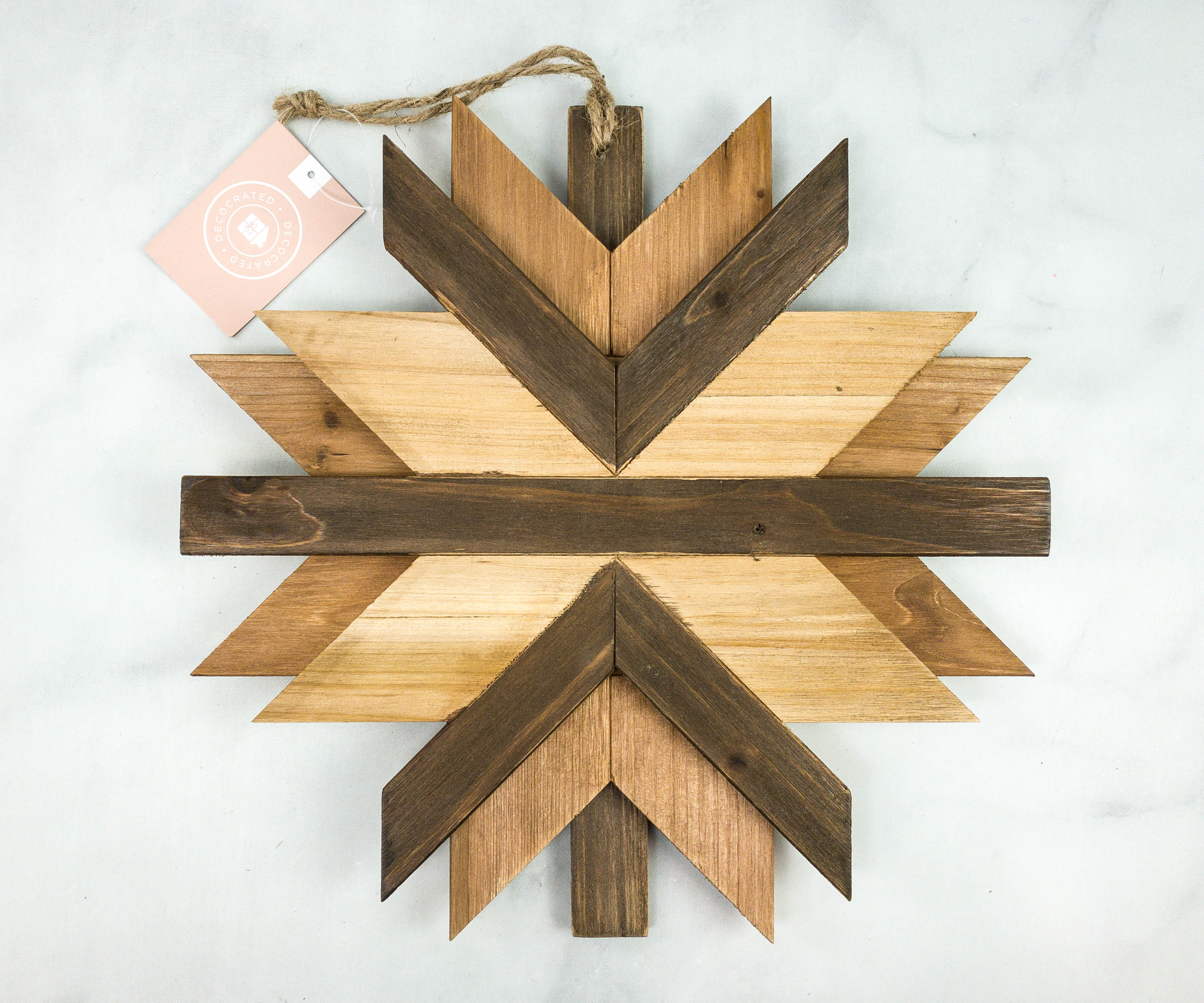 The wooden pieces are layered and some come in natural wood colors while others are stained. The ornament also comes with a string that makes it easy to hang on your wall.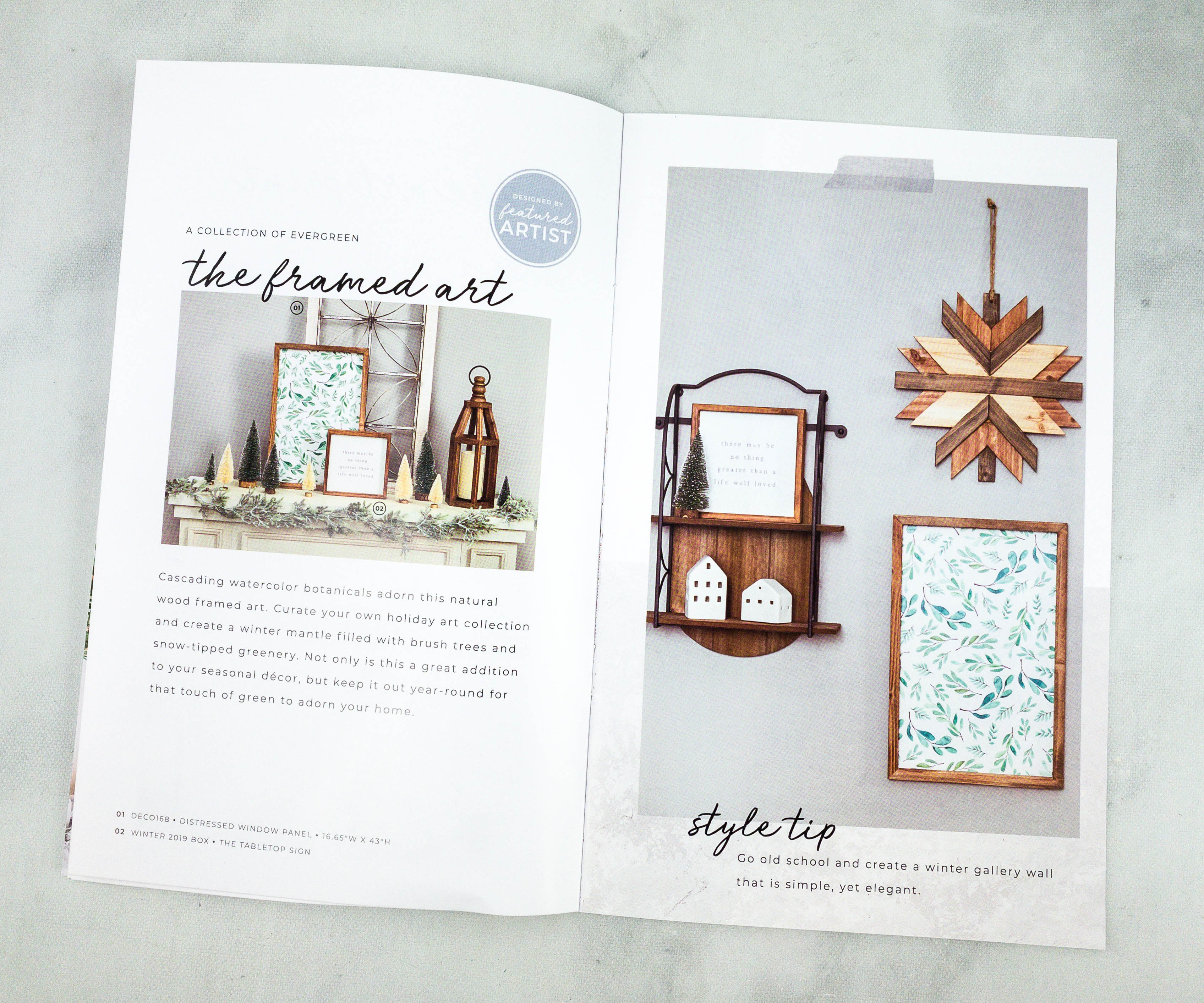 Framed Art. Here's another easy way to level up an empty wall at home, a framed artwork!
The art featuring greenery is framed with wood for that rustic appeal. Honestly, this is great for display not just in winter but all year round.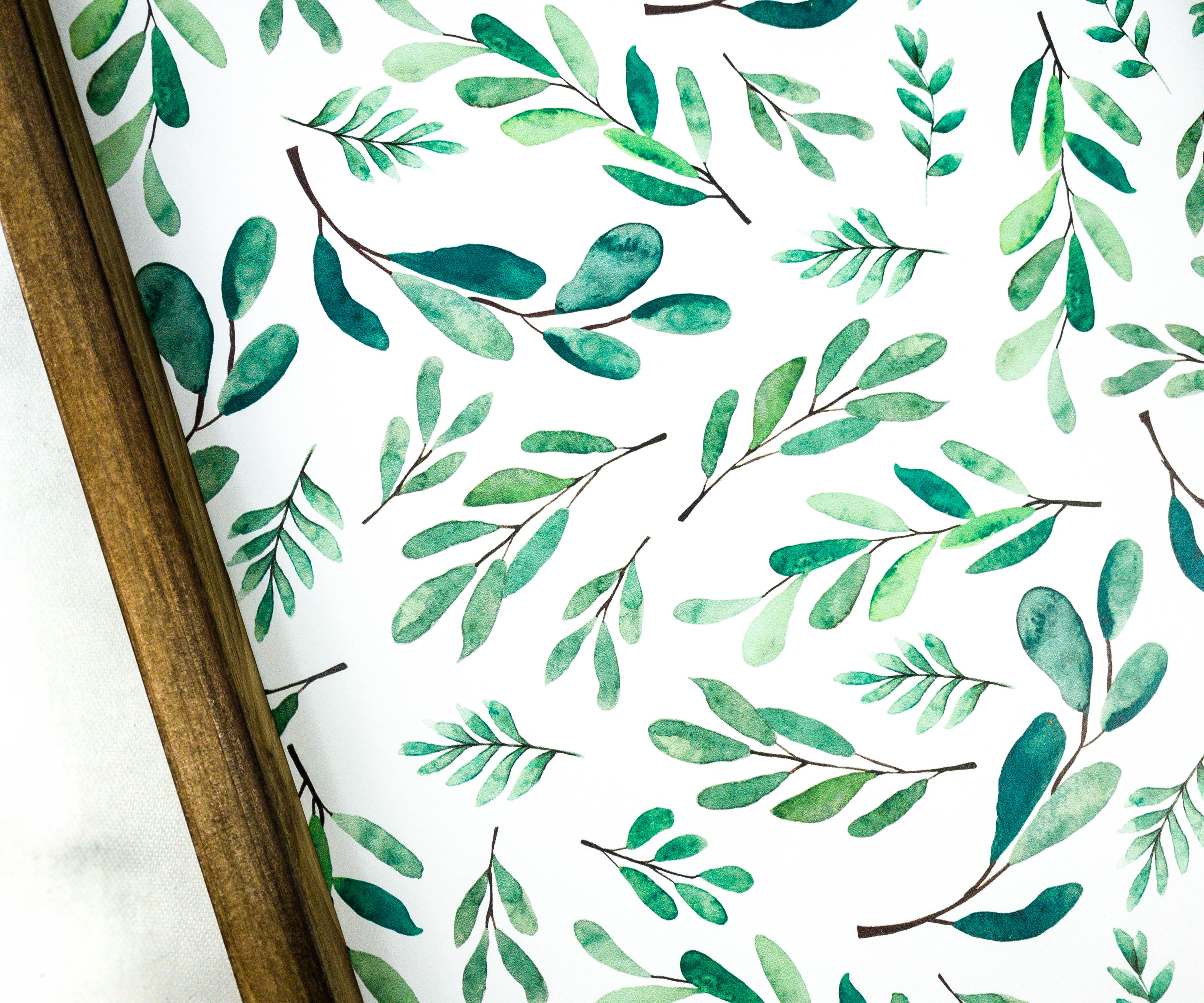 Here's a closer look at the watercolor art. It's lovely!
There's mounting hardware at the back so you can hang it right away!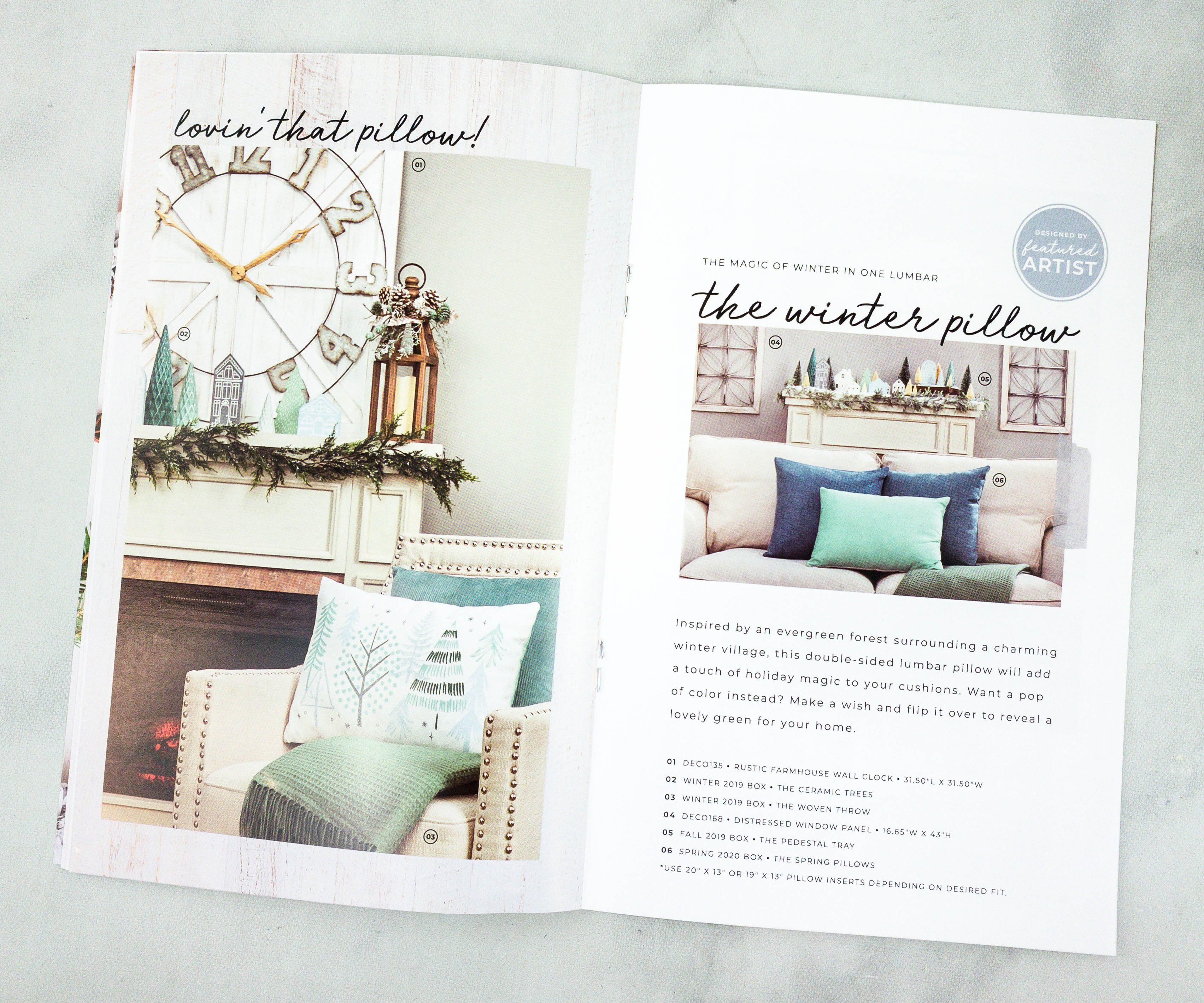 Winter Pillow. A cute winter-themed pillow like this one makes a nice accent to the living room!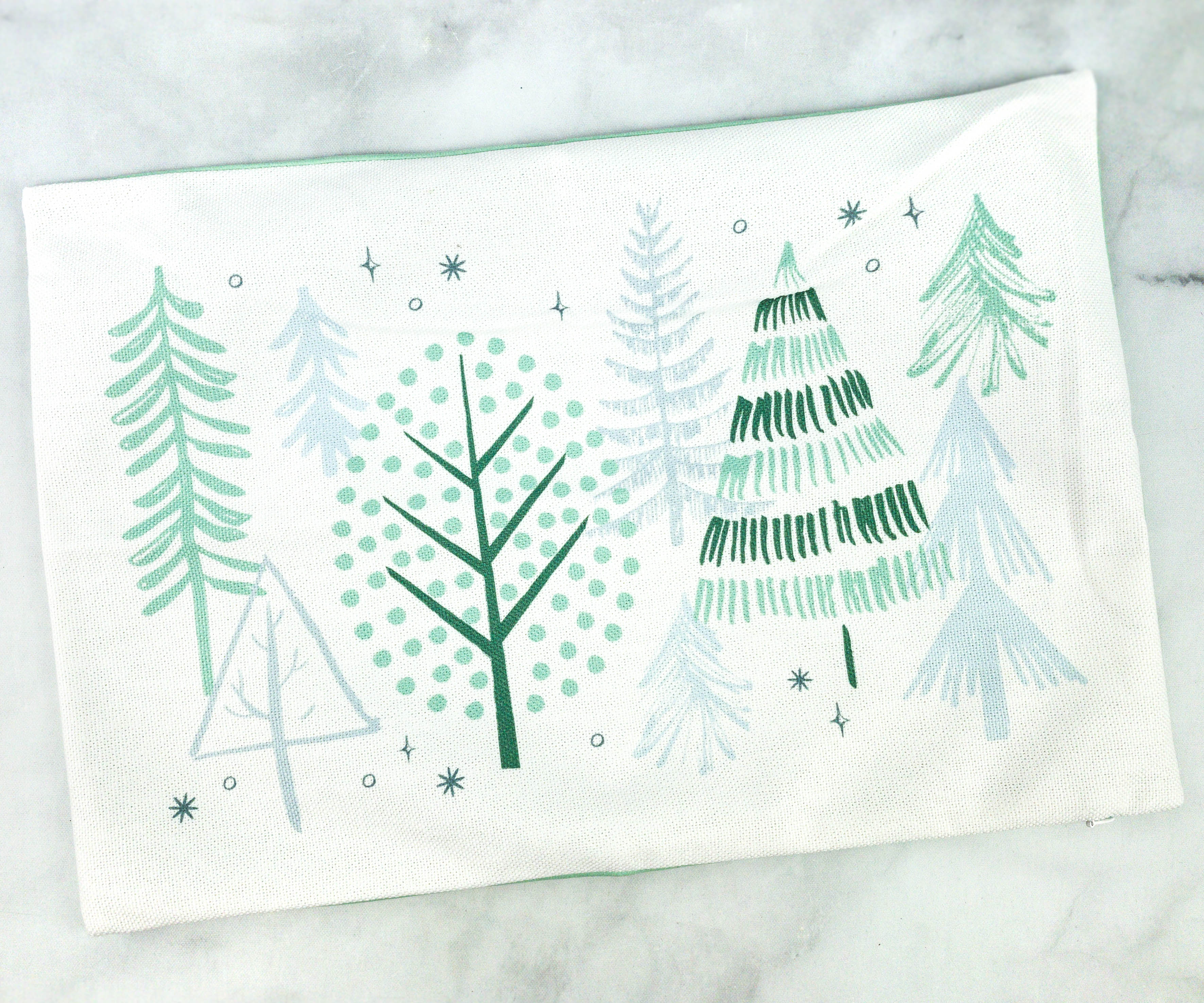 This is such a pretty pillow! I love the choice of colors, it's easy on the eyes and it gives me a winter wonderland vibe!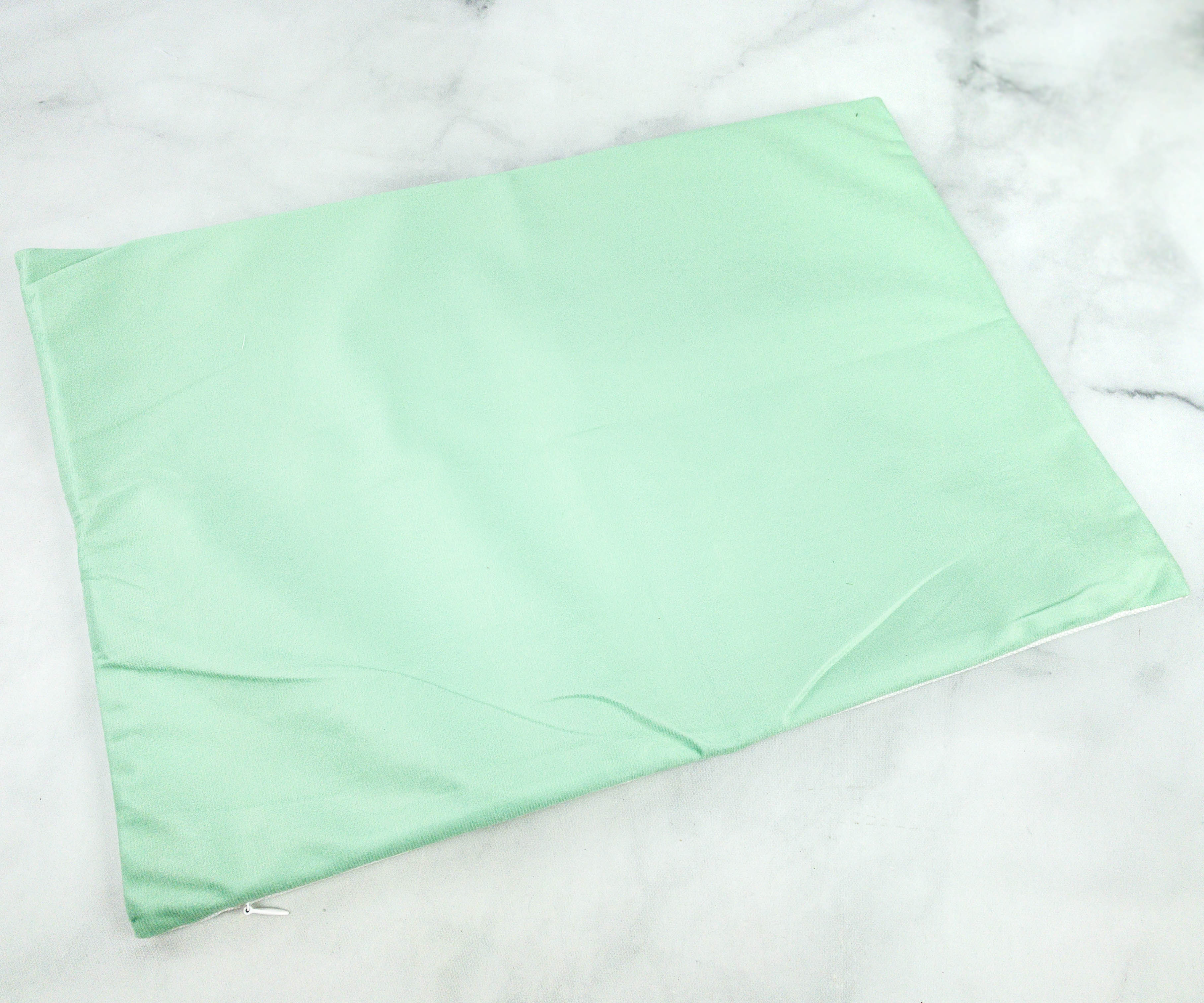 The back of the pillow is mint green which adds a nice pop of color to any ensemble.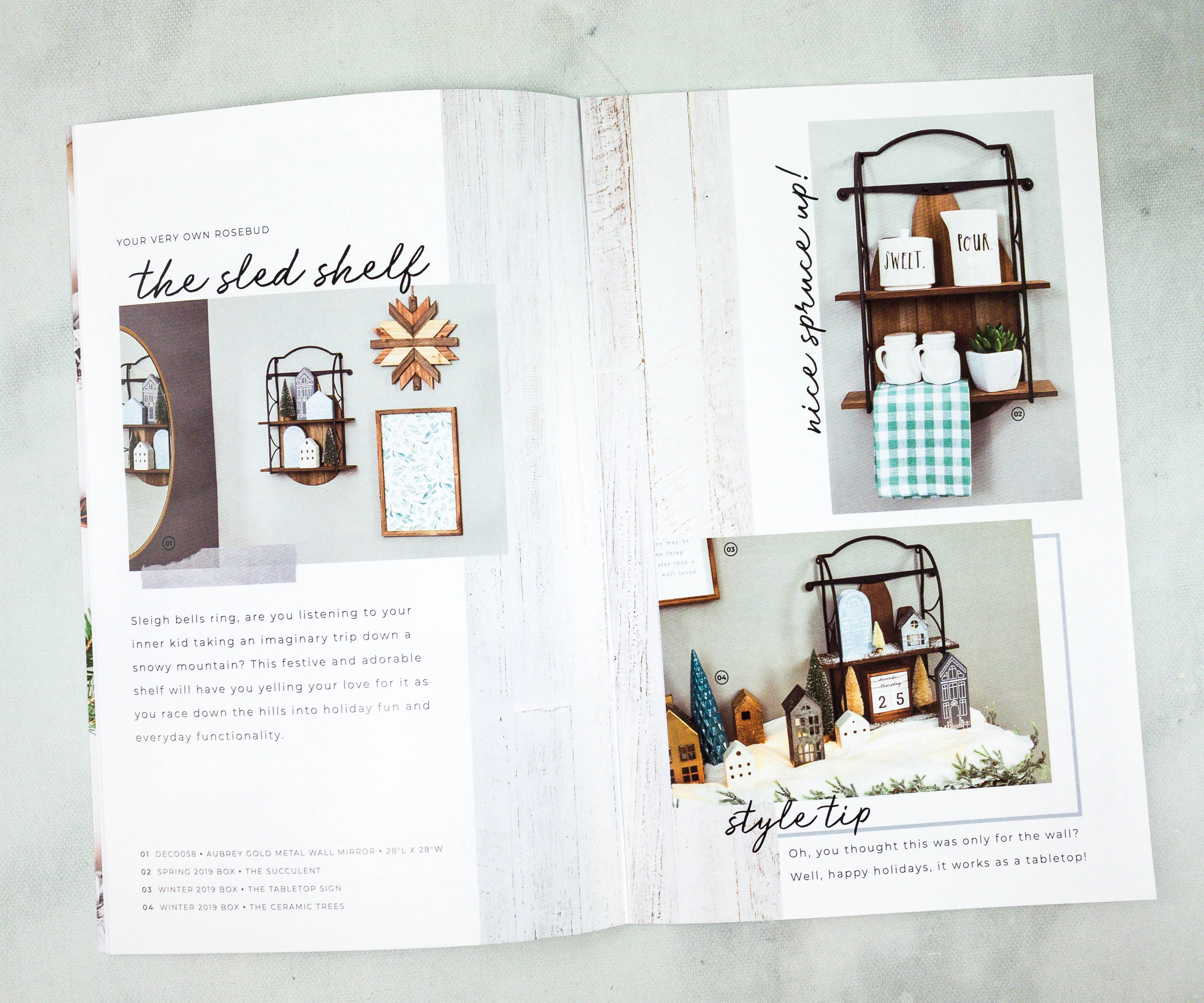 Sled Shelf. Whether you decide to hang it on a wall or put on a tabletop, this shelf makes a nice place to store seasonal displays like figures and such!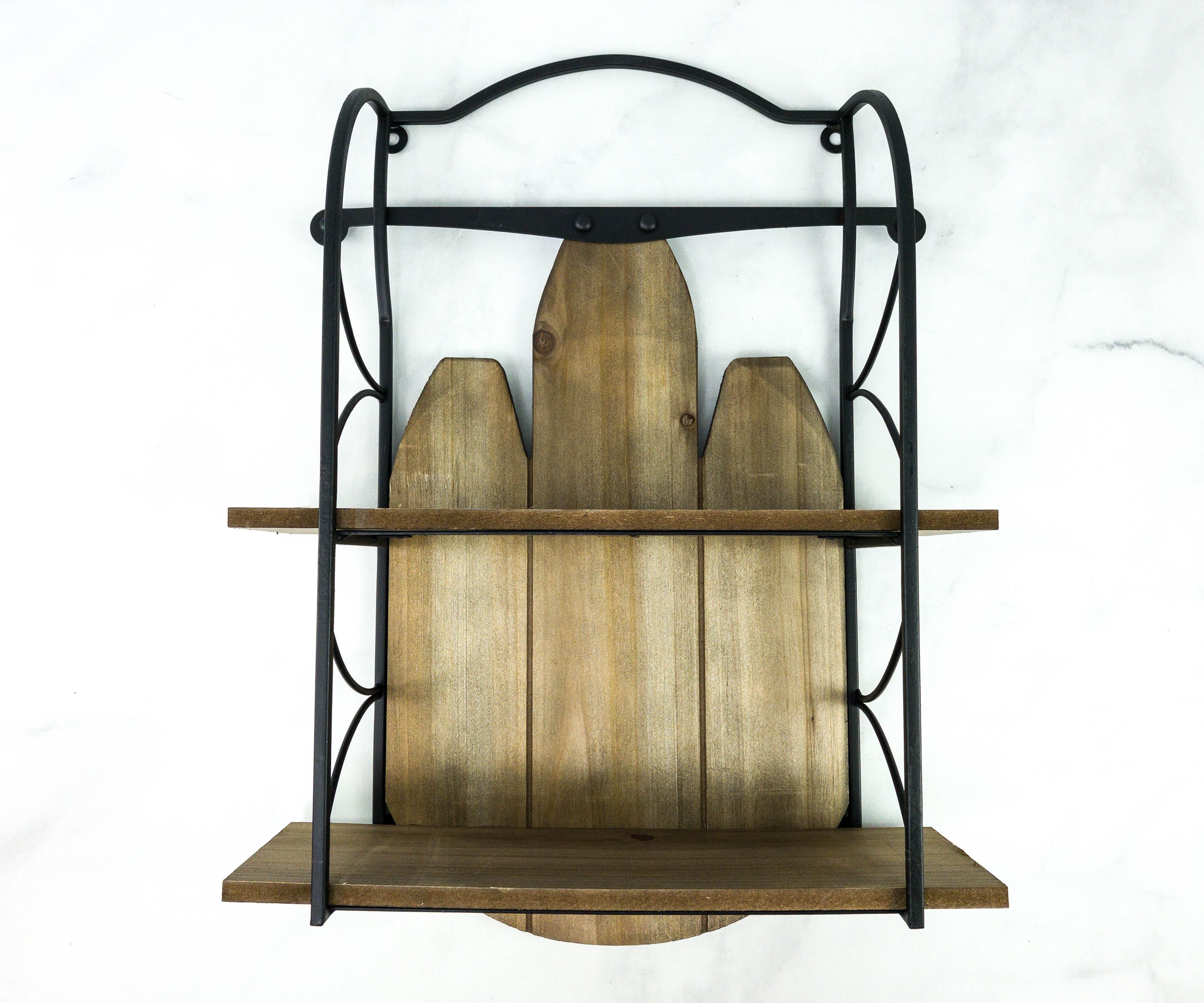 It has two wooden layers and a wooden back, all supported by steel painted in black.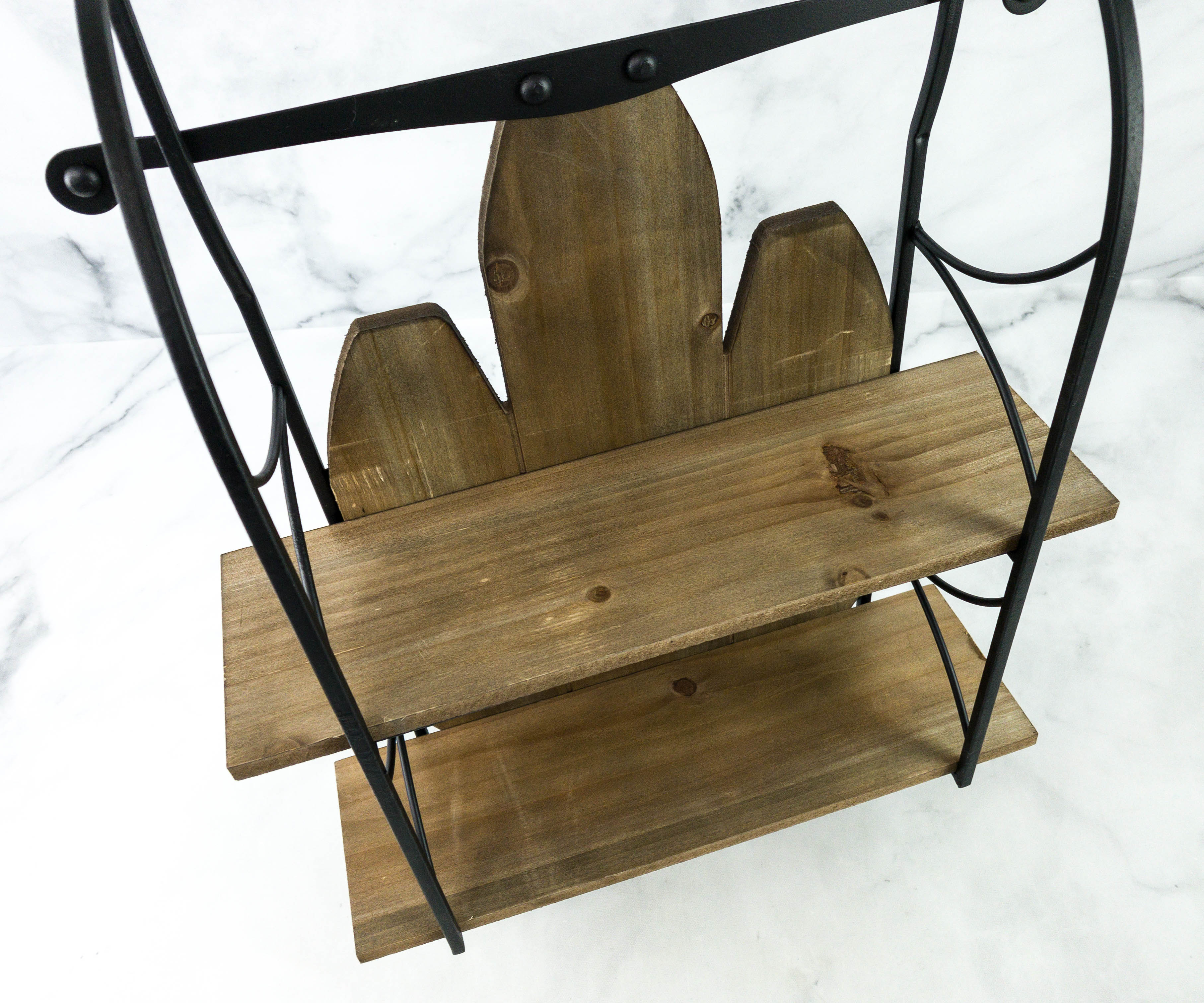 I love the natural finish of the wood! It's another rustic piece that I can add to the living room!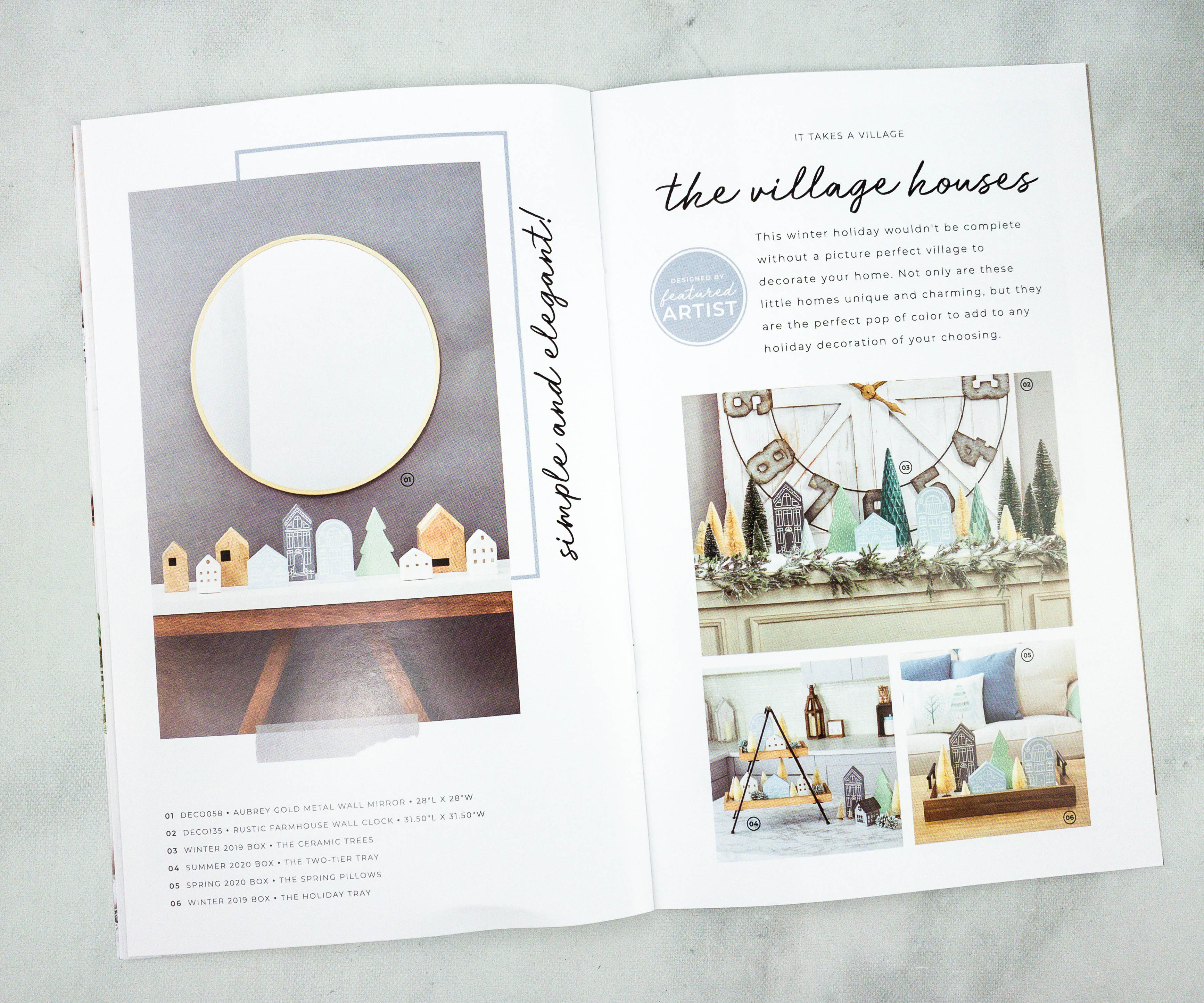 Village Houses. I don't have to look further for pieces to display on my new shelf, because the box already includes some. These are village houses that match the colors of the winter wonderland art print and the pillow!
There are 4 pieces in total. There are 3 houses in different sizes and colors, plus a tree!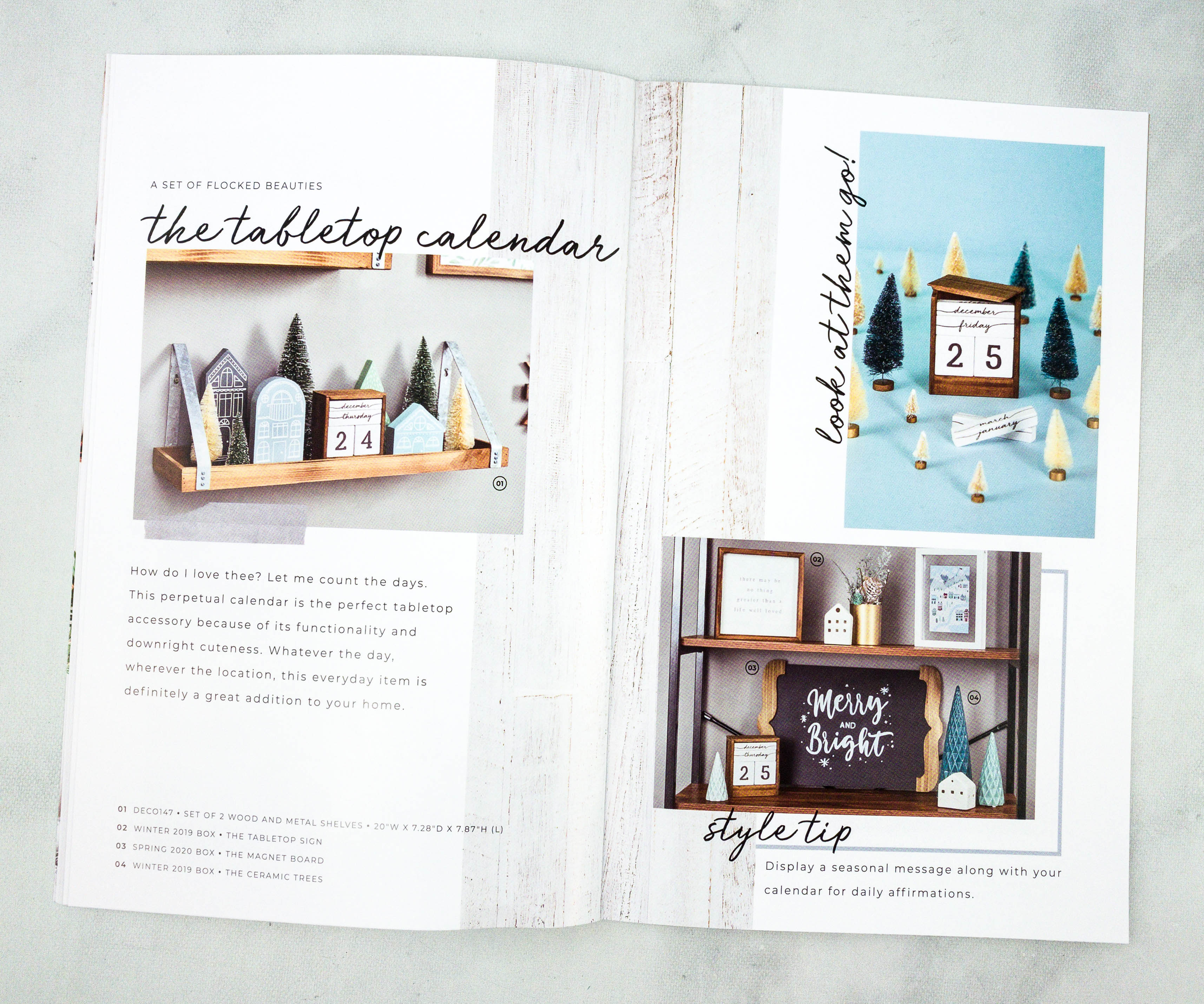 Tabletop Calendar. This perpetual matches the shelf as well!
It features blocks for the day of the week, month, and date.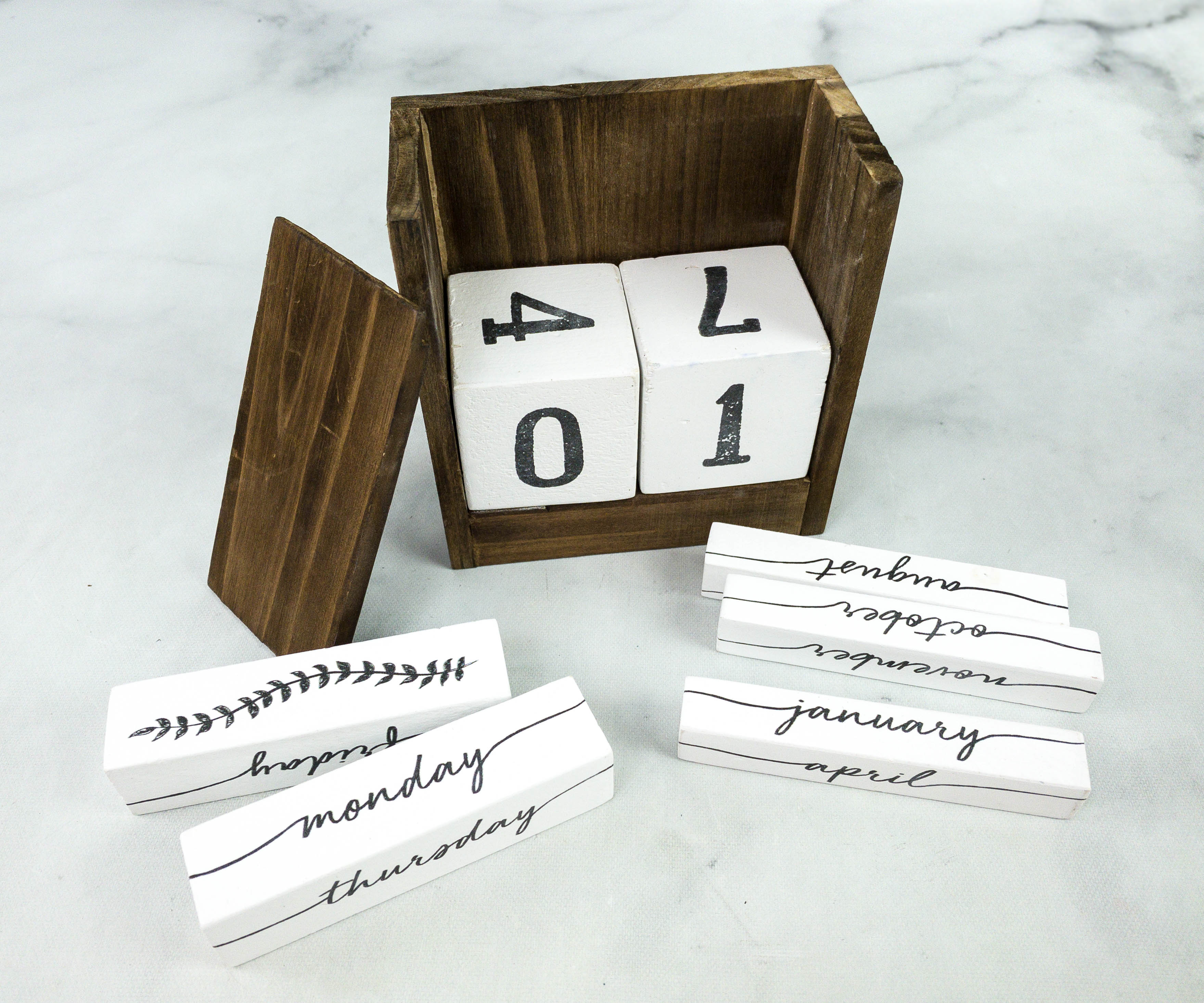 The top is removable so you can easily change the blocks!
Here's how the village houses and the perpetual calendar look like when displayed on the shelf. So pretty!
Winter is here and all the items in this quarter's box just made me excited to decorate for the season! As always, they provide a lot of styling tips so even newbies would be able to decorate their space with ease. I also appreciate that they incorporate pieces from past boxes into their styling suggestions! My favorite piece this month is the shelf because it's a classic piece that can easily fit into any home's aesthetic. I also like the pillow which looks great on my couch. Even if you're just starting to spruce up your home, this subscription is a good idea. They have fun seasonal themes and the contents also never disappoint!
What do you think of this season's Decocrated box?