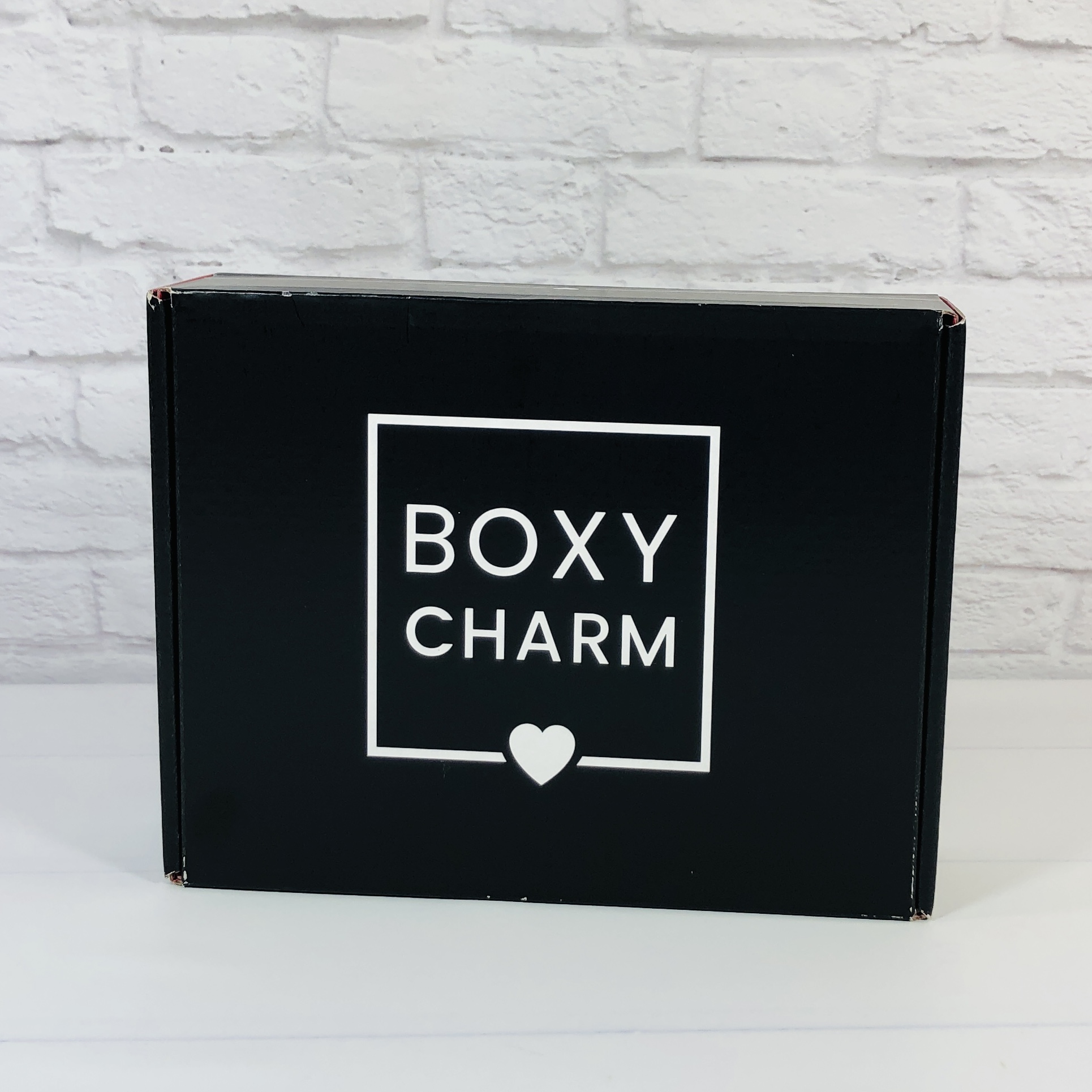 BOXYCHARM is a makeup and beauty subscription box that sends out 5 full-size items every month. Products include makeup, skincare, and beauty tools and each box has an average value of around $175. BOXYCHARM is $25 a month with discounts for those who prepay for longer terms.
Charmers will receive specially curated products from well-known, popular, chic and up-and-coming brands. Our beauty experts carefully select each item based on current and emerging trends, so you're always in the know about the latest shades and styles. With BoxyCharm and BoxyCharm Premium, we like to focus on beauty! That means makeup, skincare, haircare, and much more. To add lifestyle items to the mix, we offer the dreamy BoxyLuxe upgrade. Being a Charmer is where it's at!
I received a golden card.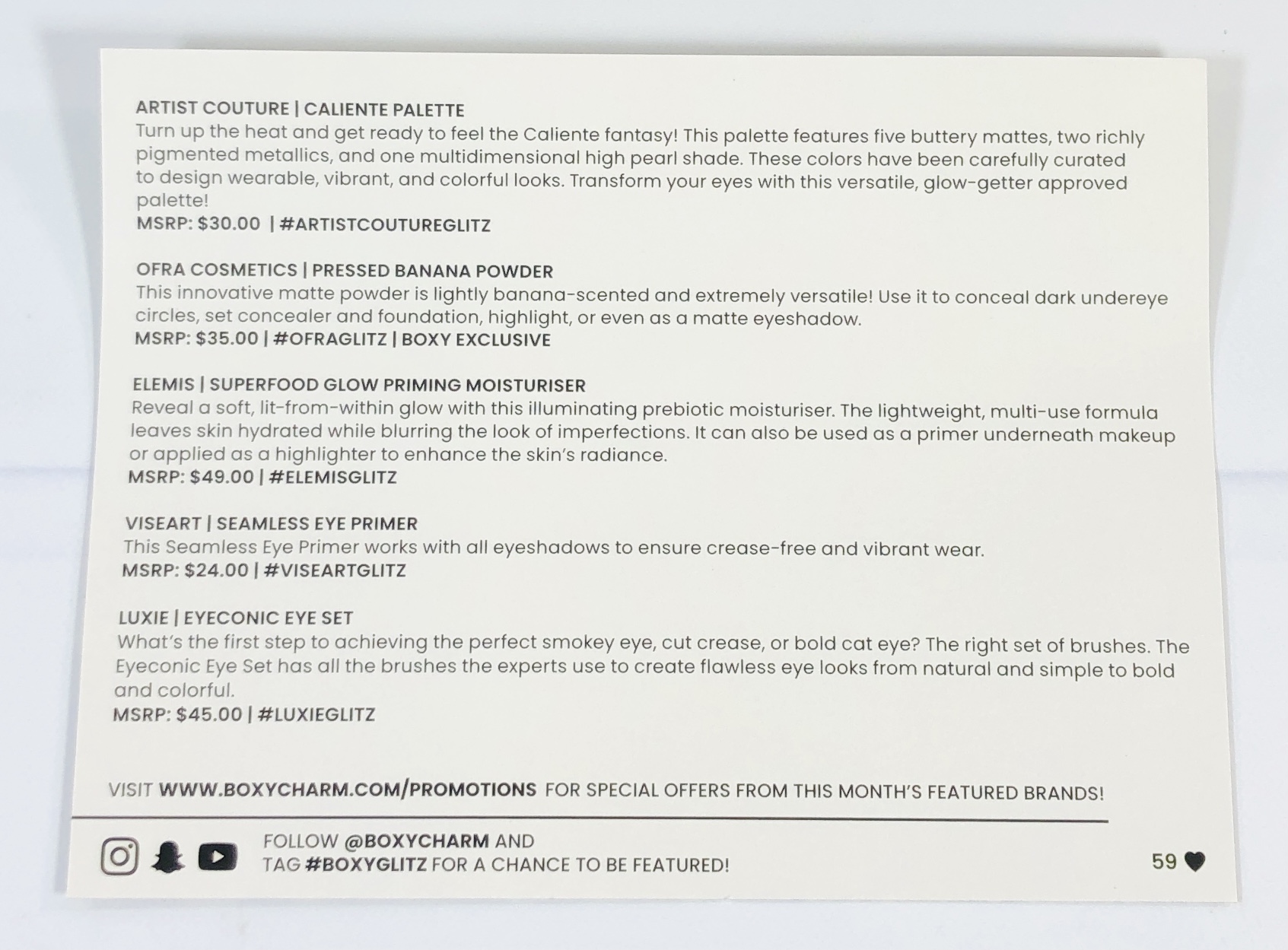 The back of the card listed the items and MSRP's.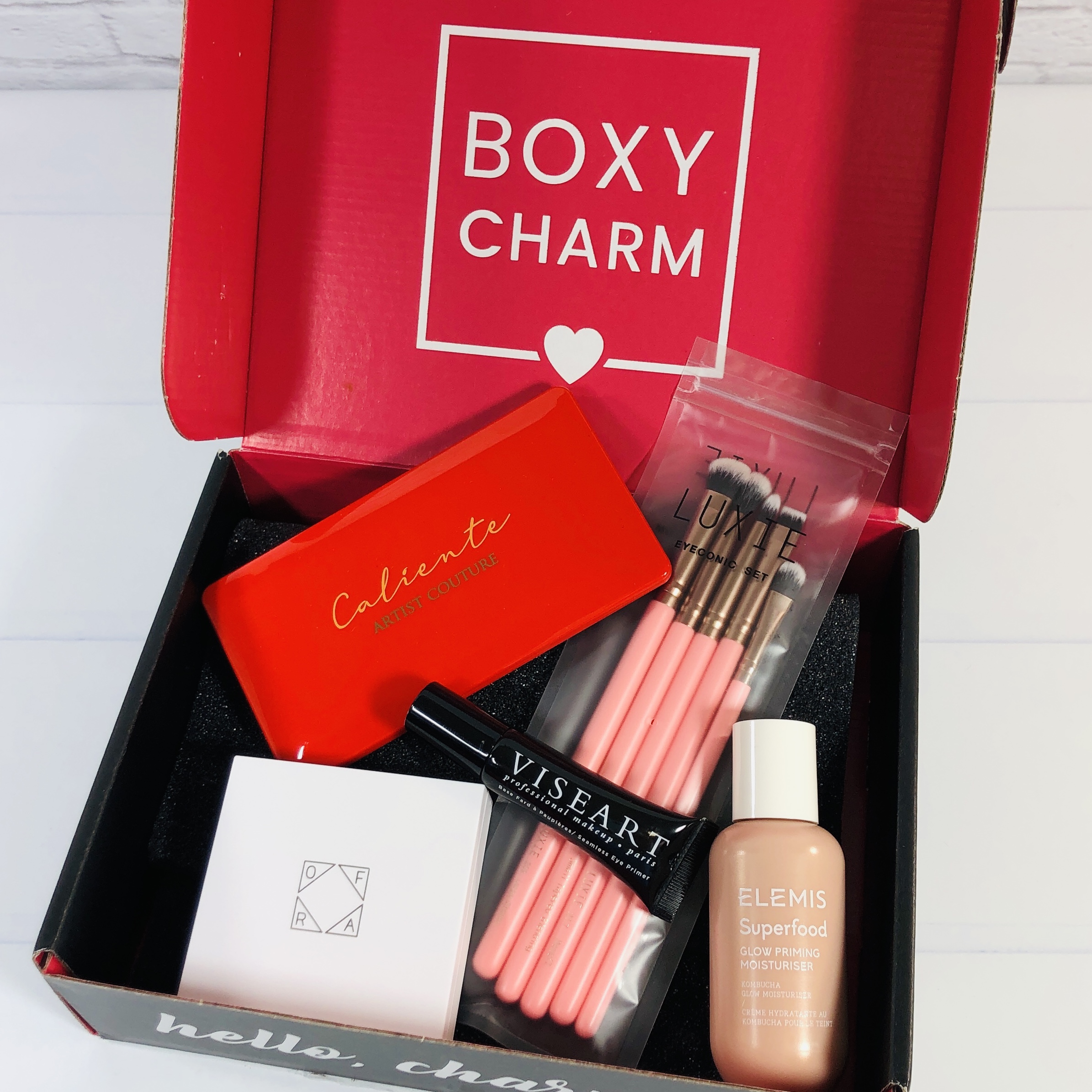 A foam insert cushioned my products.
Everything in my December 2020 BOXYCHARM! Keep in mind that BOXYCHARM sends many box combos so your box items and value may be different than mine. There are variations in the box – see them here.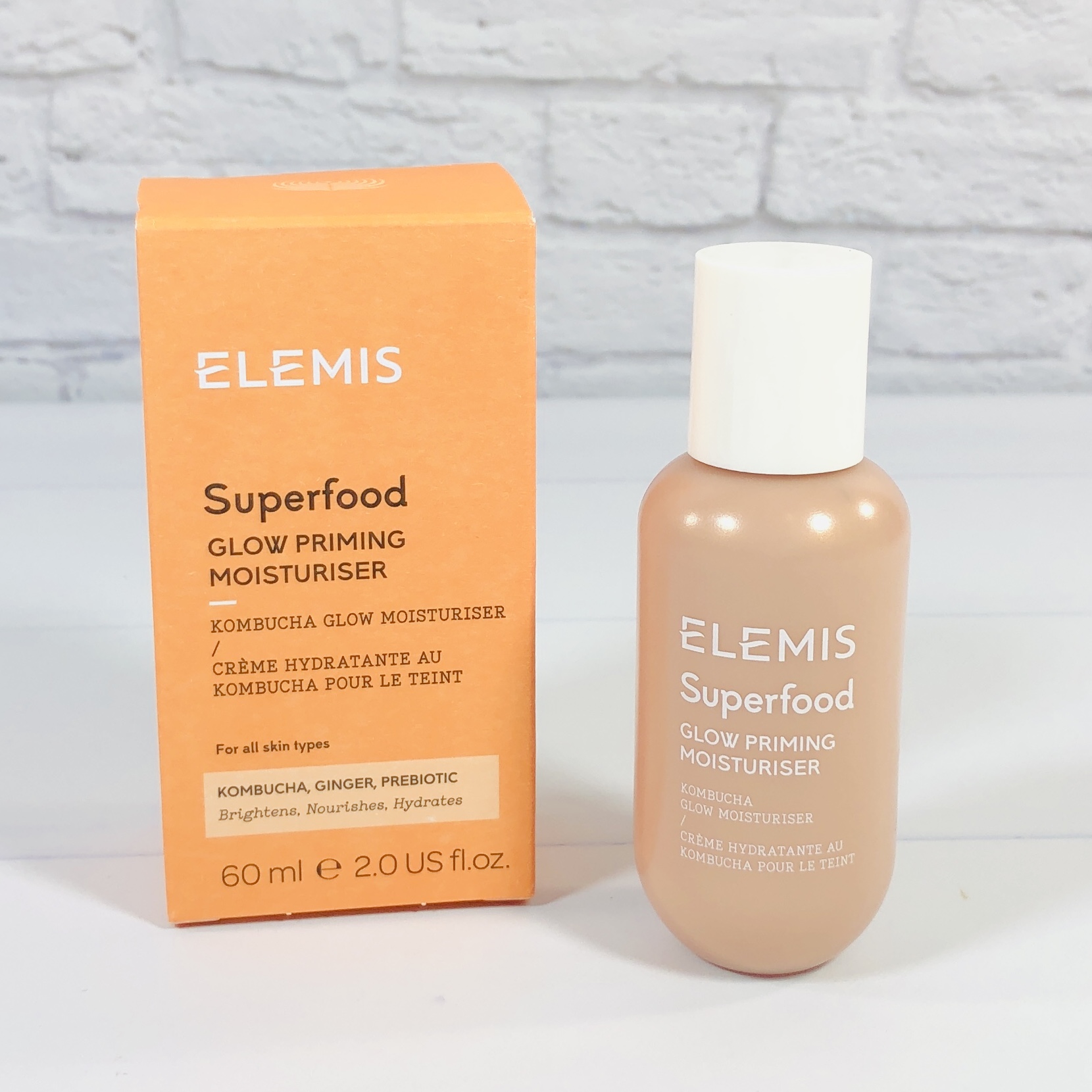 Elemis – Superfood Glow Priming Moisturizer ($49) It's that time of the year when skin may need a boost from products like hydrating primers, especially if they offer some glowiness as a benefit.
The primer has kombucha and ginger to energize the skin and minerals to make skin radiant. Note the instructions: DO NOT EAT! It's superfood for the outside of your face.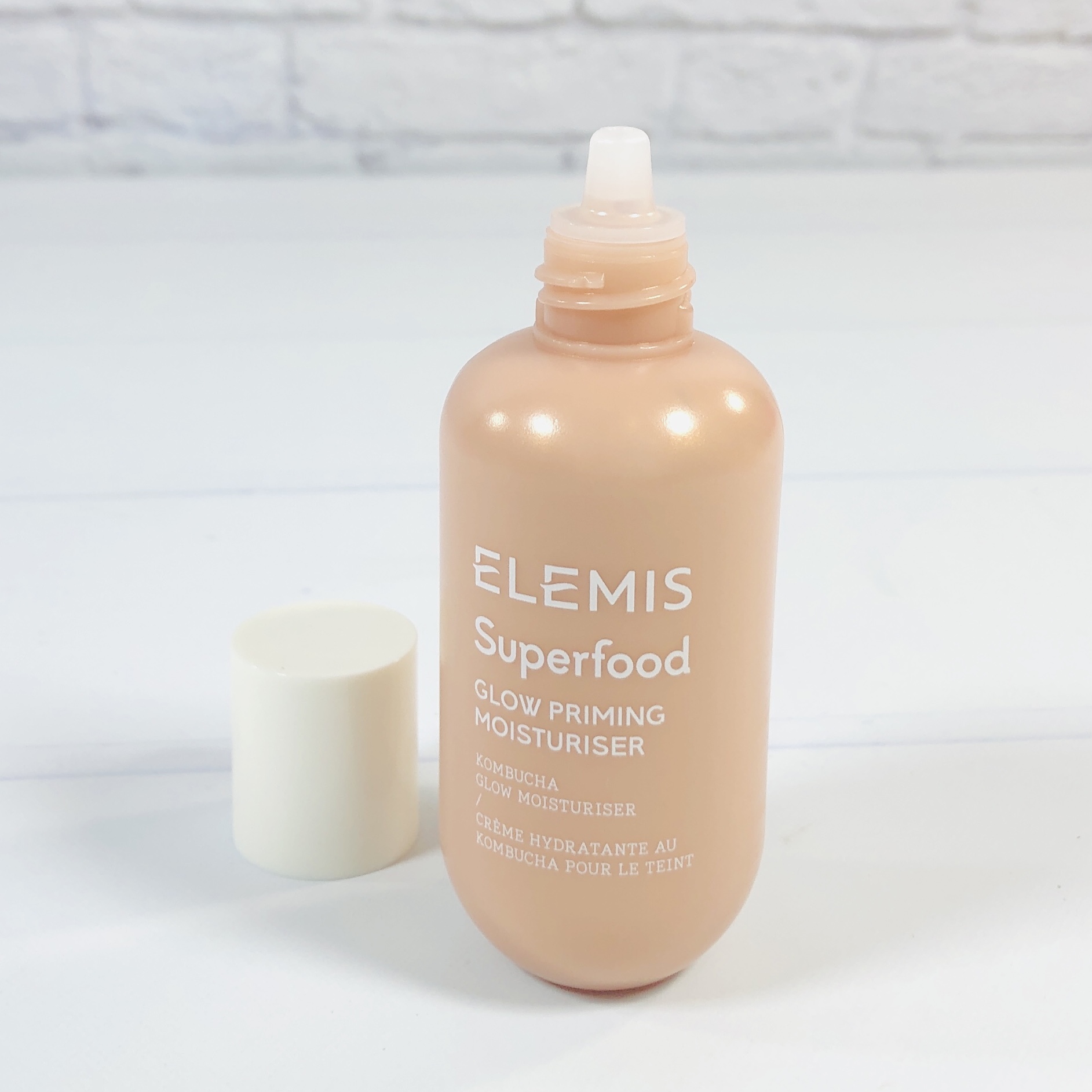 The tube is squeezable and you should apply to clean, dry skin before doing your face. You can also apply it afterwards as a highlighter. I used it after my regular moisturizer because I don't think this is hydrating enough for my dry skin but it did give it some glowiness but I wasn't shiny or anything.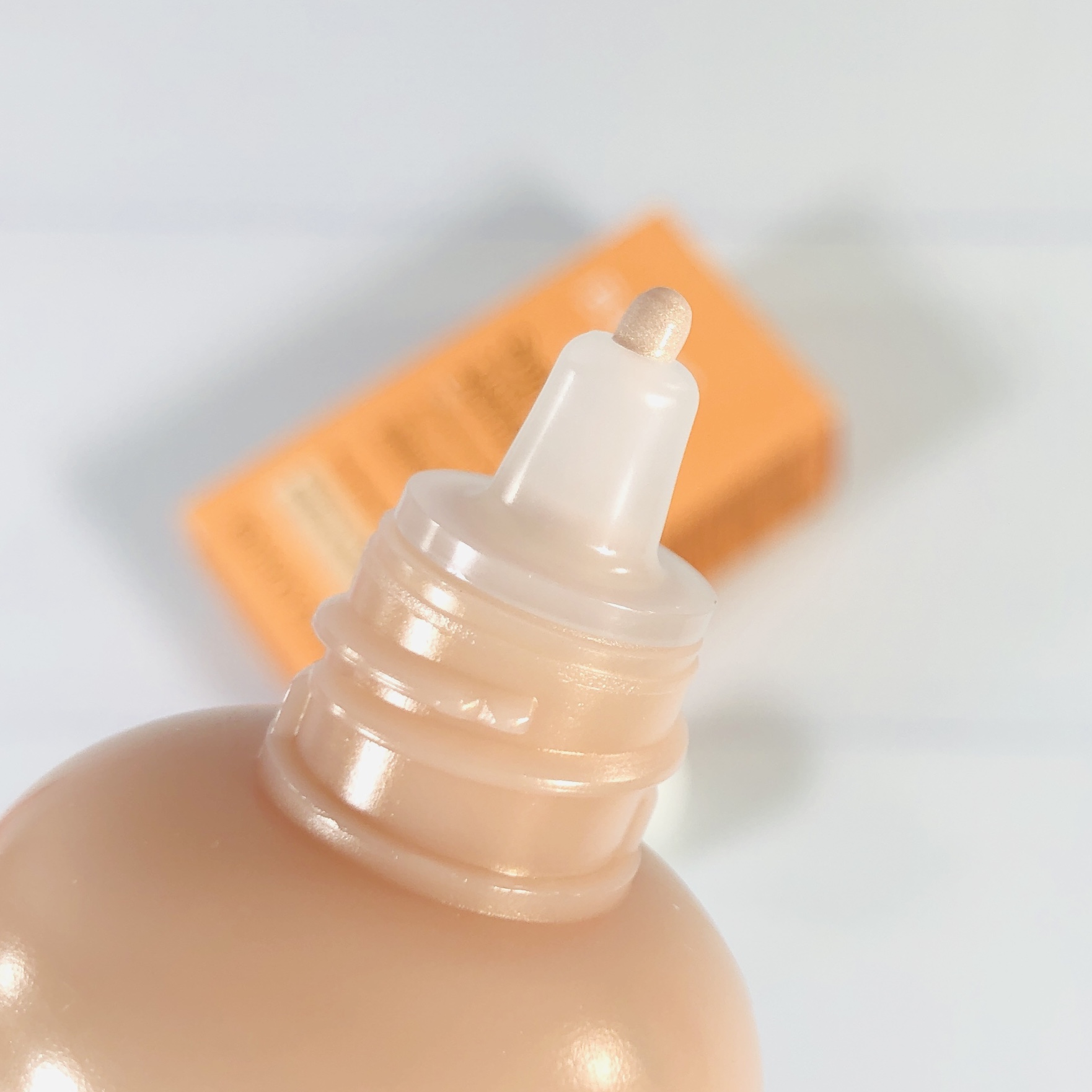 It's very shimmery!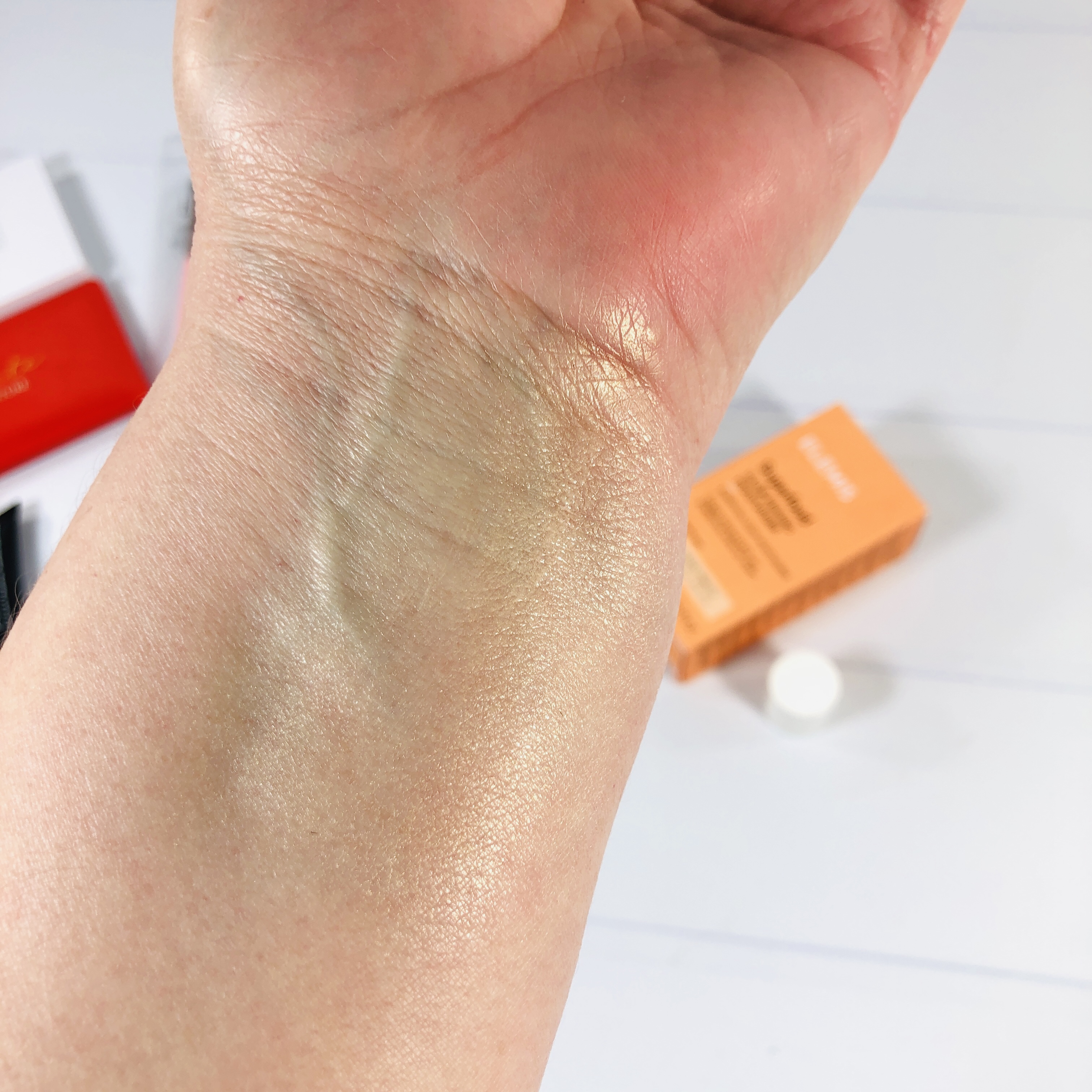 See that golden glow?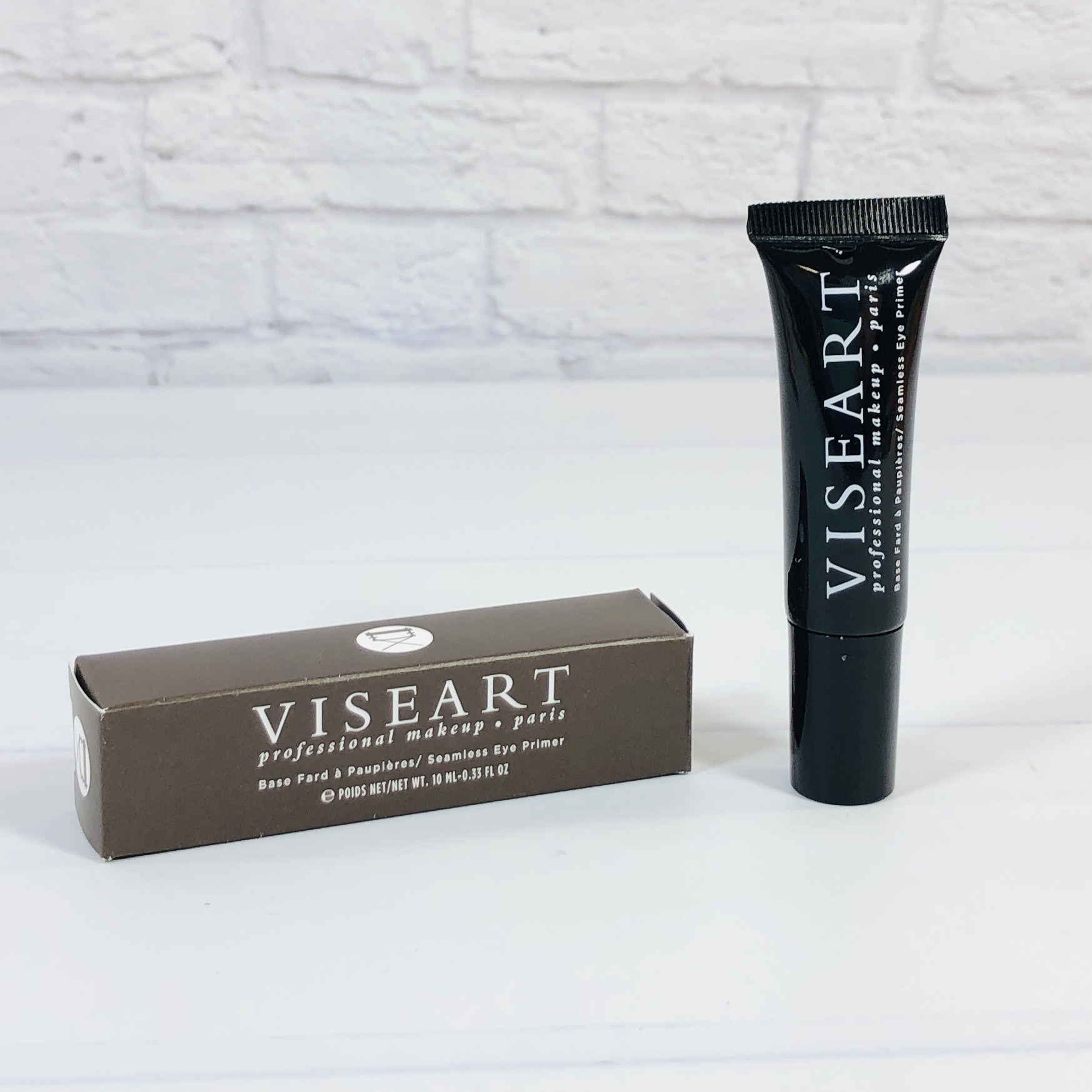 Viseart – Seamless Eye Primer ($24) Our face isn't the only thing that can benefit from a primer. Shadow primers help shadows stick and last all day.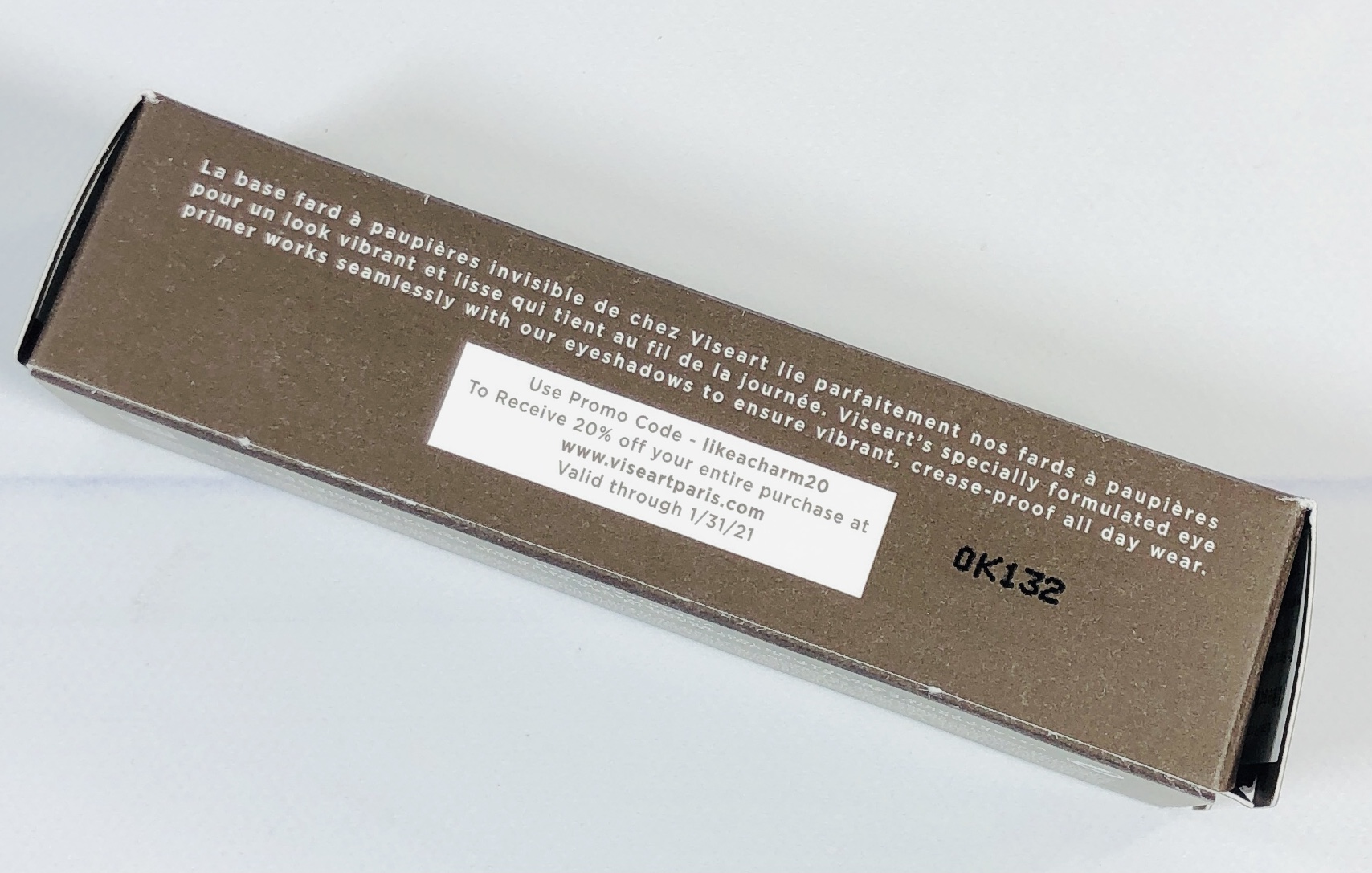 A coupon code was on the box. There were zero instructions but I'm pretty sure you just rub some of this primer on lids and then apply shadow on top. Pretty easy, right? I did just that and it didn't add any color to my lids (some shadow primers are like concealer but not this one) but provided a moist base that helped my shadow go on smoothly and last all day.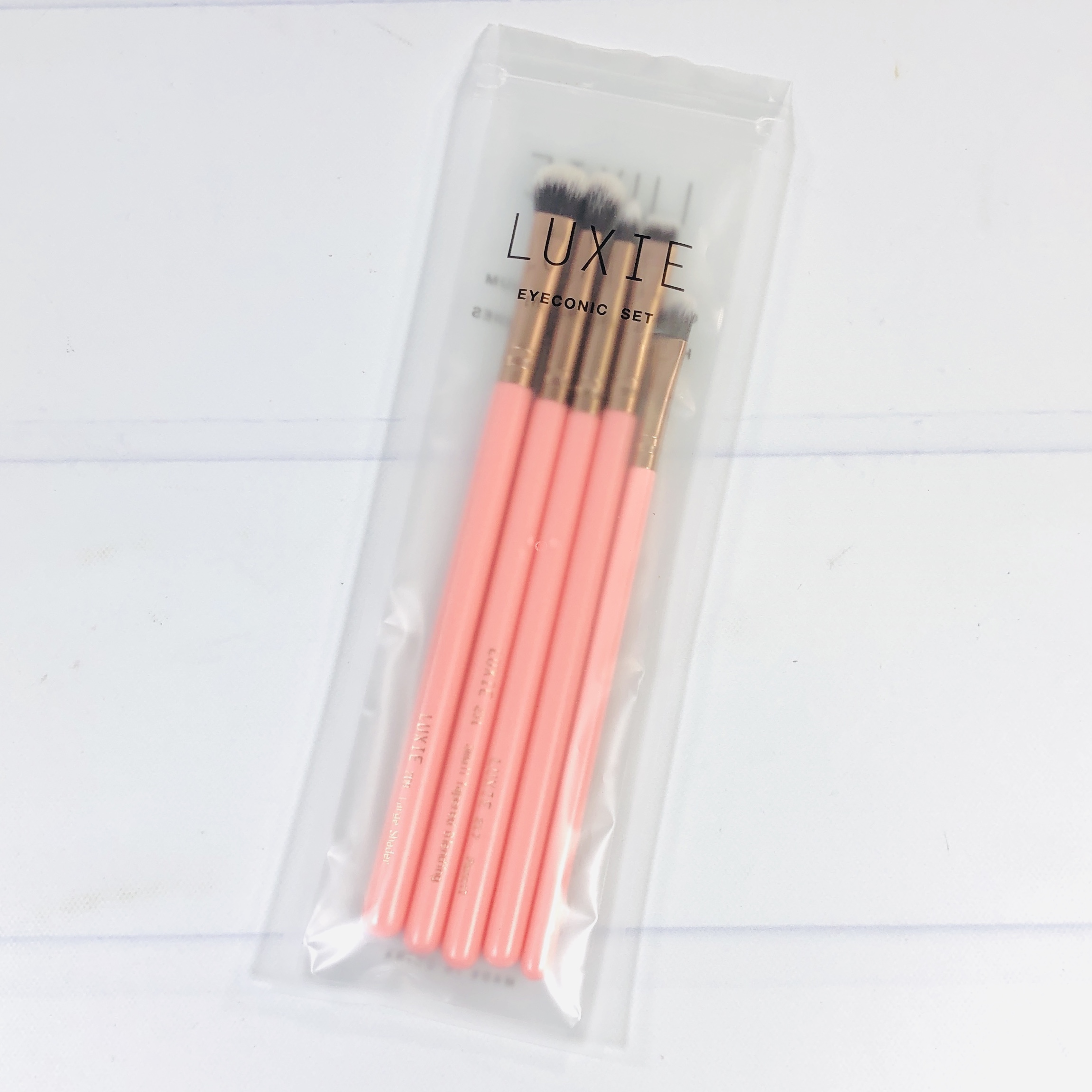 LUXIE – Eyeconic Eye Set – Rose Gold (Was $45, now $22.50) A set of eye shadow brushes for achieving makeup-artist worthy looks was in my box.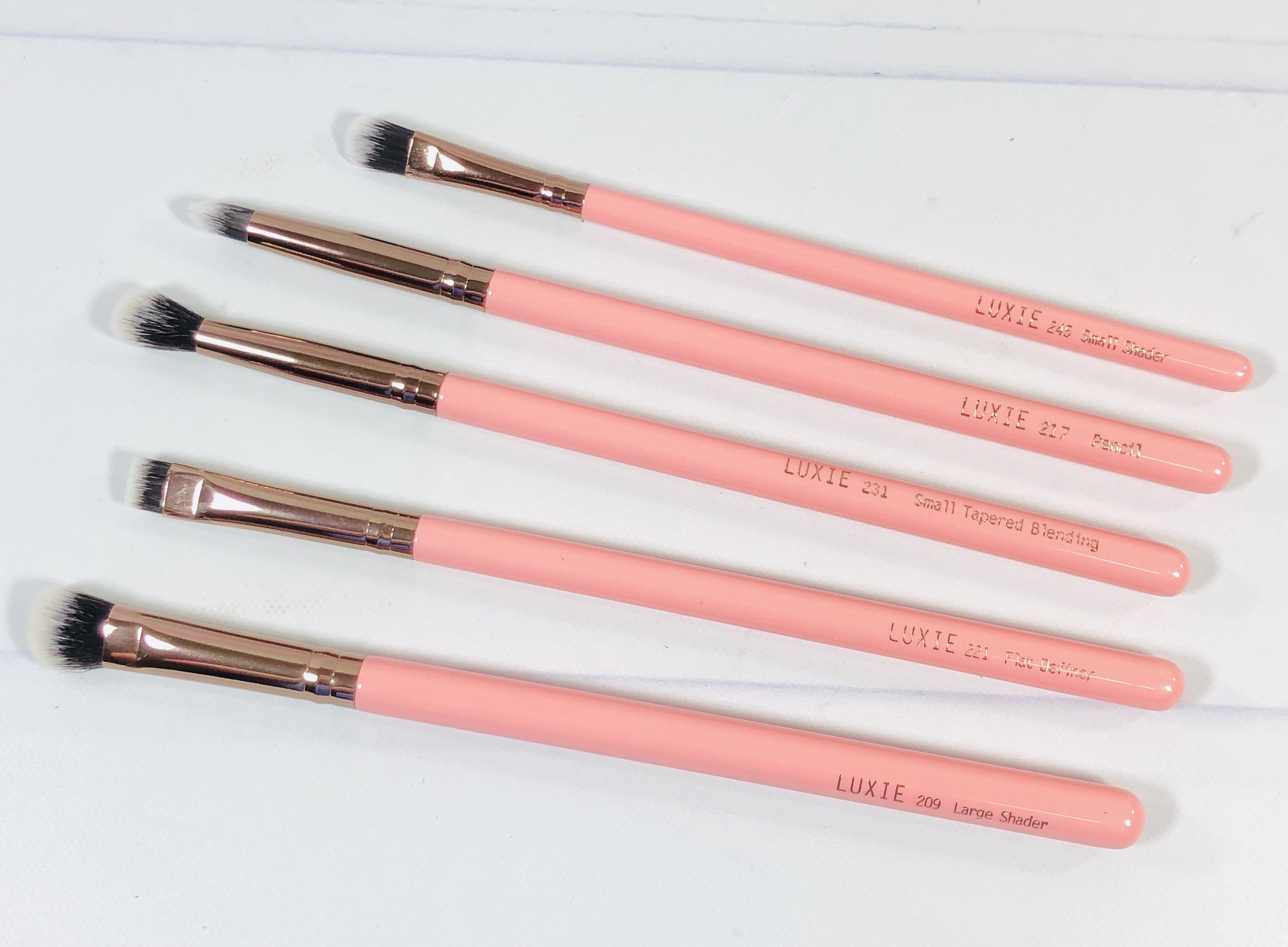 I love Luxie brushes, and how pretty is this set, with pink handles, rose gold ferrules, and synthetic, vegan bristles?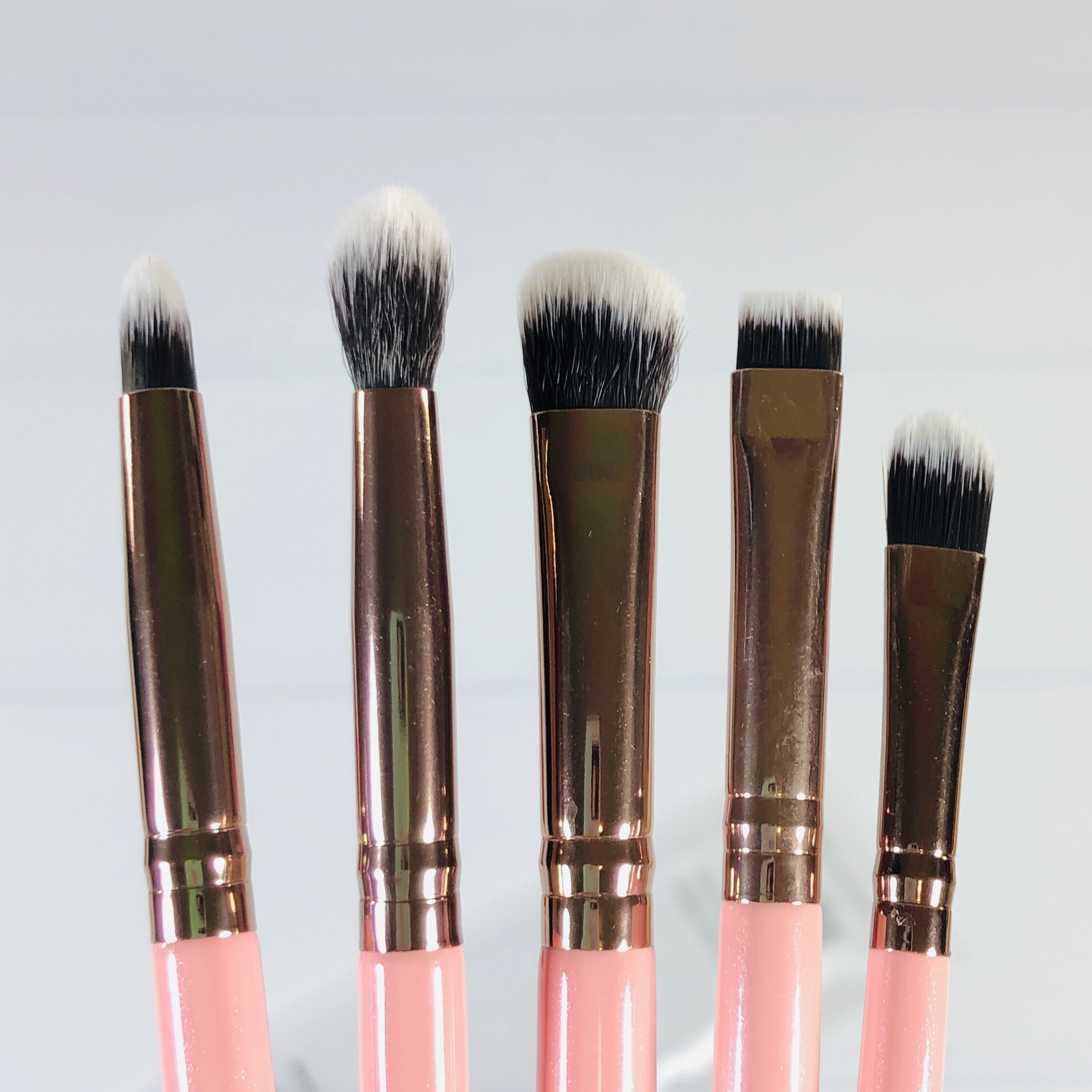 From left: #217 Pencil Liner for smudging lash line, #231 Small Tapered Blending for softening the crease, #209 Large Shader for applying all types of shadow to the lids, #221 Flat Definer for smudging lash line, and #245 Small Shader for applying shadow to the lids. I am so excited to have these pretty and useful brushes in my collection and they work so well!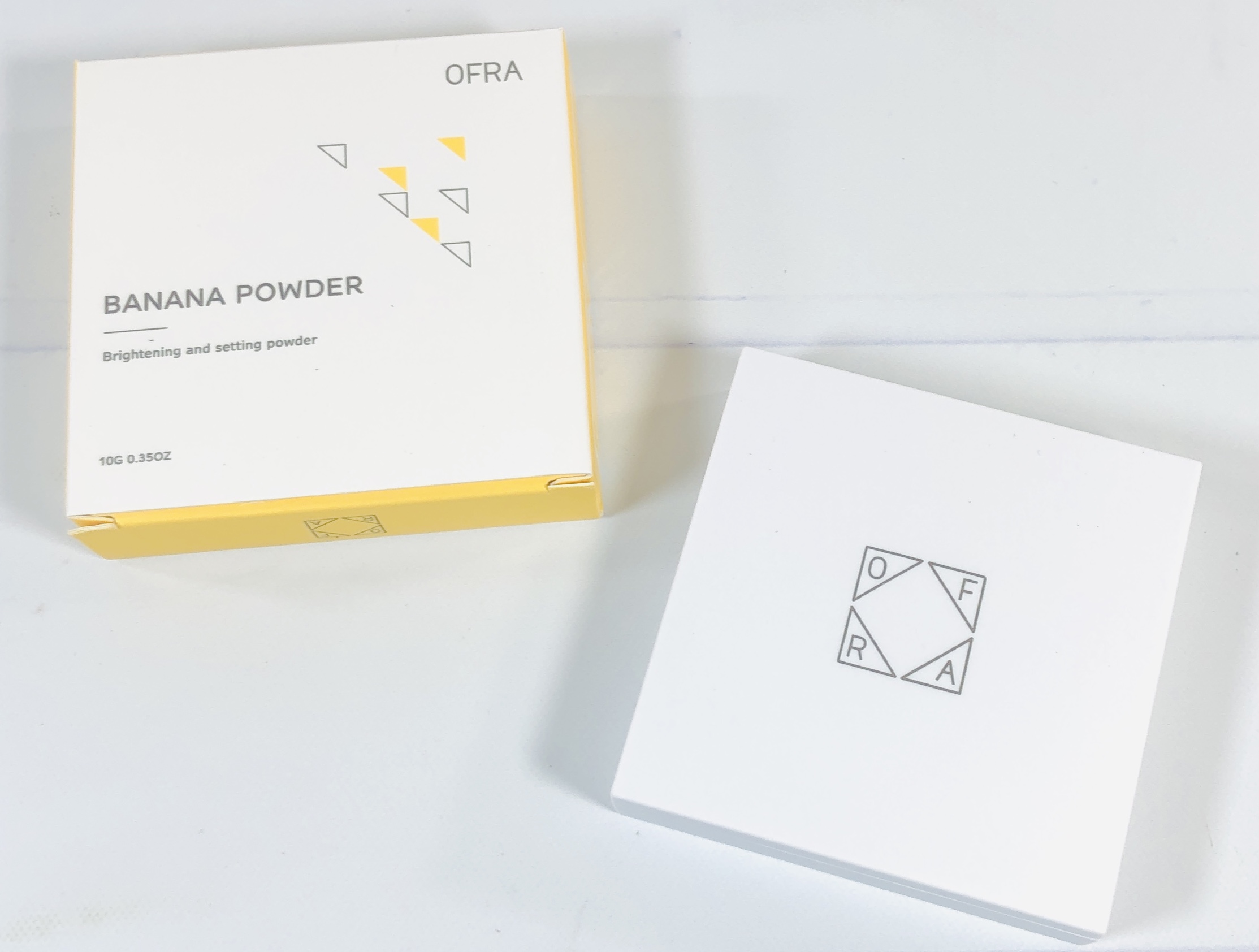 Ofra Cosmetics – Pressed Banana Powder ($35) I have the loose version of this powder, now I have a solid compact, which is a better way to carry it around for touch-ups in my opinion.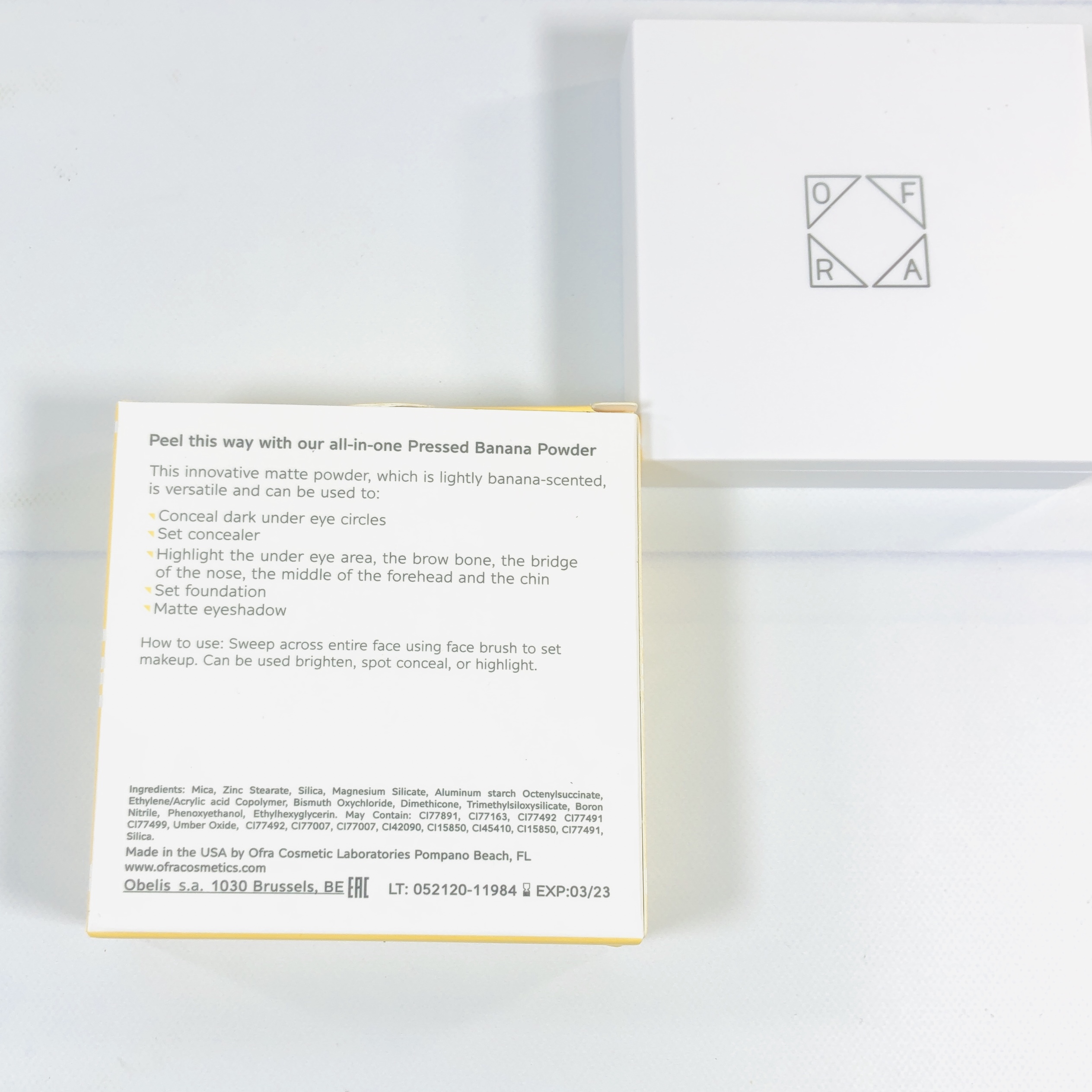 It can be used as a shadow, to set concealer, as an under eye concealer, to set foundation, or as a highlighter.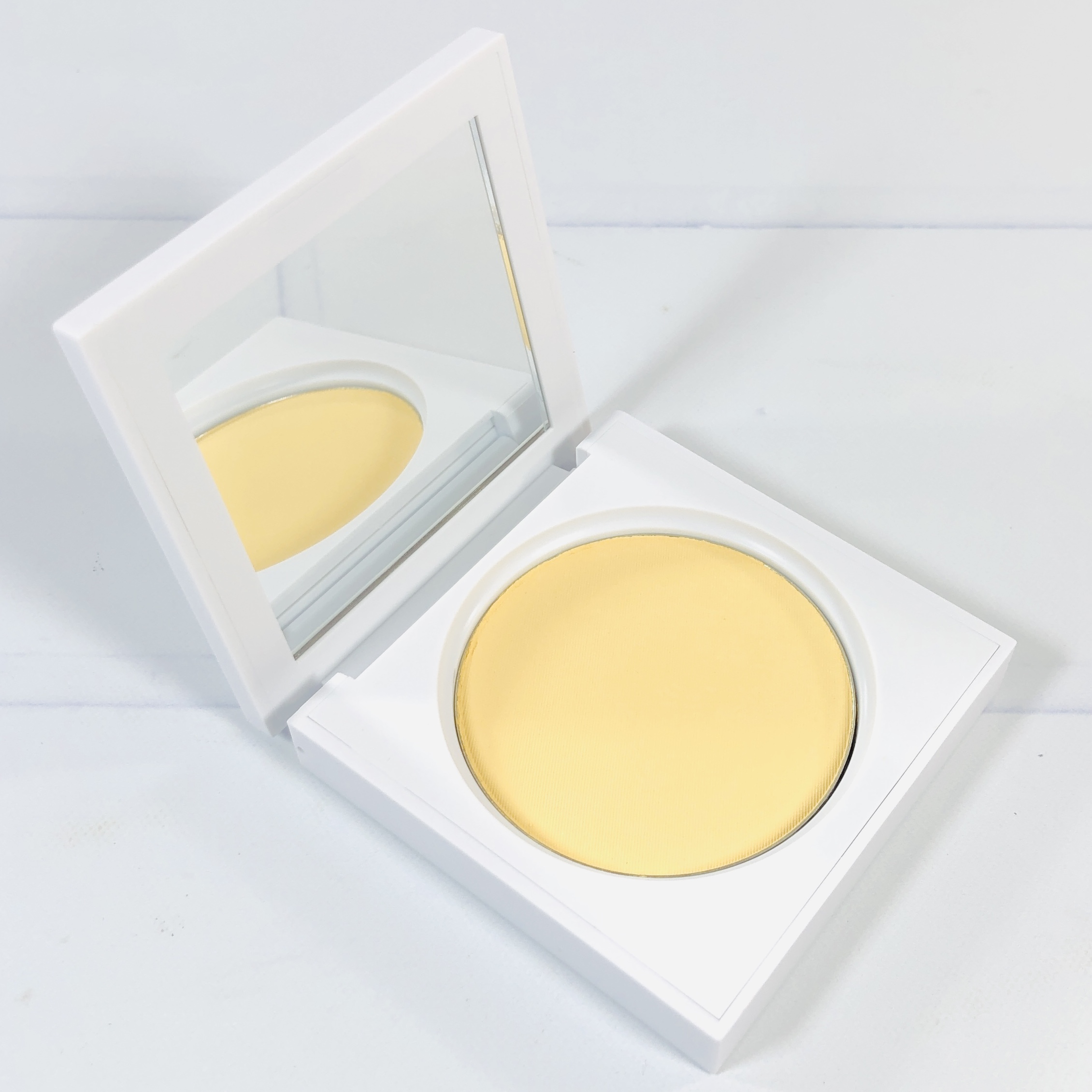 The pan is magnetic and can be removed and the compact refilled with other OFRA products.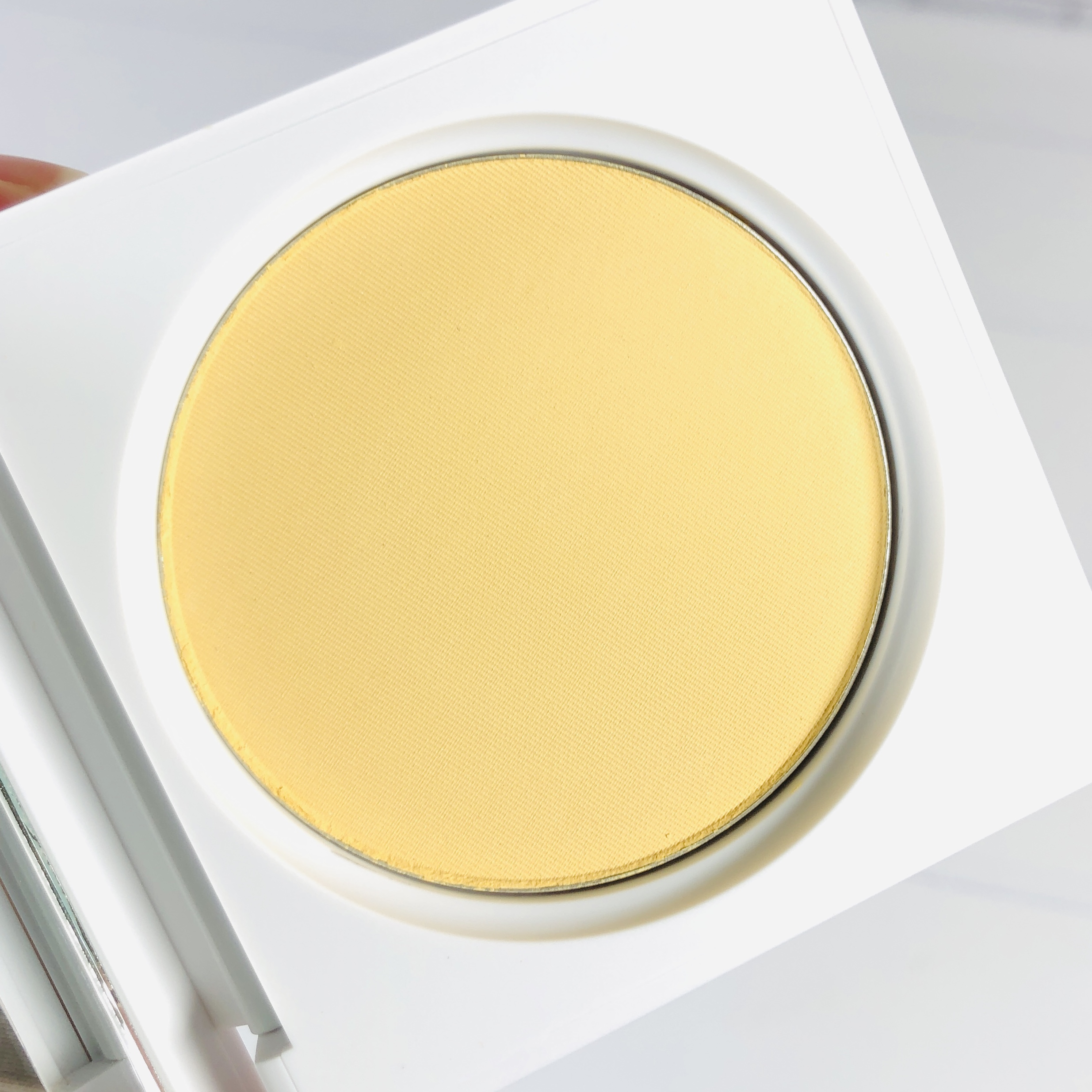 I tried swatching but it didn't look very dark or bright, more like translucent powder with a hint of yellow. It has a light scent of bananas!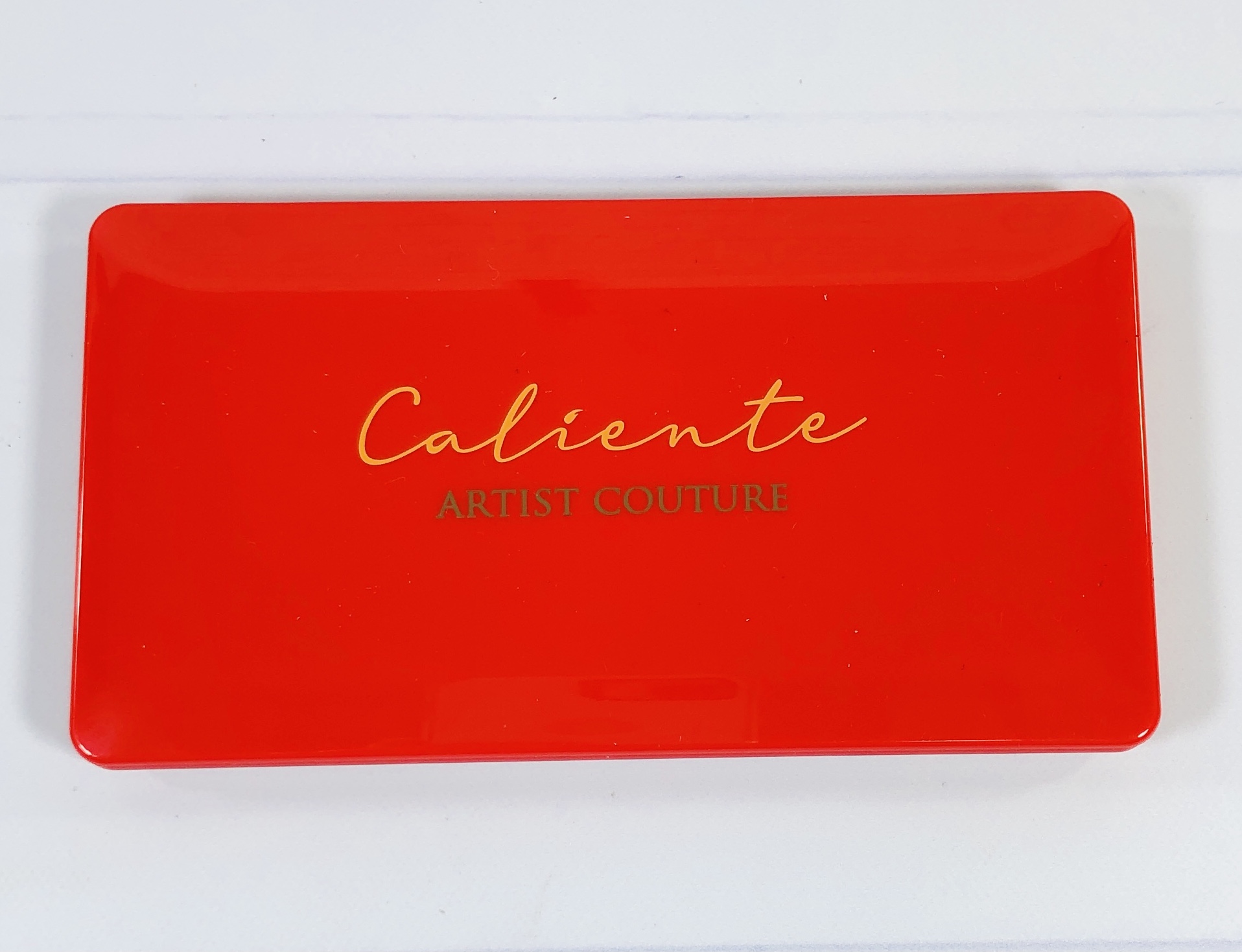 Artist Couture – Caliente Palette ($30) I received a super hot palette, it's on fire!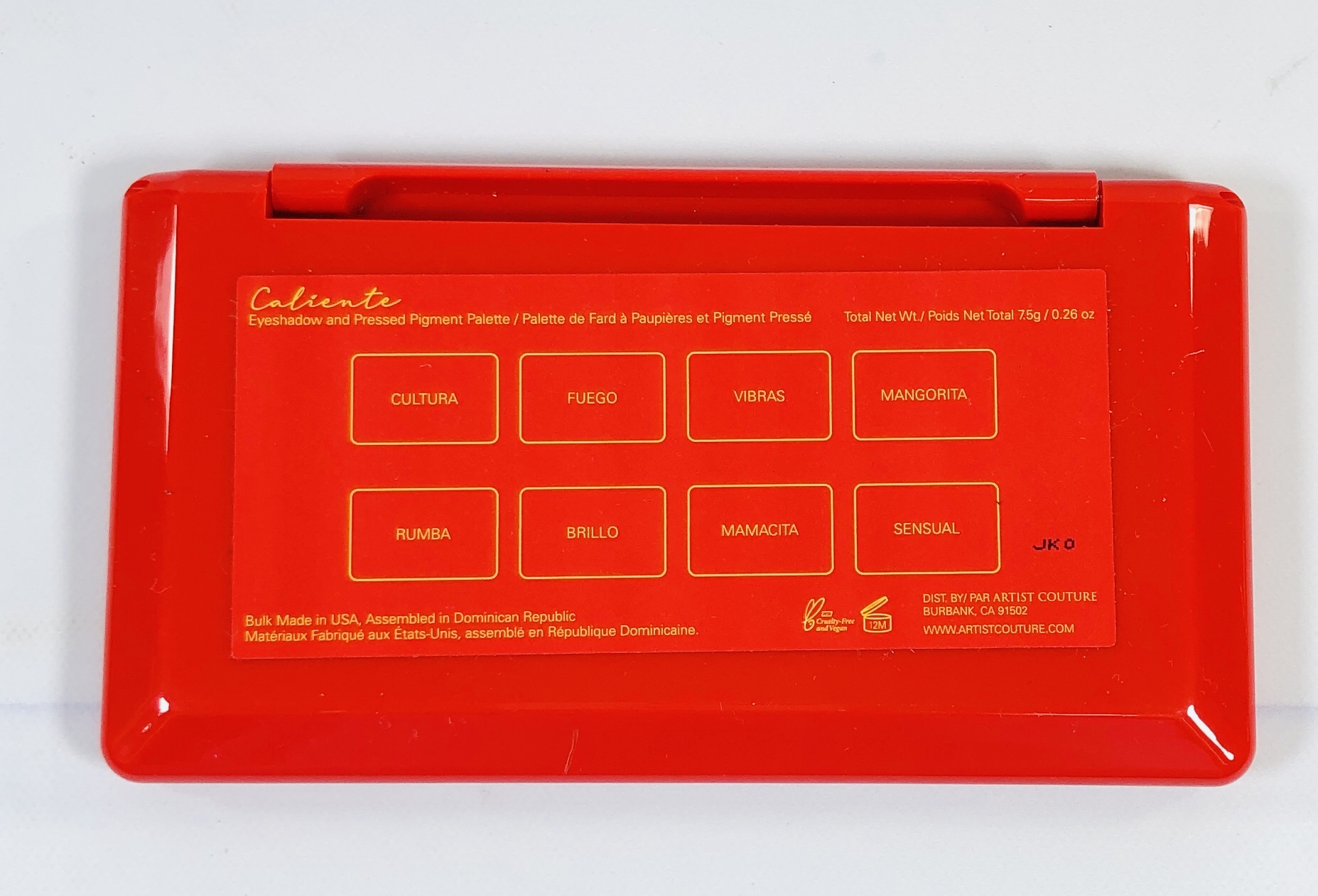 The color names were on the back.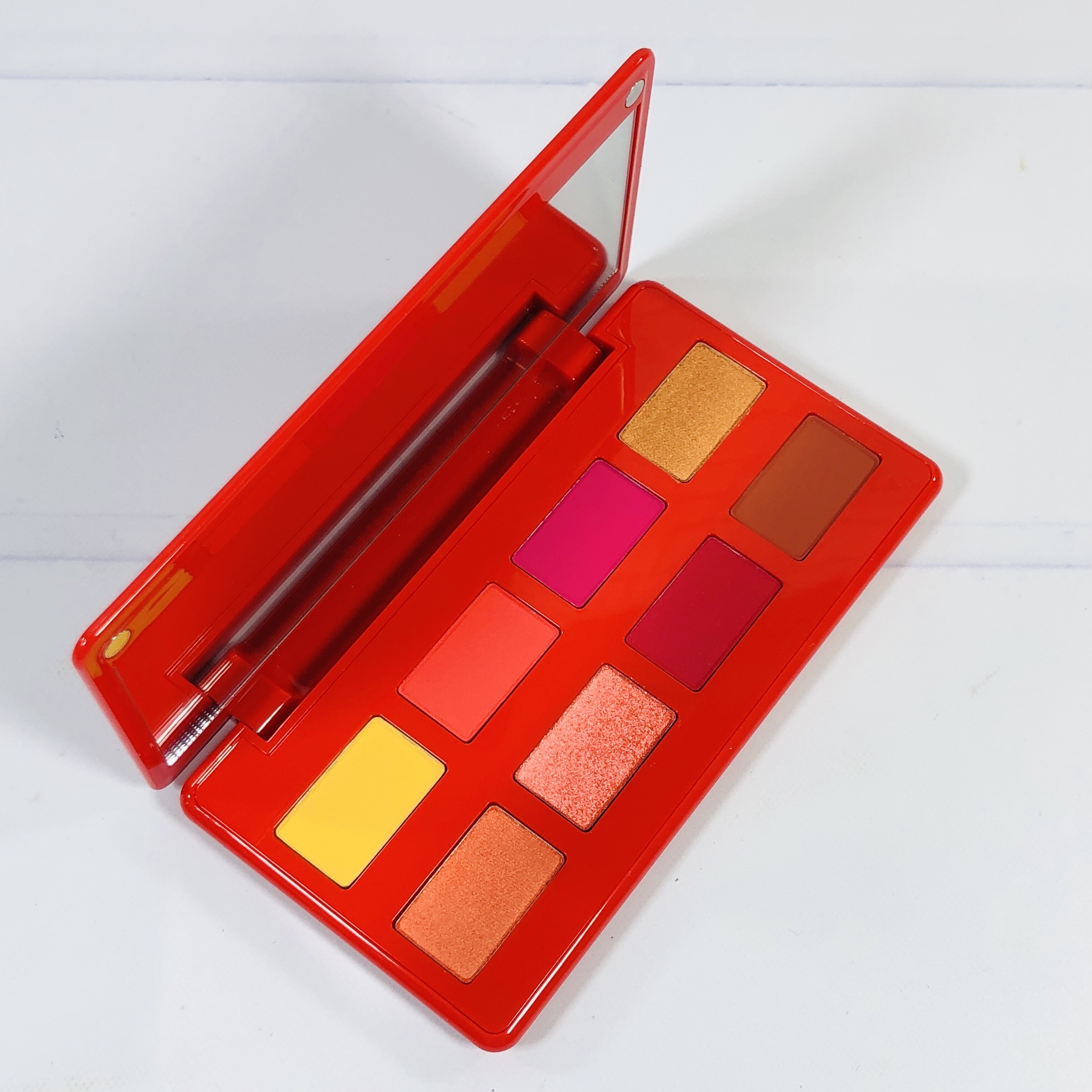 The colors here are very vibrant, for those who aren't afraid to turn up the heat!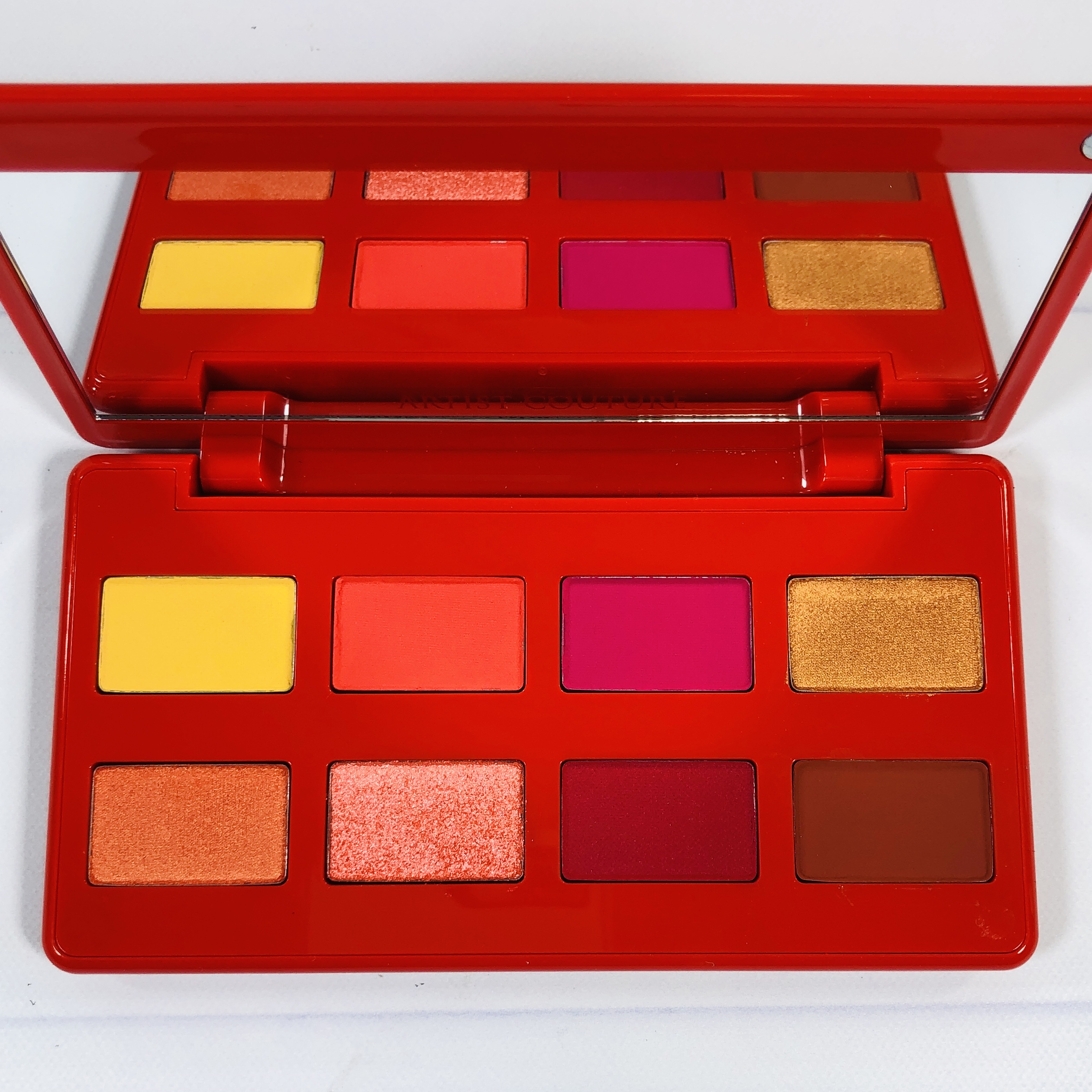 The palette has five mattes, two metallics, and one pearl. The formula is vegan and cruelty-free.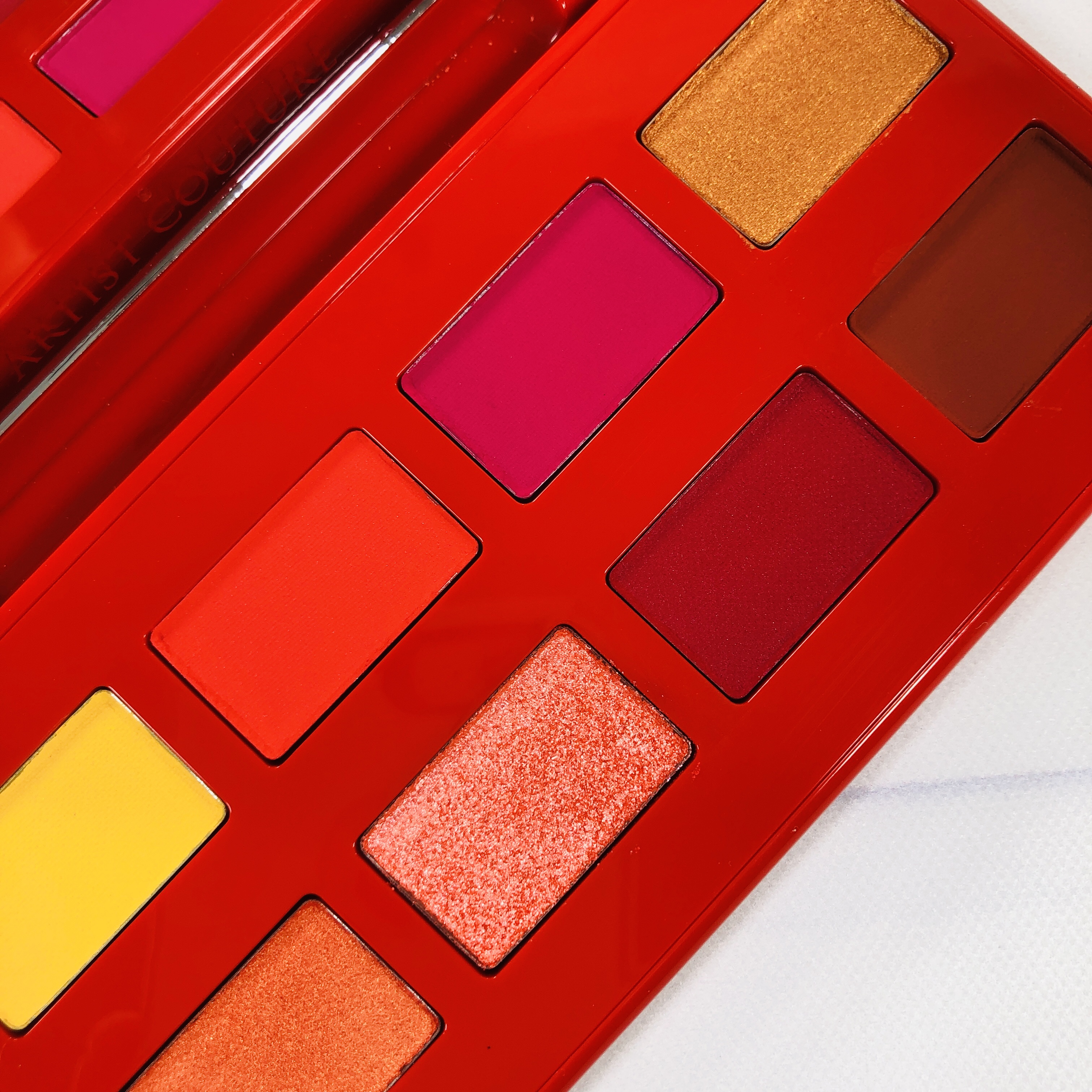 Here's a close up.
The shades were richly pigmented and had a high color payoff.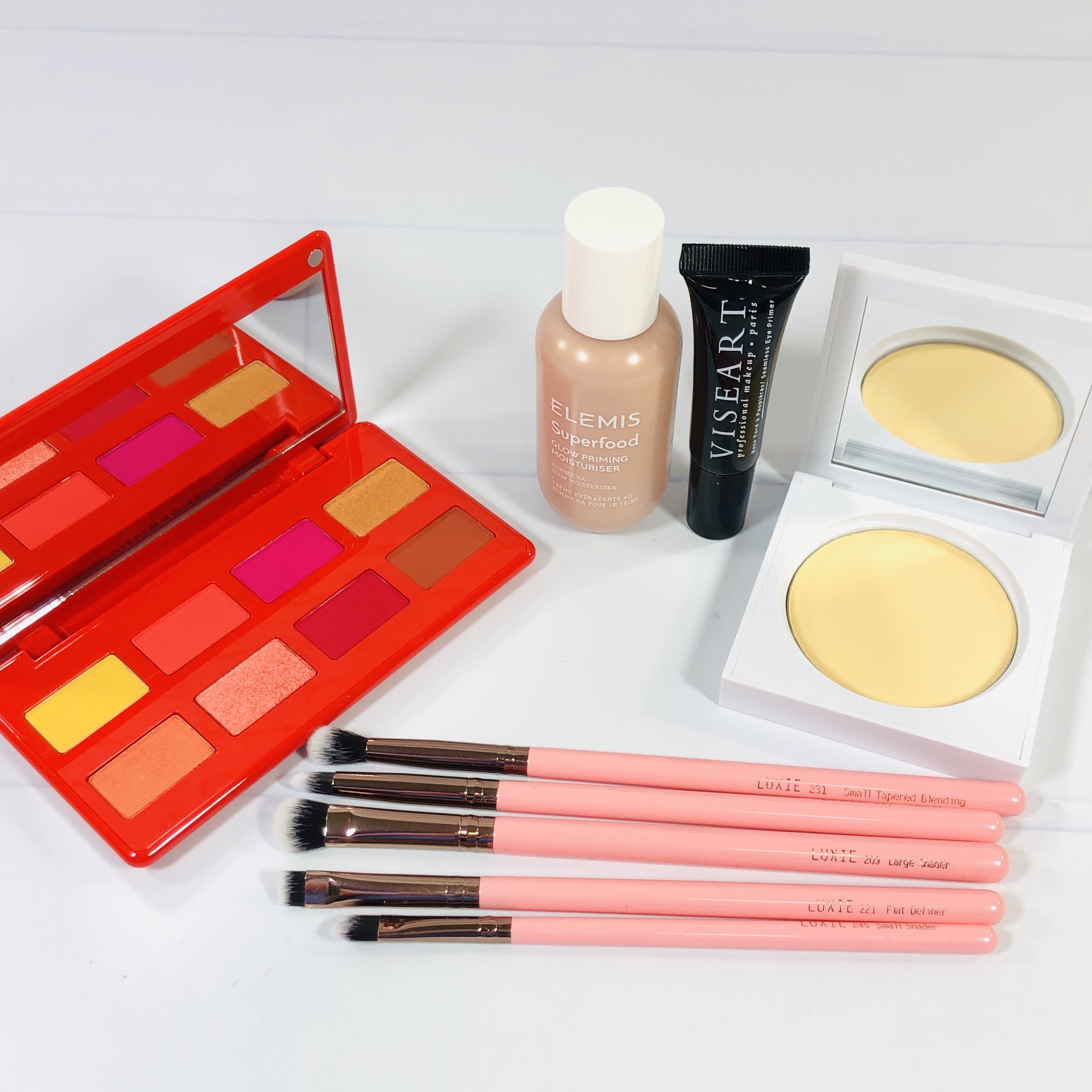 What a fun December BOXYCHARM assortment! Everything in my box was pretty much related to makeup, and most of that had to do with my eyes. Considering that's all anyone can see when I'm wearing a face mask, I'm not sad at all! The eyeshadow palette was so much fun, I especially liked the pinky shimmer shadow, it's so sparkly! Elemis Superfood had my skin gleaming and the banana powder provided a bit of color correction. The Viseart Primer helped the shadows glide on and kept them in place all day long. The brushes were perfect for applying, blending, and detailing my eye makeup. The value for my December BOXYCHARM was around $160.50, using sale prices! Wow!
What's your favorite item in this month's BOXYCHARM?