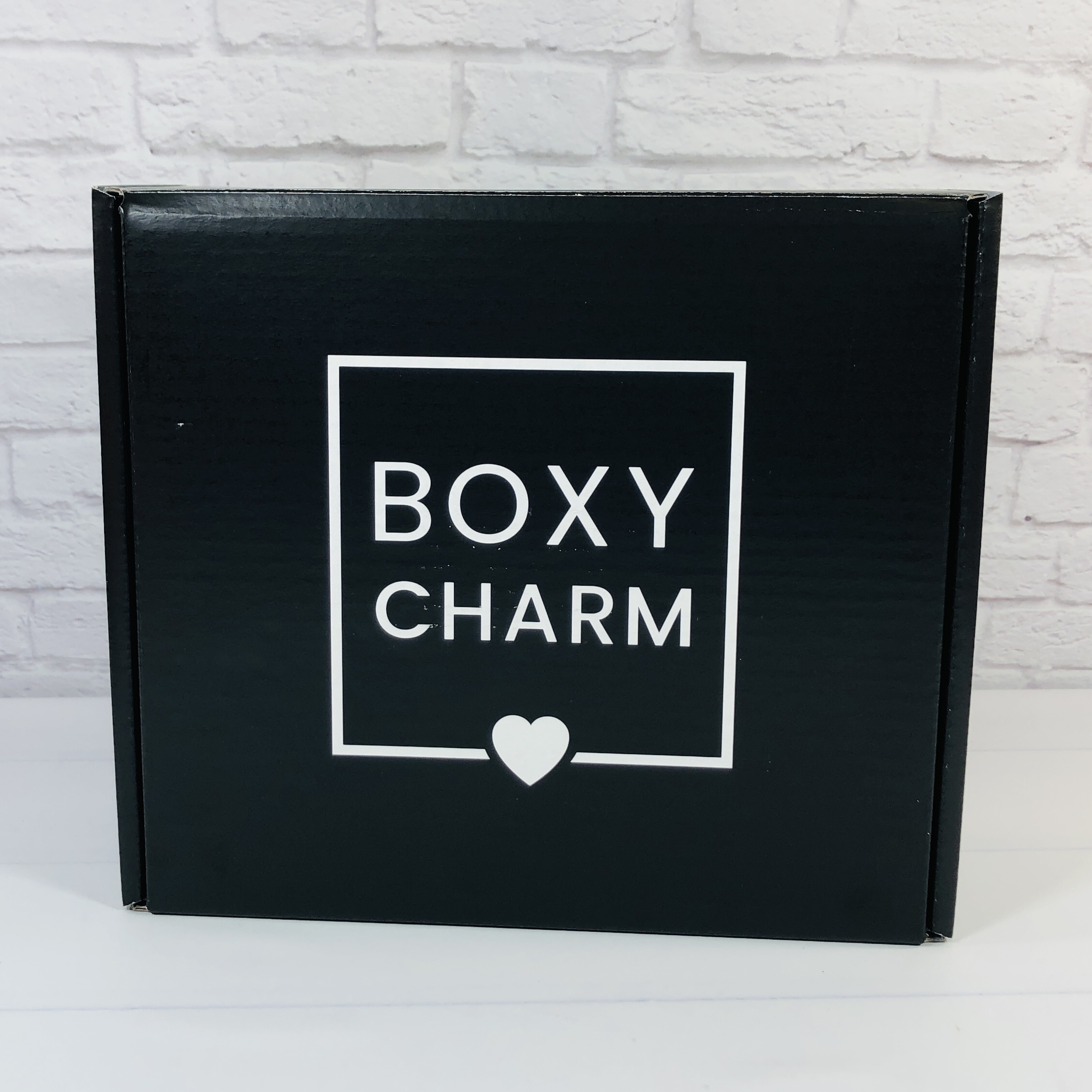 BOXYCHARM Premium is a beauty box from BOXYCHARM, separate from the regular/base BOXYCHARM and BOXYLUXE upgrade. For $35 per month, you'll receive 6-7 items with 1 item chosen by the subscriber. They also promise $175+ value in every box and no product overlaps. When you sign up for Premium, you must get the base/classic box for the month you signed up for and stay subscribed to that until you're off the waitlist for Premium. After you score Premium, you can let go of the base box if you choose.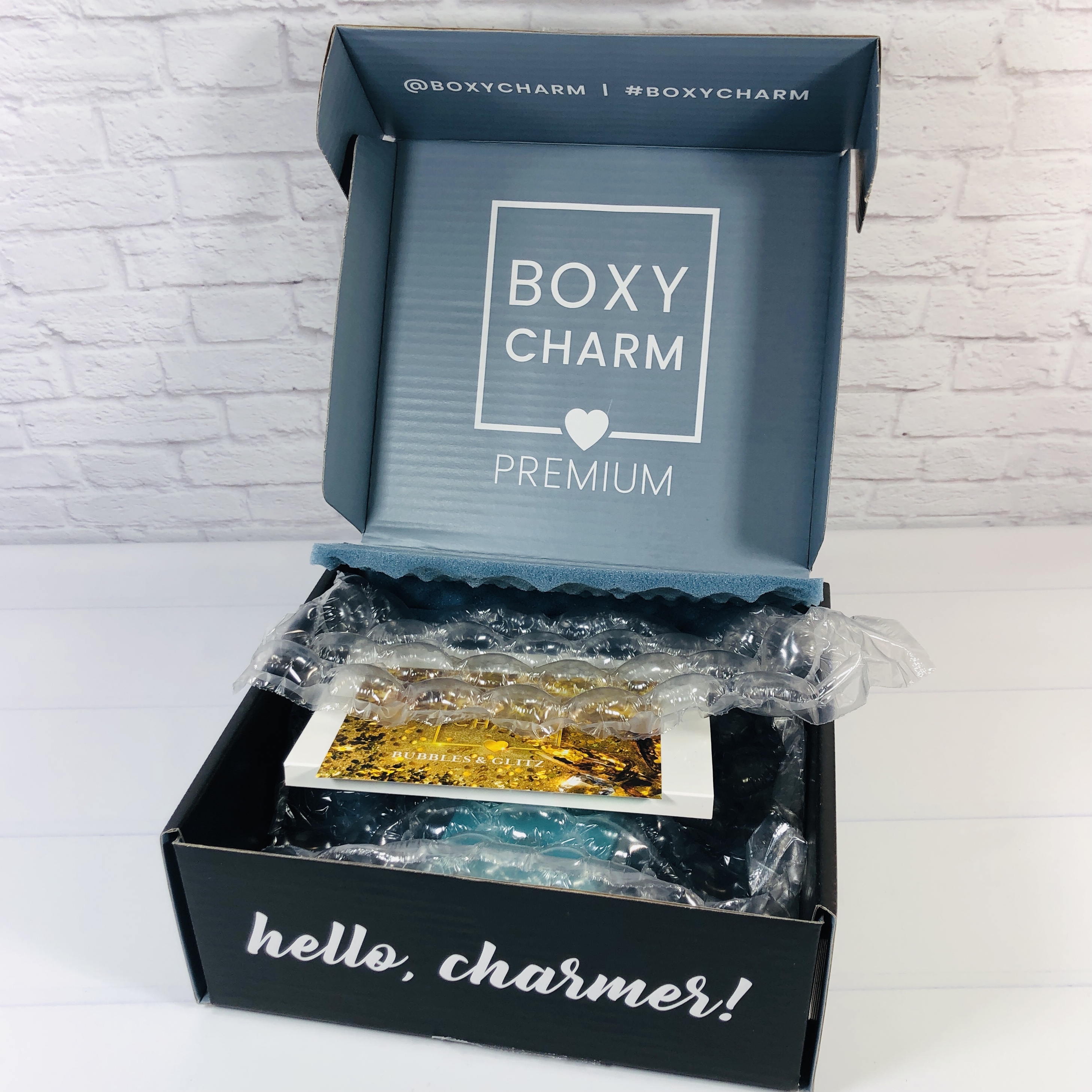 My items were cushioned with a foam insert and bubble wrap.
The items arrived in their original packaging.
The theme for December is Bubbles & Glitz!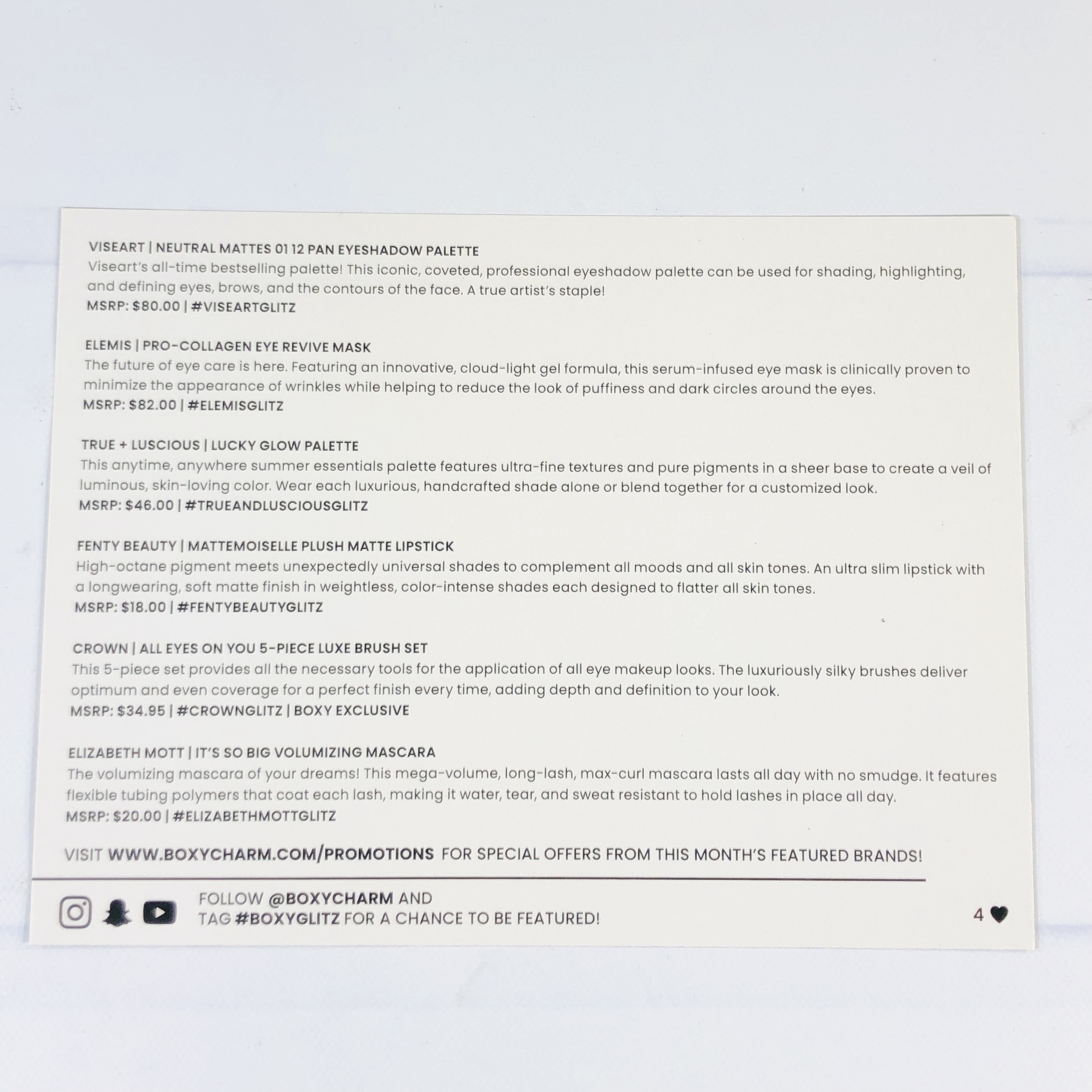 Listed at the back are the products inside the box along with MSRP's.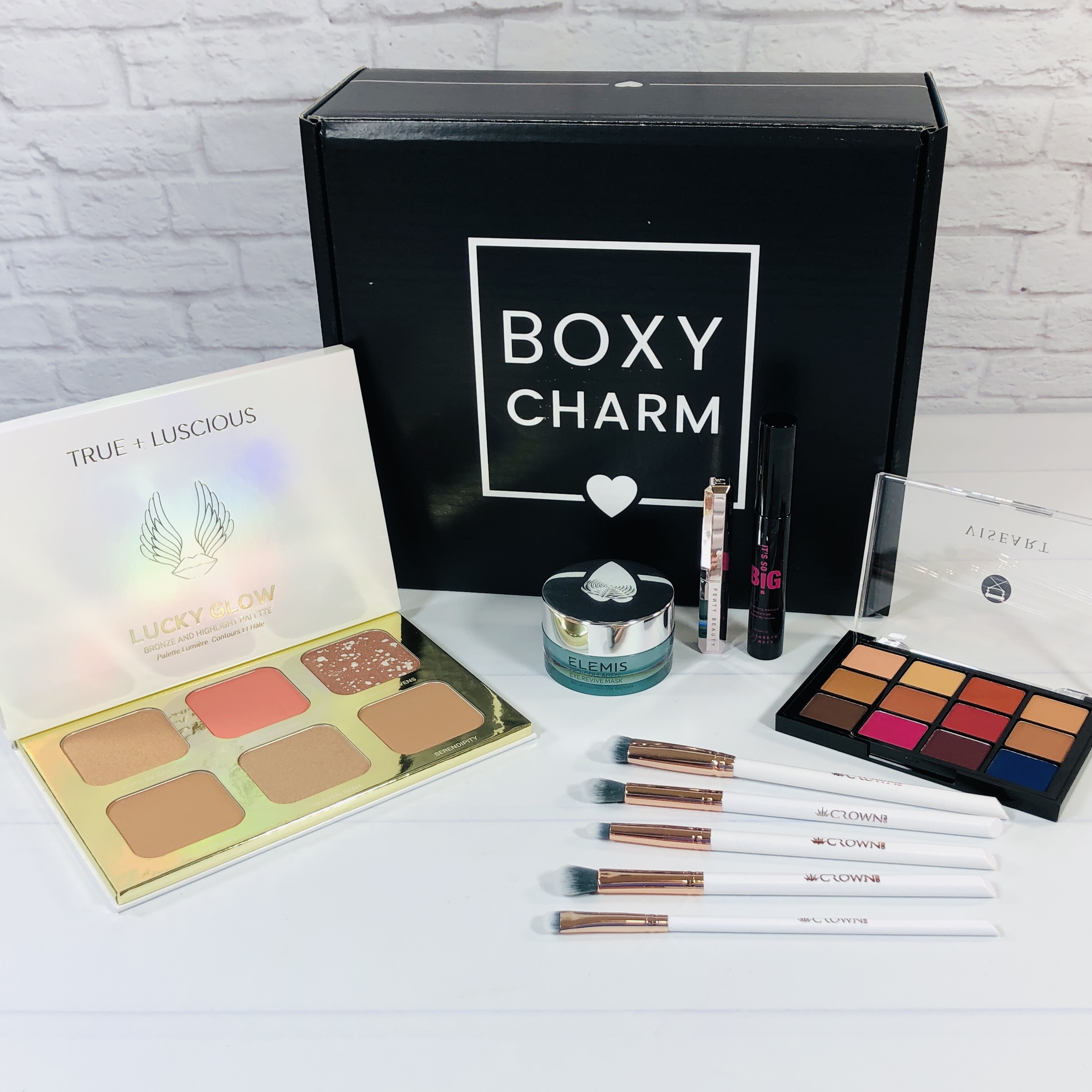 Everything in my December 2020 BOXYCHARM Premium! There may be variations in the box – see the full spoilers here.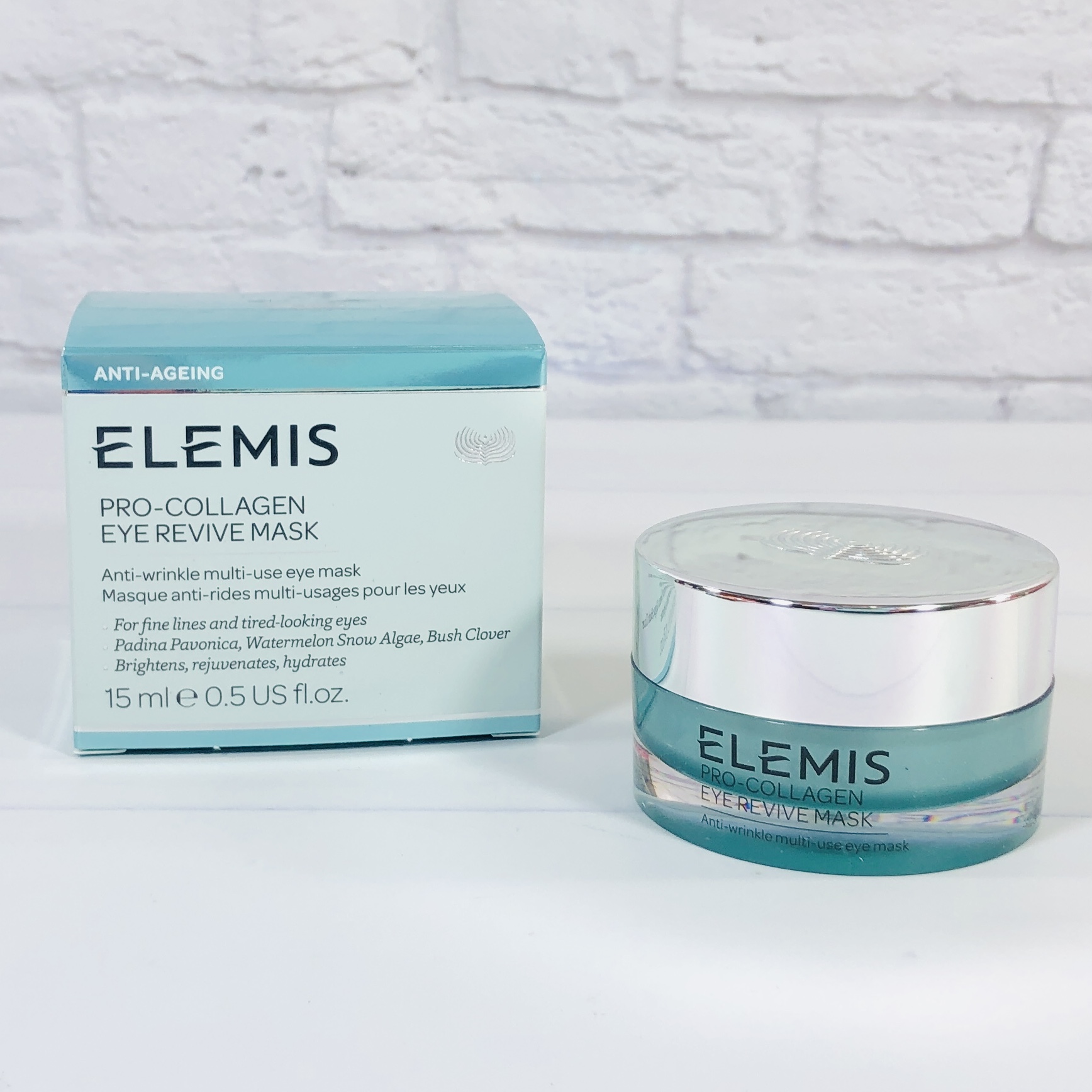 Elemis Pro-Collagen Eye Revive Mask ($82) I get excited when I see products for the under eye area. Whether they actually help or not is not my concern, I just like to keep this area moist!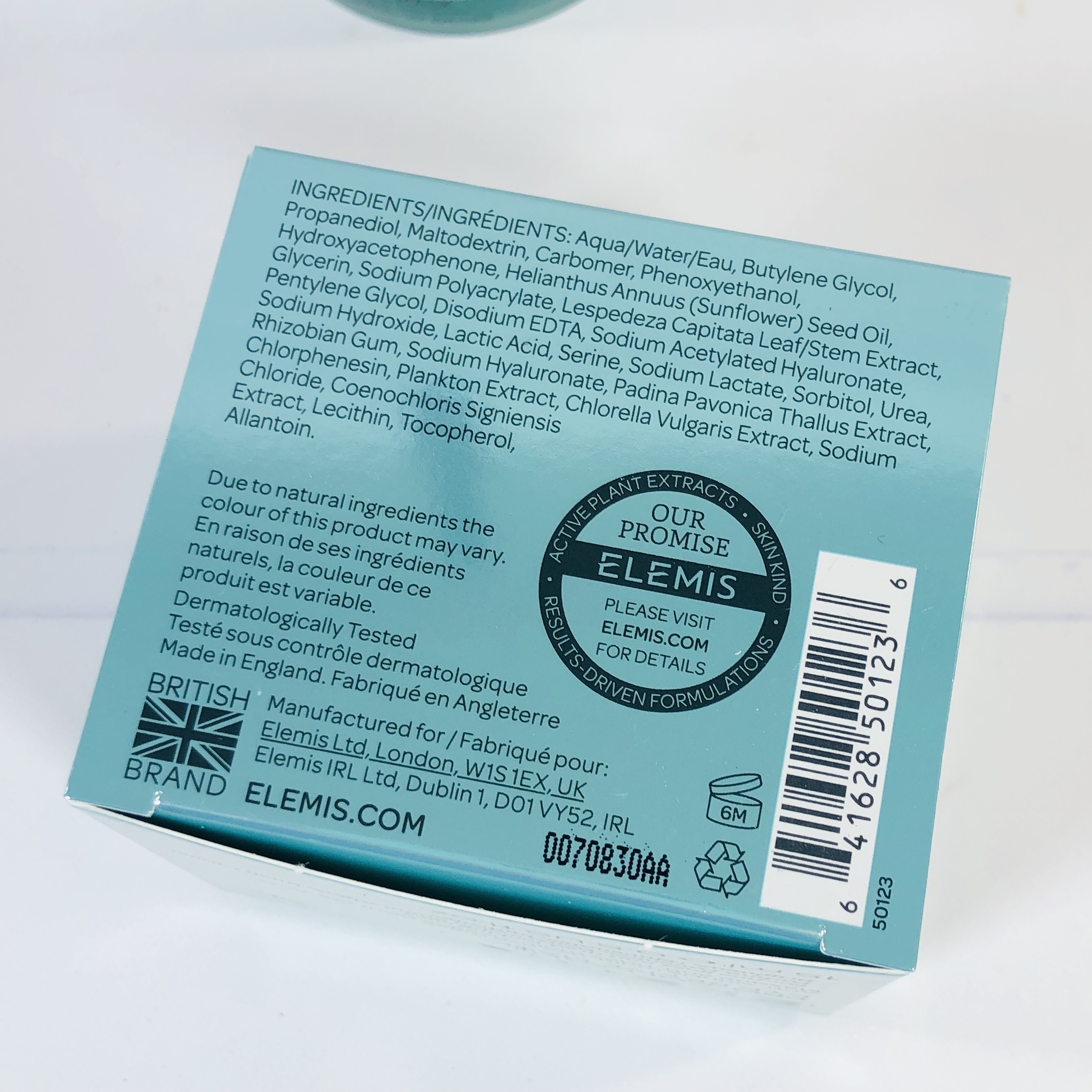 Hyaluronic acid is here, which helps draw water into the area. I was excited to see that it's missing fragrance, which I try to avoid in this delicate area.
The bouncy yellow gel can be used as a leave-on mask, a primer, or a midday touch up. It doesn't leave the area oily either.
Crown Brush – All Eyes On You 5-Piece Luxe Brush Set ($34.95 listed value, linked to a similar set that is $14.99) According to the info card this is an exclusive set, but you can find a similar set on the Crown Brush website.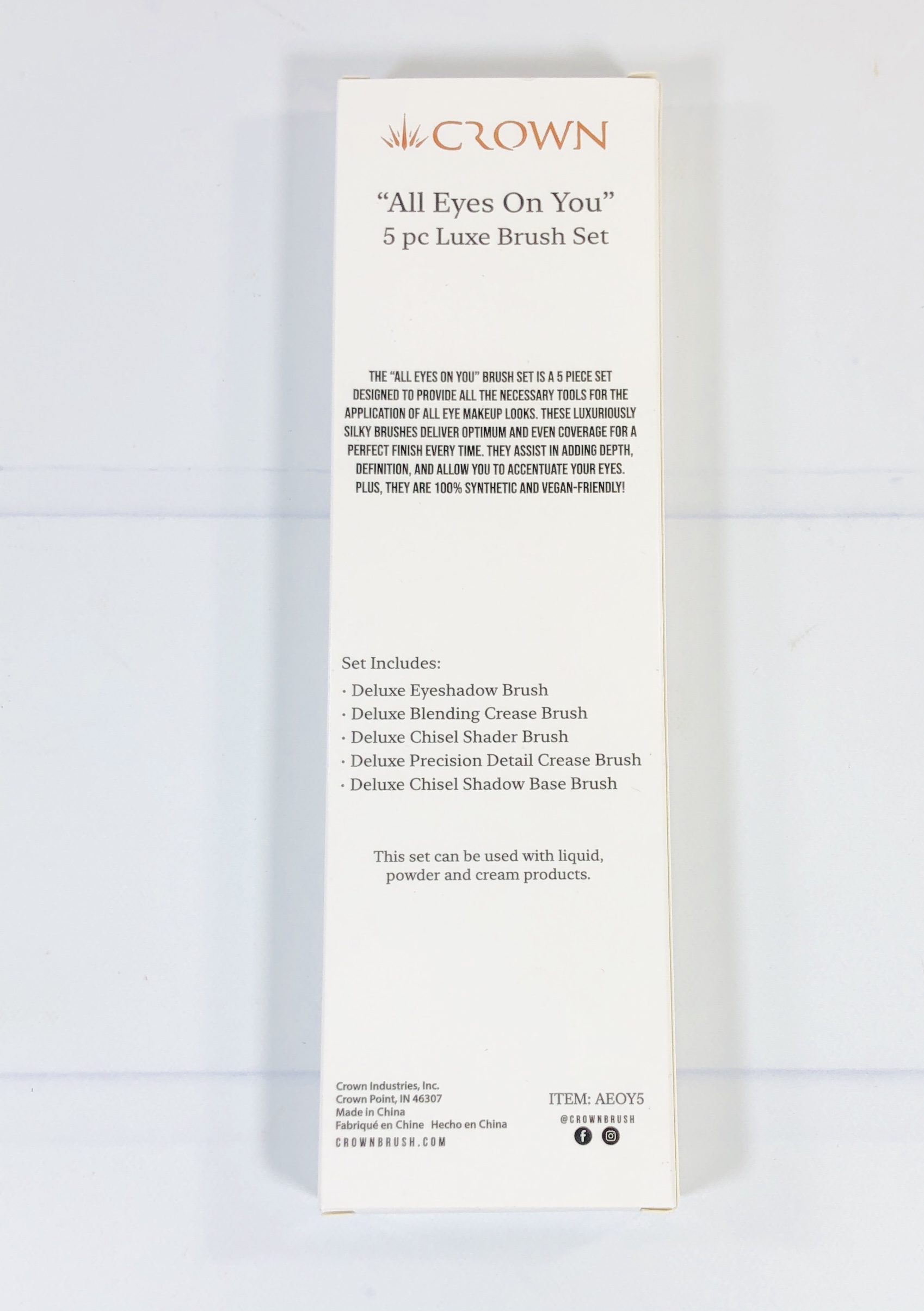 The types of brushes in the box are listed on the back and this set is made of vegan bristles and can be used with cream or powder products.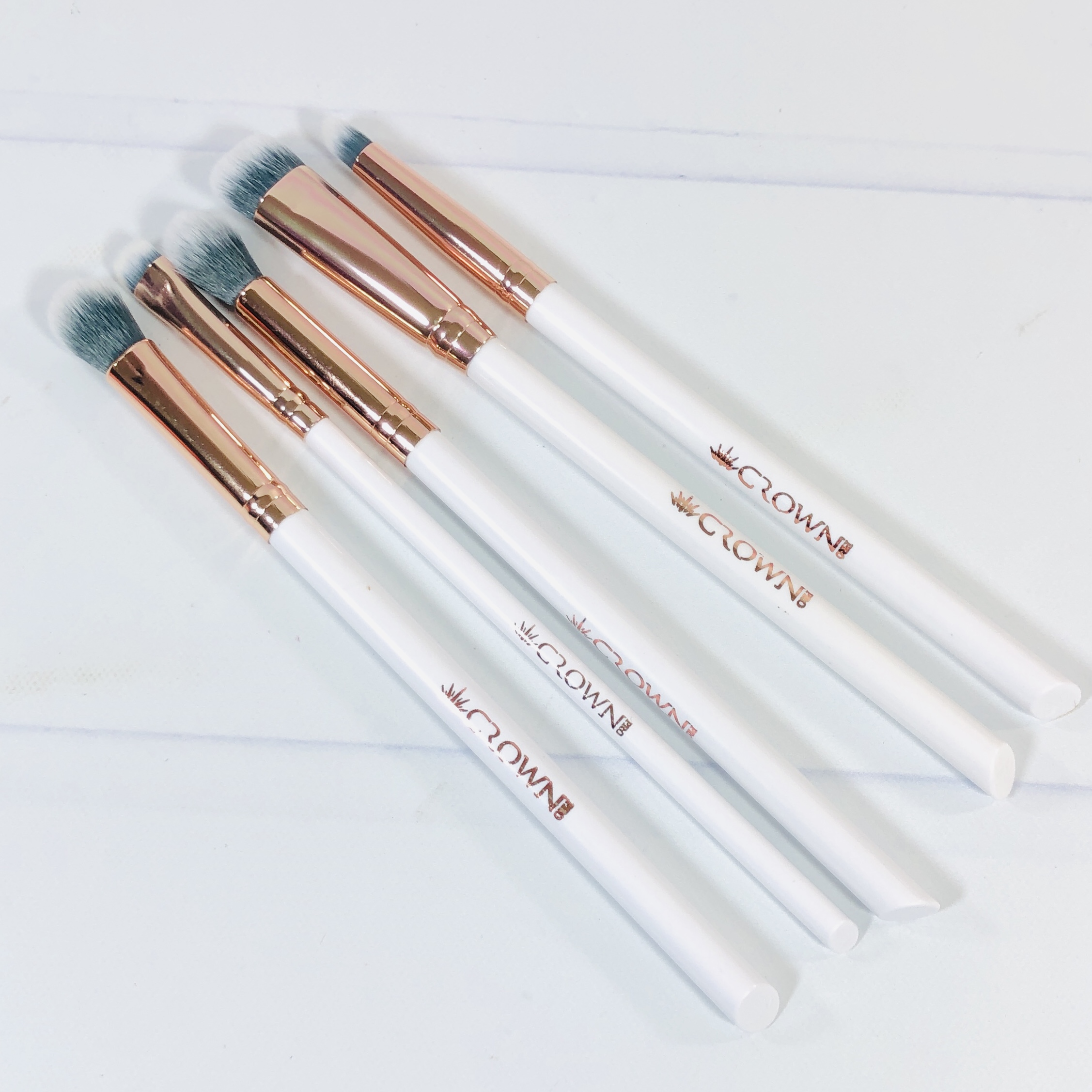 They have white barrels and rose gold ferrules.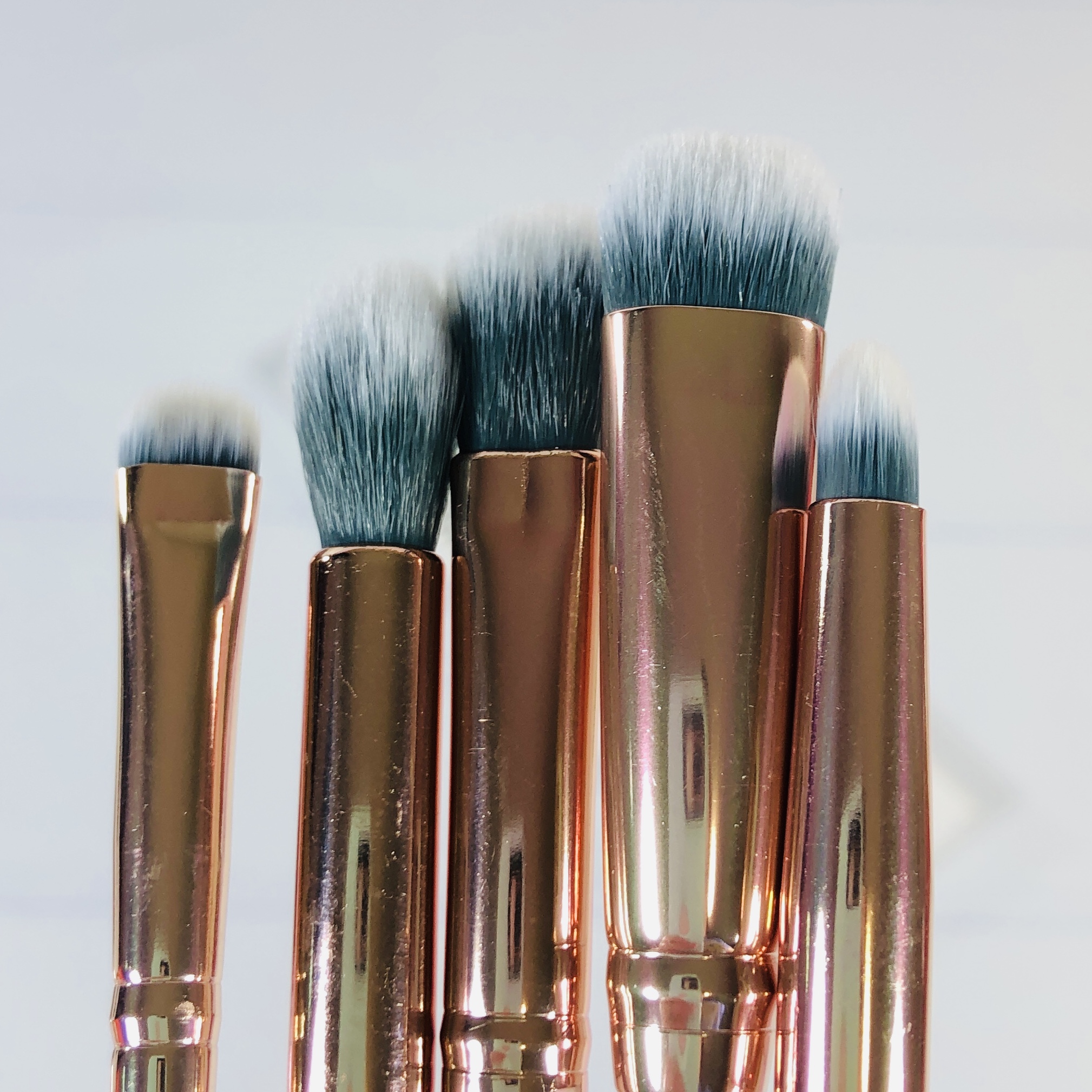 I could guess which brush is which but I could be wrong; it is always helpful when the brush name is printed on the actual brush but that isn't happening here. Suffice it to say that the brushes are well made and work for a variety of eye makeup uses. I am excited to add these to my collection!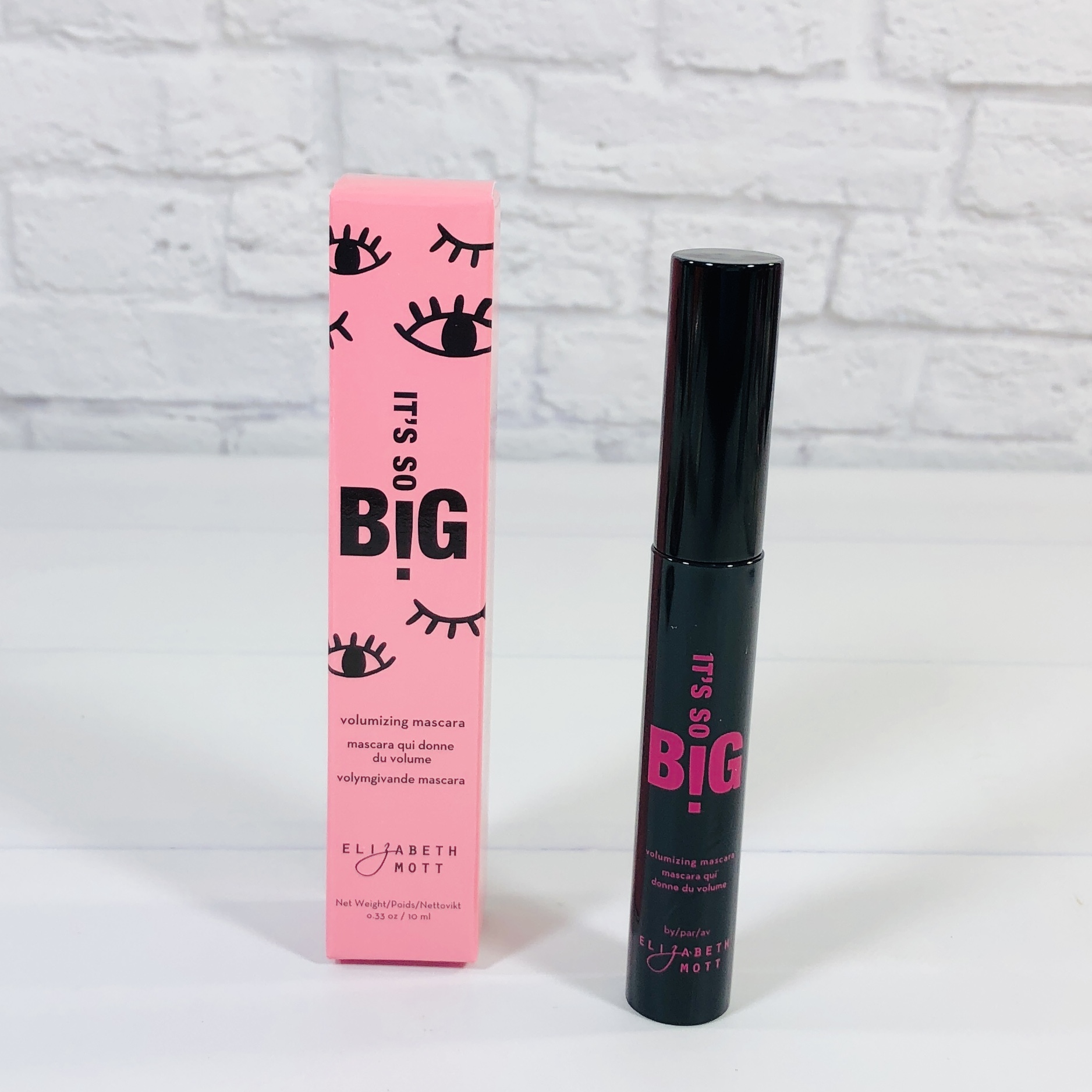 Elizabeth Mott – It's So Big Volumizing Mascara ($20) A mascara that promises big lashes sounds like a dream to me!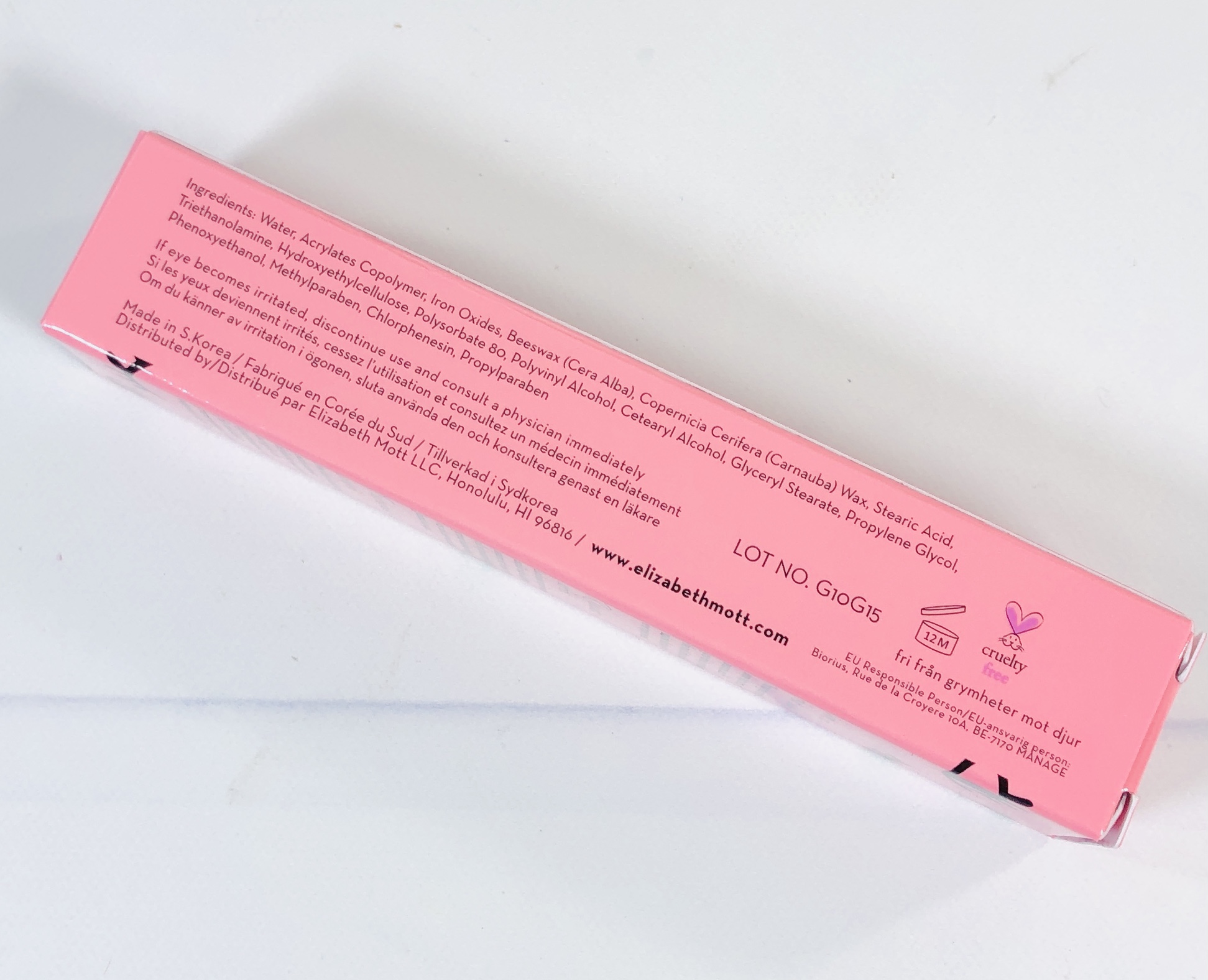 Beeswax and carnauba plant wax are supposed to be lighter on the lashes compared to paraffin based mascaras.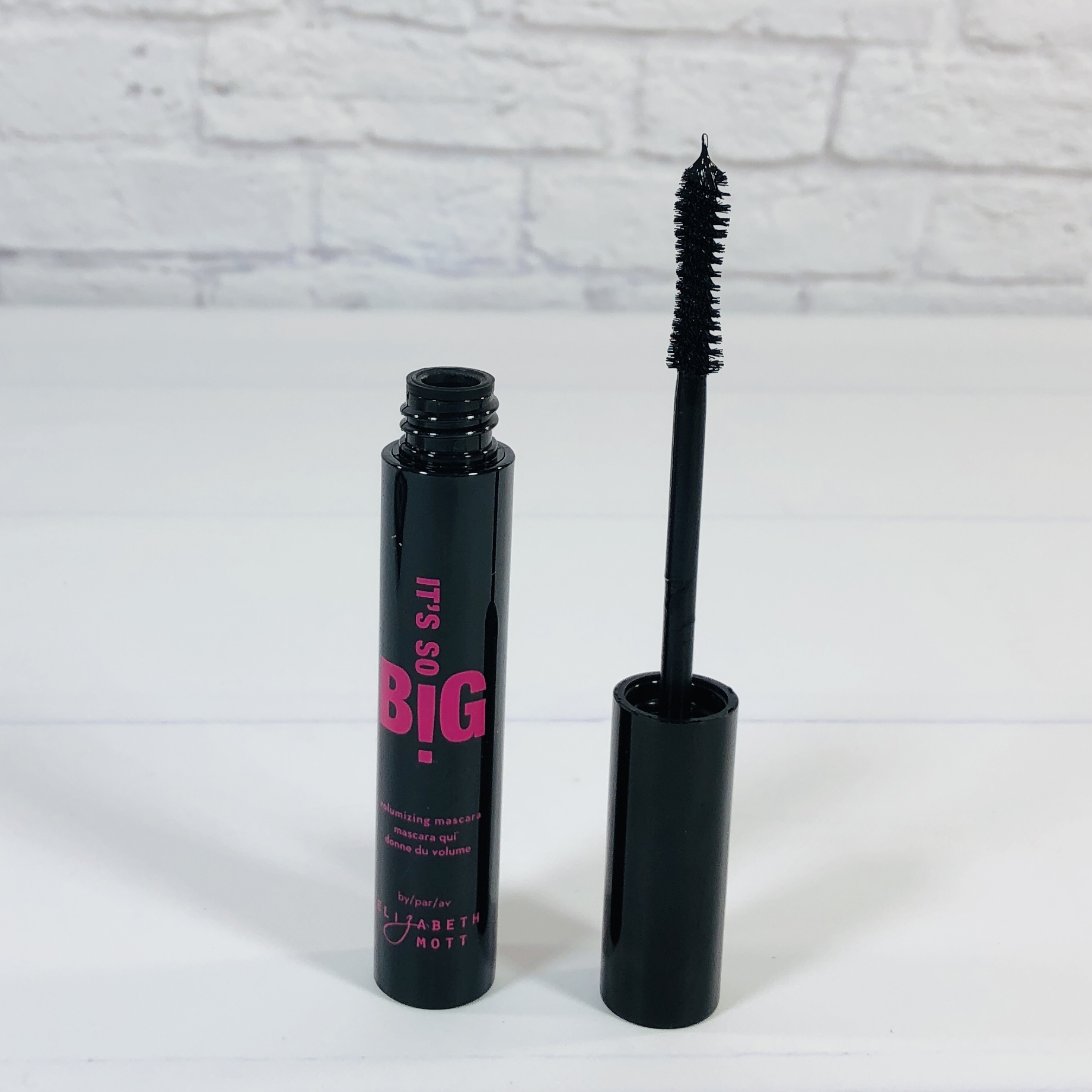 The formula is supposed to build tubes on the lashes and not smudge all over the place. I thought it did a good job of defining my lashes and it stayed in place all day!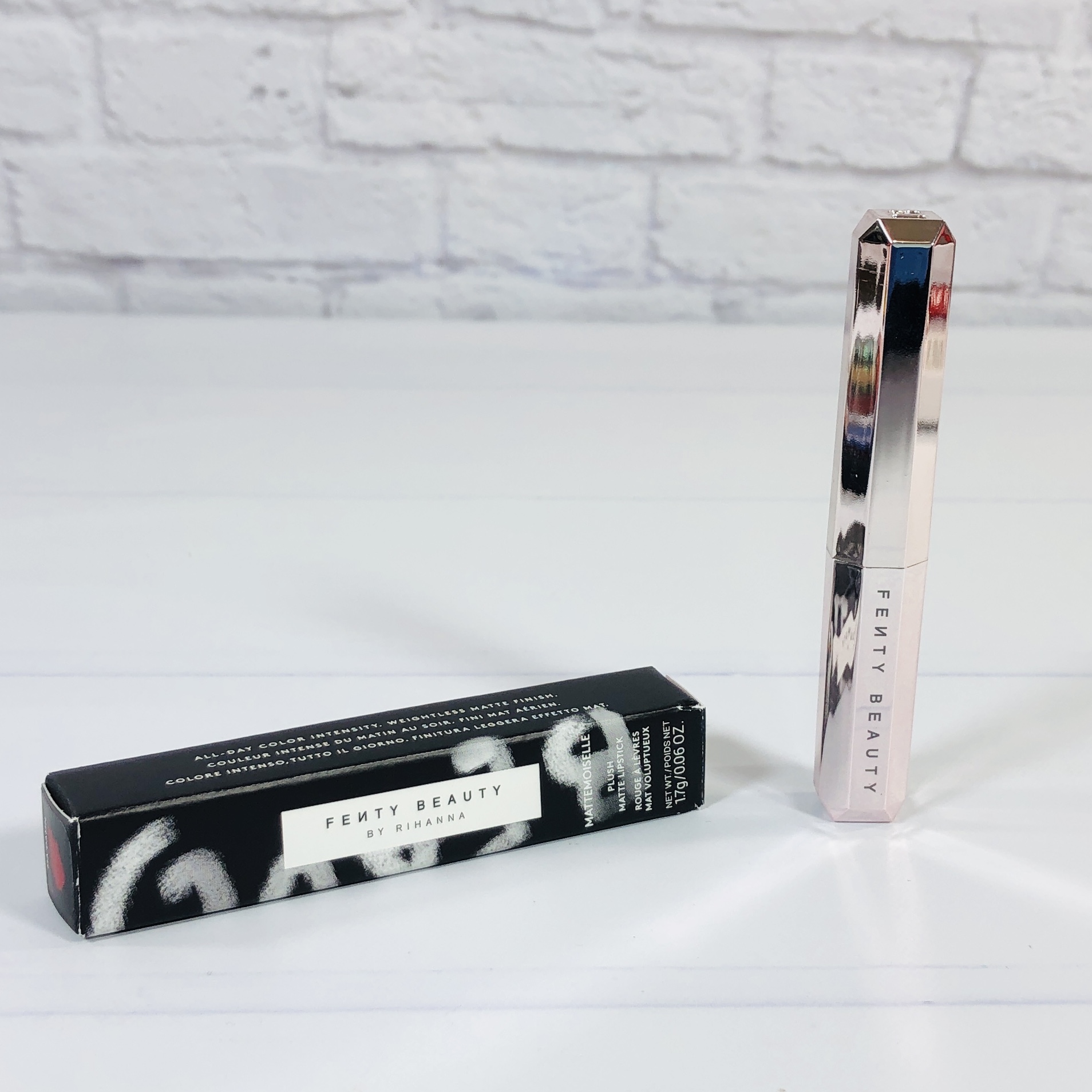 FENTY Beauty – Mattemoiselle Plush Matte Lipstick (Was $18, now $9) A matte lippie is actually what I wear under my face mask most days. They tend to last a long time and not smear everywhere so I was excited to try this one from Rihanna's brand.
Shades may vary but I received Ma'Damn, a royal red shade according to Sephora. The slim lipstick is in a cute holder and is easy to apply. The color is a little bright for me but I applied a little and then used a lip brush to smear it all over and it lasted for a long time and didn't weight heavy on my lips.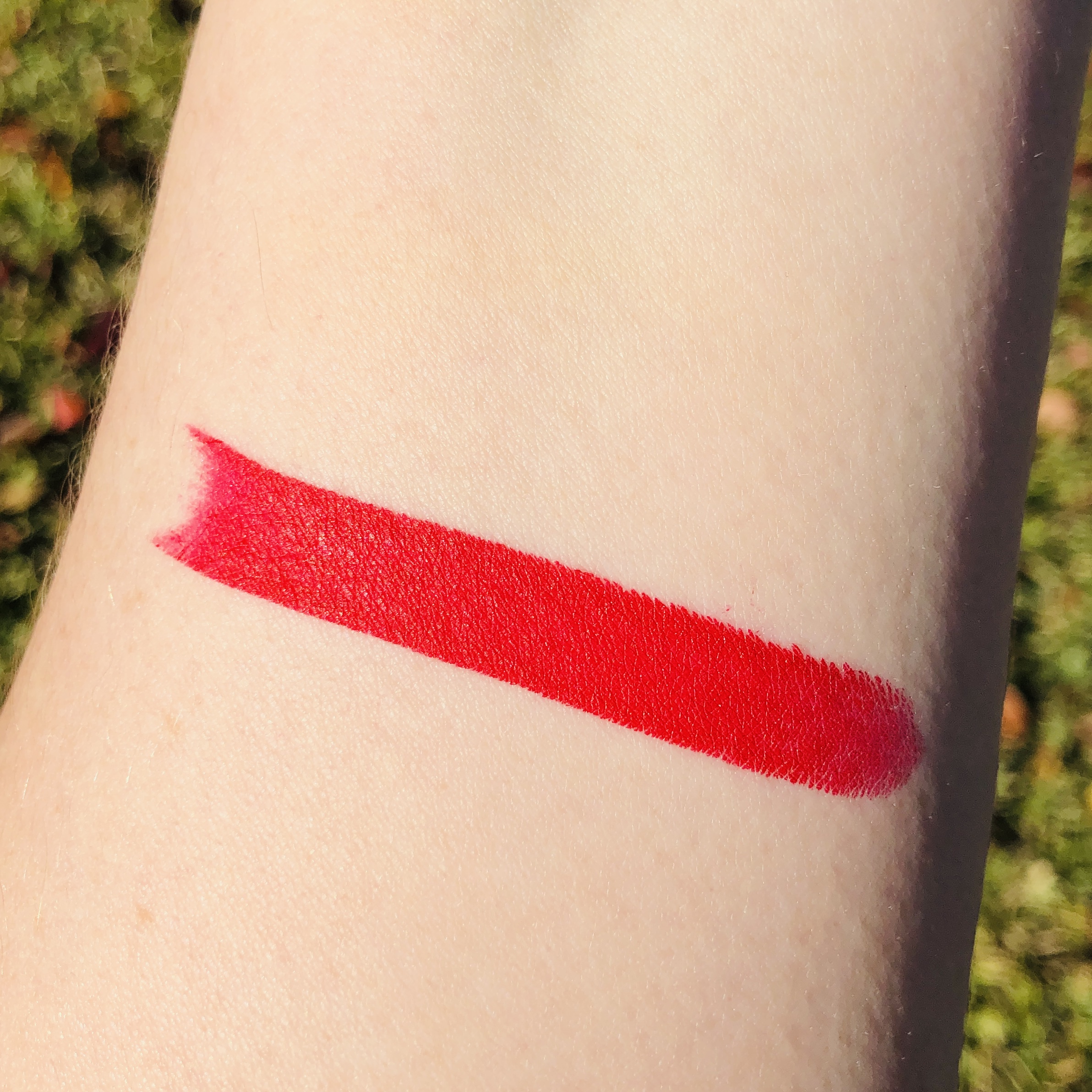 Here it is swatched, isn't it gorgeous!?!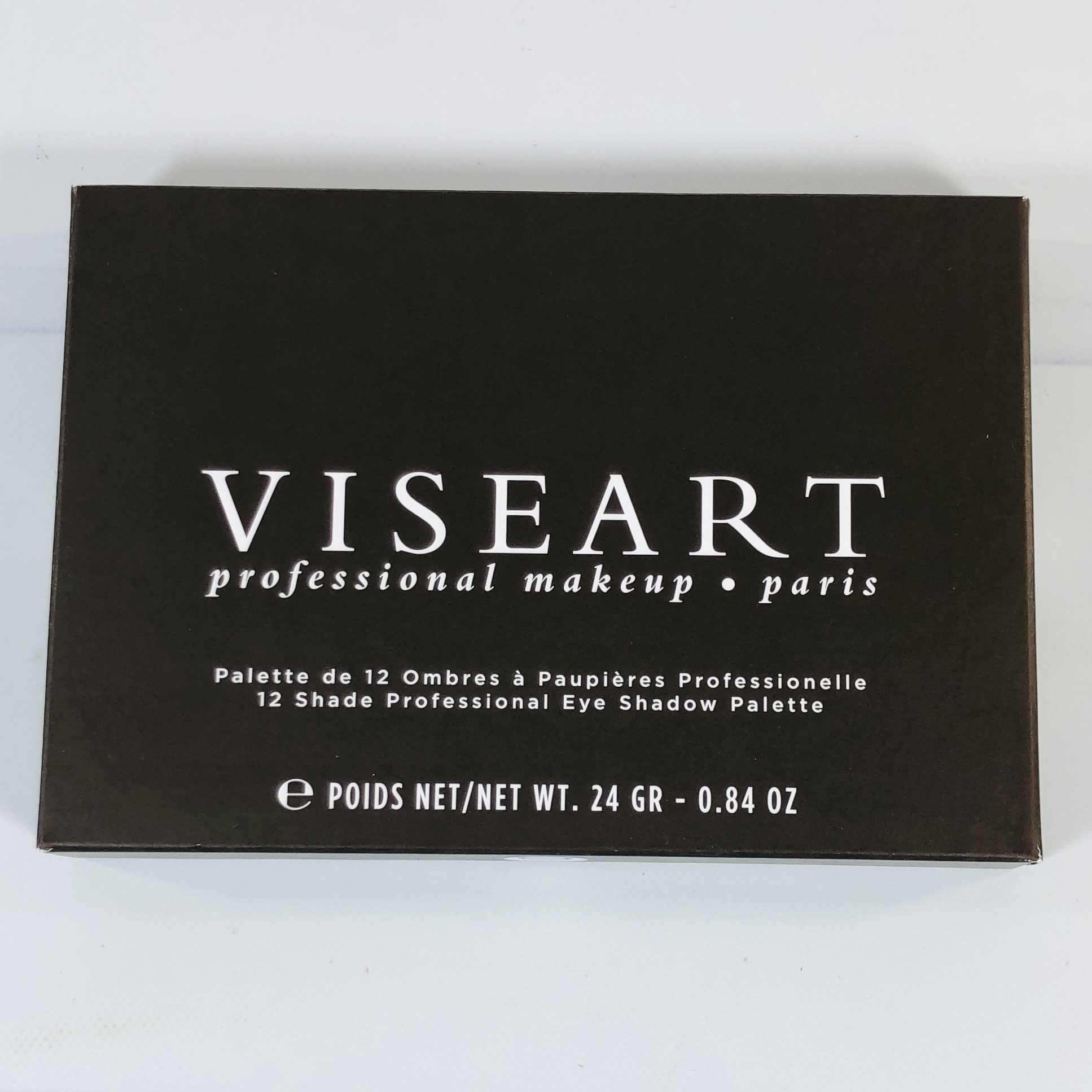 VISEART Neutral Mattes Milieu 14 12 Pan Eyeshadow Palette ($80) VISEART is a new-to-me brand and I'm always happy to find something that's available at Sephora, I love Sephora.
The ingredients and a discount code were on the back.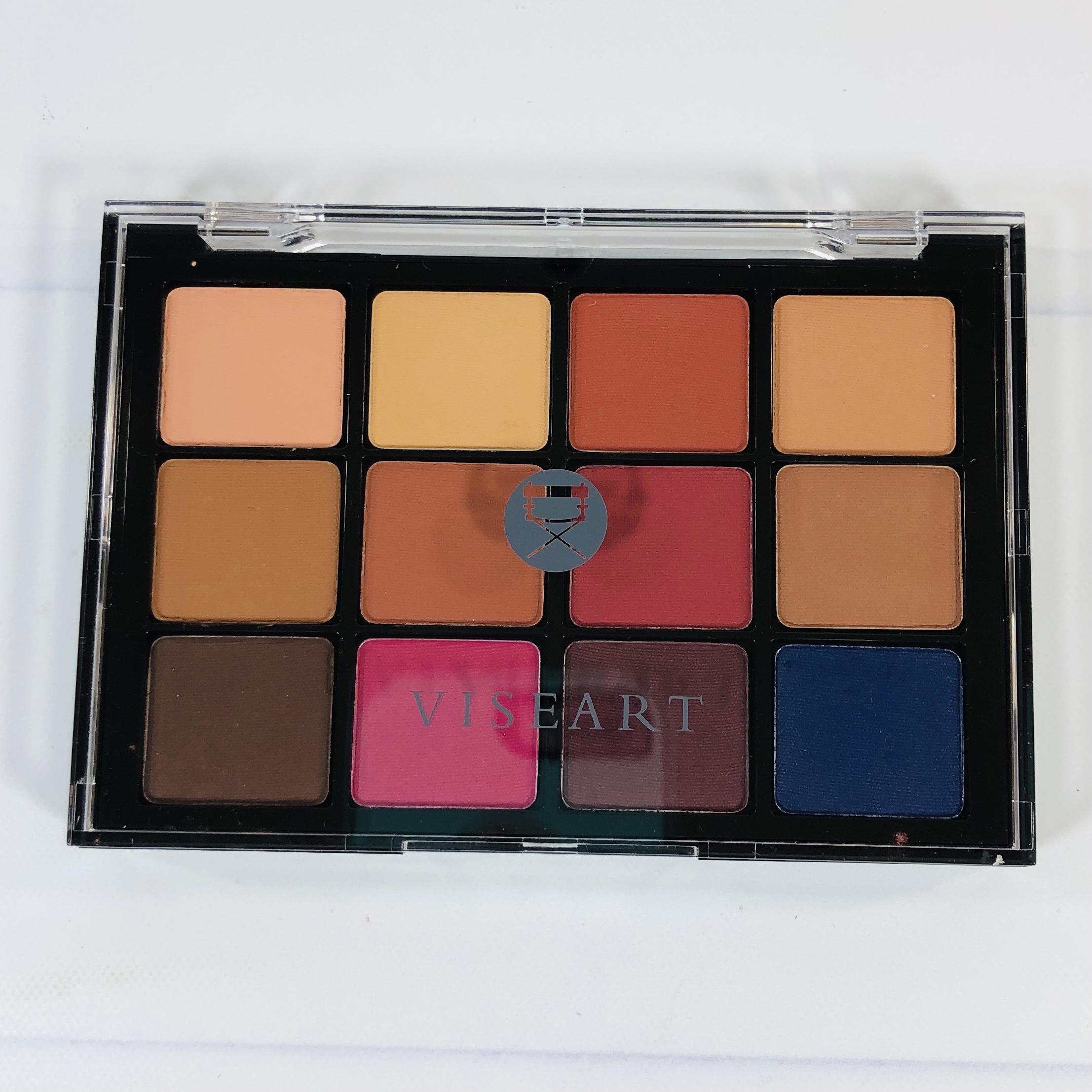 The palette itself is nothing fancy, it is plastic and doesn't even have a mirror.
Of course, makeup artists don't require mirrors and I think that is how this company started, as makeup for professionals.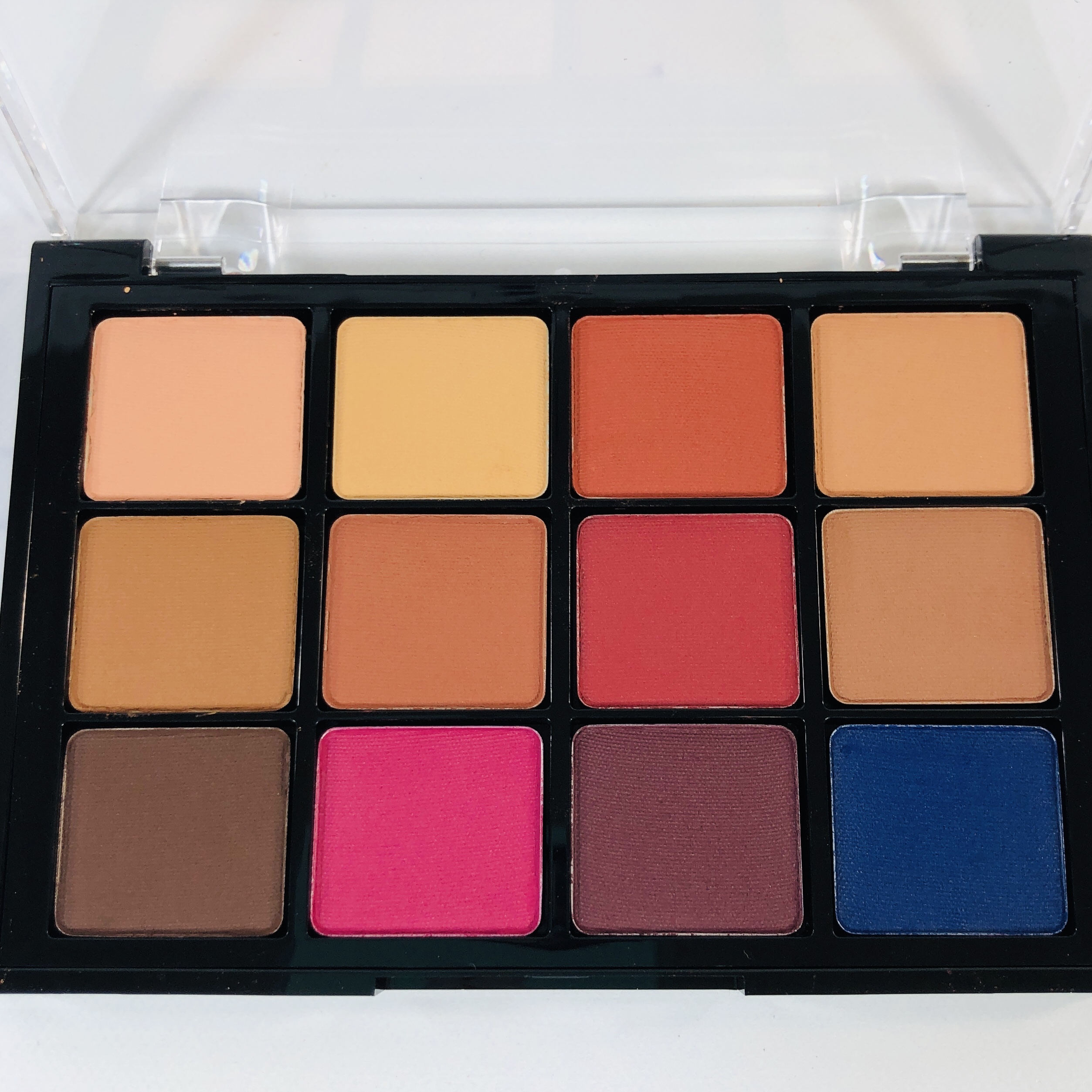 There are 12 matte shades here in a variety of sort of neutral shades. I think that fuchsia and blue and brick are quite vibrant! I used a new brush and these are so soft that I had fall out everywhere. VISEART suggests using soft brushes to apply. I will say, they were highly pigmented and even the lighter colors looked vibrant on my eyes. It also lasted all day without creasing, although I used a primer beforehand.
Here's the first row swatched.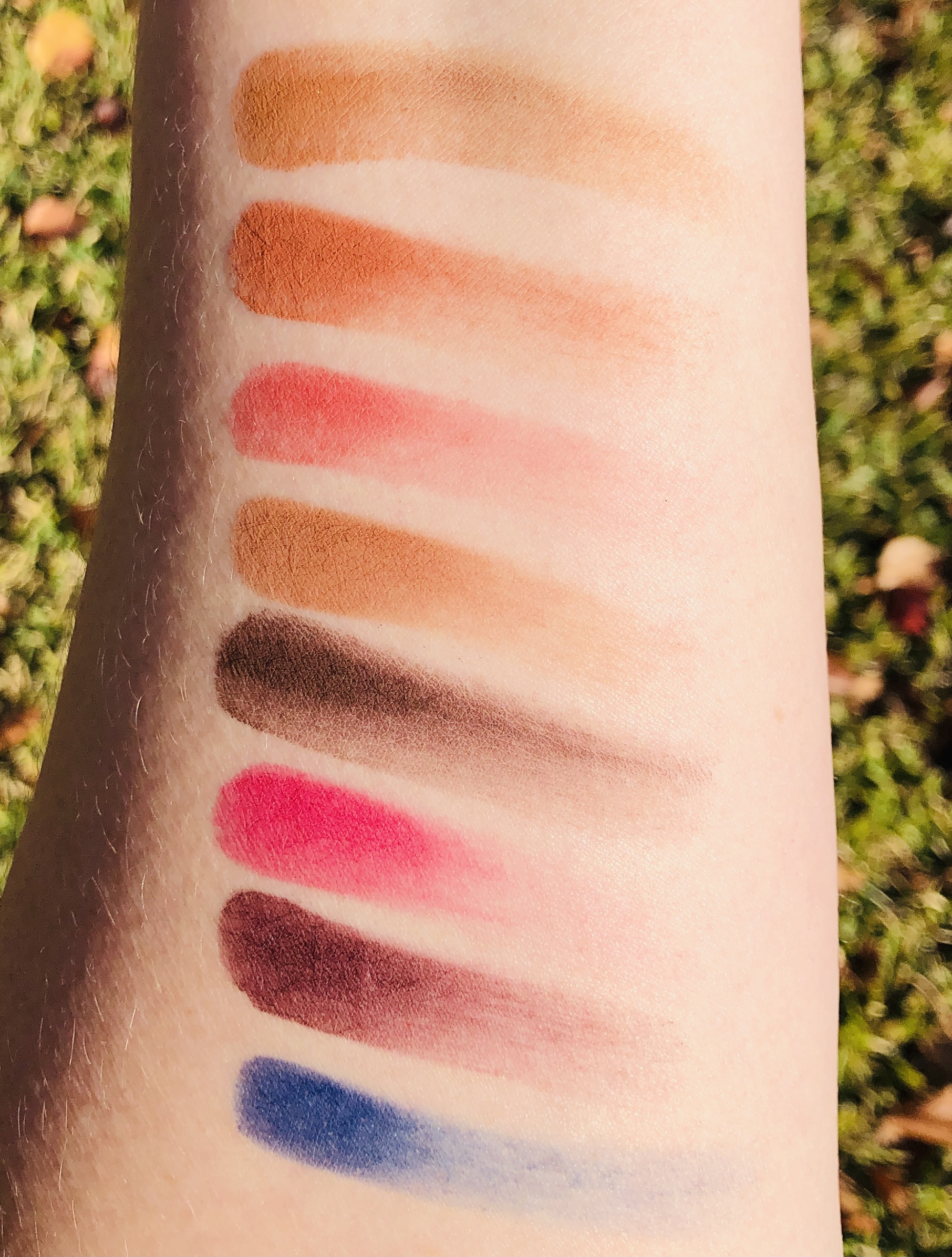 I decided to do the next two rows here. I can't believe this is an $80 palette but I didn't have any problems with it. The brand has similar palettes with mirrors for half the price.
True + Luscious Lucky Glow Palette ($46) Look at the cover of this palette, it looks like a shimmery rainbow!
Ingredients and shade names were on the back.
I like it when the shade names are under the colors too. These are easily blended blush, bronzers, and highlighters to be mixed and matched in whatever combo I dream up on any given day.
Pots of Gold: Soft gold shimmering highlighter
Royal Flush: Peachy pink satin blush
Triple Sevens: Rose gold, megawatt metallic highlighter
Good Fortune: Medium soft tan bronzer
Heaven Sent: Rose champagne shimmering highlighter
Serendipity: Natural light bronzer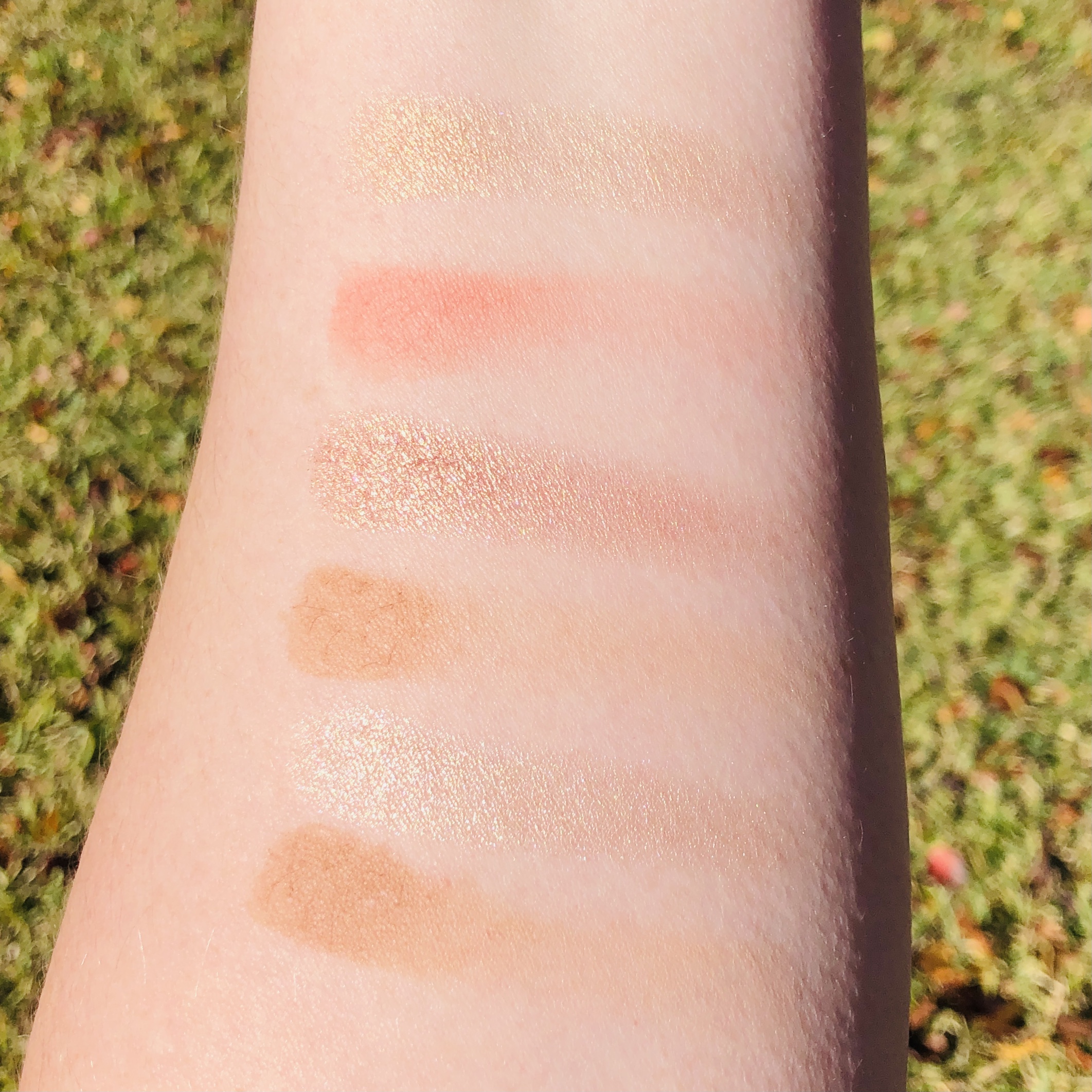 Here they are swatched, and they weren't too dark or overwhelming on my pale skin.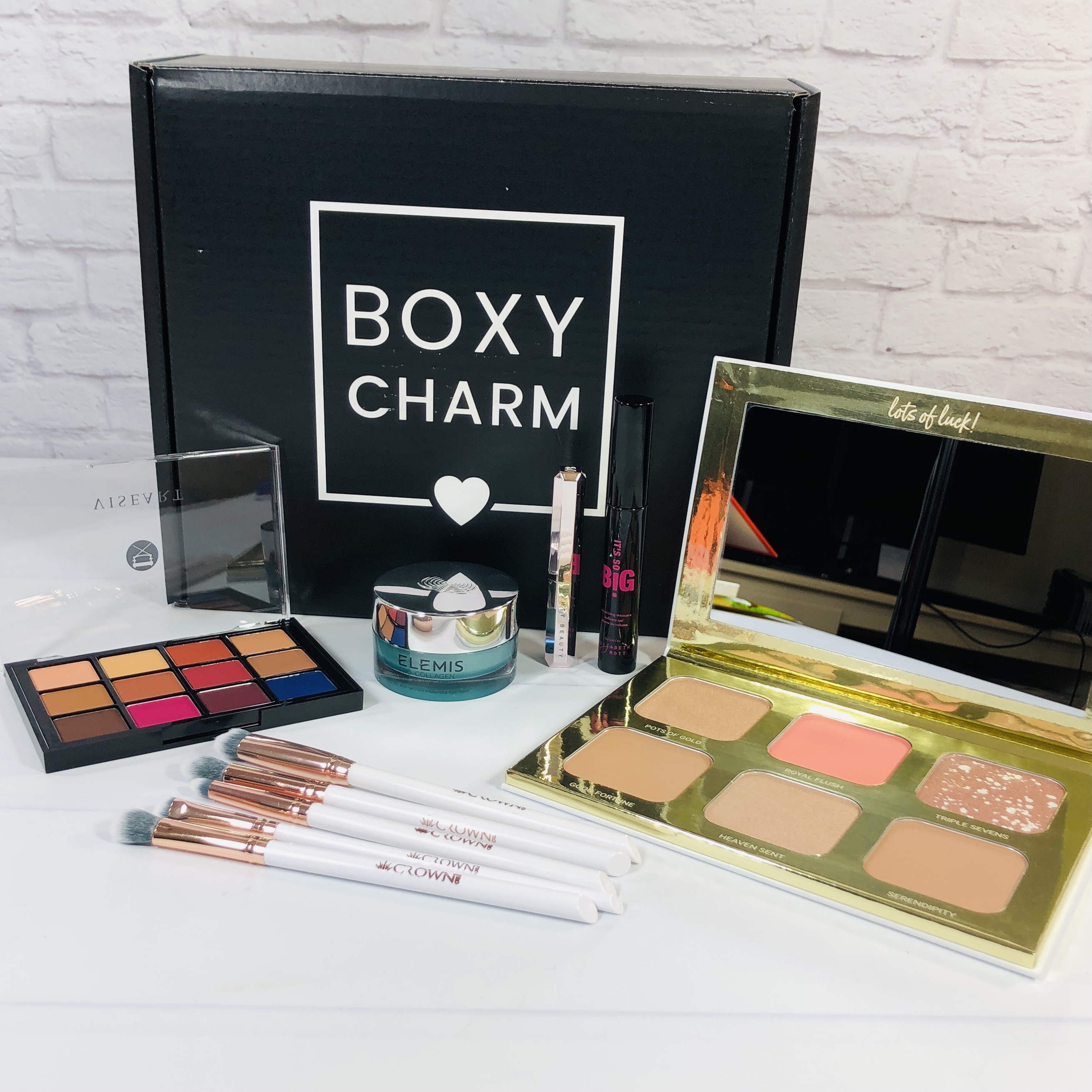 My December BOXYCHARM Premium was full of items to help make my eyes and face standout this holiday season! Four of the items were makeup, one was for applying makeup, and the sixth was for hydrating under my eyes, both  before bed and before putting on makeup. The brushes worked well for all my application needs when doing my eyes, and I was surprised at how well the eyeshadow stuck to my lids all day long. The mascara helped my lashes show up, and that's all I can honestly ask of any mascara. I liked the eye mask and the lipstick is a stunner yet I could also apply it lightly with a brush for a stained look too. Two palettes? That's just crazy and yet I can do up my eyes and face in a multitude of looks. The value for my assortment was around $271.95!
Did you get BOXYCHARM Premium? What's your favorite item?