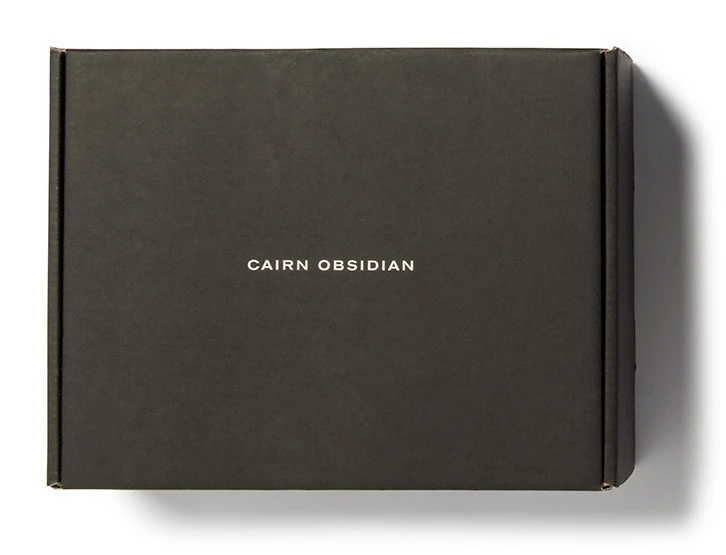 We have complete spoilers for the Winter 2020 Cairn Obsidian box!
$325+ Worth of Fast and Light Gear

TREAD LIGHTLY: This fast and light collection delivers a high level of technical performance while keeping you comfortable, quick and light on your feet so you can focus on enjoying whatever outdoor mission you have in mind for the day ahead.
The box includes:
The Season Proof variation

features all-season gear from Sierra Designs, Ignik, Honey Stinger, and RapidPure.
Now sold out:
 First Chair to Fresh Tracks
 This curation of just-launched, snowsport-ready products will level up your winter experiences – whether you're headed to the backcountry or the lifts. (NOTE: The snowsport variation is SOLD OUT. New Obsidian subscribers will receive the Season Proof
The First Chair to Fresh Tracks variation features snow-ready gear from Deuter, Detour Sunglasses, Truck Gloves, Point6, and Honey Stinger.
Cairn Obsidian is Cairn's premium quarterly subscription:
Delivered quarterly
5-10 premium outdoor products
$300 + retail value in each box
Free shipping in the U.S.
Earn Cairn Points for future gear
Limited quantities available!
$249.95 per quarter.