Butcher Box is a subscription box service that delivers premium quality meat starting at $129 per month. Each box comes with a selection of meat (about 15-20 meals worth) that has been carefully cut and prepared. The Butcher Box brings back that unique experience you get when you visit your local butcher shop. Their specialty is 100% grass-fed beef, but they also provided mixed subscription options. You can also have the box delivered every two or three months depending on your needs.
There are 5 box options:
Custom Box – 9 to 14 lbs – Select from up to 21 different cuts ($149 per month/$4.97 per meal)
The Mixed Box – 8.5 to 11 lbs – Curated assortment of beef, pork, and chicken ($129 per month/$5.38 per meal)
The Beef & Pork Box – 8.5 to 11 lbs – Curated assortment of beef and pork ($129 per month/$5.38 per meal)
The Beef & Chicken Box – 8.5 to 11 lbs – Curated assortment of beef and chicken ($129 per month/$5.38 per meal)
The All Beef Box – 8 to 10 lbs – Curated cuts of beef ($129 per month/$5.38 per meal)
This is a review of the Beef & Pork Box. Our box this month also includes ground beef for life (2 pounds!), wings for life (3 pounds!), and drumsticks for life (5 pounds!).
DEAL: Check out the current ButcherBox deal – just use this link to sign up! (Currently FREE BACON FOR LIIIIIIIFE!)
The waitlist for ButcherBox has been lifted and you can sign up now!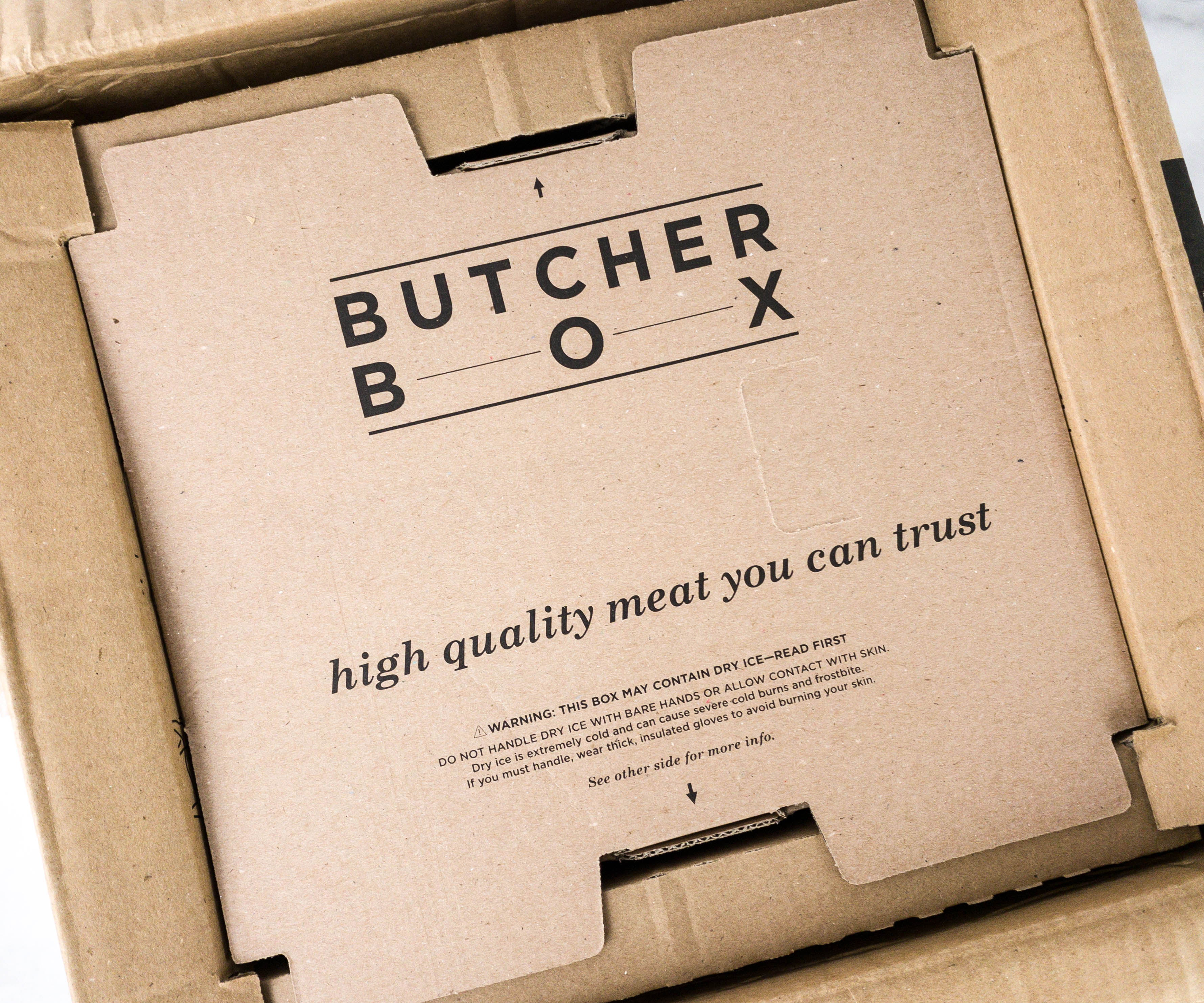 We've always had everything arrive rock-solid, so there have been no issues with temperature control during shipping. The meat arrives ready to throw in the freezer or thaw for use.
According to this part of the box, the packaging is made using eco-friendly and 100% recyclable materials.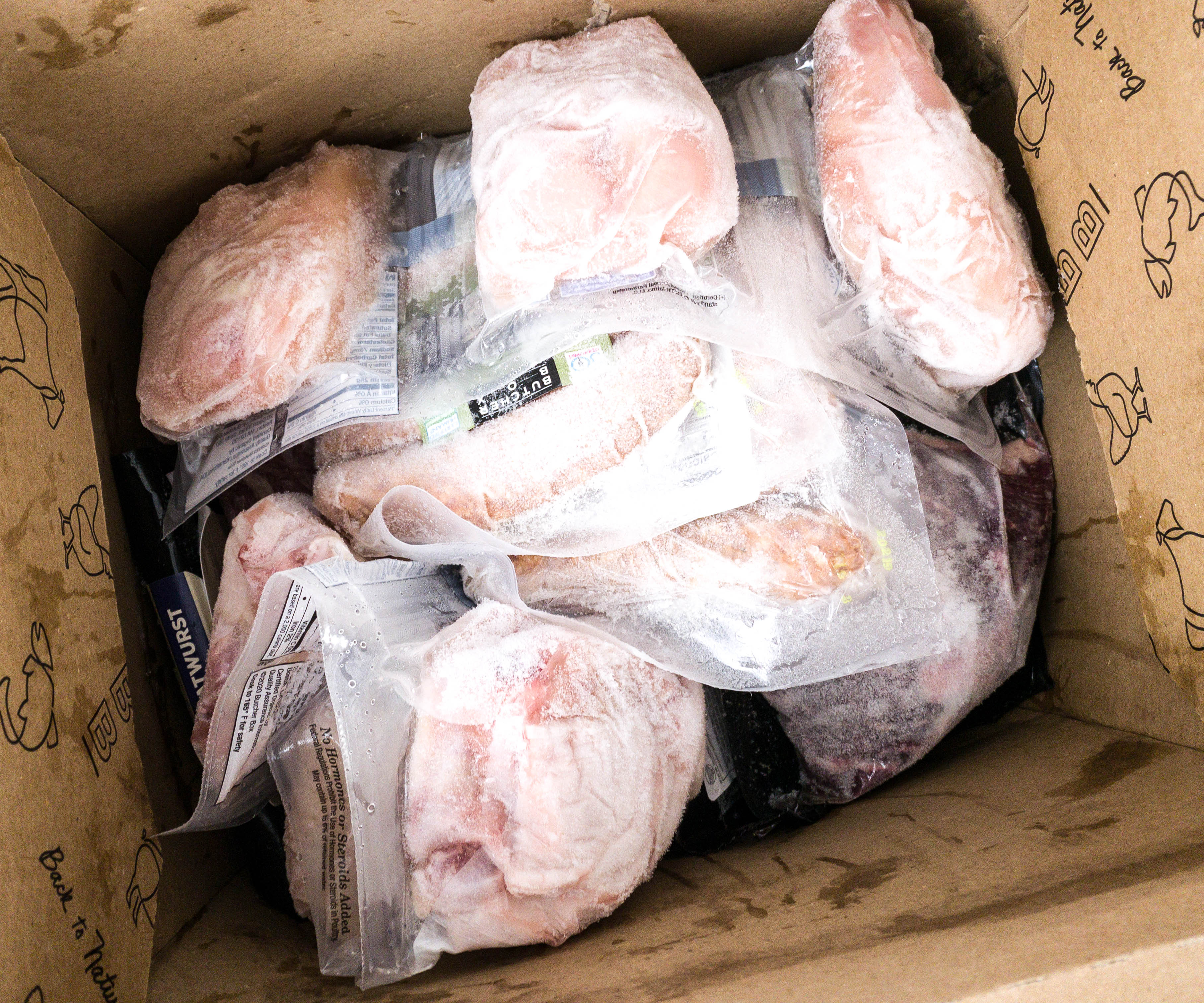 All the meats are vacuum-sealed in plastic, packed in an insulated bag, and then kept frozen within the outer soft-side cooler padding and box with a large dry ice pack.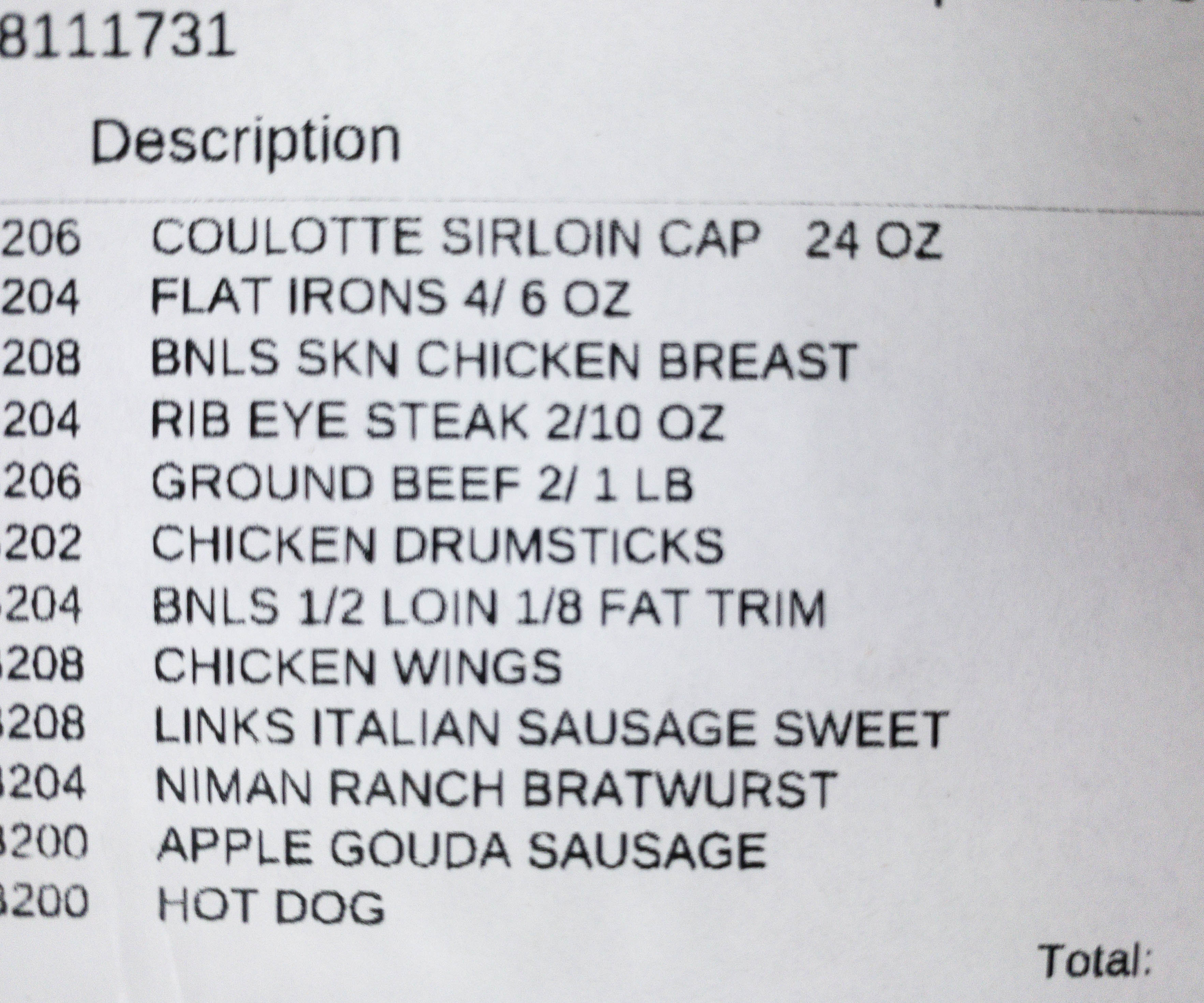 There's also a paper that lists everything inside the box.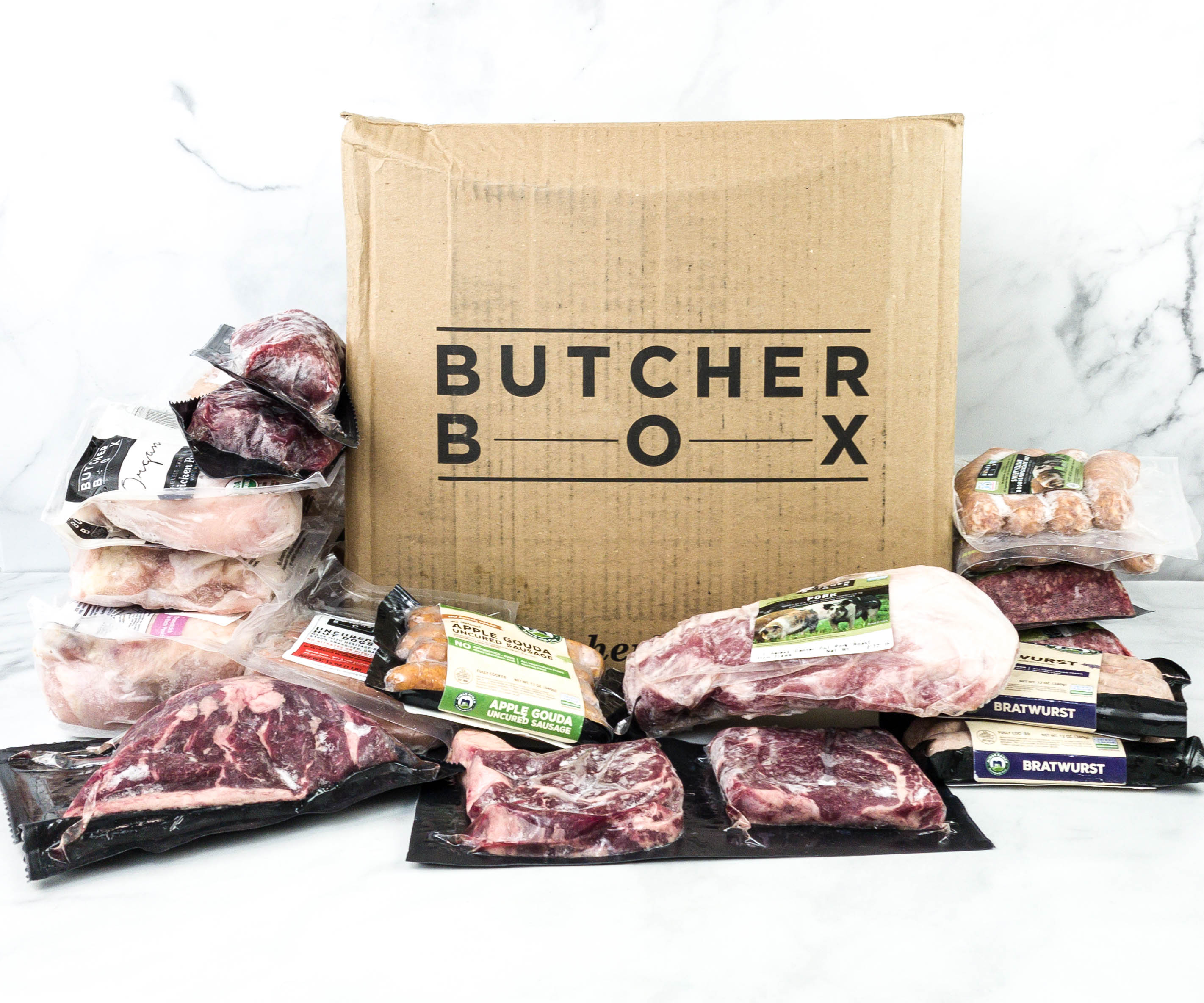 Everything in my September 2020 Beef & Pork box!
I really like the portioning they do when they pack the meats because this way, I can just pull out the pack that I need to thaw without worrying about the others!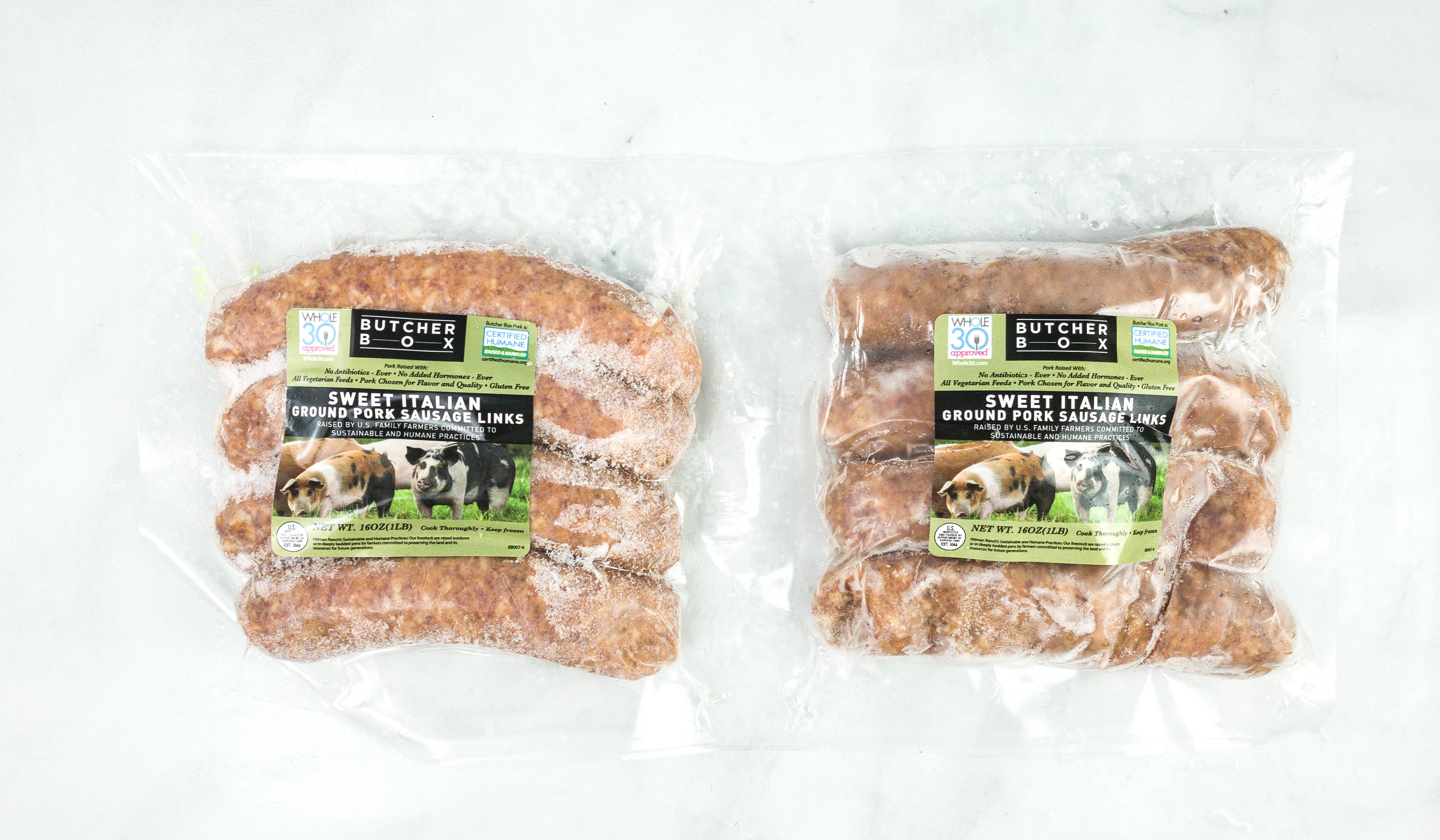 Sweet Italian Ground Pork Sausage Links. These sausages are really good. I like the texture as it's very meaty. Ingredients include naturally grown ground pork meat seasoned with pepper and paprika. Even the casing is natural!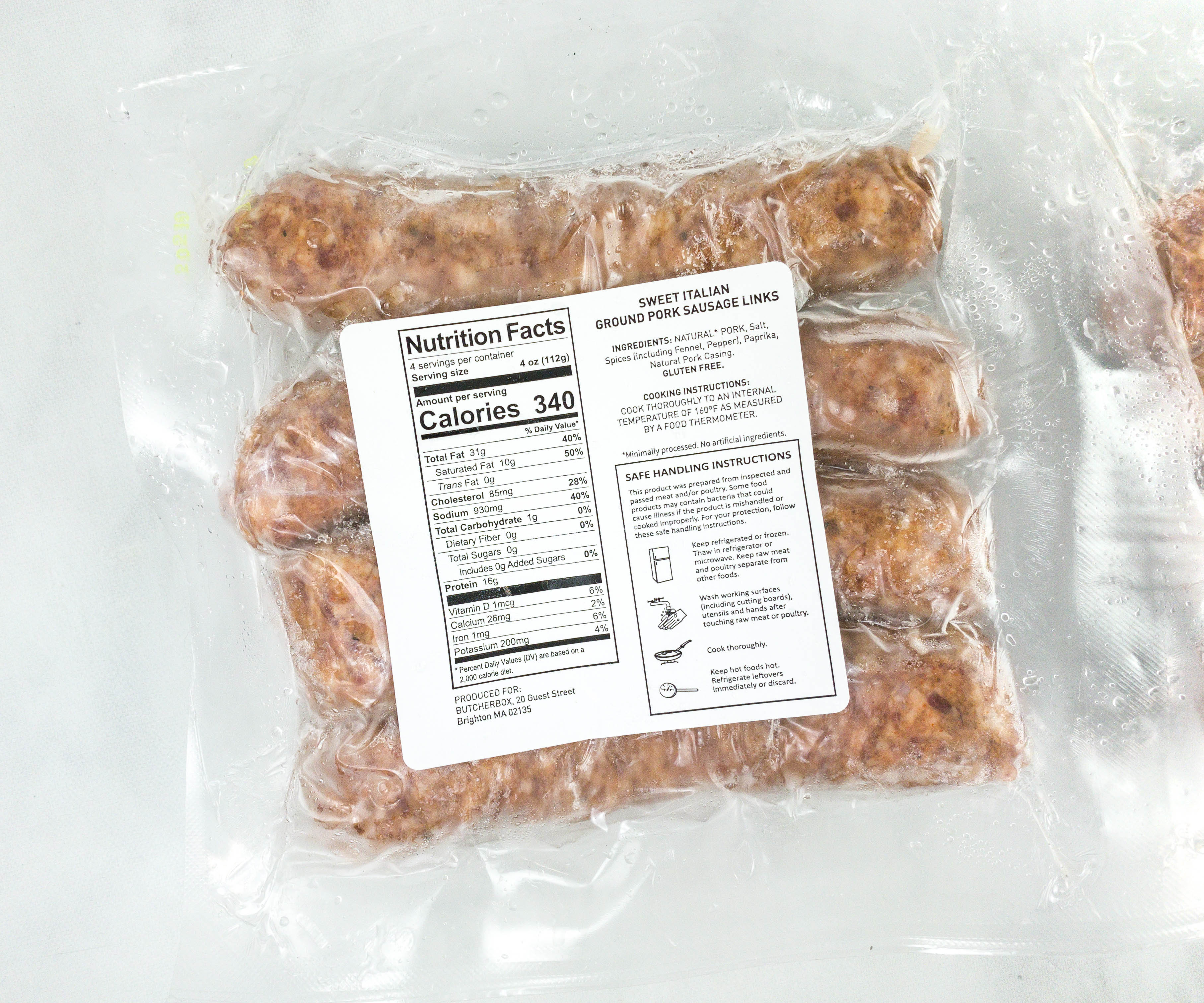 There's a bit of smoky flavor but I like how the touch of sweetness balances everything out. The kids and I are fond of this one!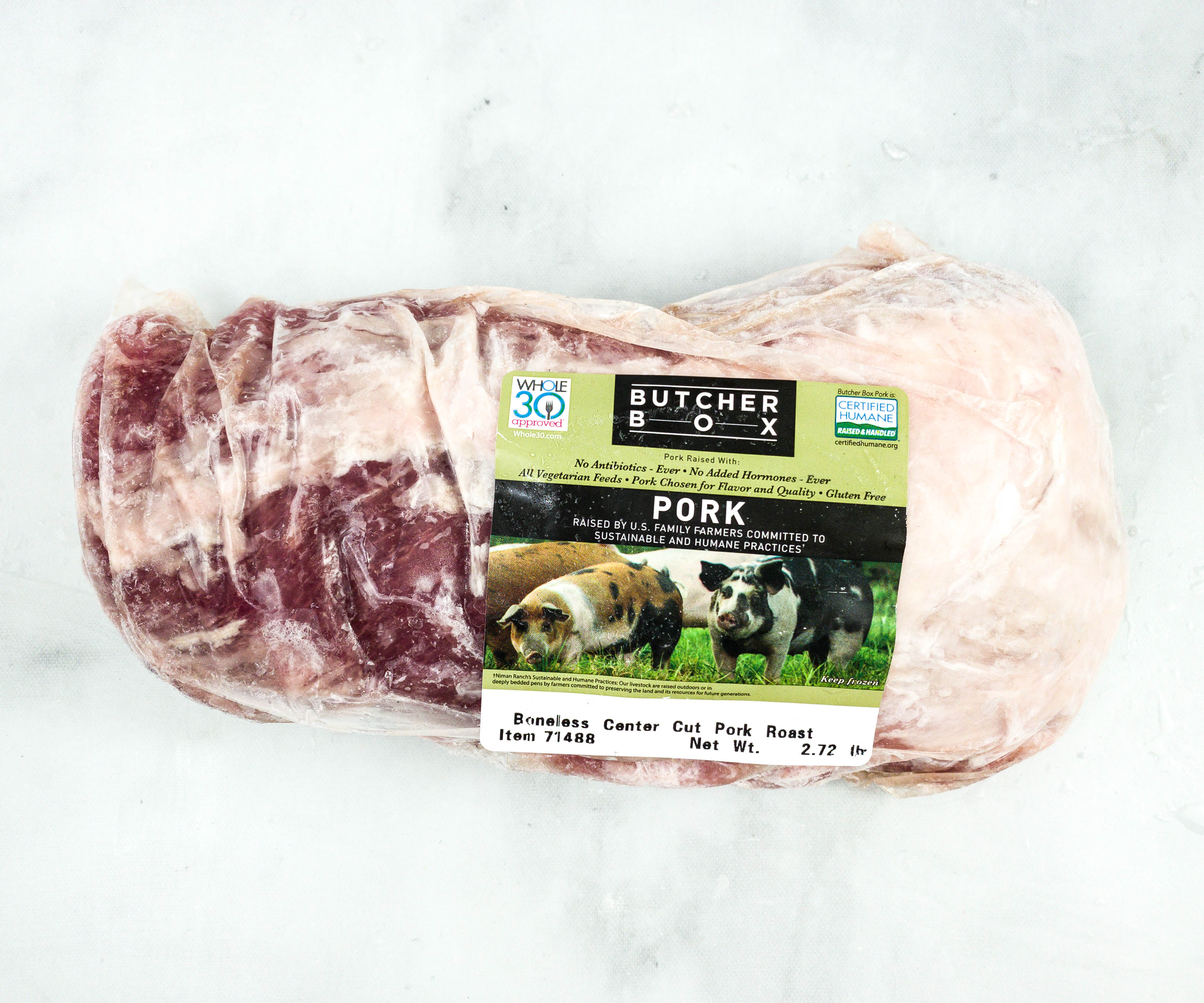 Boneless Pork Roast. This pork roast is fattier than the tenderloin yet it's still fairly lean. It's also a pretty versatile meat cut!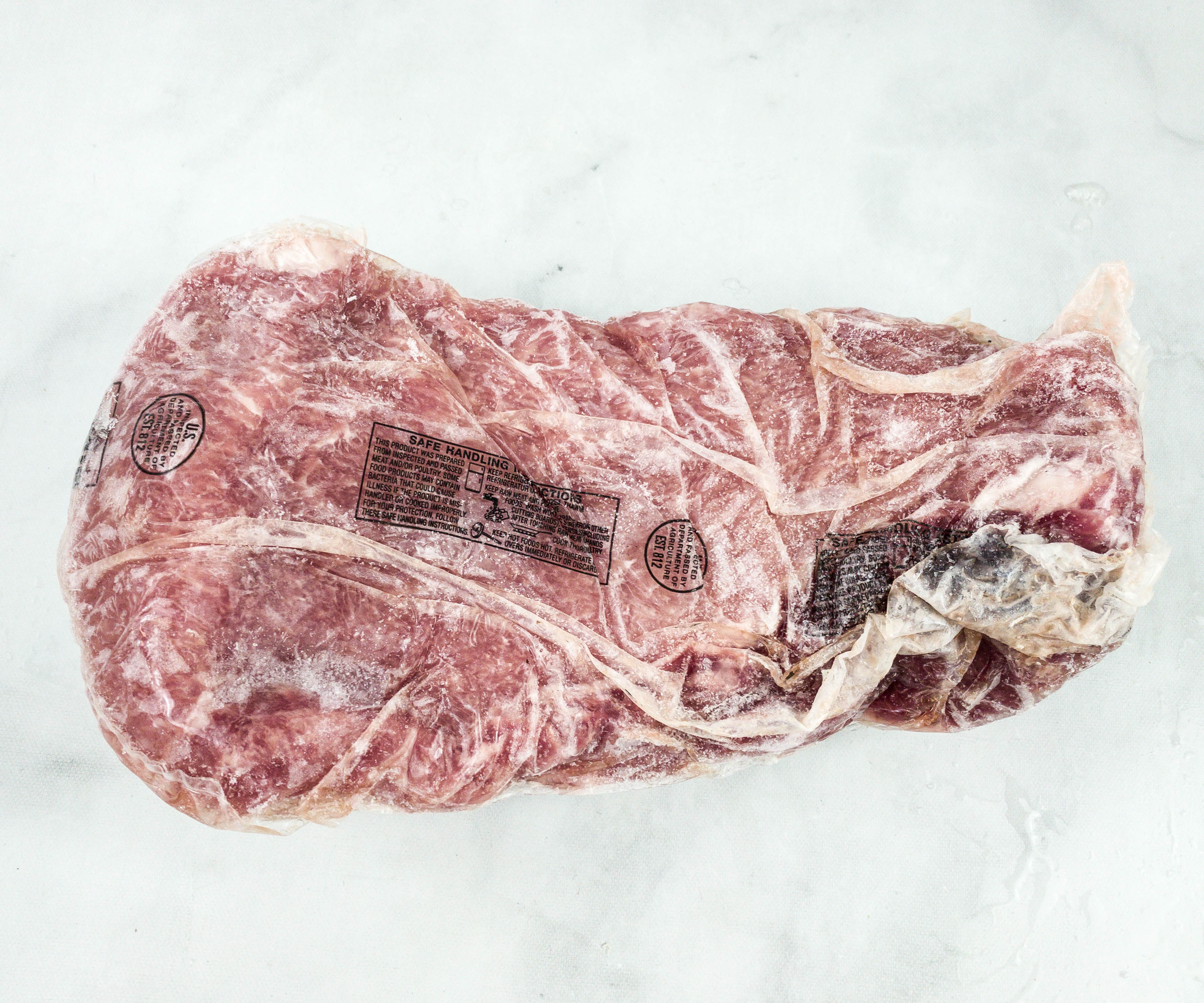 It's super juicy and flavorful, definitely one of my top choices of pork cuts! For a tasty dinner meal, you can simply rub it with spices, then cook in the oven. It's also super easy to slice and serve when cooked!
Ground Beef. ButcherBox's ground beef never disappoints. They make for really awesome burger patties!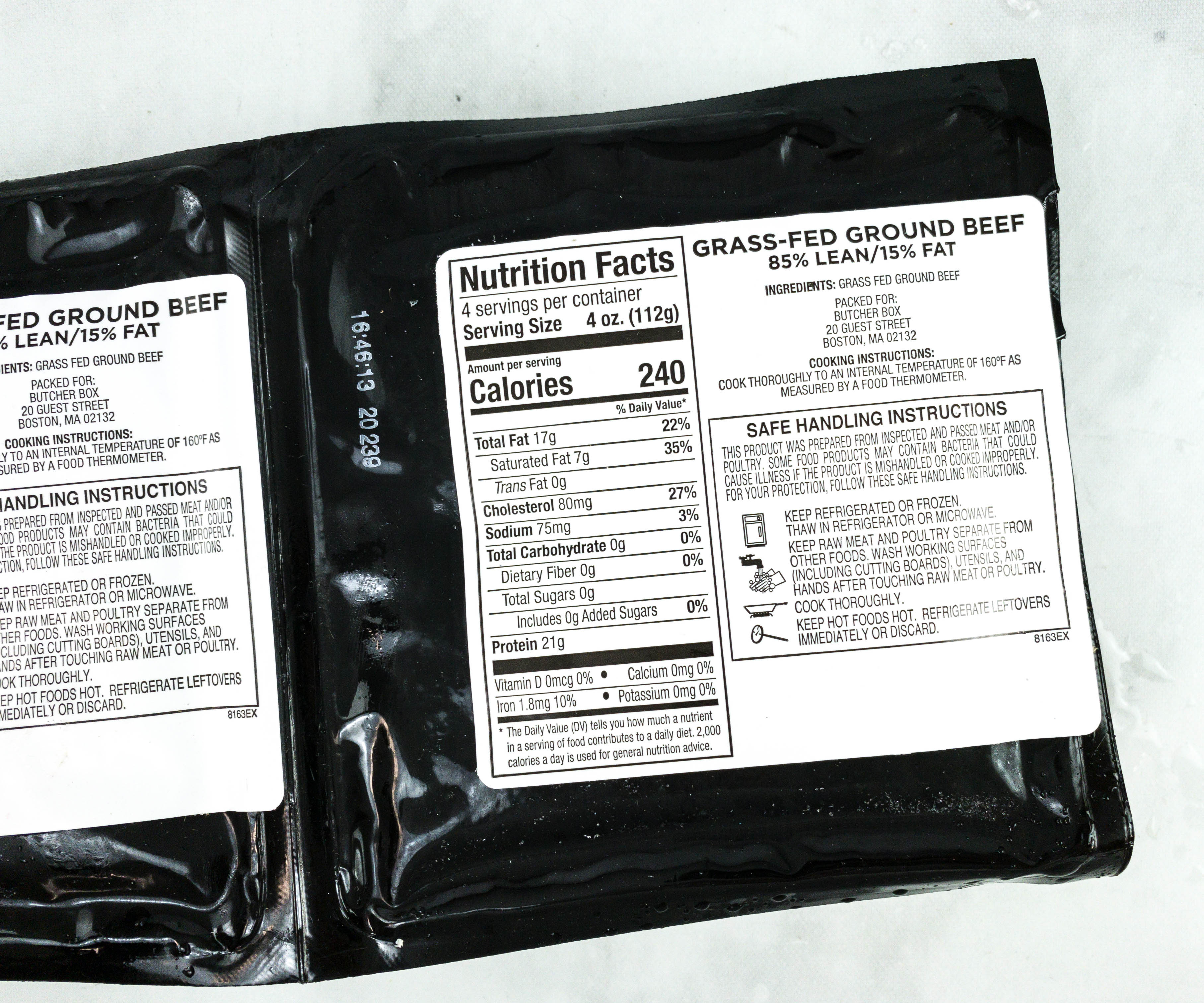 They used grass-fed beef for this, which contains more healthy fats and more Omega-3 compared to those grain-fed counterparts!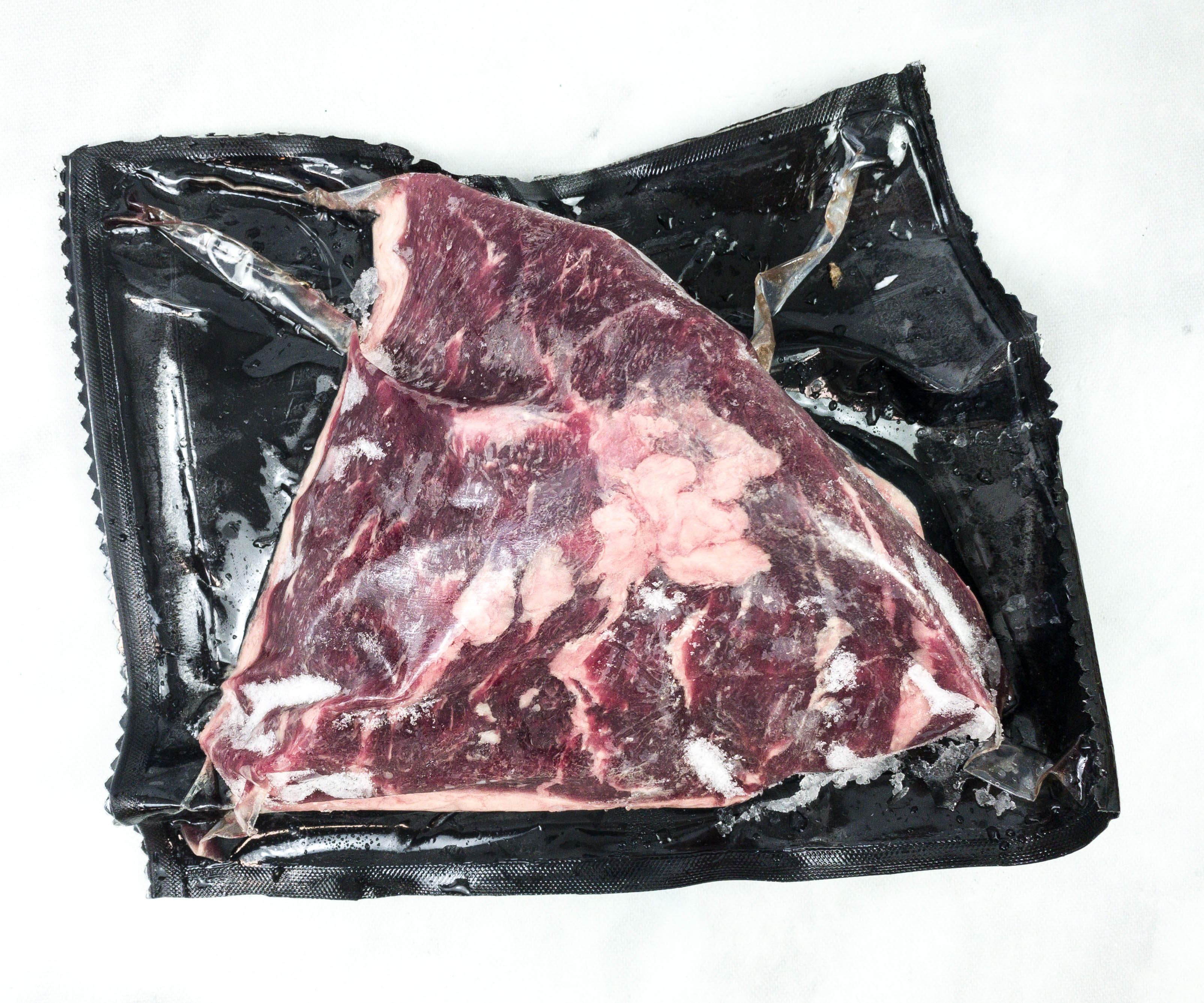 Beef Top Sirloin Cap. This part is comprised of two muscles and it comes from the primal-cut loin and sub-primal sirloin. The top sirloin cap is also known to have a strong beef flavor so you don't need to add much seasoning when cooking it.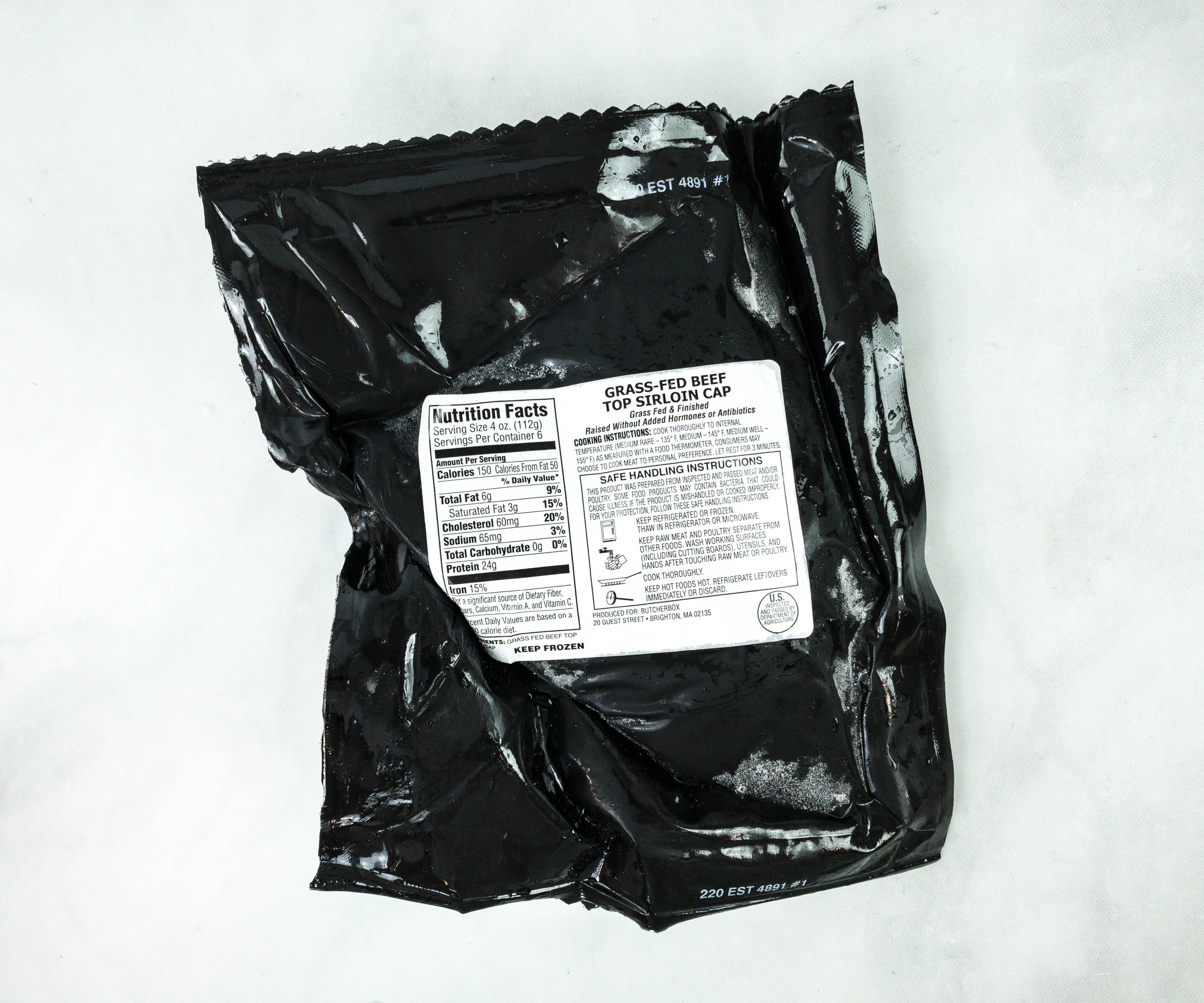 Searing and roasting with a bit of salt and pepper is the best way to enjoy this cut!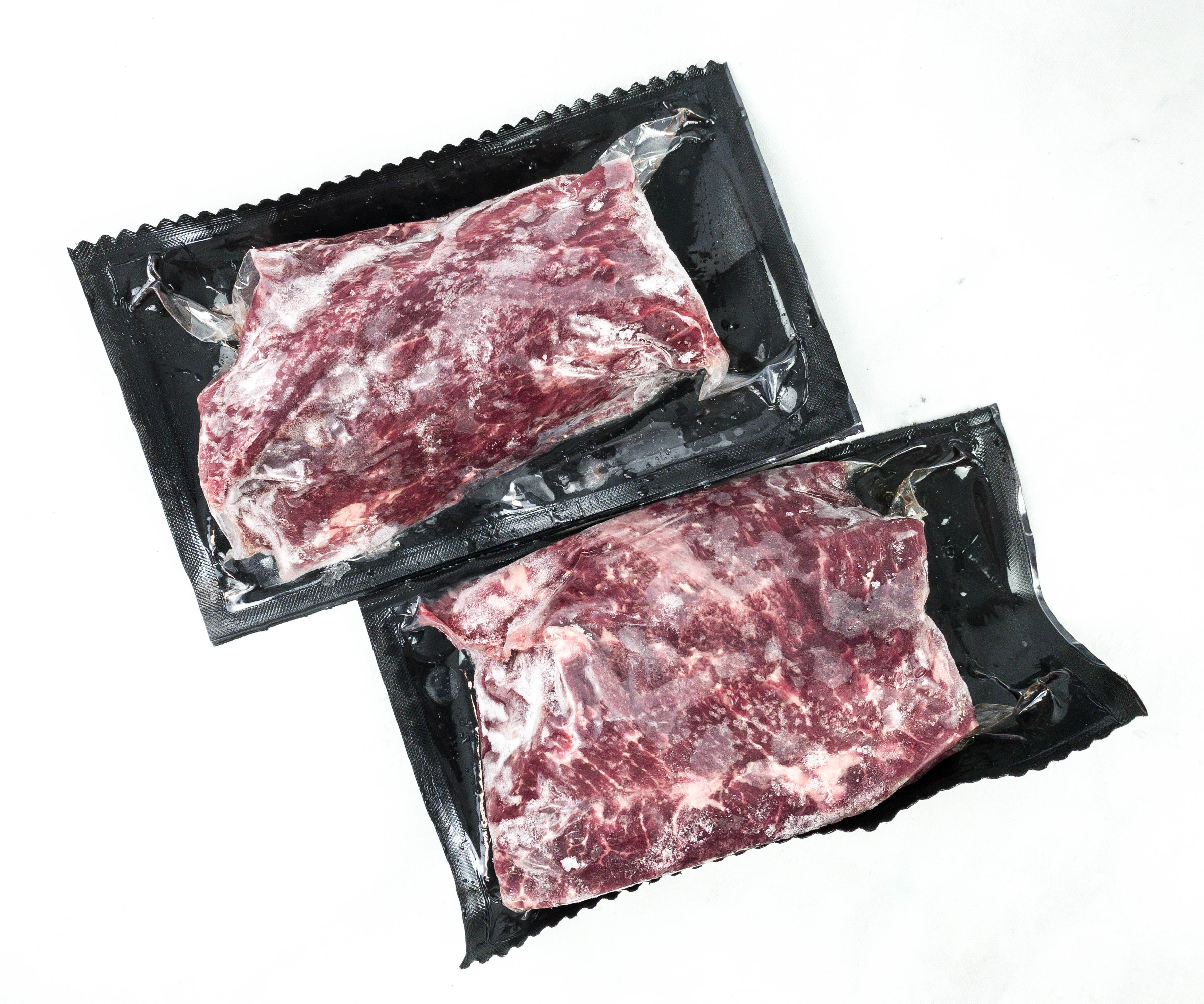 Beef Flat Iron Steak. The flat iron steak is a bit tougher than other cuts of meat yet it's still packed with flavor. It's cut with the grain from the chuck or shoulder.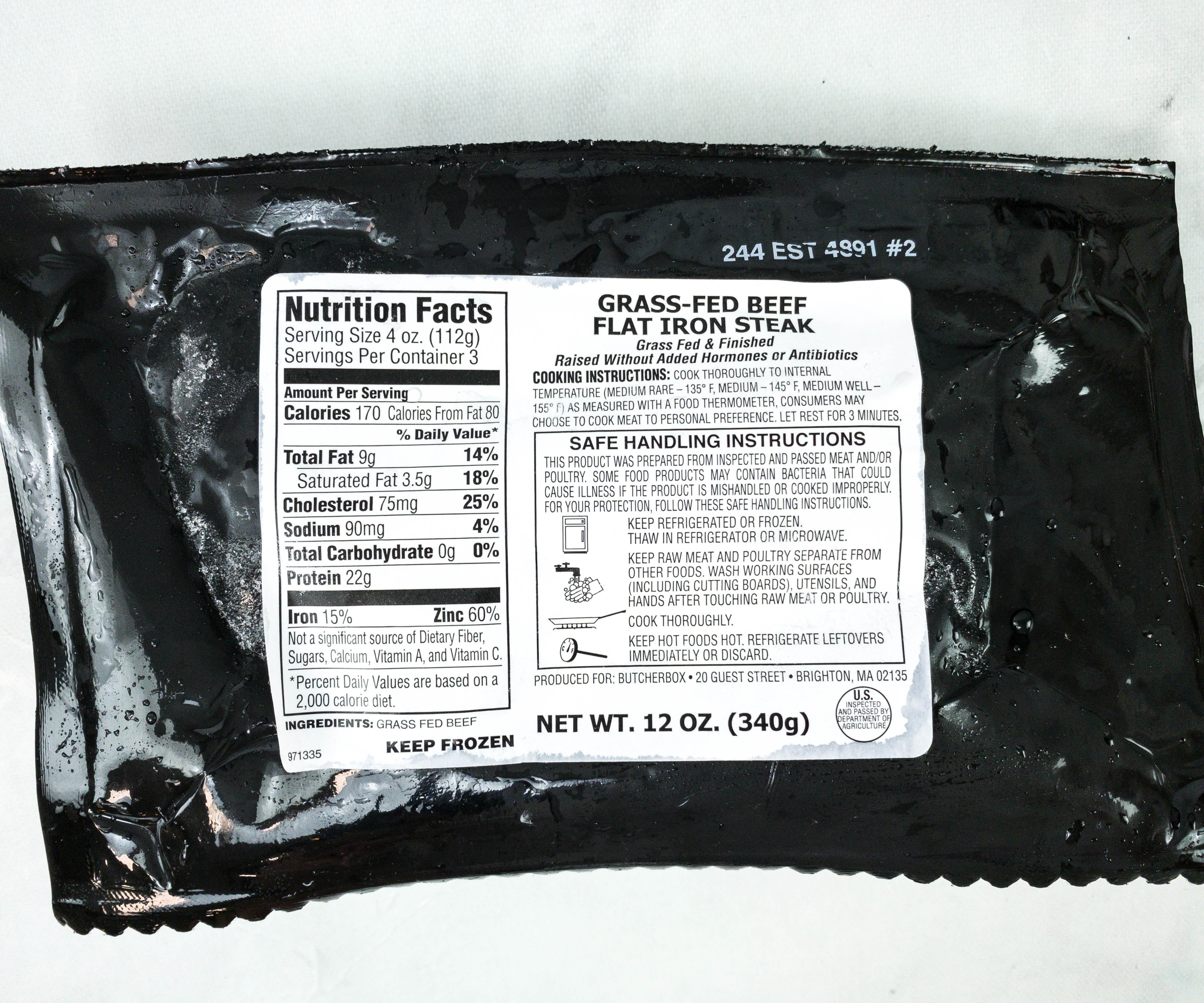 This will still go well roasted but I like using this for stews as it tends to become more tender and flavorful!
The rest of the items aren't part of the box this month – read on for details!
Here are more meat cuts! They're our free for life offers! Even though they don't have a ground beef for life deal right now, when they run it again, as a subscriber you can buy into the deal. It's SUCH a great deal. I'm super fond of wings and drummies, and so is our tween son. Depending on how many packs I make at a time, this gives the two of us 2-6 meals to nom on.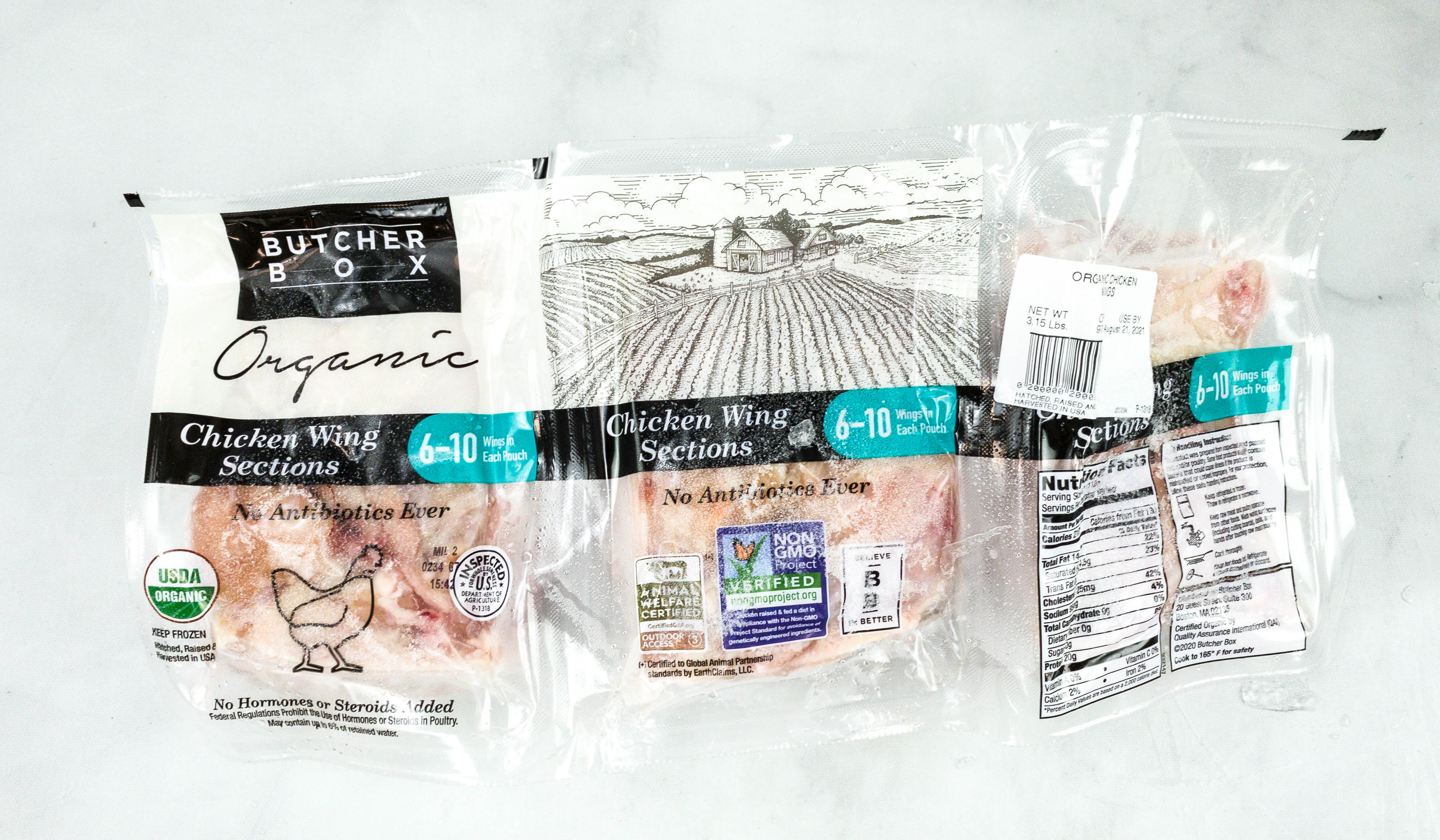 Chicken Wing Sections. Here are 3 packs of wings that contain about 6-10 pieces each. They are organic, USDA-certified, and non-GMO!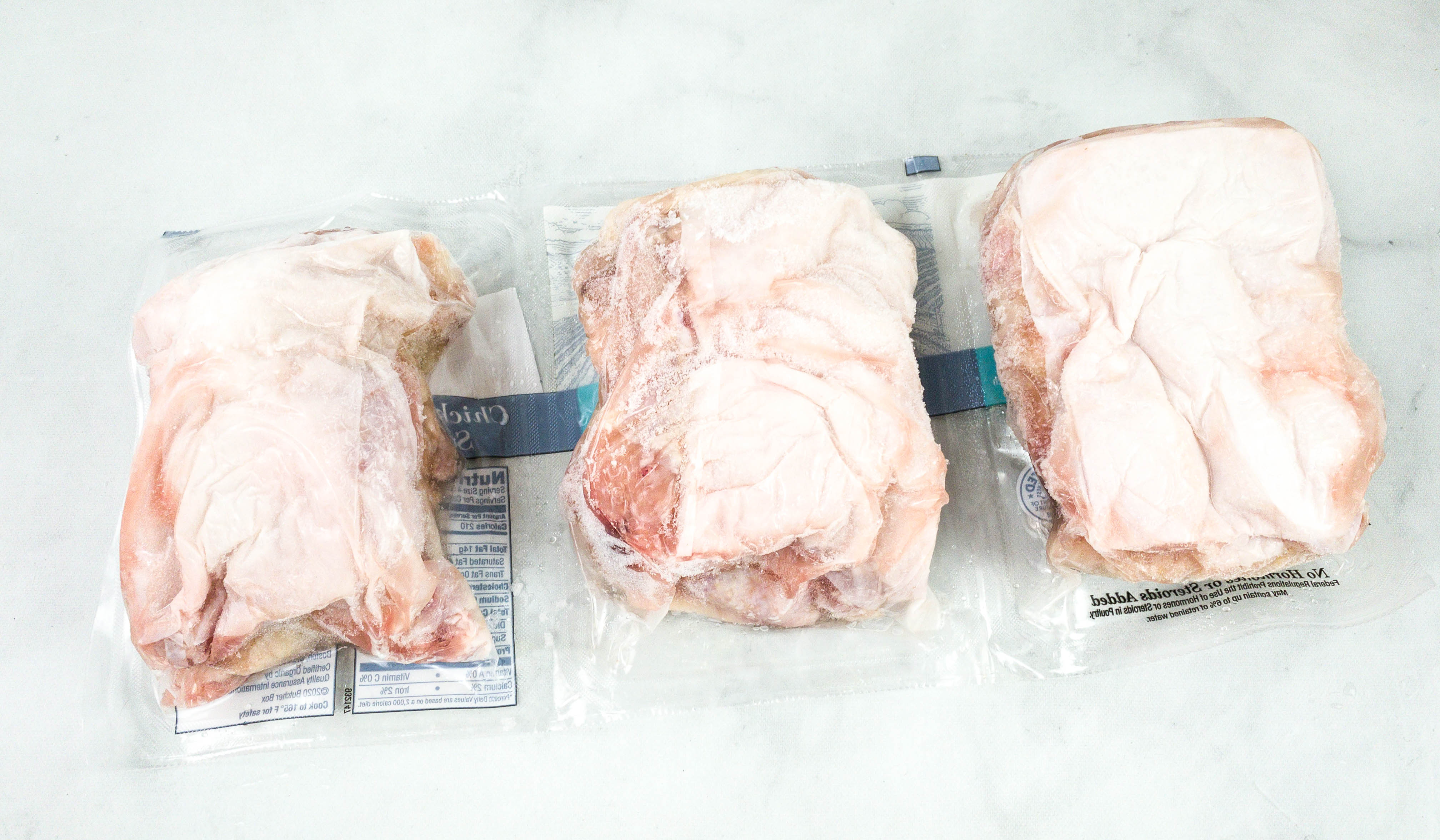 I like how convenient the packs are! I can easily cook a portion out without compromising the quality of the rest.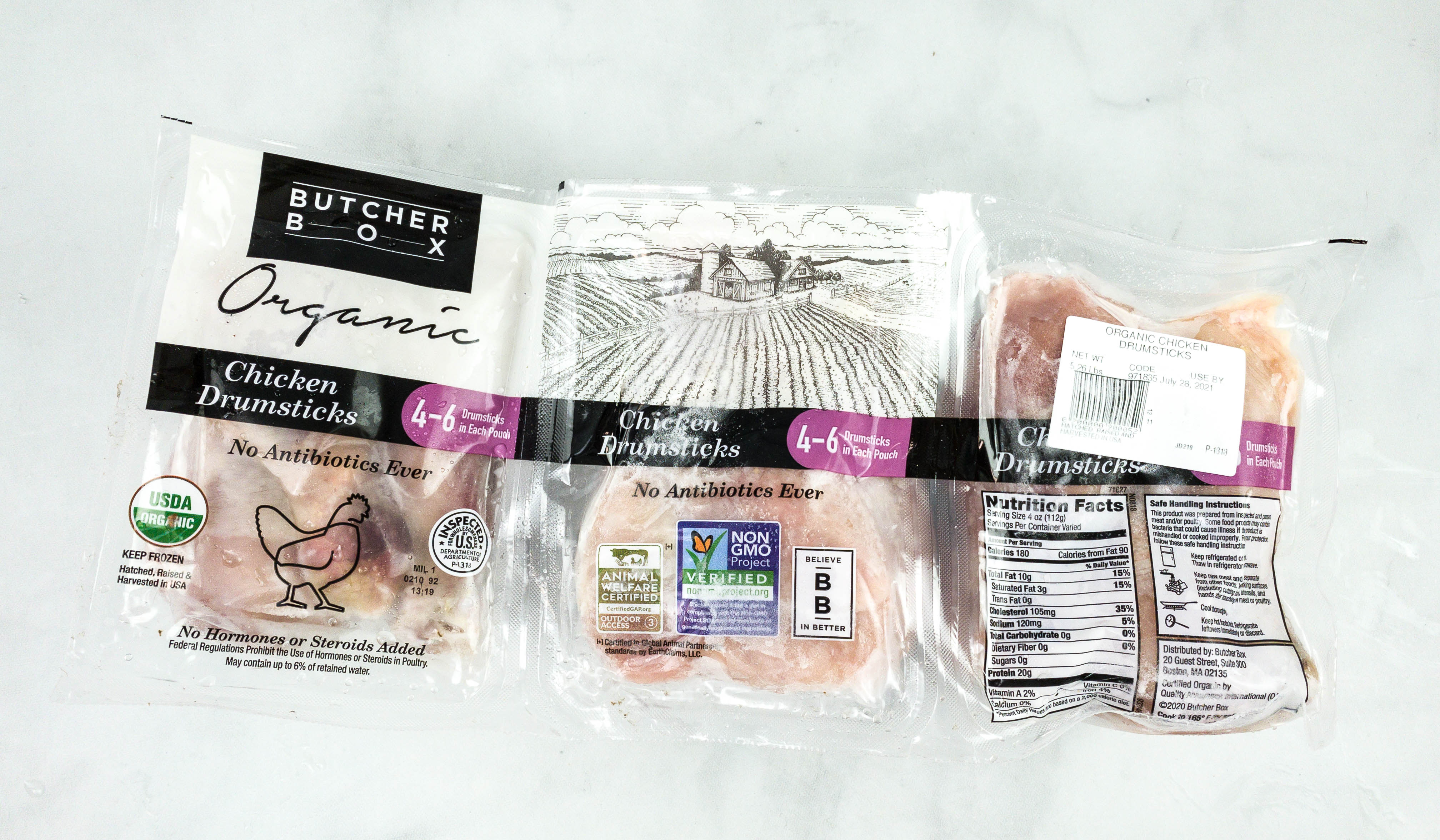 Chicken Drumsticks. I also have 3 packs of drumsticks, with each pack containing 4-6 pieces. Just like the wings, these are free from any harmful chemicals.
These drumsticks are great for frying or baking. They are easy to prepare and hard to overcook, so they're perfect even when you're busy!
Next up are more steak cuts, sausages, hotdogs, and chicken breast! We took advantage of a subscriber sale and added all these goodies on. It's a great way to make our money go even further. Even though the box price is a little steep, with subscriber benefits like free for life and add ons and their crazy sales, it's great way to purchase affordable super premium meats.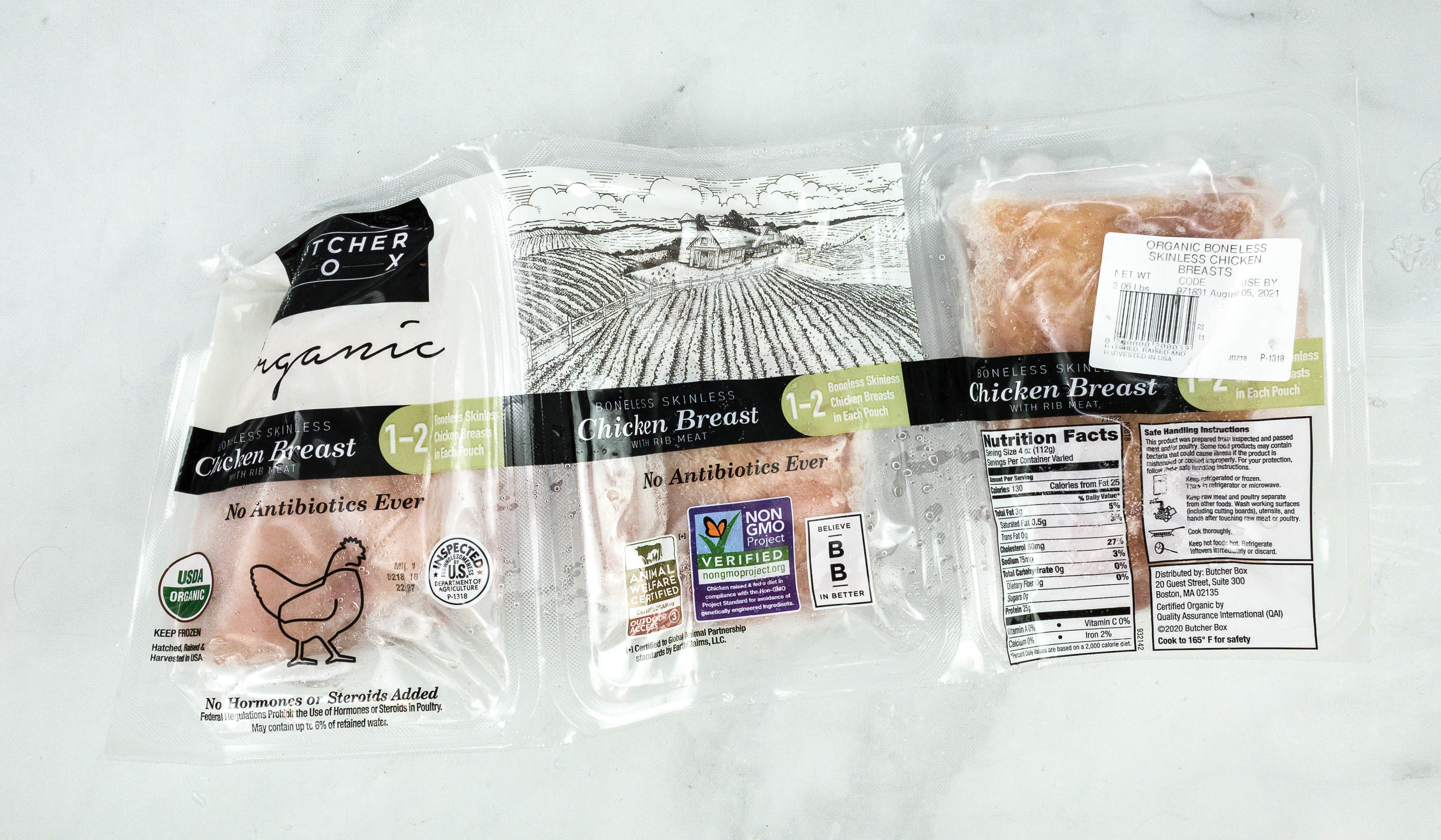 Chicken Breast. Here's another meaty and juicy part, the chicken breast! Whether roasted whole or sliced to add to different dishes, this is perfect.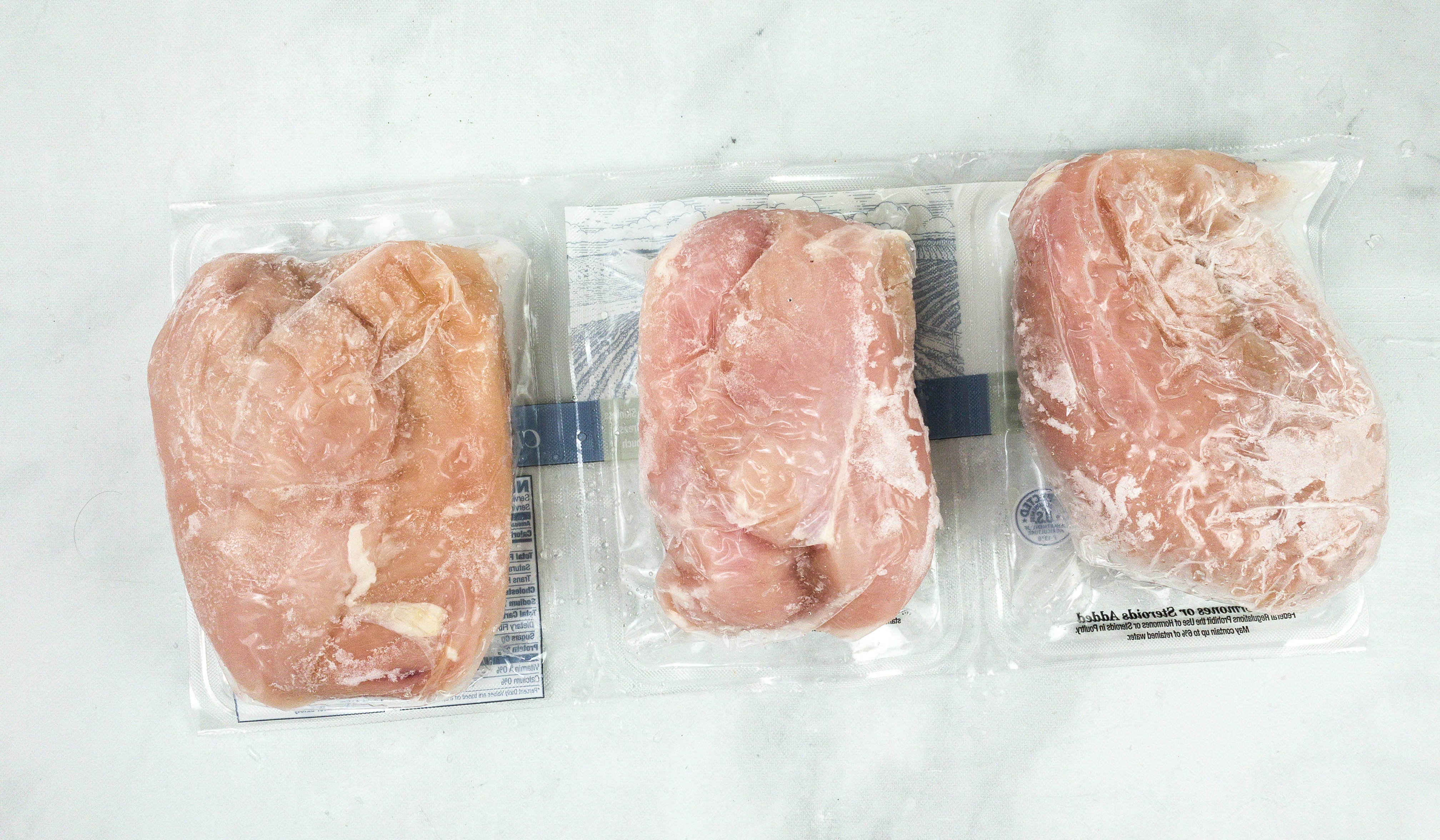 Lower in calories yet higher in protein, this part is your best choice if you're on a healthy diet. There are 3 packs in this month's box, with 1-2 pieces of chicken breast in each.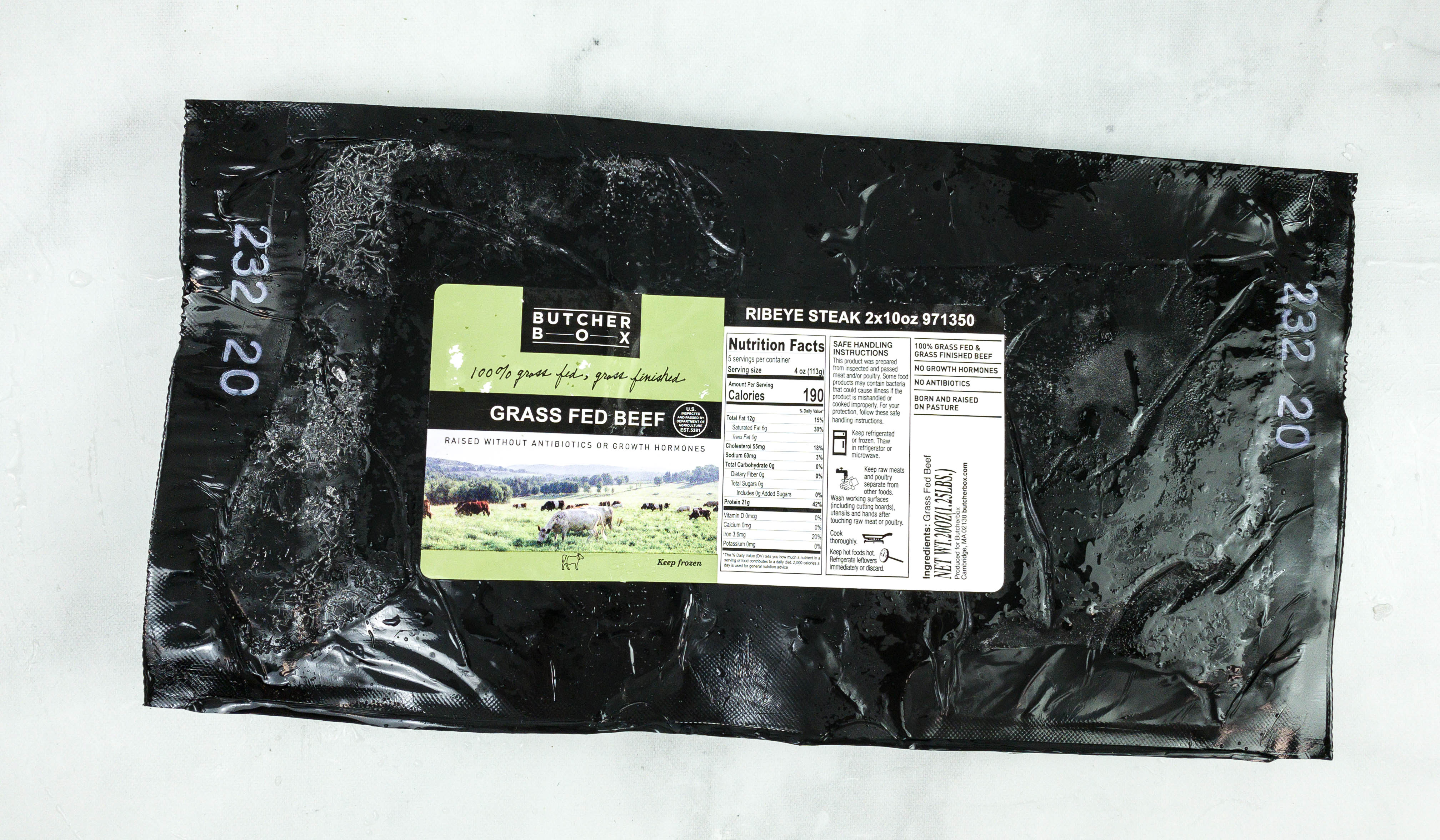 Ribeye Steak. Ribeye features a distinct beefy flavor, no wonder it's called the king of steaks. This cut is sourced from the center of the rib section.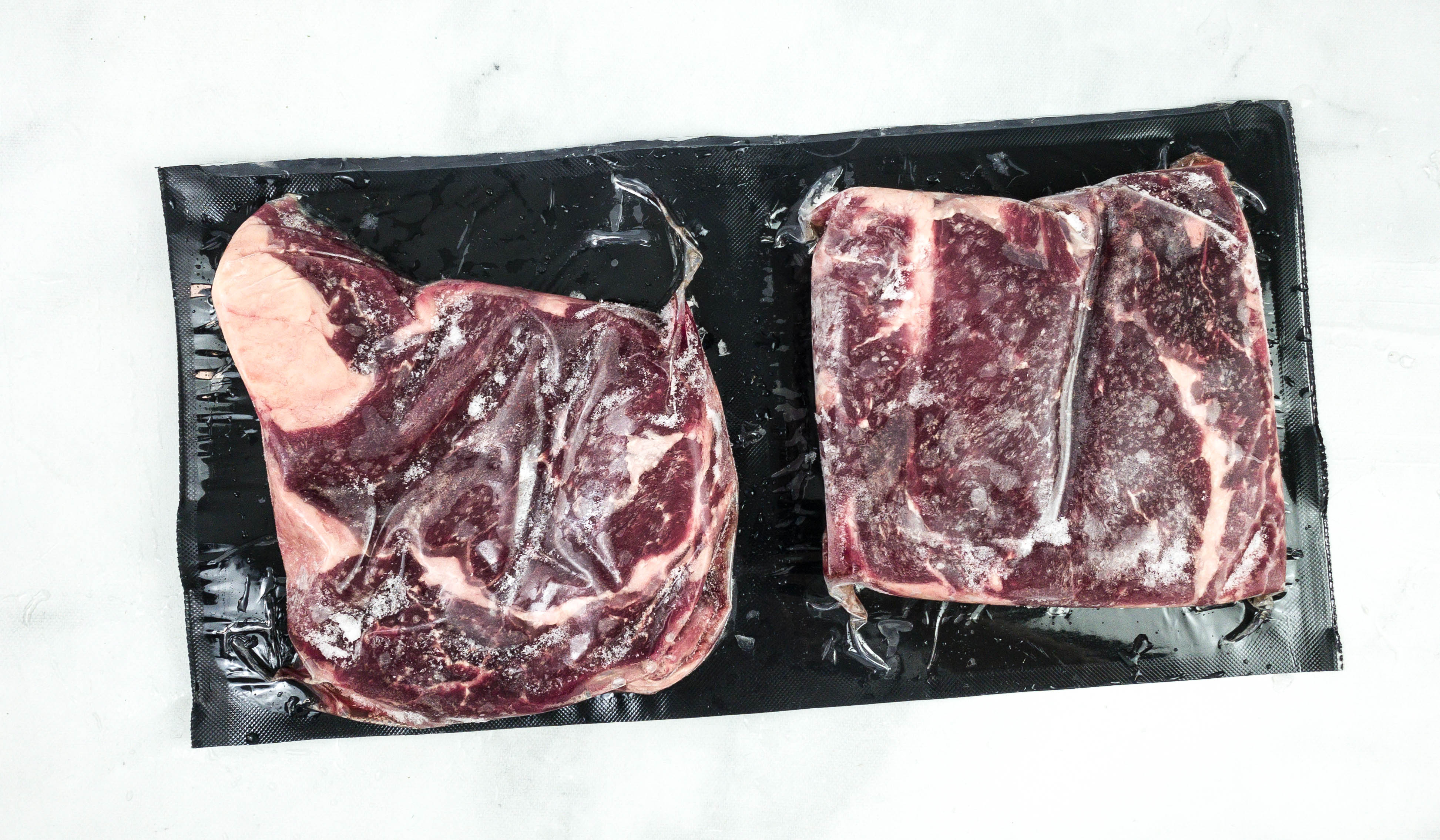 It has a nice amount of fat that will help the meat stay tender during cooking. It's also grass-fed, so it's fairly lean!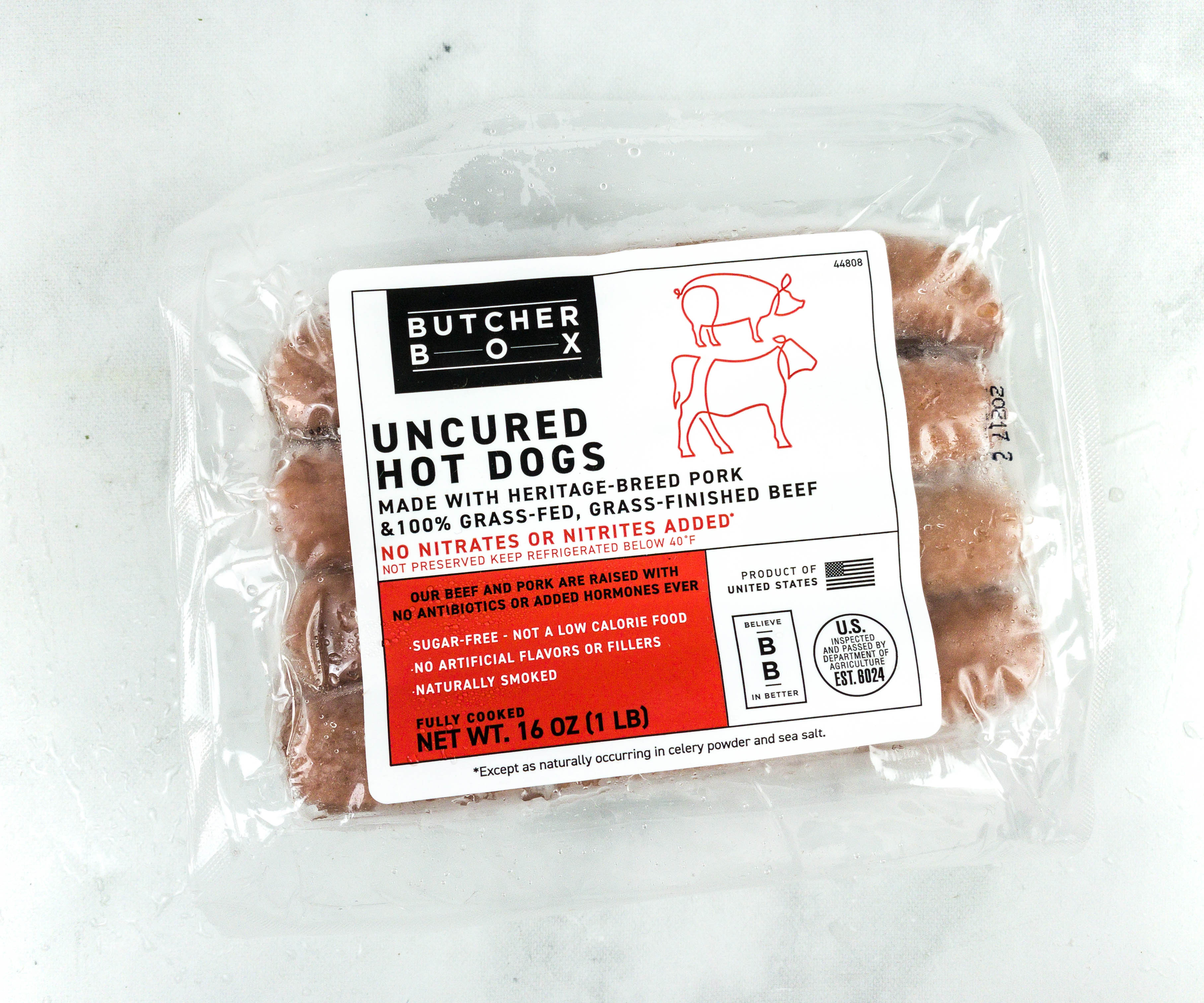 Uncured Hot Dogs. These hotdogs are my kids' favorite. It's a combination of heritage-breed pork and grass-fed beef, so they come out so meaty, juicy, and flavorful! Heck, it's our fave too. These are DELICIOUS.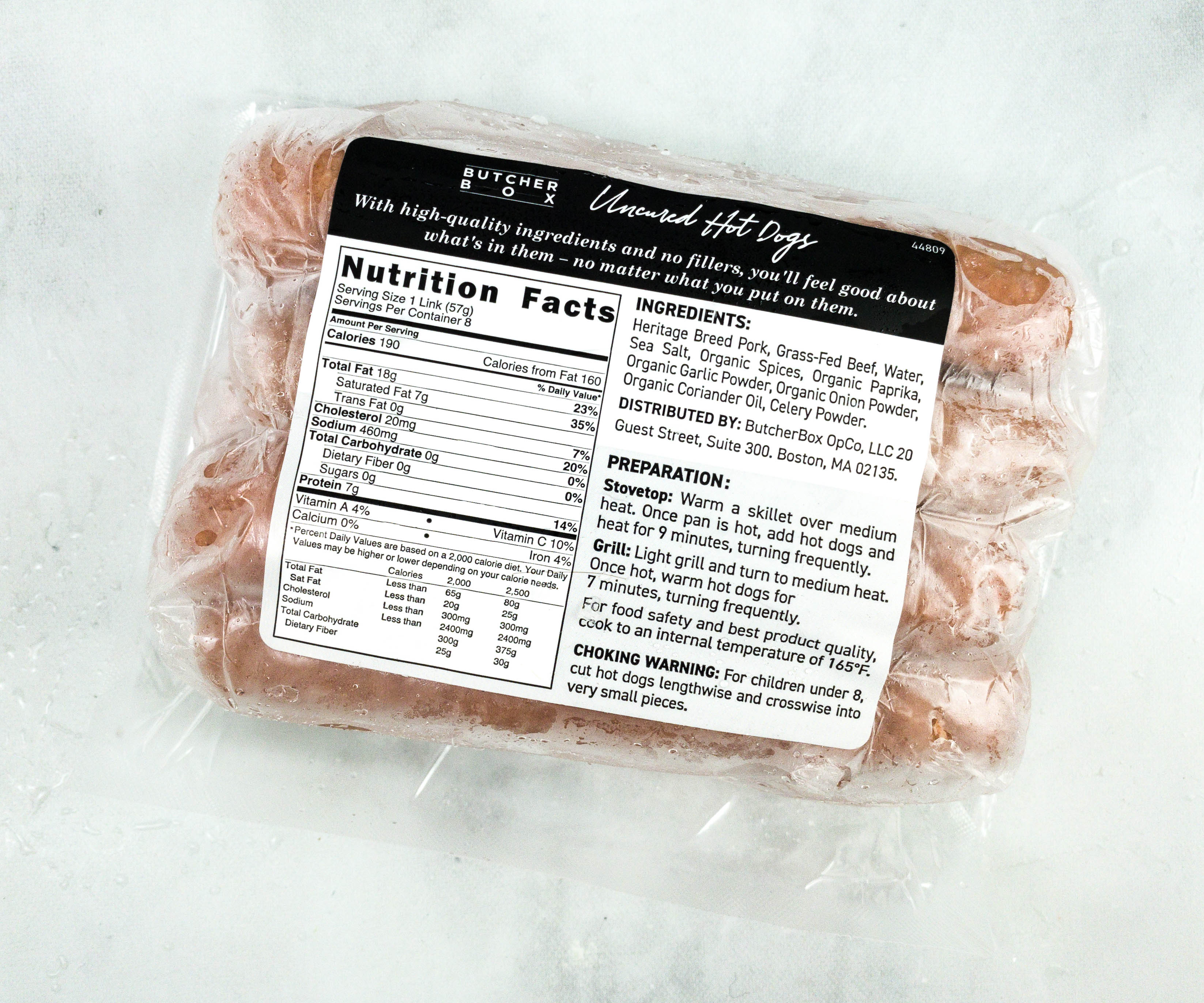 There are preparation instructions at the back of the pack and you can either cook them on a stovetop or grill them. I generally tend to simmer them in water.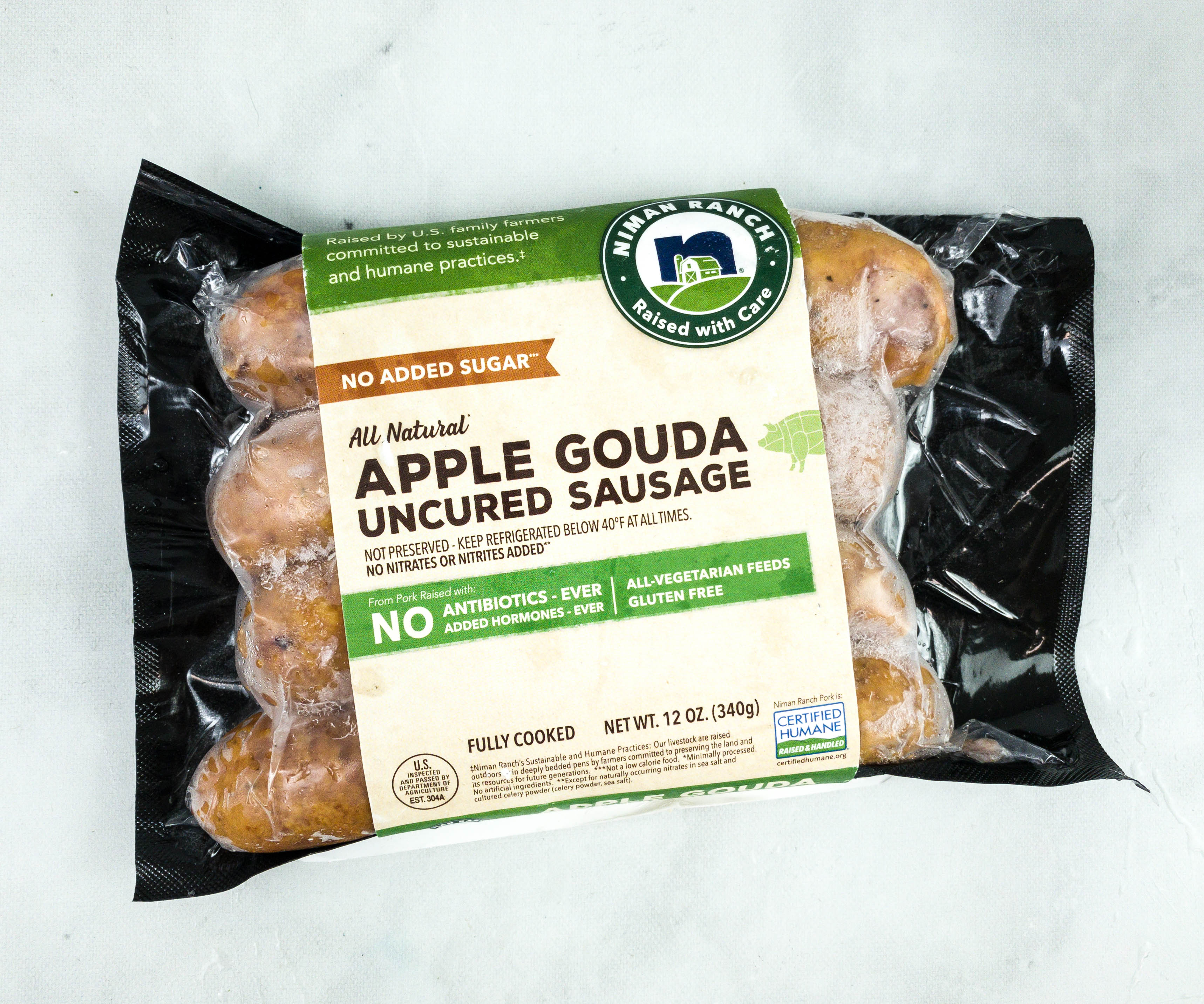 Apple Gouda Uncured Sausage. This pack of sausages is made with humanely-raised, heritage breed pork, and then seasoned to perfection.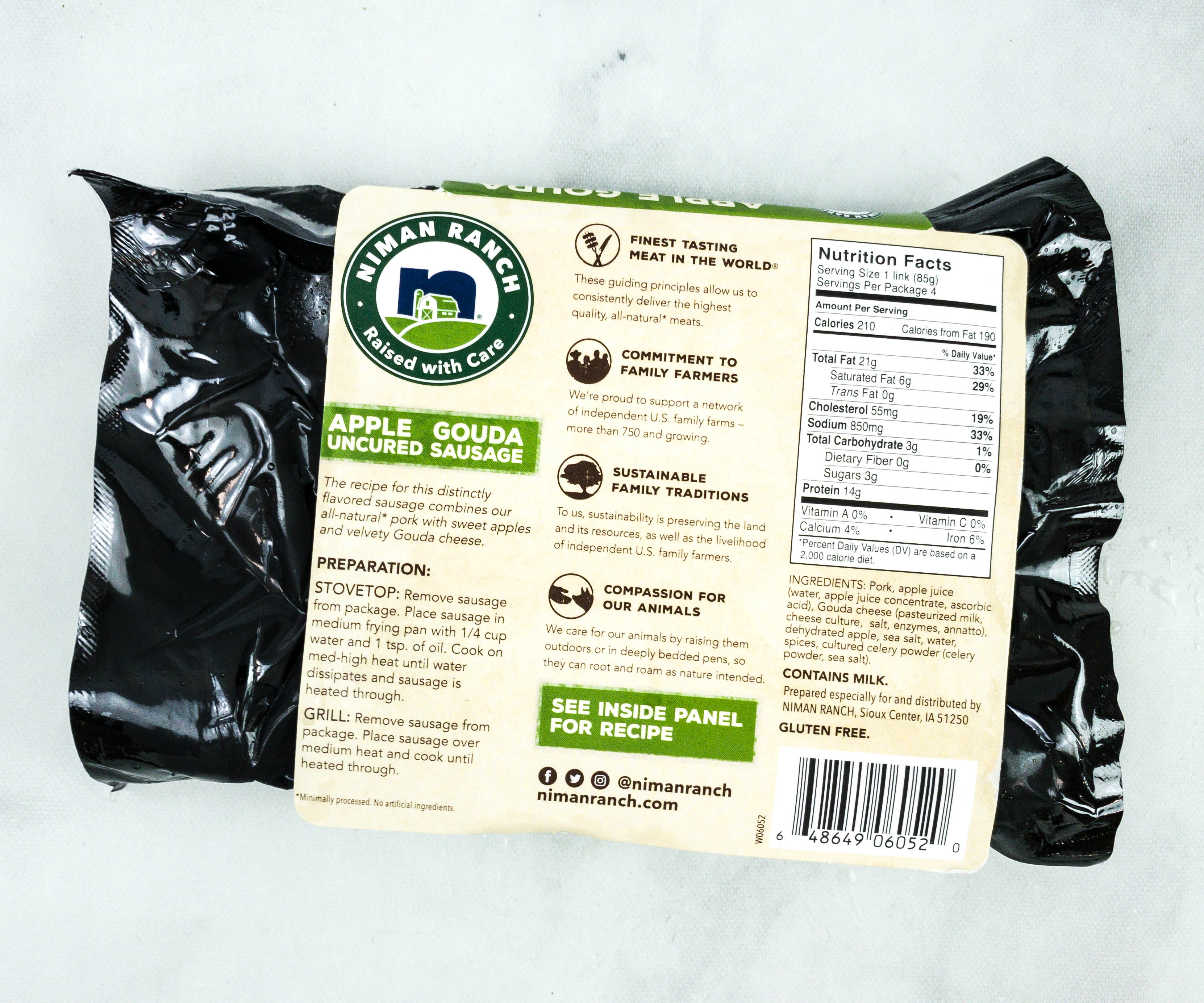 I'm actually surprised by how good the flavors work together. The apple flavor is really a winner, especially with the kids and my wife. She keeps adding this on to our box whenever it's available, so I know she's loving it.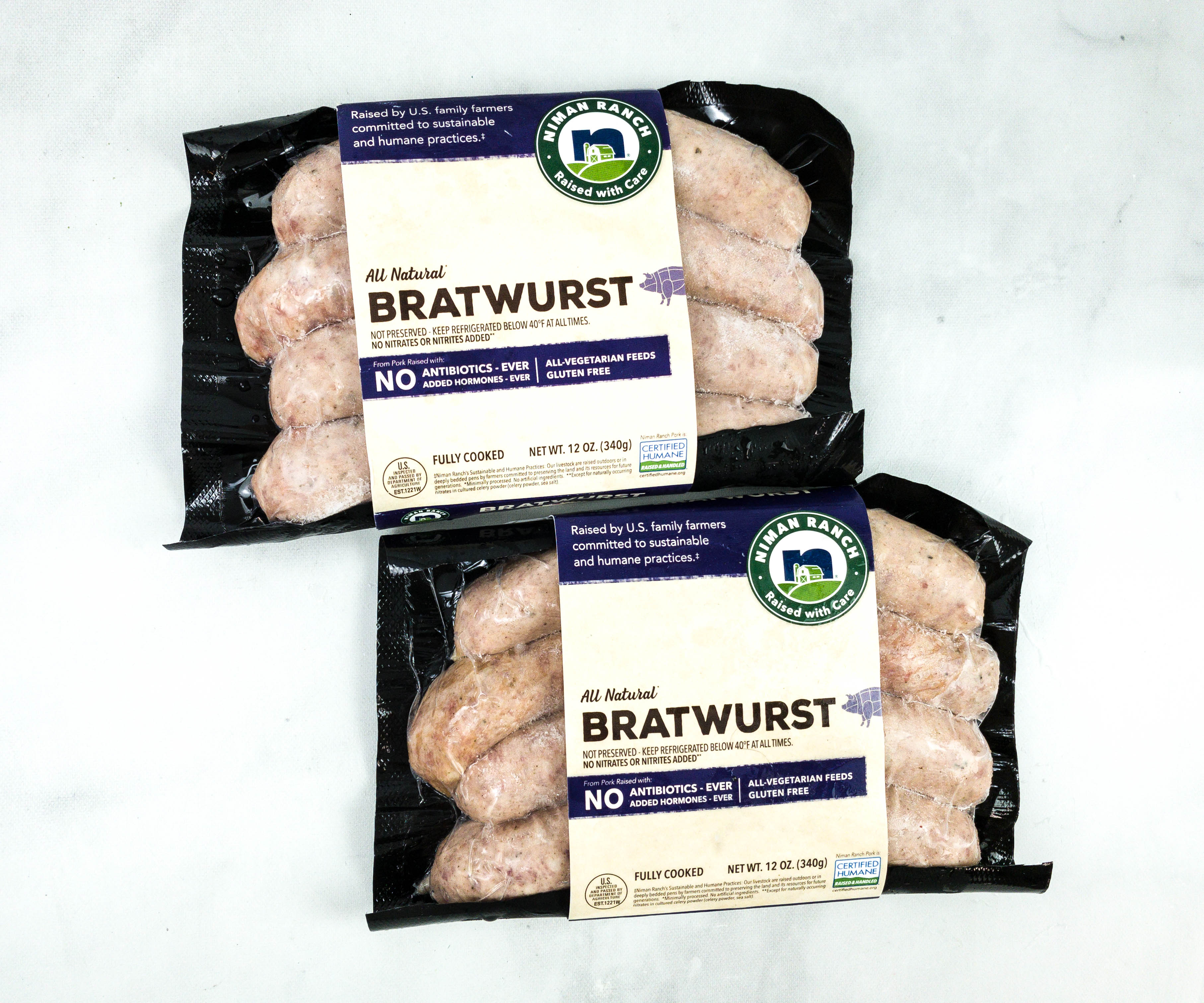 Bratwurst. This is a really popular German sausage that is usually served pan-fried and cooked in beer.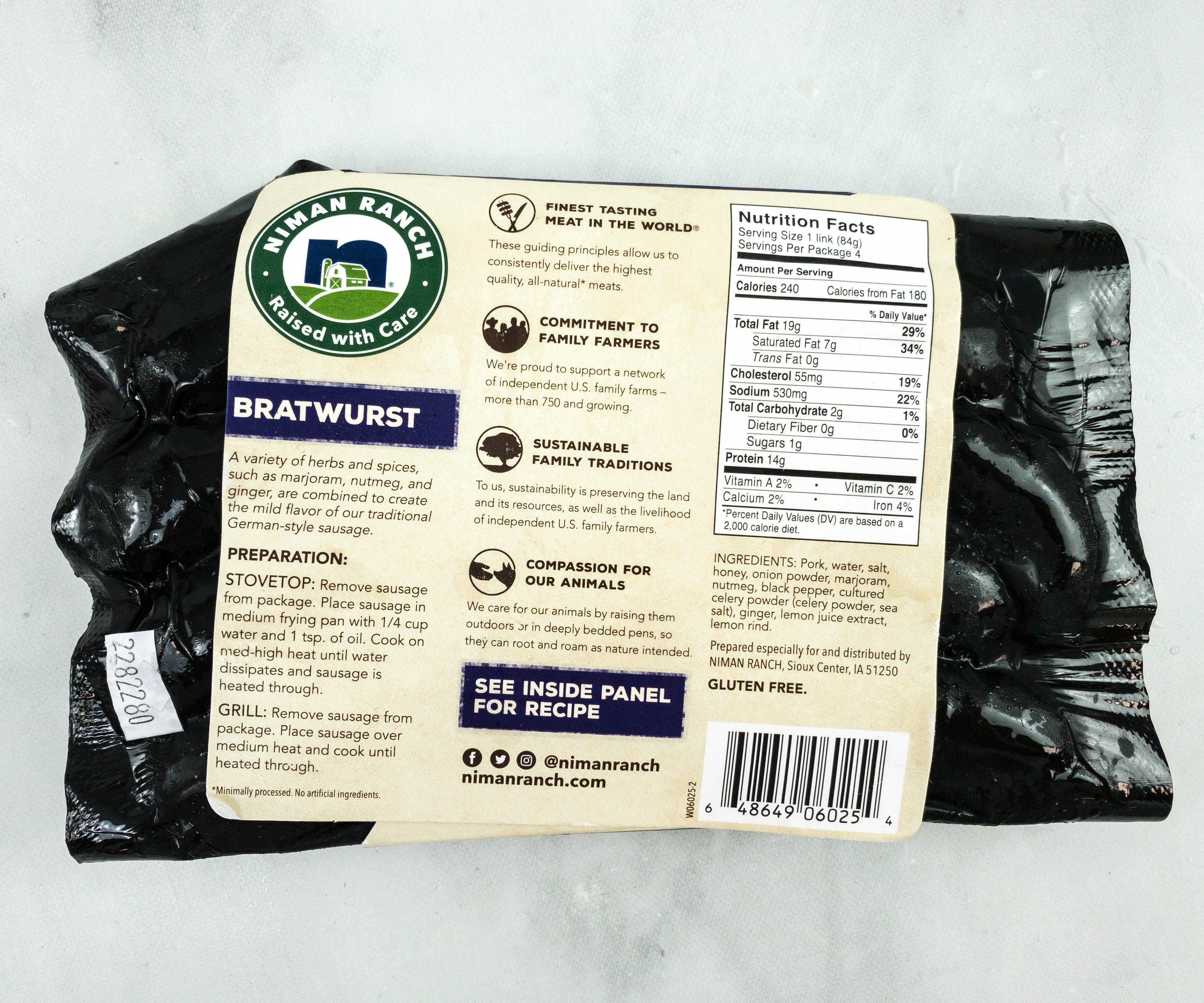 We cooked this on a grill, though. It still tasted amazing! Just be careful and don't overcook this as the casing may crack open. Just brown the sides and it'll be good to go! Gosh this was incredible too!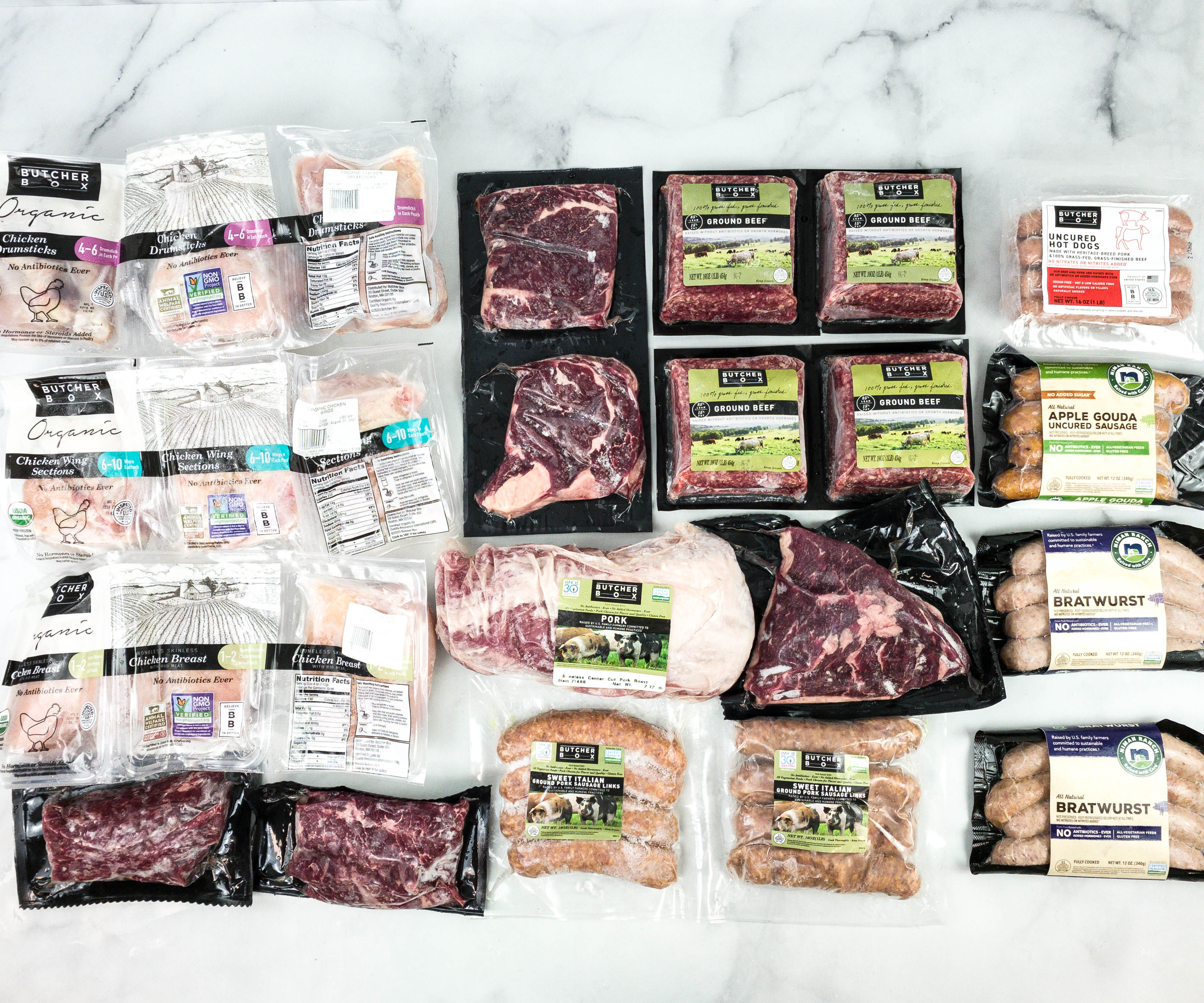 We have such a great selection of meats this month! We spent $187.10 on this haul.
I have everything I practically need in one package! From breakfast to lunch and dinner, there are meat cuts from ButcherBox that I can use. I can even squeeze in an afternoon snack or two! The best part is that their meats are absolutely fresh and safe to consume by the whole family since there are no chemicals or antibiotics used when raising the animals. I'm once again happy with everything! If you're looking for a meat subscription service that sends only premium-quality meat, this is a good choice!
Stay tuned for our "what we made this month" post to show you our goodies all cooked up!
What did you think of our haul from Butcher Box?