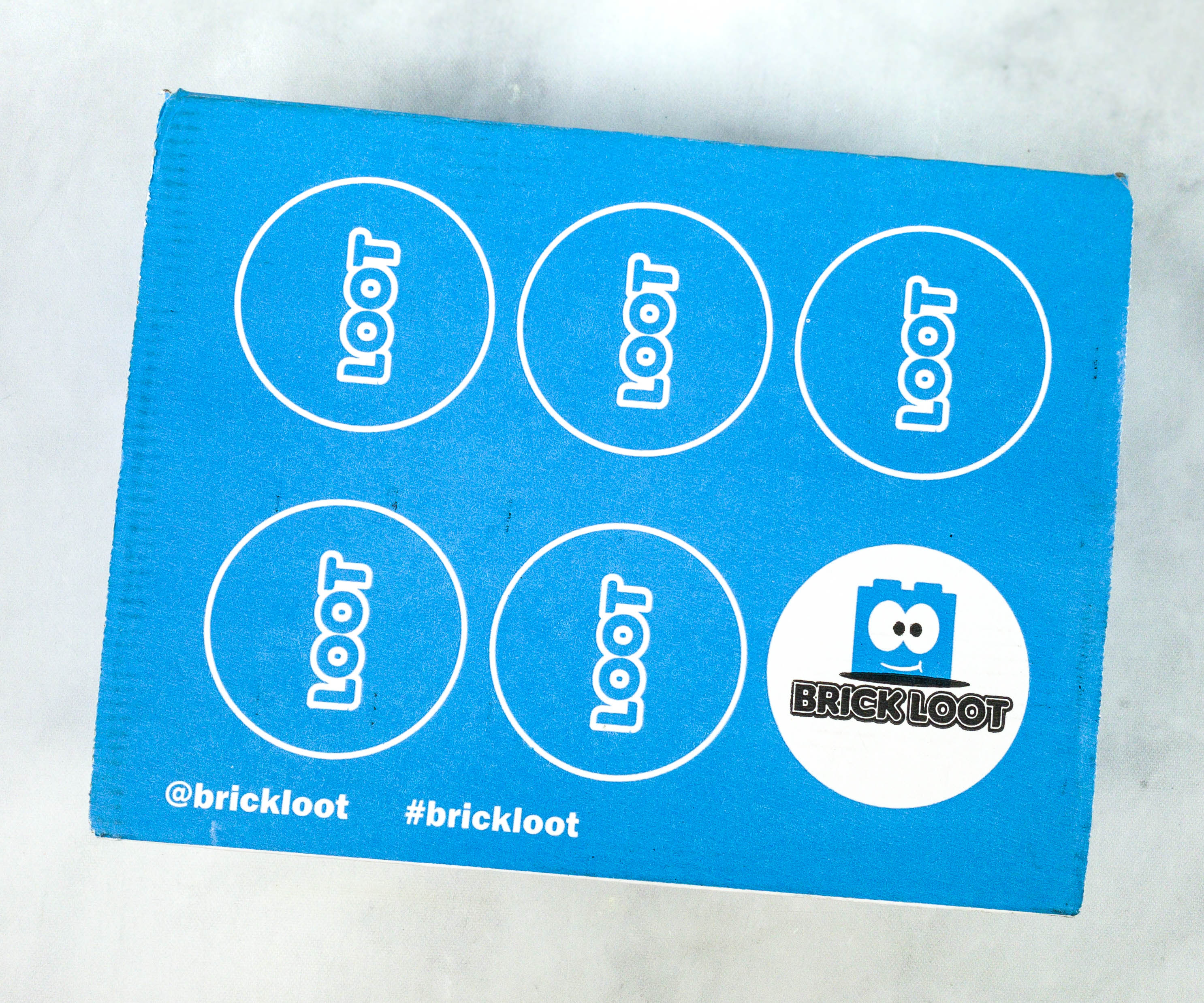 Brick Loot is a monthly subscription box filled with LEGO-compatible items, bricks, and brick building accessories for LEGO fans. Every themed Brick Loot box is filled with 4-8 items that were handpicked by Brick specialists who scour the world for the newest and coolest products for you to collect. Usually, you can expect a custom mini-fig, two or more custom builds, and lighting or other customization products. A monthly box is $27.28, with discounts for longer subscription plans.
DEAL: Use code HELLO15 to save 15% on your entire subscription! OR use code KIDCEO to save $5 on your first box!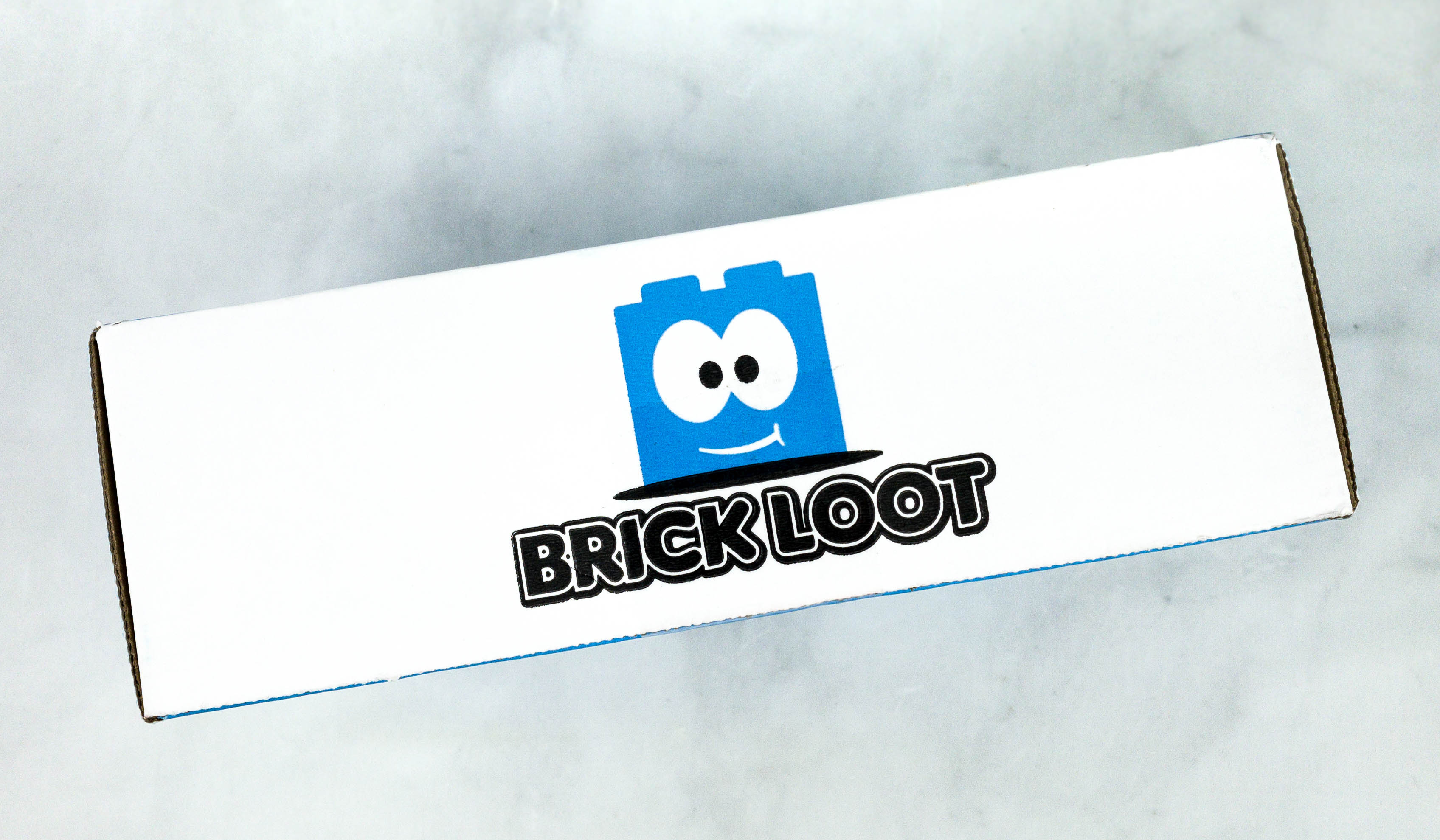 The box arrived in perfect condition.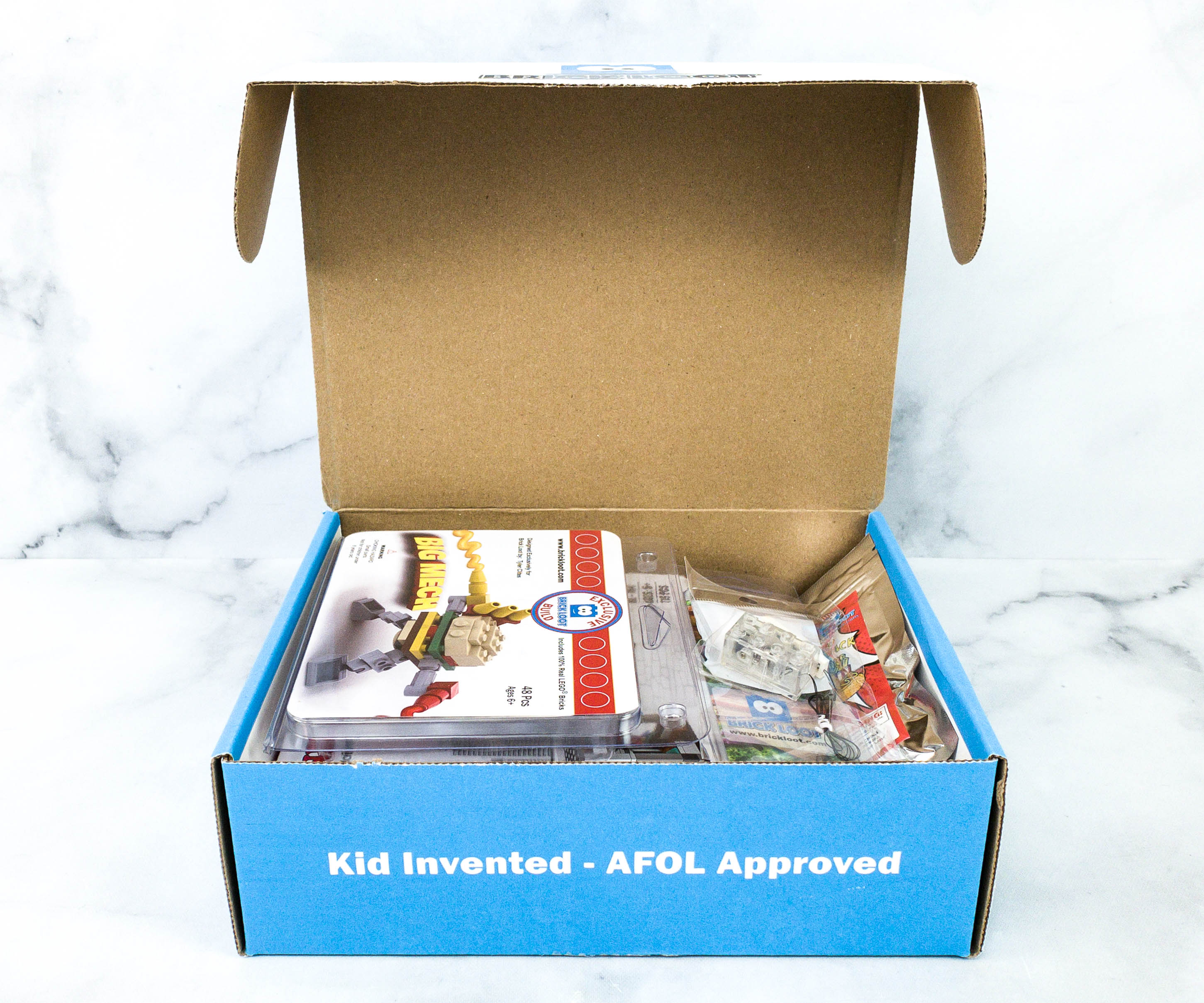 All the items came in their original packaging.
There are no fillers and extra packing materials but everything arrived in good condition.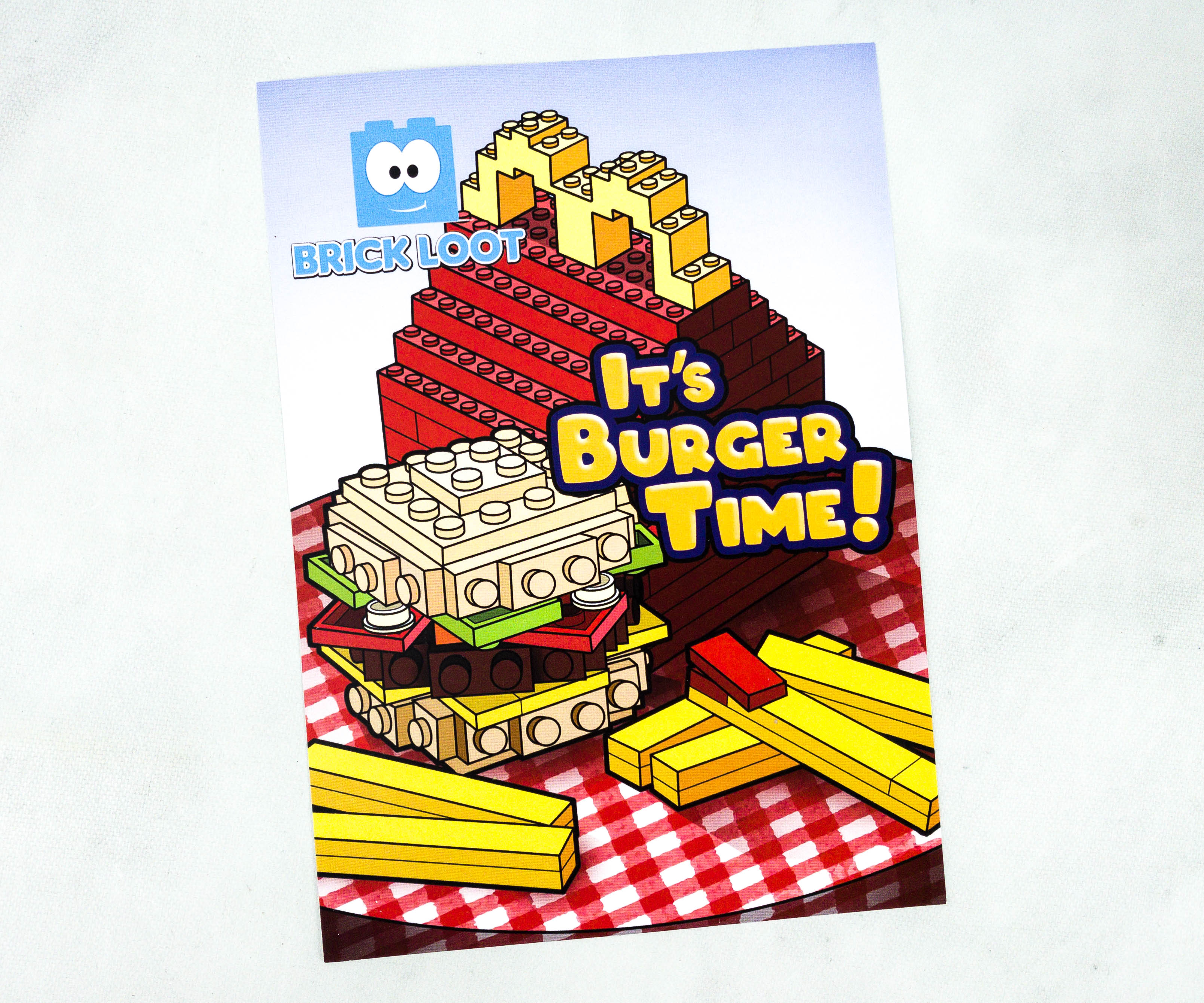 This month's theme is IT'S BURGER TIME!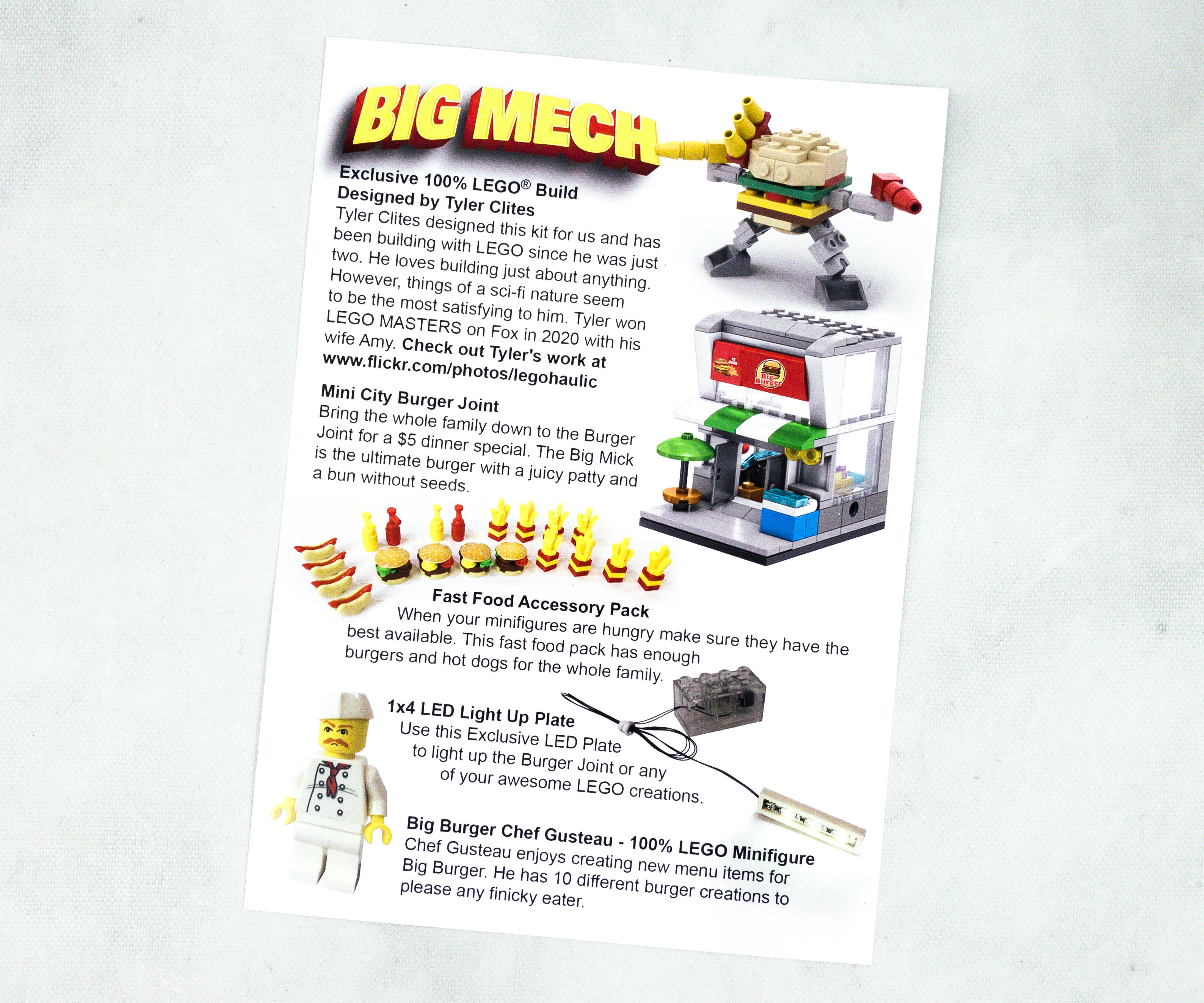 Every box comes with an information card that provides a short description of each item.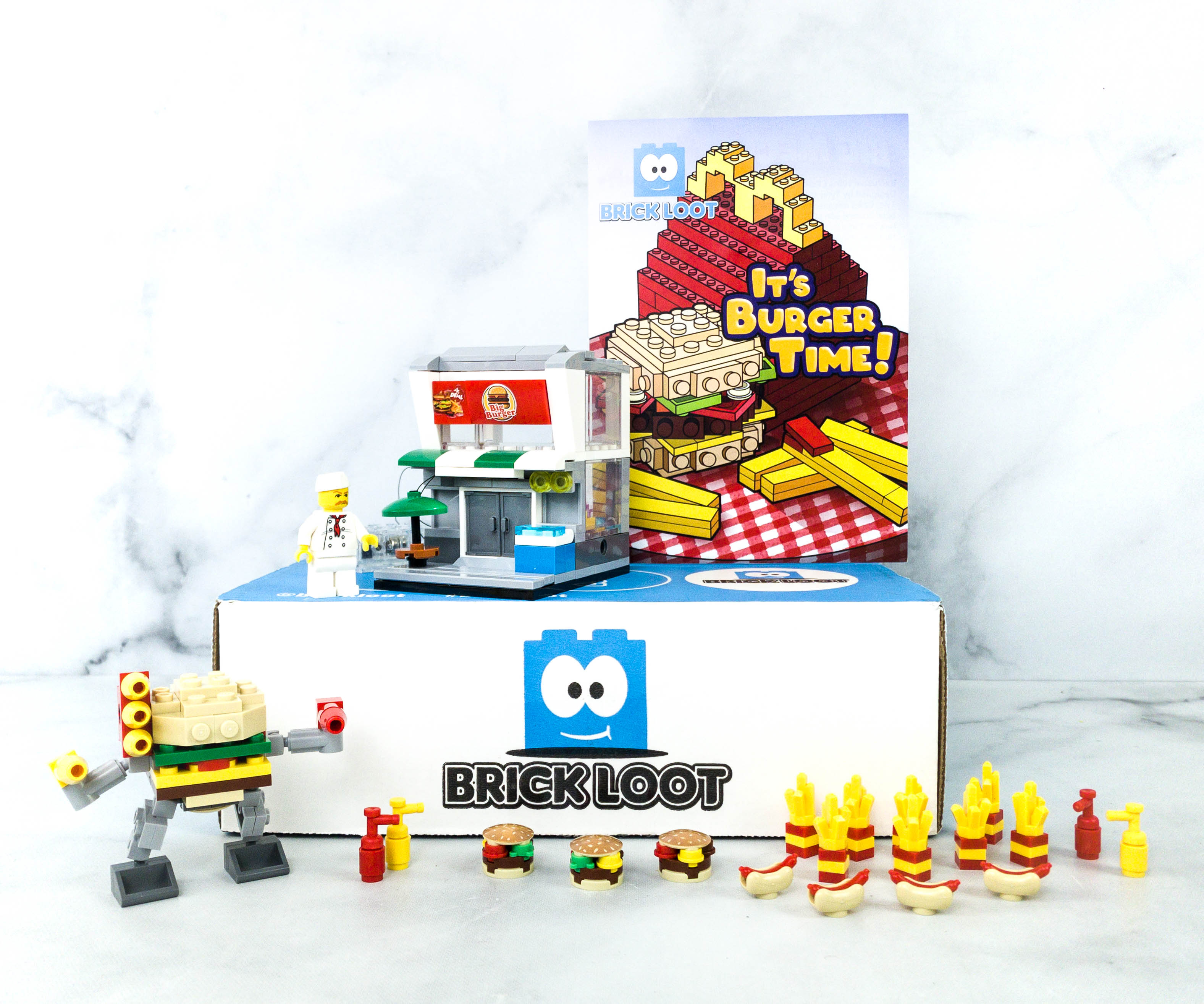 Everything in my box!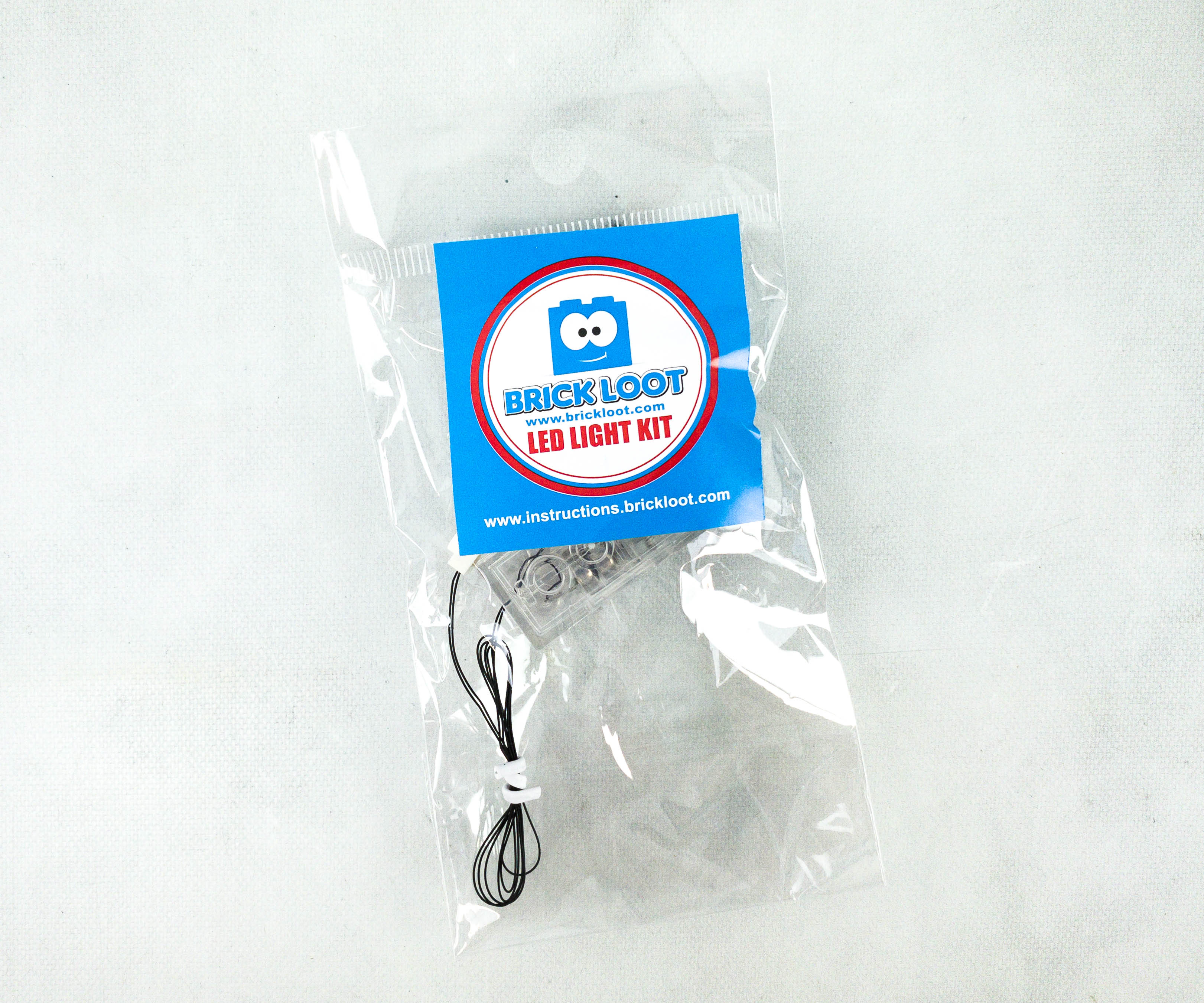 1×4 LED Light Up Plate. To jazz up Lego builds, Brick Loot sent a new LED plate!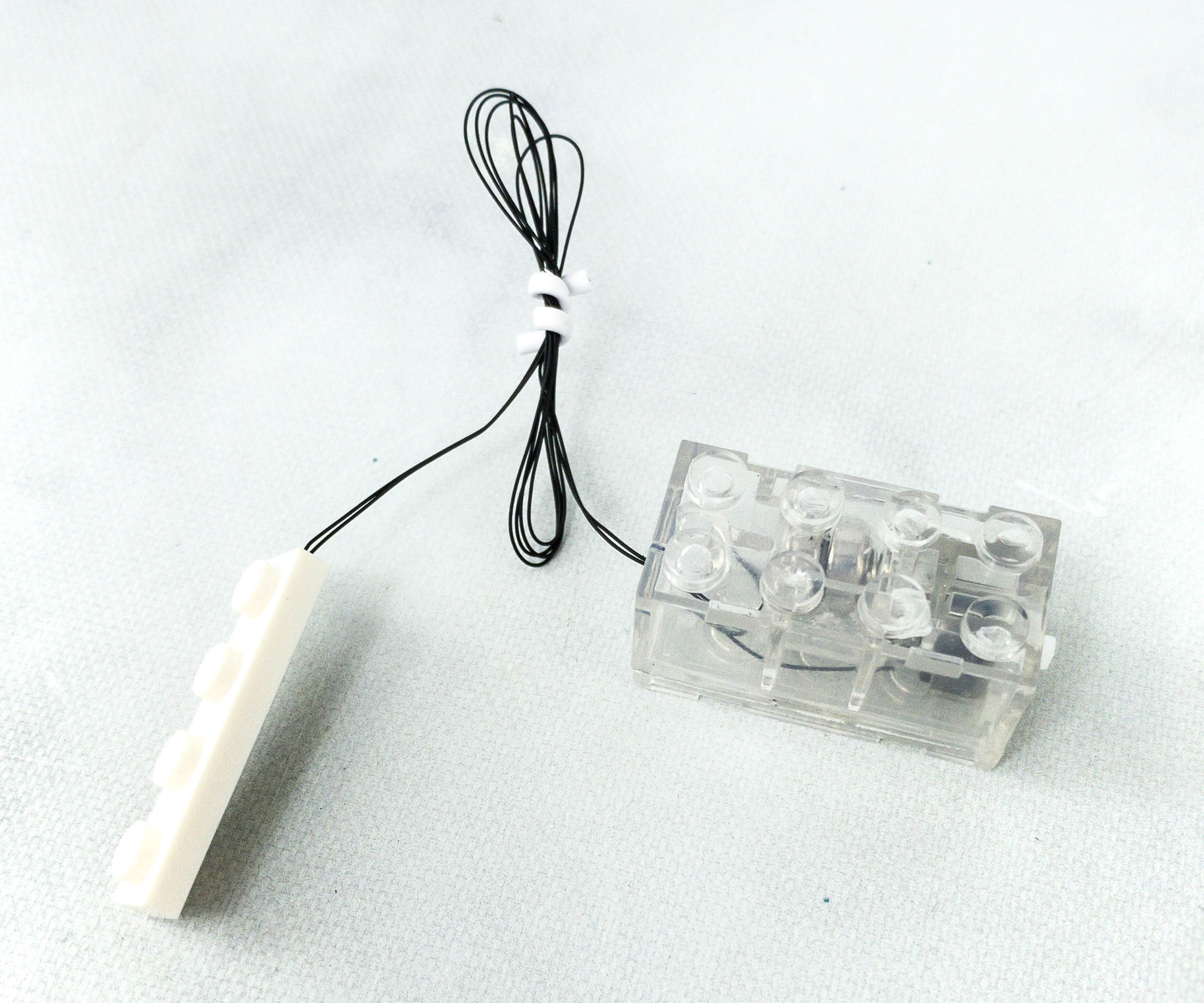 It includes a 1×4 white brick, a cord, and a battery-powered transparent brick switch.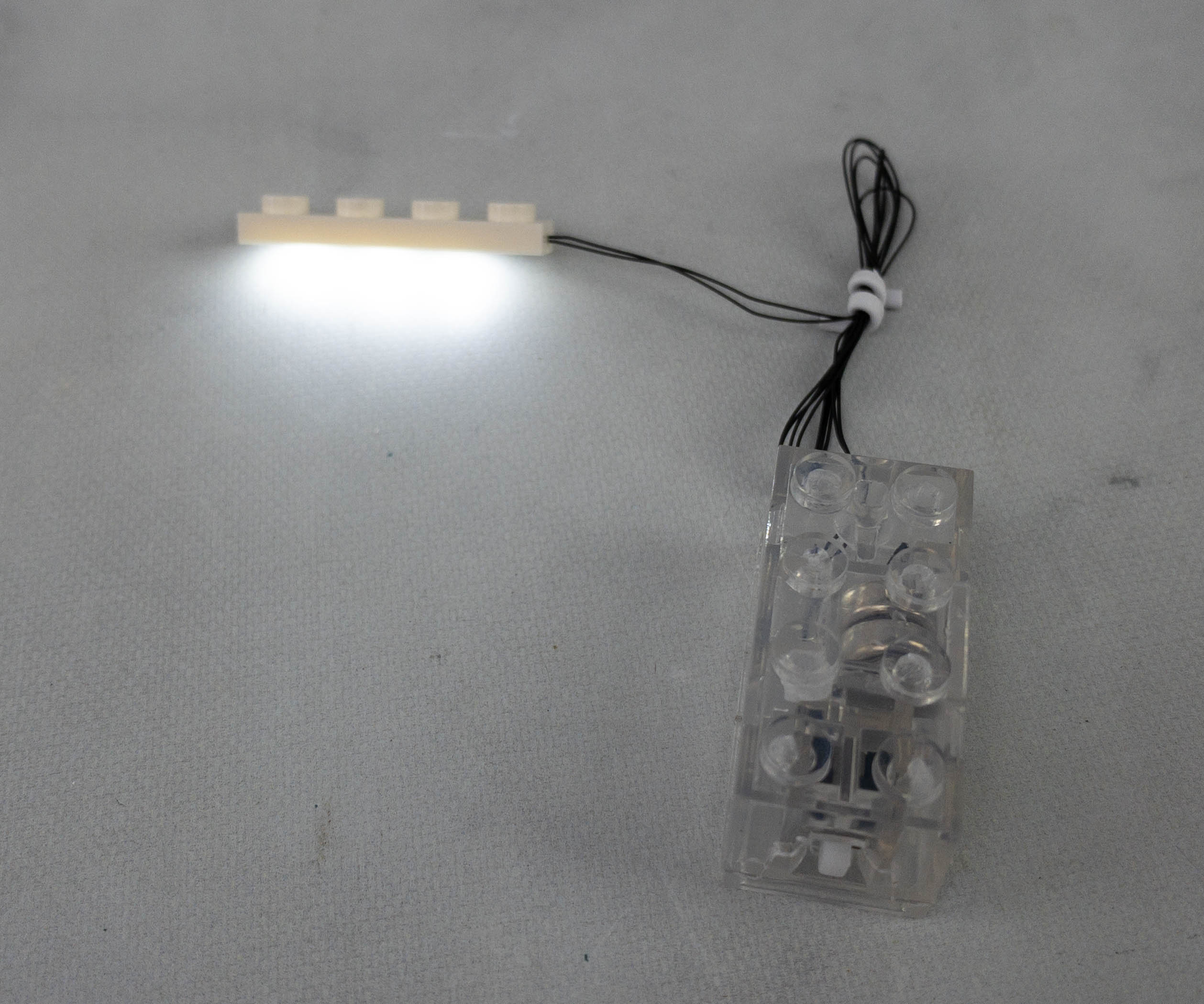 To use, just add the brick on any piece you like and turn the switch on!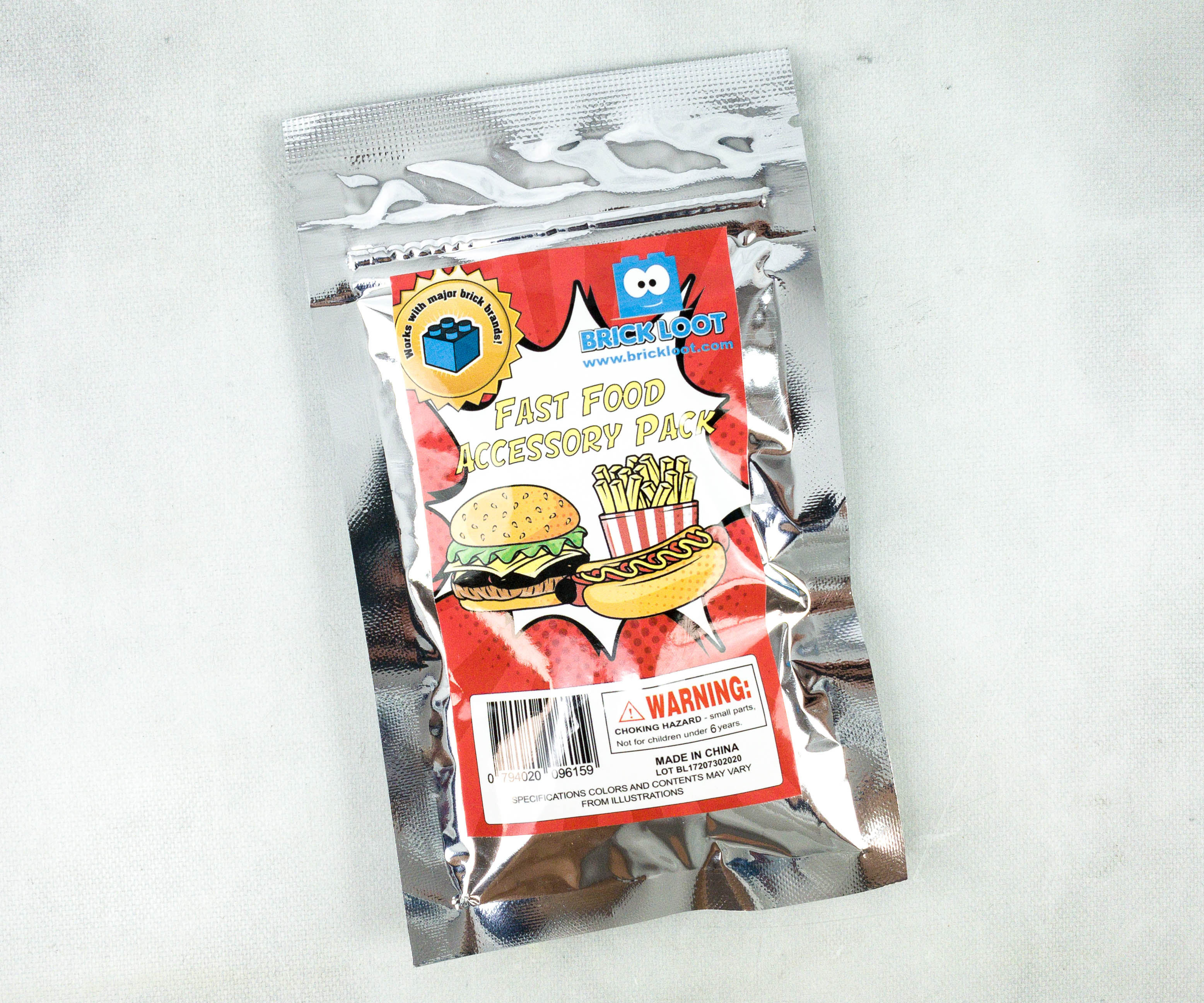 Fast Food Accessory Pack. Inside this pack are a variety of fast food-themed pieces!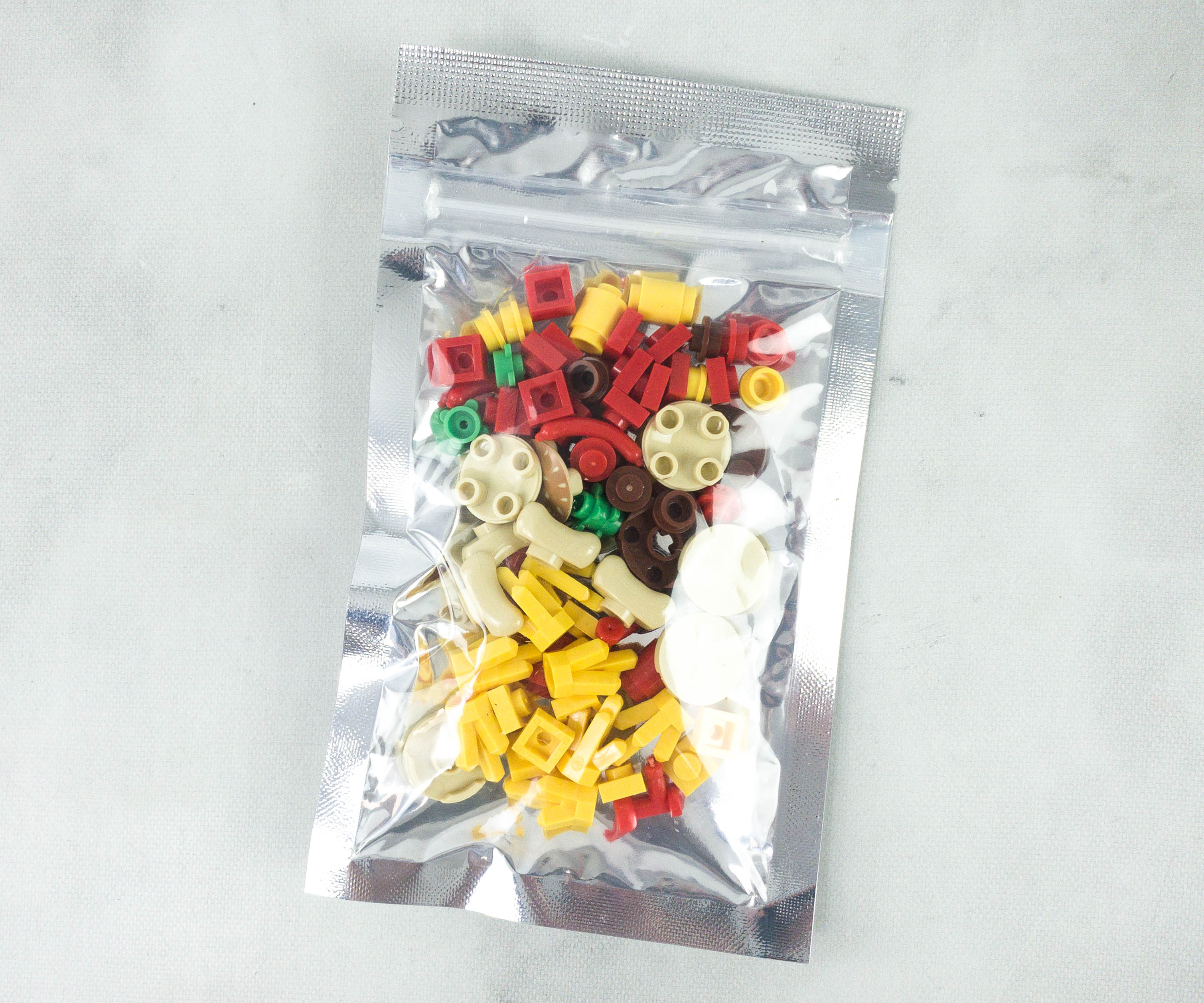 The pack is resealable. You can use it to store the pieces when they're not in use or in display.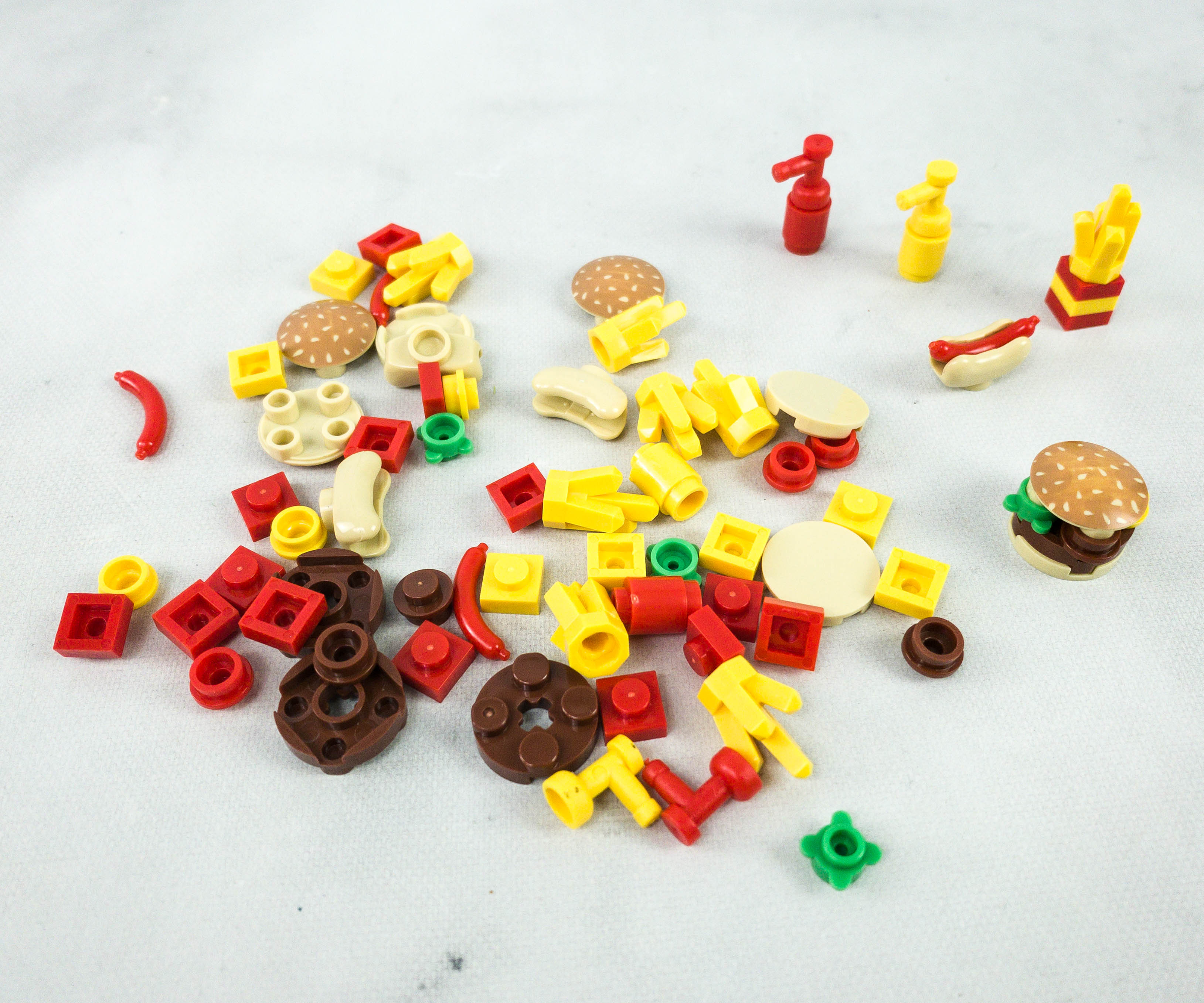 The pieces are colorful! You just have to assemble them to form a whole fast-food menu.
There are hamburgers, hotdogs, French fries, and even bottles of catsup and mustard. They're all cute!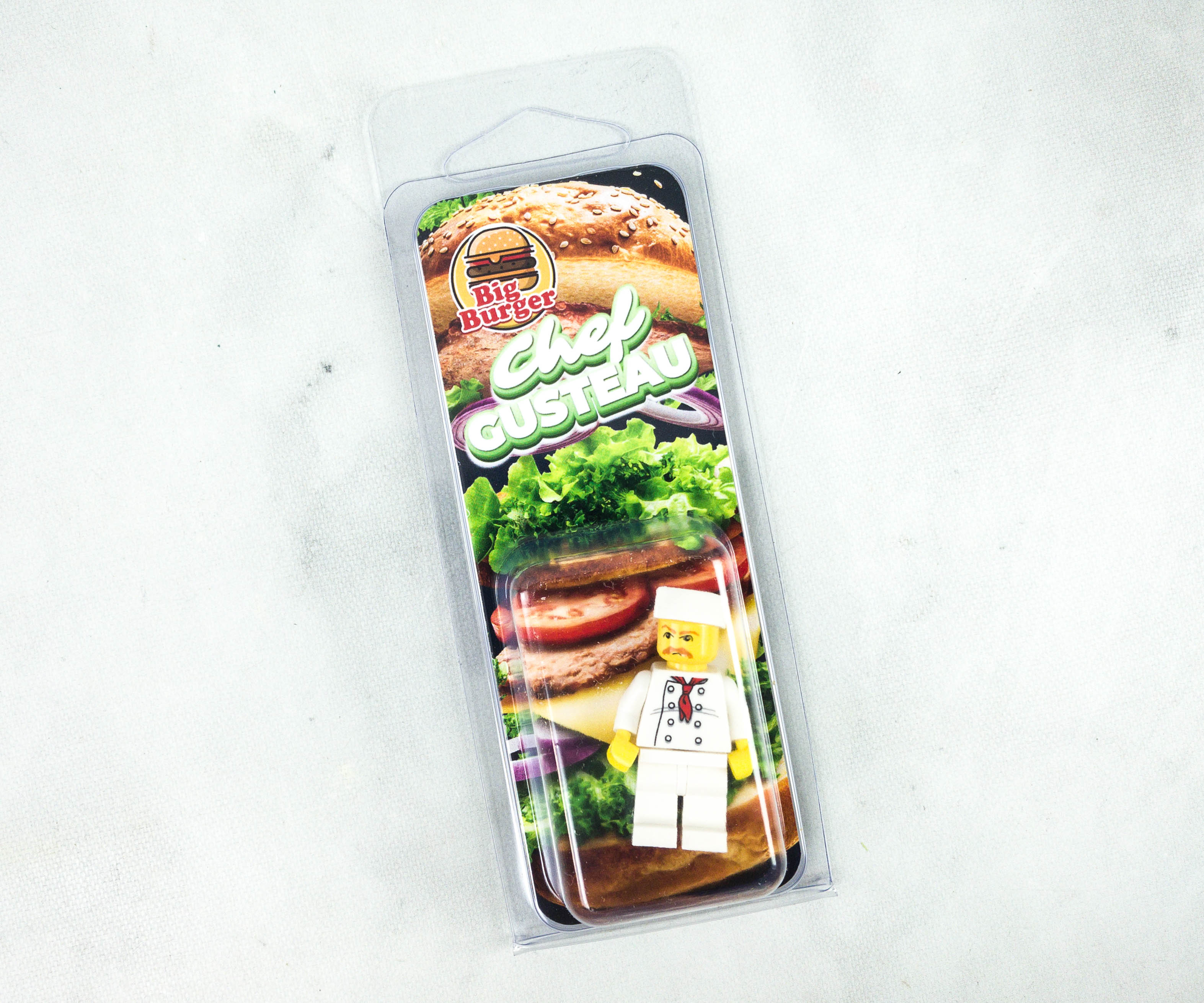 Big Burger Chef Gusteau – 100% LEGO Minifigure. This month's featured custom printed mini-figure is a pastry chef named Chef Gusteau!
It's a well-designed mini-figure that features a chef's trademark double-breasted jacket uniform.
It also has a red scarf and toque blanche!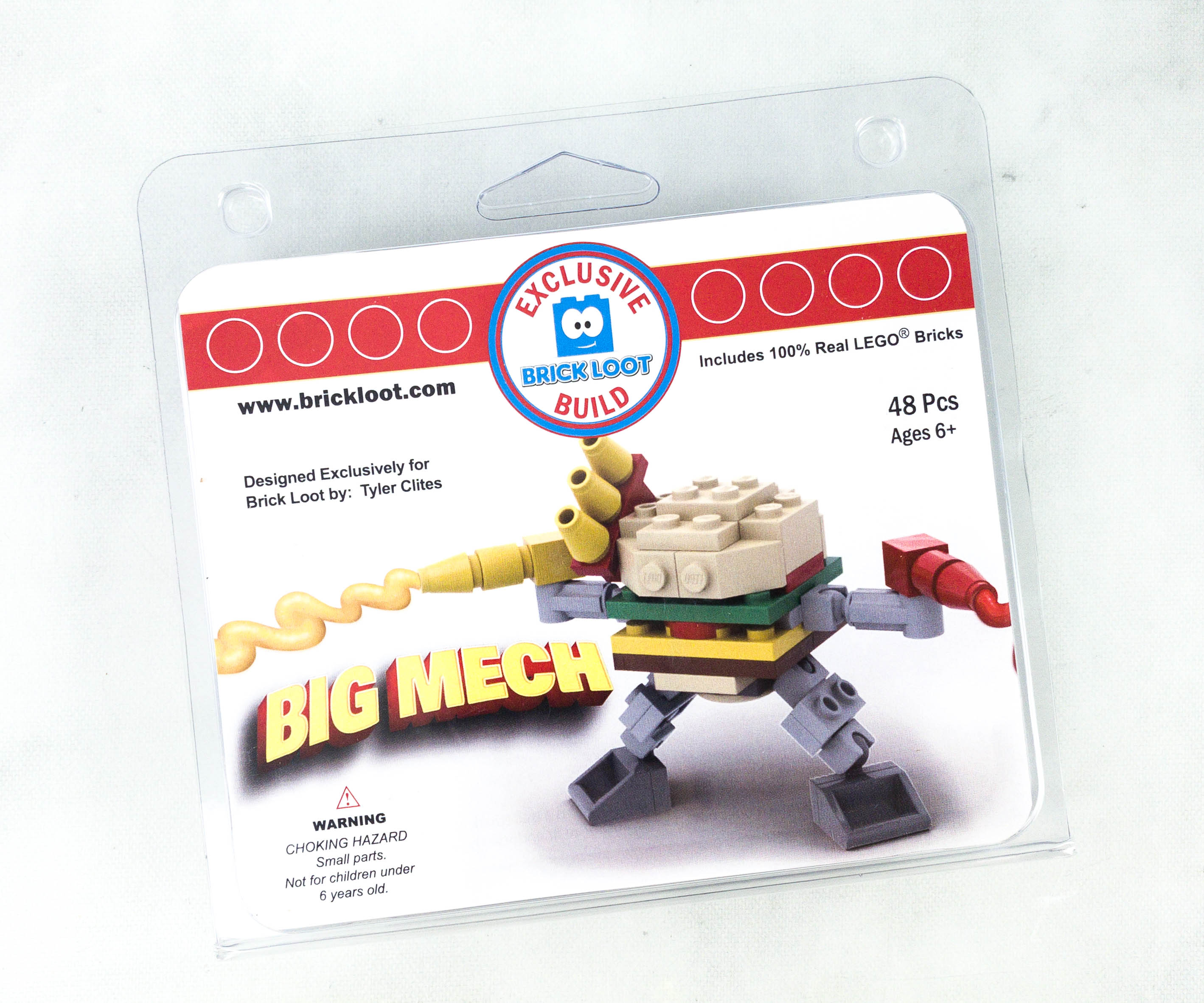 Bricks exclusive 100% LEGO Build Designed by Tyler Clites. The featured Lego build of the month is a mechanical burger robot designed by Tyler Clites.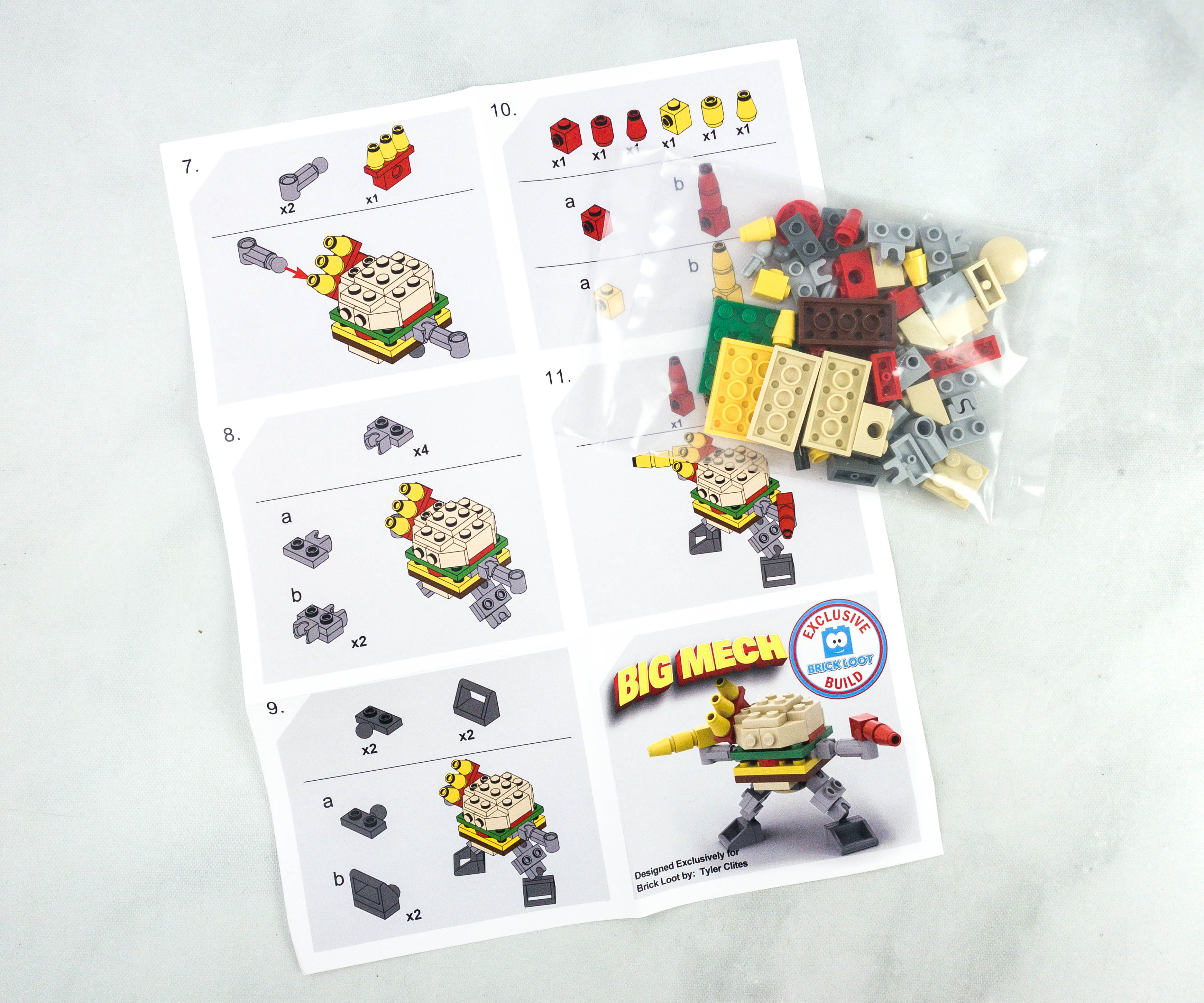 The kit includes an instruction sheet and a pack of Lego bricks.
Big Mech is a 48-piece Lego robot that features a mechanical burger body, arms, and feet.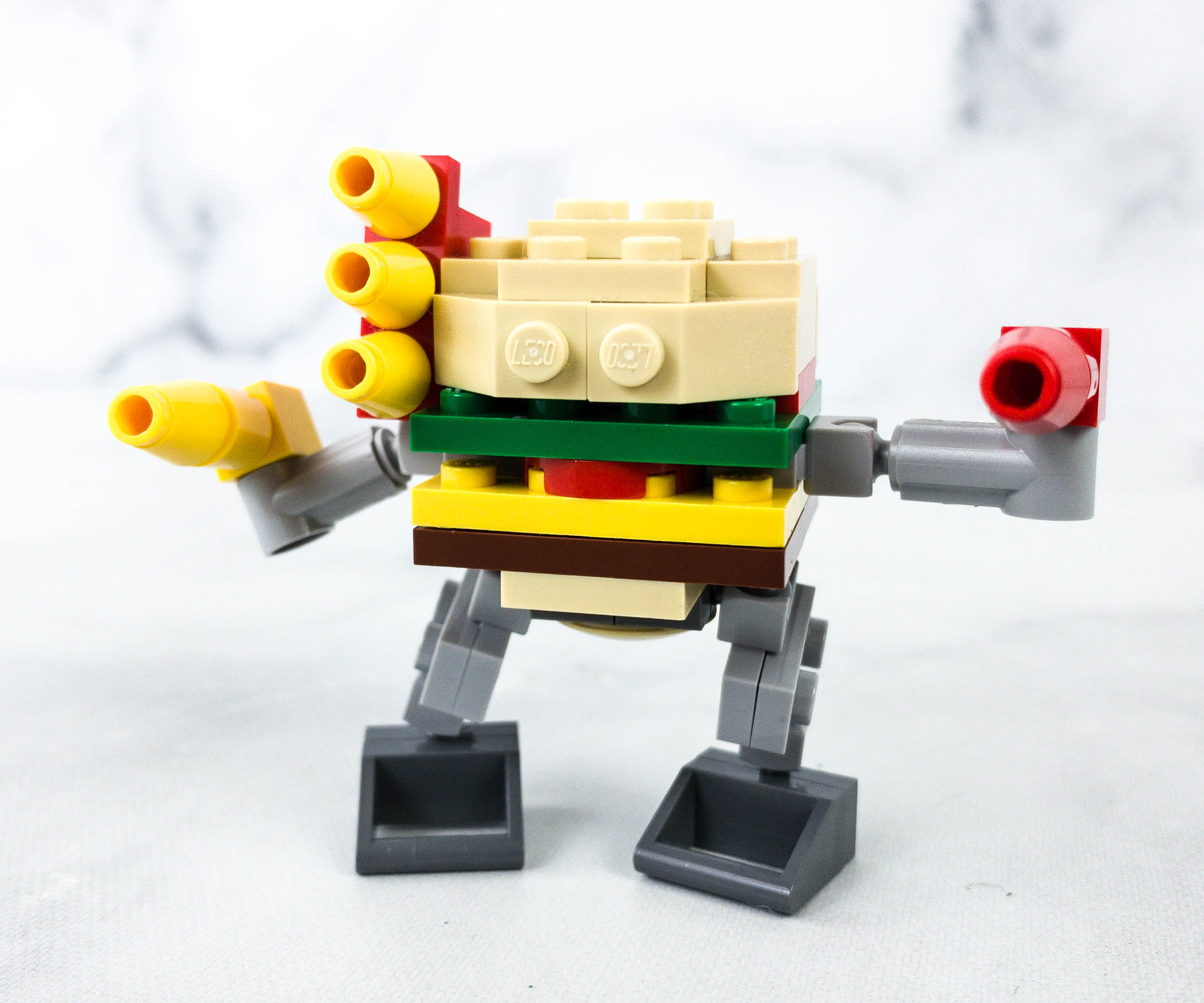 It's a heavily armed robot that features a pair of catsup and mustard artillery with 3 homing mustard missiles.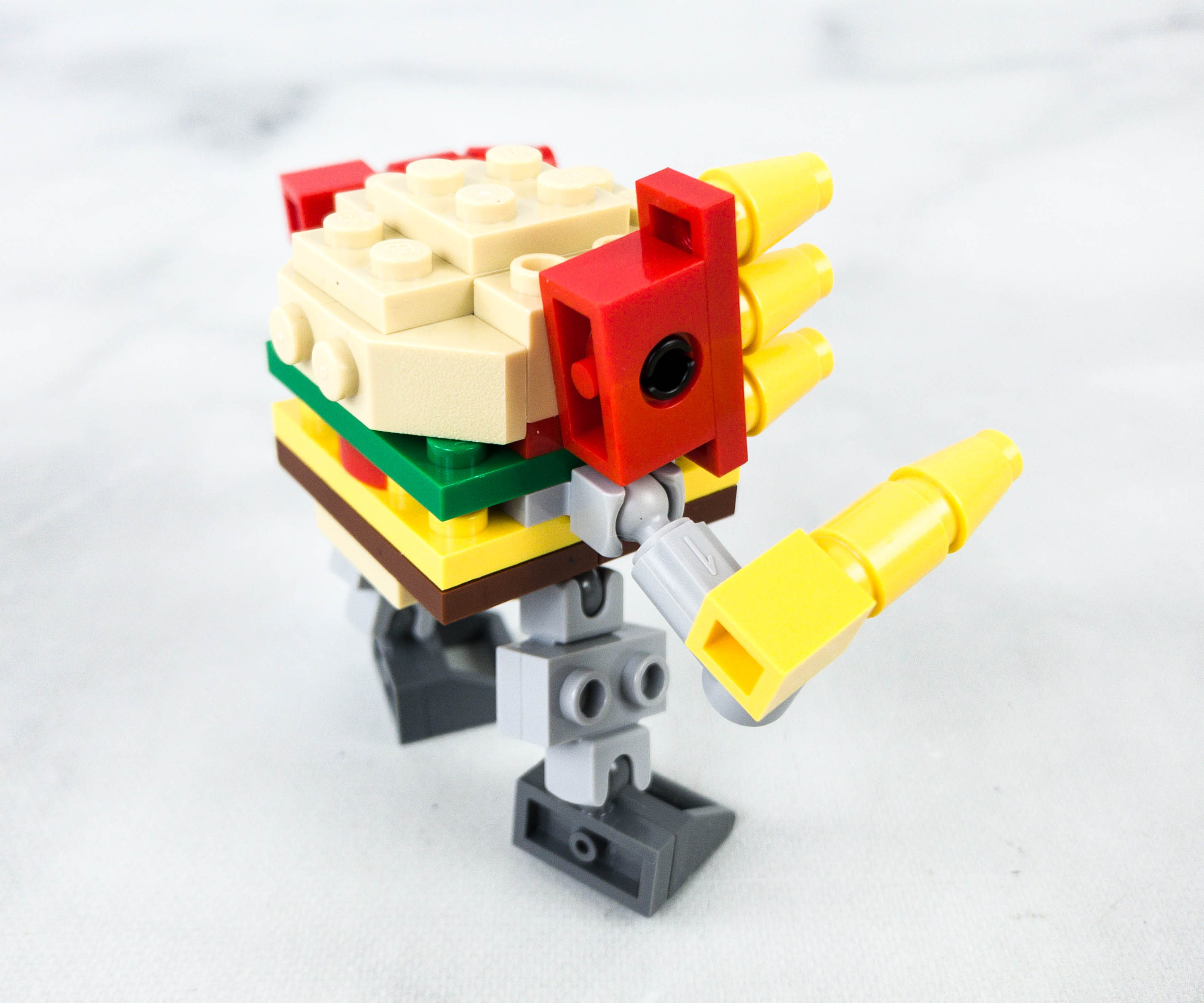 I like its unique look. It surely adds a futuristic feel to my Lego city!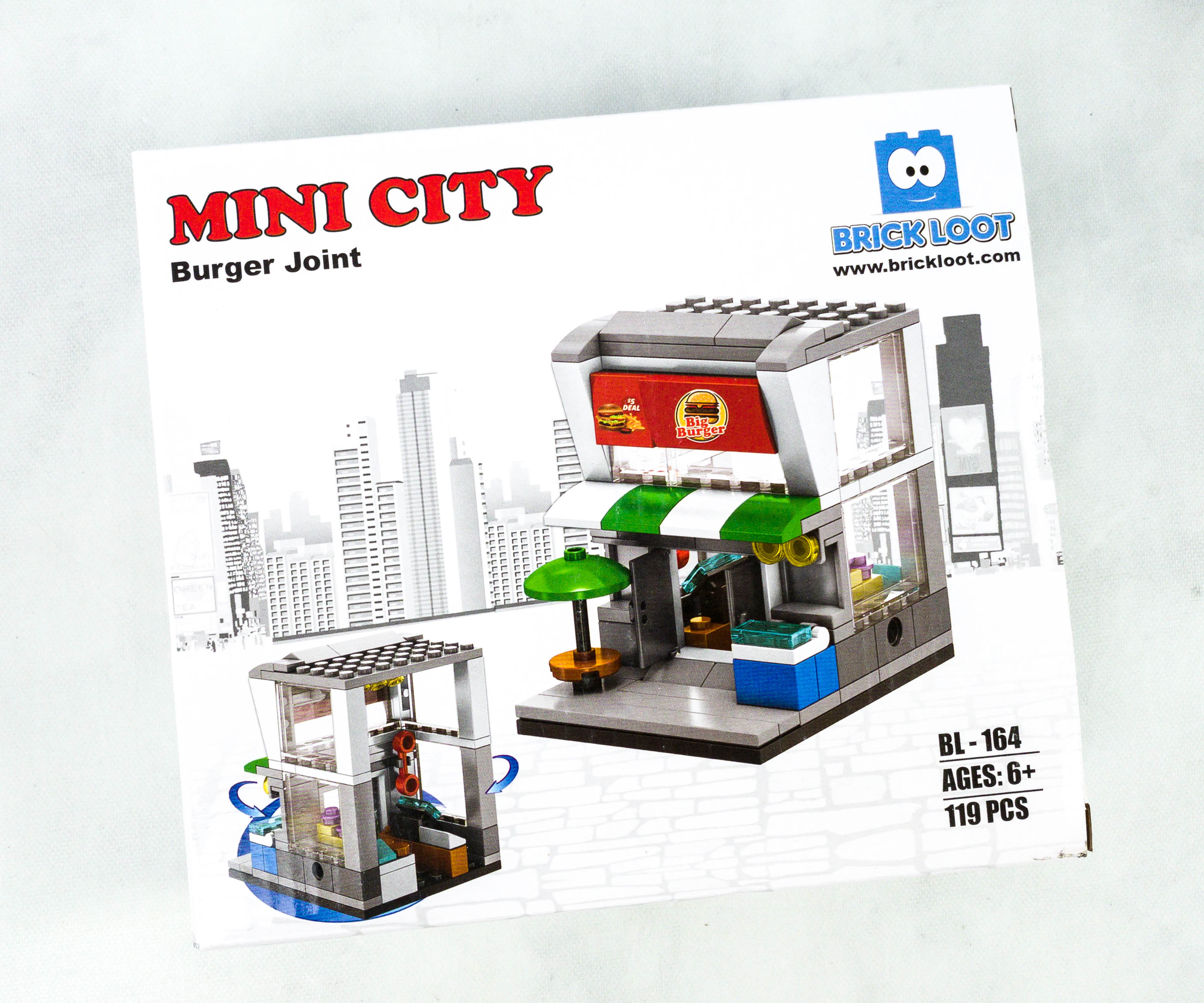 Mini City Burger Joint. Here's another great addition to my growing Lego city, The Big Burger Joint!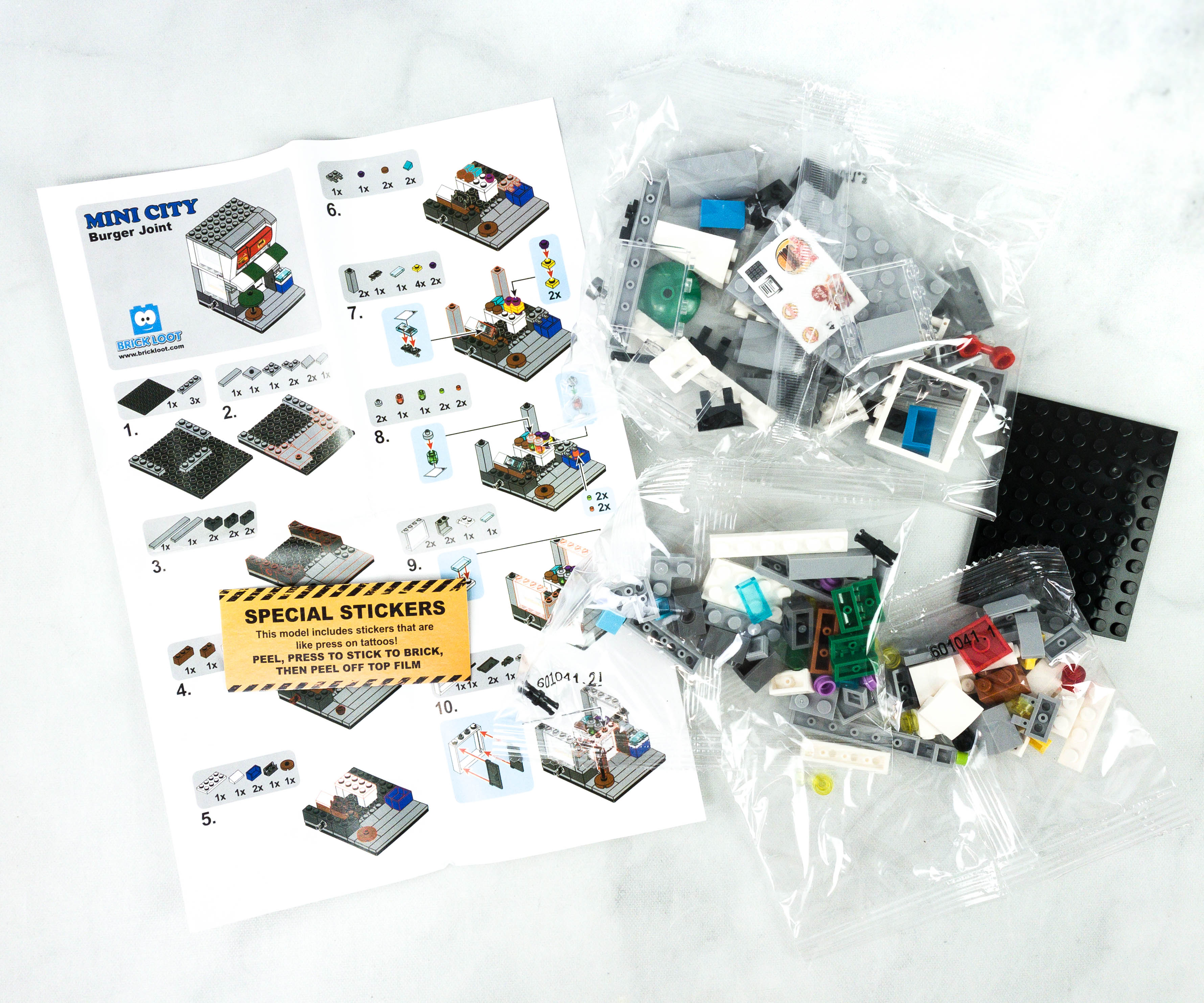 The kit includes a detailed instruction sheet and 4 separate packs of Lego bricks!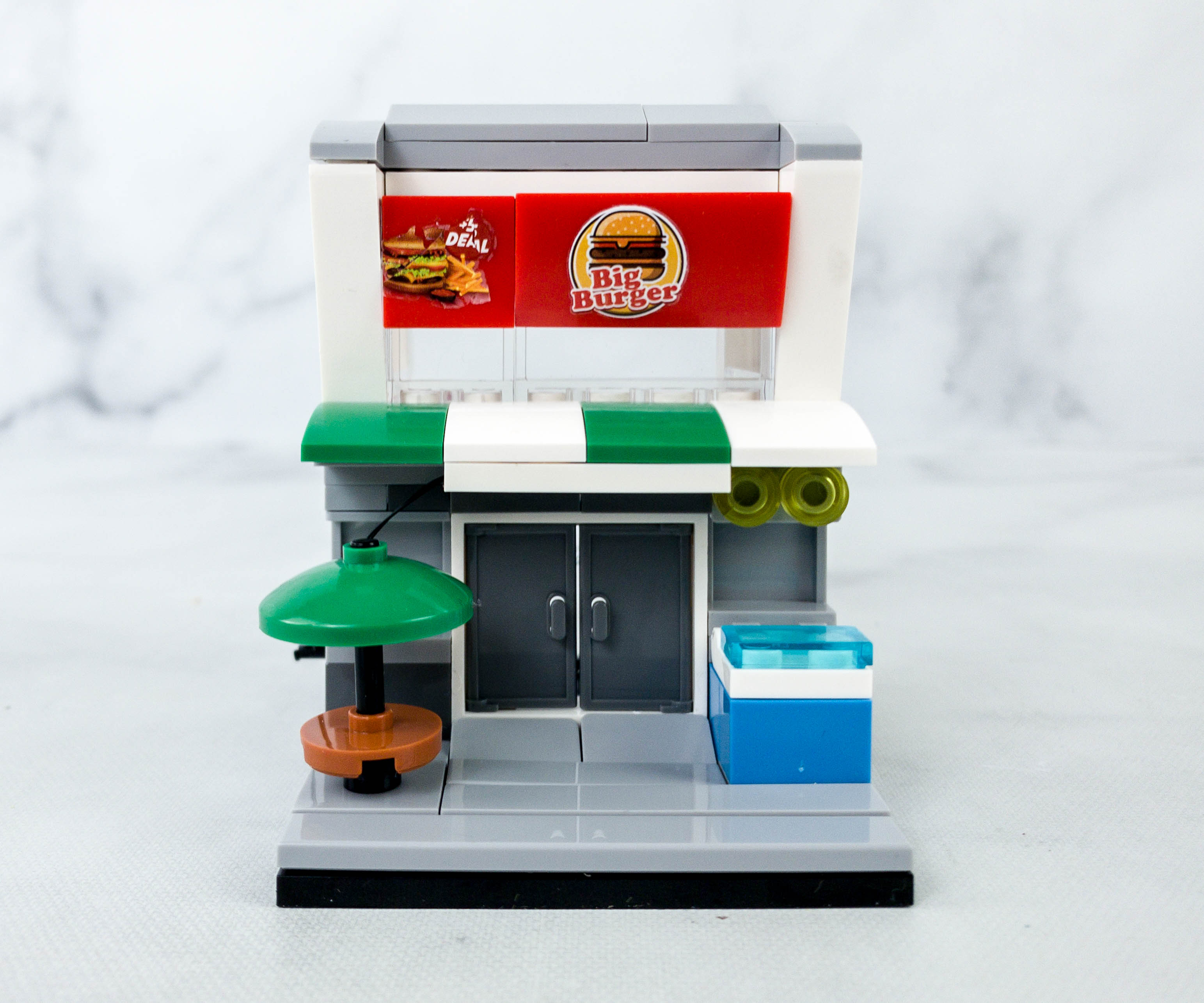 It's a well-designed building that consists of 164 different pieces.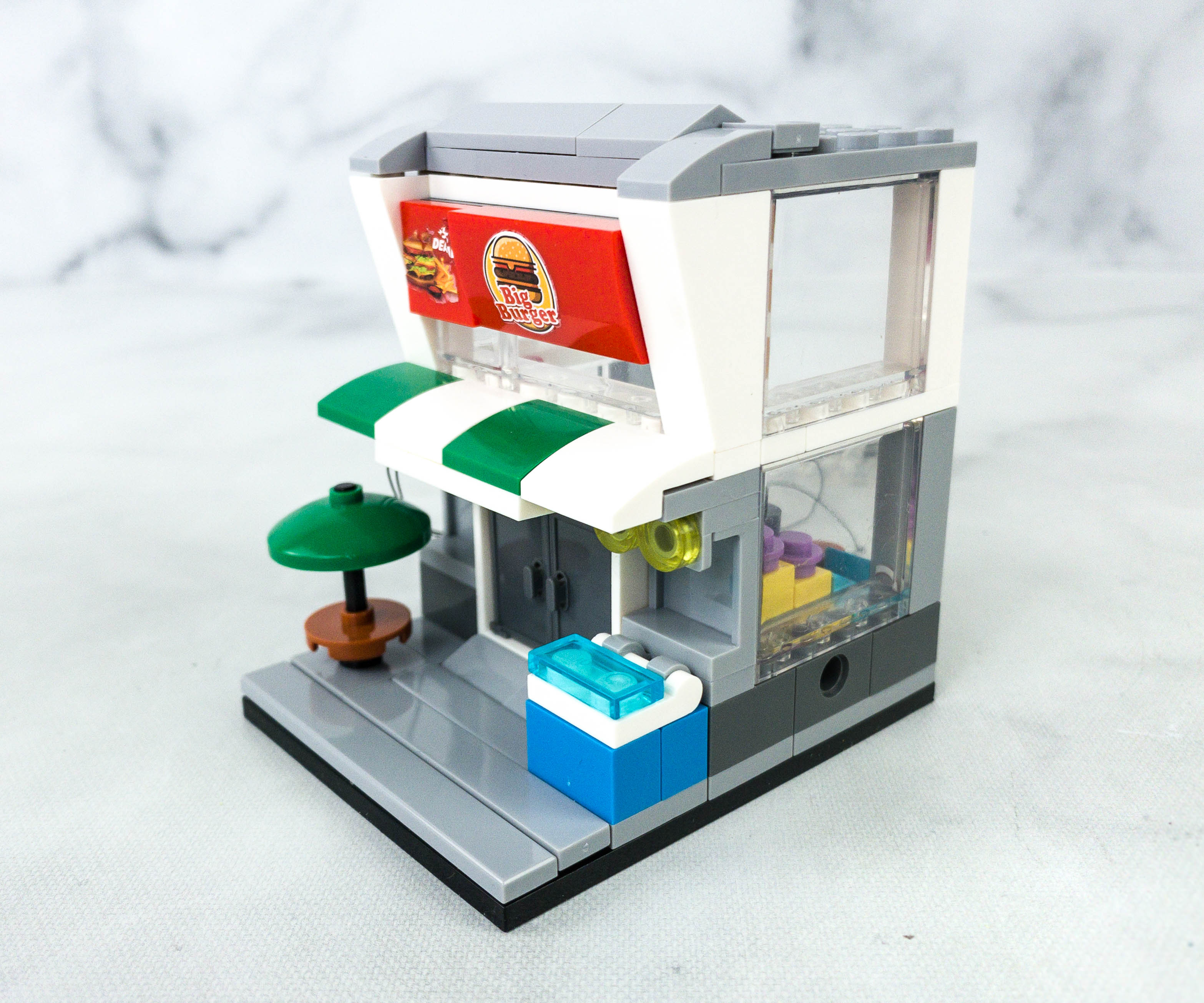 Featured in front of the building is a mini ice cream stand, a shed, and a huge burger signboard on top.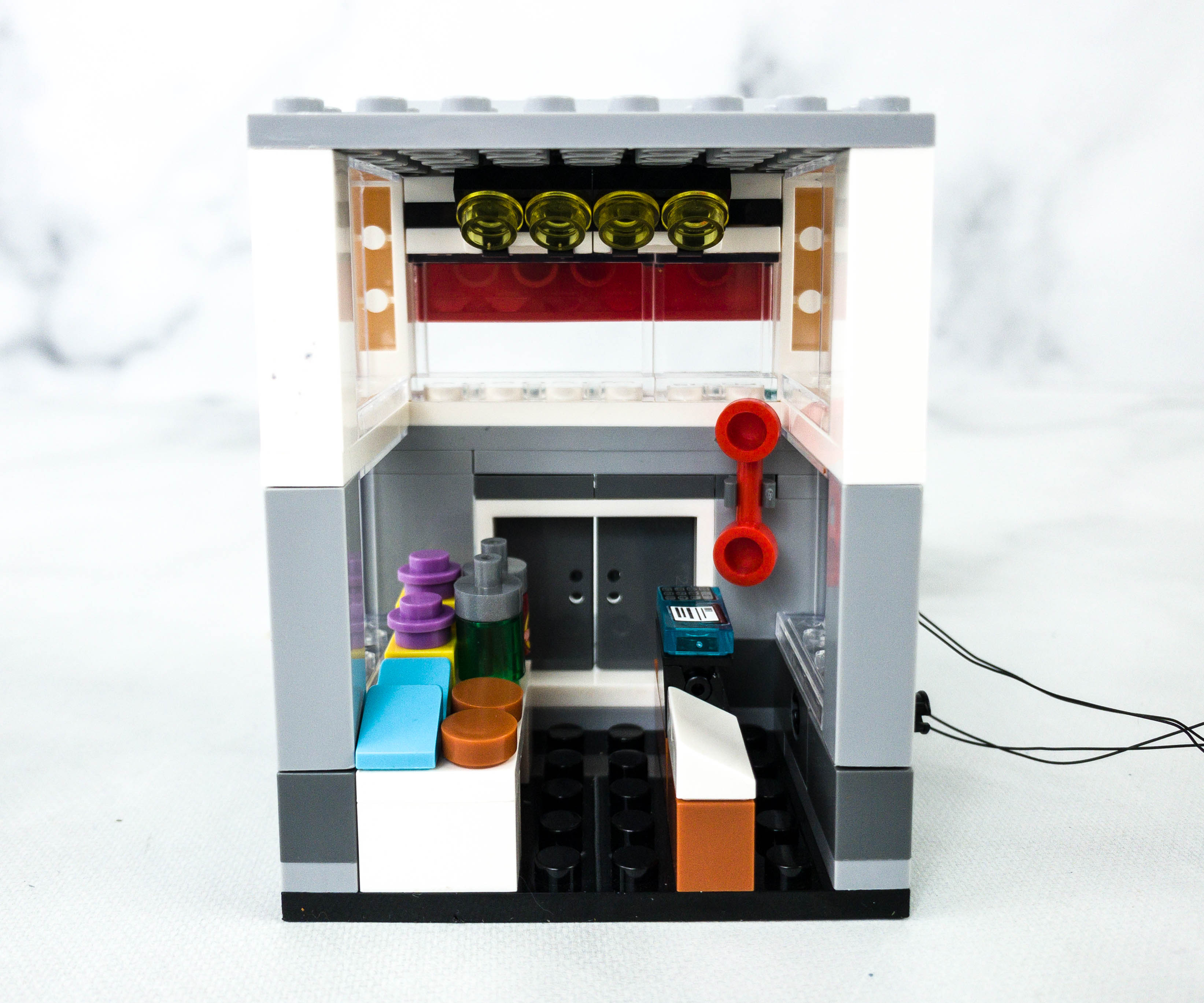 Inside the building are a complete kitchen set and a cash registry.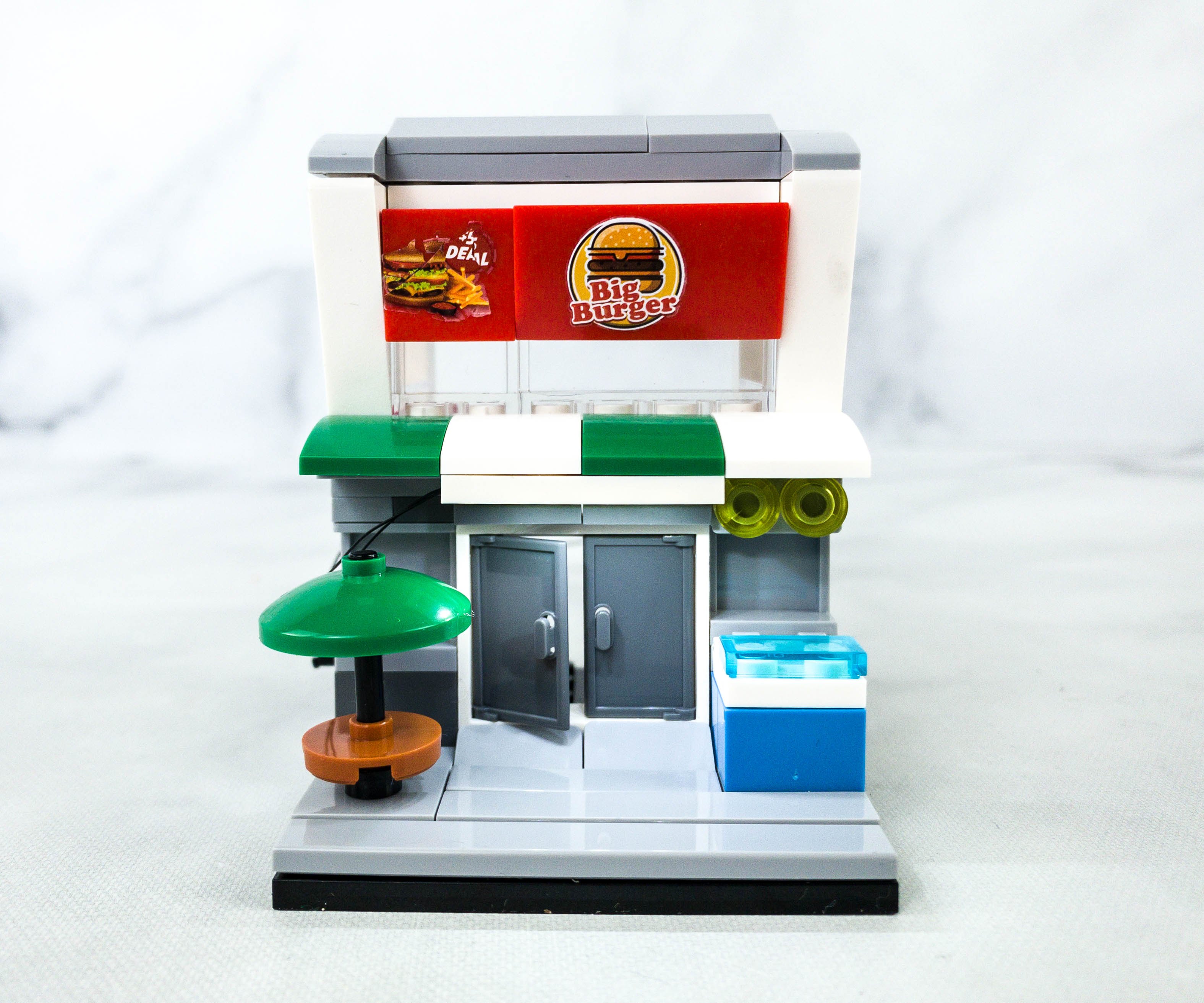 Welcome to the Big Burger! The store is now open, and Chef Gusteau is ready to take all your orders!
Brick Loot sends high-quality Lego and brick pieces monthly according to fun themes! This month's box is another hit, and it's all about fast food! It included a whole pack of Lego fast food pieces and a robot called Big Mech. I also love the burger joint, which looks perfect with the previous shop builds I've received from this subscription in the past months. I'm always happy to add unique items to our Lego collection and Brick Loot makes it possible and definitely fun!
What do you think about Brick Loot?