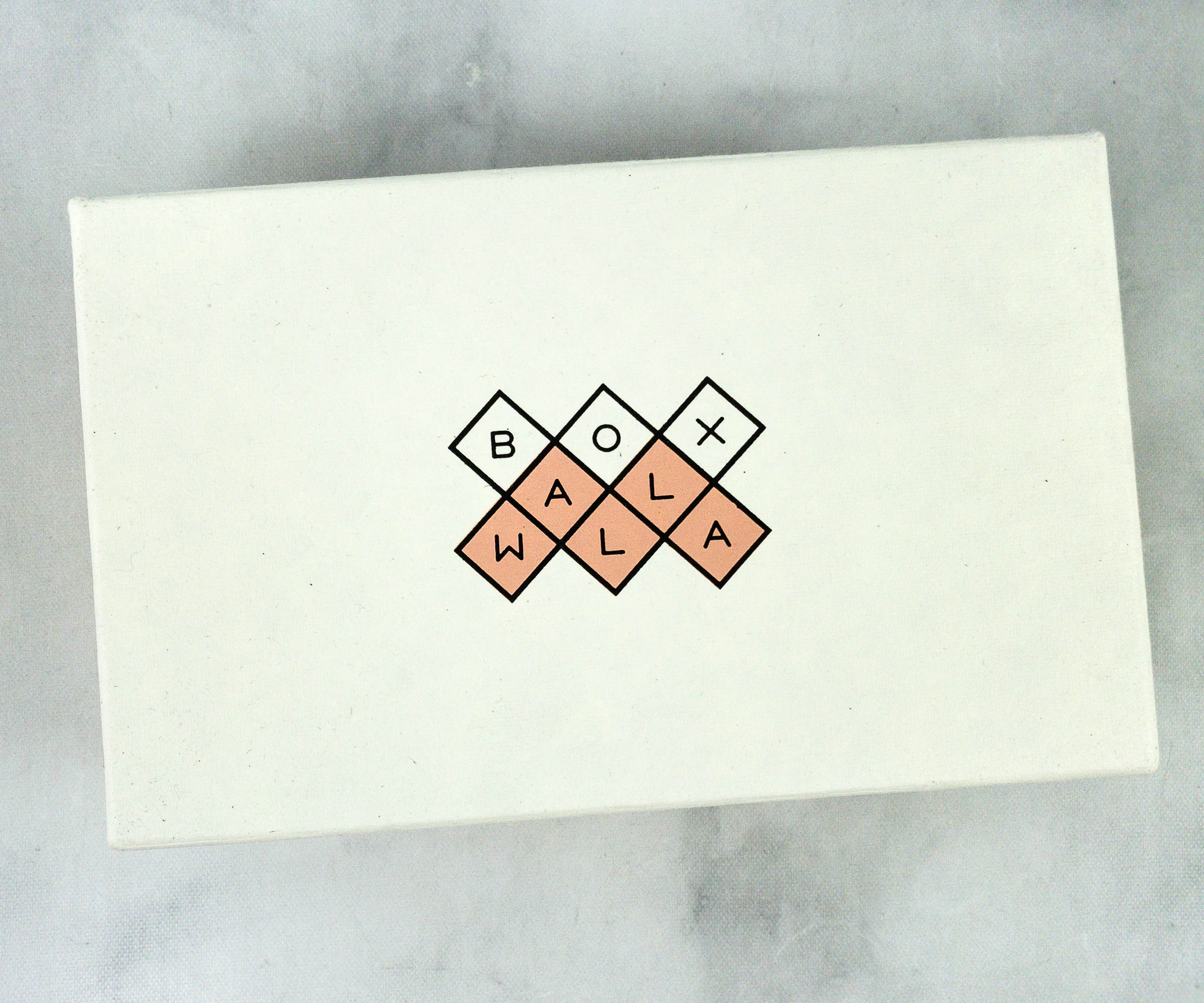 Boxwalla Beauty Box is a bi-monthly beauty subscription box that contains non-toxic and cruelty-free products sourced from artisans in the US.
Boxwalla is a subscription box company that offers three themes – natural beauty, international film, or books! With Boxwalla, you'll be able to discover great artisans and artists from across the globe.
I love the minimalist aesthetic of this box! The items were nestled inside the box with black squiggles to prevent them from moving about during transit.
This month, the theme is The Three Textures of Winter!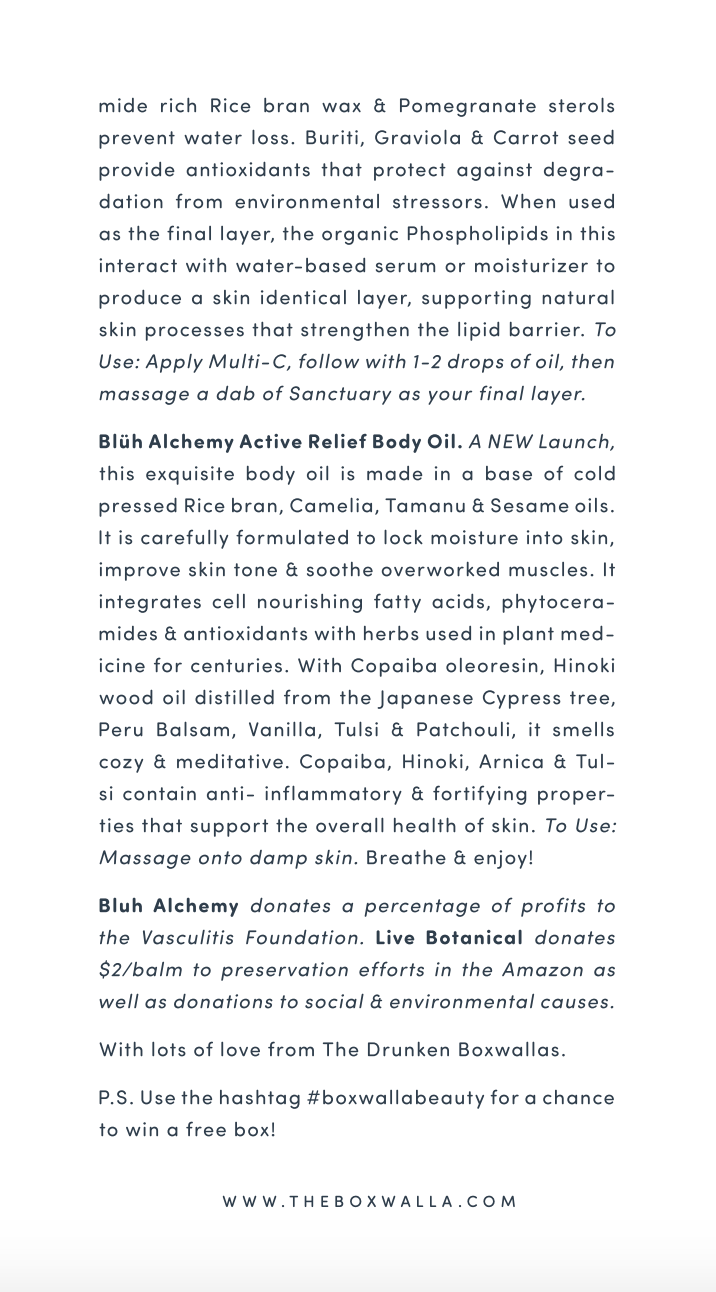 There's no printed info card in the box, instead it was sent via email (we think it arrived in subscribers boxes!).
Everything in my box!
Bluh Alchemy Active Relief Body Oil. I love how this body oil soothes and nourishes my skin. It contains holy basil which is known to be antibacterial so it helps in healing the skin and works against wounds and infections. The formula also helps lock in moisture and soothe overworked muscles! The texture is like a liquid silk, which easily sinks into my skin, leaving it smoother and softer than before. Another thing I love about this oil is its relaxing scent, with notes of Peru balsam, vanilla, tulsi, and patchouli.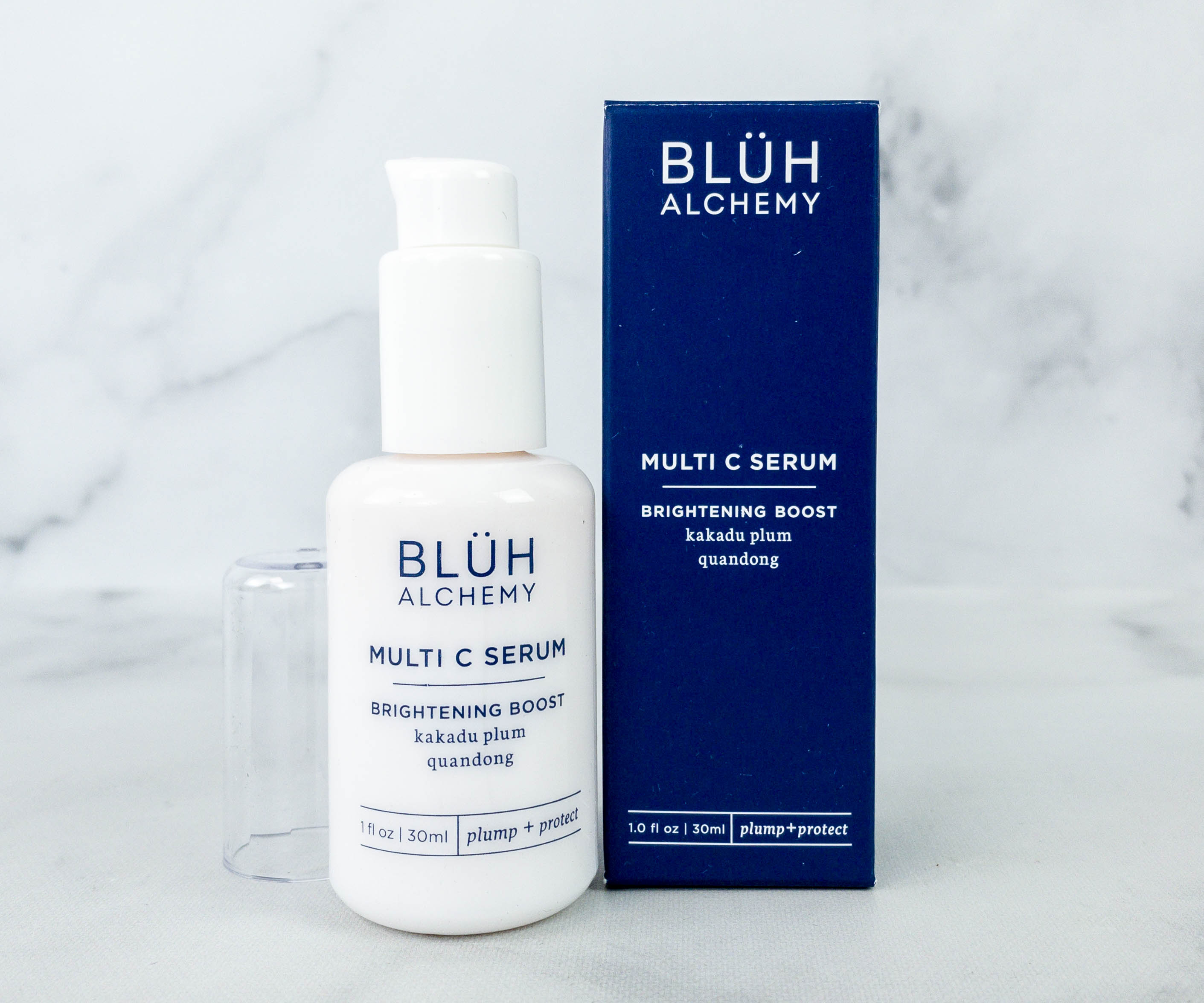 Bluh Alchemy Multi C Serum ($140) Awarded the winner of the Best Natural Skincare Brand USA in the Beauty Shortlist Awards 2020, this serum plumps and protects the skin, making it look vibrant on the outside and healthier overall! It's formulated with Kakadu plum that is said to be the highest source of vitamin C in the world. This ingredient helps activate collagen production and brighten the skin tone. I like the creamy gel-like consistency because it gets absorbed by the skin easily and I instantly get that firming feeling!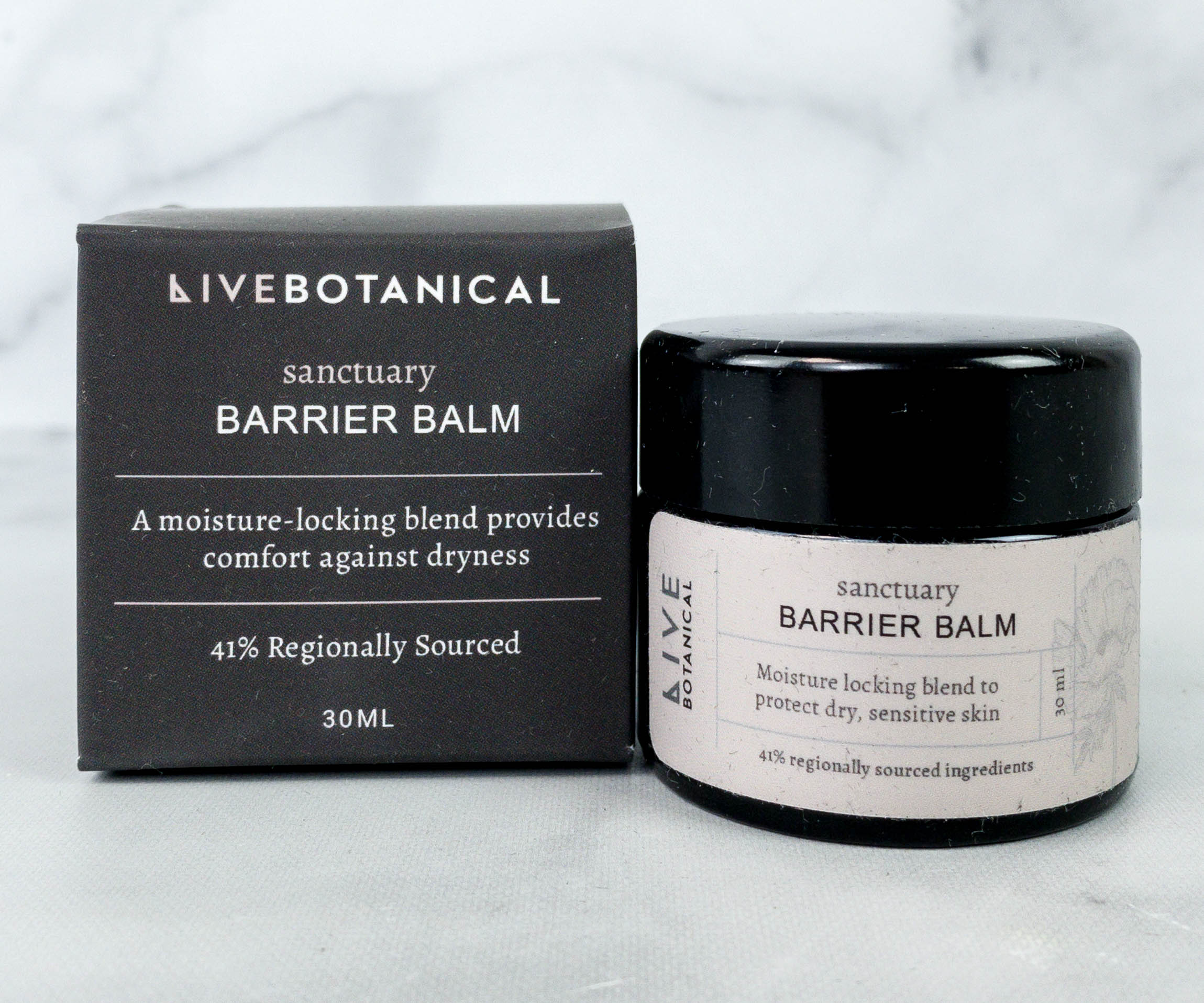 Live Botanical Sanctuary Barrier Balm ($42) I really enjoy using this balm! It contains Amazonian butters that help soothe irritated skin. It also has antioxidants that protect the skin against cellular degradation caused by UV and other environmental stressors. The formula locks in the moisture on my skin, leaving it soft and smooth.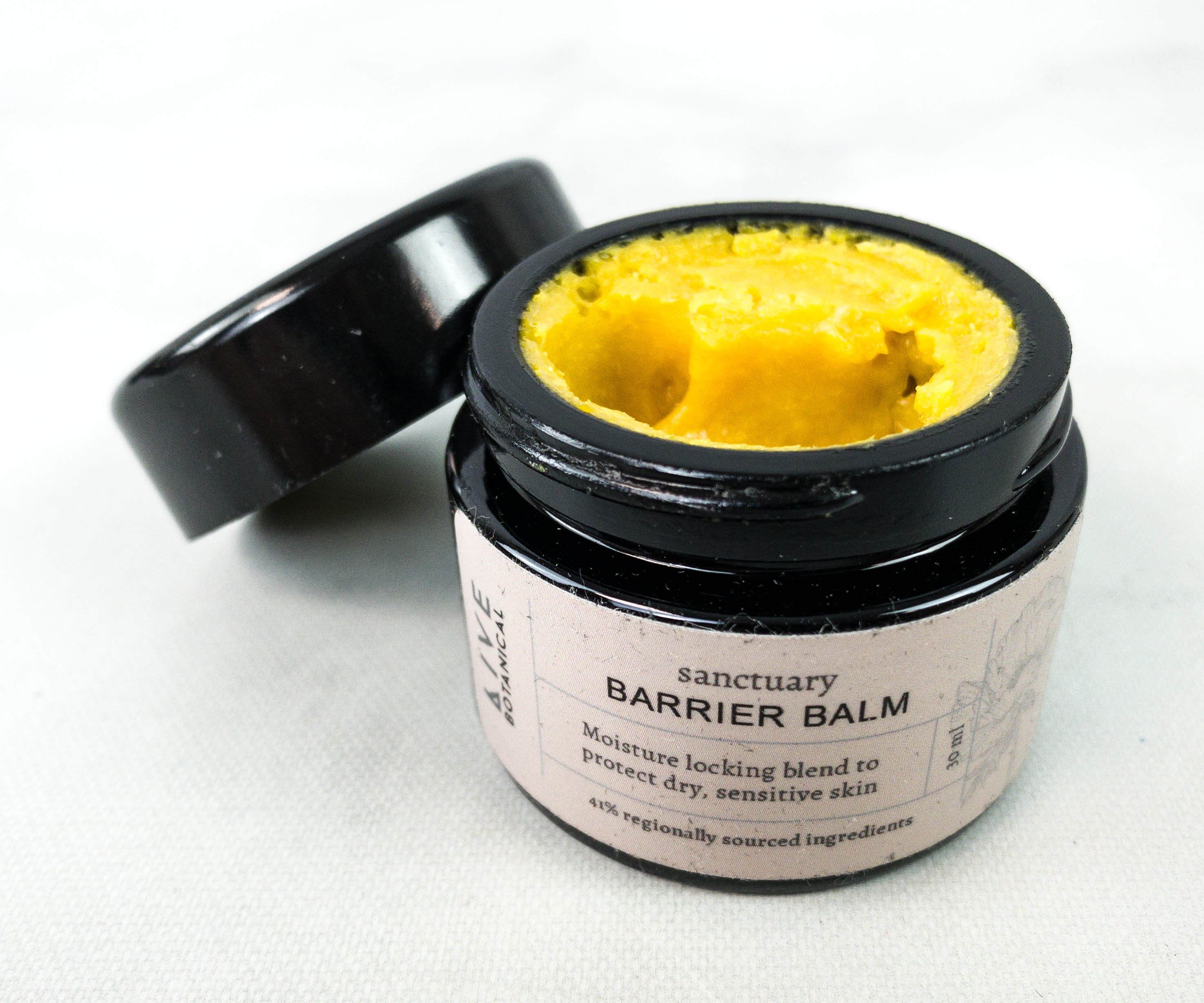 It came in this tub container, where I can easily scoop the product out!
This month's Boxwalla Beauty box includes new, green beauty products and I'm happy because they are perfect for my skin type. I like the balm and the body oil but my favorite has got to be the vitamin C serum because it makes my skin feel firmer and plumper. It also leaves a nice glow for that youthful effect! Since it's lightweight, I can apply it even when I'm wearing makeup afterward. Boxwalla has never skimped on their box inclusions and they truly give me the best value for my money! If you're looking to try out a healthy beauty subscription, this would be a great pick! Since it comes nicely packaged, it makes a nice gift as well – and you won't have to do any of the selections. I have been reviewing this box for years now and I 100% trust Boxwalla with my green beauty selections!
What did you think of this month's Boxwalla Beauty box?