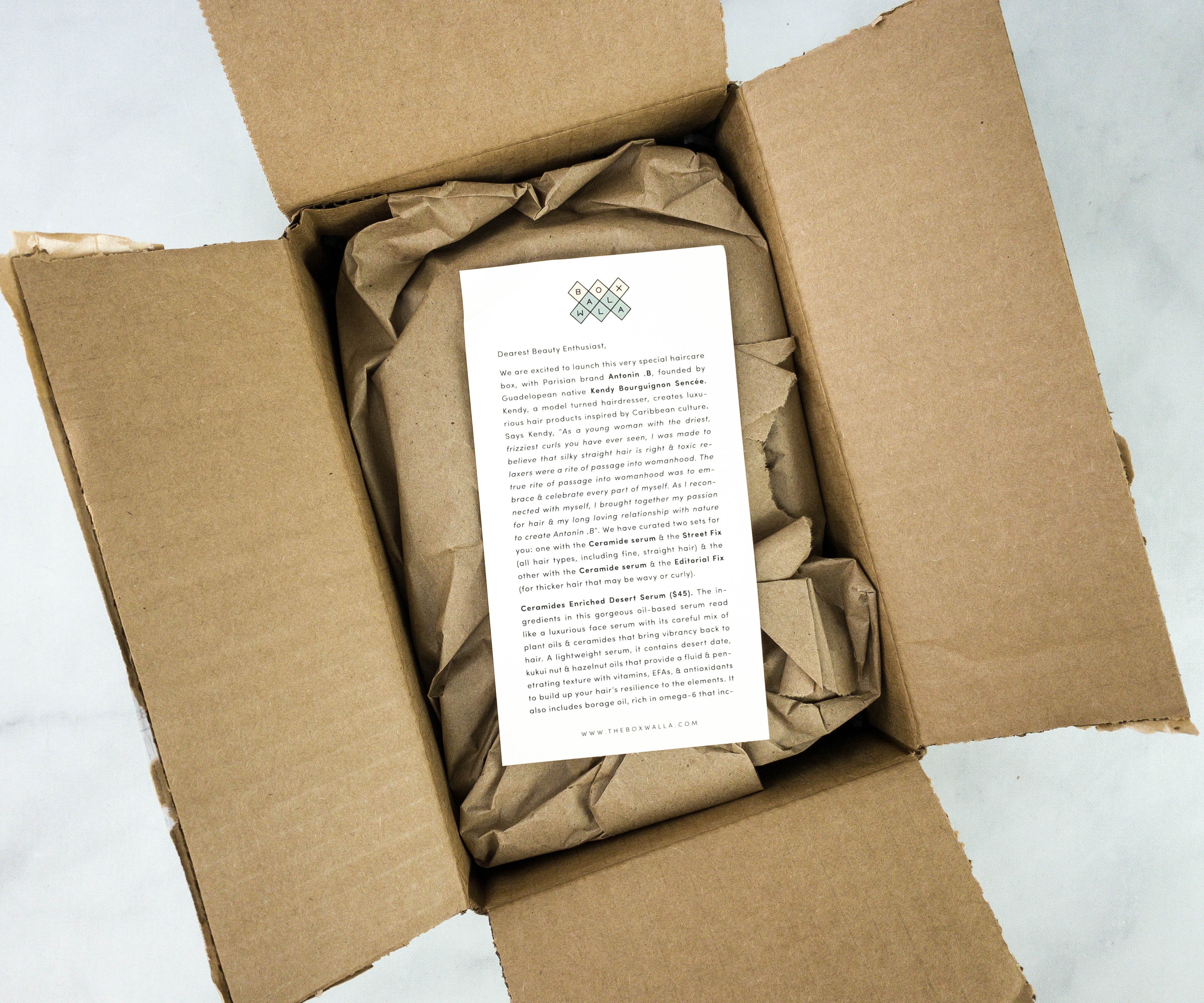 Boxwalla is a subscription box company that offers three themes – natural beauty, international film, or books! With Boxwalla, you'll be able to discover great artisans and artists from across the globe.
This is the review of the Boxwalla Limited Edition Antonin .B Beauty Box. This box is $64.95 + shipping, and includes 2 full-size products worth $165! You'll get 2 products in the box – choose Set 1 for all hair types including fine hair and choose Set 2 for thicker hair that may be wavy or curly.
NOTE: This is a one-time box and will not start a subscription.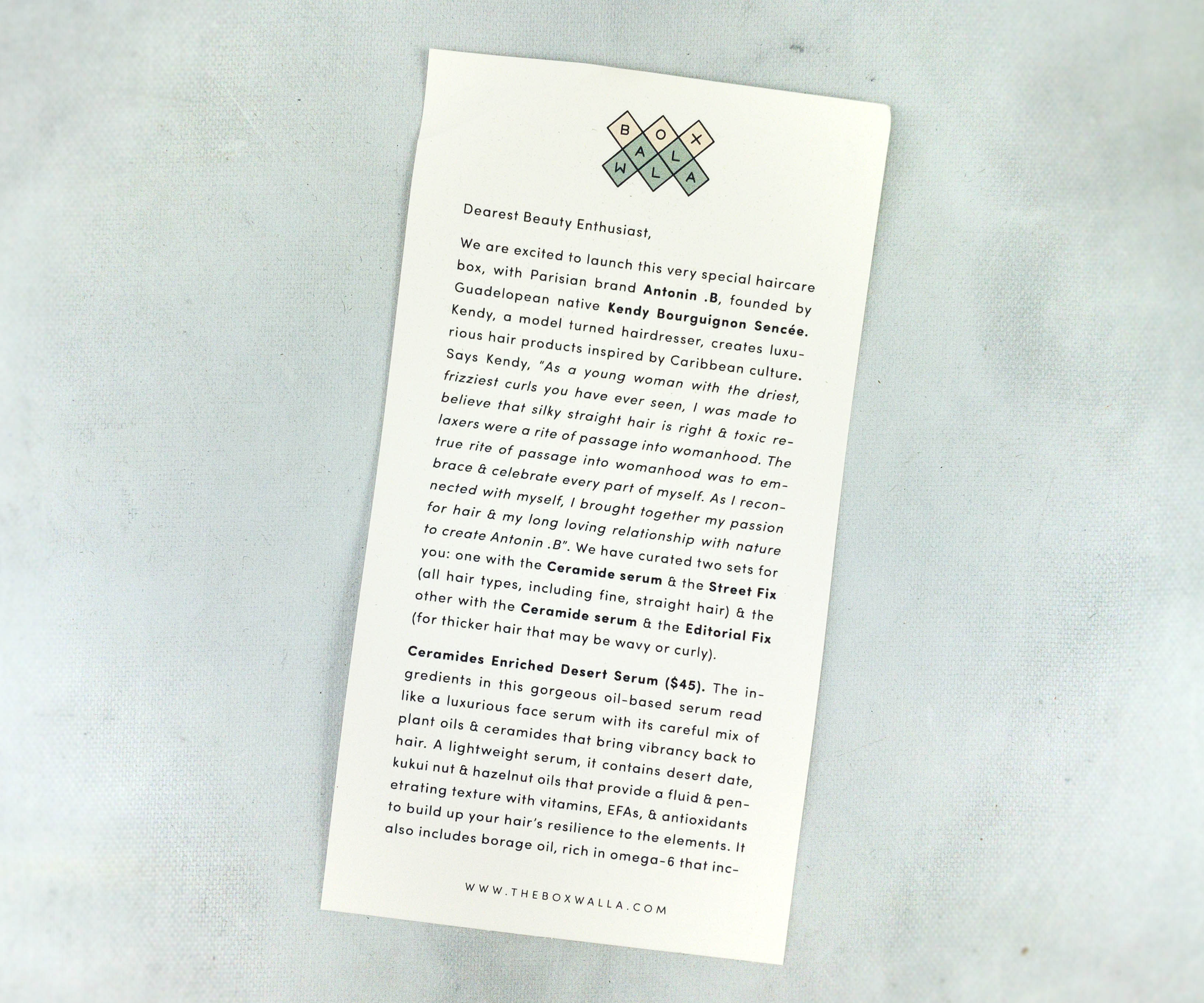 The information card is a letter from "The Drunken Boxwallas" detailing each of the products.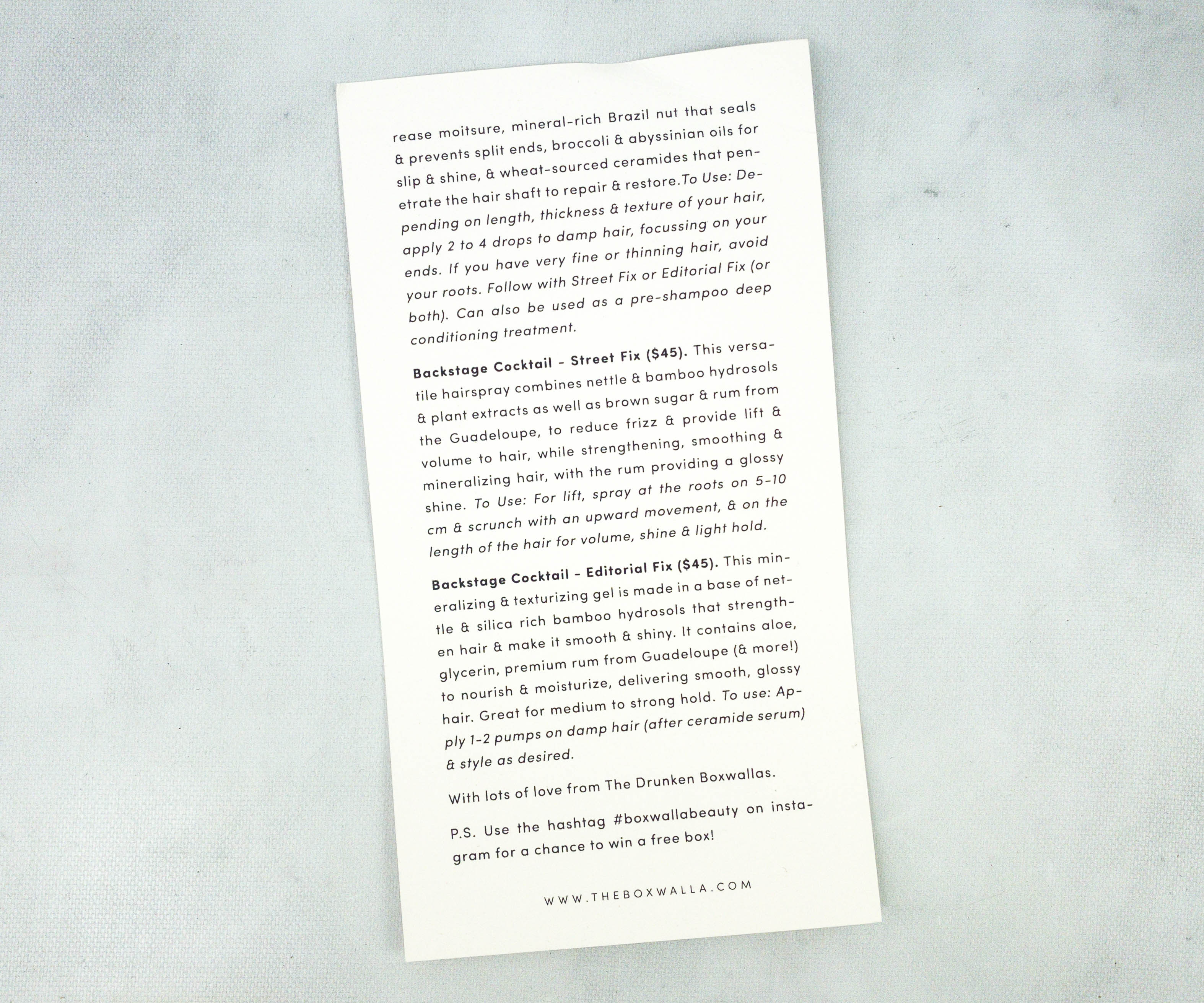 They also remind the subscribers to share their thoughts about the box on Instagram using #boxwallabeauty for a chance to win a free box.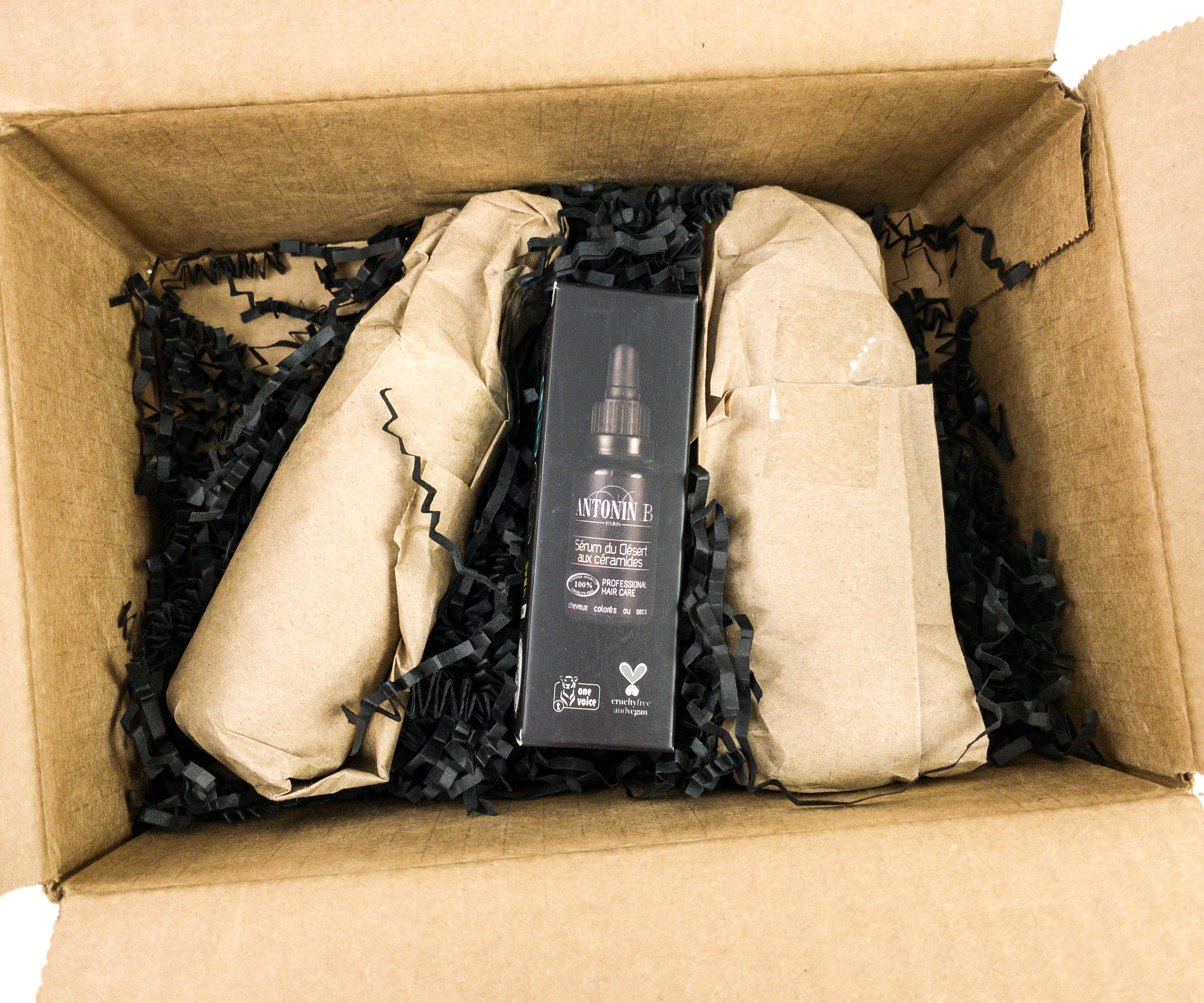 The items inside the box were nestled in black squiggles.
Everything in BOTH boxes. Remember you'll get 2 products in the box ($165 value!) – choose Set 1 for all hair types including fine hair and choose Set 2 for thicker hair that may be wavy or curly.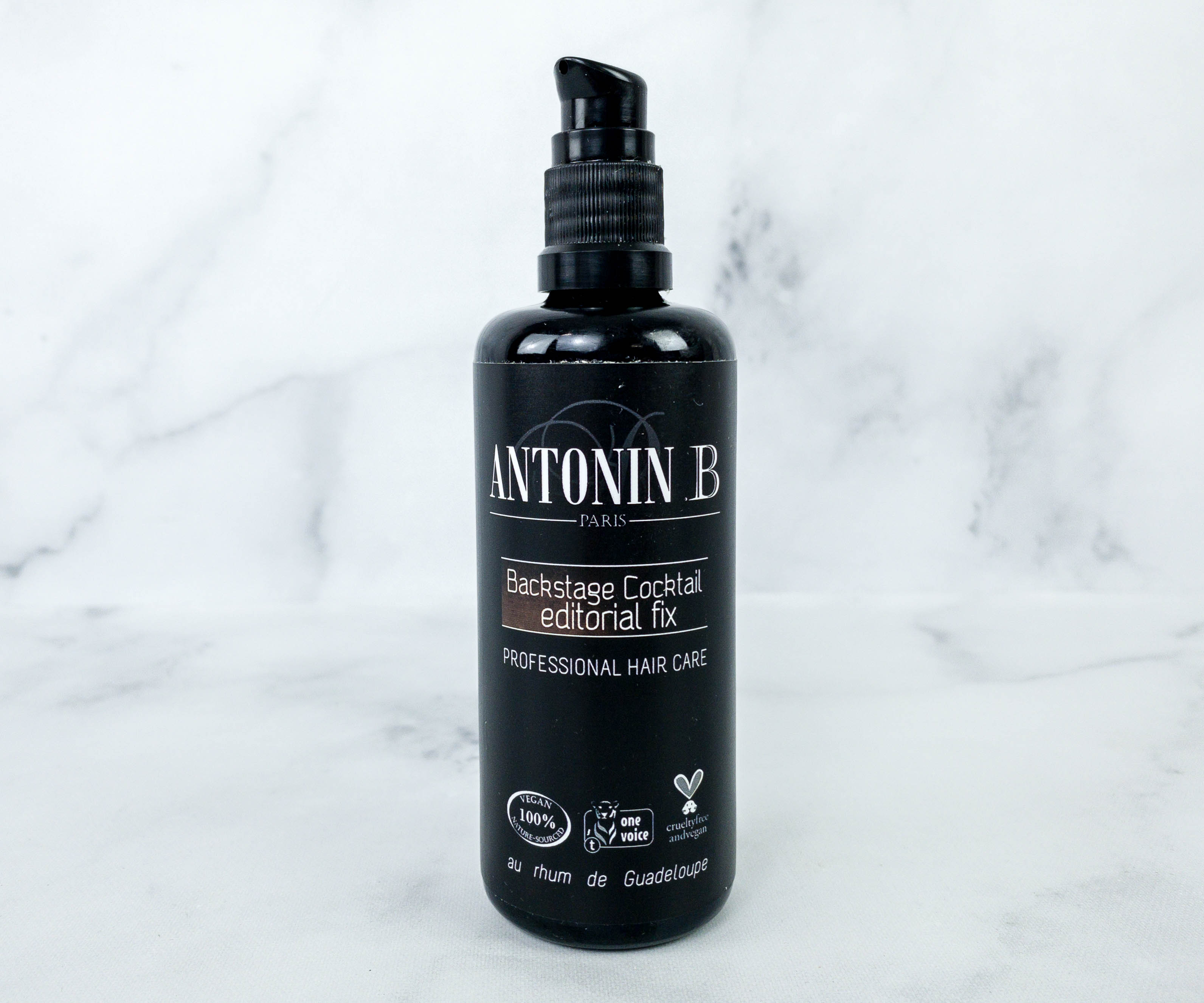 Antonin .B Backstage Cocktail Editorial Fix ($45) This liquid gel provides a medium to firm hold without making your hair look too stiff. The formula allows the flexibility you need so you can even change up your look in the middle of the day! It's recommended for thick and curly hair types.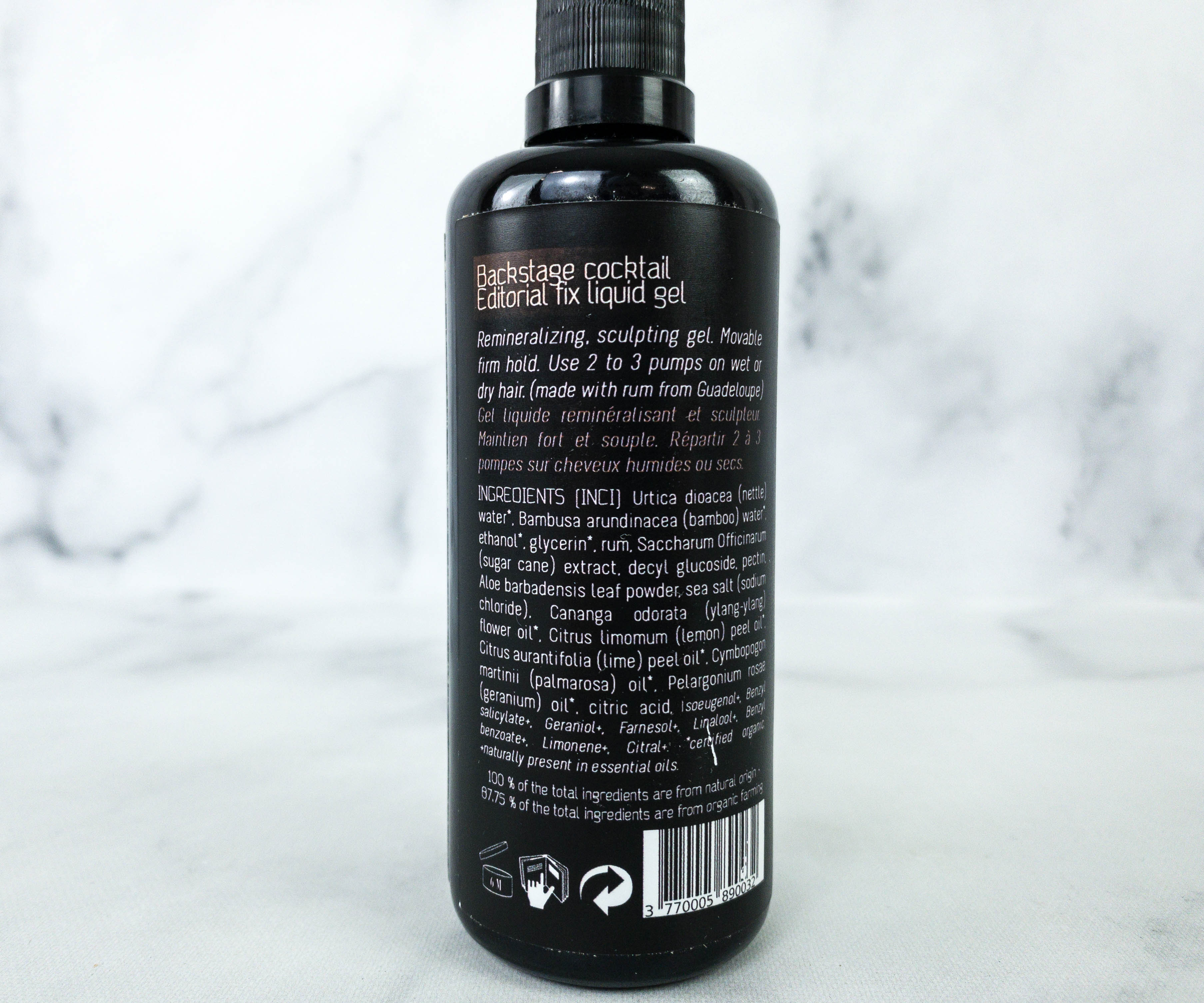 The formula helps create dimension and is also ideal if you're aiming for beautiful curls. It contains Guadeloupean brown sugar and sea salt, plus vitamins C and A that makes the hair healthy and shiny. Like all the other bottles in this box, its packaging is UV and light-resistant black, which helps preserve the quality of the liquid gel.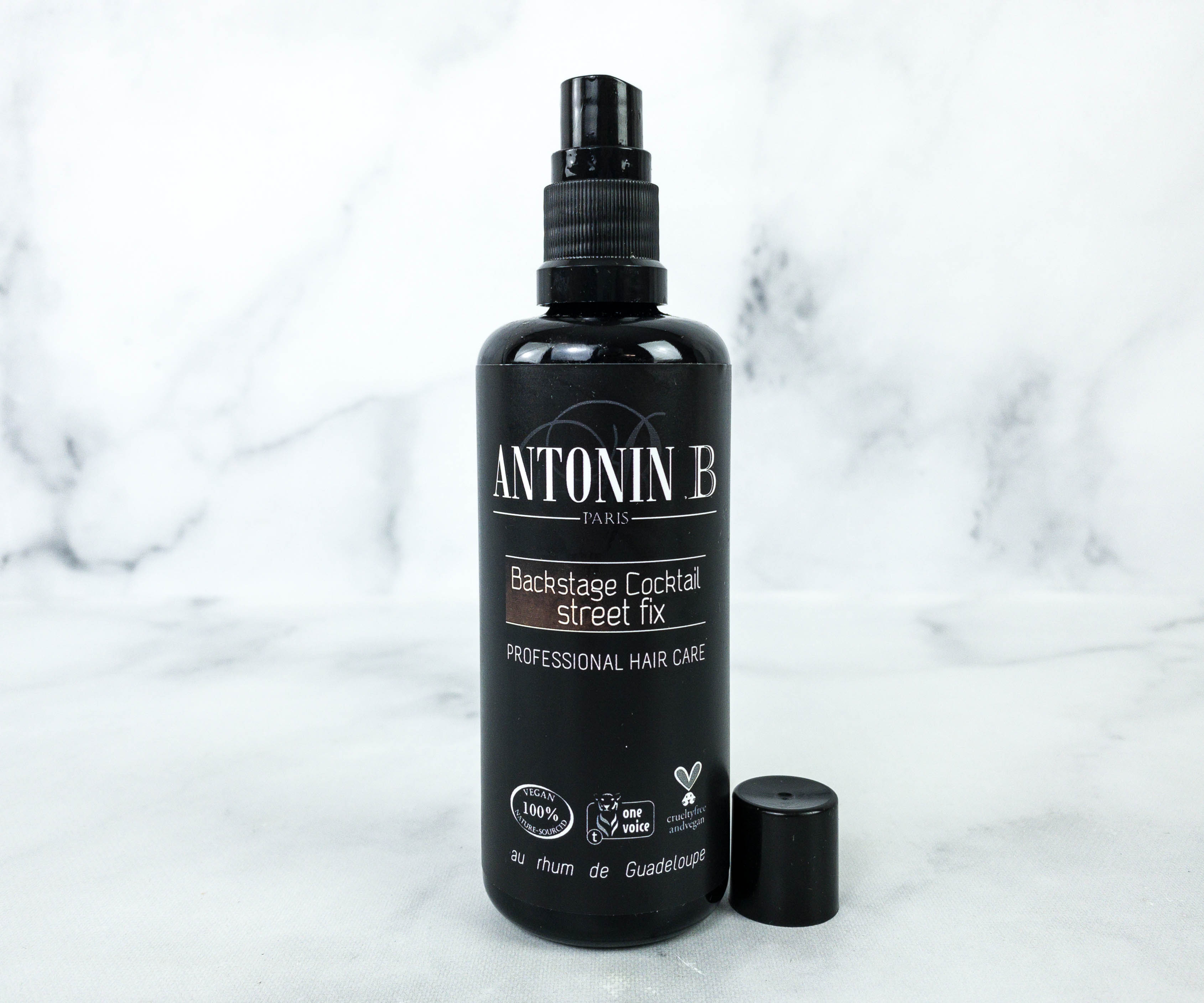 Antonin .B Backstage Cocktail Street Fix ($45) This hair spray for fine hair provides a soft hold on the hair to keep it in place yet still very manageable. The formula is free from polymers and PEGs, plus it's vegan and organic hairspray.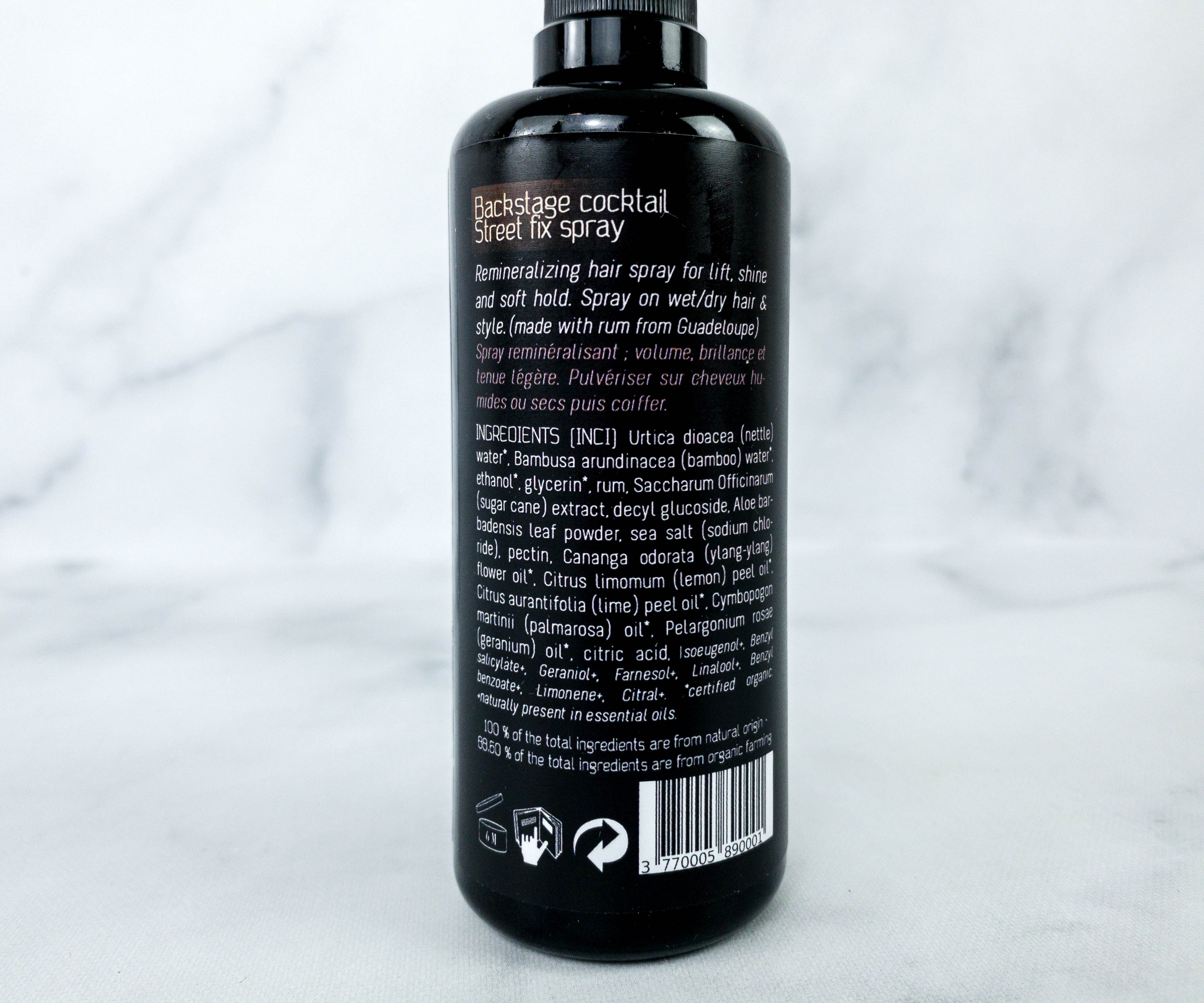 Using this will help give the appearance of thicker and fuller-looking hair. The formula is infused with ylang-ylang essential oil to add that nice touch of shine that makes it look healthier! This is just what I need!
Antonin .B Ceramides Enriched Desert Serum ($45) Another hair care must-have is this serum, which is made with high-quality botanical ingredients! It includes a blend of desert date, kukui, and hazelnut which are rich in vitamins, essential fatty acids, and antioxidants that keep the hair strong. Other key ingredients are jojoba, safflower, and borage. I like how lightweight the formula is. It nourishes and rejuvenates just about any hair type from dry to color treated to chemically exposed hair! It even smells good!
I'm quite satisfied with this limited edition Boxwalla Beauty Box! It introduced me to new hair care items from a Paris-based brand, and they're all made without any of the harmful chemicals that regular hair care products have. I have fine hair, so the hair spray works for my hair better. I also love the hair serum, which I apply to my hair when it needs taming. So far, I really love the shiny finish it leaves, which instantly brings my hair back to life. If you want to give your hair some love, this limited edition box from Boxwalla is for you. It doesn't start a subscription, but you get the high-quality hair care products below retail price! If you're gifting this to someone and aren't sure which one to pick, select Box 1 – unless they have gorgeous thick curls or coarser hair, then you'll pick Box 2!
What do you think of the Boxwalla Limited Edition Beauty Box?