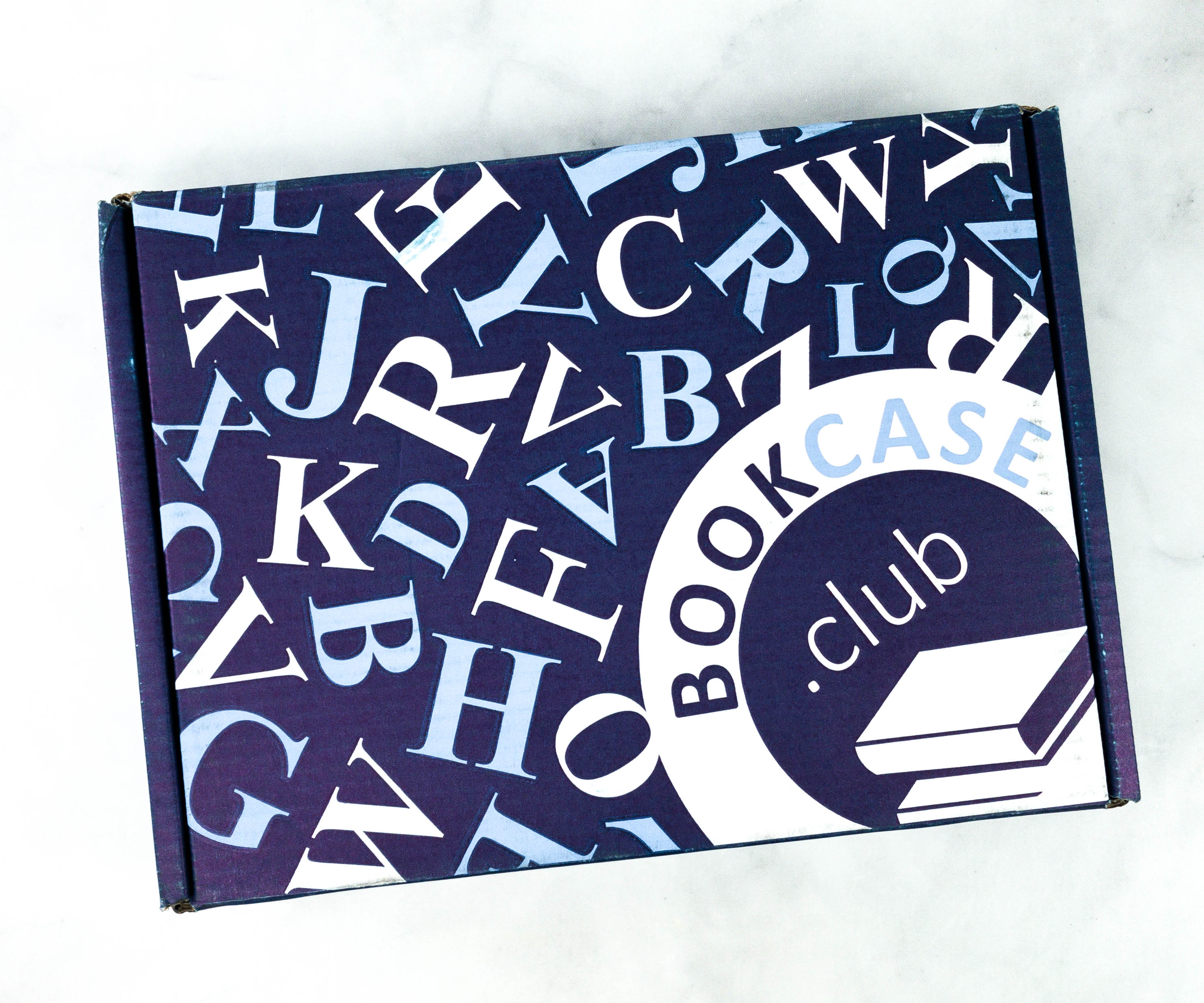 BookCase.Club is a monthly book subscription box offering different genres: Children's, Young Adult, Mystery/Thriller, Sci-Fi/Fantasy, Romance, and Historical/New Age/Contemporary Fiction. Each box contains 2 hand-picked books, except for the Children's box which includes 3 books. It costs $9.99 per month, making it one of the most inexpensive book subscriptions out there.
This is the Strange Worlds Case, which is all about Sci-Fi/Fantasy.
DEAL: Save 50% on your first month! Use coupon code HELLOSUB501M. OR Get 10% off your entire order! Use coupon code HELLOSUB10.
When you sign up, you'll pick the genre.
They encourage subscribers to take a photo of the box and share them online using #BCCUNBOXING.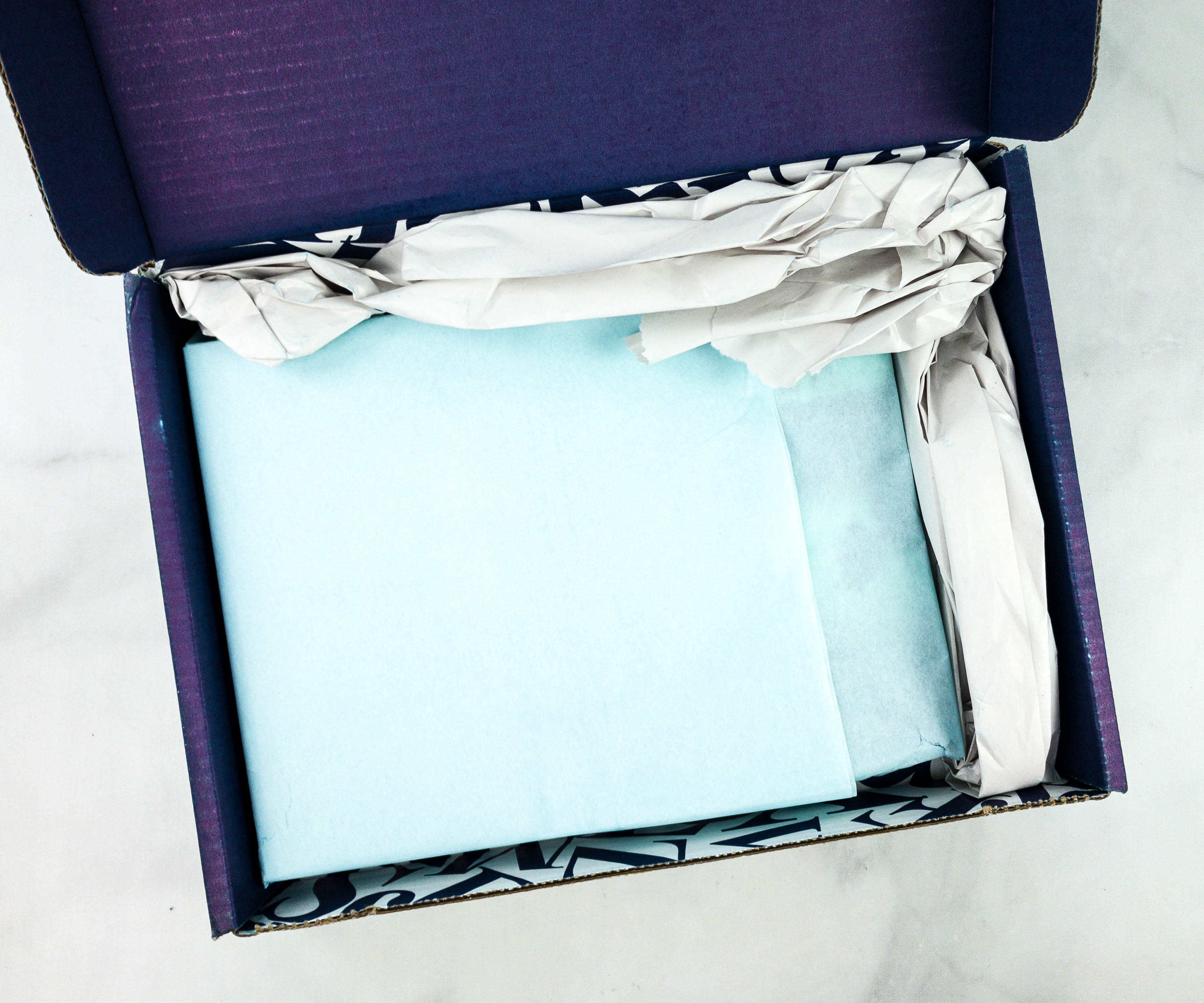 The books were wrapped with Bookcase.club-printed tissue paper.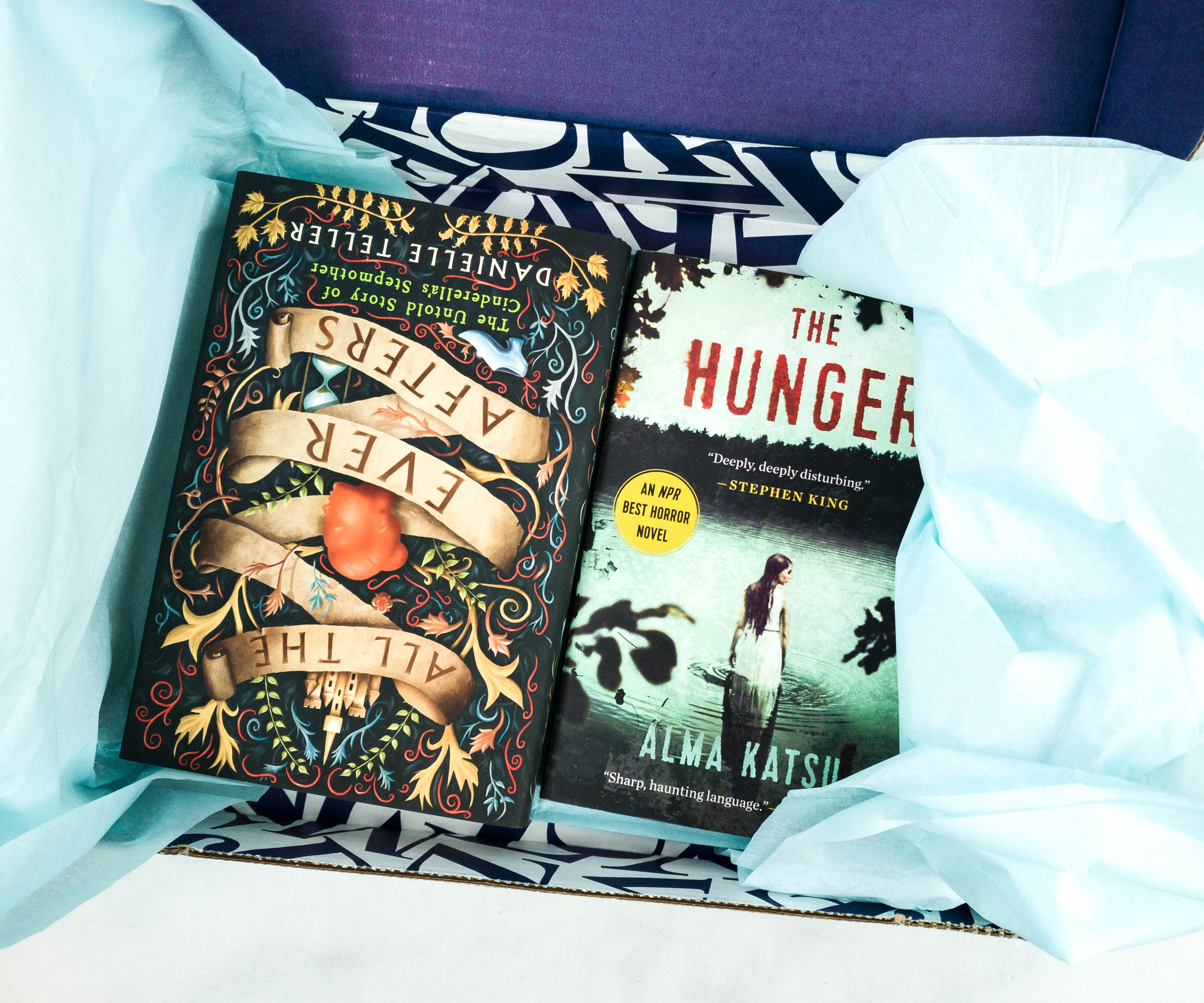 This month's Strange Worlds book picks are All The Ever Afters by Danielle Teller and The Hunger by Alma Katsu.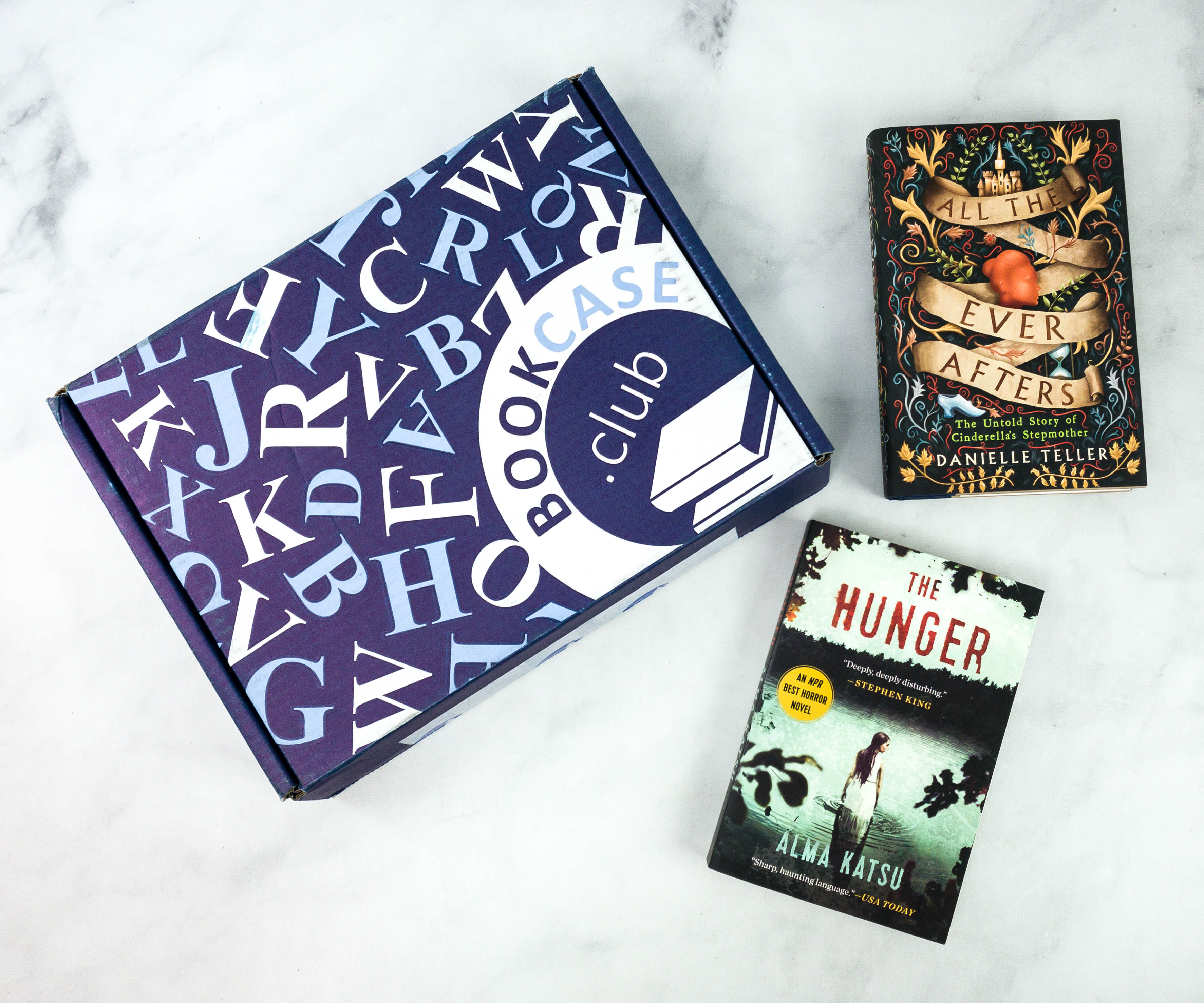 Everything in my box!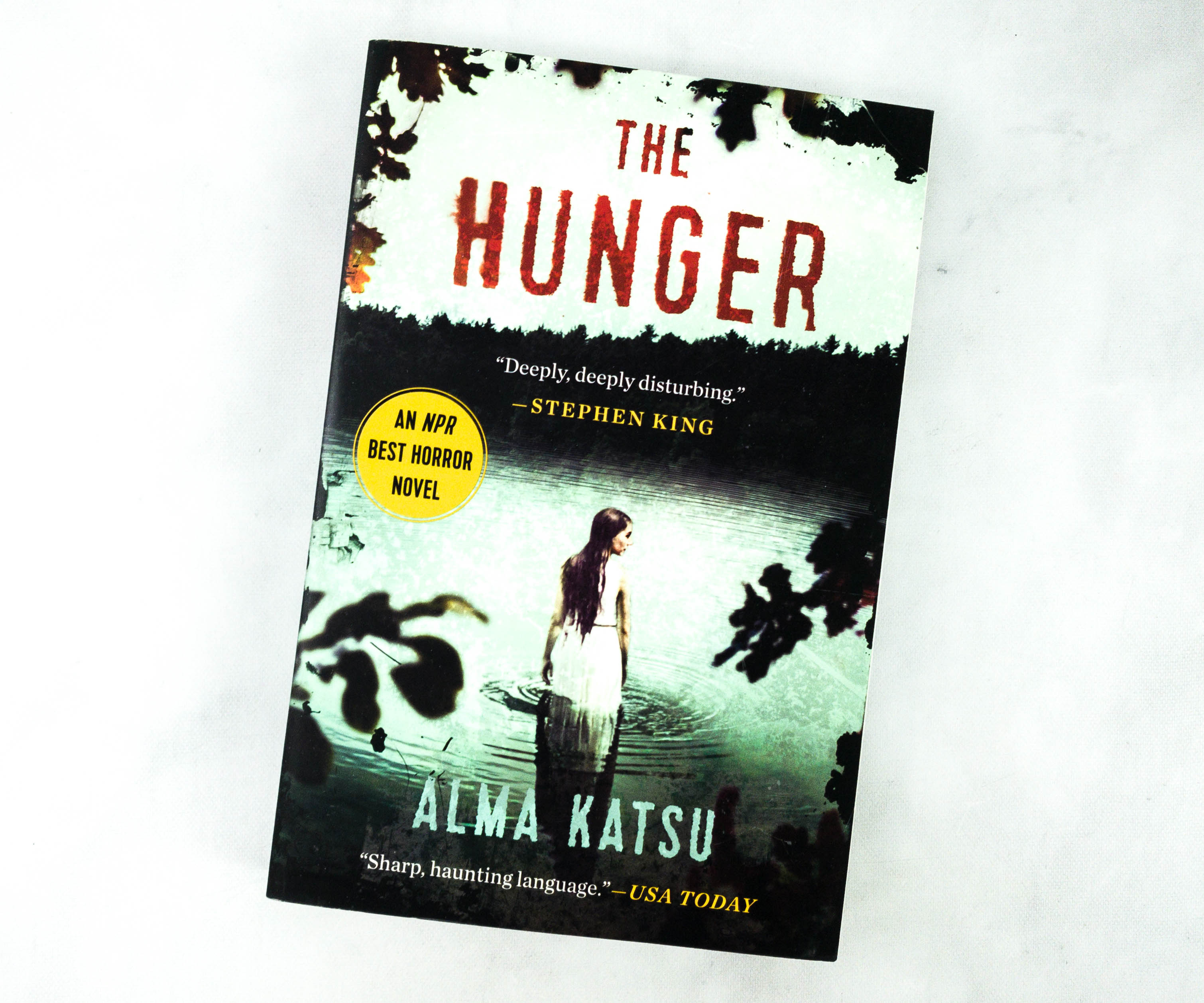 The Hunger by Alma Katsu ($13.39)
A tense and gripping reimagining of one of America's most fascinating historical moments: the Donner Party with a supernatural twist.

Evil is invisible, and it is everywhere.

That is the only way to explain the series of misfortunes that have plagued the wagon train known as the Donner Party. Depleted rations, bitter quarrels, and the mysterious death of a little boy have driven the isolated travelers to the brink of madness. Though they dream of what awaits them in the West, long-buried secrets begin to emerge, and dissent among them escalates to the point of murder and chaos. They cannot seem to escape tragedy…or the feelings that someone–or something–is stalking them. Whether it's a curse from the beautiful Tamsen Donner (who some think might be a witch), their ill-advised choice of route through uncharted terrain, or just plain bad luck, the ninety men, women, and children of the Donner Party are heading into one of one of the deadliest and most disastrous Western adventures in American history.

As members of the group begin to disappear, the survivors start to wonder if there really is something disturbing, and hungry, waiting for them in the mountains…and whether the evil that has unfolded around them may have in fact been growing within them all along.

Effortlessly combining the supernatural and the historical, The Hunger is an eerie, thrilling look at the volatility of human nature, pushed to its breaking point.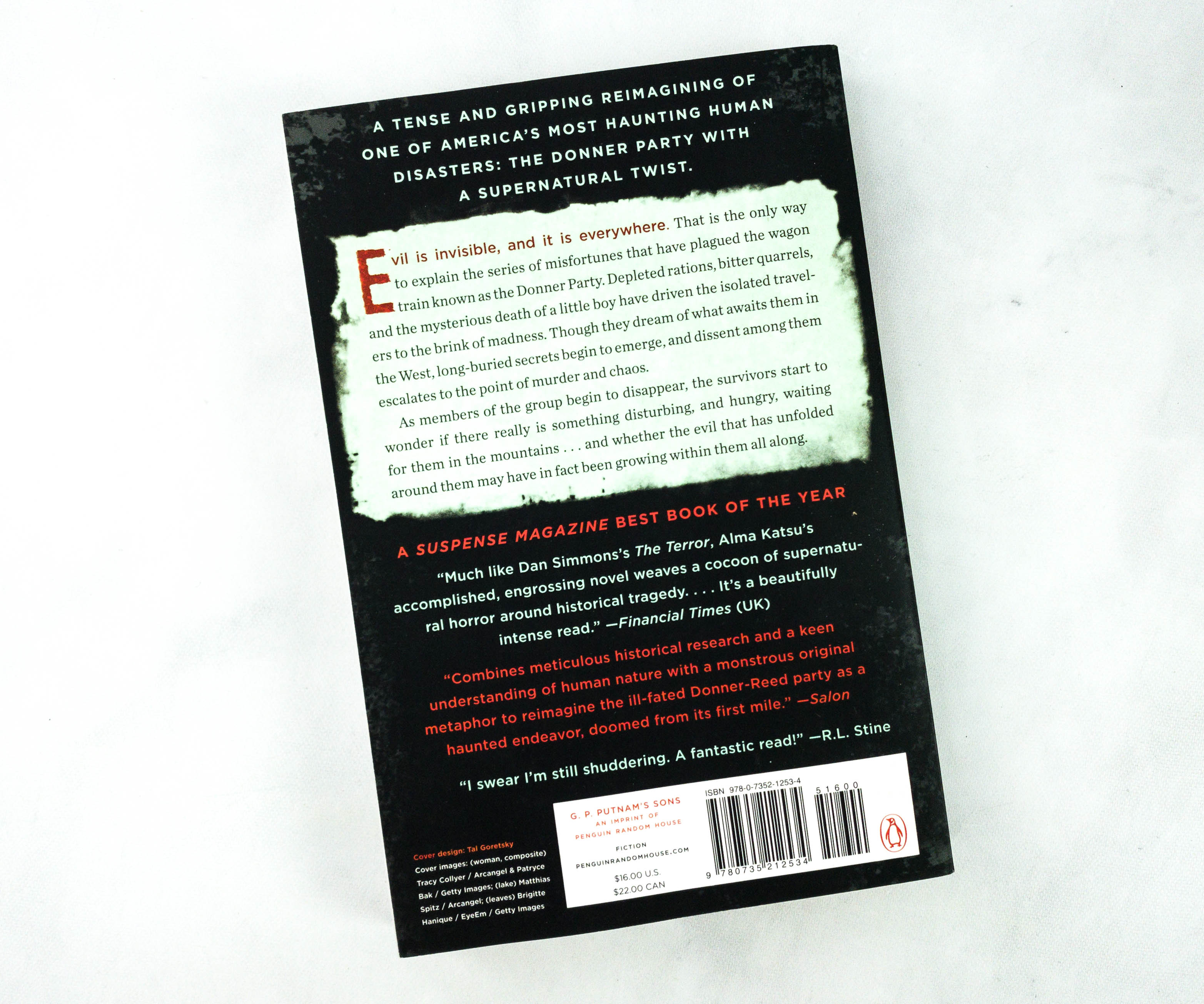 This book was endorsed by Stephen King, thus his words on the book's cover, and I had high expectations for it.
It's a re-telling of the Donner Party, but with a twist, since the author added supernatural elements to it. On one of the first few pages of the book, you'll see a map with the Donner Party Route.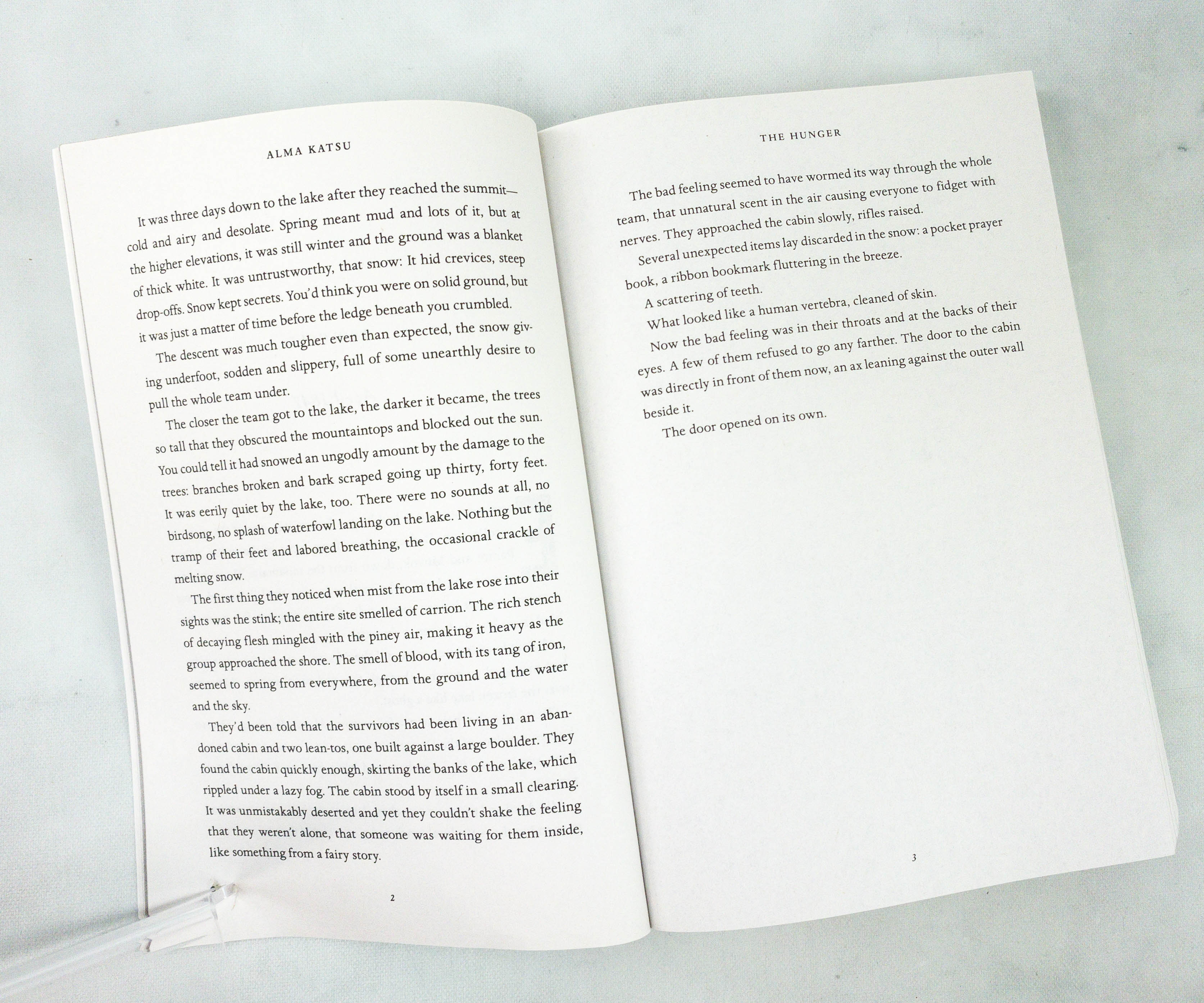 I wasn't disappointed. It's just as spine-tingling as I expected it to be!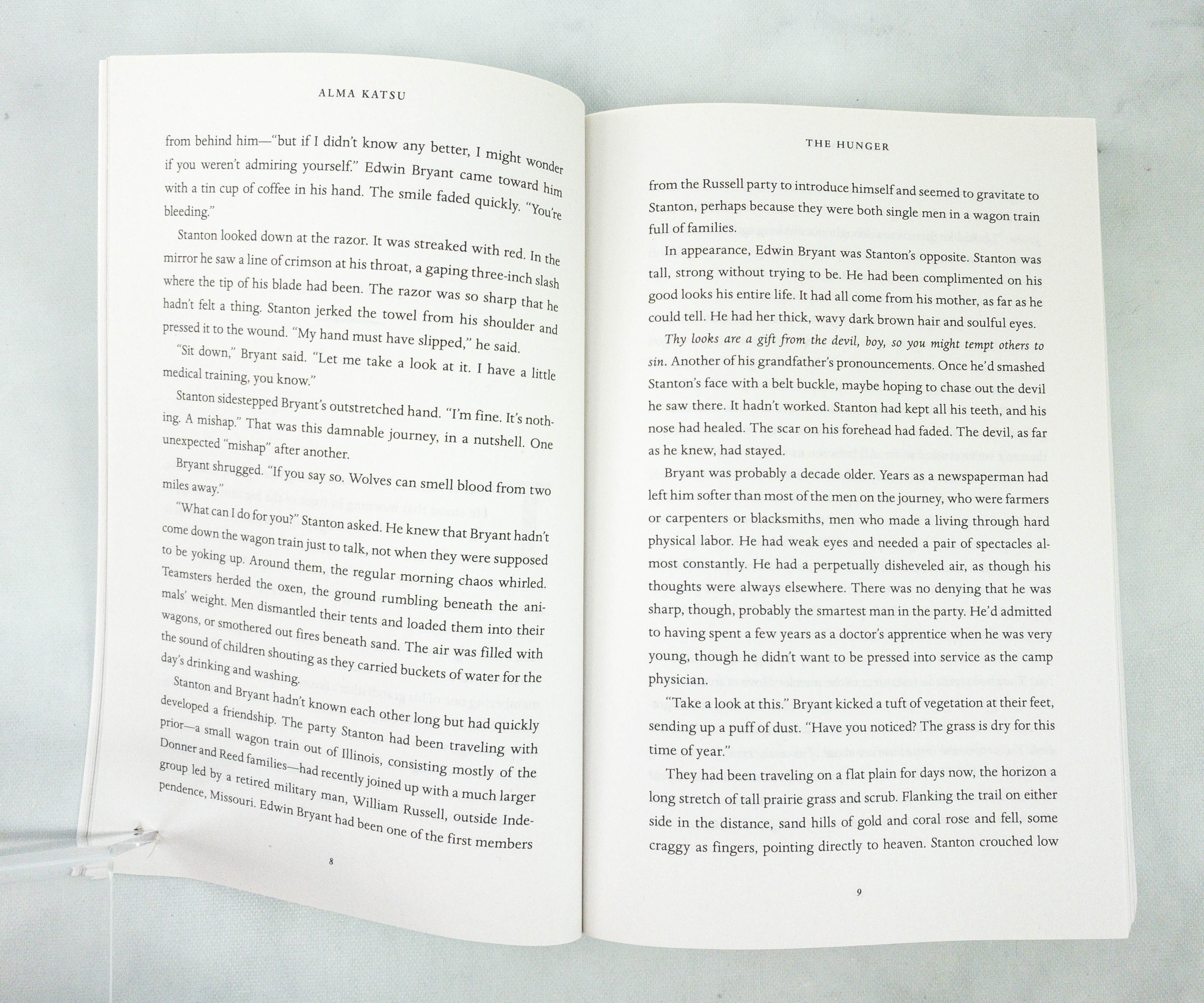 It started slow but it picked up its pace in the middle, and that's what made it more thrilling. The author did a great job of adding new elements to the story without making it too confusing. Even the backstories of the characters were impressive!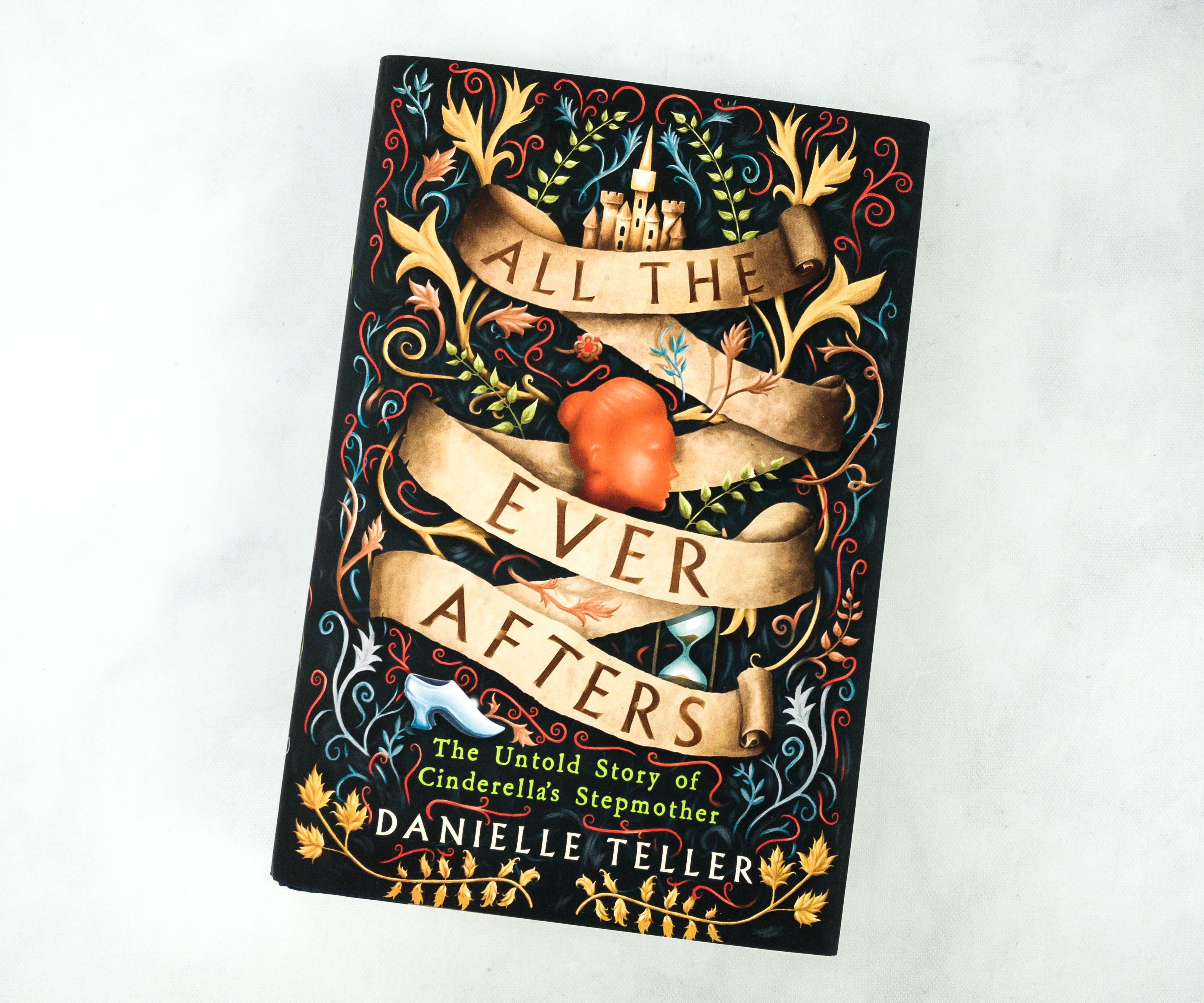 All The Ever Afters by Danielle Teller ($15.99)
In the vein of Wicked, The Woodcutter, and Boy, Snow, Bird, a luminous re-imagining of a classic tale, told from the perspective of Agnes, Cinderella's "evil" stepmother.

We all know the story of Cinderella. Or do we?

As rumors about the cruel upbringing of beautiful newlywed Princess Cinderella roil the kingdom, her stepmother, Agnes, who knows all too well about hardship, privately records the true story….

A peasant born into serfdom, Agnes is separated from her family and forced into servitude as a laundress' apprentice when she is only 10 years old. Using her wits and ingenuity, she escapes her tyrannical matron and makes her way toward a hopeful future. When teenage Agnes is seduced by an older man and becomes pregnant, she is transformed by love for her child.

Once again left penniless, Agnes has no choice but to return to servitude at the manor she thought she had left behind. Her new position is nursemaid to Ella, an otherworldly infant. She struggles to love the child who in time becomes her stepdaughter and, eventually, the celebrated princess who embodies everyone's unattainable fantasies. The story of their relationship reveals that nothing is what it seems, that beauty is not always desirable, and that love can take on many guises.

Lyrically told, emotionally evocative, and brilliantly perceptive, All the Ever Afters explores the hidden complexities that lie beneath classic tales of good and evil, all the while showing us that how we confront adversity reveals a more profound, and ultimately more important, truth than the ideal of "happily ever after".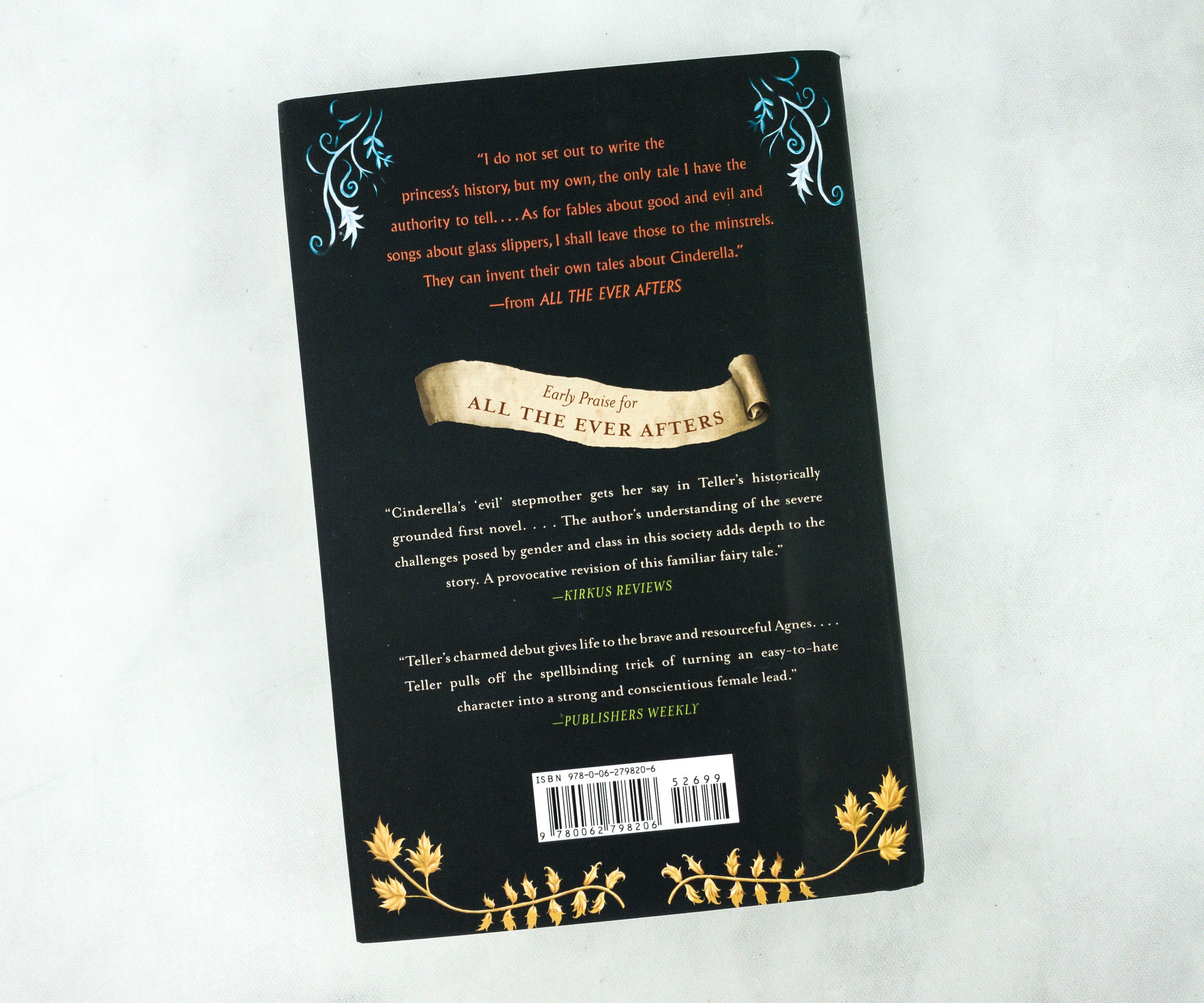 This book is another retelling, and it's about Cinderella's stepmother!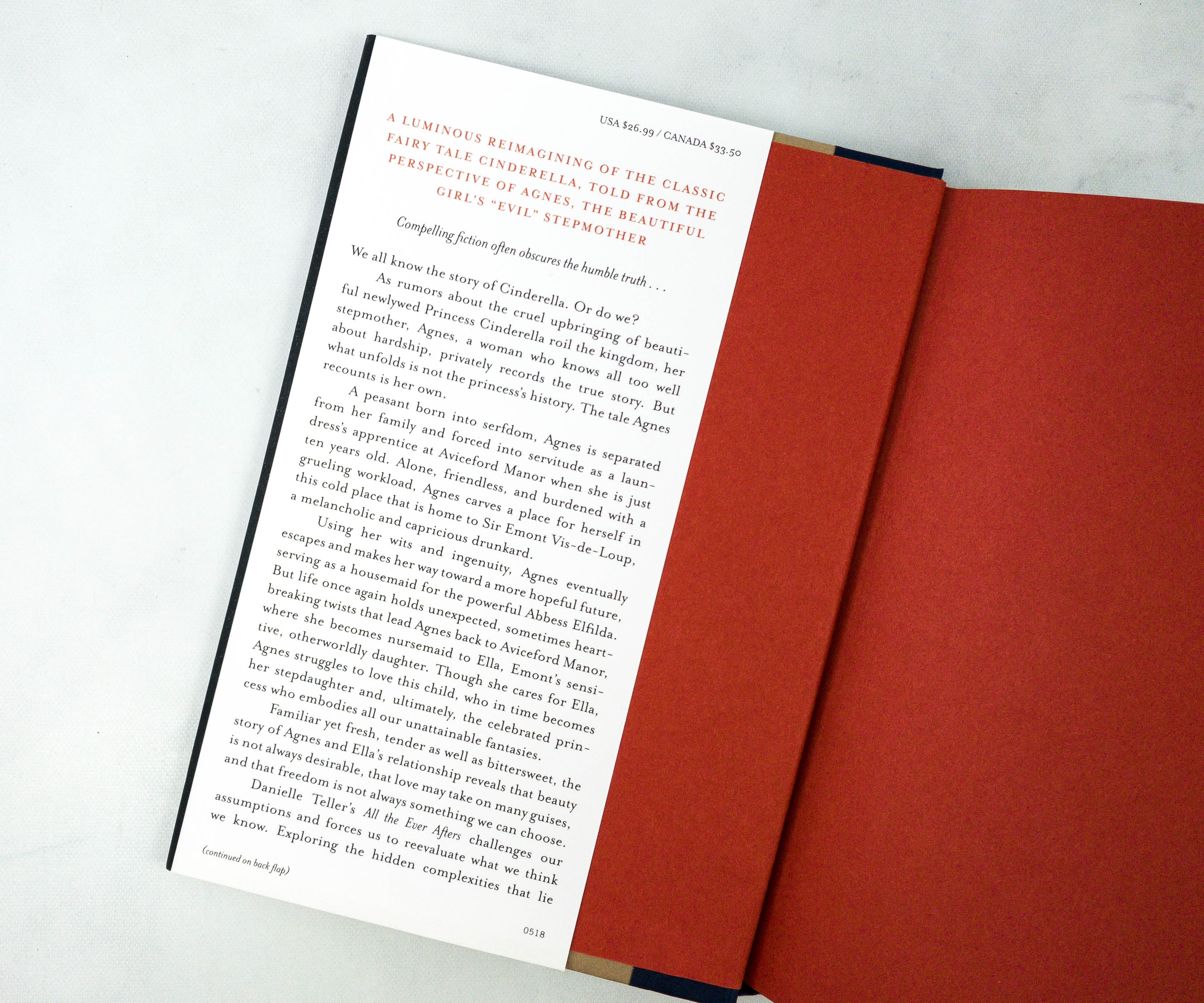 It's always great to see the story from the villain's point of view, but not all authors are able to pull it off. This definitely belongs to the good ones!
In this story, Cinderella's stepmother is named Agnes and she was born into a poor family. She also worked her way up, and constantly tried even after several challenges in her life. The story even tackles the reasons behind her actions towards Cinderella.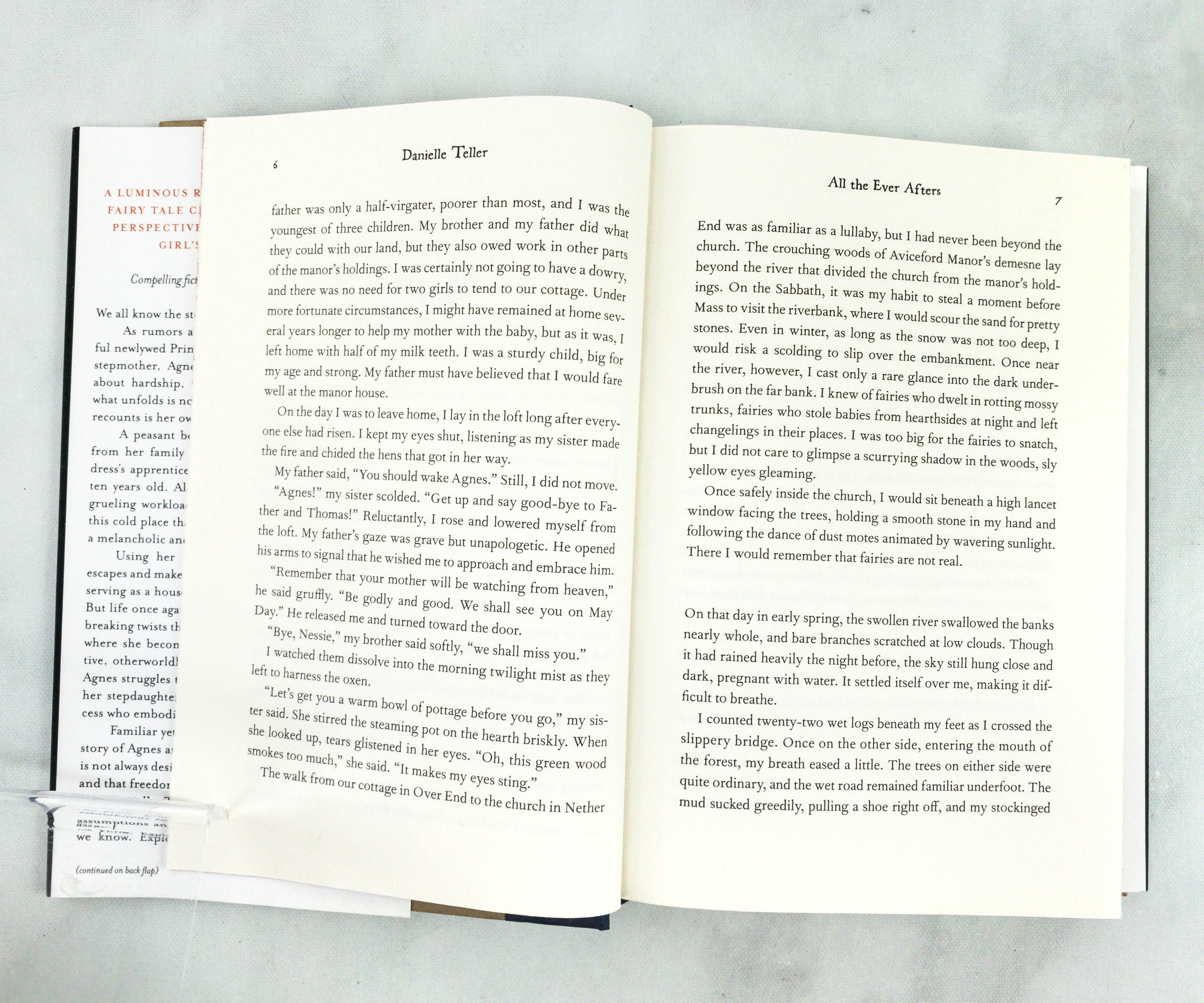 Another thing I loved about the story is the rich historical elements! The author did a wonderful job with it!
The book picks this month are really good! Both are retellings of popular stories, and the respective authors did a good job in putting a new spin on them. One book kept me at the edge of my seat the whole time I was reading it. It was creepy and haunting, to say the least. The other book is the backstory of a villain, and I just love how well it was put together from start to finish. All in all, I'm satisfied! If you're also a bookworm and you don't want to go out to shop for books, this subscription is one of your best bets. They send the books straight to your door and you can also choose your preferred genre!
Have you tried BookCase.Club? What are you currently reading?