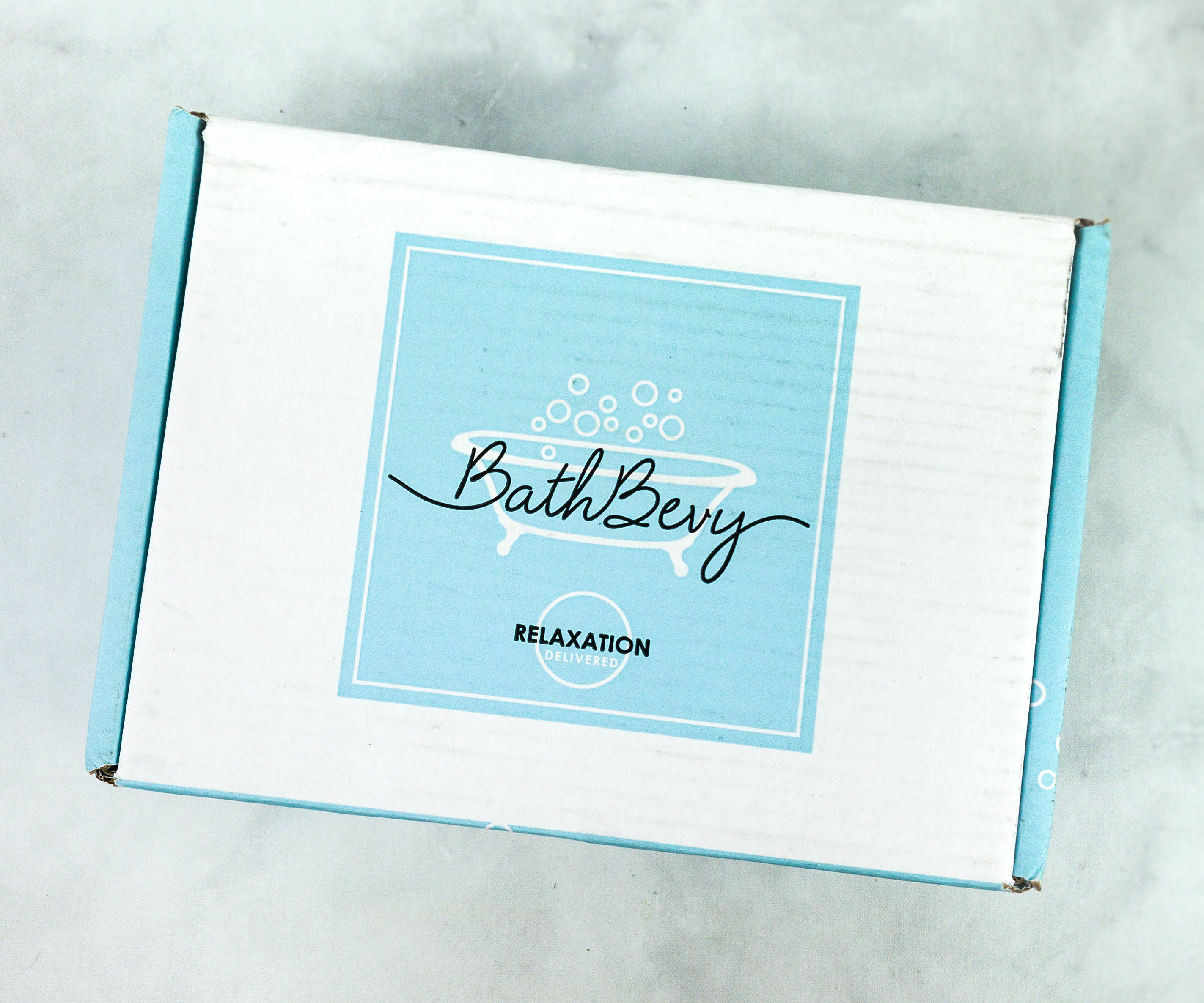 Bath Bevy curates boxes for bath lovers! Each themed box has 6-10 bath items, which may include bath bombs, bubble bars, bath salts, body scrubs, handmade soaps, and more! Most of these items are from indie bath and body brands. A monthly subscription is $34.95 per box and a quarterly subscription is $36.95 per box. A new option is the Tubless subscription which sends bath and body products but no items for the bathtub like bath bombs and bath soaks. It's $37.50 per month. Some of the items you can expect from this option are body washes, whipped soaps, sugar scrubs, lotions, and shower steamers.
DEAL: Save $4 on your first box!. Use coupon code HELLO10.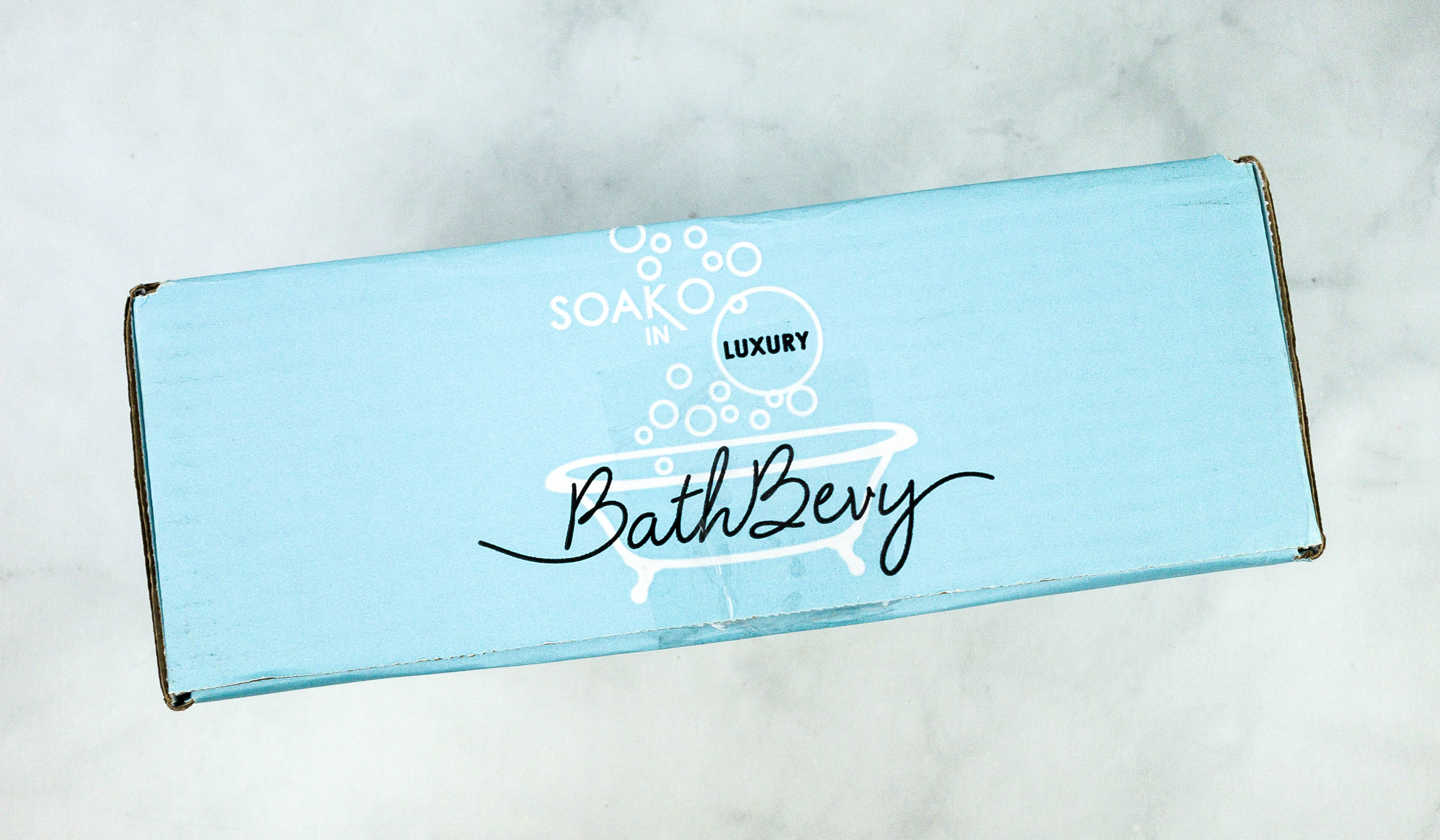 Everything arrived in great condition.
The box is full to the brim!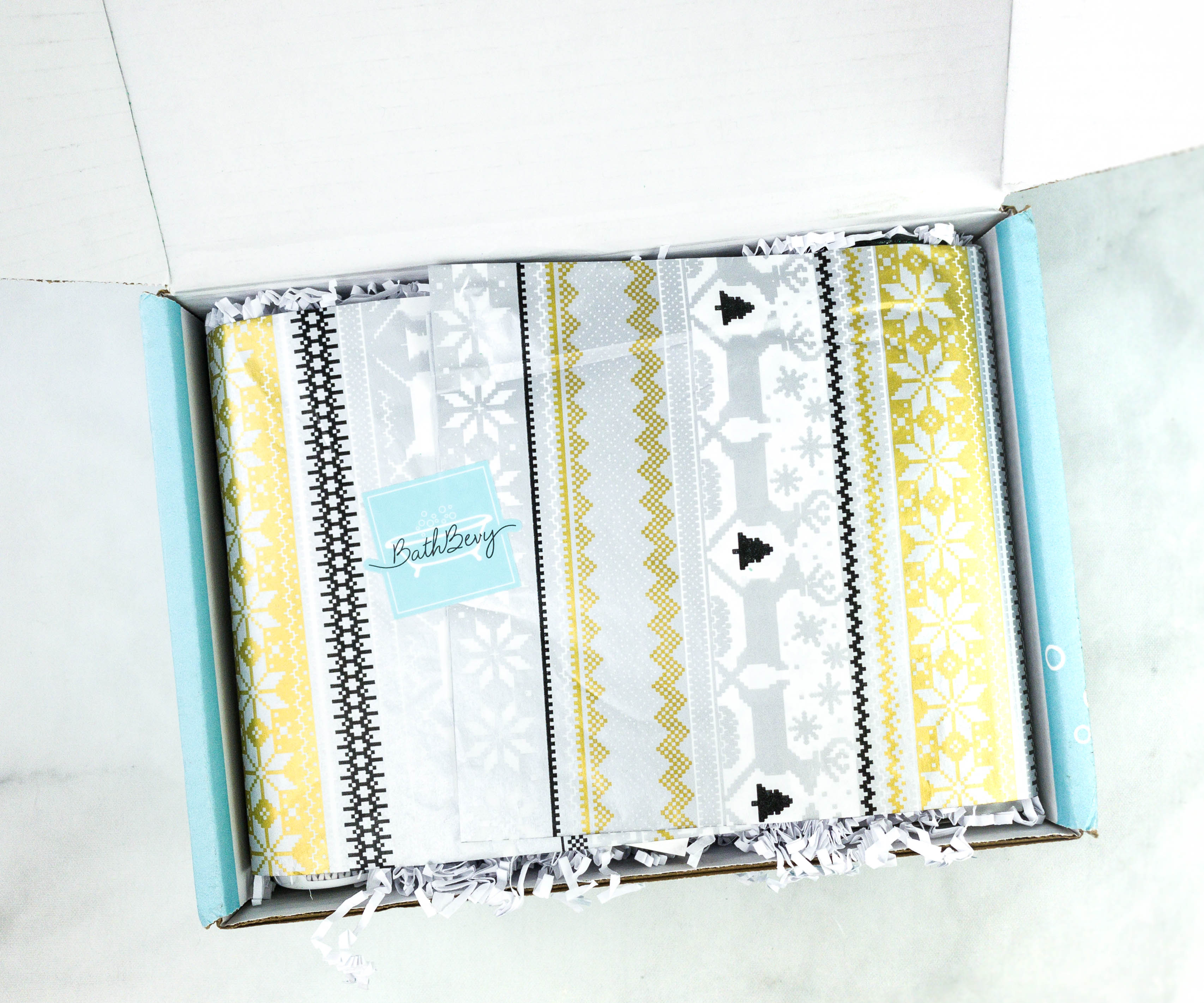 The items were wrapped in festive tissue paper, sealed by a Bath & Bevy sticker!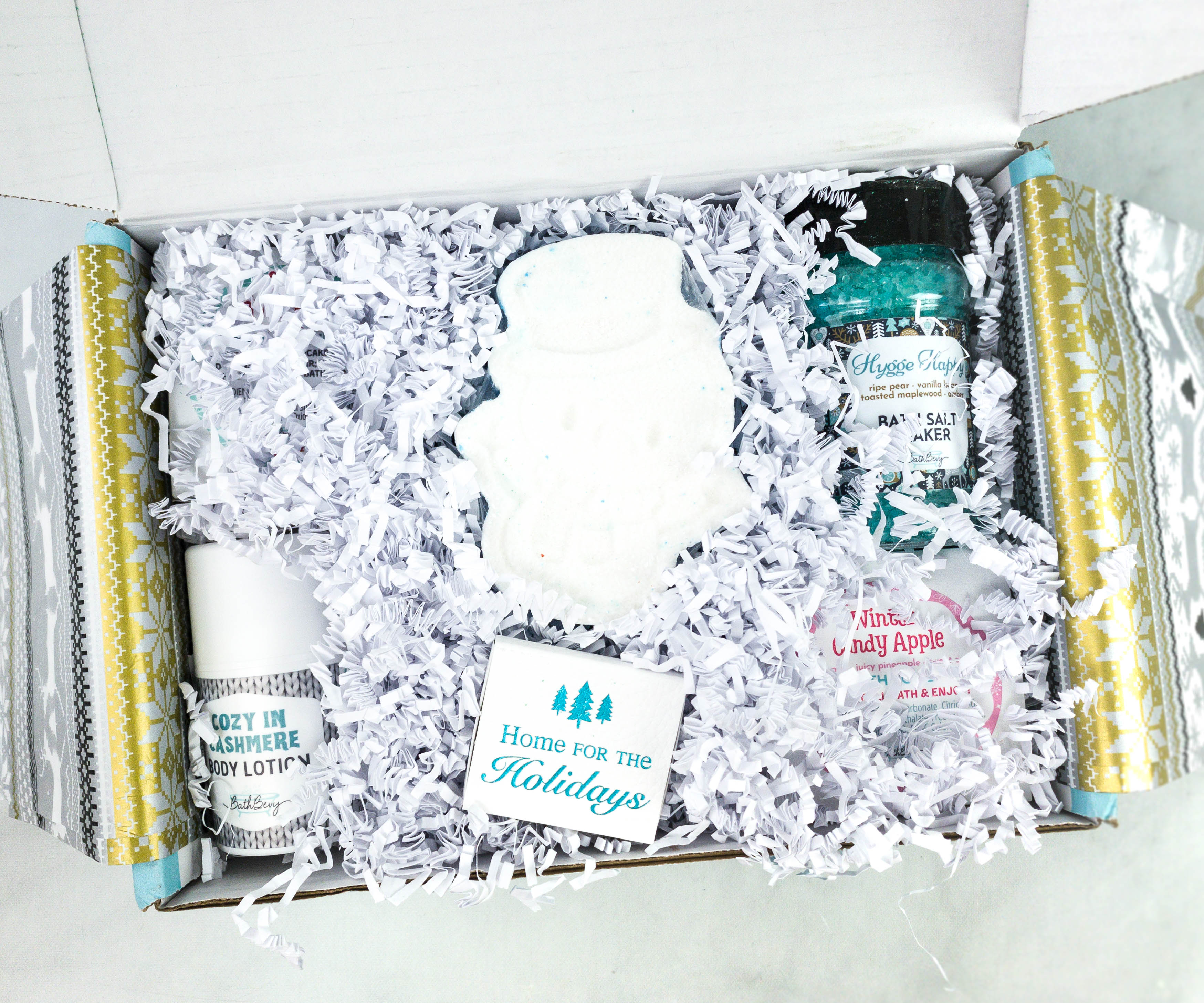 They were also cushioned with paper squiggles.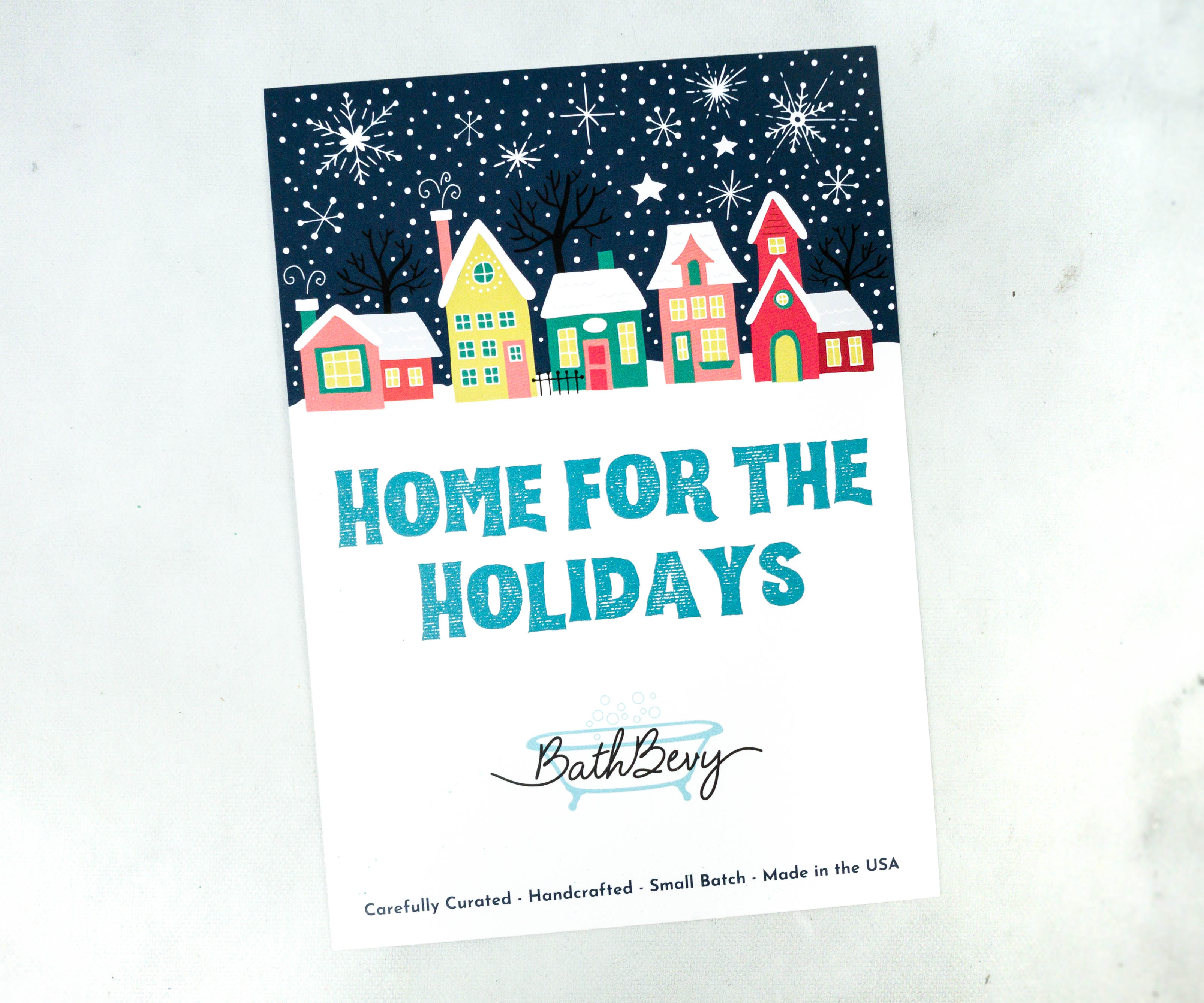 This month's theme is Home for the Holidays!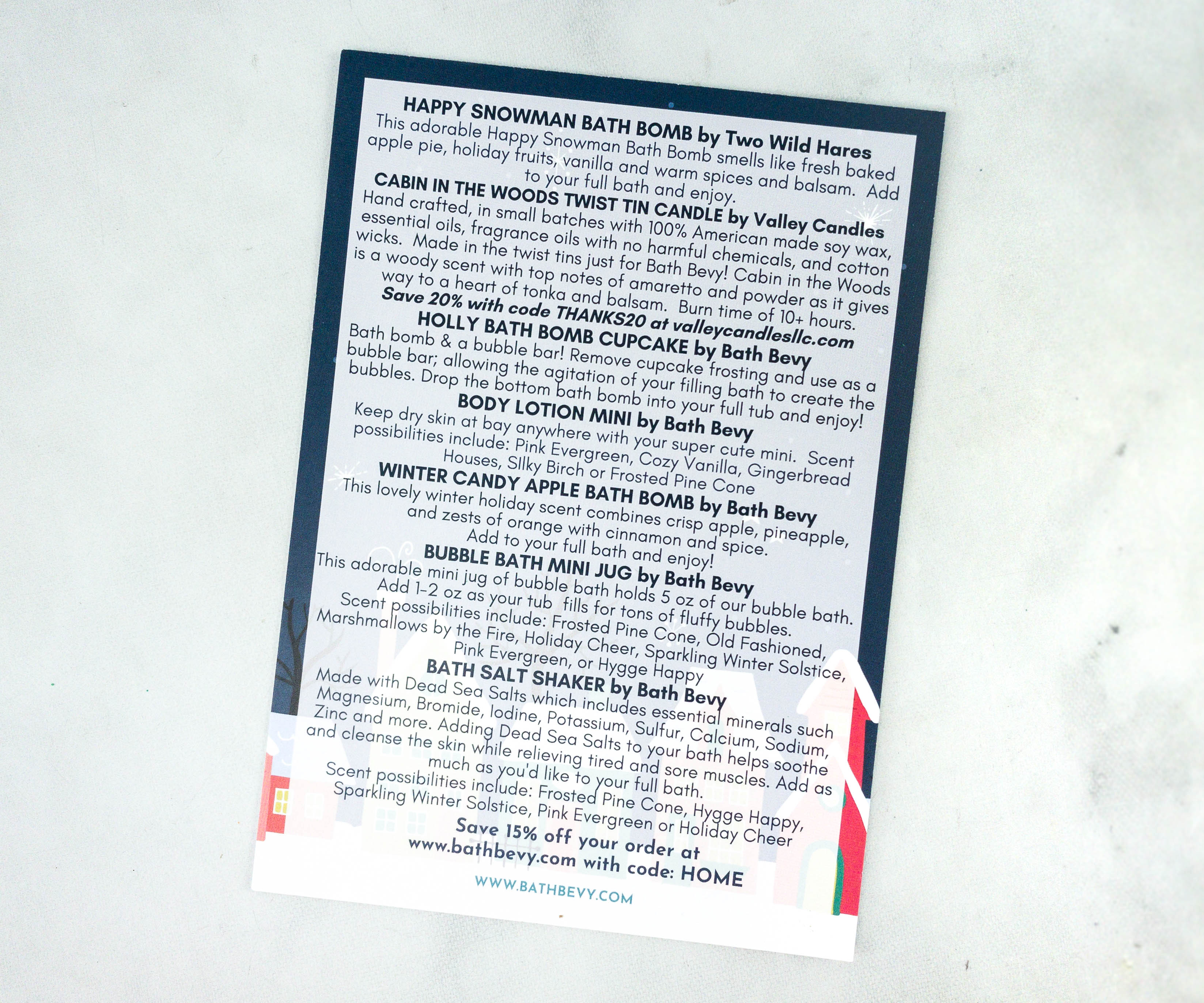 The card lists all the products along with a short description for each one.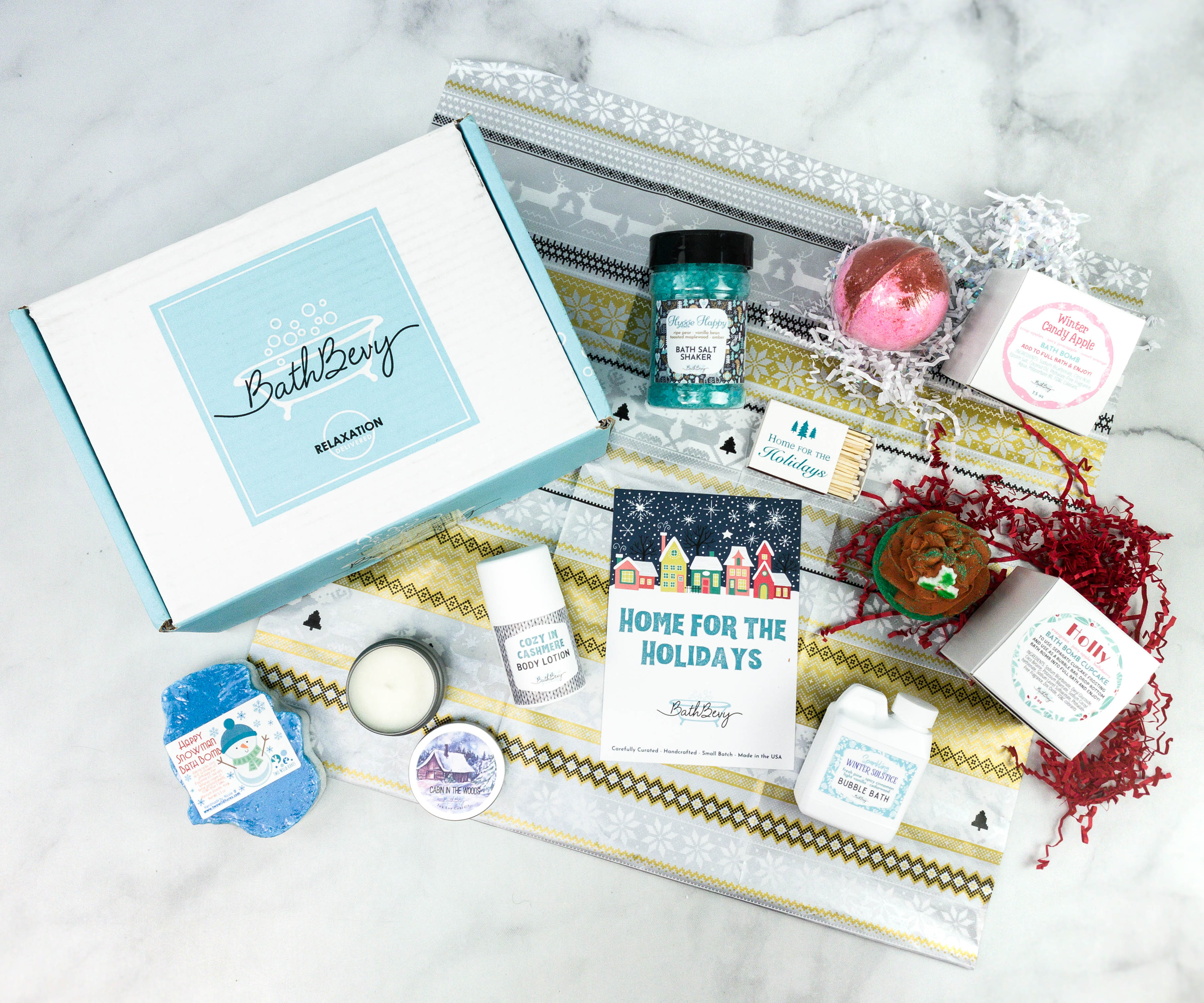 Everything in my box!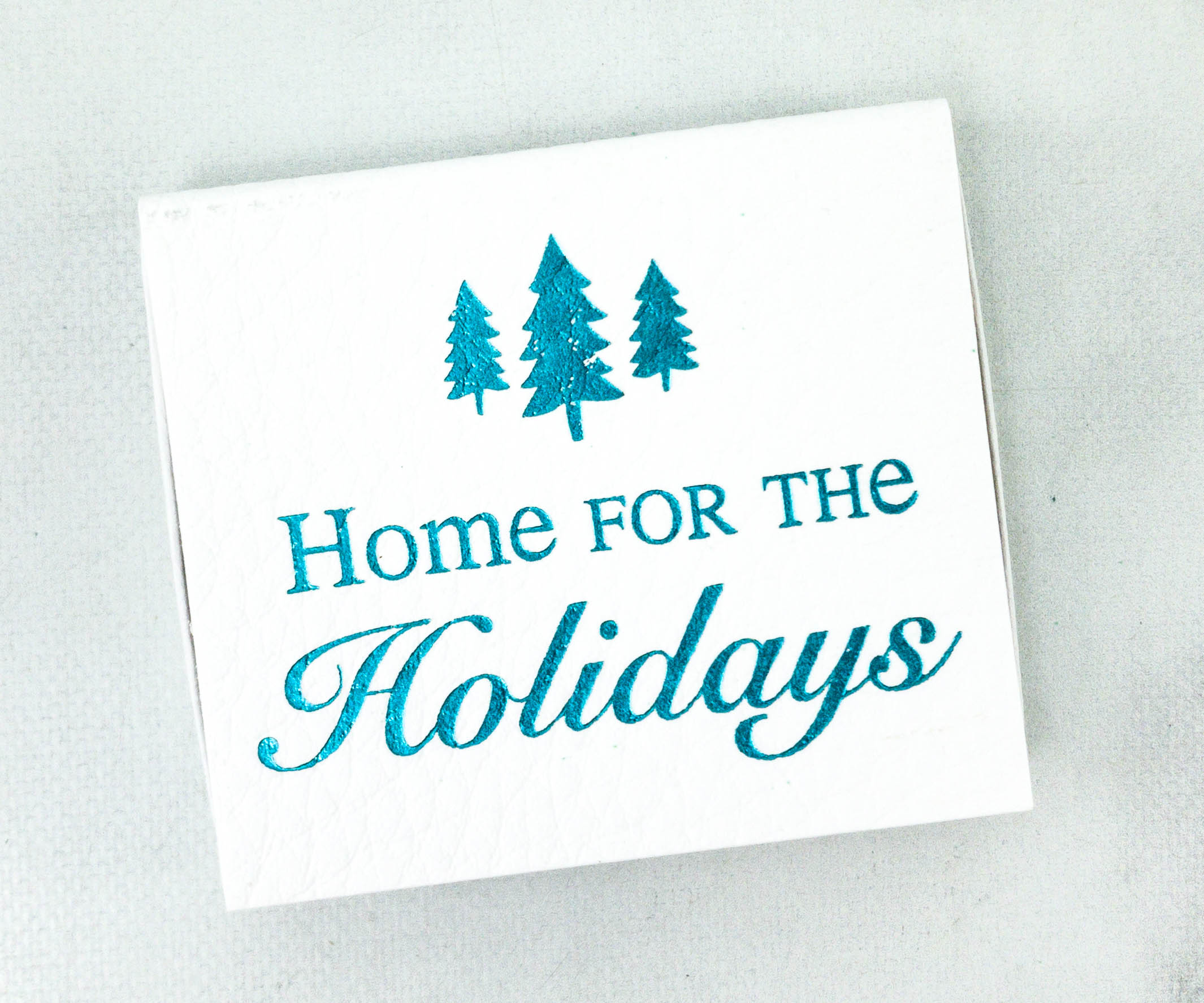 Match Sticks. The matches were packed in a cute box with an embossed metallic text featuring this month's theme.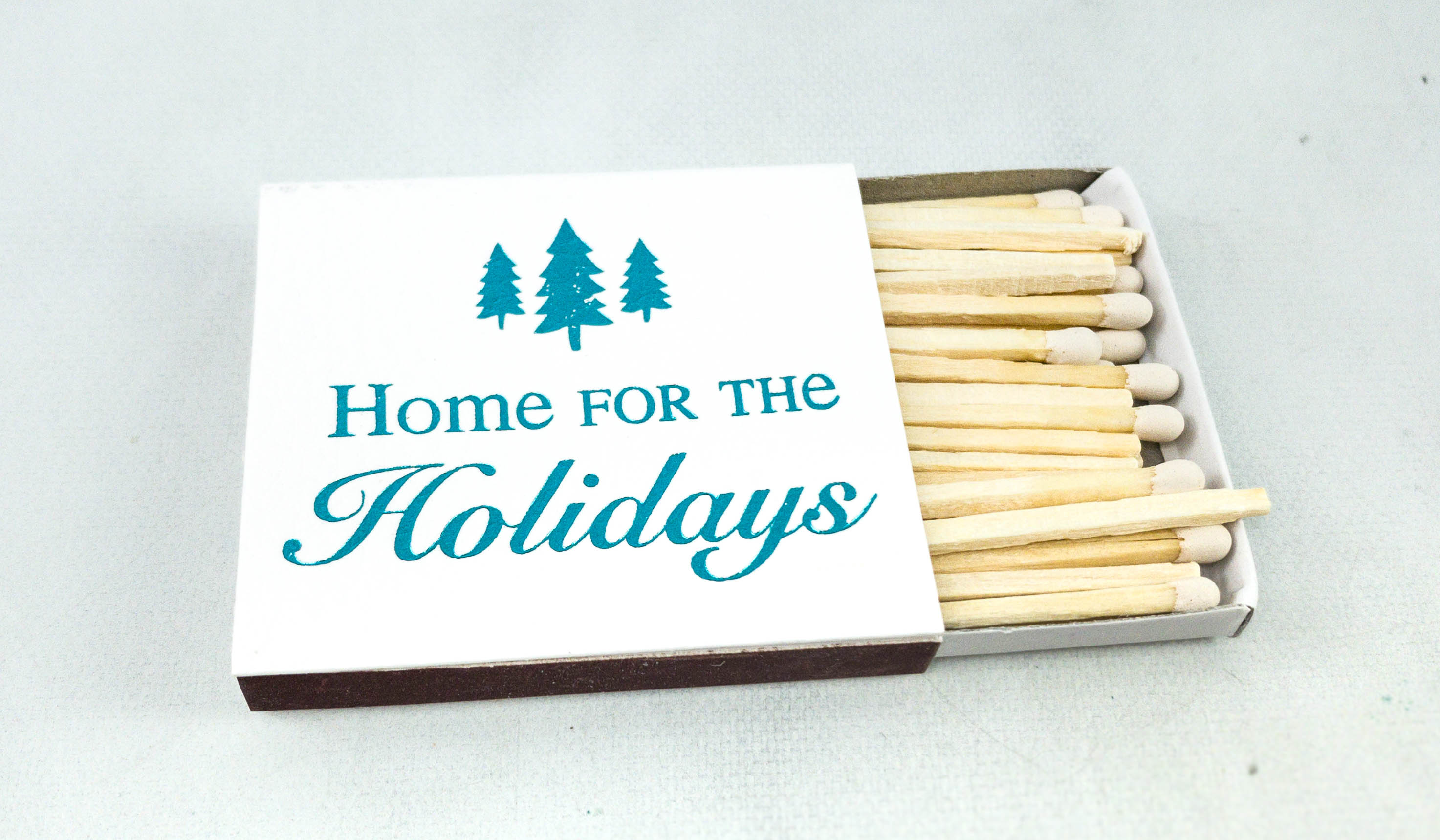 These match sticks can be used to light up the candle from this box. Since the box is well-designed, it wouldn't look out of place when I display it beside the candle!
Two Wild Hares Happy Snowman Bath Bomb. What's better than a bath bomb? A happy snowman bath bomb!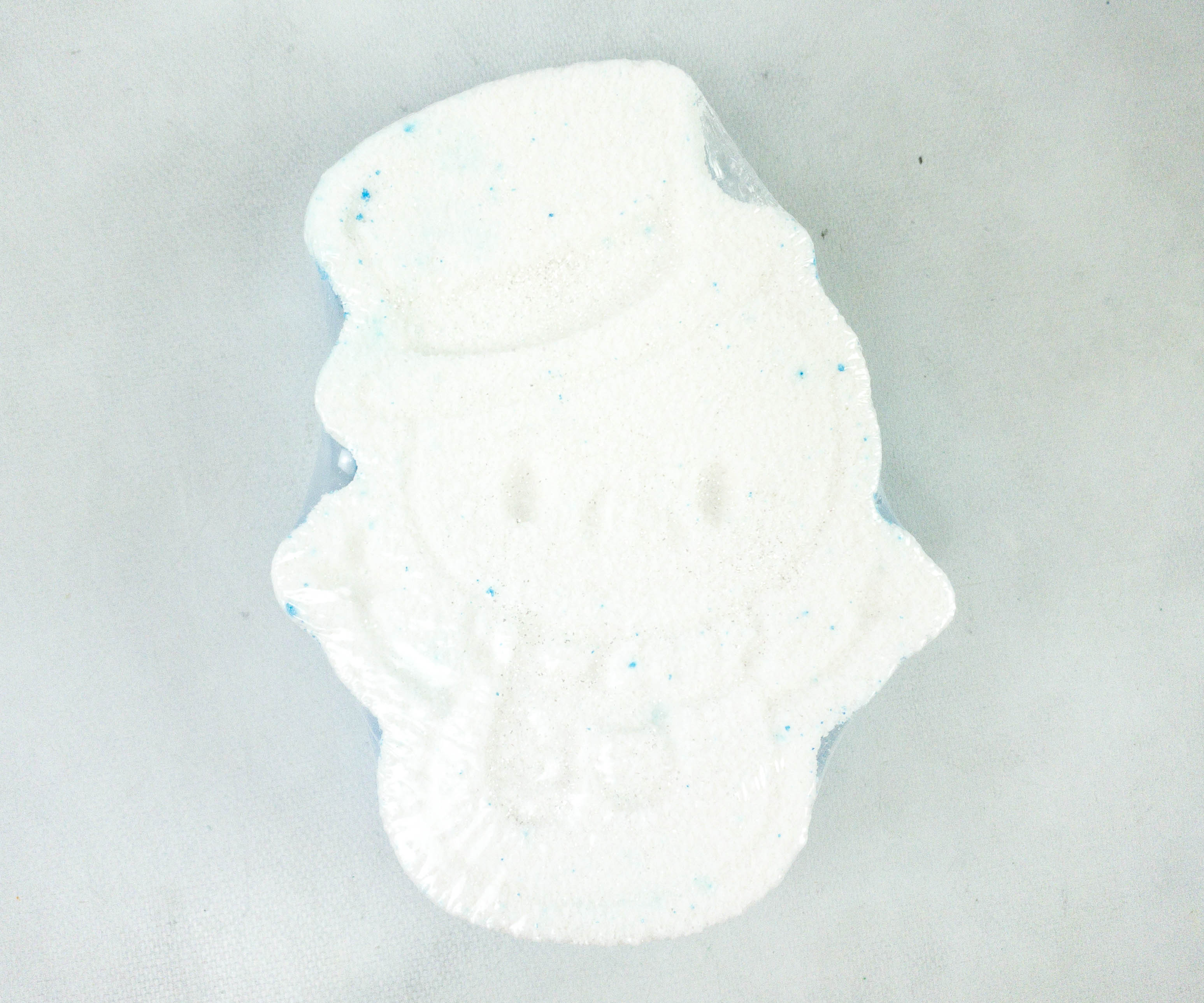 The snowman looks really adorable with that hat on! It also smells like Christmas. with notes of apple pie, vanilla, warm spices, balsam, and even holiday fruits. It has a nice, warm scent that easily kept me relaxed in the bath.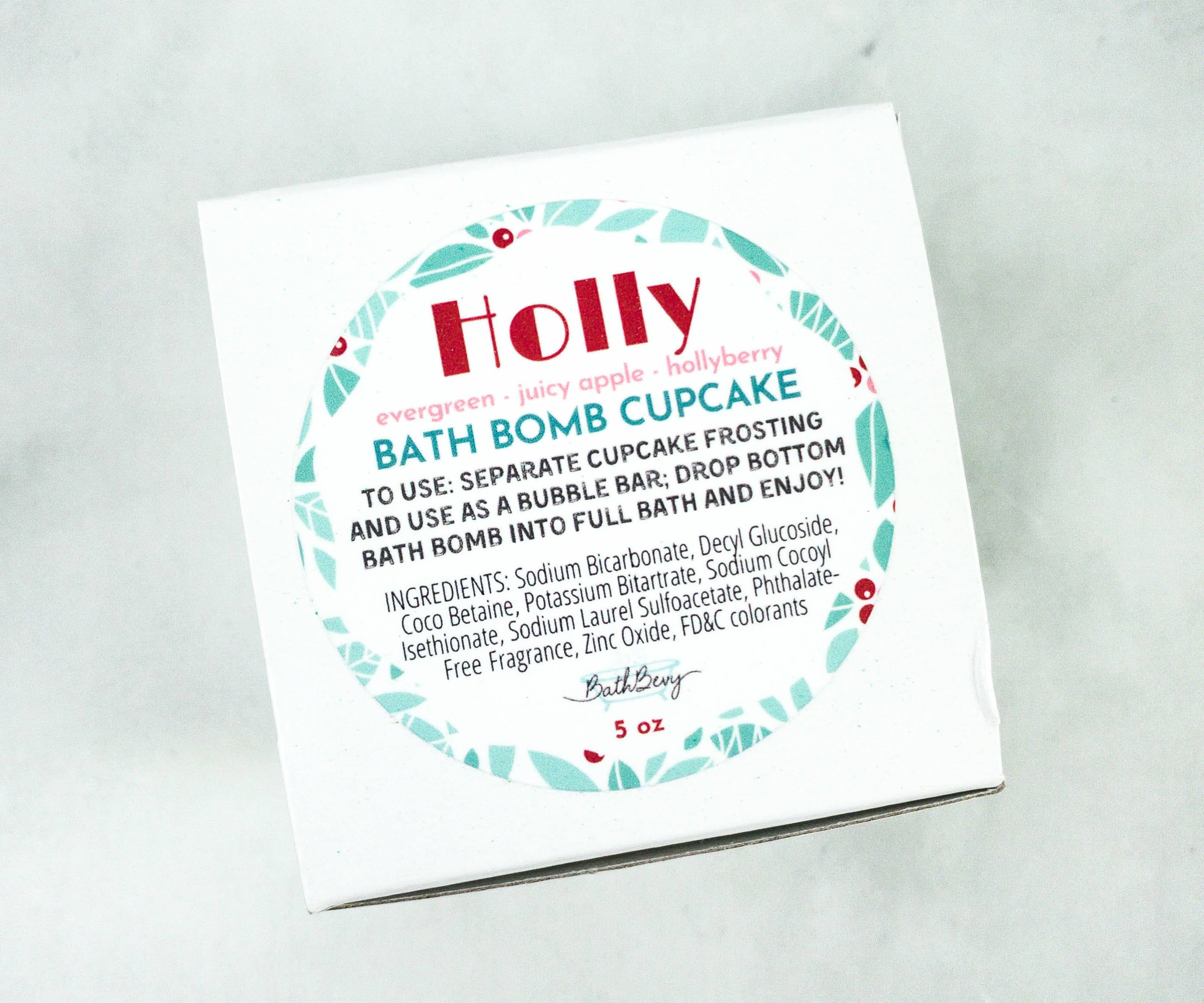 Holly Bath Bomb Cupcake ($9) This "cupcake" is actually a two-in-one item! The frosting can be used as a bubble bar and the bottom works as a bath bomb that you can drop in a full bath.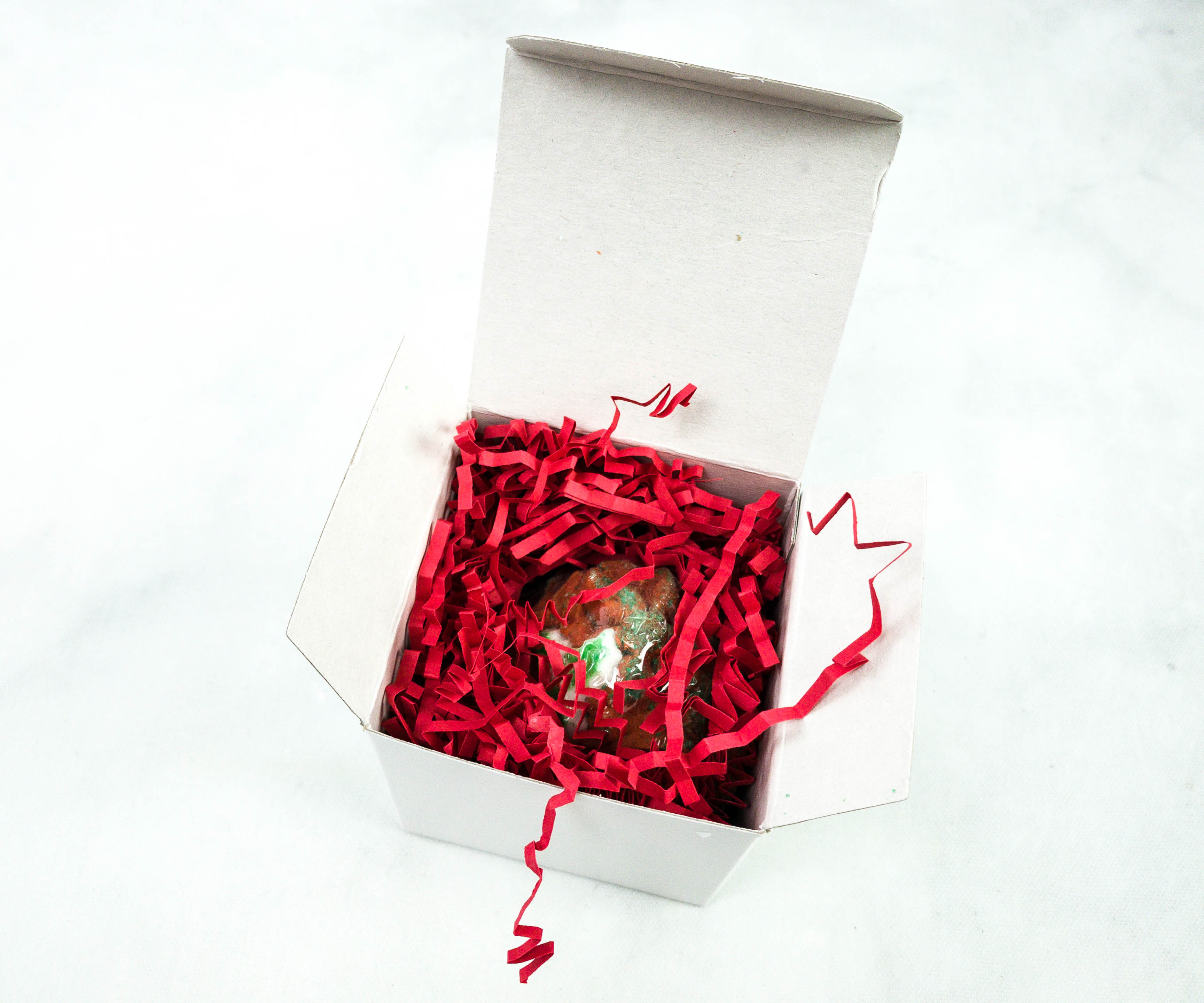 It was nestled in red squiggles to protect it during transit.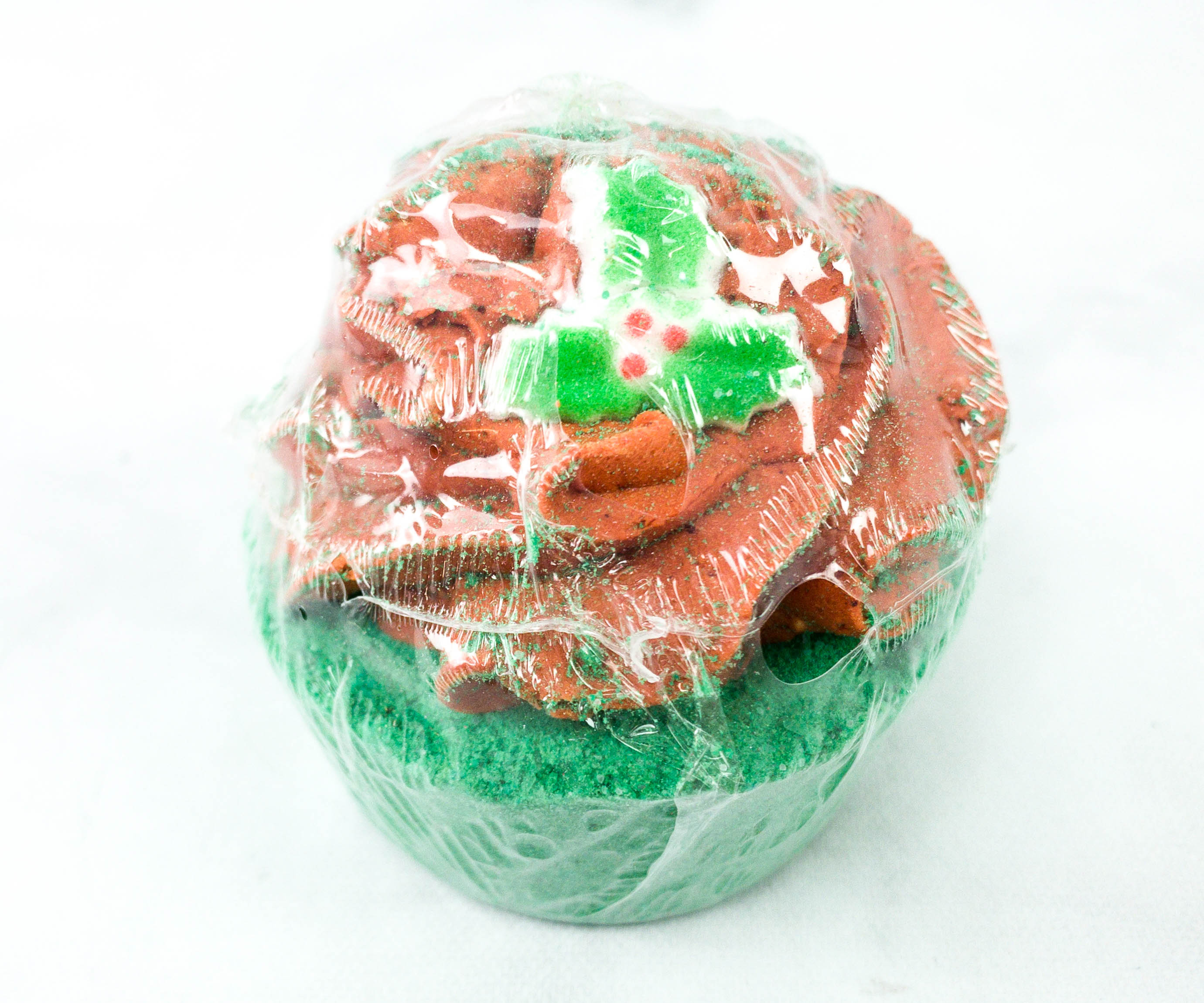 It was also wrapped in plastic to make sure it stays safe. I love the cute cupcake shape!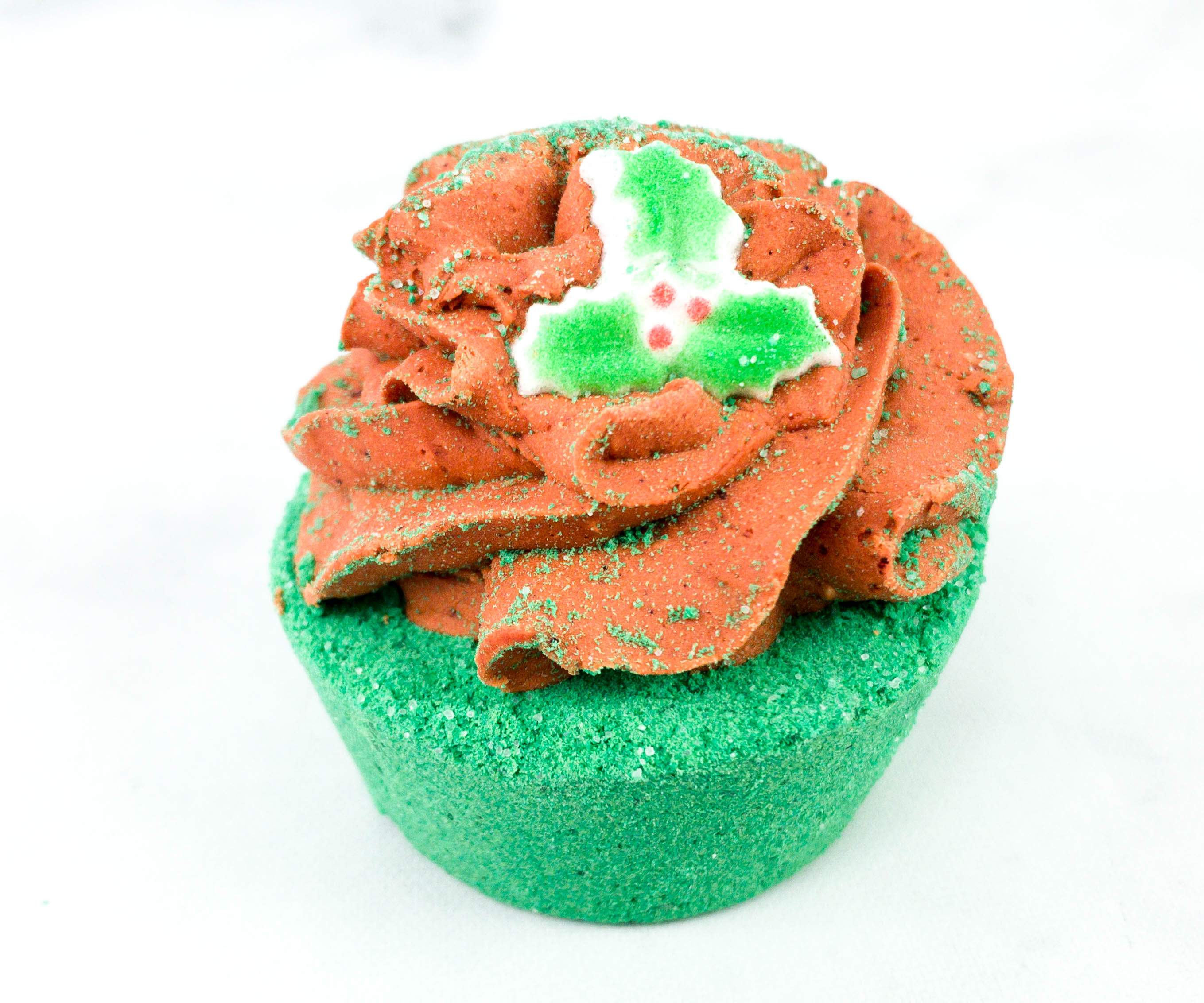 Both the frosting and the cake smell nice. They have notes of evergreen, juicy apple, and hollyberry!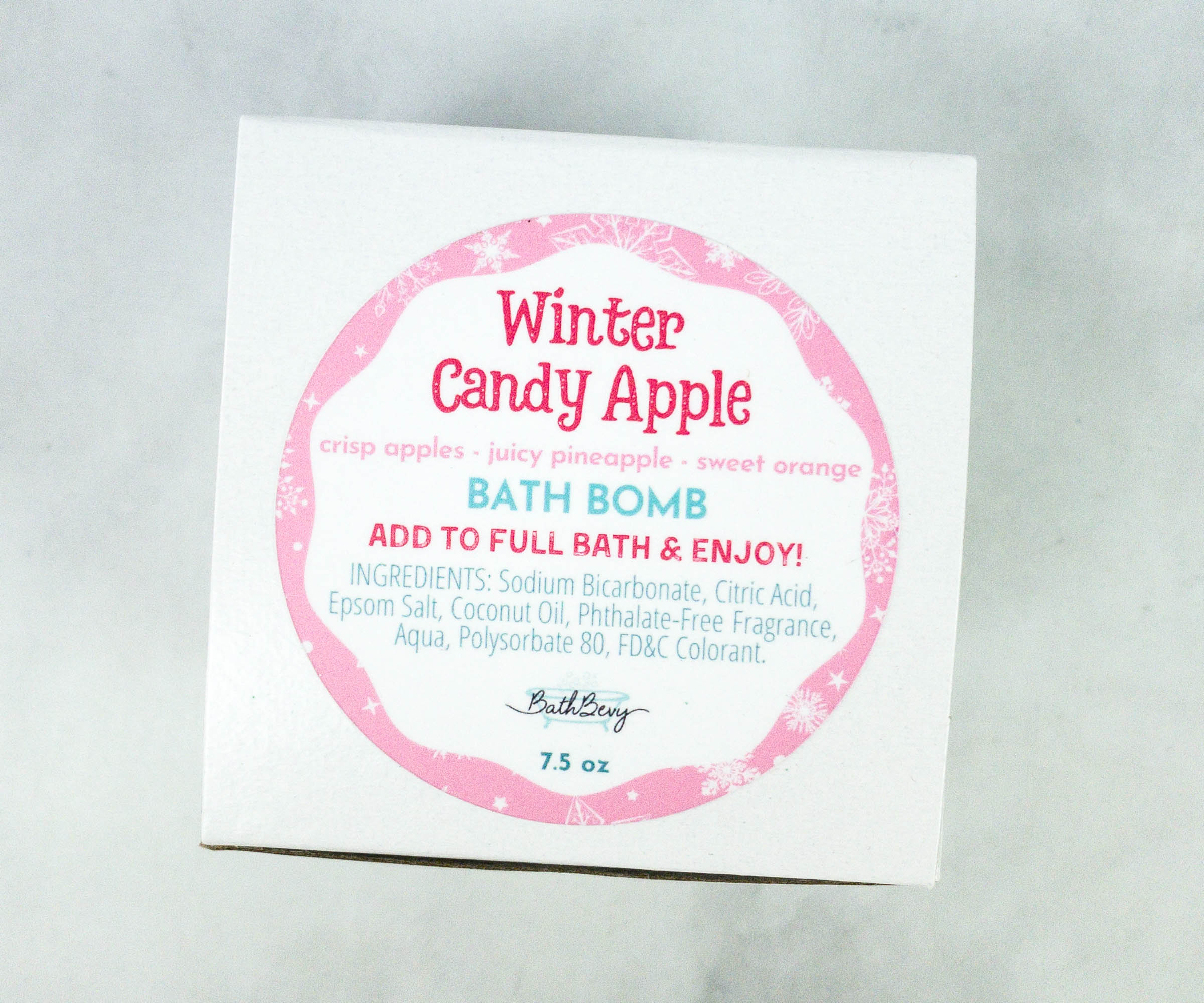 Winter Candy Apple Bath Bomb ($7) This is the third bath bomb in the box and I'm not complaining!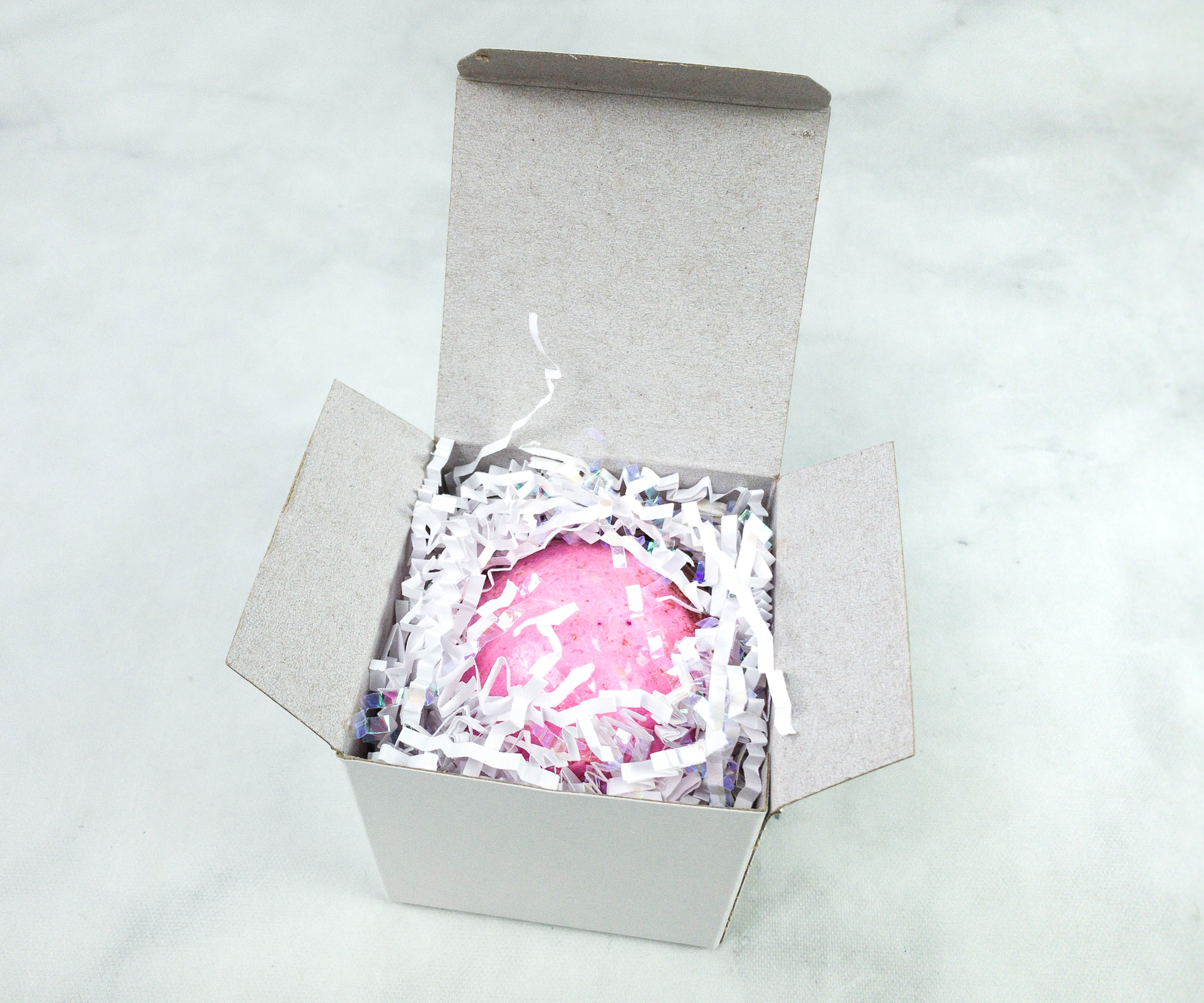 It was also packed in its own box, and this time, white squiggles are all around.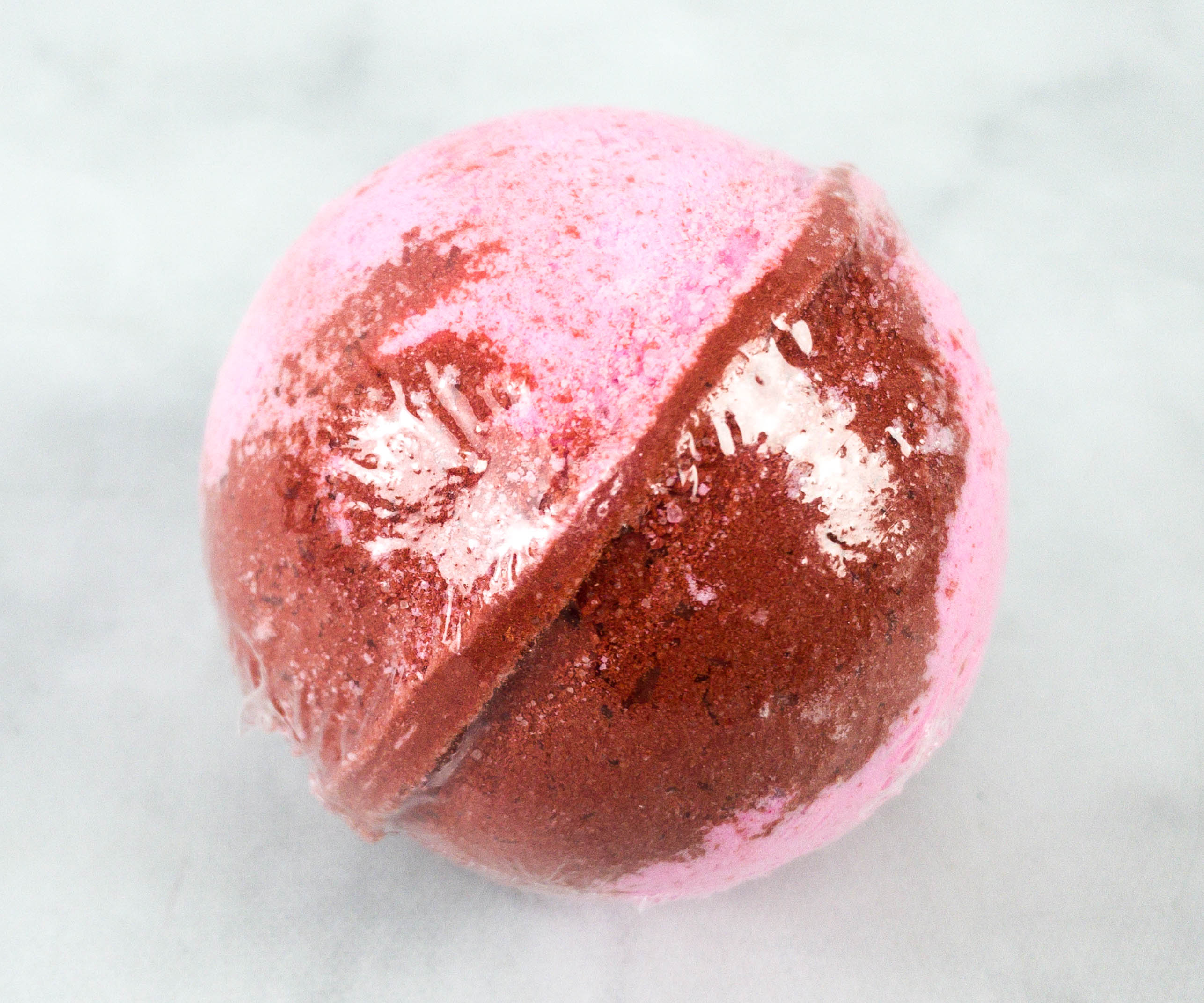 This bath bomb is in pink and red. The scent reminds me of a tropical paradise as I can smell juicy apples, sweet pineapples, and plump oranges on it!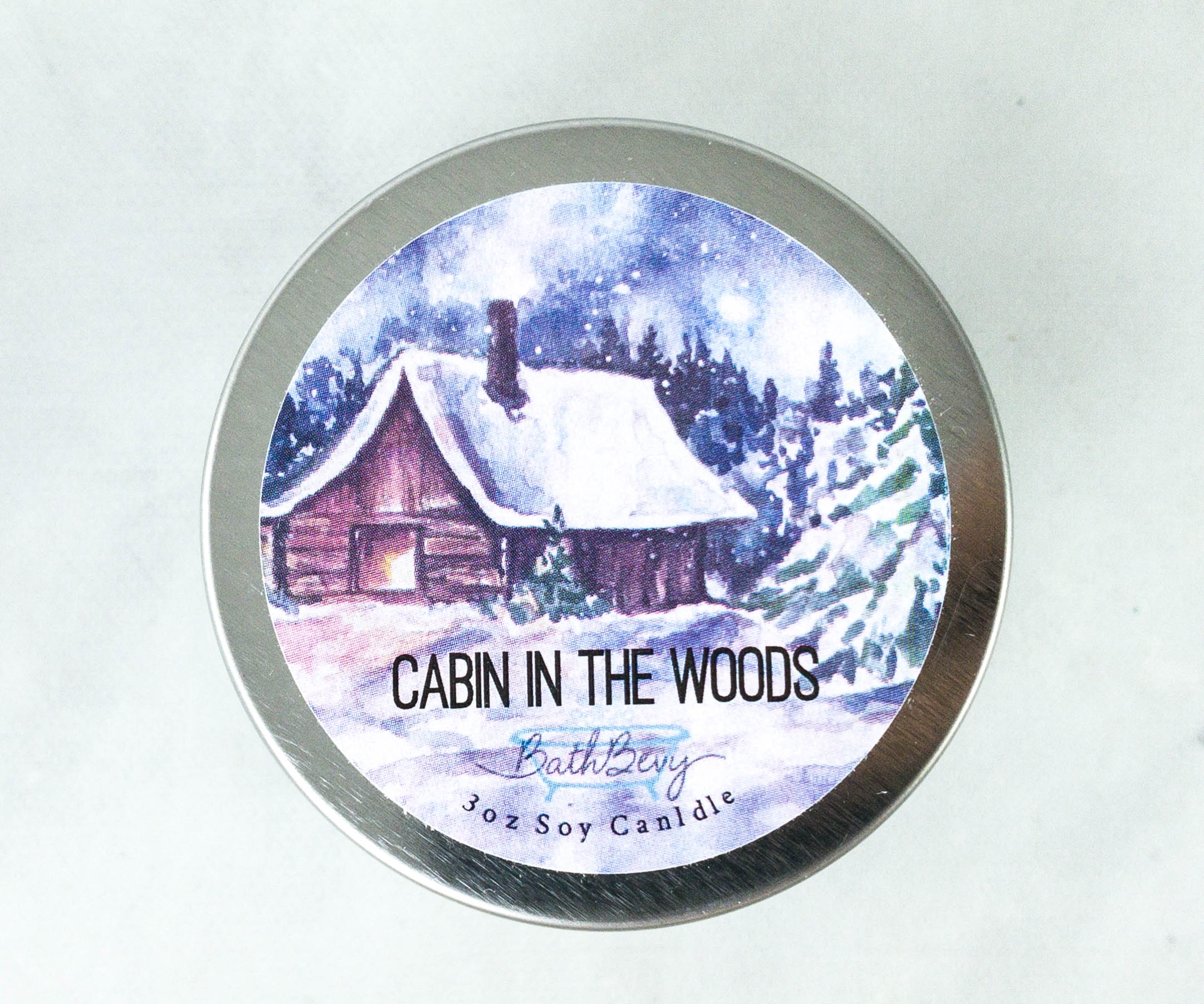 Valley Candles Cabin in the Woods Twist Tin Candle ($8) To make bath time more relaxing, they even added a soy candle in the box!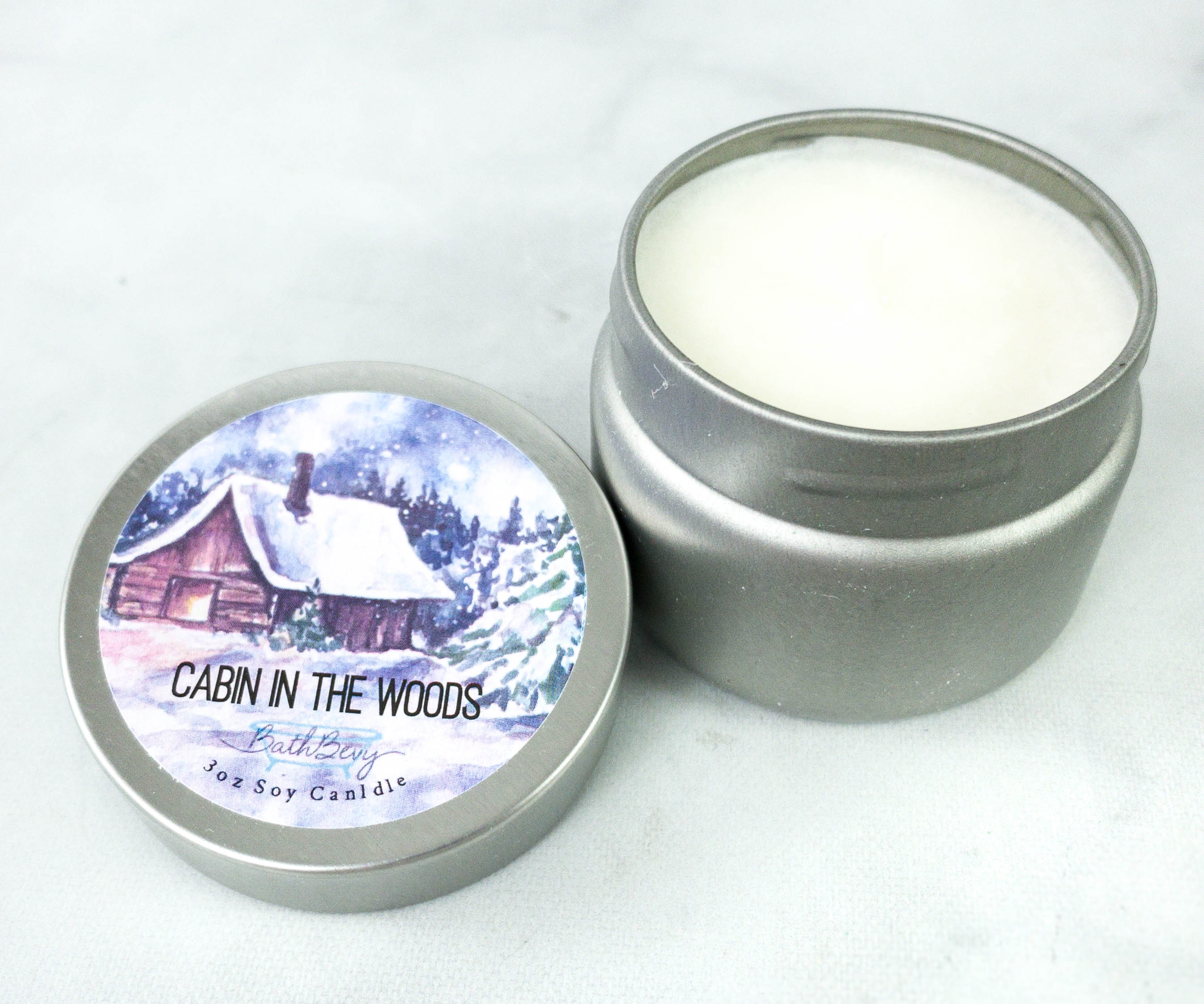 I love the woody scent of this candle. It's warm and inviting. Scent notes include amaretto and powder on top, plus tonka and balsam at the heart. It's also made of soy wax so it burns longer than regular wax and is more sustainable and eco-friendly! Plus, the tin container is reusable too once you're done with the candle!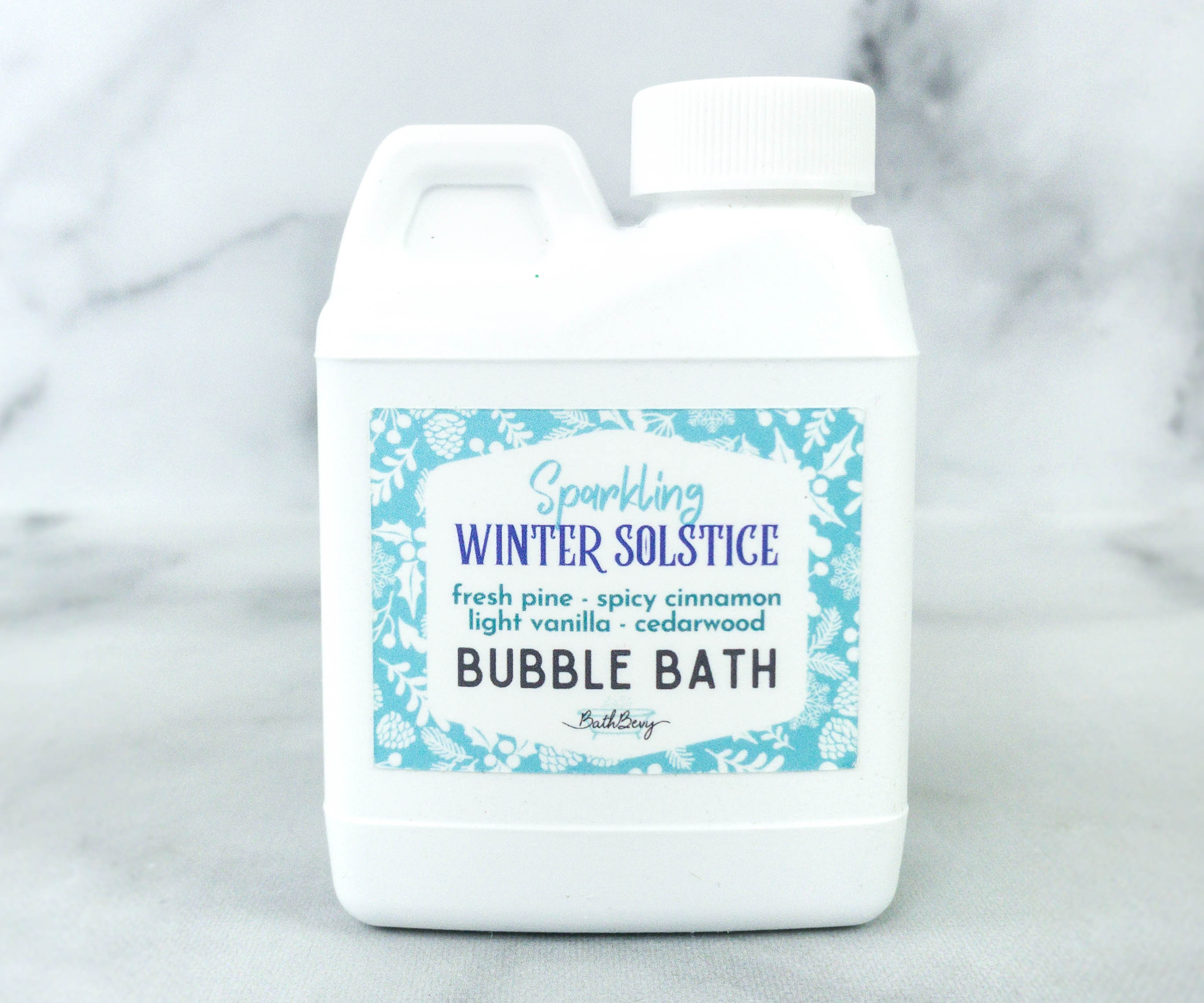 Bubble Bath Mini Jug. Bath Bevy's bubble bath formula is really nice! It easily makes my bath bubbly and more relaxing. To use, just pour this in while you're filling the tub and watch as it creates lots of bubbly goodness! Subscribers will receive 1 out of the 7 available scents: Frosted Pine Cone, Old Fashioned, Marshmallows by the Fire, Holiday Cheer, Sparkling Winter Solstice, Pink Evergreen, or Hygge Happy. I received Sparkling Winter Solstice which has notes of fresh pine, spicy cinnamon, light vanilla, and cedarwood.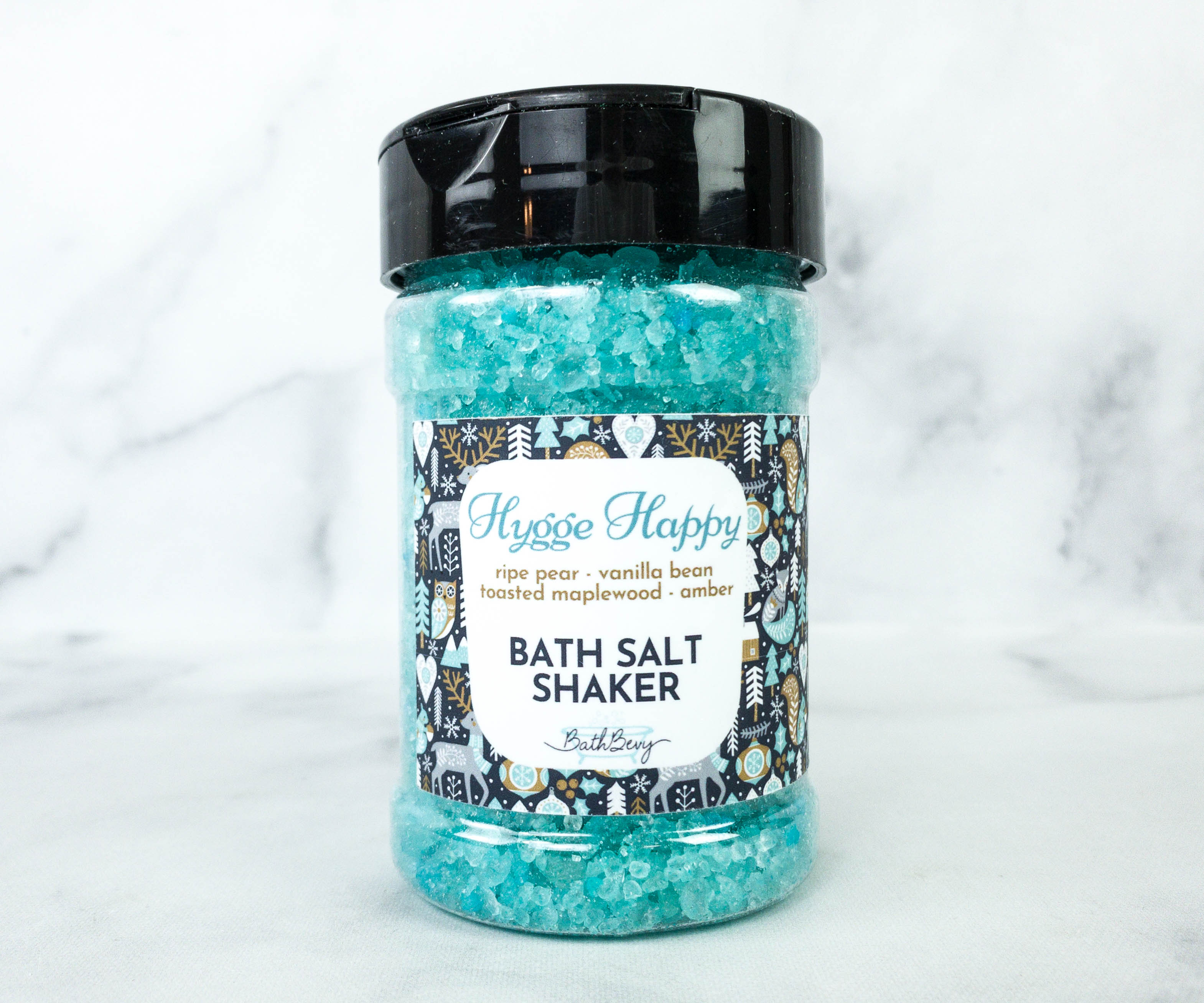 Bath Salt Shaker ($10) Bath salts are known to be relaxing and also good for relieving skin inflammation and irritation. This one in particular is made with Dead Sea Salts that have lots of minerals that help soothe and cleanse the skin while comforting tired and sore muscles! I received it in Hygge Happy which has notes of ripe pear, vanilla bean, toasted maplewood, and amber. Other scents subscribers may receive are Frosted, Pine Cone, Sparkling Winter Solstice, Pink Evergreen, or Holiday Cheer.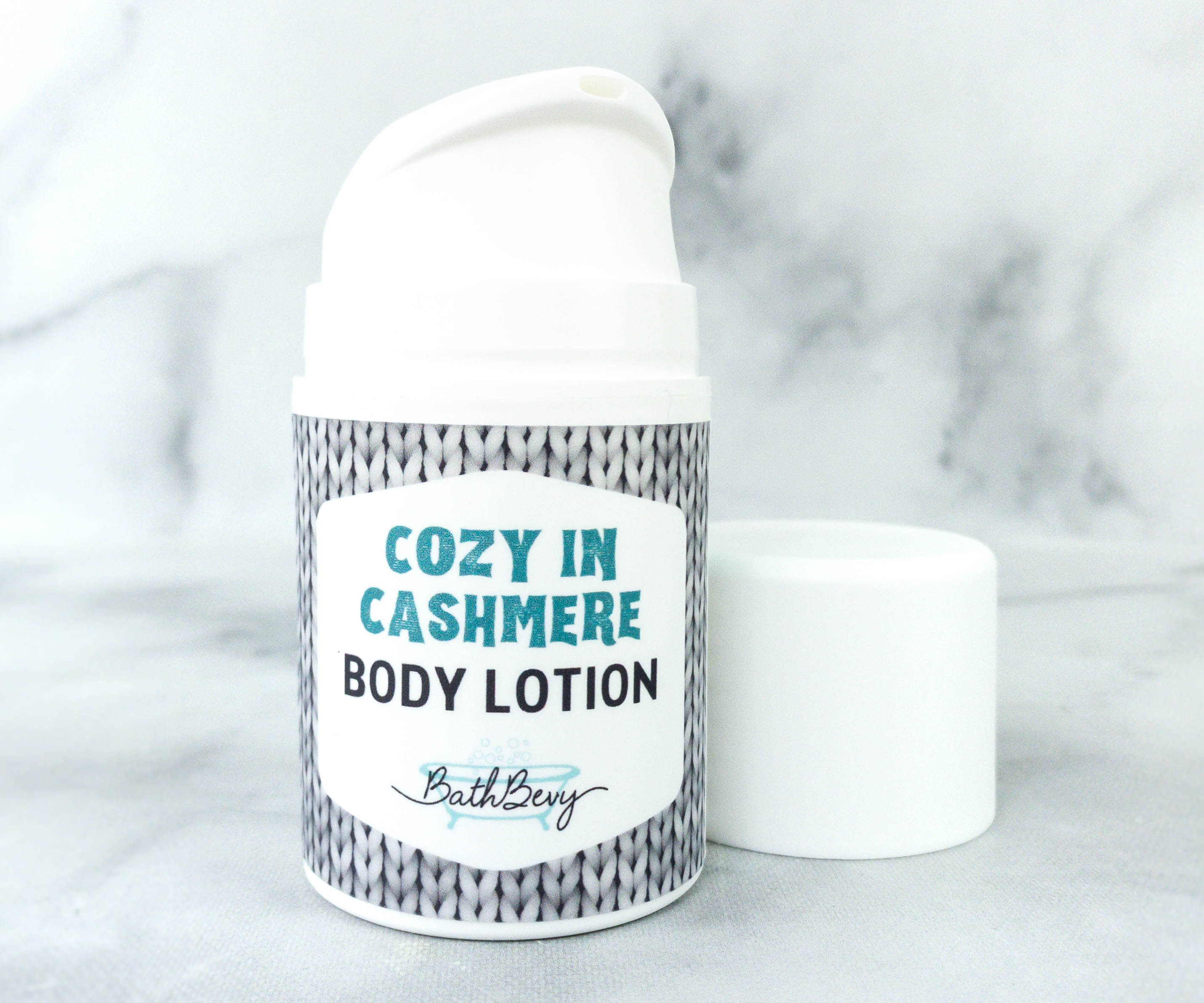 Body Lotion Mini ($9) This lotion in a mini bottle provides the skin with a boost of moisture and it's ideally applied after taking a bath. It's definitely a perfect winter companion to keep my skin at its best despite the weather. I received the Cozy in Cashmere variant and it smells wonderful. Scent notes include cashmere musk, vanilla, and pear. Other scents subscribers might receive are Pink Evergreen, Cozy Vanilla, Gingerbread Houses, Silky Birch, or Frosted Pinecone.
This month's Bath Bevy box has a lot of holiday-inspired scents! I really liked the bubble bath jug because it doesn't only produce a good amount of bubbles but I feel like it helps the water soften skin. I also like the sea salt shaker, it's perfect to use on days when I just want to relax and soothe tired muscles. The candle also smells great and I can't wait to light it up on Christmas. They even added matches, and in a cute box at that. This box makes a really nice treat for anyone who loves to pamper themselves or those who love scented items. They now also have a Tubless box if you don't have a tub at home. Compare the two by checking out the December Tubless review!  Either box is just what we need to relax our way out of 2020!
What do you think of this month's Bath Bevy box?