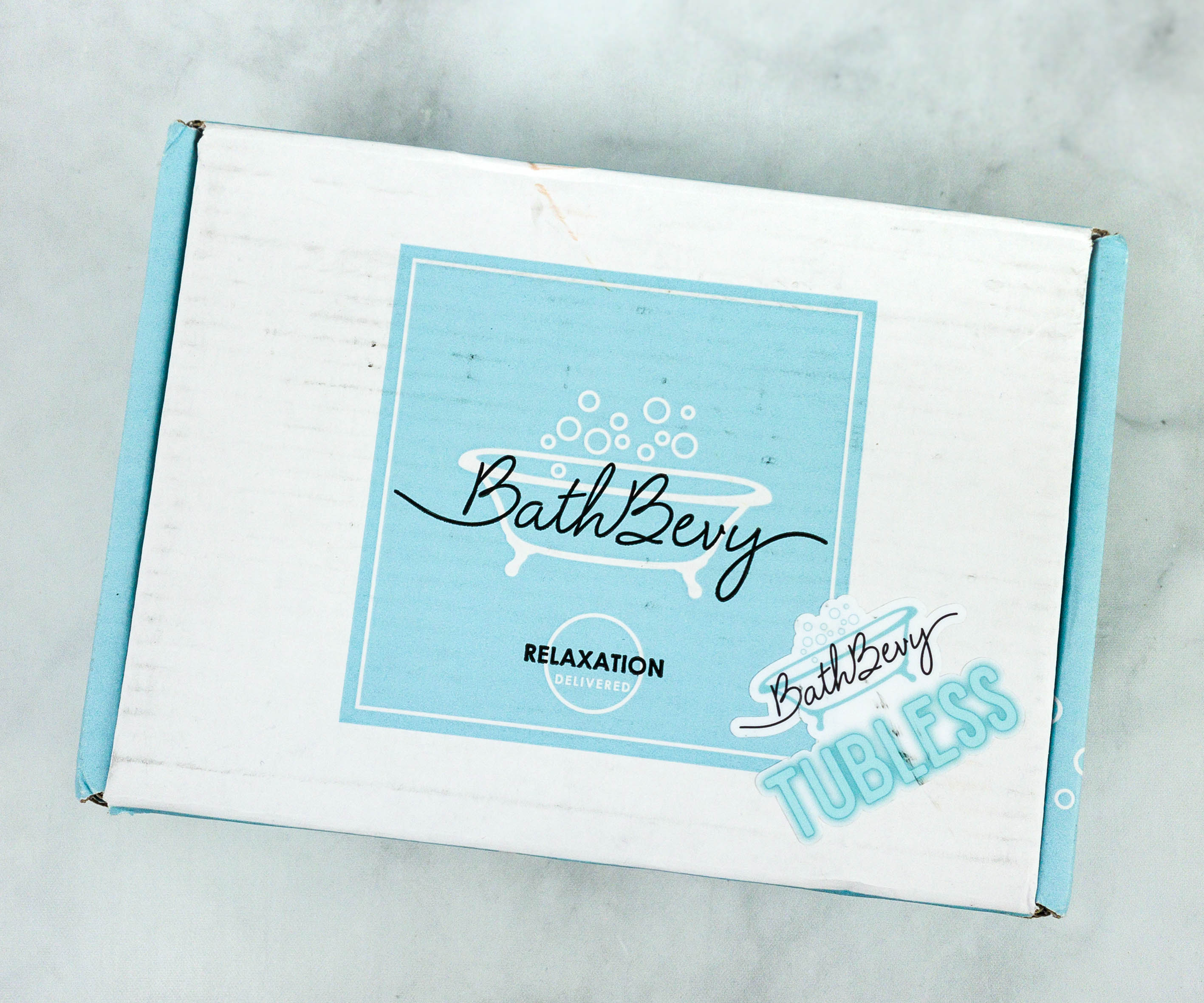 Bath Bevy curates boxes for bath lovers! Each themed box has 6-10 bath items, which may include bath bombs, bubble bars, bath salts, body scrubs, handmade soaps, and more! Most of these items are from indie bath and body brands. A monthly subscription is $34.95 per box and a quarterly subscription is $36.95 per box. A new option is the Tubless subscription which sends bath and body products but no items for the bathtub like bath bombs and bath soaks. It's $37.50 per month. Some of the items you can expect from this option are body washes, whipped soaps, sugar scrubs, lotions, and shower steamers.
This is the Bath Bevy Tubless Box review!
DEAL: Save $4 on your first box!. Use coupon code HELLO10.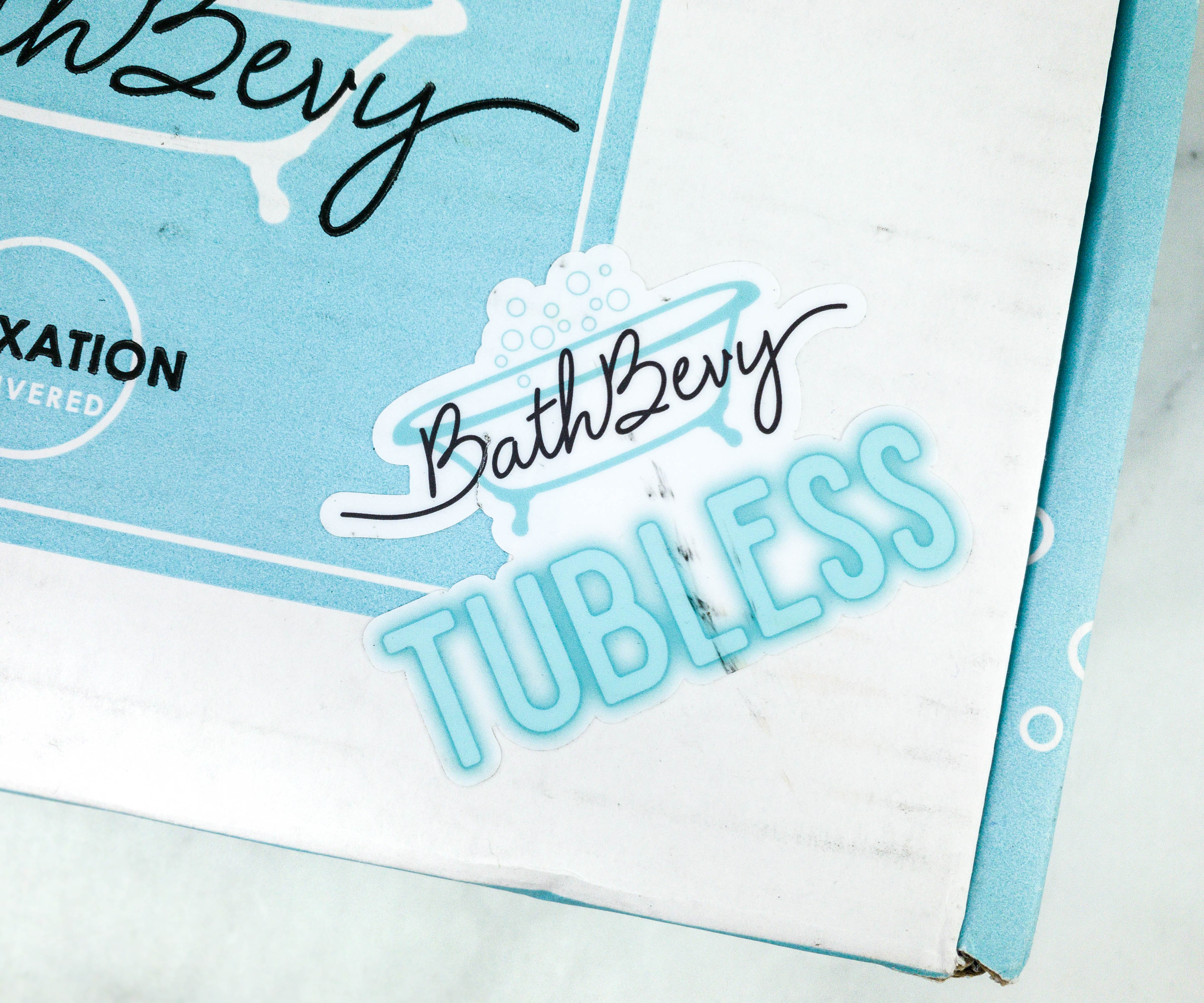 This box is called Tubless because it is especially curated for homes that doesn't have tubs!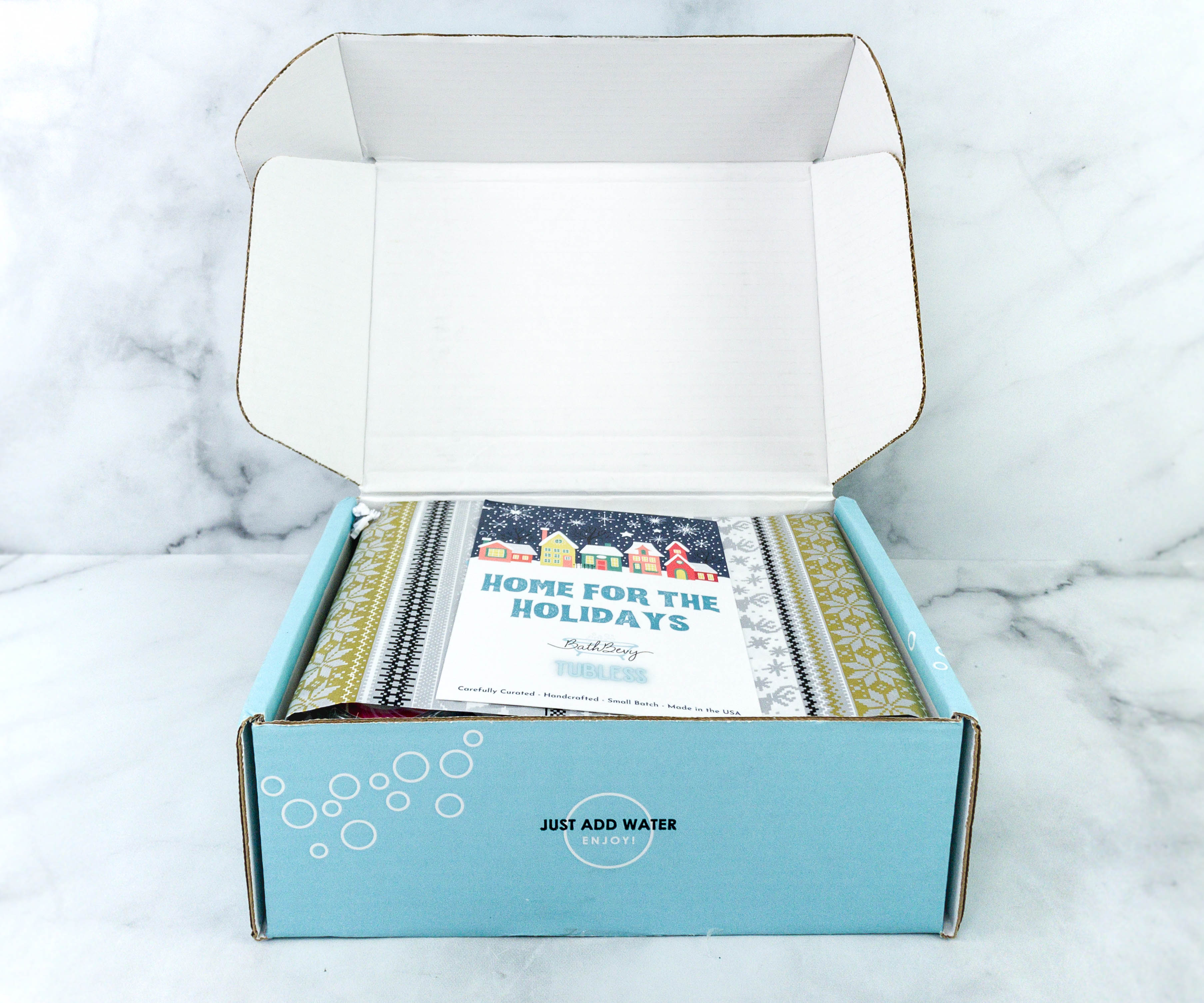 The box is full and on top of the items is a card.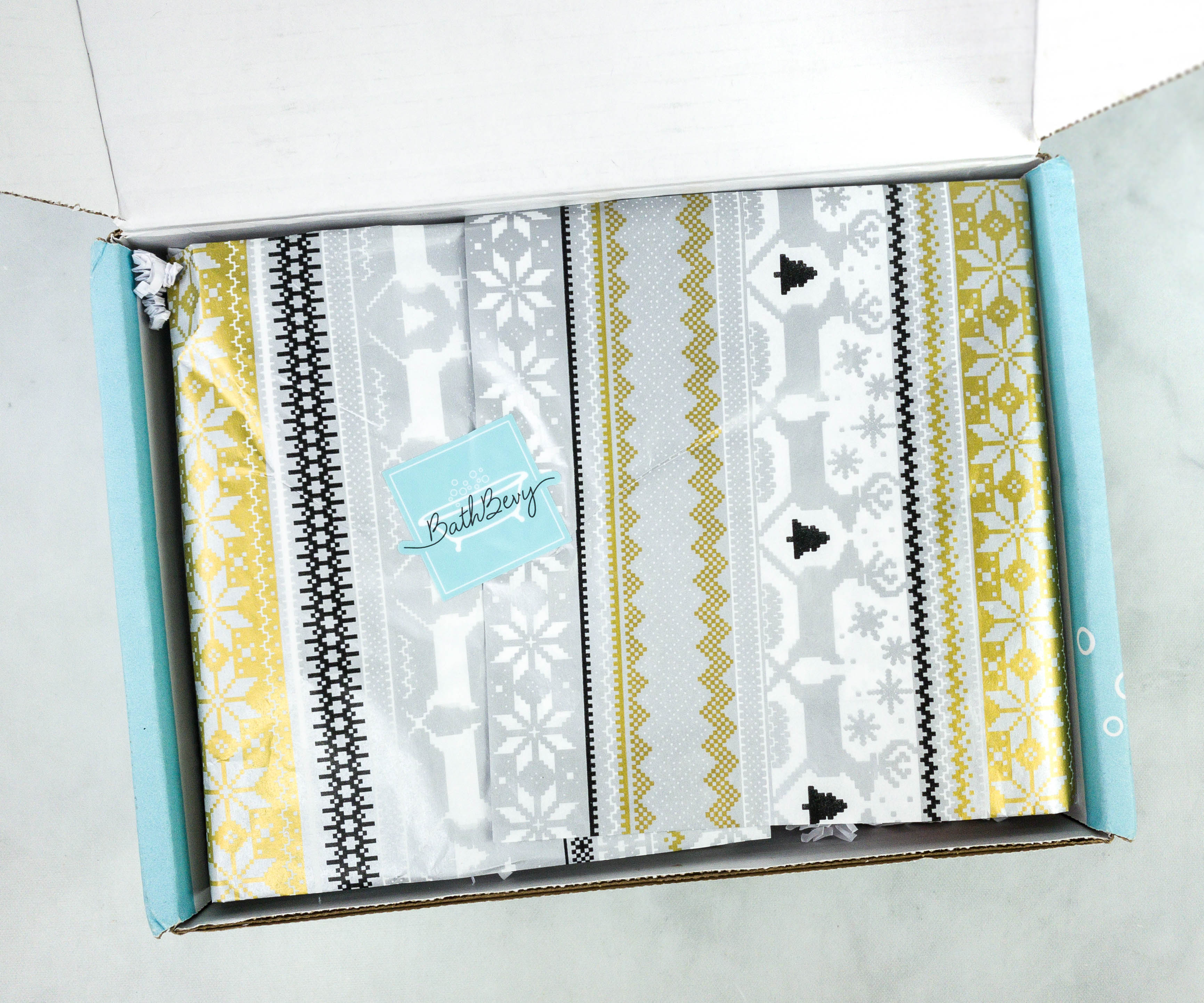 The items were wrapped in festive tissue paper, sealed by a Bath Bevy sticker!
They were also cushioned with paper squiggles.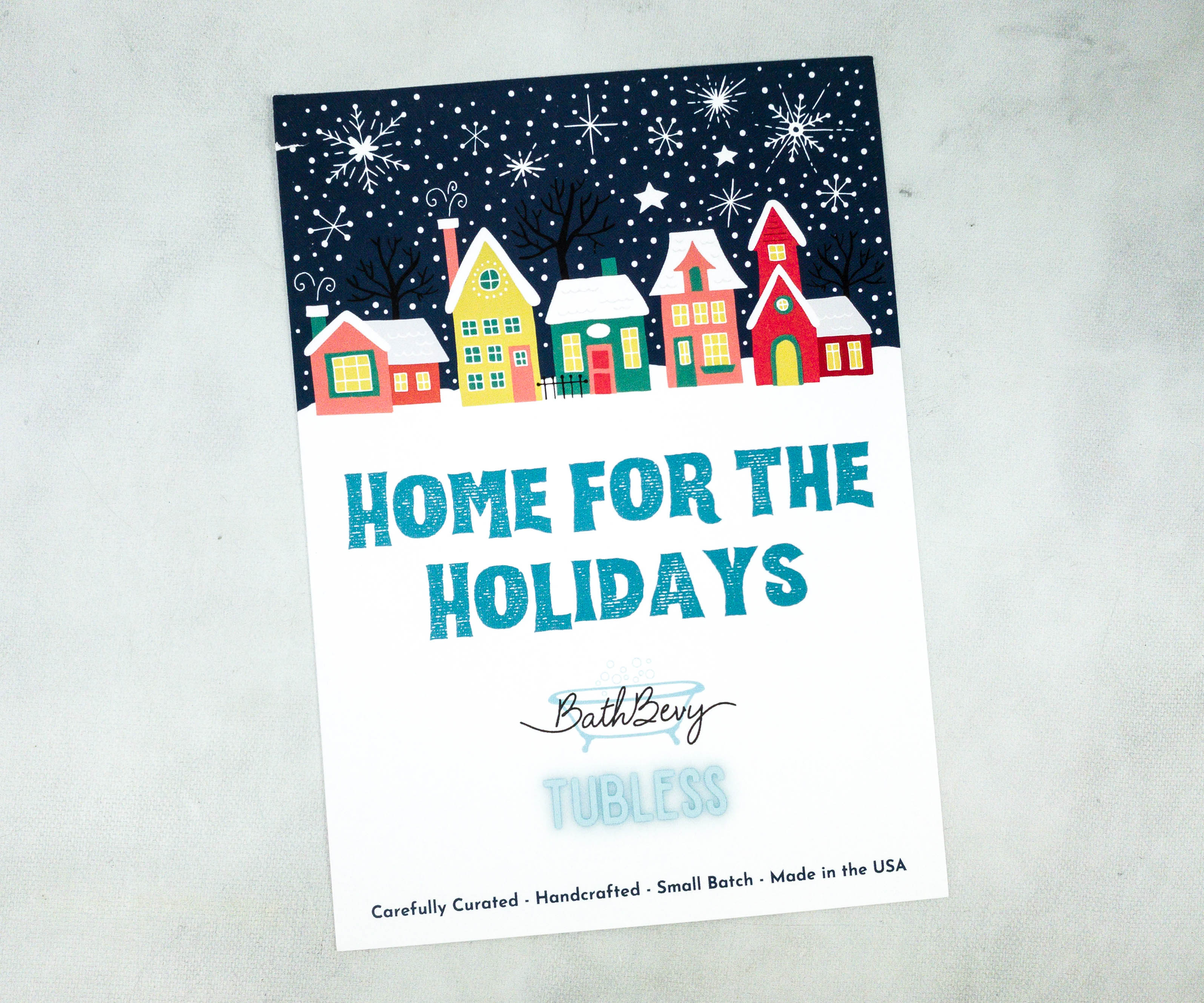 This month's theme is Home for the Holidays!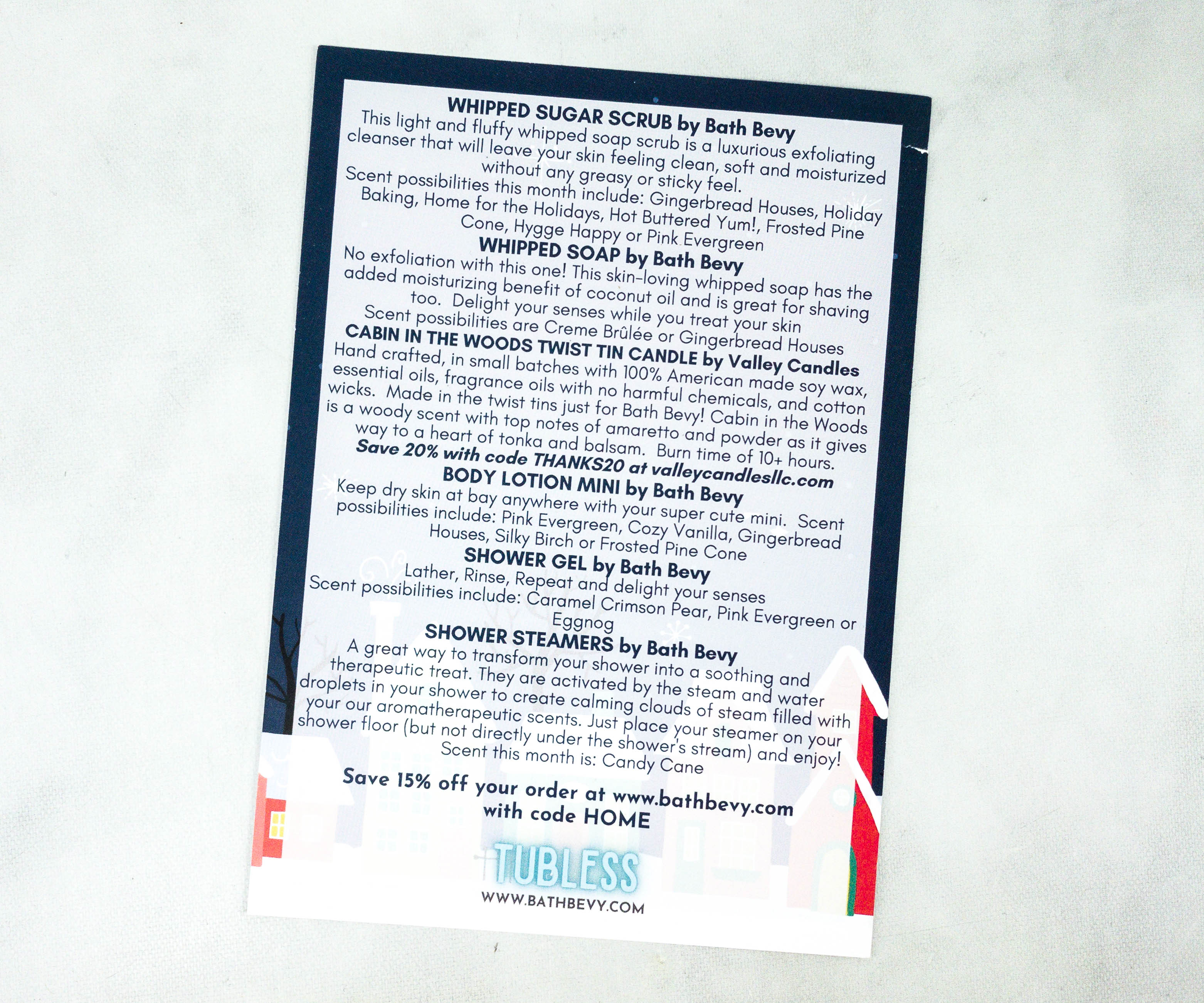 At the back, there's a list of all the products along with a short description for each one.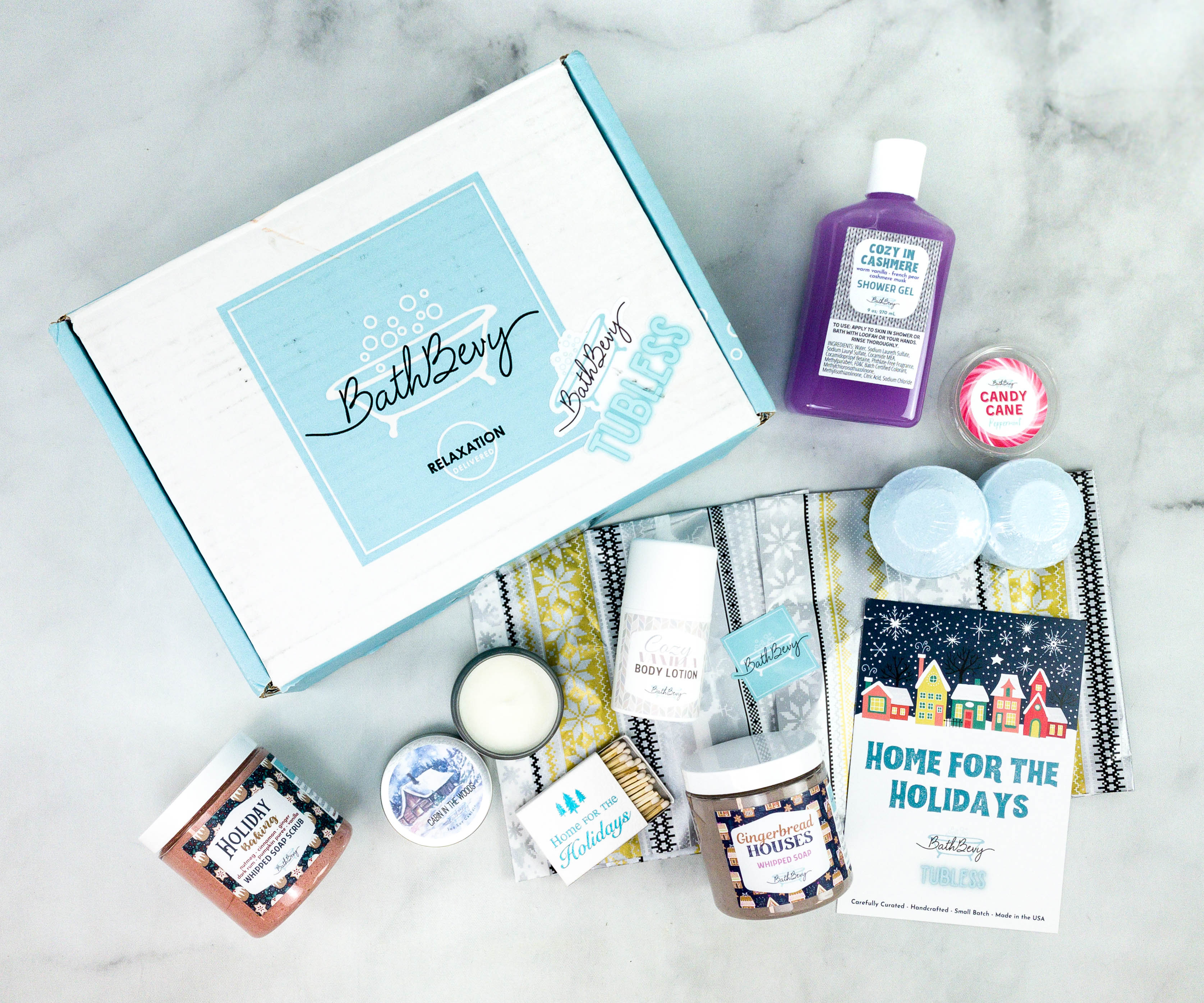 Everything in my box!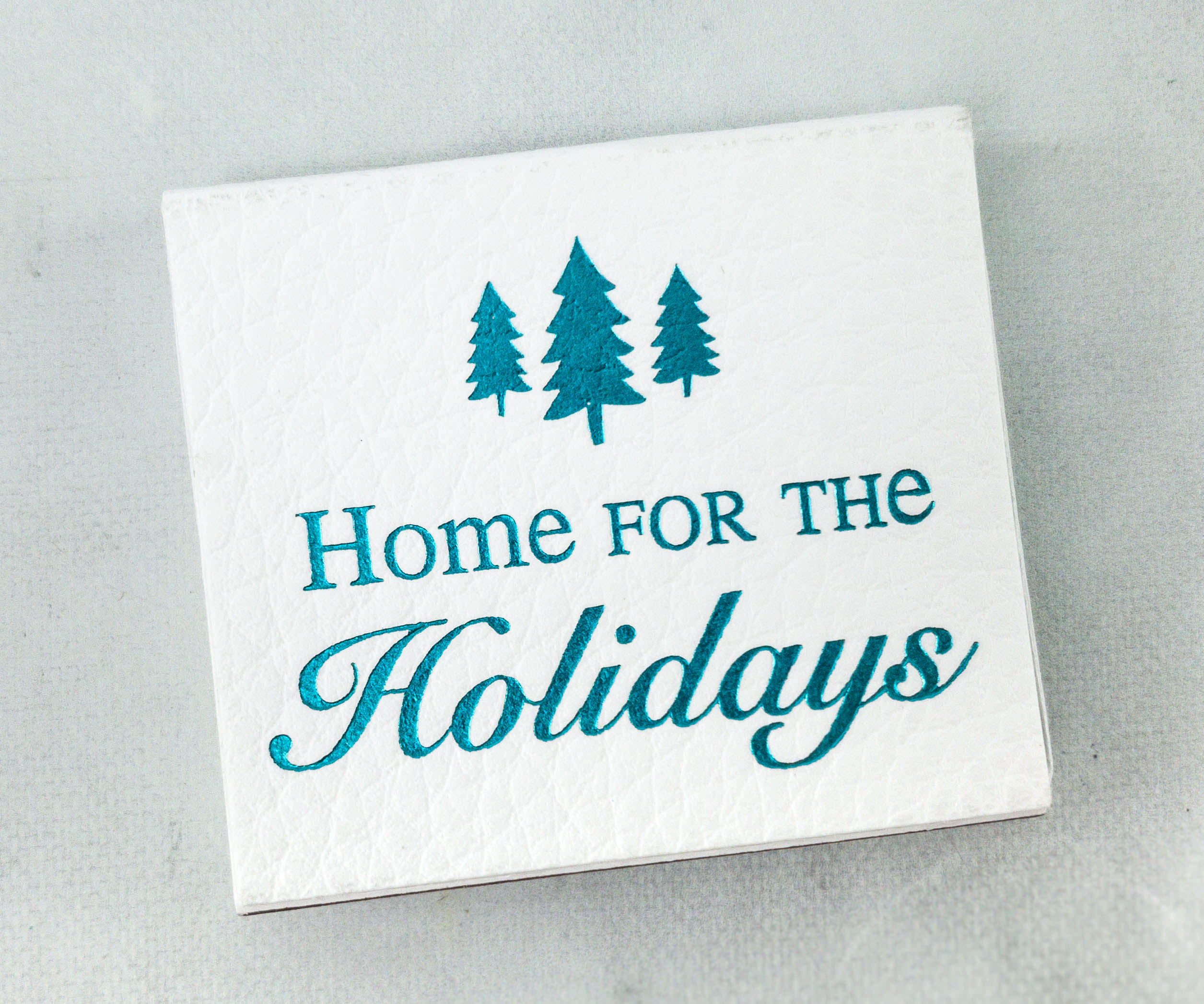 Match Sticks. The matches came in a cute box packaging. It has an embossed metallic text that features this month's theme!
These match sticks can be used to light up the candle from this box and even for emergency purposes.
Shower Steamers Candy Cane ($12) Showers can be turned into a relaxing experience with these shower steamers!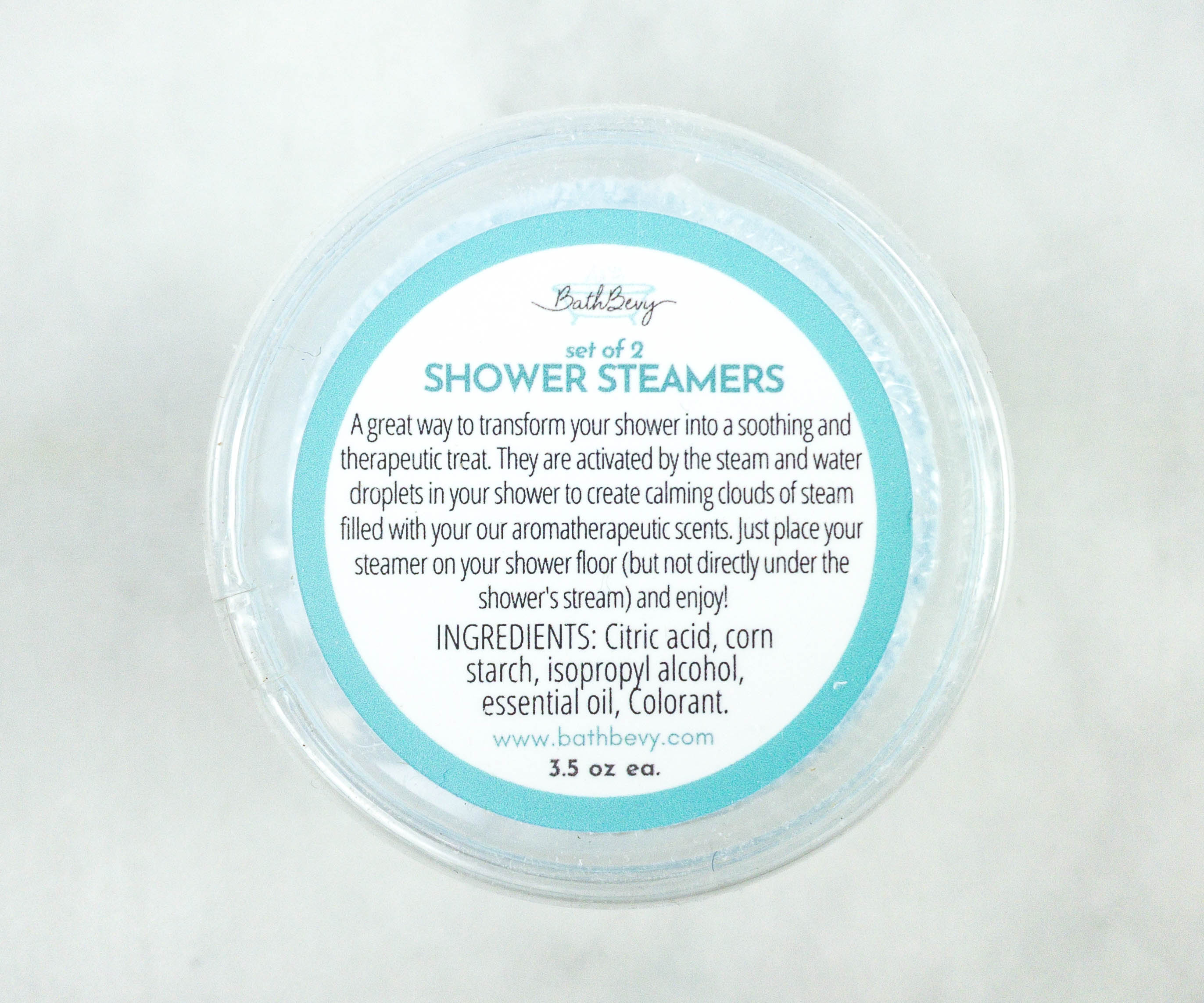 This is activated by water droplets in the shower and lets off a pleasant-smelling steam. It's like your own aromatherapy in the shower!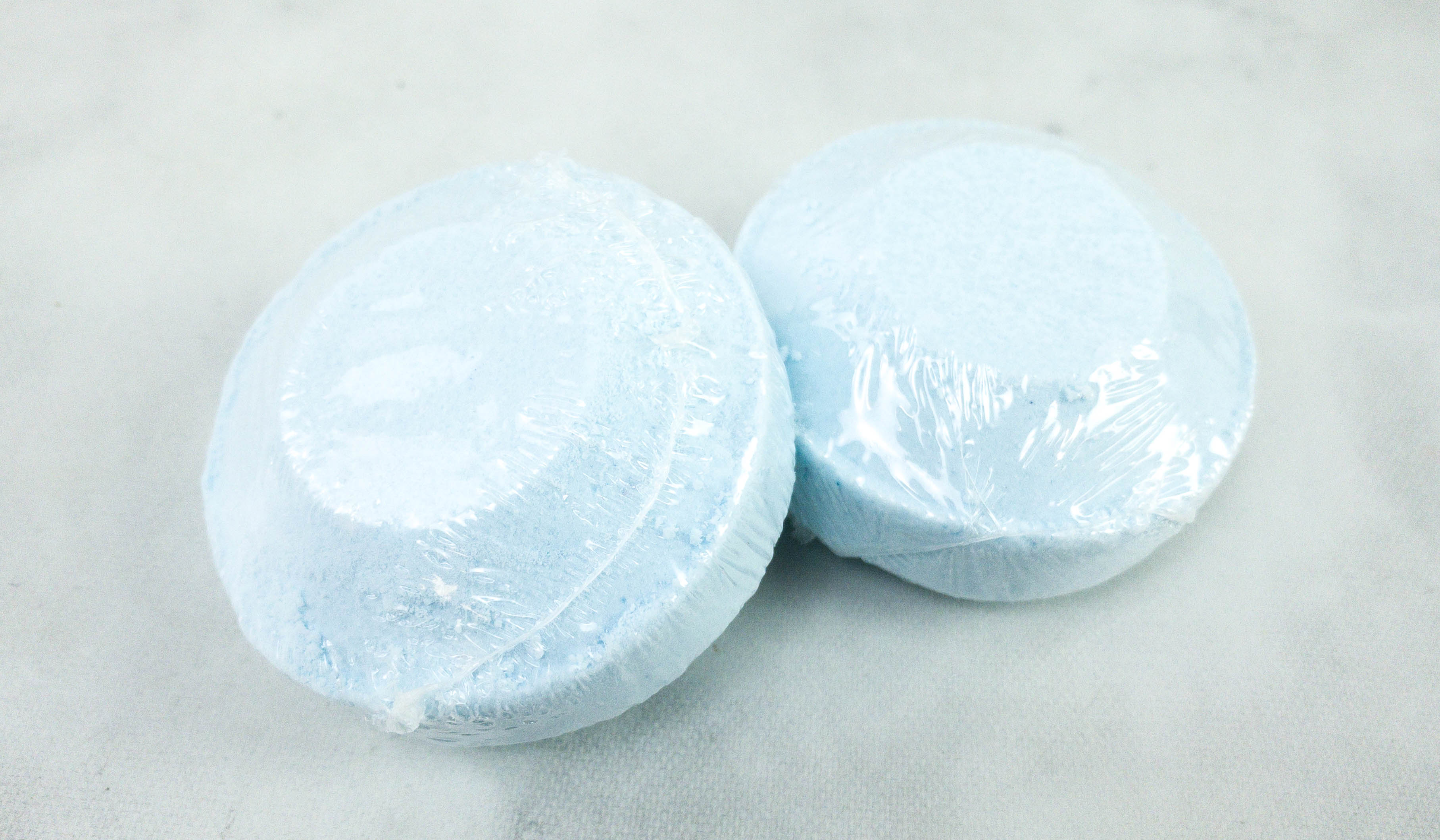 There are 2 pieces of shower steamers in the box and I like that they came separately sealed to make sure that the other stays fresh until the time I need it! Its scent is called Candy Cane and it smells exactly like peppermint!
Shower Gel. This shower gel smells amazing, and it lathers super nicely on the skin as well. It was sealed with a holiday-inspired tape to prevent it from leaking.
I received it in Cozy Cashmere which has notes of warm vanilla, french pear, and cashmere musk. Other scents subscribers might have received are Caramel Crimson Pear, Pink Evergreen, or Eggnog.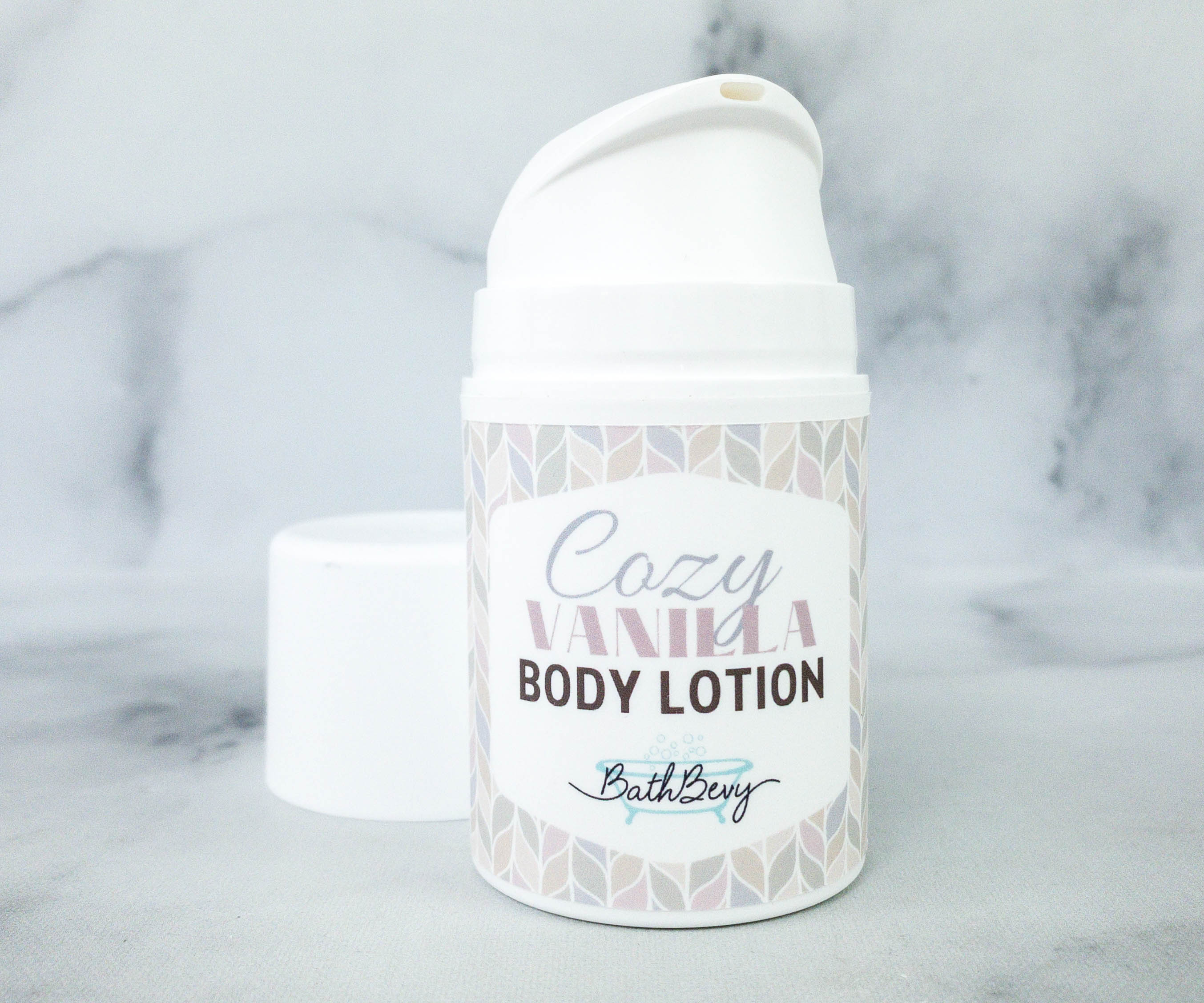 Body Lotion Mini ($9) This lotion helps keep the skin soft, smooth, and hydrated after showering. It comes in a mini bottle that's easy to bring anywhere. I have the Cozy Vanilla scent which I really like because it's faint and not too overpowering. It left me feeling and smelling fresh all day long. Other scents subscribers might receive are Pink Evergreen, Gingerbread Houses, Silky Birch, or Frosted Pine Cone.
Valley Candles Cabin in the Woods Twist Tin Candle ($8) For some relaxing shower time, make sure to light up a scented candle. You don't need to be soaking in the tub to enjoy them as you can be preparing for your shower or doing your skincare routine while they're burning.
I like that this came in a tin tub because I can still repurpose it after finishing off my candle. It's a nice, eco-friendly way to enjoy scented candles! Cabin in the Woods has top notes of amaretto and powder, plus tonka and balsam in the middle. I love woody scents and this fits the bill.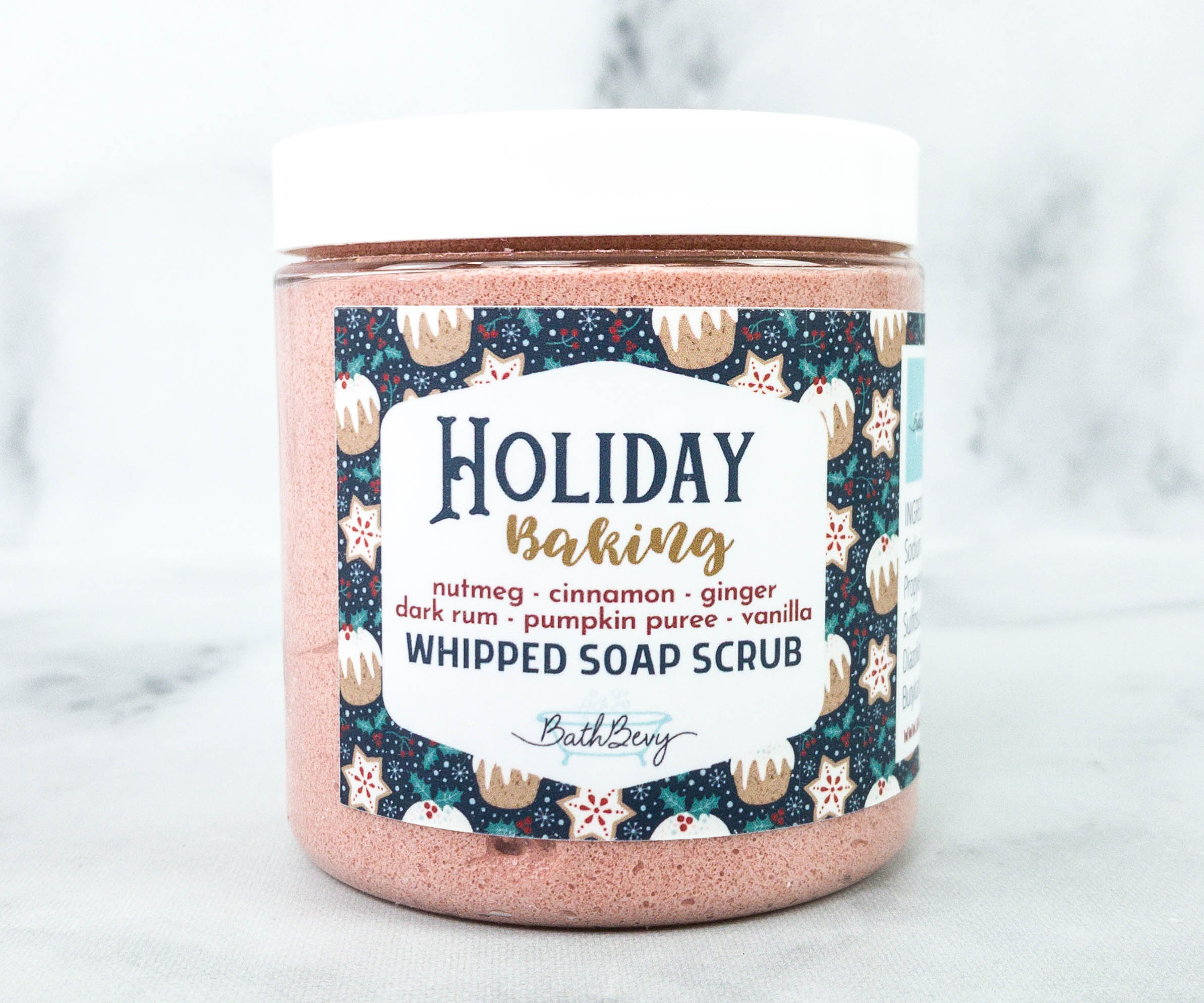 Whipped Sugar Scrub ($12) This sugar scrub works really well in helping me get rid of dry skin without stripping off moisture! It's light and gentle, and it doesn't leave a sticky feeling on my skin either.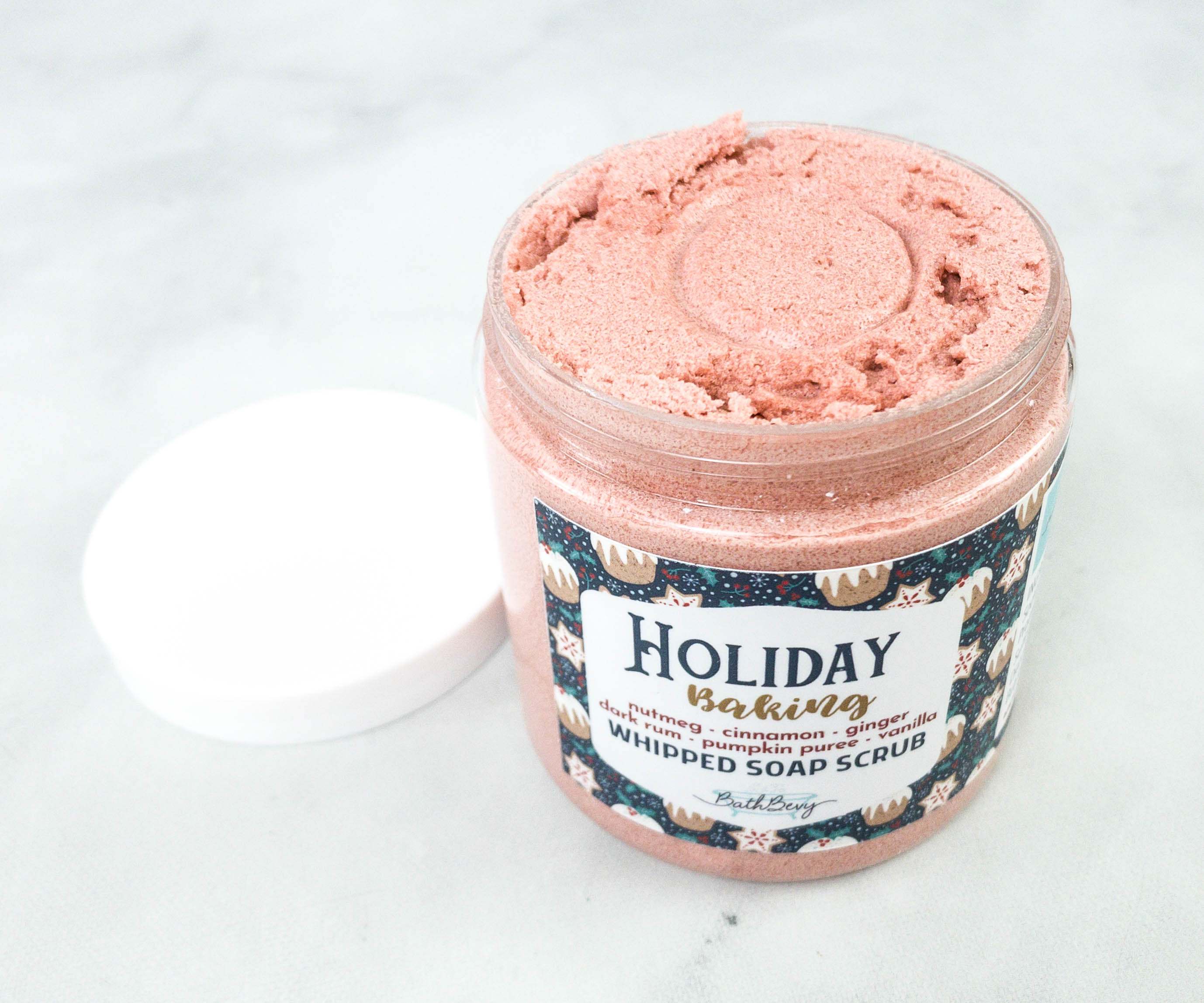 I received the scent Holiday Baking which has scent notes of nutmeg, cinnamon, ginger, dark rum, pumpkin puree, and vanilla. It totally reminds me of those scrumptious holiday treats!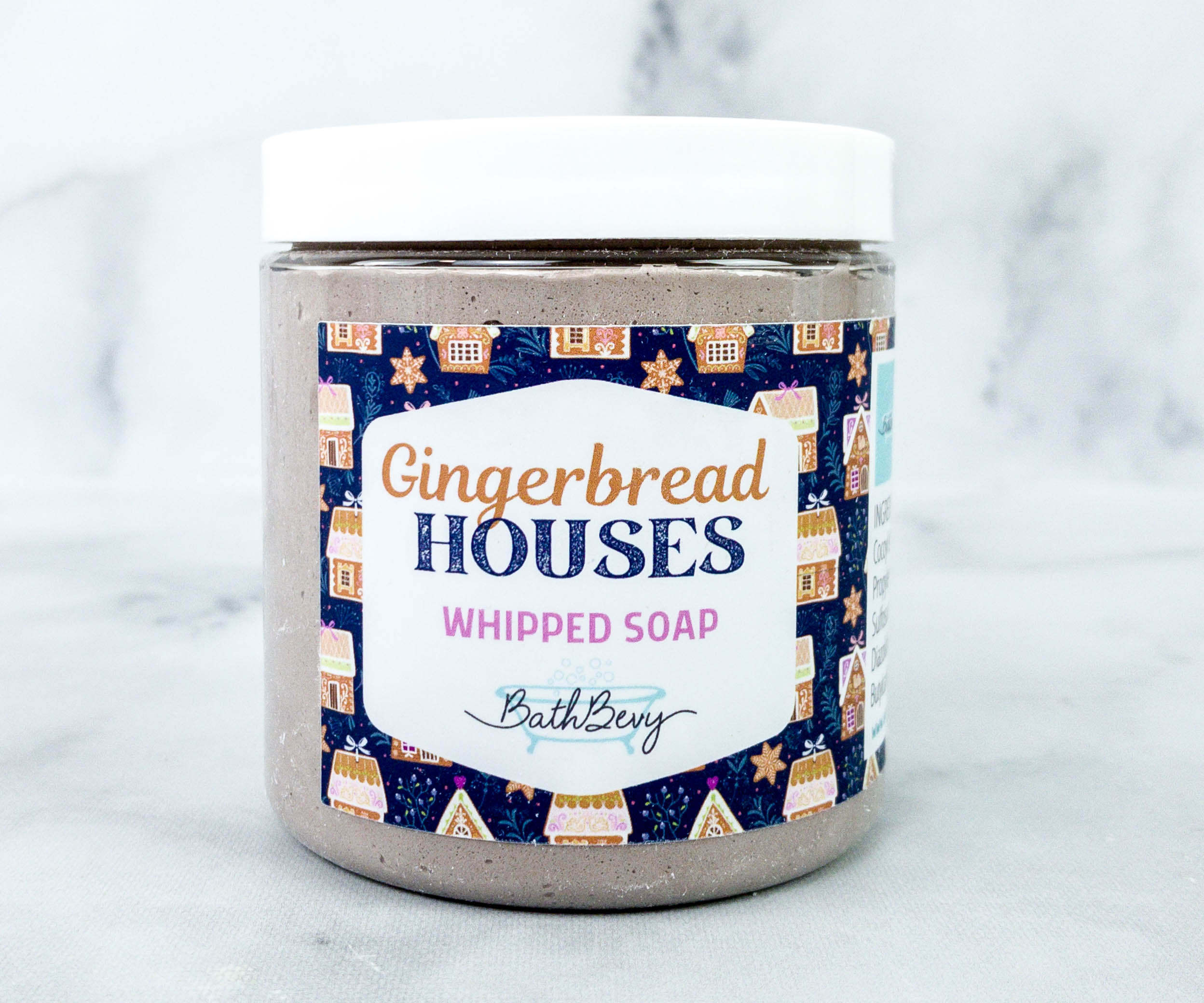 Whipped Soap. This whipped soap cleanses the skin and helps keep it moisturized! It's frothy and it feels really good on the skin. Subscribers will receive either Gingerbread Houses or Creme Brulee. I received the latter! It smells warm and inviting with notes of ginger and cinnamon.
The formula contains coconut oil that is known to nourish, hydrate, and protect the skin. Oh, and since this has a frothy texture, so you can use this for shaving as well!
I love that Bath Bevy now has a tubless option since not everyone has a tub or prefers using the tub. The selection of bath and body products in this Tubless box didn't disappoint either! It includes a shower gel and shower steamers which are super easy to use, as well as whipped scrub and whipped soap that both have a nourishing and hydrating formula. I even received a scented candle to enjoy even after shower time! Everything smells wonderful, and if I have to pick a favorite scent it would be the gingerbread ones. They never fail to put me in a holiday mood! If you want to keep yourself pampered or to give someone a relaxing gift, this subscription is a fantastic choice, especially because the themes are always so great!
Did you love this month's Bath Bevy Tubless box?