Barkbox is a monthly subscription box created just for dogs! Each box is themed, and includes toys, treats and photo-worthy props. The classic assortment is composed of 2 toys, 2 treats, and 1 chew, but you can also customize a box to fit your dog's needs. A monthly plan costs $35 and there are discounts if you get a longer plan. The best deal is the 12-month plan, which reduces the monthly cost of the box to $23. Shipping is free in the contiguous United States.
DEAL: Get a FREE month on a 6 or 12-month subscription when you sign up for BarkBox with this link!
HOLIDAY DEAL: Get a FREE UPGRADE to a DOUBLE DELUXE box on your first month with a purchase of 6-, or 12-month subscription. No coupon needed, just use this link to sign up. Ends 12/13.
This Barkbox is for small dogs like our miniature schnauzers, Lindy and Dean, but you can get them for medium and large dogs too. Check out our Barkbox reviews for a peek at the big dog boxes! Plus, they now offer Barkbox SUPER CHEWER – the heavy chewer box!
This month's theme is DOGSGIVING!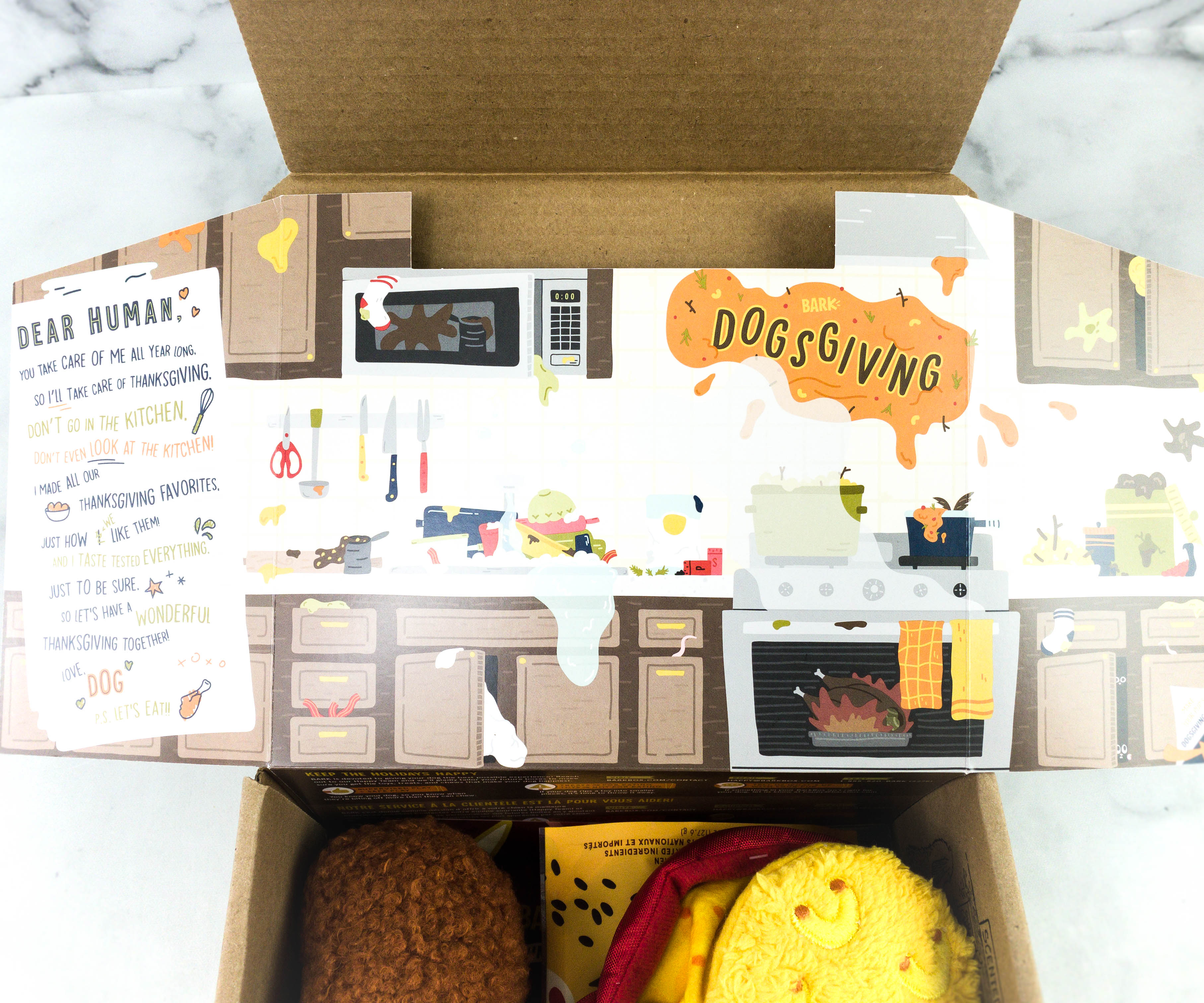 The box this month doesn't contain any custom-made wrapping paper. Instead, they used this month's theme to design the carton and to cover all the items inside the box.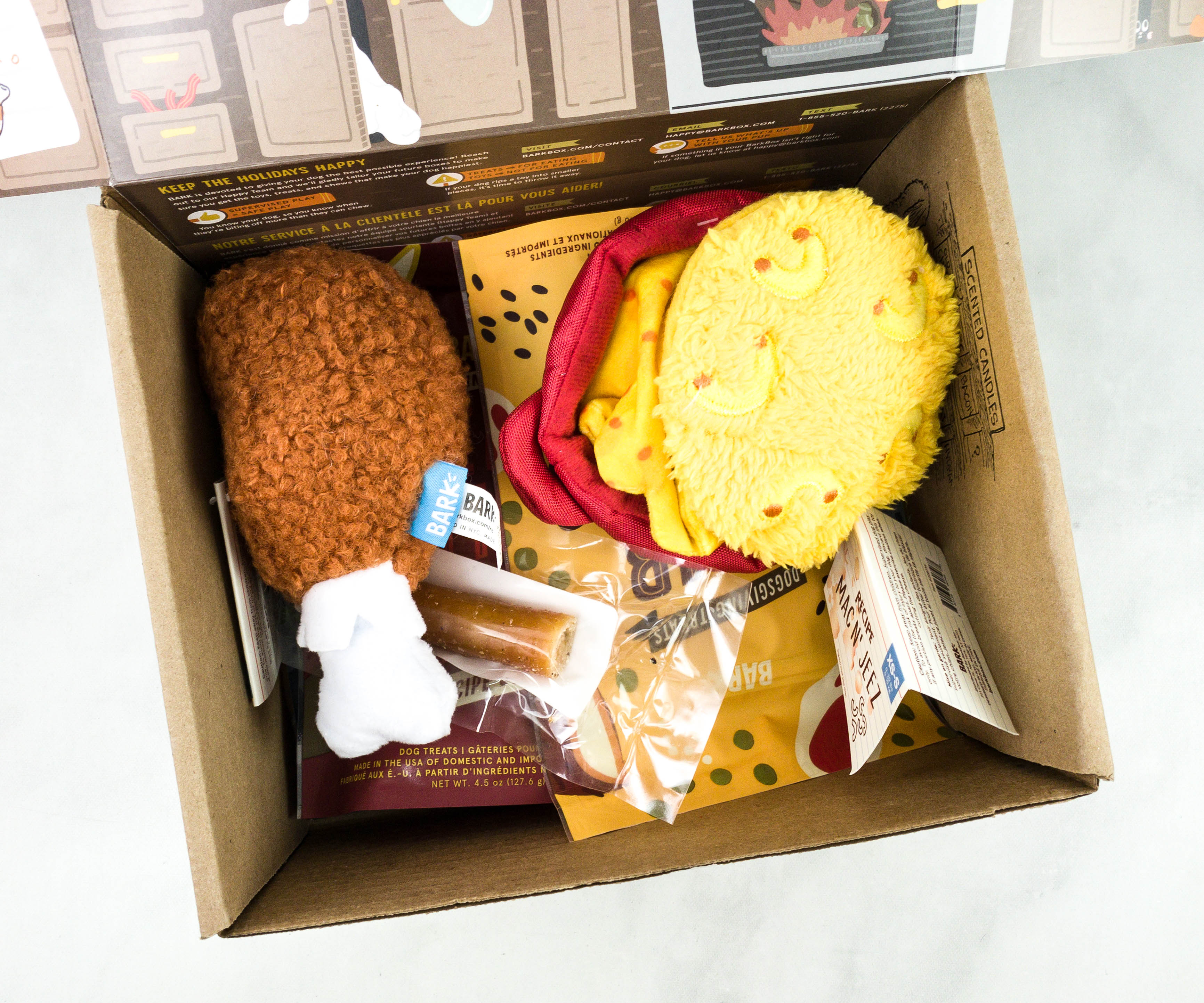 As usual, there were no fillers or squiggles, just treats and toys for your pups to enjoy!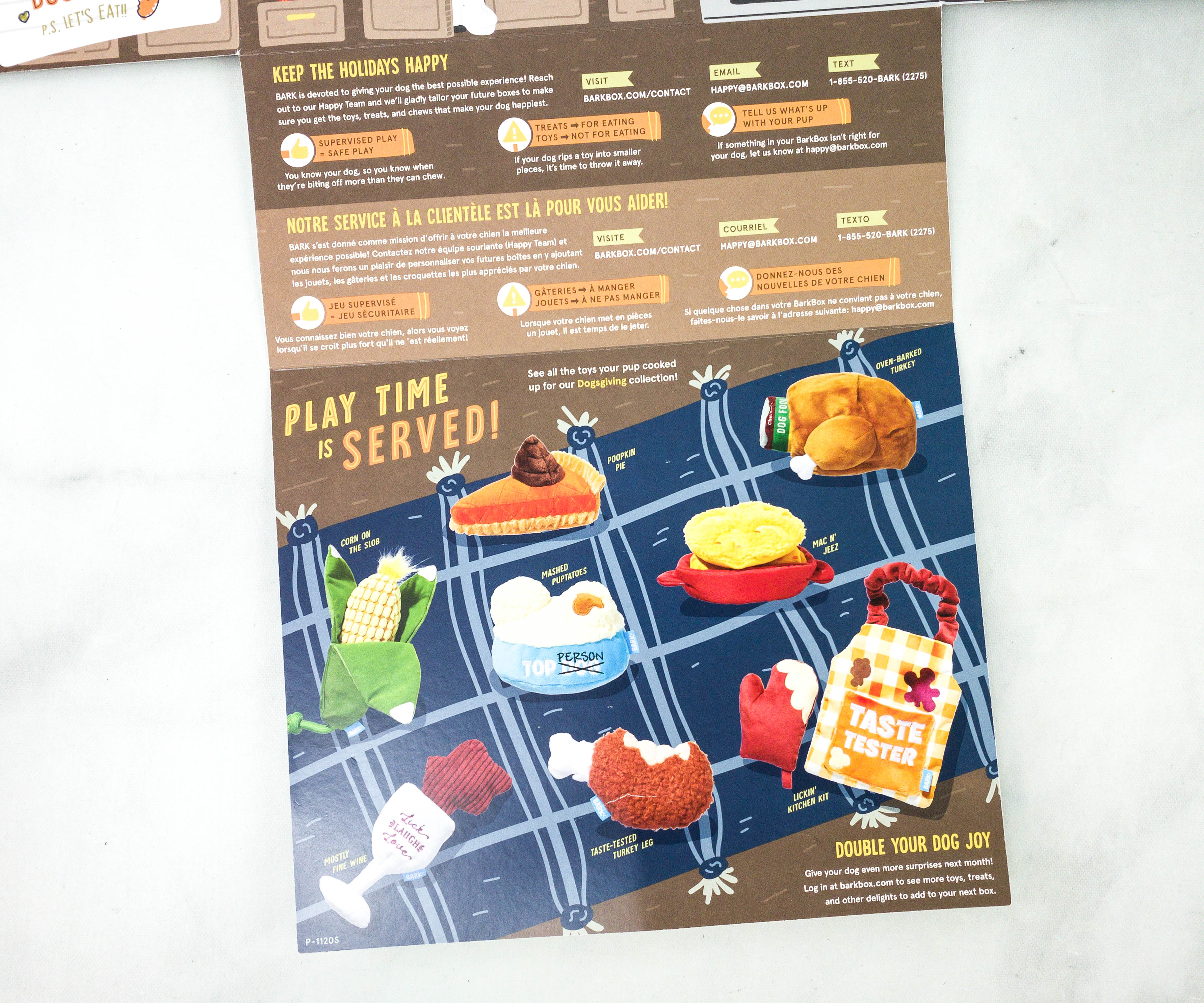 This part of the carton features photos of the toys that you might get in this month's collection.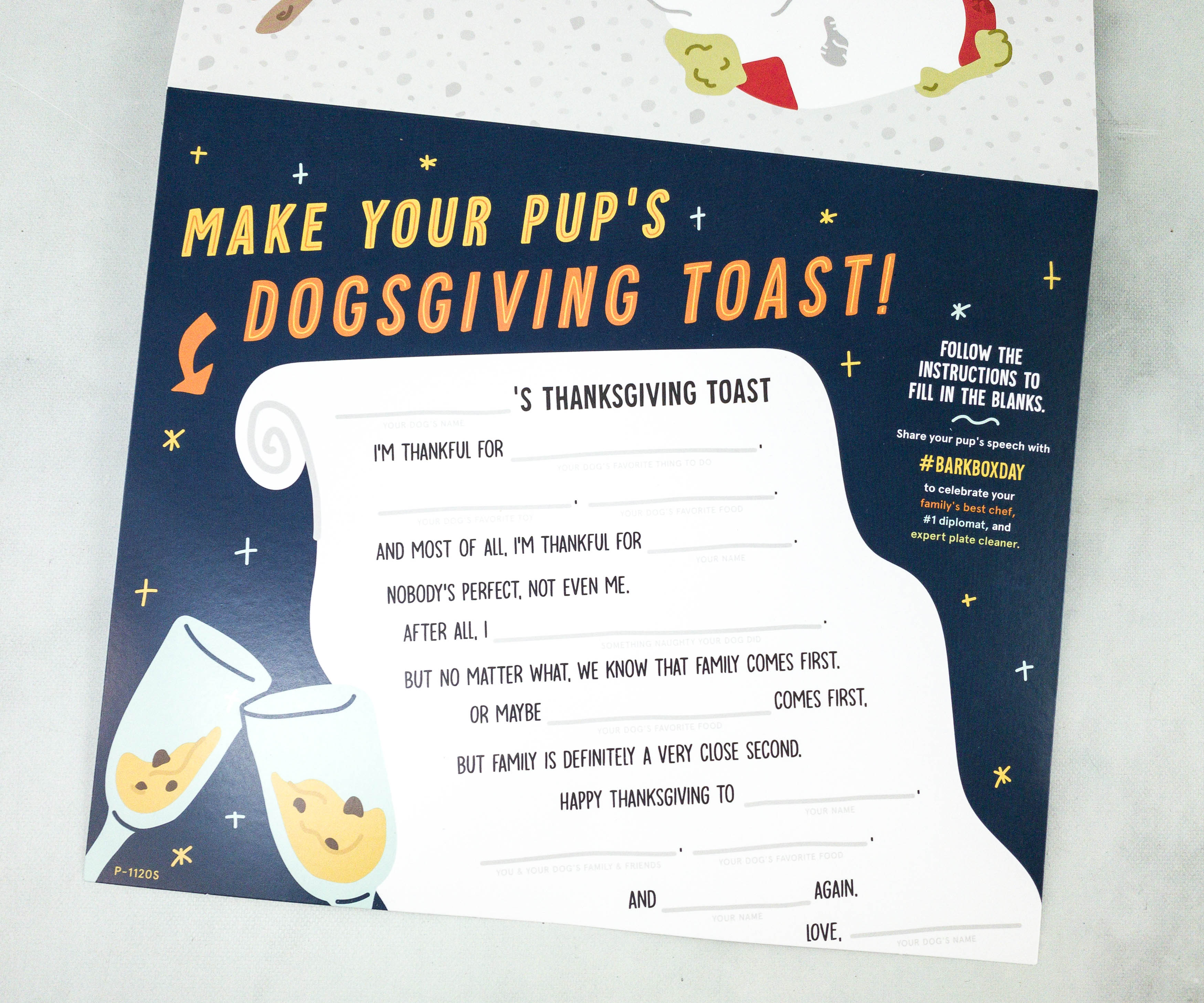 There's even a Dogsgiving toast!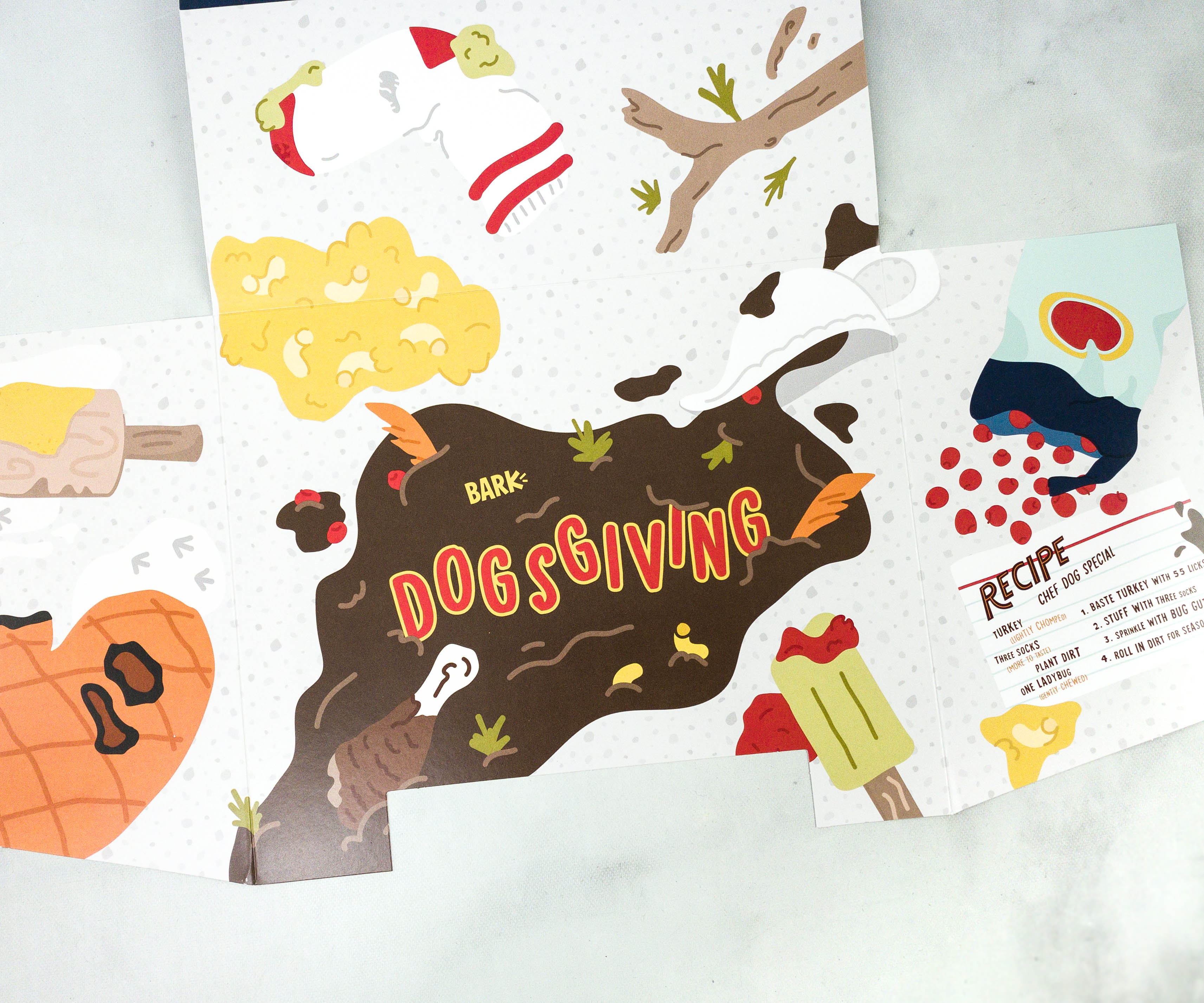 This is such a fun theme!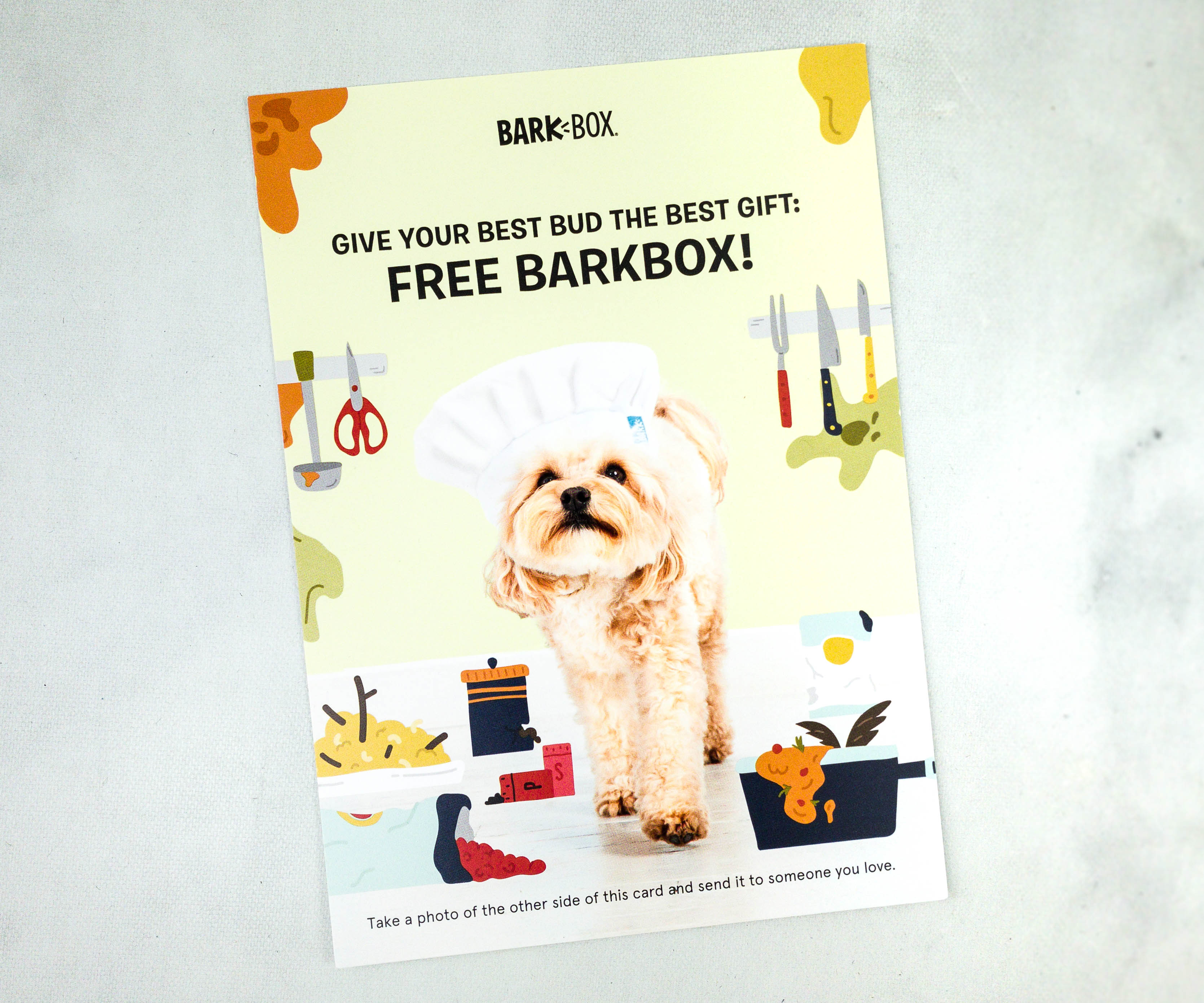 As always, the box comes with an exclusive card from BarkBox!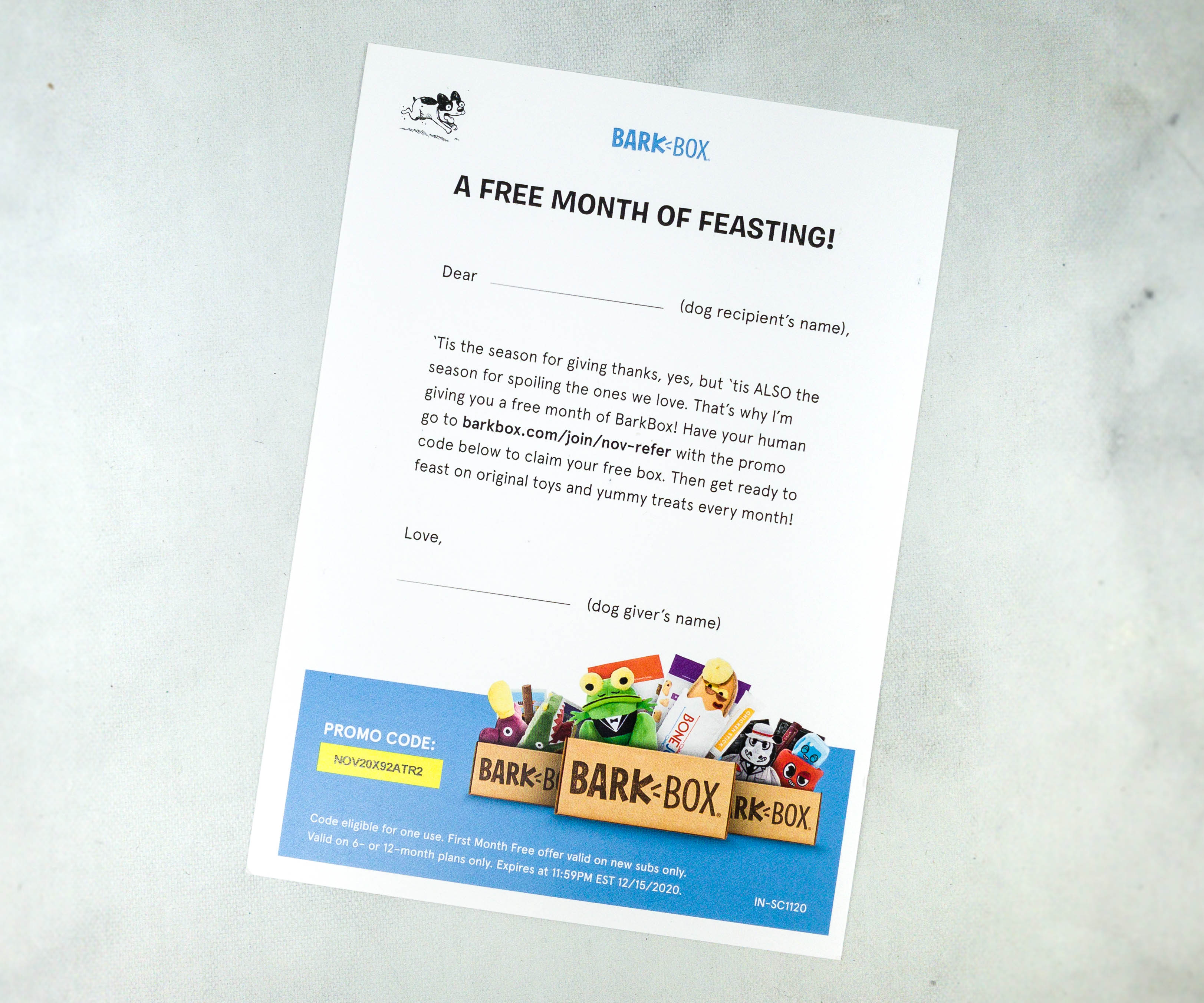 At the back of the card is a coupon code for one free box!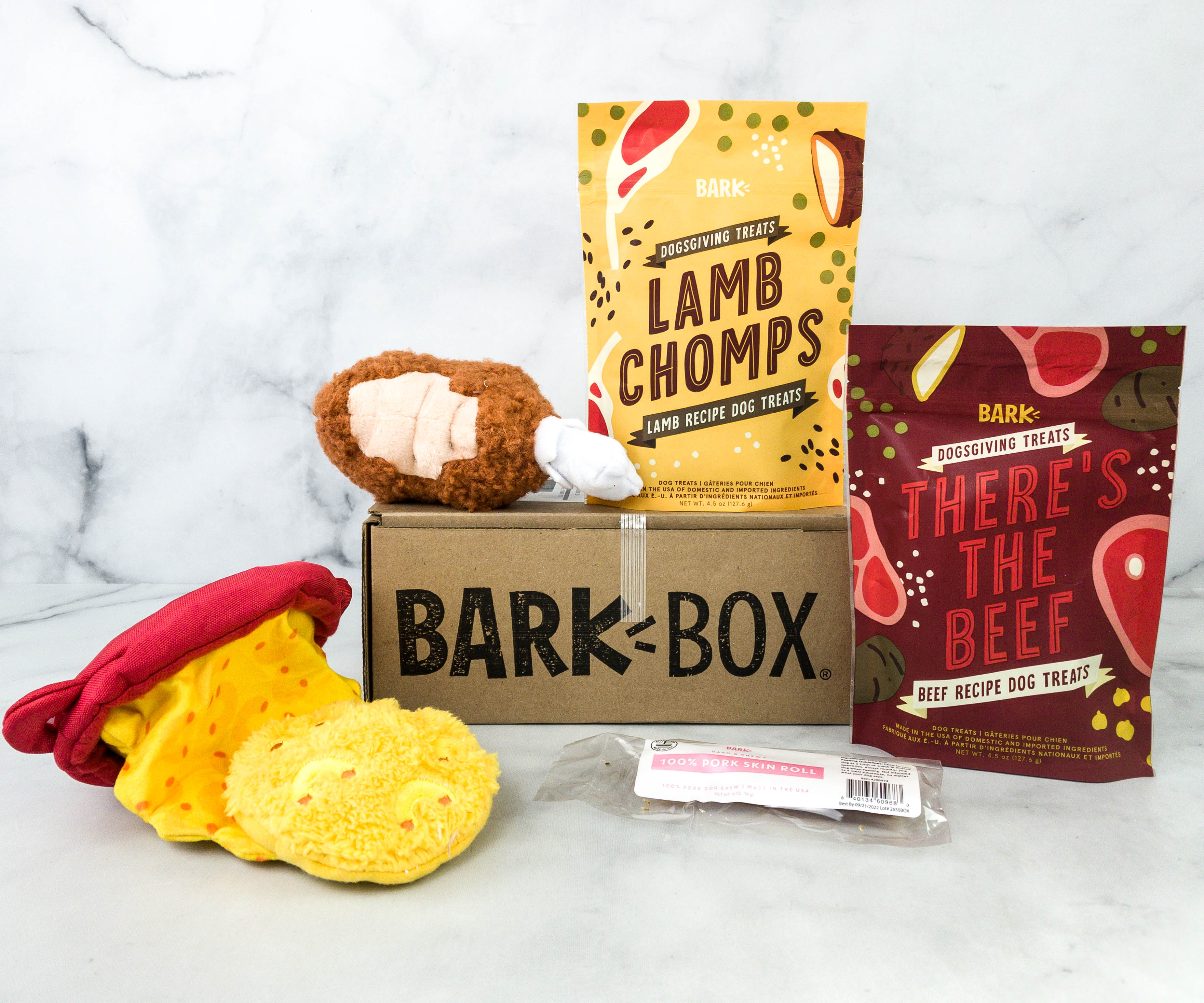 Everything in my November 2020 box!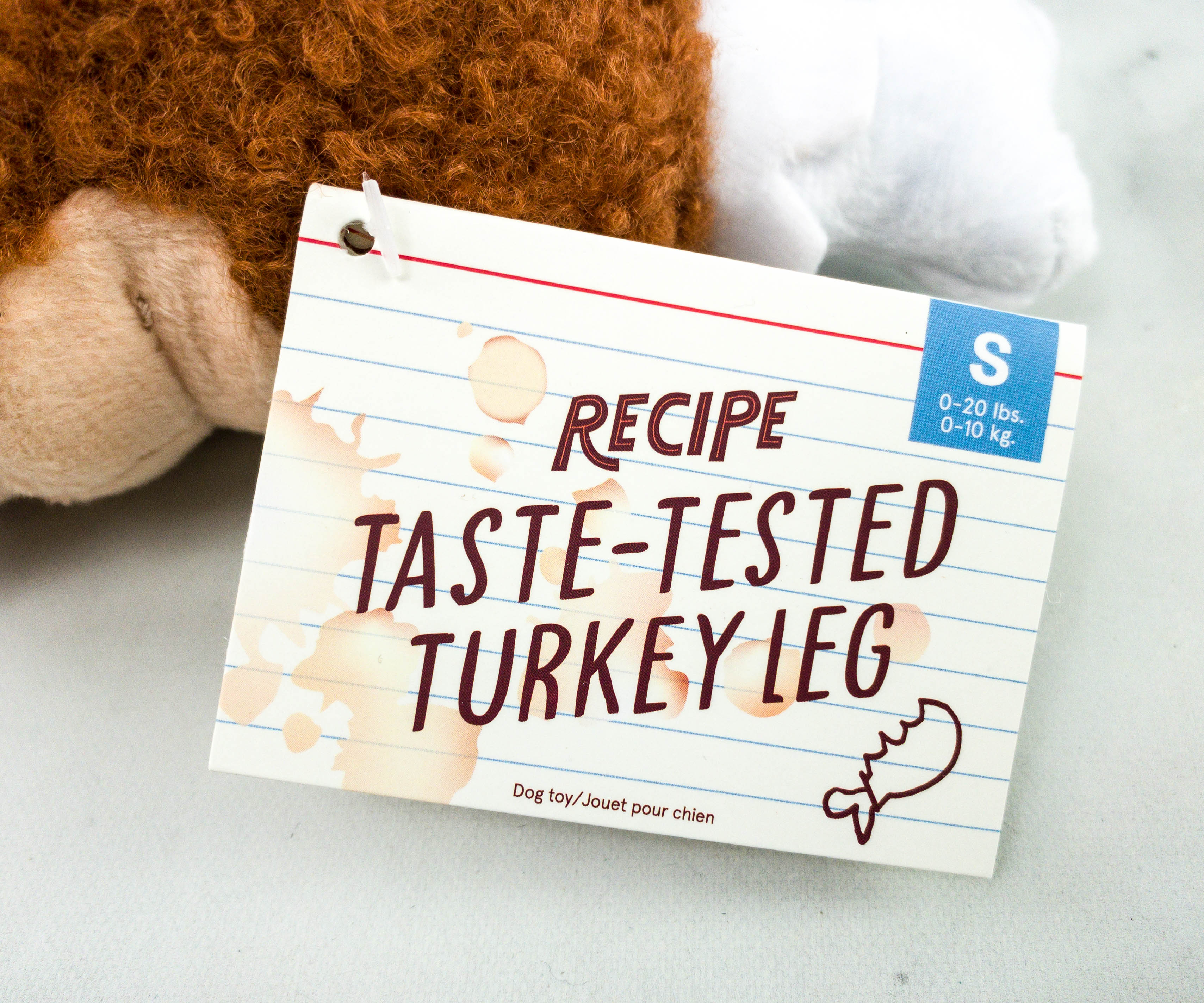 Taste-Tested Turkey Leg Dog Toy. This fluffy toy is shaped like a turkey leg! It's designed for small-sized dogs or those that weigh less than 10 kg.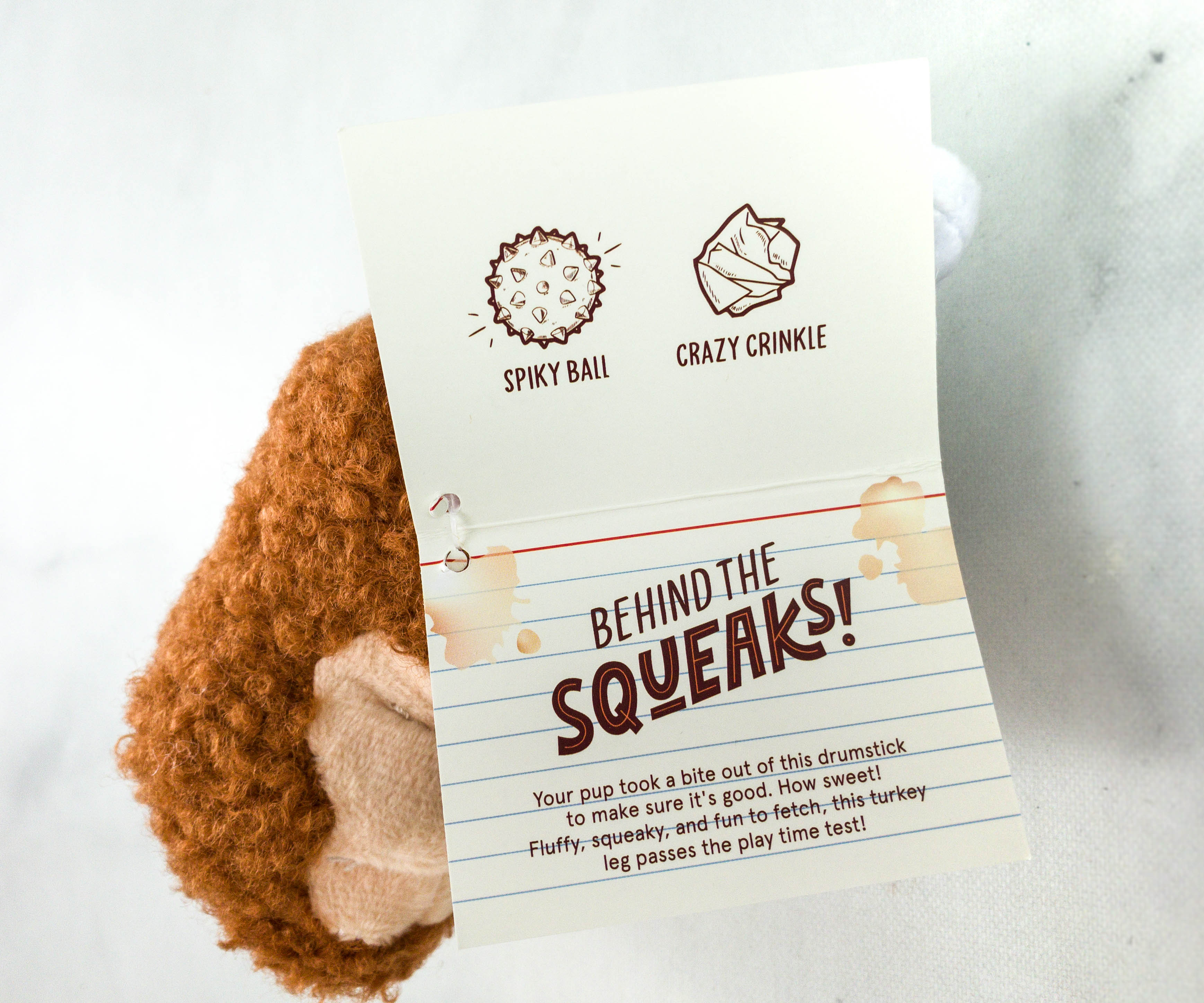 According to the label, this toy is made from premium-quality materials with built-in crazy crinkles and spiky balls inside.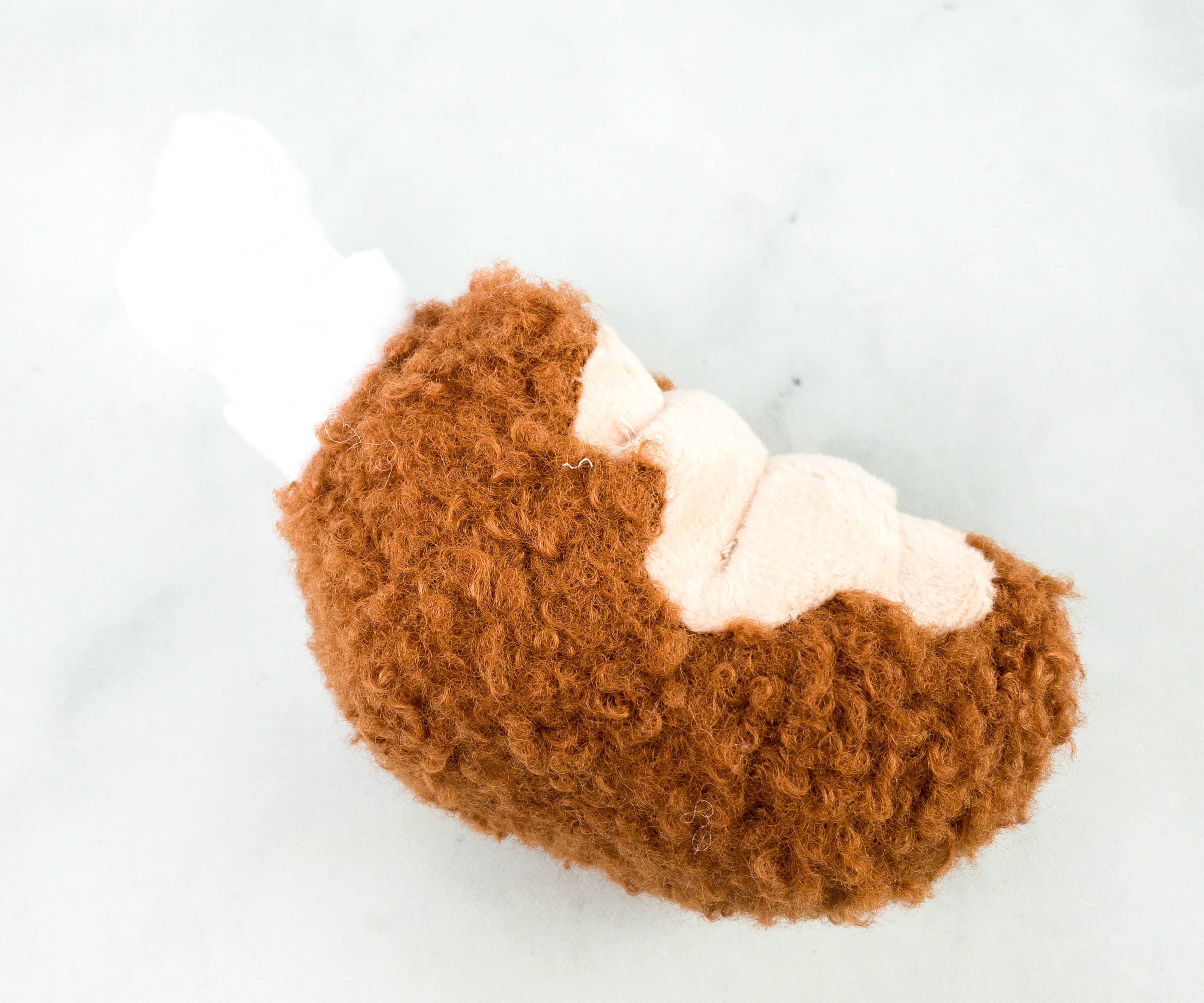 It's furry and soft! It's also durable, since it comes with a puncture-proof outer layer.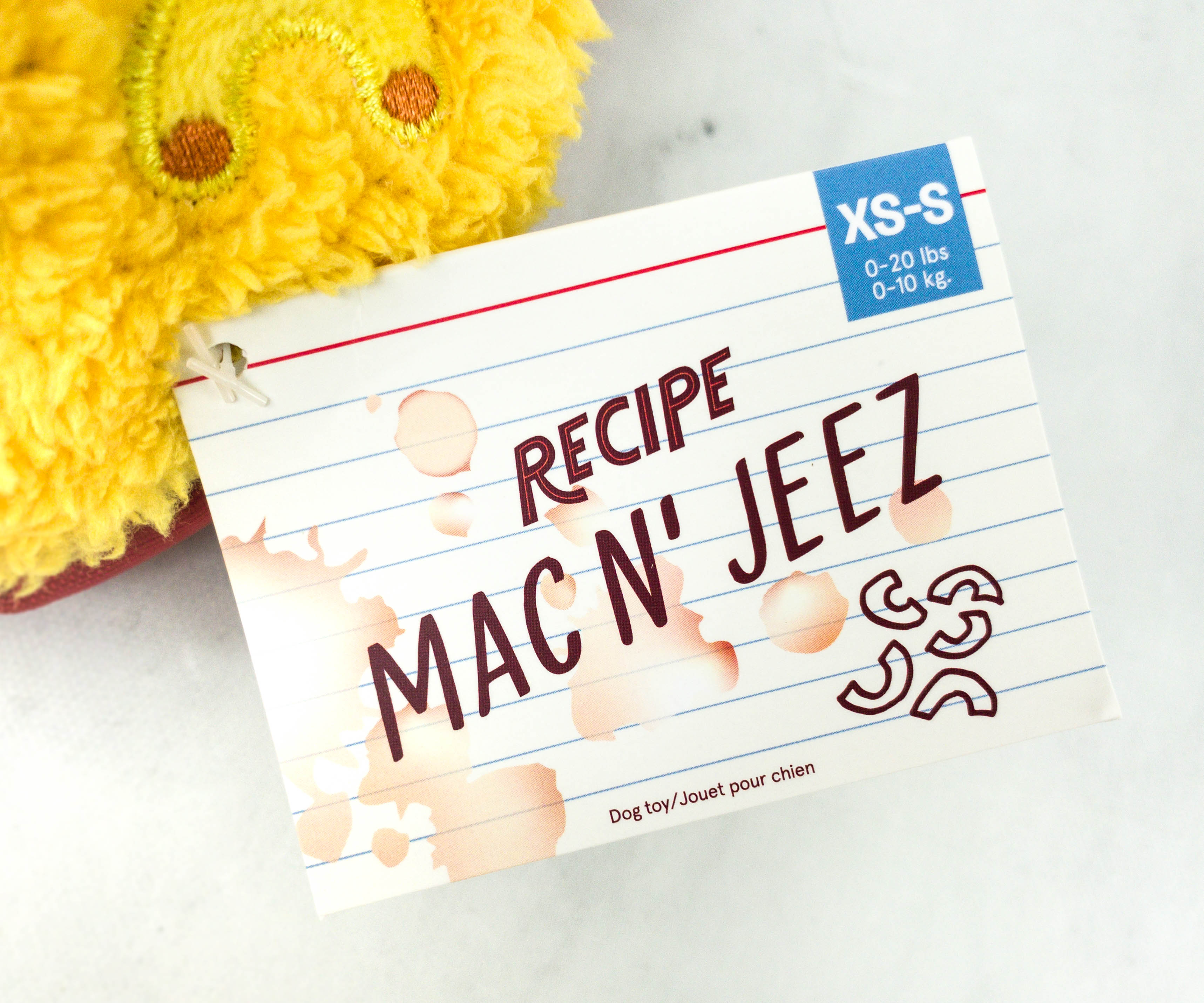 Mac N' Jeez Dog Toy. Dogs can't have mac n' cheese but at least they can enjoy this mac n' cheese inspired plush toy!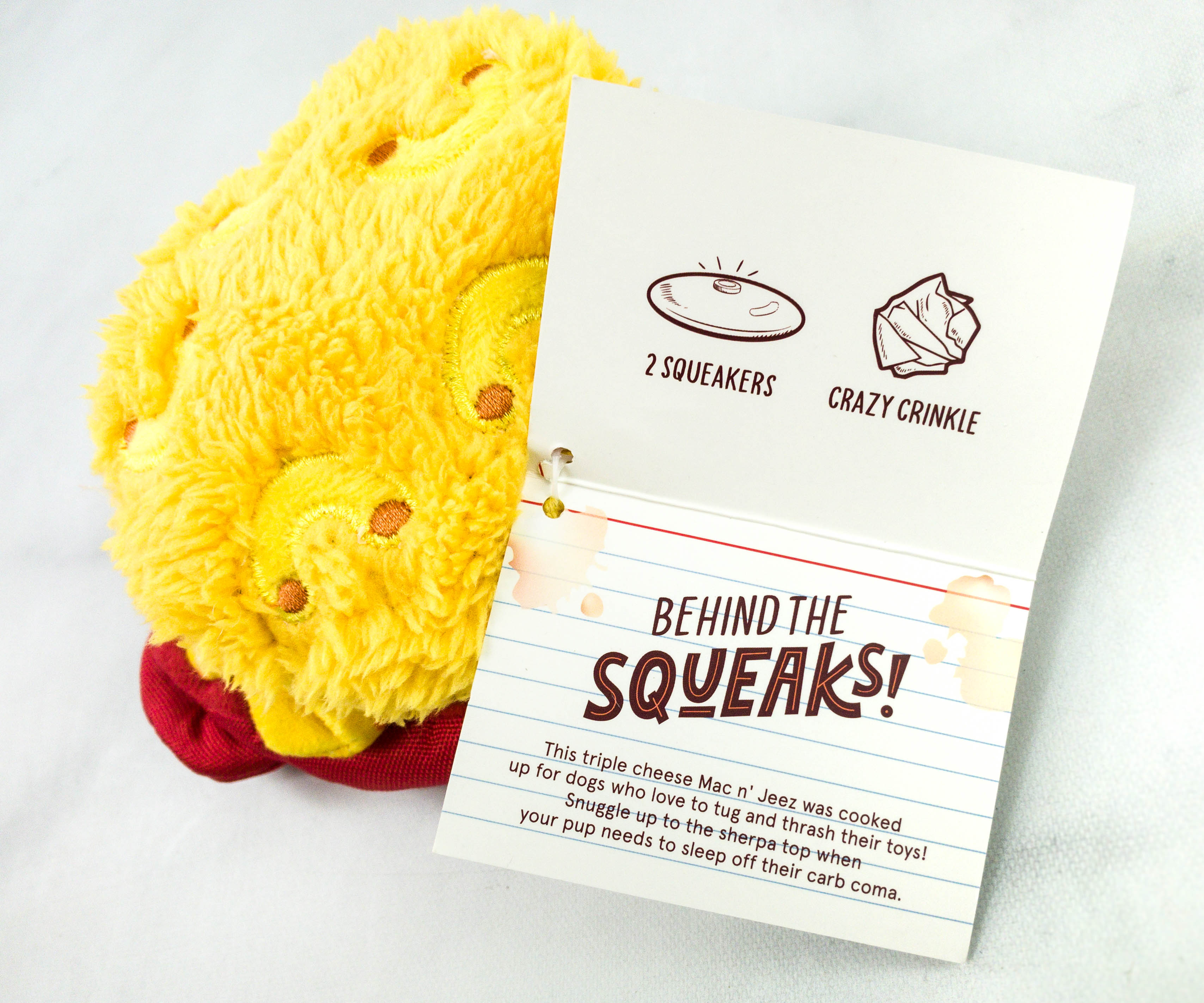 Inside this fun toy have 2 pieces of squeakers and a crazy crinkle that makes loud squeaky sounds when bitten.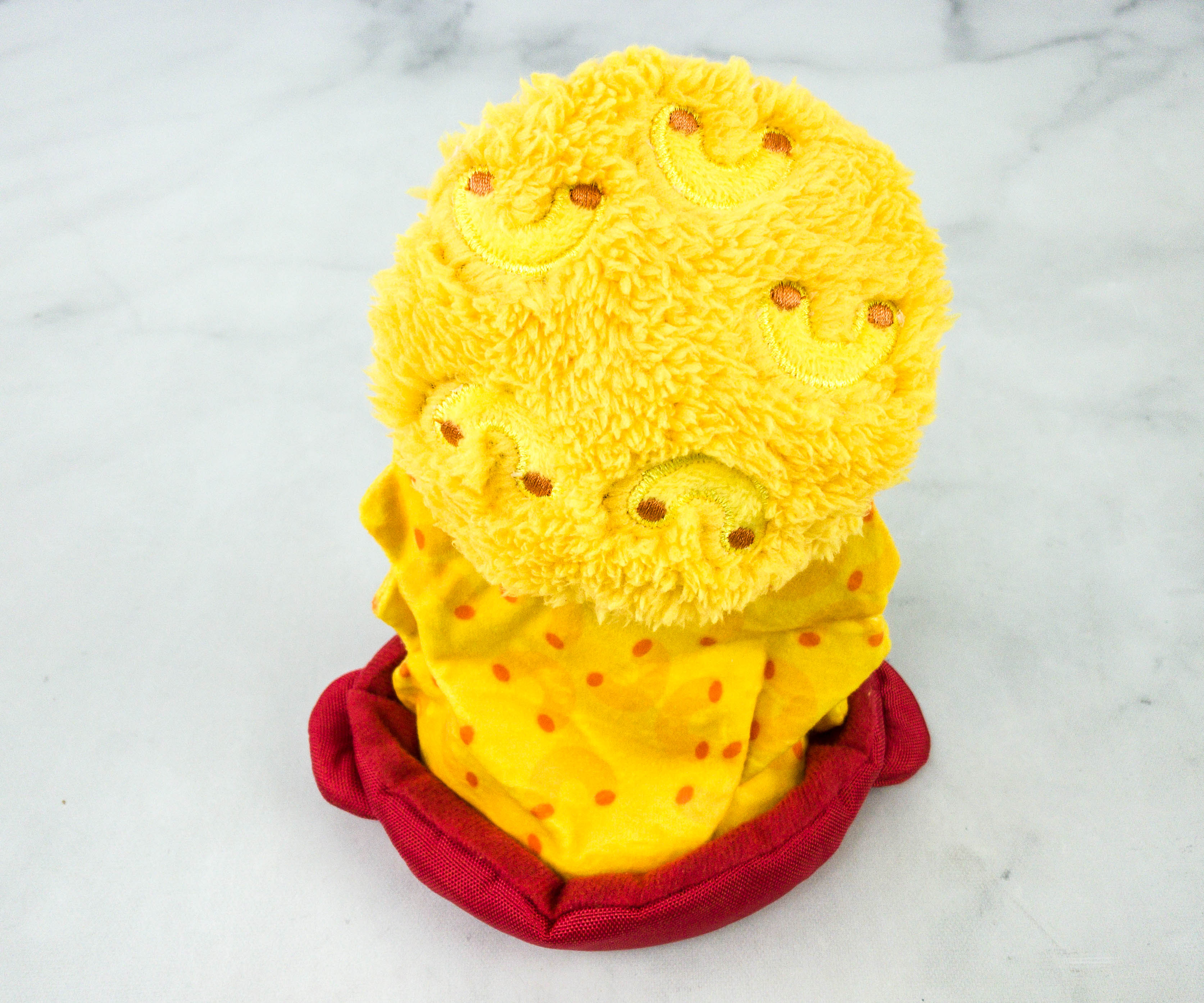 The upper part is yellow and the lower part is red, which serves as the "bowl." This was created for extra small to small-sized pups, providing them a fun and enjoyable chewing experience.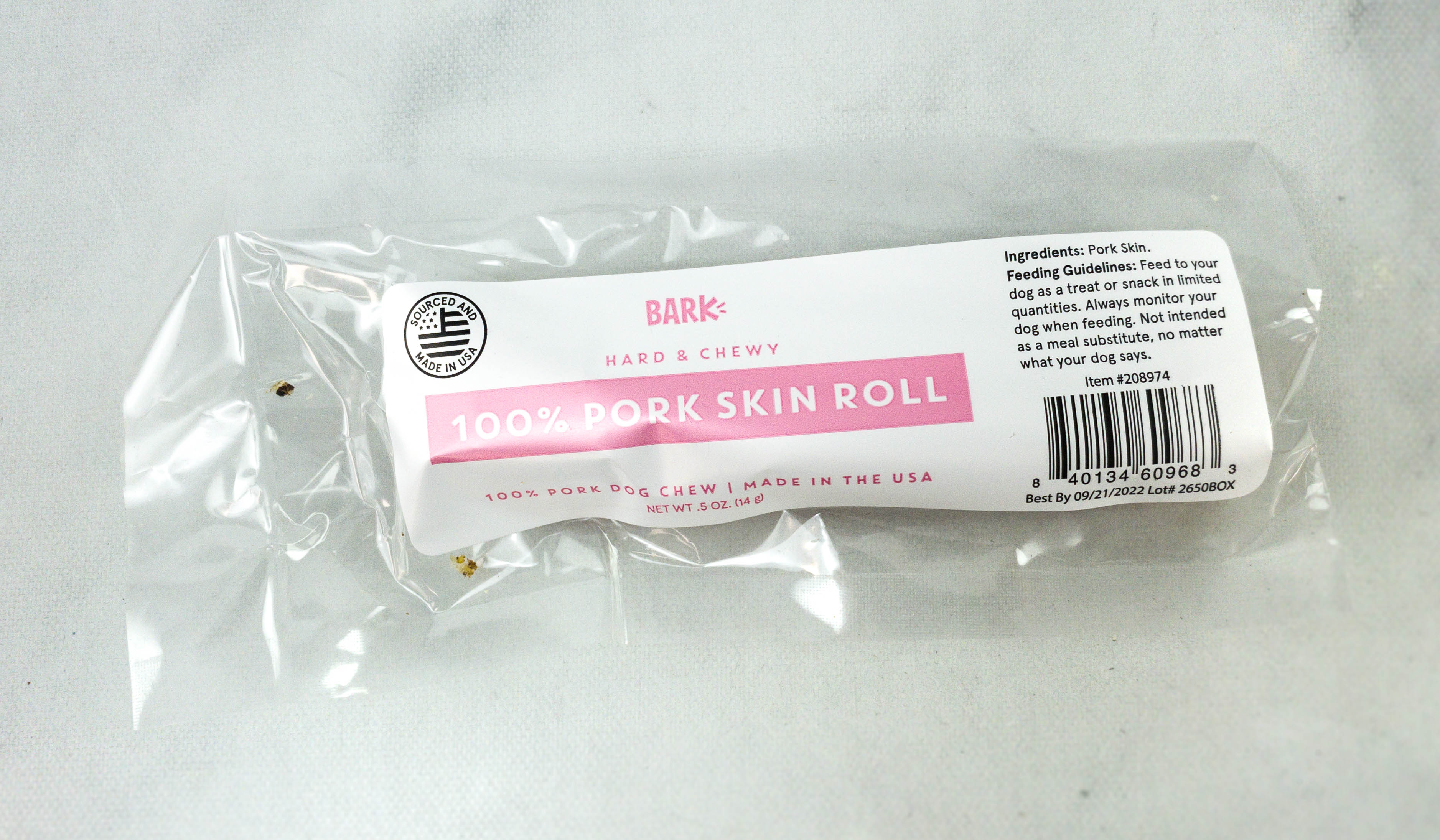 100% Pork Skin Roll Dog Chew. This yummy treat from Bark is pork skin rolled to perfection, forming a stick-shaped treat.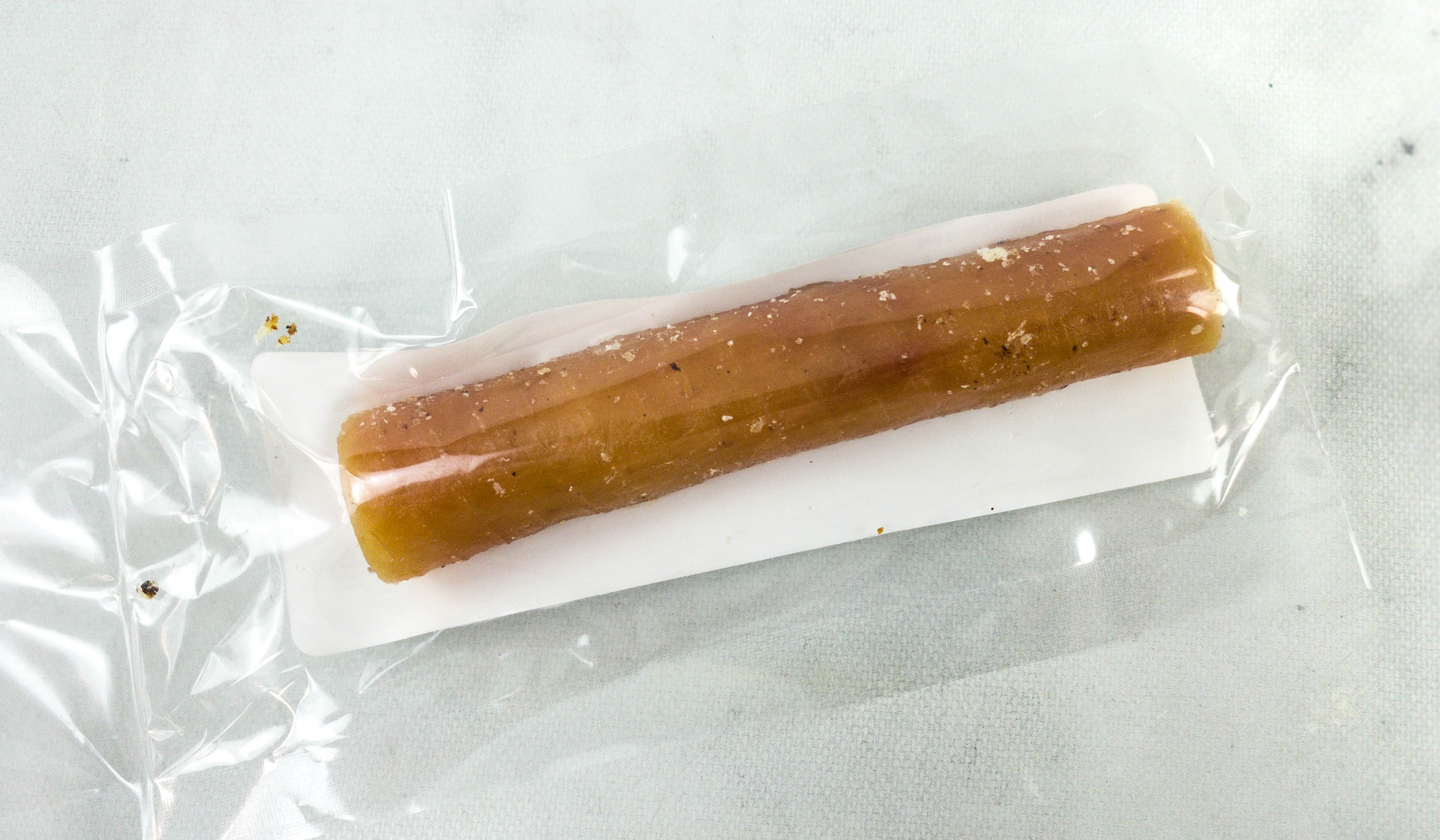 This is a great source of protein but it's low in carbohydrates.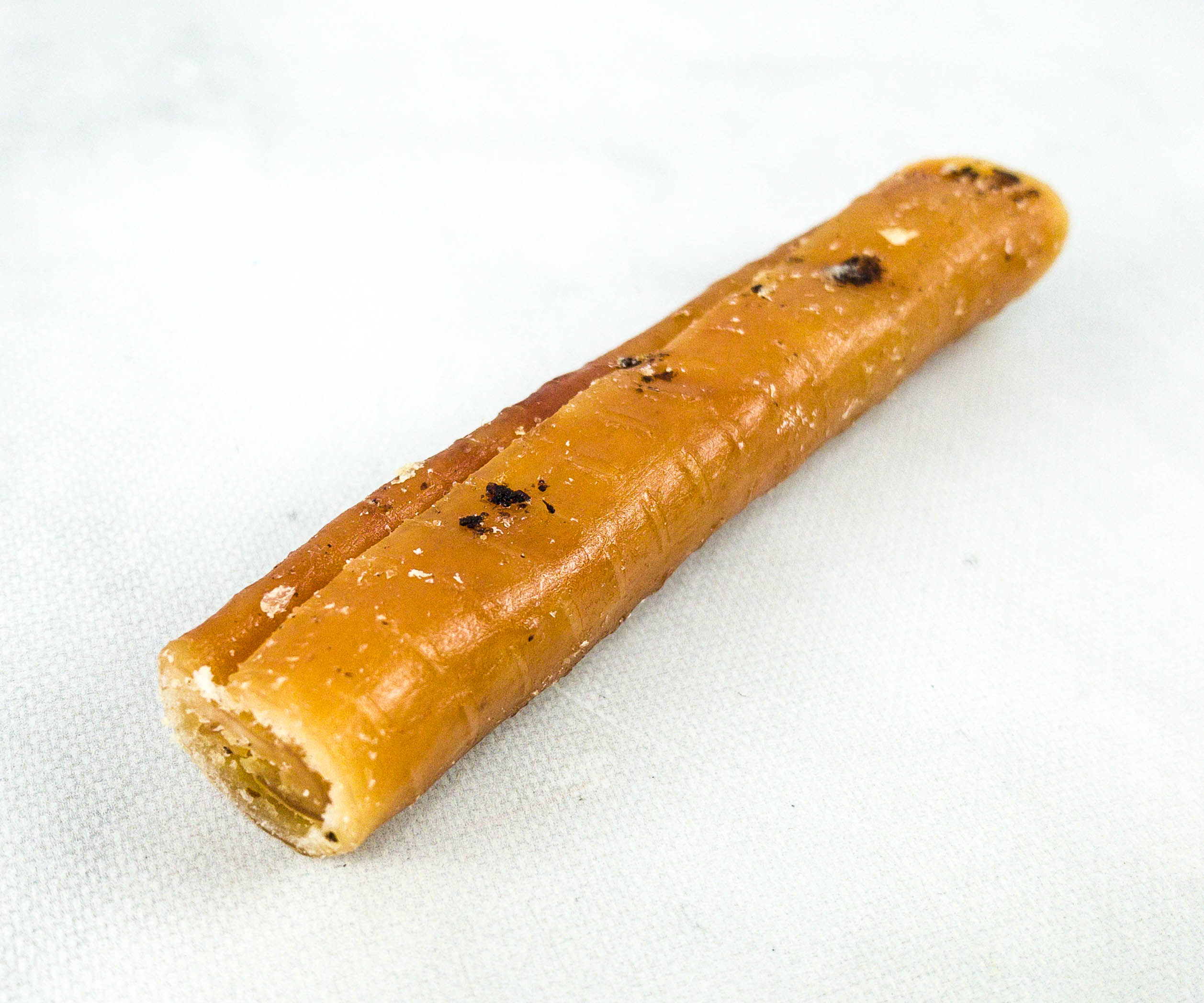 The stick is tough and crunchy, you can either serve it as is or break it into smaller pieces!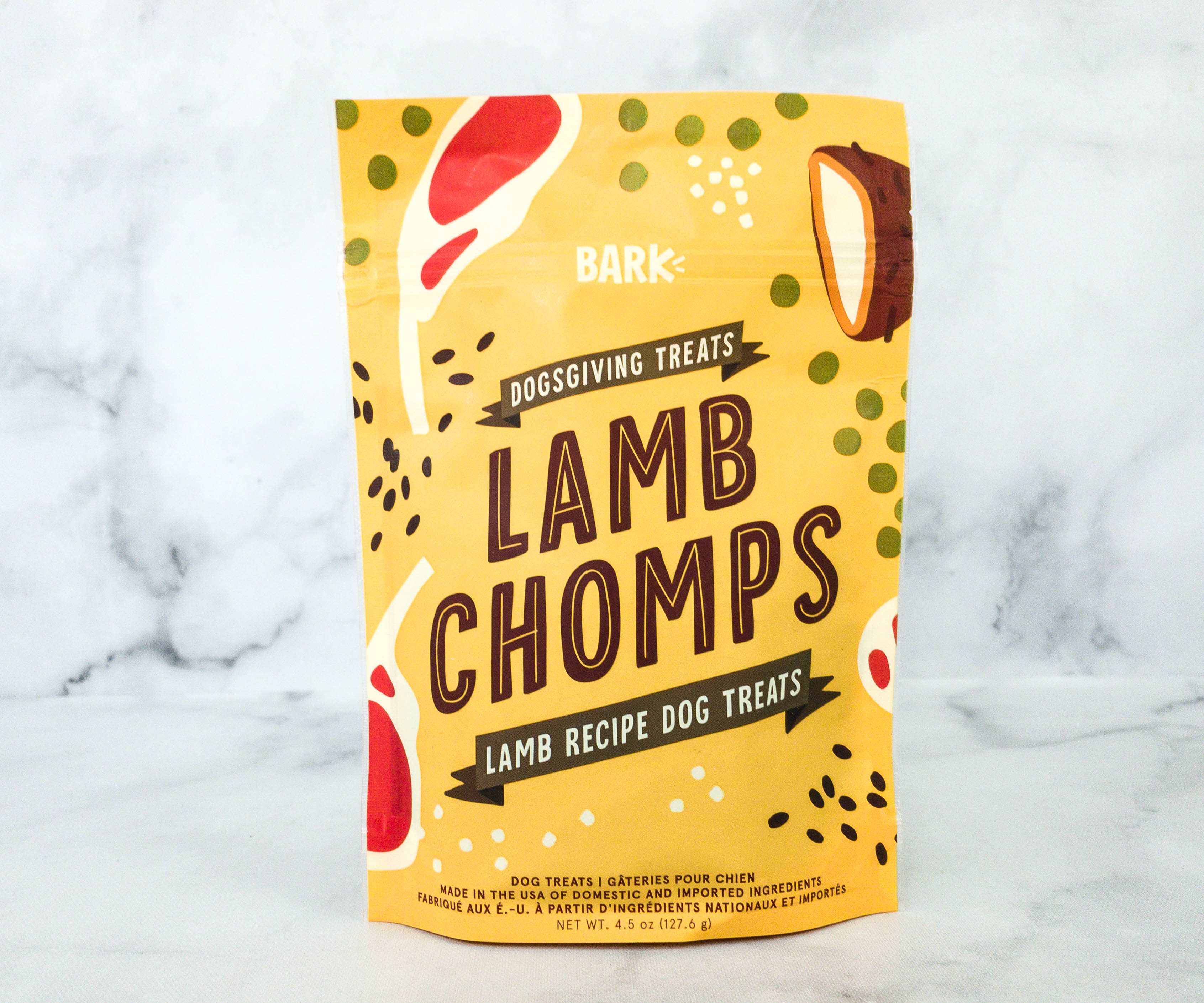 Lamb Chomps Lamb Recipe Dog Treats. This bag of made-in-the-USA treats is made from real lamb!
Aside from lamb, it also contains tapioca starch, coconut glycerin, flaxseed, and dried ground cane molasses.
Each rectangular piece is moist and chewy. Another thing to love about them is that they are free from wheat, soy, corn, and grain!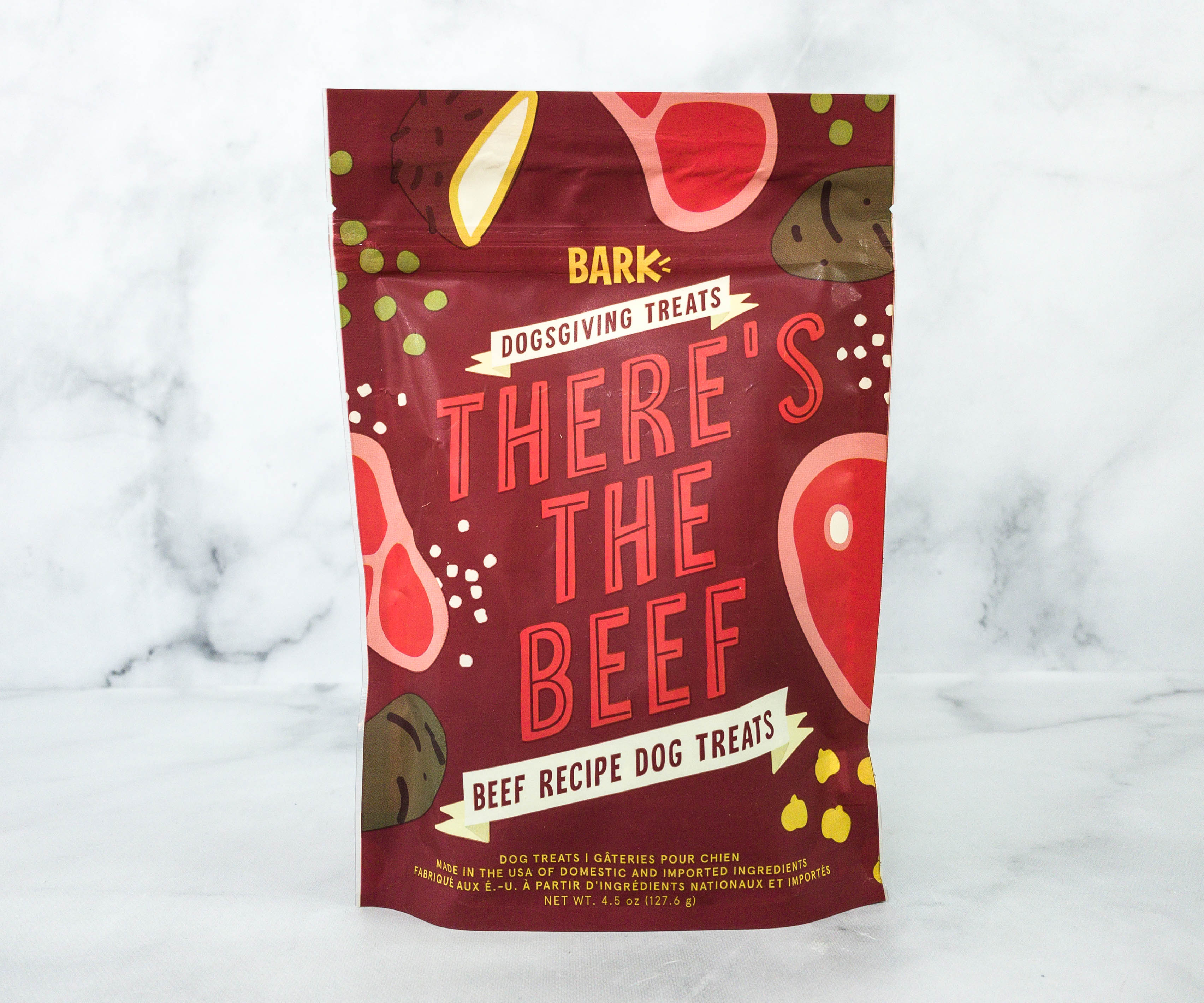 There's The Beef Beef Recipe Dog Treats. The second bag of treat is also made in the USA! It contains a blend of beef, pea flour, chickpeas, sunflower oil, and cane molasses.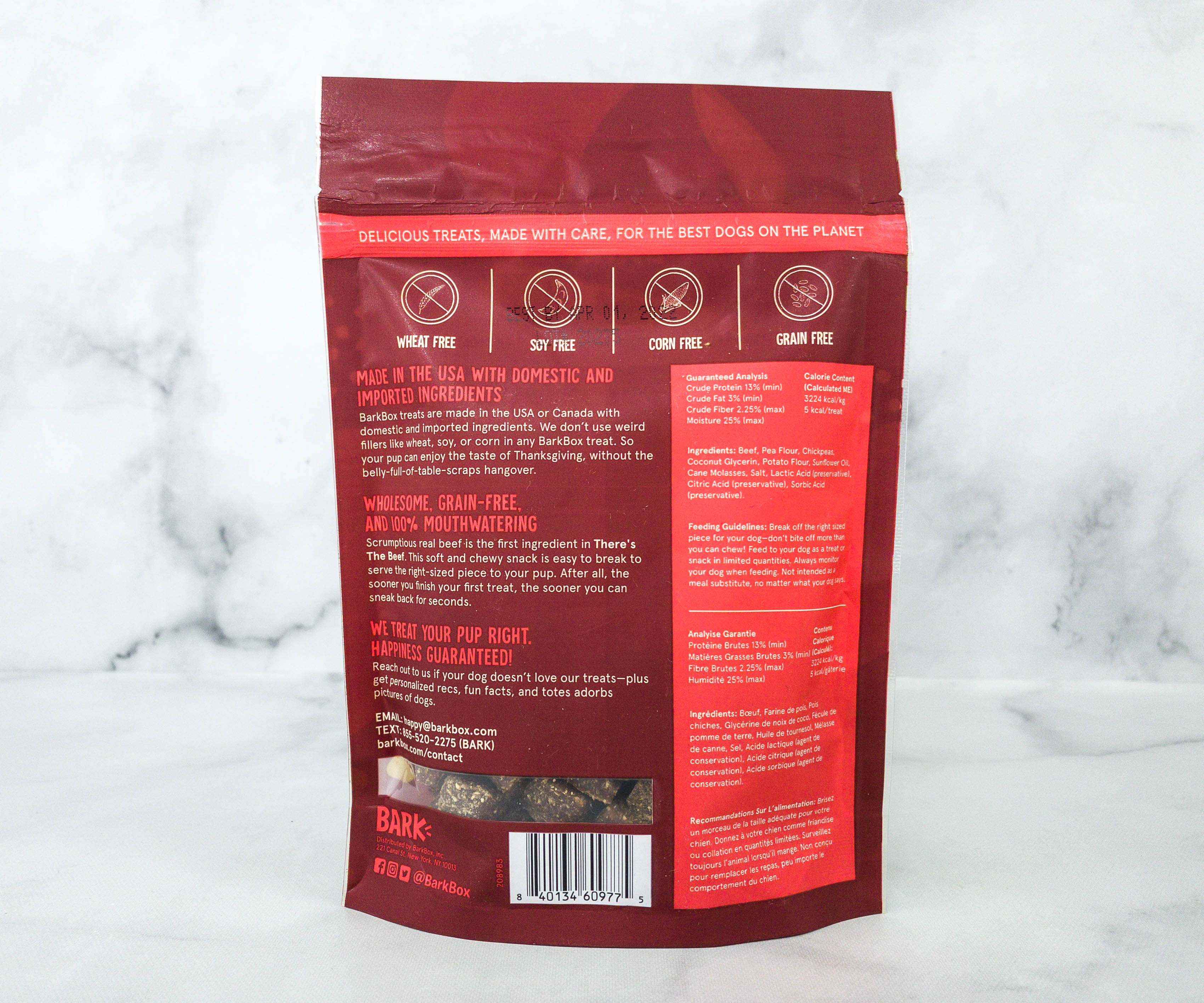 Like the first bag, these treats doesn't contain wheat, soy, corn, and grain.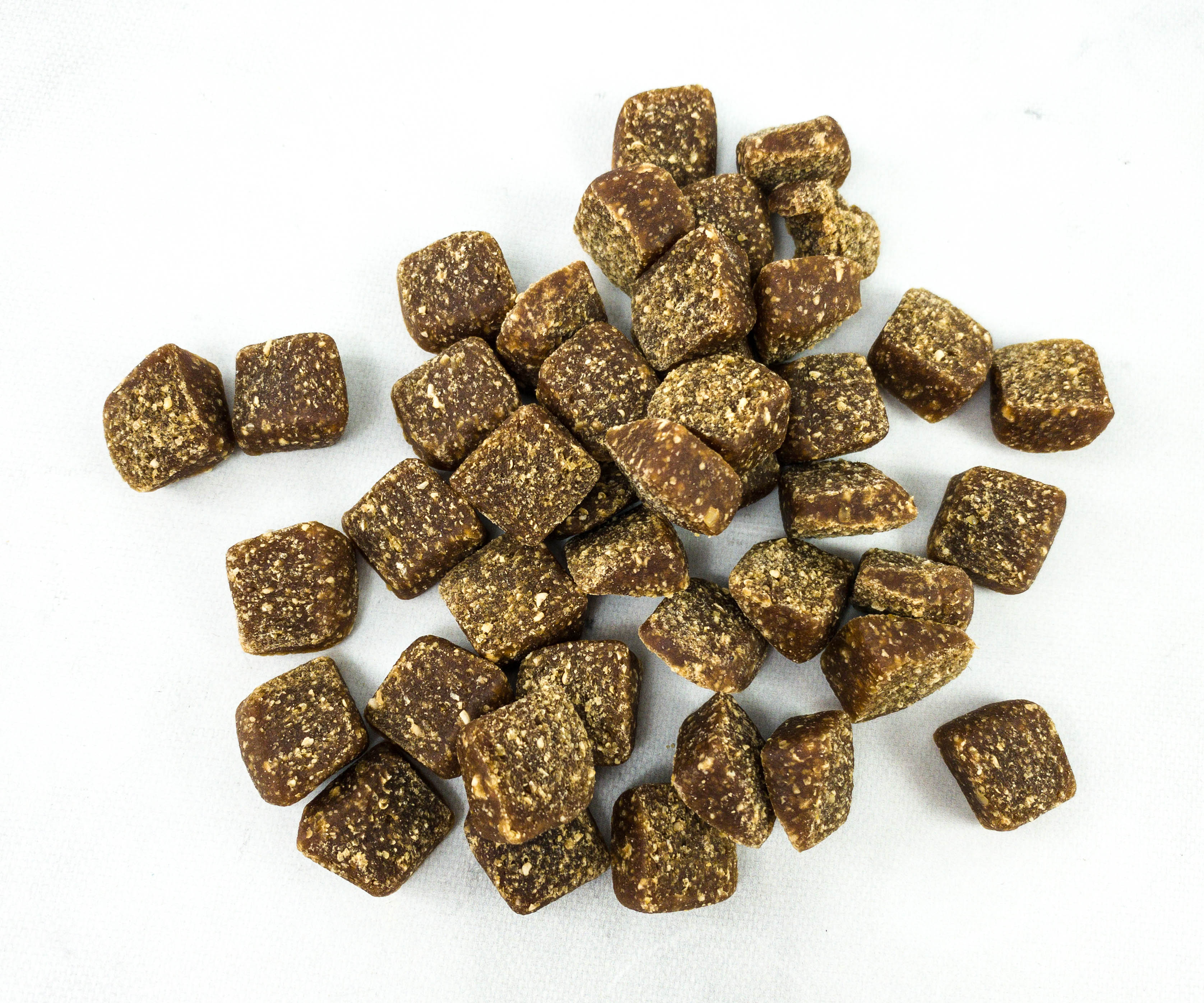 Inside the bag are ready-to-eat, chewy bite-sized treats. All you just need to do is open the bag and serve!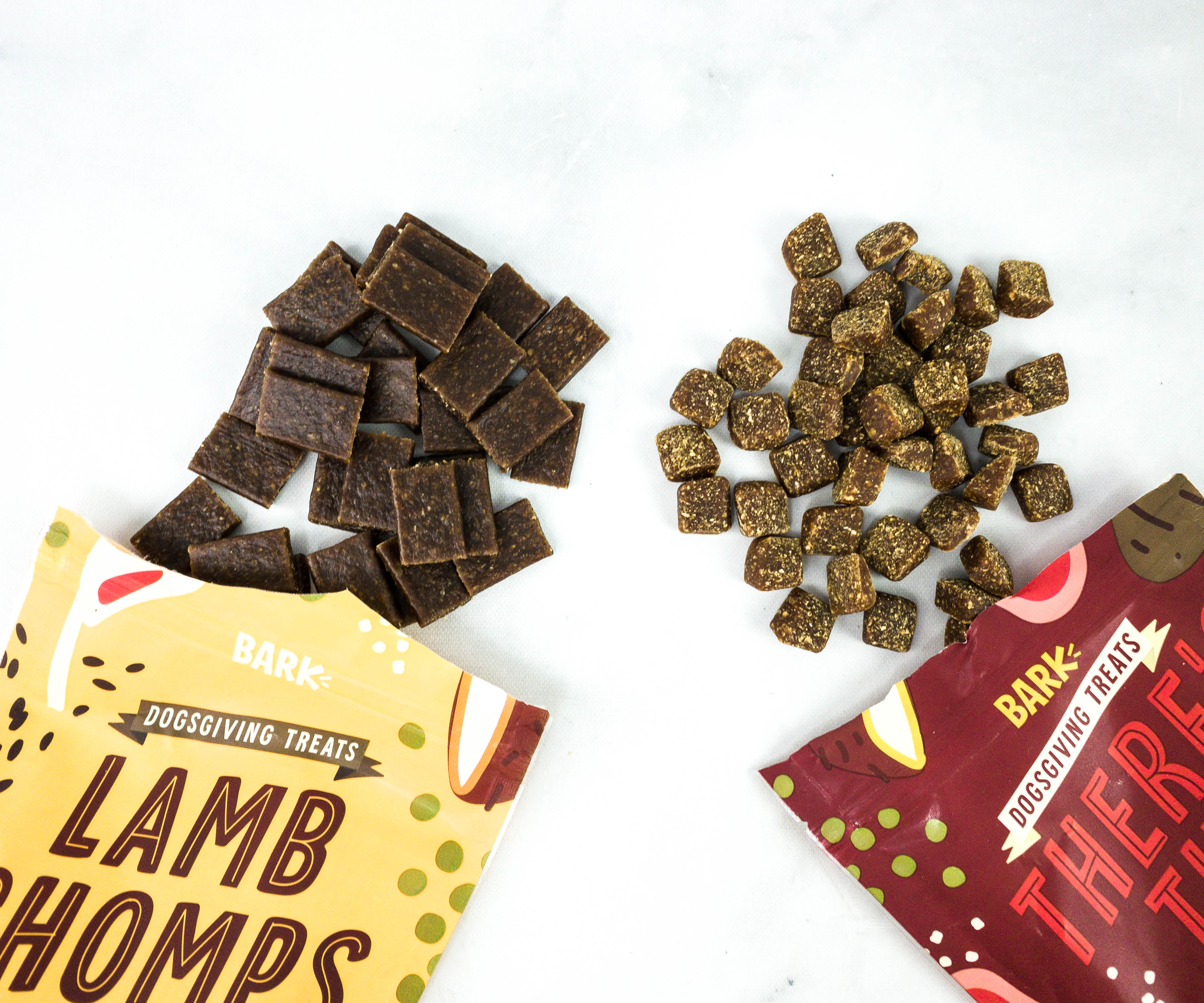 Both of these treats were a hit with Dean!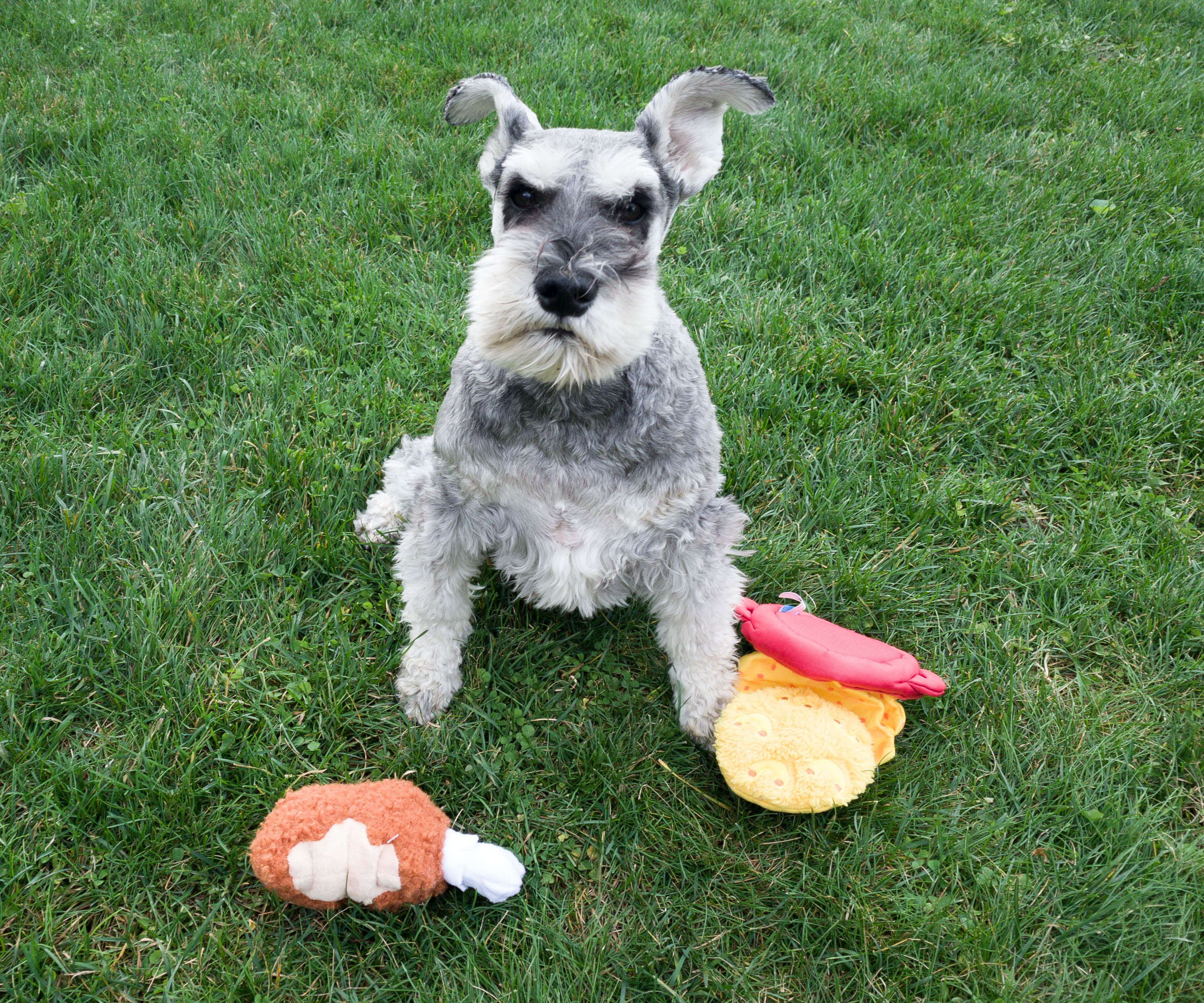 Dean has already enjoyed playing with his new Dogsgiving toys in our backyard!
Barkbox always provides high-quality items for dogs in every box! This month is no exception, as it contains healthy treats and fun toys that Dean enjoyed. His favorite is the snack stick made with pork skin. He gobbled it down in an instant and wanted more! What I really like about this subscription is that they only deliver goodies that are made with clean and healthy ingredients, so ingredient-conscious pet parents need not worry. Of course, the toys were also cute and durable! All in all, it was an impressive box, and it makes me a lot happier every time I see my dogs healthy, happy, and satisfied!
What do you think of Barkbox? If your dog is a serious chewer, check out Barkbox Super Chewer!