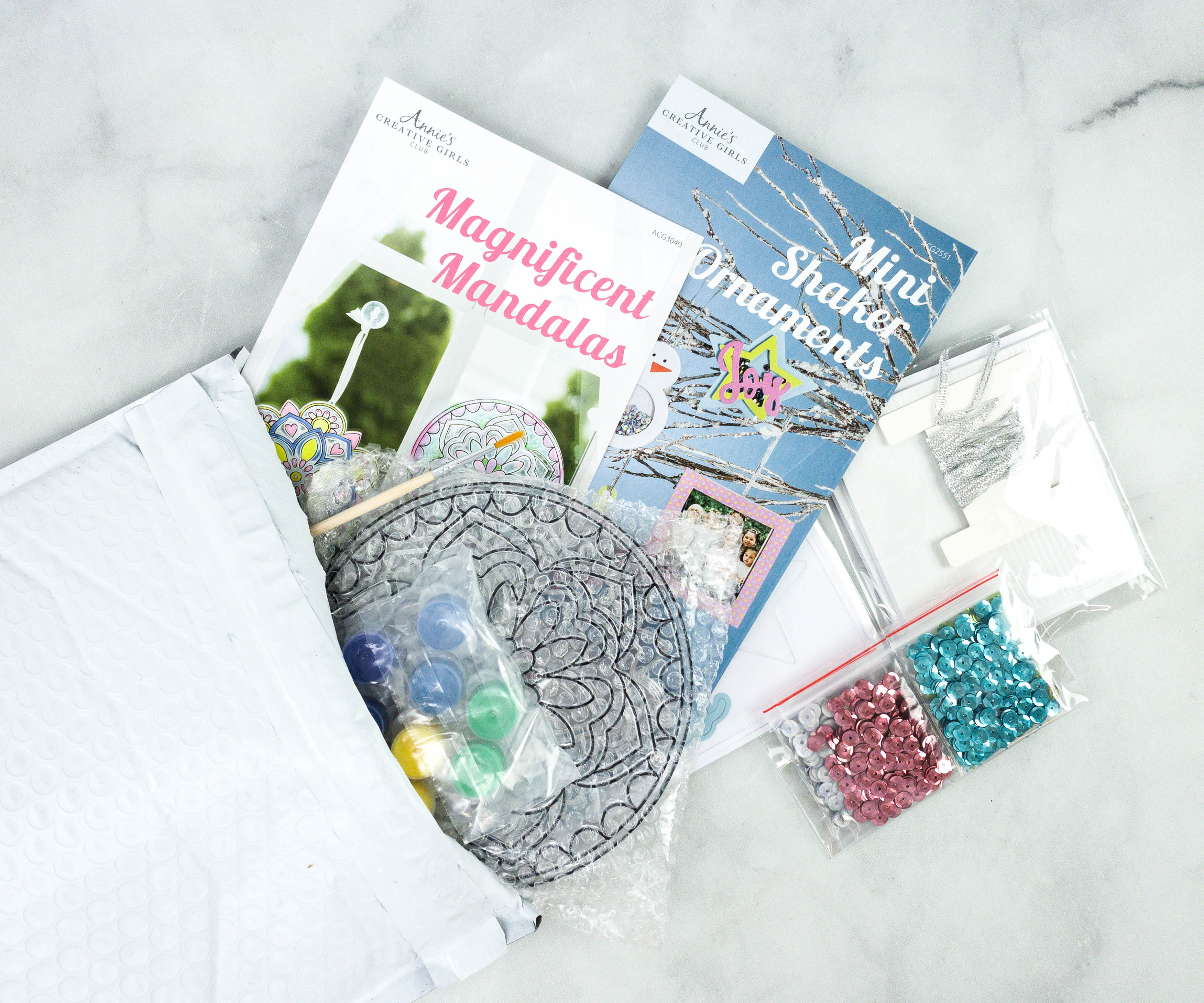 Annie's Creative Girls Club sends craft activities for girls ages 7-12! Each package ships every 6 weeks or so, and it contains 2 project kits with easy-to-follow instructions and all the materials needed to get crafting with minimal adult supervision. Young girls will learn fun skills from this subscription, such as painting, beading, stitching, paper crafting, and more! The subscription costs $19.99 and shipping is $5.95 ($6.95 in Canada).
DEAL: Get 80% off your first month! Use coupon code SHARE80 and USE THIS LINK to subscribe.
The items came in a padded mailer.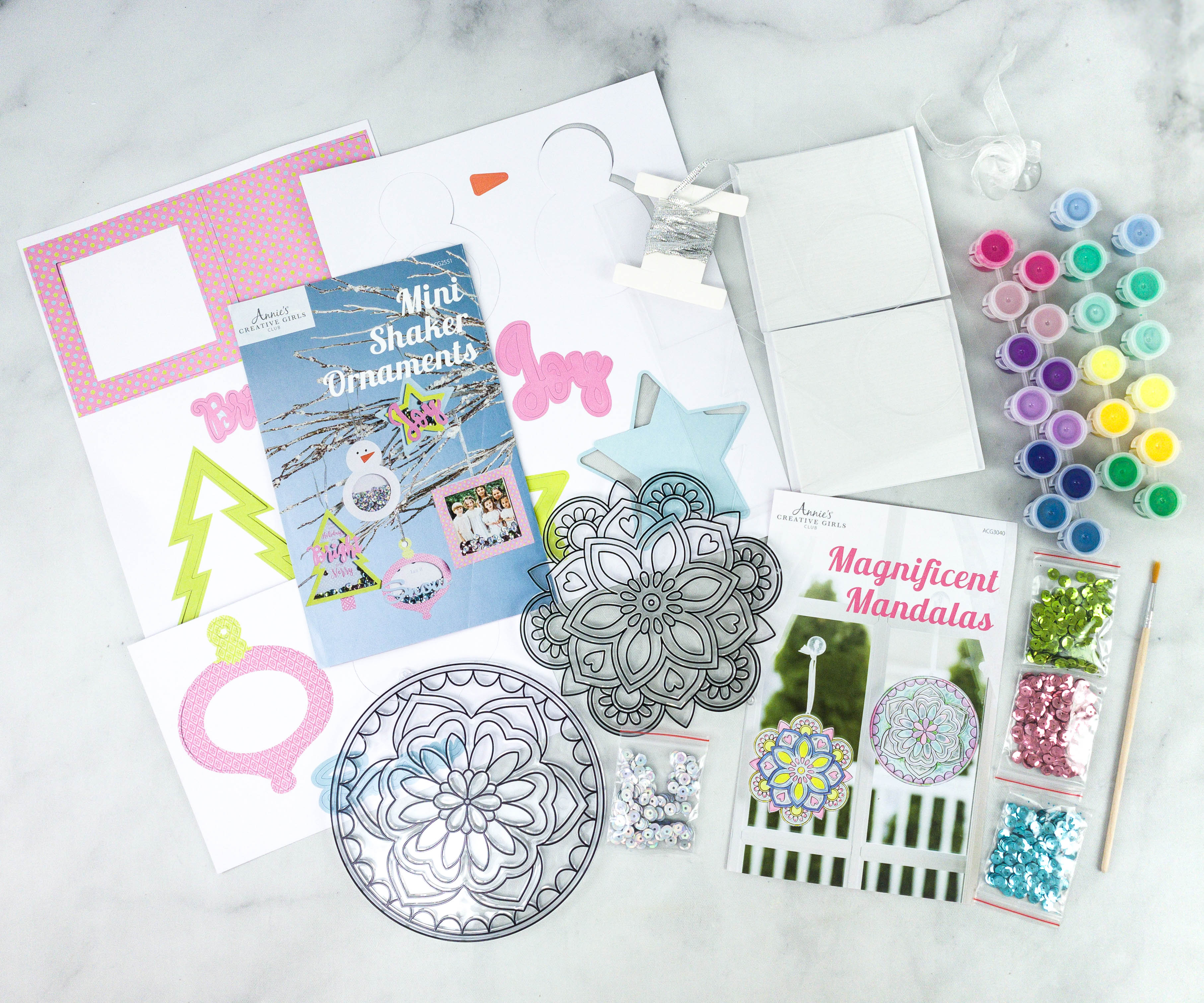 Everything in the package!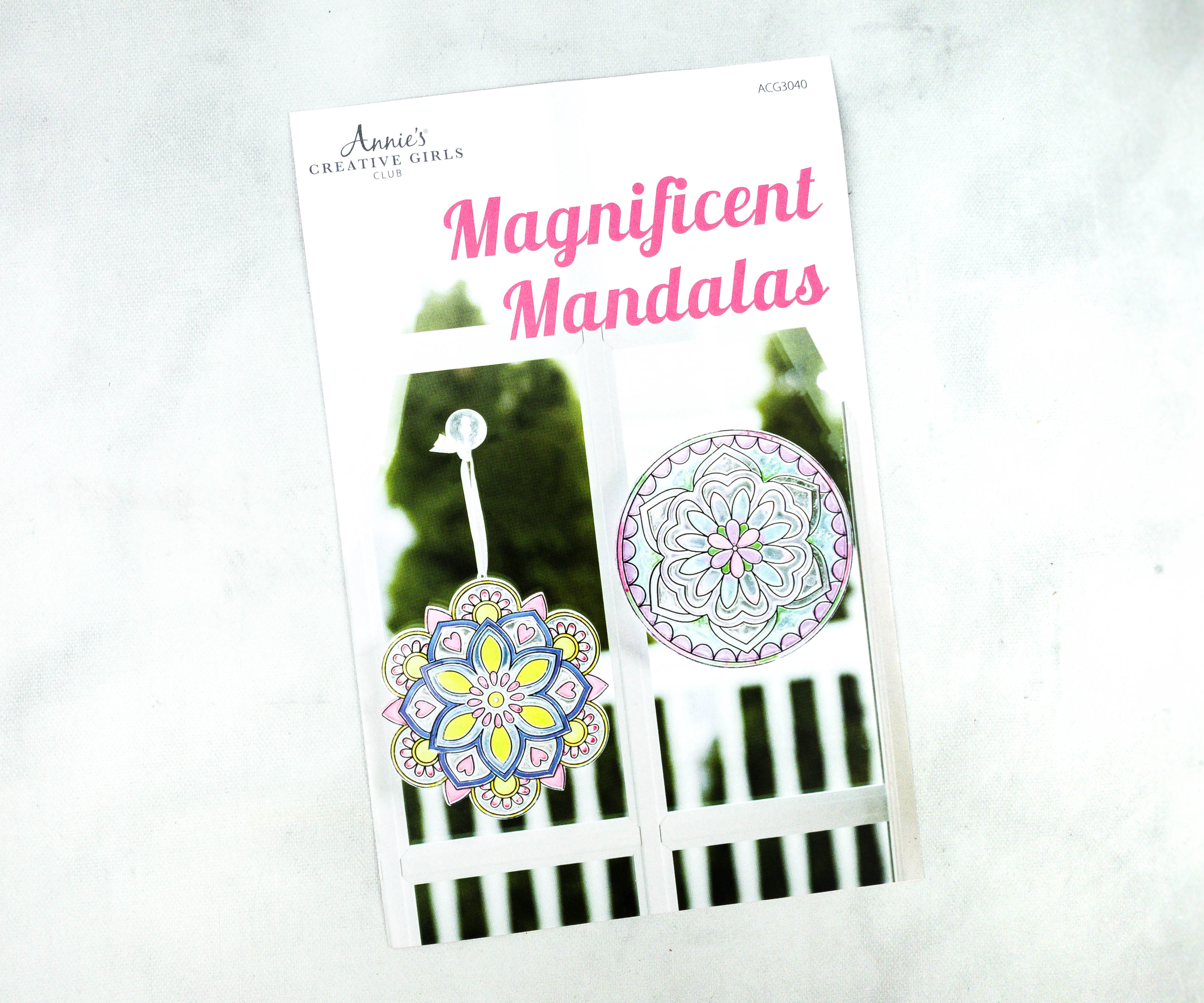 The first project in the package is Magnificent Mandalas! This will be a nice decor for my daughter's bedroom window.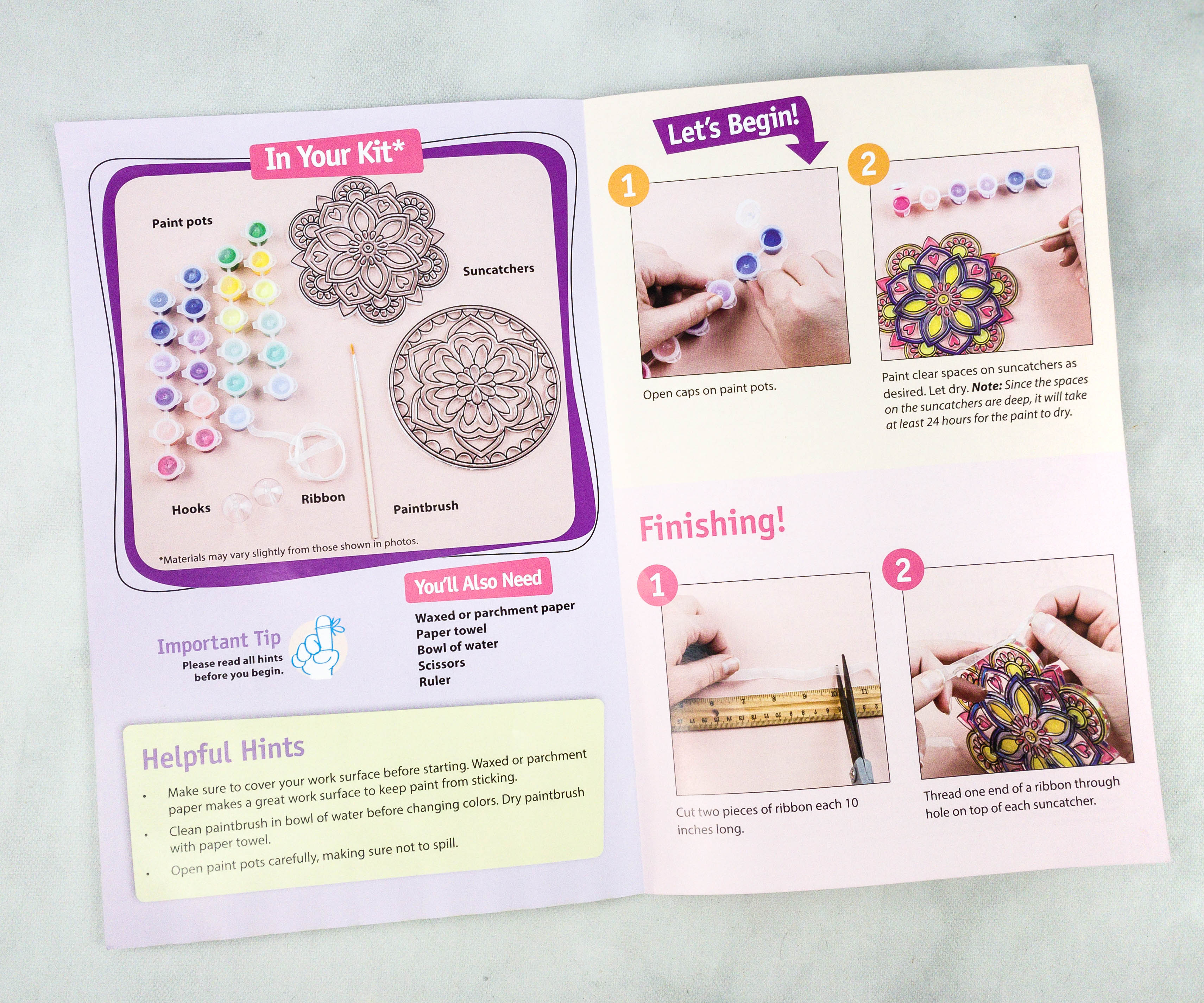 There's a brochure with a list of the materials and instructions.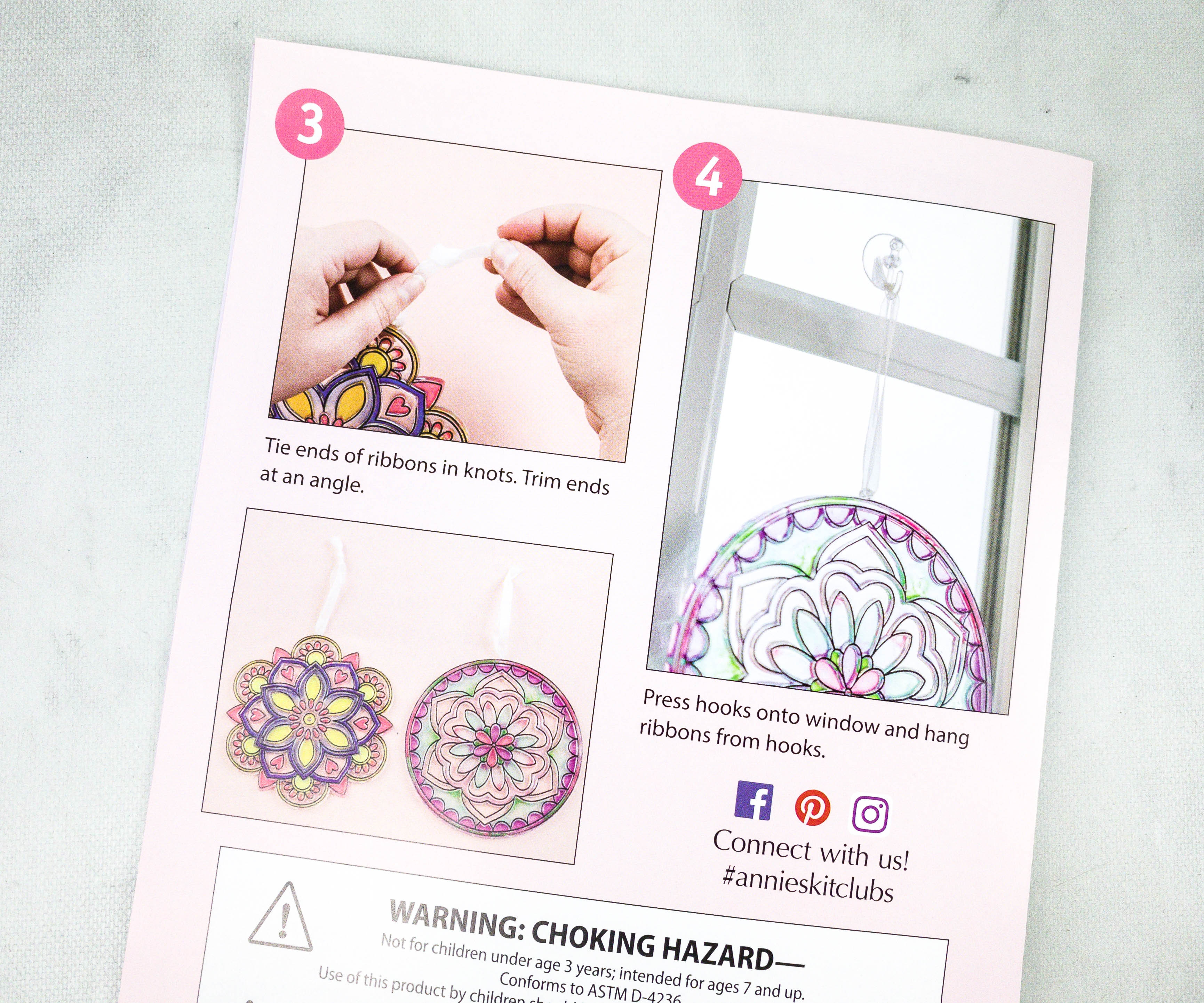 It's pretty easy to finish this one! The instructions come with photographs, which makes every step easy to understand.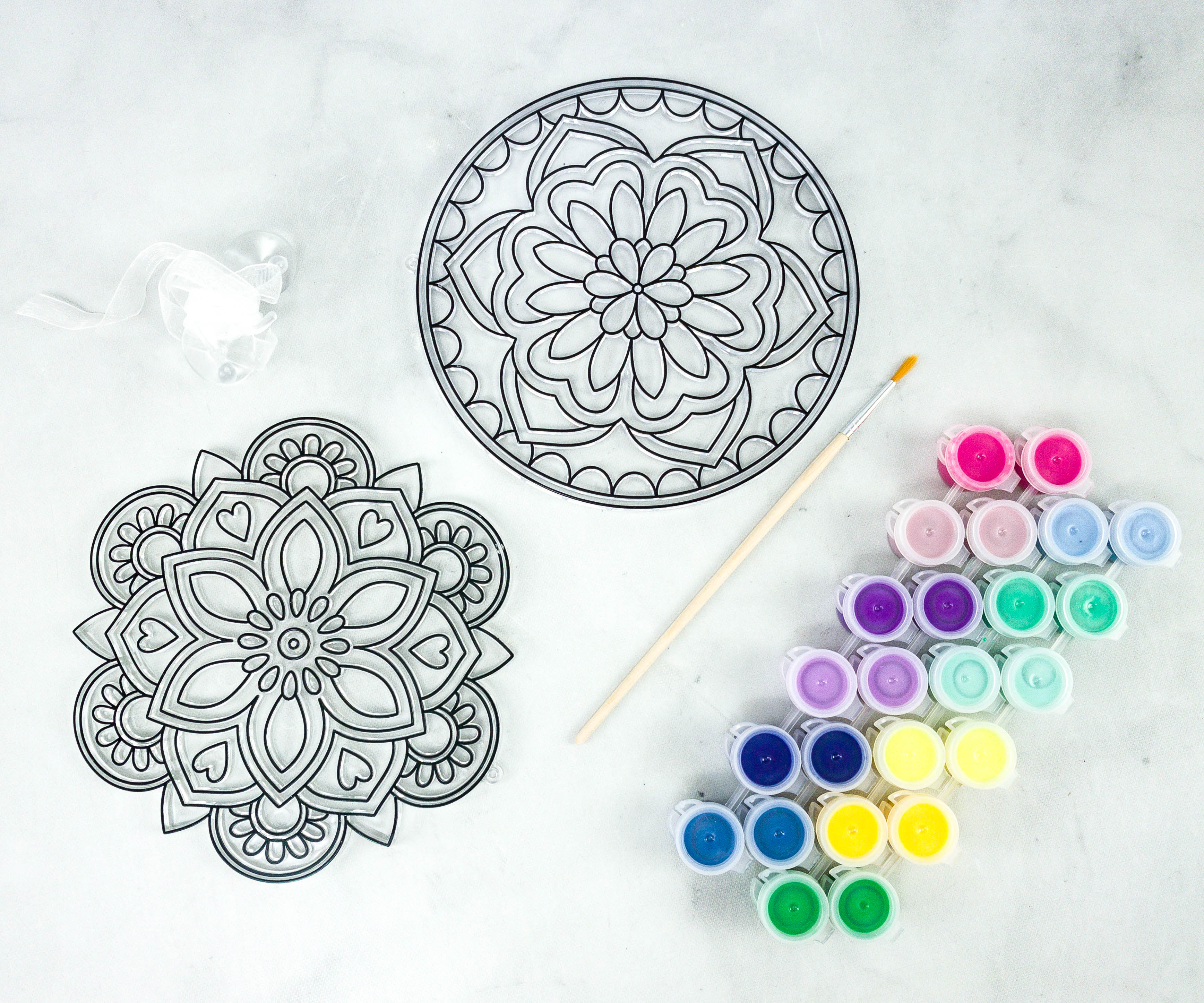 Here are all the materials for the mandala: two suncatchers with different designs, a paintbrush, and 24-color paint pots.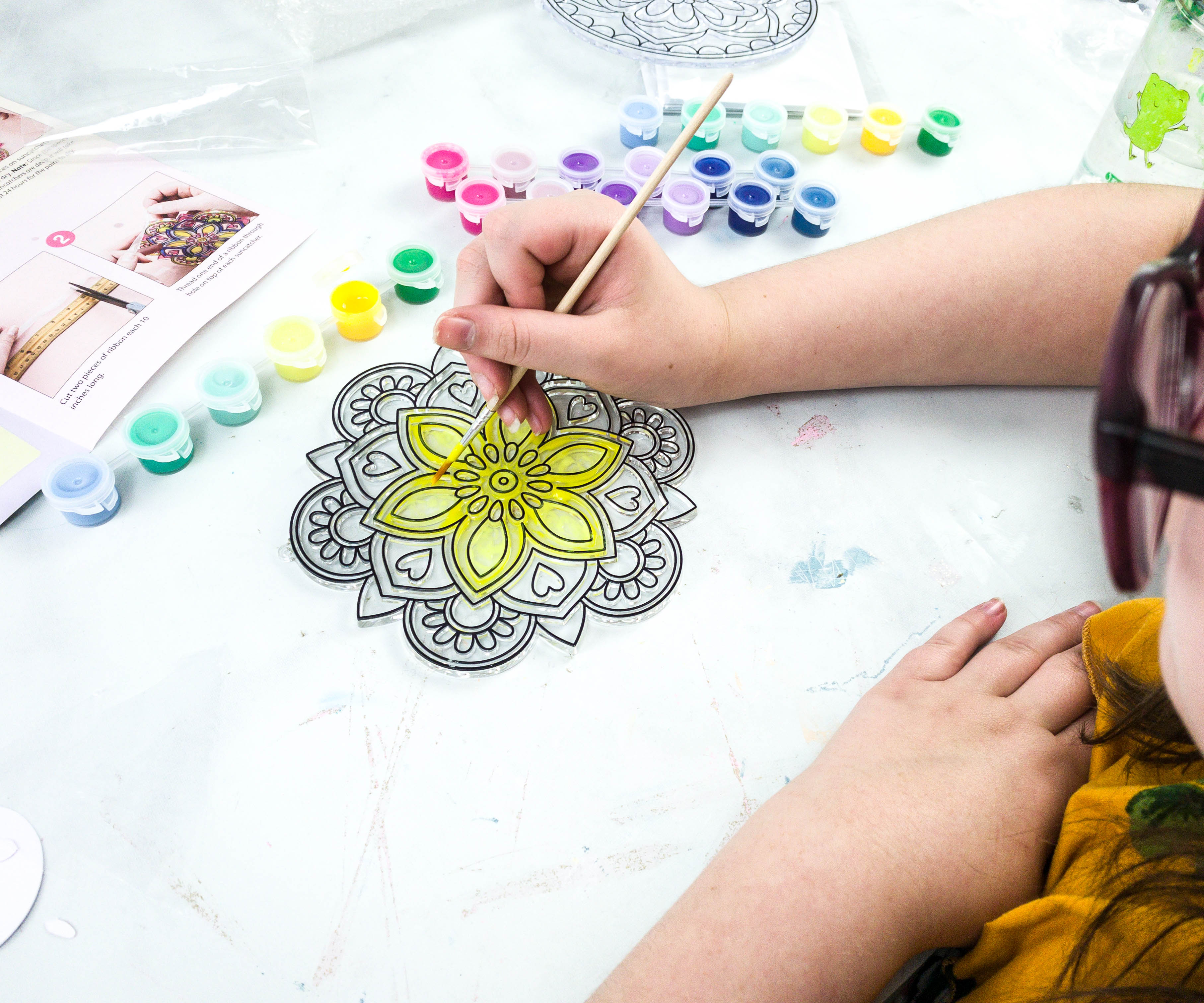 My daughter started by painting the suncatcher with yellow!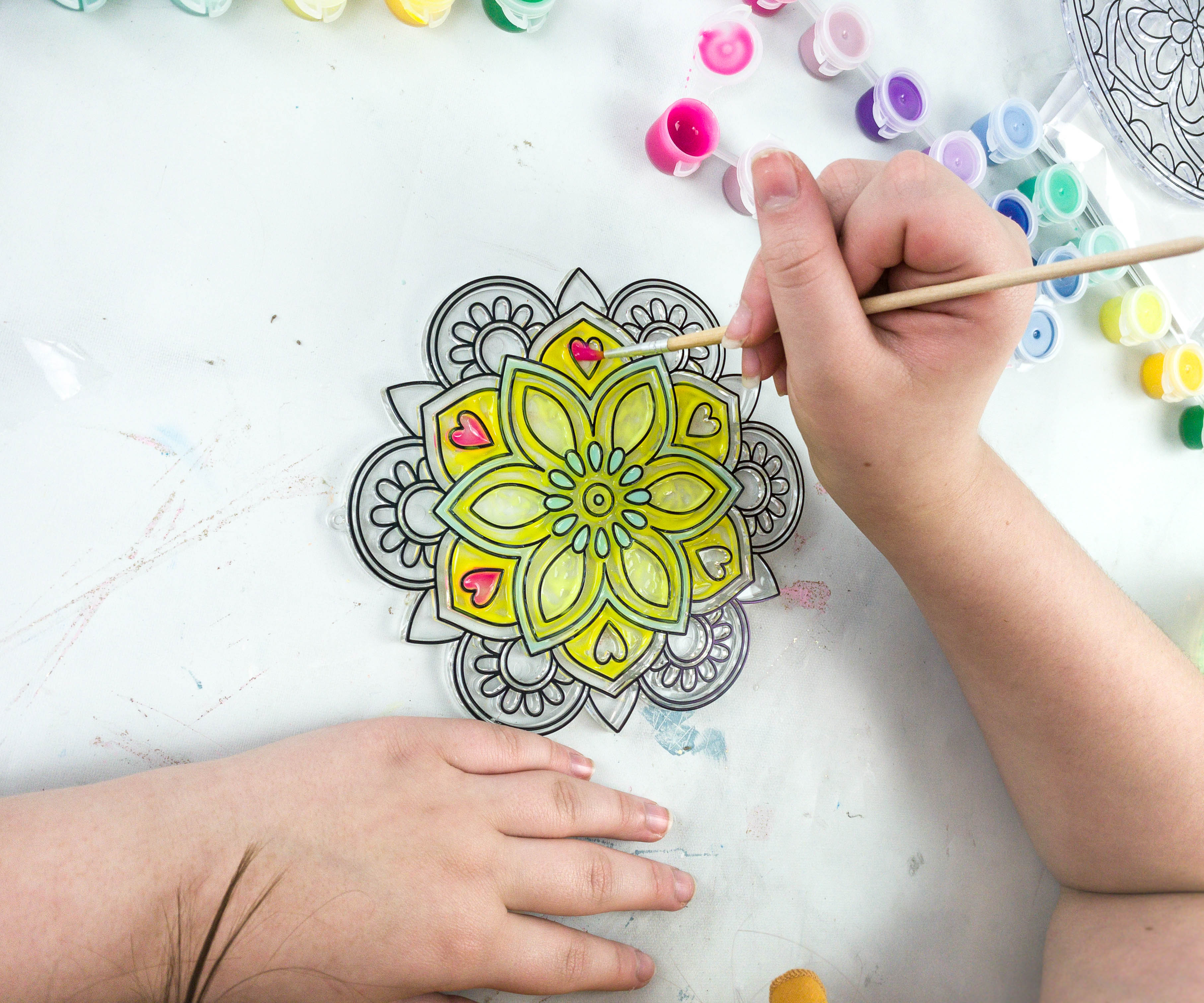 She then painted the small details like the hearts using pink paint.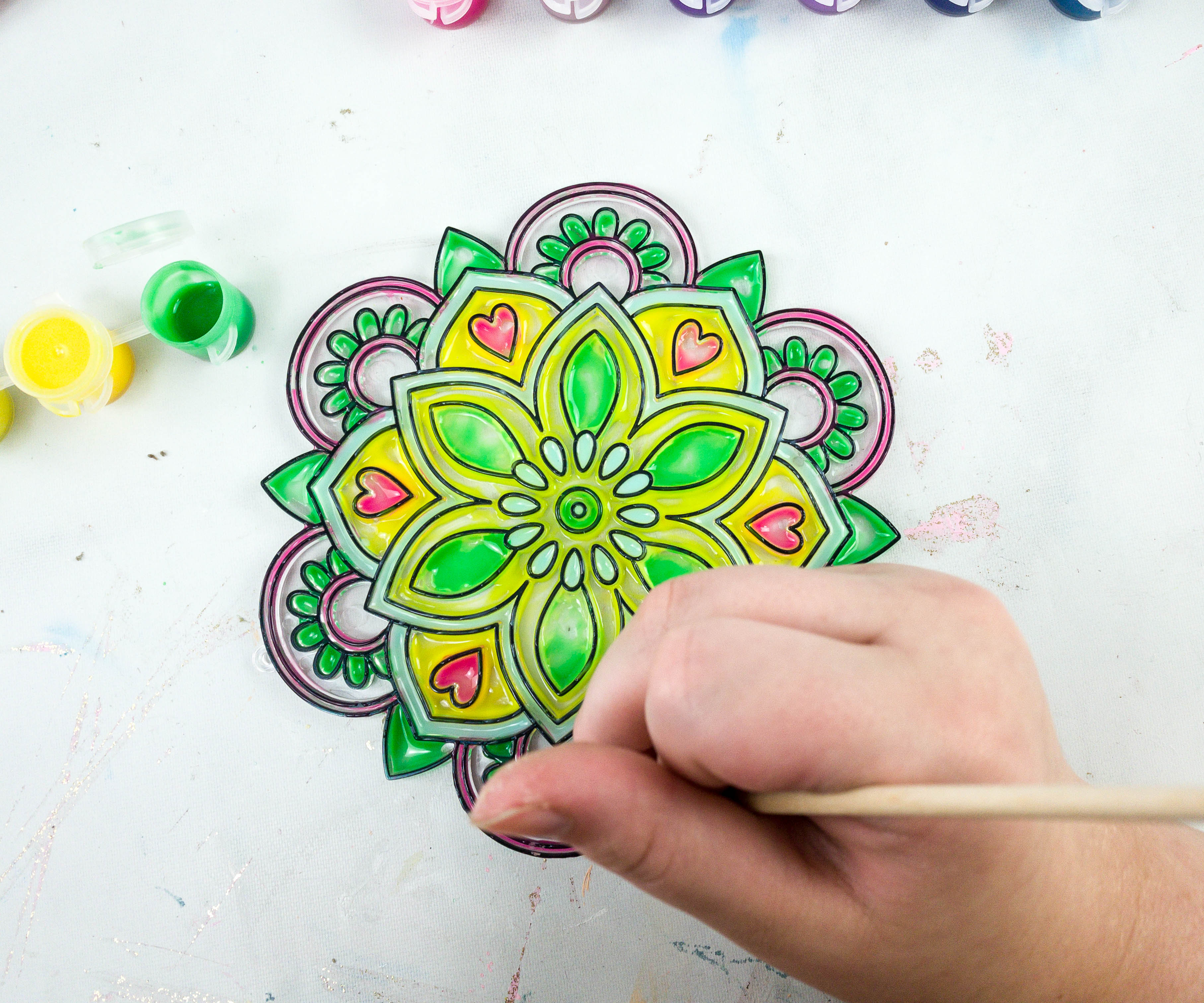 She used green for the ones which seem like leaves and then finished painting empty spaces with whatever color she likes.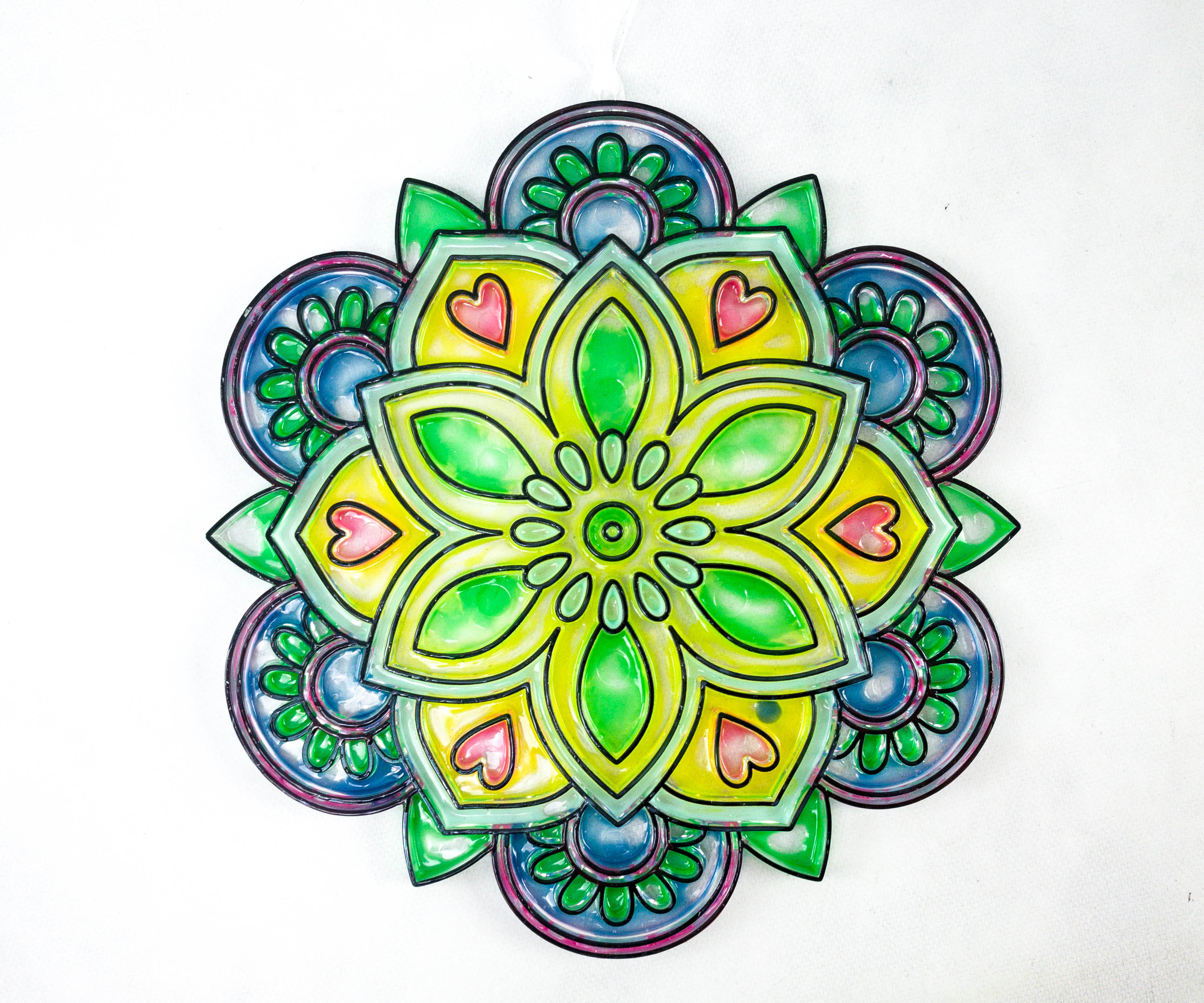 Here's the finished product! This mandala has a brighter aura with yellow and green as the dominating color.
For the second mandala, she used coordinating colors such as blue, indigo, turquoise, and violet. This is so pretty!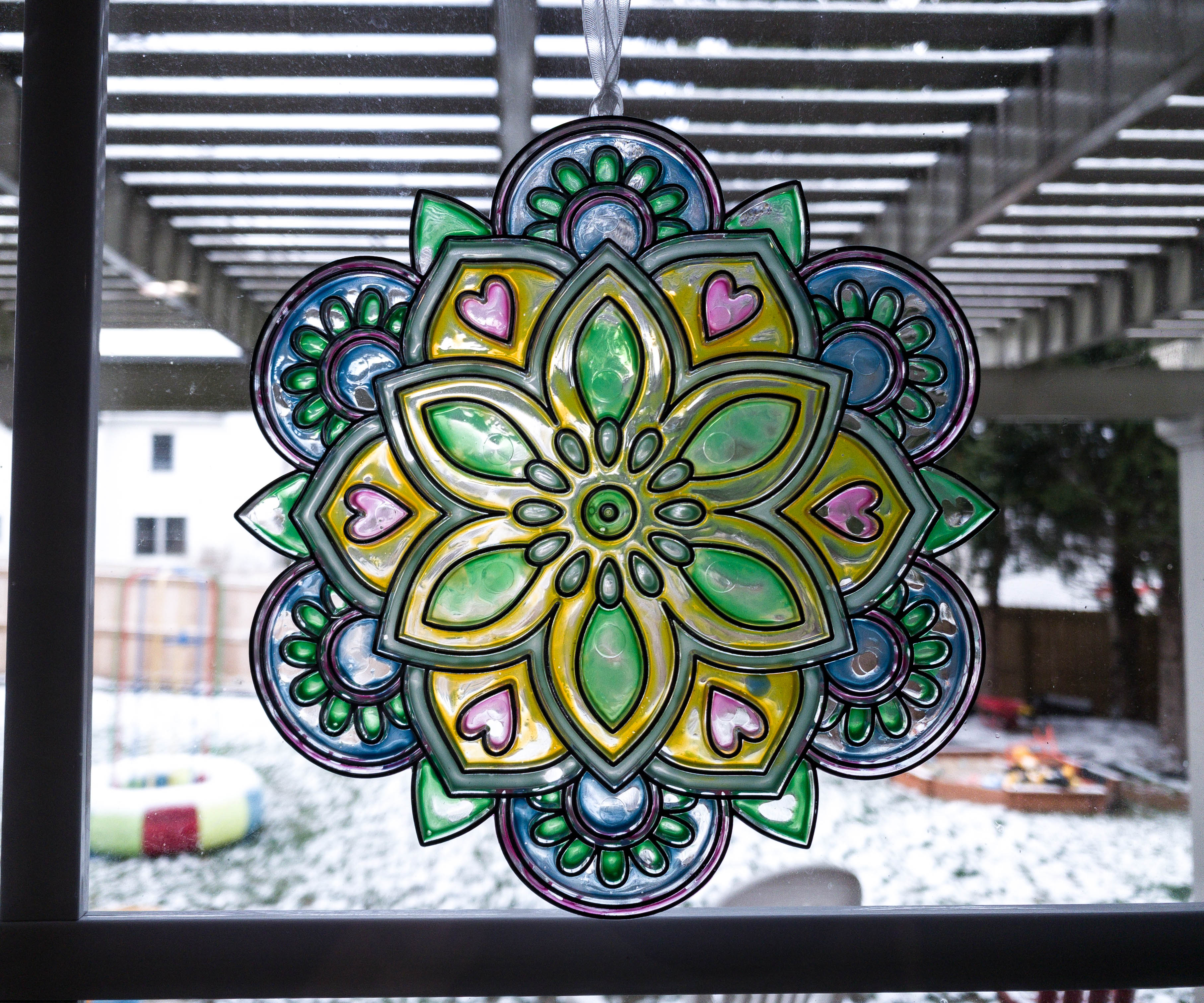 She put ribbons on both mandalas as said in the brochure and hung them on our window!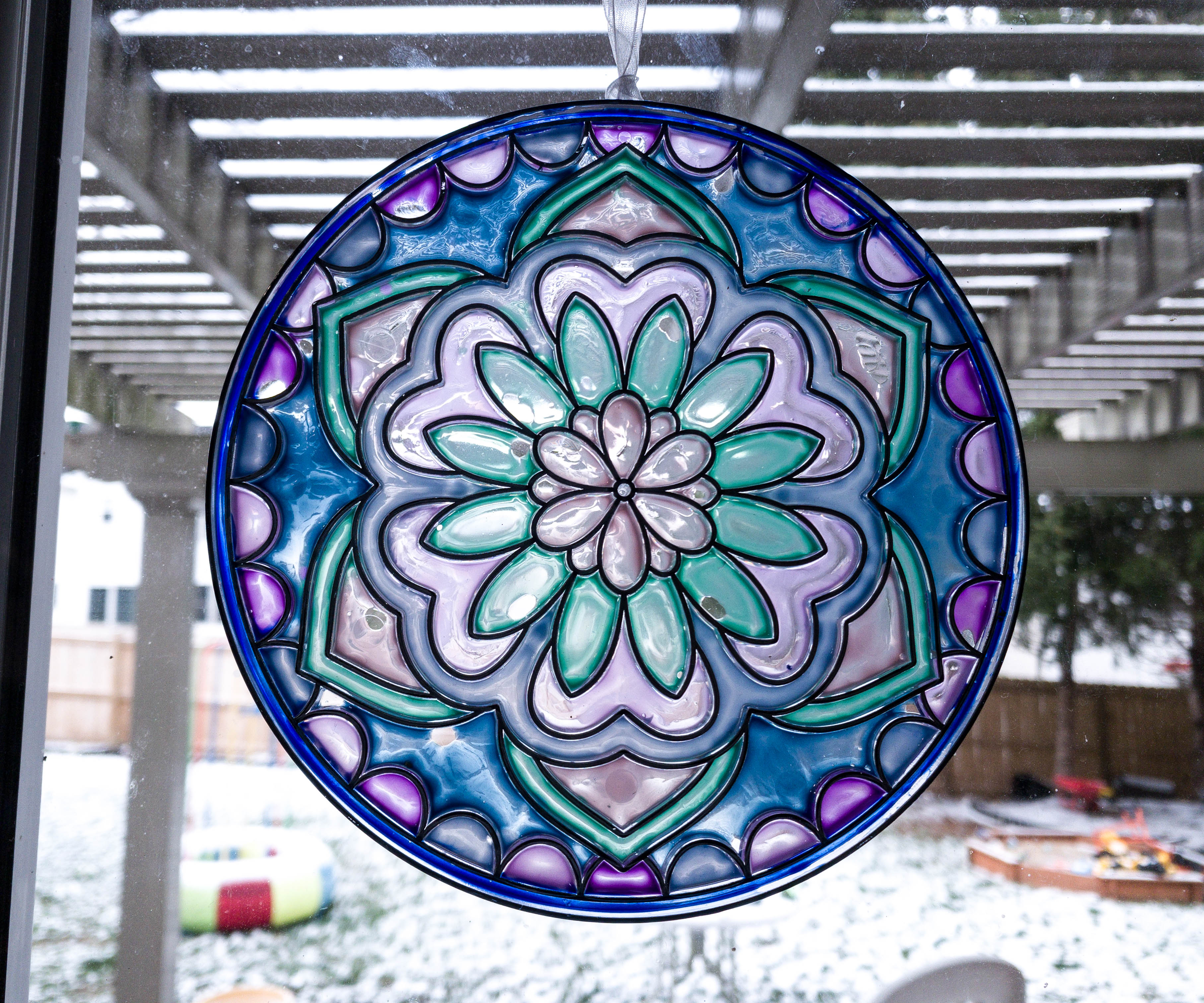 With the light coming from the outside, the mandalas looked so beautiful!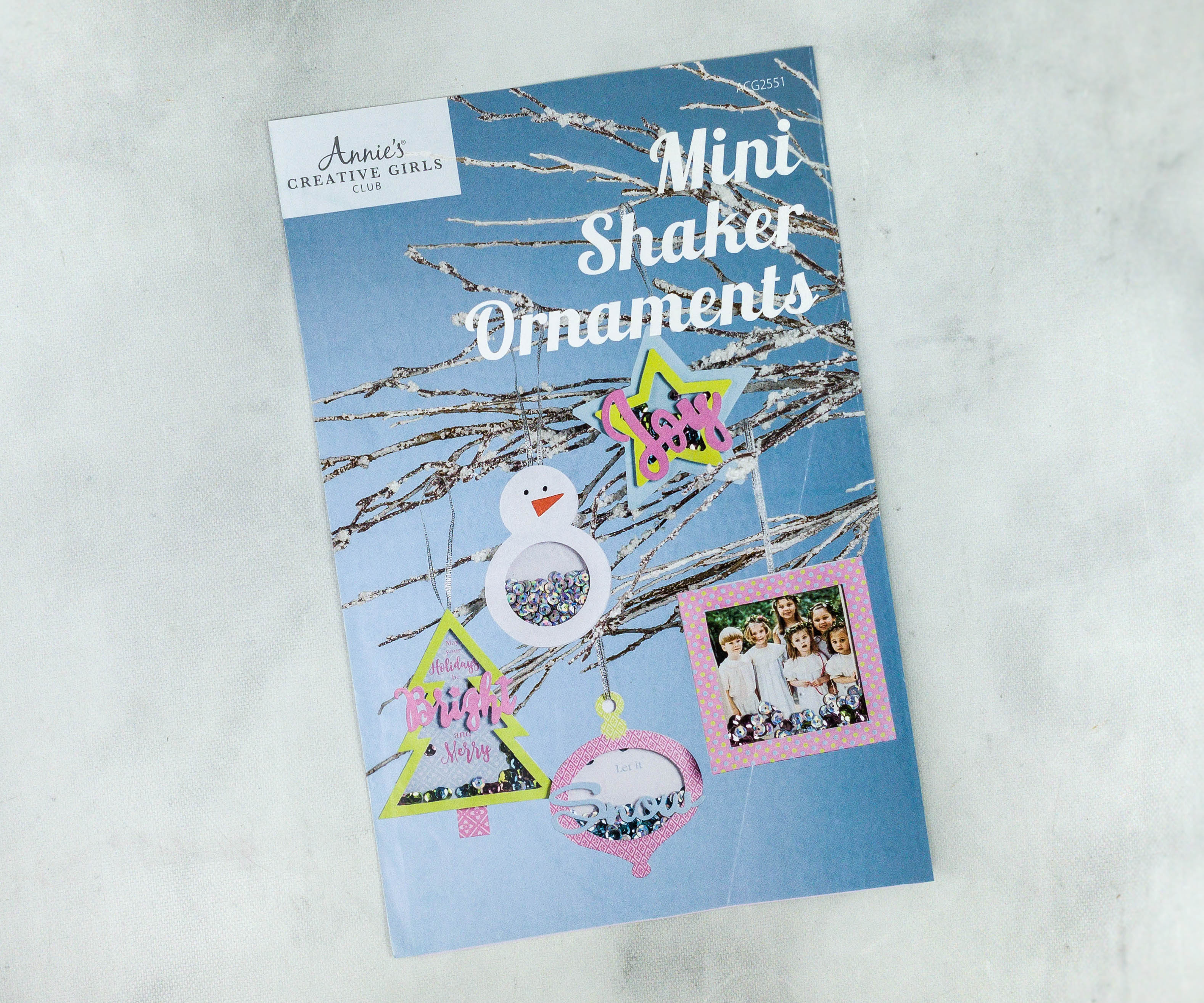 The second project is about making Mini Shaker Ornaments. This will make great additions to the ornaments on the Christmas tree!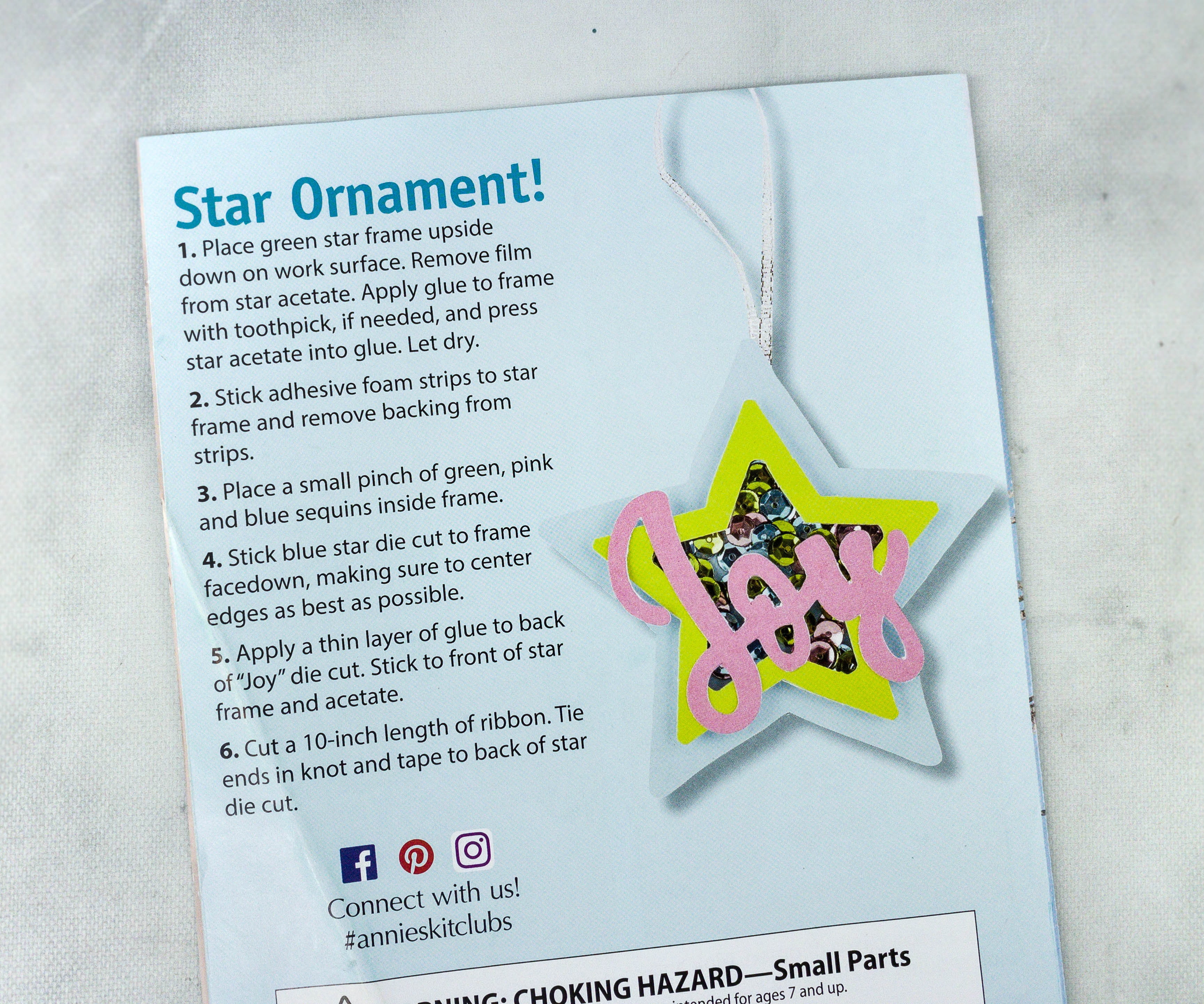 Included is a mini booklet containing instructions with a photo of a finished star ornament.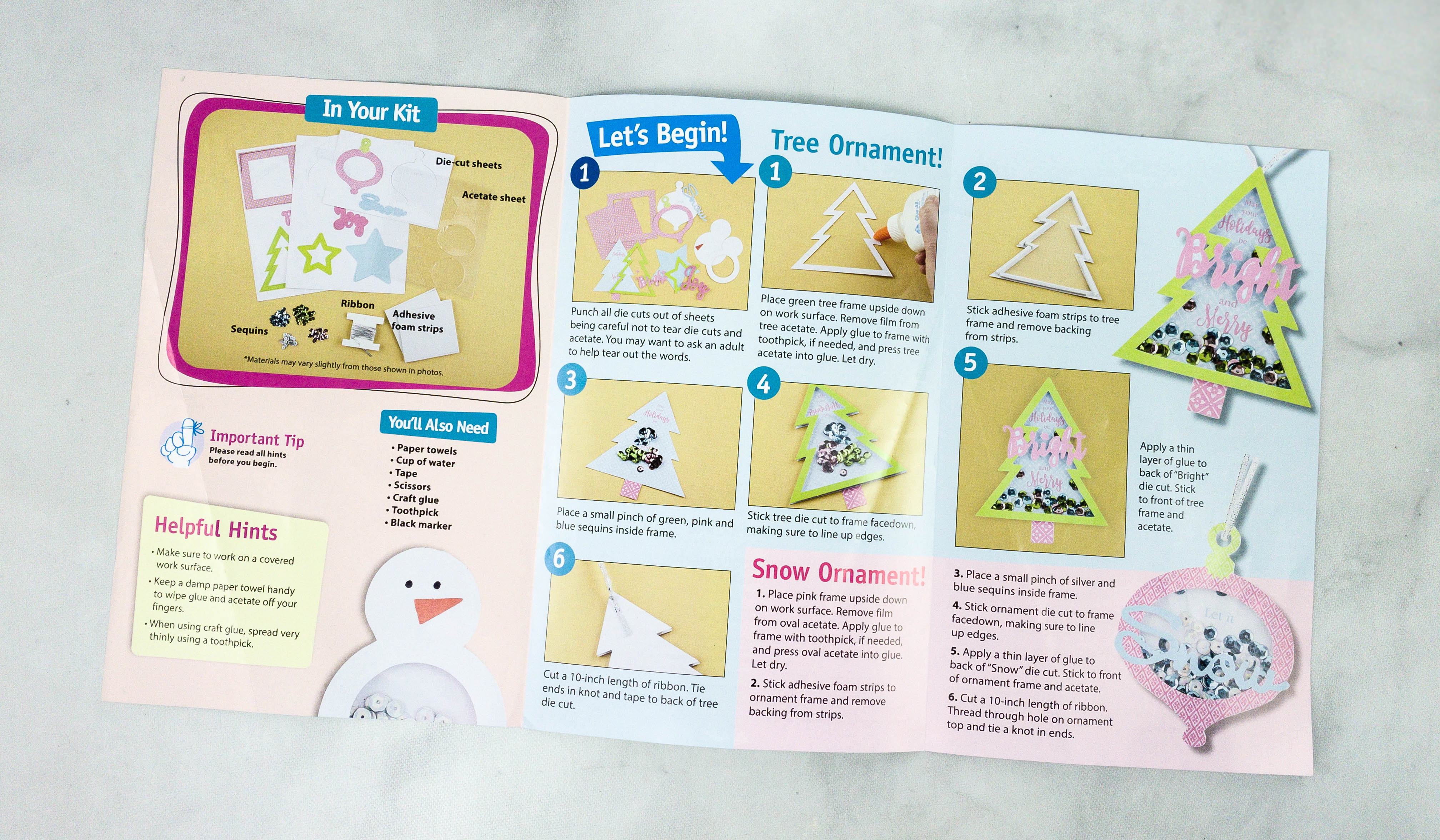 Inside is a list of all the materials along with photographed step-by-step instructions and helpful hints as well.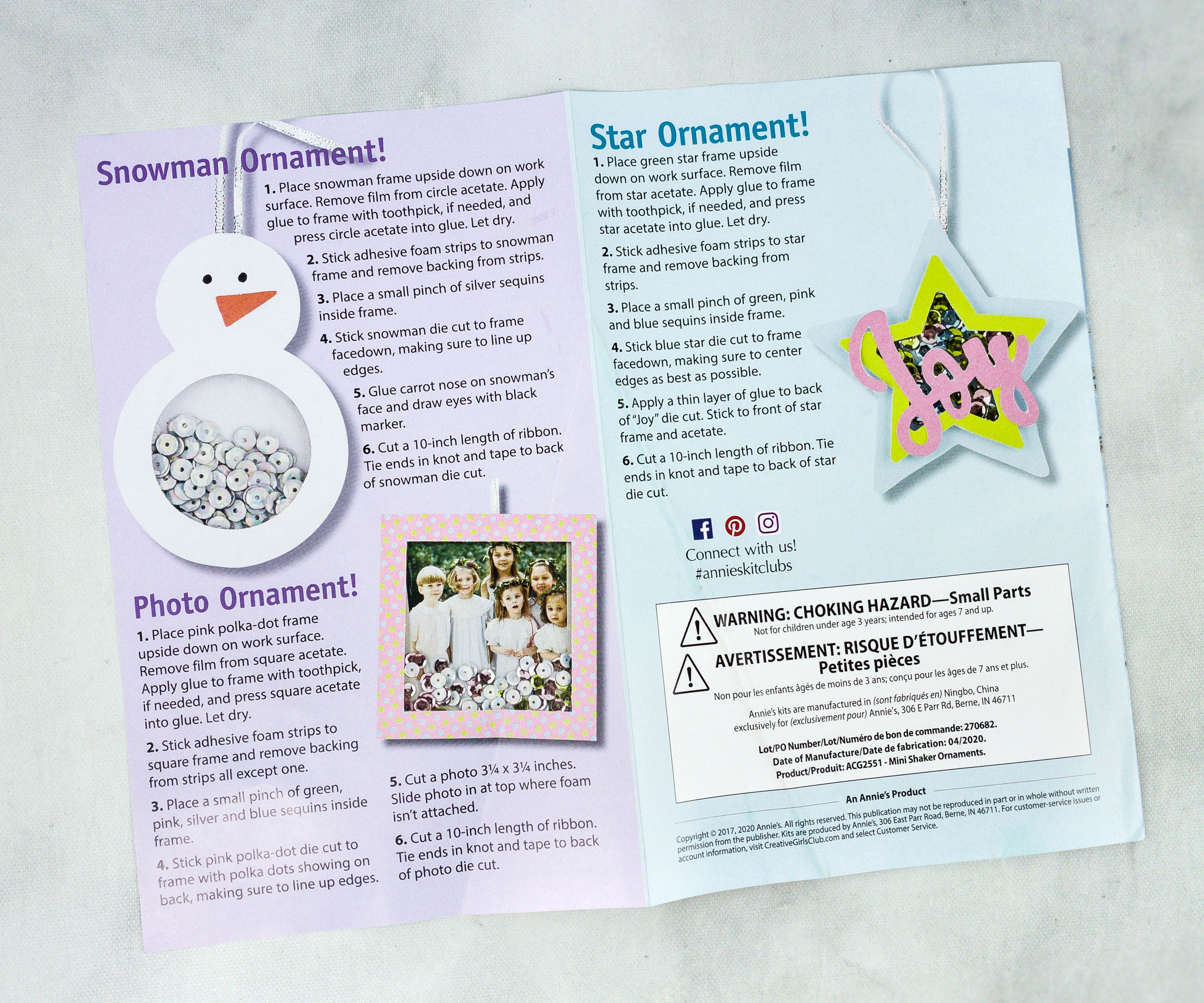 Here's another page of instructions to create a snowman, photo, and star ornament with photos of what finished projects would look like.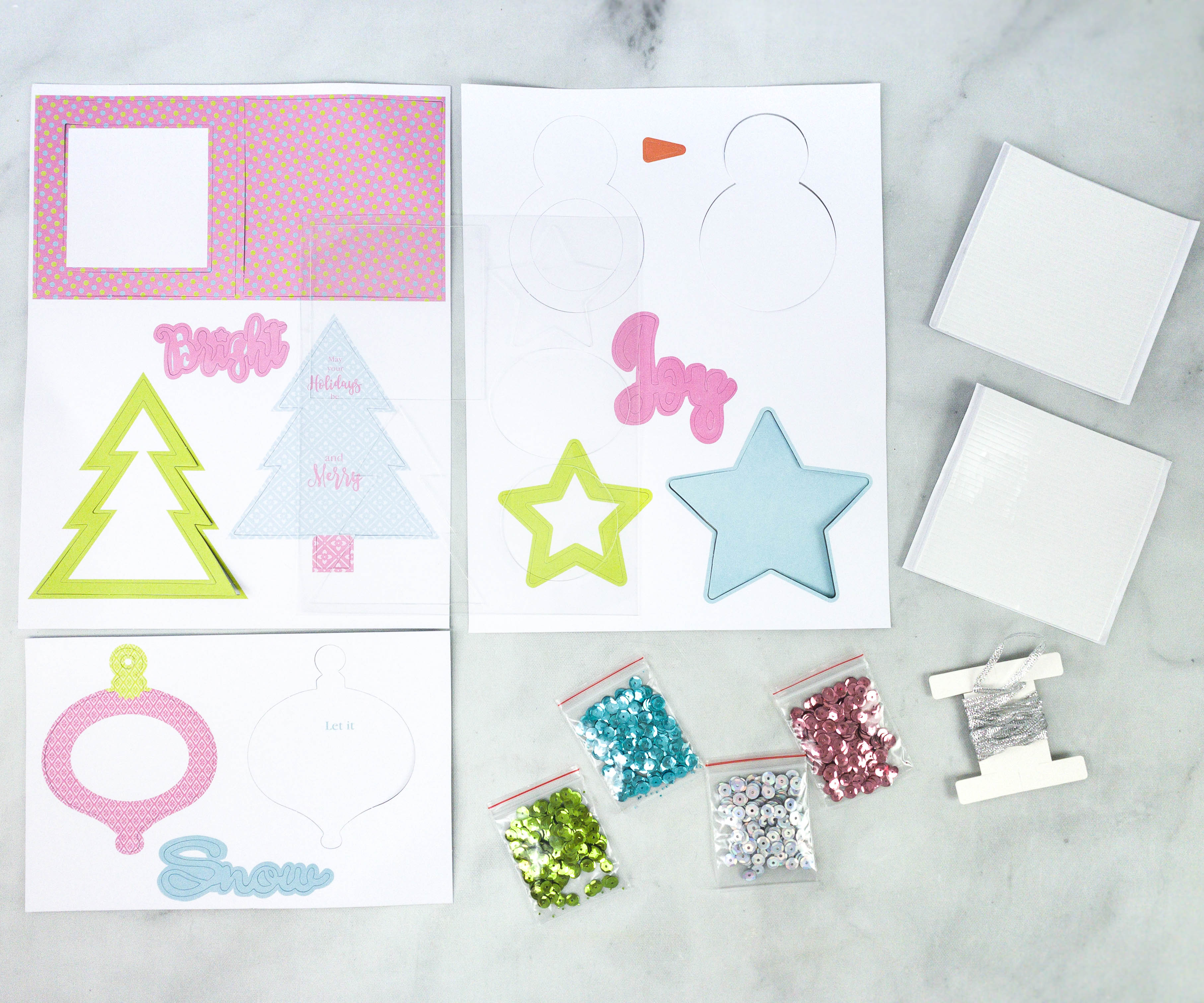 The materials included are die-cut sheets, an acetate sheet, 4 bags of different colored sequins, ribbon, and adhesive foam strips. My daughter also used tape, scissors, glue, black marker, toothpick, paper towels, and a cup of water from home.
My daughter started assembling the ornament by gluing the acetate to the frame and securing edges with adhesive foam stickers. Then, she poured sequins inside and stuck the die-cut to the frame aligning the edges.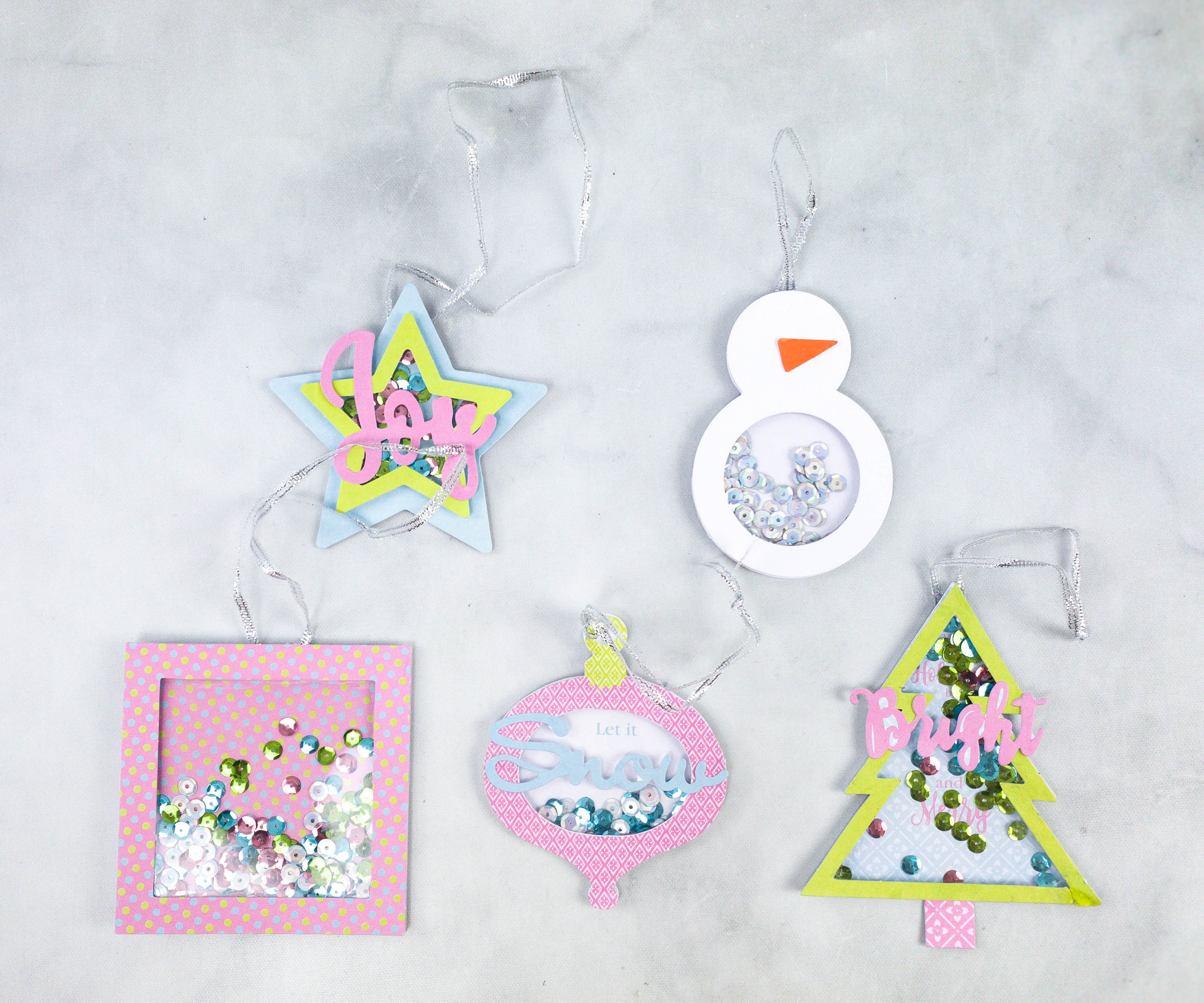 She cut a ribbon, tied the ends in a knot, and then taped it at the back of each ornament. Keep it secured so it won't fall off and it's done!
These ornaments are easy to create, plus they're really cute!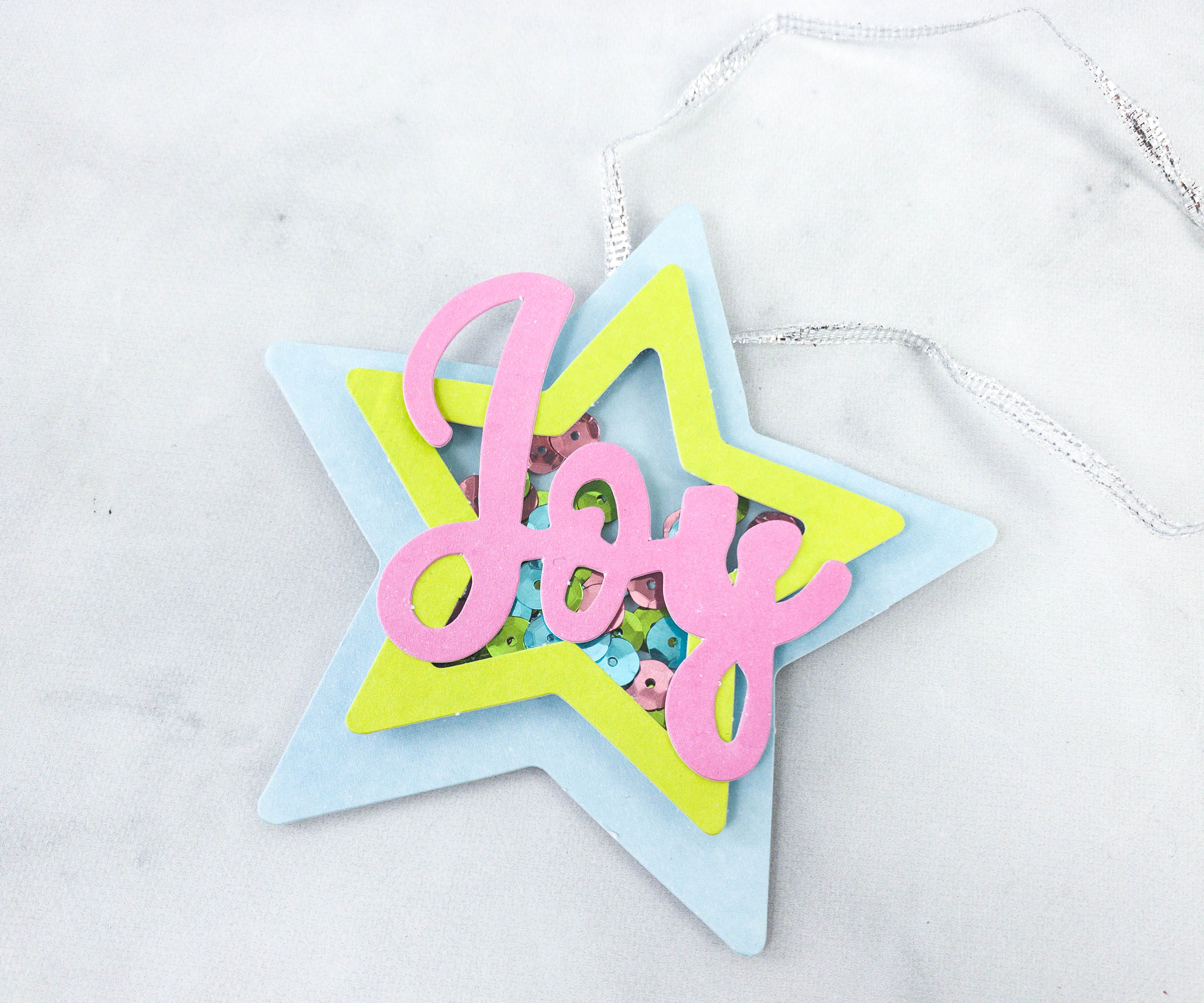 Each has a different text, shape, and design. You can put a single color of sequins inside or mix and match them!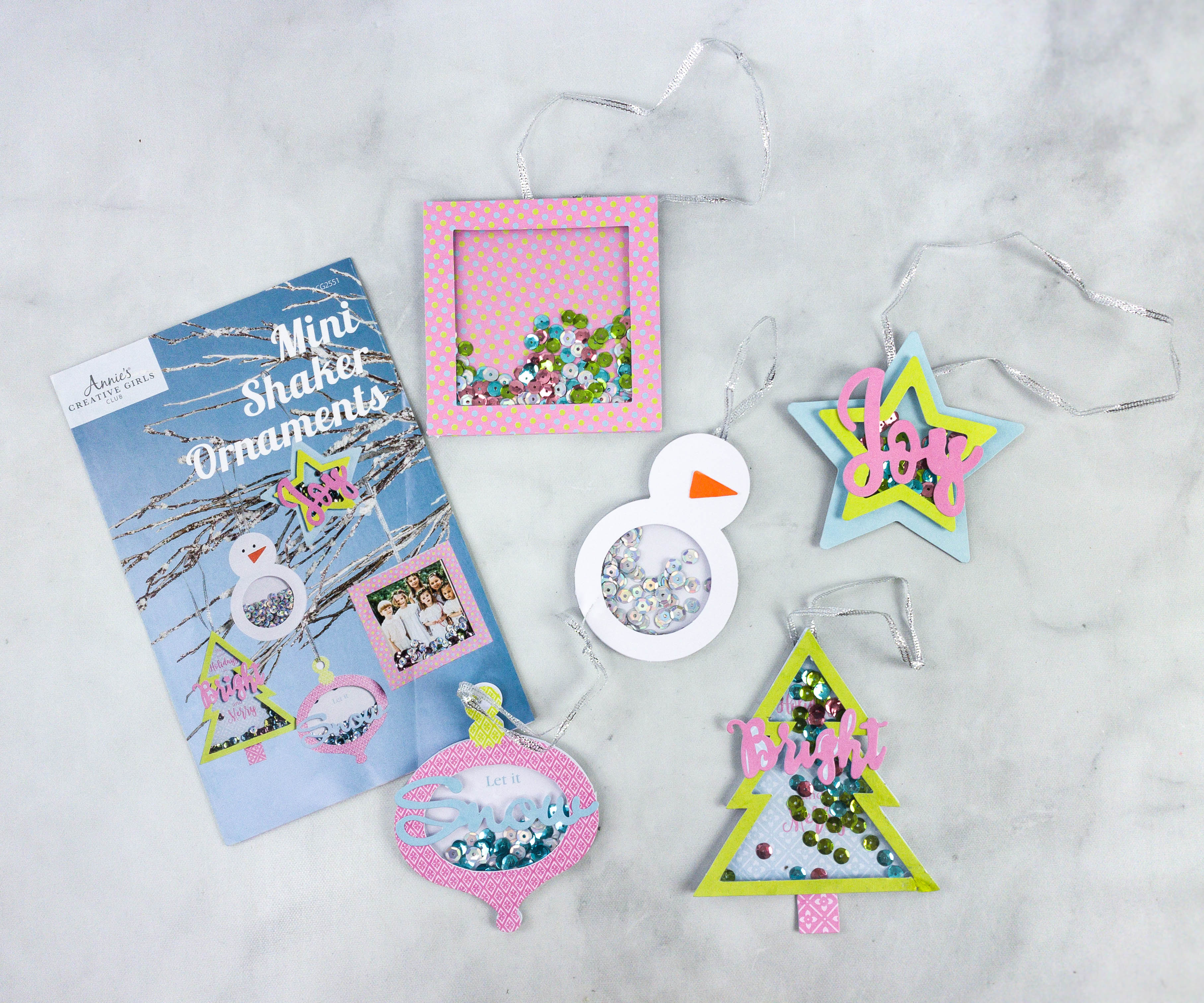 Here's the finished project! My daughter created 5 varieties of mini shaker ornaments and she had a lot of fun making them!
After she's done making them, she immediately hung the ornaments on our Christmas tree! These mini shaker ornaments are so pretty!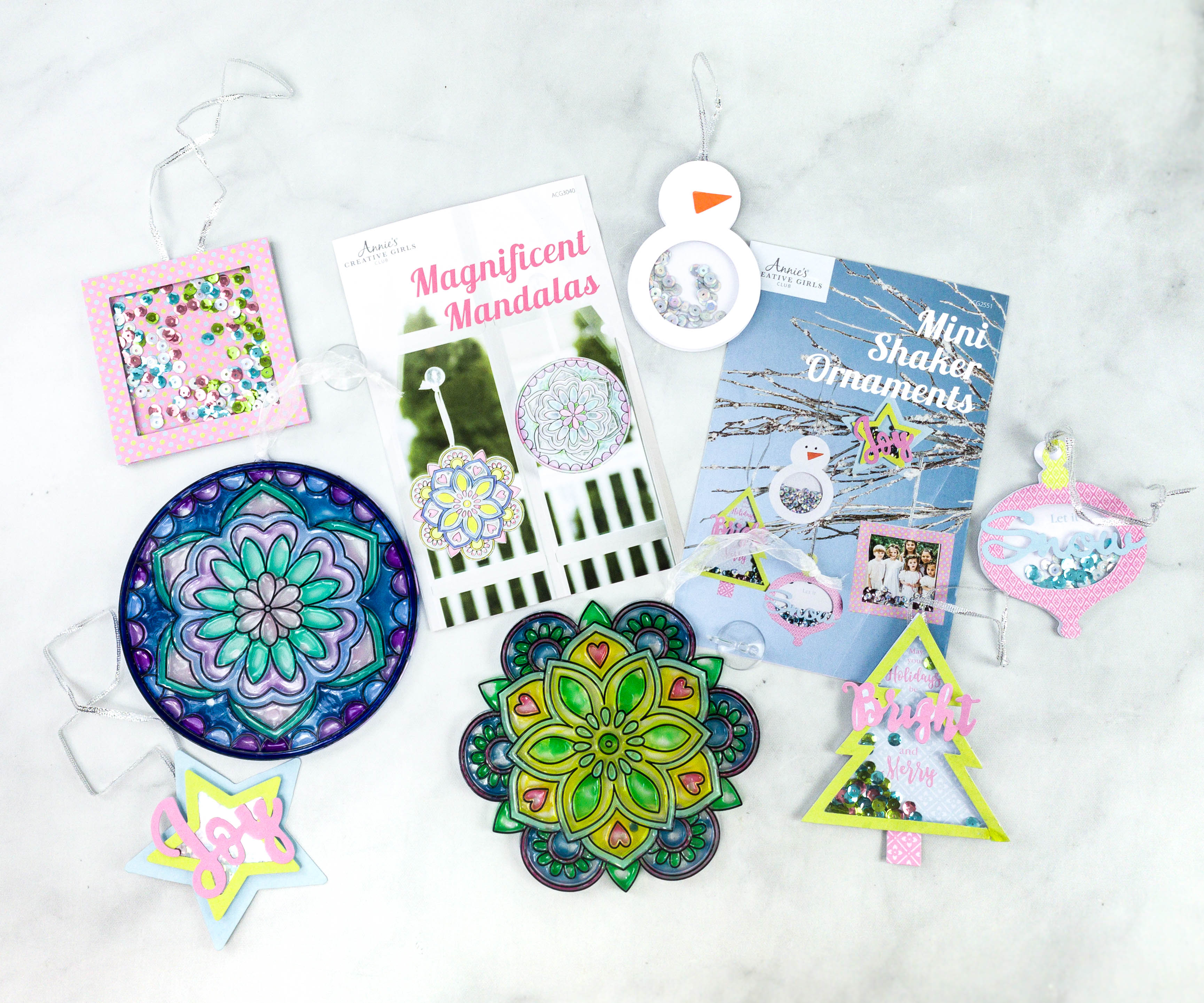 This month's projects are easy to make!
Annie's Creative Girls Club always sends fun DIY projects! My daughter enjoyed making the mandalas and ornaments this month! They were easy to create, and the finished products are all pretty and colorful. They can be used as holiday home decor as well! My daughter's mandalas are already displayed on our windows and the ornaments are on the Christmas tree. If you're looking for easy DIY projects for girls, you can give this subscription a shot! The instructions are easy to follow and the materials are already provided, so it's really convenient!
What do you think of Annie's Creative Girls Club review? Let us know your thoughts!