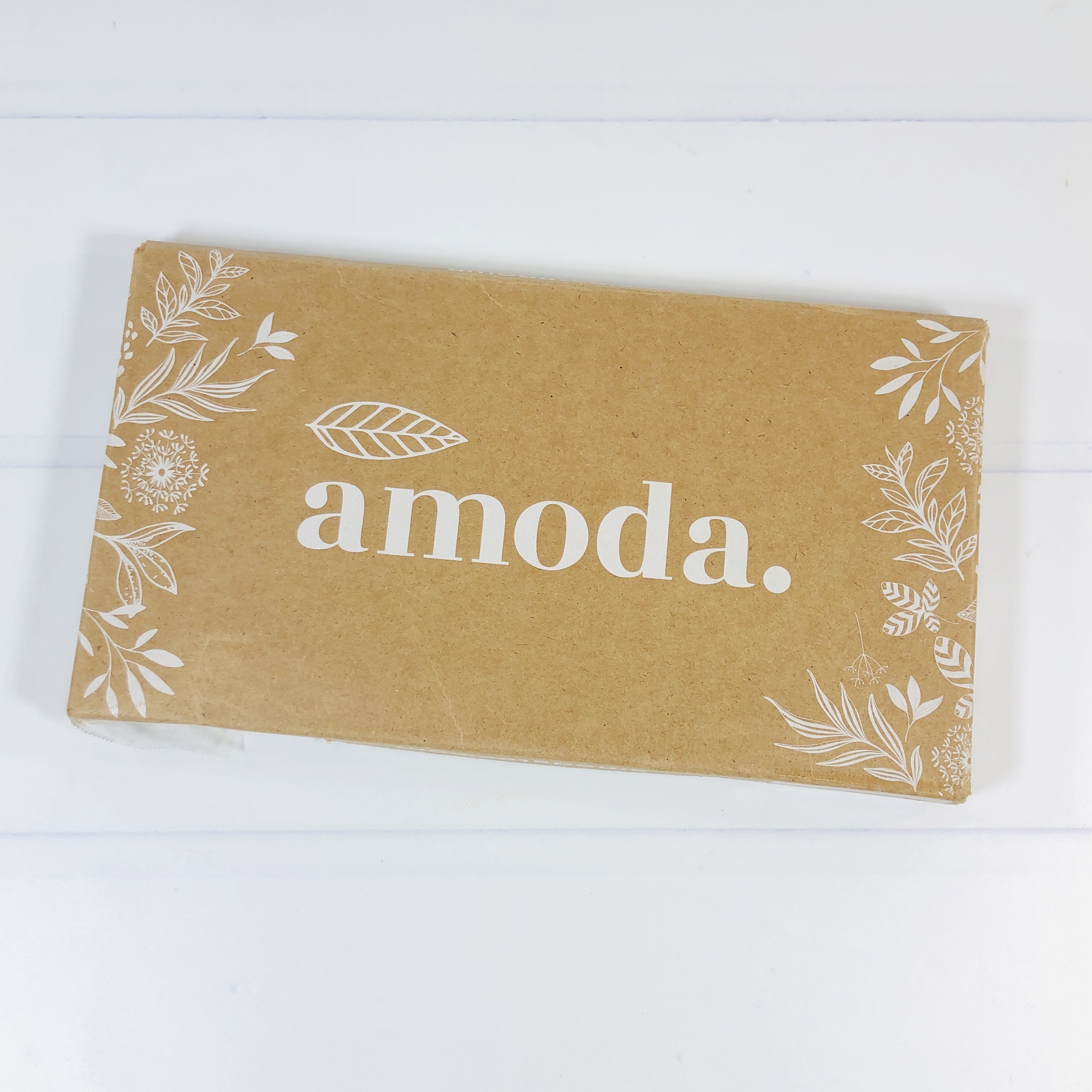 Amoda Tea is a premium tea subscription that sends hand-selected teas sourced from small, independent tea companies. There are two choices of box available — the Original Monthly Tea Box and The Low Caff. Both cost $20, have free shipping to Canada/US (no international shipping yet), and you can also add on some extra bonuses like a perfect teaspoon or extra tea bags. They also have a tasty tea guarantee — if you don't like a tea in your box, they'll replace it in your next box!
We scour the shelves of independent tea companies across North America to find unique teas, delicious blends and fun flavours. We offer a way to discover the hidden gems of the tea world, support the up-and-coming tea companies and taste the very best they have to offer.
This is a review of the Original box.
DEAL: Get 40% off of your first month! Use coupon code HELLO40.
I can't wait to see what's inside!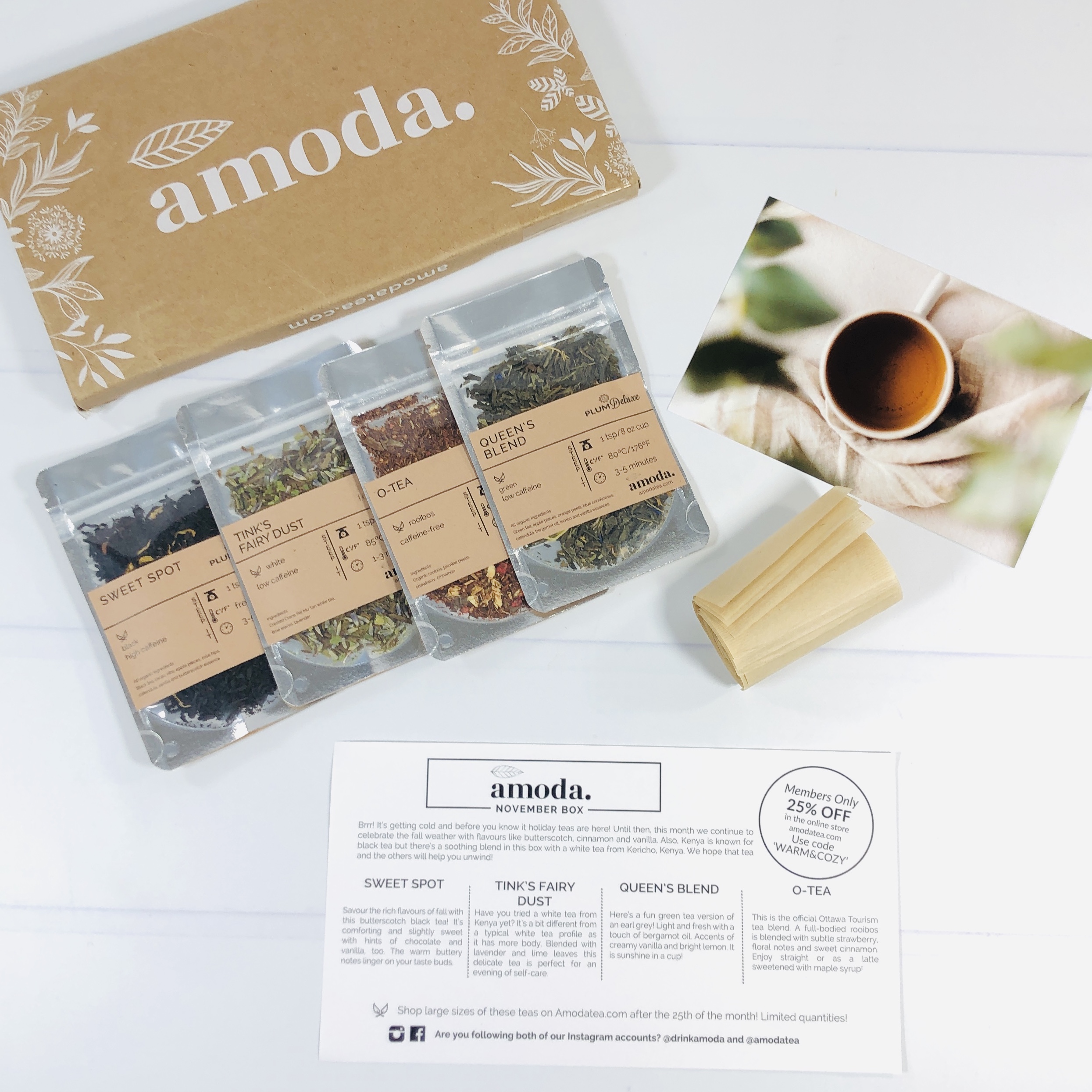 Everything in my box!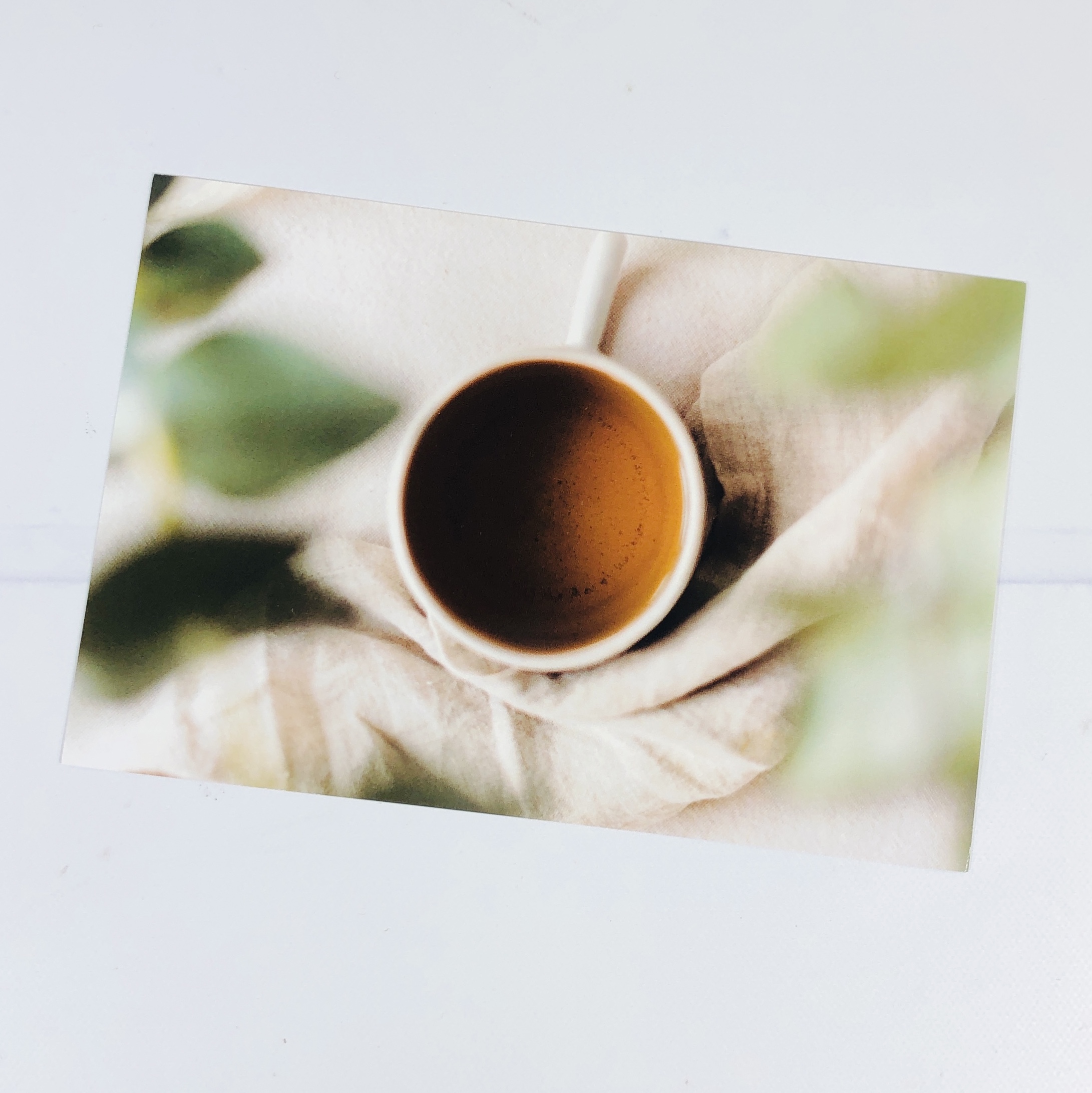 I always get a tea postcard. I usually place it on my desk to look at throughout the day.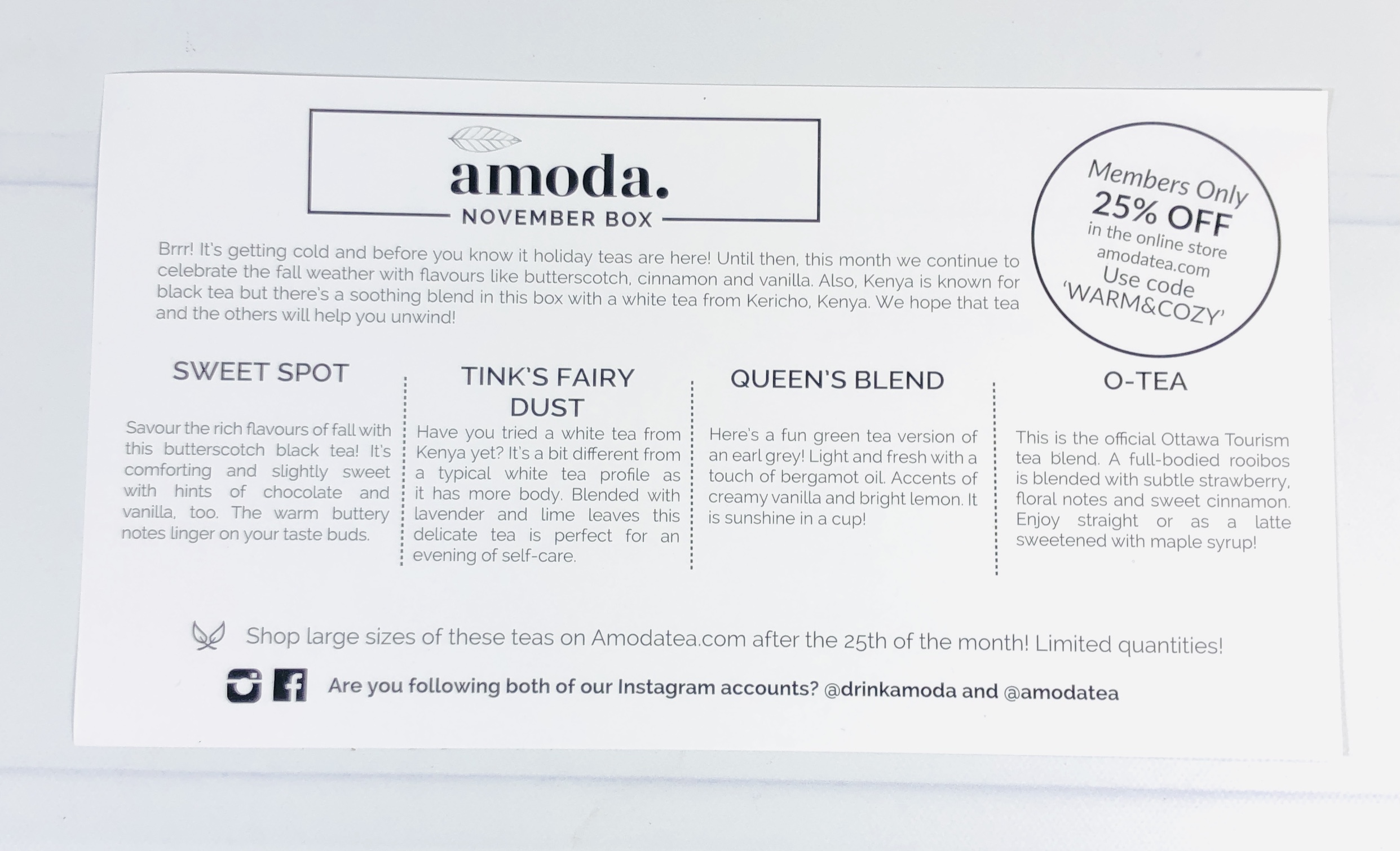 I received a sheet with all of the teas listed. It has a coupon code for an online shop purchase so I can save more on my favorites!
I also found some disposable tea bags. This is loose leaf tea so we need a way to separate the tea leaves when finished steeping.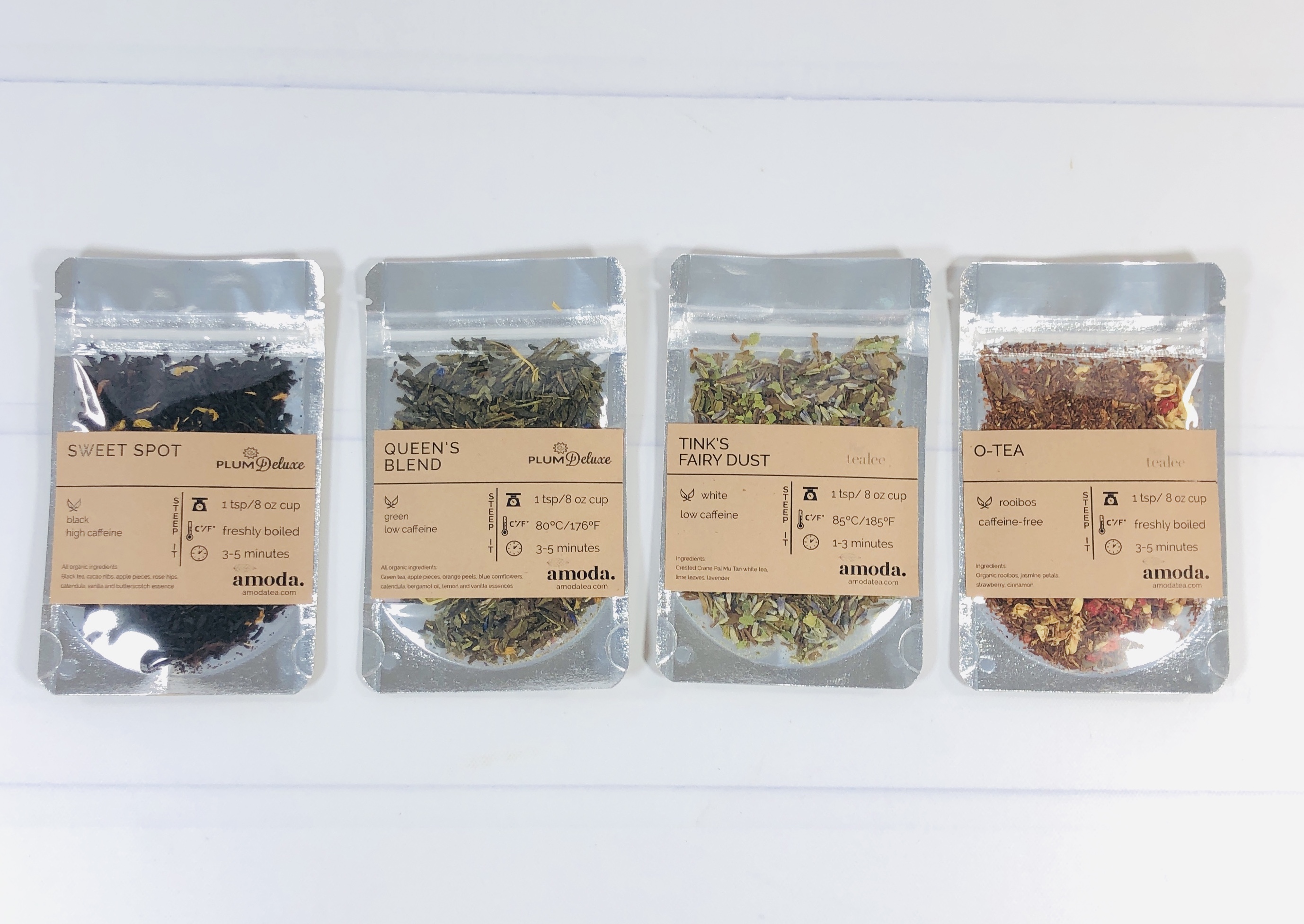 All of my teas! Amoda sends a combo of black, green, white, and herbal pretty much every month. Most of the time they send tea blends, just like all four teas sent this month.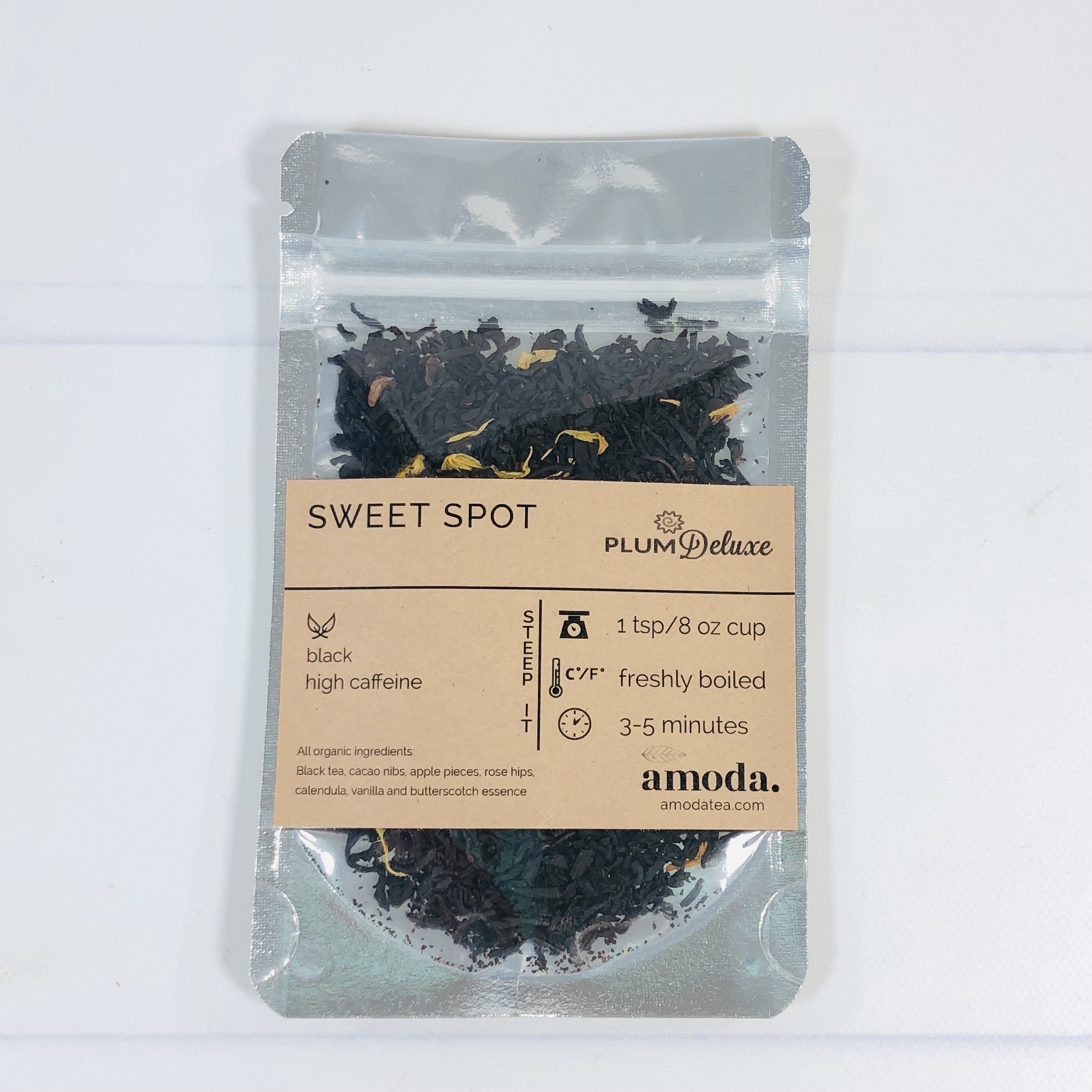 Plum Deluxe Sweet Spot Tea Plum Deluxe has their own subscription box in case you find that you especially love the two flavors of theirs sent by Amoda this month.
The front of the bag lists the ingredients and steeping directions as well as the tea type and caffeine content.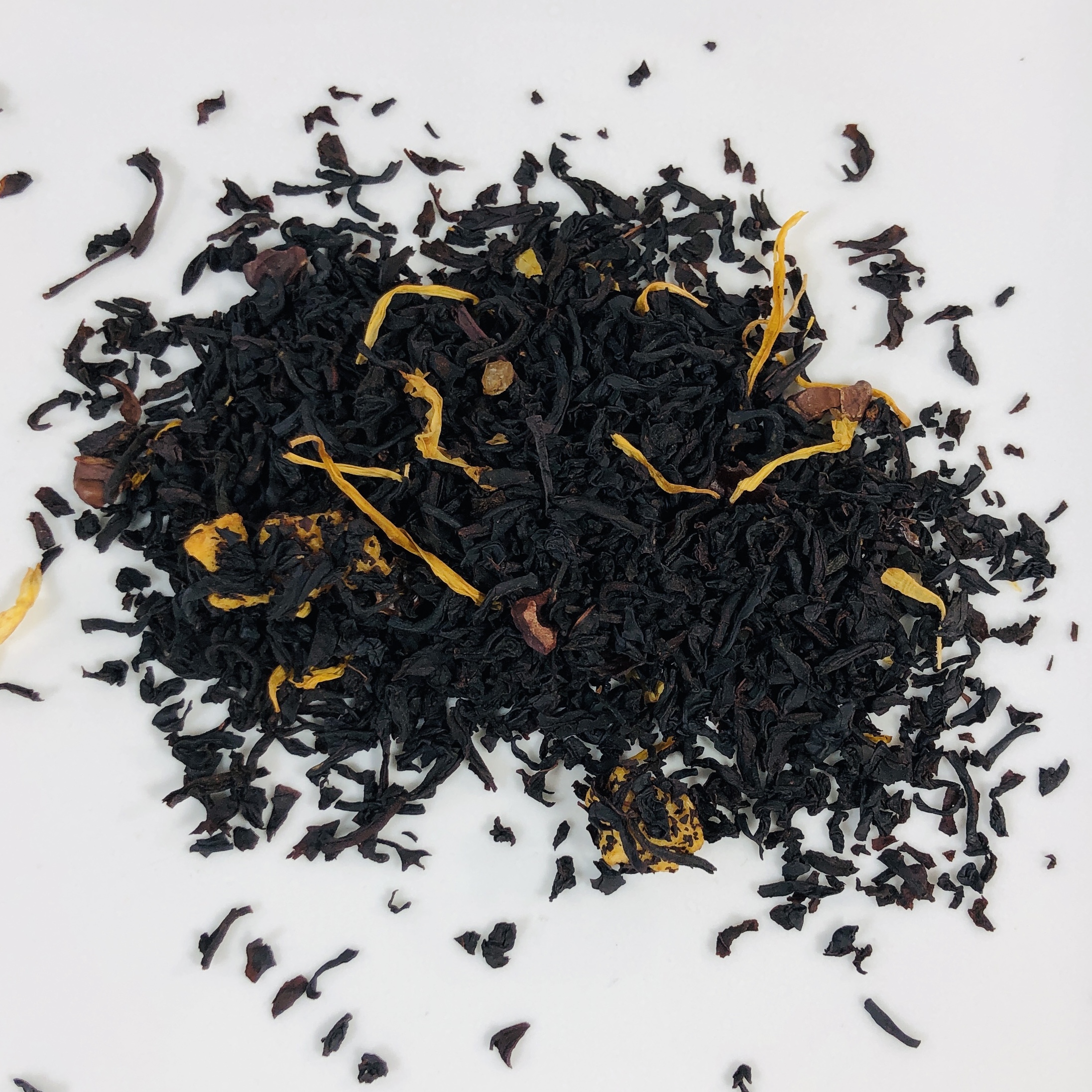 Black tea is blended with butterscotch flavor, cocoa nibs, and vanilla. Sound like a coffee house drink? That is certainly what it reminded me of, especially when I added milk and sugar. A flavored latte but with less caffeine and fat than what you would find at that worldwide chain coffee shop.
Plum Deluxe Queen's Blend Tea While black tea may be my favorite, I was delighted with this green tea version of Earl Grey!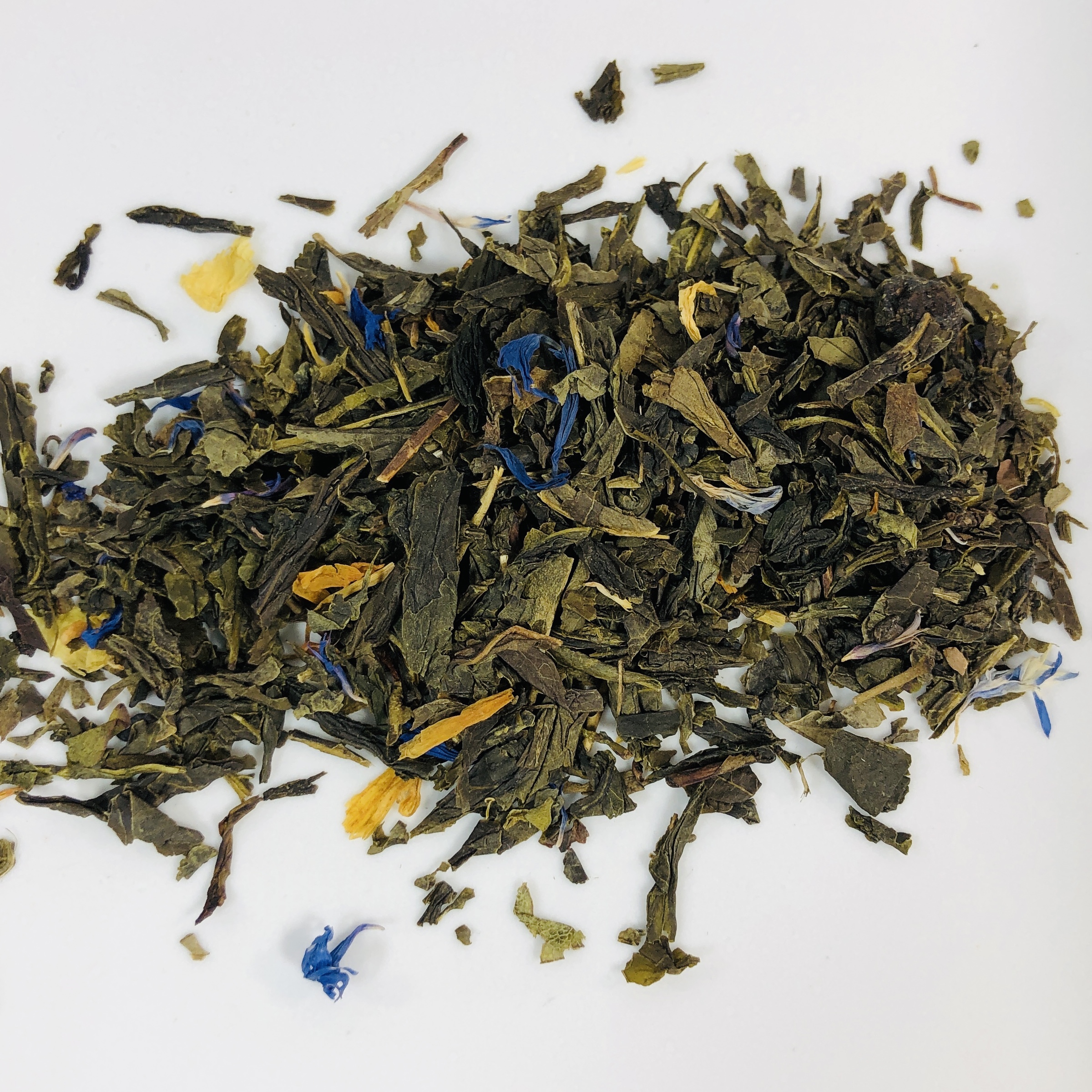 Lemon and vanilla join bergamot and blue cornflowers giving this blend a lovely aromatic scent and warm lemon flavor. This is one of the best green teas I've ever tried!
TeaLee Tink's Fairy Dust Tea has a white tea base and is flavored with lavender buds and lime leaves.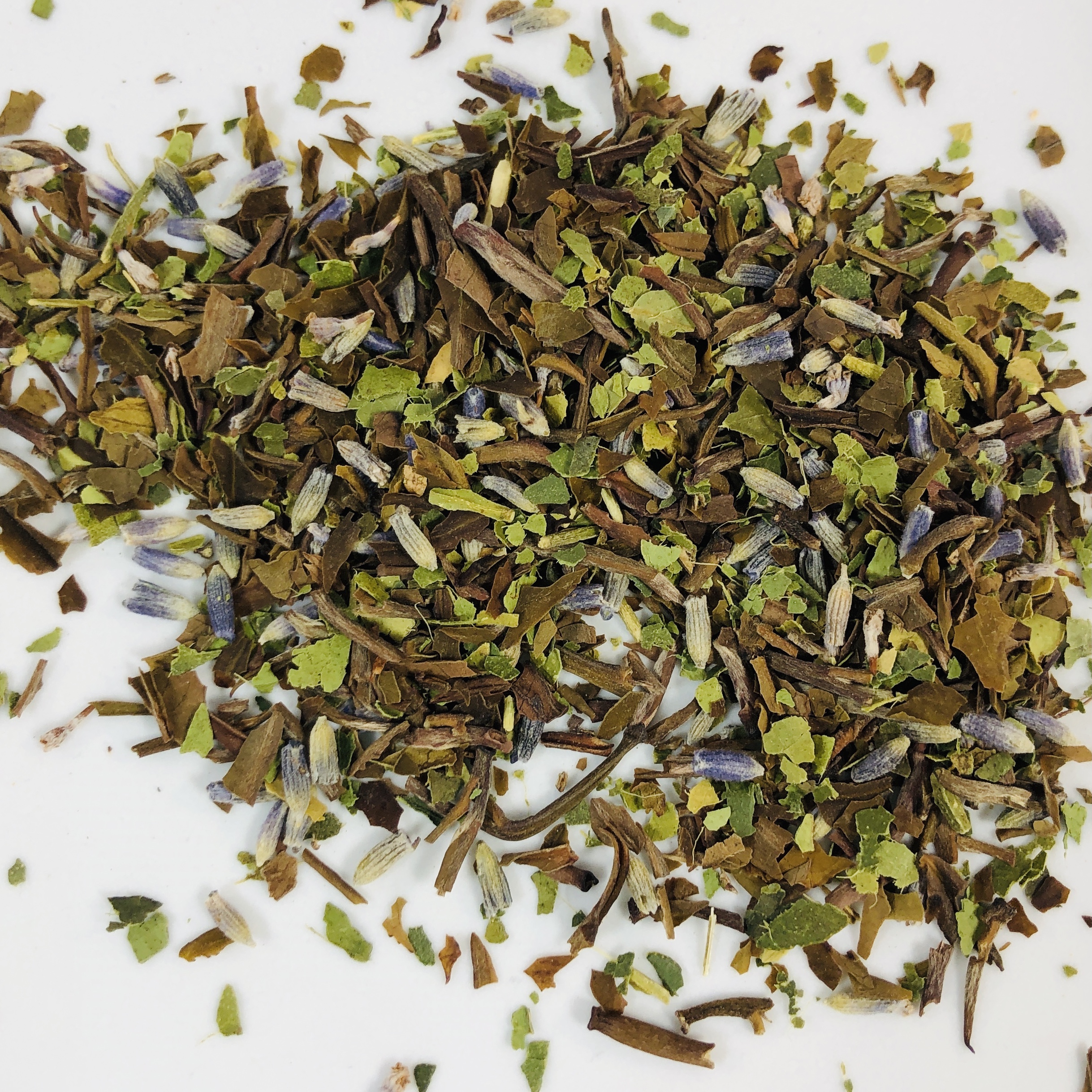 It had the relaxing flavor and aroma of lavender with just a little bit of caffeine, since white tea is low on the caffeine scale. Make sure to keep the water from boiling or the tea might taste bitter.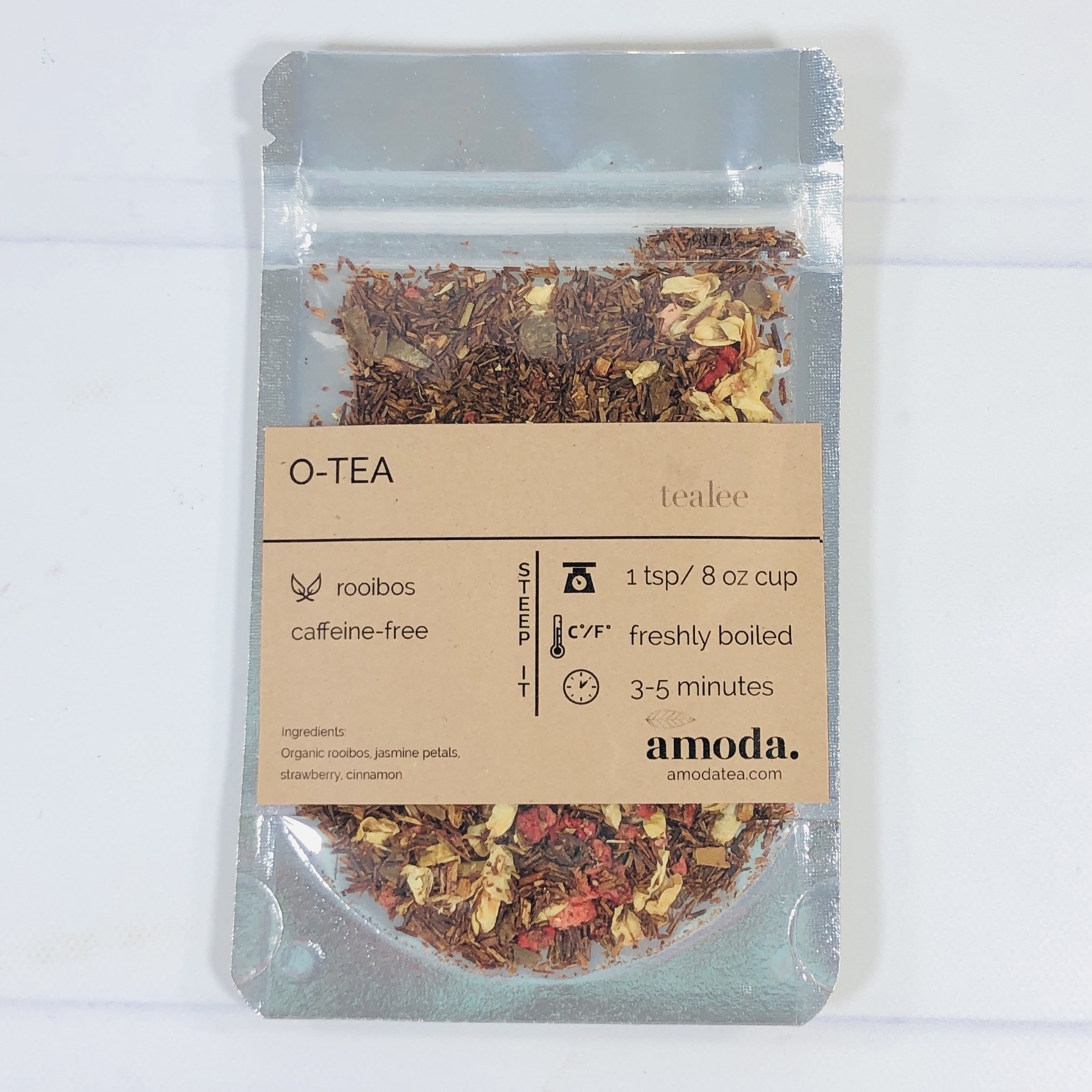 TeaLee O-Tea For some reason I find this tea name funny, like I could eat it for breakfast or make cookies with it! It turns out it is the official tea for Ottawa Tourism!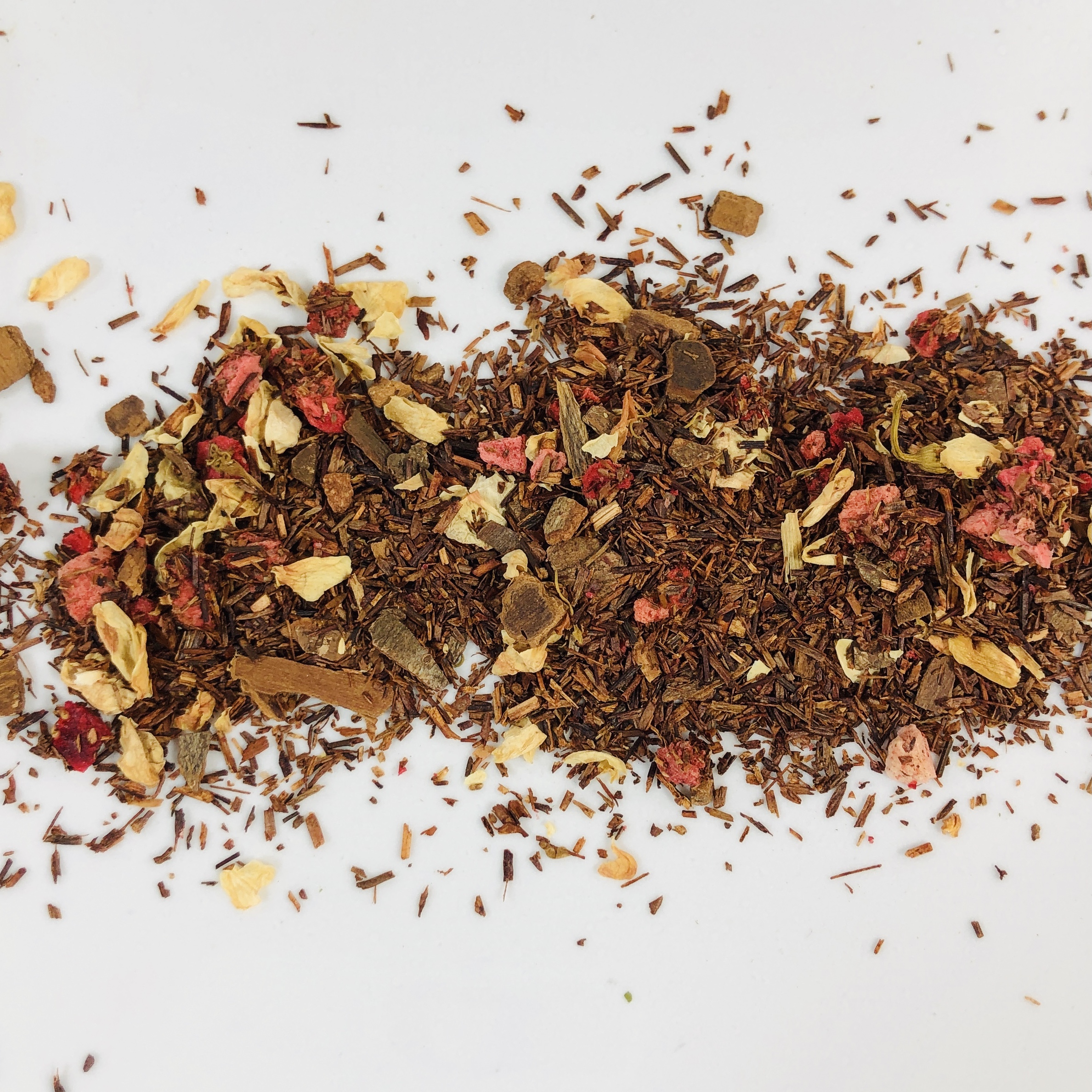 Rooibos, strawberries, jasmine, and cinnamon are the ingredients in this blend, which is warm and comforting. The cinnamon is the strongest flavor here, but the berry and jasmine give it a sweet, floral note and the rooibos makes it hearty, yet it's caffeine free. Ottawa, you picked a wonderful tea to rep your city!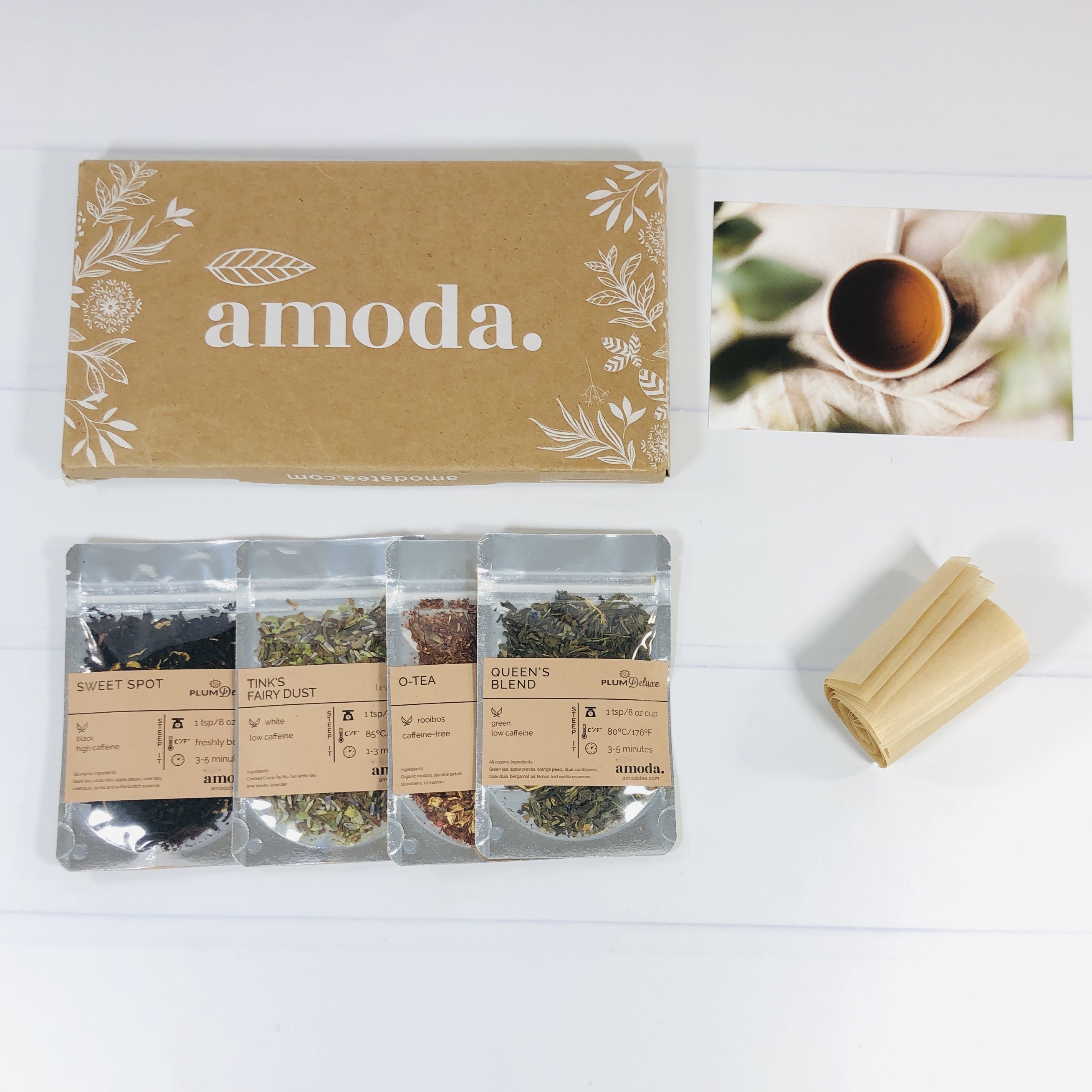 I was really into the November teas featured in the latest box by Amoda. My two favorites were the green tea take on Earl Grey, and the rooibos based herbal. The funny thing is, those wouldn't usually be my go-to tea types, so that's why I love tea sampler subscriptions like this, they get me out of my comfort zone so I can discover new favorites. The black tea reminded me of a caramel latte, and the white tea was delightful.
Which tea was your favorite? Let me know in the comments!