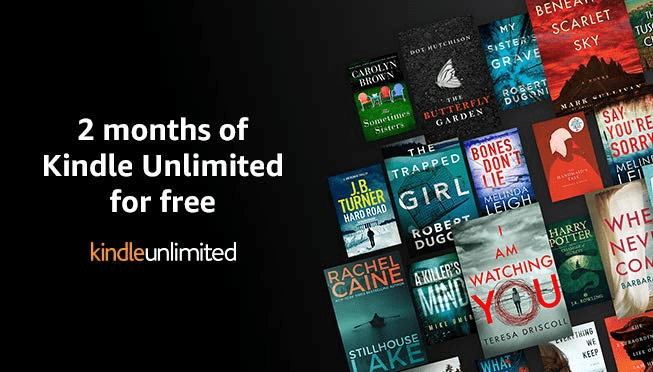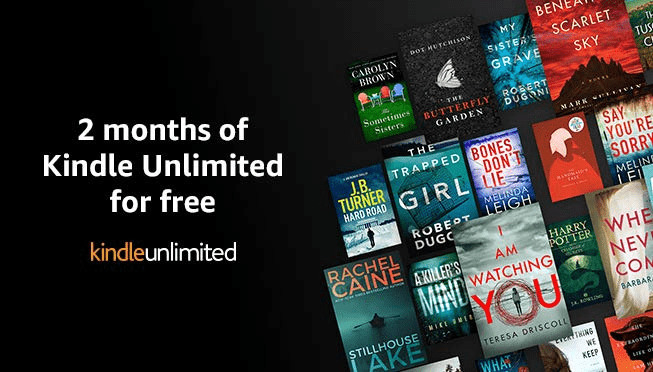 Amazon has an amazing sale for Kindle Unlimited that starts now – new subscriptions will get their first 2 months of Kindle Unlimited totally free!
If you've subscribed to Kindle Unlimited before and cancelled, now's the time to sign up again, because you'll get TWO months FREE! No coupon code is needed, just use this link to get started! Ends 3/31. Current Kindle Unlimited subscribers are NOT eligible.
Enjoy the freedom to explore over 1 million titles, thousands of audiobooks, and current magazines on any device for just $9.99 a month.
You don't need a Kindle device to grab this deal – you can read the books on the Kindle app, but if you wanted to pick one up, now's the time, here's the current deals on Kindles!
Join Amazon Kindle Unlimited with a TWO MONTHS FREE Trial!
FYI – when you hit "continue" that's when your membership is confirmed! It's not obvious that this step will finalize your subscription, but we wanted to point that out.
After your free TWO-month trial ends, your subscription will be renewed at $9.99 per month until you cancel. You can cancel your Kindle Unlimited subscription at any time!
What's Kindle Unlimited?
Kindle Unlimited is a subscription that allows you to access a large selection of titles from the Kindle Store. With a Kindle Unlimited subscription you have access to over one million titles in the Kindle Store, including books, audiobooks, and magazines for just $9.99 a month.
Here are the benefits:
Enjoy unlimited access to over 1 million books.
Explore a rotating selection of popular magazines.
Listen to thousands of books with Audible narration.
Read anytime, on any device with the Kindle app.