Amazing Clubs Coffee of the Month Club is a gourmet coffee subscription. Every shipment includes 2 varieties of freshly roasted coffees from boutiques and award-winning coffee growers from a different geographic region. Each bag weighs 12 ounces, which makes more than 60 cups of coffee every month. Subscribers can choose if they want fresh ground or whole bean coffee! Also, there are various plans to choose from:
3 Month Club ($29.95 per month)
Seasonal Club ($29.95 every three months)
6 Month Club ($28.95 per month)
12 Month Club ($27.95 per month)
This is a review of the November 2020 club shipment!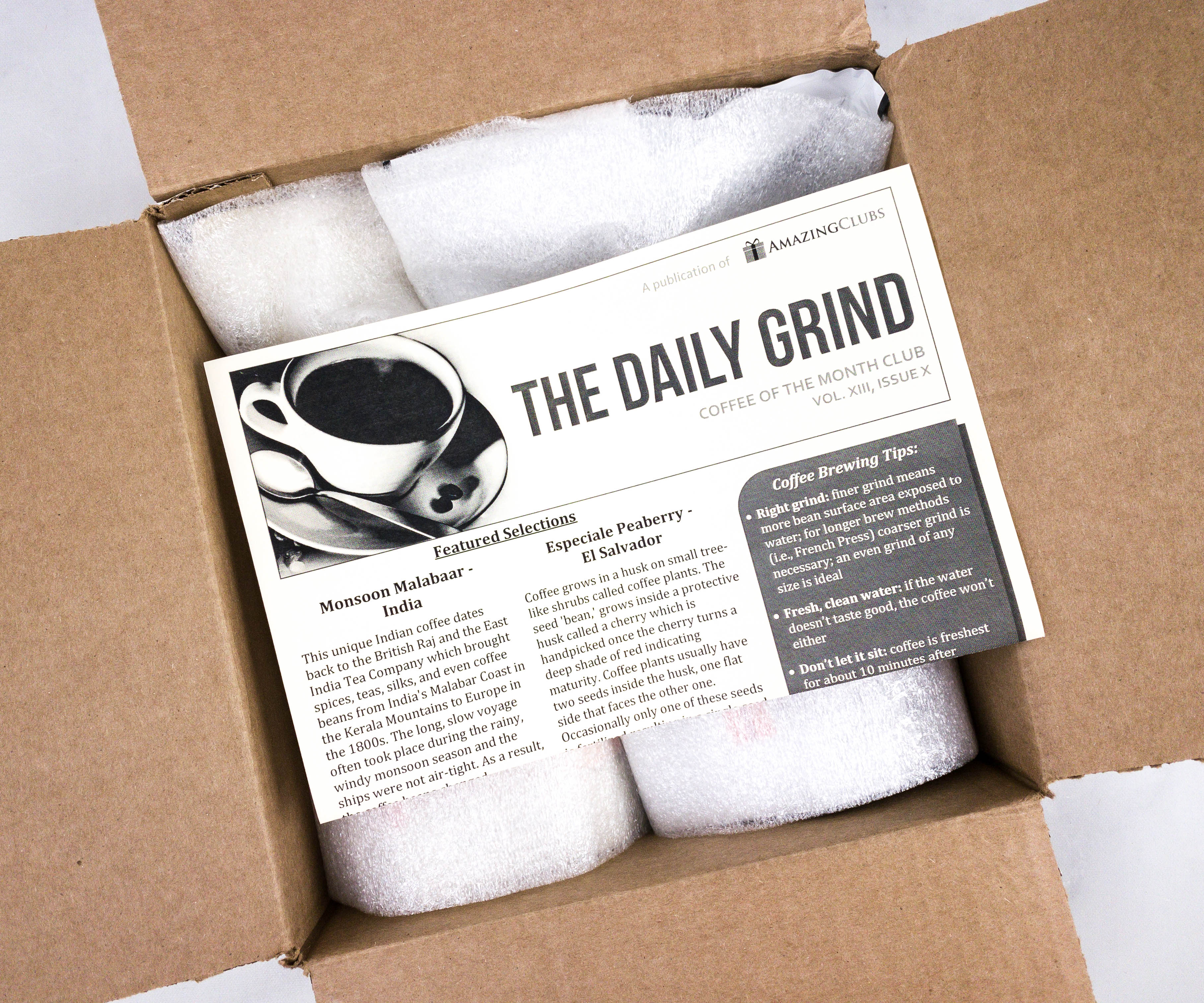 The coffee arrived in a box with the Amazing Club's The Daily Grind magazine on top of them.
Each bag of coffee is fully covered with a thick foam case to keep them safe and secure.
This magazine contains all the information you need to know about this month's featured coffee!
Membership information, shipment schedules, and other details are provided at the back of the magazine.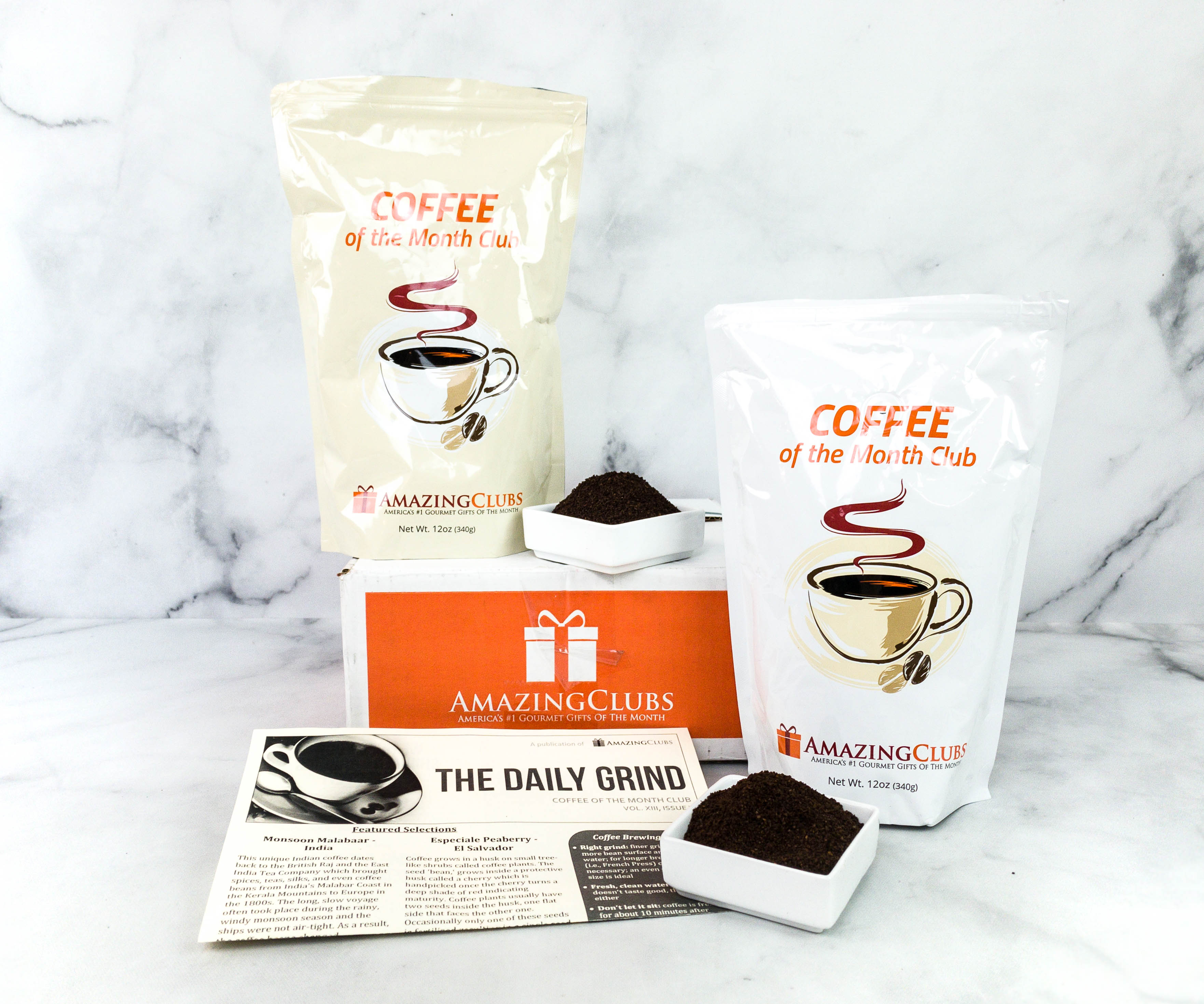 Everything in my box!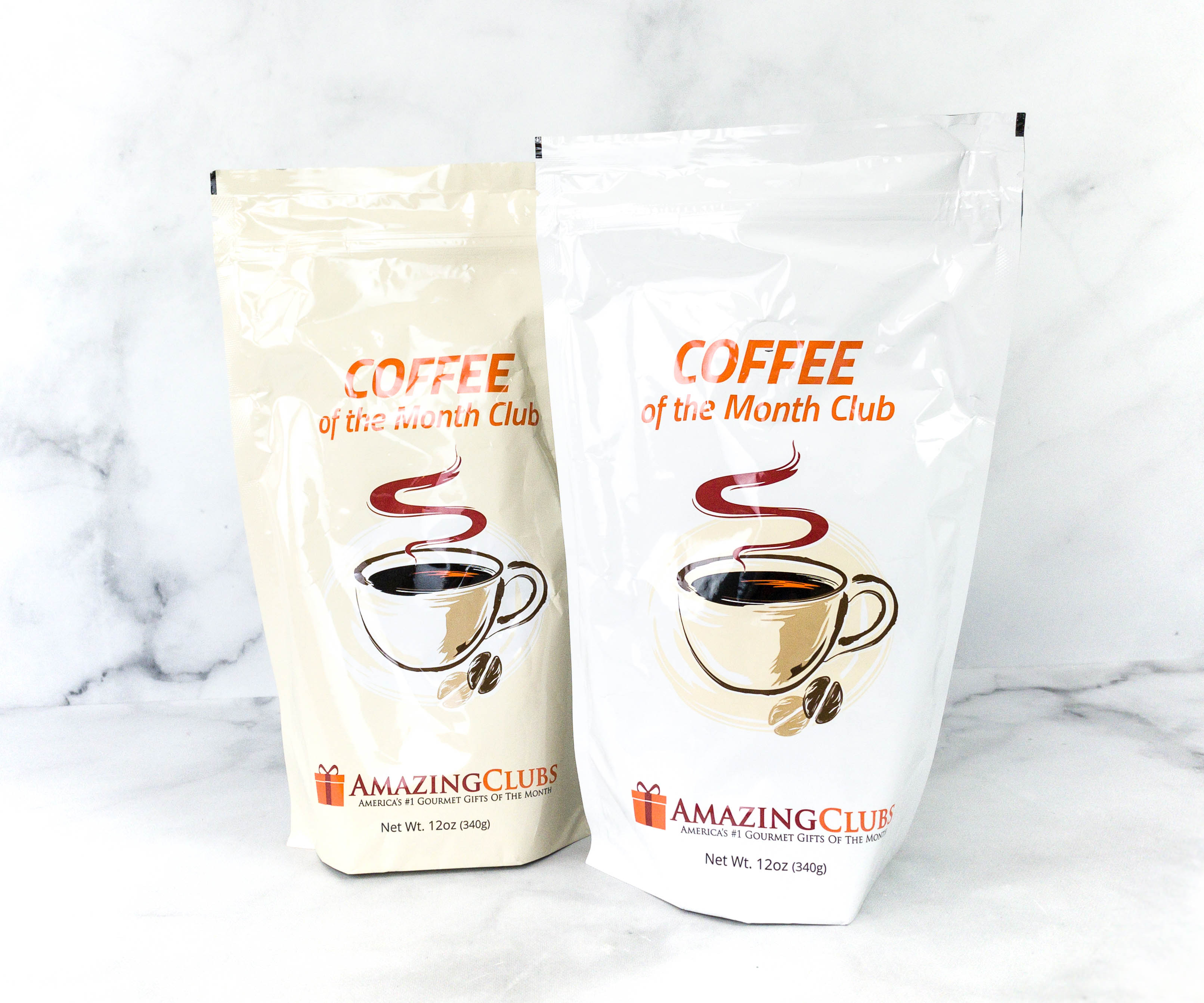 This month's selections are Monsoon Malabaar – India and Especiale Peaberry – El Salvador.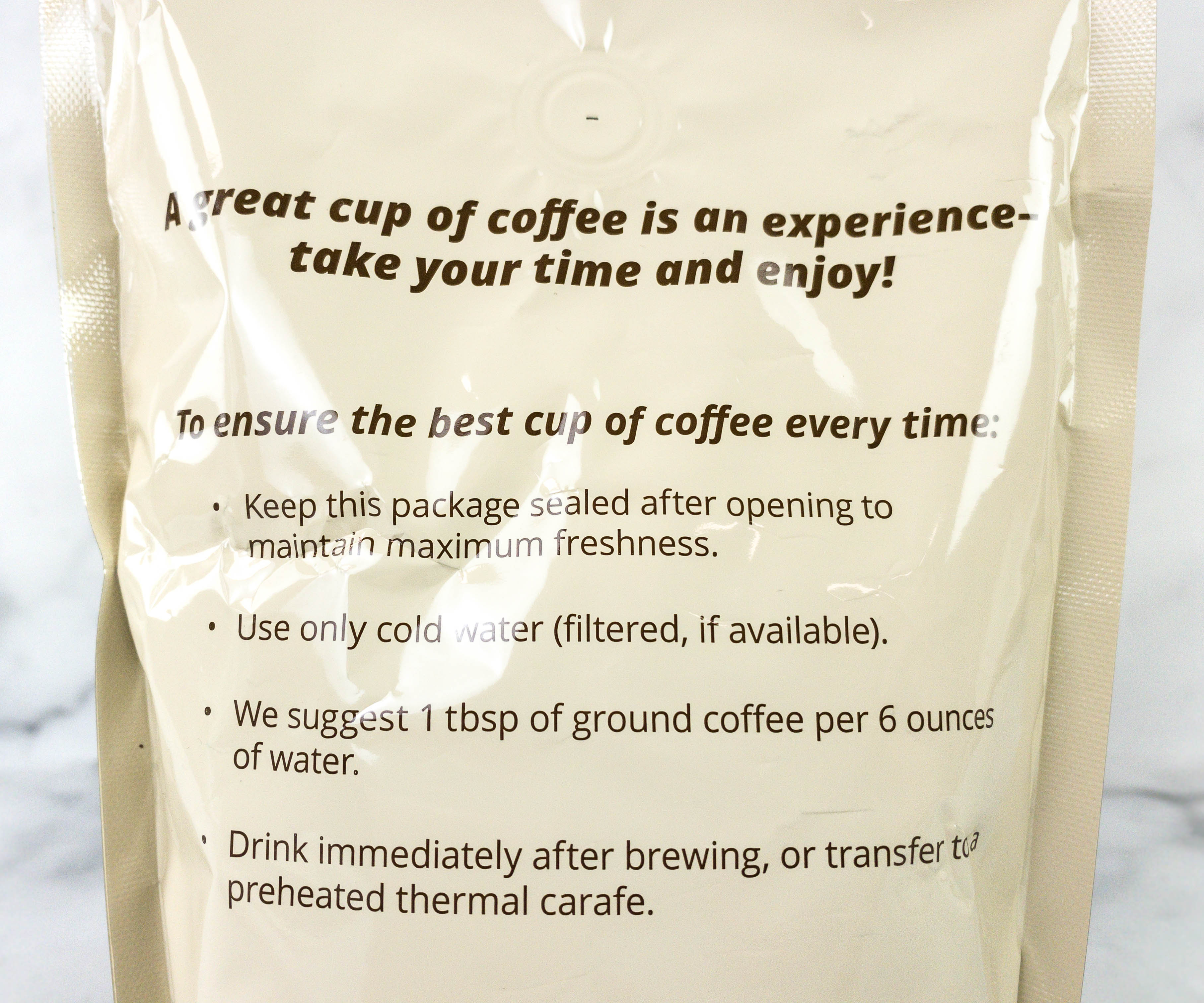 Featured at the back of each bag are instructions on how to achieve a great cup of coffee.
El Salvador Peaberry Especiale. The first bag of coffee was sourced from the high altitude mountains of Apaneca-Illamatepec which is located at the Guatemalan border in El Salvador.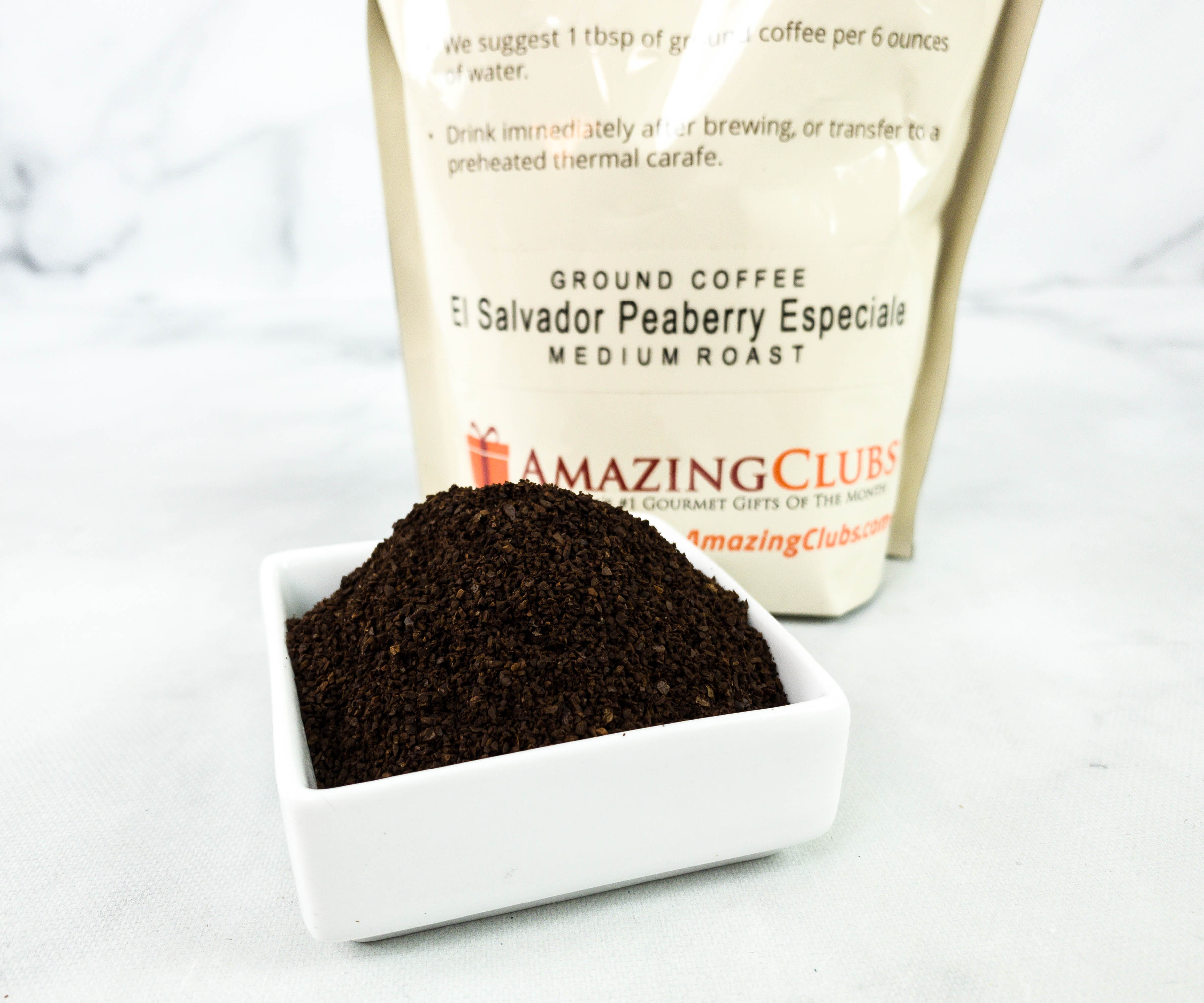 Inside the bag are fresh, full-bodied, medium roast, ground coffee.
Here's a closer look! The coffee has a deep dark brown color and a strong aroma.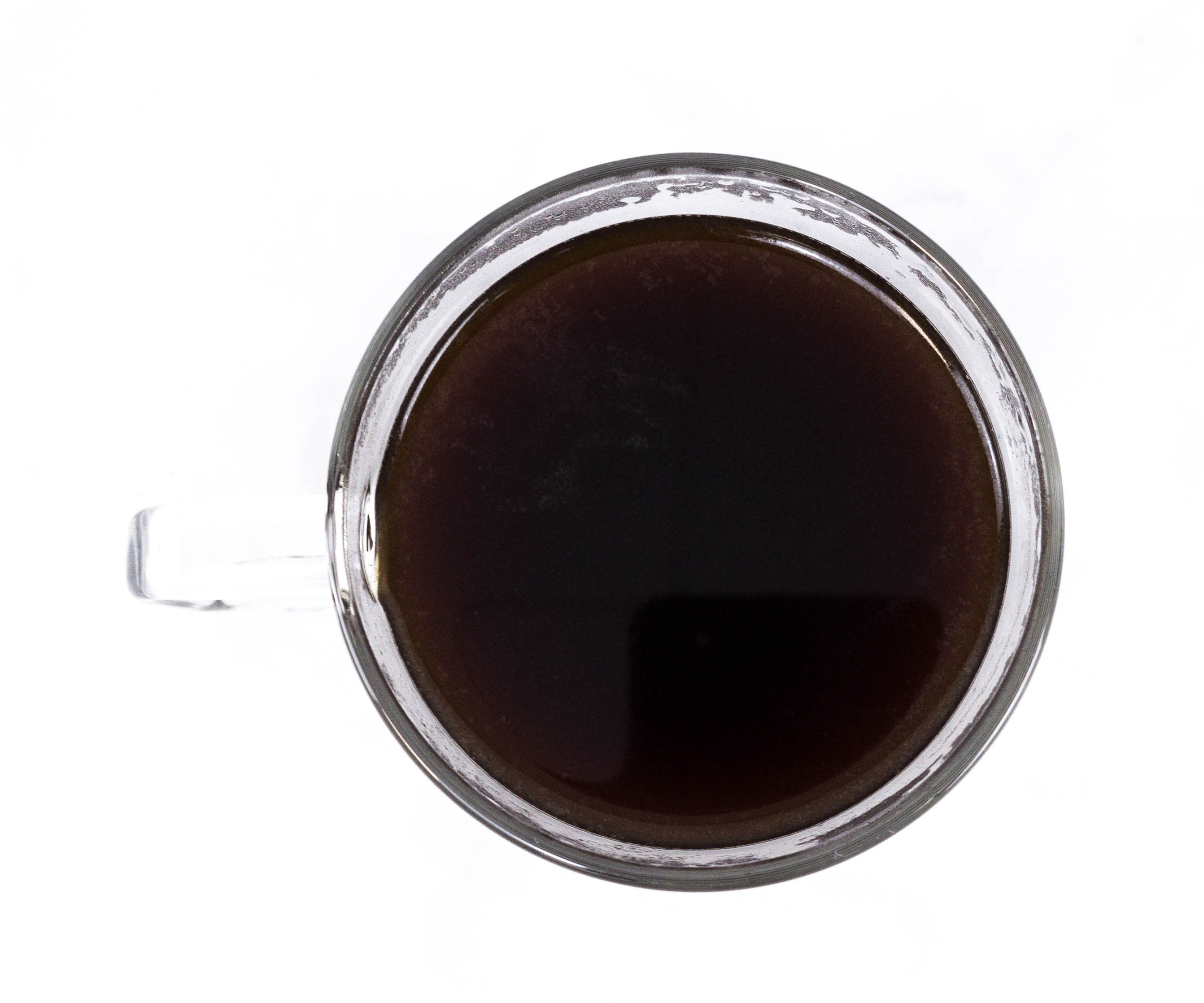 I had to try it right away and I wasn't disappointed. This coffee features a rich and well-balanced blend of nutty and floral notes with a smooth, sweet finish.
Monsoon Malabar – India. This Indian coffee was grown on the Malabar coast and processed from the best plantations in India. They were also stored in an open warehouse for up to 3-4 months.
Monsoon Malabar is often regarded as a classic Italian espresso for its thick body and incredibly low acidity level.
It's a full-bodied, freshly ground coffee with deep dark brown color. Of course, it also smells good!
This coffee features syrupy chocolate and dark cocoa tones with a little kick of spice. It's a complex coffee with all sorts of things going on at the same time!
This month's featured bags of ground coffee are both new to my taste buds! I love the El Salvador coffee for its sweetness and smoothness, while I enjoyed the chocolatey notes of the coffee from India. The latter also had a long aftertaste but it wasn't in any way overwhelming so I'm okay with it. Overall, I love my first box! As someone who loves to try different kinds of coffee, I'm pretty satisfied because of the quality and the variety they offer and this is a nice way to gift a new coffee every month.
What do you think of the Amazing Clubs Coffee of the Month Club box?
Visit Amazing Clubs Coffee of the Month Club to subscribe or find out more!