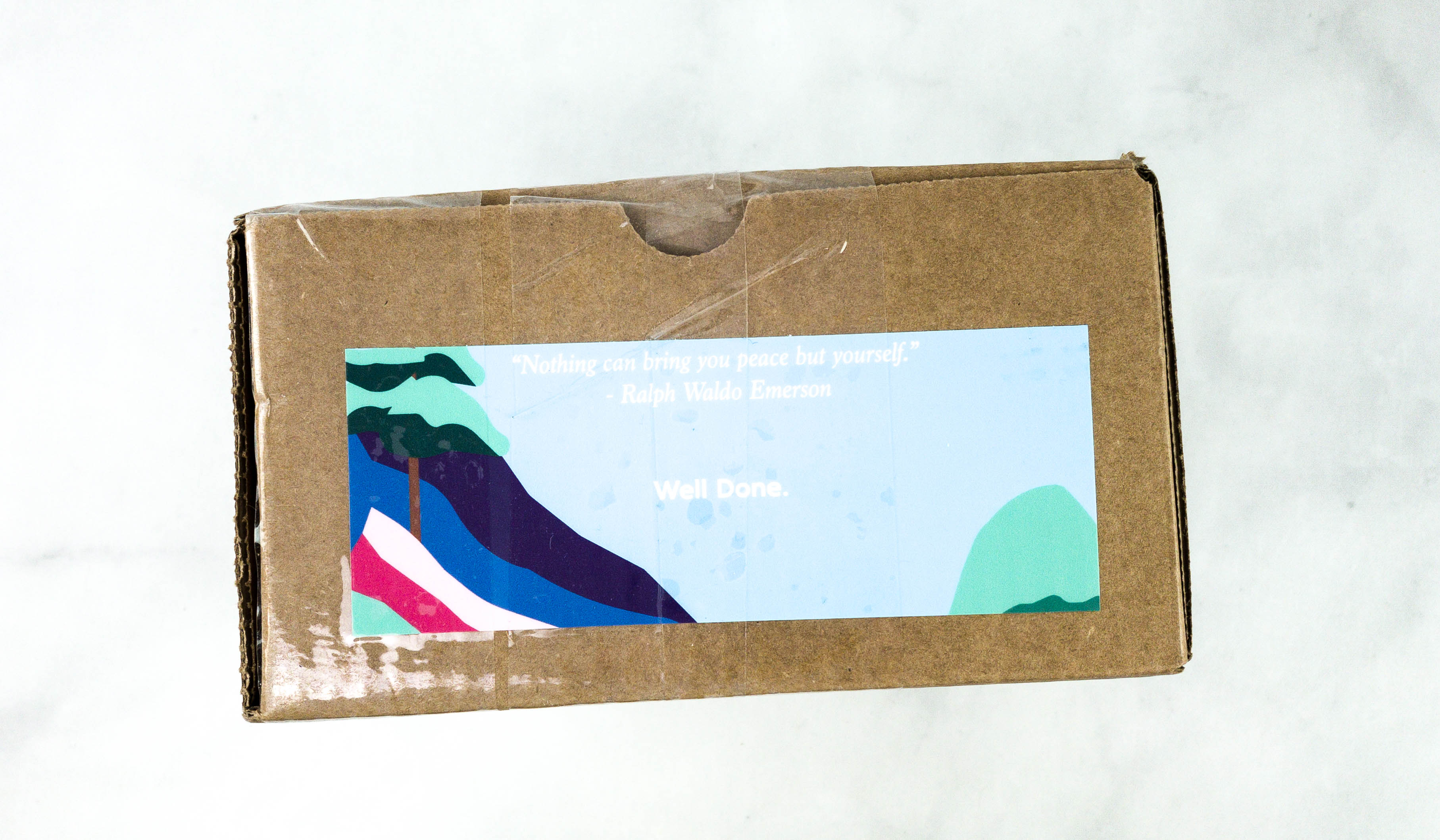 AllayBox is a natural wellness subscription box that focuses on CBD products and giving yourself the gift of calm. Each bi-monthly box includes 5 premium CBD products sourced from different vendors, packaged in special edition boxes. The boxes are designed by local Philadelphian artists. They also promise that all products included in their boxes contain less than 0.3% THC and are not psychoactive. The subscription is $70 every other month.
This review is intended for adults – always consult with your physician on using any health product or supplement.
The main box is inside a brown carton box to keep it in pristine condition.
It looks neat! The box cover is green with the subscription branding.
This is the October-November 2020 Fall Harvest box!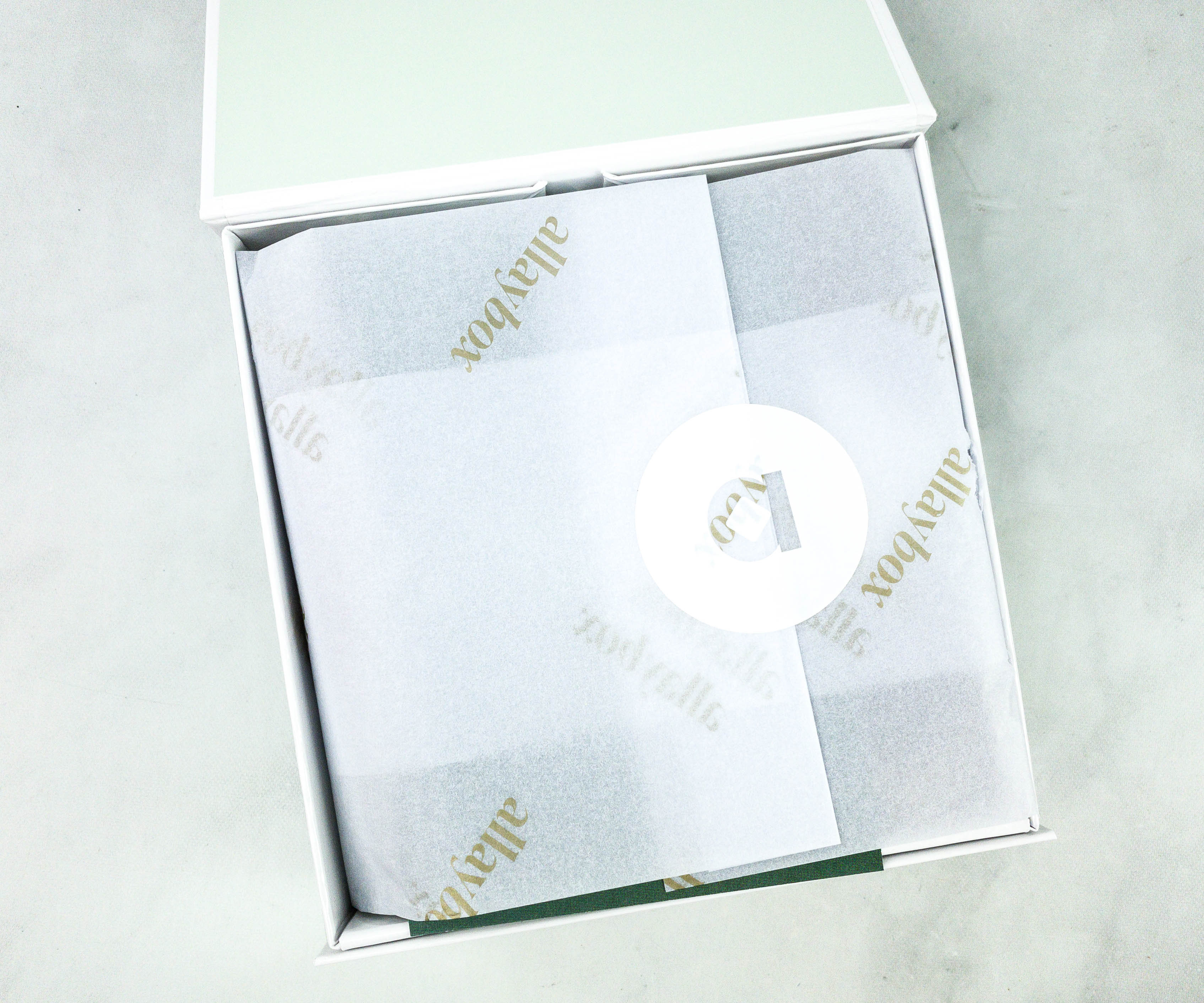 The items were wrapped in white paper and sealed with a sticker.
Some of the items came in their original packaging!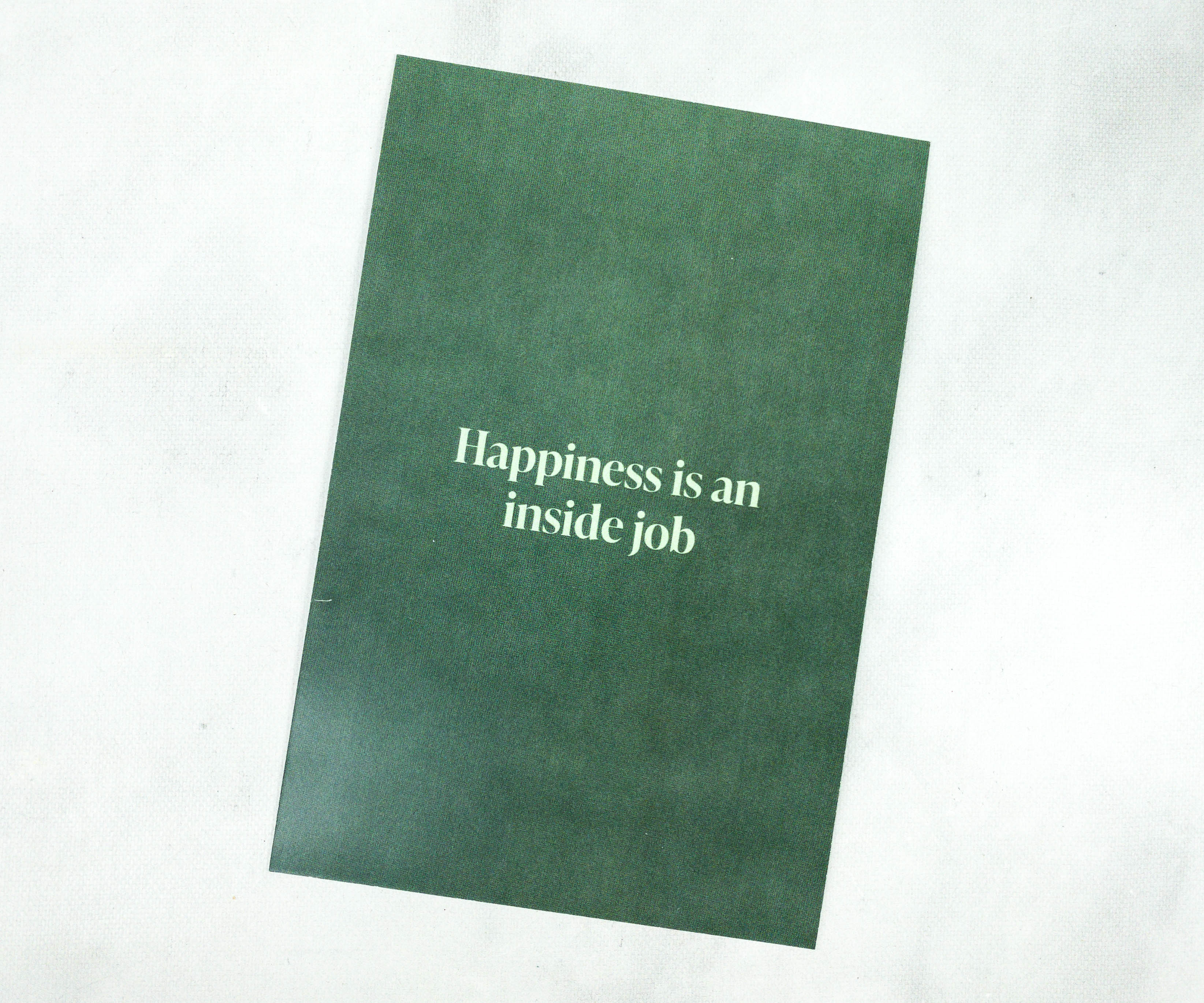 The card says happiness is an inside job.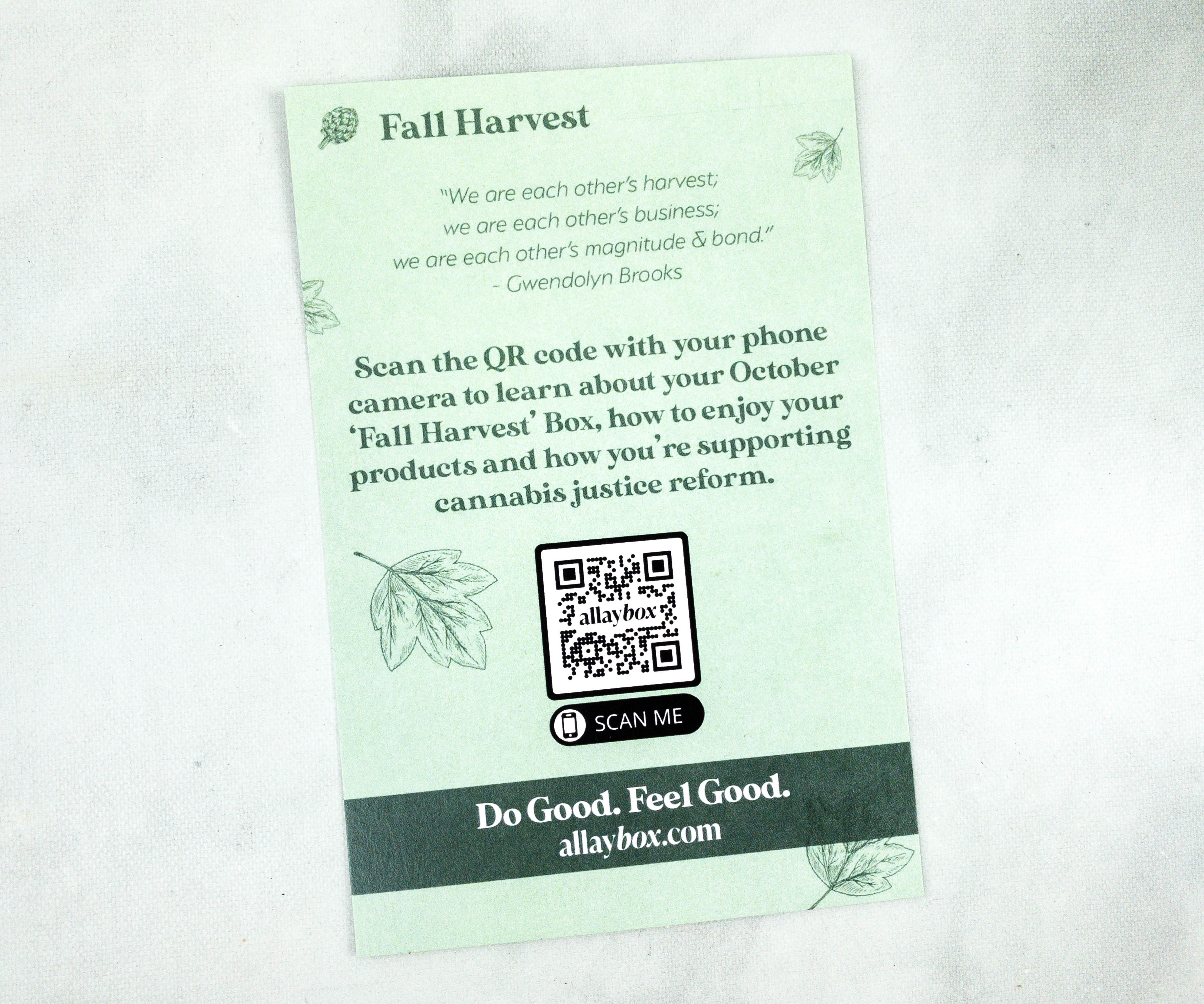 There's a QR code at the back of the card that you can scan to learn more about your box.
The digital insert shows you all the details about what's in your box, how to use each product (so there's no ummm how much do I take question!), and promotes restorative justice to non-violent cannabis crime victims.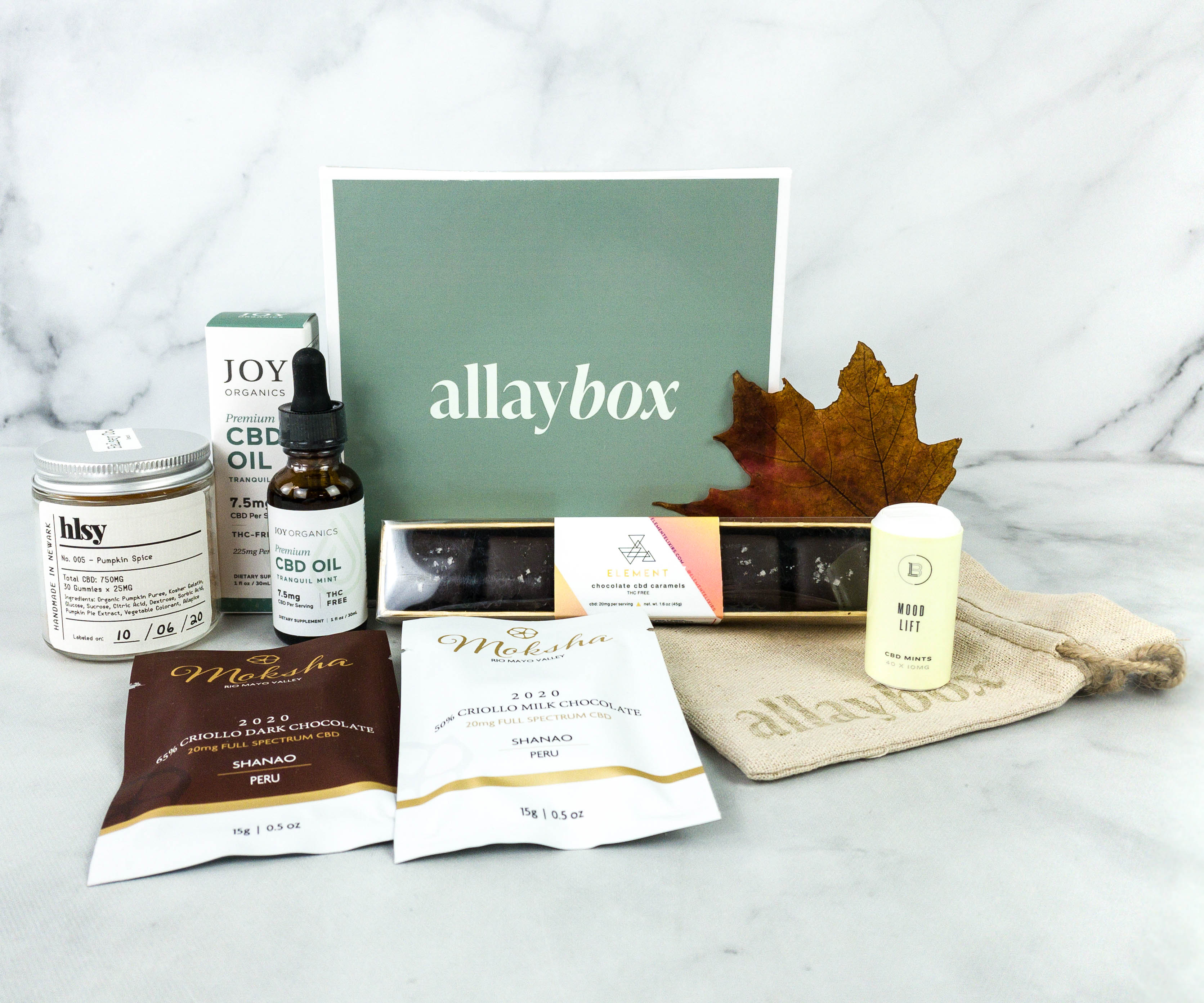 Everything in my box!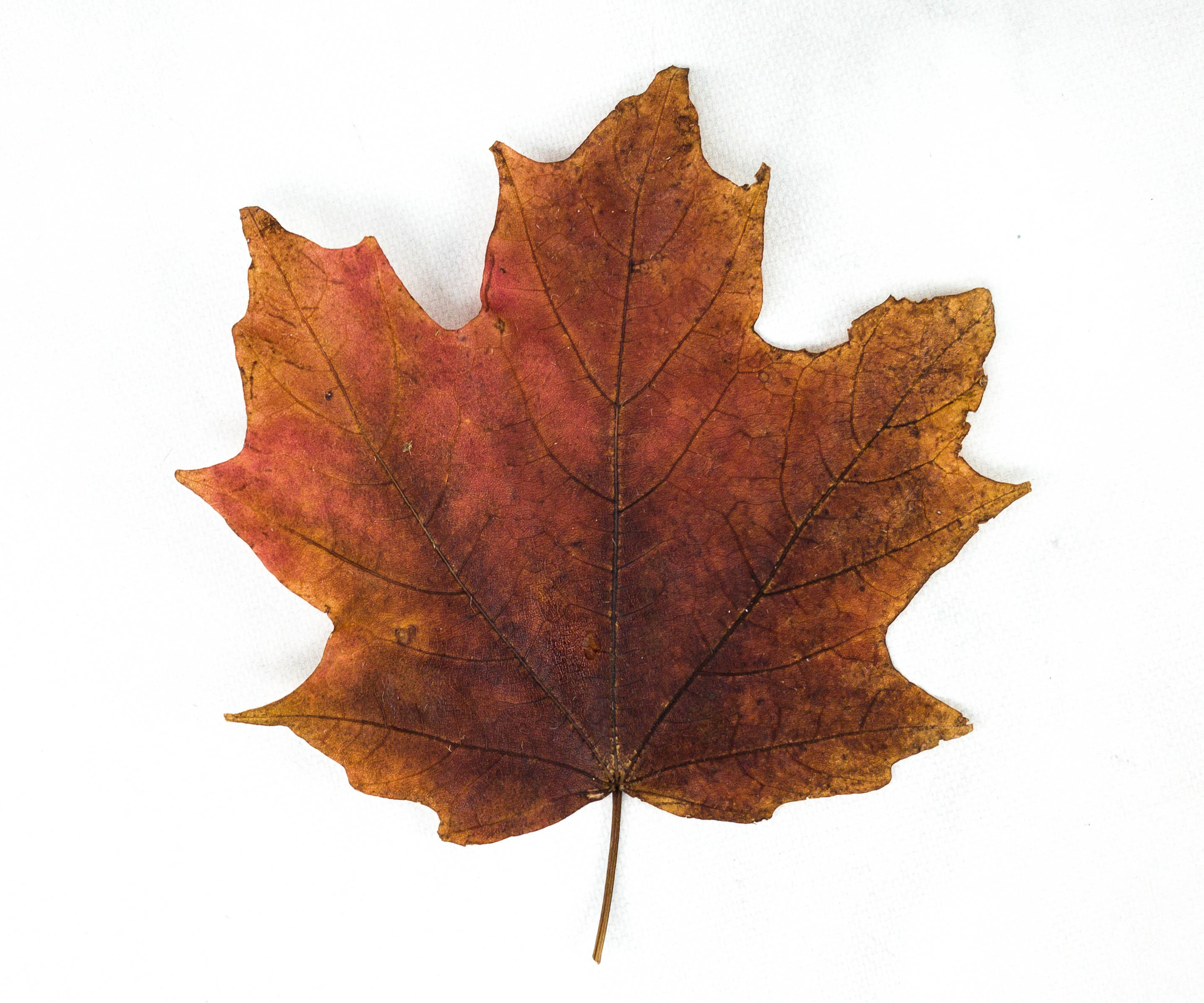 It's a dried maple leaf, which indicates that this is the fall box. It's so pretty and you can even use it as decor, photo prop, or bookmark.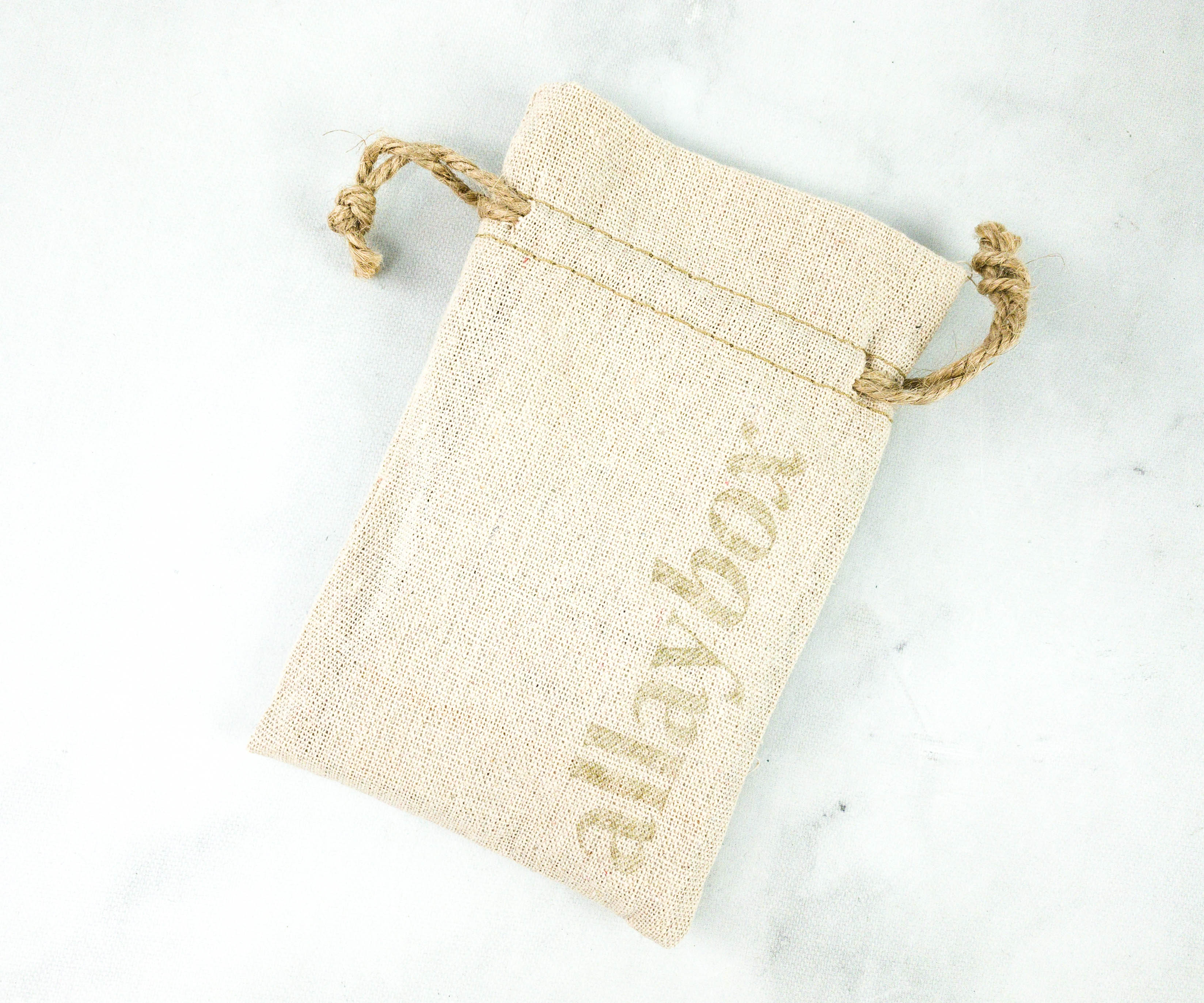 Drawstring Pouch. This drawstring pouch can be used as a container for trinkets and accessories. It has the subscription box branding on the side.
Moksha 65% Criollo Dark Chocolate ($5) This dark chocolate is nothing but delicious! It's made with a blend of Peruvian sourced Criollo cocoa beans and Colorado-grown full-spectrum CBD. The result is semi-sweet chocolate, with earthy and red fruit notes.
Moksha 50% Criollo Milk Chocolate ($5) This also uses cocoa beans from Peru and CBD from Colorado, the only difference is that this one is milk chocolate. It's sweet, with notes of caramel, honey, and coconut. I also love its creamy and velvety texture!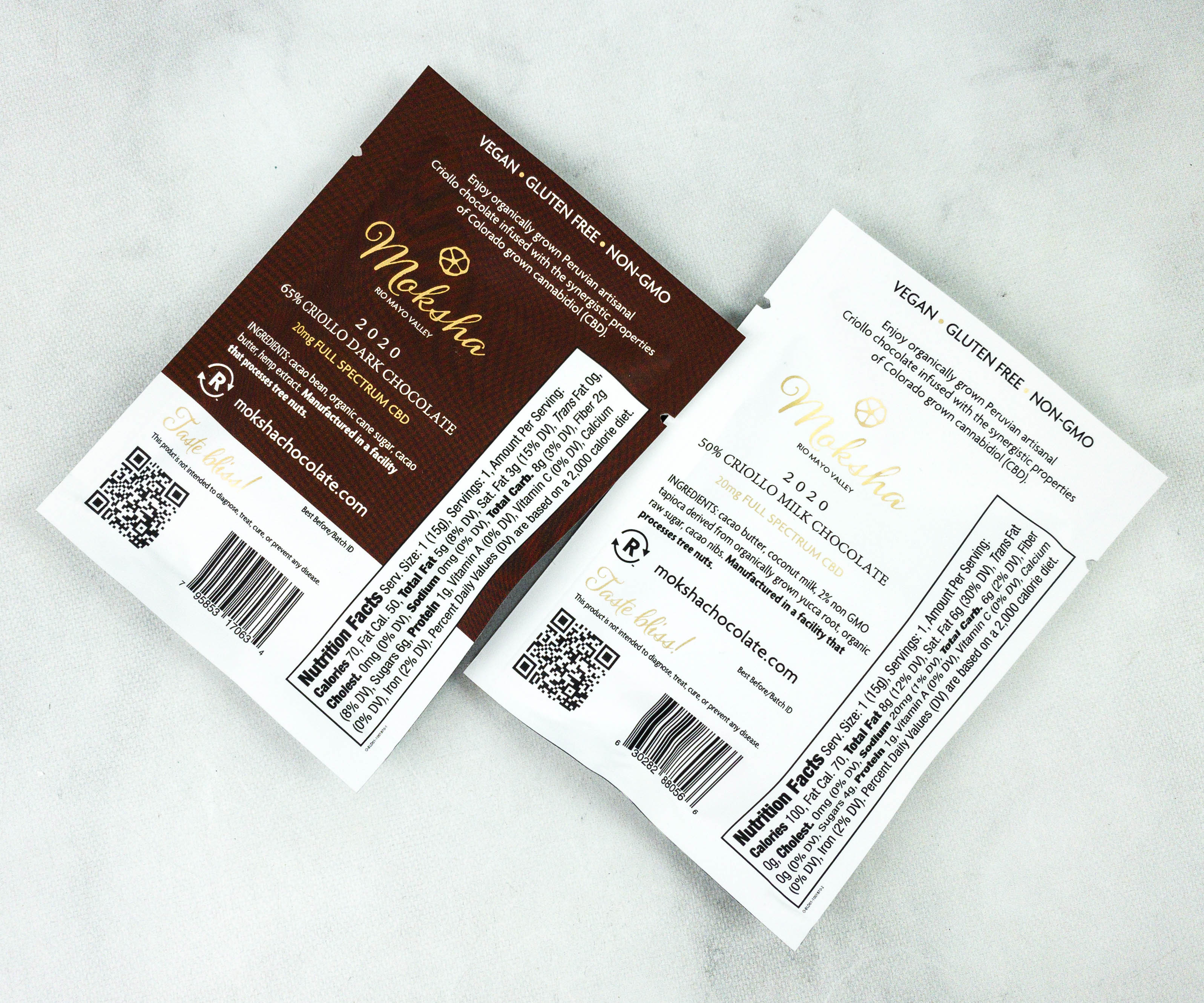 Both chocolates are vegan, gluten-free, and soy-free!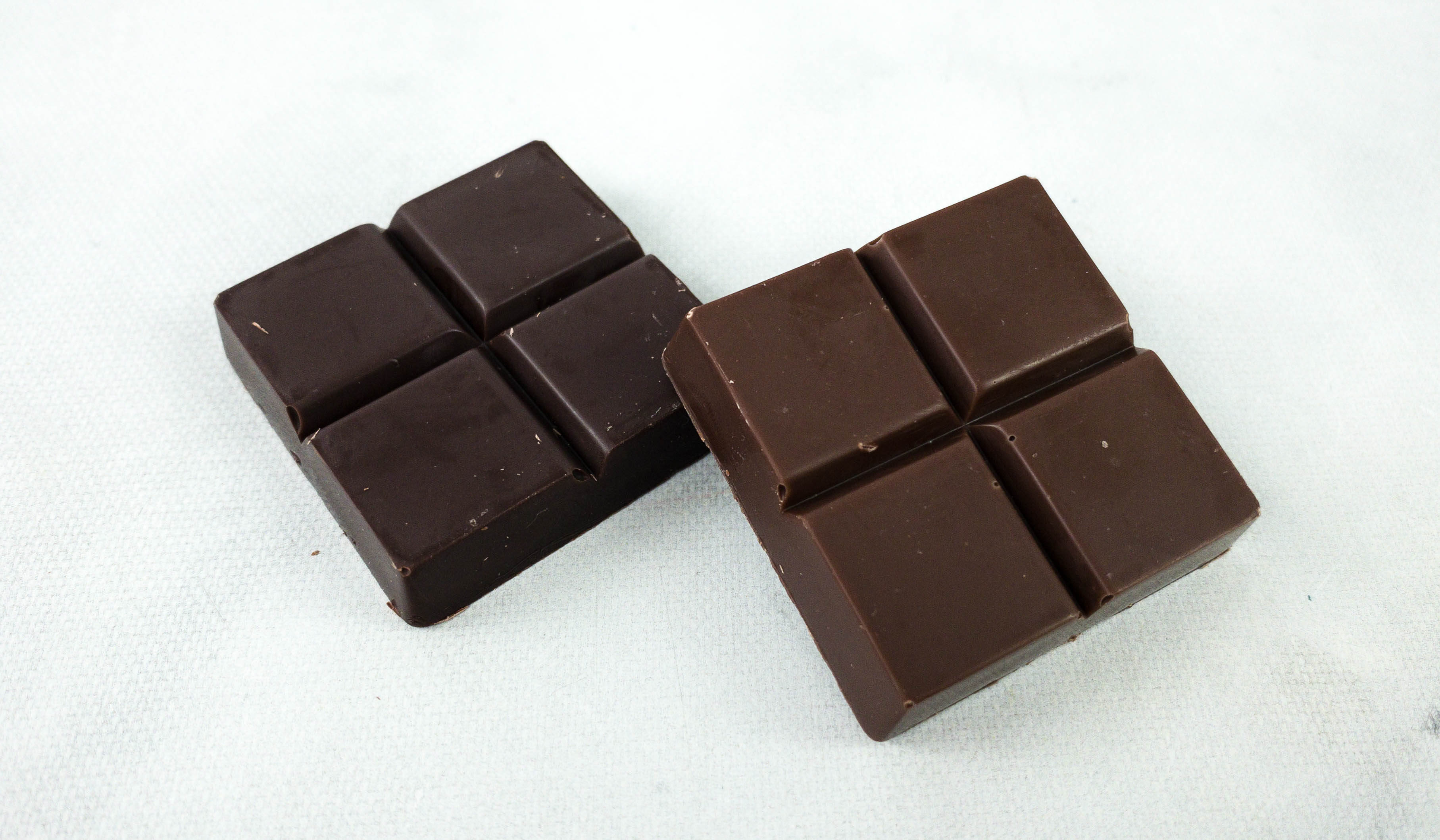 These chocolates are top-notch! I liked them both but if I have to choose a favorite, it would be the dark chocolate bar. I loved that it wasn't too sweet and wasn't too bitter either. I love love love that they put CBD into high quality chocolates like a criollo base. It's such a good bean and you want to savor it anyways, so it encourages you to melt it in your mouth, instead of chomping down.

Element Chocolate CBD Caramels ($20) Here are more chocolates, and this time, they come in bite-sized pieces filled with luscious caramel. They were also packed nicely in a box with a see-through lid.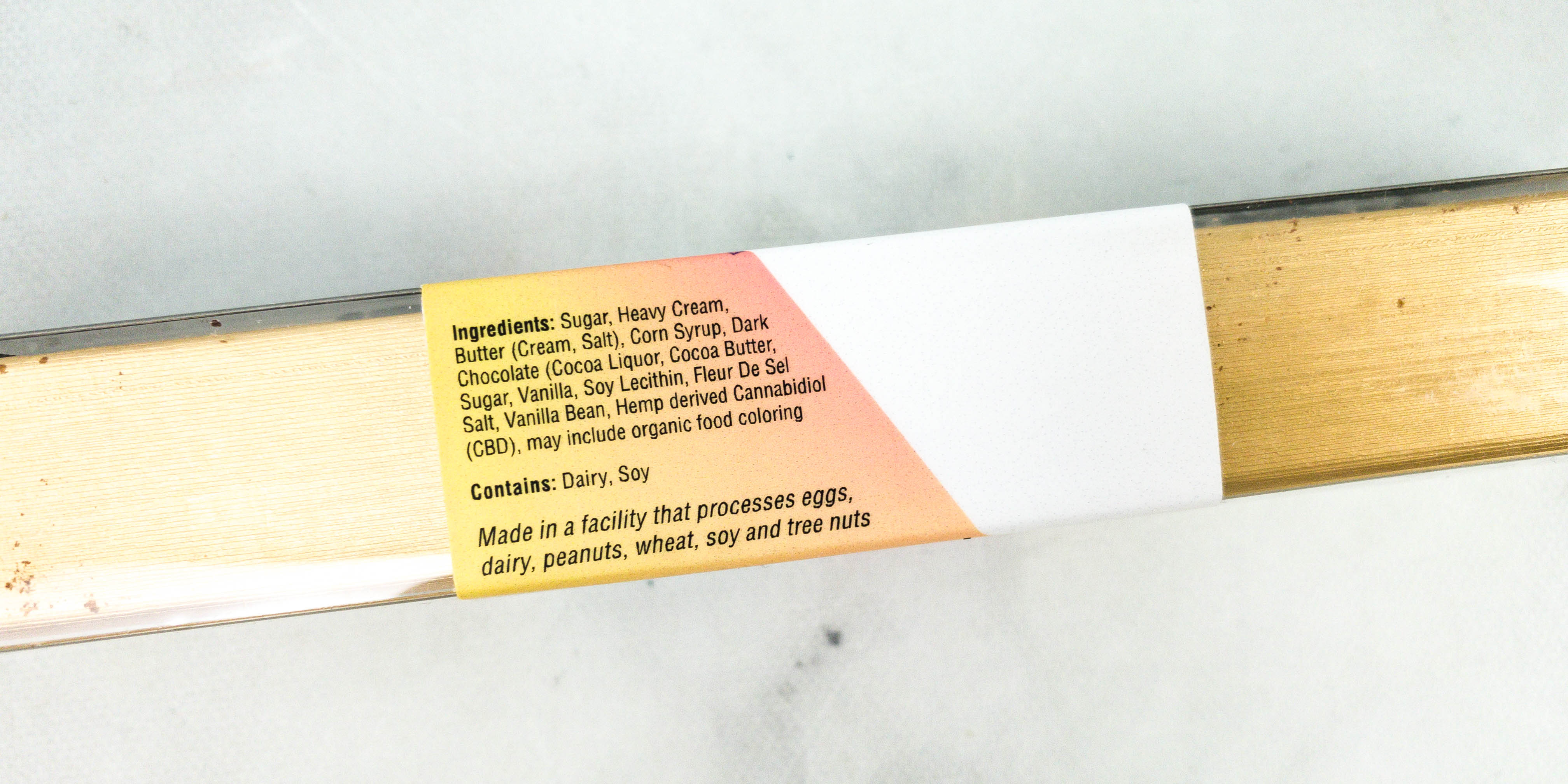 Ingredients used for this snack include sugar, heavy cream butter, corn syrup, and dark chocolate infused with hemp-derived CBD.
The packaging is perfect for gifting to friends and family.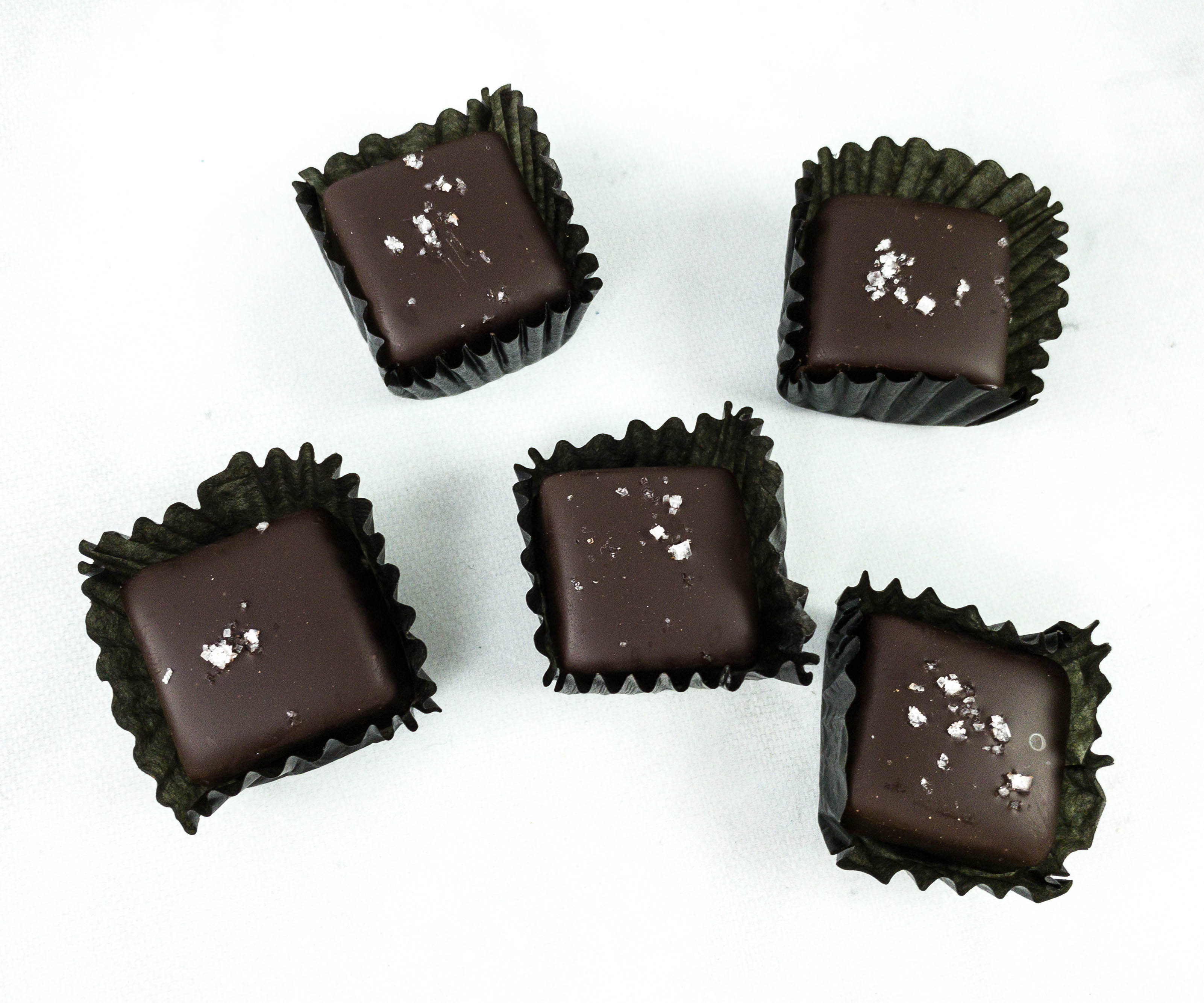 Each piece came with its own paper lining, plus a sprinkle of sea salt on top.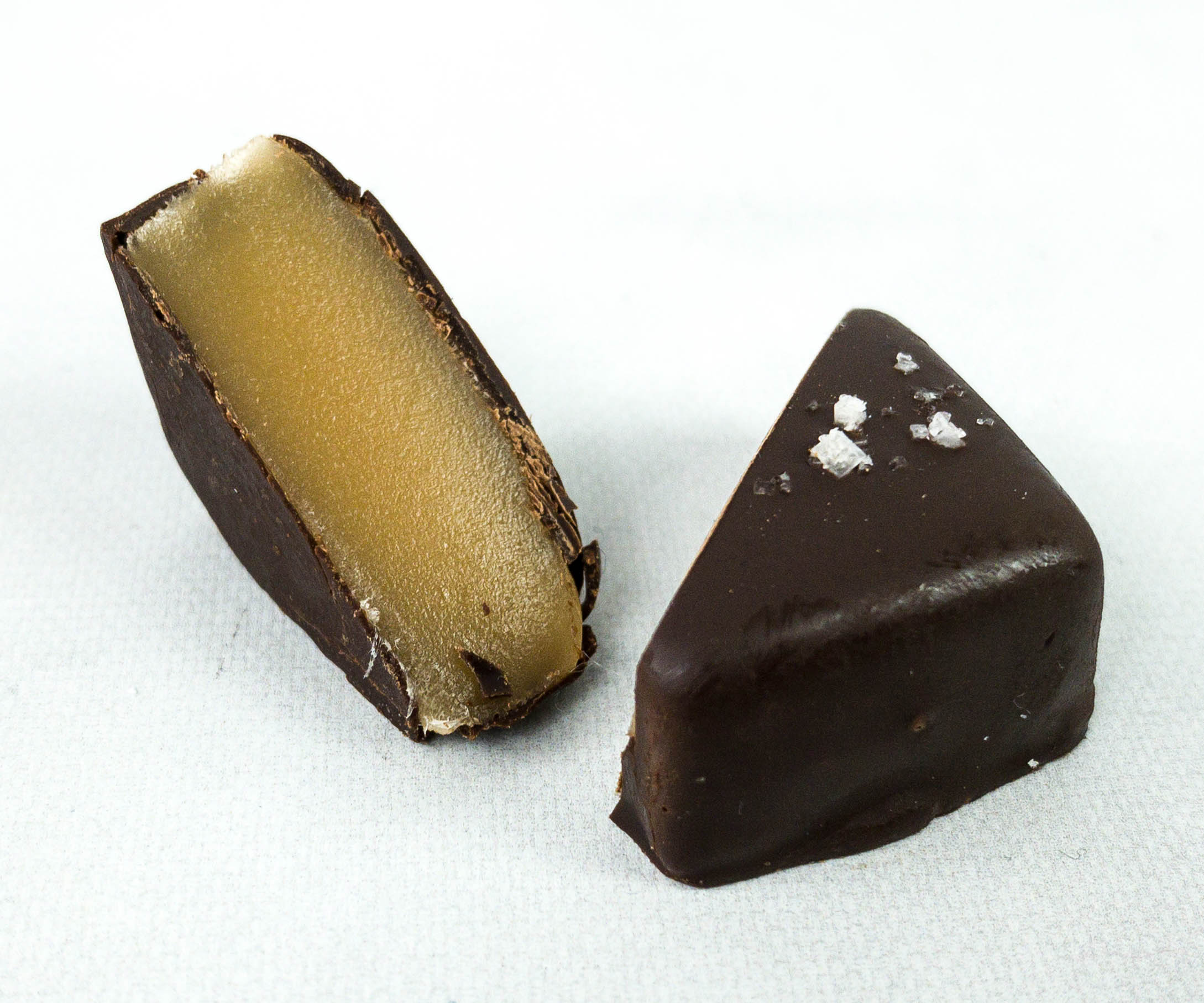 The caramel melts in the mouth and it's really good! It's a nice soft and definitely not too sweet caramel, which is what I personally prefer – nice and creamy – and the sea salt really sets off the flavor. Each piece contains about 20mg of CBD that helps spark a brighter mood and gives a boost of clarity. It also helps promote natural healing and balance the mind, body, and spirit.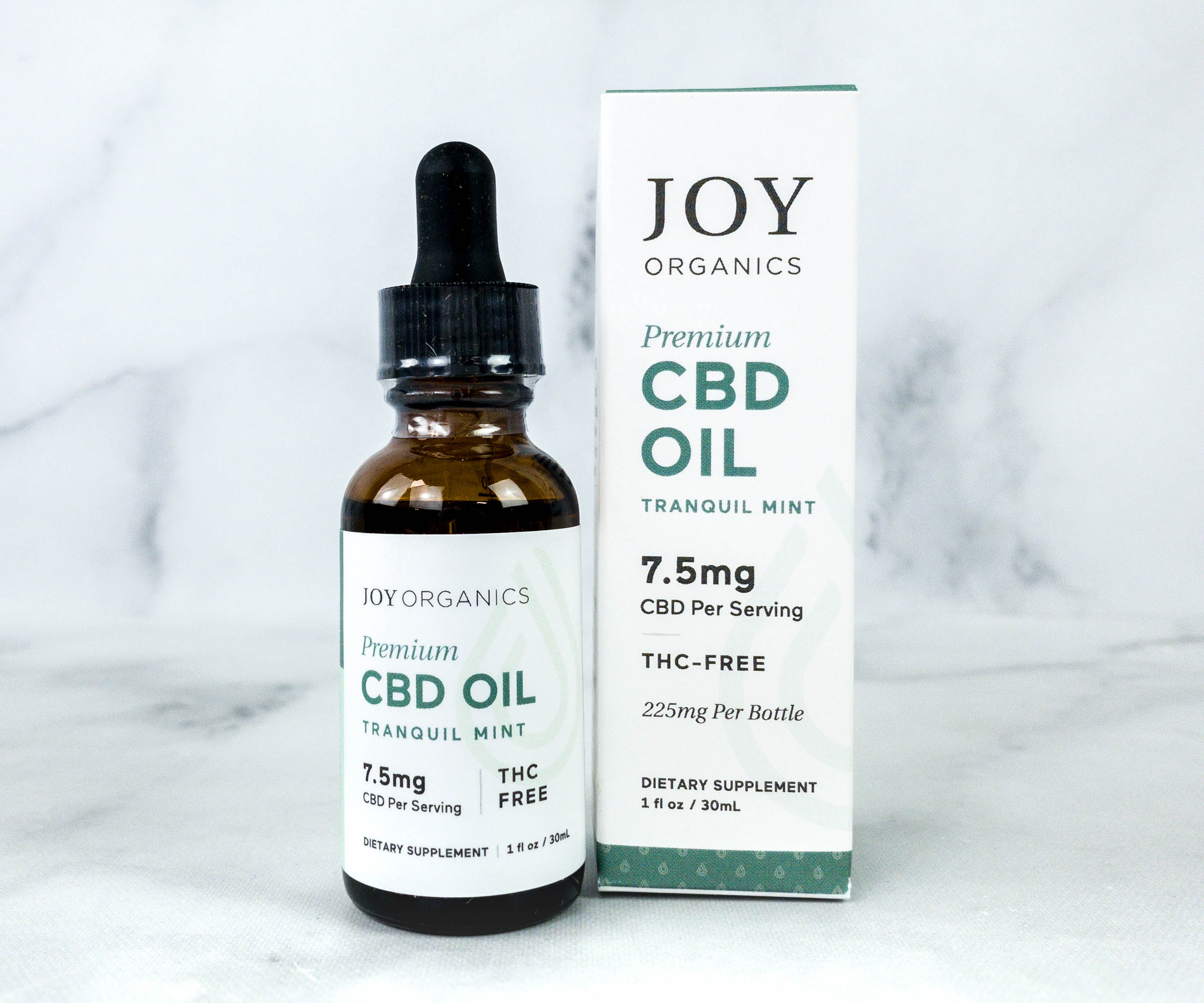 Joy Organics Premium CBD Oil Tranquil Mint ($29.95) This CBD oil can be taken by putting it beneath your tongue or by mixing it in with your food. Since it contains organic peppermint essential oil, you can even put a few drops of this oil in your hot chocolate if you want an instant mint chocolate drink. However, you'll get best results from just taking the oil. The carrier is organic olive oil.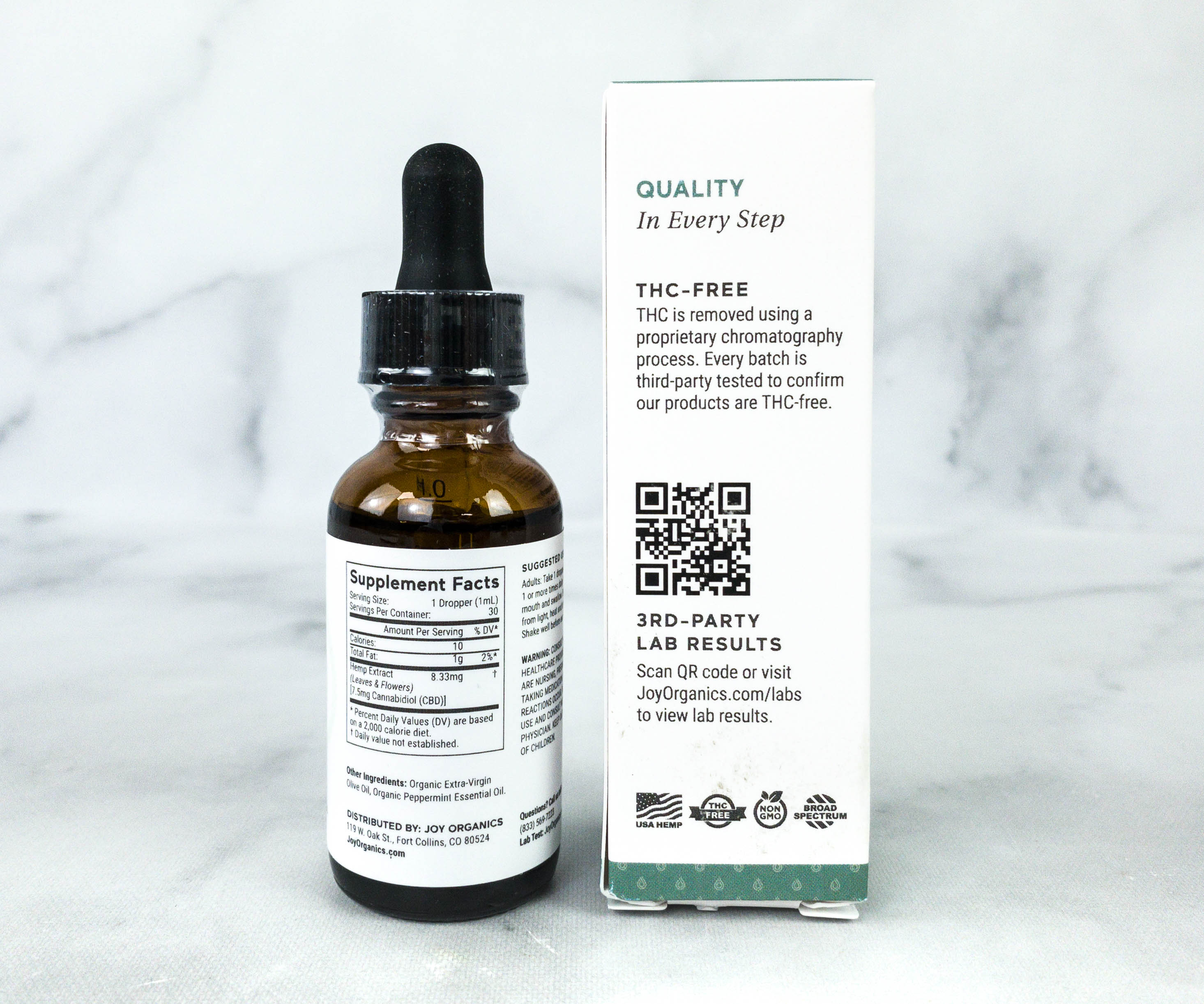 They used broad-spectrum CBD oil for this tincture, which means it's THC-free so you can enjoy it without the uncomfortable side-effects!
hlsy No. 005 Pumpkin Spice ($50) The next treats came in hand-labeled glass jar packaging. They are artisan-crafted pumpkin spice-flavored CBD gummies!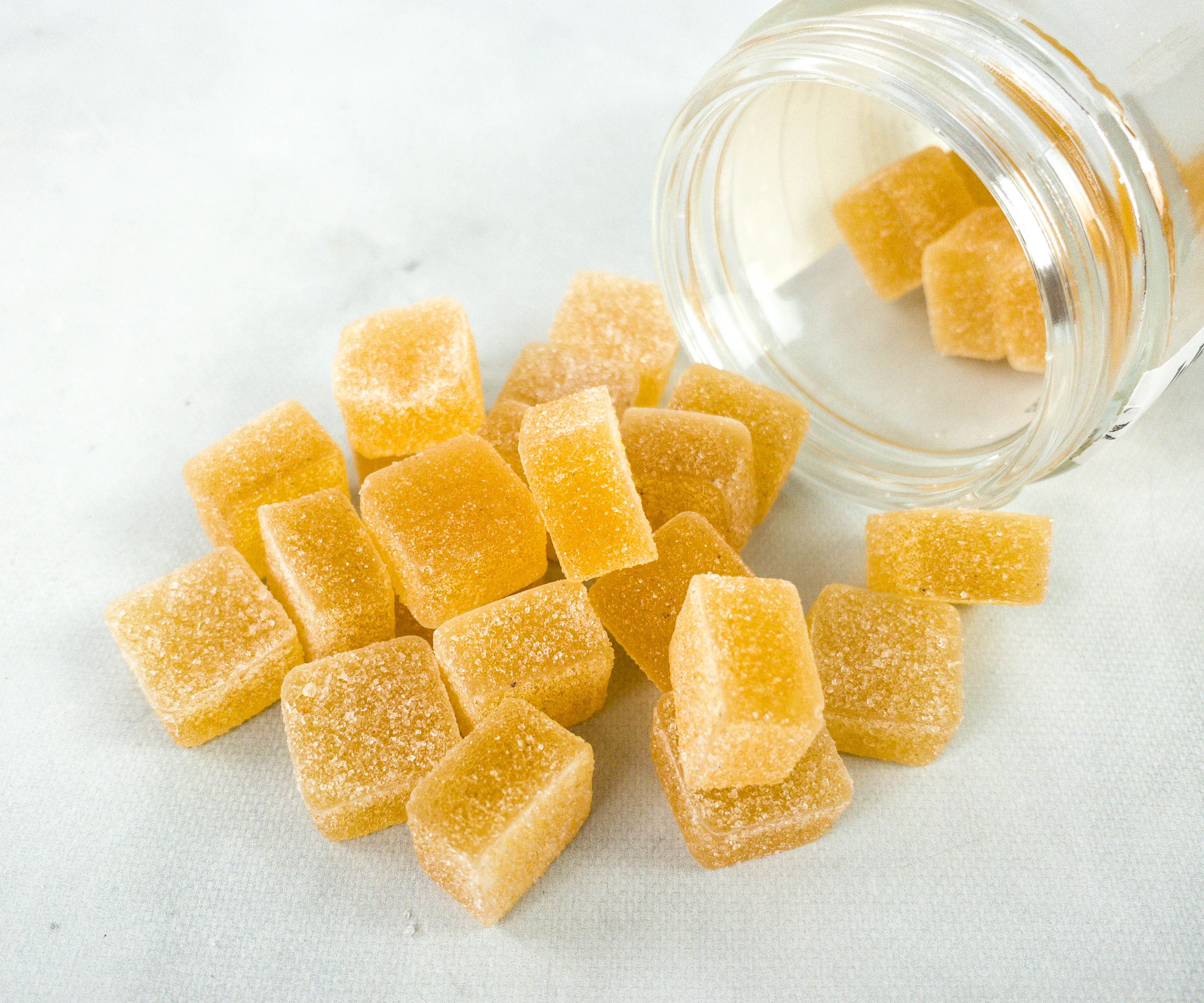 They are made with natural ingredients to ensure quality and flavor. Each gummy contains 25mg of CBD and a pumpkin purée made with 100% organic fruit. I love their soft, chewy texture, plus the fact that they don't stick to my teeth, unlike other gummies. So much Fall! I think it's such a seasonal inclusion. They had sort of a sweet spiced hemp flavor.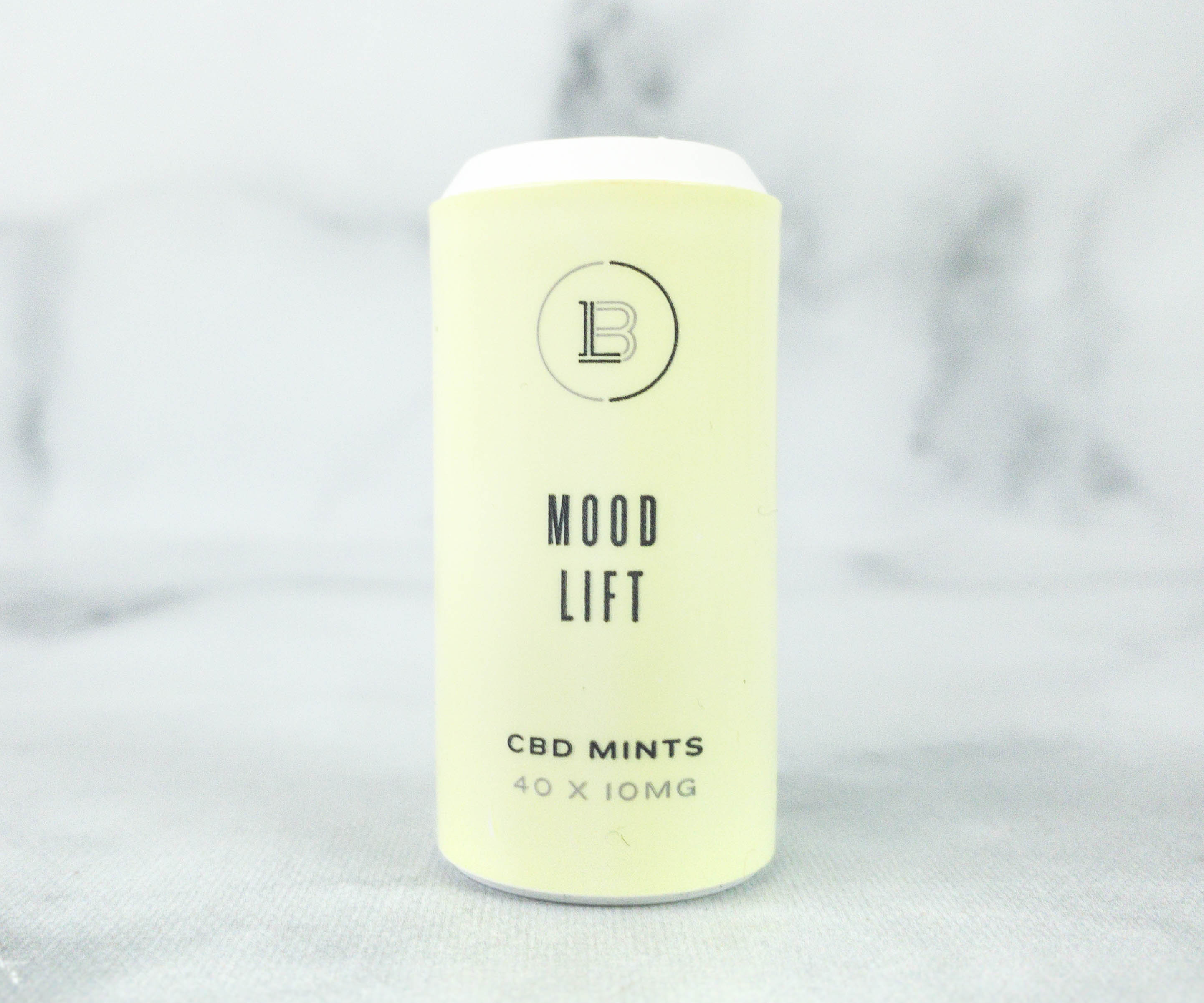 Mood Lift CBD Mints ($7.50) These CBD mints are made to help uplift your mood! They come in a handy packaging that you can easily slip in your pocket or bag.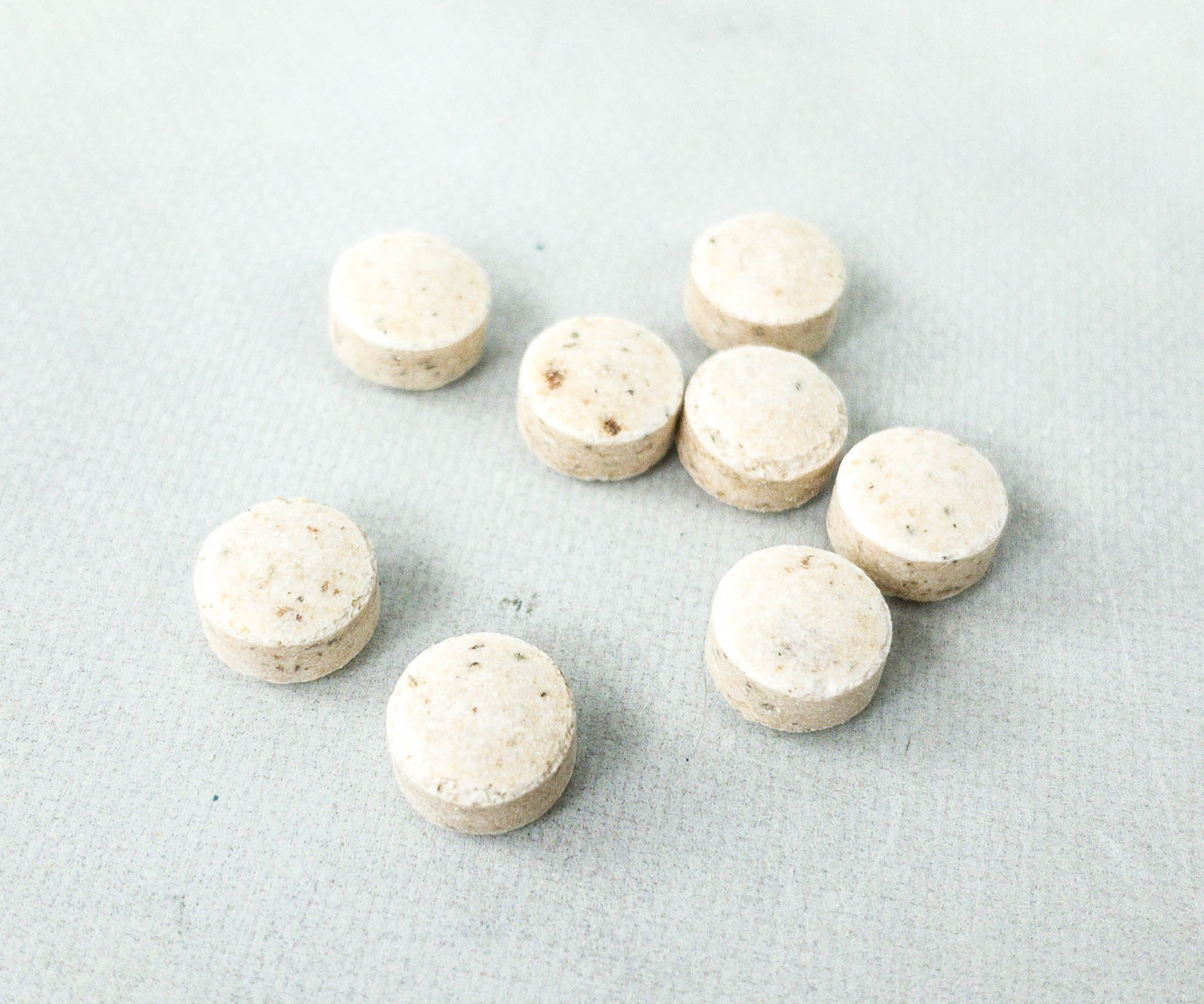 They help activate the body's natural ability to lift the spirits. One piece of mint contains 10mg of Lucent's unique CBD blend. Aside from CBD, it also contains organic terpenes and natural herbs.
AllayBox has a fantastic selection of CBD infused items! From CBD oils to CBD snacks, they have it all, and they make it easier to discover ways how to incorporate CBD products into your lifestyle or daily routine. Among all the edible items, my favorites are the chocolate bars, especially the dark chocolate one, and the caramels. The mints are also great, they're like an instant picker-upper! If you're new to CBD edibles, this box would be a great way to start, especially as everything is carefully artisan-sourced. The variety of items is fantastic, giving you your money's worth – not all CBD intake can be chocolate and I was appreciative of the oil included too, although it never tastes as awesome as chocolate!
This is one of my favorite boxes from this quarter, from all the boxes I've reviewed! I think it's super classy, and a special treat. For me CBD is a great part of a wellness routine including for helping deal with "mousing arm" overuse injury. I feel especially trusting of a boutique that's doing CBD and only CBD curating this box – and I think the results really show.
What do you think of AllayBox?