YumeTwins is a monthly Kawaii subscription brought to you by the same people behind TokyoTreat. Every month, you'll receive an assortment of super cute and adorable kawaii products from Japan which might include accessories, plushies, figures, keychains, stationeries, and other collectibles. All items are licensed merchandise from popular Japanese brands. The box is $35 per month.
DEAL: Use coupon code HELLOSUBS at checkout to save 10% ($3.50) on your first box!
YumeTwins is starting their Black Friday sale NOW!
Sign up for a 12-month subscription and get a FREE Cardcaptor Sakura Kero Giant Plushie PLUS Cardcaptor Sakura: Clear Card Q Posket!
Sign up for a 6-month subscription and get a FREE Luna & Artemis Ribbon Plushies PLUS Cardcaptor Sakura: Clear Card Q Posket!
Sign up for a 3-month subscription and get a FREE Ghibli Stained Glass Puzzle in Totoro or Jiji Variant!
Use this link and use the coupon code YUMEBF to get a bonus Japan-exclusive gift! Ends 11/29 MIDNIGHT JST.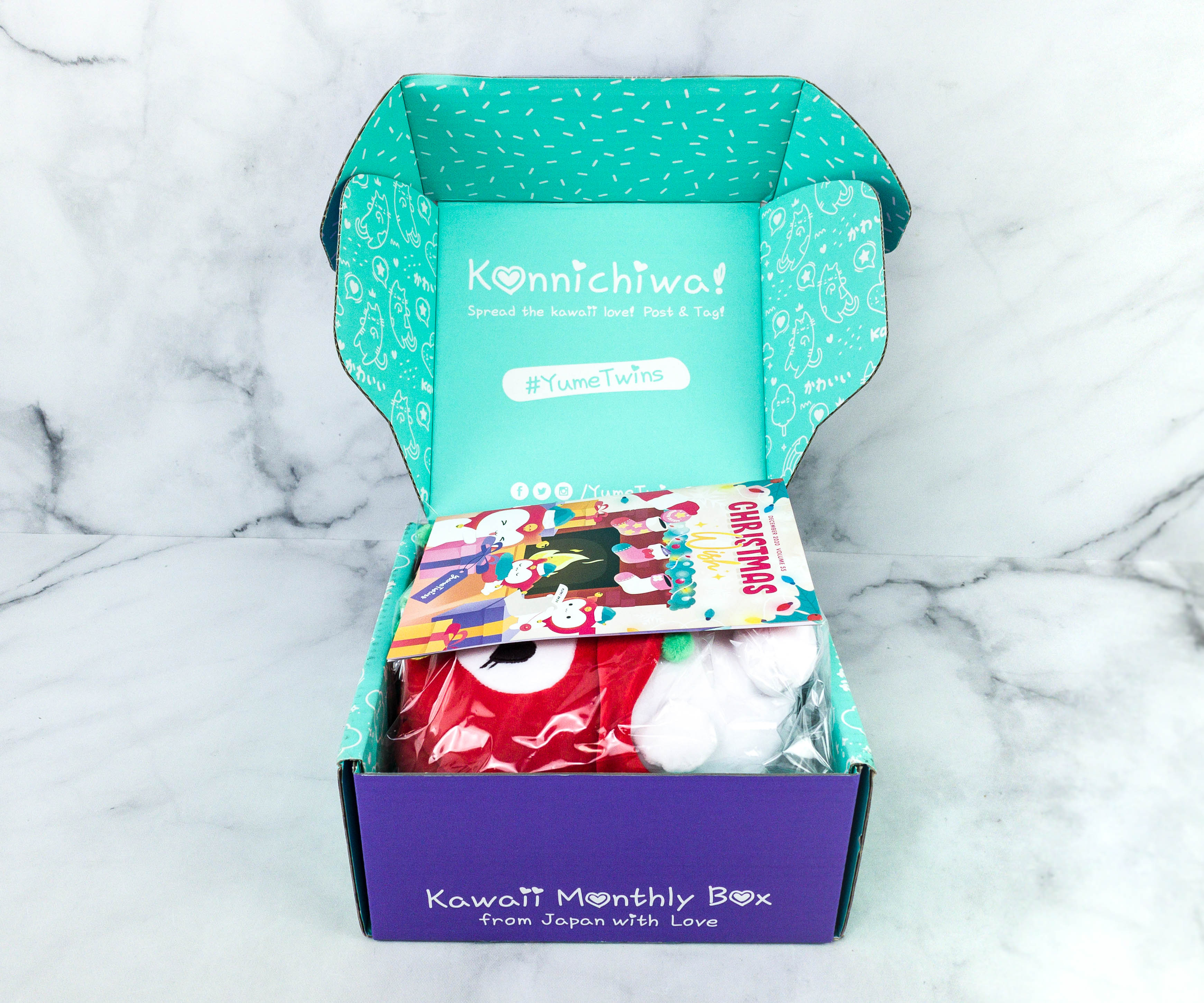 Here's a peek inside the box! Even the box interior is kawaii!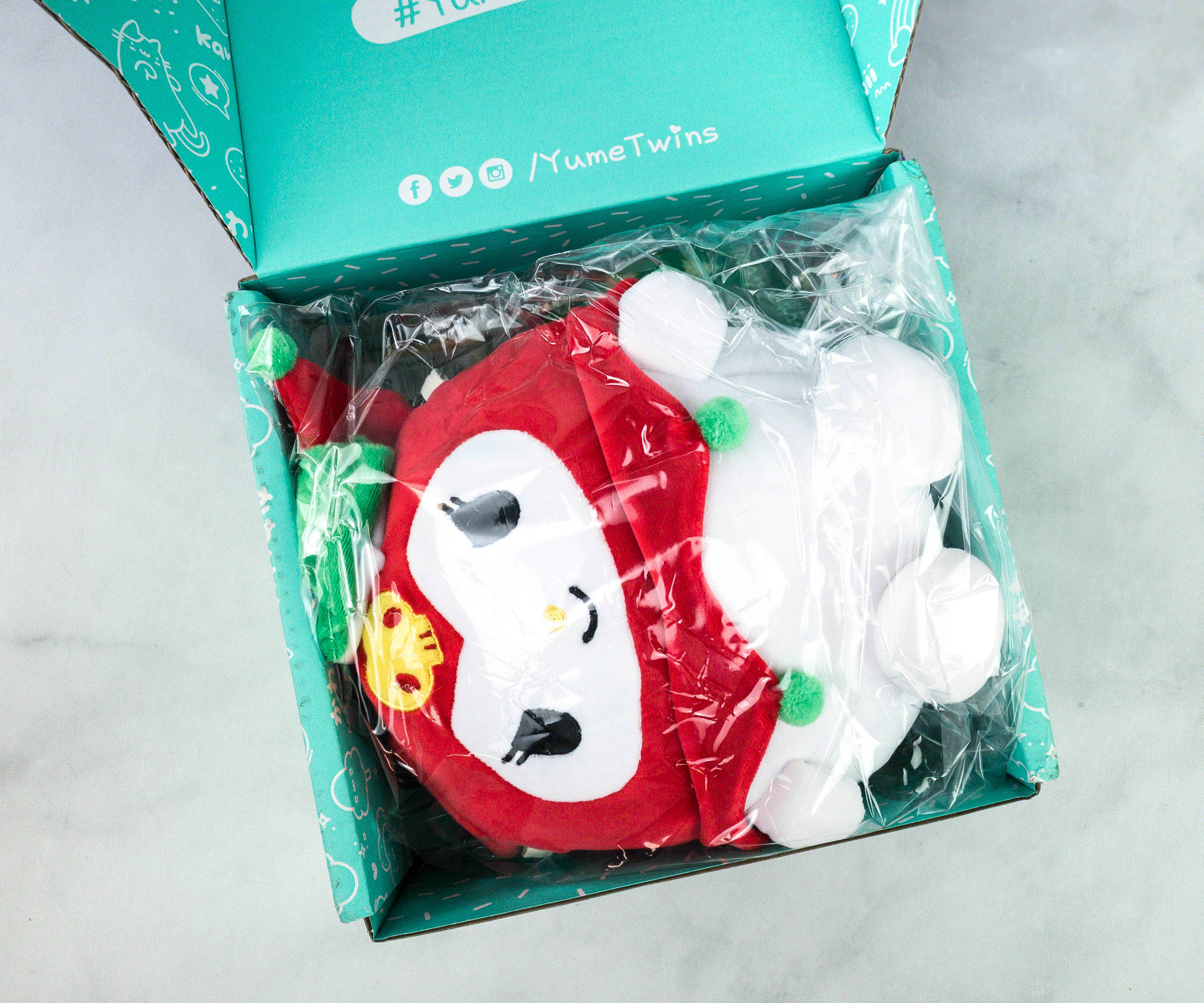 Some of the items came with plastic packaging.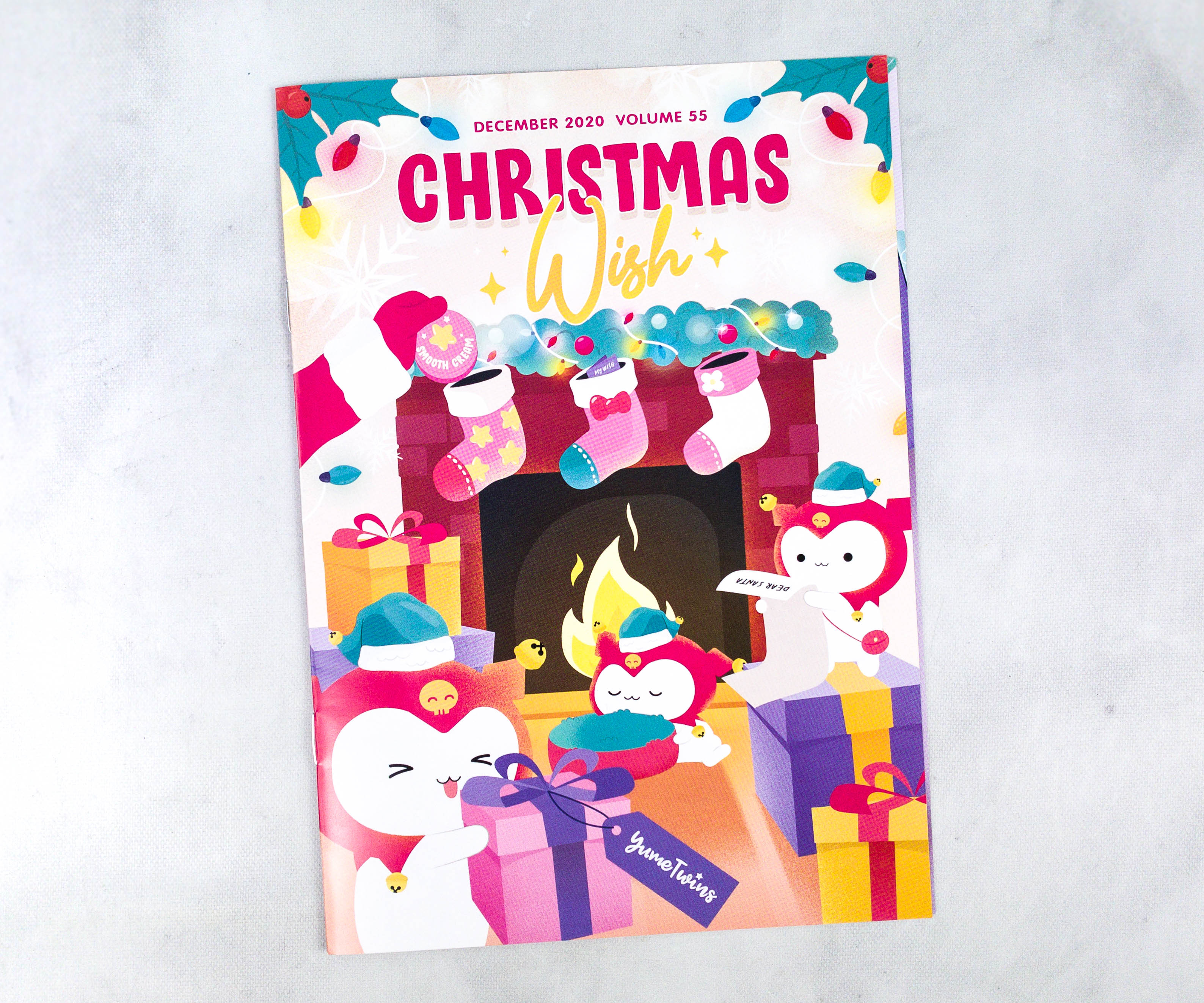 The theme for this box is CHRISTMAS WISH!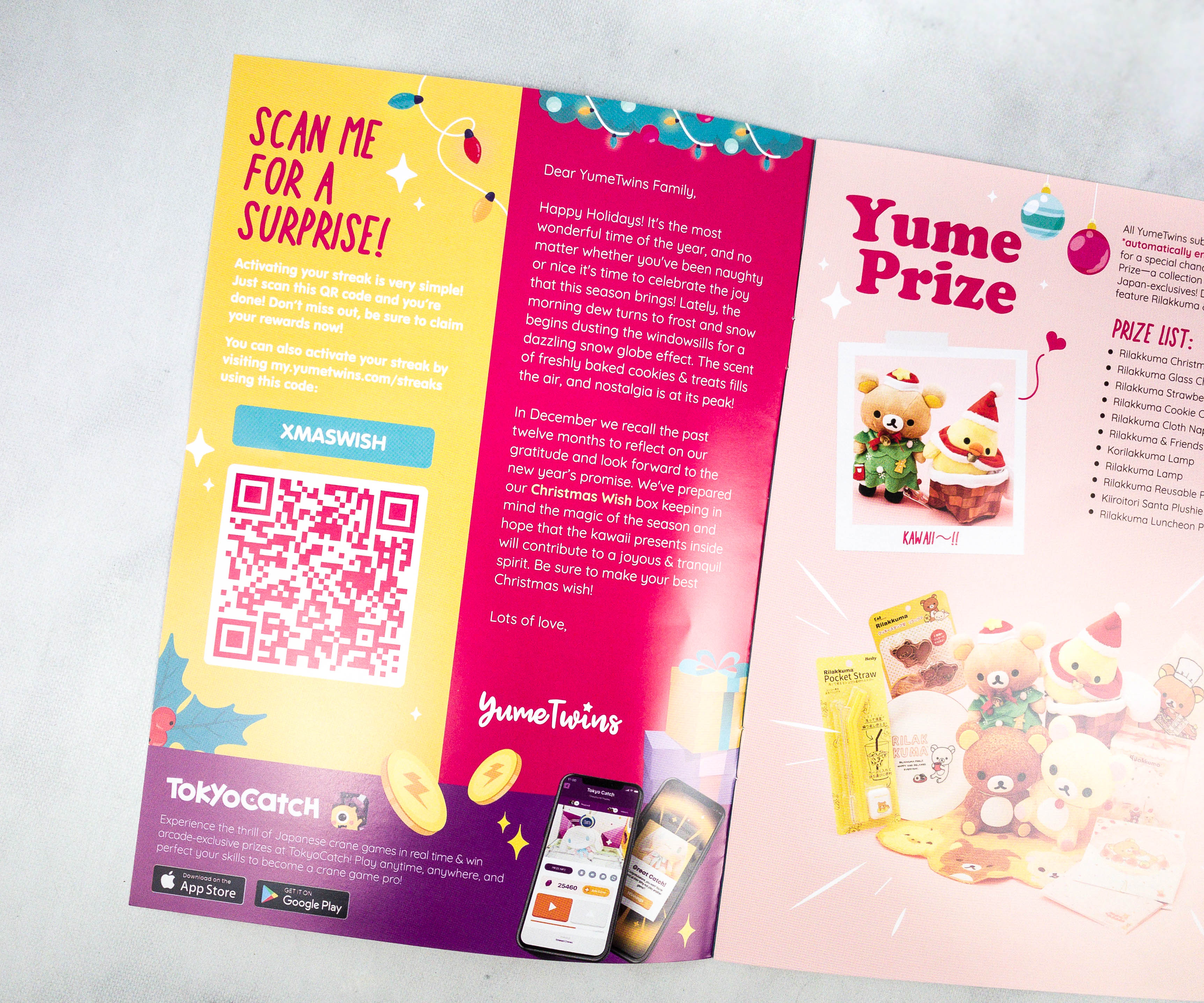 Get the most out of your box by activating your streak, getting a free box, and get past items by visiting their official store!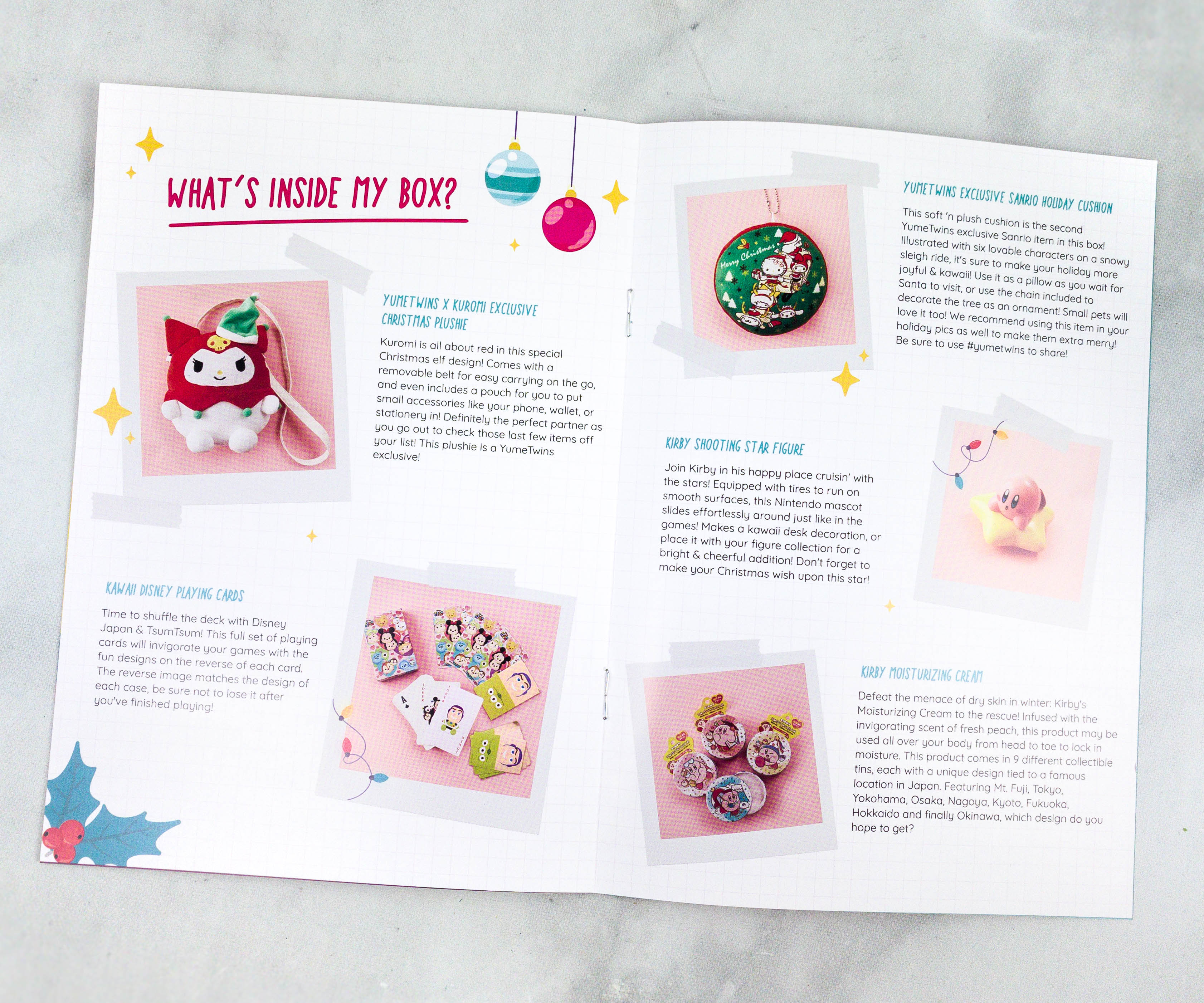 Inside the magazine is a list of items with pictures and brief descriptions.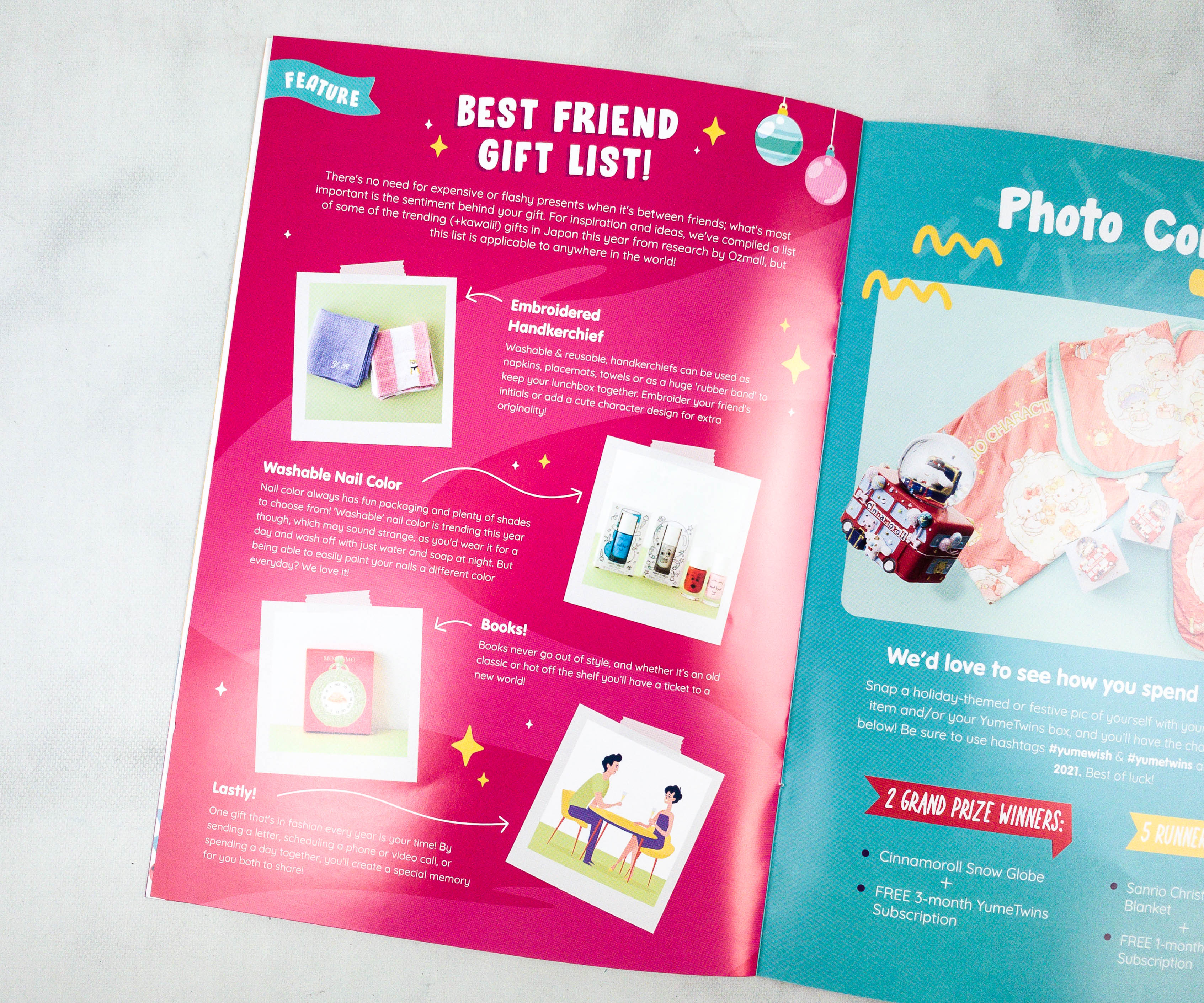 This month's featured article has gift ideas for your bestfriend!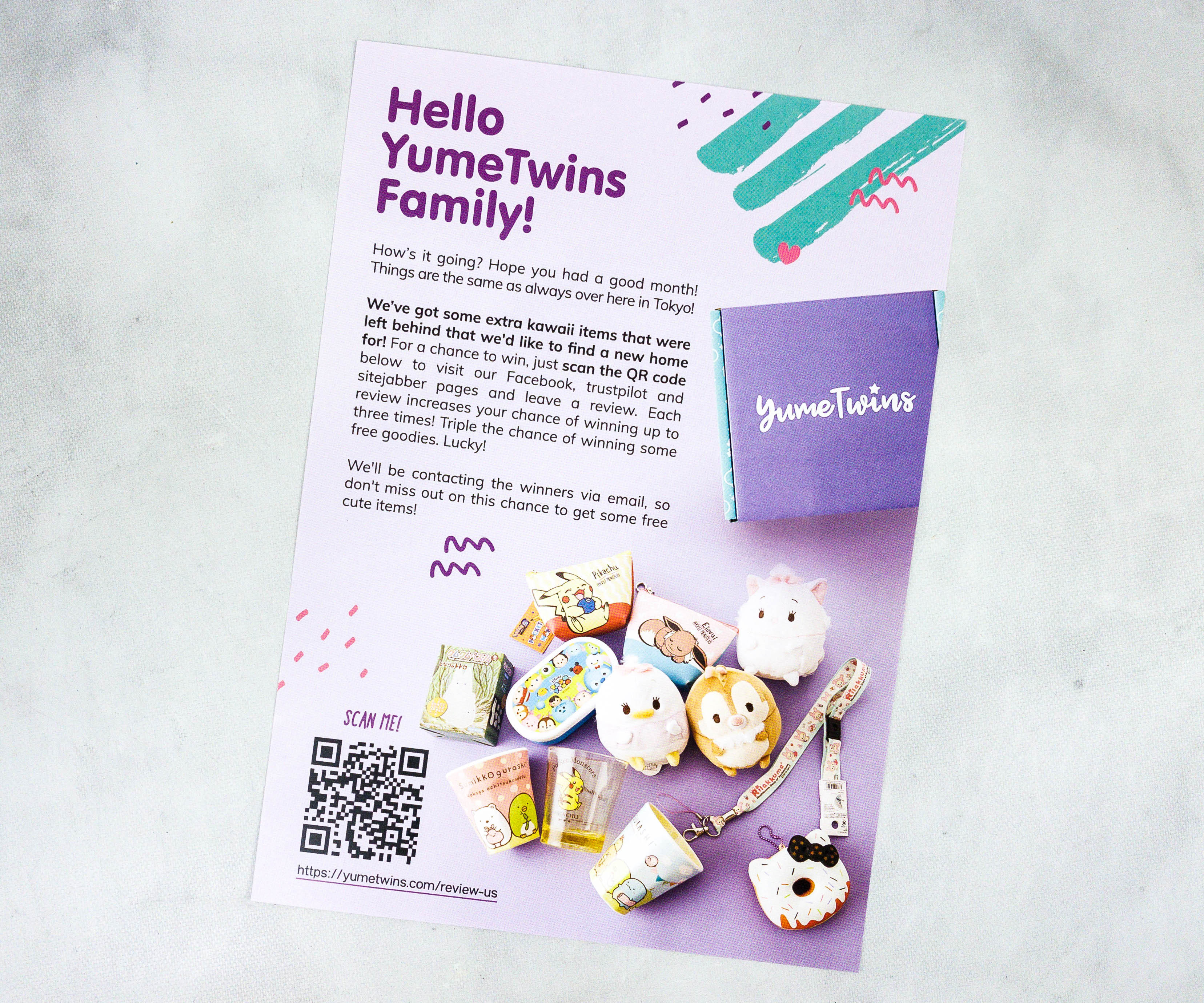 You can also have a chance to win kawaii items by joining their giveaway. Just scan the QR code and leave a review!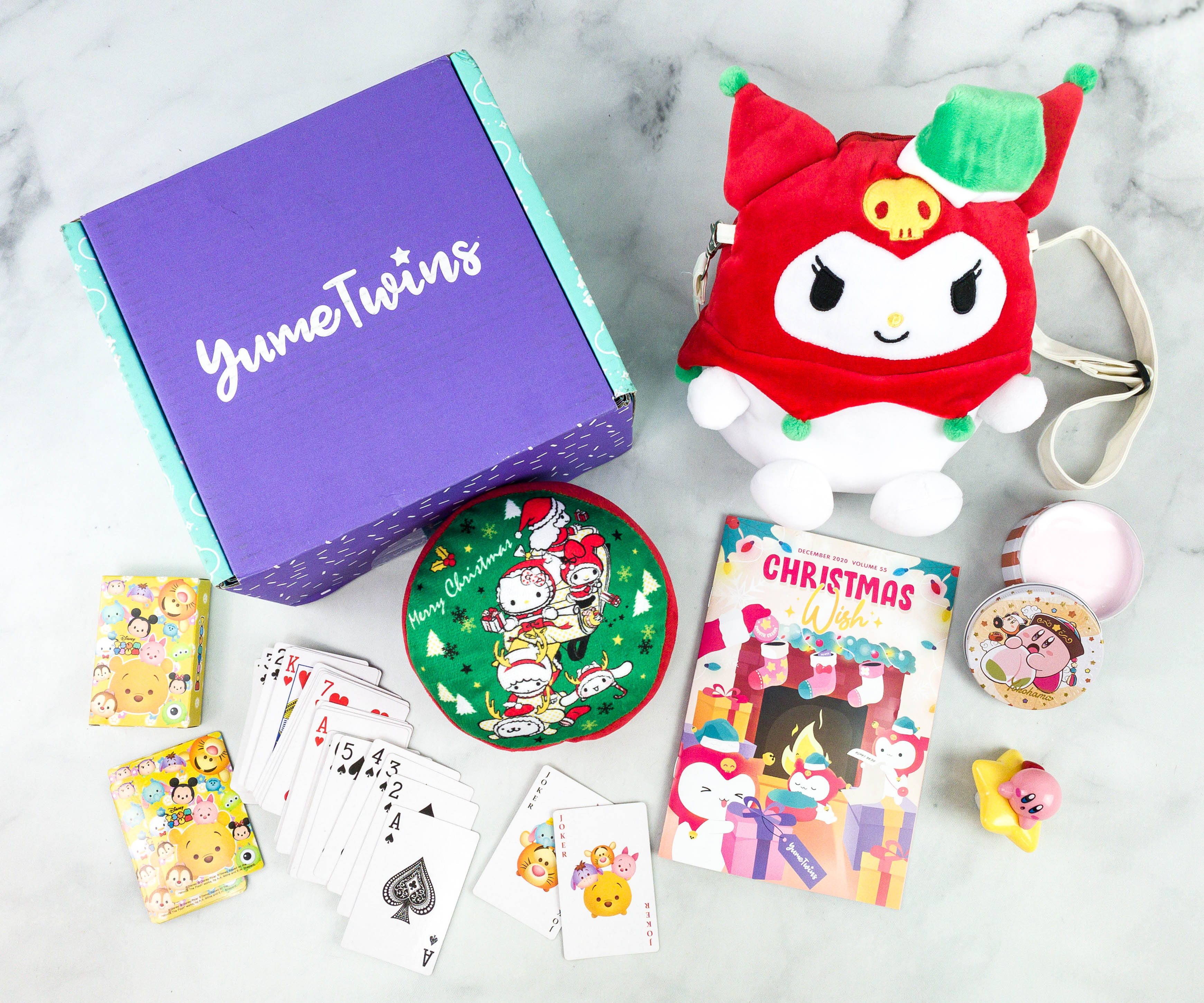 Everything in the December 2020 YumeTwins Box!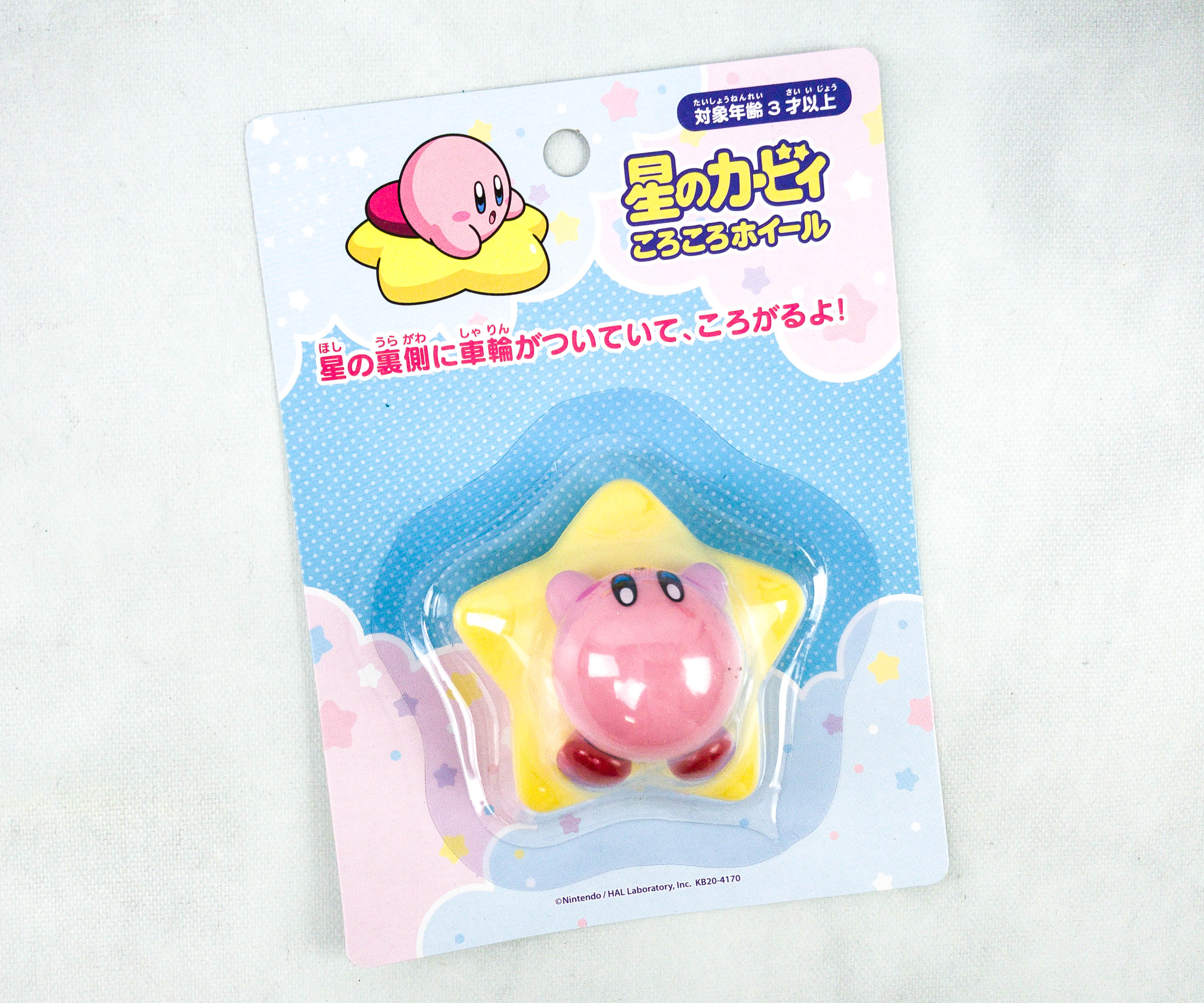 Kirby Shooting Star Figure. This mini-figure features Kirby, a cute character from the Japanese video game of the same name.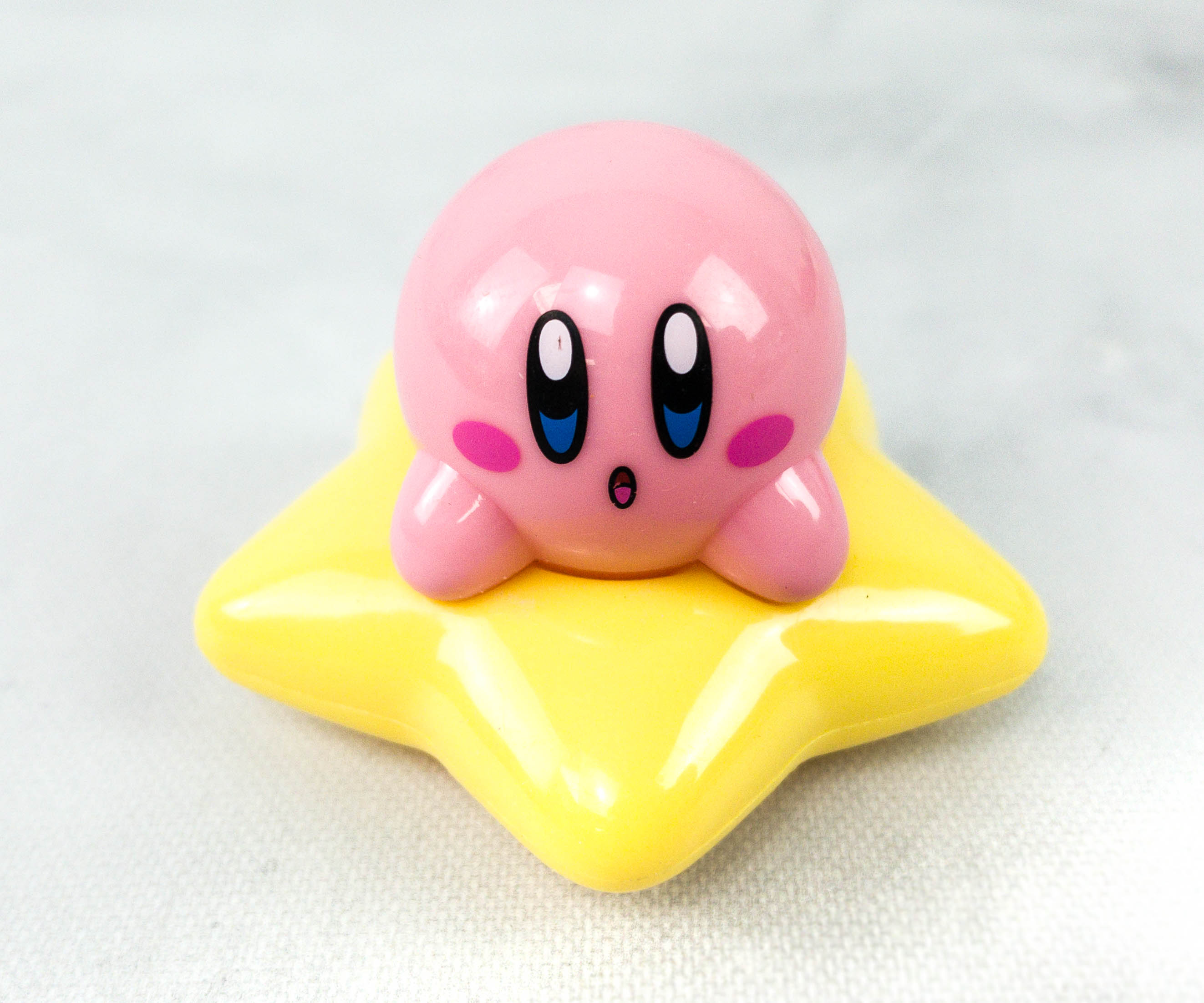 Kirby is on top of a yellow star. It makes a kawaii desk decoration!
It's not just a simple figure, it also has small wheels so you can move it around with ease.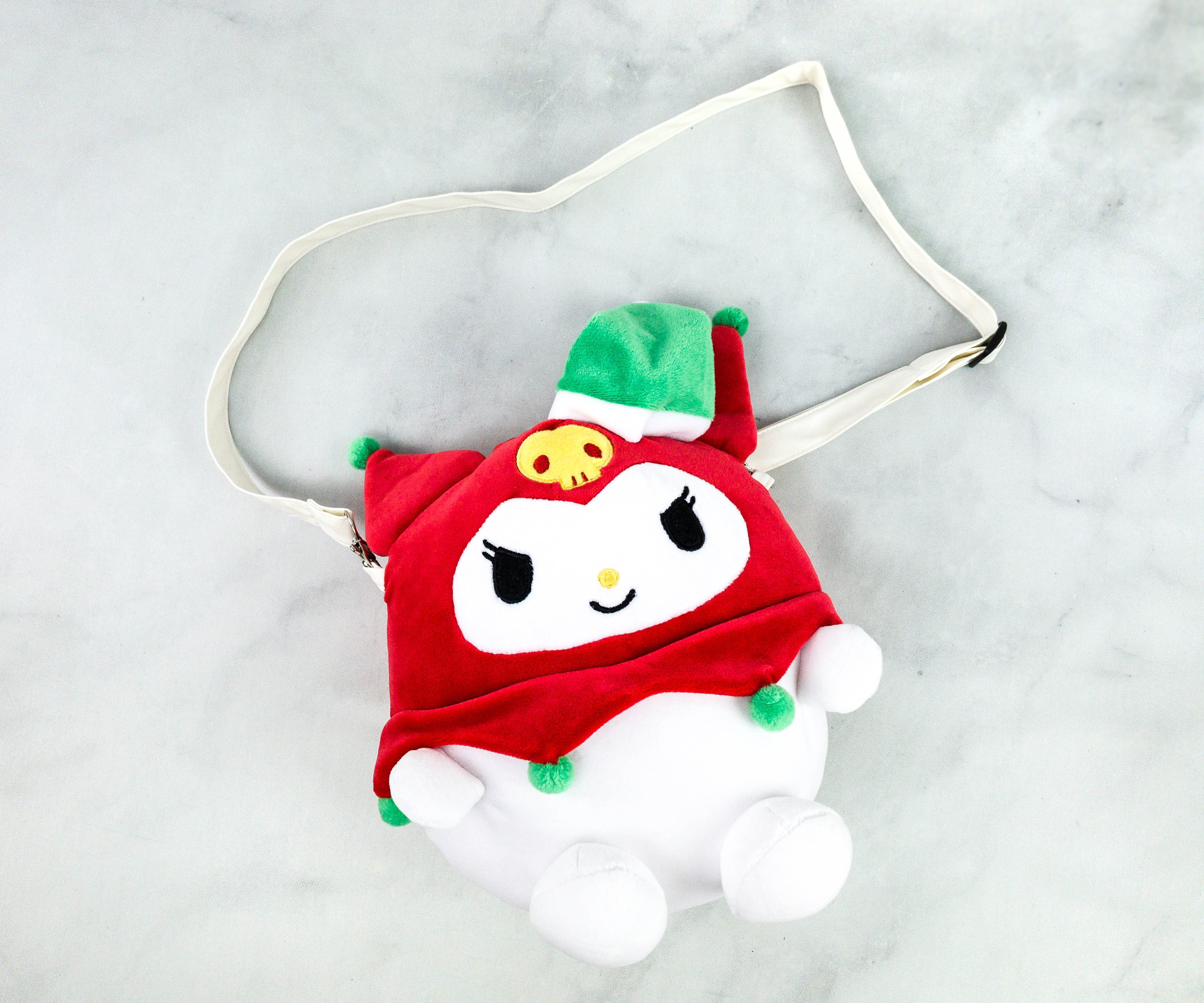 YumeTwins x Kuromi Exclusive Christmas Plushie. Christmas is just around the corner, so here's Kuromi donning her cute Christmas costume. This is a YumeTwins exclusive Kuromi plushie which also doubles as a pouch!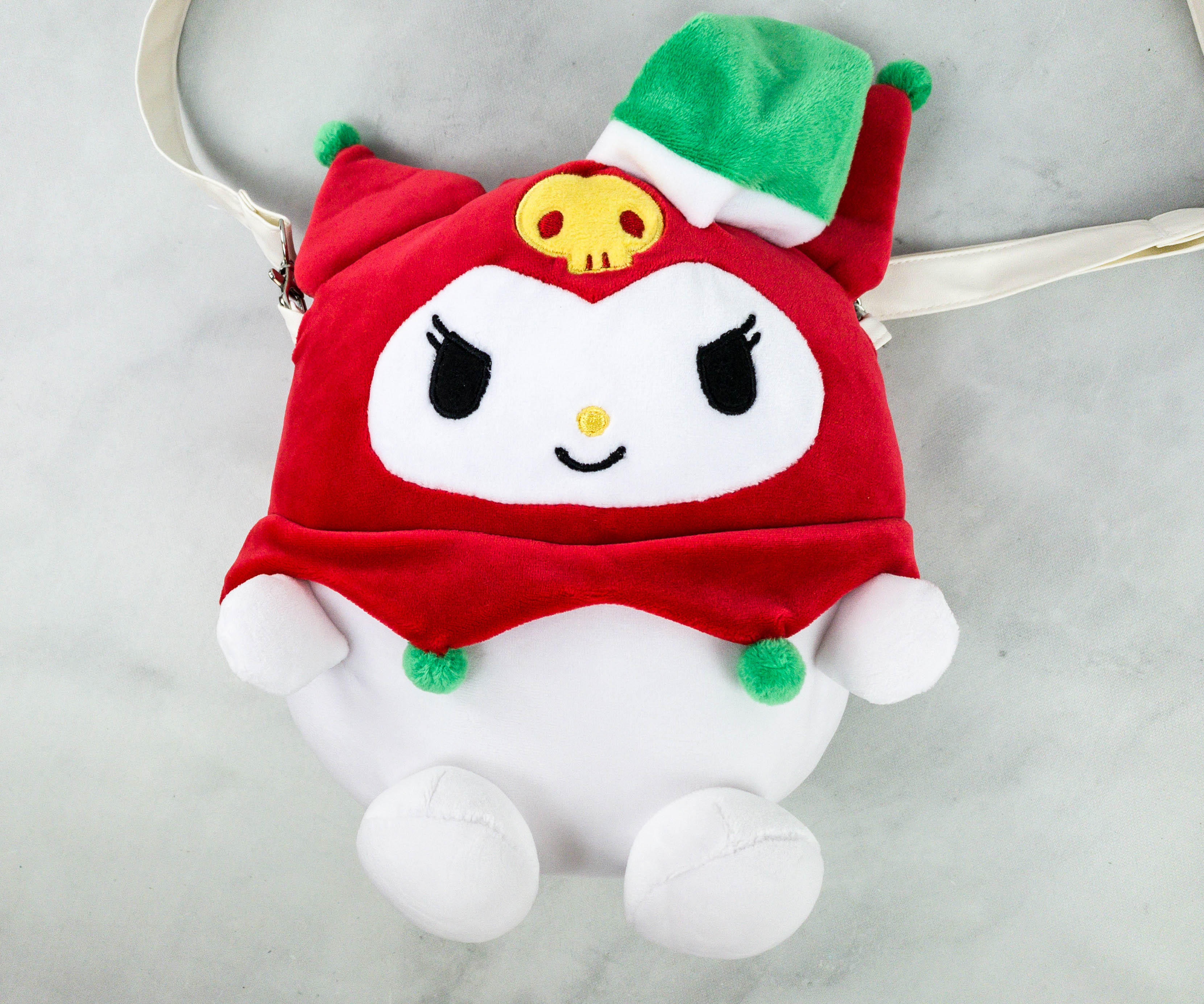 Kuromi looks like a Christmas elf in this costume!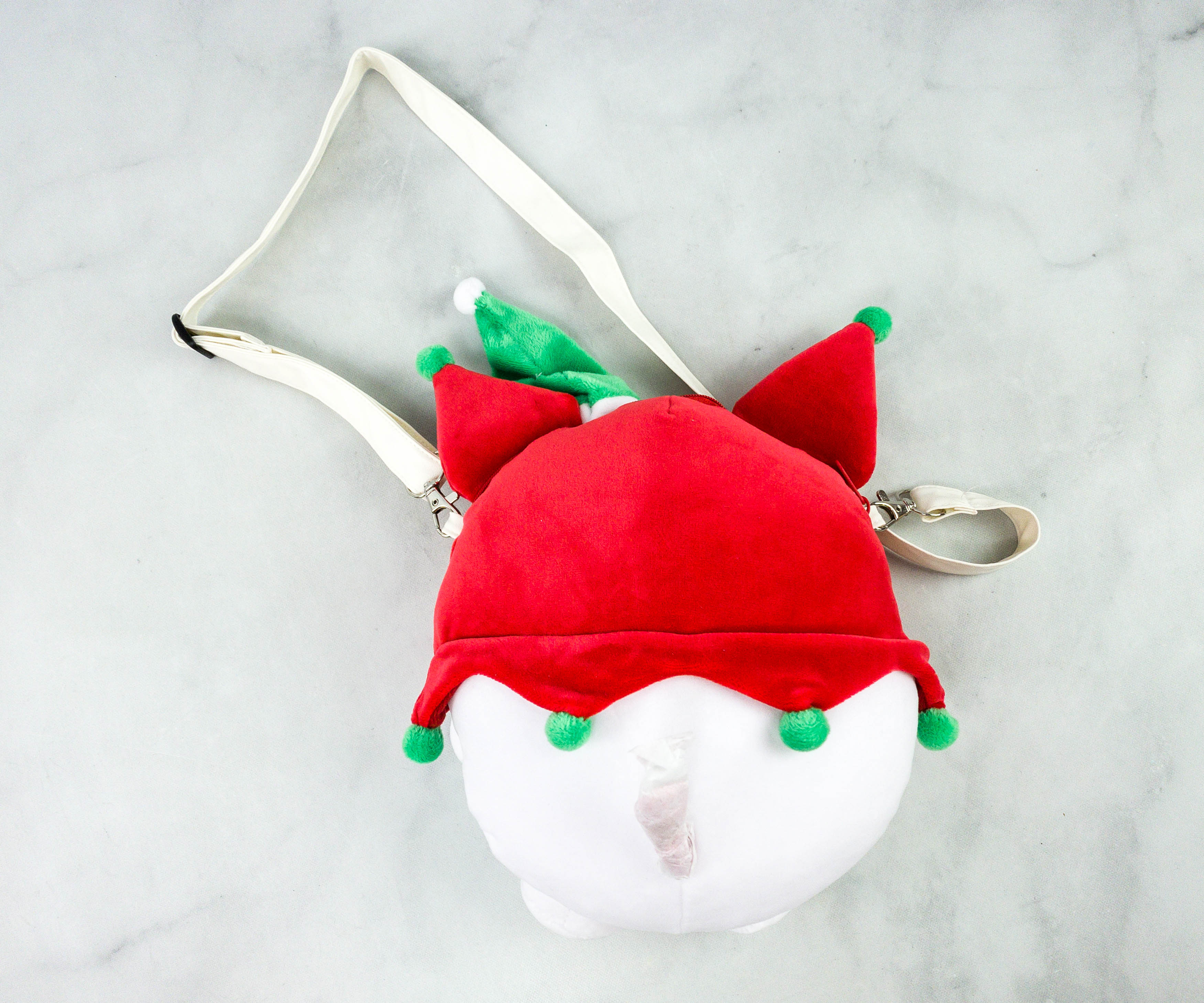 A removable strap is also included, so you can easily carry it anywhere.
Inside, you can put your phone, wallet, or a small notebook.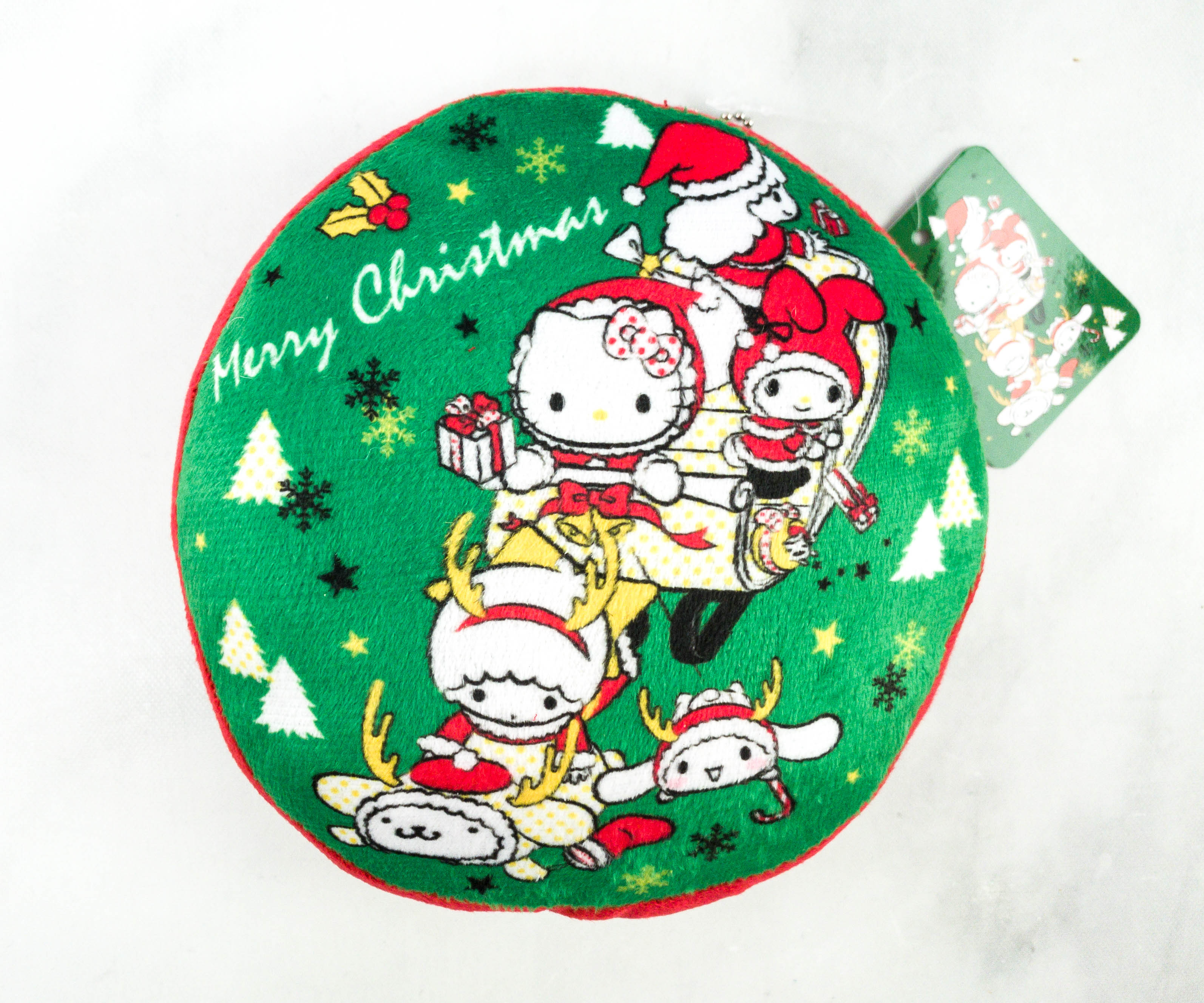 YumeTwins Exclusive Sanrio Holiday Cushion. Here's another Sanrio item and also a YumeTwins exclusive, a Christmas-themed cushion featuring Hello Kitty, Little Twin Stars, My Melody, and more!
It's so soft and squishy! It can serve as a pillow or simply as an added kawaii holiday decor for your home.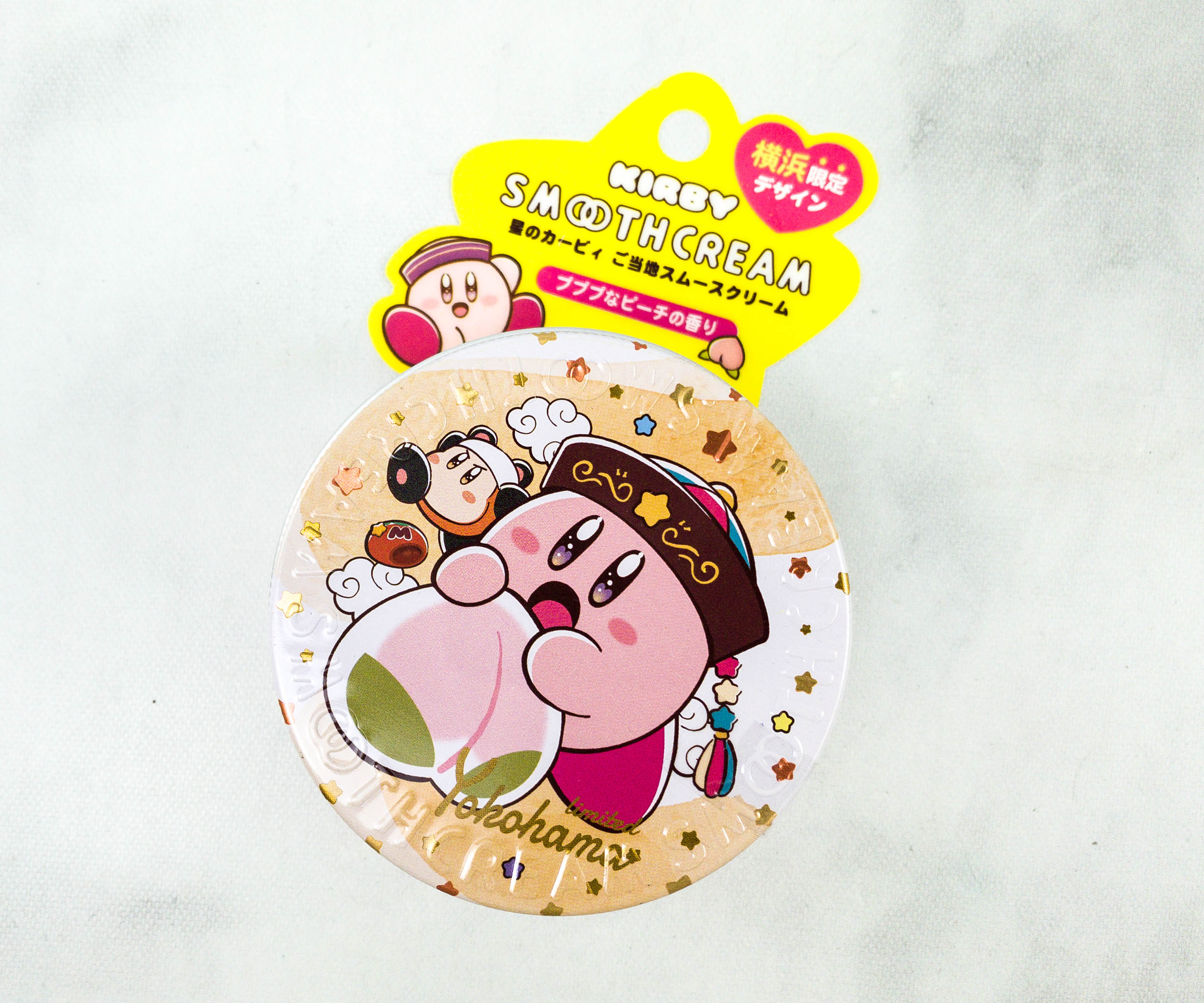 Kirby Moisturizing Cream. Subscribers will receive 1 out of 9 different Kirby tin can designs for the moisturizing cream: Mt. Fuji, Tokyo, Yokohama, Osaka, Nagoya, Kyoto, Fukuoka, Hokkaido, and Okinawa.
I received Yokohama!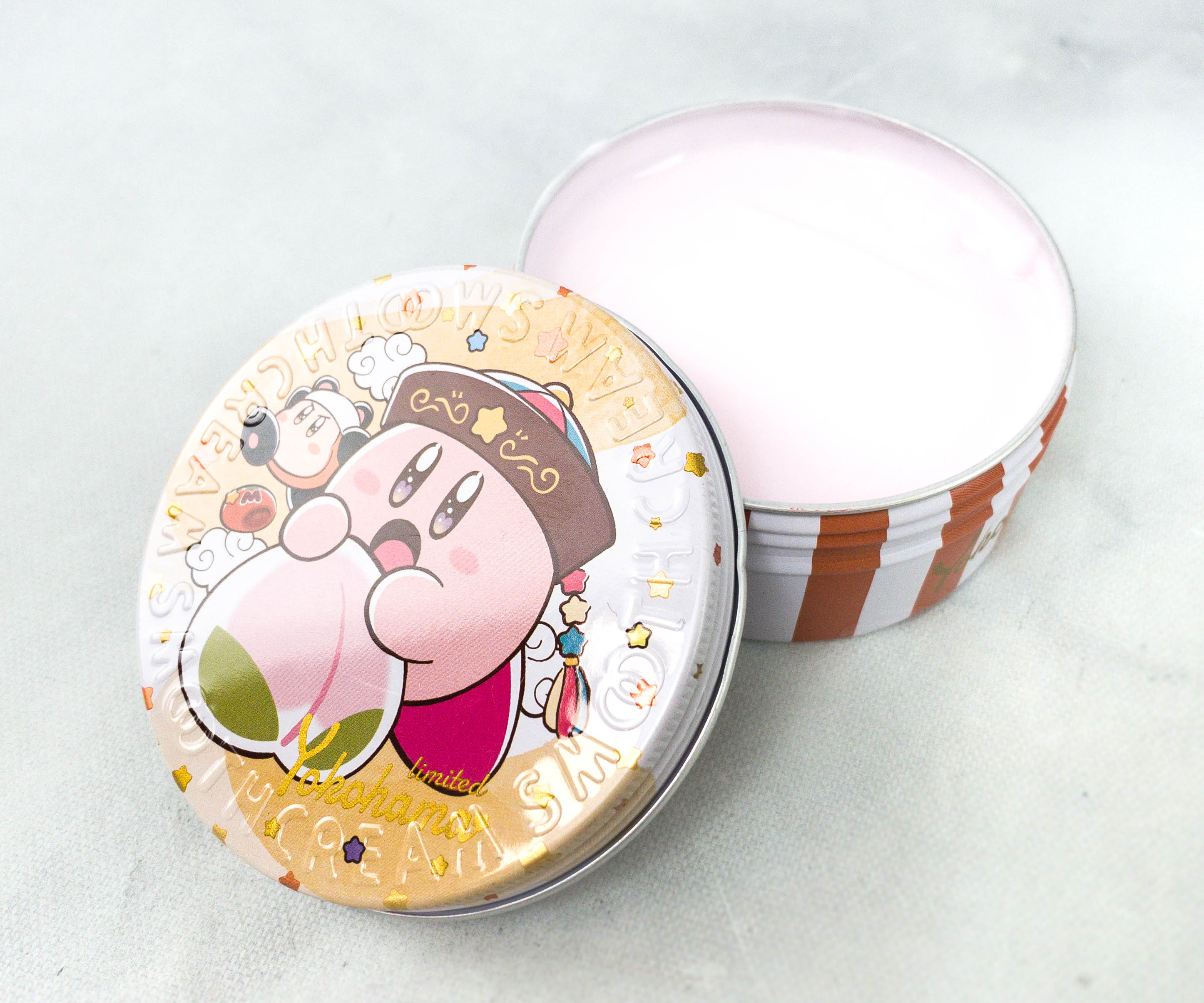 It came just right in time before winter! This is going to be useful for keeping my hands and feet soft, smooth, and well-hydrated despite the weather. It smells like peaches, which I like!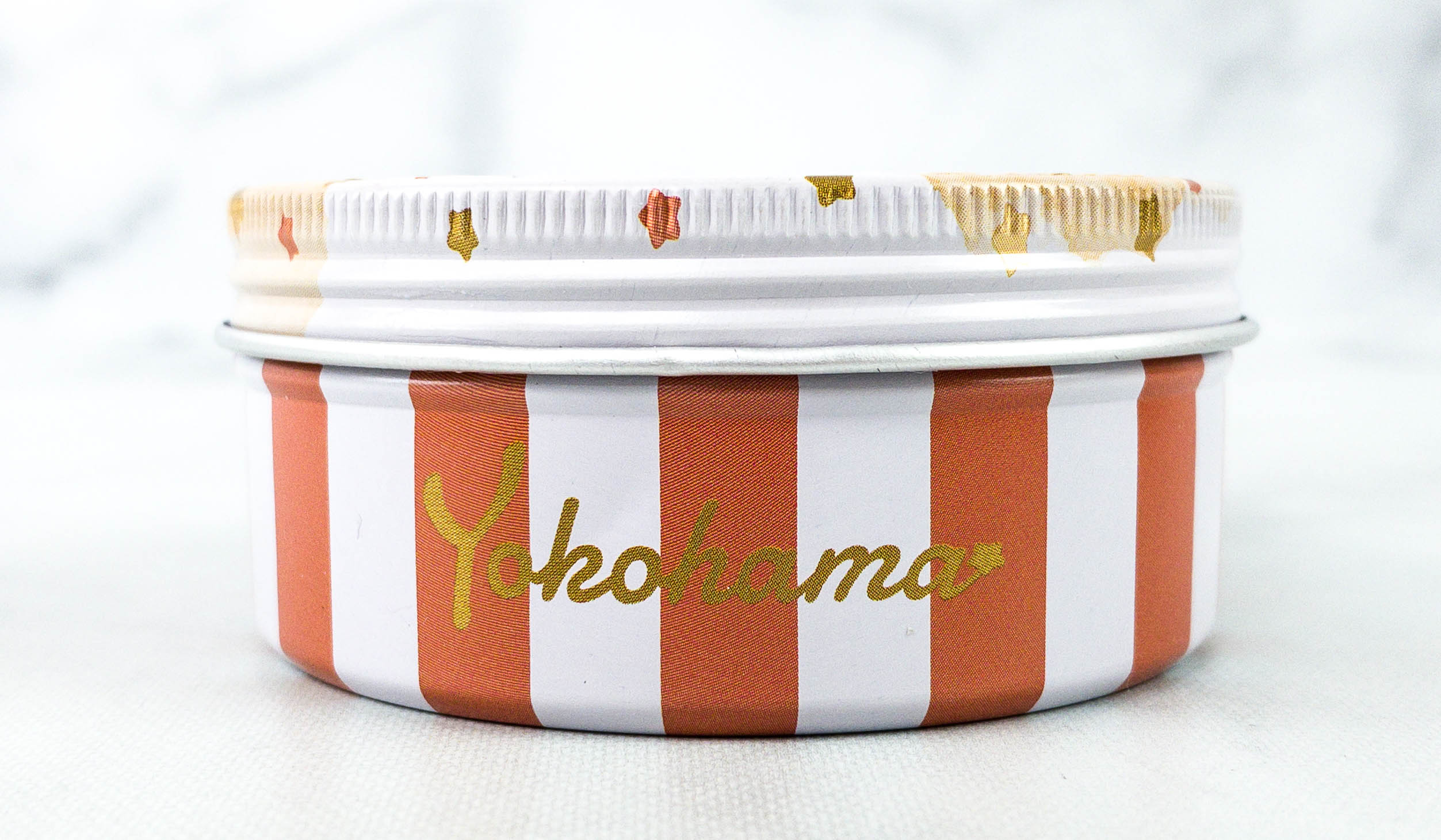 The tin can is so pretty, I wouldn't mind displaying this on my desk as well!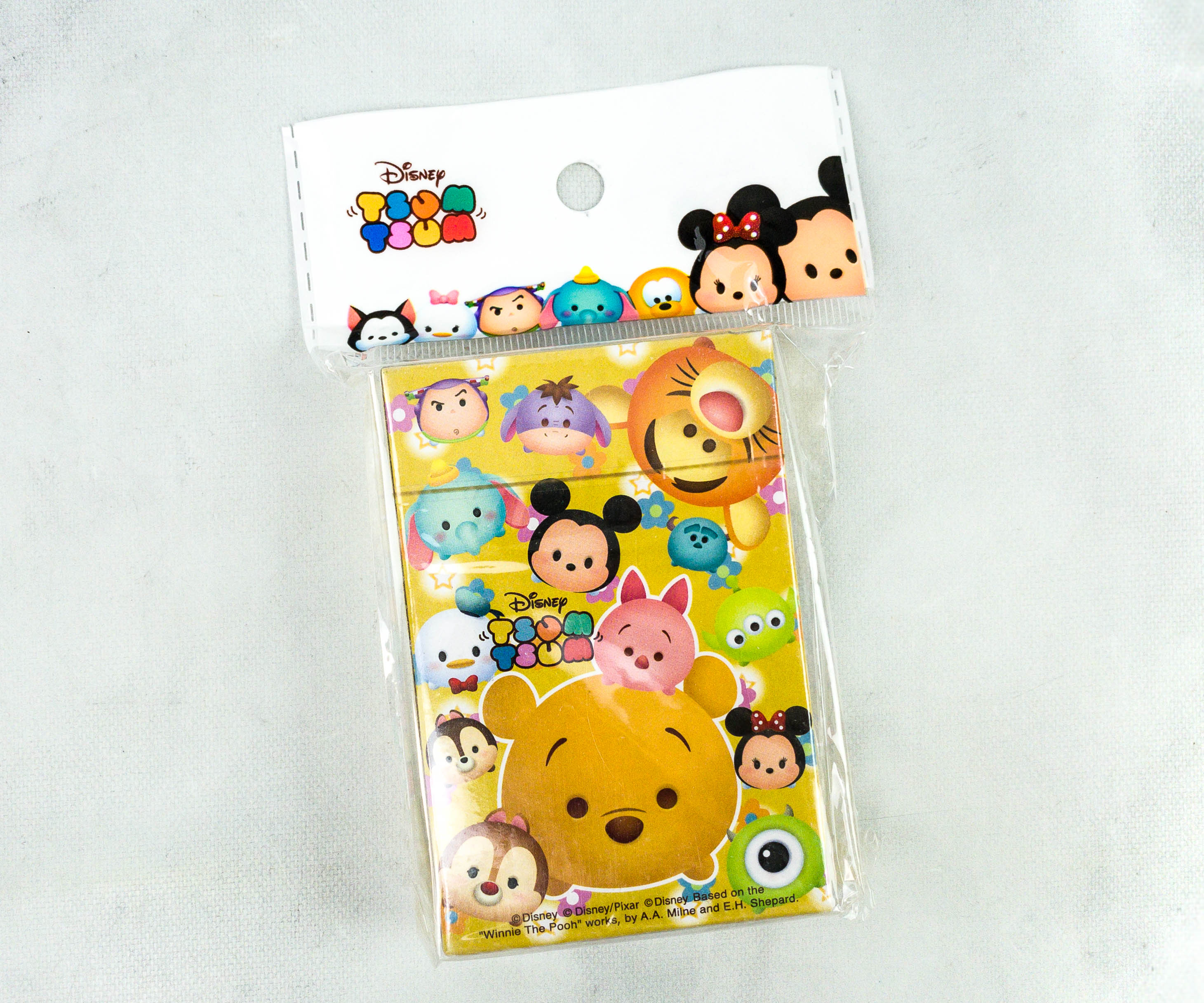 Kawaii Disney Playing Cards. It's a full set of playing cards that can make holiday gatherings with family or friends more fun. The cards feature various Disney Tsum Tsum characters!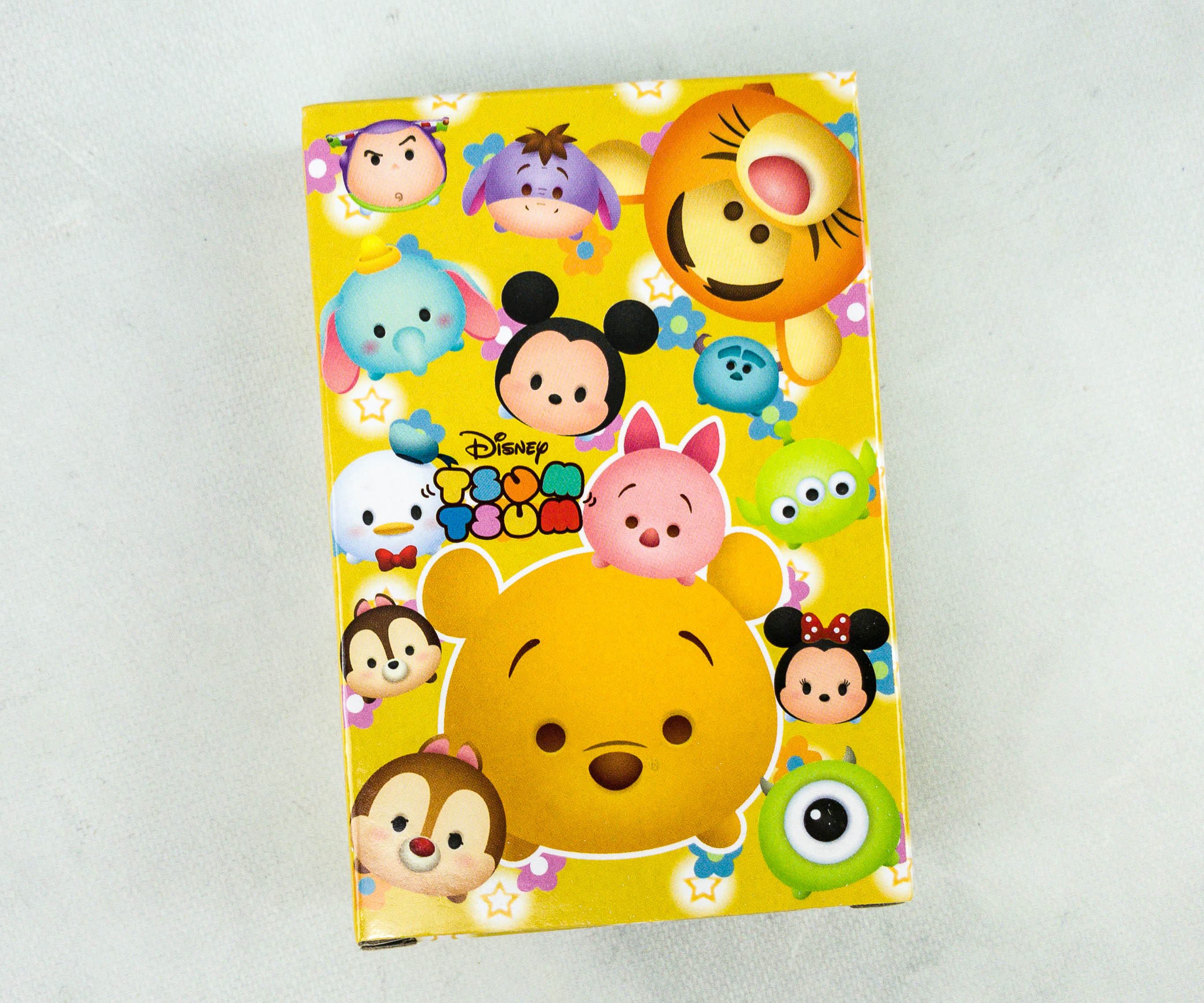 Even the box holding the cards is kawaii!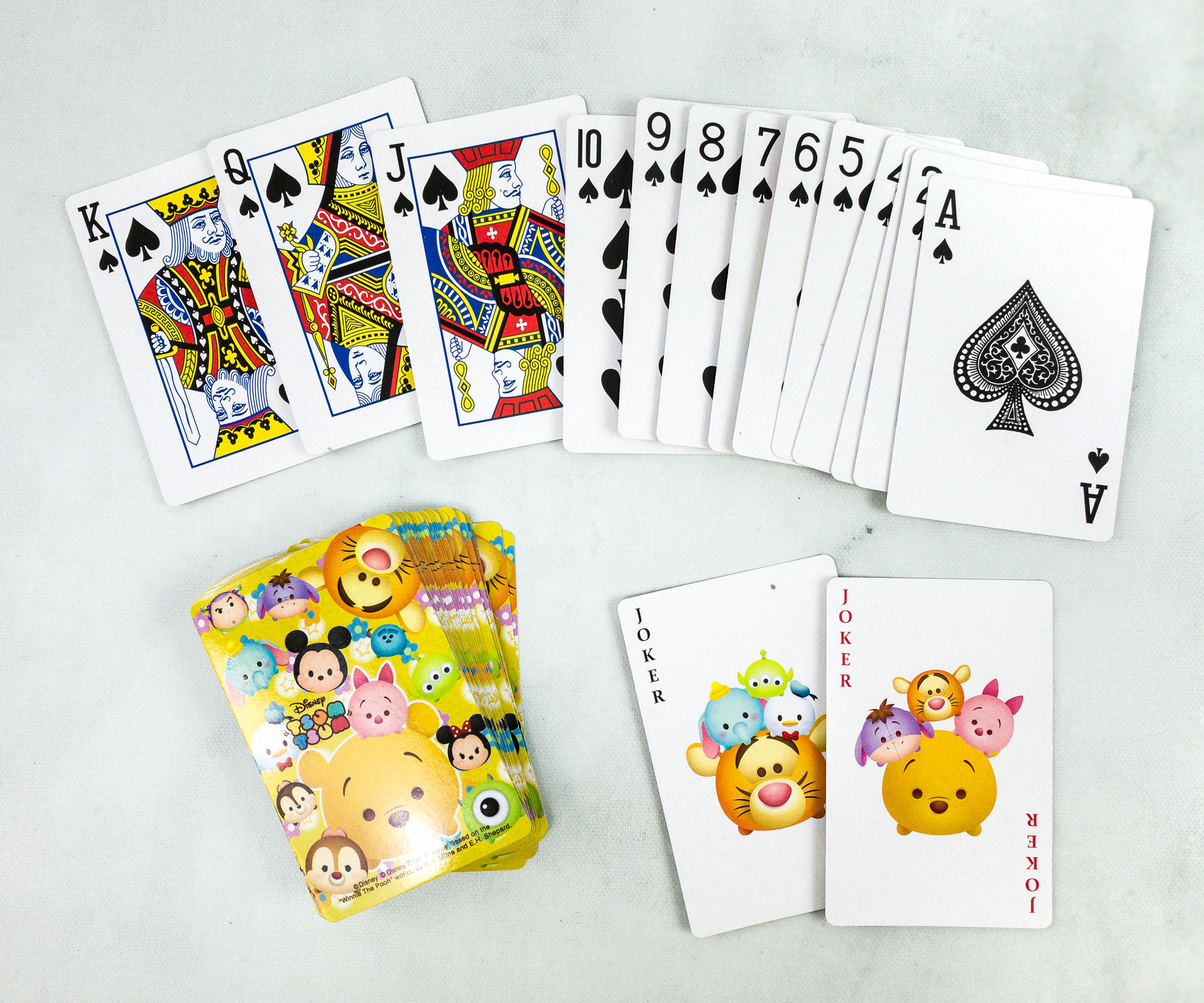 Here's a look at the full set. The reverse image matches the design of the case as well!
Every YumeTwins box is always packed with cute goodies and this month, it includes some Christmas-themed items plus exclusive merchandise. I totally loved the Kuromi plushie wearing a Christmas elf costume. It doubles as a pouch, and also comes with a strap for easier carrying. The Sanrio cushion pillow is also lovely. However, my favorite is the moisturizing cream in the Kirby themed tin can! It's exactly what I need now that the weather is getting colder and I can even display it on my desk since the packaging is super cute. All in all, it's a well-thought-out box with high-quality kawaii items for collectors or just about anyone who likes cute stuff!
What do you think of YumeTwins this month?