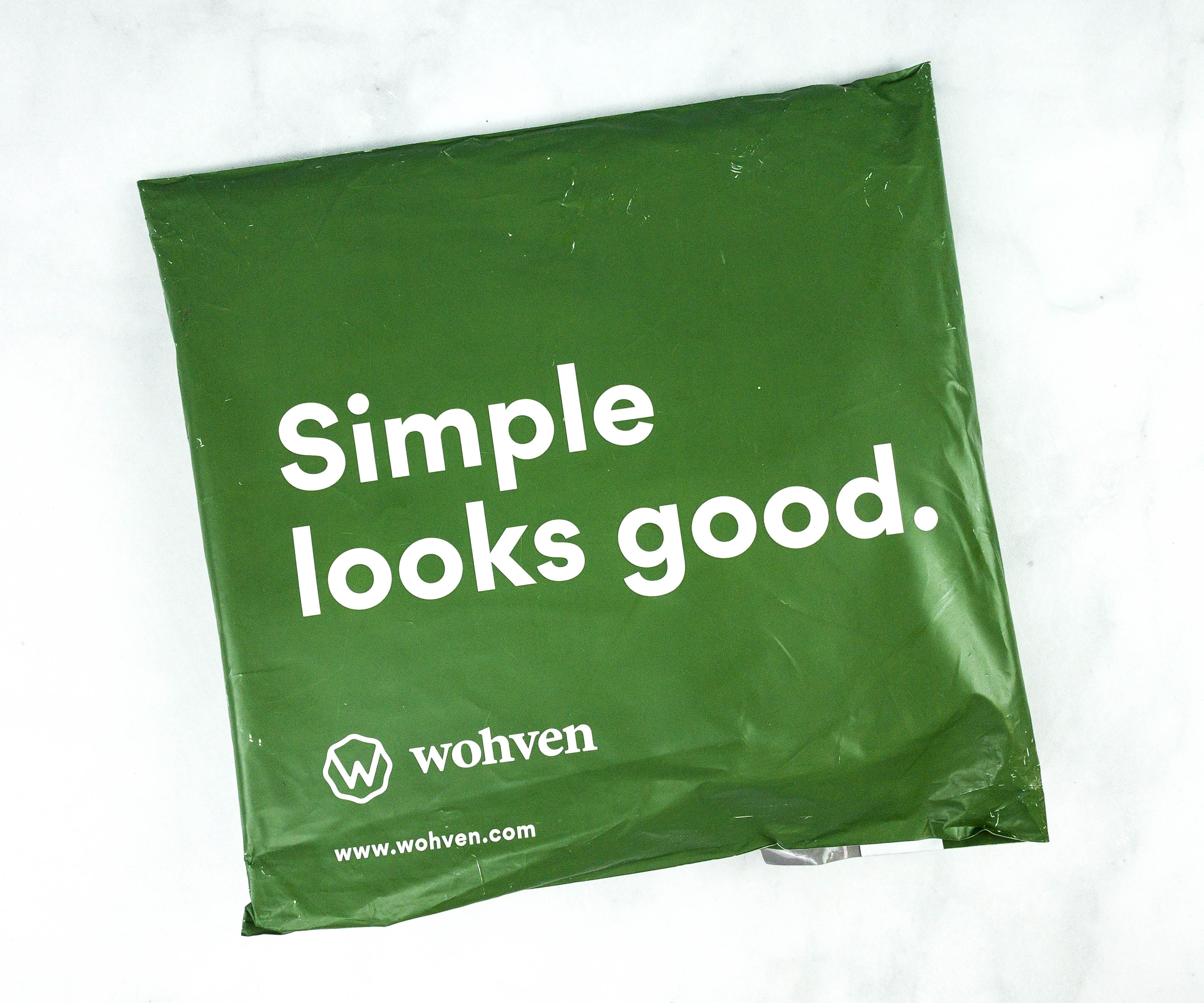 Wohven is a monthly t-shirt subscription service that sends you premium quality t-shirts at a fraction of the retail price.
The blank t-shirt subscription starts at just $9 a month and you can choose one of 12 colors (charcoal, light gray, navy, black, white, royal, brown, red, pewter, olive, mint, cardinal, or midnight), or let them surprise you. For $10 a month, they will make your t-shirt a v-neck (same color choices but no olive, mint, cardinal, or midnight) and for $13 a month, they will send you a graphic tee every month ($14 for a graphic v-neck). Go up to a long-sleeve graphic tee for $18 per month. Sizes range from small to XXL. Kids' option available now, too!
This is a review of the $13 per month women's graphic tee option.
DEAL: Get 30% off of your first month with coupon code HELLO30.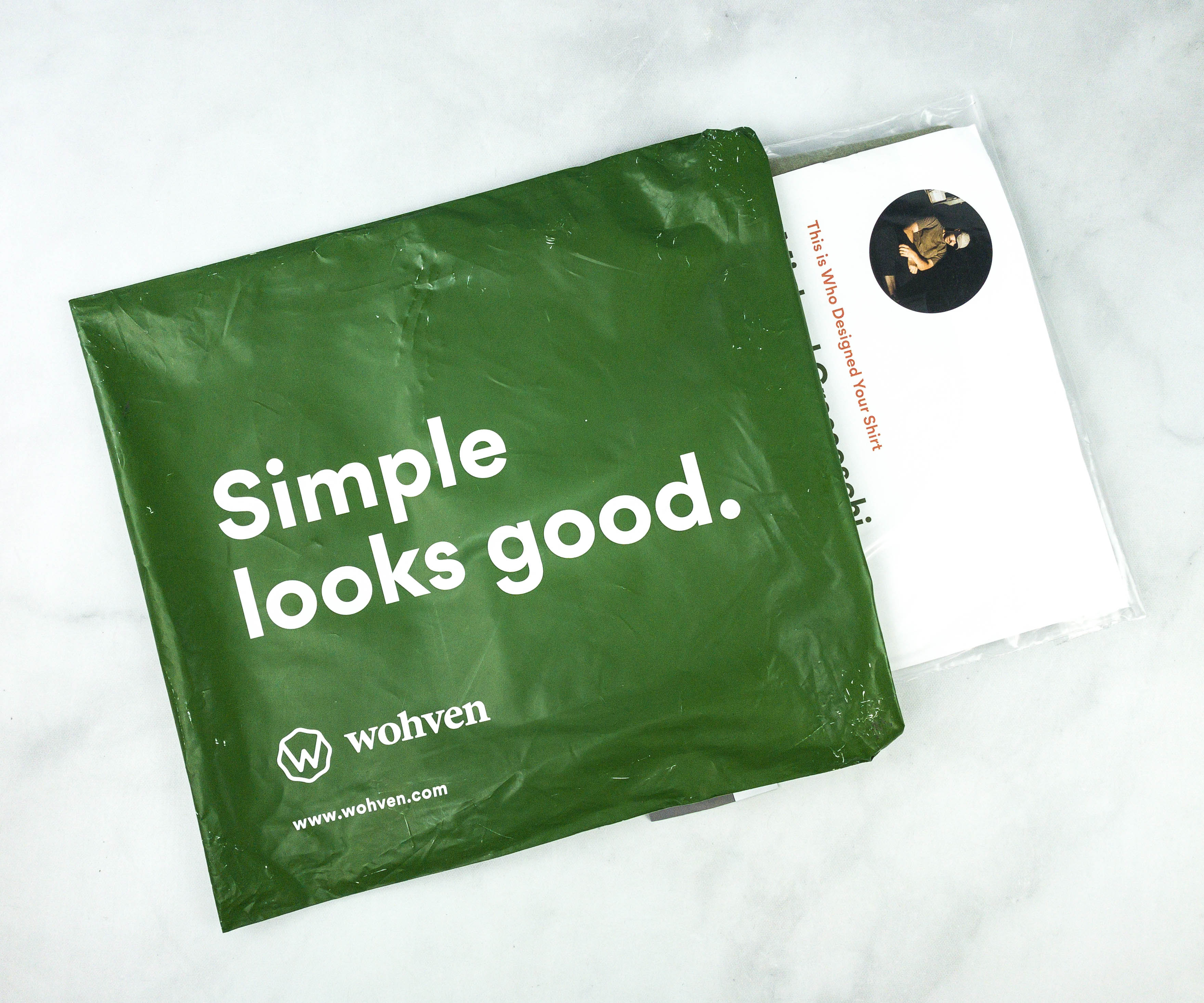 They pack the shirt in a reusable, green plastic mailer.
Each mailer includes a poster that features the designer of the shirt. This month, it's Michael Grasseschi from San Luis Obispo, California! He's an illustrator and designer known for his nature-themed artworks.
Here's the poster design, which is the same as the design on this month's featured t-shirt.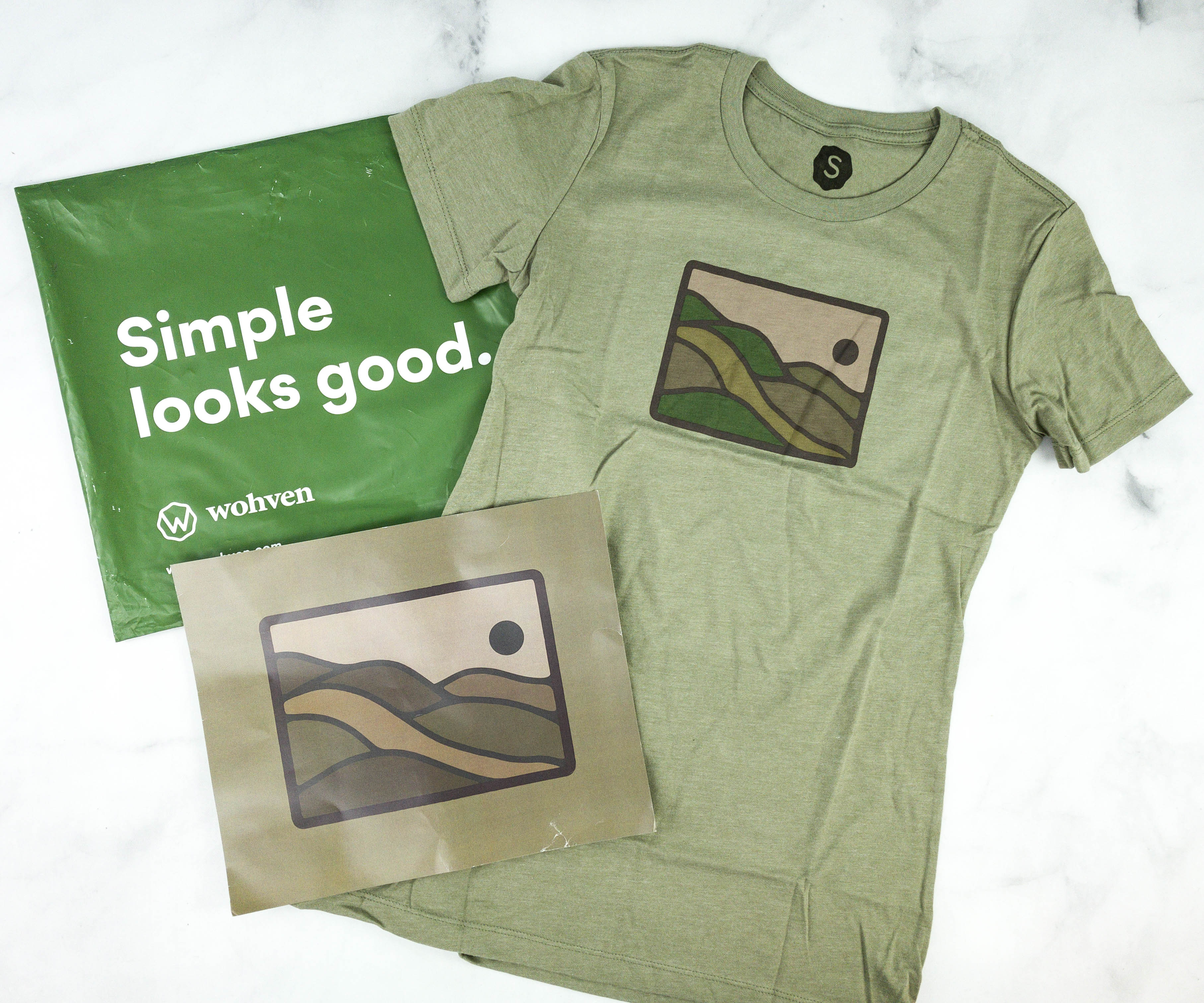 Everything in my October 2020 package!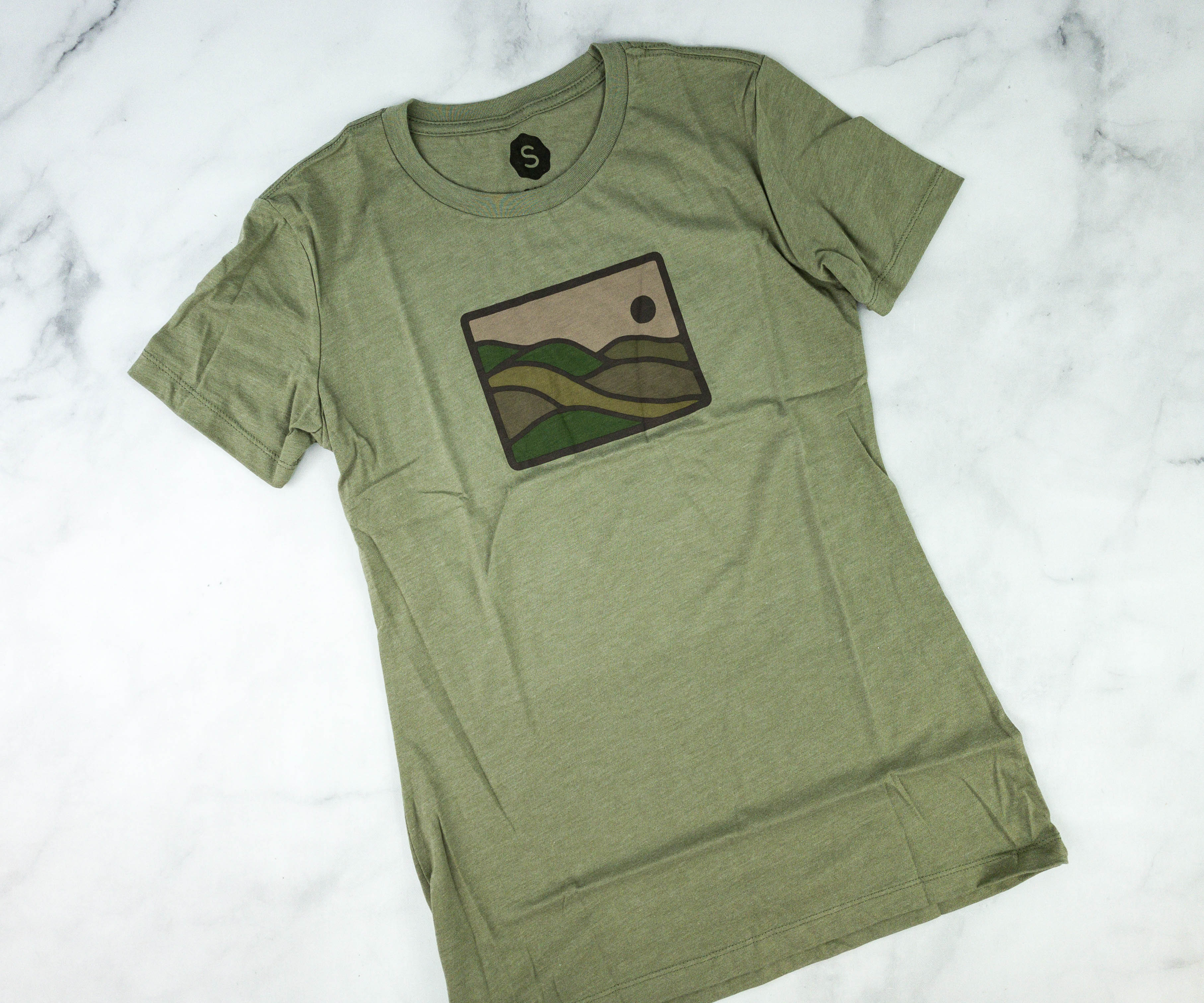 This month's Wohven shirt for women features an olive green base color. The fabric is soft and breathable, so it's comfortable to wear. It also features a classic ladies' cut with a defined waist.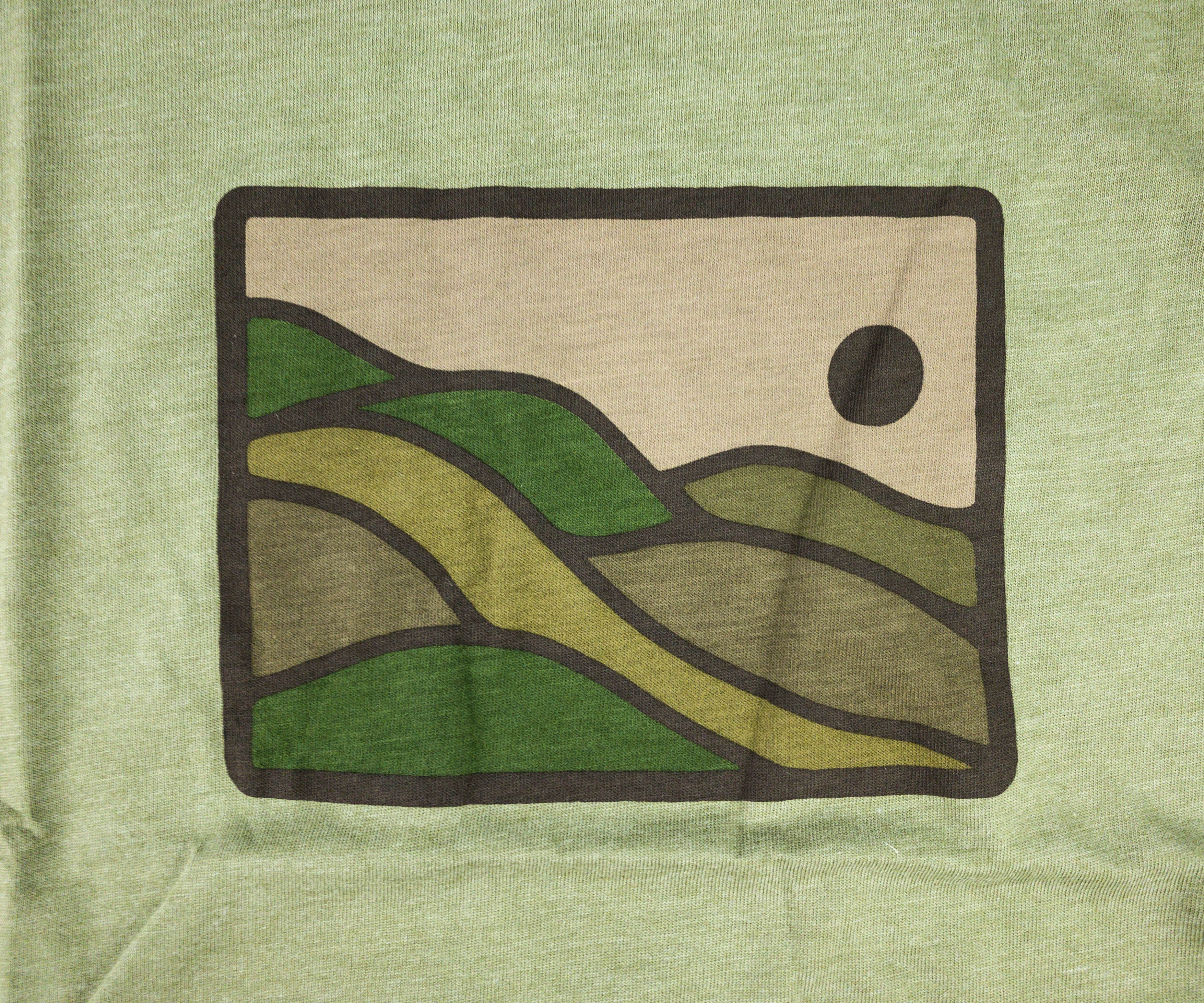 The print showcases a scenery inspired by nature, including small hills with a full moon above. The designer used minimal details and colors, but it still came out looking wonderful.
Wohven's graphic tees are always unique and high-quality! This month's t-shirt for women features a minimalist design inspired by nature. As always, it comes in a curvy cut which hugs the wearer's body in the right places. This is great to wear on any casual day, and it's also pretty comfortable! If you love wearing graphic shirts, this subscription is a great way to start collecting them. Wohven also offers plain tees, in case that's more of your style!
What do you think of Wohven's Women Tees?