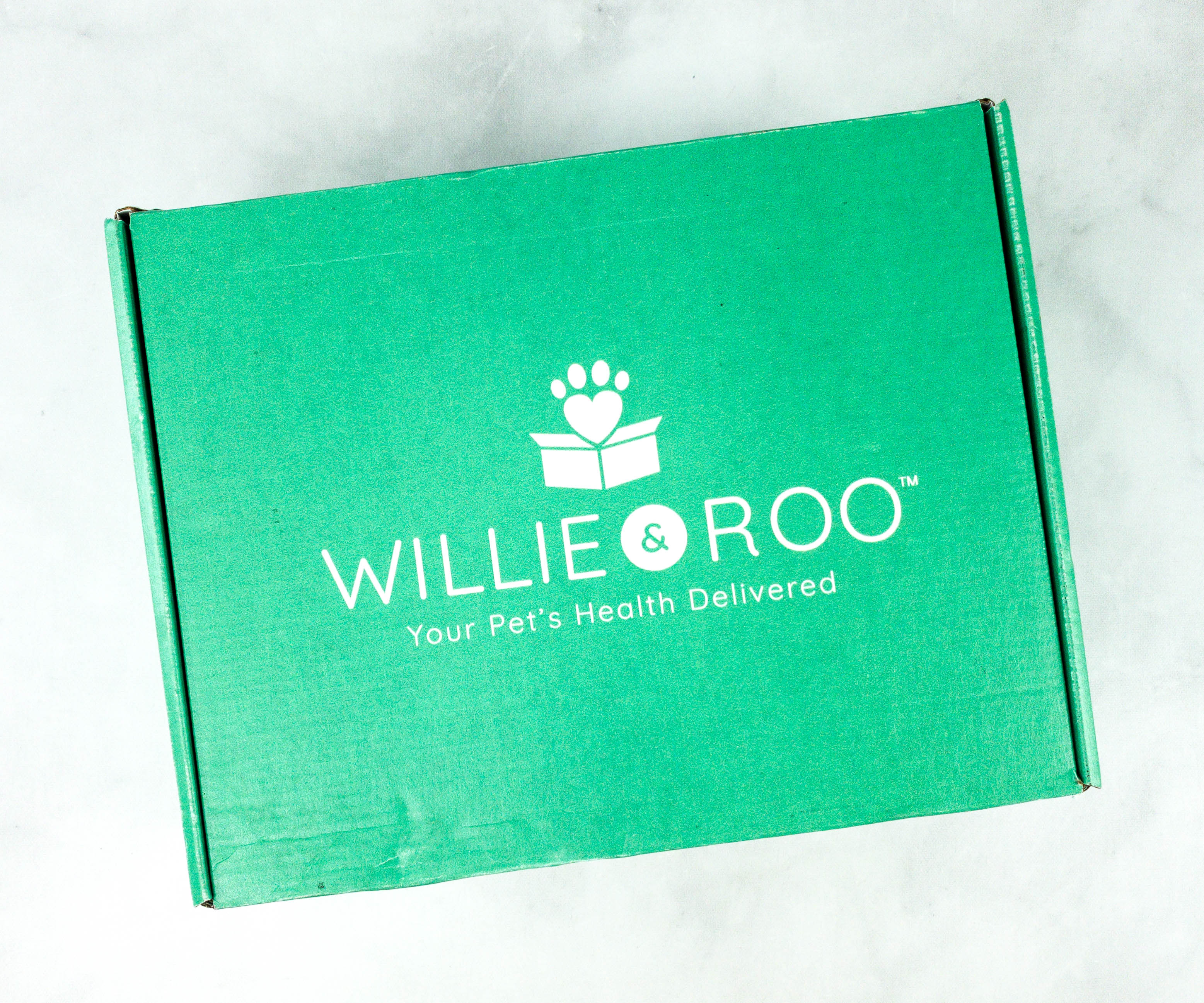 Willie & Roo is a pet wellness subscription that delivers personalized boxes for dogs or cats. Subscribers will be able to choose boxes based on their pet's size, as well as from three different subscription levels: Pampered, Healthy, or Happy.
Happy – wholesome all-natural treats, enriching toy or wellness product, healthy chew, personal web page for your pup (starts at $33.95 monthly)
Healthy – Everything in Happy plus a custom selected health supplement for your pet (starts at $42.95 monthly)
Pampered – Everything in Healthy plus a surprise pet PAWrent gift (starts at 49.95 monthly)
DEAL: Get 20% off your first 6 months on any dog or cat subscription! Use coupon code HELLOSUB20.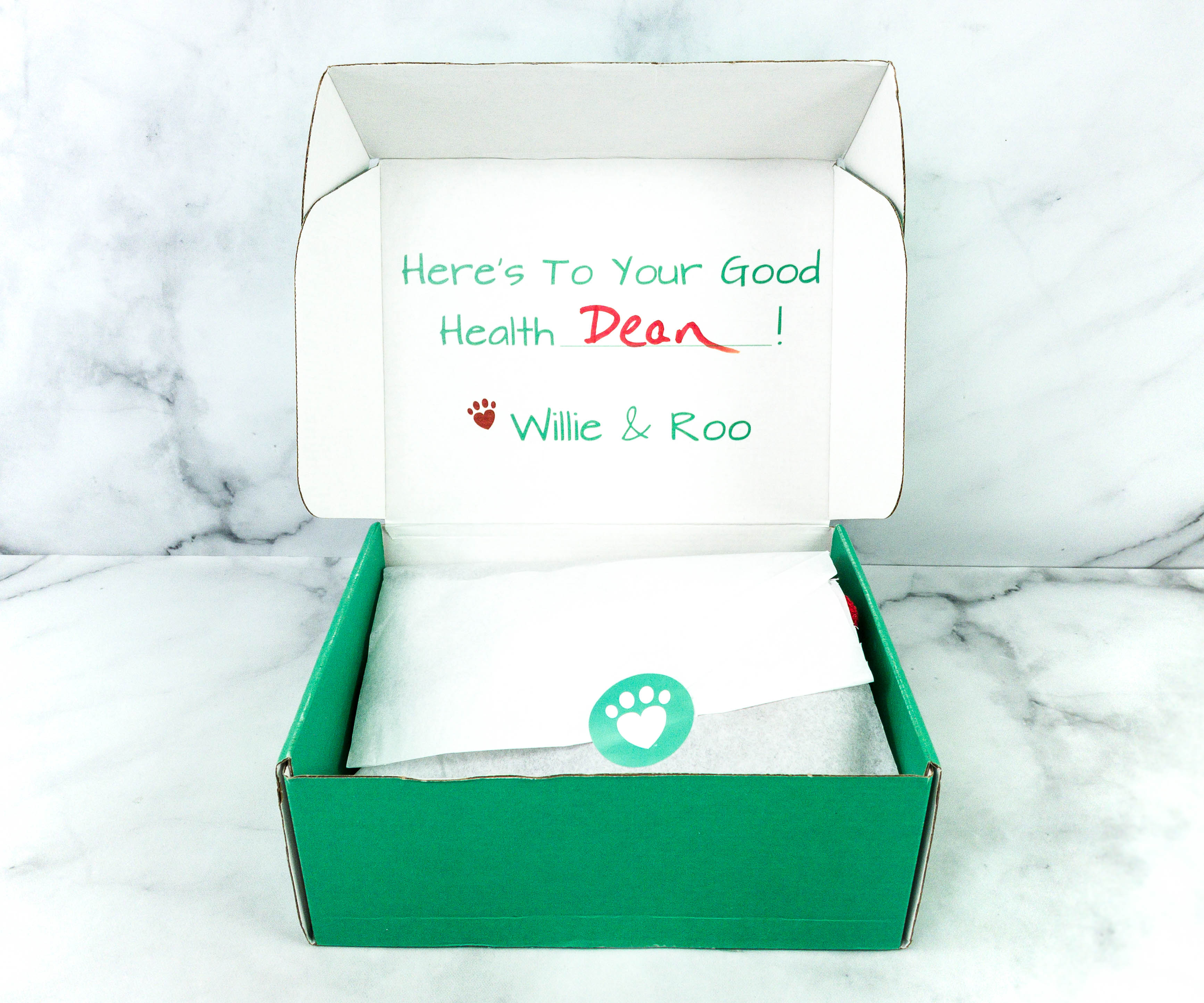 The interior of the box cover features a customized message for Dean!
The items were wrapped in a white tissue paper sealed with Willie & Roo sticker.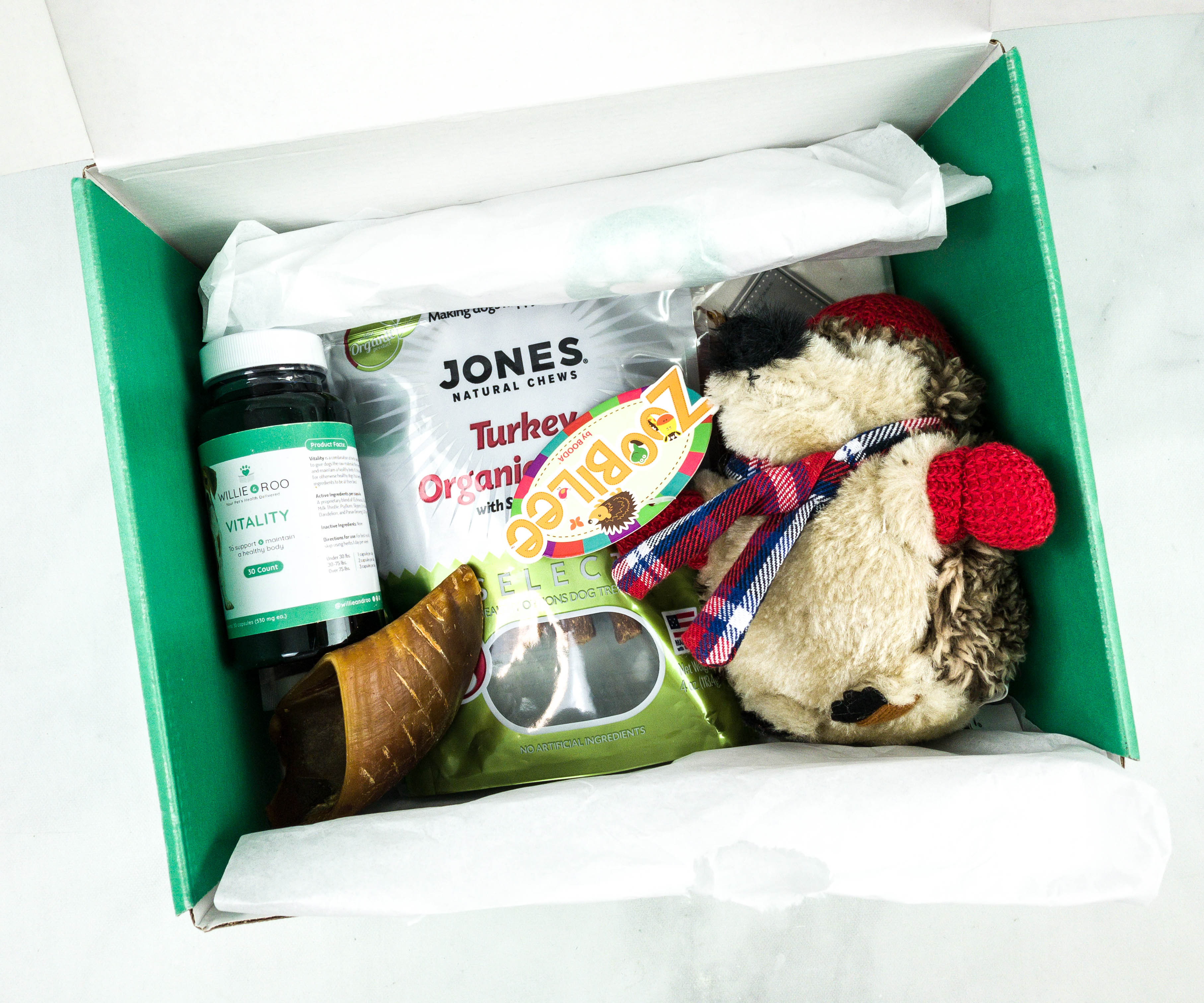 All the items are neatly packed inside the box.
Included in this month's box is a card with a 20% off coupon code which can be used for purchases on Willie & Roo's online shop!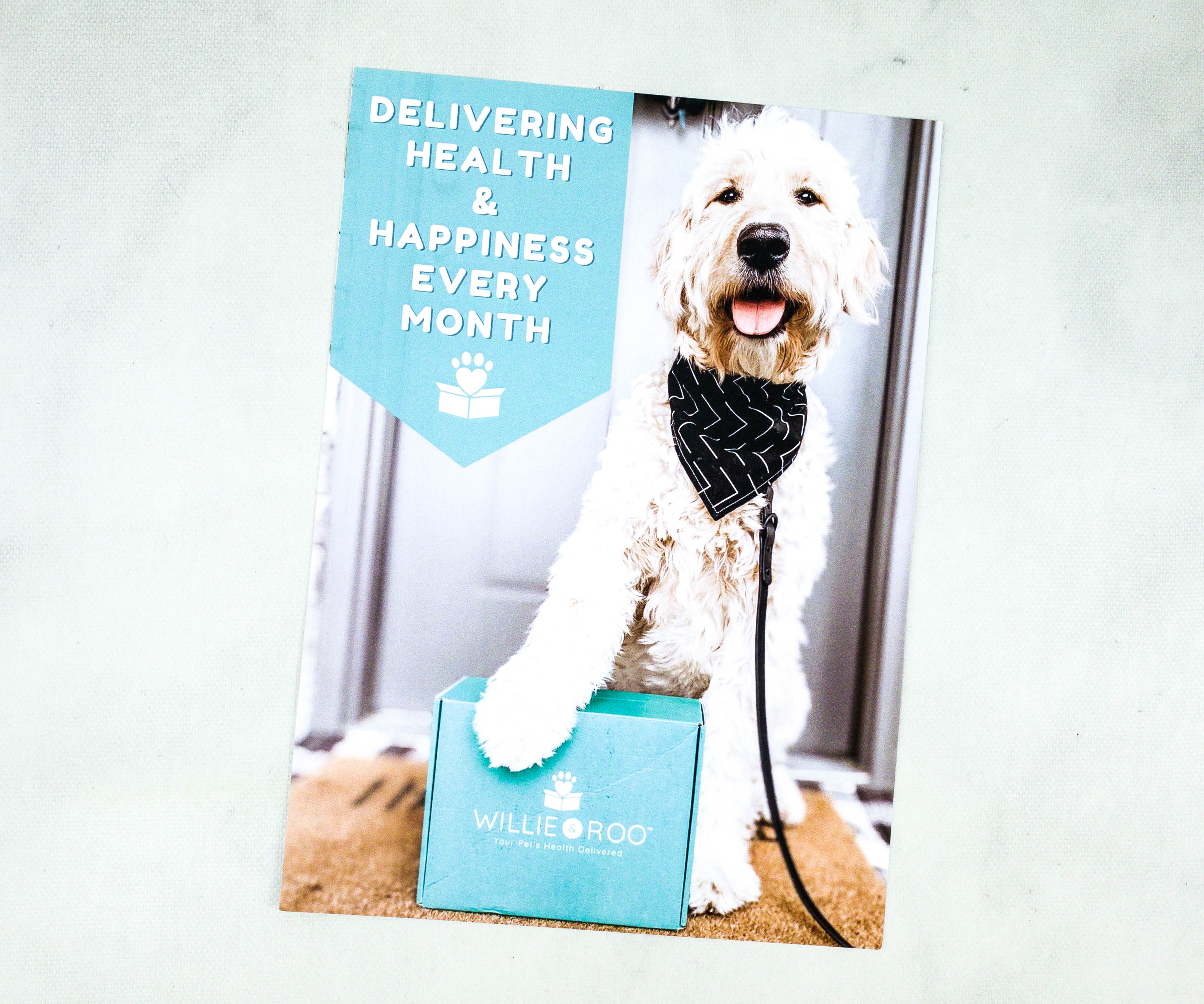 Here's another cute card from Willie & Roo!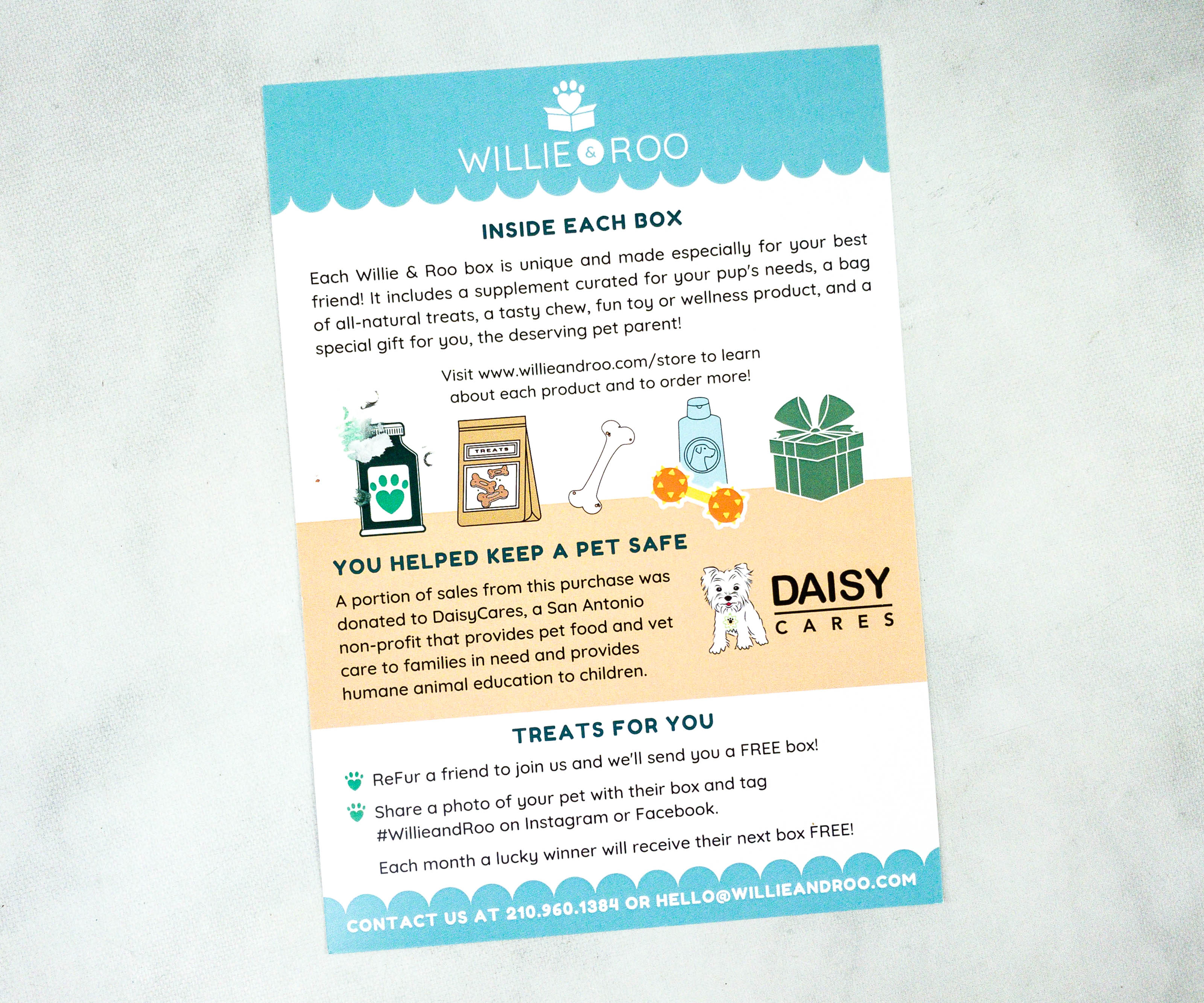 This subscription gives back to the community! They've partnered with DaisyCares, and a percentage of all proceeds help support the organization's efforts.
DaisyCares is a 501(c)(3) non-profit corporation created to provide pet food & medical care to needy pets, as well as reduce animal abuse through public education and awareness.
Everything in my box!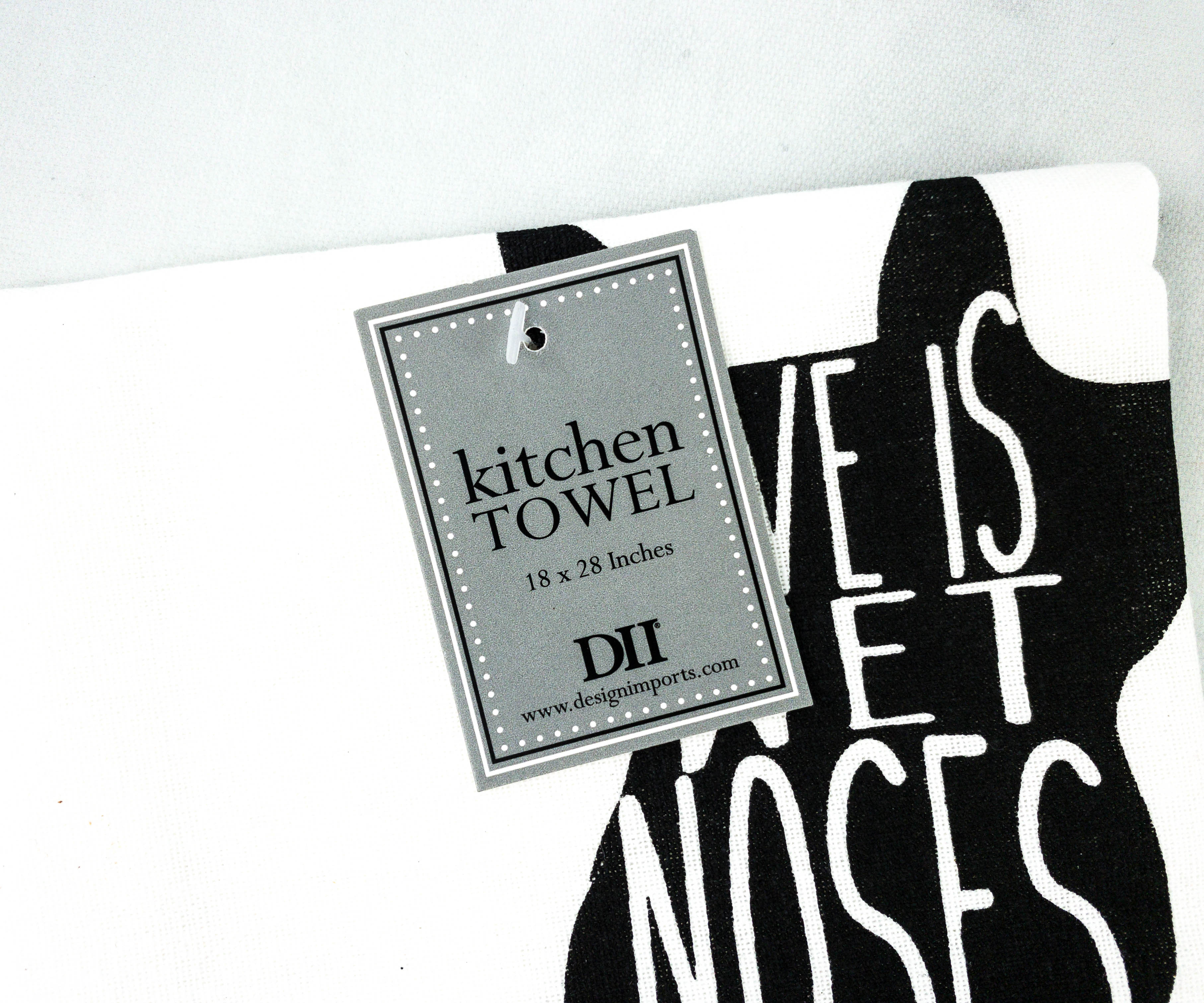 Dogs Printed Dishtowels. This month's featured item for the pet parent is a white kitchen towel made from cotton fabric.
The print features a silhouette of a dog and a checkered design at the bottom. There's also a nice message that describes love!
 Love is wet noses, slobbery kisses, and a wagging tail!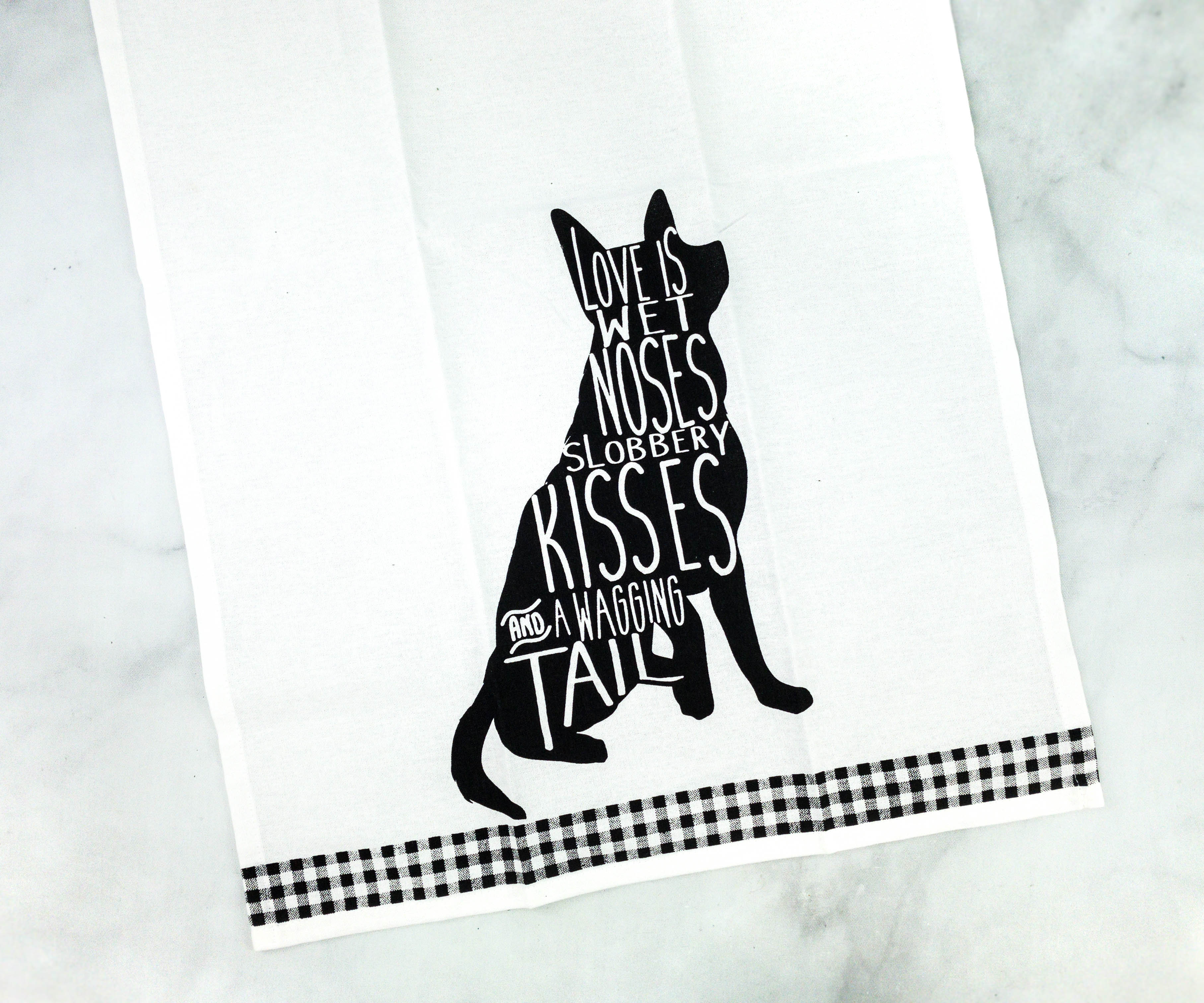 The towel measures 18×28 inches. It's thin and highly absorbent as well! Perfect for picking up bowl spills (with 3 dogs, we have a lot of them!).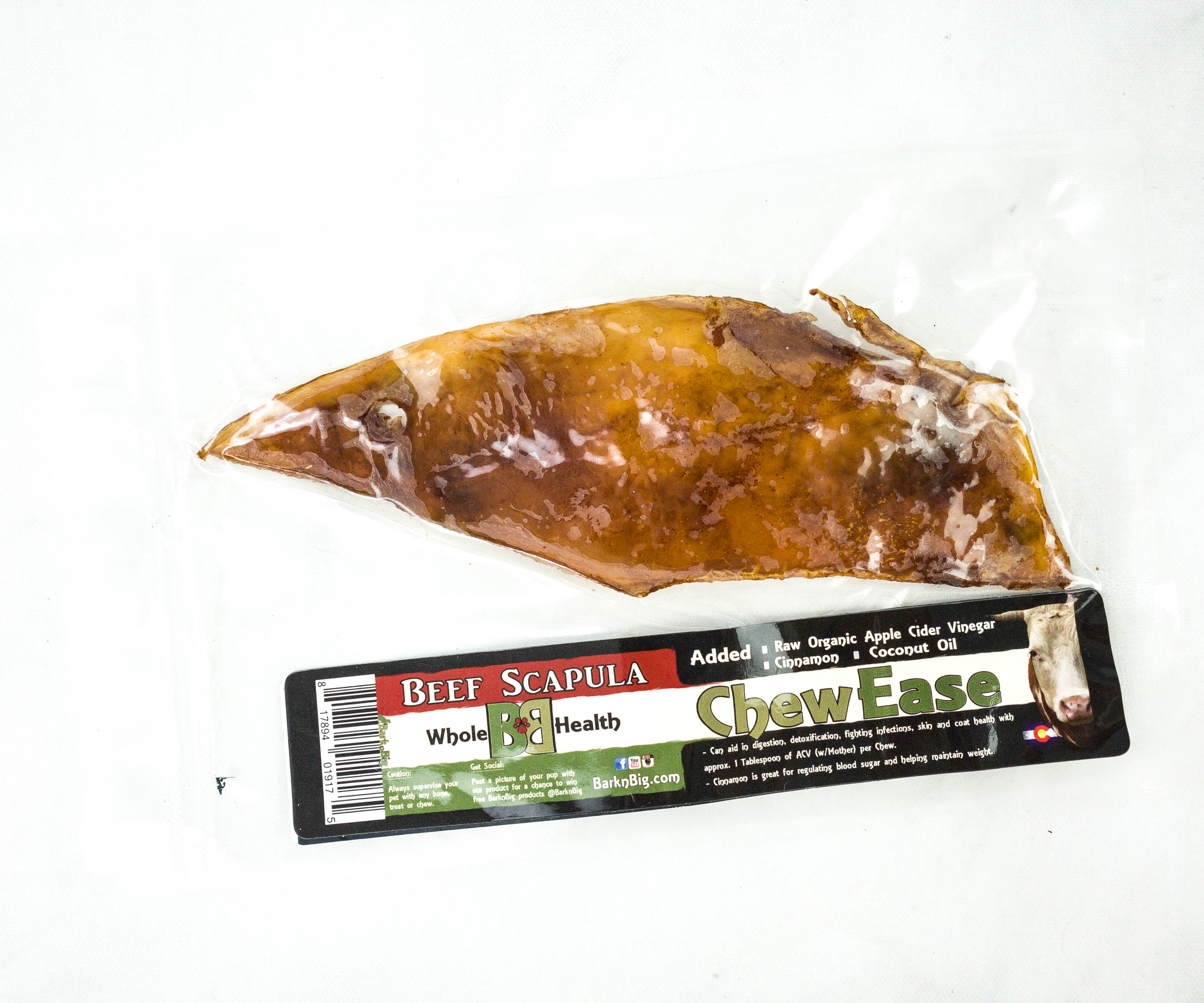 Whole Health Beef Scapula. It's a natural, dental chew made from USA beef scapula, sourced from the shoulder blade of the cow. This is known to be a natural source of protein, glucosamine, and chondroitin which supports healthy joints and the immune system.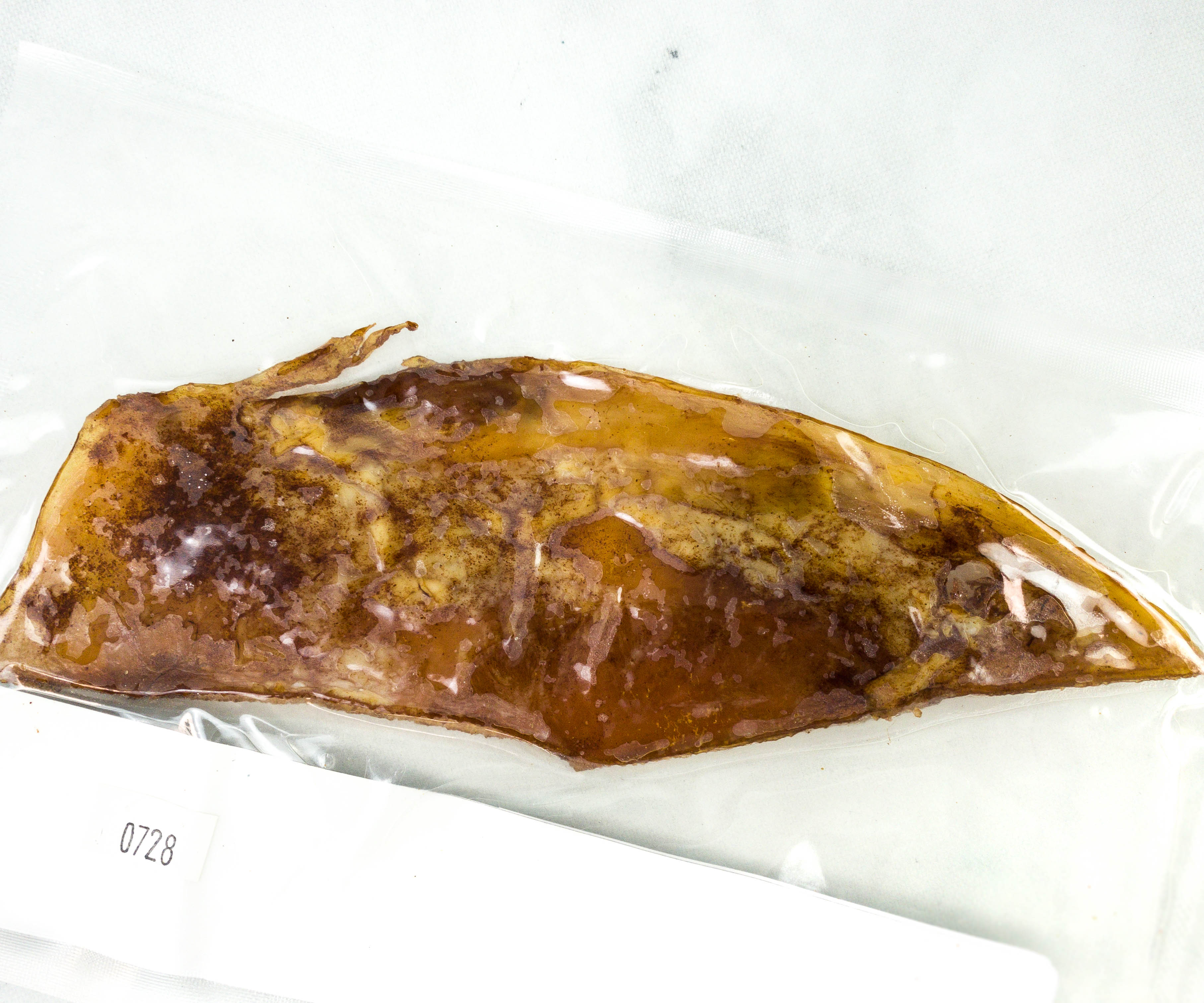 Measuring around 8 inches long, this chew is a great alternative to rawhide. The size is perfect for medium to large dogs who loves gnawing on beef bones!
Jumbo Pig Ear. Here's another tasty chew in the box! It's a tasty, smoked, and oven-baked pig ear with no artificial preservatives or additives.
This treat is perfect for gnawing and great for reducing tartar, keeping your dog's gum and teeth healthy and strong. It's also low in fat but high in protein, vitamins, and minerals.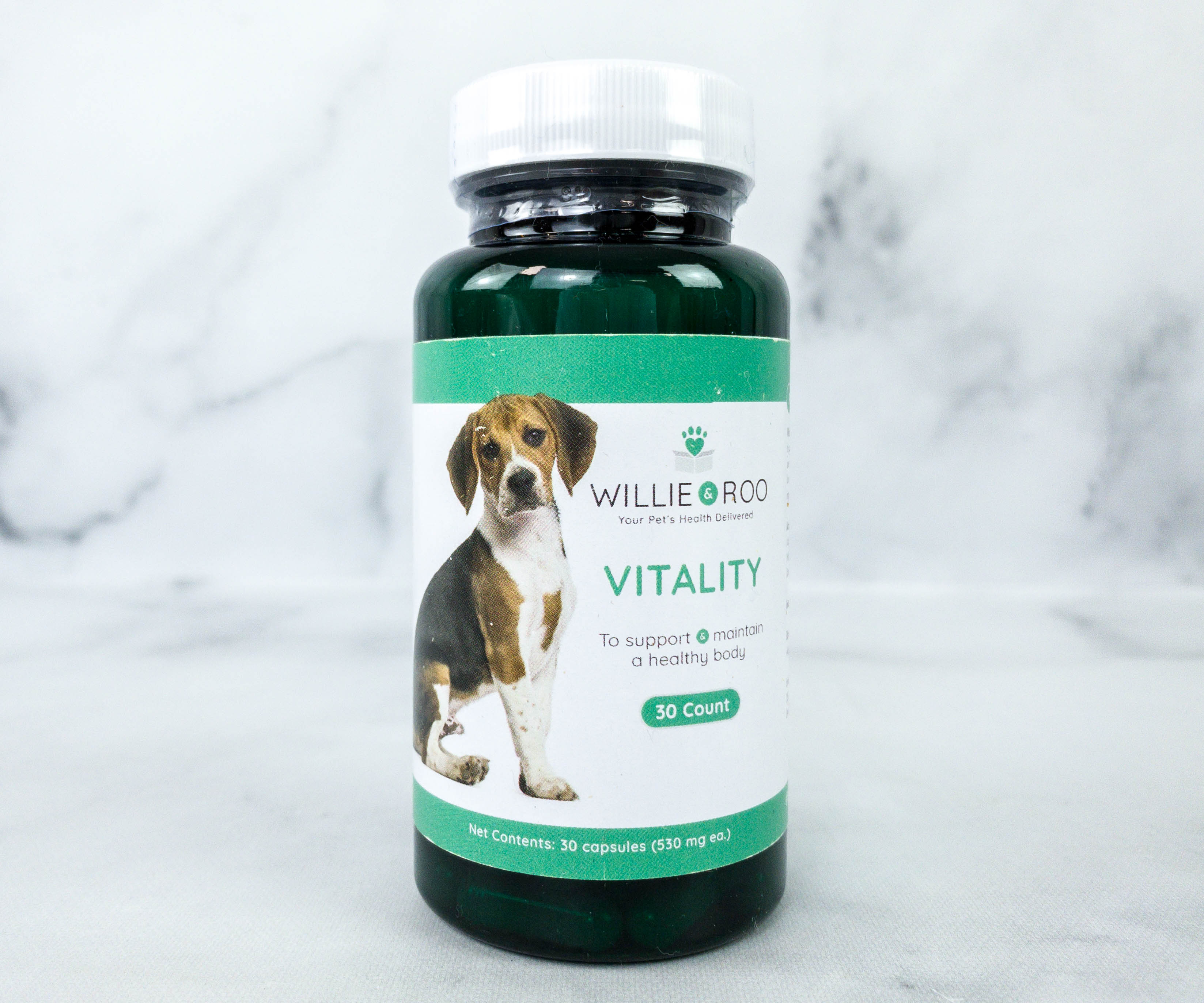 Willie & Roo Vitality ($18.95) These vitality capsules are made from a combination of herbs which include echinacea, flax seed, milk thistle, psyllium, slippery elm, ashwagandha, dandelion, and Panax ginseng.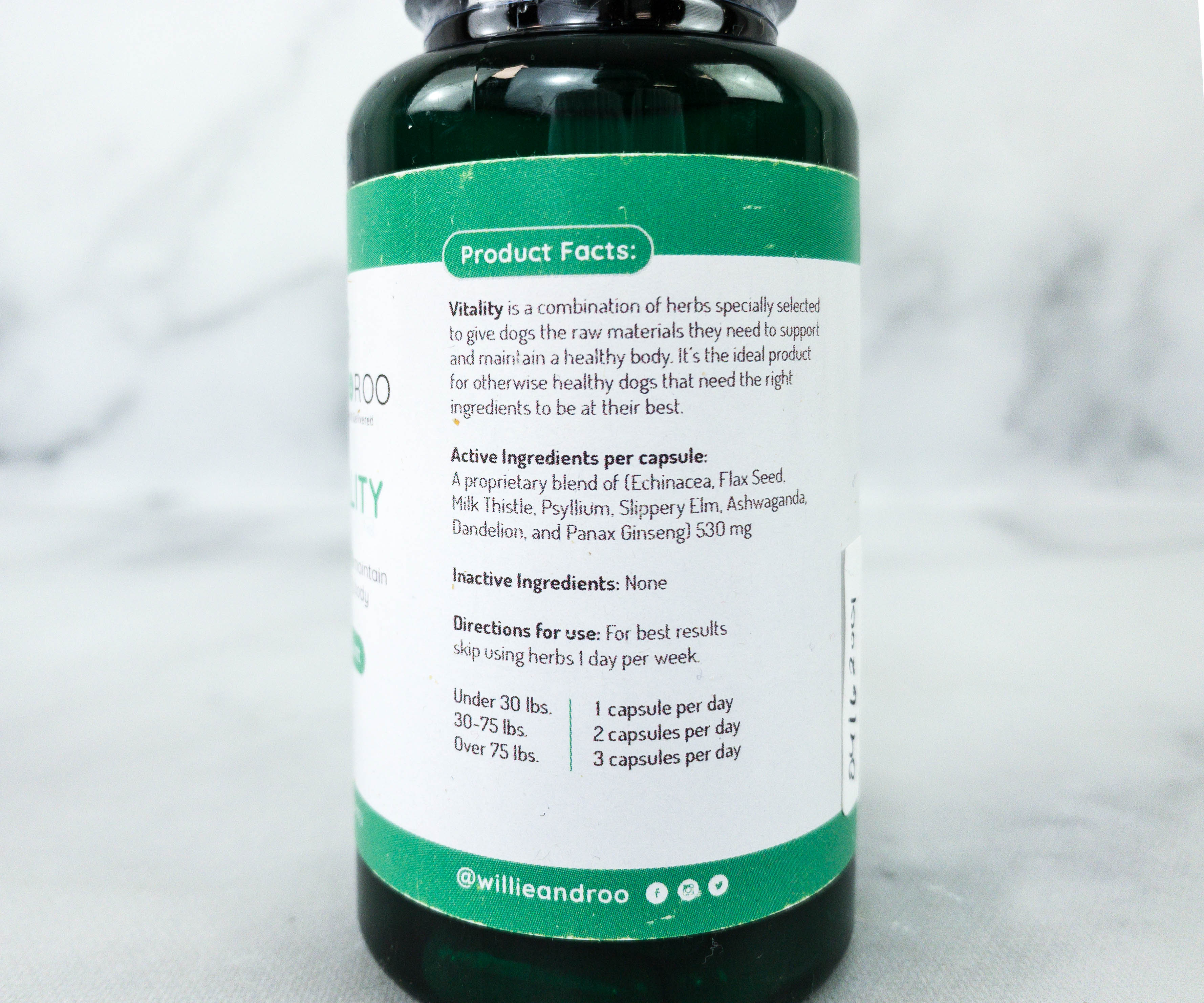 According to the label, dogs under 30 lbs. only need 1 capsule per day, while dogs that weigh 30-75 pounds need 2 capsules per day. Lastly, dogs over 75 lbs. can have 3 capsules a day.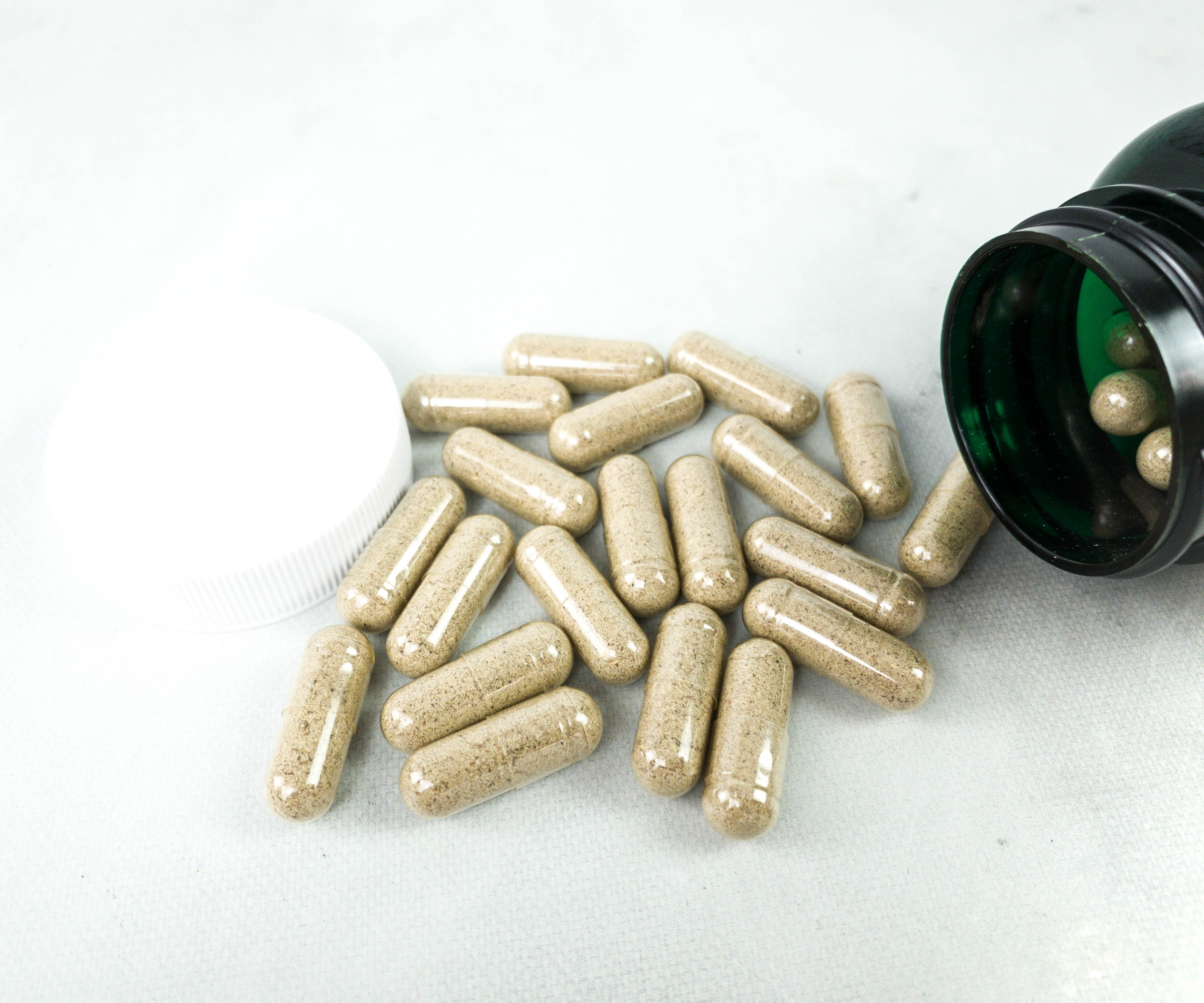 Each bottle contains 30 pieces of vitality capsules. These are formulated to provide dogs with vitamins and minerals that they need to maintain a healthy body and overall immune system.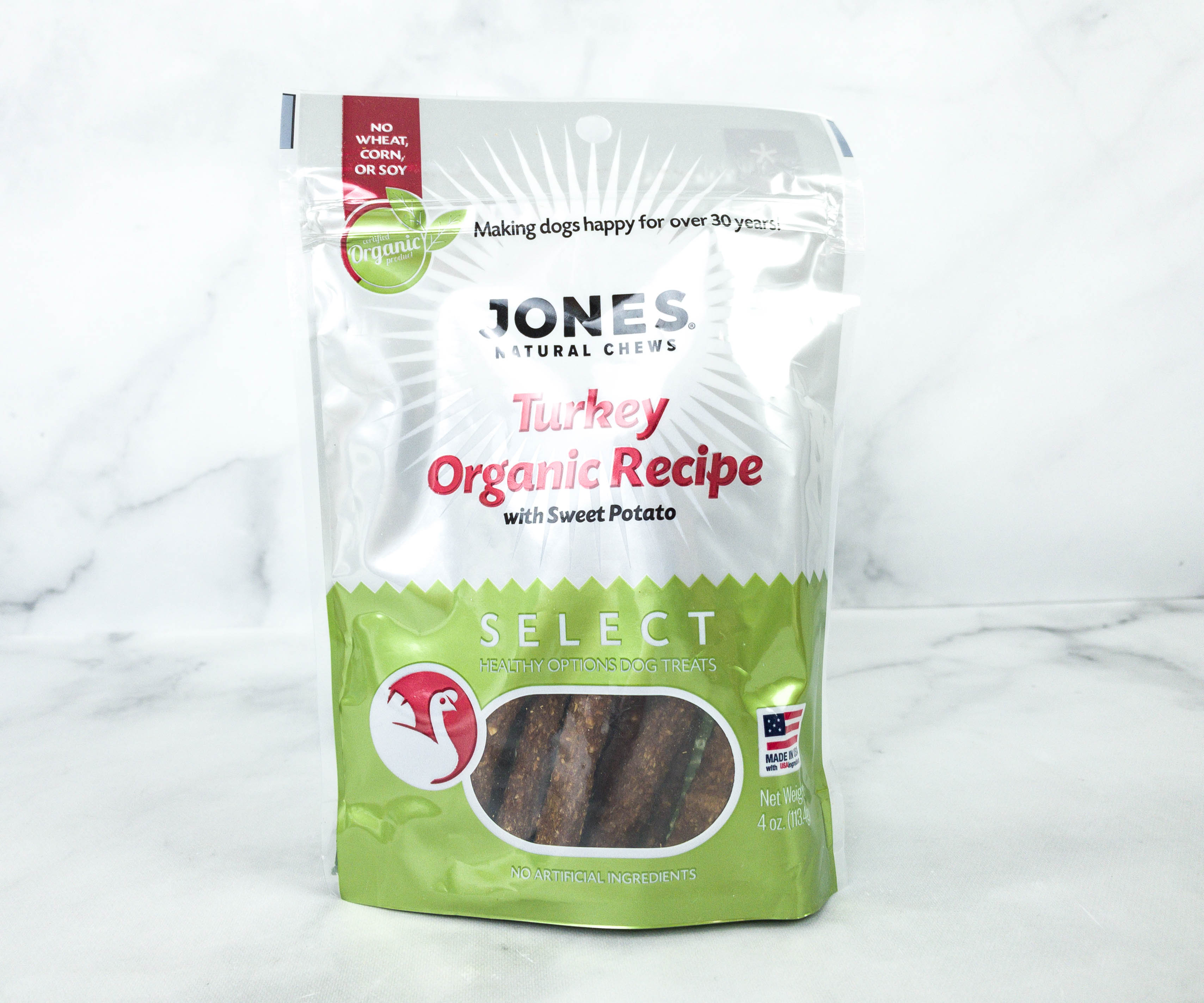 Jones Natural Chews Turkey Organic Recipe ($5.99) A blend of organic turkey and chicken were used in making these healthy chew sticks for dogs!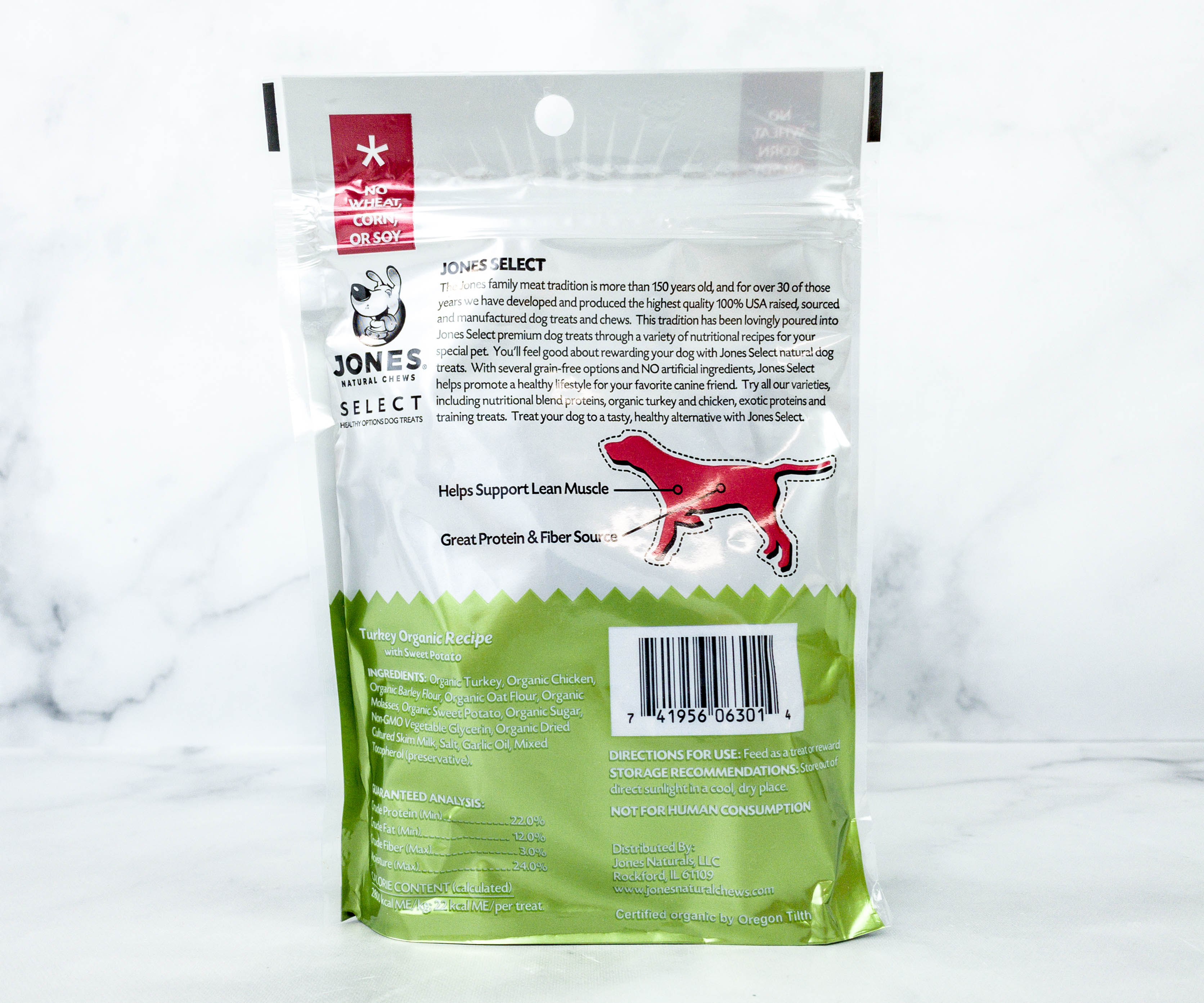 Other ingredients are barley flour, oat flour, molasses, sweet potato, non-GMO vegetable glycerin, dried cultured skim milk, salt, garlic oil, and natural preservatives.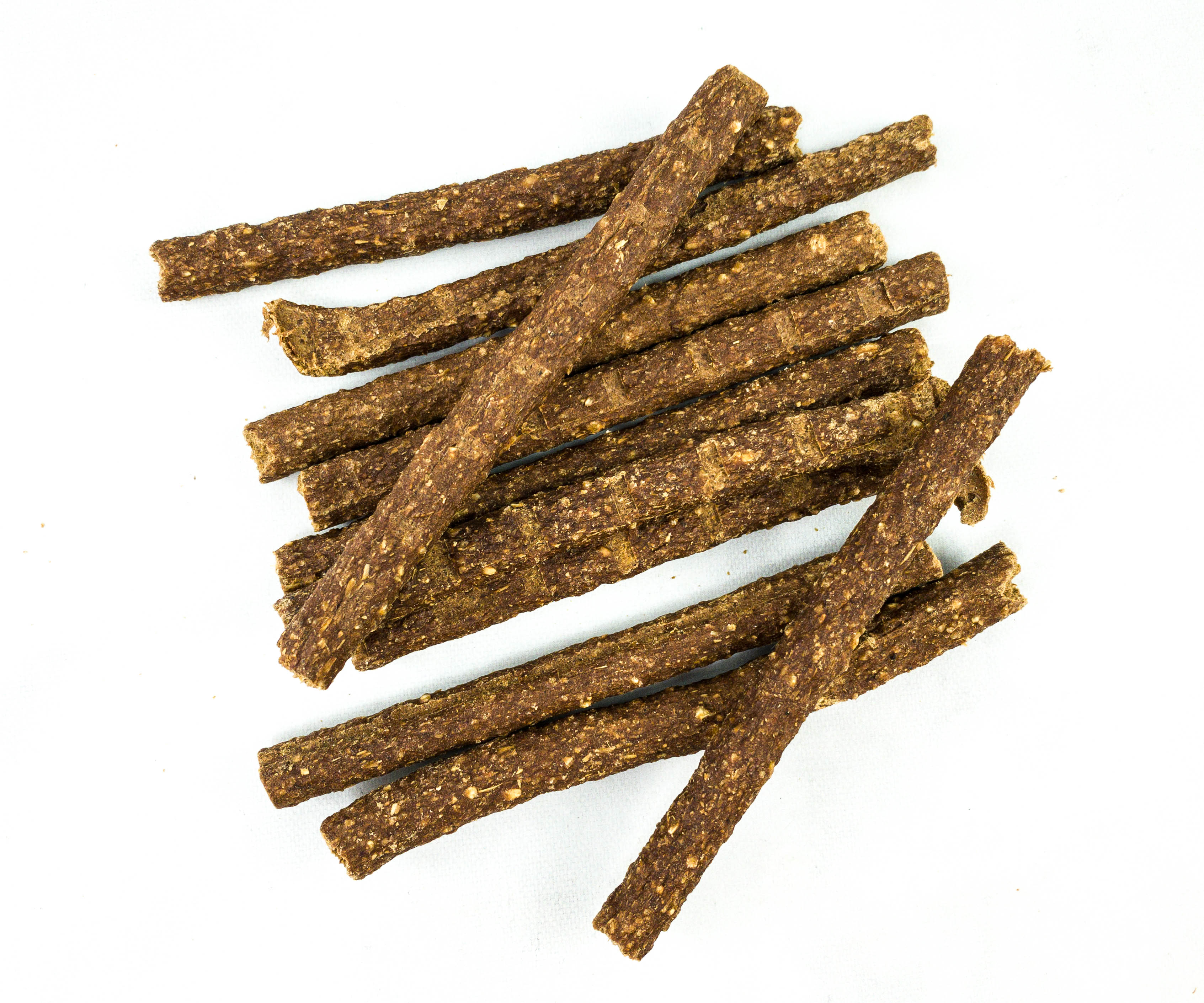 The sticks are tough and crunchy. These also provide dogs with protein, fiber, and other essential nutrients that they need.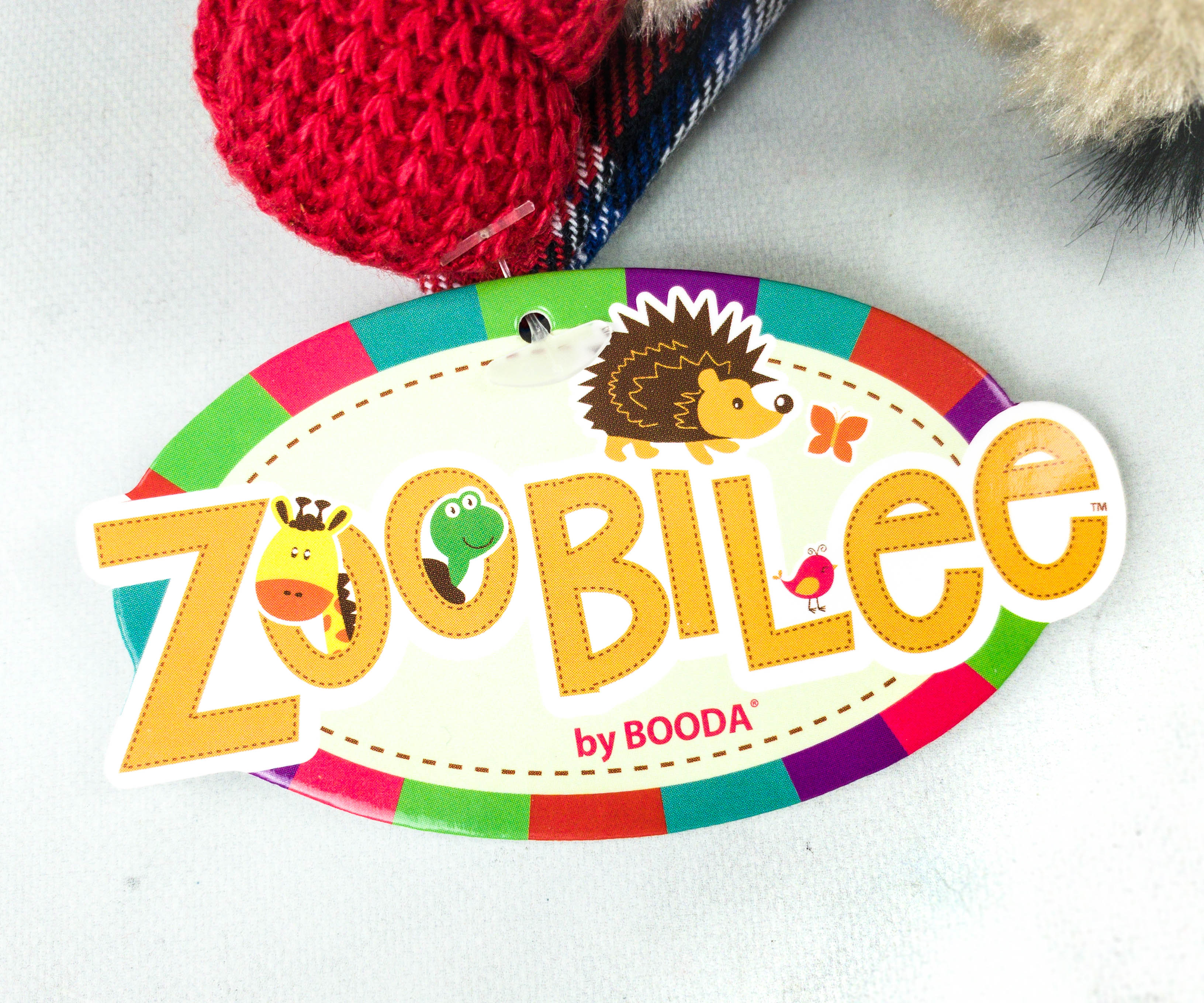 ZooBilee Heggies Dog Toy. As always, the box includes a toy for dogs. This month, it's a soft and squishy hedgehog plush toy!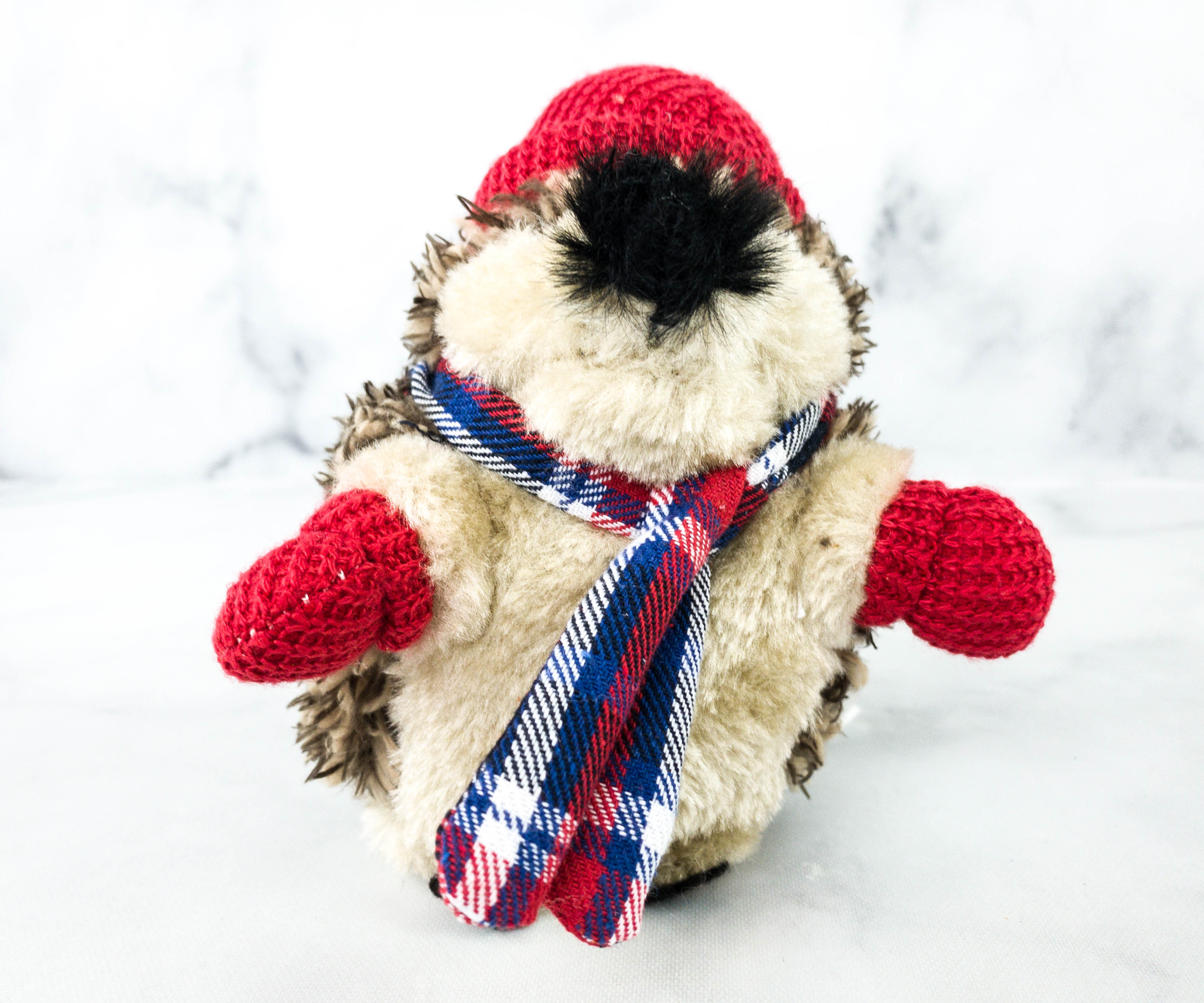 It's a uniquely designed plush toy made from durable and high-quality fabric, with a soft and furry texture.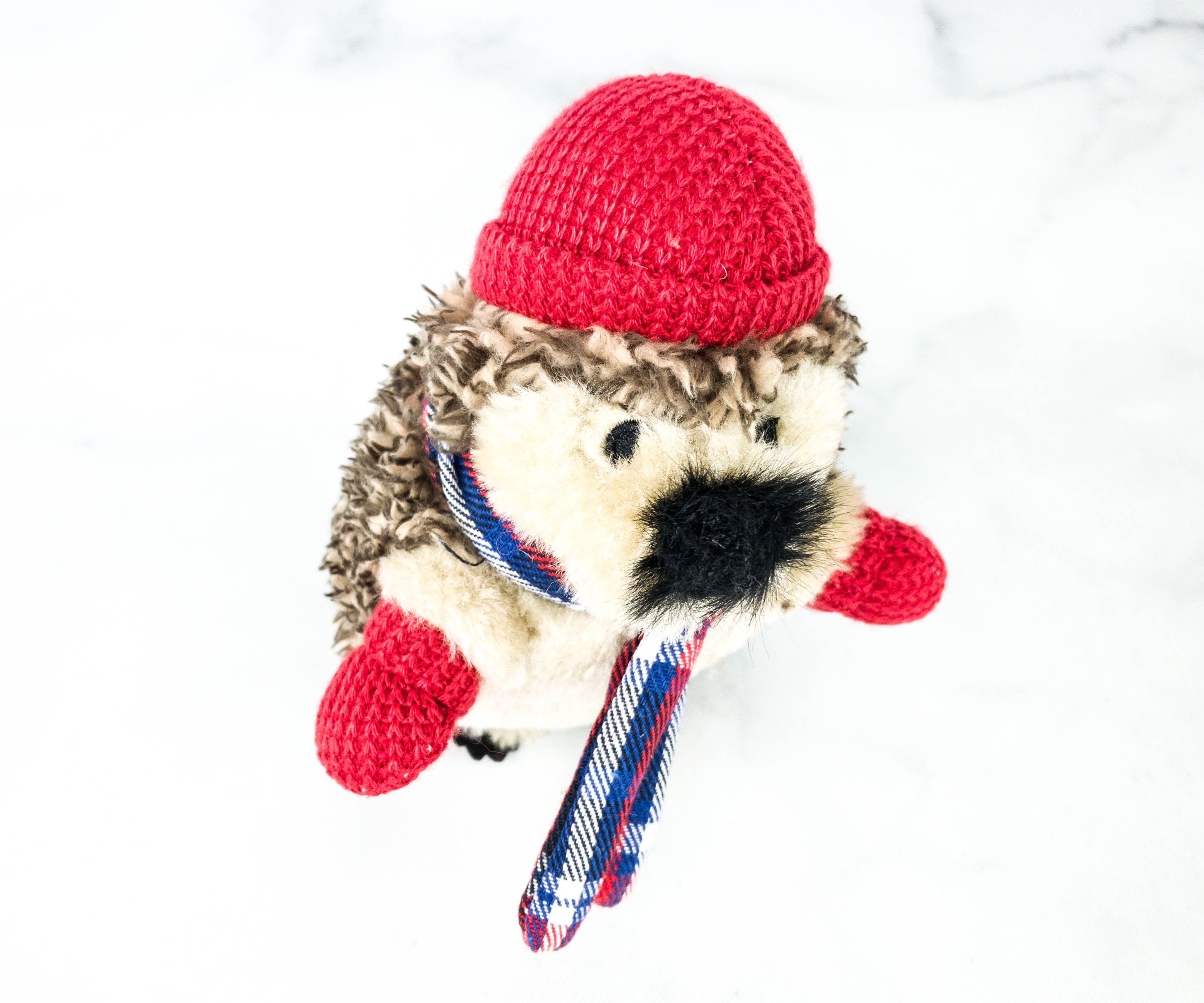 This hedgehog even wears warm winter clothes which include a red beanie, a pair of gloves, and a checkered scarf!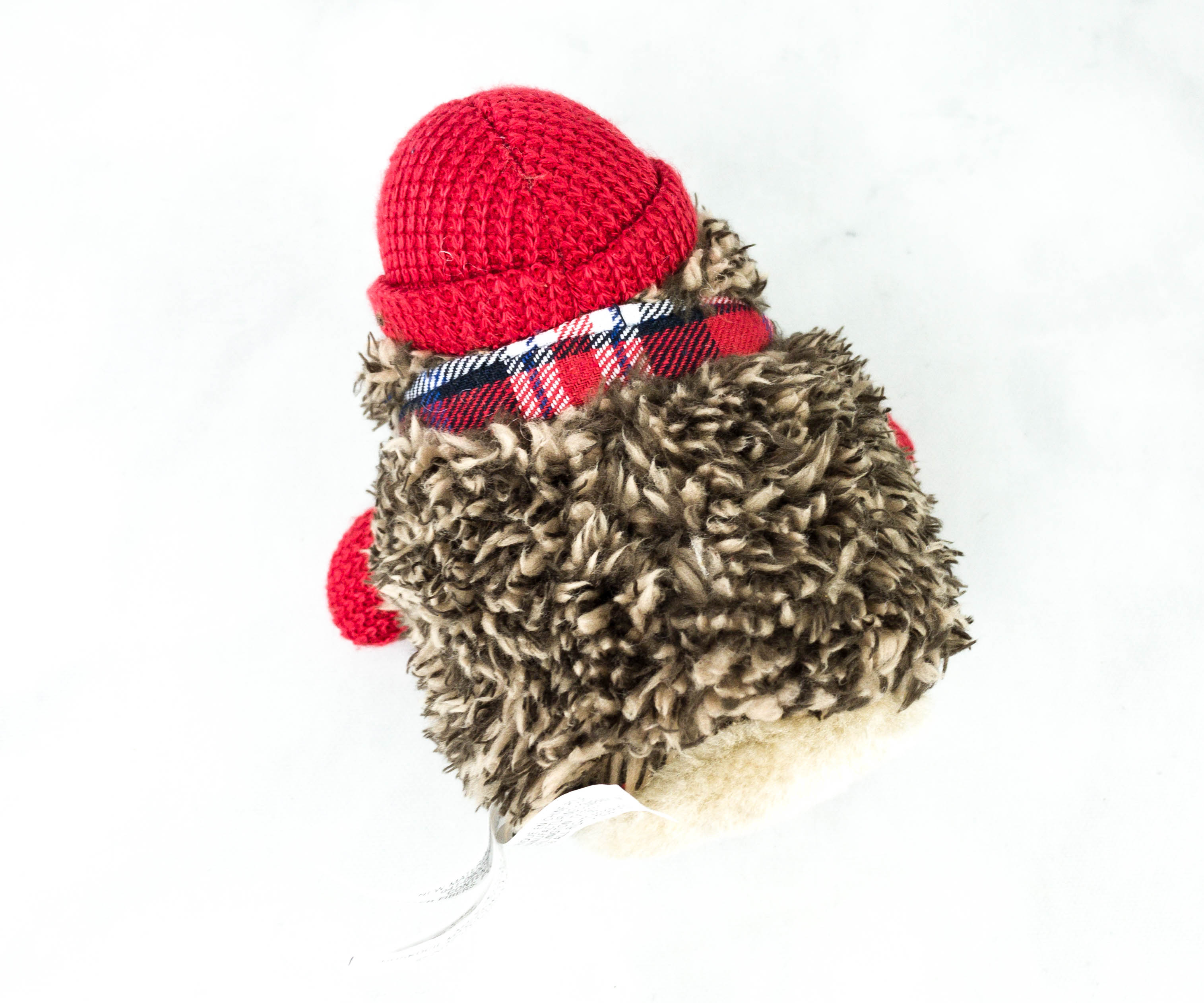 Instead of sharp spines on the back, this hedgehog comes with soft furry texture that my pup loves so much!
Check out how happy Buffy is with her new plush toy! Sorry Dean-o, Buffy stole your box!
For pet parents looking for new ways to boost their pet's health, Willie & Roo makes a great option. Each box they send includes a supplement for dogs plus snacks made only with healthy ingredients. This month's box includes another bottle of vitality-boosting supplement for Lindy. One bottle lasts her a month and so far she doesn't have any problems taking it! The chews and snacks in the box were a hit, especially the snack sticks made with turkey and chicken. She also had fun playing with the hedgehog plush toy! Another thing to love about this subscription is that they send an item for pet parents, which is either dog themed or useful for taking care of dogs. The quality of their curations is consistently good, a proof that they have my dog's best interest in mind!
What do you think of the Willie & Roo box?