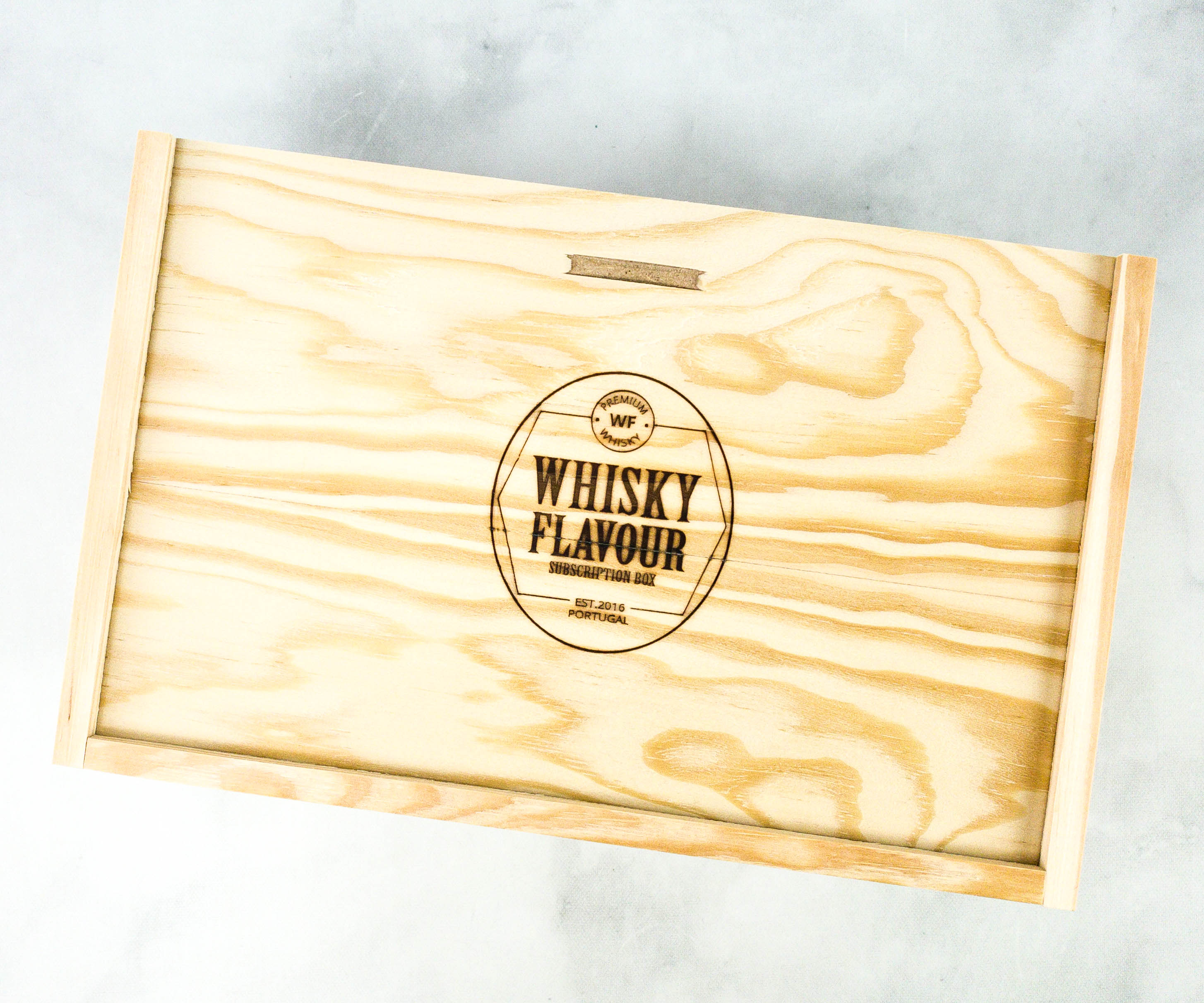 Whisky Flavour is a monthly whisky box subscription service that sends the finest whiskies straight to your doorstep. Every box includes 4 original branded miniature whisky bottles that you could not easily find in a regular store. With this box, you'll also get a chance to taste the rarest kind of whiskies from all over the world! The subscription is $60 per month.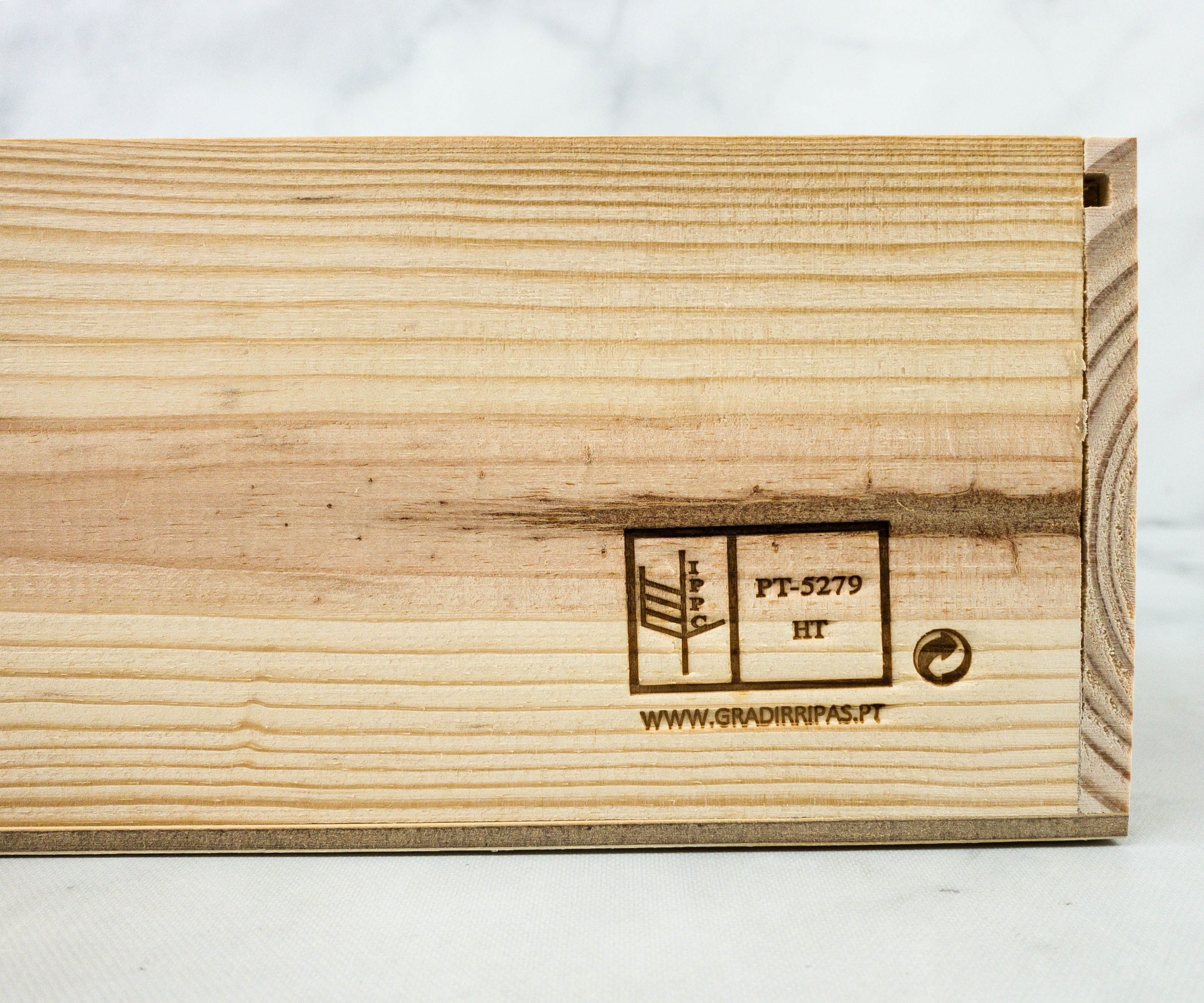 The packages are curated inside a well-designed recyclable wooden box.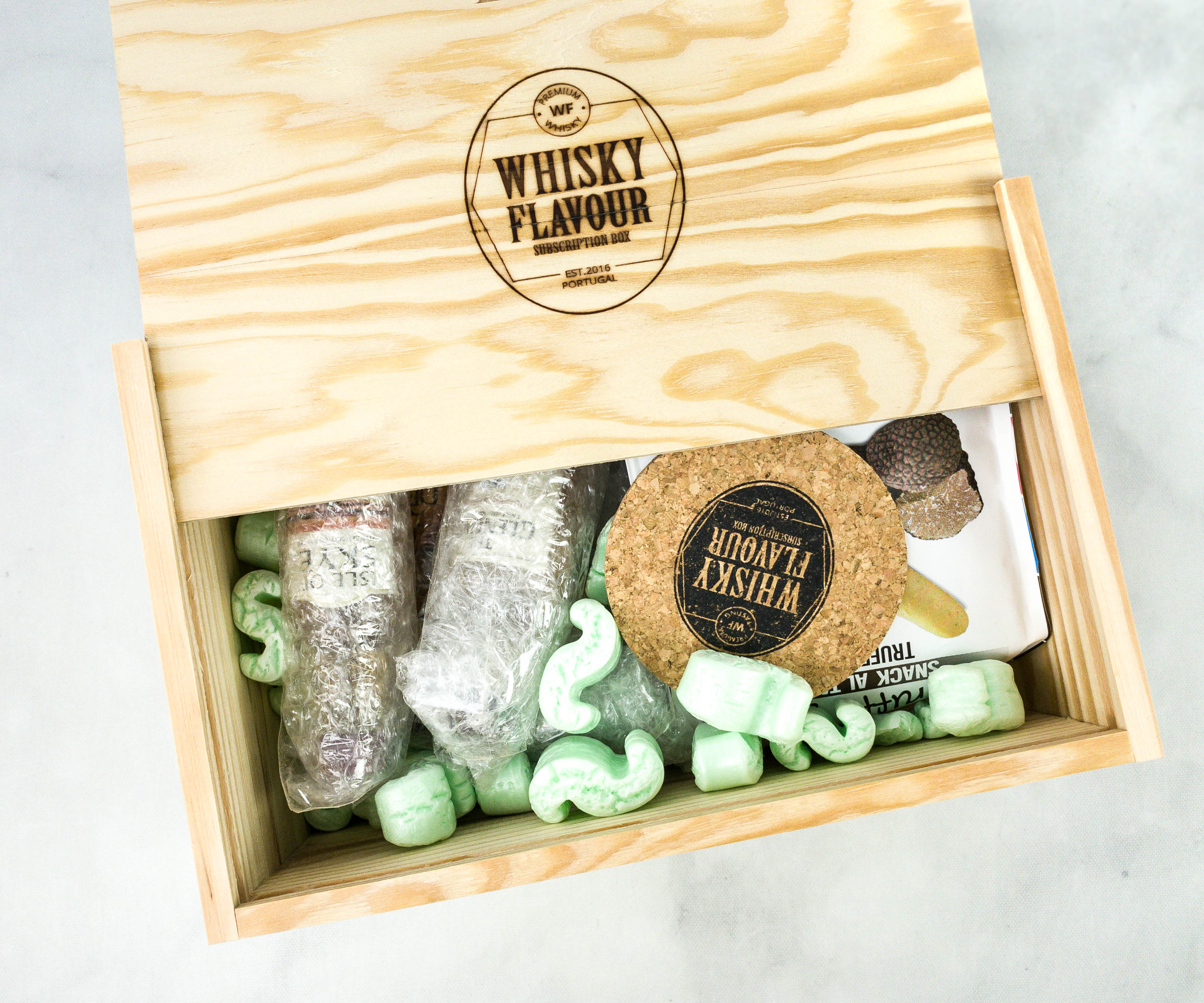 There are foam pieces inside to cushion the items.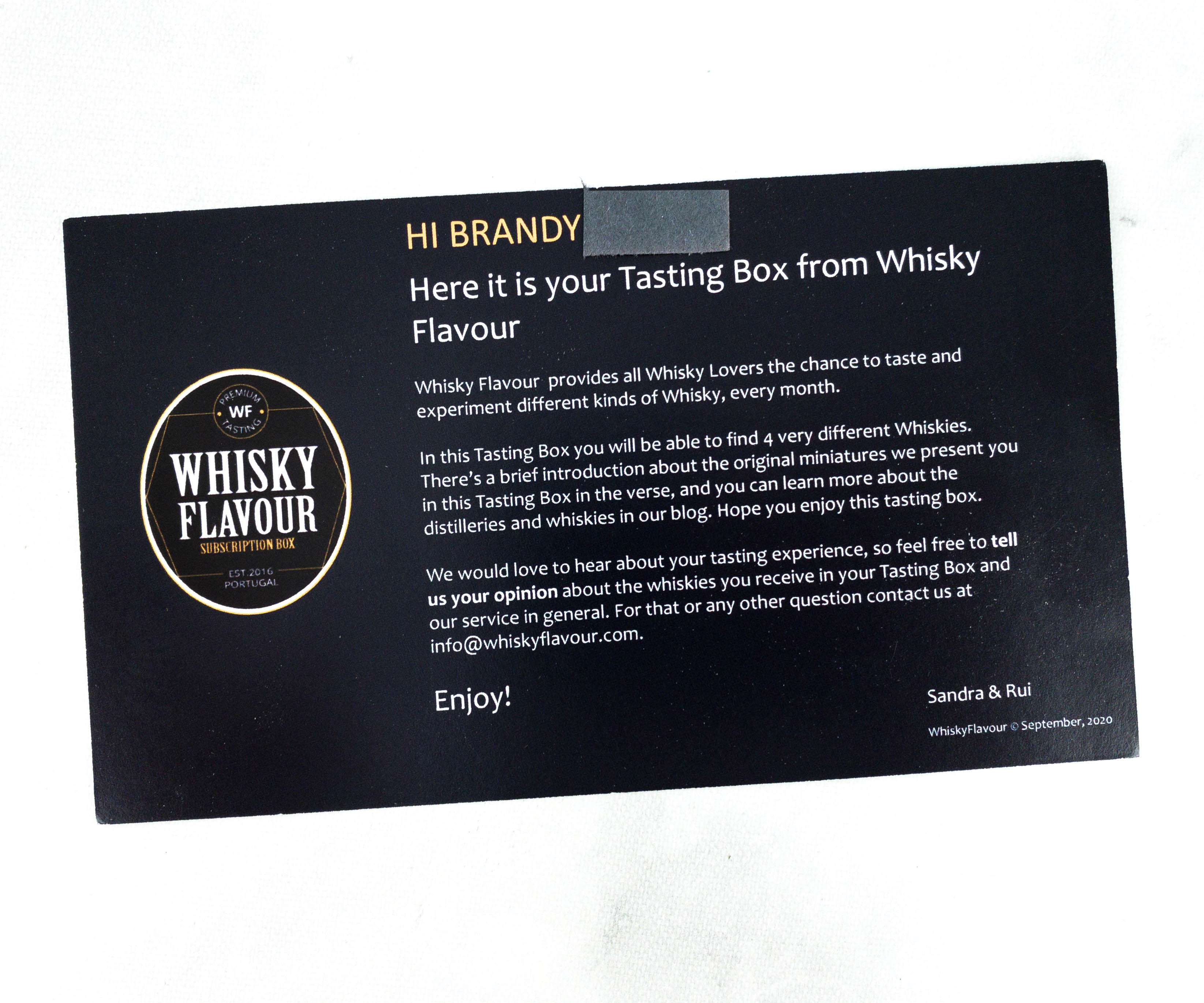 Inside the box is a card that contains a welcome letter from Sandra & Rui.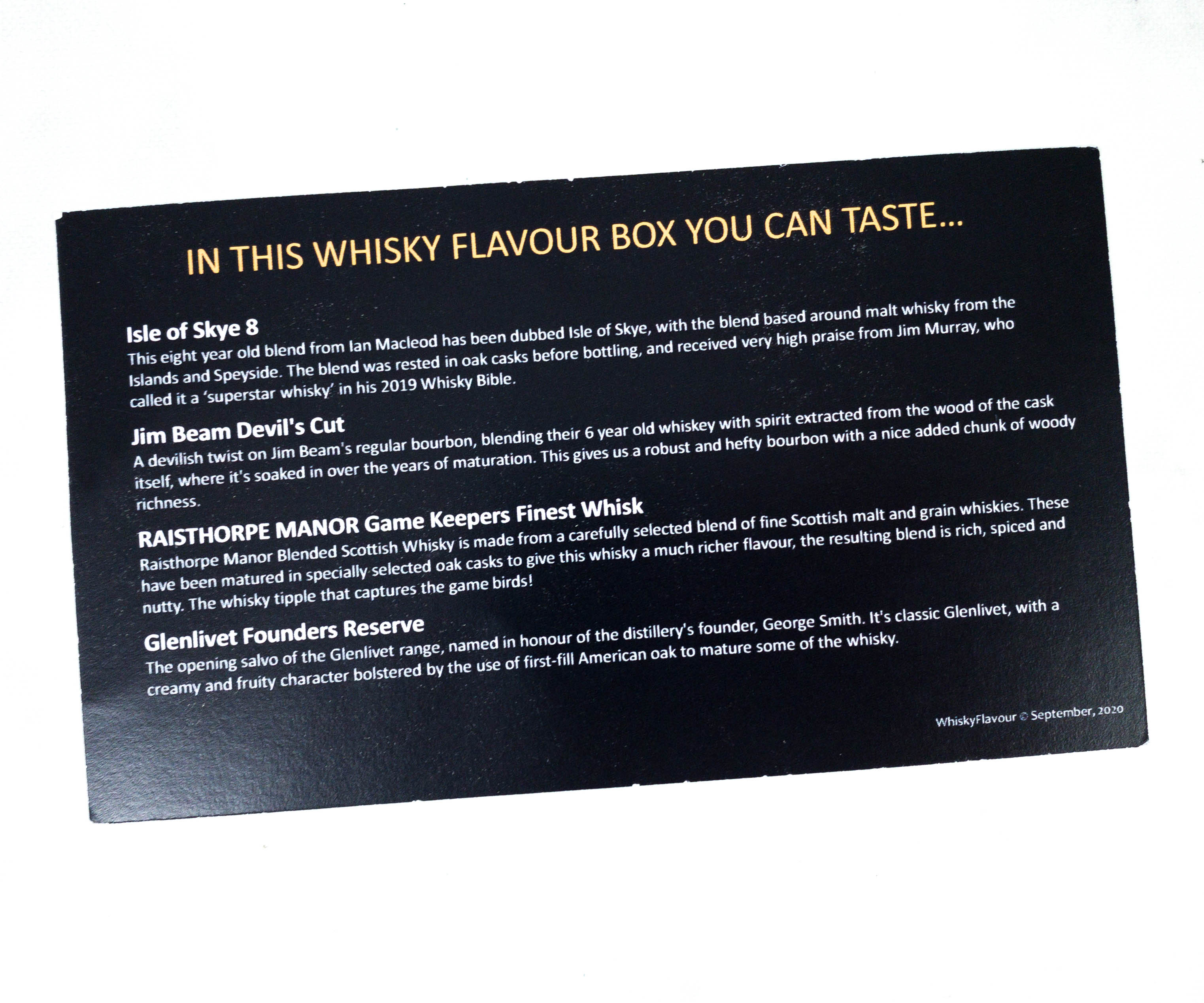 The back of the card lists all the featured whiskies in this month's box plus a brief description for each of them!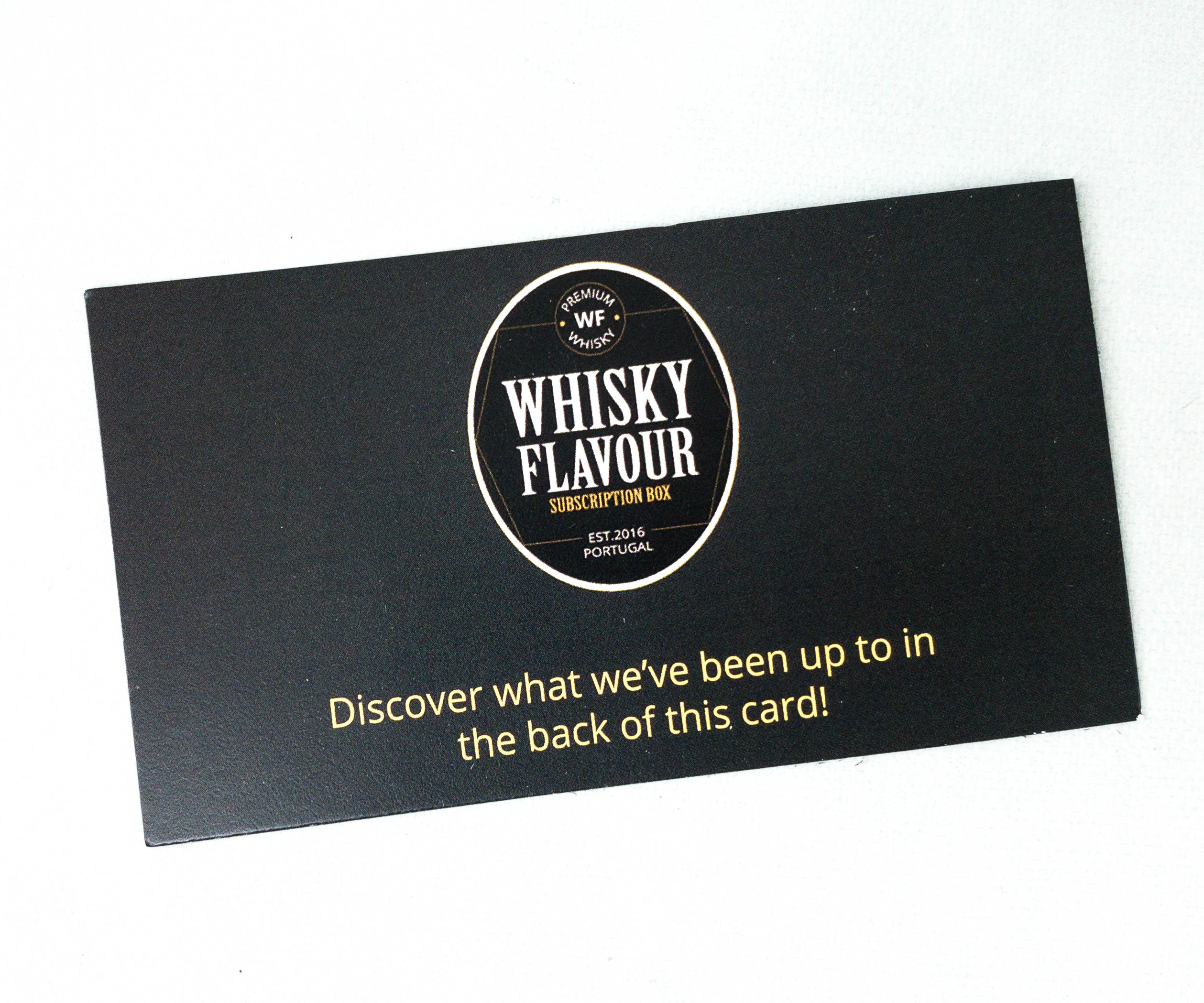 Here's another card from Whisky Flavour!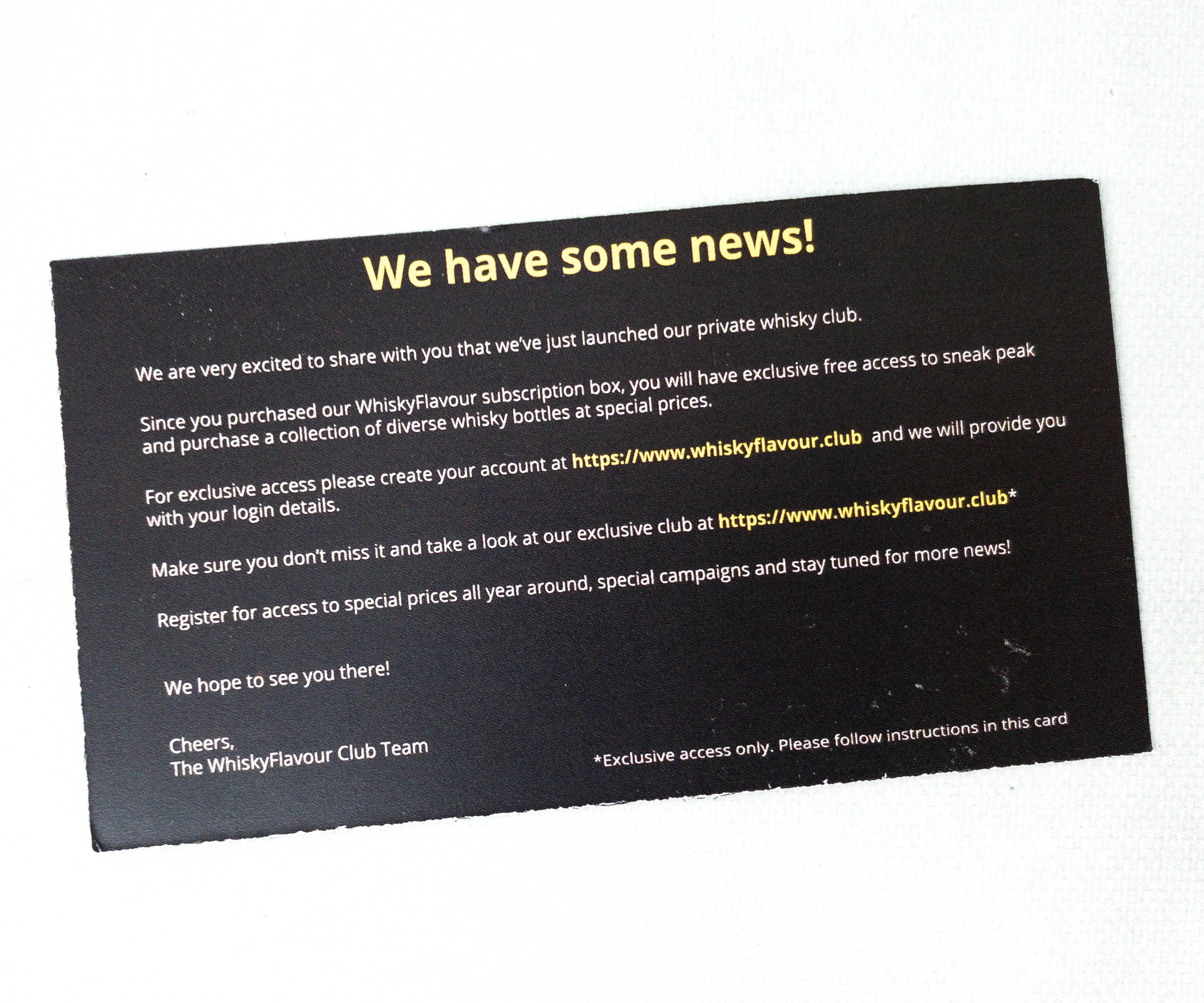 According to this card, you can create and register your account at their website to get exclusive access to sneak peeks and to purchase a collection of their diverse whisky bottles at a special price.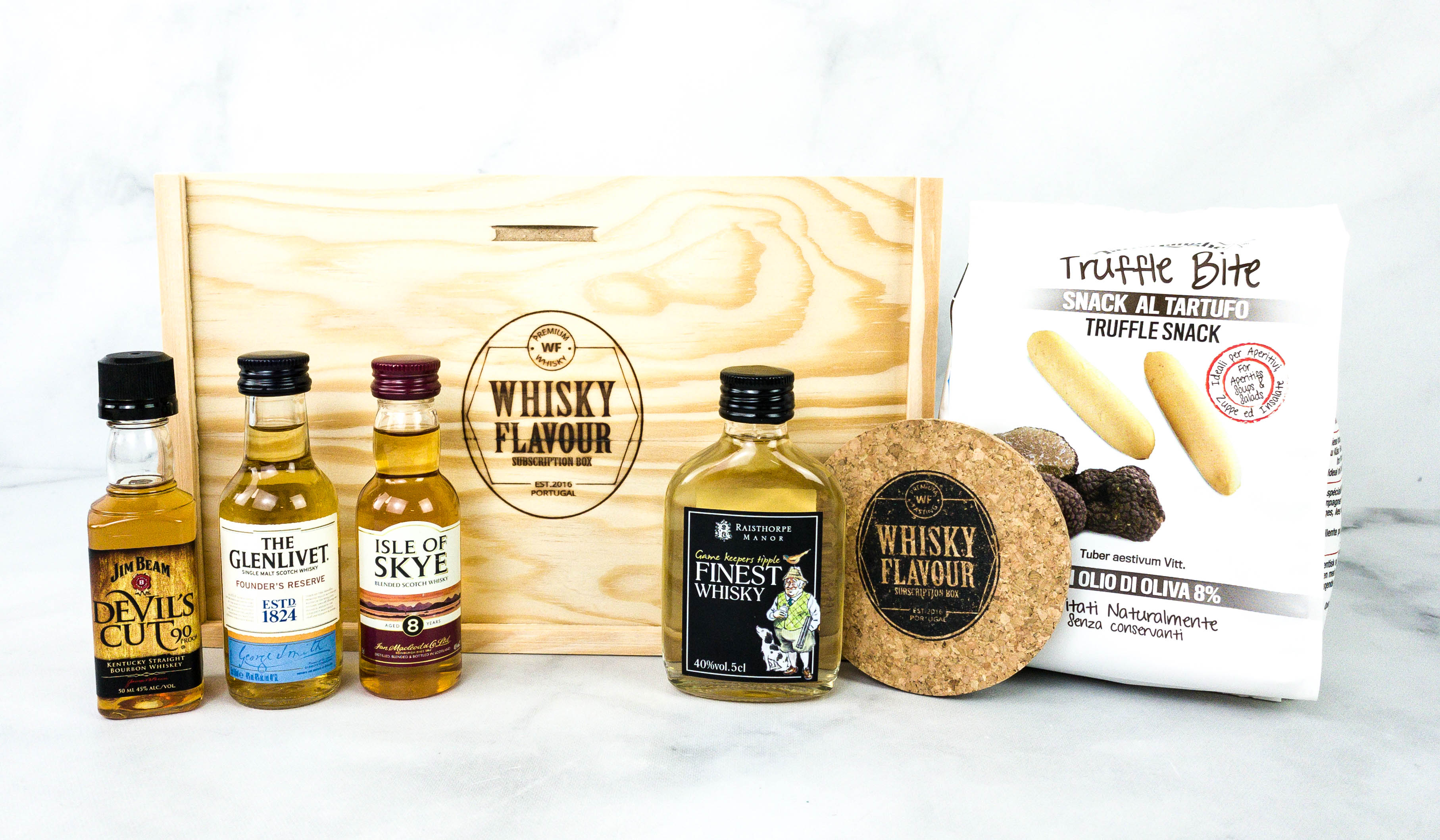 Everything in my box!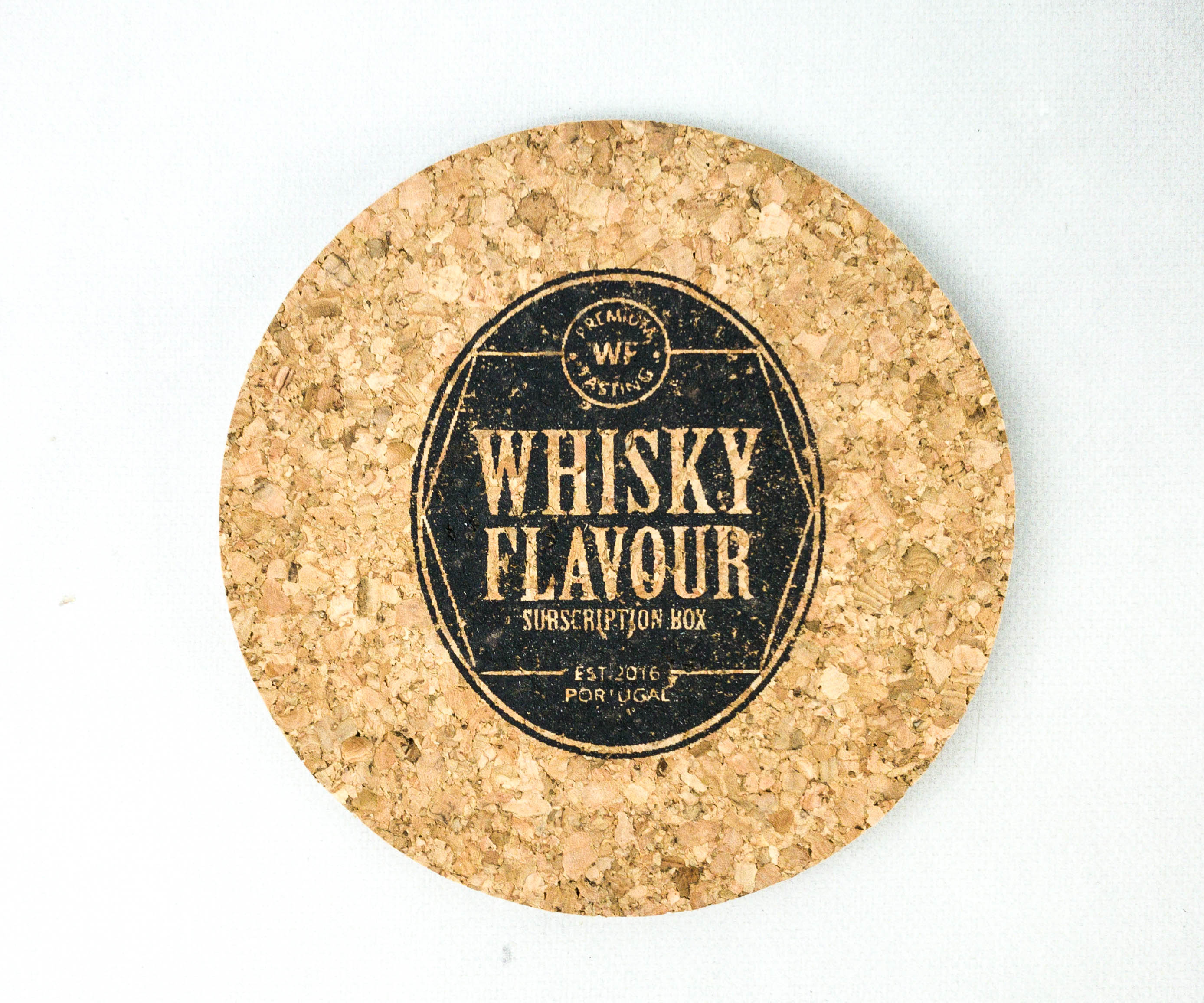 This month's box includes a glass stopper made from cork. It features Whisky Flavour's logo printed in the middle.
Truffle Snack. This pack of breadsticks is made with summer truffles. It can be enjoyed as is, but it's also an excellent addition to salads and soups, or on a charcuterie board with cheese and meats.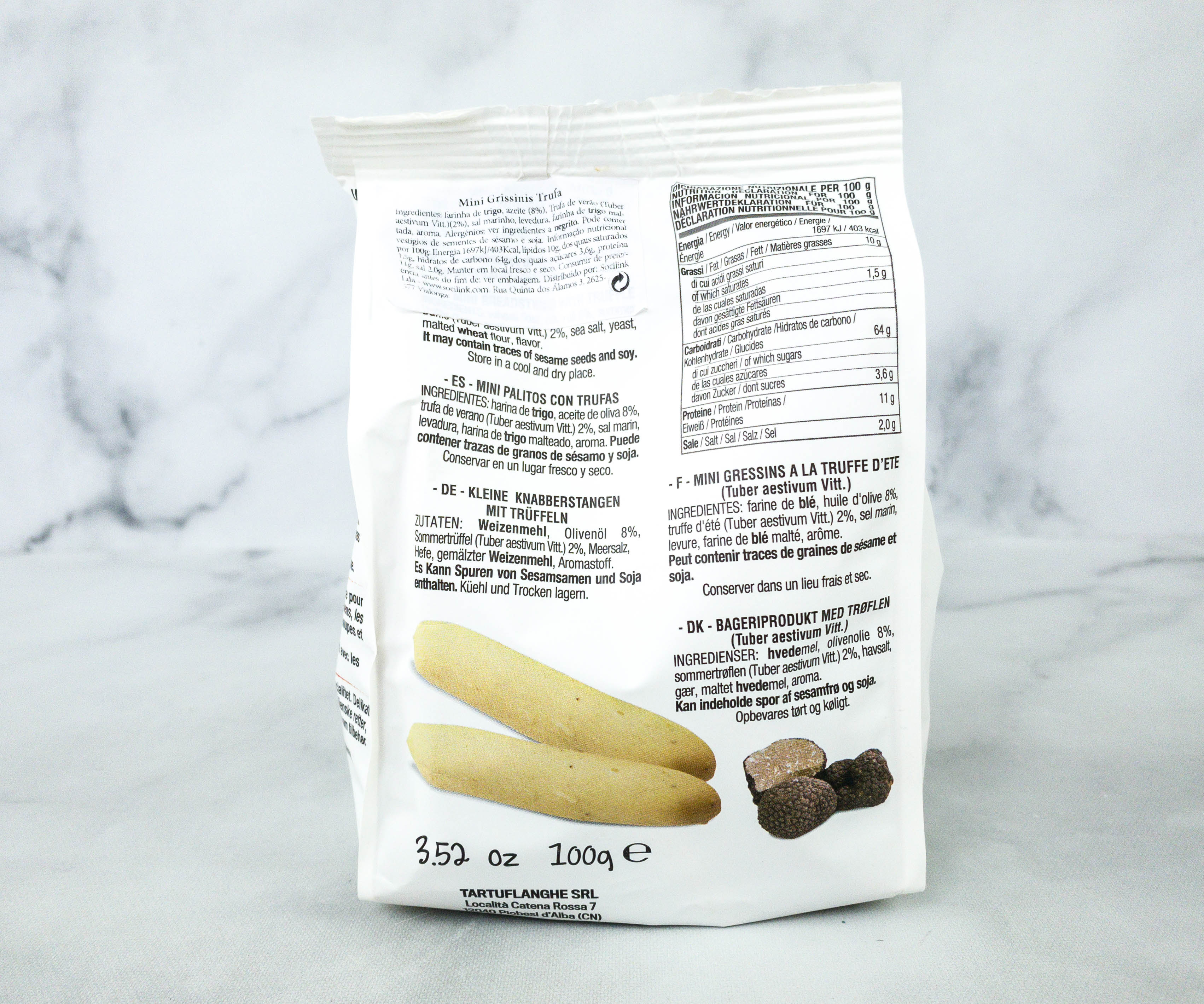 The breadsticks were small and thick, with a crispy texture. Each bite gave me a rich truffle flavor that made me want more!
The bottles were packed with bubble wrappers, making sure that they all arrive in great condition.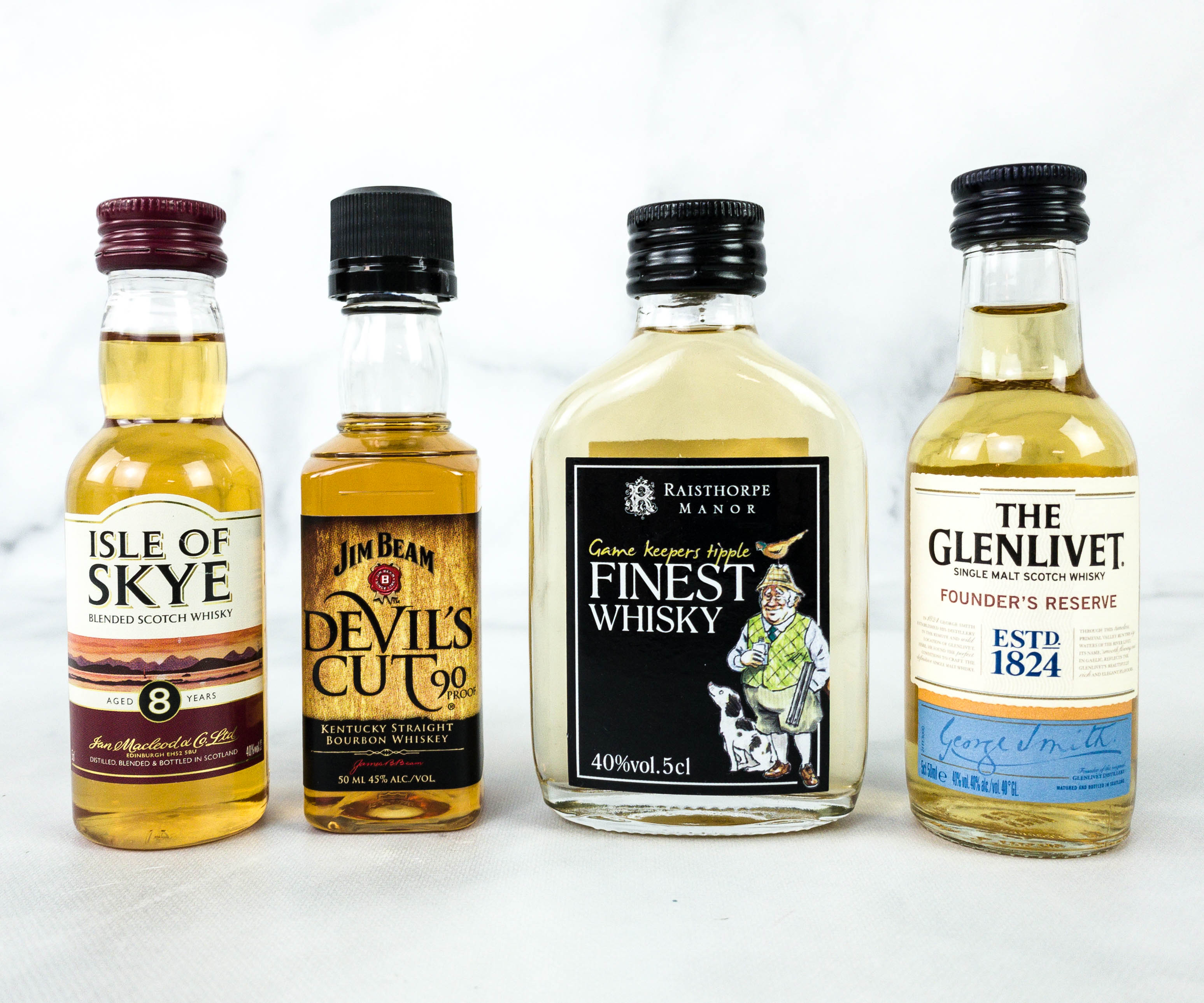 This month, I received four miniature whisky bottles from Isle of Skye 8, Jim Bean Devil's Cut, Raisthorpe Manor, and The Glenivet Founder's Reserve.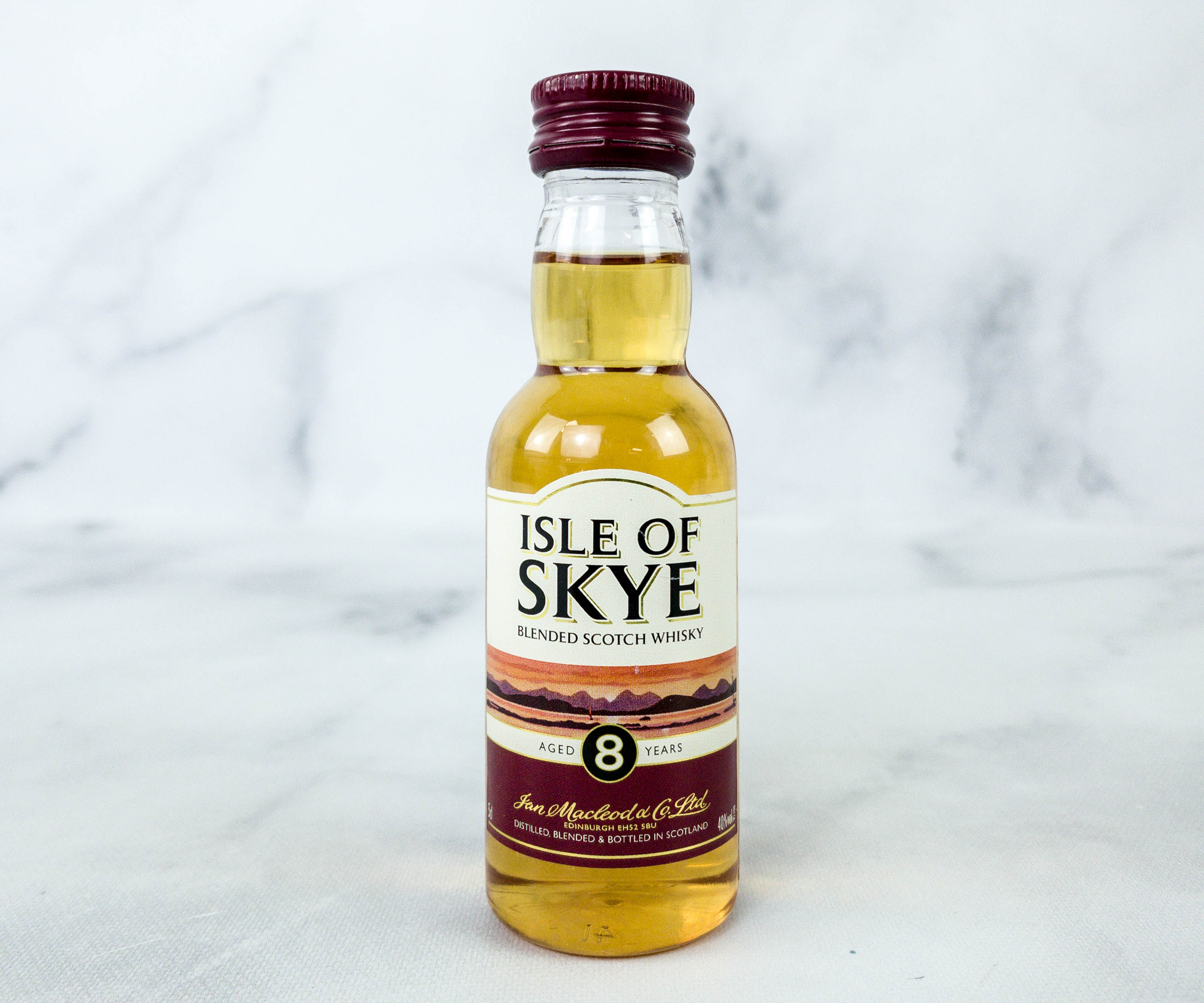 Isle of Skye 8. The first miniature bottle is an 8-year old blended scotch whisky that based its blend around the malt whisky from the Islands and Speyside. This whisky is initially rested in an oak cask before bottling. It's a strong spirit that features sweet fruitcake and sherry notes with a nutty and spicy finish.
Jim Beam Devil's Cut ($1.06) This version of Jim Bean's whiskey is easily one of my favorite spirits of all time. It's a premium bourbon whisky with a strong 90 proof level that features a robust flavor and complexity, deep color, powerful aroma, and character. It's a truly wonderful drink whether served neat or on the rocks!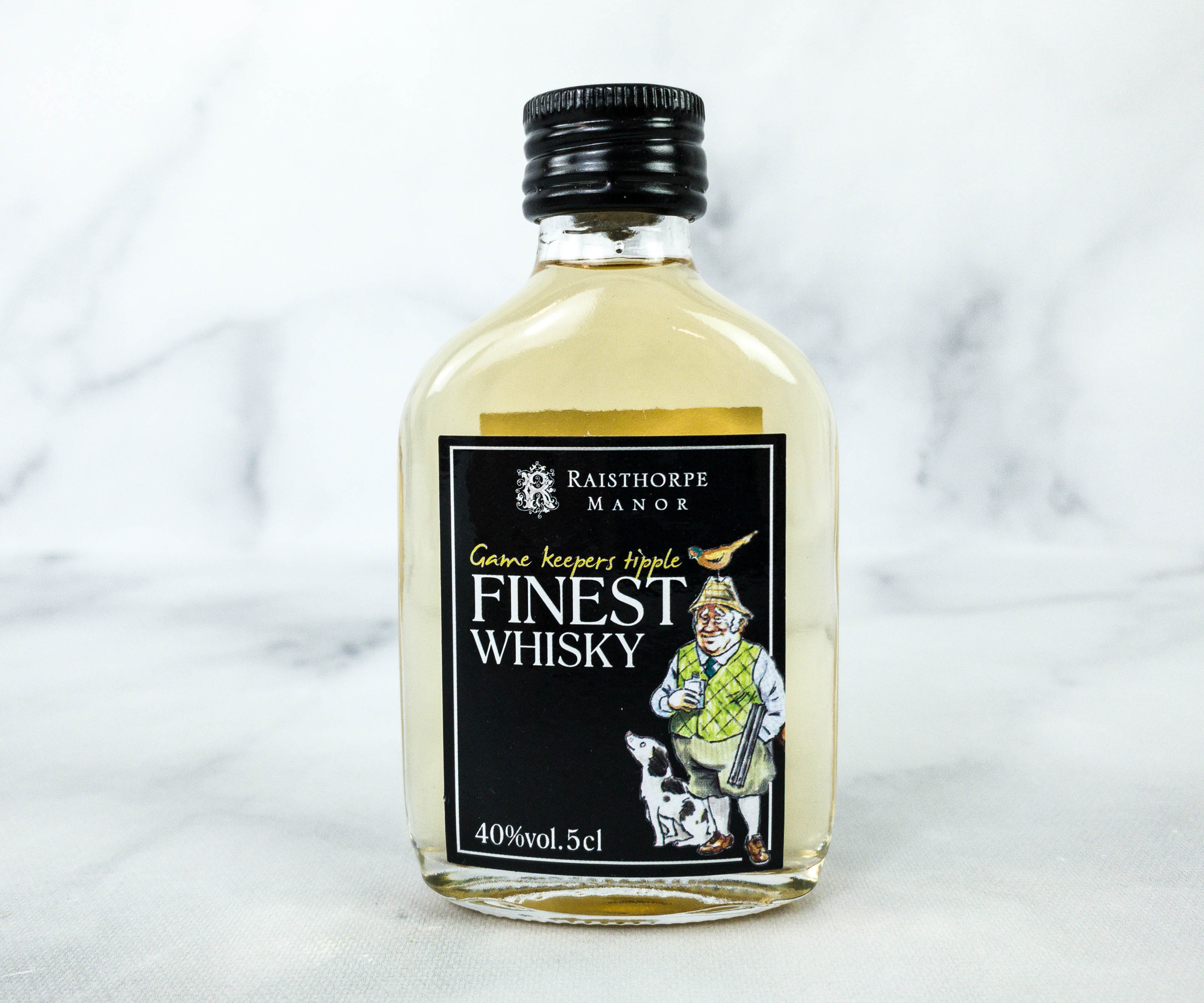 Raisthorpe Manor Game Keepers Finest Whisk ($5.22 approximately) It's a classic Scottish whisky made from a blend of fine Scottish malt and grain whiskies. This spirit has been matured in an oak cask, resulting in a fine blended whisky with spiced, nutty, and super-rich flavor!
Glenlivet Founder's Reserve. This whisky was made in honor of the distillery's founder, George Smith. It's a single malt scotch whisky that boasts the Glenlivet's classic flavor which features well-balanced fruity and sweet notes with a touch of anise and a smooth creamy toffee finish. I love it!
Whisky Flavour has another impressive line-up of miniature-bottled whiskies! As always, I received different types of whiskies made by well-known distilleries and all of them are of exceptional quality. I also love the inclusion of the yummy truffle snack which is great for adding on a charcuterie board, plus the cork glass stopper. If you are a spirit enthusiast, this subscription makes a fun and exciting way of try different types of whiskies from different distilleries, including the rarest ones! Plus, the presentation is really good. They pack everything securely in a wooden box that gives off a rustic feel!
What do you think of this month's box?