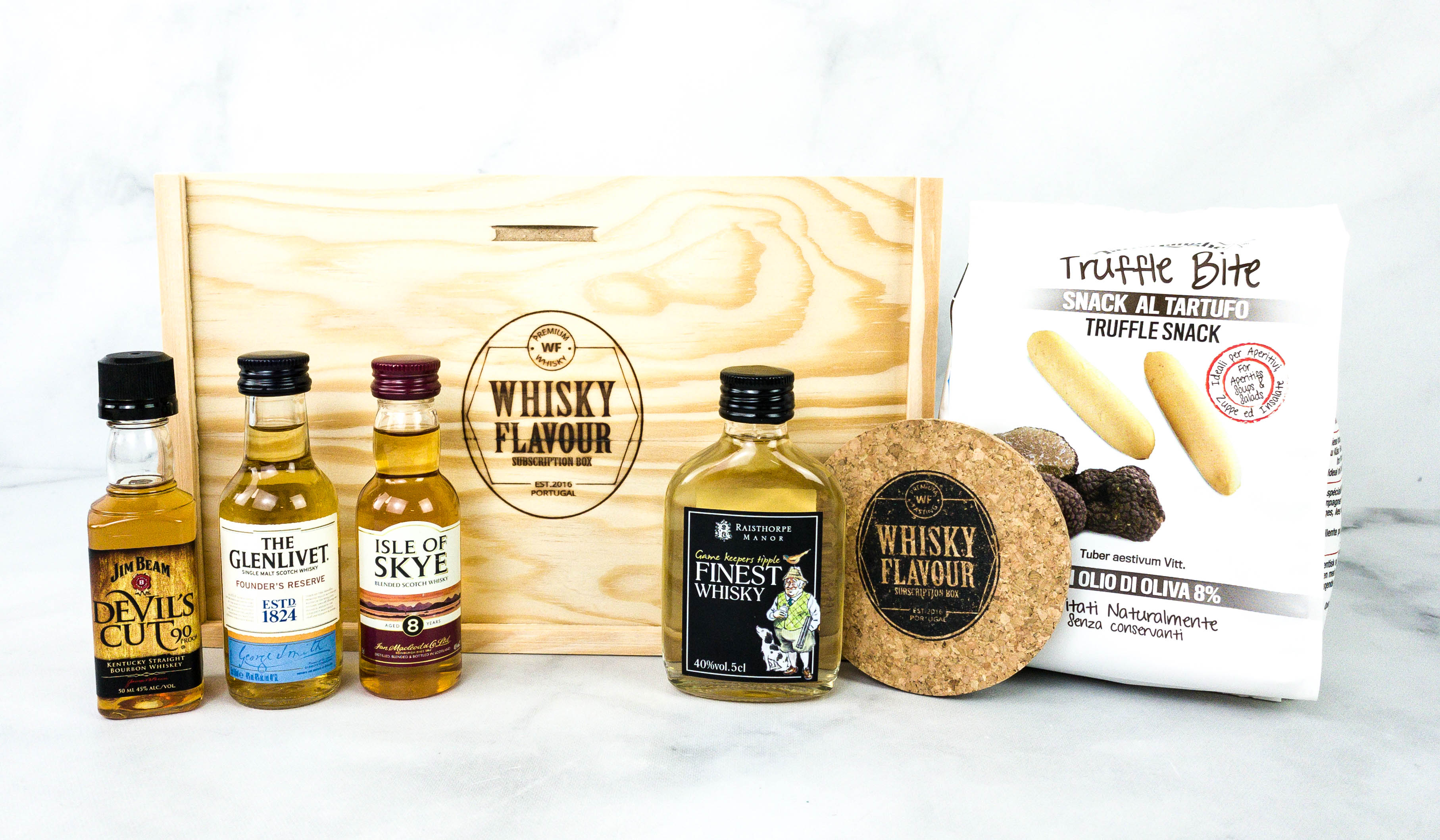 Whisky Flavour has a new sale this Black Friday 2020!
If you are a Whisky Lover then Whisky Flavour is right for you. We provide the opportunity to taste different whisky through the Whisky Flavour Box. The Whisky Flavour Box contains four original branded miniatures of Whisky.
Save 50% on your first box when you use the coupon code BLACKFRIDAY!
Get half off at whisky flavour!
Ships worldwide from Portugal! See our Whisky Flavour reviews to find out more about this subscription box!
Whisky Flavour is a monthly whisky box subscription service that sends the finest whiskies straight to your doorstep. Every box includes 4 original branded miniature whisky bottles that you could not easily find in a regular store. With this box, you'll also get a chance to taste the rarest kind of whiskies from all over the world! The subscription is $60 per month.
Visit Whisky Flavour to get this deal!