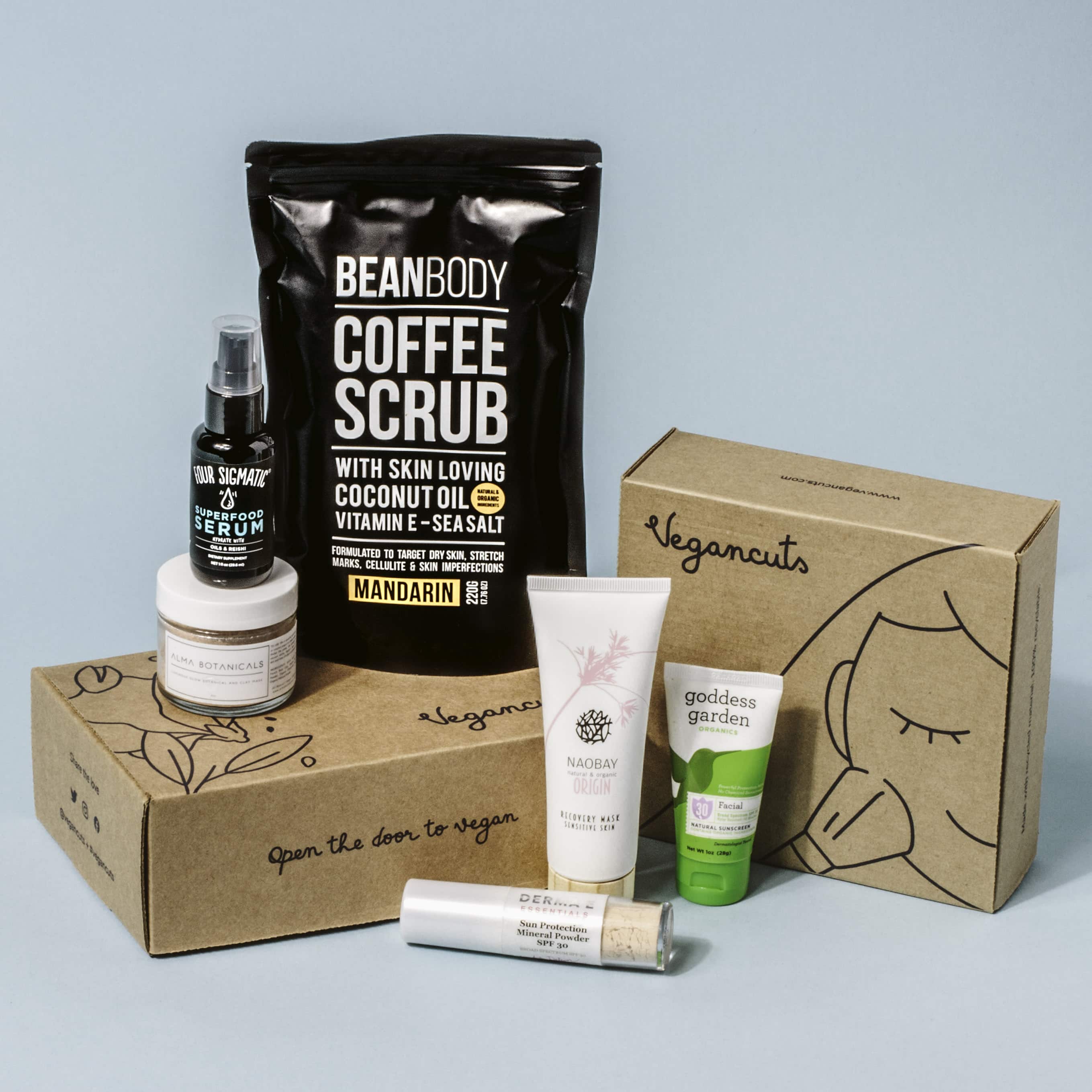 Vegancuts Beauty Box has a Cyber Monday sale for 2020 that's starting now!
Save $30 on 6-month plans and $75 on 12-month plans! No coupon code needed at checkout, deal applies automatically.
Your total price on a 6-month plan is $119.70 ($19.95 per box) and on a 12-month plan, $224.40 ($18.70 per box)
Get the Vegancuts Beauty Cyber Monday Deal!
Already a subscriber? You can still get in on this great offer. Just use the "STACKING" feature on the checkout page to automatically start your new plan when the current plan ends.
Check out all our Vegancuts Beauty Box reviews to find out more about this subscription box!
Vegan Cuts Beauty Box is a monthly beauty subscription service that sends 4 or more items ranging from unique cosmetics to luxurious skincare. Best of all, they are 100% cruelty-free and vegan, plus most items are natural and non-toxic! Monthly recurring shipments are $24.95 with free shipping in the USA (there is an additional charge for other countries). This sub is also available in 6 or 12-month terms that do not renew but that do earn you a discount.
All November Vegancuts Beauty Boxes will include:
Our November Beauty Box is all about gratitude and joy and it includes a Tightening and Lifting Neck Serum with marshmallow, lupin and natural collagen by our friends at Aster, Toilet Tissue Moisturizer in either lavender or baby scent from Bodifresh plus Lavender Deodorant Cream from Meow Meow Tweet.
Visit Vegancuts Beauty Box to get this deal!