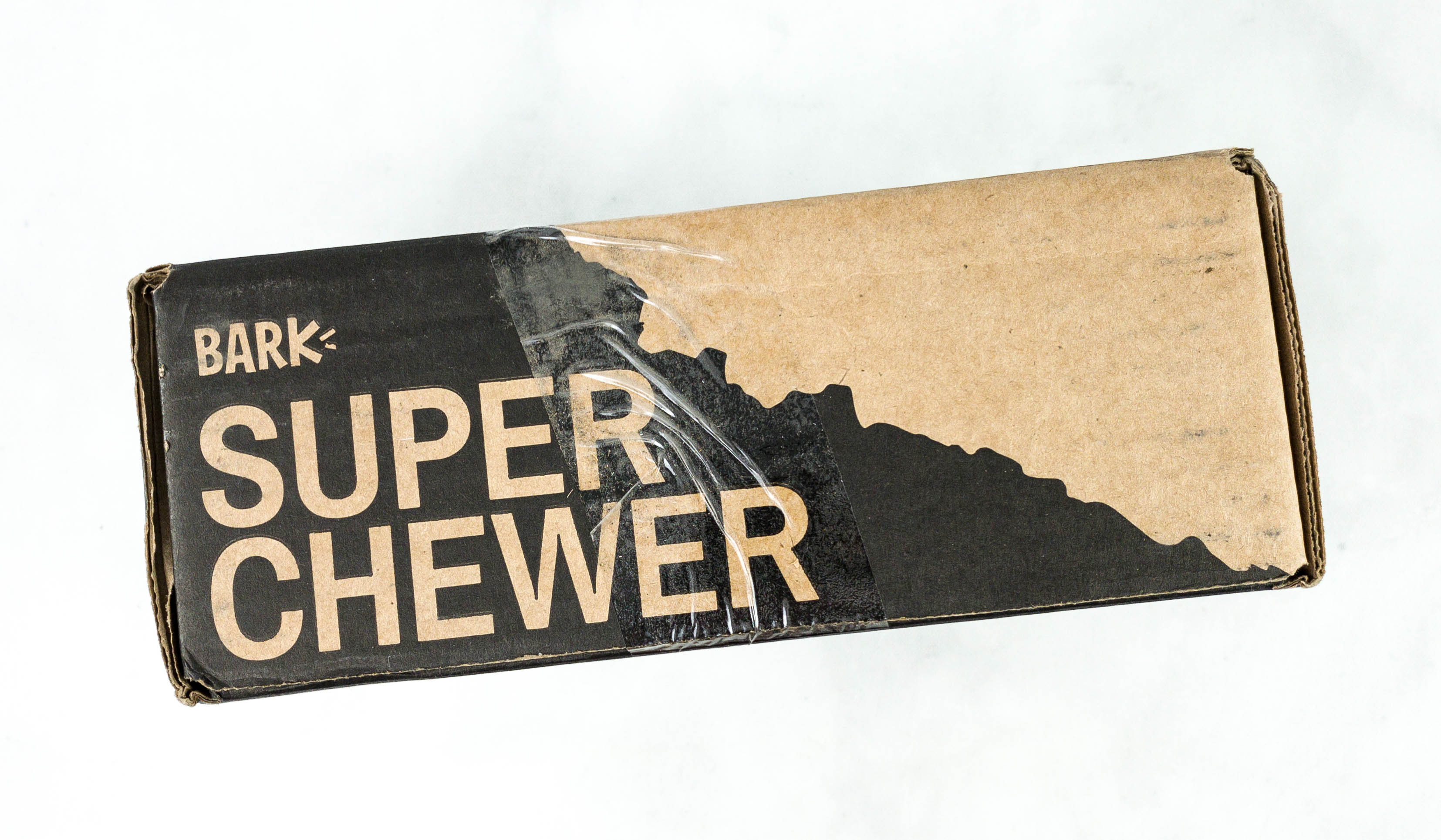 Super Chewer is a monthly subscription box for heavy chewer dogs. Each box is themed and includes 2 fluff-free toys, 2 full-sized bags of treats which are made either in the USA or Canada, plus 2 all-natural chews. A month-to-month plan is $39. It goes down to $34 per month for a 6-month plan, and $29 per month if you subscribe to a 12-month plan.
DEAL: Get 50% off on your first box on a 6+ month subscription! No coupon needed, just use this link to subscribe. OR when you subscribe to a 6- or 12-month SUPER CHEWER plan get FREE Extra month of BarkBox SUPER CHEWER!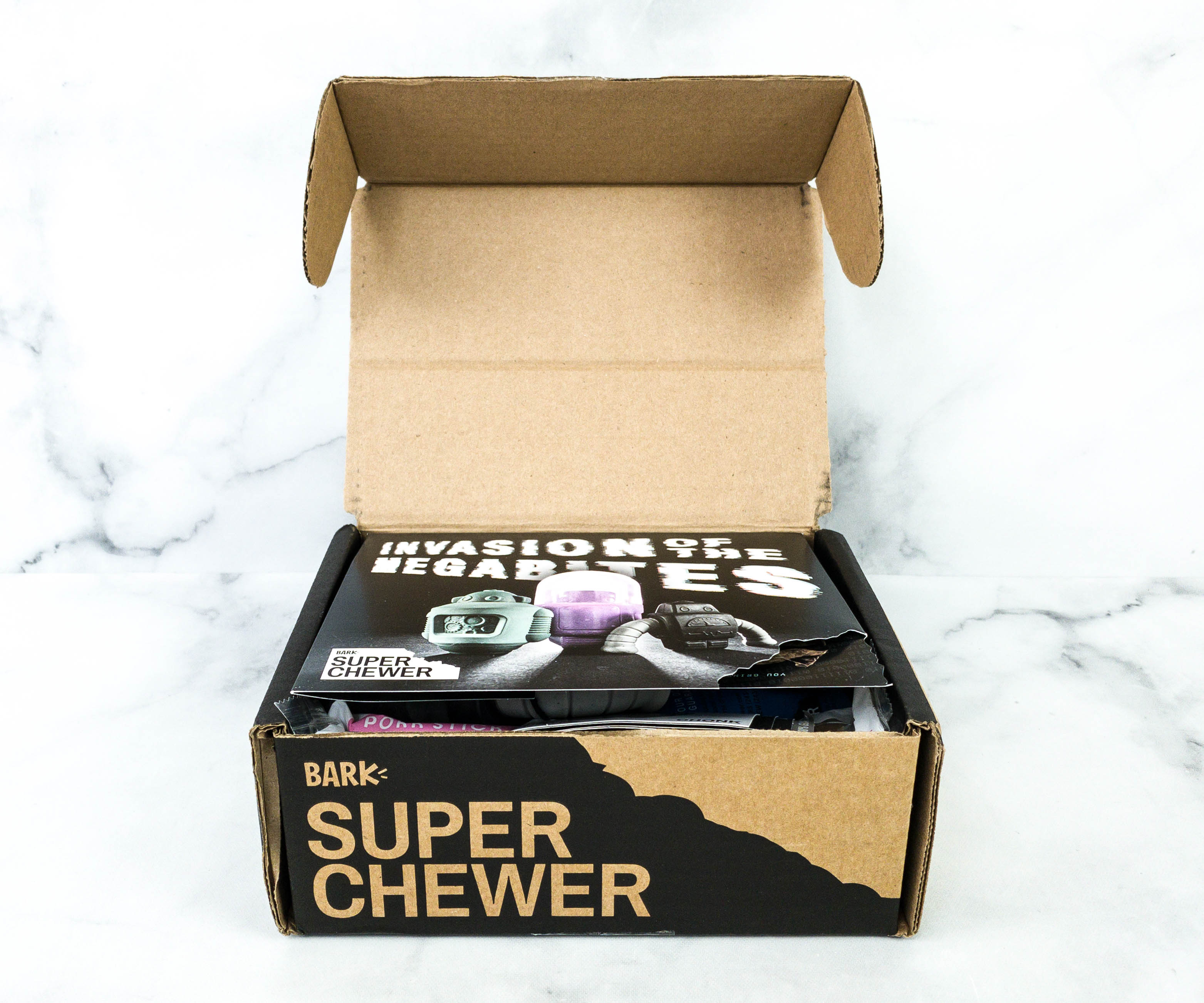 Super Chewer will replace a toy for free if your dog defeats it!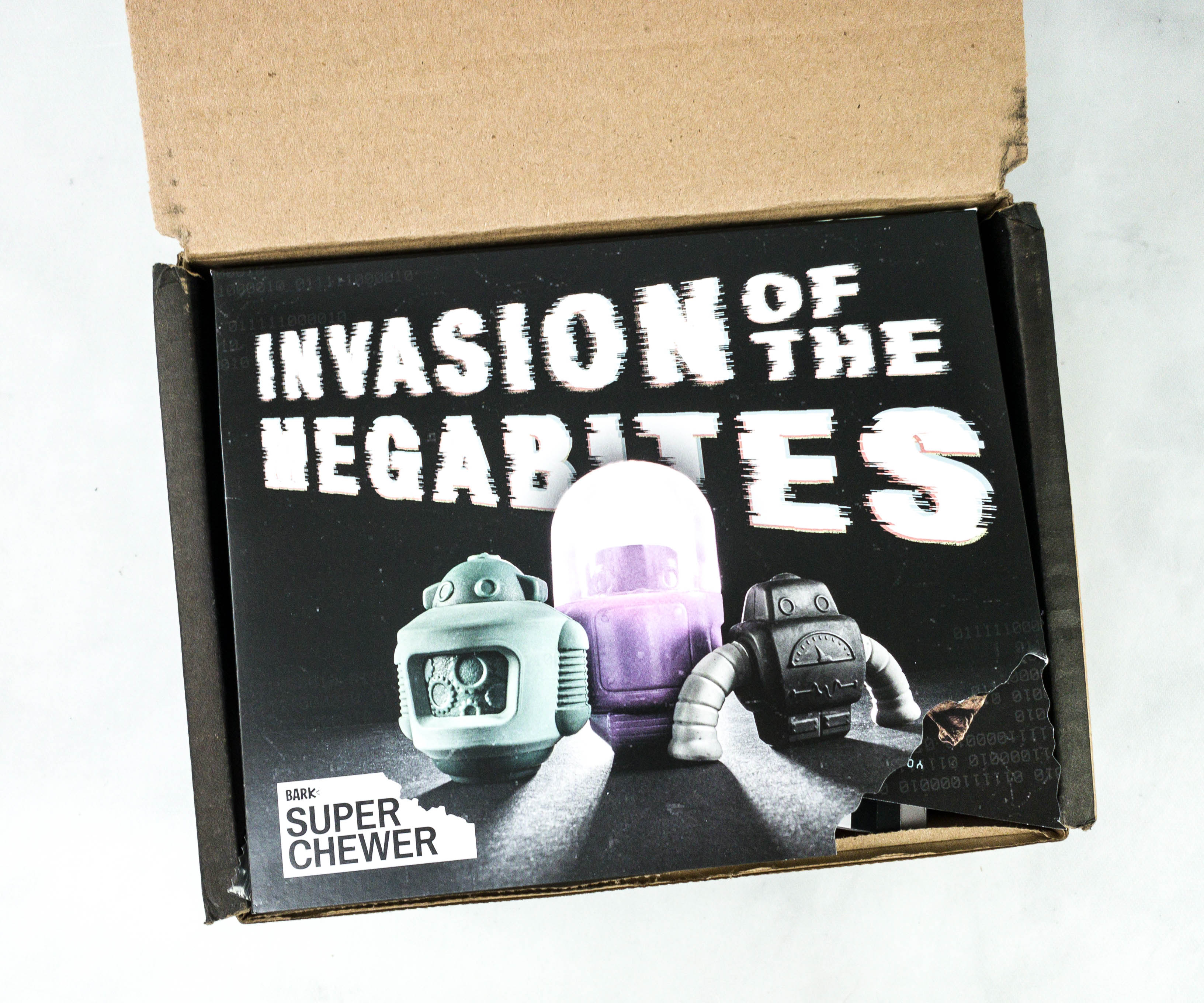 The October 2020 Super Chewer theme is Invasion of the Megabites!
The box doesn't contain any extra packaging or fillers but the items still arrived in great condition.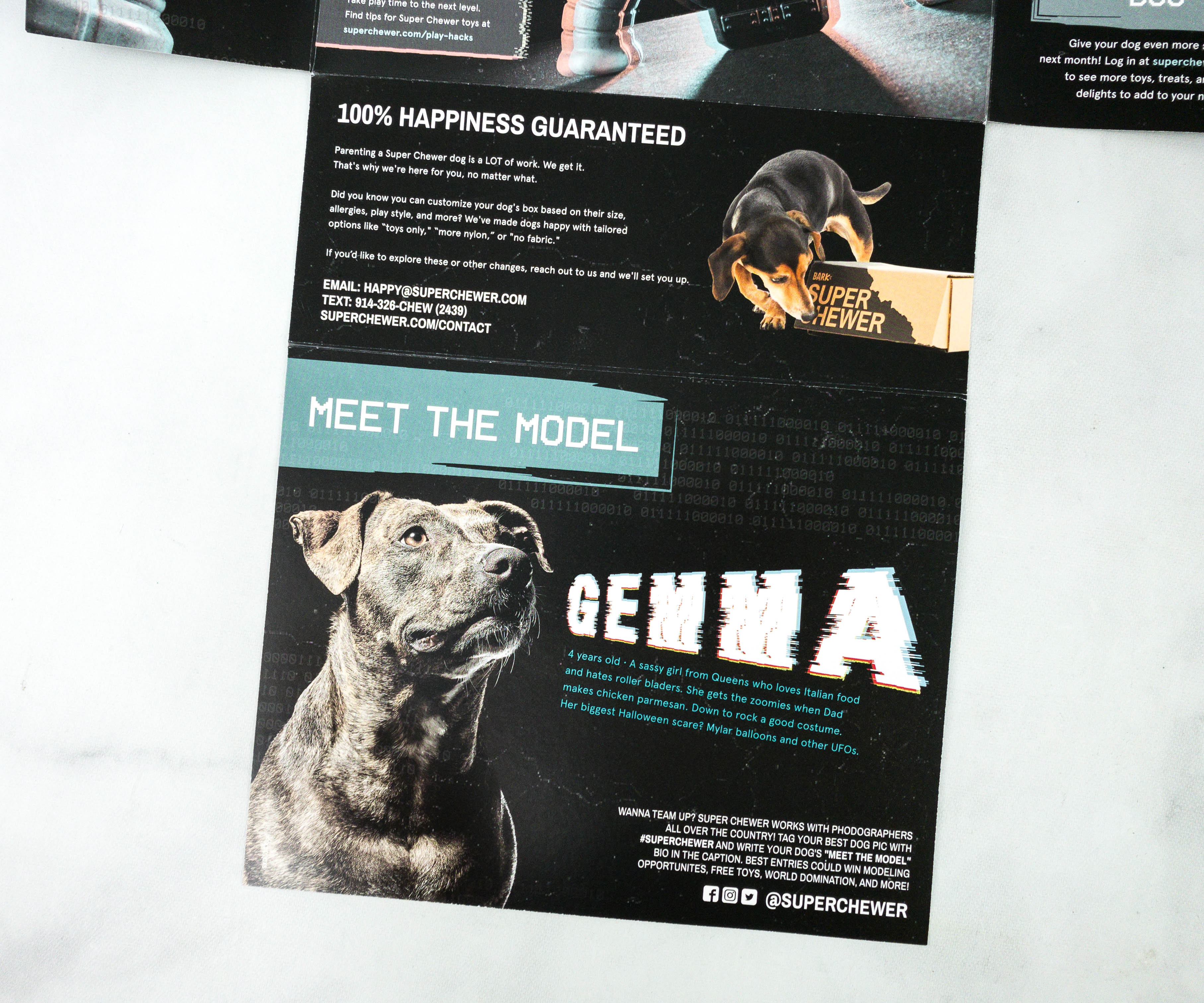 One of the inner flaps features photos of this month's dog model, Gemma!
Also printed inside the flap of the box are some of the items that might be included in this month's box!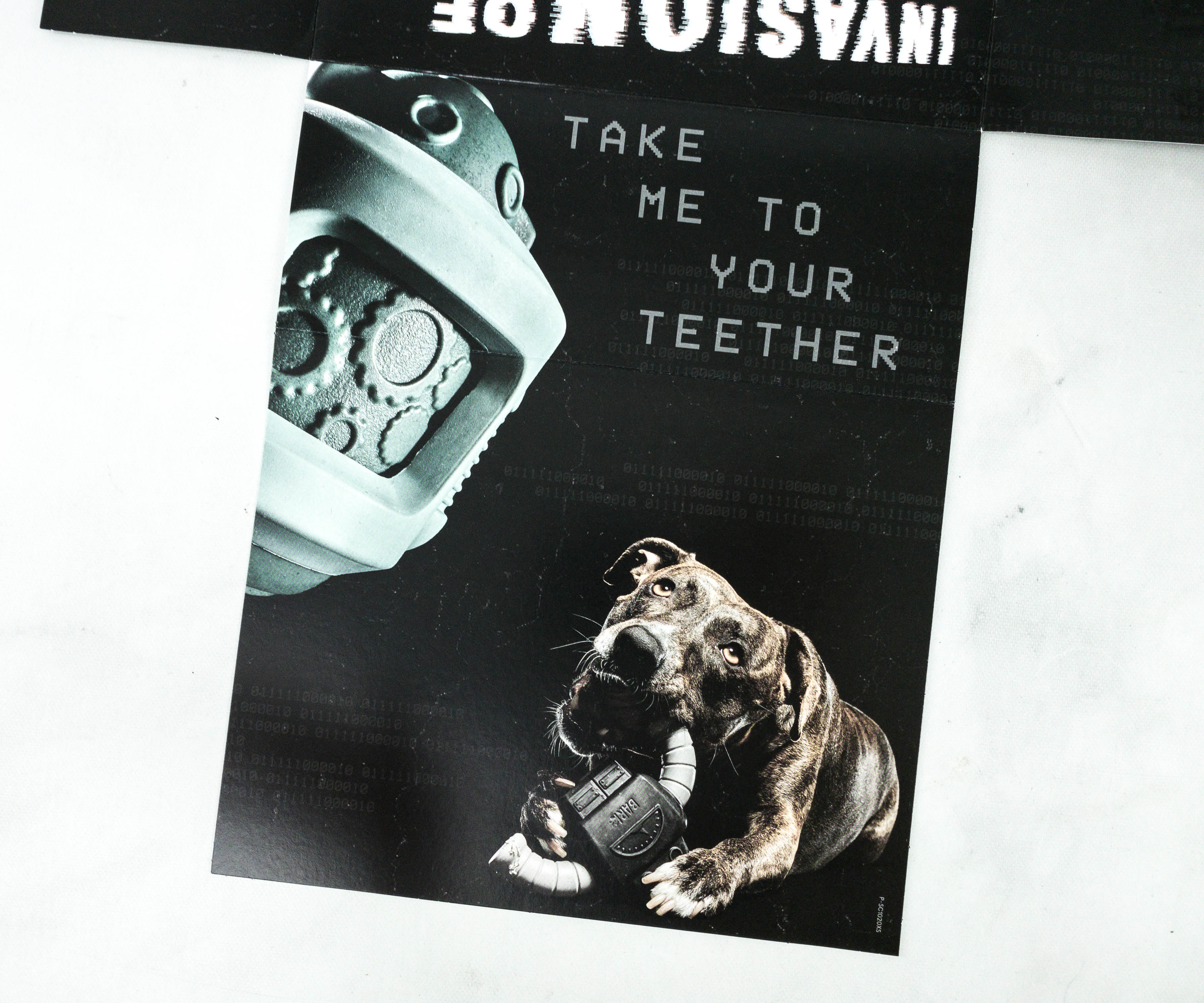 TAKE ME TO YOUR TEETHER!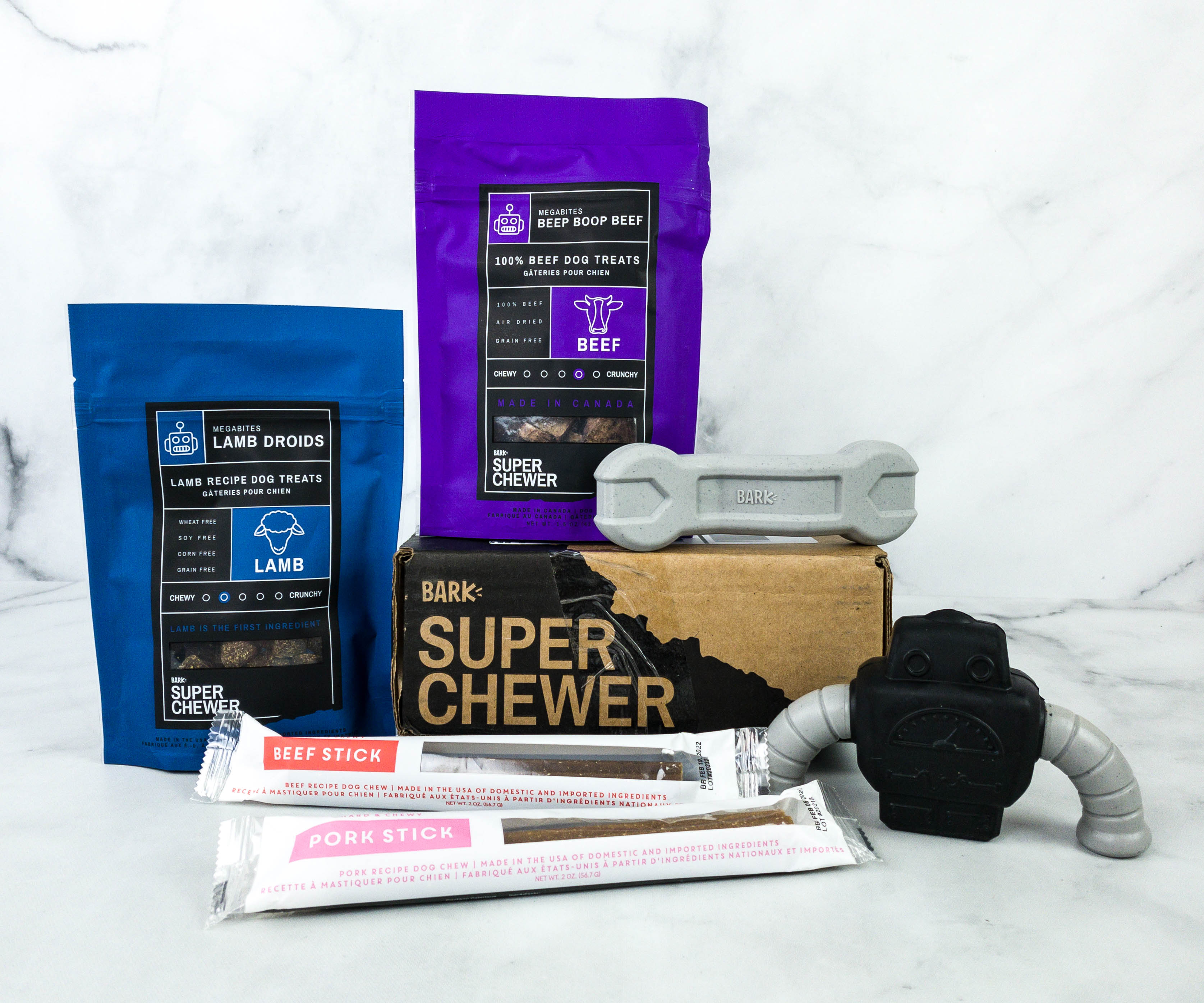 Here are all the items in our October 2020 Super Chewer Box!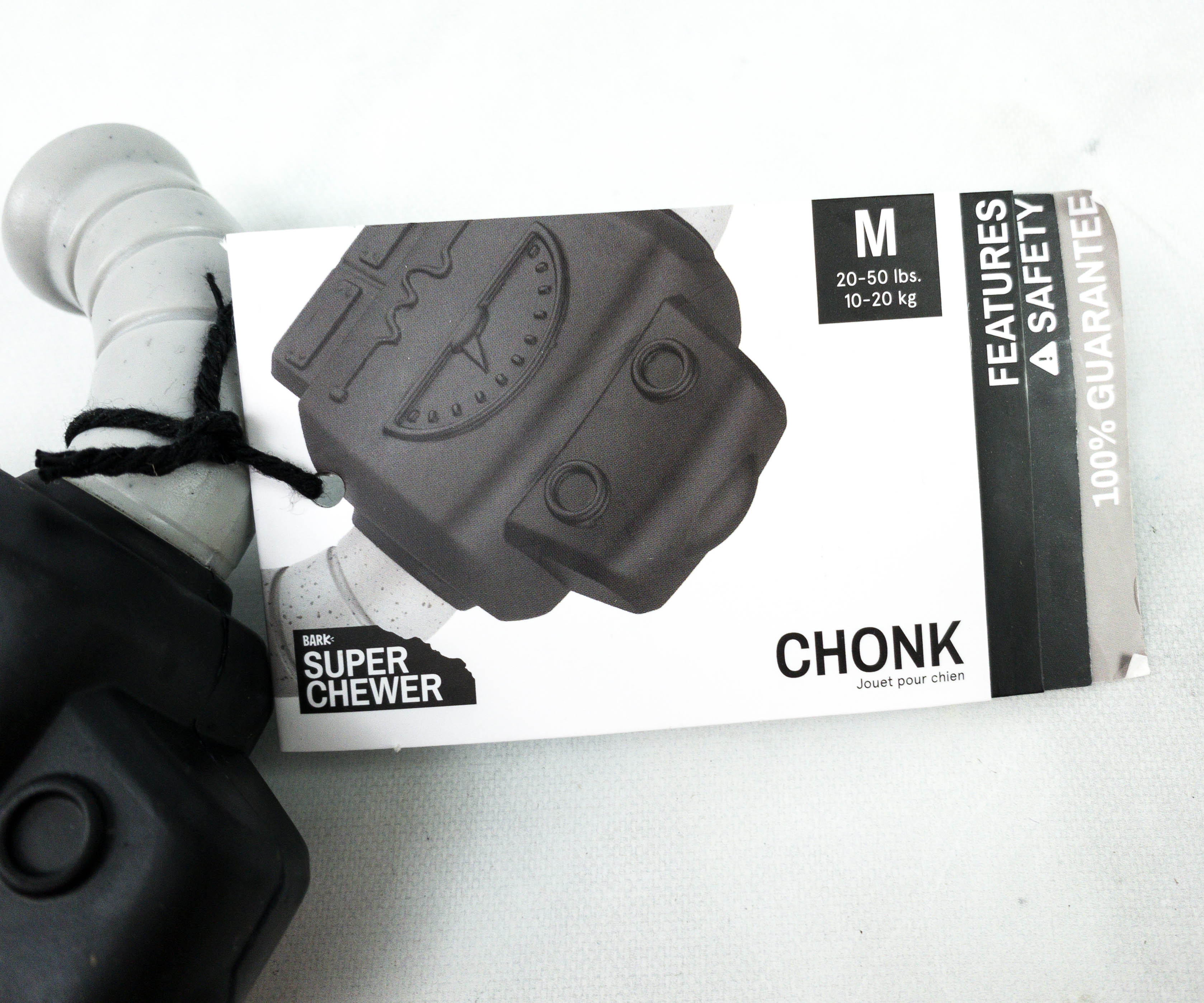 Chonk Super Chewer Dog Toy. This solid toy is designed for medium-sized dogs or those dogs that weigh 10-20 kg.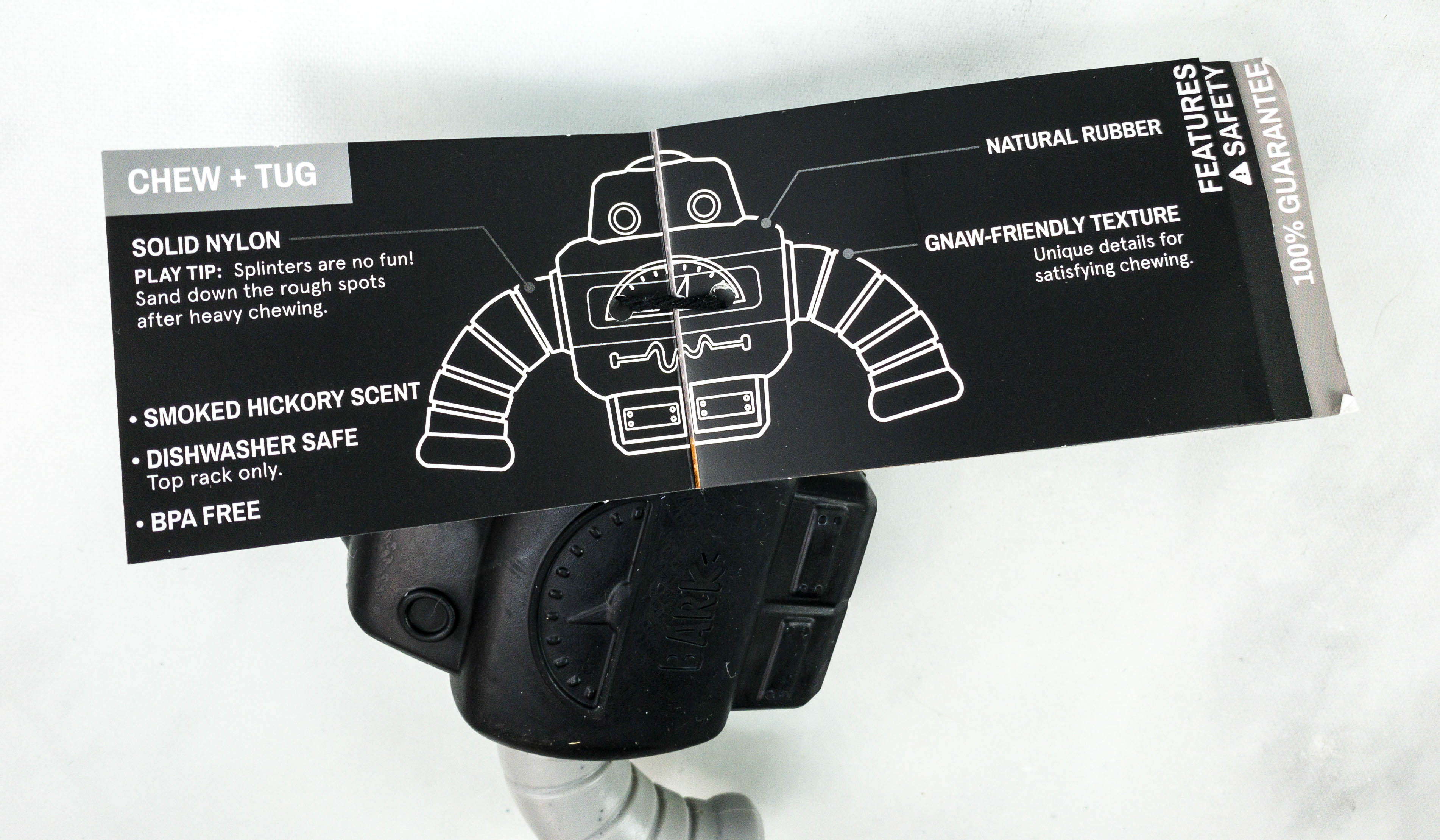 It comes with a mini-booklet that contains all the information you need to know about the toy.
This robot-inspired toy consists of 2 main parts: the body made from BPA-free natural rubber, and the arms which are made from solid nylon.
Chonk is a durable toy that features a gnawing-friendly texture and produces a strong smoked hickory scent. This toy is dishwasher safe as well (top rack).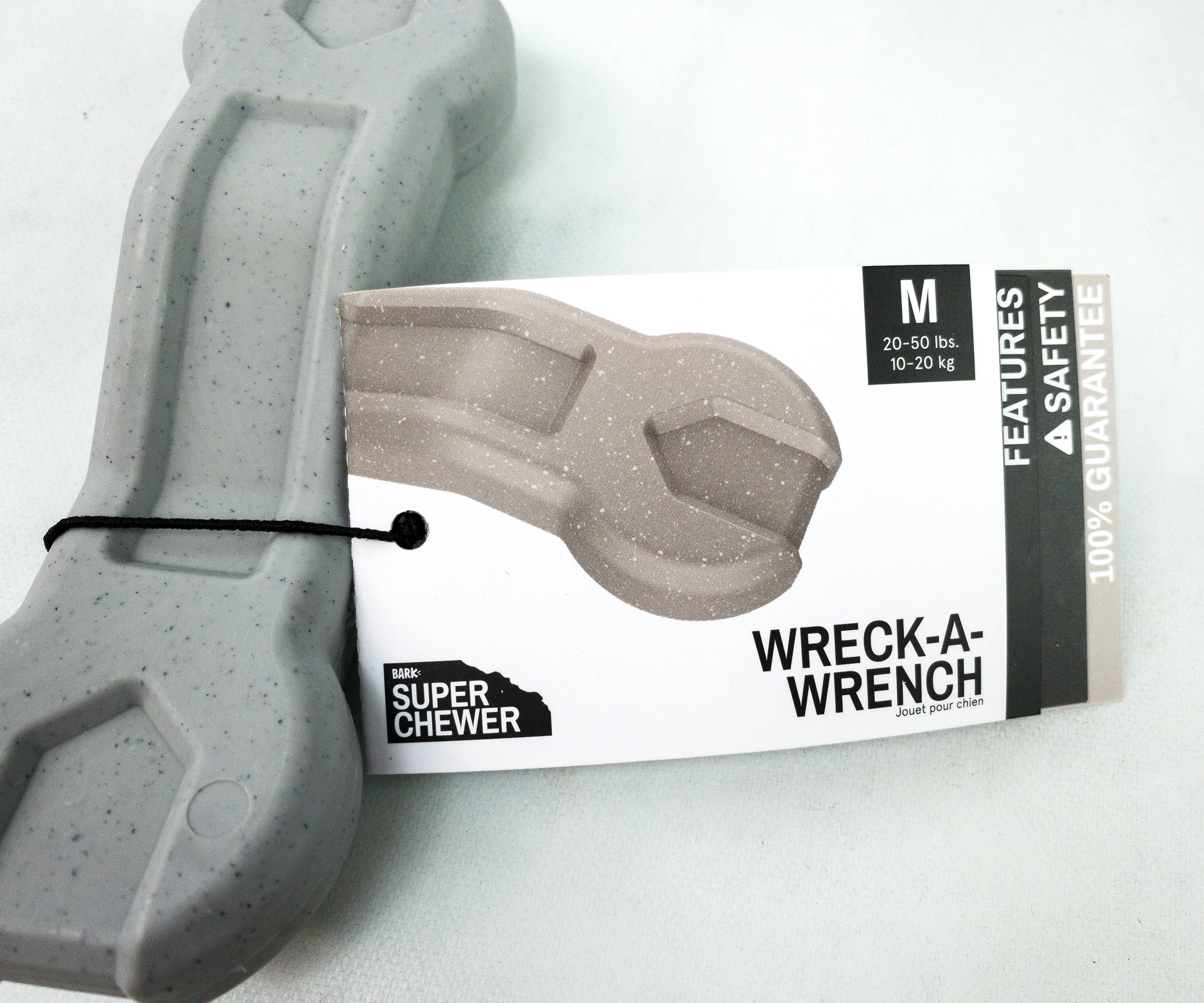 Wrenk-A-Wrench Super Chewer Dog Toy. It's a teether with a unique wrench shape, also designed for medium-sized pups.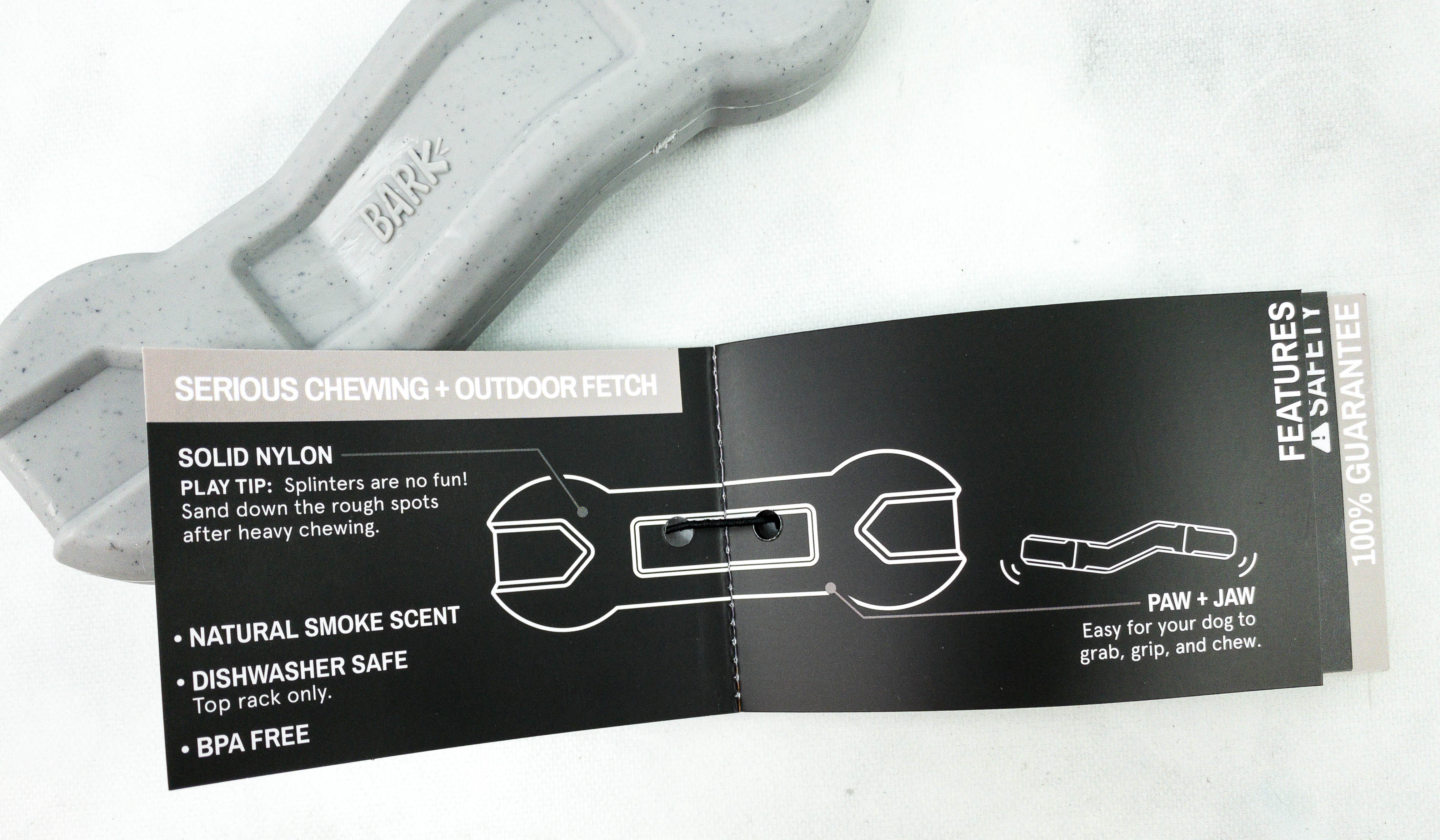 Like the first item, this toy also comes with its own information tag.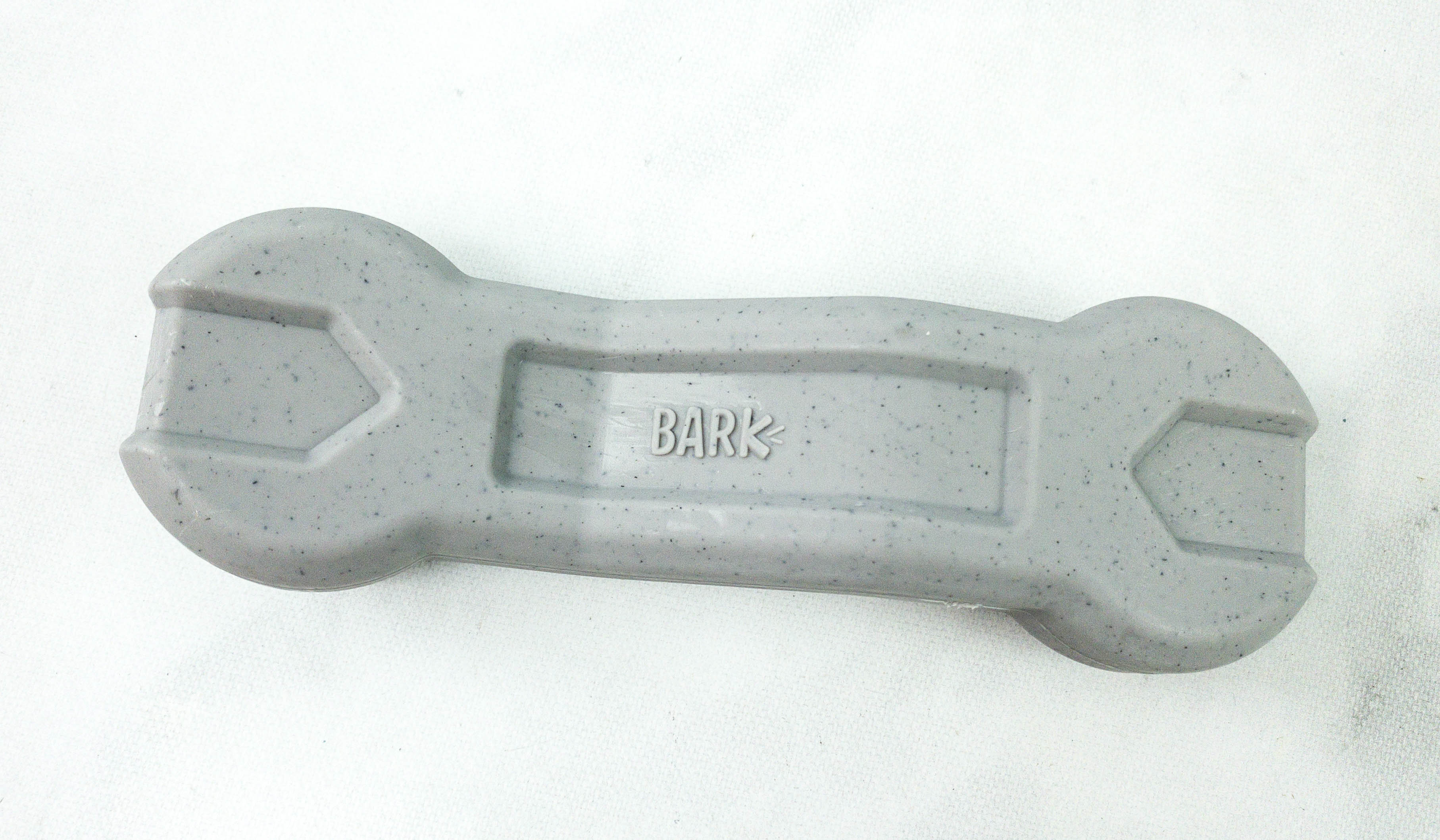 This teether toy is made from dishwasher safe, BPA-free, solid nylon material. It's also infused with a natural smoke scent.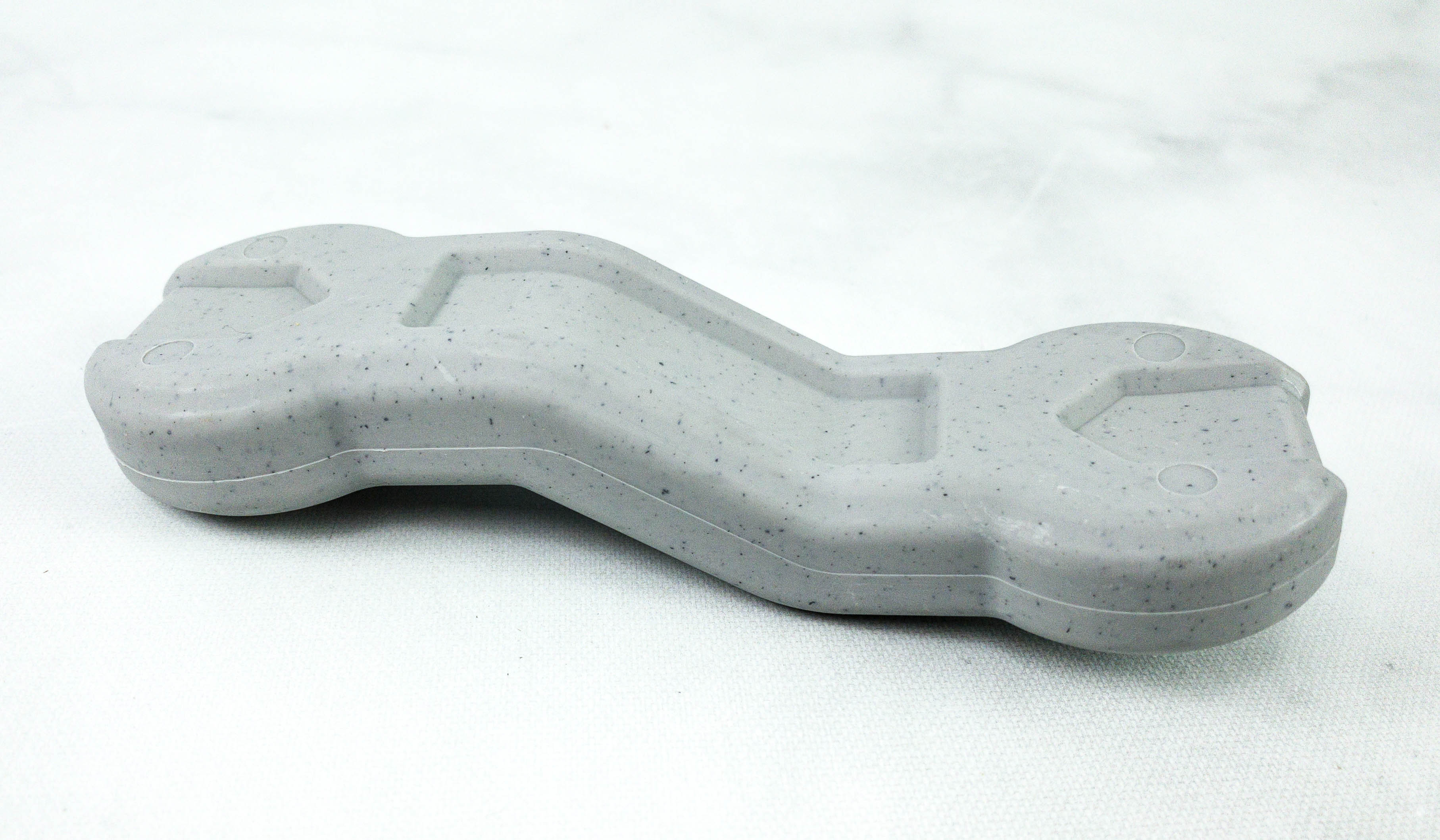 Its unique shape makes it easy to grip and grab. This toy is also ideal for playing fetch!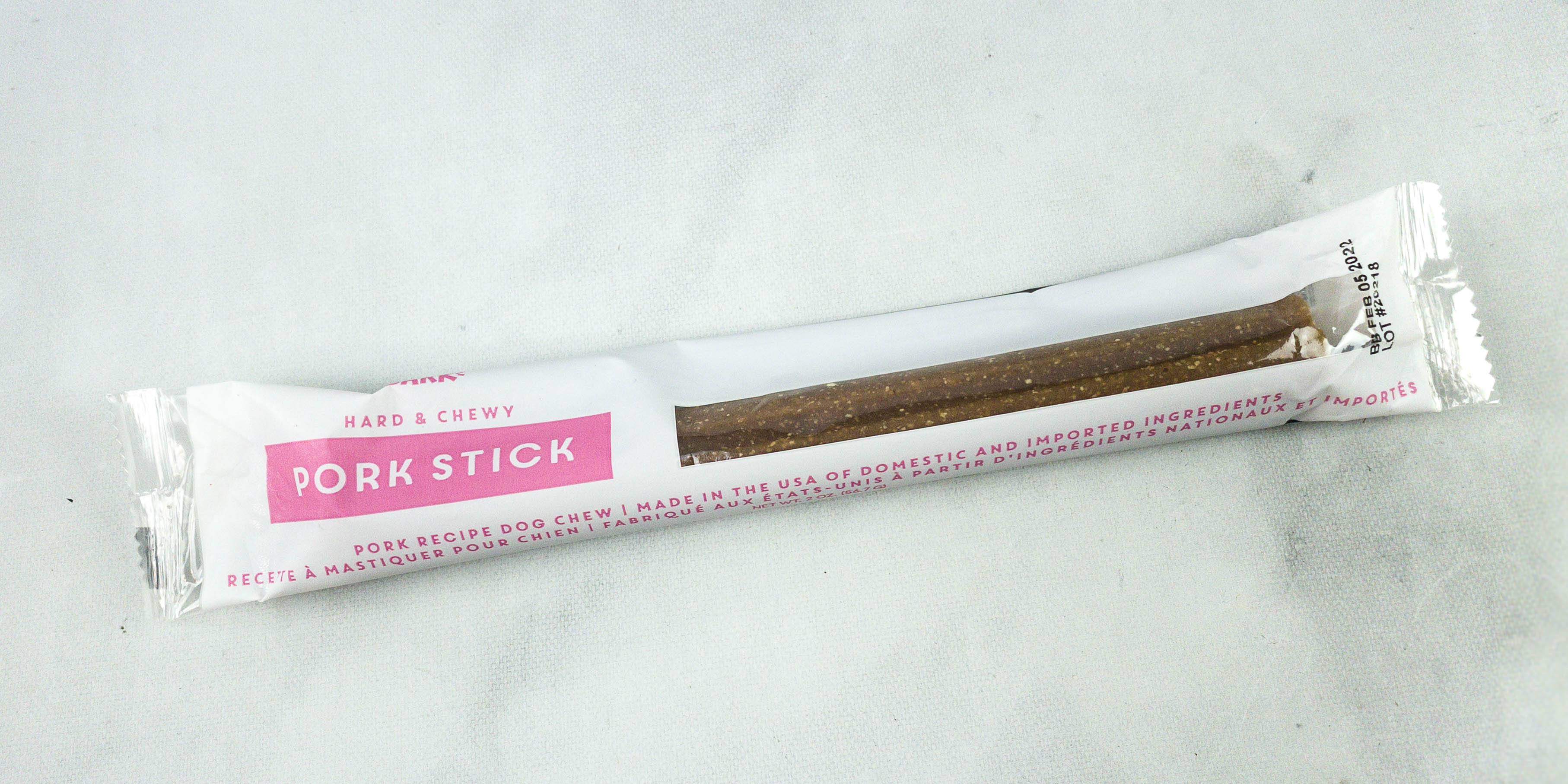 Hard & Chewy Pork Stick Dog Chew. The box includes 2 snack sticks this month! The first one is made with real pork, plus chickpeas and apples.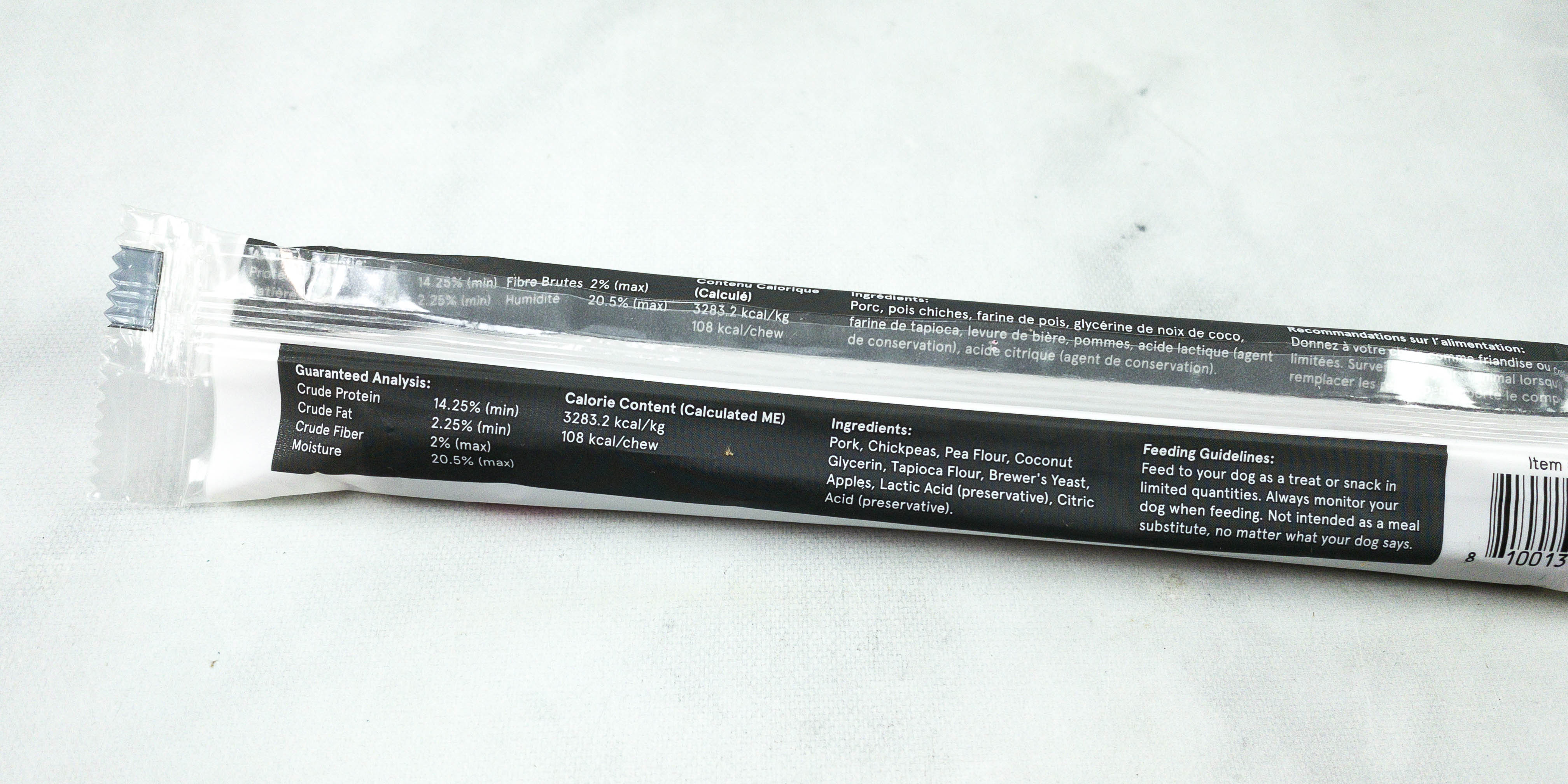 This stick is packed with nutrients such as protein and fiber which are essential for maintaining a dog's health.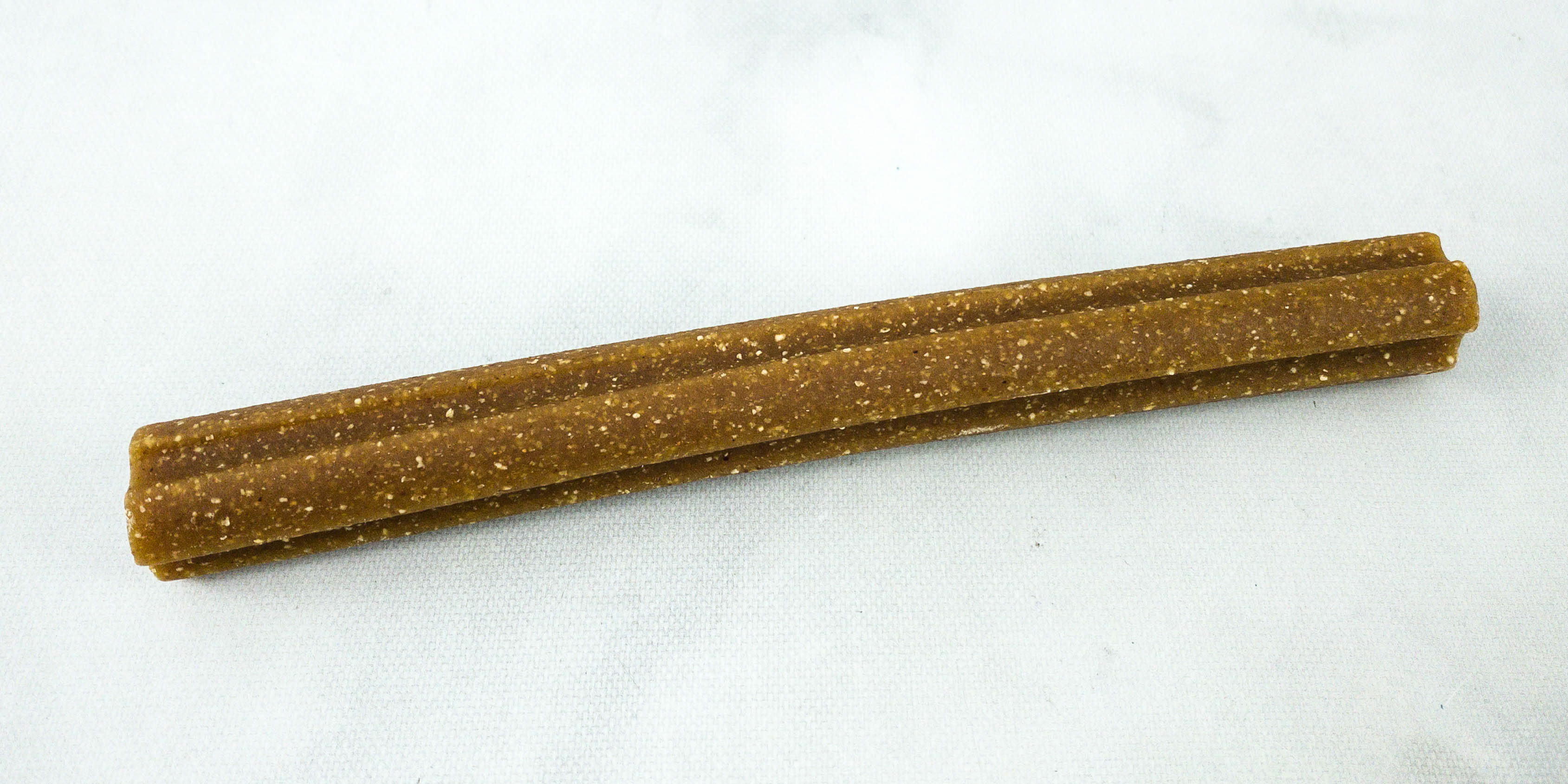 This stick is tough and chewy! You can serve it as is or break it into smaller pieces.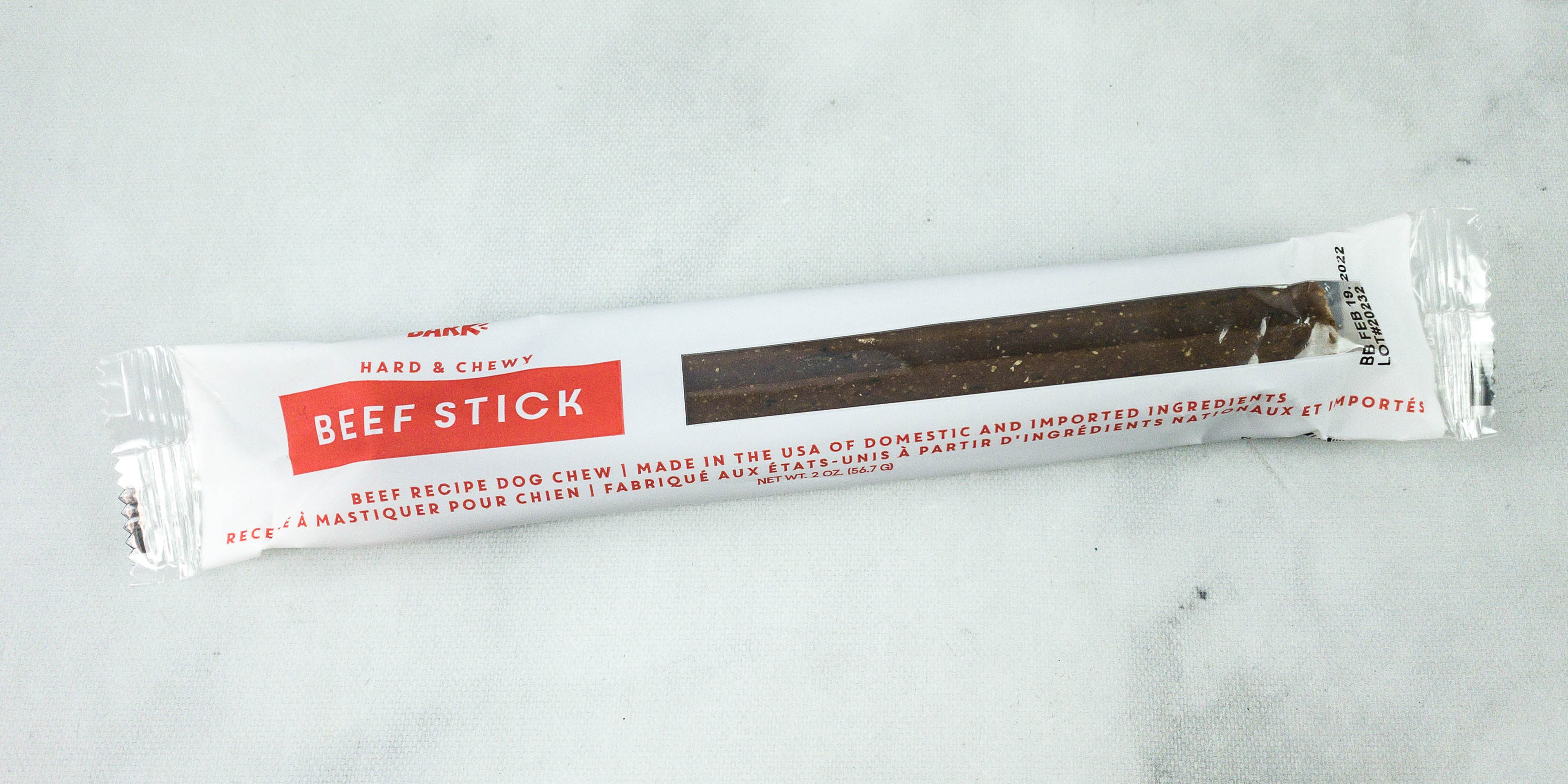 Hard & Chewy Beef Stick Dog Chew. This stick has pretty much the same texture as the first one but this time it's made with beef.
It also contains chickpeas, spinach, brewer's yeast, and cane molasses.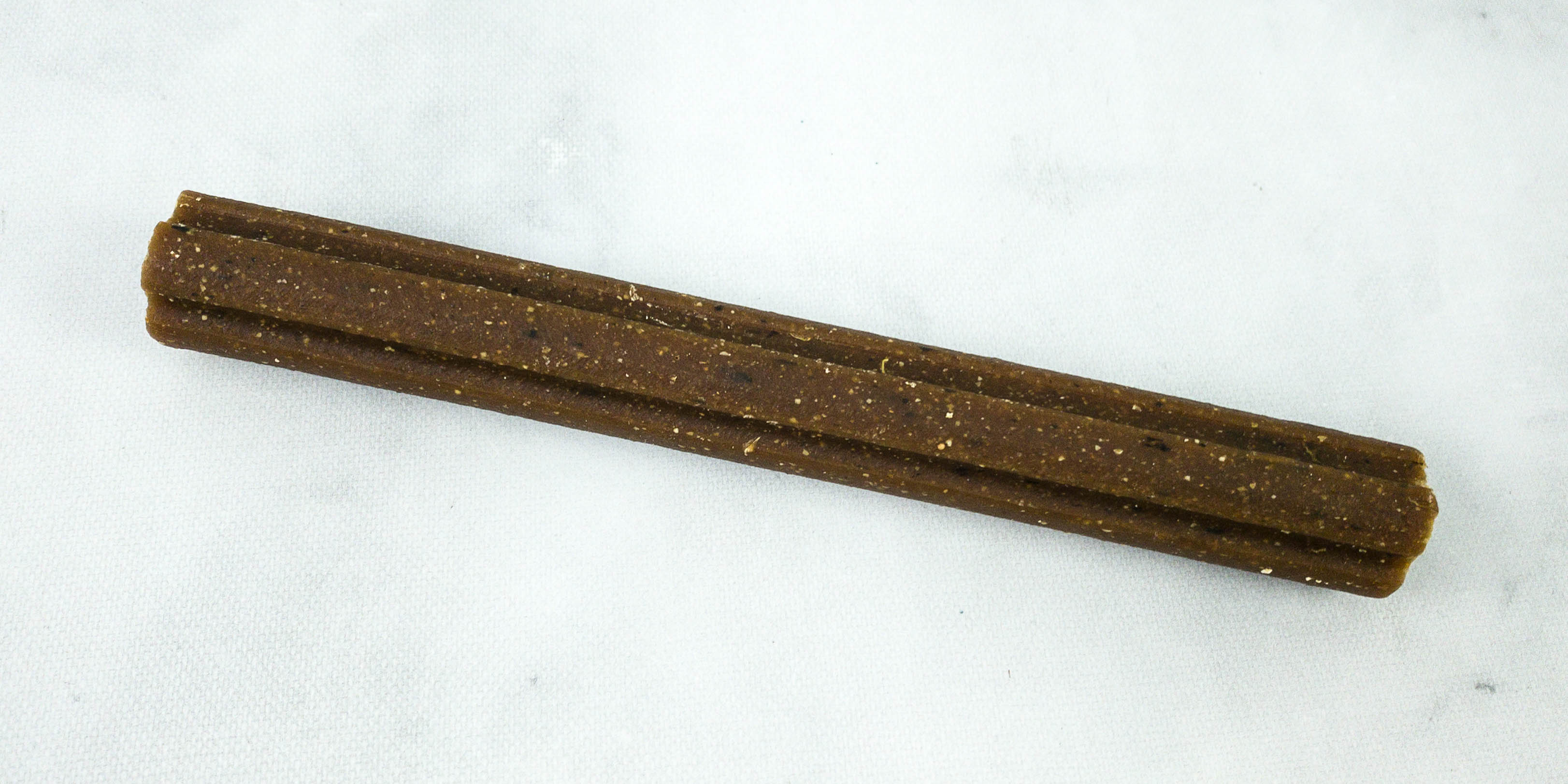 This stick has a darker color but it's just as tough and chewy as the first snack stick.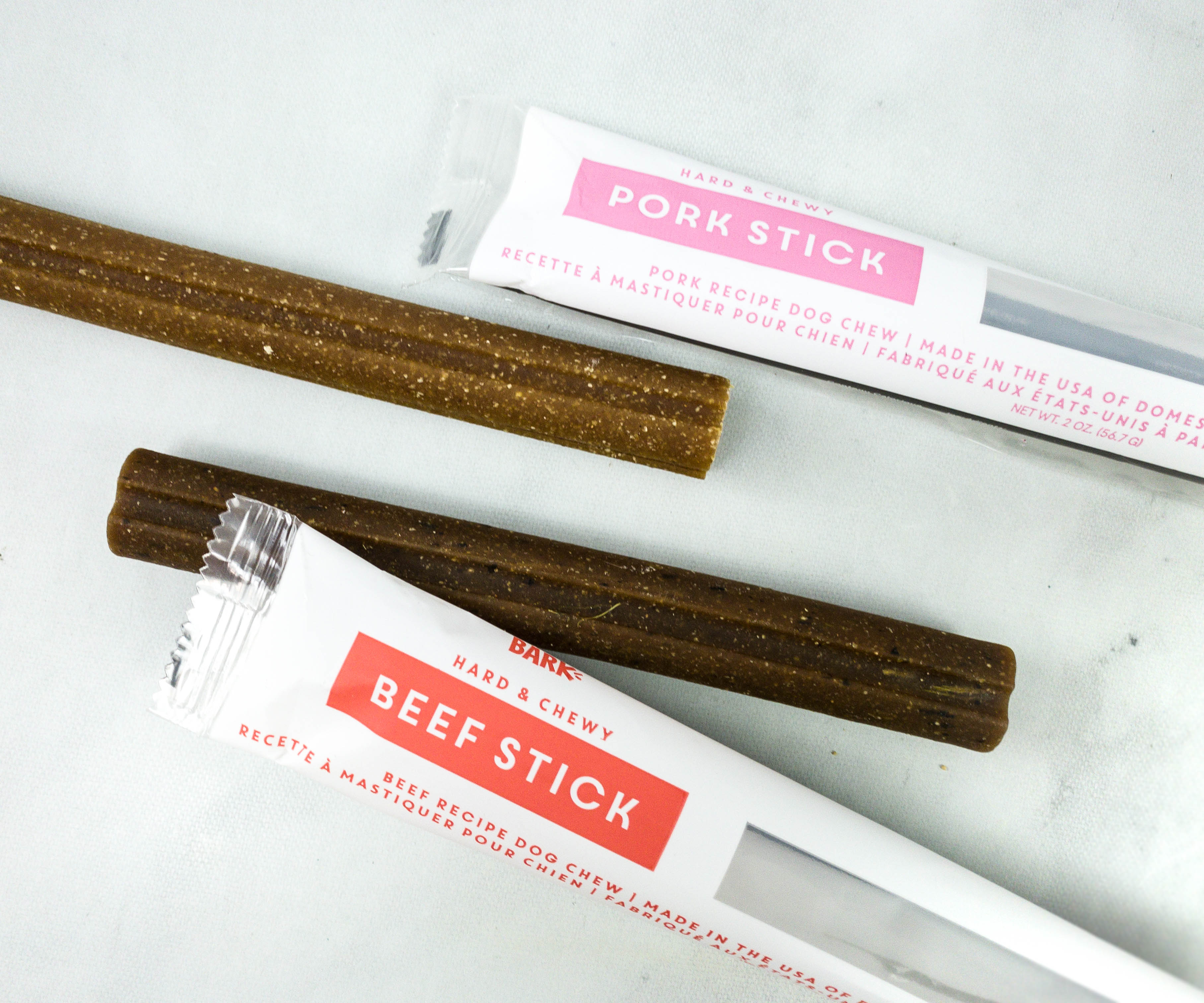 Here's a look at the snack sticks in the box!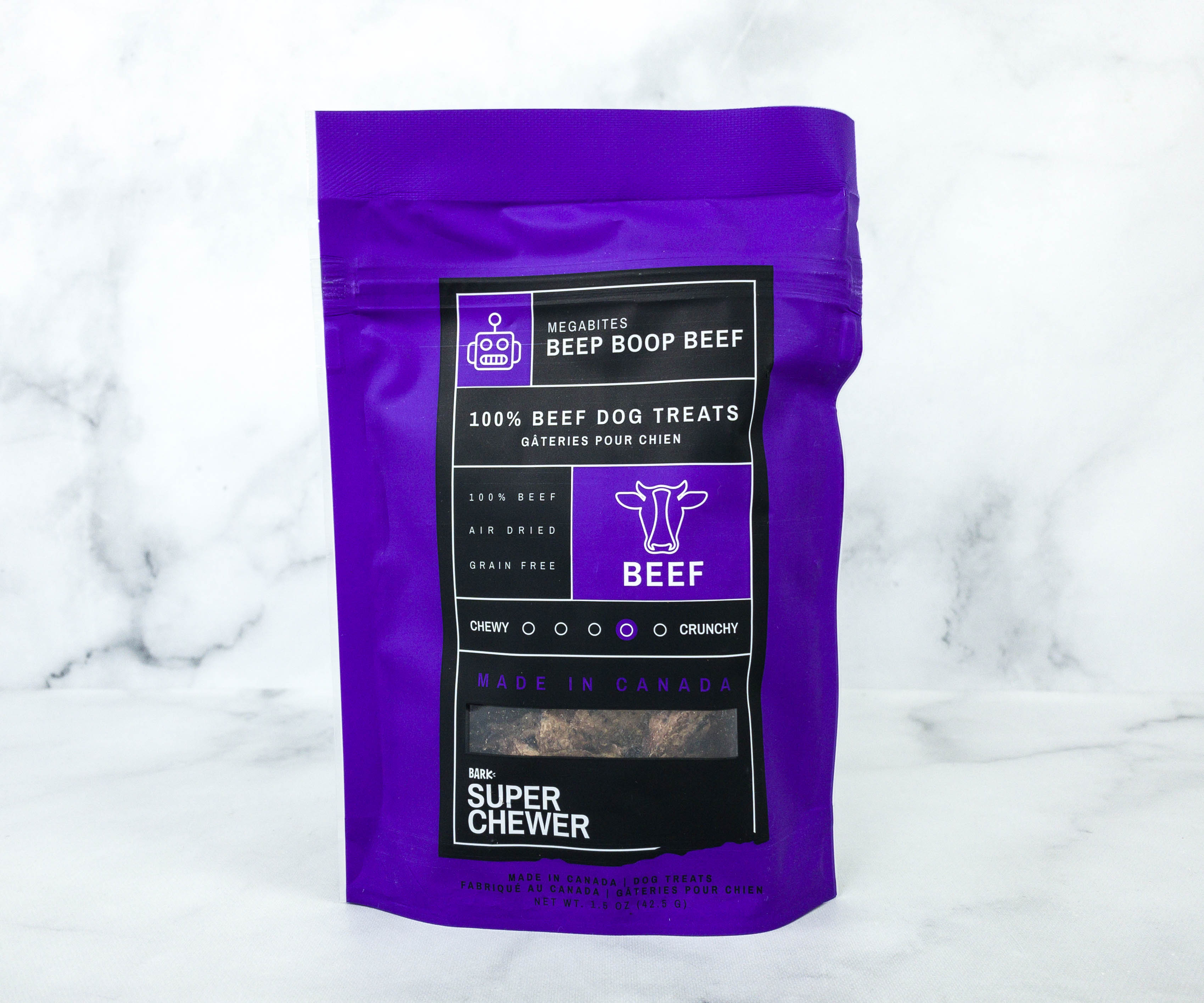 Beep Boop Beef Dog Treats. Aside from the snack sticks for dogs, there are also bags of treats in the box! This bag contains crunchy dog snacks made from Canada using 100% grain-free beef.
This treat doesn't use any fillers such as wheat, soy, or corn.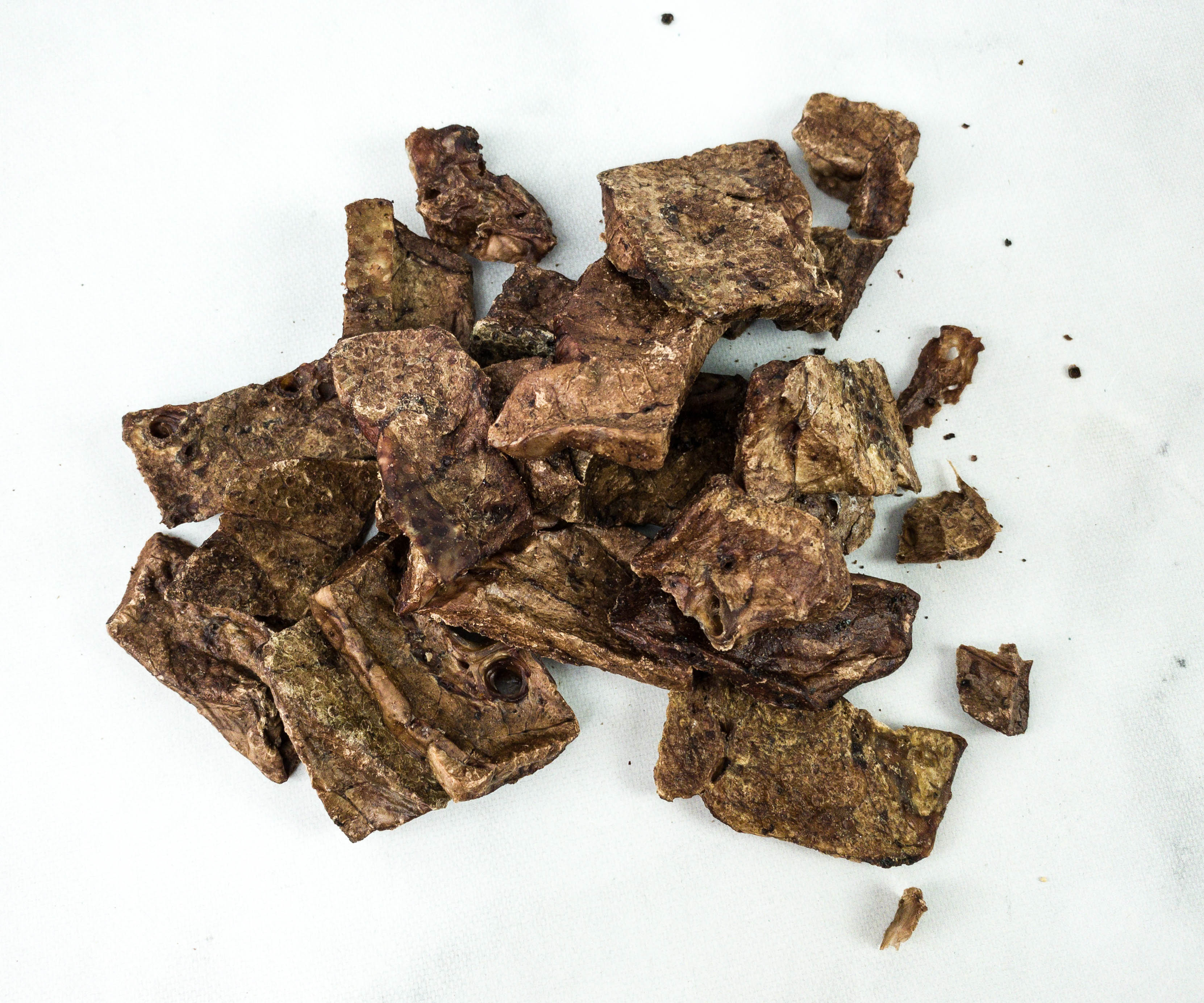 These were air-dried to perfection, resulting to rough and crunchy beef treats. You can feed them to your dog as a training reward or simply as a snack!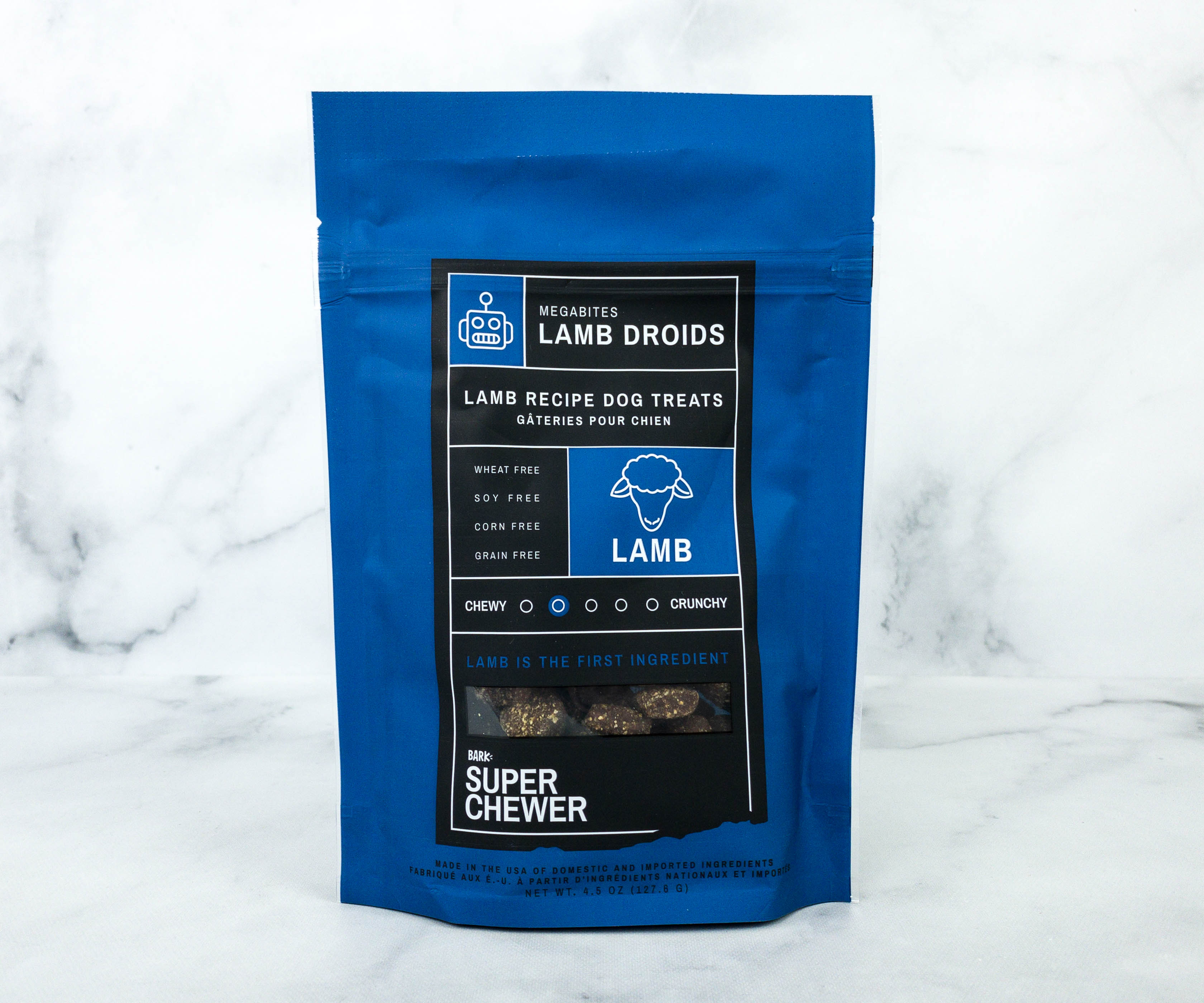 Lamb Droids Lamb Recipe Dog Treats. The second bag of treats is more on the chewy side. It's made with lamb, plus other healthy ingredients such as chickpeas and cranberries!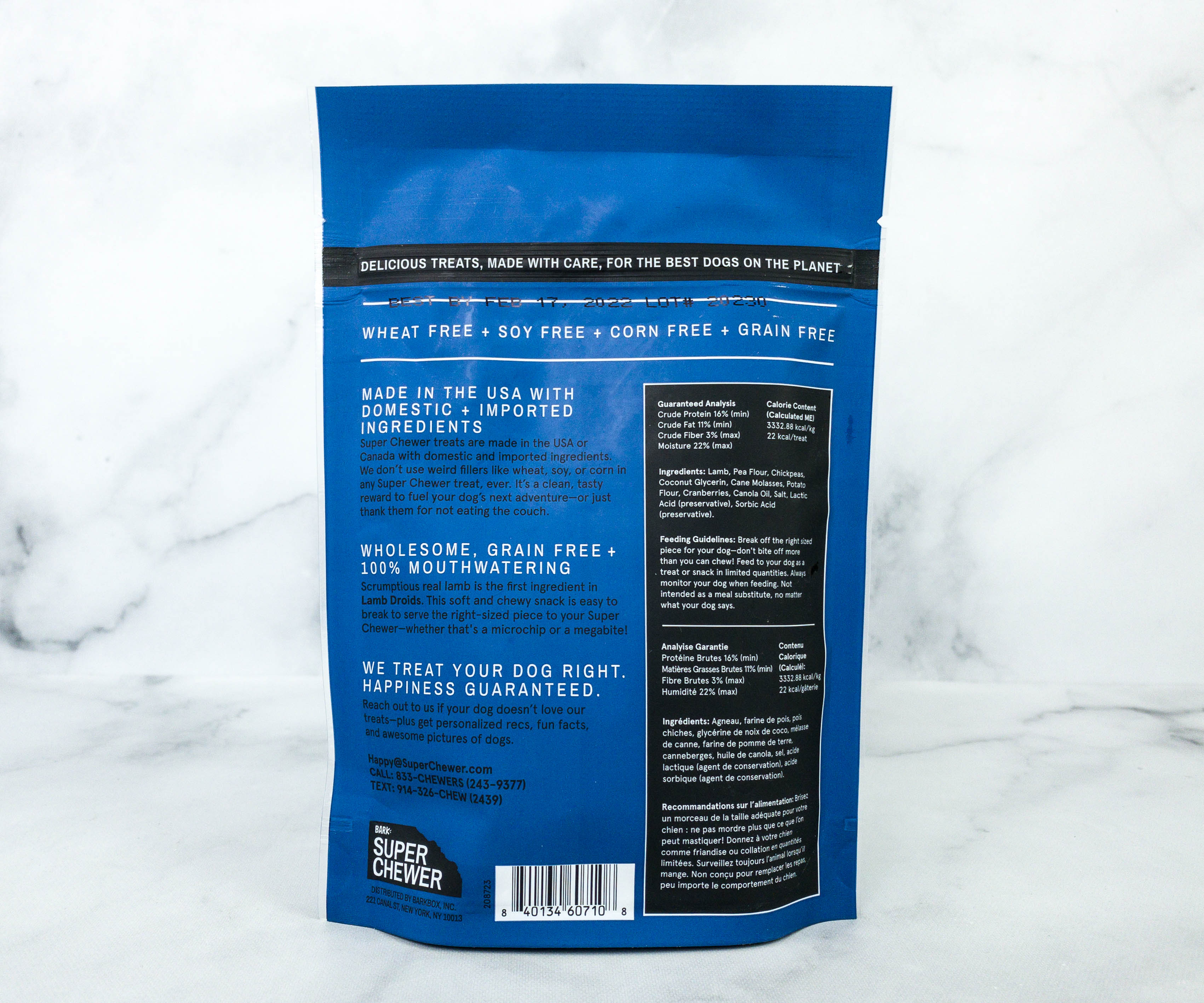 These treats are also free from wheat, soy, corn, and grain.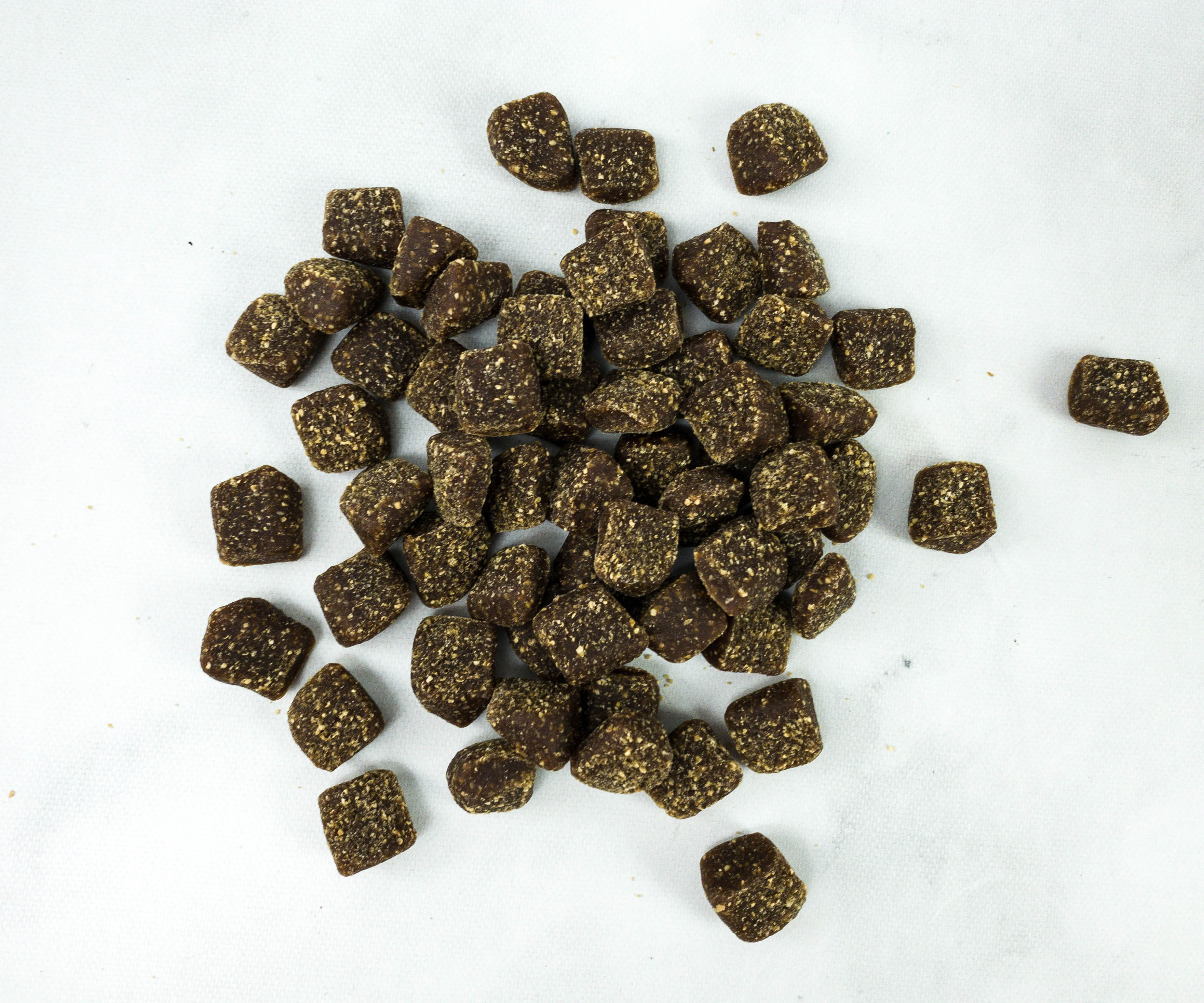 Each piece is bite-sized, so you can serve them to your pups straight out of the bag!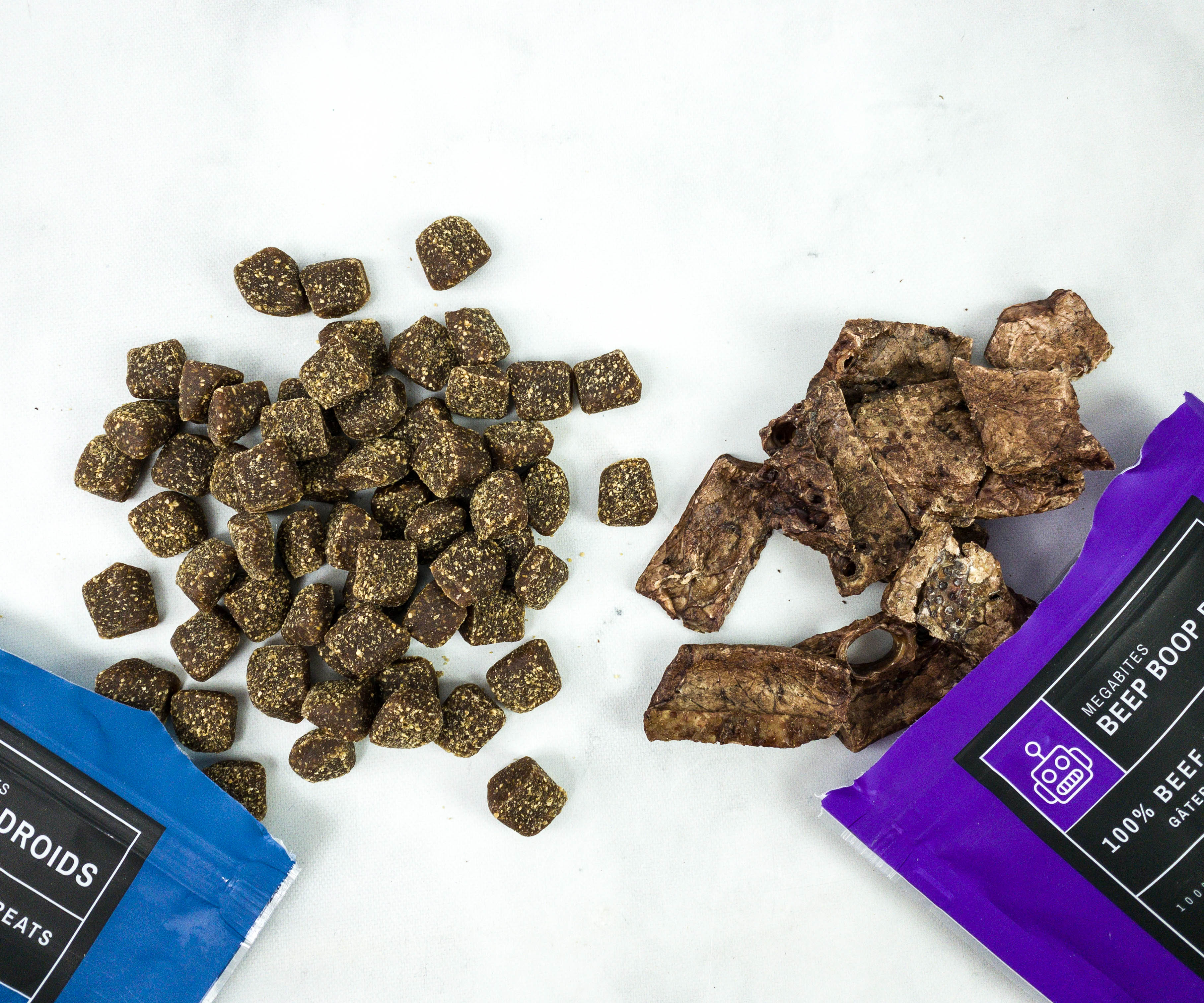 Here's a look at both bags of treats. One is chewy and the other is crunchy!
Super Chewer Box makes it easy for pet parents to find the right toys and treats for their heavy chewers! The toys they send are always made with tough materials and are designed to last. Meanwhile, the treats are not just tasty but absolutely nutritious as well. This month's box has 2 snack sticks and 2 bags of treats, and I love that they included snacks with different textures such as crunchy and chewy. If you have a heavy chewer and you want a box tailored to their wants and needs, this is one of the best options!
What do you think of this month's Super Chewer Box?