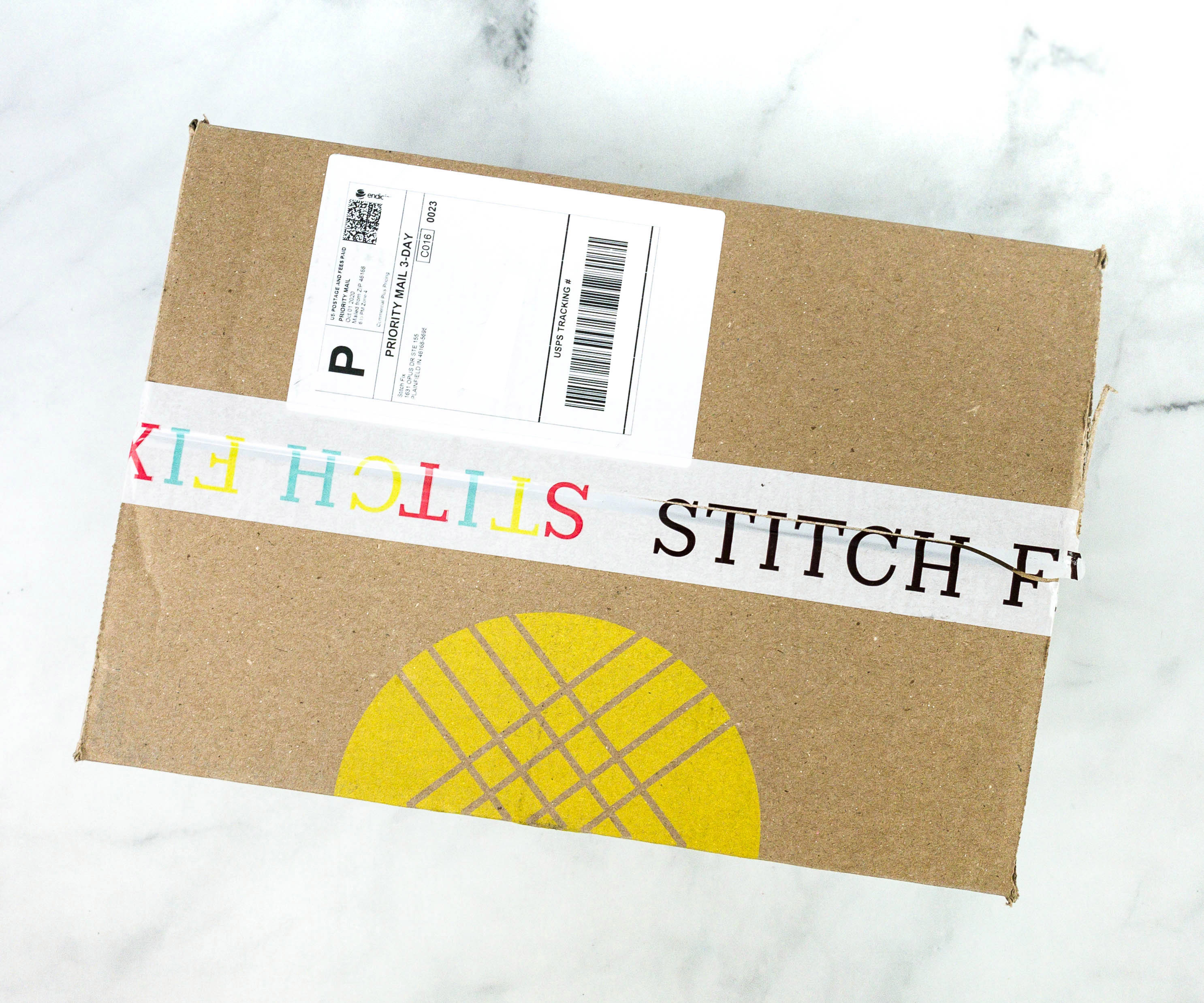 Fix Kids is a personal styling service for kids clothing ranging from sizes 2T to 14. At $20 styling fee for each box, you'll get 8 to 12 items with retail prices ranging from $10 to $35. You will be asked to share some styling preferences when you sign up for this box so that the items included will be curated accordingly. If there are clothes that don't fit your kid or your sense of style, you can always return them by the return envelope included in the box. If you do decide to keep all of the items, you will get 25% off on the whole box.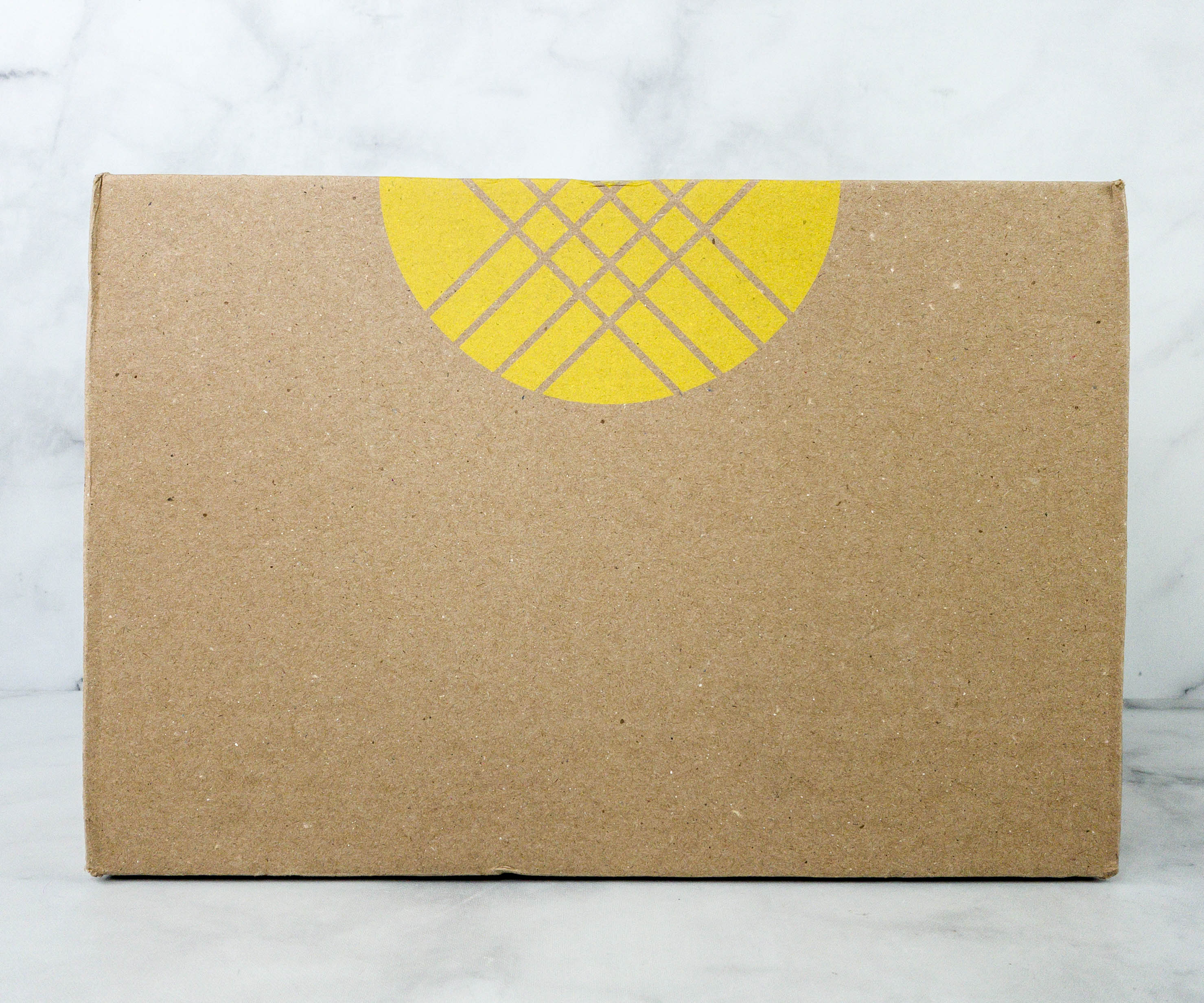 This service is branded similarly to the women's and men's Stitch Fix lines, but with some bright colors thrown in for fun!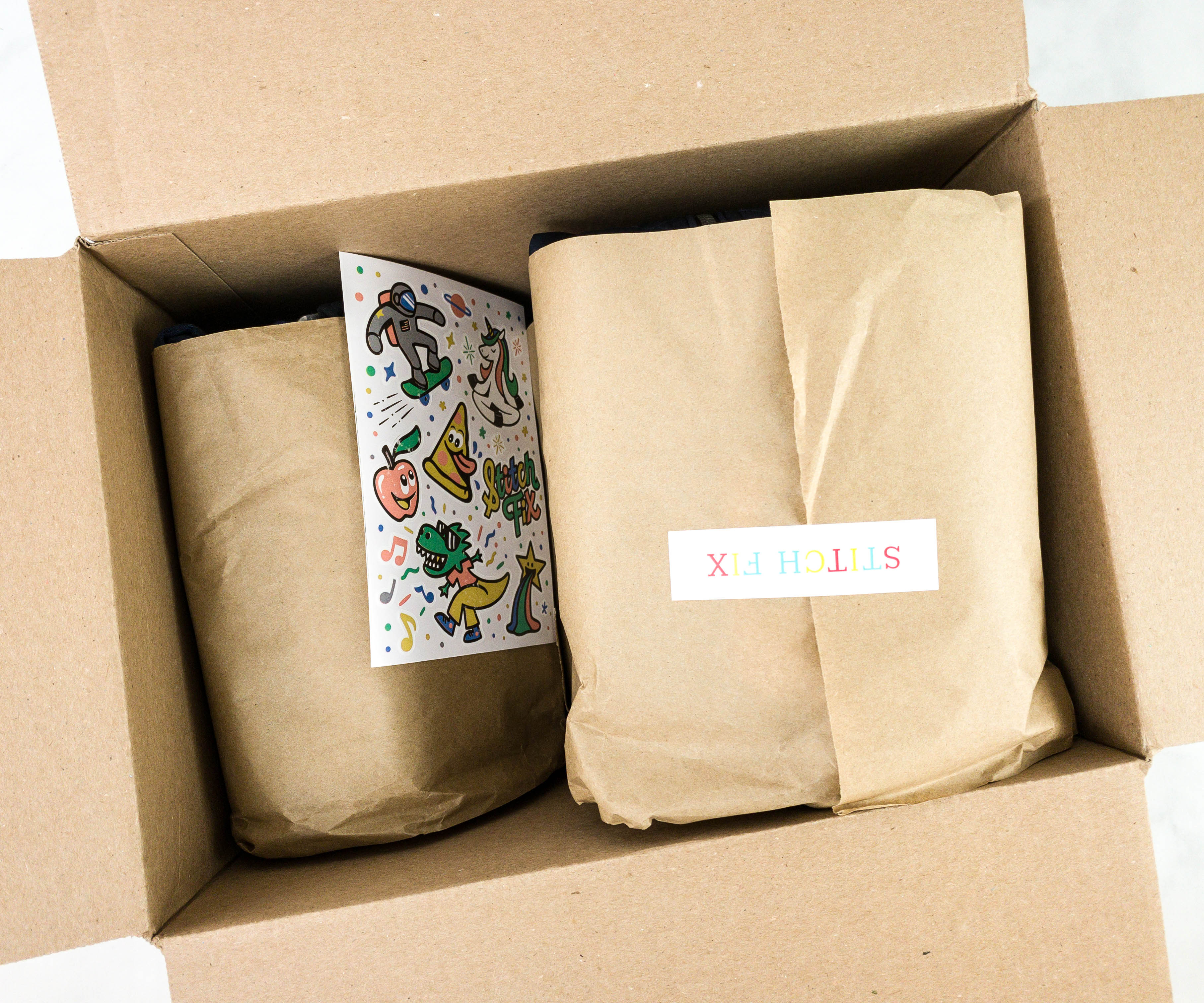 They really try to make the experience fun for kids.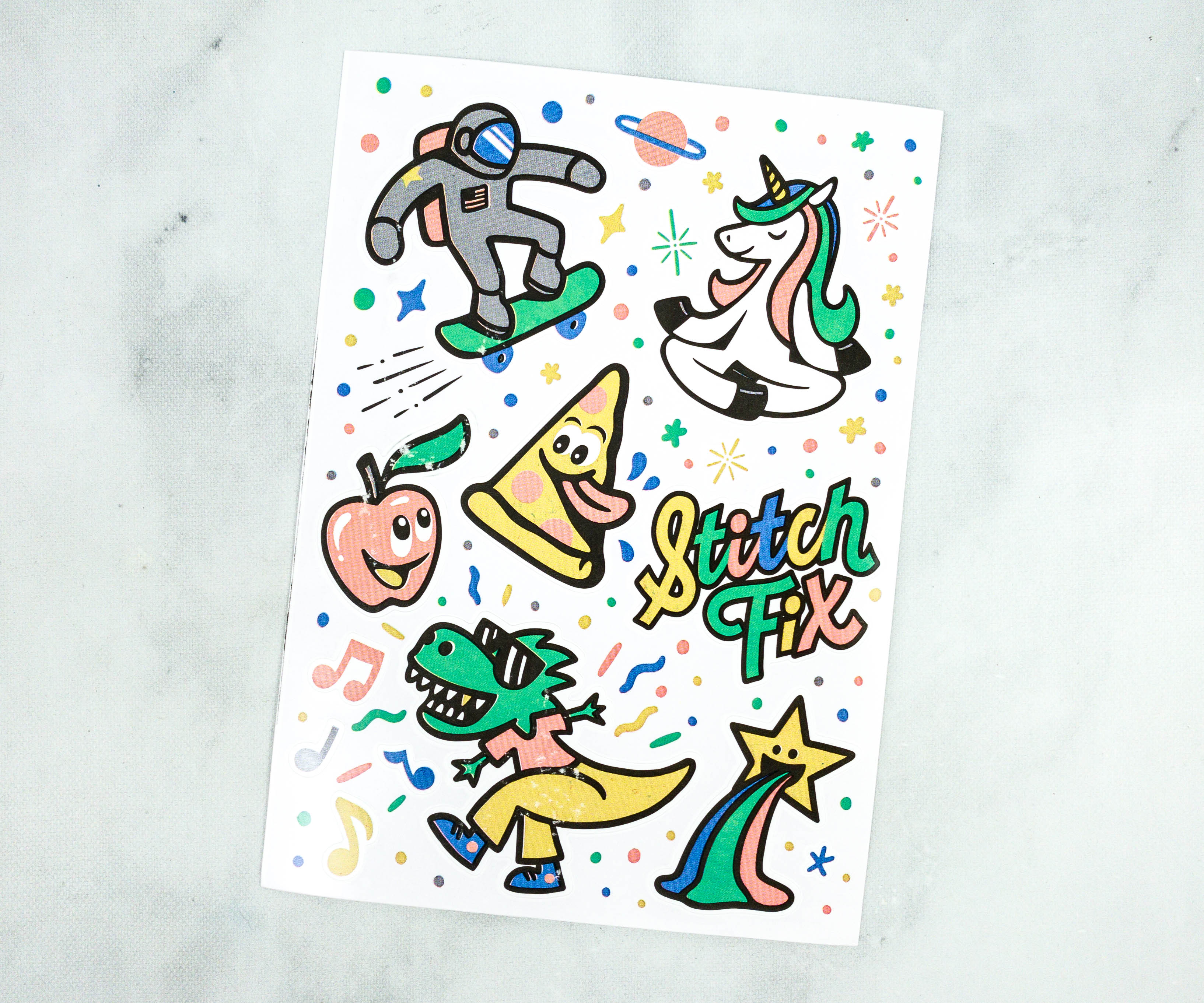 The kids' box includes a sheet of stickers with some cool, kid-friendly designs. How cute!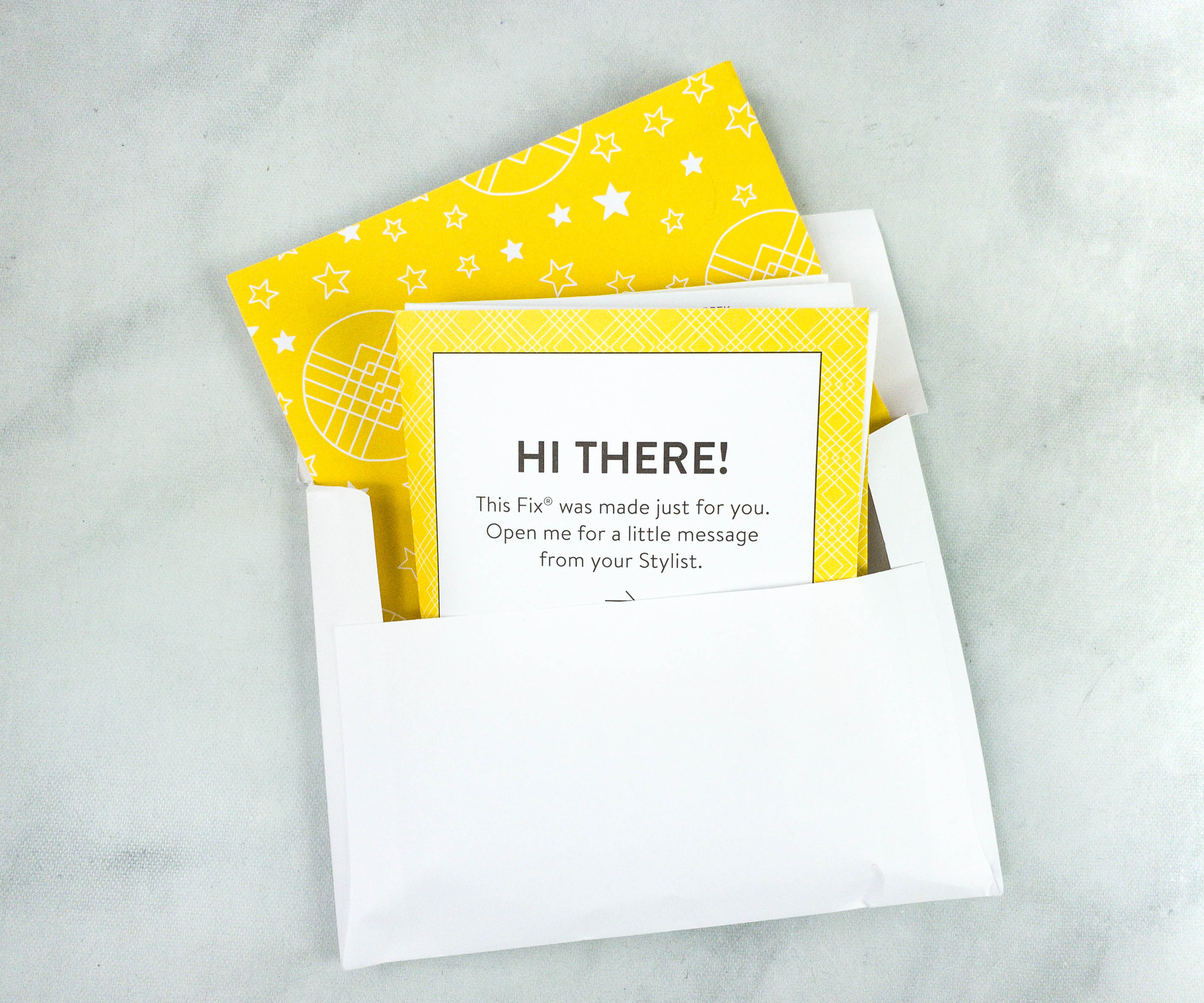 There's an envelope from Stitch Fix Kids!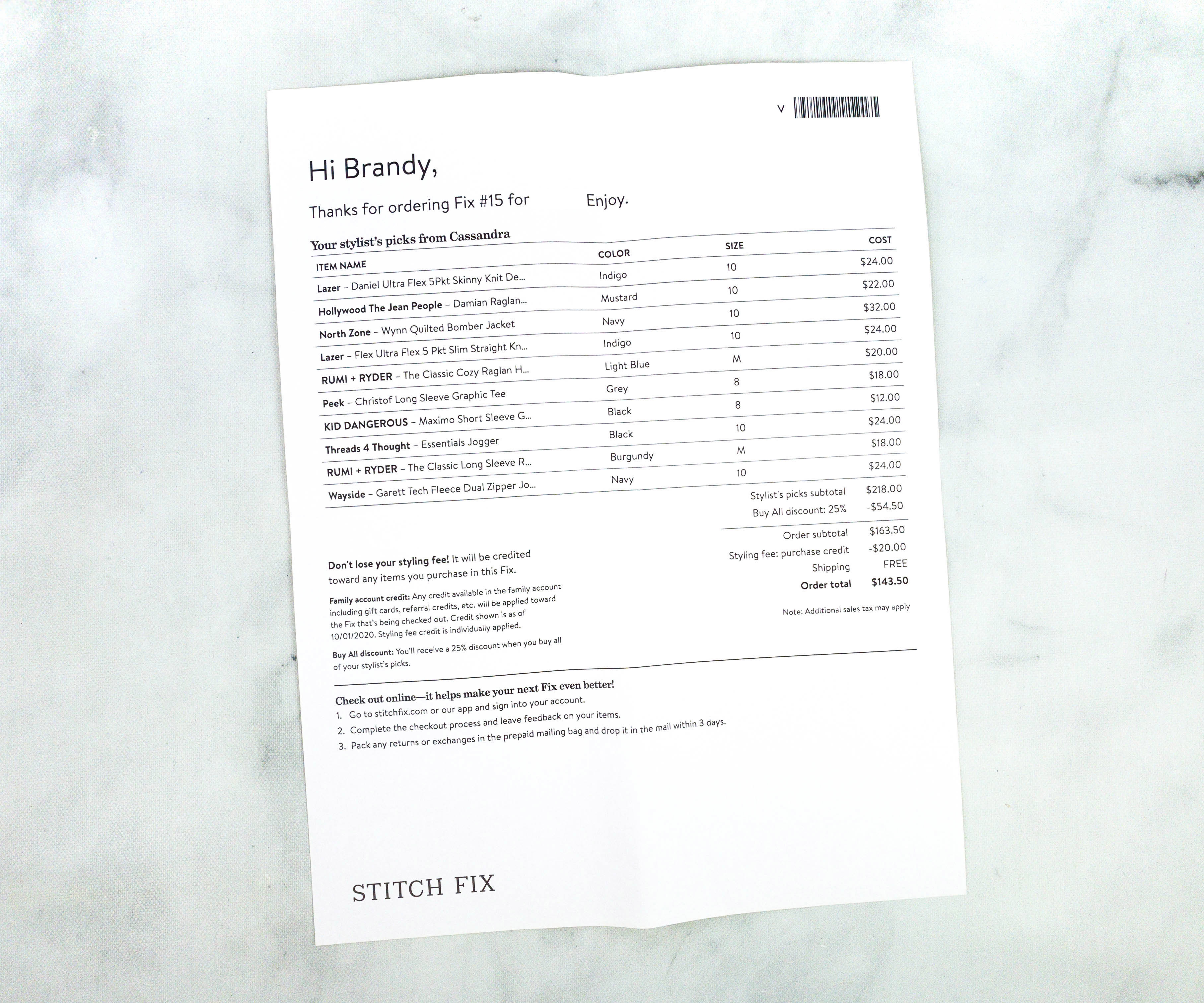 Inside the envelope is a personal message from the stylist and a rundown of the items in the box.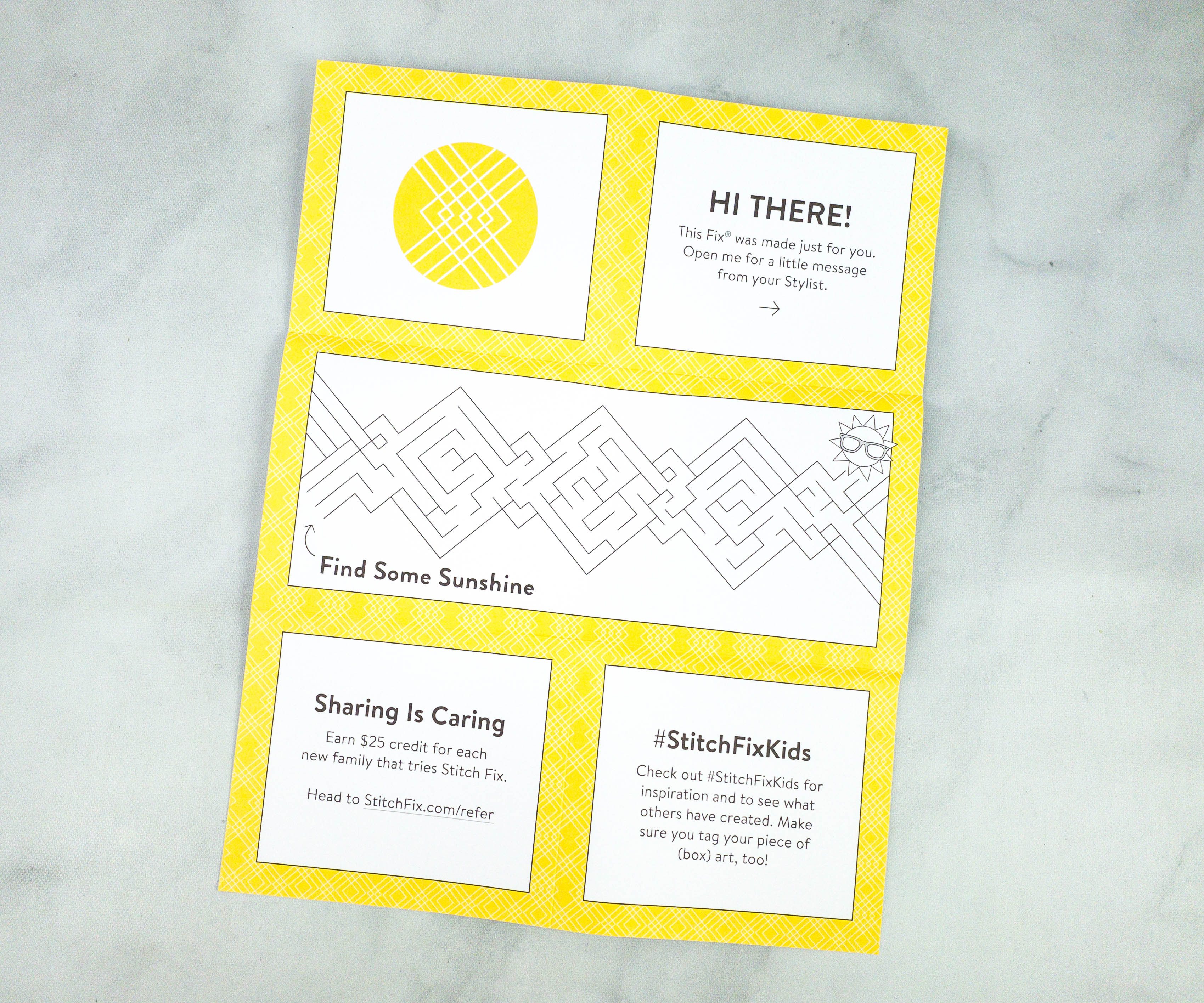 They don't have a styling guide like in the other Stitch Fix lines, because of the number of items in the kids' box.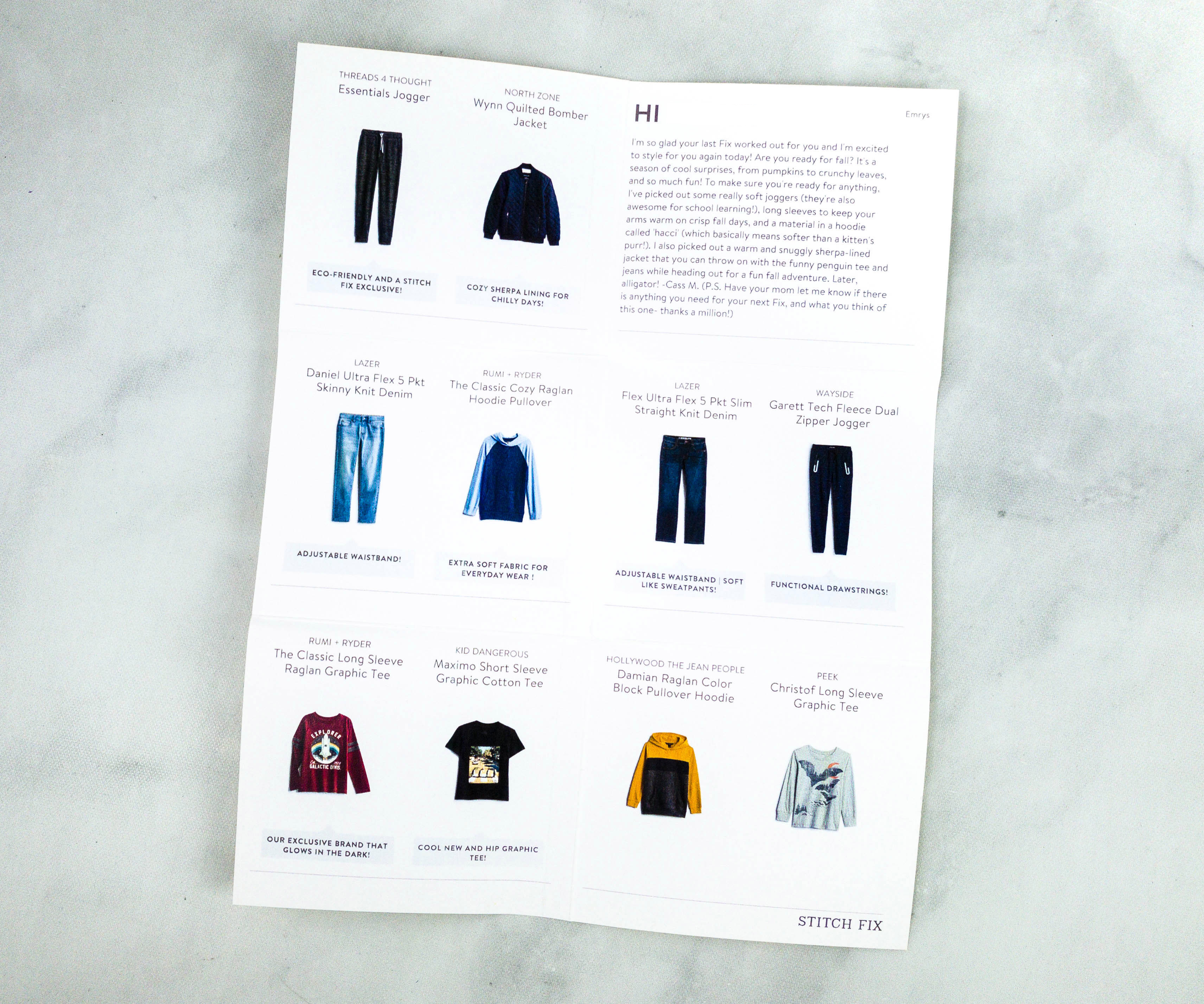 Here's a list of all the items included in this month's Stitch Fix along with their size, color, and price.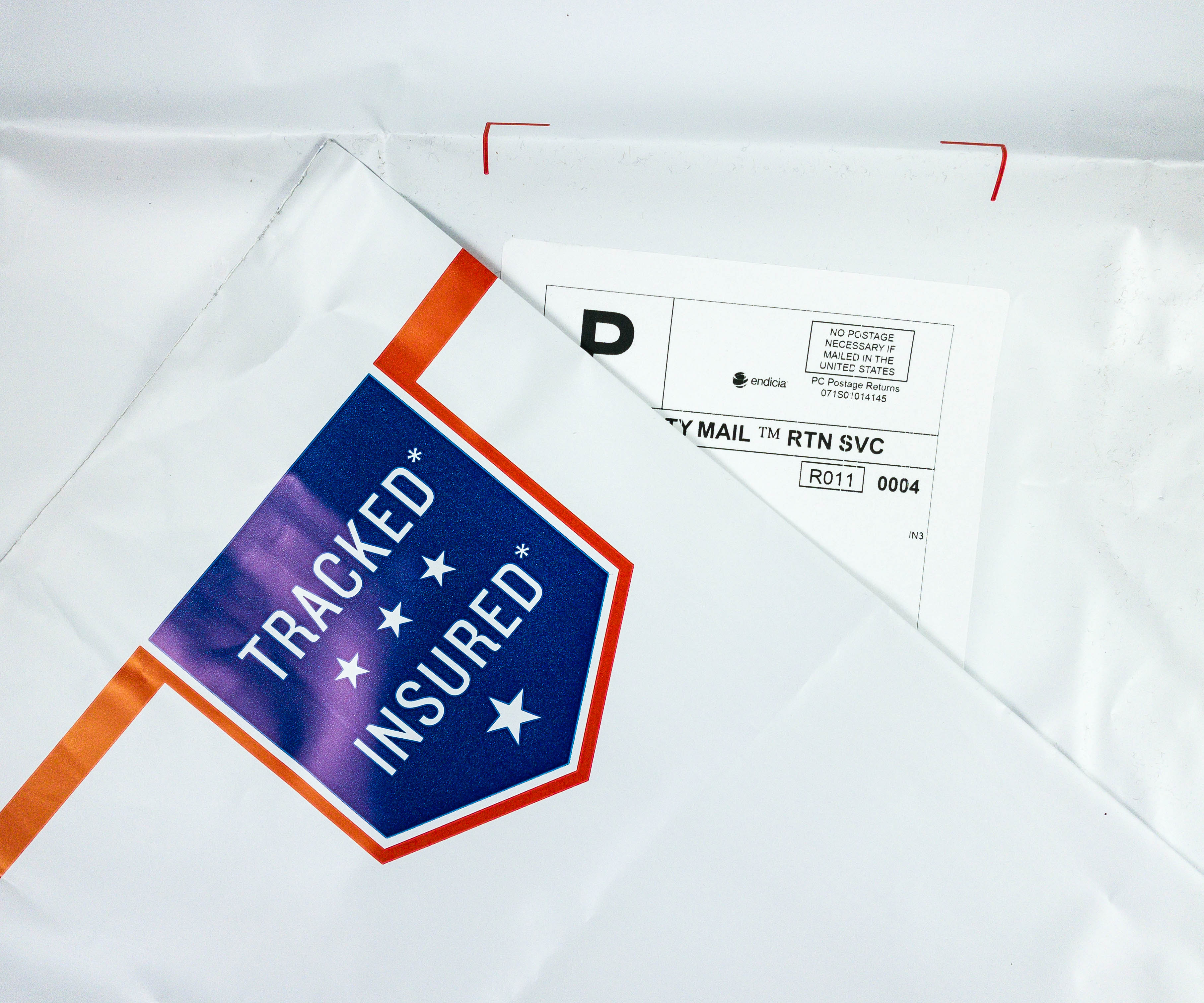 If there are any clothes that you wish to return, they provide a postage-paid return envelope for hassle-free shipping.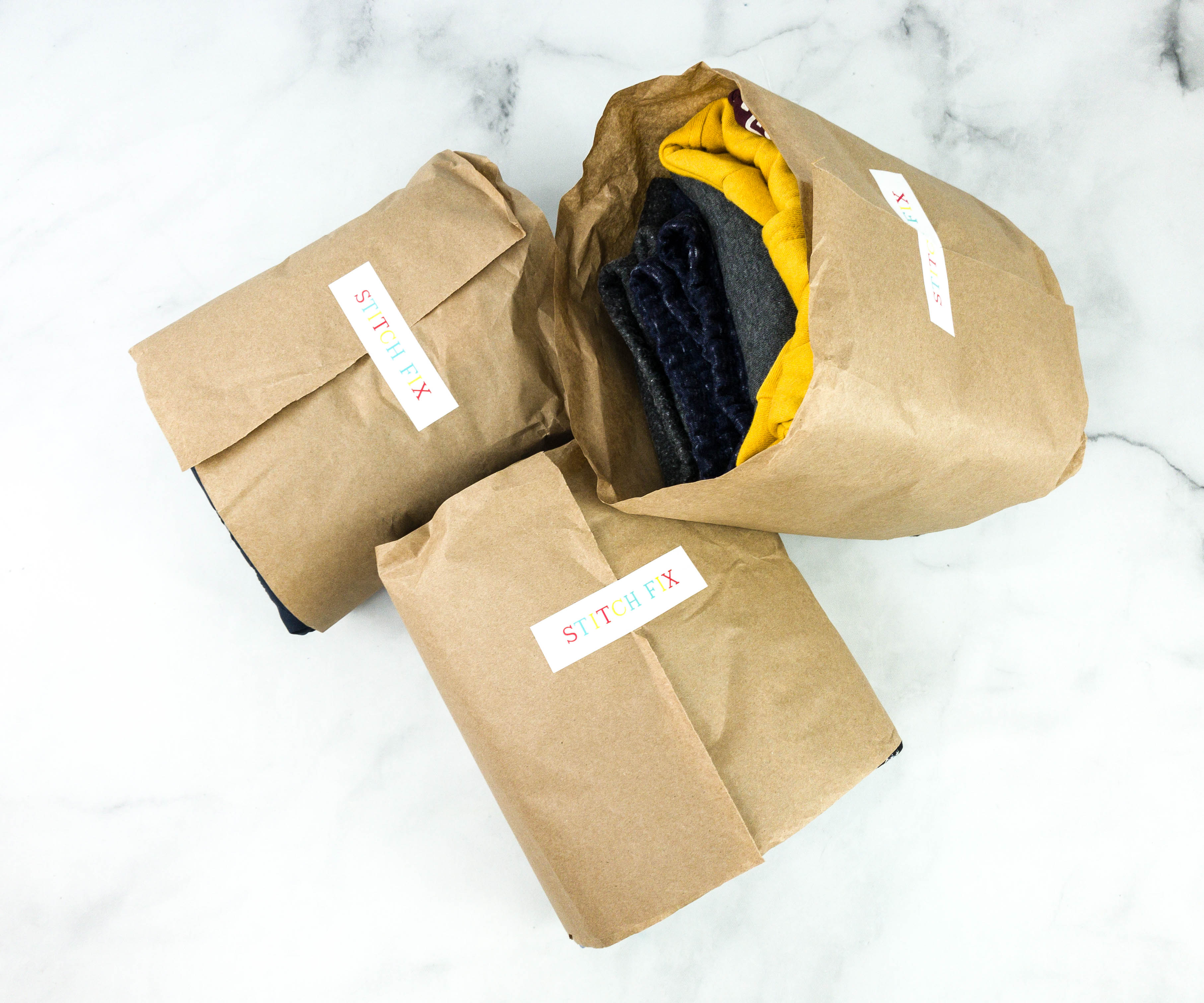 All the items are neatly packed! They just stack 'em and wrap 'em in tissue, so you don't have to open a ton of plastic bags.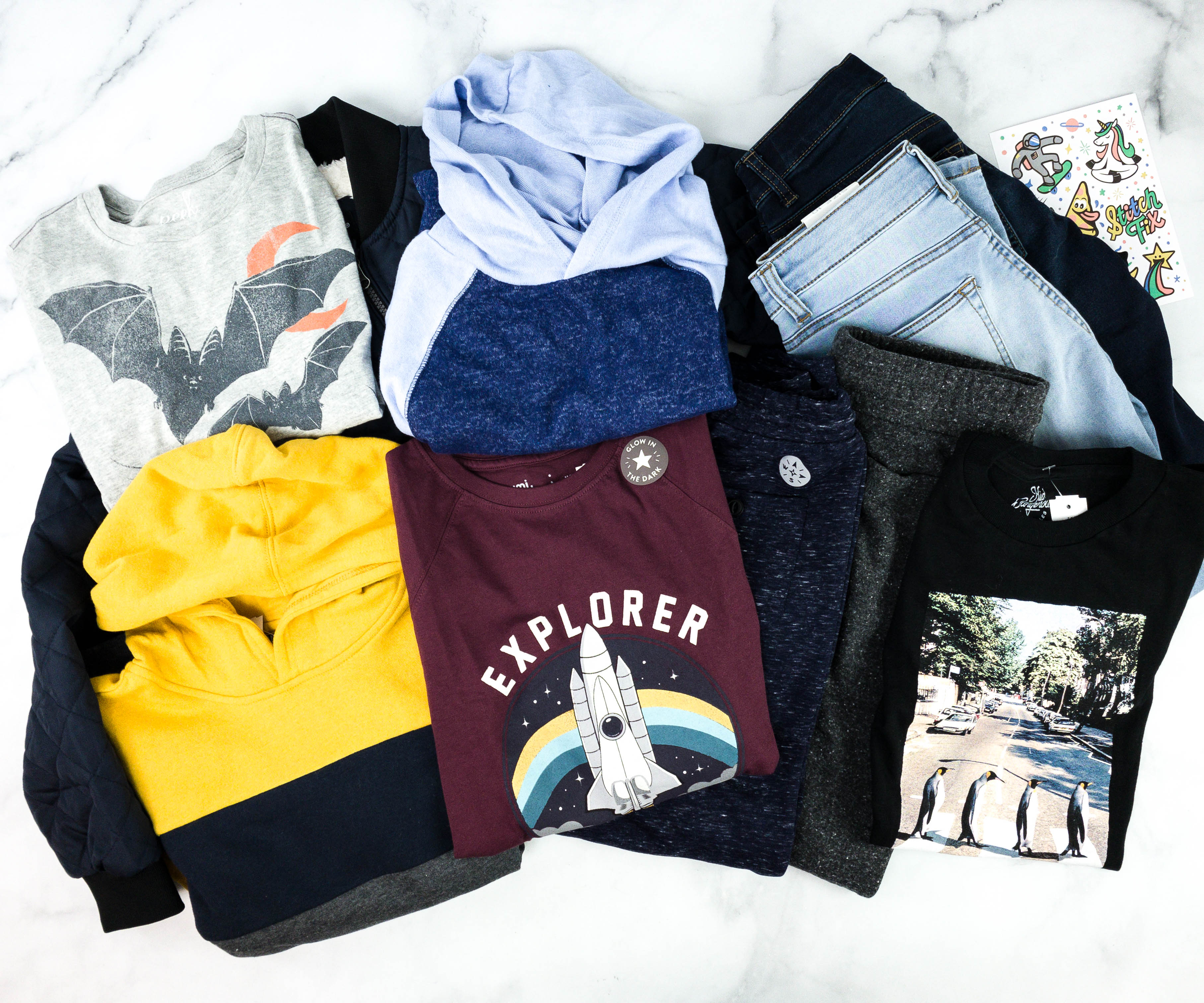 Everything in my box!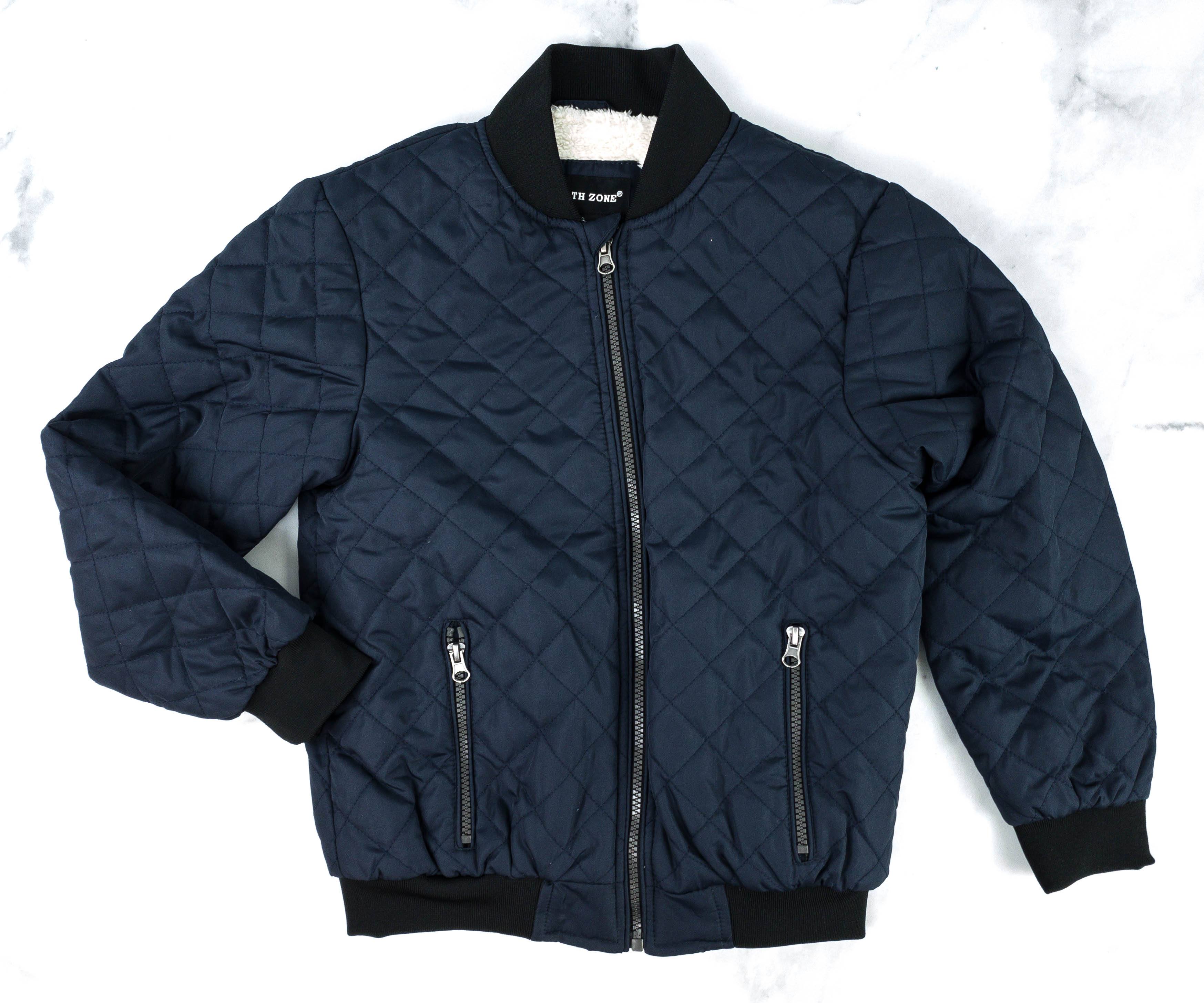 North Zone Wynn Quilted Bomber Jacket ($32) Here's a nice bomber jacket with a quilted design. It comes in navy blue with black linings that make for a polished look.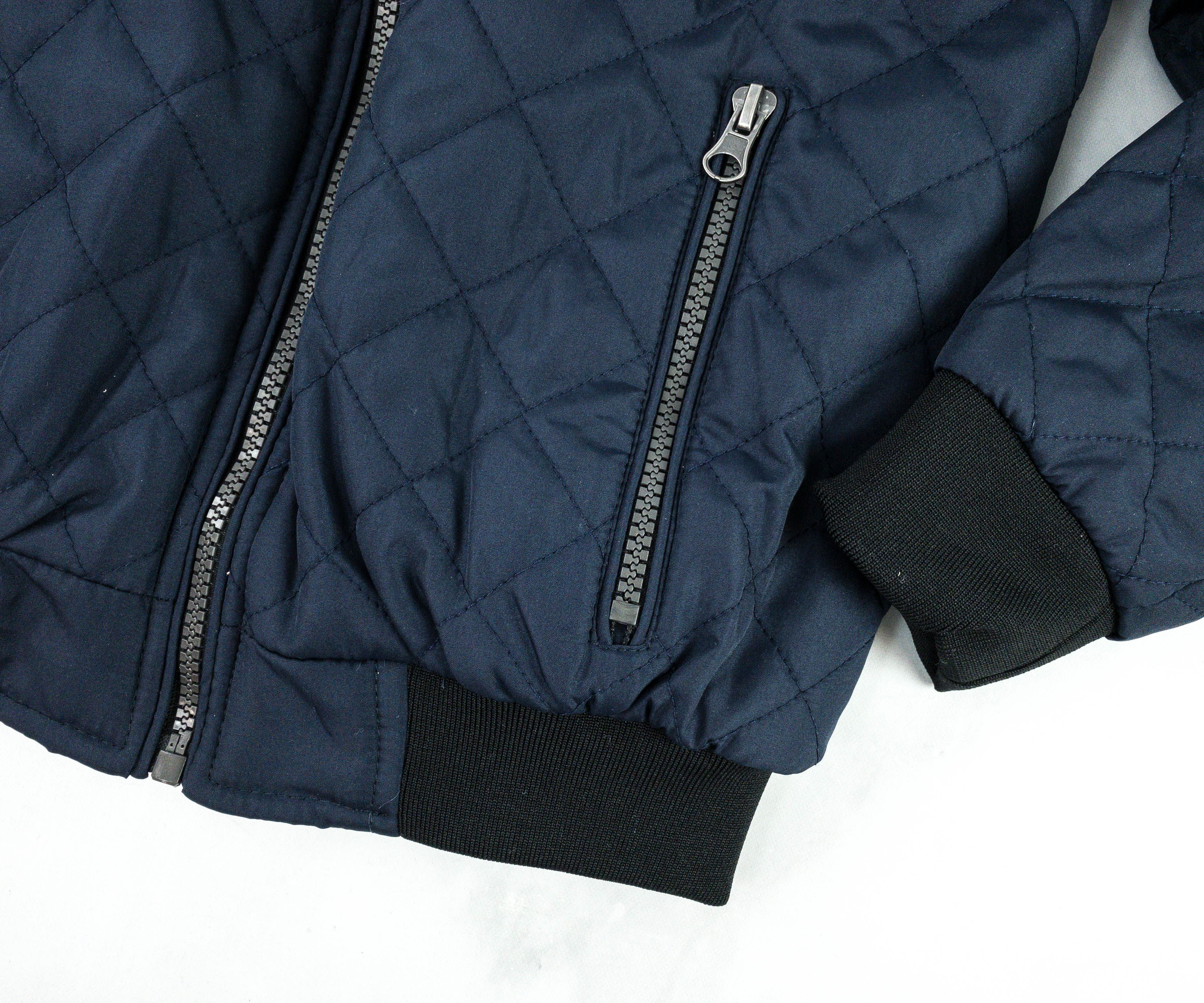 The sleeves and hem are cuffed, and there are also two zippered compartments in front.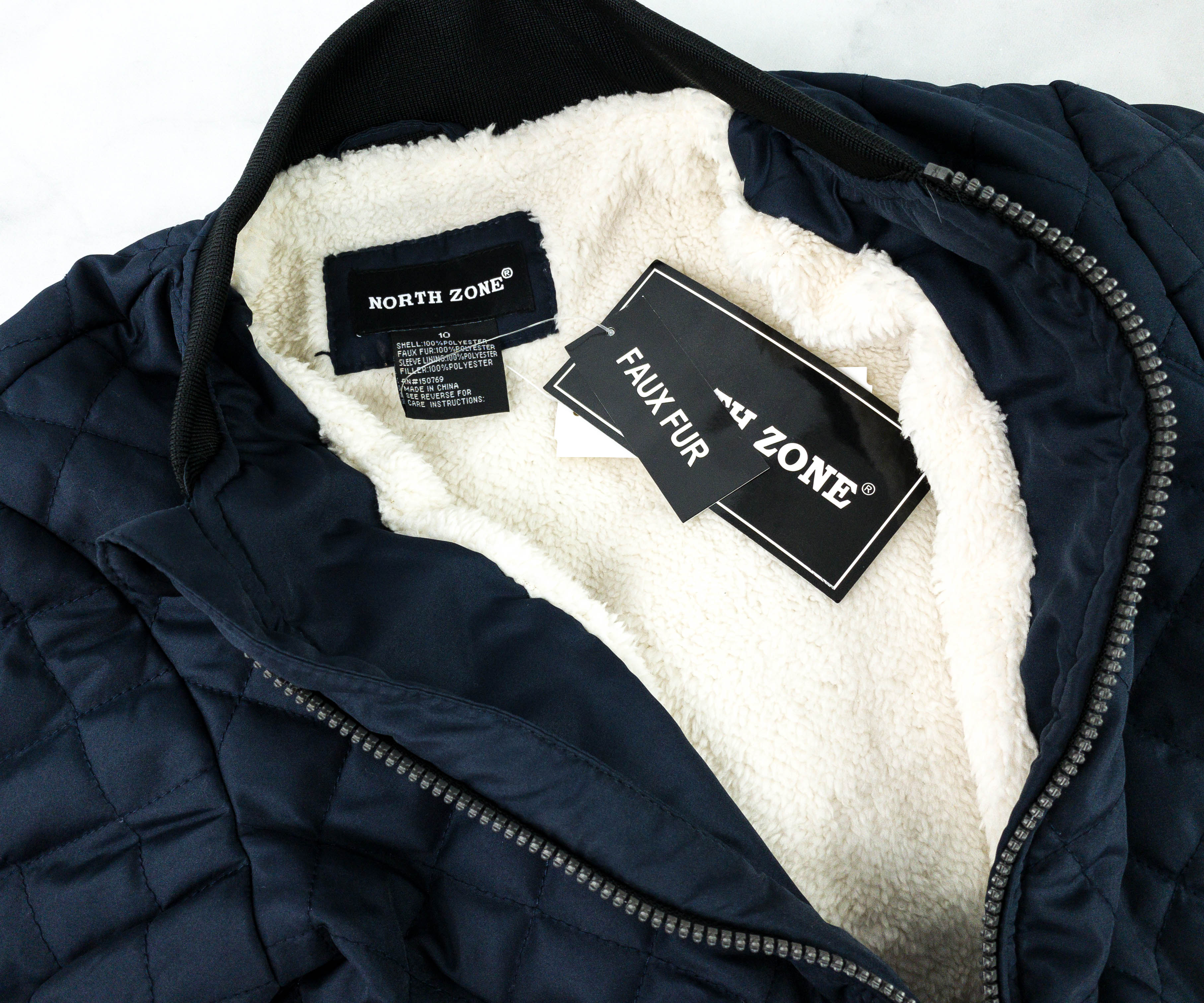 The main zipper goes all the way across the front. It also has a faux fur lining that is great for the upcoming season since this jacket provides additional warmth!
Wayside Garrett Tech Fleece Dual Zipper Jogger ($24) Next we got is a pair of jogger pants and they look so comfortable to wear!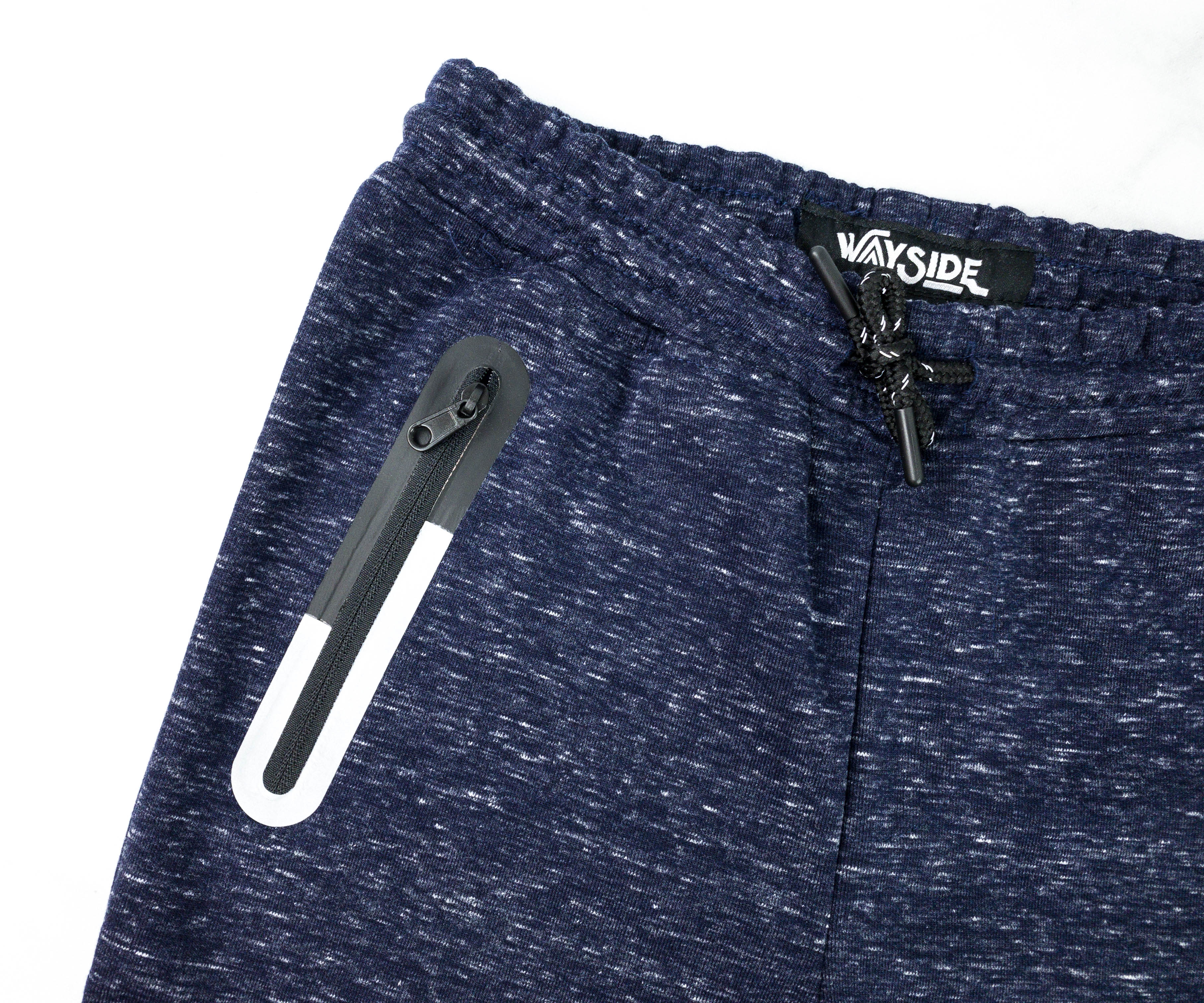 There are two zippered pockets on each side and the elastic waistband can be tightened using the drawstring.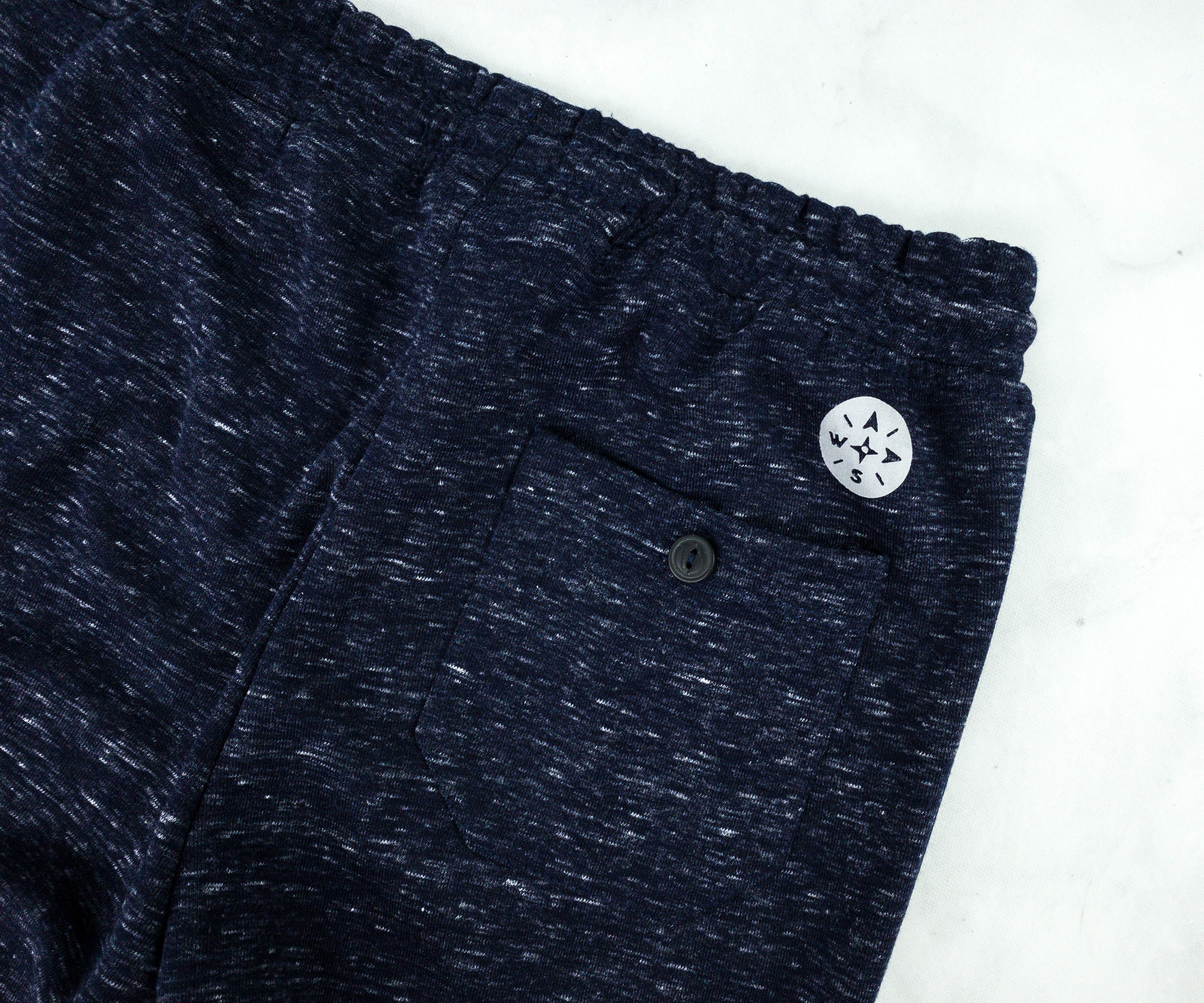 It came with a buttoned back pocket to make sure whatever your kid puts inside will be secured and won't just fall off. There's even a small compass design on the back!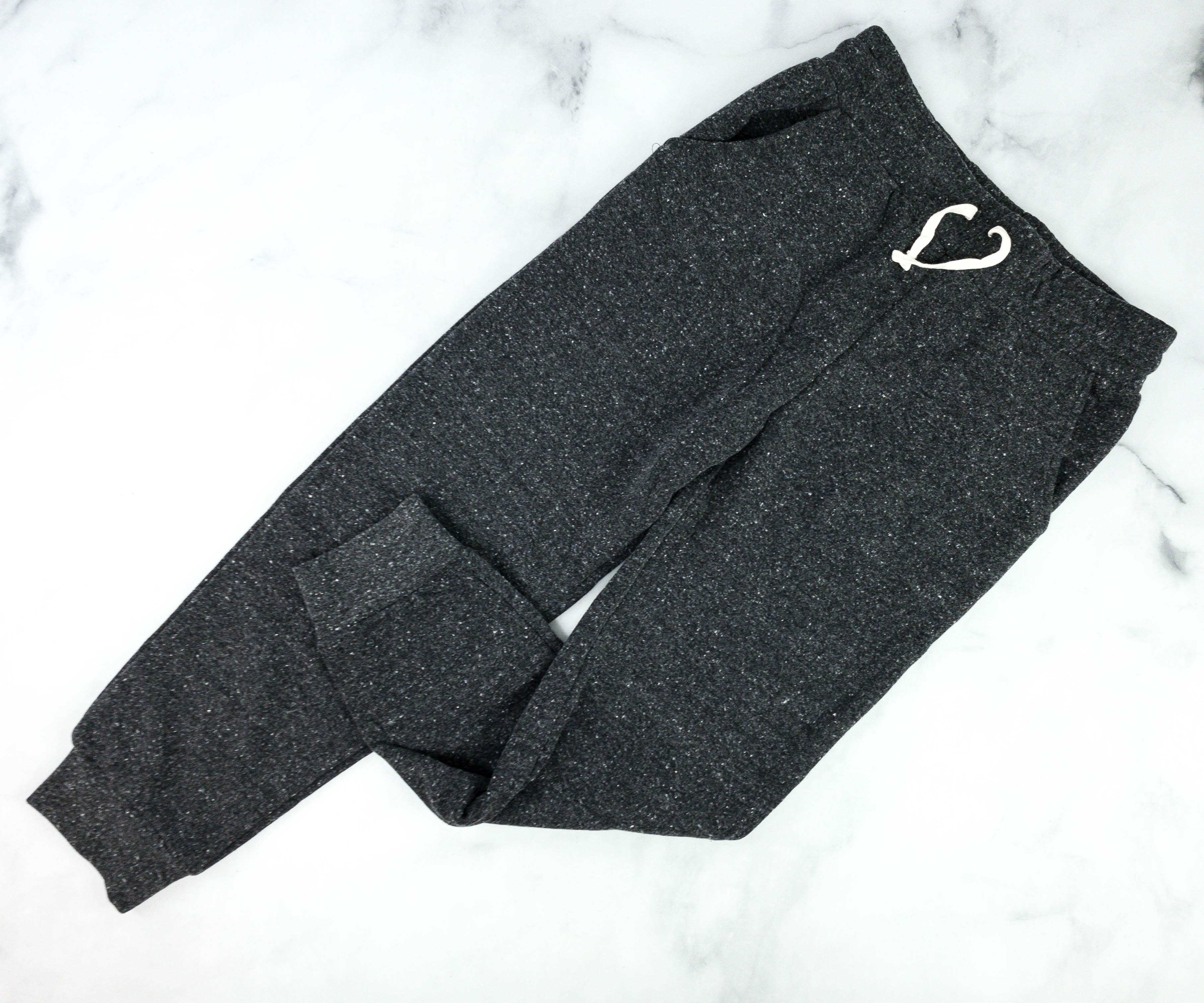 Threads 4 Thought Essentials Jogger ($24) It's another pair of jogger pants, which is simpler than the first one but still stylish!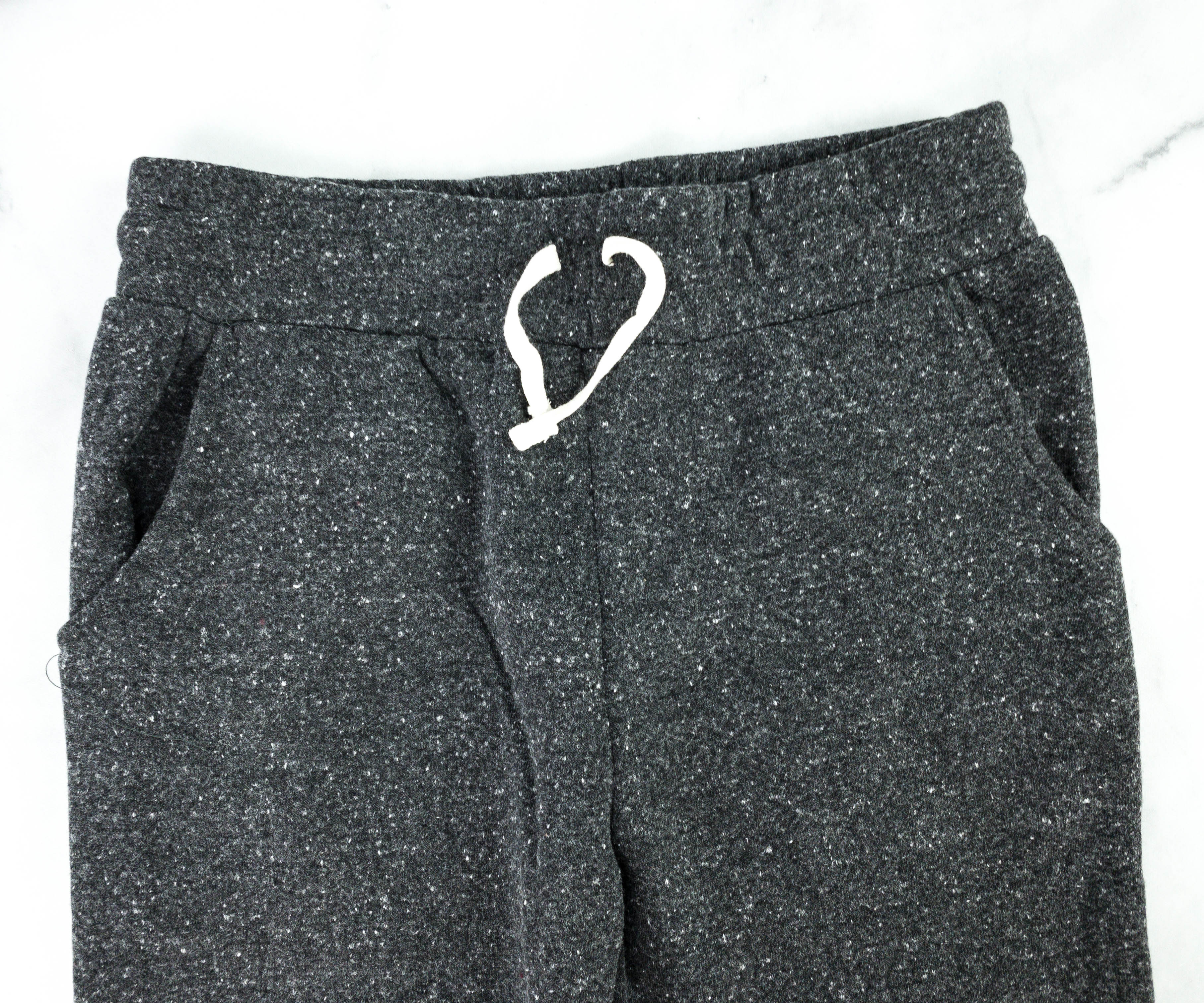 It has a textured gray color with a white drawstring to adjust the waistband. There are wide pockets on each side as well, but this one doesn't have an enclosure.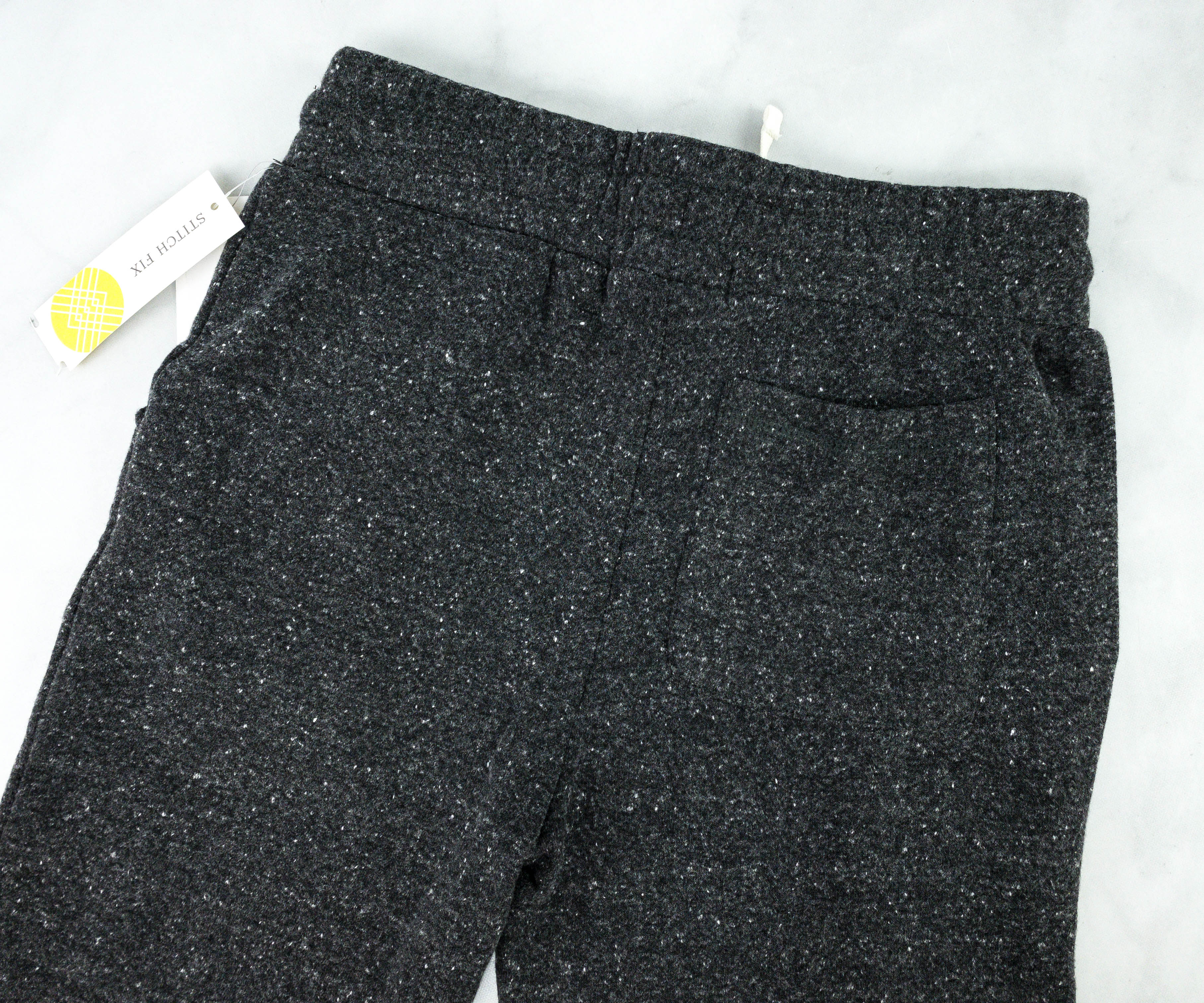 Like the other one, it also has one back pocket. I like the material of both the jogger pants as they're soft and stretchy. My son can easily move around while wearing them and that's great because he's always active!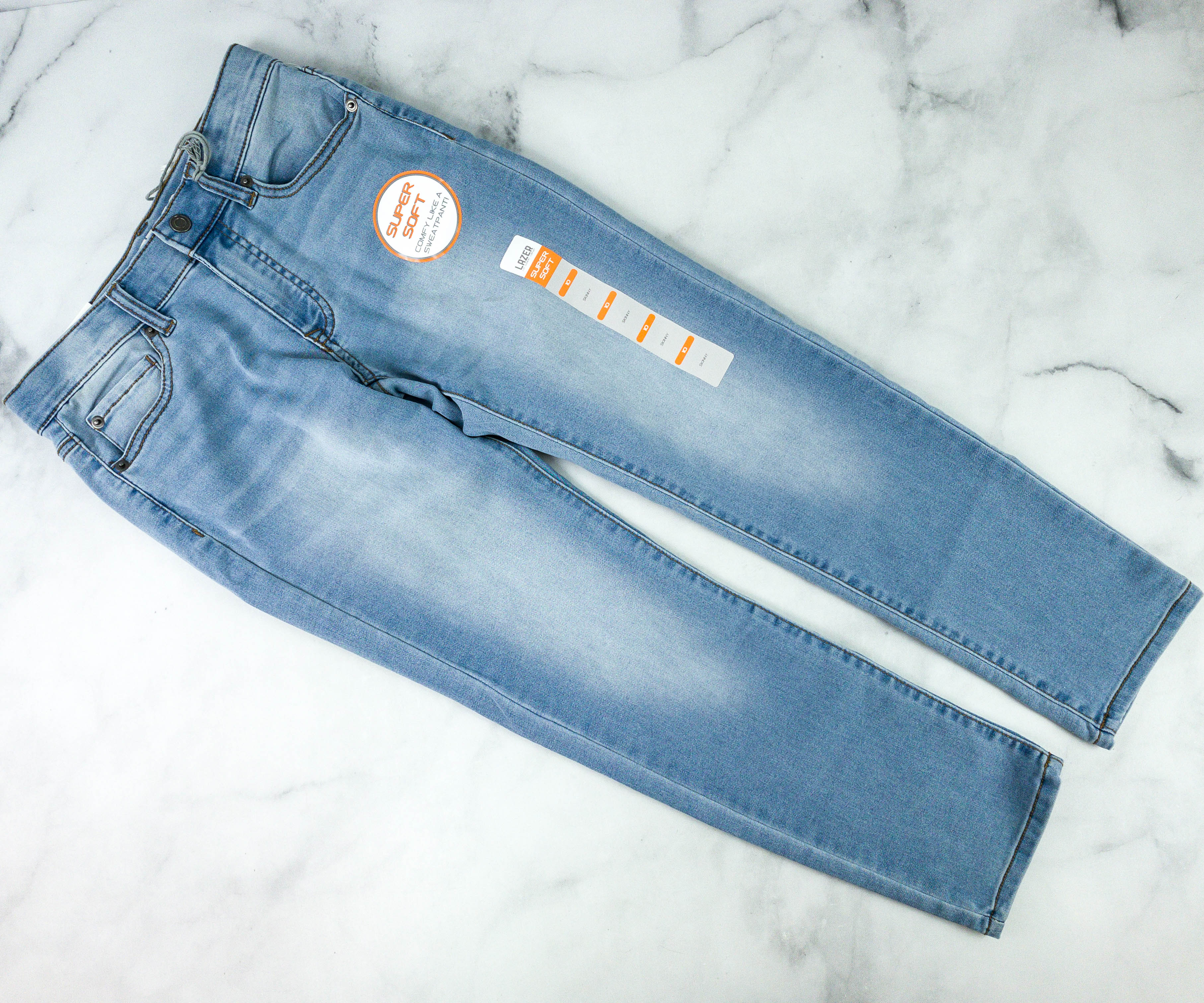 Lazer Daniel Ultra Flex 5 Pkt Skinnt Knit Denim ($24) They also included a pair of faded denim jeans in this month's fix!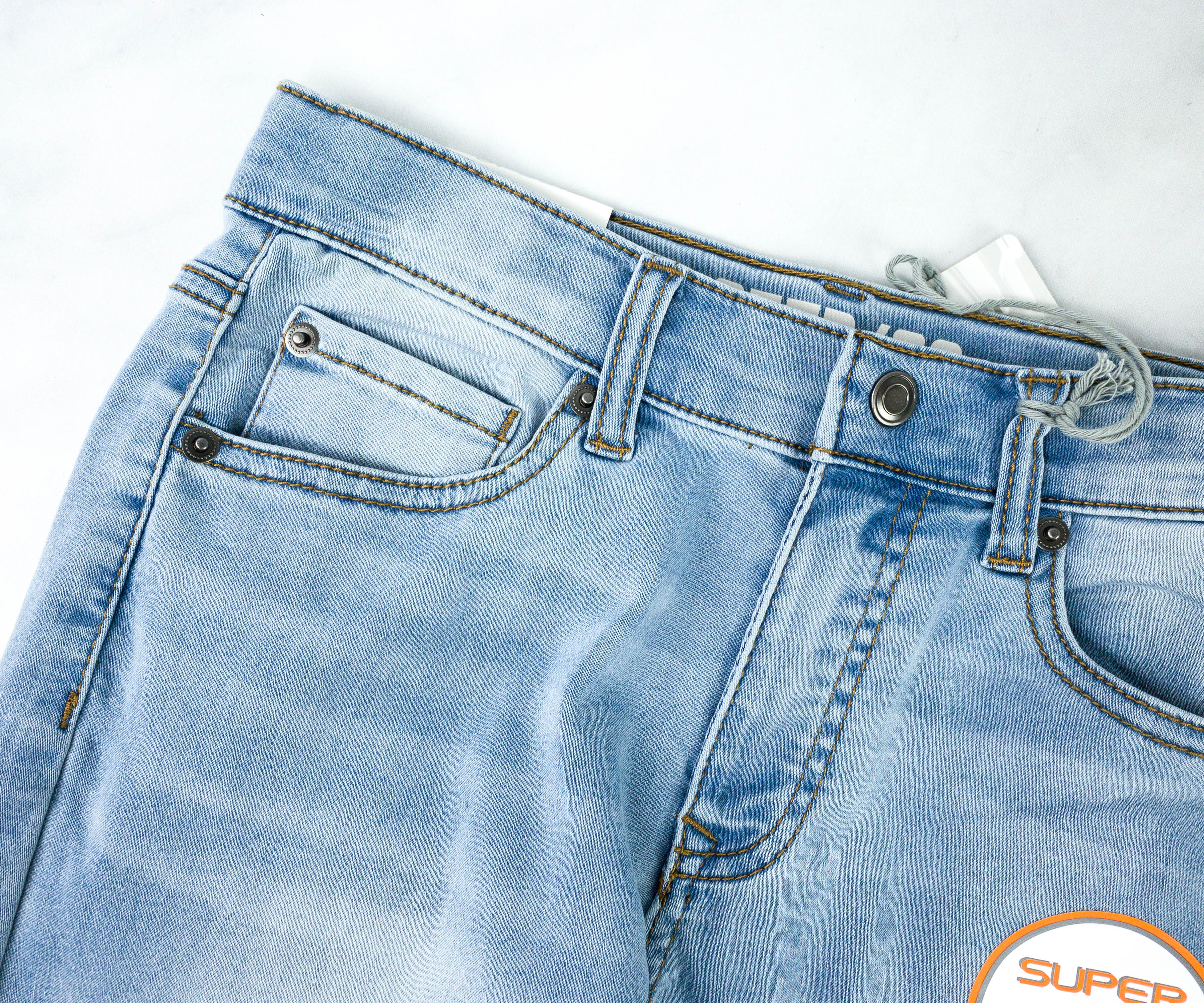 This one has a skinny cut which gives an illusion of added height when worn correctly. I like how this material doesn't feel as rough as others. It's softer and a bit more stretchy compared to regular denim.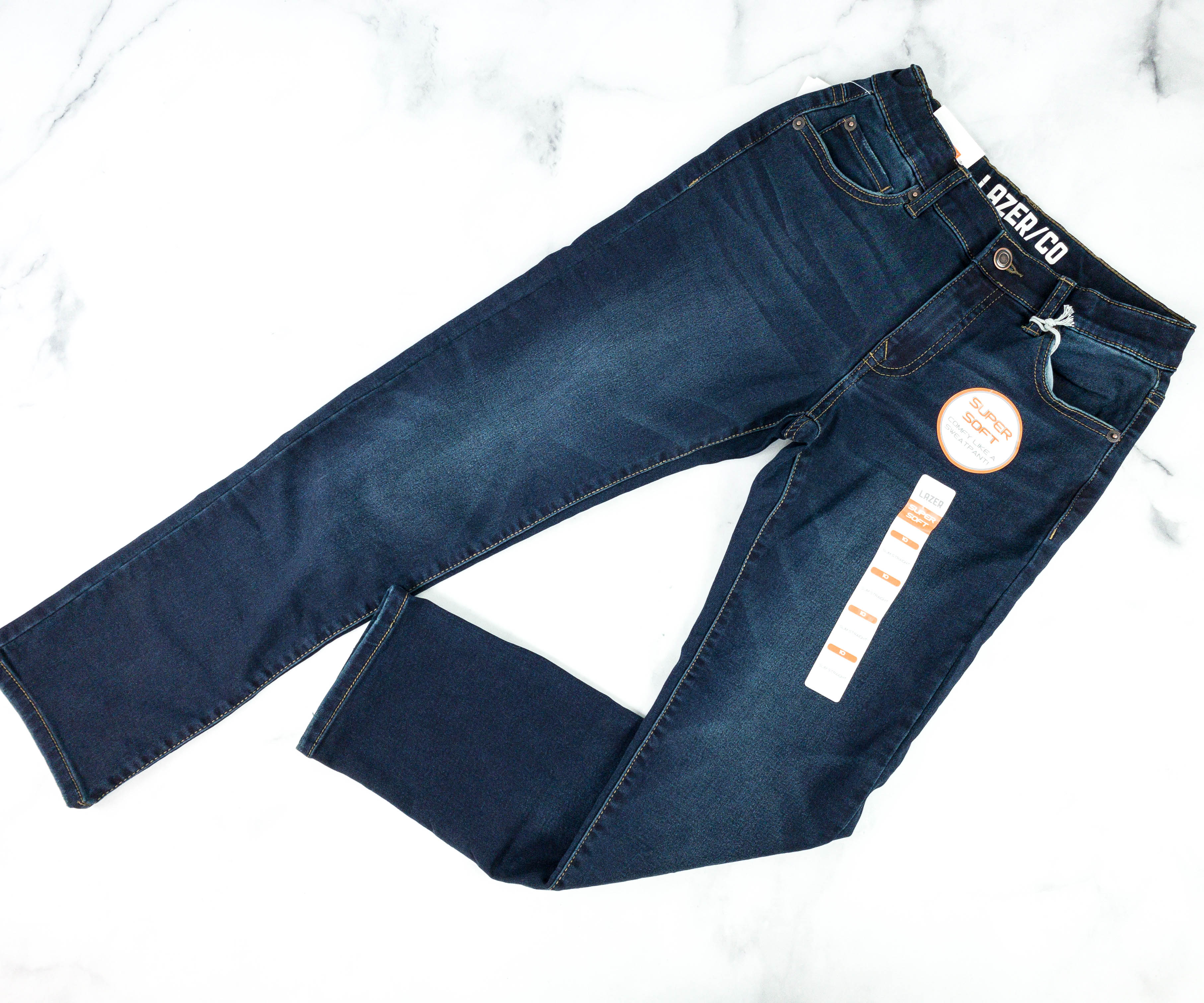 Lazer Flex Ultra FLex 5 Pkt Slim Straight Knit Denim ($24) Of course they included a deeper denim color, but this one has a straight cut.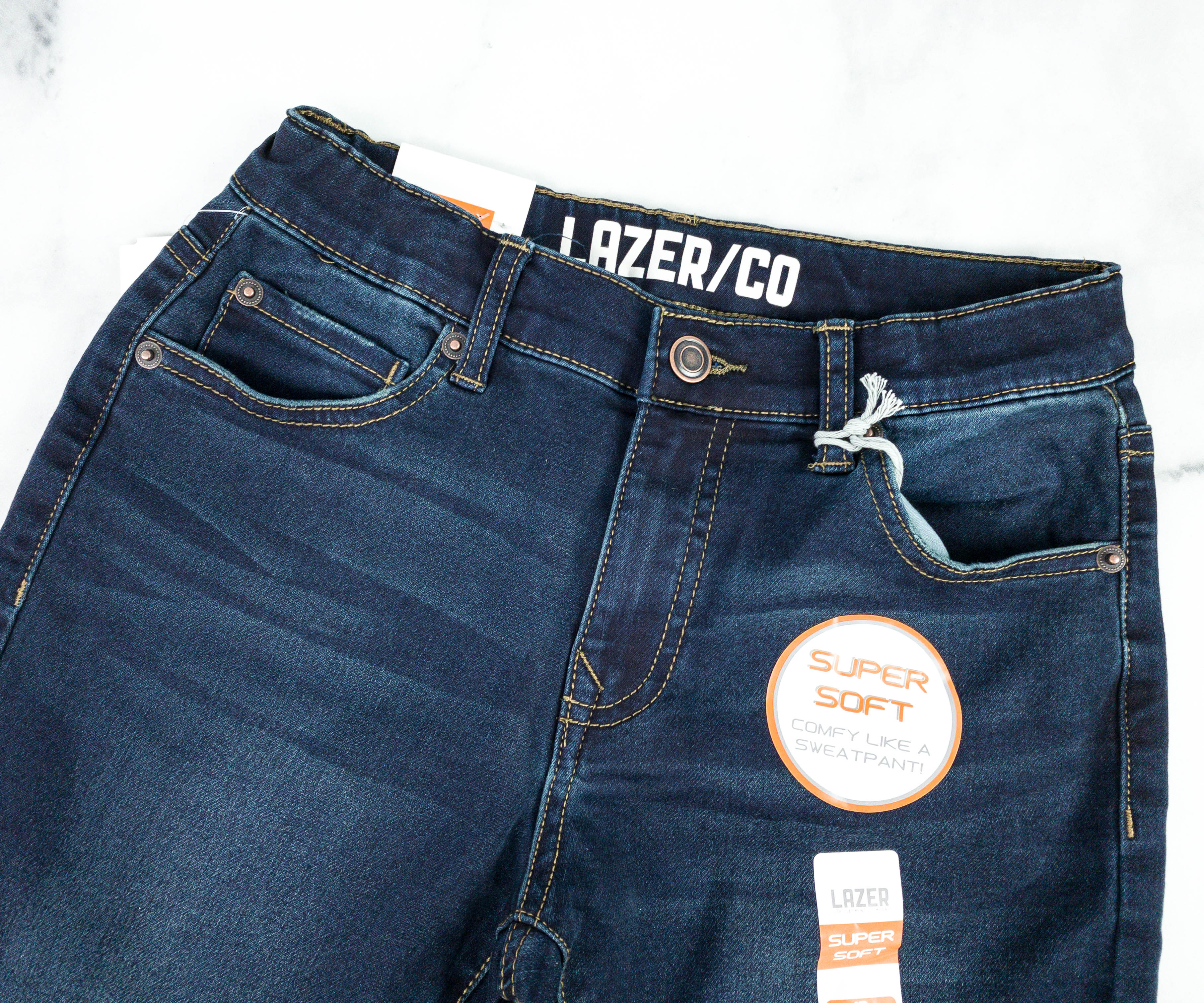 It also feels softer than regular jeans! My son likes these and it will be a nice addition to his wardrobe. They're also very versatile and you can go from regular casual to smart casual by just picking the right combination of shoes and shirts!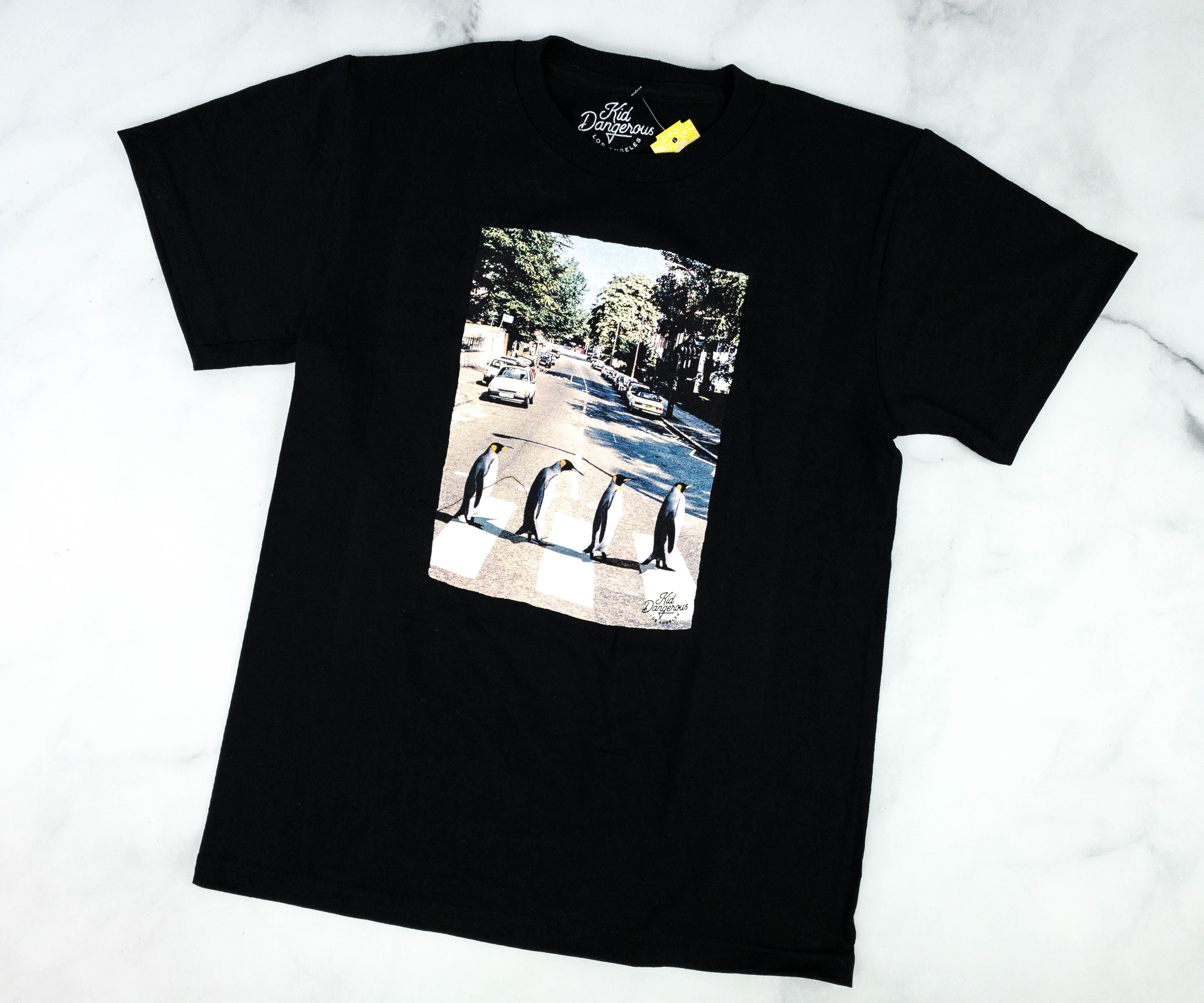 Kid Dangerous Maximo Short Sleeve Graphic Cotton Tee ($12) At first glance, I thought it had the iconic Beatles photo printed in front of this black shirt but they're actually penguins!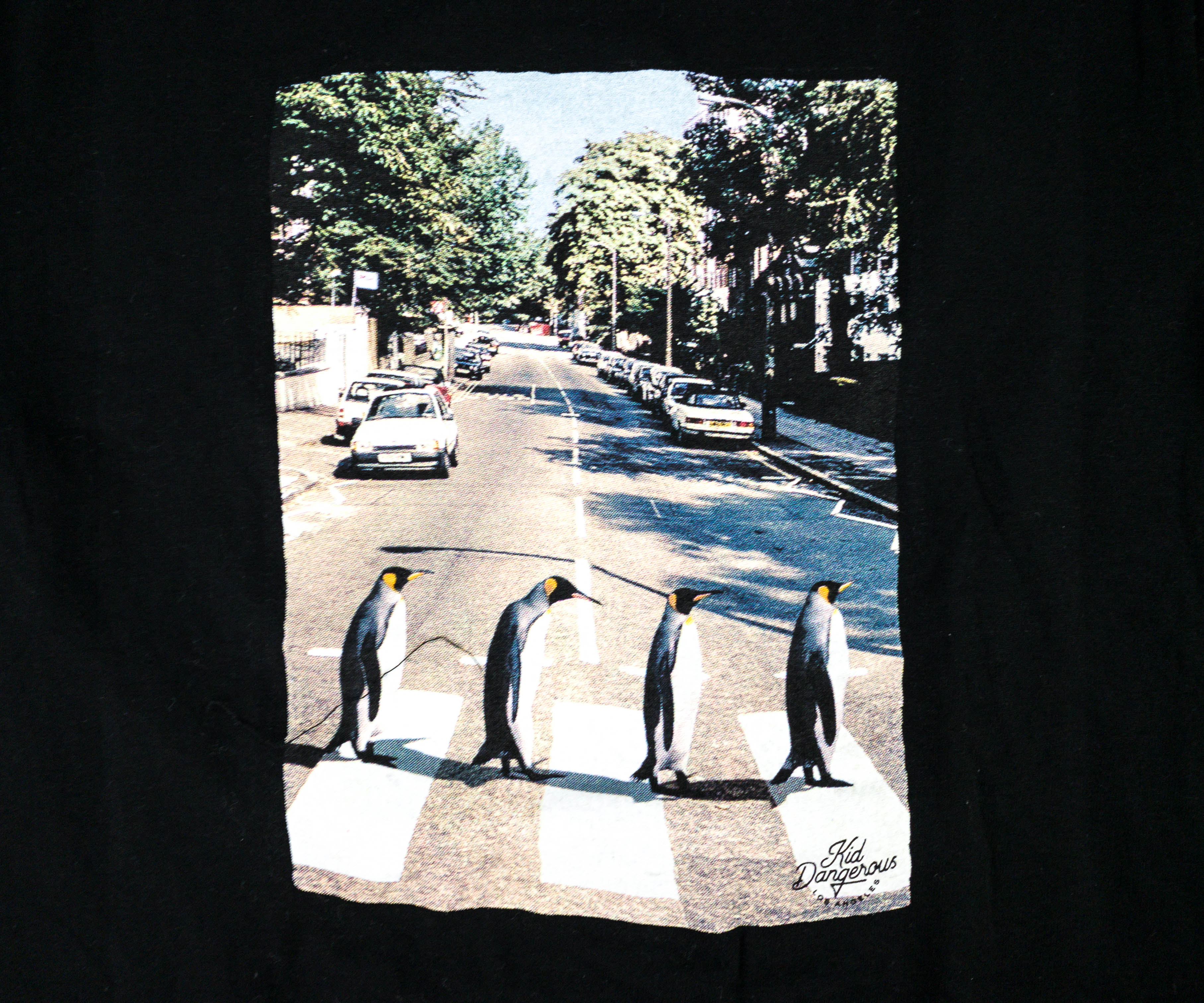 My son really likes this shirt and I couldn't blame him, it's comfortable and breathable to wear. Plus, the print is actually quite cute!
Rumi + Ryder The Classic Long Sleeve Raglan Graphic Tee ($18) To pair with any of the jeans in this fix is a raglan graphic tee! The maroon color is nice, it's not as common as the regular black and white but still versatile. The long sleeves are also good since we're approaching the winter season.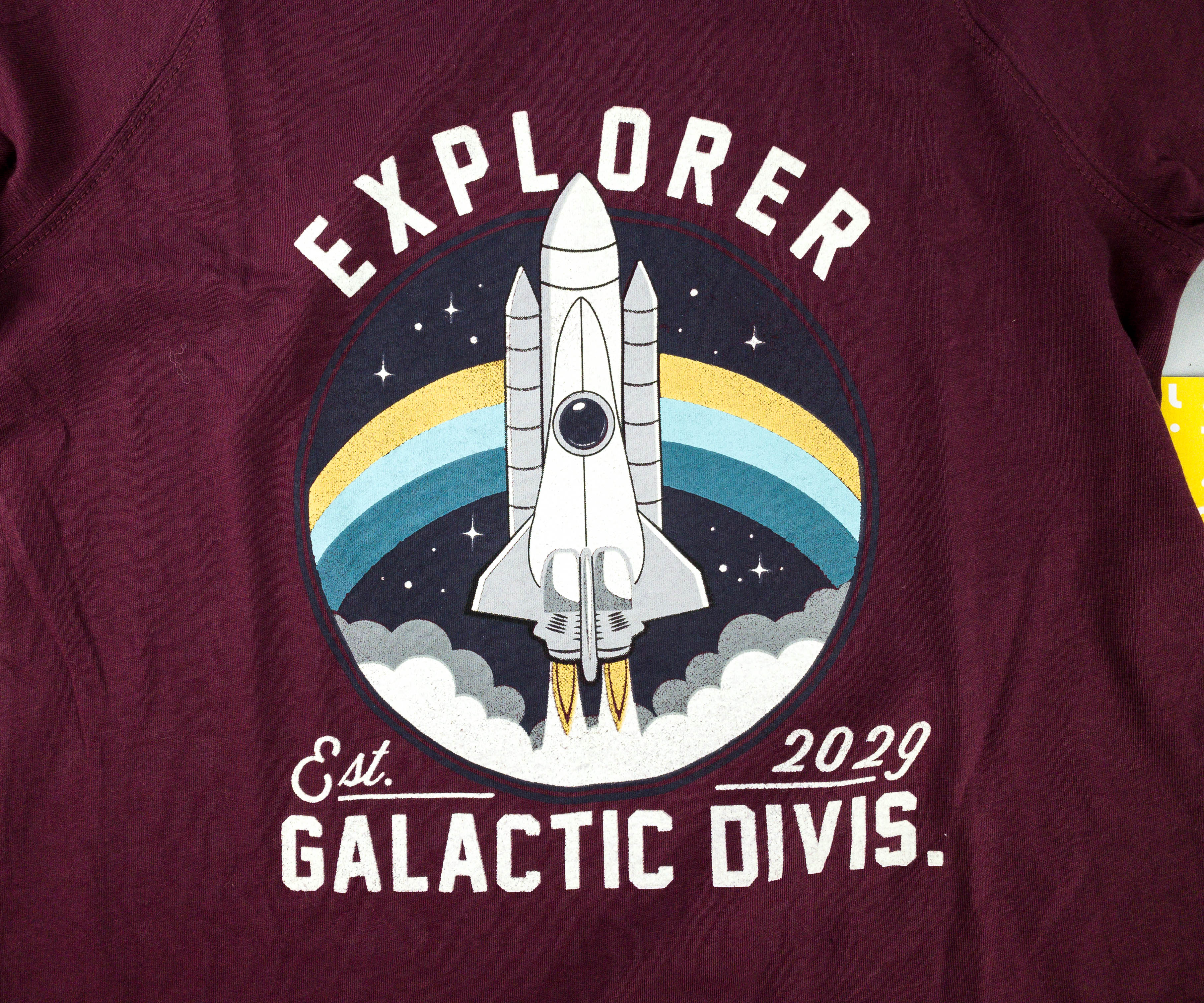 The print features a space ship out to explore the galaxy and my son thinks it's pretty cool.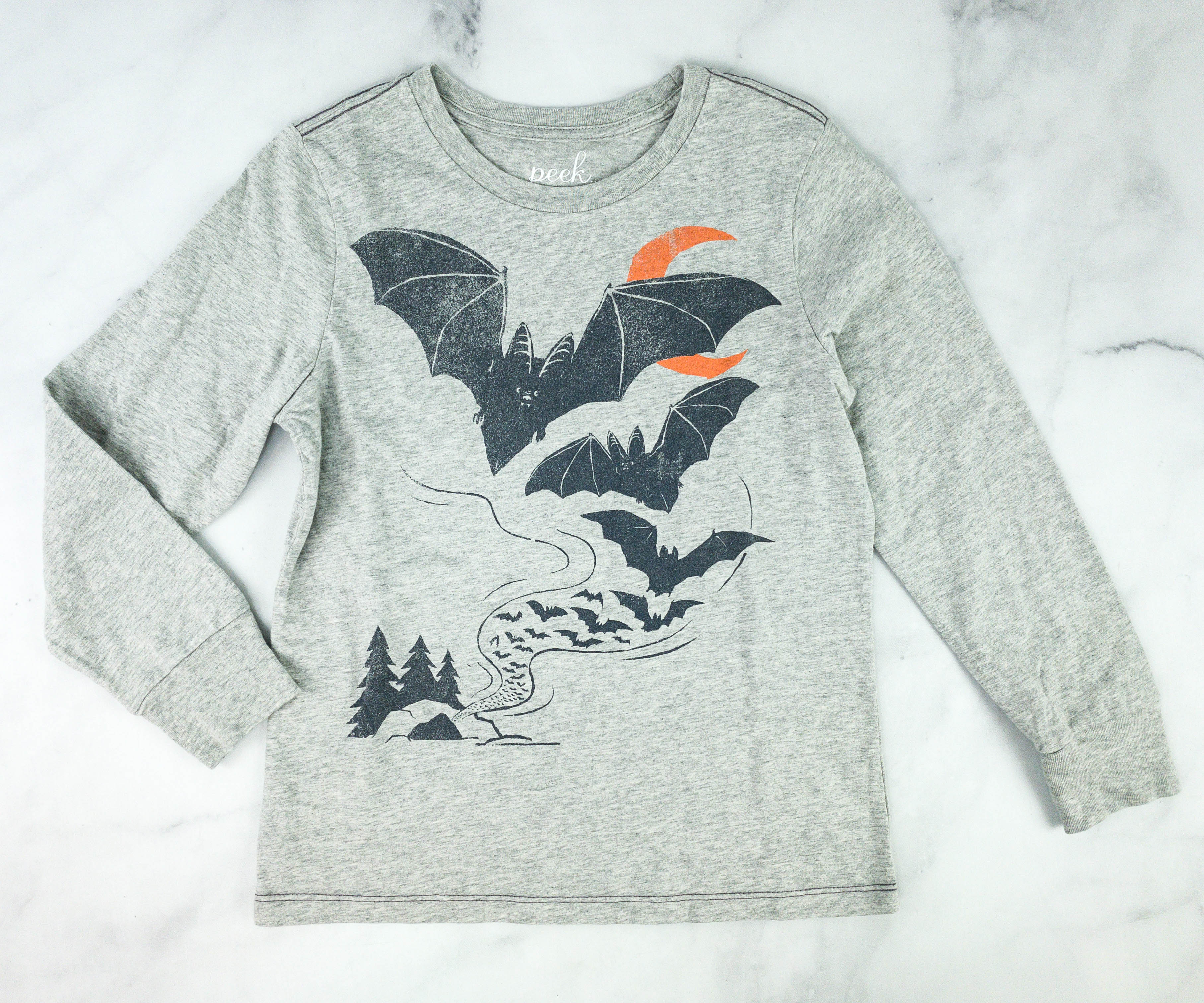 Peek Christof Long Sleeve Graphic Tee ($18) Here's another graphic long sleeve tee, and this time it has a Halloween vibe going on!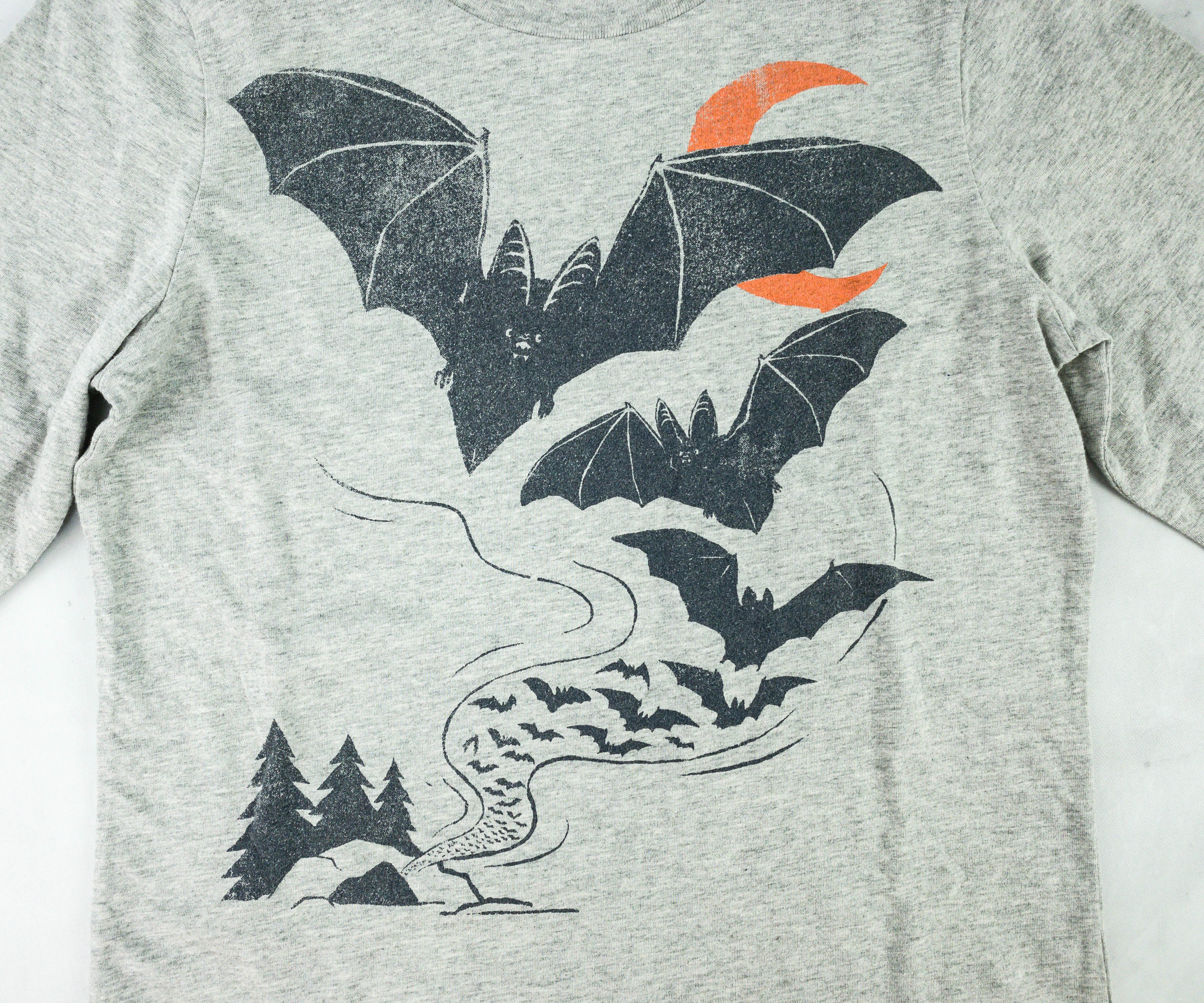 It features bats flying out of a cave! It has that faded look to the design which gives it a vintage vibe.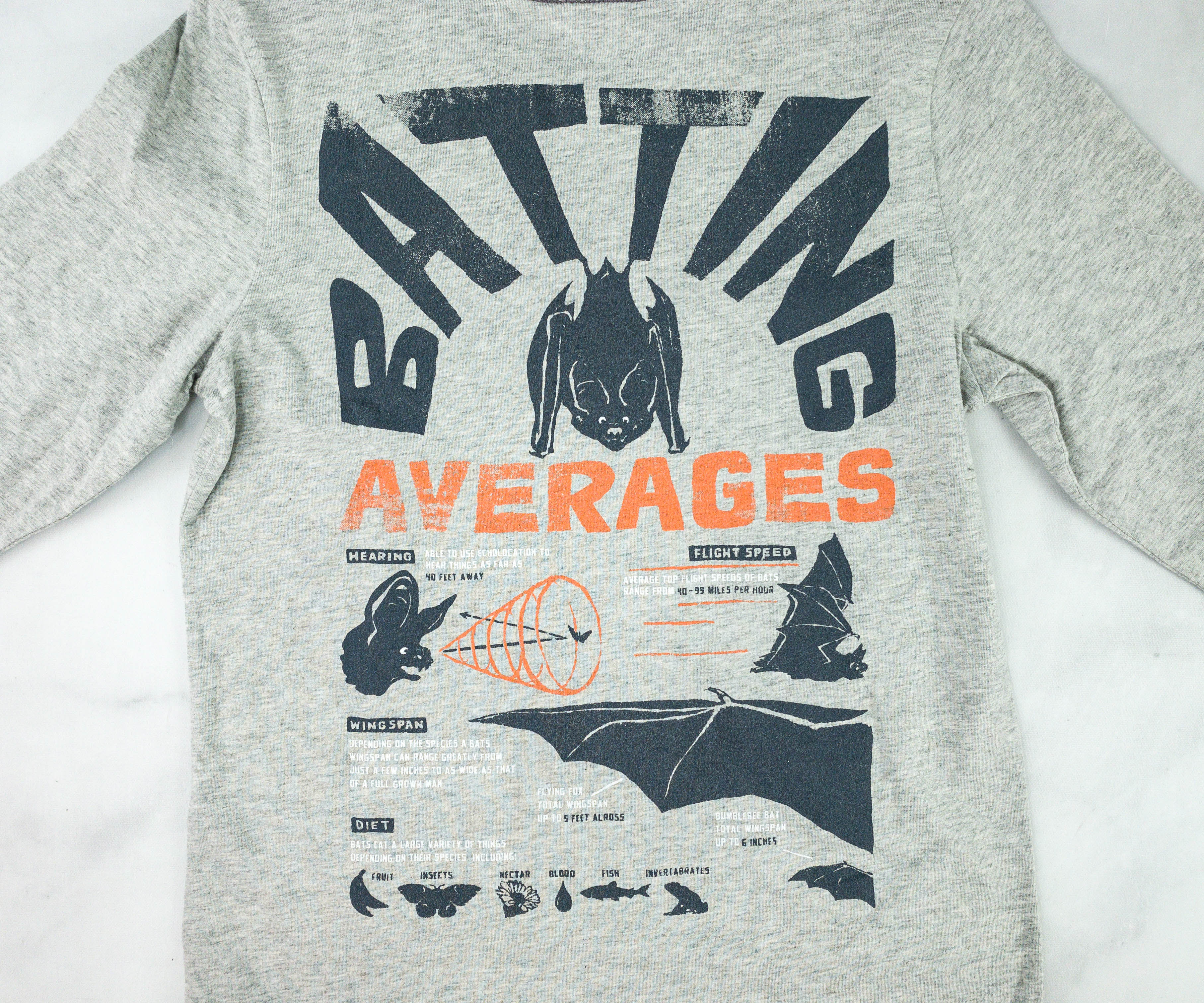 At the back, there is a full print featuring Batting Averages, which is all about bats' hearing, wing span, flight speed, etc. The fabric itself is soft and breathable, so my son doesn't have any problems wearing it.
Rumi + Ryder The Classic Cozy Raglan Hoodie Pullover ($20) Since we are approaching winter, they're sending more long-sleeved tops to keep my son warm and cozy. This one is a hoodie pullover!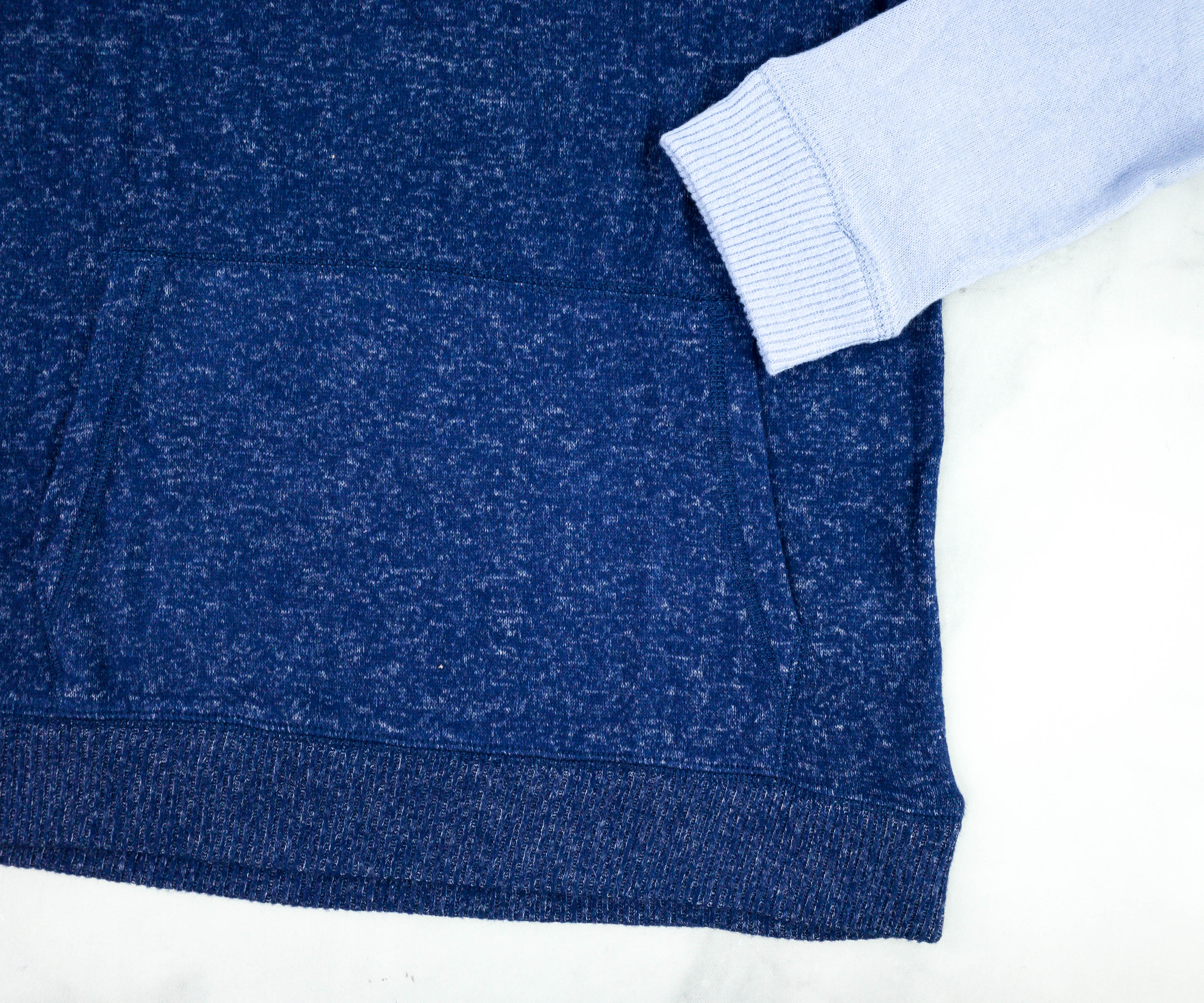 This hooded pullover has a front pocket that has an entry on each side where my son can keep his hands in to keep them warm!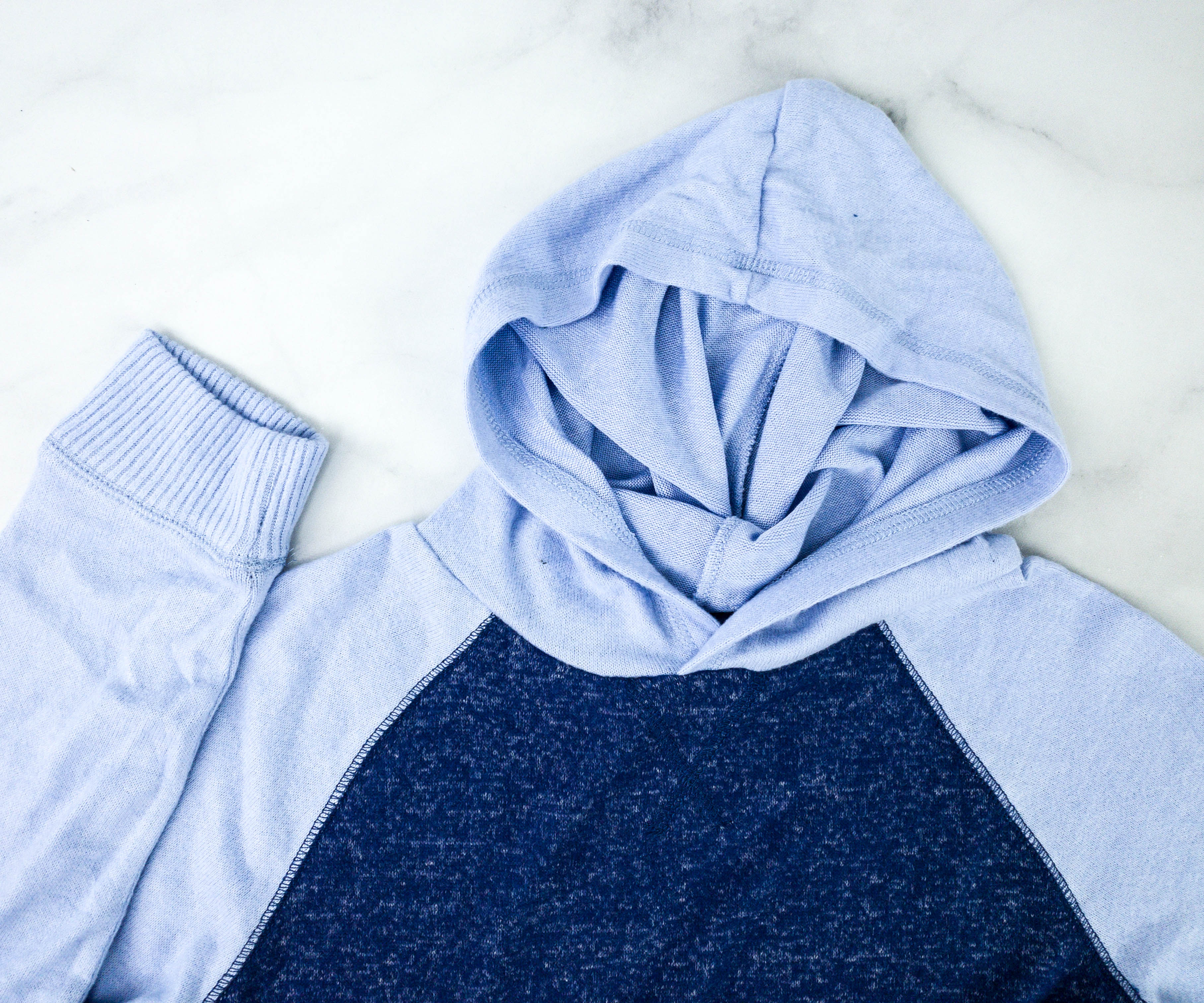 I like the color-blocking of this piece as the combination of the lighter shade of blue went really well with the textured darker blue shade. I also really like how soft the fabric of this piece is.
Hollywood The Jean People Damian Raglan Color Block Pullover Hoodie ($22) The second color-block hoodie features the colors gray, black, and a nice pop of yellow!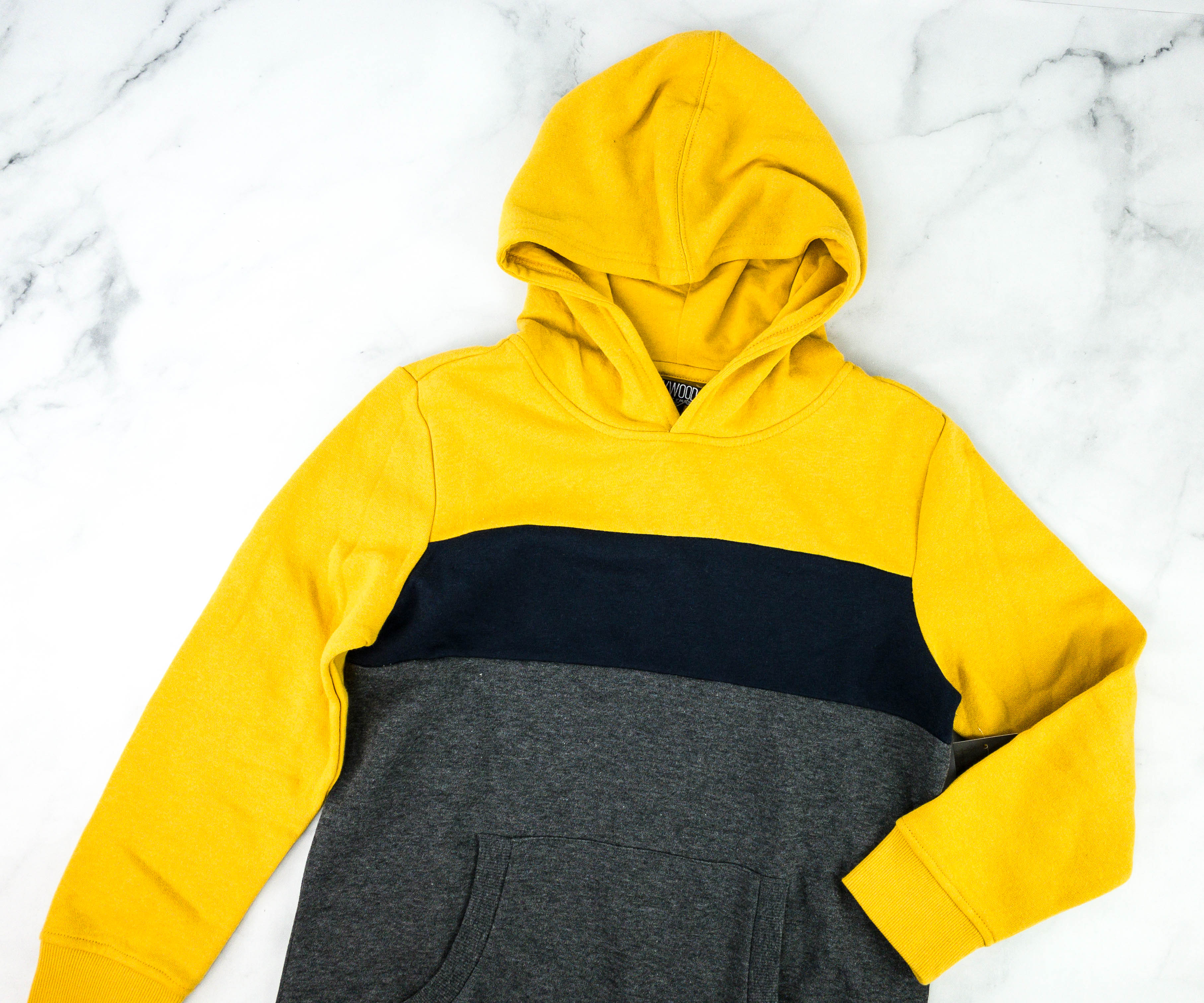 I like the overall look of this hoodie. I don't know why but it reminds me of Bumblebee from the Transformers!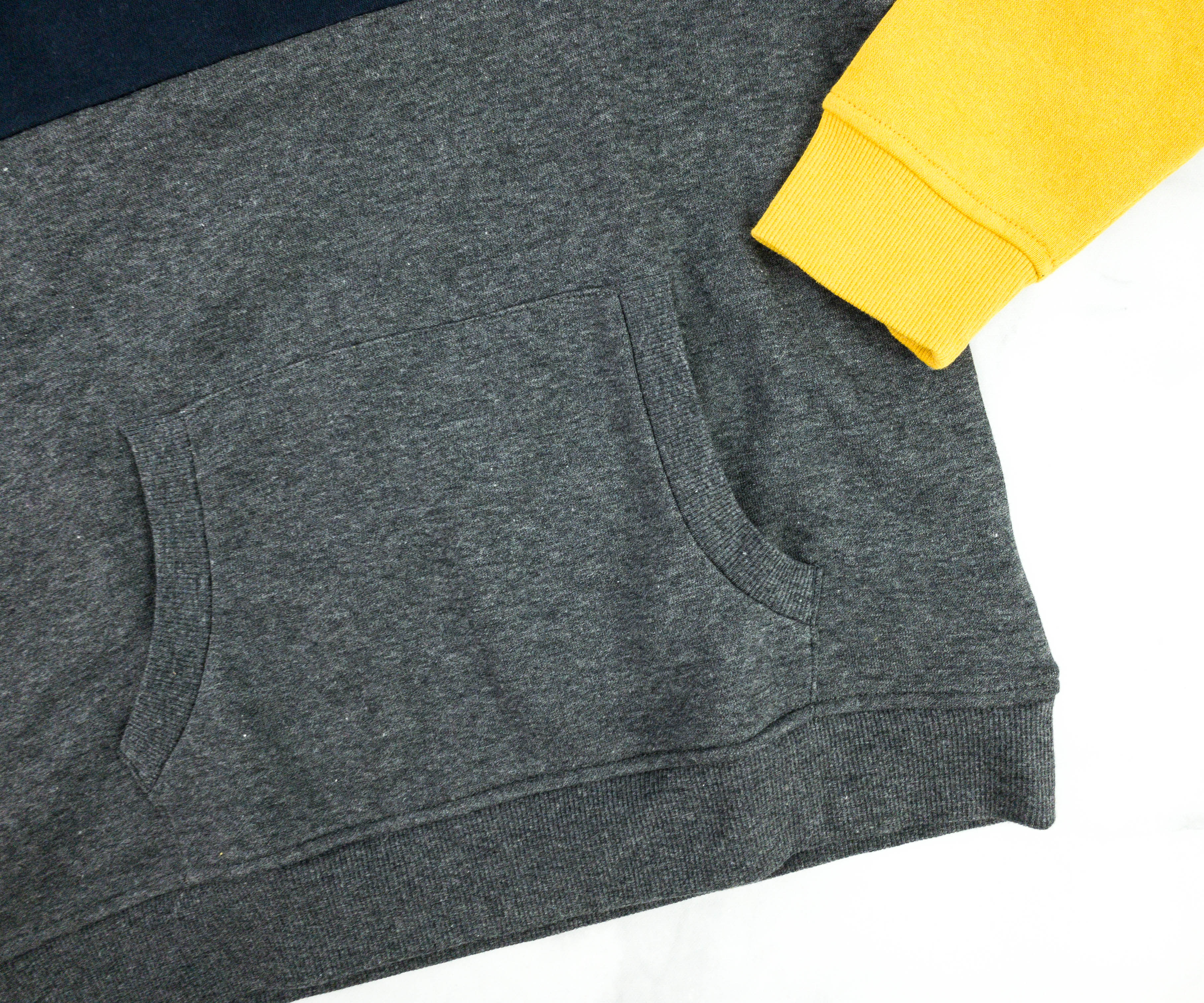 Like the previous piece, this also has a front pocket where my son can keep his hands warm! The sleeves are also cuffed.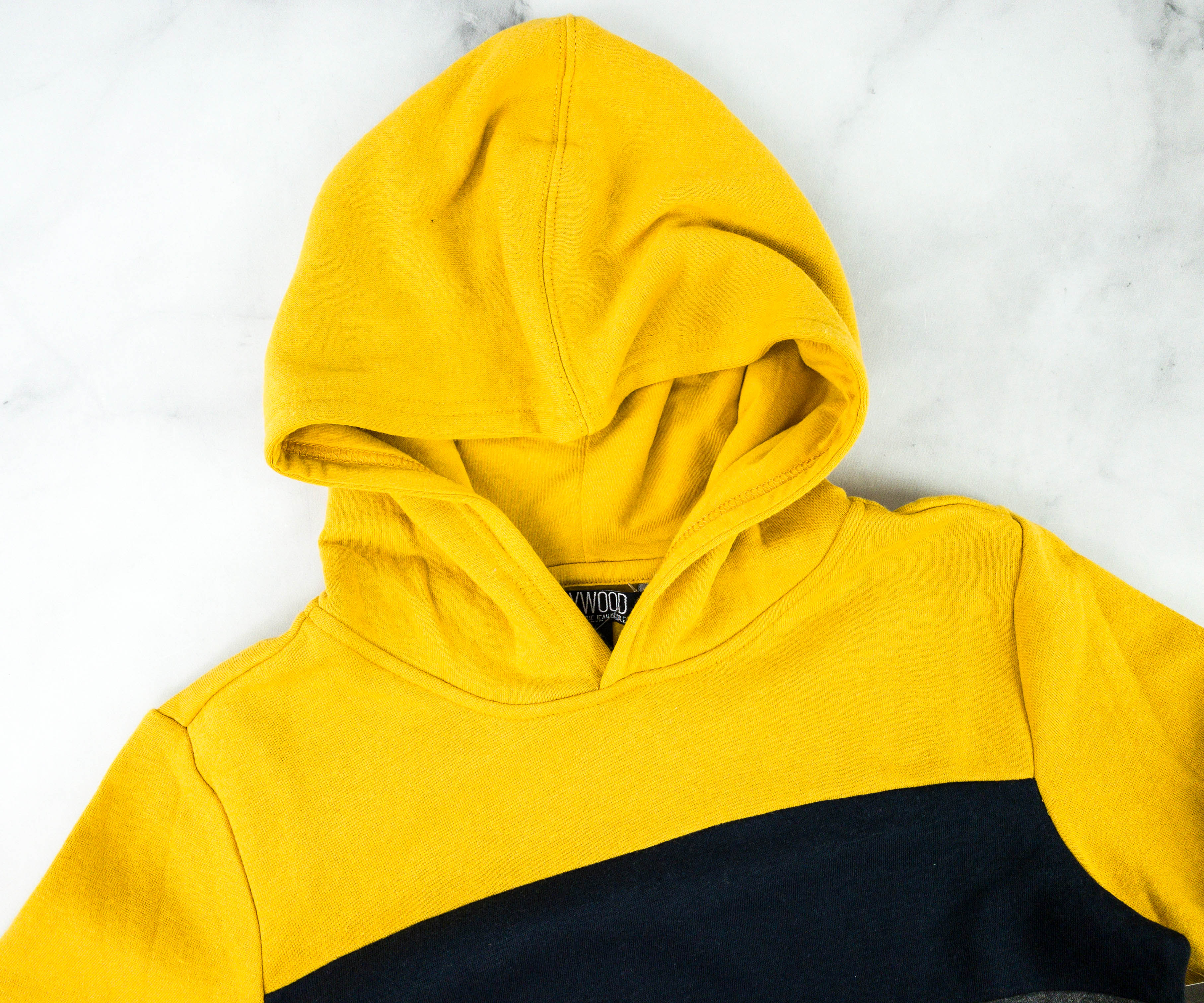 The hood is perfect and it'll surely help keep my son's ears from freezing!
Now that we're getting ready for the cold days, I'm so happy that Stitch Fix sent all these amazing pieces! They're items my son can use for the rest of the year and even up to early next year. I really like the bomber jacket because I think it's edgy and fashionable. My son's favorite is the shirt with penguins crossing the road, but he also liked the other long-sleeved tops! All in all, it's an amazing selection of season-appropriate clothes for boys. If you're looking to update your child's wardrobe without the hassle of leaving home, Stitch Fix is a great option!
Are you getting the Stitch Fix Kids box too?