We have the box selections for the November 2020 SprezzaBox!
DEAL: Use coupon code HELLO20 to save 20% on your first box
Here are this month's choices:
Prepster
Sprezza Tie
Weekend Casual Pocket Square
Sprezza Lapel Pin
Brickell Cream and Moisturizer
Barnaby Socks
Empire
Life After Denim Tie
Alara Pocket Square
Sprezza Socks
Tom Astin Lapel Pin
Z Skin Sunblock
Time Is Money
An Ivy Tie
Nectar Sunglasses
Sprezza Bottle Opener
Sprezza Socks
Ors + Alps Soap
Americana
Sprezza Tie
Sprezza Socks
Delta Passport Holder
Sprezza Airplane Tie Clip
LSTN Wired Earbuds
Brickell Reviving Day Serum
Esquire: Infinity
Perry Ellis Tie
Gordon Rush Socks
Sprezza Pocket Square
Bennkai Dopp Kit
The Wolf Project Face Mask
Esquire: Slate
Original Penguin Tie
Sprezza Tie Clip
Sprezza Pocket Square
Brickell Cream & Moisturizer
Unsimply Stitched Socks
In Case You Missed It: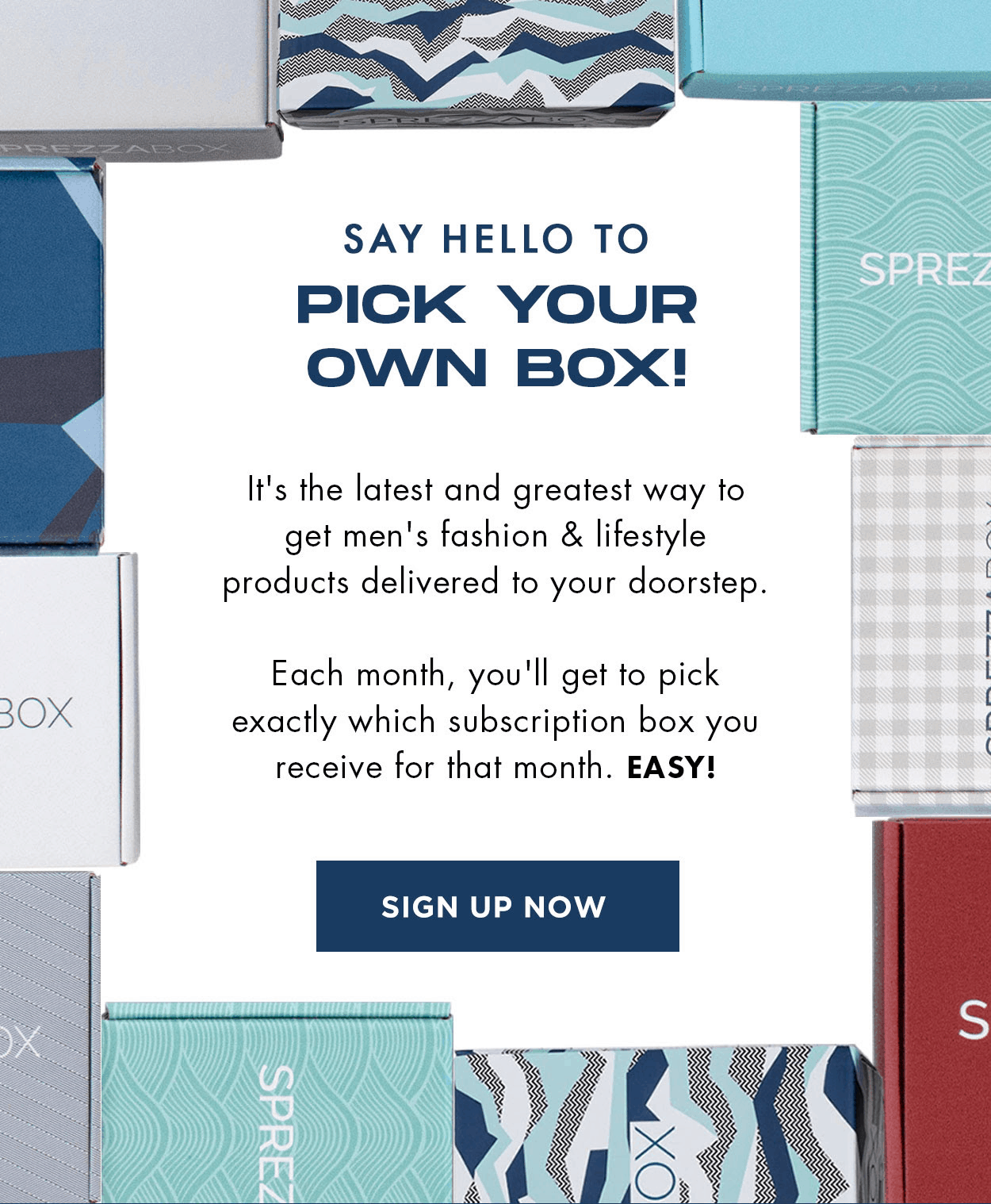 SprezzaBox has now launched Pick Your Own Box – customers will now have an option to customize their monthly subscription!
Here's how it works:
Are you getting SprezzaBox?