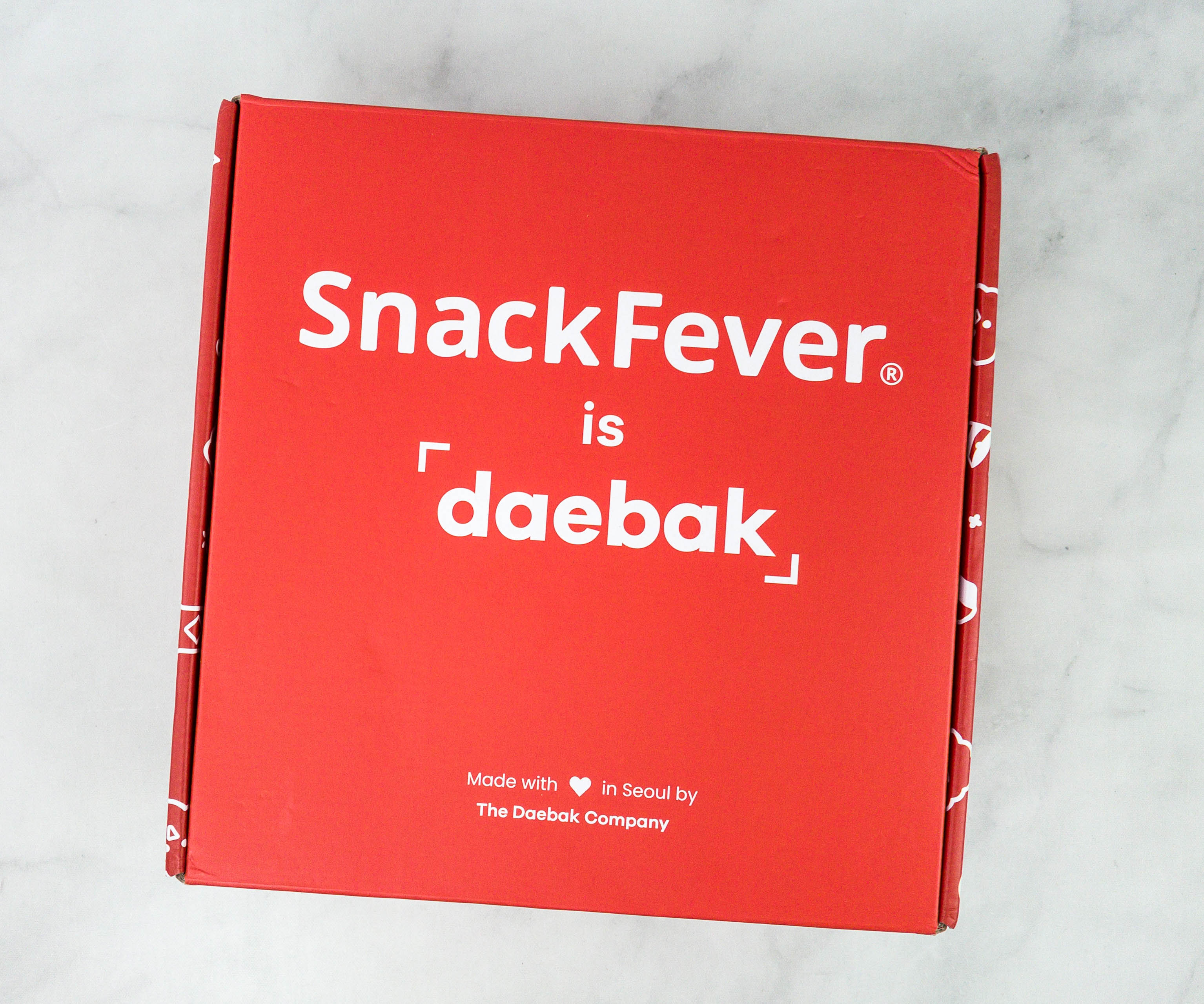 SnackFever is a monthly subscription box that delivers all your favorite Korean snacks, as well as other hard-to-find Korean treats. Snack Fever is available in two boxes, the Original box ($30) which contains 8 to 11 full-size snacks and Deluxe box ($40) which has 10 to 13 full-size, bigger, more premium snacks. Your subscription auto-renews and you can pause or cancel anytime. Shipping per box is only $5 worldwide.
This is the review of the Deluxe box.
DEAL: Save $3 off your first box (Mini, Original, Deluxe). Use coupon code HELLOSUB3.
NOTE: Due to shipping related issues, SnackFever are canceling all the SnackFever Original Box subscriptions, and every subscription to Europe (except UK, Germany, Norway, Switzerland, Estonia, Denmark, and Sweden) and Asia (except Japan). If you still have any boxes remaining in your plan, they will issue refunds. Deluxe boxes remain available.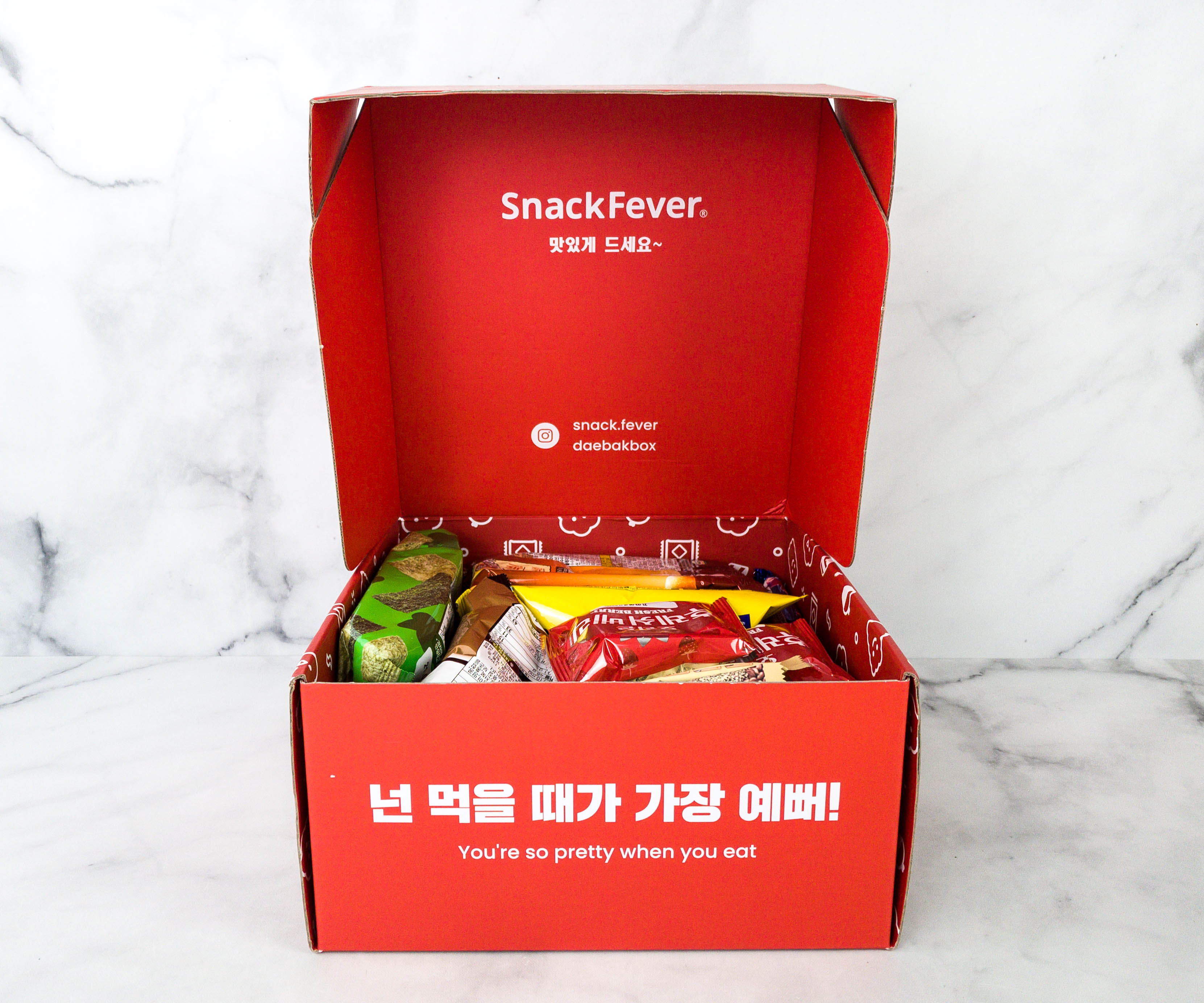 SnackFever's social media handles are printed on the box. On the side, there's even a Korean sentence which means "you're so pretty when you eat"!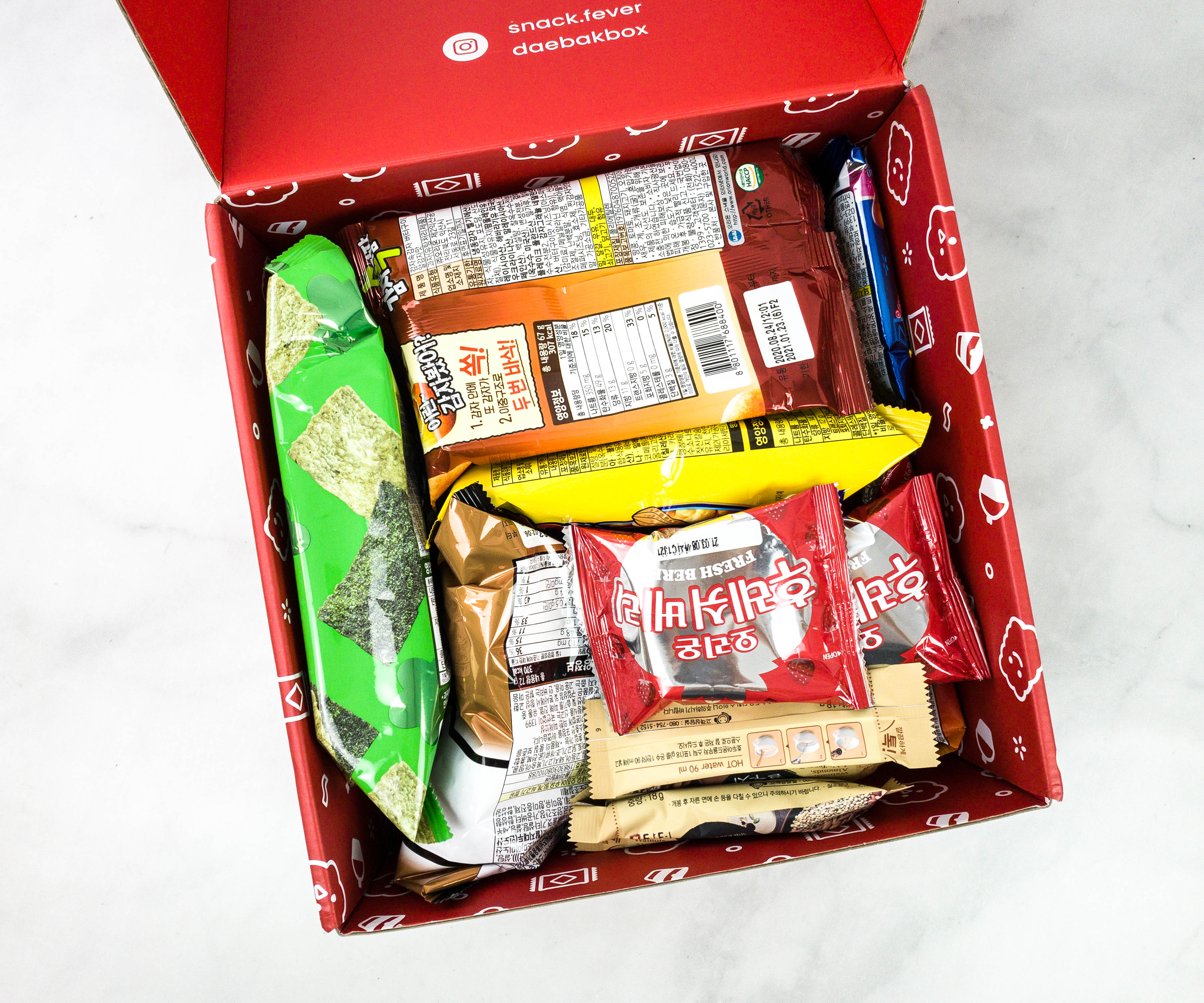 There is no extra packaging, just pure snacks!
Here are the full contents of the Deluxe box.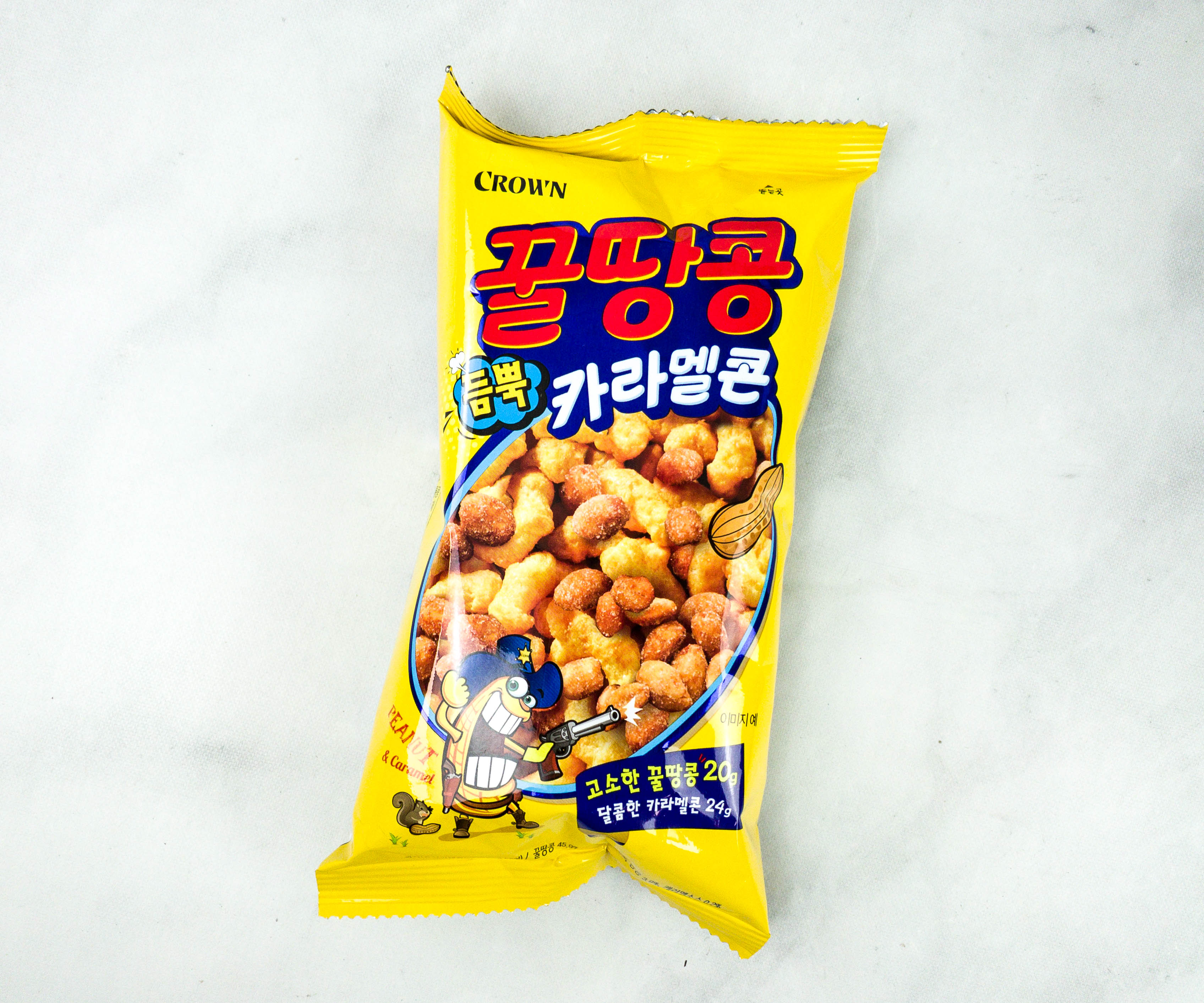 Crown Caramel Corn Ddangkong. It's a bag of delicious corn puffs in caramel and peanut flavor. Each piece is bite-sized. They are also light and fluffy, and the sweetness just kept me wanting more!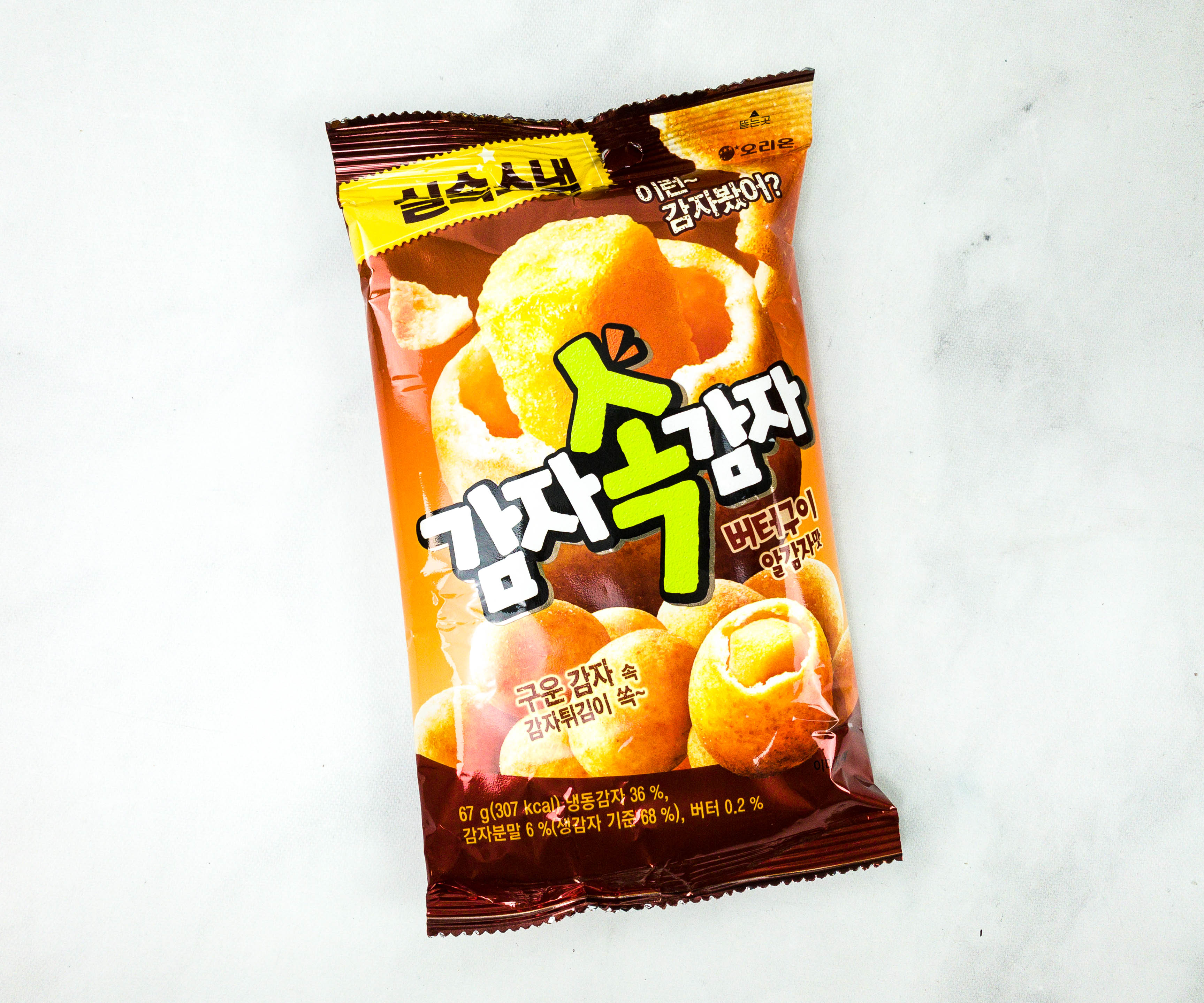 Orion Potato. The snack's Korean name literally means potato inside a potato! Well, it's true because each piece has a crunchy shell which looks like a baby potato and inside it is a potato crisp. It's such a unique snack and it's also delicious!
Lotte Corn Chips Fried Shrimp Flavor. These crunchy cone shaped chips are shrimp flavored! Each piece was crunchy and savory, but not overwhelming on the tastebuds. It's definitely way better than other shrimp chips I've tried.
Lotte Rice Chips with Seaweed. Here's a popular Korean snack made of rice chips and seaweed! Each piece is crispy and I could really taste the deep flavor of seaweed in each bite. If you're a fan of roasted seaweed, you'll probably like this one as well.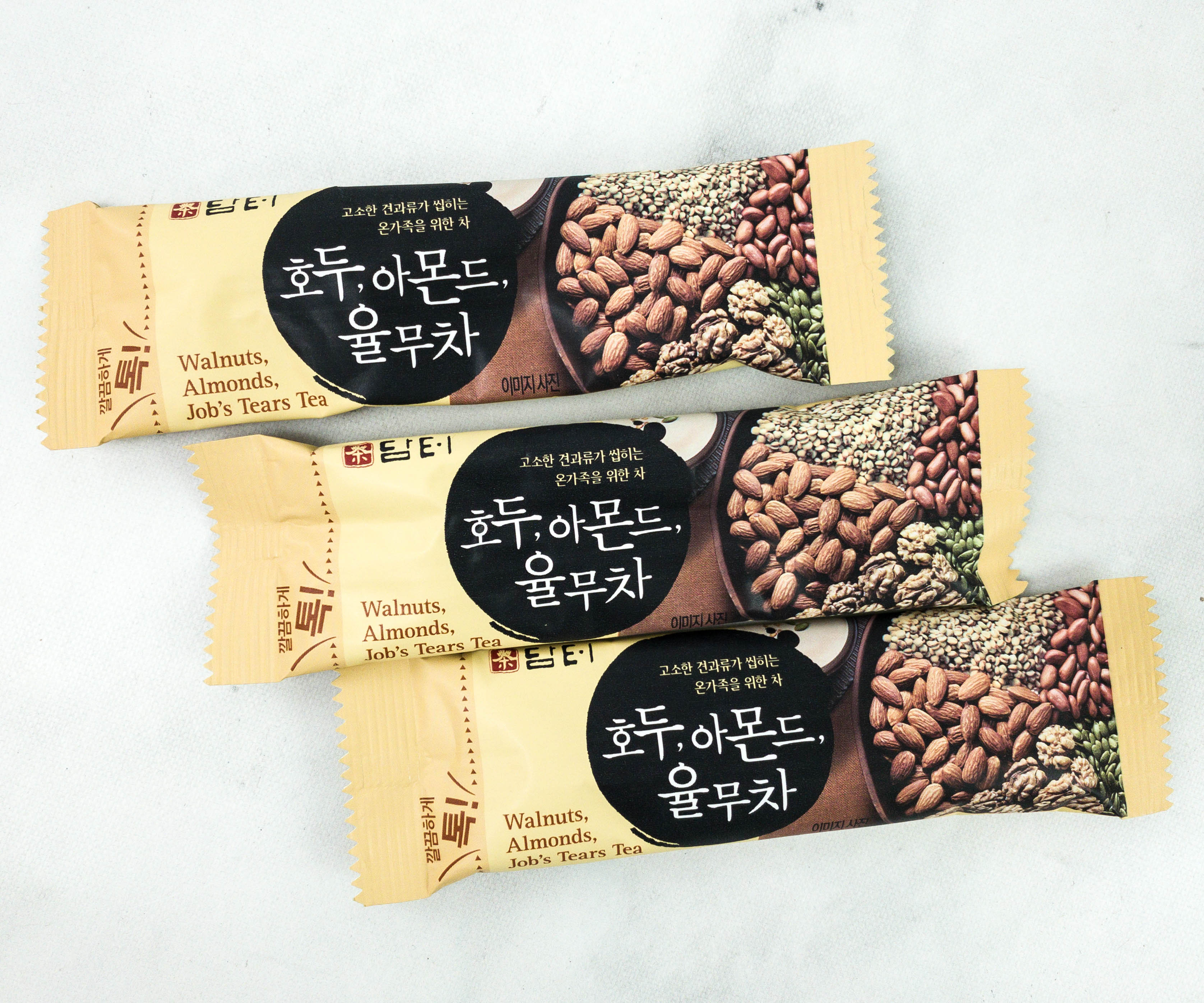 Walnuts, Almonds, Job's Tears Tea. The box includes 3 sachets of delicious and healthy tea for all ages! Unlike the regular Job's Tears tea that has a dull taste, this has added almonds and pumpkin seeds to boost its flavor. There's also a hint of walnut in every sip!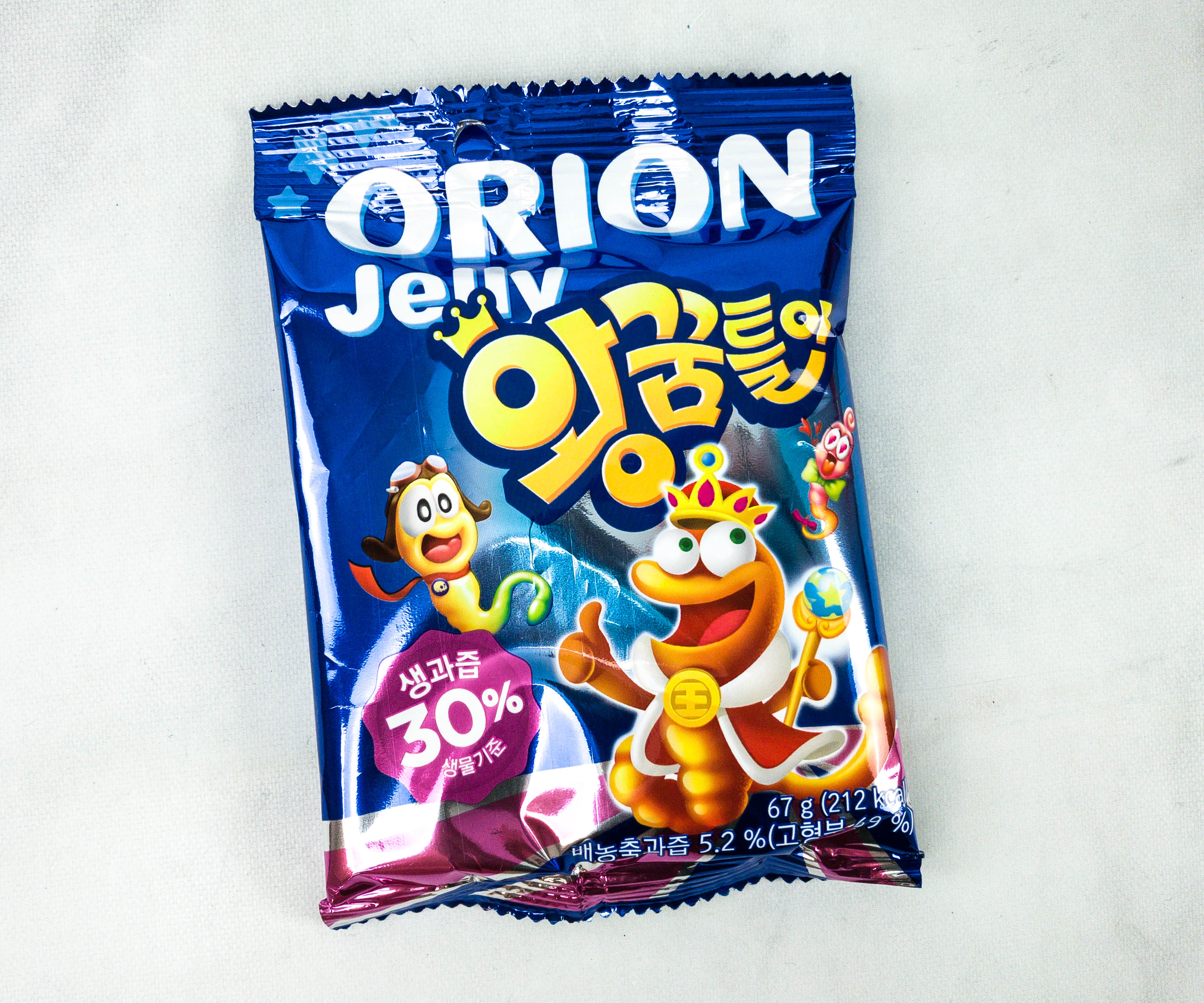 Orion Gummy Jelly. These gummy worms have the same yummy and fruity goodness as my favorite gummies from the US. They are soft and fun to eat, and what I love about them is that they don't stick on my teeth!
Lotte Cacao Cookie Ball. This pack contains chocolate-coated cookie balls! The chocolate is bitter, with the distinct taste of cacao but it's still pretty tasty. I love the smooth texture of the coat and the crunchy cookie inside.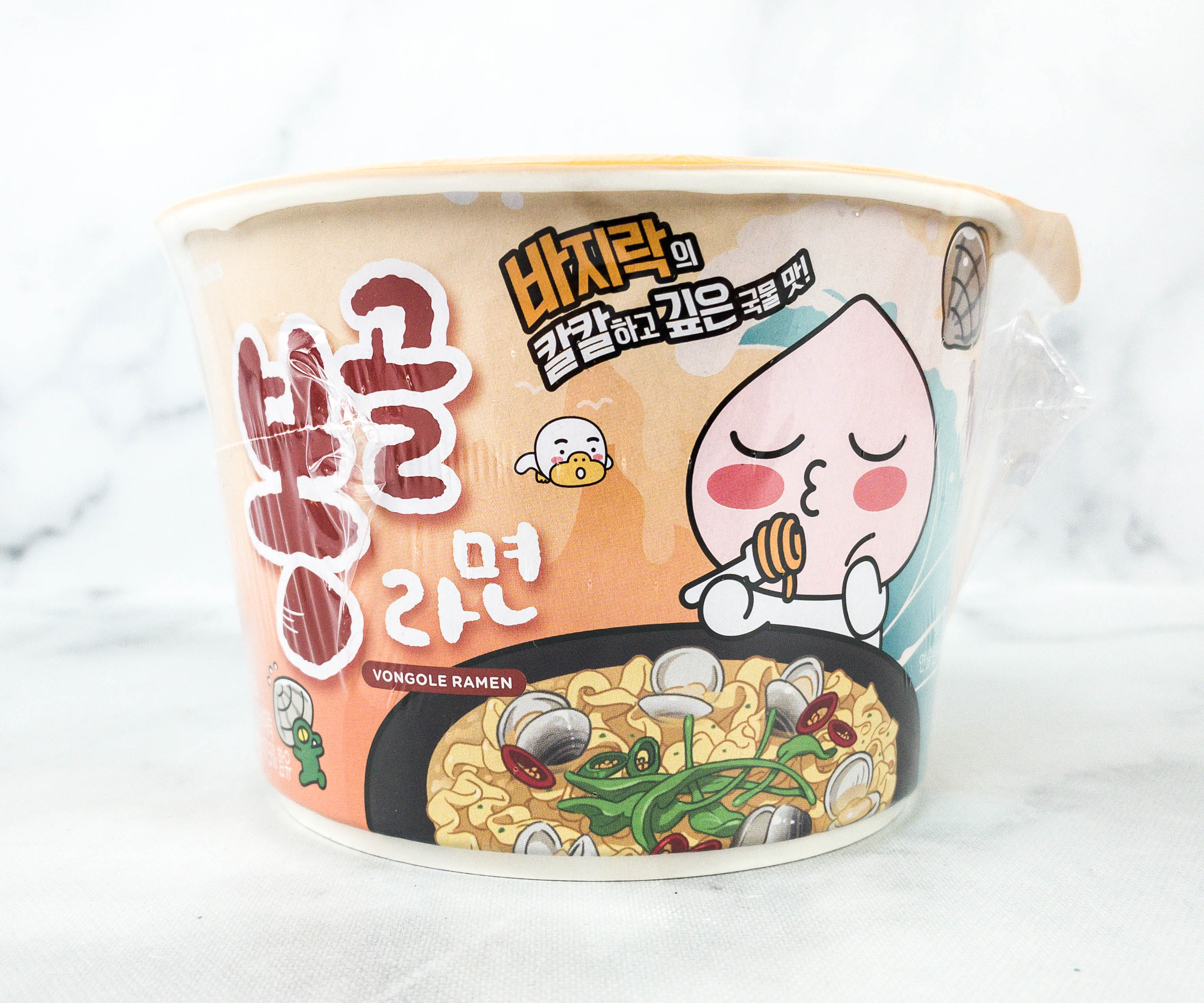 Kakao Friends Vongole Ramen. From the name itself, this noodle snack is a marriage of Italian vongole and Korean ramen. It has a creamy broth with a rich clam taste, and it's also pretty spicy. This makes a hearty snack for any cold day!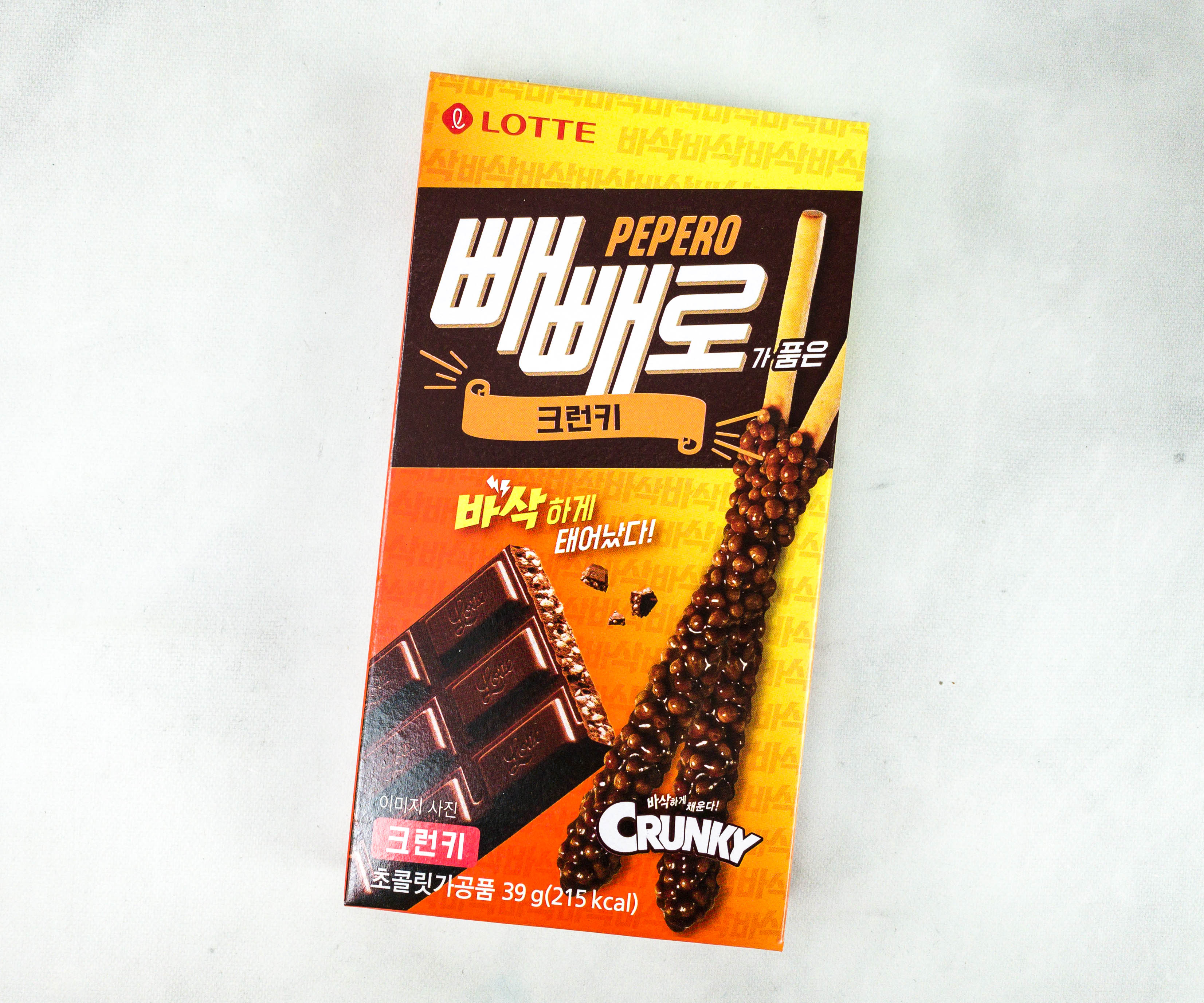 Lotte Pepero Crunky. For me, this has got to be one of the best variants Pepero has so far! With its crispy malt puffs and sweetness of milk chocolate, I just cannot stop with one stick. Now, I know why it's named Crunky, it's crunchy and chunky at the same time!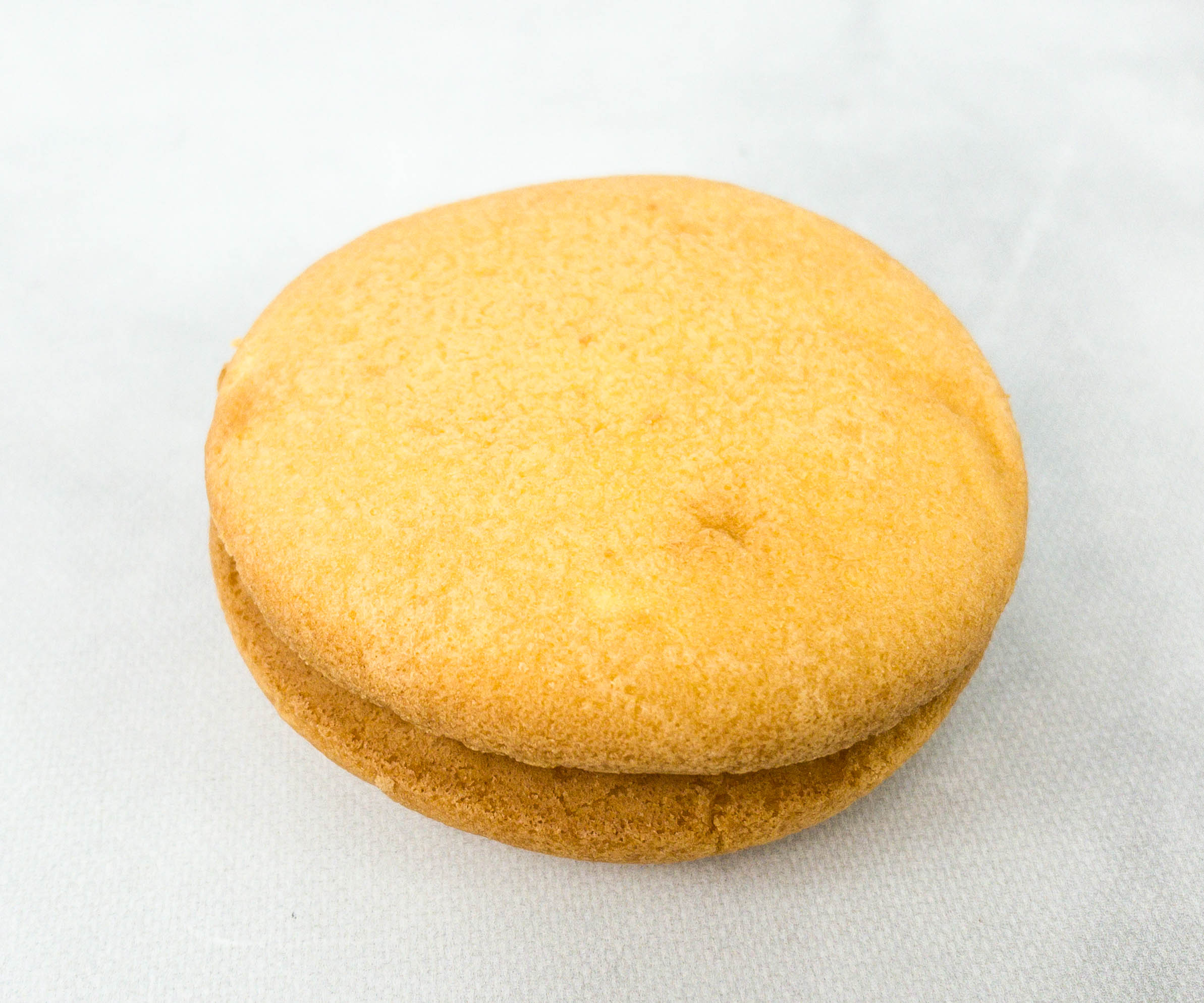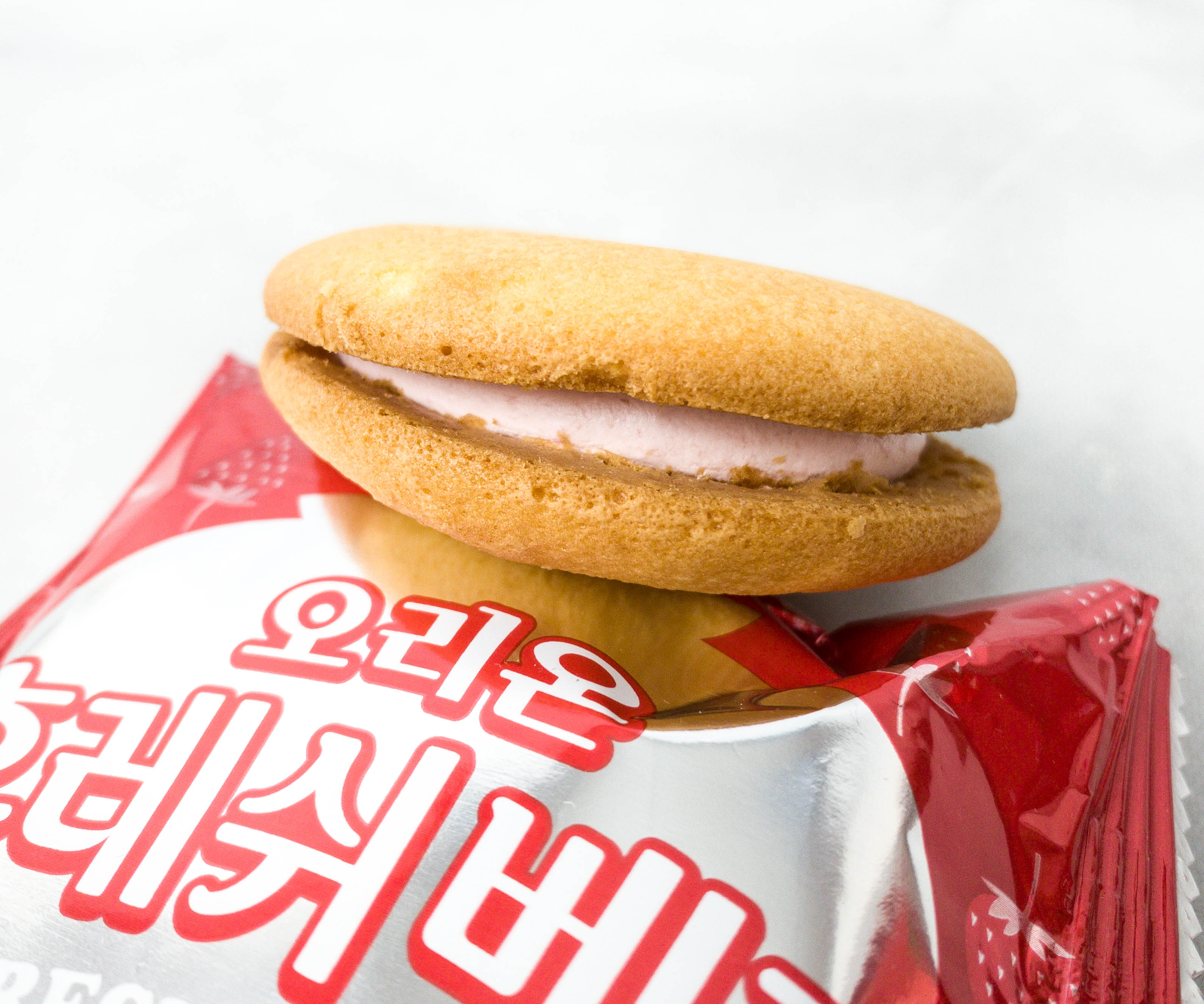 Orion Fresh Berry. I have two individually wrapped mini-cakes in the box! The bread itself is soft and fluffy, and what makes them so special is the rich berry filling. It tastes so good that I can eat the cream alone. This snack is also a perfect pair with a hot beverage!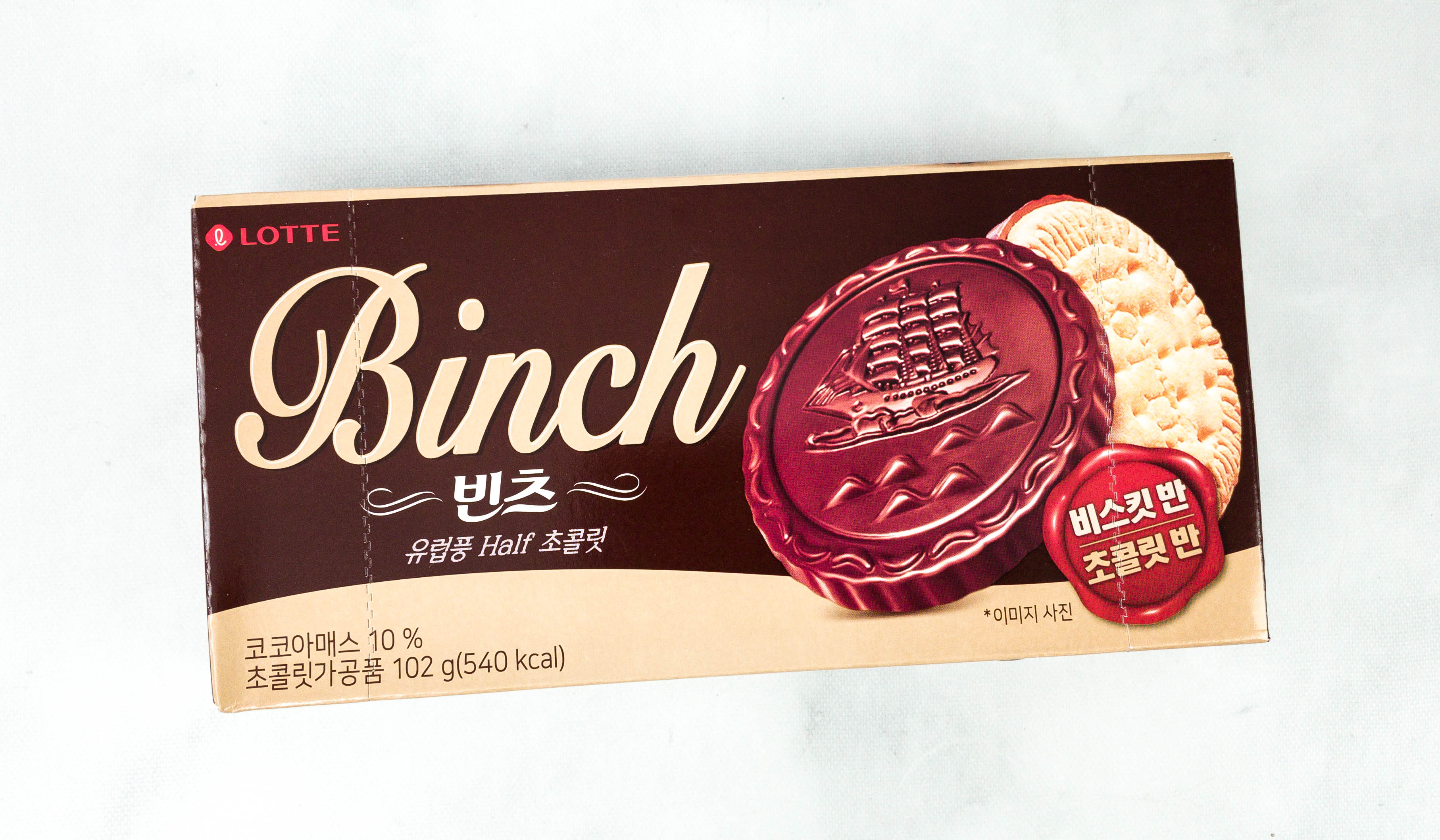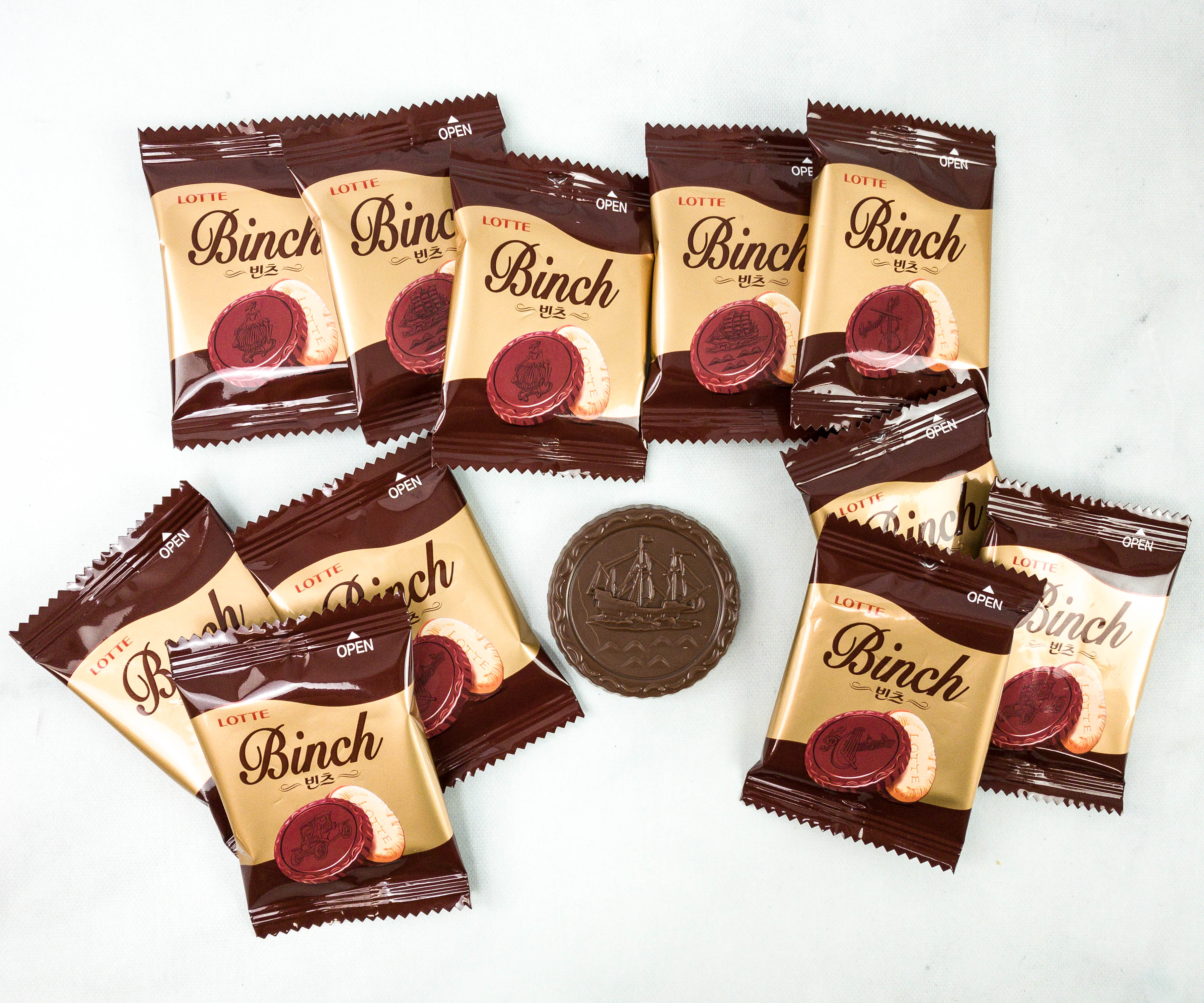 Lotte Binch Cookies. It's a whole box of Binch cookies! This snack is known for its crunchy biscuit and rich chocolate coating on one side. Since they come individually wrapped, these cookies are also great for sharing.
Crown Chocoheim Choco Hazelnut. They made chocolate cream wafers even better with the addition of hazelnuts! I loved these because they were nutty and not too sweet. The wafers come individually wrapped as well.
It's another box filled with delicious Korean snacks! The cookies and the chocolate hazelnut wafers are the best snacks for me. They are just so addicting! The crunchy and chunky Pepero was also good. The combination of rich chocolate and malt balls on the coating made all the difference. Of course, let's not forget the unique potato snacks and the cone-shaped chips. Those two are perfect snacks when watching TV! I love trying out new snacks and Snack Fever definitely helped satisfy my cravings this month, especially with all the sweet and savory treats I have in my box!
Have you tried Snack Fever?