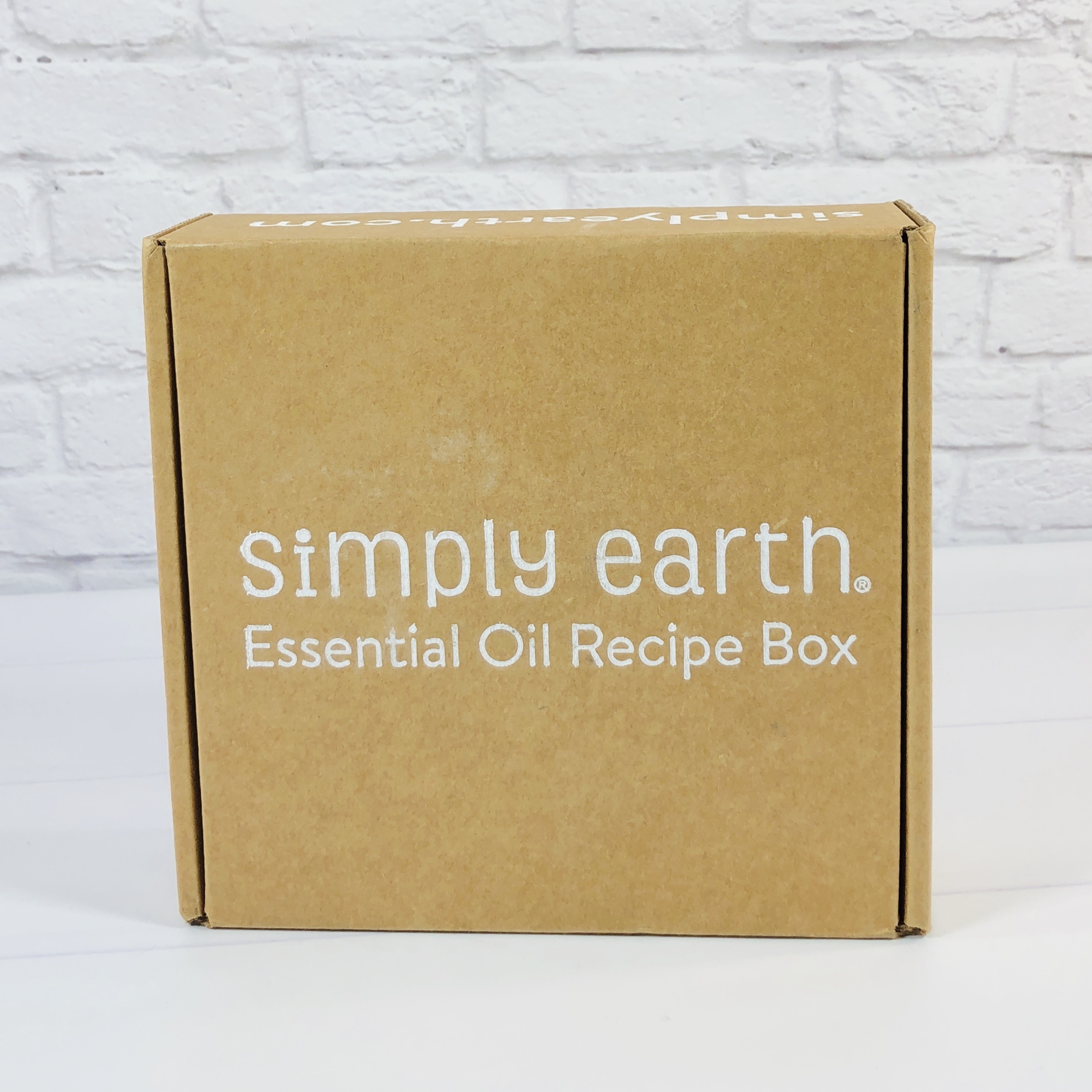 Simply Earth is a monthly subscription that sends high-quality essential oils along with recipes and ingredients to make natural beauty and home products! Each box comes with 4 essential oils, containers, extra ingredients to make the recipes, and 5 – 7 recipes on recipe cards. When you sign up (and every 6 months thereafter) you will receive a free Bonus Box full of extra containers and ingredients needed for the recipes, such as carrier oils and beeswax. Simply Earth is $39 a month. They feel strongly about giving back and donate 13% of all profits to help end human trafficking.

Every month is designed around a new theme with ingredients, containers, and extras you need to make 6 natural recipes (this includes 4 full-sized bottles of essential oils!) … delivered right to your doorstep.

We loved making our own natural products and knowing what was in them, so we created. With the essential oil recipe box, you get everything you need to make your home natural; easy and fun recipes to follow, honest prices, and products that work. It puts you in charge and you can enjoy time together making natural recipes with friends and family.
DEALS: Receive a FREE Big Bonus Box with your first box. Deal applies automatically, just VISIT AND SUBSCRIBE. Plus, get a $40 gift card you can use for your next box or future purchases!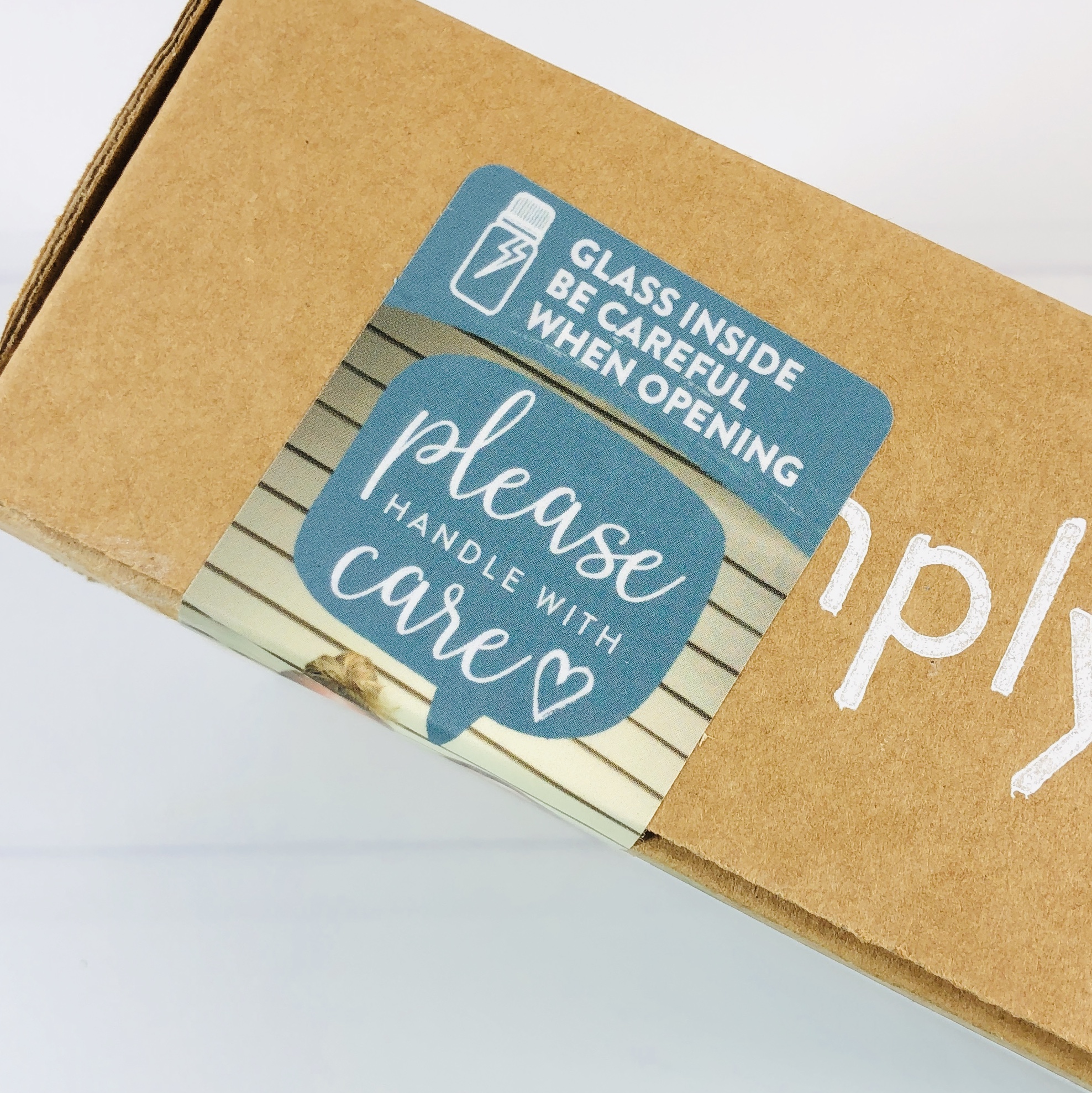 Be careful when opening, since the bottles inside are glass.
The bottles were on one side, the extra supplies on the other, and the cards were placed on top.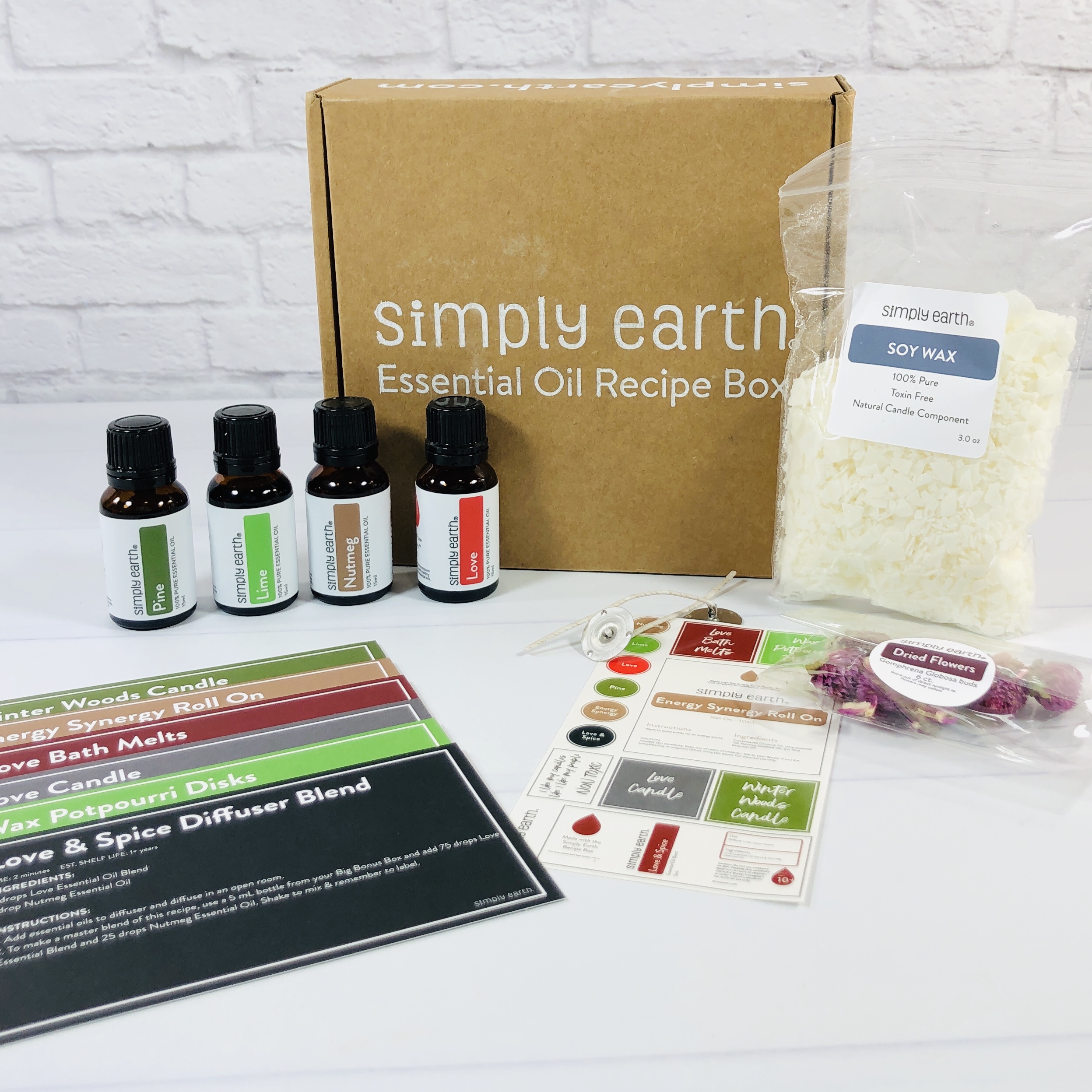 Everything in my box!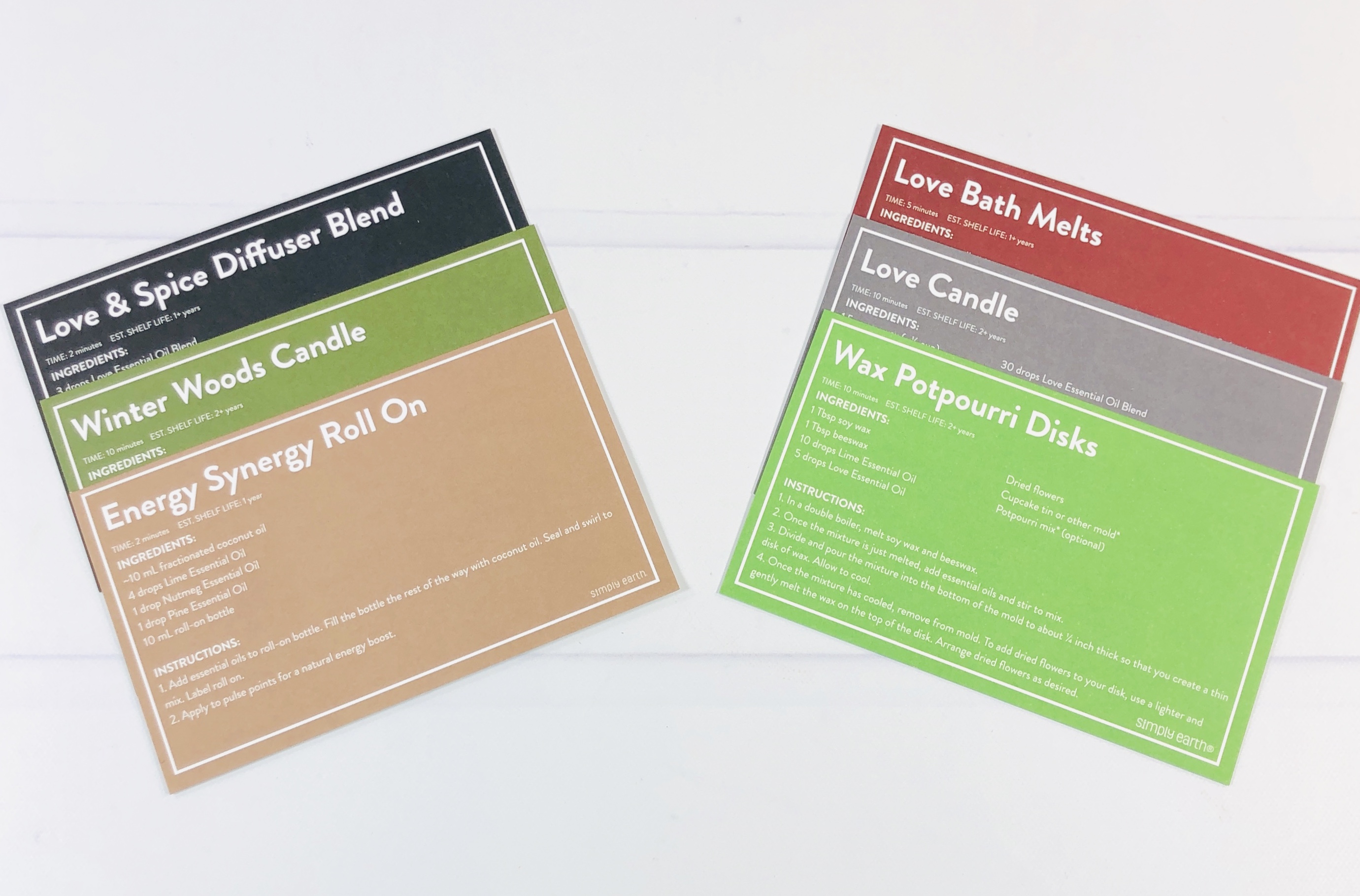 I found six recipe cards in the box. Most of the cards have info on the back, which will be the next few pictures in this review. A couple of the cards have a recipe continuation on the flip side.
One card listed the oils and extra items that were in the box.
Katie told us about how her family used candles when she was growing up and how this box has some ideas for making naturally fragranced candles.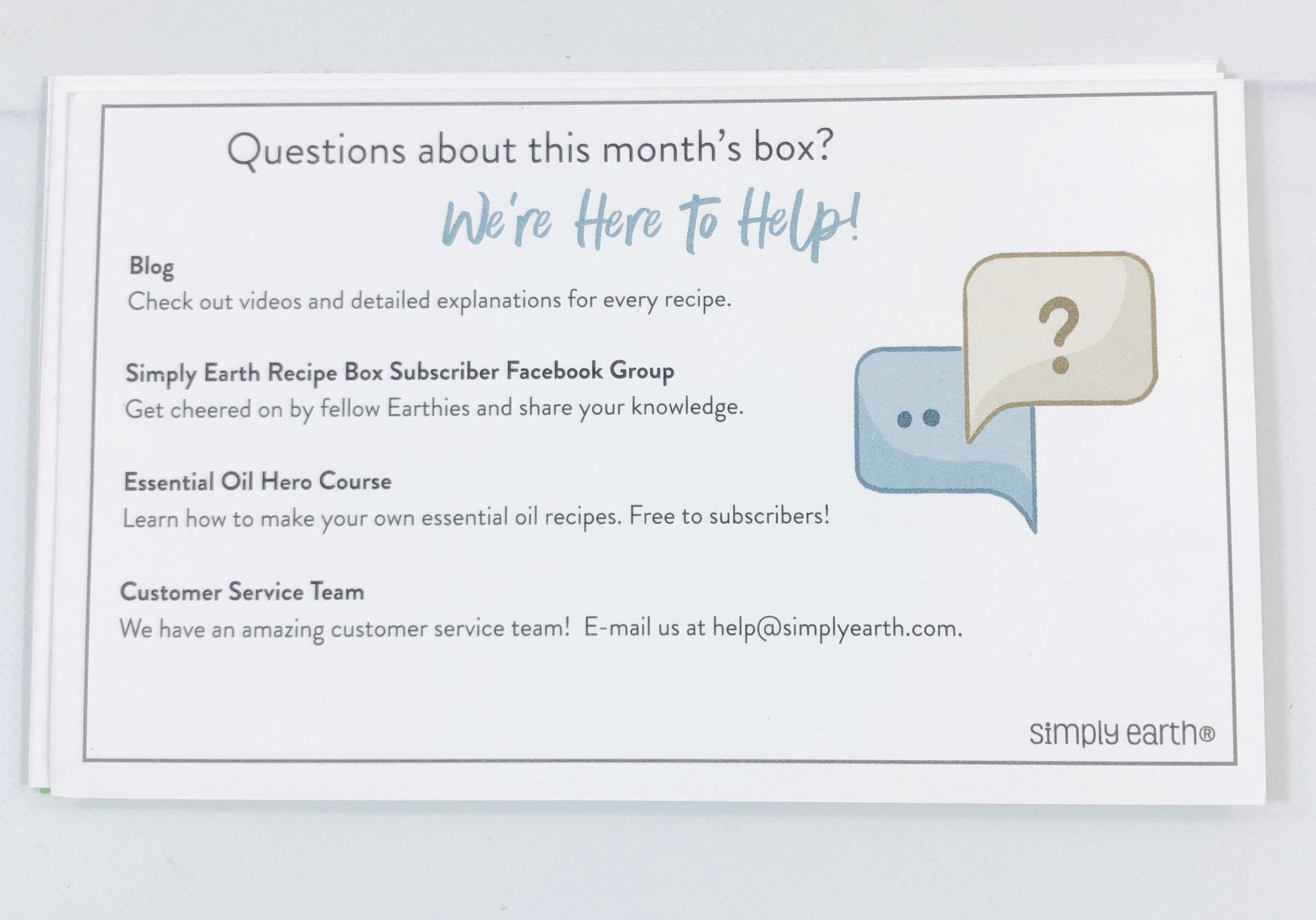 Have a question? Here are some ways to find help.
A generous 13% of profits from box sales goes towards helping to end human trafficking.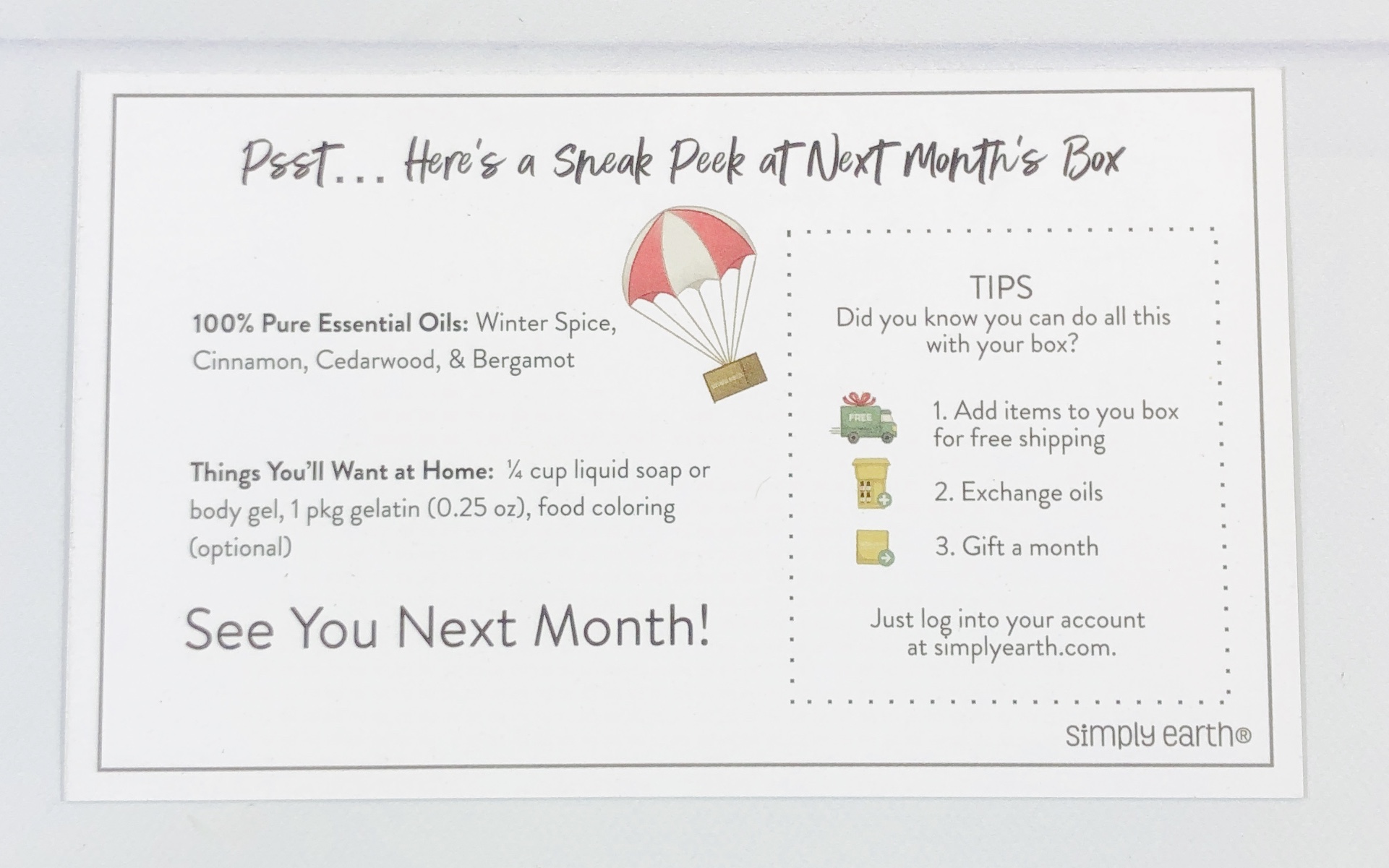 Spoiler alert: Here's what's coming in December's box! It was nice to see a list of what I need to have on hand before the box gets here so I can make my items immediately. As for the upcoming oils, I am super excited because I don't have bergamot and am looking forward to adding it to my collection, and Winter Spice sounds like it will be a warm seasonal blend.
A sheet of stickers and labels was included. Just trim and then remove the backing to place on containers.
Simply Earth Soy Wax Simply Earth sent soy wax for making our candles. Soy is a renewable resource and is biodegradable. It has a lower melting point than paraffin (which is derived from petroleum) so candles tends to last longer.
Dried Flowers We also received some dried gomphrena buds to add to one of our other creations, Wax Potpourri Disks.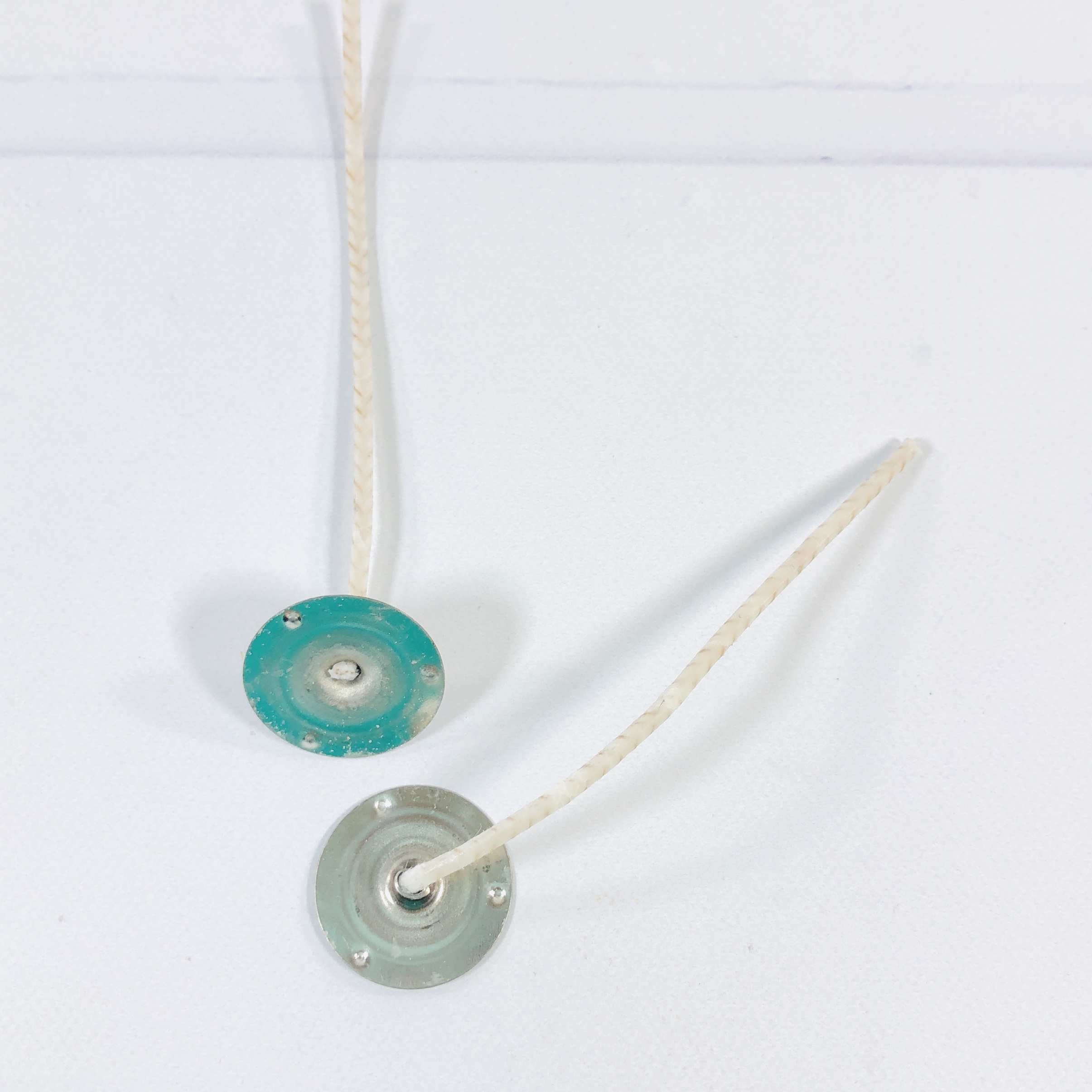 We also received two Cotton Candle Wicks.
Now on to our oils!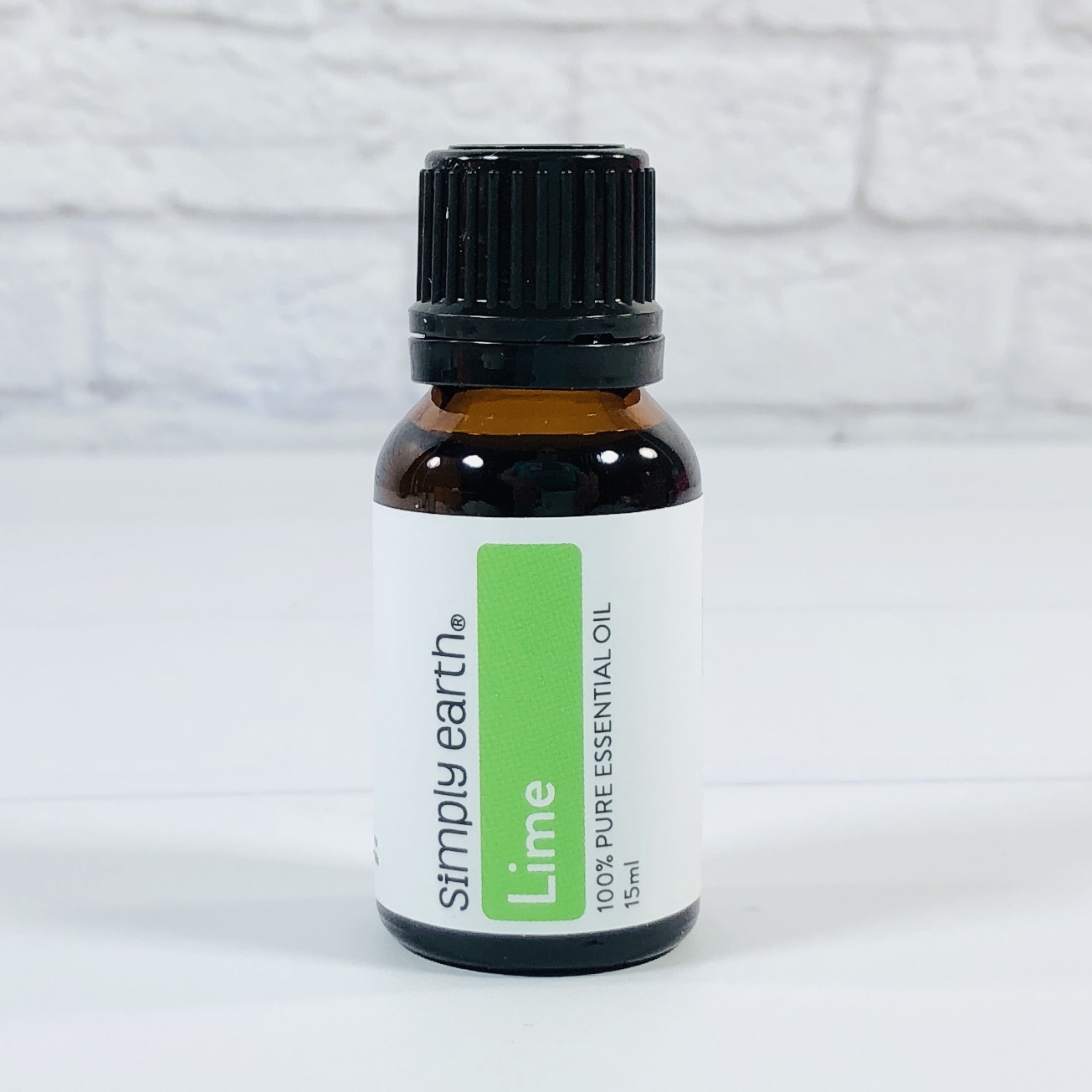 Simply Earth Lime Essential Oil ($10.99) Lime is such a happy scent, so refreshing and uplifting. Imagine rubbing a lime over a zester, that is what this smells like. Check out the Simply Earth website or Pinterest for ideas on how to use the oils.
The back of each bottle lists the plant part used, country of origin, official name of the plant, and a general note on the aroma.
The bottles also have a special dropper that lets out one drop at a time.
Simply Earth Nutmeg Essential Oil ($11.99) Nutmeg is another scent that I encounter in my kitchen, usually while grating a fresh nutmeg over eggnog. It smells warm, earthy, and spicy.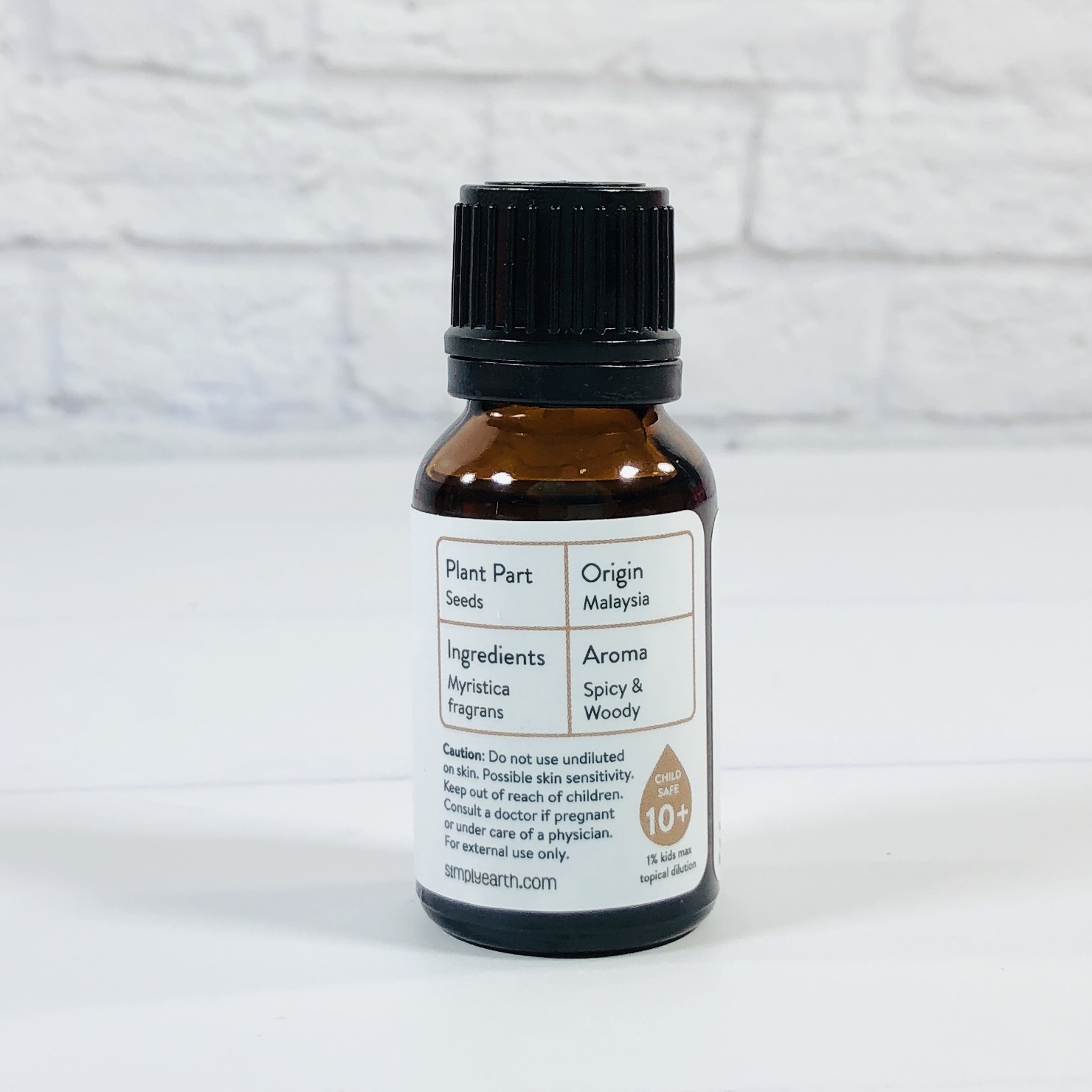 This nutmeg comes from Malaysia.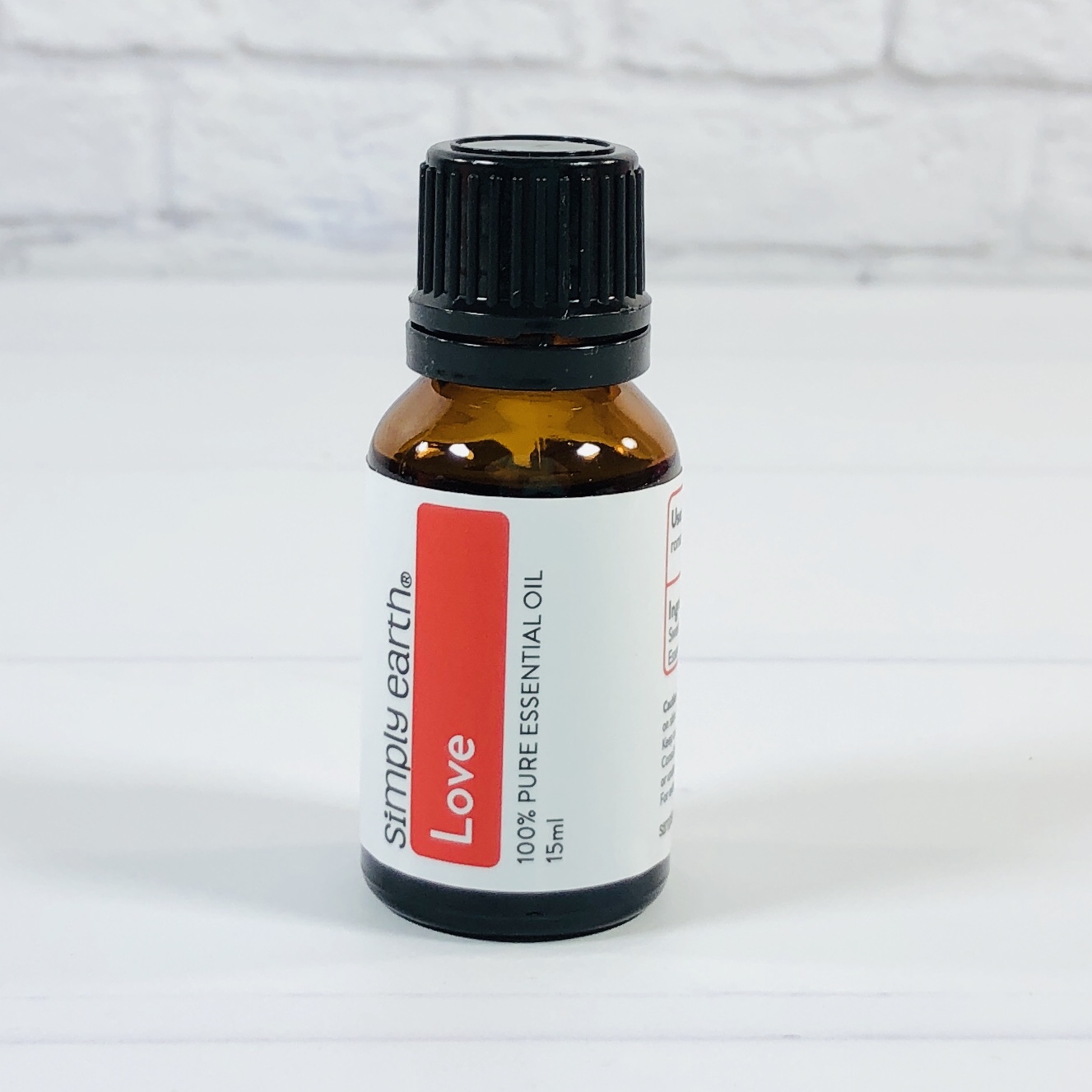 Simply Earth Love Essential Oil ($18.99) When I moved to England I bought a shower gel that had ylang ylang, something I had never smelled before but fell in love with instantly. This blend took me back as soon as I opened it up!
Besides ylang ylang, it also has amyris (something else that is new to my nose), bergamot, and sweet orange. Sometimes when I take a deep sniff of this blend it reminds me of pink bubblegum!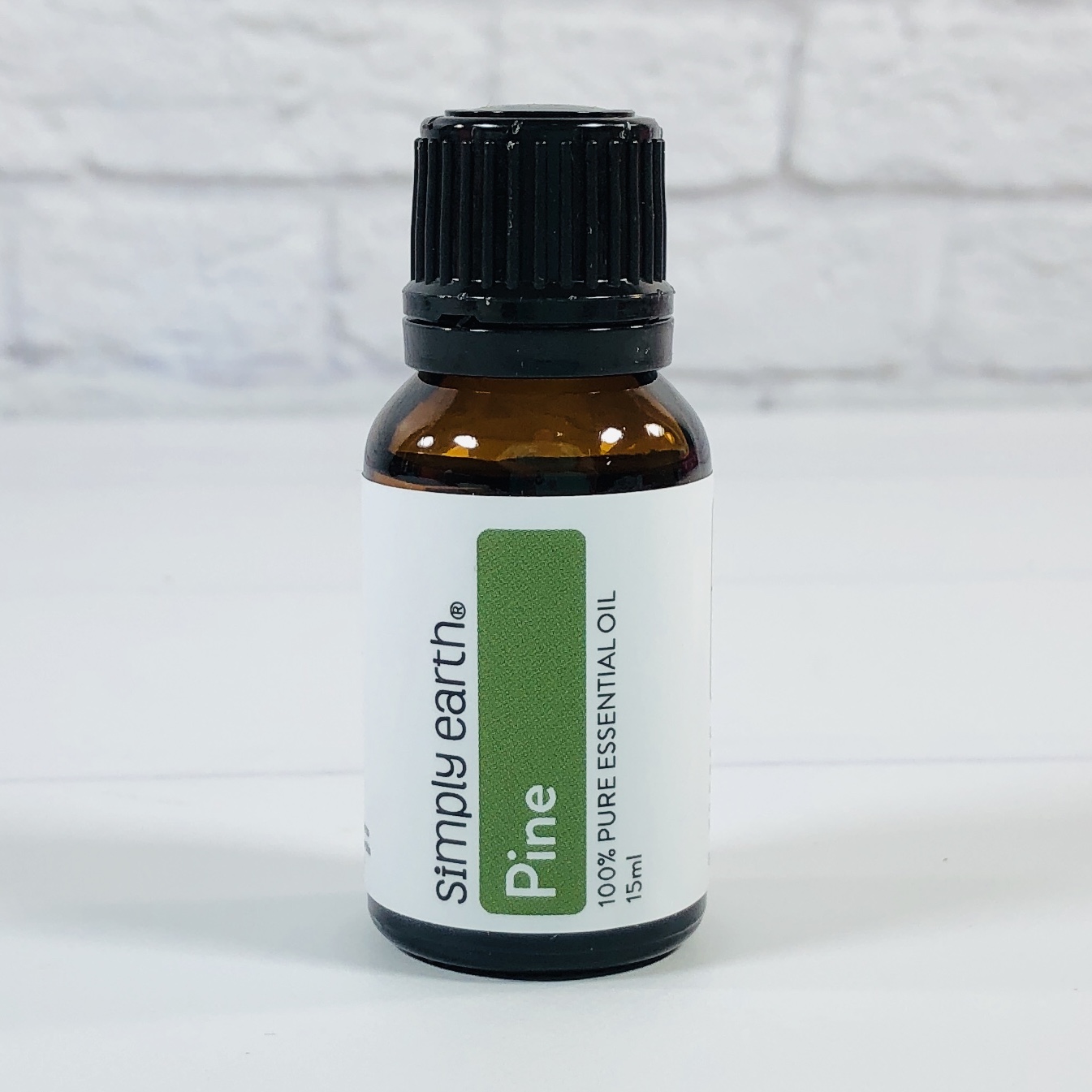 Simply Earth Pine Essential Oil I couldn't find this oil on the Simply Earth website but I did see Pine Scotch ($11.99) and I believe they are the same, just a little name change.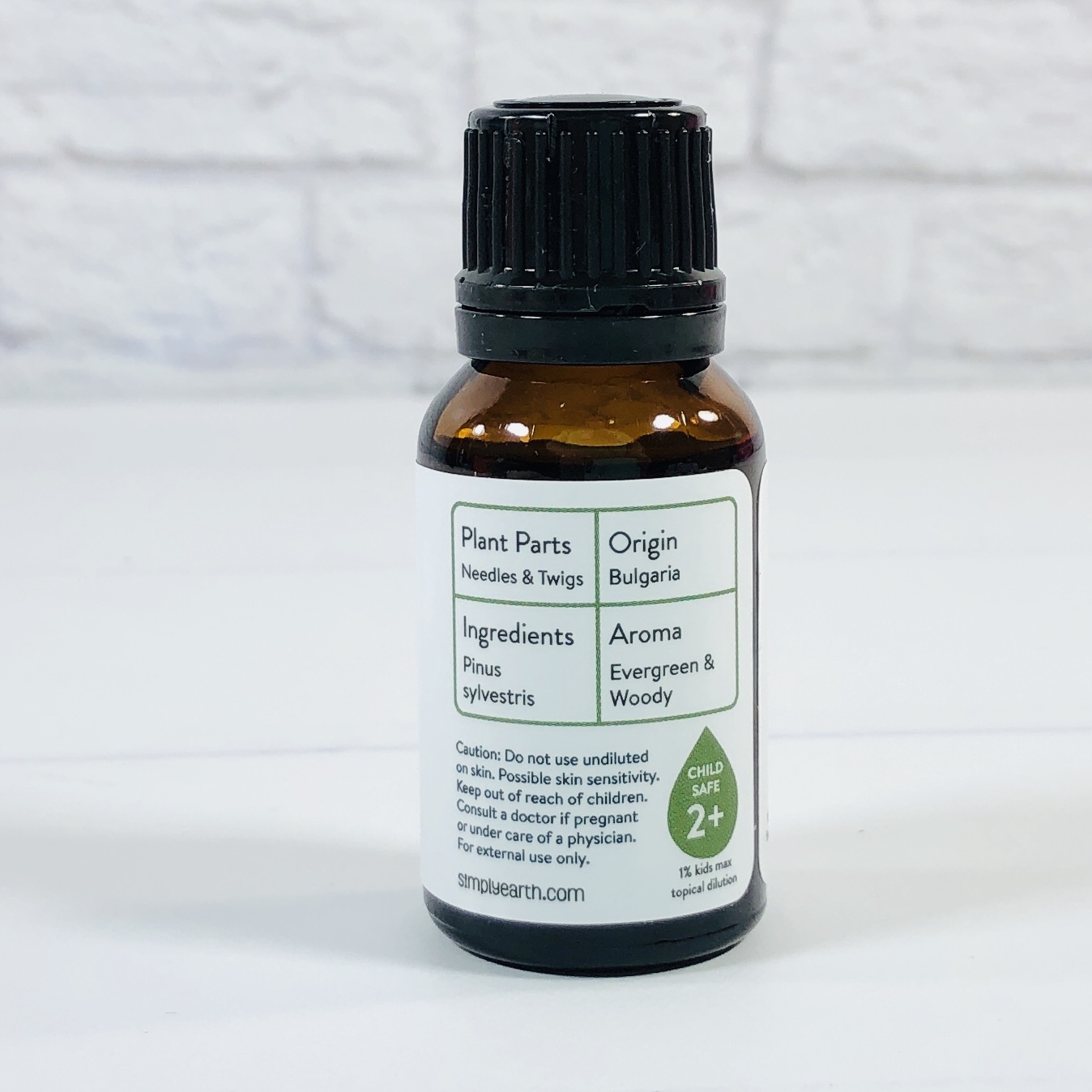 This is made with the needles and twigs of Pinus sylvestris. It smells like a pine tree and a bit like Pine Sol.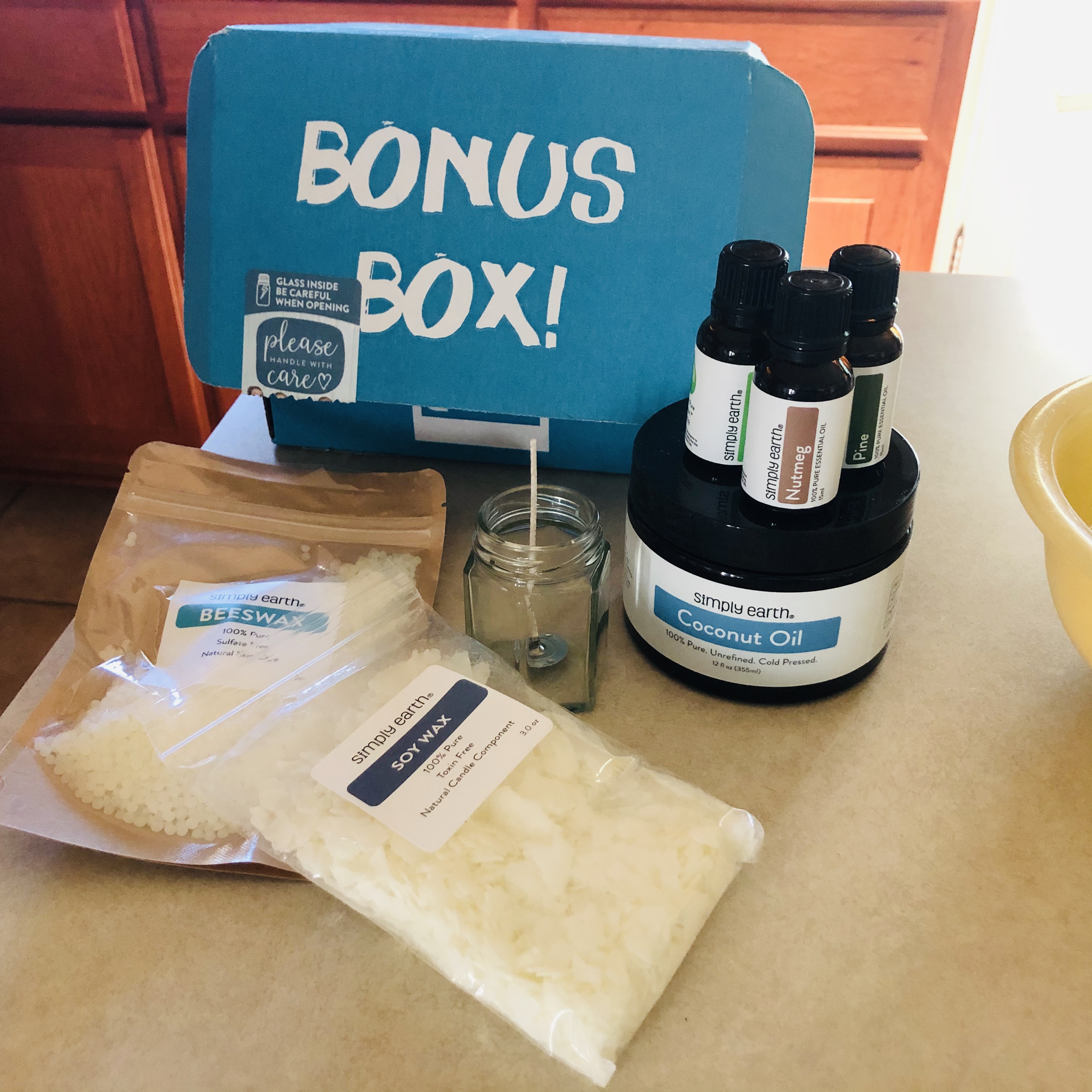 Now for a couple of the recipes. The diffuser blend was easy enough, I just dropped the oils in my diffuser with some water and turned it on. I also thought I would try my hand at candle making and grabbed the oils, soy wax, and candle wick from this box along with beeswax and solid coconut oil from my Bonus Box, which came with my first recipe box last month. I also needed a double boiler and a small glass jar.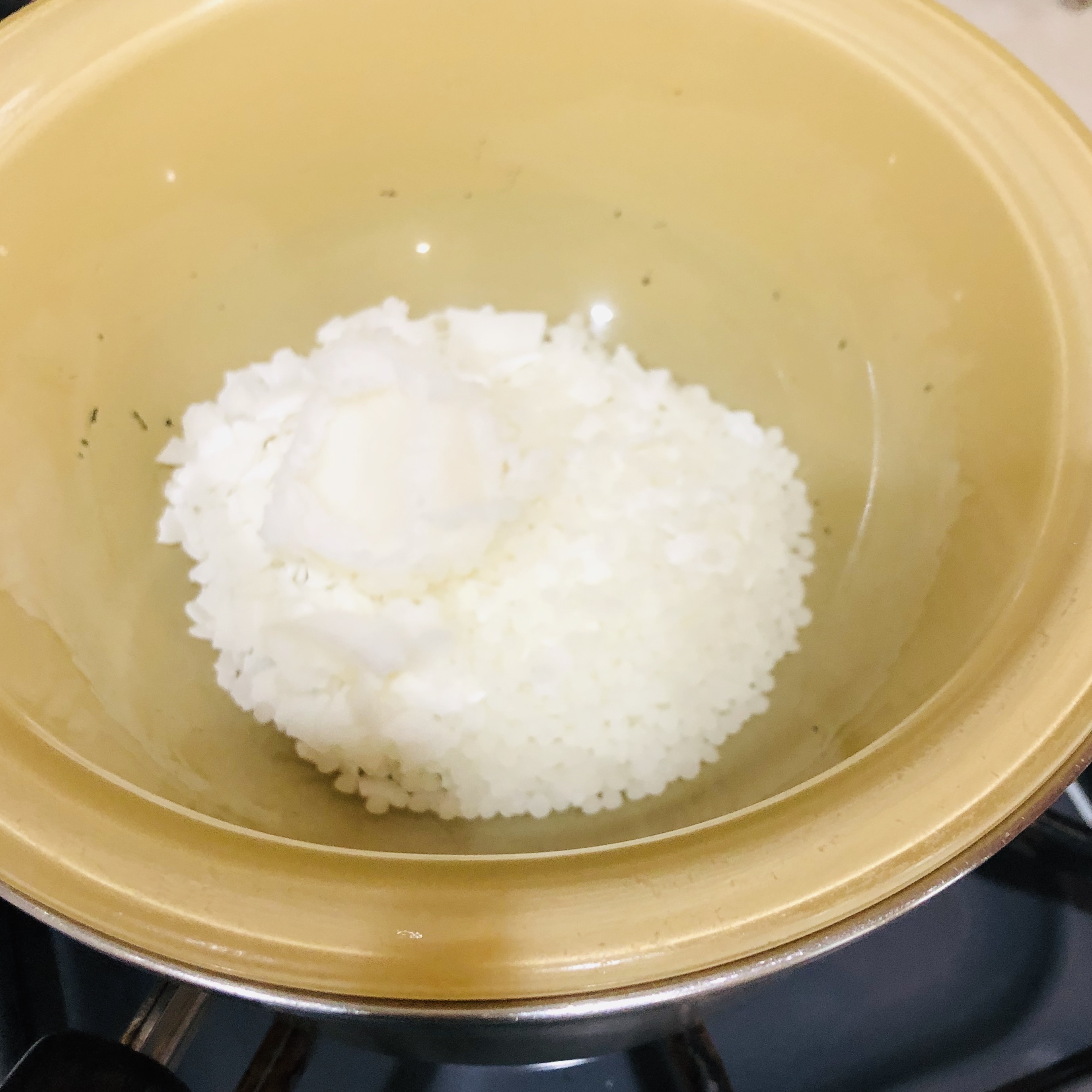 I don't have a true double boiler so I placed a Pyrex bowl over a saucepan full of water and turned the heat on.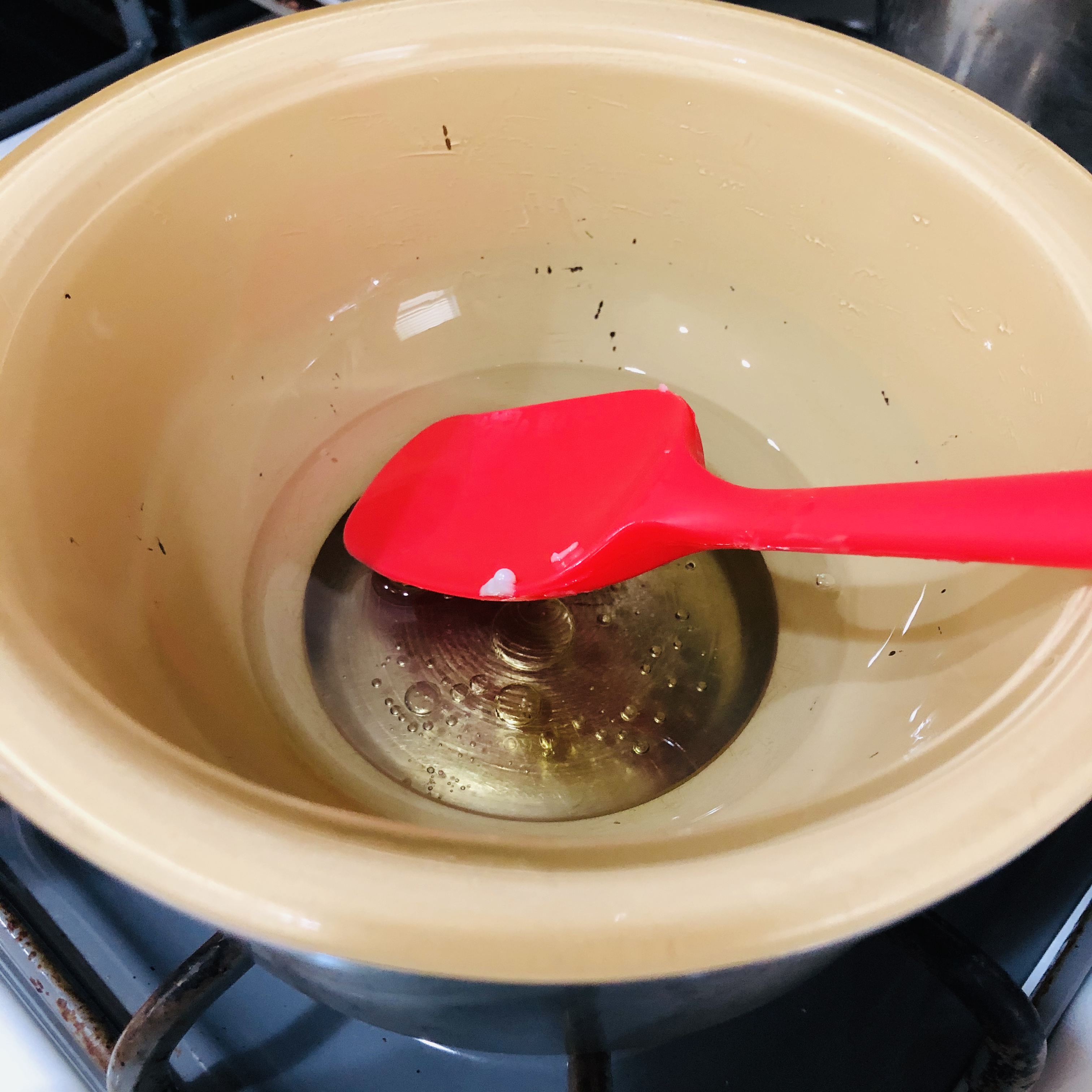 I stirred with a spatula until everything was completely melted, then stirred in the essential oils called for in the recipe.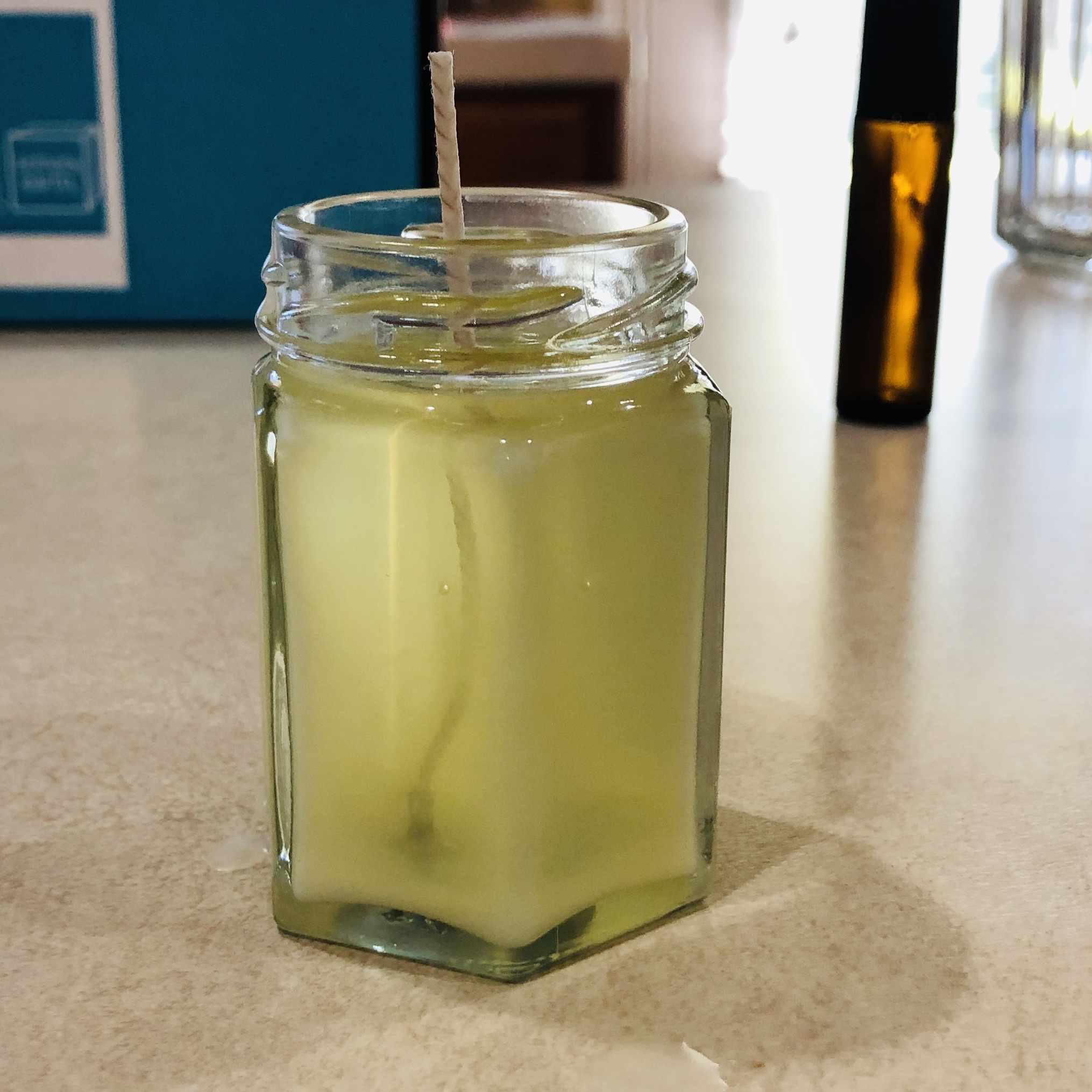 I poured it into the jar and adjusted the wick a bit.
I used the sticker label from the provided sheet and just trimmed, peeled of the backing, and placed it on the jar. So cute!
I also made the Energy Synergy Roll On. This was even easier: I grabbed a rollerball bottle from my Bonus Box, placed the label on the front, poured in the drops of essential oil, and then topped it with the fractionated coconut oil, also from the Bonus Box.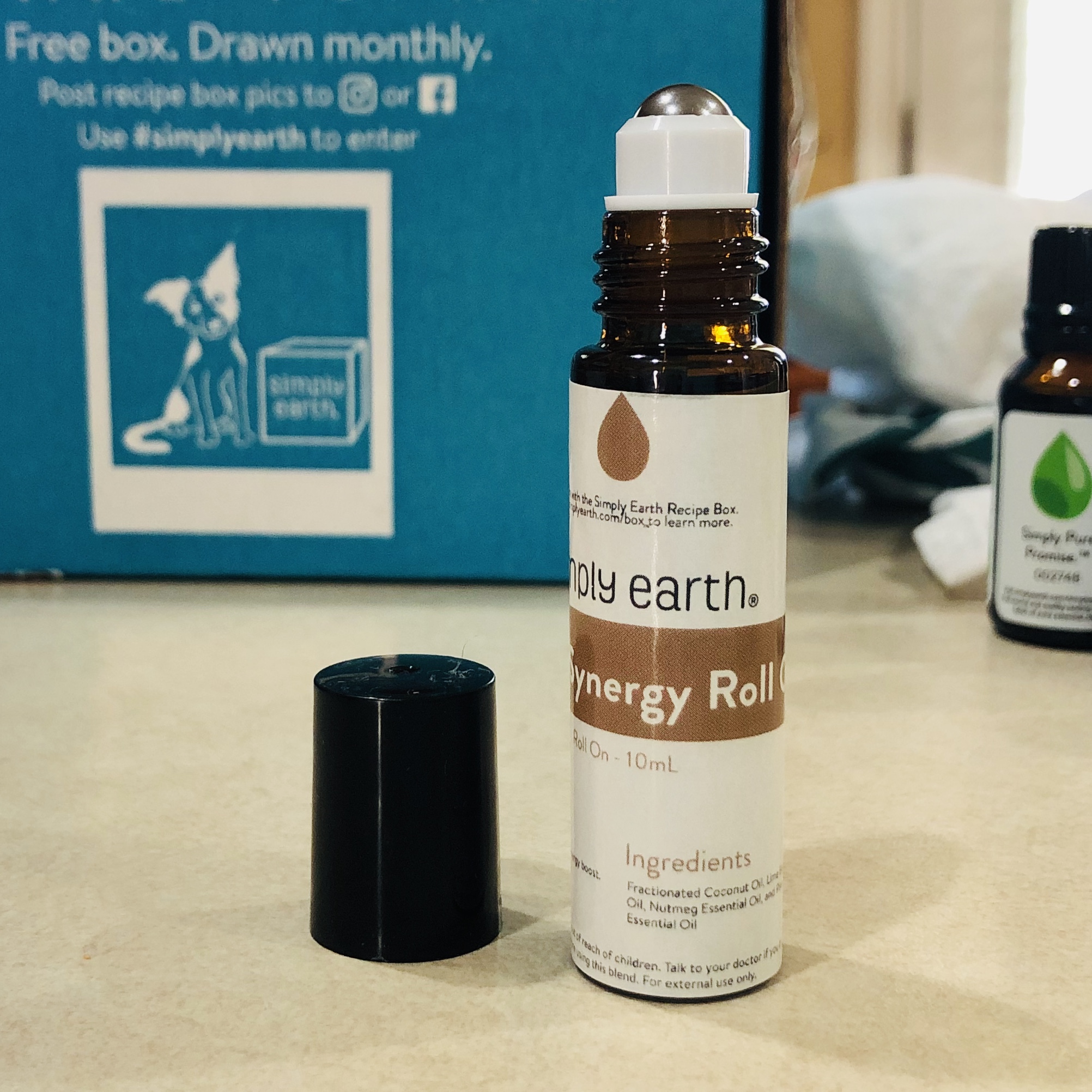 I placed the rollerball on top and made sure to push it as far as it would go. Then I placed the lid on top, gave it a good shake, and rolled it over my wrists for a boost of energy from the oils.
I have a new candle and energy roll-on along with my new essential oils from the November Simply Earth Recipe Box! The scents are perfect for the season and I love putting them to use not only in my diffuser but in the recipes provided in the subscription. I have never made a candle before but it was super easy and the roll-on was even easier. I have supplies to make the other 3 projects provided and of course the Bonus Box has even more supplies such as carrier oil and containers. If you are looking for a way to incorporate essential oils into your life, whether for your home, body, or both, then this is a great way to do it because they give you the actual recipes to use!
What do you think of the Simply Earth box?